You're so close to buying the recliner of your dreams but which design should you choose? What if you spend a lot of money on a recliner that's not meant for you? Don't worry no more! We've got you covered!
Each recliner design has unique features to satisfy certain needs of different people. This means that not every recliner is suited for everyone. Although they all provide you with utter relaxation and comfort, it's best to find one that can meet your other needs as well.
So, before you go ahead and buy yourself a recliner, check out these different oversized recliner designs to make sure you're buying the right one that suits your requirements.
Traditional Recliners
The traditional recliner, also known as the standard or classic recliner, provides comfort in two different reclining positions: upright and fully reclined. The recliner is operated by a lever or button which releases the seat to go back and the footrest to rise. This type of recliner chair is best suited for those with spacious rooms or those shopping on a tight budget.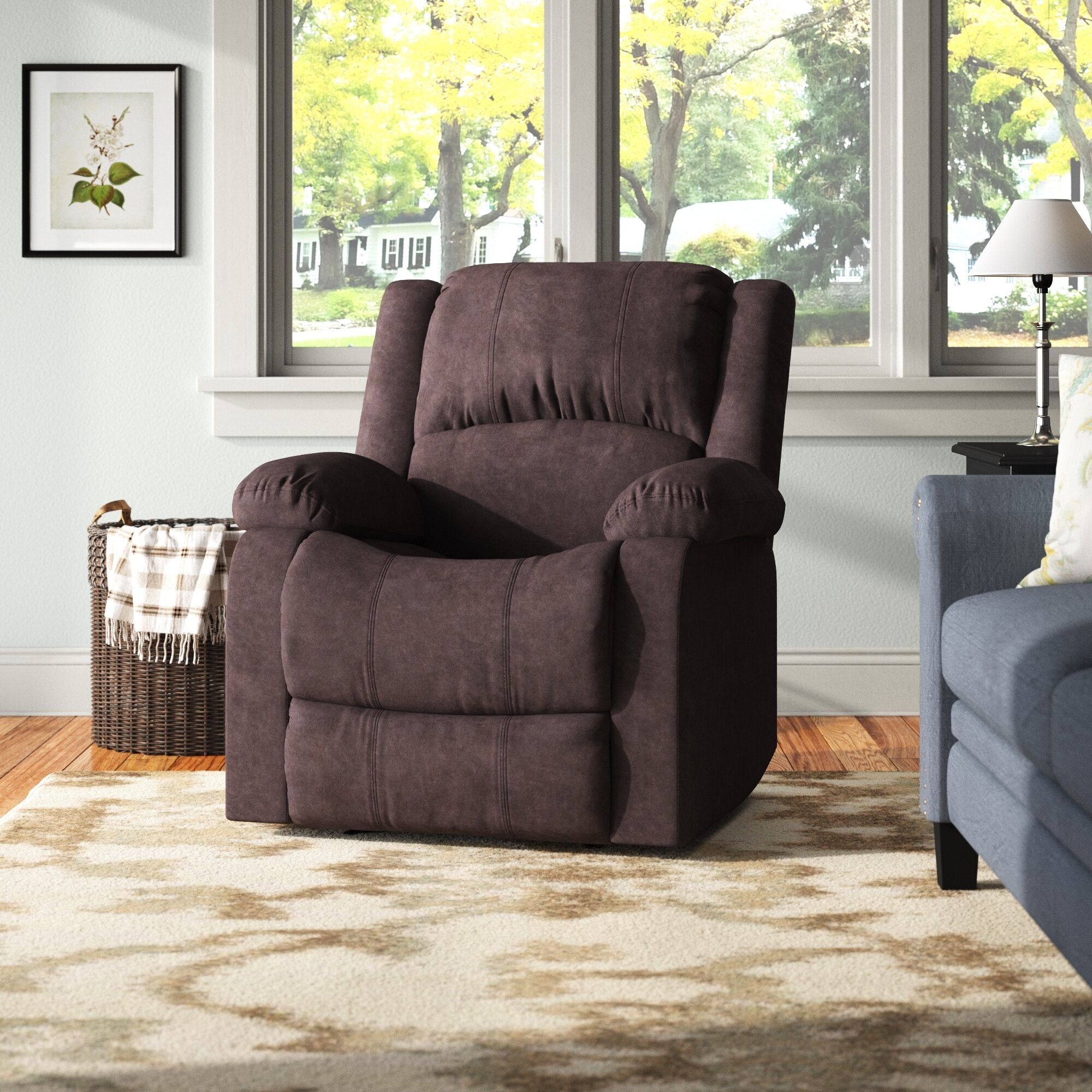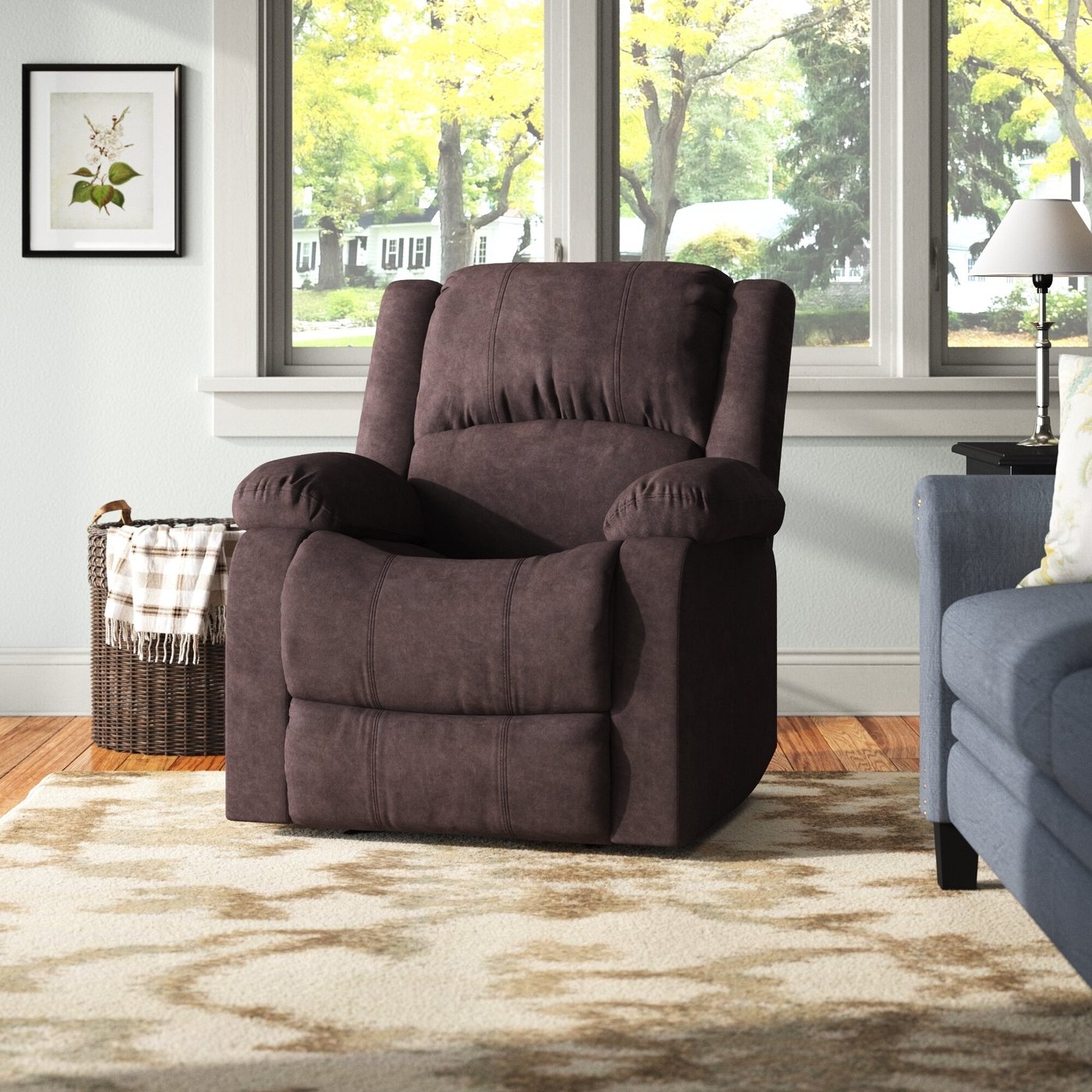 Rocker Recliners
Rocker recliners are highly favored by older people and nursing mothers for their rhythmic motion. These chairs, as their name implies, can rock back and forth which helps in reaching a relaxed and comfortable state. So, if you or your child has trouble sleeping or you simply need a comfy spot to wind down after a long day, a rocker recliner is a great option for you.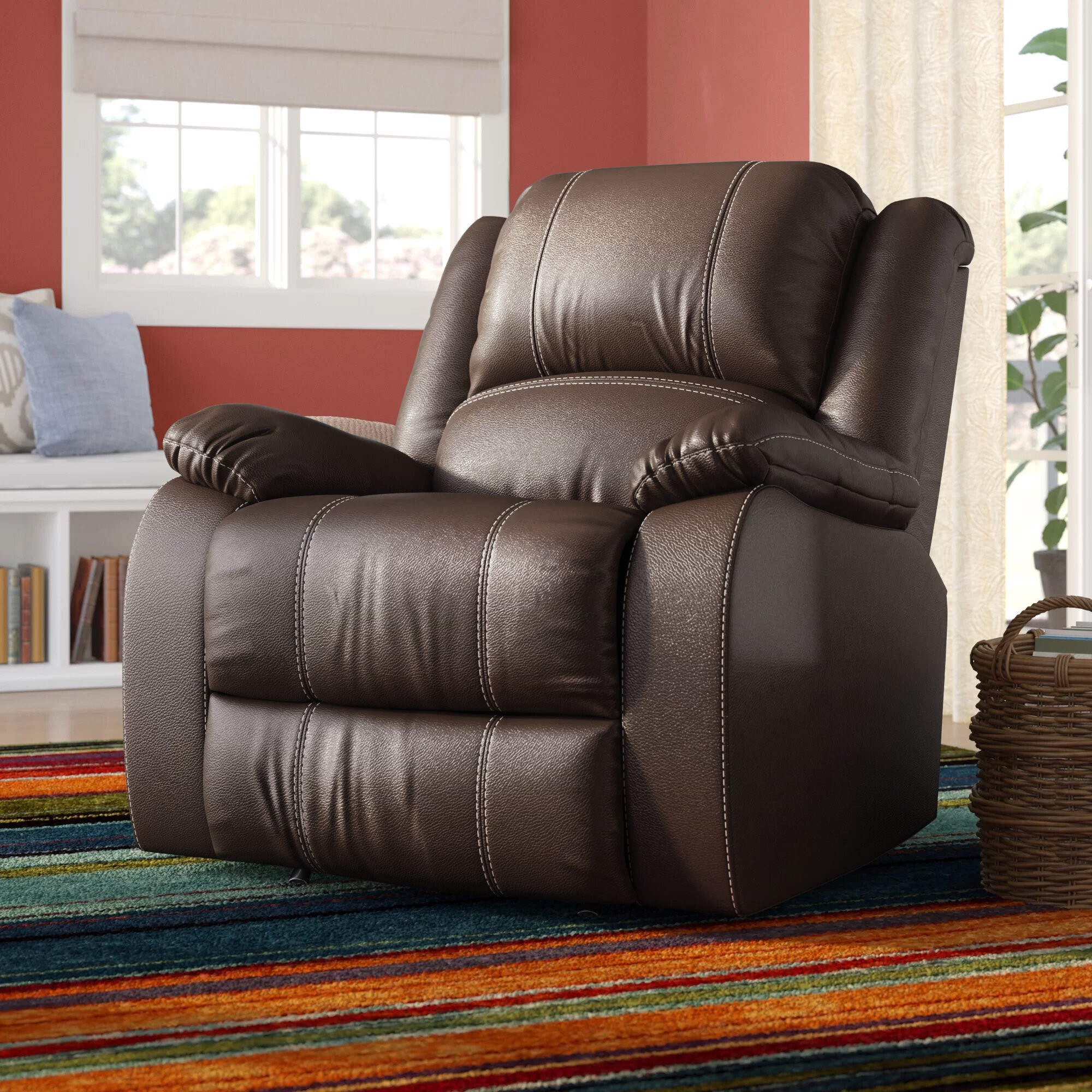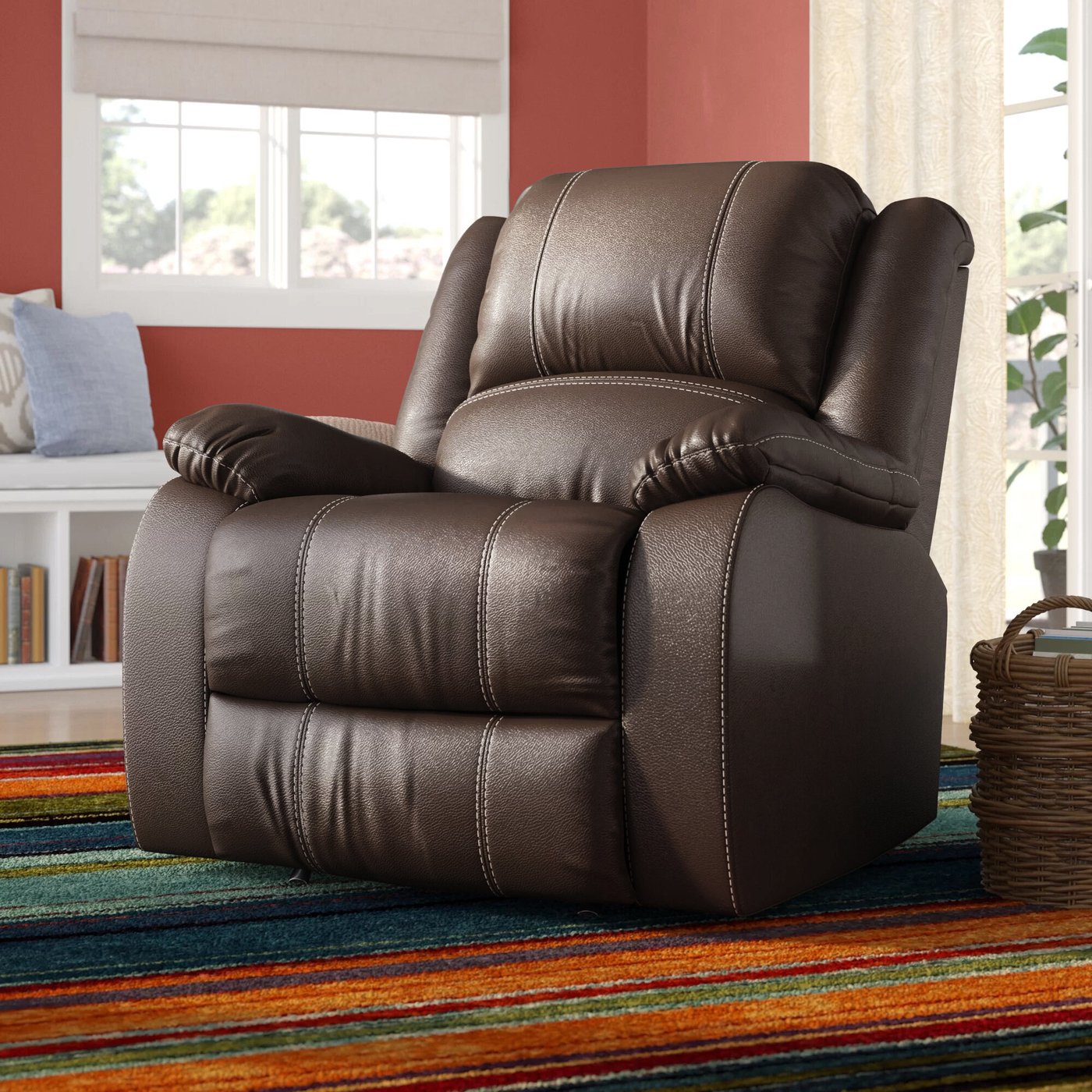 Massage Recliners
Why pay someone to massage you when you can buy a massage recliner and get massaged anytime you want? Massage recliners are a game-changer for those in need of a soothing and tranquilizing experience. They typically feature several massage settings such as heat and vibration elements in certain parts of the body. If you suffer from health conditions or chronic pain, consider getting a massage recliner to relieve the pain throughout your body.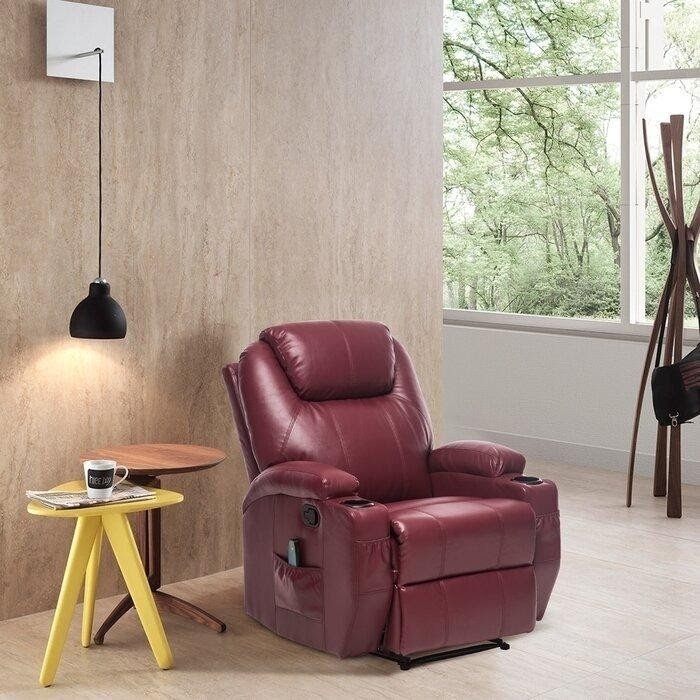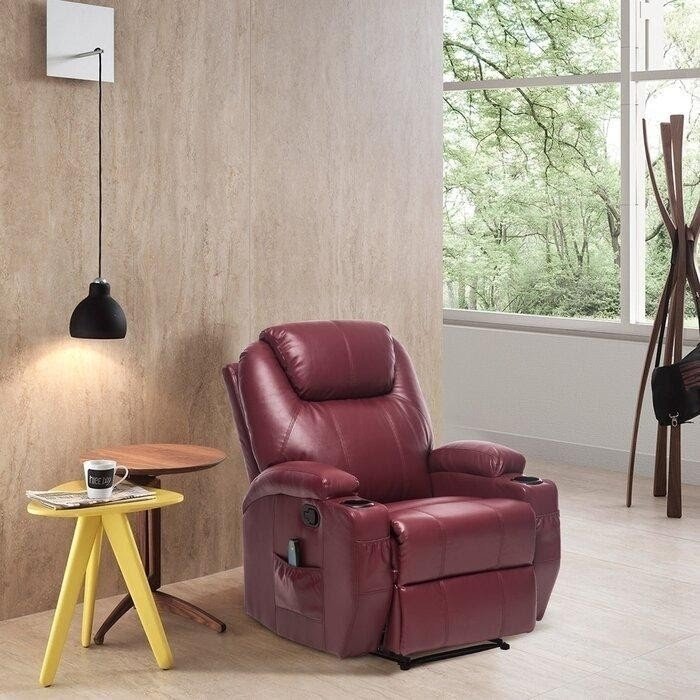 Power Recliners
Power recliners are similar to traditional ones but are more versatile and practical. All you have to do is press the power button and the chair will electrically recline to the angle you want. They're easy to use and require minimum effort while providing you with the utmost comfort.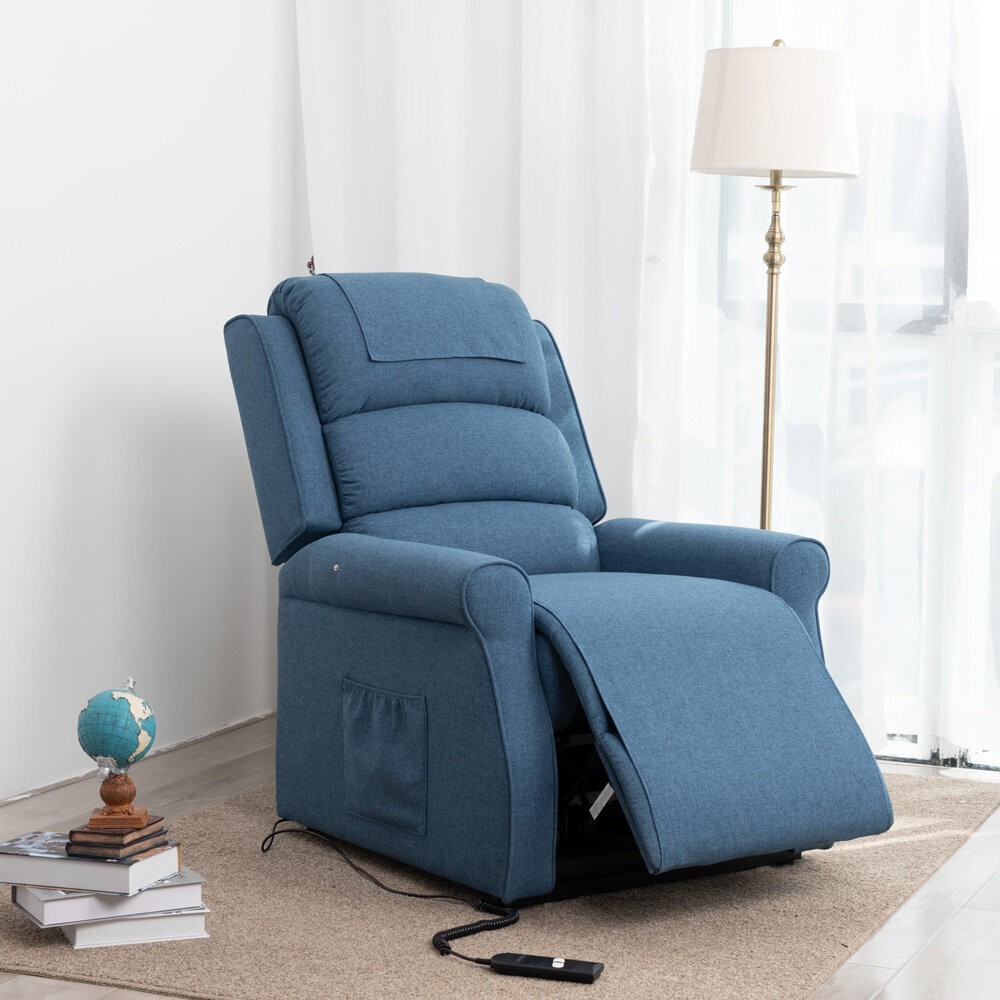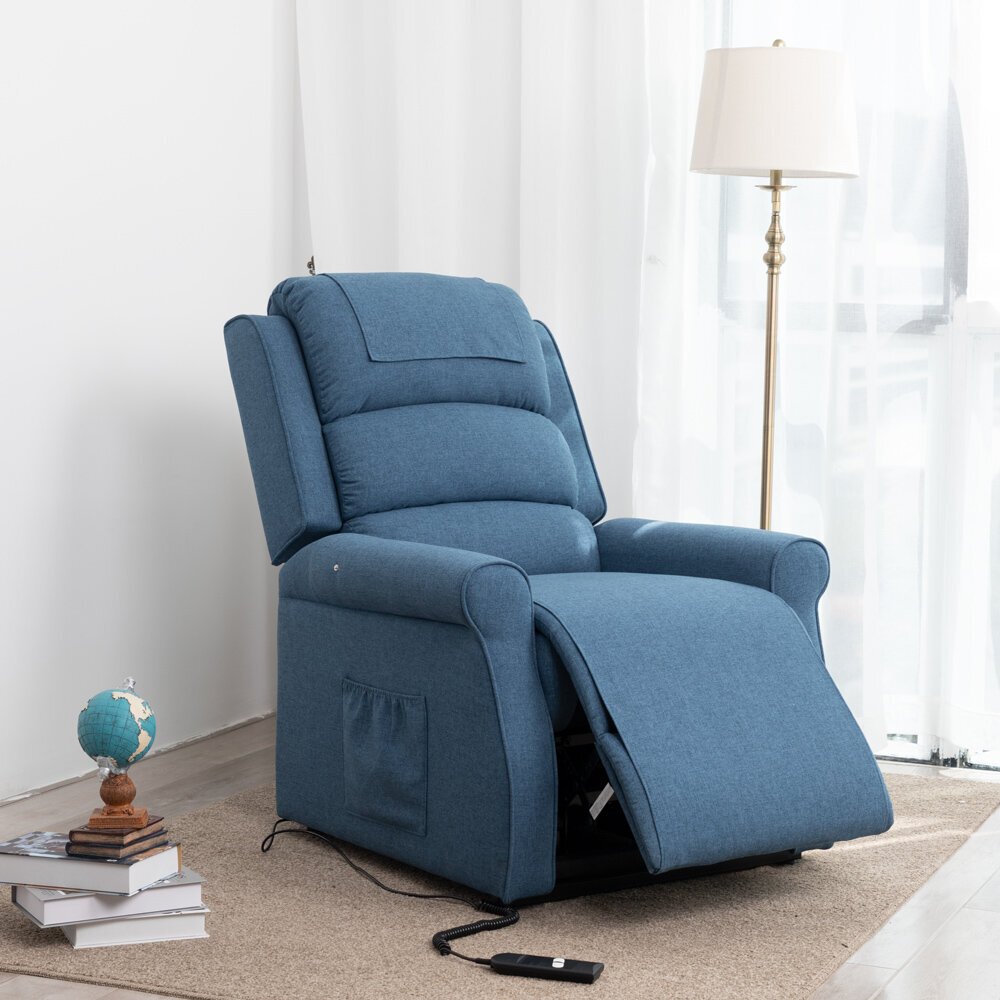 Push-Back Recliners
If you're looking for a recliner that could serve as an eye-catching focal point in a room, a push-back recliner is the one for you. These models don't come with levers or buttons and feature a sleek design that resembles a regular armchair without appearing too overstuffed or big. Instead of pressing on a button to adjust the recliner's position, you'll have to manually do it by pushing your back into the seat. This kind of recliner will add a sophisticated flair to the setting while keeping you comfortable as you watch TV or read a book.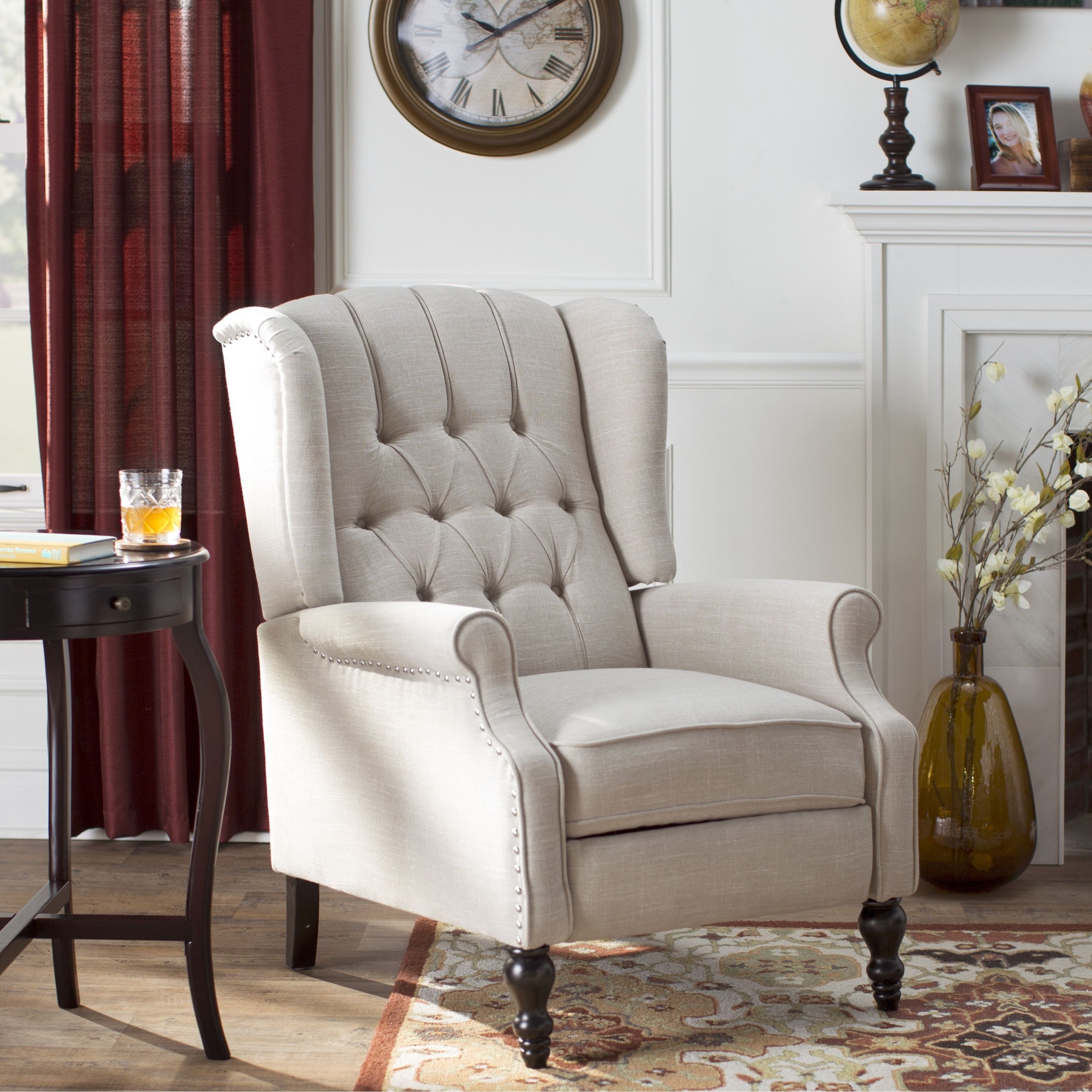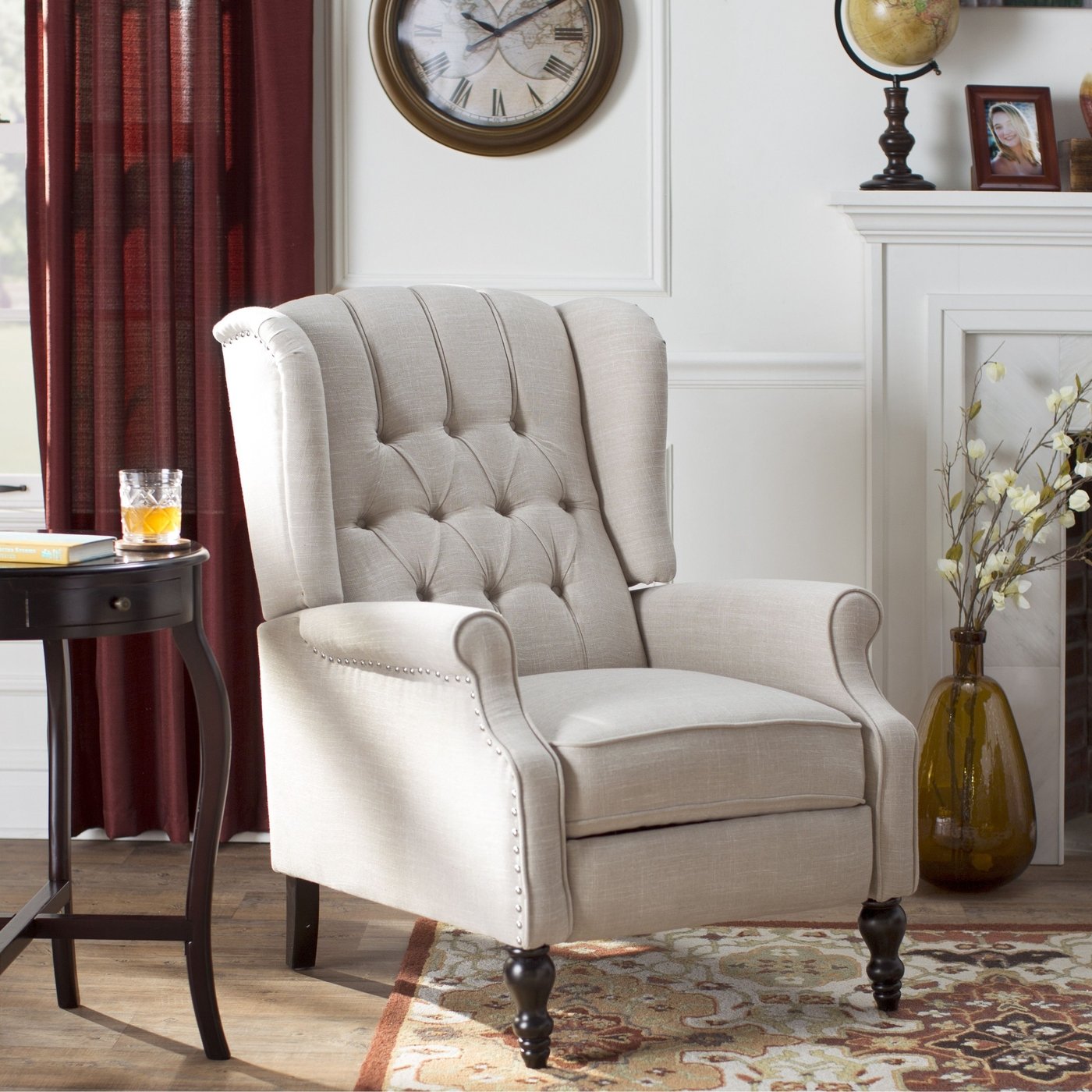 Lift Recliners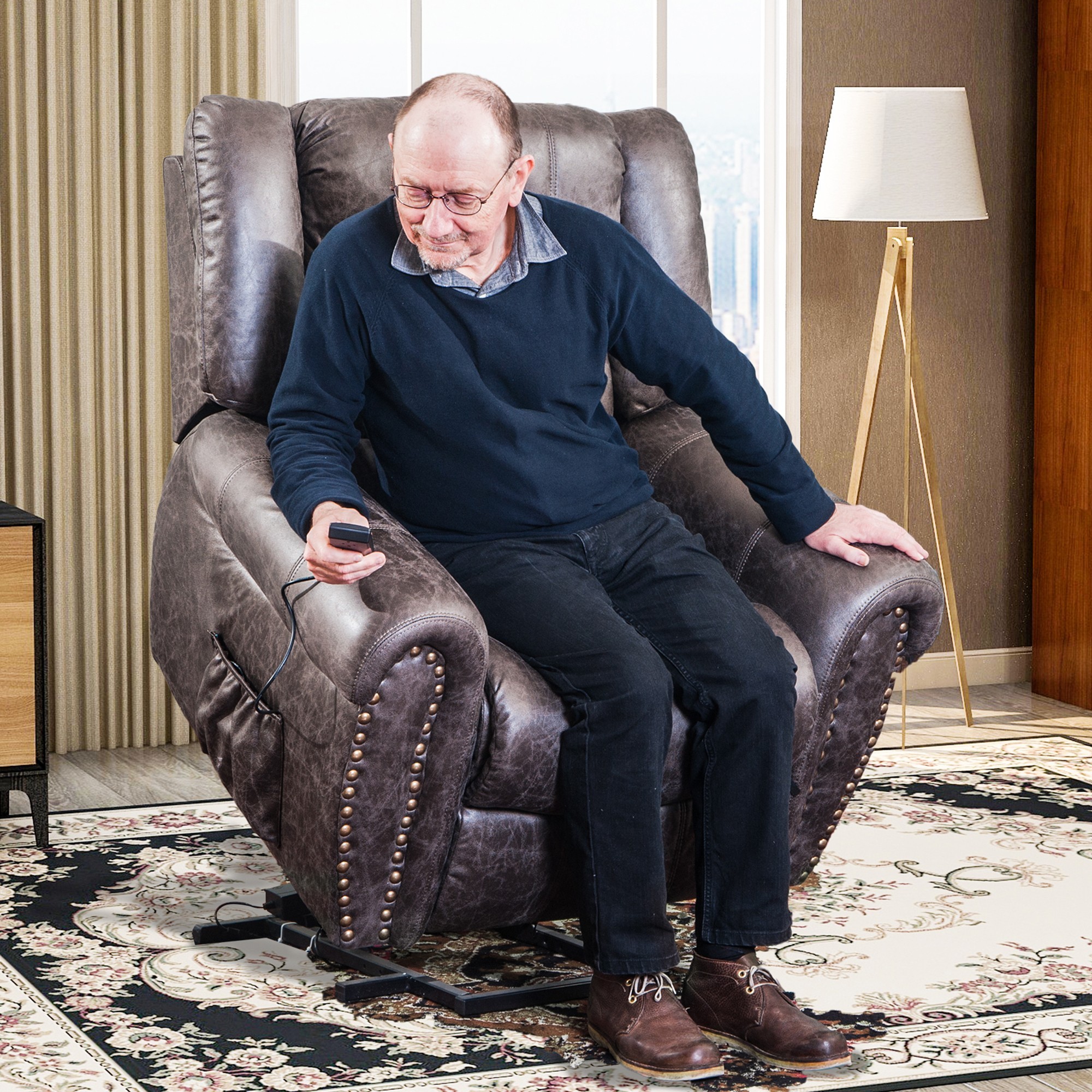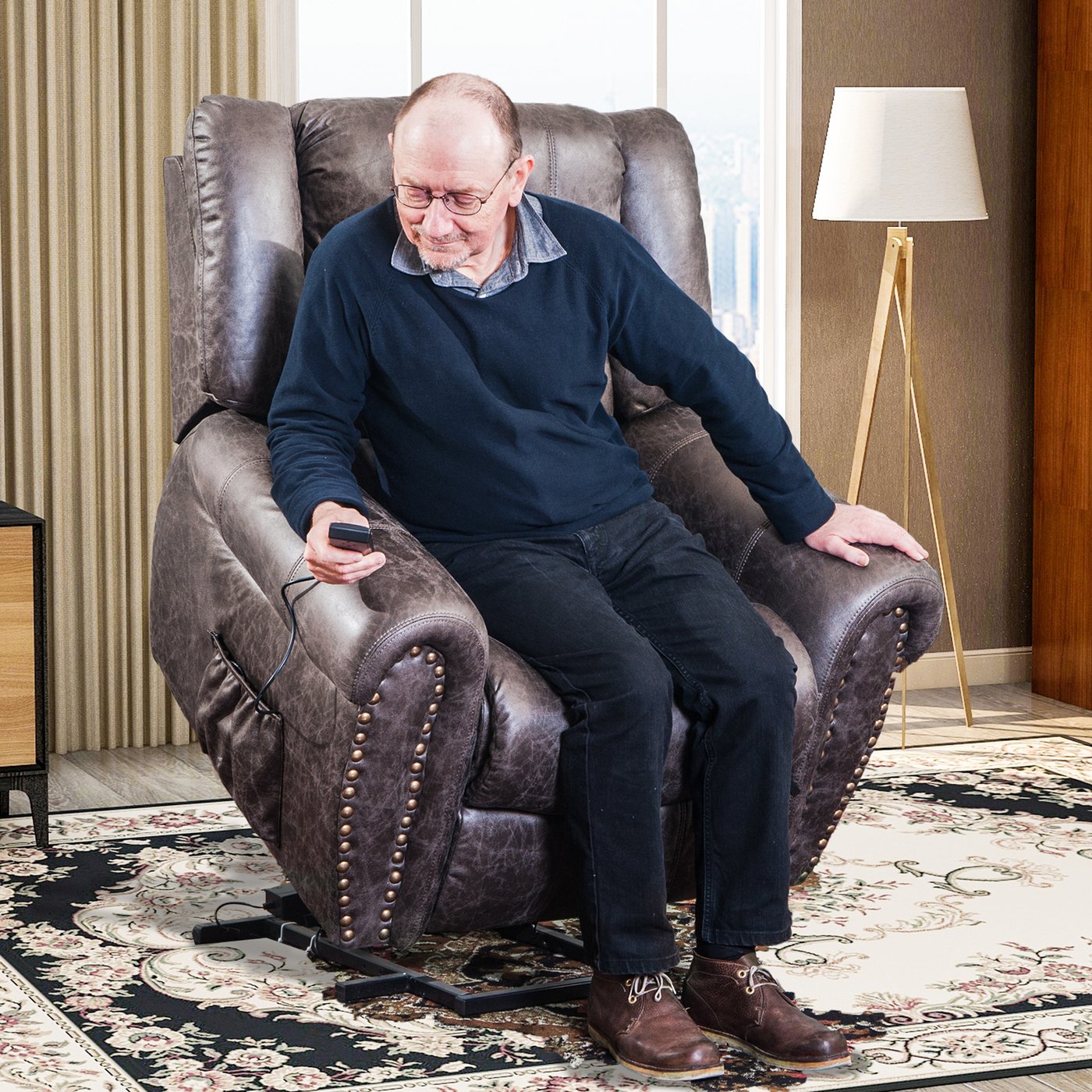 Swivel Recliners
These types of recliner chairs come with a circular base that supports a variety of movement and reclining angles. You can swivel left, swivel right, and recline backward in a snug resting position. Swivel recliners offer a considerable amount of motions which is the main reason why a lot of people prefer these models.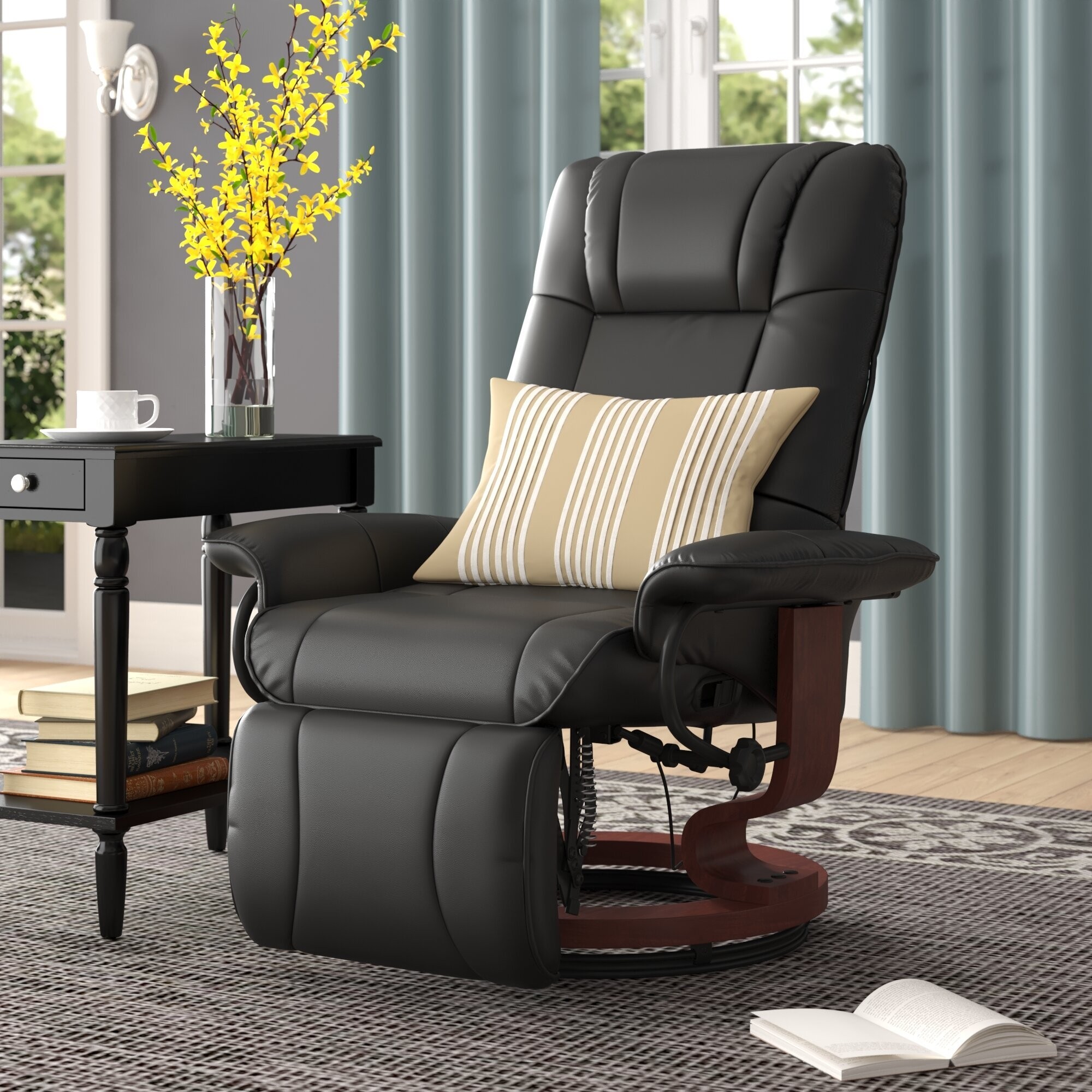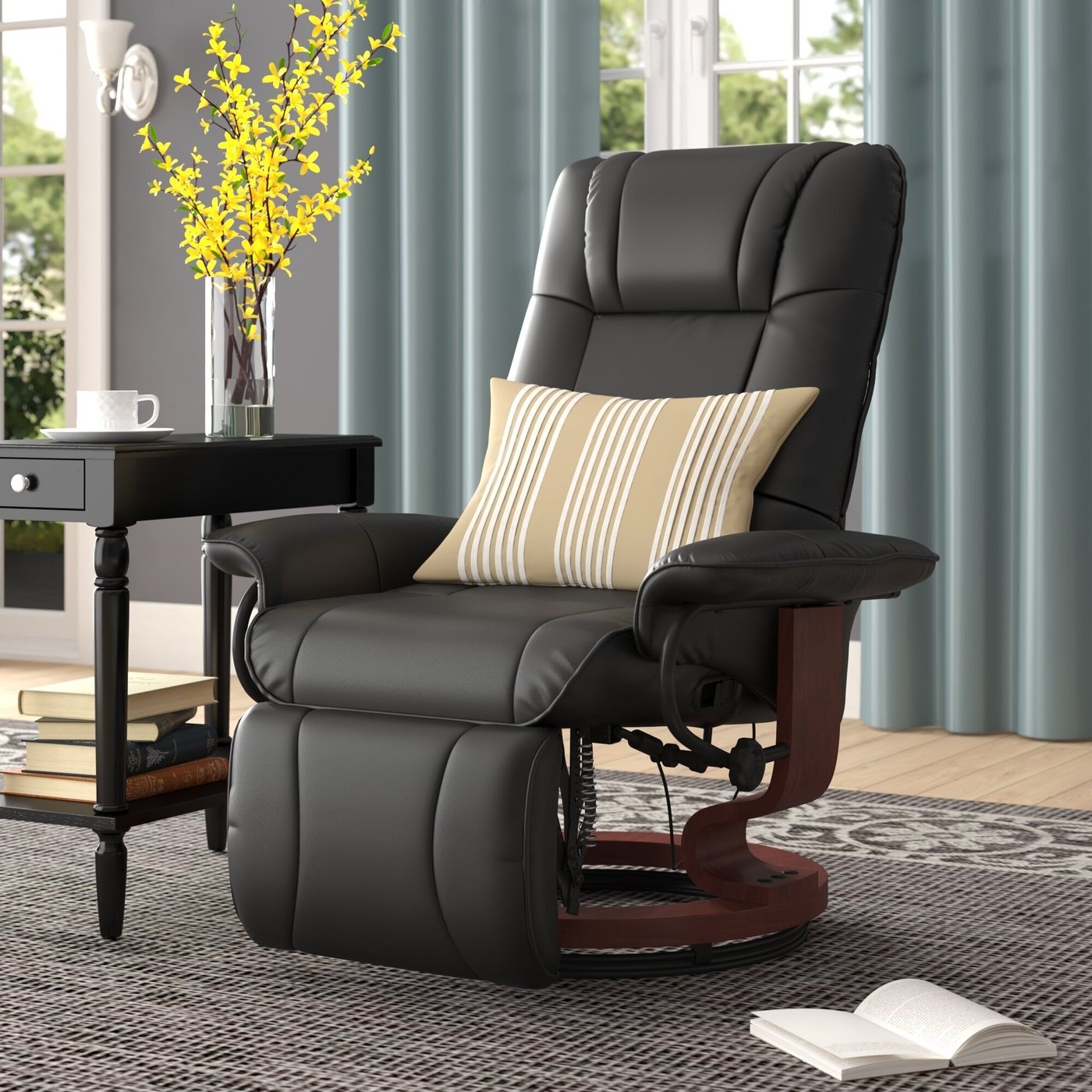 Wall-hugger recliners
Do you have limited space but still want a comfy spot in your home? If so, a wall-hugger recliner is perfect for you. Most recliners take up a lot of room when in use, but not wall-hugger recliners. These save space since they sit up straight and can be placed next to the wall while still giving you the comfort you're longing for. Although they don't have much range of motion, you'll still be able to experience certain forward movements that are fitting for small spaces.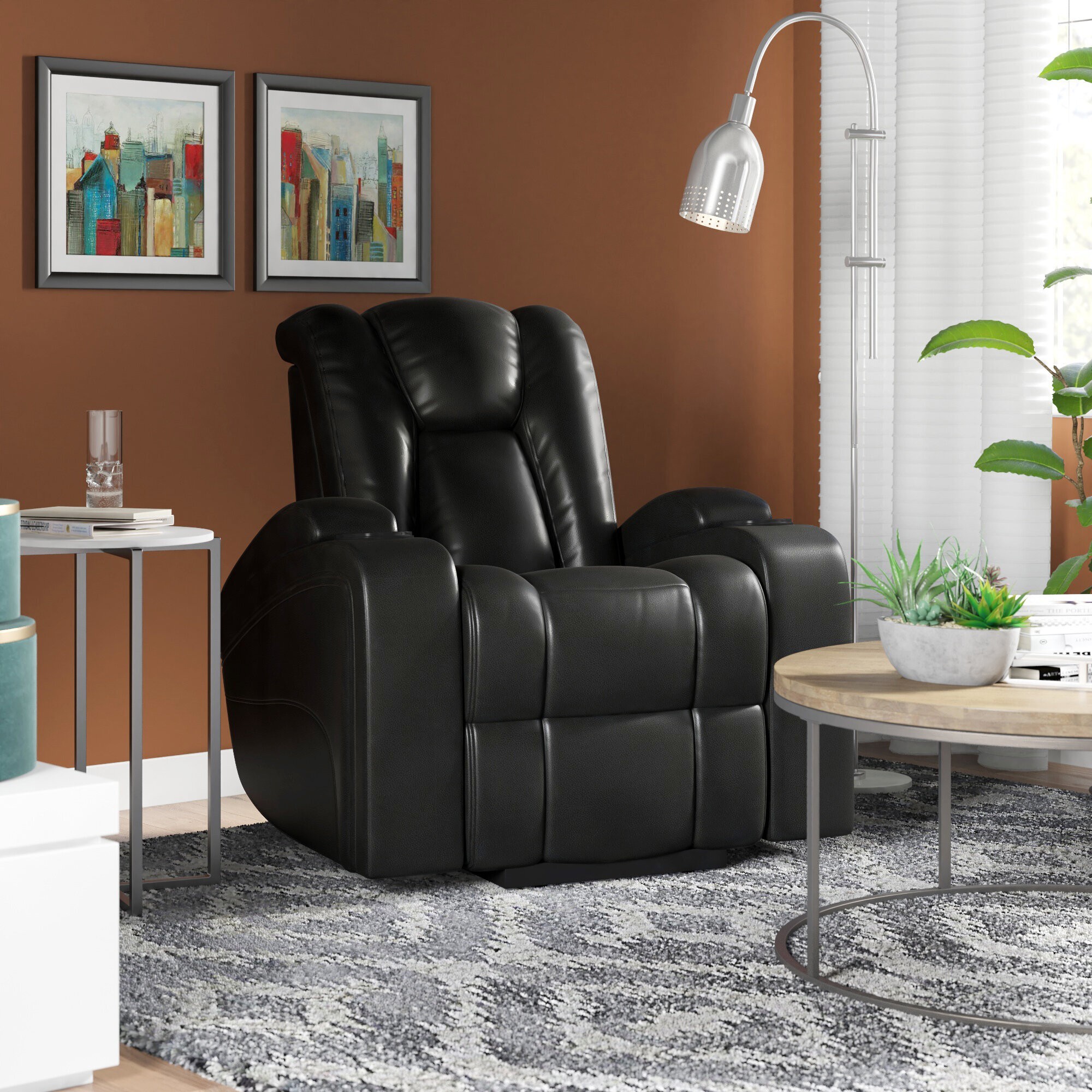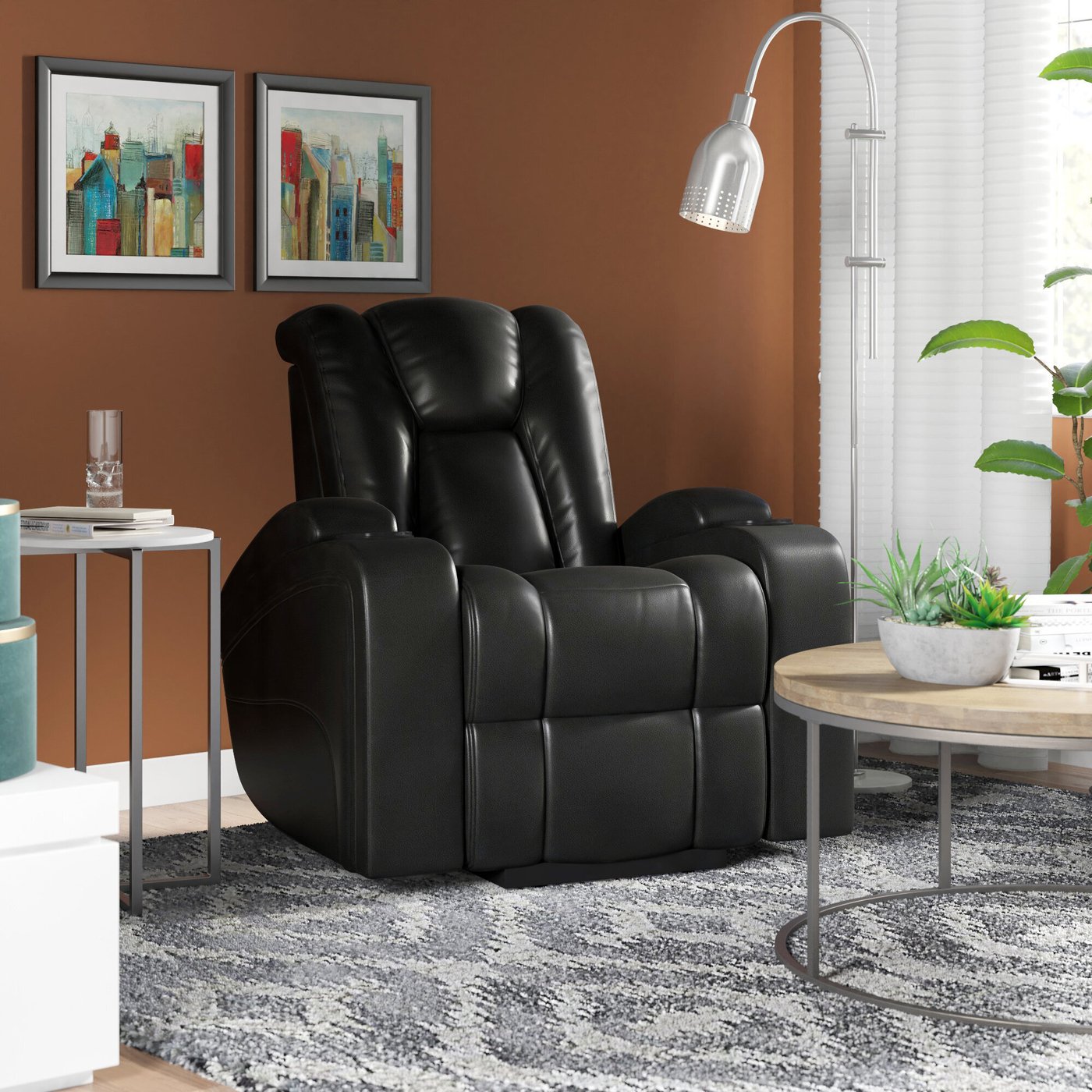 High-Leg Recliners
High-leg recliners don't really look like recliners at all. First and foremost, they have chair legs! Secondly, they look like classic wingback chairs! But, despite not looking like typical recliners, they still function as recliners. These designs are more ideal for formal and fancy settings since they have a more refined look compared to other types of recliners.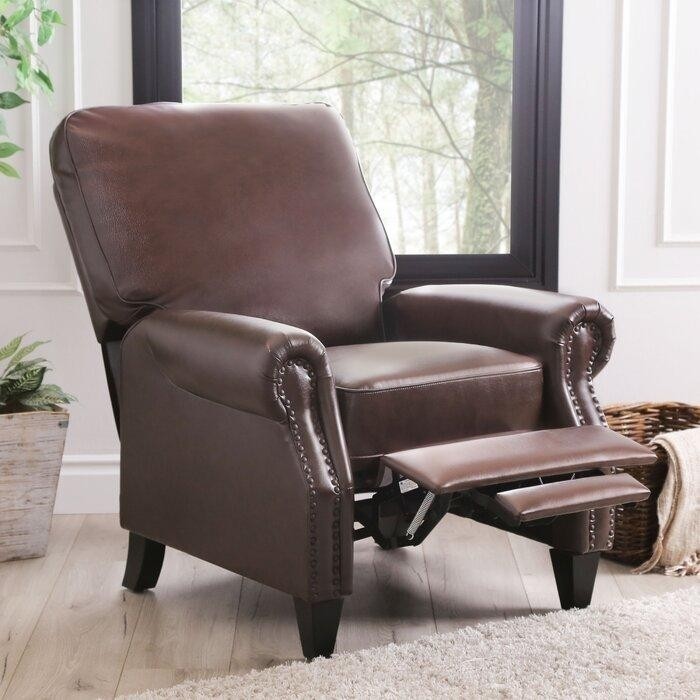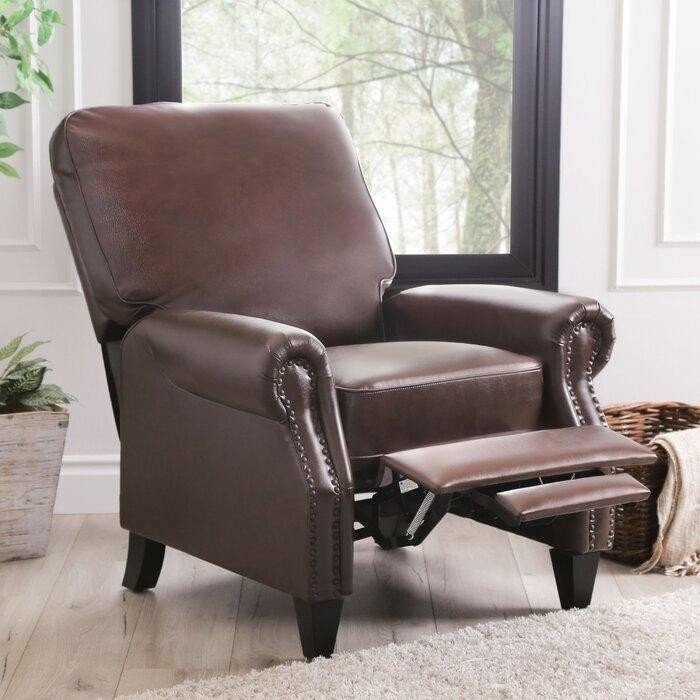 Now that you know about the different kinds of recliner designs to choose from, you can easily pick the one that fits your specific needs. After all, you'll be investing in a pricey piece of furniture so make sure you're buying one that could serve you well.