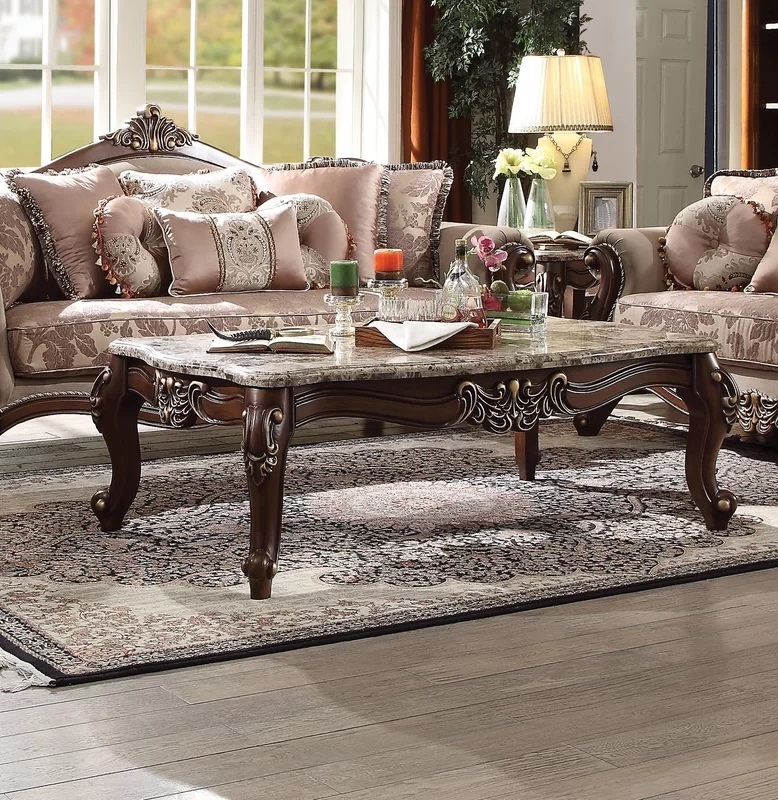 Queen Anne Entry Table With Marble Table Top
Astoria Grand
Bring a sense of classic glamour to your living space with this solid wood walnut finish Queen Anne entry table. The Queen Anne style legs house a body with intricate shell, leaf carvings and scalloped apron trim. The table top is a luxurious rectangular marble table top.
$919.99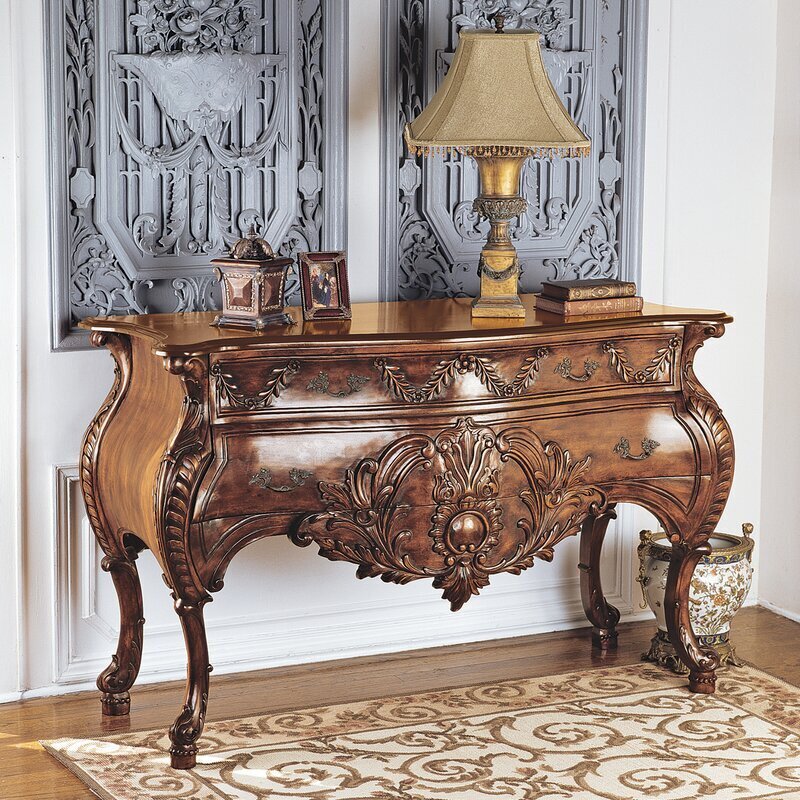 Hand Carved Mahogany Queen Anne Sofa Table
Design Toscano
Grab everyone's attention immediately when you showcase this solid red mahogany Queen Anne console table in your home. Everything is hand carved including the curved legs, detailed floral carvings and scroll work. There are two large drawers with antique pulls for storage.
$2451
Designer Advice:
This Queen Anne sofa table is 58 inches in length and 36 inches tall, so it requires a larger living space to fully accommodate its grand design. It looks beautiful up against a wall in a formal living room. You could also utilize this Queen Anne console table to store cutlery and dishware in your dining area.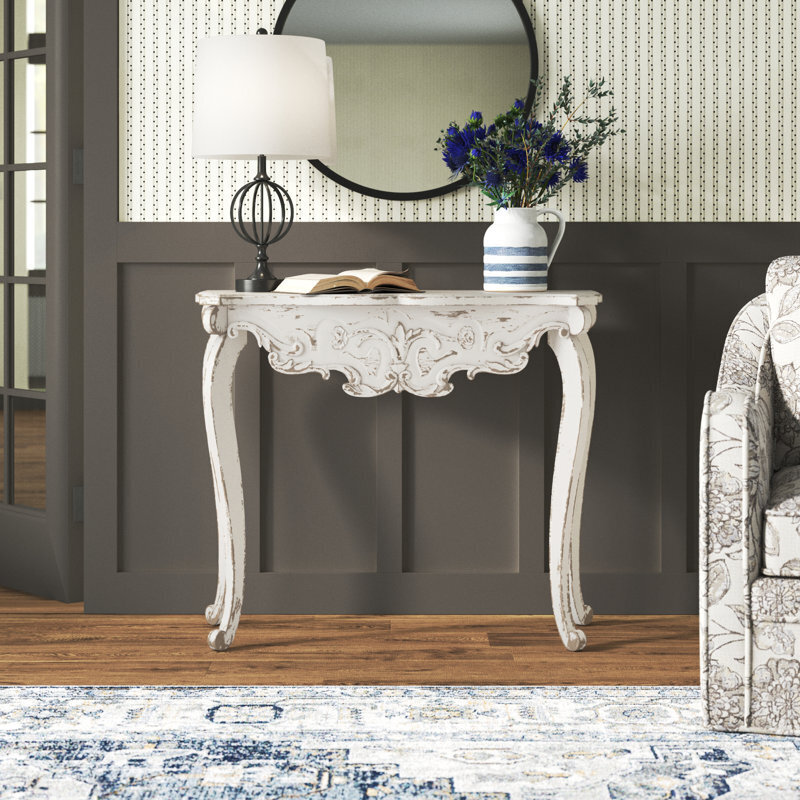 Distressed White Queen Anne Sofa Table
Laurel Foundry Modern Farmhouse®
Ideal for any modern living space, this solid wood rustic white Queen Anne console table is 37.75 inches in length. The rectangular table top showcases a beautiful apron-style carved trim centrepiece. It sits on four elegantly curved cabriole legs.
$236.99