Are you thinking of turning a corner of your kitchen or living room into a cozy breakfast nook? These adorable areas can really give the room a marvelous revamp and they'll guarantee a movie-worthy morning routine for you and your family.
Because they come in different styles and materials, you can easily find a breakfast nook that matches your décor and needs here.
However, they might not be the most practical choice in small houses, so let's first find out whether or not this quirky solution is the right one for you.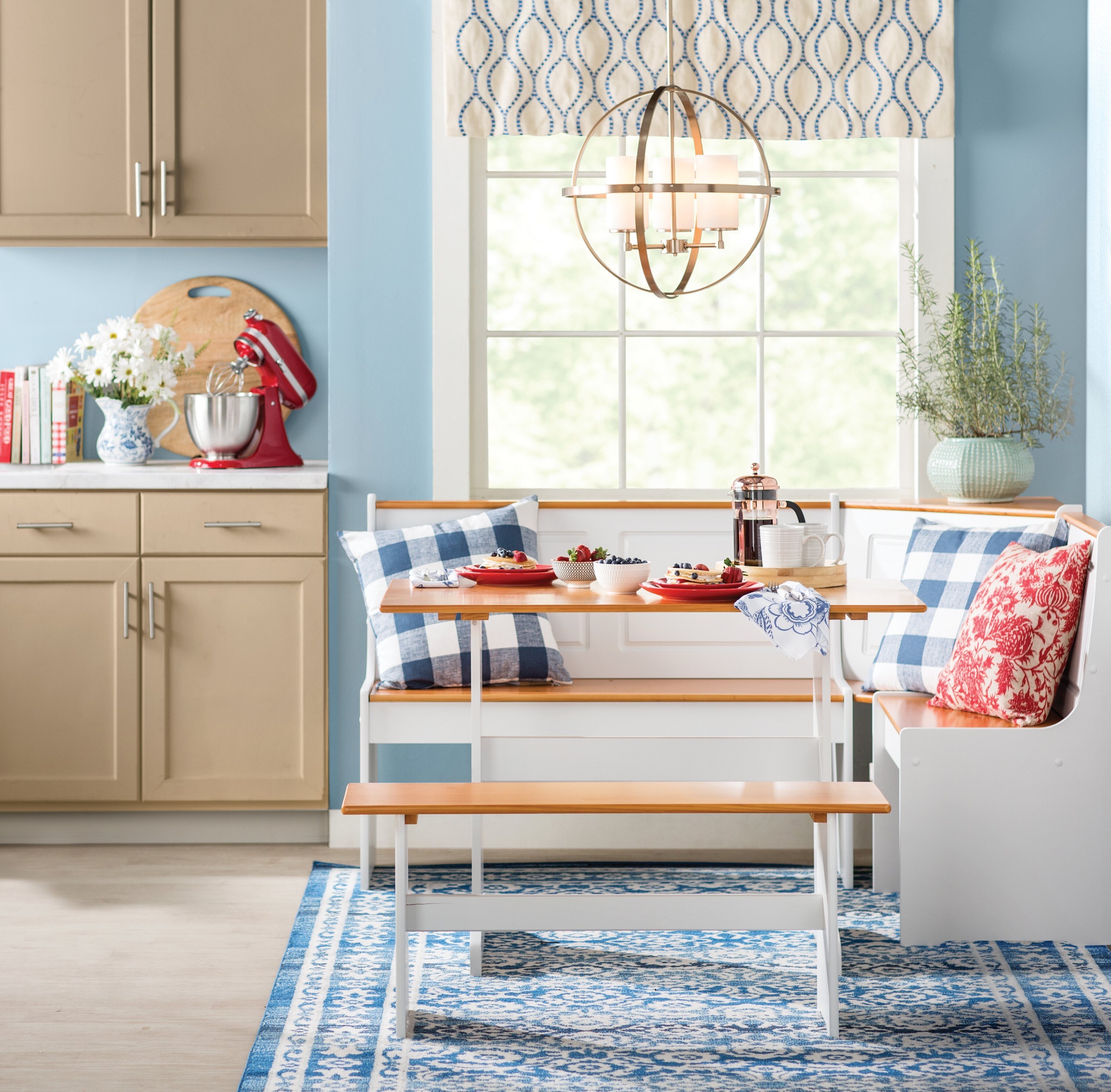 Pros of the breakfast nook
A breakfast nook makes for a fantastic start of the day together
After all, like any grandmother will say, breakfast is indeed the most important meal of the day.
By sitting down all together at your breakfast nook, you can really set the right tone for the morning and the rest of the day;

Are you used to balancing the cereal bowl in your hands as you glance at the TV while your partner leans onto the kitchen counter with their coffee and your kids are being messy on the couch? With a breakfast nook, you can all sit down comfortably as a family and enjoy some quality time together before you head to work and your kids to school.
A breakfast nook is a handy and versatile corner
Just because it has 'breakfast' in the name it most certainly doesn't mean that this little area loses its value after 11 am!
Breakfast nooks can be used in lots of different ways, both for coffee breaks and snacks but also for non-food-related activities;

Were you planning on browsing a few recipe books to prepare your meal plan for the week? Enjoying a glass of wine before dinner? Or perhaps playing a board game together? Cozy breakfast nooks are a great place for all this!
Breakfast nooks are ideal for kids
More proportionate to their size, a breakfast nook is perfect to keep your restless kids quiet and entertained;

For example, they can use it to do their homework while you cook, to read, draw, or to entertain themselves without being in a room on their own.
Breakfast nooks are incredibly cozy
What we love the most about breakfast nooks is how snug and cozy they feel!

Relatively small and self-contained, they make every moment together even more special since you can all cozy up next to each other;

Whether you're enjoying breakfast, making a puzzle or savoring a drink, a breakfast nook can enhance that pleasant sense of comfort and warmth.
A breakfast nook can be a stylish addition to the room's décor
With its combination of a table and chairs or benches, a breakfast nook is an unmissable opportunity to showcase your good taste in décor;

If you've already got a theme or a décor style going on in its designated room, your new breakfast nook can help you reinforce it and emphasize it;

You can use it to add to a more traditional, rustic look, opt for more modern shapes, or scout for materials and designs that are specific to a particular décor style.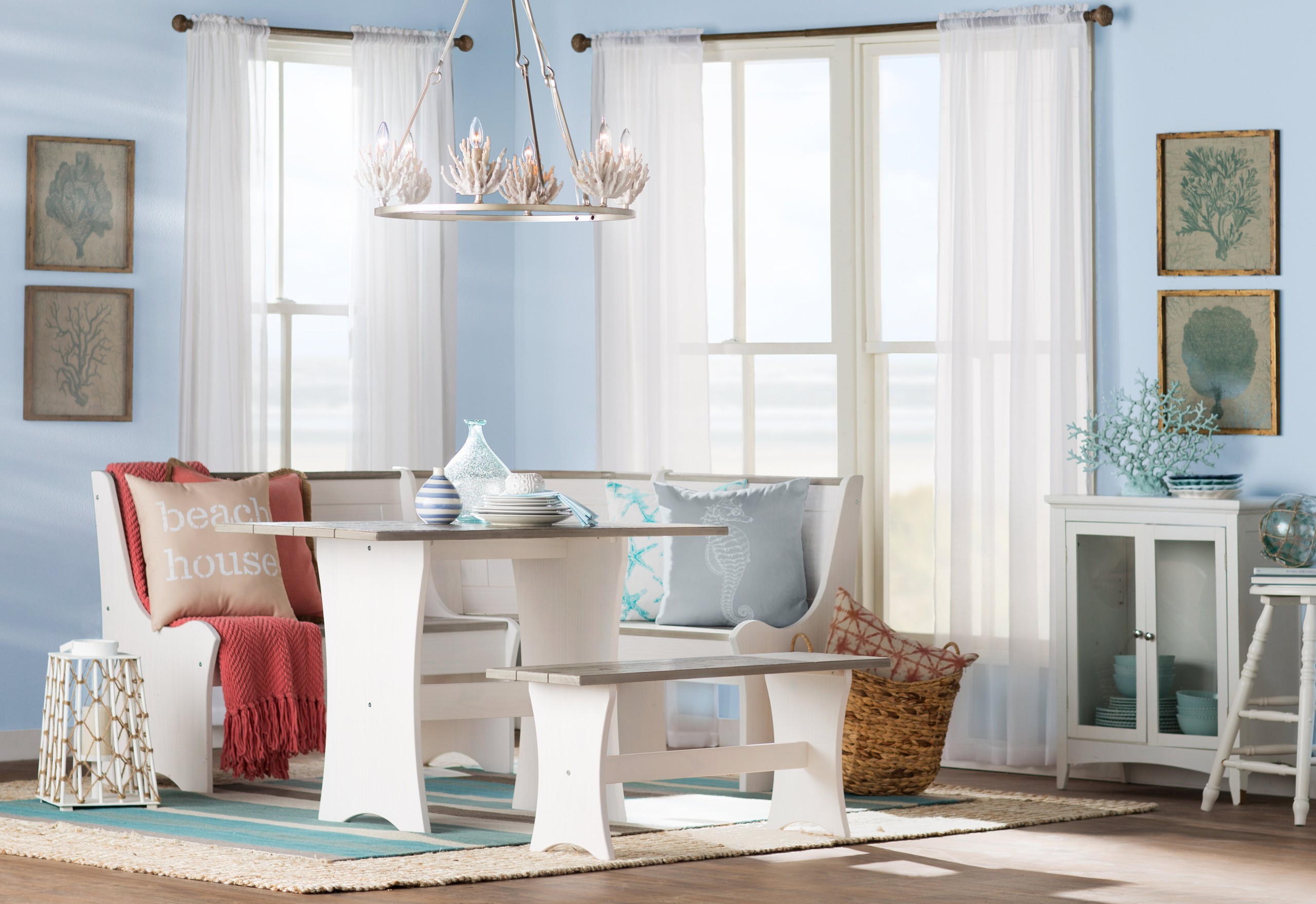 The cons of the breakfast nook
A breakfast nook can take up precious space
Let's be honest: not every house is made to include a breakfast nook!
If you have a large kitchen or living room, it won't be a problem. However, if they already feel a bit cramped, a breakfast nook will take up precious storage space and it could make the room look even smaller;

If that's the case but you had your heart set on a designated breakfast area, turning your kitchen counter into a breakfast bar by adding a few stools might be a more practical and space-optimizing solution for you.
Breakfast nooks aren't exactly designed to entertain
These areas are ideal to enjoy a short meal together or have a little chat over a cup of tea or a glass of wine, but they certainly wouldn't be big enough to host a dinner party;

If you were hoping for a space fit to entertain a few friends for dinner, then a traditional table would probably be a better choice.
We hope it's all a bit clearer, now. If space is not a problem in your kitchen or living room and you already have a large table to entertain guests for dinner… what are you waiting for?
Get ready to kickstart the morning with your partner and your entire family by sitting at your new breakfast nook together!