Our Choice
Bedroom Modern Decor Playmat
Give your child's bedroom an energy boost with this vibrant and bedroom playmat. With its quirky collection of cute sea animals, it will make any child smile. Thanks to stain-resistant properties, it's easy to clean, and it won't fade in the sun. Use it in day-care centers, nurseries and kindergarten classrooms to create a comfy space for kids to play. Perfect for kids of all ages, this colorful playmat makes an ideal gift for baby showers and birthdays.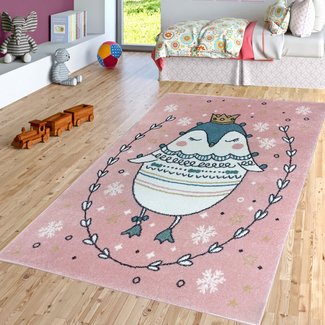 Bedroom Modern Decor Playmat
This pink and powerful playmat will put an extra bounce in any child's room. Featuring the cutest little owl, it is perfect for little girls of various ages. Thanks to the slip and water-resistant properties, it is safe for your kids and durable enough to last for years to come. The stain-resistant properties also make it easy to keep spotless at all times. Feel free to use it in your little girls' bedroom, playroom, Day-care center, or Kindergarten classroom to create a pretty and comfy play area.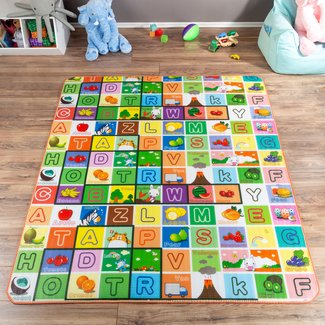 Baby Reversible Playmat
The kaleidoscope of colors on this reversible playmat provides a feast for your toddler's eyes. Featuring alphabets and pictures on one side, it's a great way to help your toddler prepare for elementary school. The reverse side features teddy bears, rainbows, hot air balloons, and the likes creating a fairytale wonderland inside your child's bedroom. This waterproof playmat is also safe and made from non-toxic materials, making it a suitable, fun, and engaging accessory for any indoor or outdoor play area.
Interlocking Playmat (Set of 12)
This interlocking floor mat provides the perfect cushioning to create a soft landing area for toddlers. With six colors and high-density closed-cell EVA rubber construction, this playmat creates a colorful and safe playtime experience for your little one. It is also 100% kid-safe and non-allergenic. Suitable for age groups between 2 to 8 and upwards, it makes the ideal playmat for toddler rooms, bedrooms as well as clubhouses.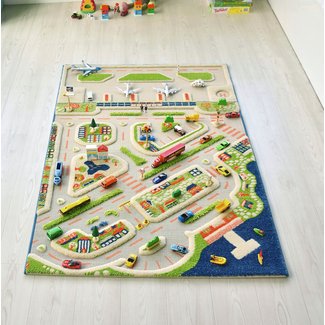 Mini City Plastic Playmat
Intentionally designed to stimulate and motivate your child's creativity in play, this mini-city floor mat is sure to bring additional fun and entertainment into your child's life. Not only is it hypoallergenic and antistatic, but it's also made with non-toxic dyes and fabric making it suitable for children of various ages. It's easy to clean, and all you need to do is add your child's favorite cars, trucks, and other toys to complete this playset.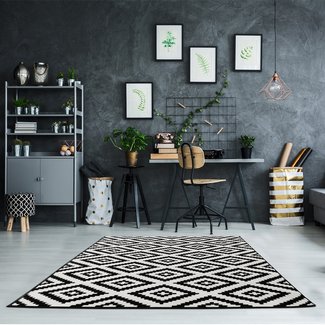 Wood Print Interlocking Foam Playmat (Set of 12)
Give your hardwood floors a facelift with this comfortable and stylish foam playmat. The foam tile pieces soften a space while giving it a look of classic faux wood flooring. Protect your floors when your kids are playing keep and keep stains at bay. An excellent option for children, seniors, and anyone seeking a cushioned surface with the appearance of a real floor. Versatile and multipurpose, these interlocking tile pieces are quick and easy to assemble and create the ideal finishing touches in your home office or child's play area.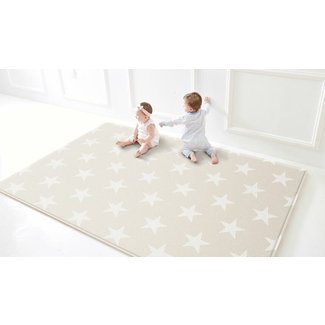 Little Elephant Baby Soft Plastic Playmat
A protected, relaxing, and enjoyable play area is within your child's reach, thanks to this baby soft floor mat. The cushioning helps absorb impact keeping your child safe and protecting them from falls that may commonly occur. Perfect for practicing tummy time, crawling, or learning to walk. Cleaning and maintenance are also easily achieved by simply wiping clean with a damp cloth. Perfect for a baby's nursery or designated play area.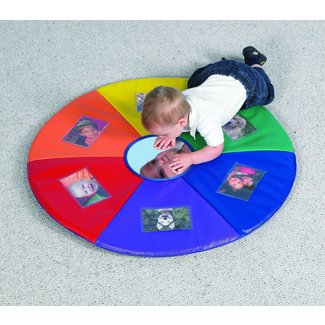 See-Me Picture Playmat
Spark your little one's creativity with this colorful play surface. Ideal for developing babies, it contains six vibrant color panels with a clear pocket for inserting your child's favorite objects or pictures of family members. The flexible mirror in the center draws your baby's attention and motivates them to look in and see themselves. This colorful play mat will stimulate imagination and creativity while combining cognitive stimulation as well as motor play.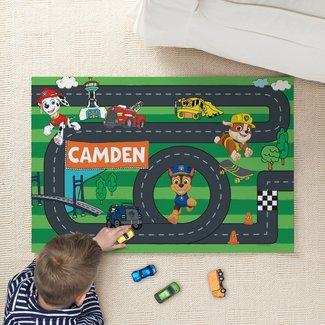 PAW Patrol Personalized Fabric Playmat
Help your little one show off his cool toys with this personalized playmat. The Paw Patrol playmat features some of the cutest pups from the cartoon and si perfect for some playtime fun. It's the ideal platform for your little one's action figures, cars, building blocks and more. As a bonus, it can be personalized with a name up to 10 characters. This stimulating playmat is also easy to clean, making it the ideal addition to your little boy's bedroom or play area.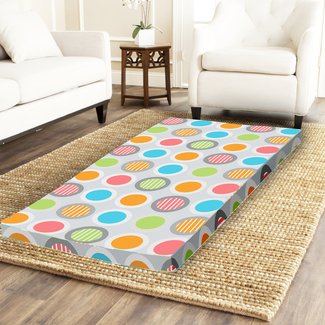 Siesta Roll-Out Lounger Foam Polyester Playmat
Are you looking for a versatile playmat that you can store away? Well, then this vibrantly colorful playmat is perfect for you. Not only is it reversible, but it can be rolled out for playtime and then rolled up and stored away when that's over. The mat is lightweight and easy to store and thanks to the removable and washable cover with zipper, it's easy to clean and maintain as well. The memory foam provides maximum support for your little one making the mat suitable for children as young as two years old.