Our Choice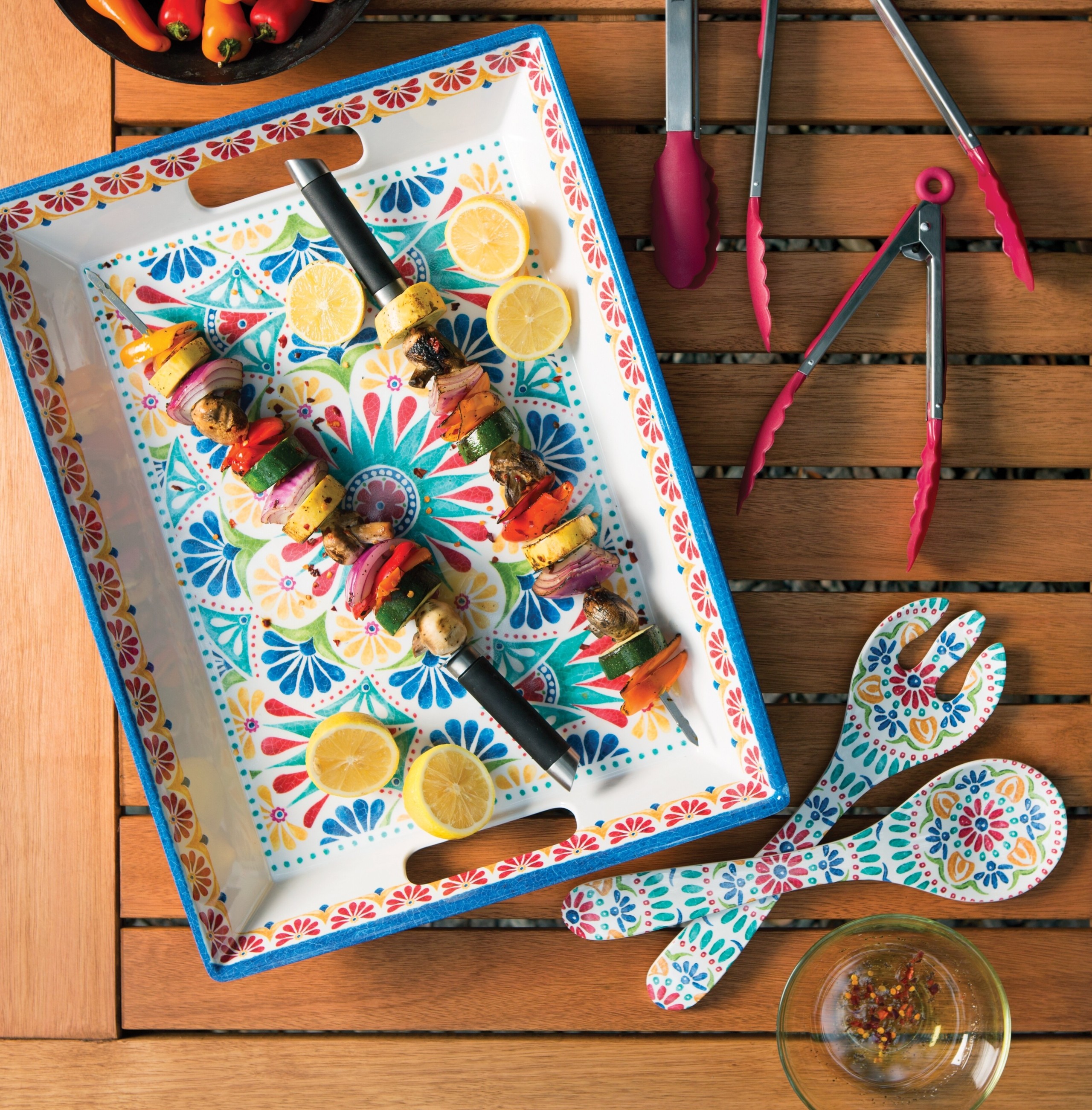 Adah Melamine Platter
Serve up the most delicious meals in this authentic and colorful platter. Inspired by terra-cotta pottery, this 100% melamine platter is durable, so you don't need to worry about it breaking, chipping or scratching while using it. The platter is also dishwasher safe making clean-up a breeze, and it is BPA-free, so it's safe and healthy for the entire family.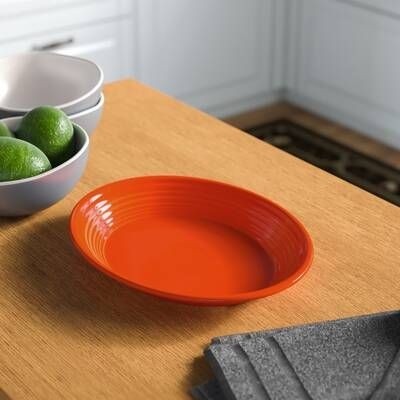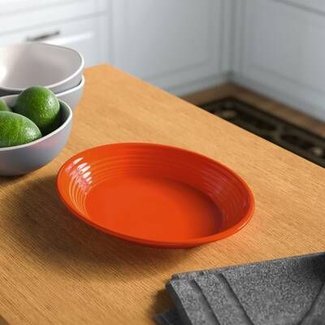 Fiesta Serveware Platter in 1.5" H
This versatile platter made from stoneware is the ultimate addition to any home dinnerware collection. Featuring concentric rings that highlight the frame and food presentation, the aesthetic appeal of the platter cannot be downplayed. It's also 100% lead-free, which makes it safe for the entire family while the eye-catching color turns it into an appealing display on your kitchen counter or island. The dishwasher, microwave, and oven safe-functionality of this oval platter make cooking even more convenient.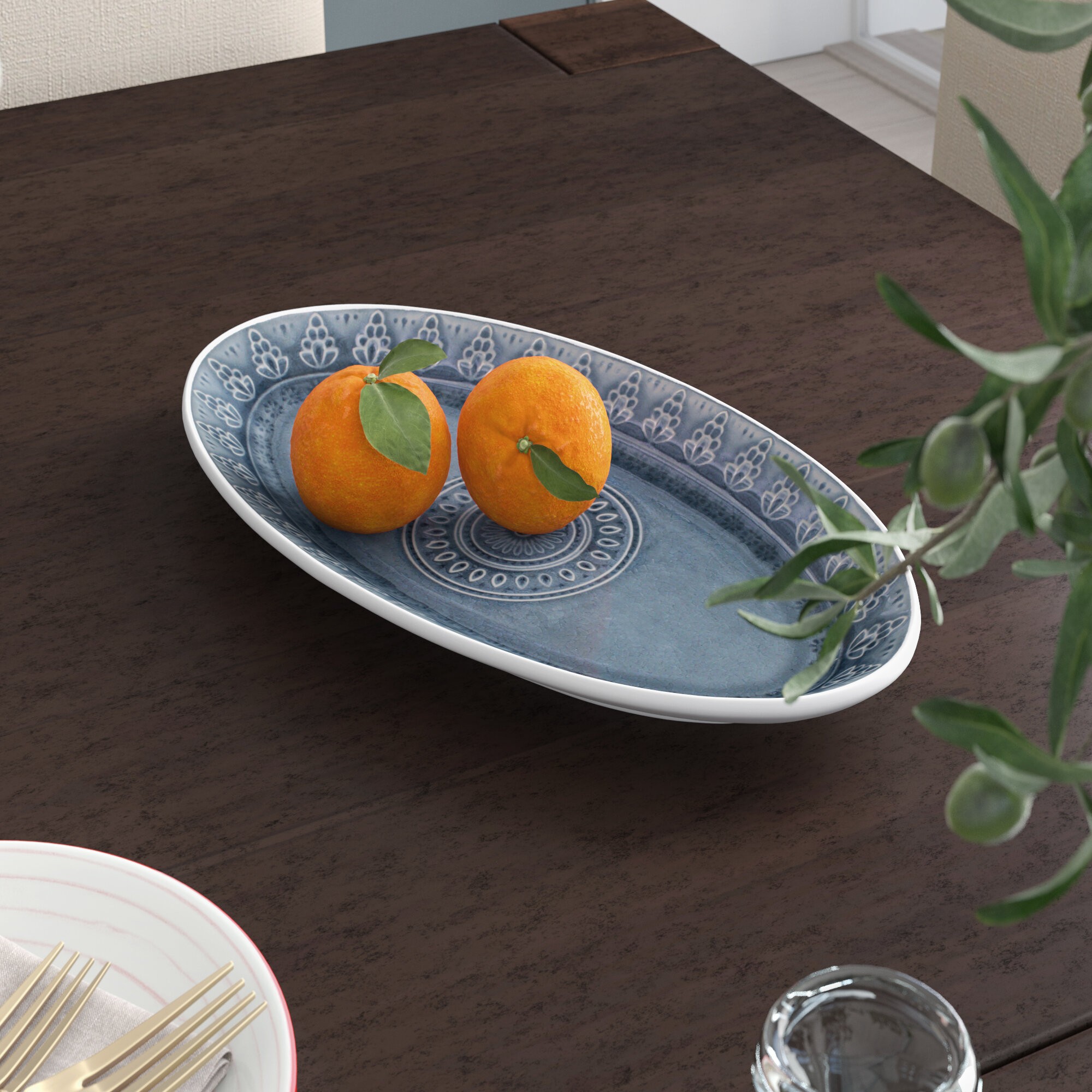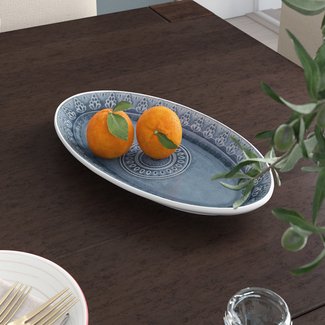 Kazuko 14" Oval Reactive Glaze Serving Platter
From serving up a simple salad to plating your favorite homemade dishes, this multi-purpose platter has you covered. The oval-shaped dish is crafted from stoneware, making it both microwave and dishwasher safe for your convenience. The globally-inspired design has a crackle glaze giving it a unique and funky appearance that doubles as a fruit bowl on your dining room table.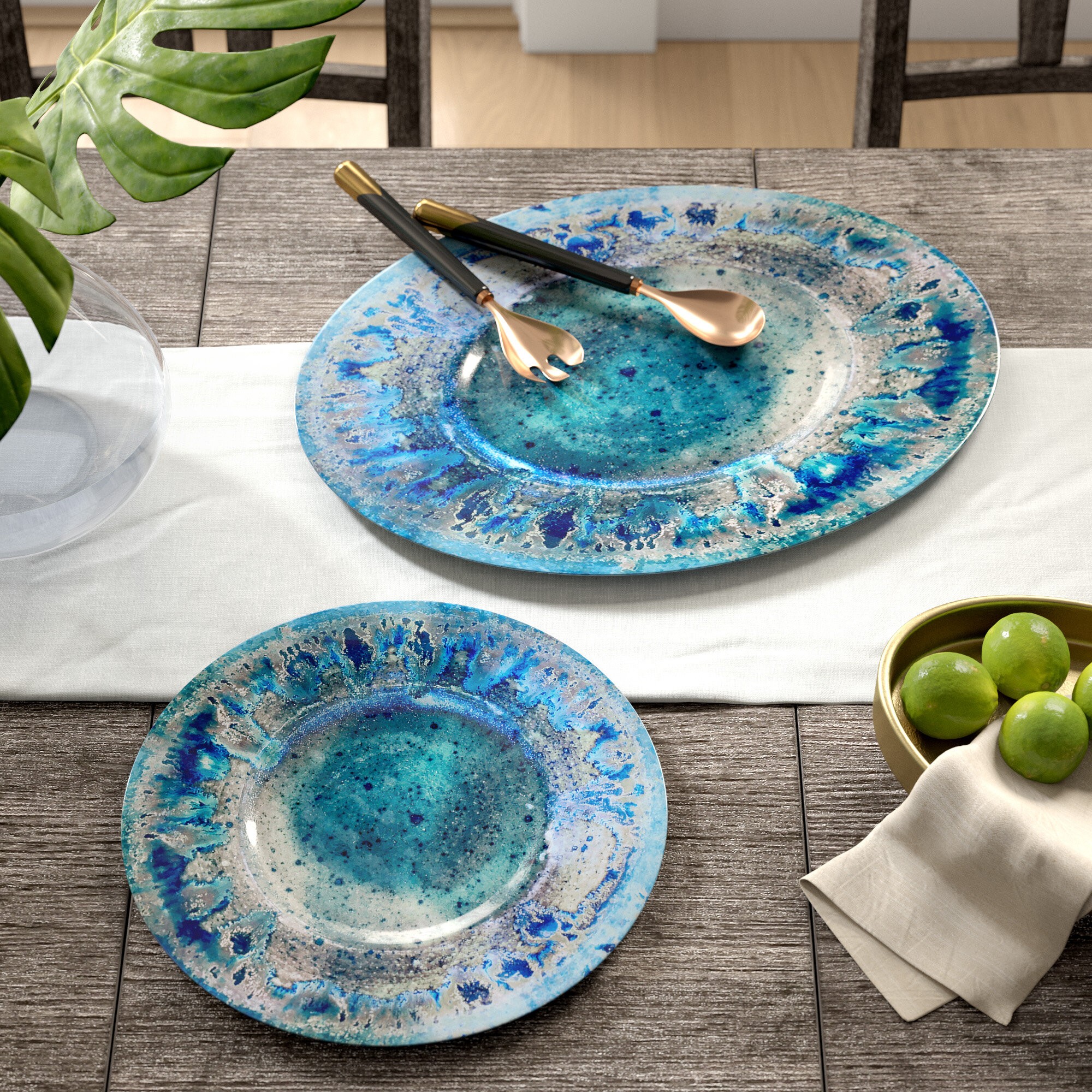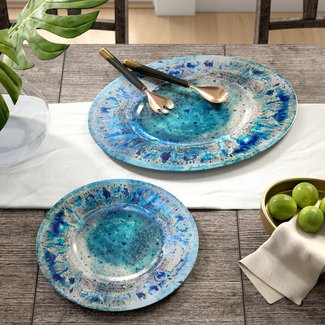 Breana 2 Piece Melamine Platter Set
This exquisite platter set allows you to have a beautiful tablescape while keeping it child-friendly thanks to the power of melamine, which is a safe food plastic. Serve your favorite food and gourmet snacks with these two platters to add to the aesthetics. Use the vibrant colored platters to proudly present your food to guests on any occasion.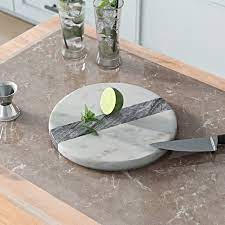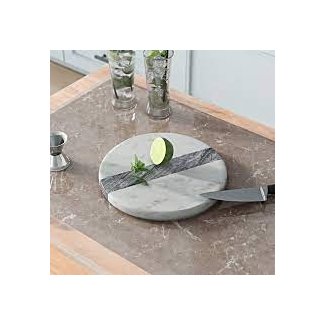 Girard Round Marble Platter
You'll never be more eager to serve your guests than you are with this stunning marble serving platter. The round platter is solid enough to double as a cutting board, while the modern and contemporary appearance makes it the ultimate serving platter for any occasion. Wow your guests when you serve them sides and snacks on this eye-catching platter.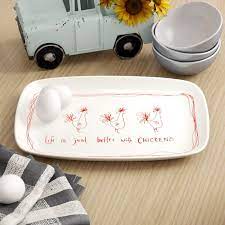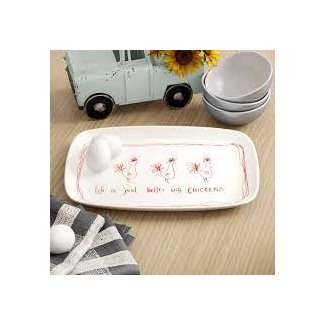 Farner "Life Is Just Better With Chickens" Platter
Your serving platter should work as hard as you do, and with this rectangular-shaped and rustic-inspired platter, you should expect no less. Featuring the words "life is just better with chickens," it adds a cozy and homely feel to your kitchen. Feel free to serve up your favorite drinks and snacks to your guests in this versatile platter. Keeping it clean is a pleasure, thanks to it being dishwasher safe.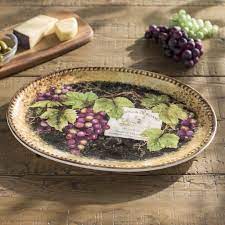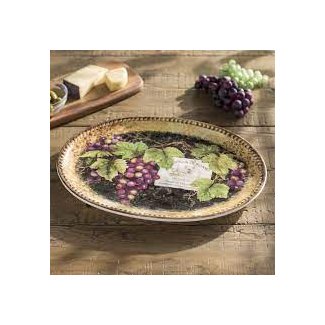 Aldergrove Platter
What better way to impress your guests than by serving sides and snacks in this Italian-inspired and classic country platter. The museum worthy platter features a grapevine motif with purple grapes and lush leaves. The wine-style label reads "Vigneto di Giordano 1976," and the antique-inspired border contains a beaded trim. This antique-looking platter makes a wonderful centerpiece amongst modern and understated plates and glasses.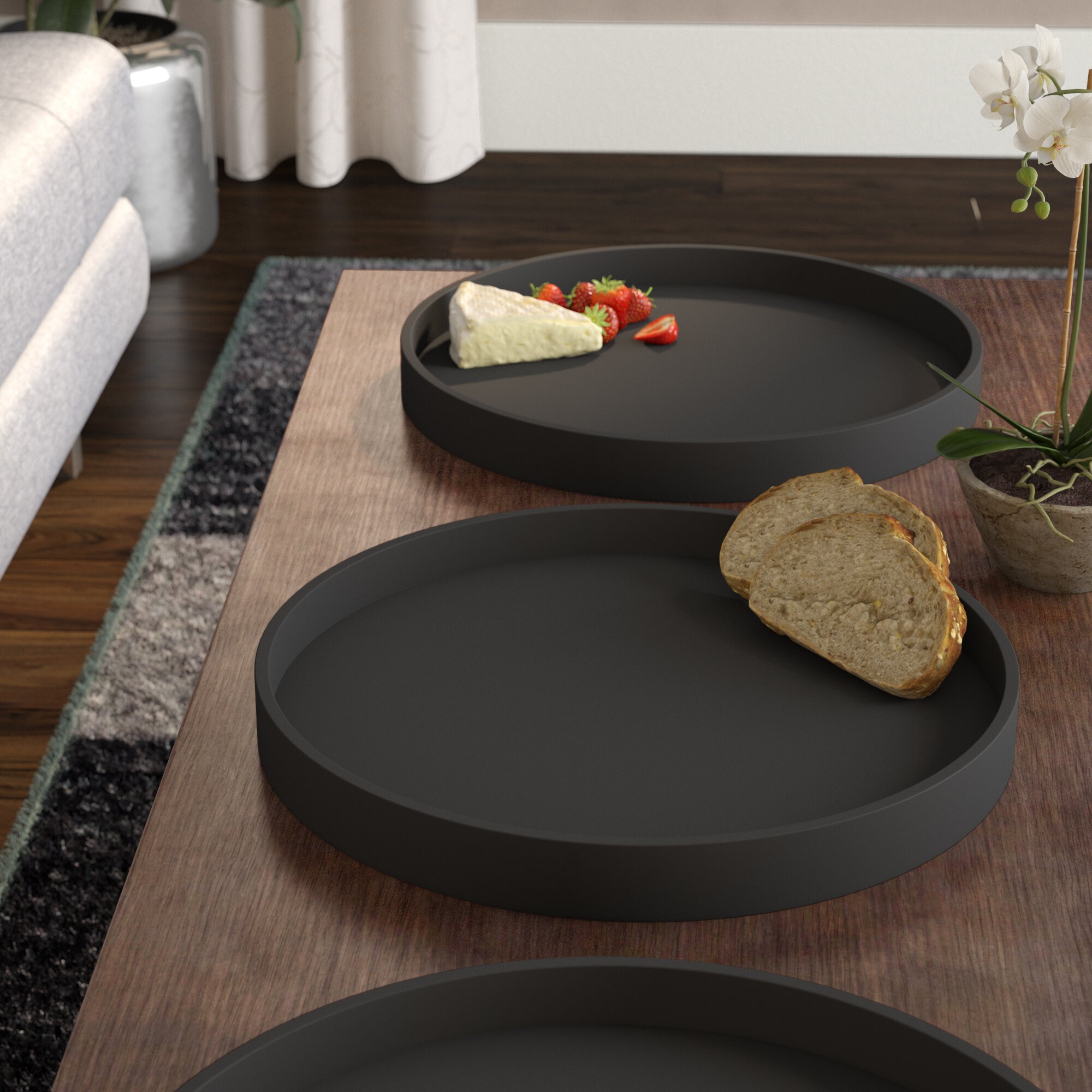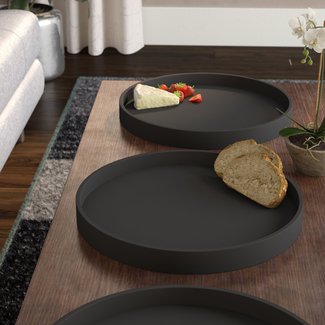 Binegar Serving Tray
Whether you need to serve cocktails with your entourage or simply enjoy some coffee and biscuits with a friend, this versatile platter will do the trick. Crafted from plastic and vinyl, the round serving tray is also chip, tarnish, and warp-resistant giving it longevity and making it suitable for a variety of purposes. The minimalist platter is not oven-safe, but cleaning up is as simple as washing with soap and water.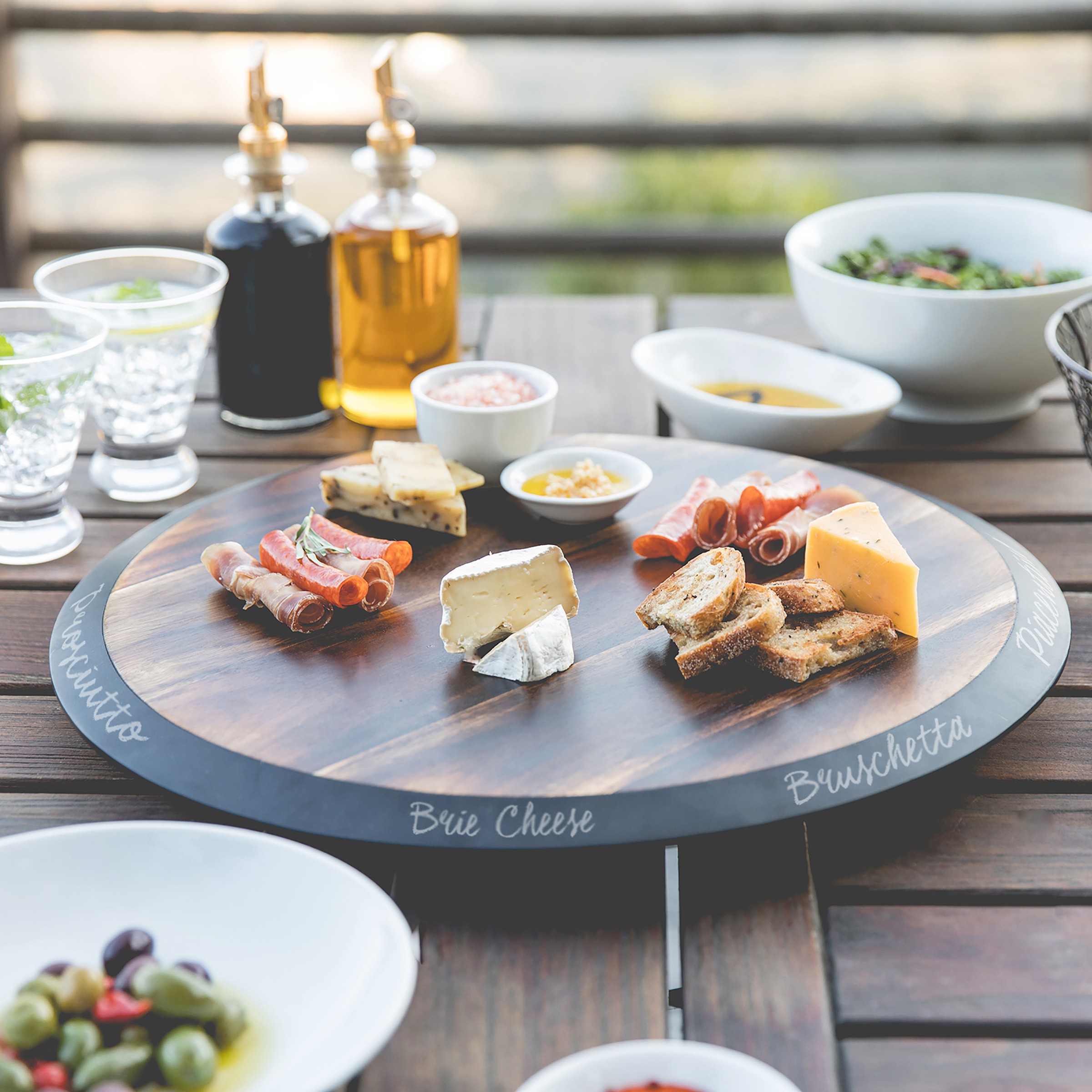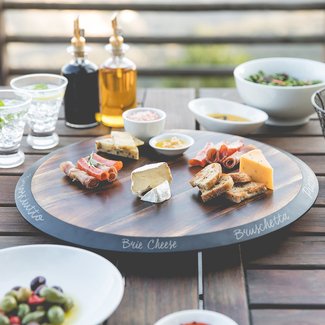 Mcgrady Serving Tray
This rotating serving tray makes the ideal centerpiece for a wine and cheese tasting occasion. The circular tray, made from fired acacia wood is approximately 1 inch tall and contains a chalk rim and soapstone pencil for labeling the sides you're putting on the tray. The platter is not dishwasher or oven safe; however, your guests will love the presentation on this contemporary serving tray.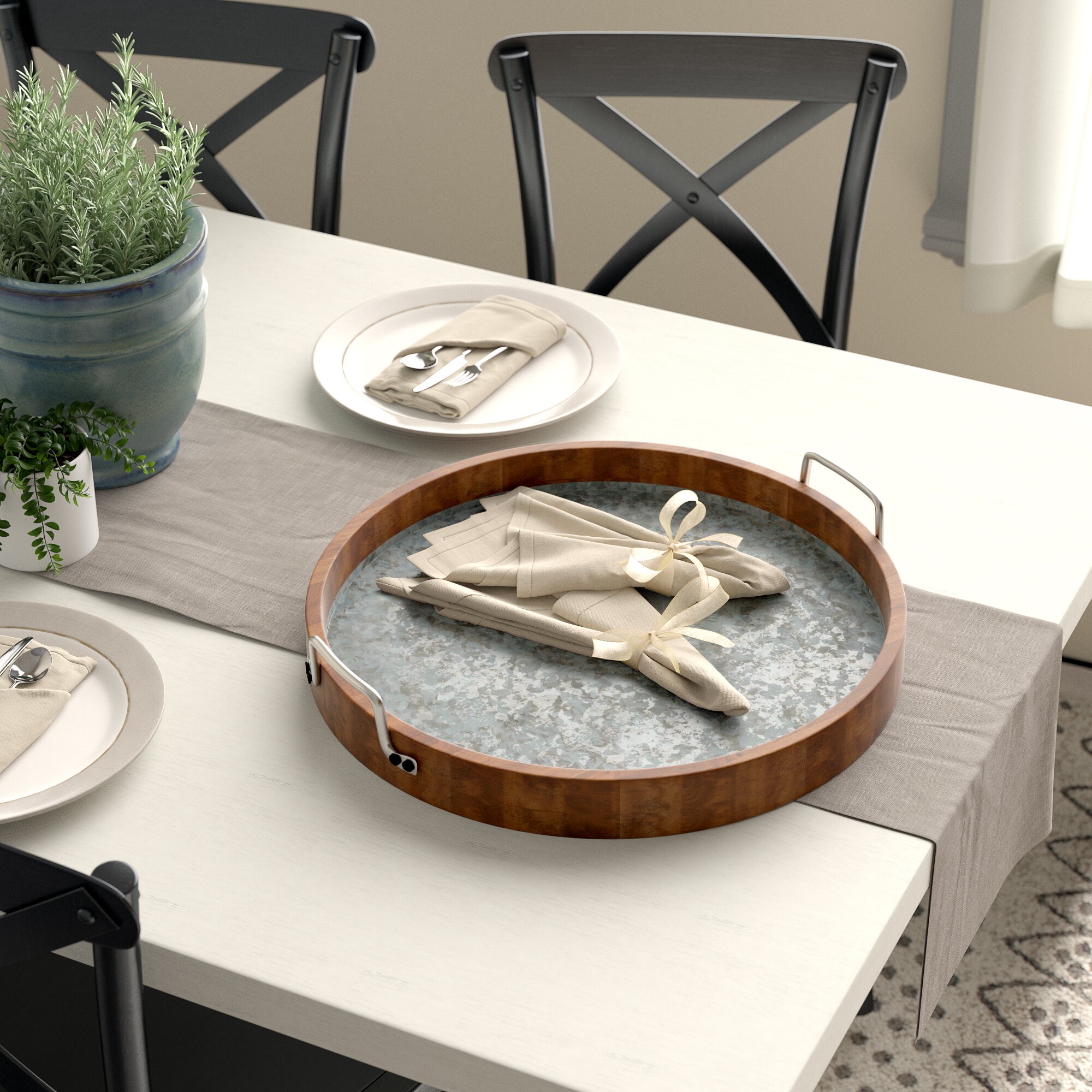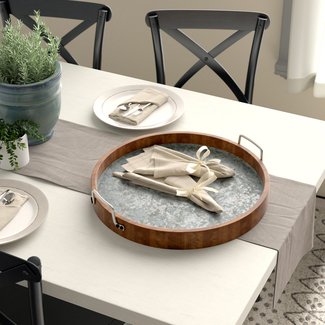 Mertz Mango Wood and Galvanized Iron Serving Tray
Made from mango wood and galvanized iron, this serving tray is unusual, to say the least. However, this platter is on-trend and brings a modern-farmhouse charm to your kitchen. The two handles are great for keeping drinks sturdy. Suitable for serving up your favorite appetizers and sides, it should be hand washed to clean and maintain. This tray is ideal for entertaining or gifting to a family member or friend.