Our Choice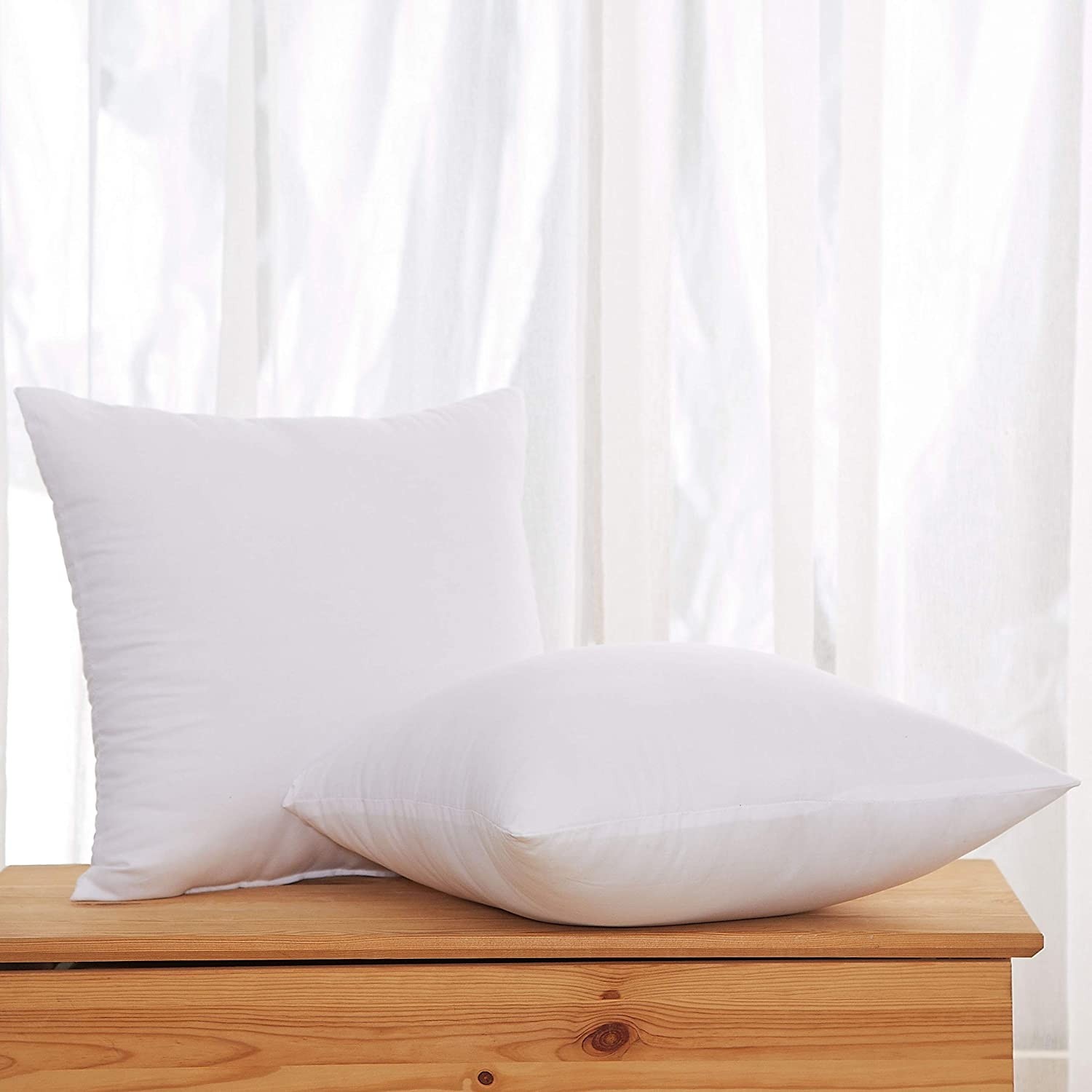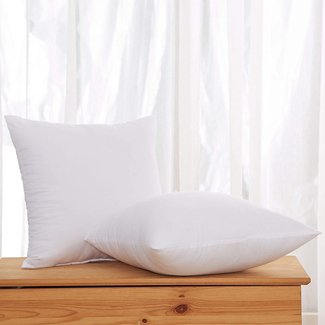 Roisin Soft Hypoallergenic Throw Pillow Insert (Set of 2)
Filled with premium polyester microfiber, these throw pillows make the ideal accessory for your beds and couches. Thanks to the 400 thread count quality polyester fabric cover, they are soft and considered quality at its finest. While they make wonderful decorative accents on your bed, they are also functional thanks to the thick and supportive construction. The pillows easily fit into pillowcases and sham covers and are hypoallergenic, making them safe for the entire family. To wash them simply, pop into the machine on a gentle cycle and tumble dry on low.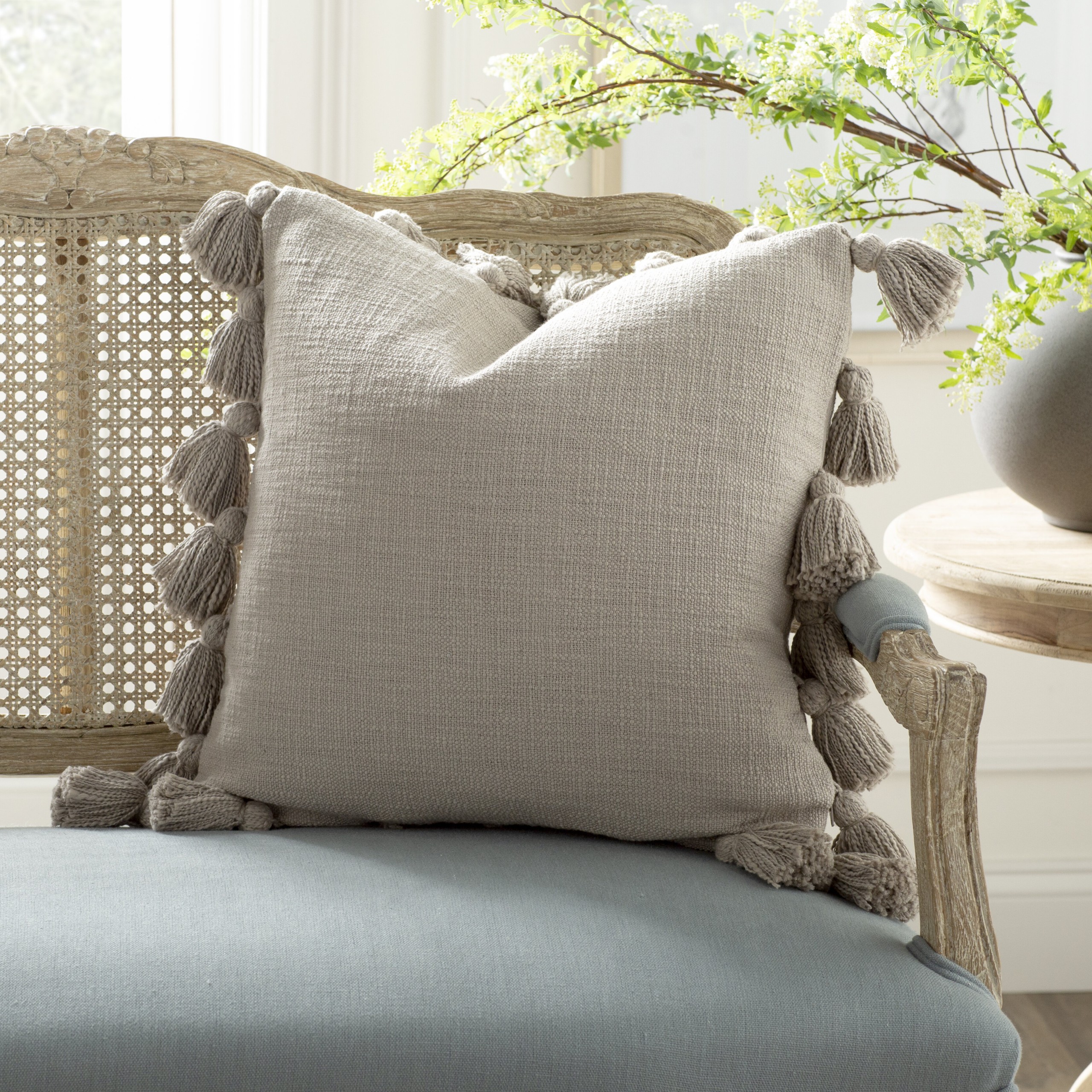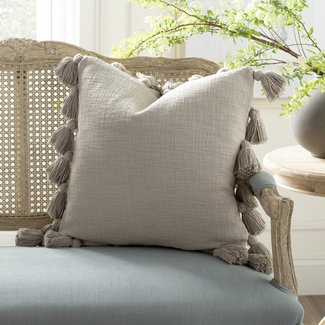 Interlude Luxurious Cotton Throw Pillow
This tasseled throw pillow brings elegance and charm to any bedscape or couch. The fashion-forward and slubby texture is made in India from 100% cotton, and the cover is set with thick tasseled fringes all around, adding some boho flair. The plump polyester insert fills out this 18-inch pillow with convenient zipper closure for changing covers or airing out the pillows. Spot cleaning the cover is recommended in the event of an accidental spill.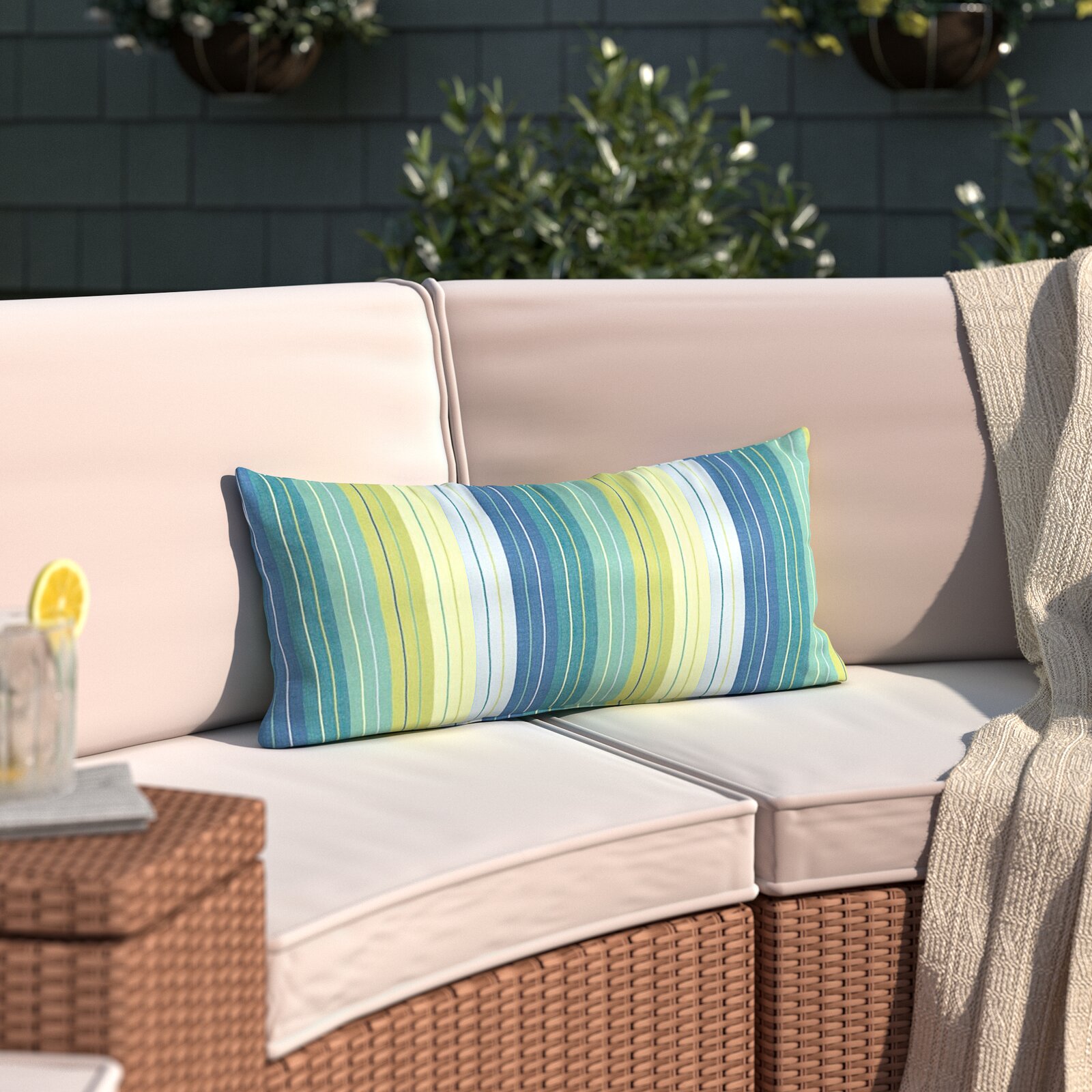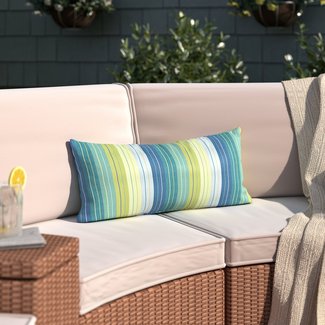 Kenner Sunbrella Indoor/Outdoor Striped 9" Lumbar Pillow
Looking for a striped lumbar pillow? Well, you're in luck. Made in the USA, this back support pillow contains a plush polyester fiber filling designed to cradle your lower back. The vibrant hues mix well with neutral color palettes and the fuss-free look work on your sofa, bed or outside near the pool. The removal insert means you can easily clean the cover and pillow with a simple spot treatment.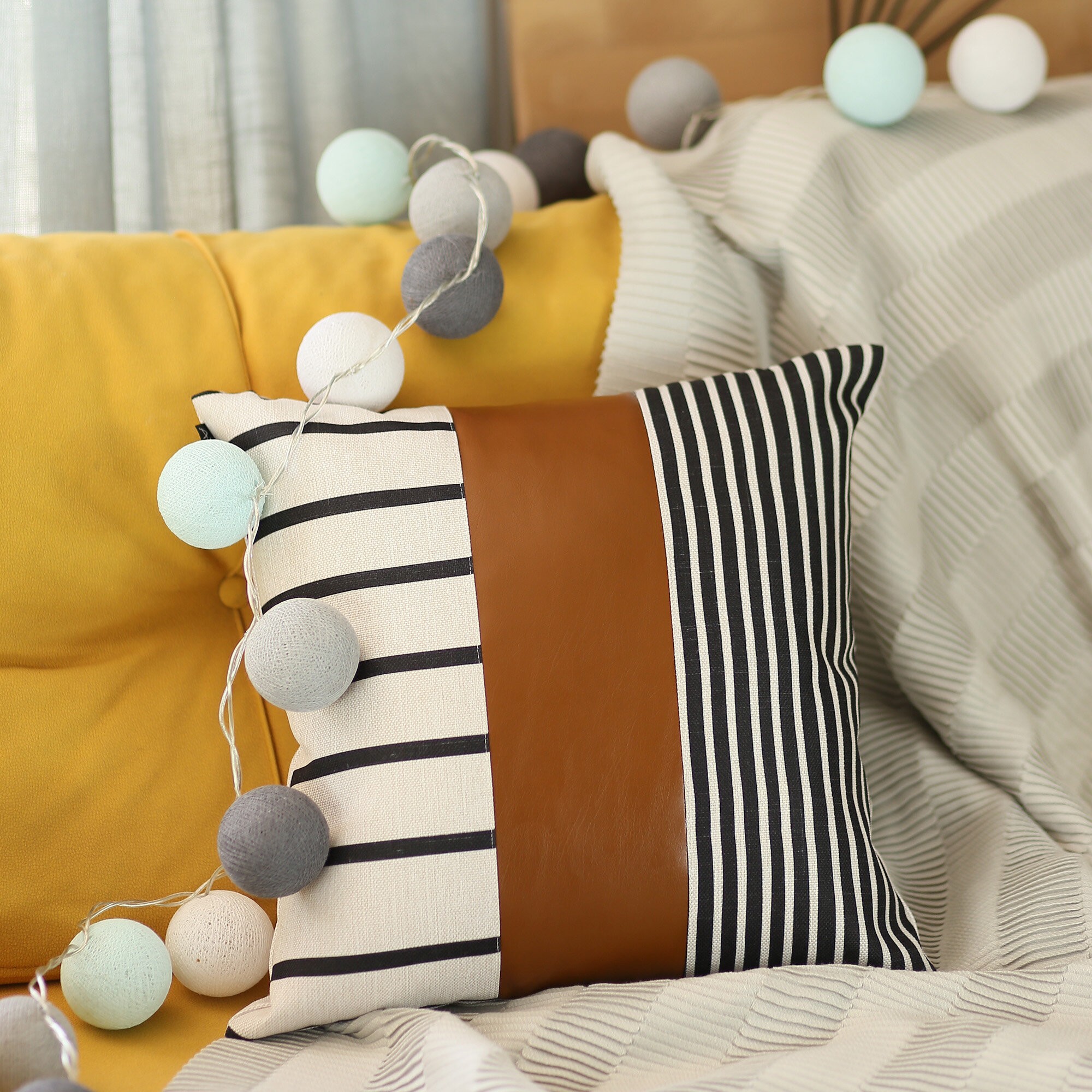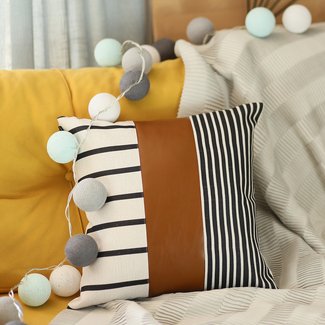 Dorian Decorative Geometric 17" Throw Pillow Cover
Give your bed, sofa or outdoor pool area an instant facelift with this distinct and colorful pillow cover. A hidden zipper closure provides a seamless look all the way around while the material itself is 100% vegan. Slip your favorite insert into this faux leather pillow cover and adorn your most-loved couch or chair for a chic and modern look.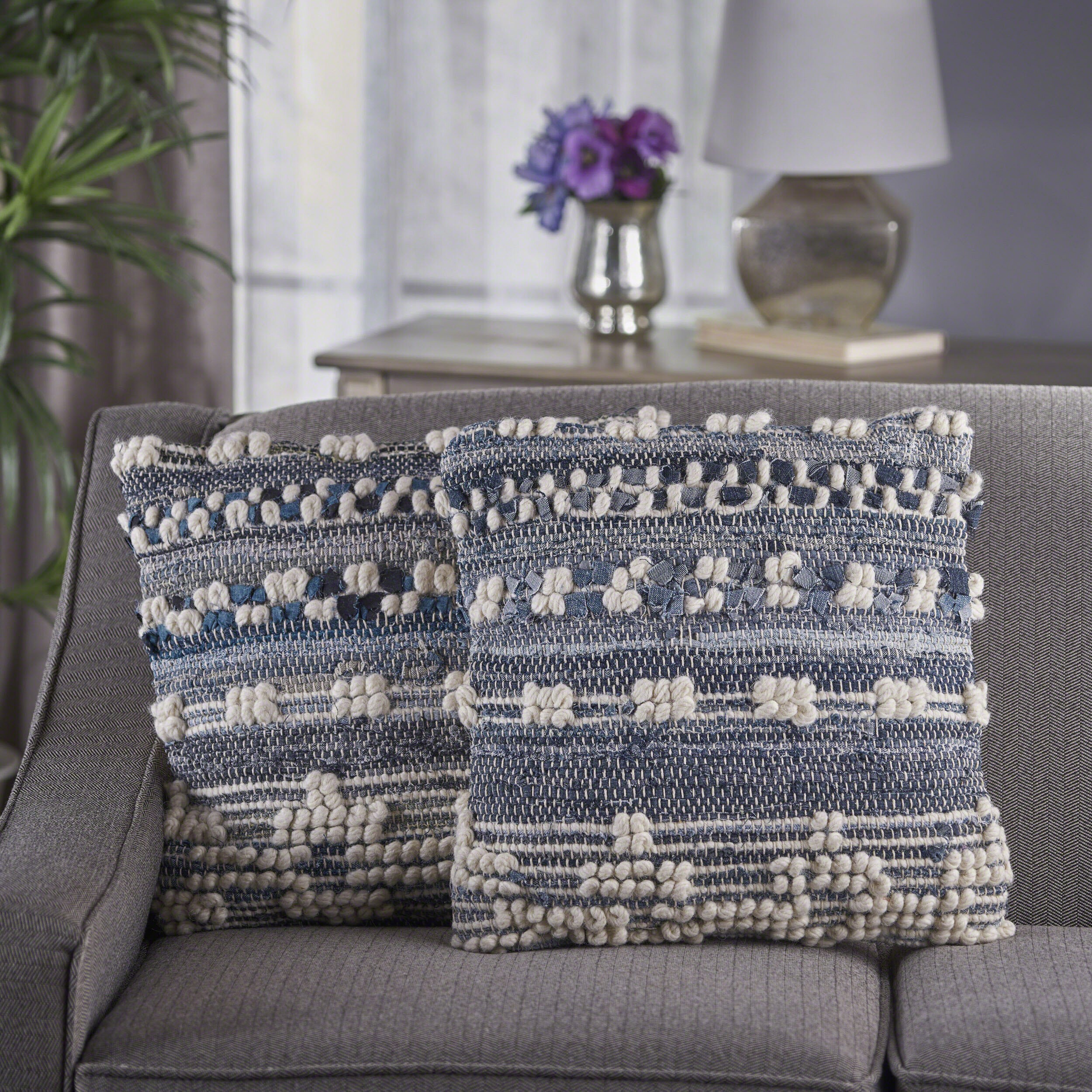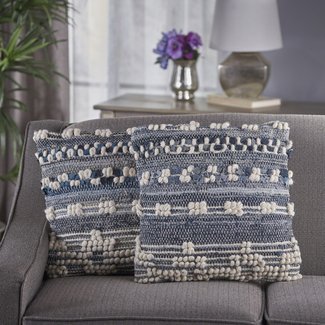 Chumley 17" Throw Pillow (Set of 2)
Upgrade the interior of your home with these cozy textures brought to you by this throw pillow. These accented pillows with carefree designs give your beds, sofas and armchairs a facelift. The striped tufted denim design gives a charming accent to any space you choose to adorn your pillows. Be it a hinged window or sofa; these graceful pillows will bring a touch of modern elegance to the space.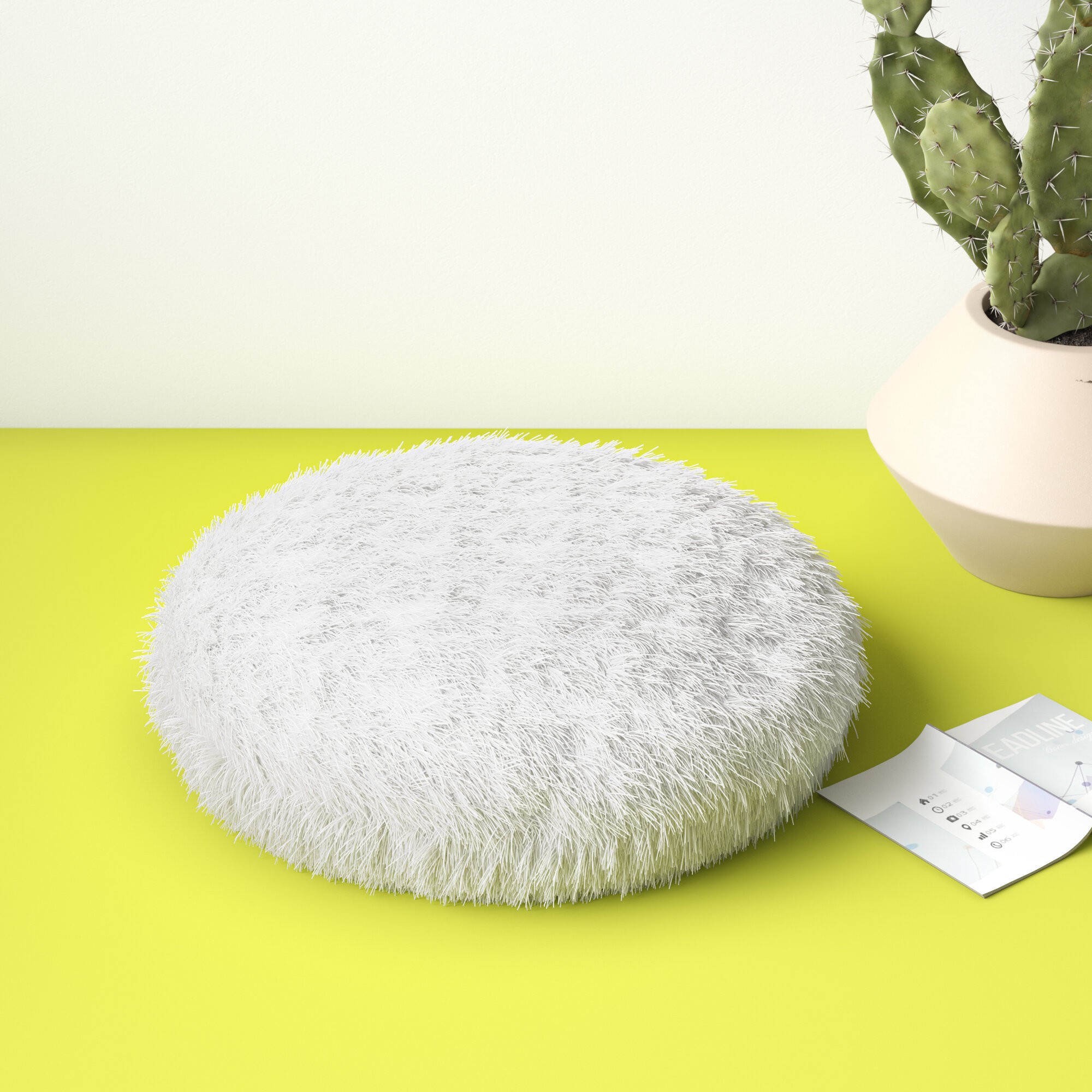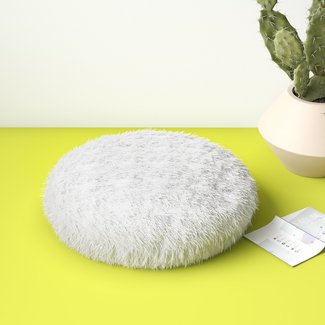 Elijah Pouf Floor Pillow
Does your bedroom or lounge need an interior decor upgrade? Well, then this plush floor pillow will do the trick. It doubles as additional seating space when you're having guests over and when simply thrown onto the sofa, creates an eye-catching focal point. The throw pillow is filled with polyester fiber adding just the right amount of comfort to any unused corner. The plush polyester cover is not only luxurious to look at but feels just as good too. In the event of accidental spills, spot cleaning is recommended.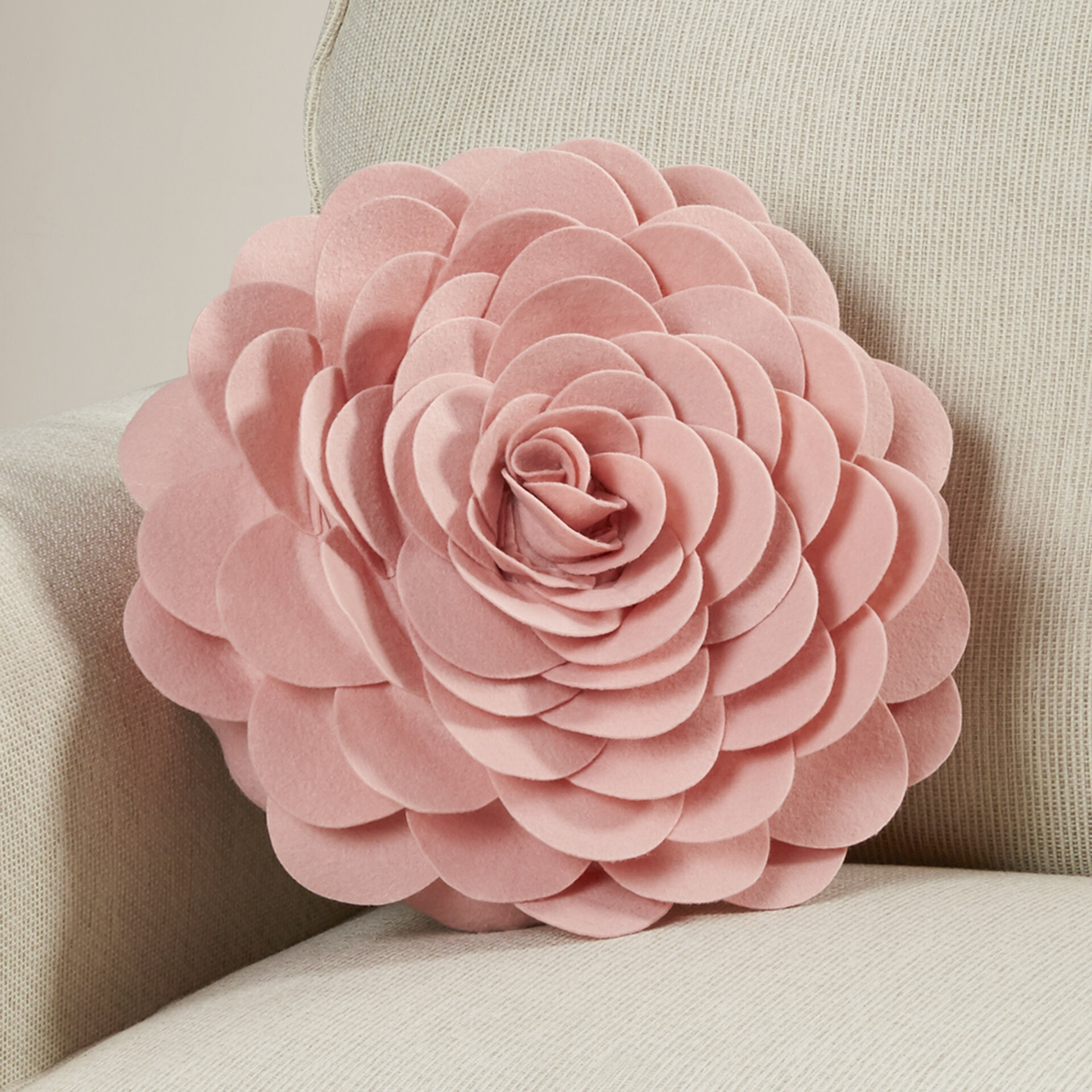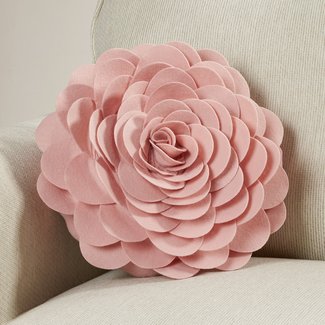 Montrose Floral Round Throw Pillow
Throw pillows are an affordable way of updating your interior design. And not only do they bring an eye-catching focal point into the room, but they are comfy and cozy as well. These throw pillows featuring a playful flower design on the front will bring floral fantasies to life. The country-inspired design has a traditional and cottage charm to it. The 100% polyester blend makes it reliable and it' complemented with a polyester insert as well. Simply throw them across your sofas for a colorful and playful look in your living room.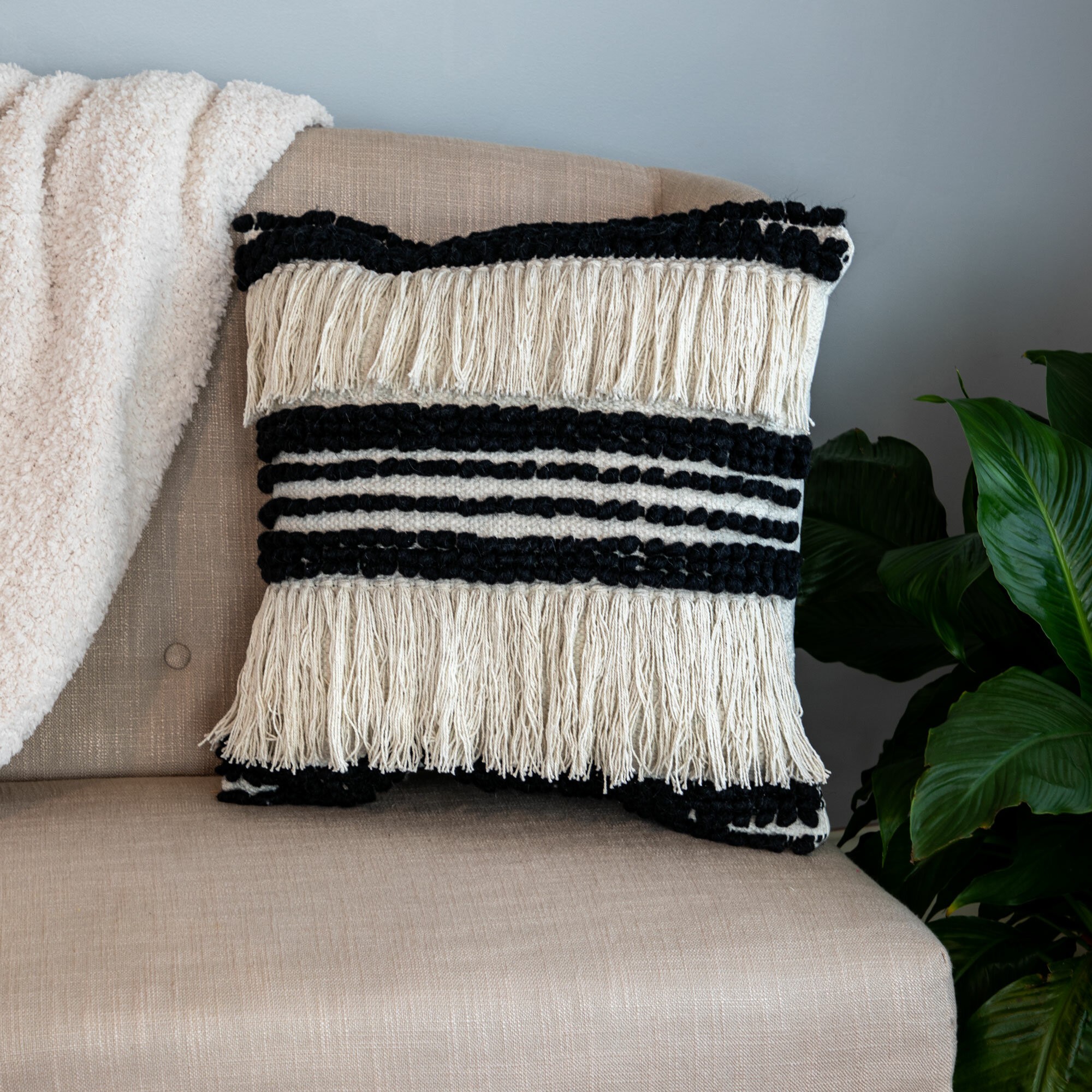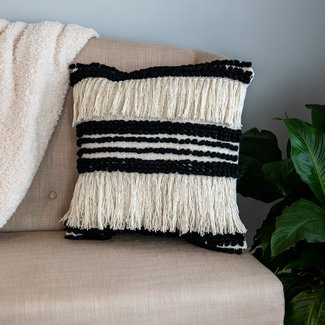 Knobel 17" Throw Pillow
This throw pillow cover comes complete with insert. The fringe and knot accents make this throw pillow visually appealing and allows it to instantly pick up a dull couch or boring bed. Thanks to the blend of different materials, this throw pillow is versatile enough to blend in with various decor styles. Generously filled with 15 ounces of poly fiber filling, it is as comfortable as it is good-looking.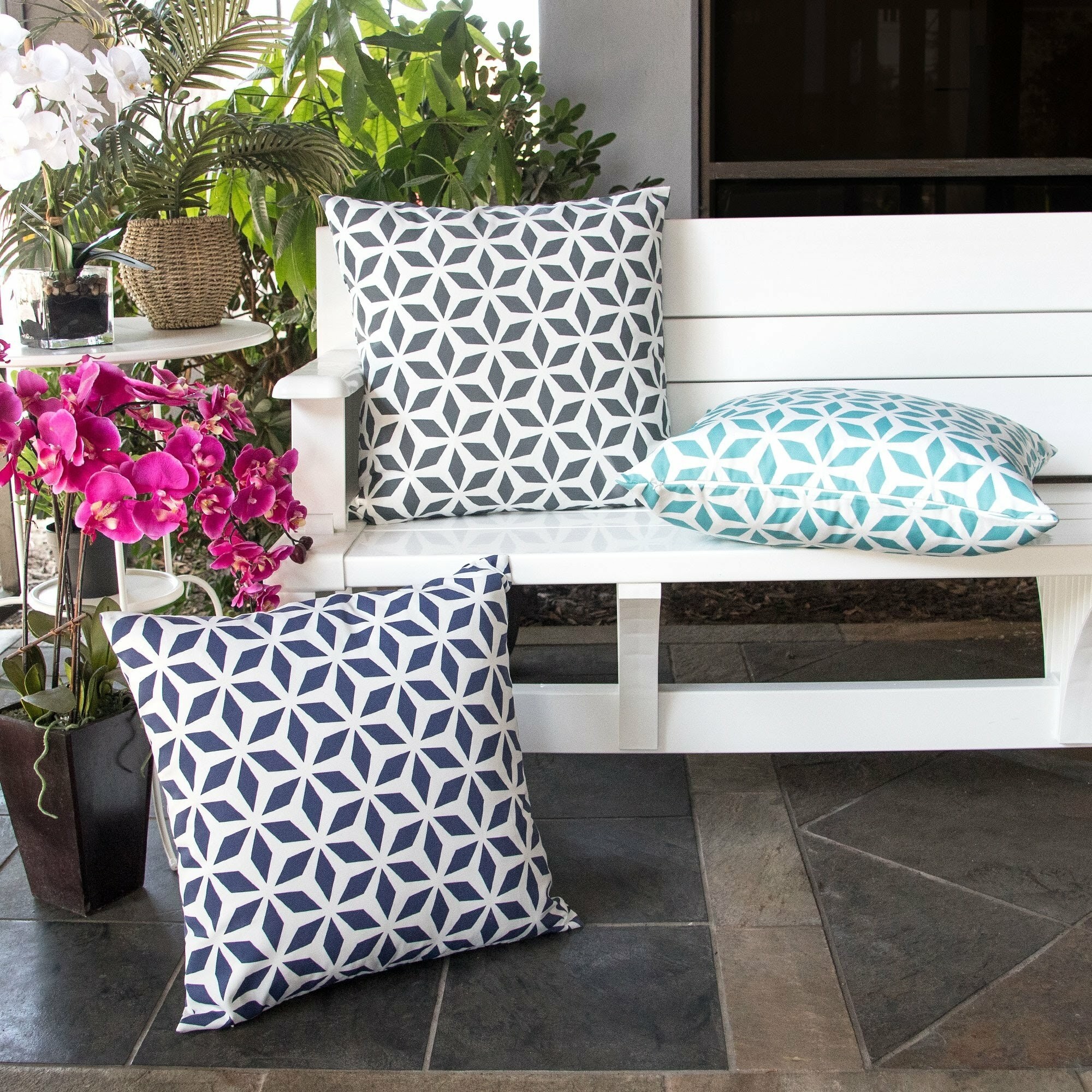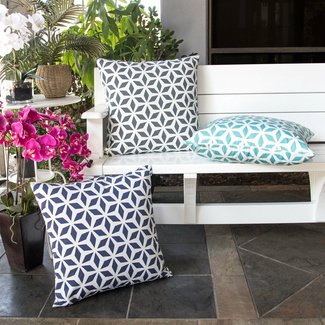 Cambridgeshire Diamond Burst Outdoor Geometric Throw Pillow
Bring something fun and exciting to your entryway bench, patio set or sofas. This throw pillow makes a great addition to any outdoor seating space. With a removable polyester cover that is 100% waterproof and UV-resistant, there's nothing more suitable for your outdoor living area than these throw pillows. It features a geometric diamond best design, giving it a busy aesthetic and making it suitable for outdoor living areas. Spot cleaning is recommended in the event of spills, and it may be used indoors to spice up a plain and understated part of the home.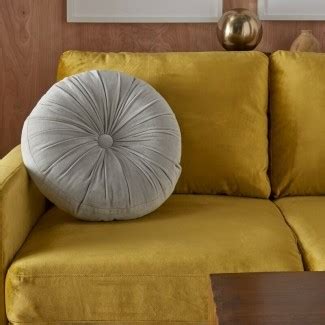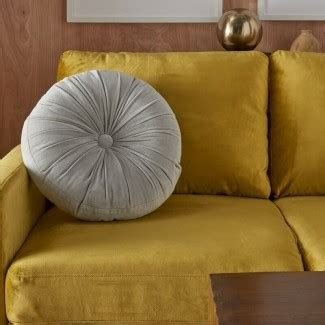 Gaelle Cotton Round Throw Pillow
Would you like to bring tropical flair into your home? Then these exotic pillows will do the trick. The clever and cheery design with natural jute fabric brings fun and personality to any indoor or outdoor space. The round cushion is textured yet subtle and sophisticated featuring a pleated design and a pressed button in the center. These throw pillows are the perfect pick me up for a dull and couch or an understated bed.