Our Choice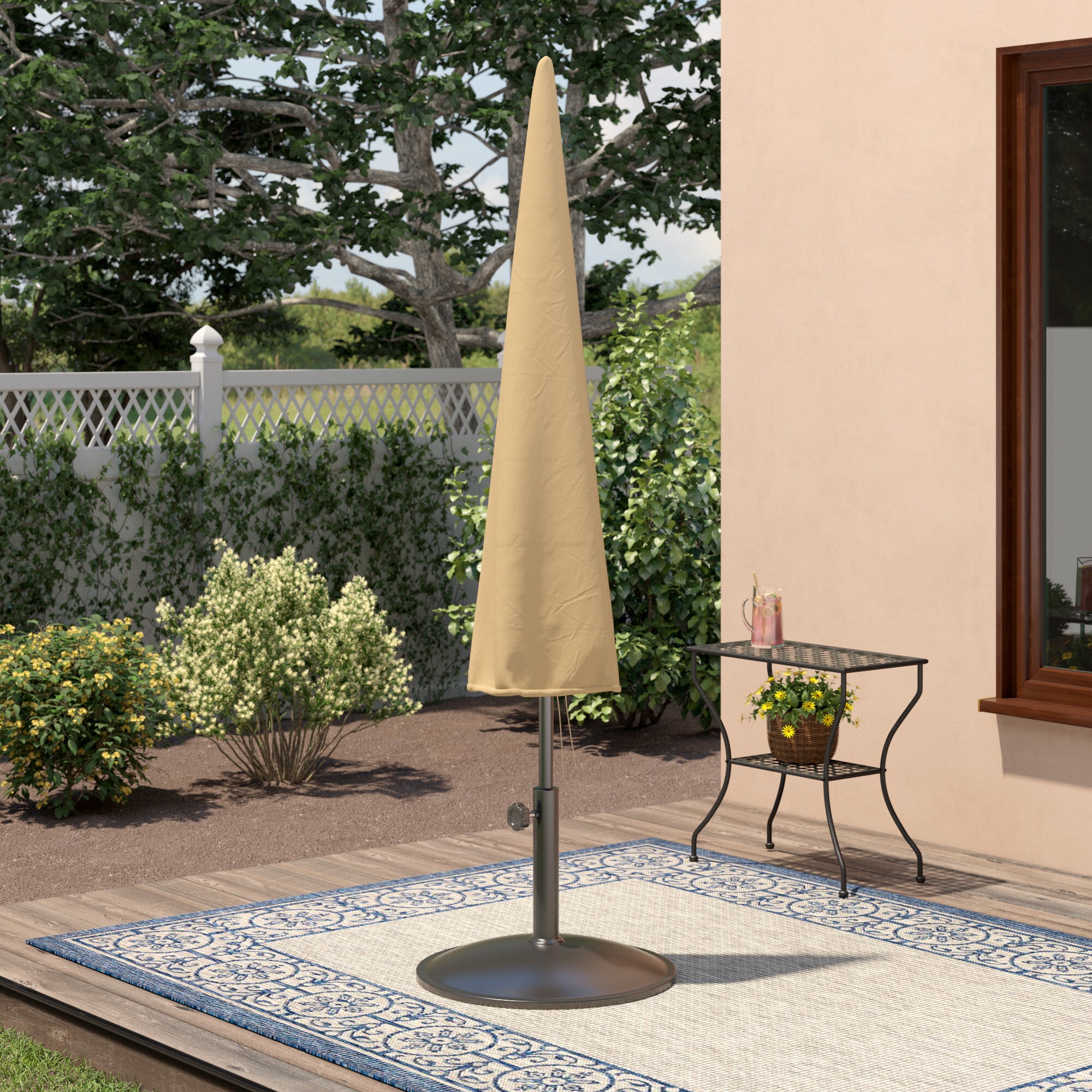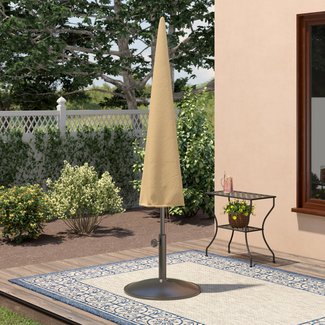 Wayfair Basics Patio Umbrella Cover
Protect your patio umbrella with this durable umbrella cover. Woven polyester primary material is water-resistant to repel rain and snow, and UV protected to prevent sun's rays from fading your umbrella. Elastic cord at the bottom hem ensures a firm fit, so it doesn't blow away during high winds. It's vented to allow for breathability. This 75"H * 23.5"W * 23.5"H umbrella cover should be used with 11' diameter or 8' square patio umbrellas.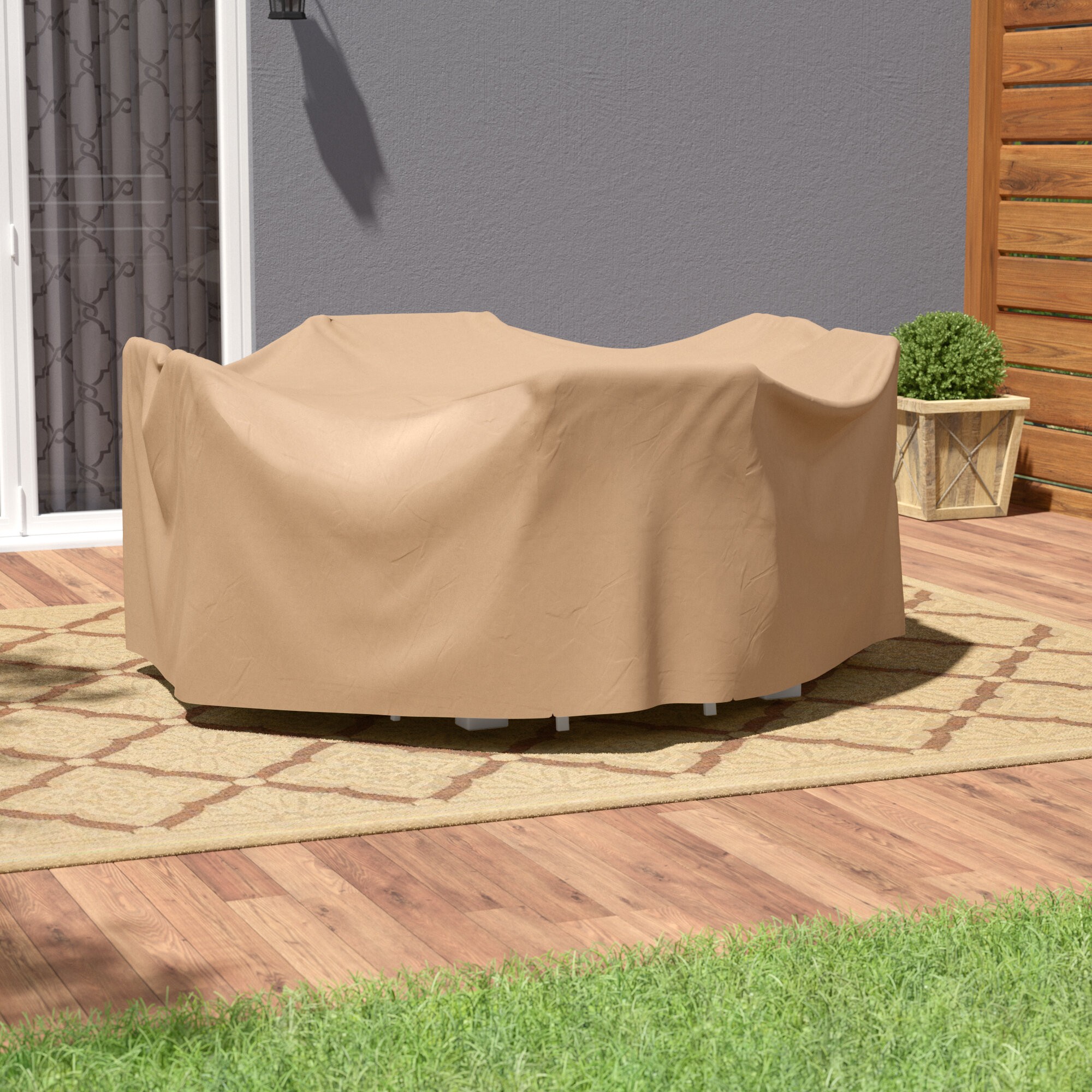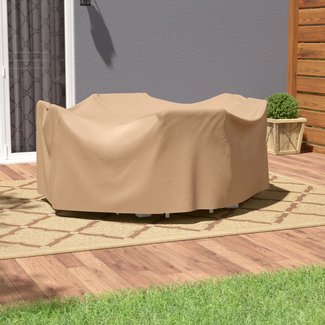 Wayfair Basics Patio Dining Set Cover
Extend the life of your outdoor furniture with this round patio dining set cover. Comes in three different sizes ranging from 76"D and 108" D to accommodate various sized sets. All measure 29" H. Bottom seam is double-stitched to prevent ripping over time, whereas ultrasonically welded seams are impermeable to keep dust, water, and snow from leaking through. Elevate center of the cover using a duck dome to inhibit pooling.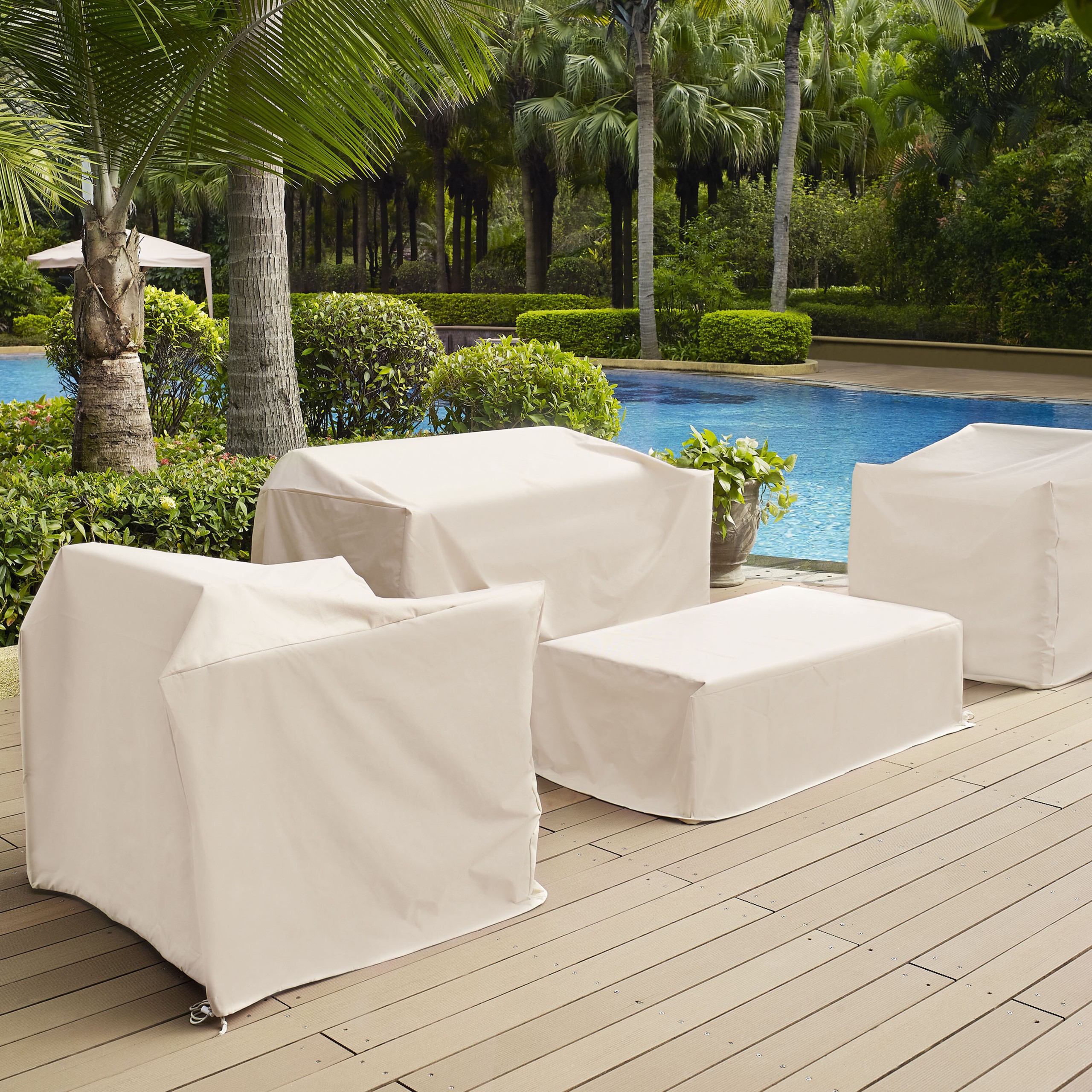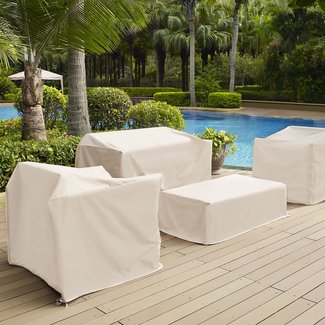 4 Piece Conversation Set Cover
Made from heavy-gauge vinyl primary material in a tan color, this set features one loveseat cover, one coffee cover, and two chair covers to house your furniture ensemble. Scratch-resistant lining safeguards furniture finish from abrasion, with the reinforced vinyl offering sufficient protection against sun, rain, snow, dust, dirt, and sap. It is puncture-resistant to hinder tearing apart caused by the intrusion of flying debris or other sharp materials. Safely store in a storage bin when not in use.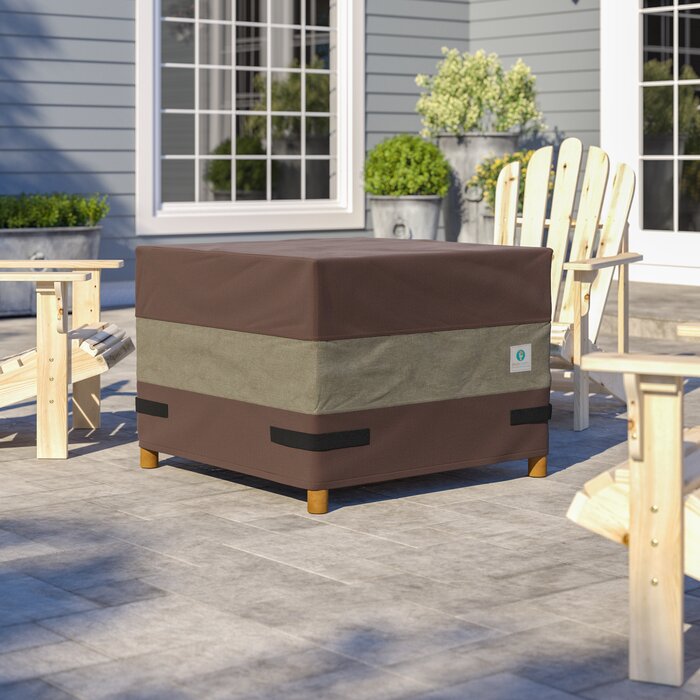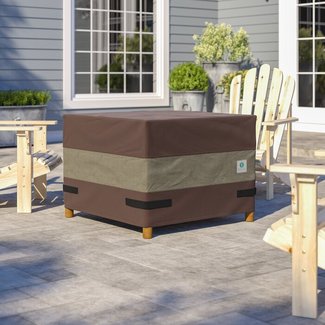 Nicholls Fire Pit Cover
Shield your burner from damage instigated by harsh elements with this high-quality fire pit cover. High strength polyester top panel prevents water, UV rays, and dust from passing through, with the multi-layer side panels breathable to allow for air circulation while still keeping the rain out. 2" wide hook and loop straps plus Velcro closure at the bottom ensures a snug fit. Ideal for high moisture areas due to its superior waterproof abilities.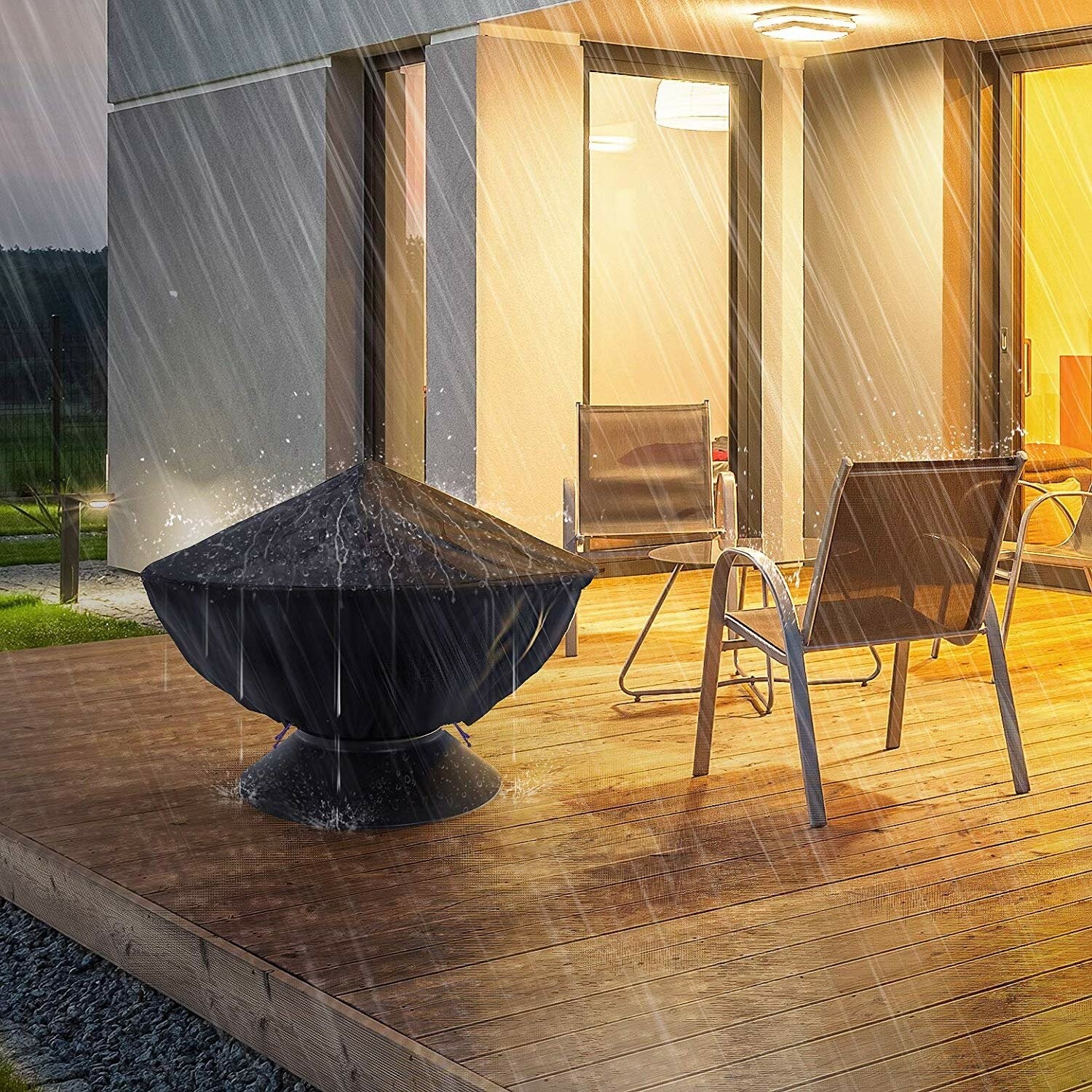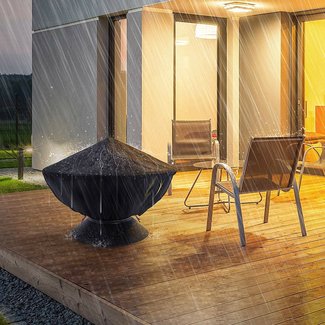 Round Breathable Fire Pit Cover
Maintain the gorgeous appearance of your fire pit using this round cover. Comes in multiple sizes to cater to various sized pits. Built-in vent flap eliminates condensation, which can cause rusting. Carry bag offers a place to conveniently store this black cover when unused. UV resistance protects the pit from fading and eroding. Can be used to cover other outdoor pieces like fire bowls, fire tables, etc. as long as dimensions fit.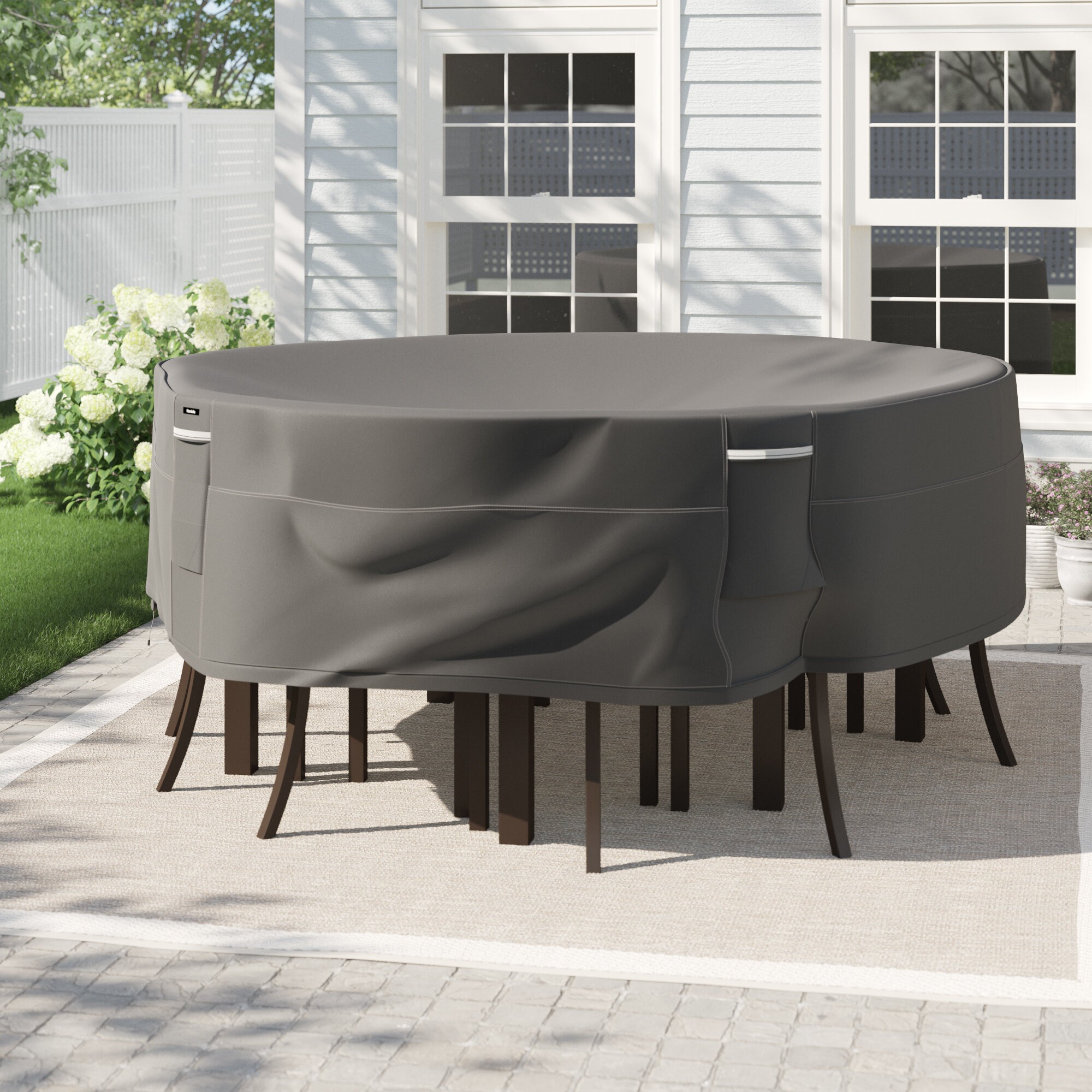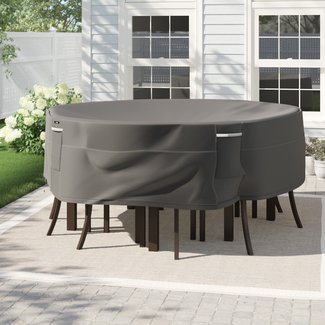 Kendala Round Water Resistant Patio Table Cover
Keep your furniture looking great all year round thanks to this round patio table & chair cover. Woven polyester fabric is UV and weather-resistant, while laminated backing is waterproof to prevent water from seeping through and penetrating your furniture. Padded front and back handle eases removal and slipping on. Adjustable elastic hem helps cover tightly fit around furniture legs. Separately purchase a support pole to elevate this furniture cover.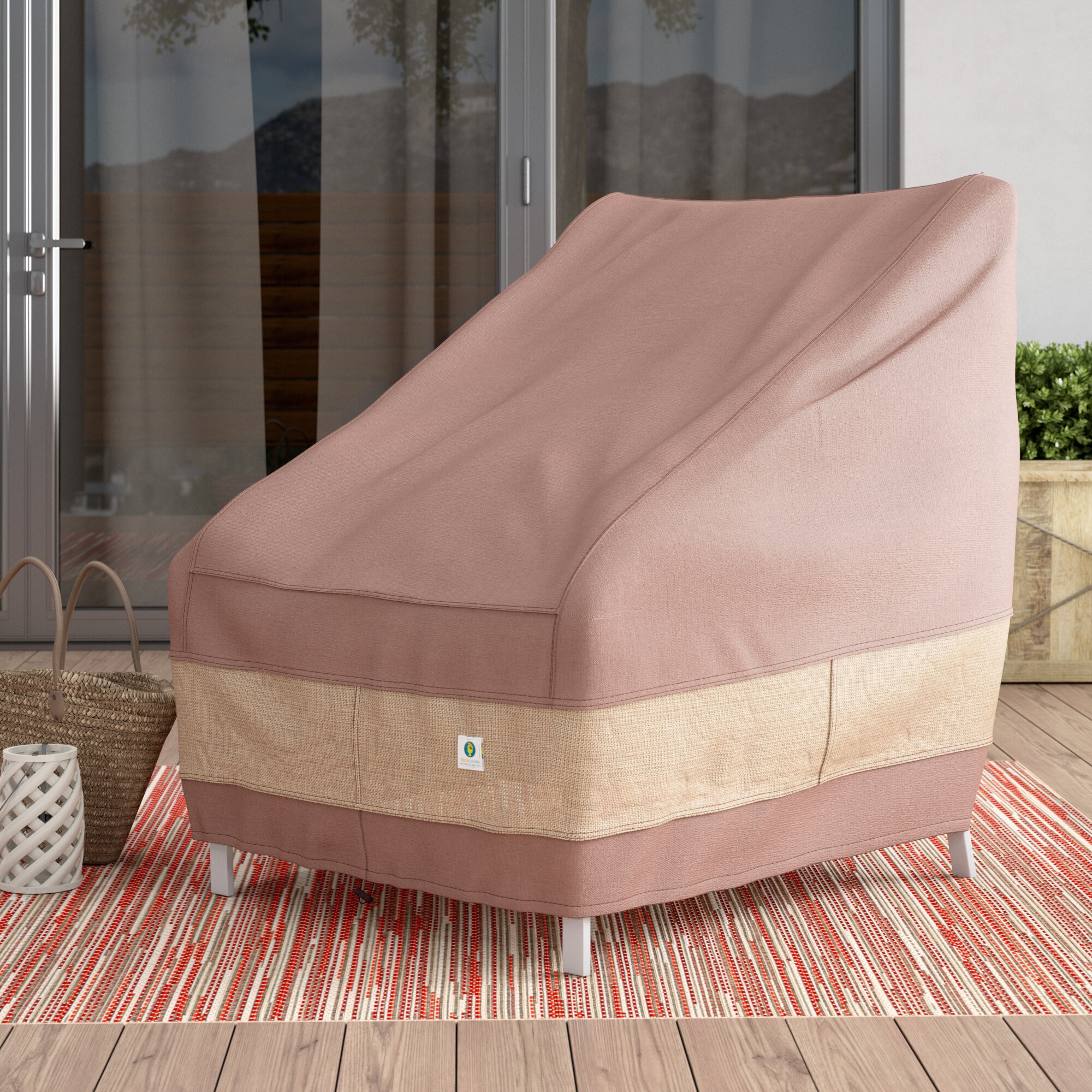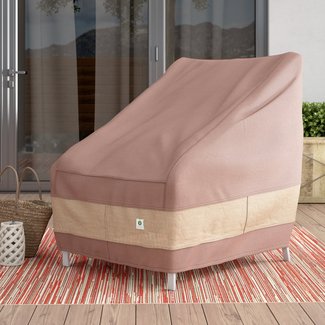 Nicholls Water Resistant Patio Chair Cover
Eliminate the hustle of removing and returning your patio chair during unfavorable weather with this mocha cappuccino cover. Waterproof breathable side panels keep water and snow out while allowing for air circulation, thus, preventing mold and mildew growth. Durable, high-performance polyester cover is guaranteed to see you through decades of everyday use. Measures 36" H and comes in four different width sizes. Frequently clean with lukewarm water, then line dry to prolong its life.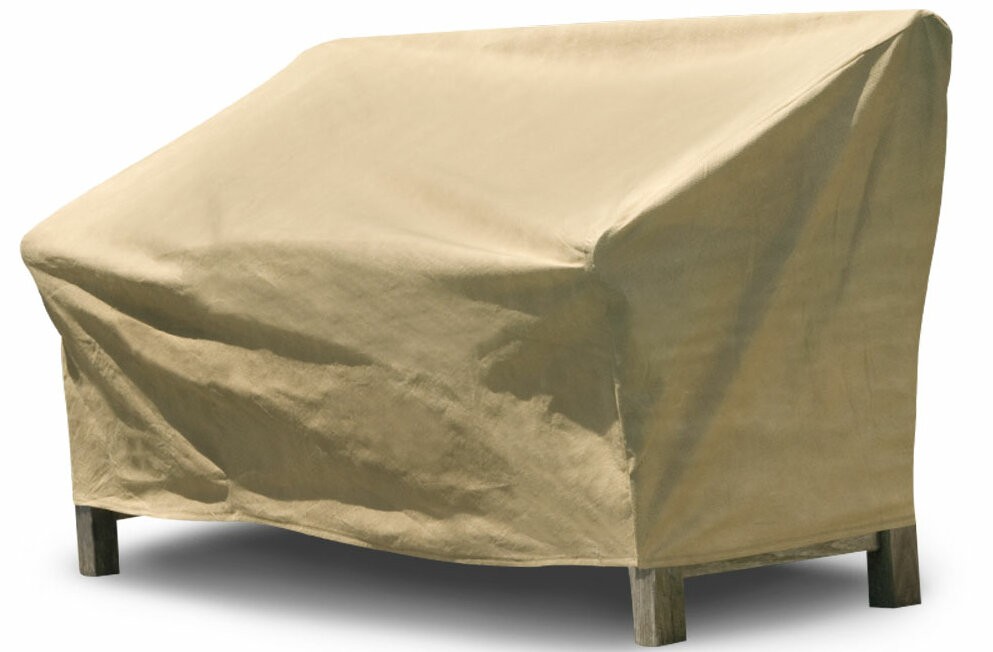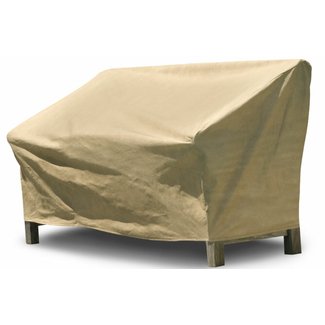 Aaden Outdoor Loveseat Cover
Shield your furniture from deterioration with this lightweight patio sofa cover. Elastic tie fastener and four sew-in straps ensure proper fit to reduce slipping off or easily blowing away in strong winds. Spun-bonded polypropylene outer layer acts as the first line of defense against harsh environmental elements, whereas a microporous waterproof inner layer reinforces strength. Its neutral tone will complement any preexisting décor.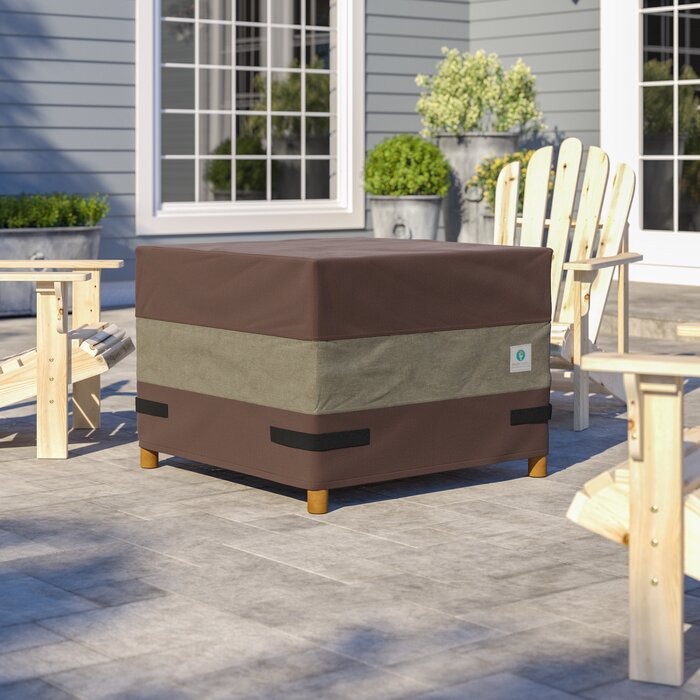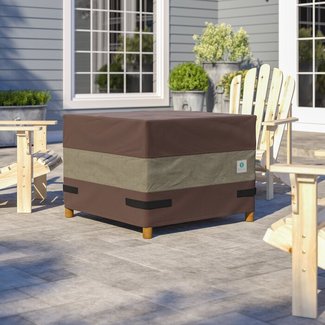 Fire Pit Cover
Crafted from vinyl exterior material with a black finish, this cover is bound to keep your fire pit free of debris and sun & rain degradation. Heavy-duty fabric with PVC backing is water-repellent to withstand high levels of rain and snow. Air vents prevent rusting and metal weakening brought about by excess humidity. Drawstring clinches the cover into place, whereas the toggle secures it around the pit. This cover can't be used in a circular table.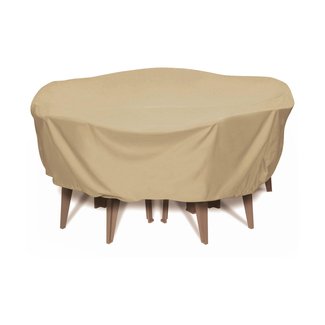 Patio Table Cover
Keep your summer setup dry during the rainy season with this 21" H patio table cover. Reinforced heavy-gauge vinyl is thick enough not to be blown away by raging winds. Its lining is waterproof and scratch-resistant to shield your beautiful furniture finish from grazes, hence, maintaining its original elegance. Sew-in drawstring ascertains the cover stays put throughout. Wipe with a clean cloth to ward off molding and sustain its immaculate appearance.