The papasan chair has been on the American design scene for decades, and it has been used in places like Japan and the Philippines for centuries.
These rounded chairs were traditionally made of rattan or wicker. With a broad base and a bowl-like seat, some papasans cradle a nest of cushions for added comfort. These chairs were perfect for the tropics' hot weather as some of the more traditional versions didn't have a lot of pillows and were open to the breezes.
Nowadays, you can find papasan chairs in almost every conceivable configuration. There are ones that closely resemble the classic for boho-chic appeal and you can also find more modern renditions made from modern materials inspired by the original design elements.
If you're looking to purchase the incredibly cozy and retro-chic papasan chair, here are a few papasans ranging from the traditional to the ultra-modern.
Orndoff 42" Papasan Chair
This chair sports the classic construction of a papasan chair with a broad wooden base and bowl topped with a large round cotton cushion. You can adjust the chair to suit the situation, moving it to a sitting position for conversation, or altering it so that it is perfect for curling up with a book.
The frame is made from rattan and wicker, and the large cushion is removable for spot-cleaning. The cushions are very comfortable as they are made of cotton twill and stuffed with dense polyester fill. Tufting adds appealing details to the oversized pillow, and it comes in a variety of colors.
With a weight capacity of 250 lbs., this is a sturdy addition to your bedroom or living room. This chair is unsuitable for outdoor use as the frame has not been treated to resist the elements.
Travers Papasan Chairs
Coming in a set of two, these papasan chairs are sleek and modern-looking. Great for indoor and outdoor use, the cords that create the bowl of the seat are mildew- and water-resistant.
The frame is a tripod base with protective floor glides at the end of each of the three legs. A circular frame supports the wicker cords attached to the rim of the frame, and they extend toward the center, providing you with the perfect place to kick back and relax.
The seat height for this papasan chair is 17.3," and its weight capacity is 300 lbs. with a delicate design that belies its strength and durability. Style with throw cushions and bold textiles for a stylish accent to your living area.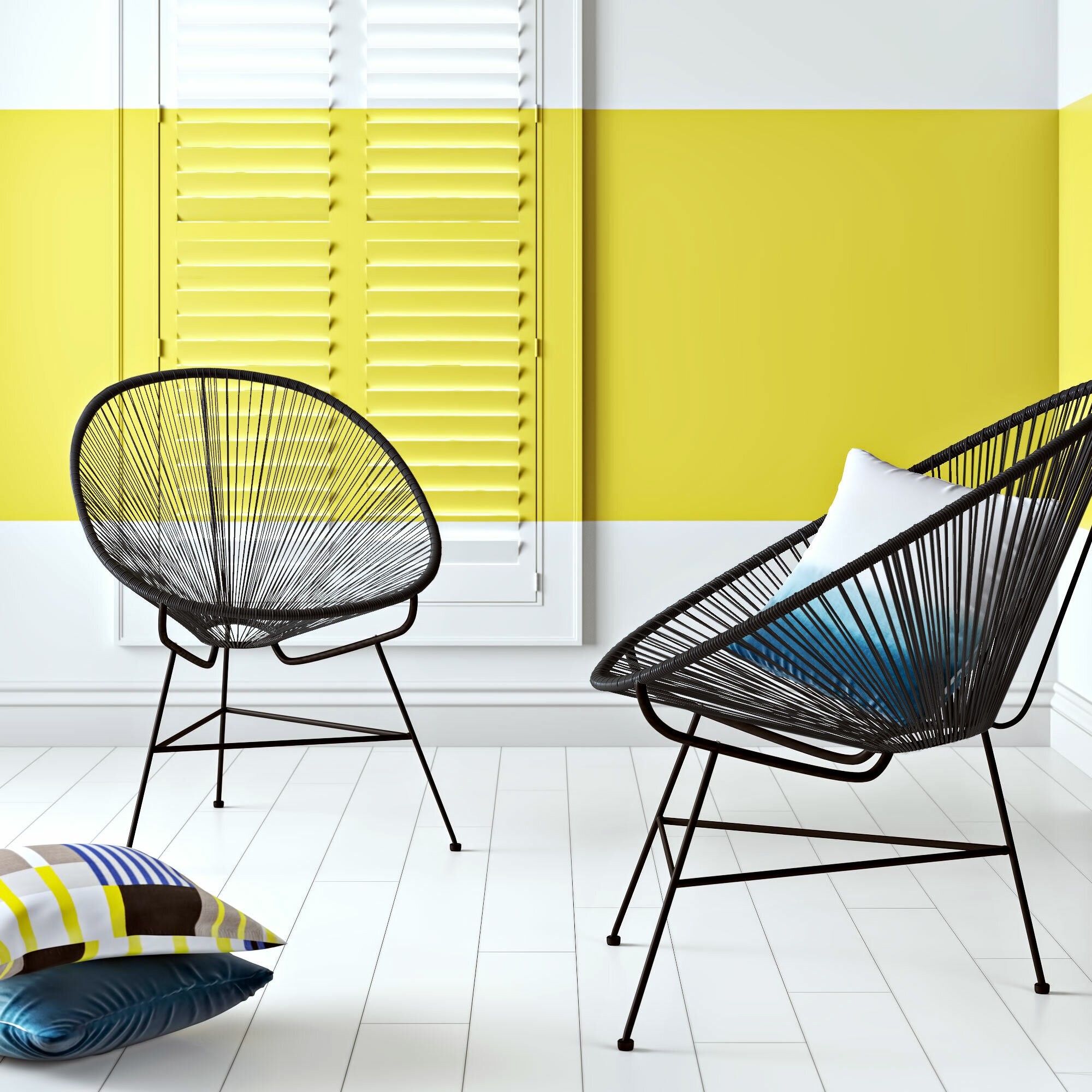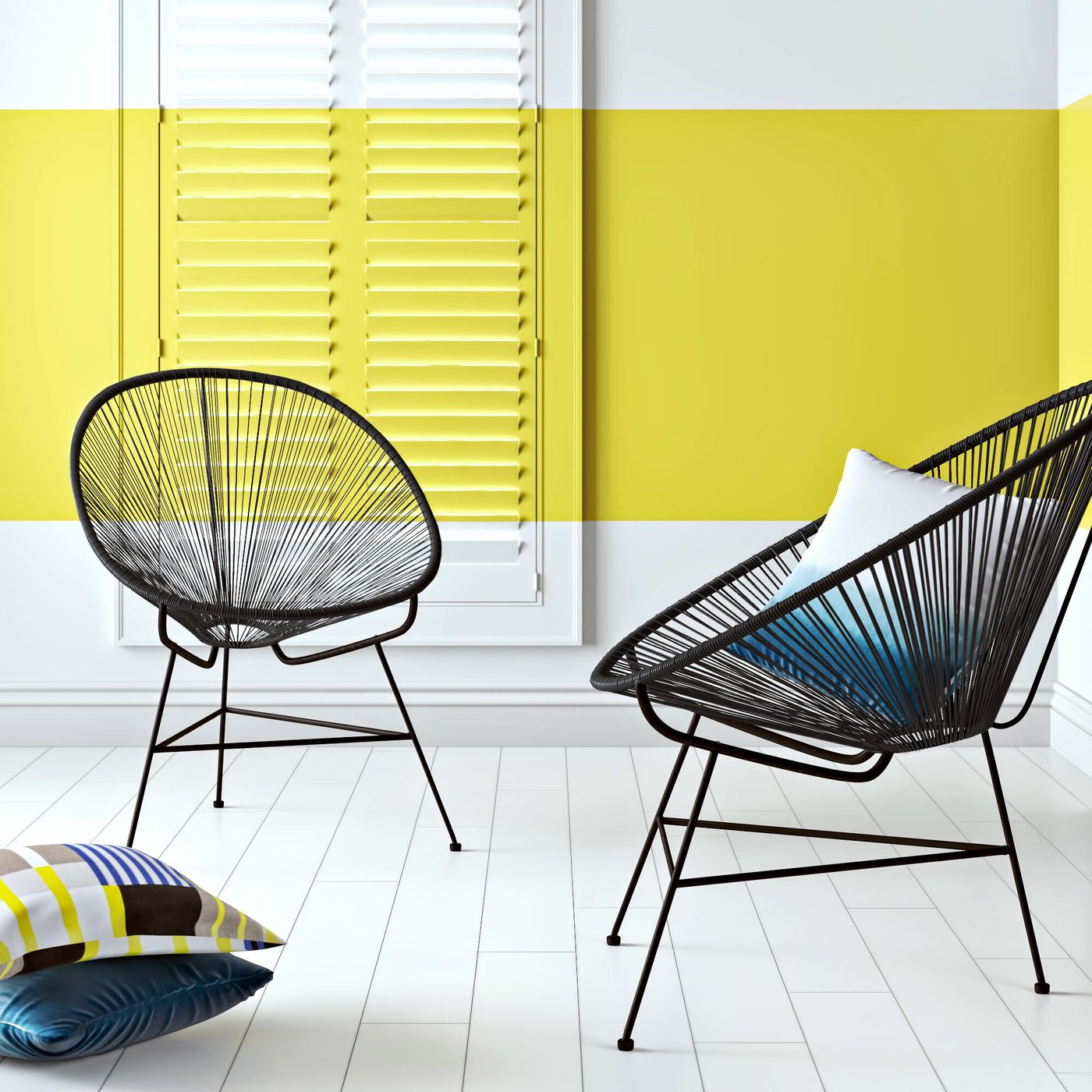 Sheena Papasan Chair
With a traditional silhouette, this papasan chair is made of wicker rattan and has a neutral color palette to blend in with any style or color scheme. The frame of the chair is made up of curved, looped pieces of rattan for an open, breezy feel.
With some bright throw pillows, this would be a perfect addition to round out a sun porch; this chair is best used as indoor furniture. It has a weight capacity of 250 lbs. and it comes with a polyester covered foam seat cushion to make it more comfortable.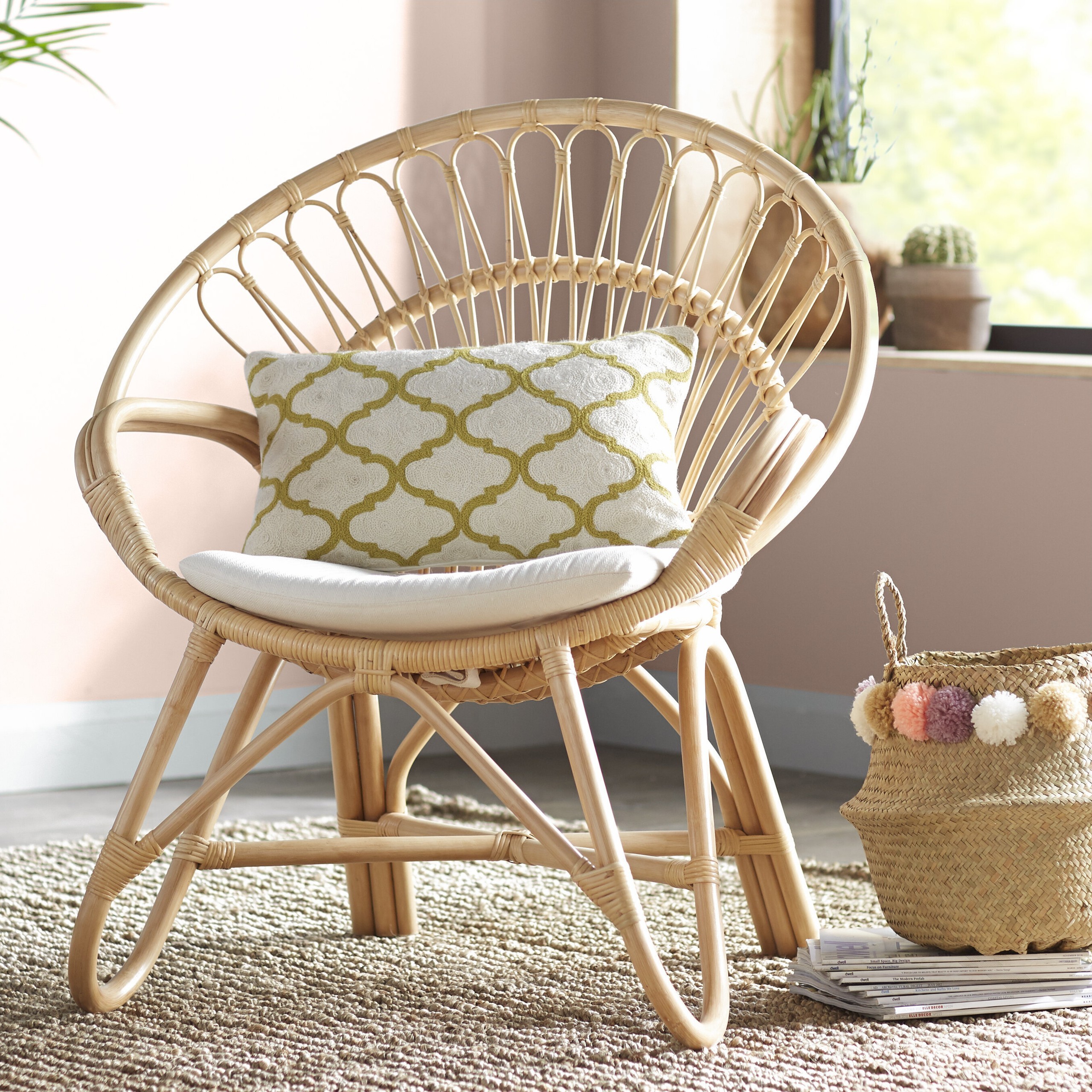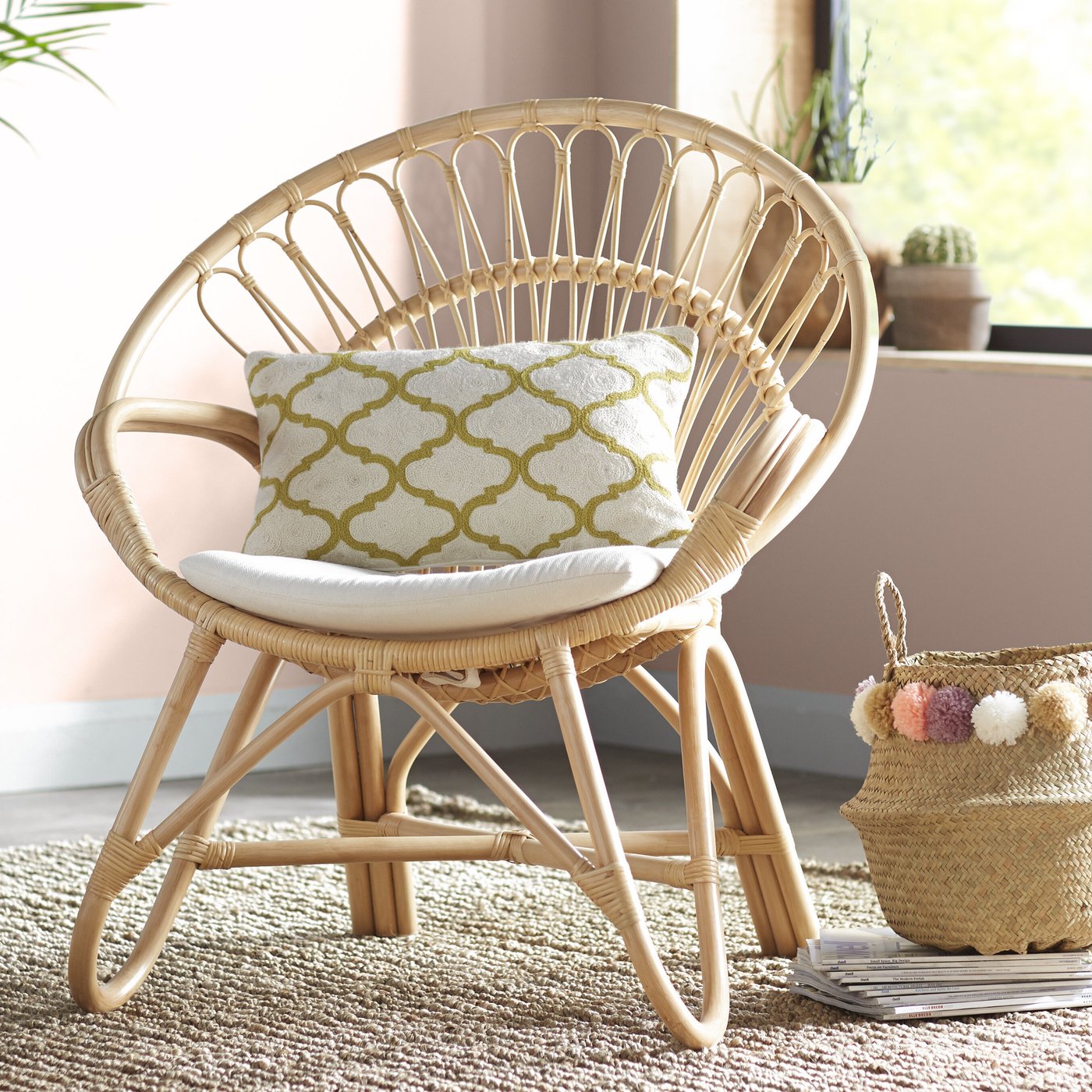 Swivel Papasan Chair
With classic construction, this chair has all the elements you love about papasan chairs -- the bowl-like seat and comfortable, oversized cushions - but it adds one more element to make it even more convenient and useful - it swivels.
The base of this chair is incredibly sturdy as it's made of a steel frame wrapped in darker toned wicker. The bowl of this papasan chair can swivel 360 degrees, making this chair perfect for sitting arrangements and entertainment rooms.
The cushion has channel pocket stitching to create a sublime nest to curl up into. It ties onto the sturdy frame so that it won't slide around as you move. This papasan chair is not recommended for outside use, and the cushion can be removed for cleaning.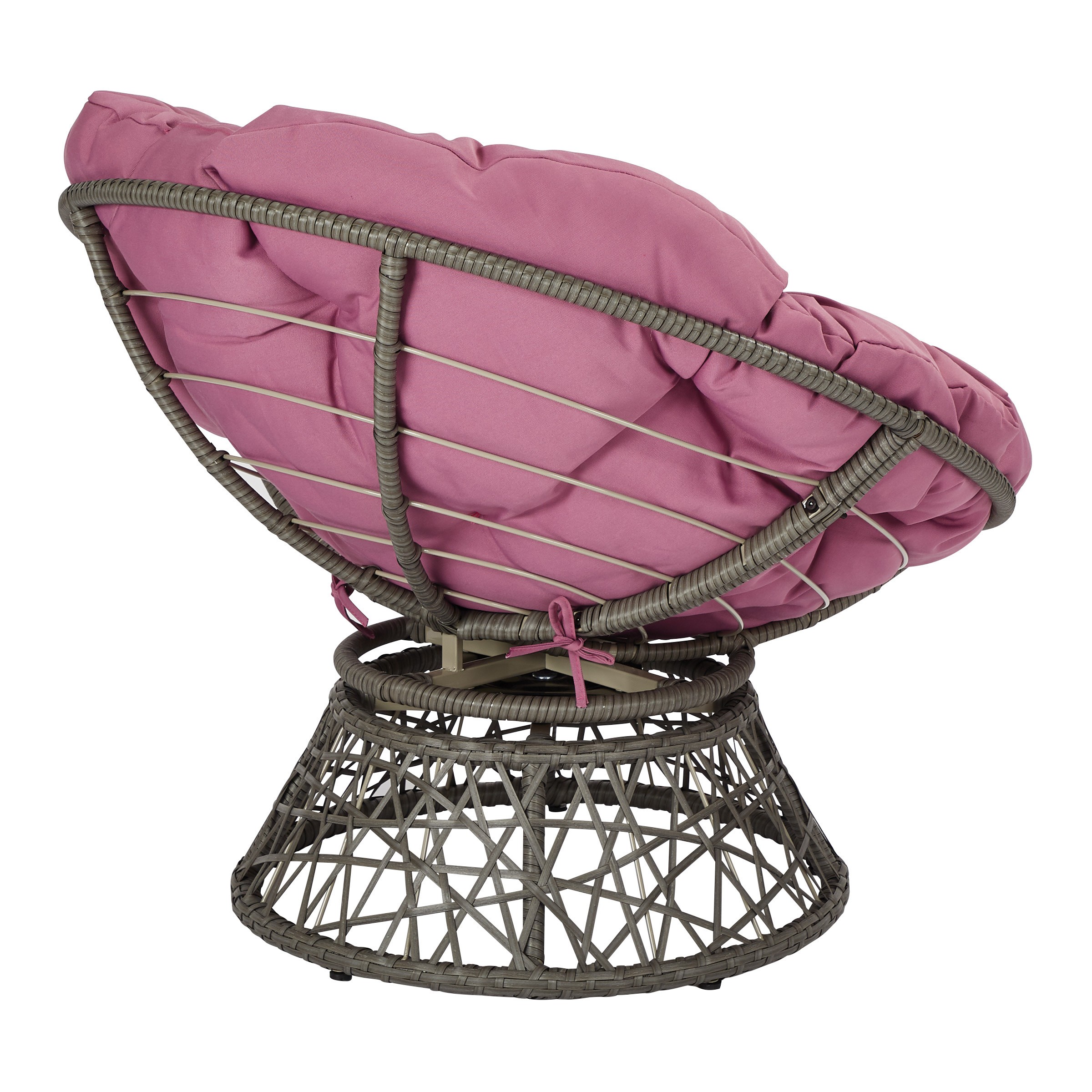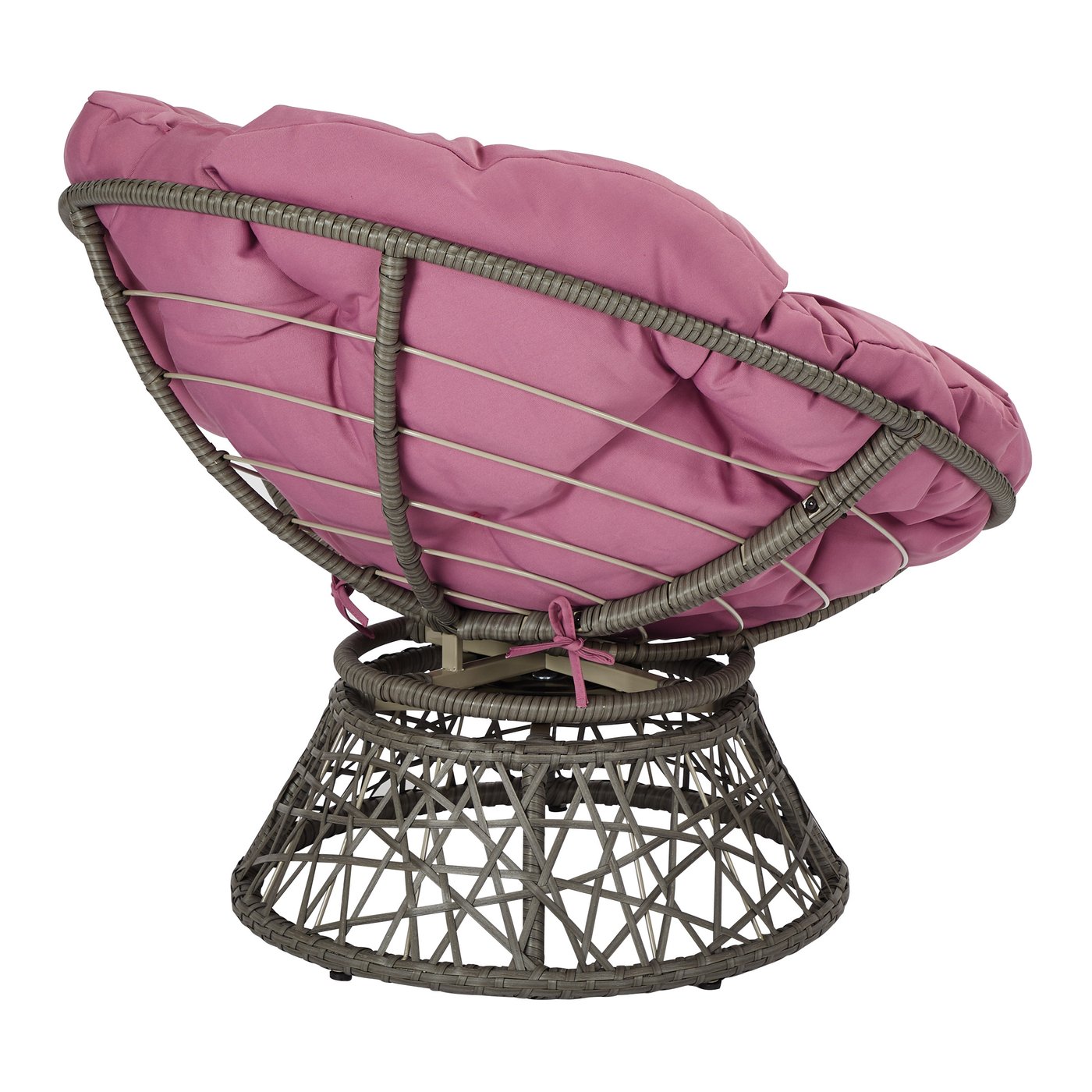 Wembley Papasan Chair
The design of this chair blends the boho-chic shape of a papasan chair with retro Hollywood glamor.
Constructed from solid metal with a shimmering gold finish, this papasan chair has a broad circular base with gold rods reaching up to the seat. The seat also has gold rods radiating from a central point, and a plush polyester blend seat cushion supports you as you sit.
This chair has a weight capacity of 200 lbs., and it should only be used indoors.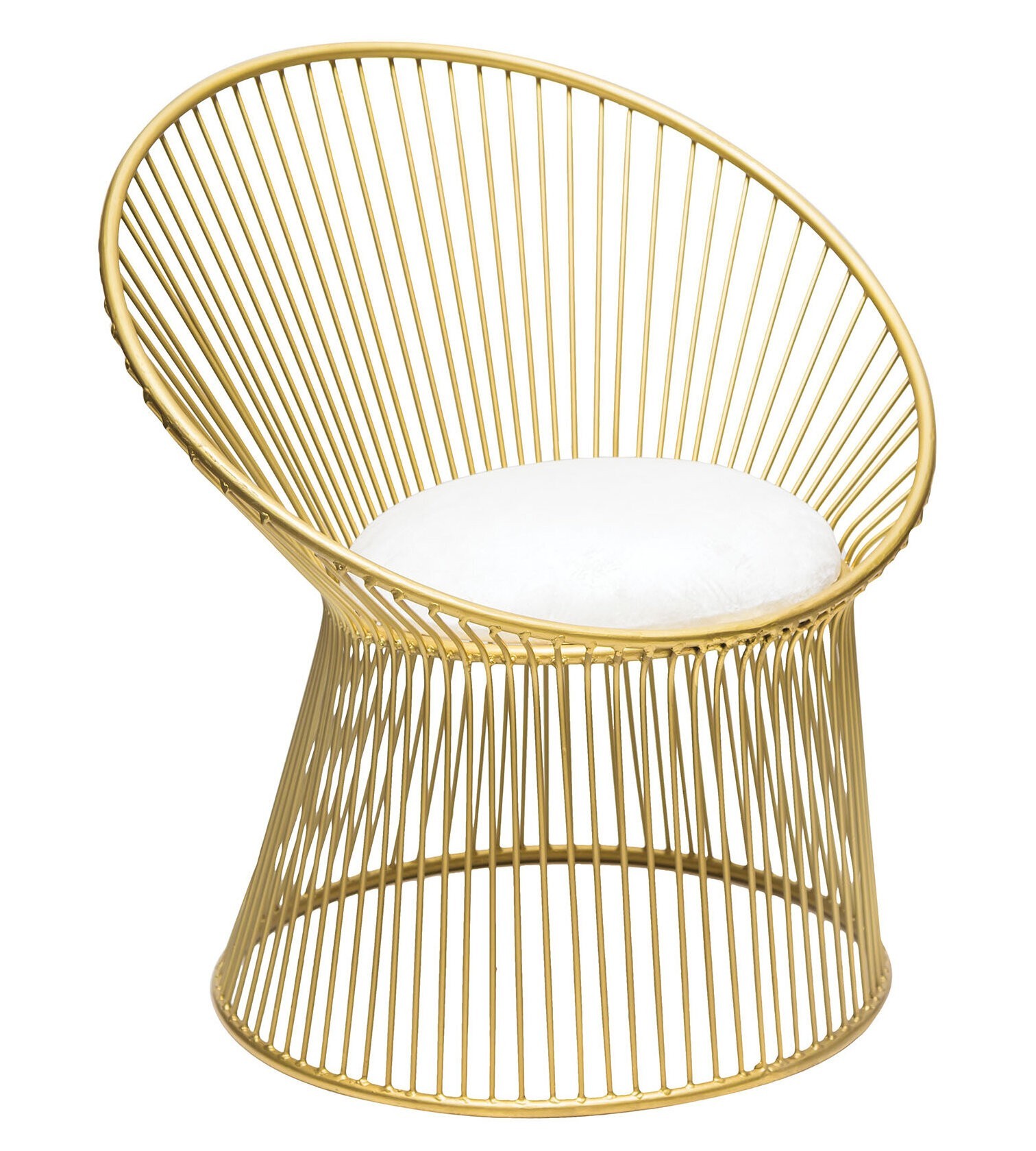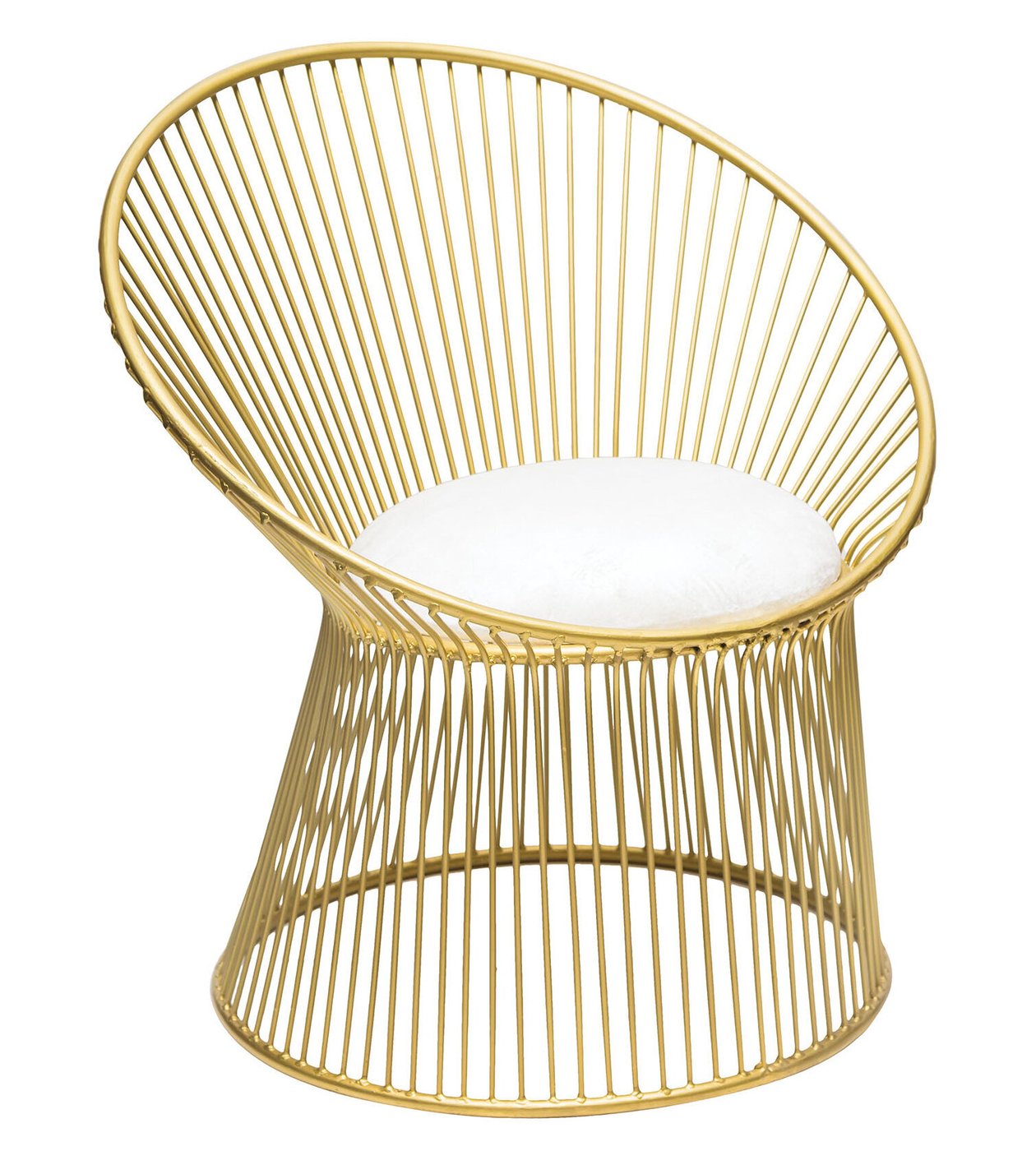 Tenisha Woven Papasan Chair
An exceptional statement piece, this papasan chair has flair to spare.
A rectangular metal base supports four legs that lead up to the seat, supported by a seat cushion. The bowl part of this papasan chair is shaped like flower petals stemming from the seat's central point.
This accent chair would blend seamlessly in almost any room but shines especially brightly amongst plants and other natural accessories. The black could pair well with a modern vibe and the natural shape blends well with boho-chic décors.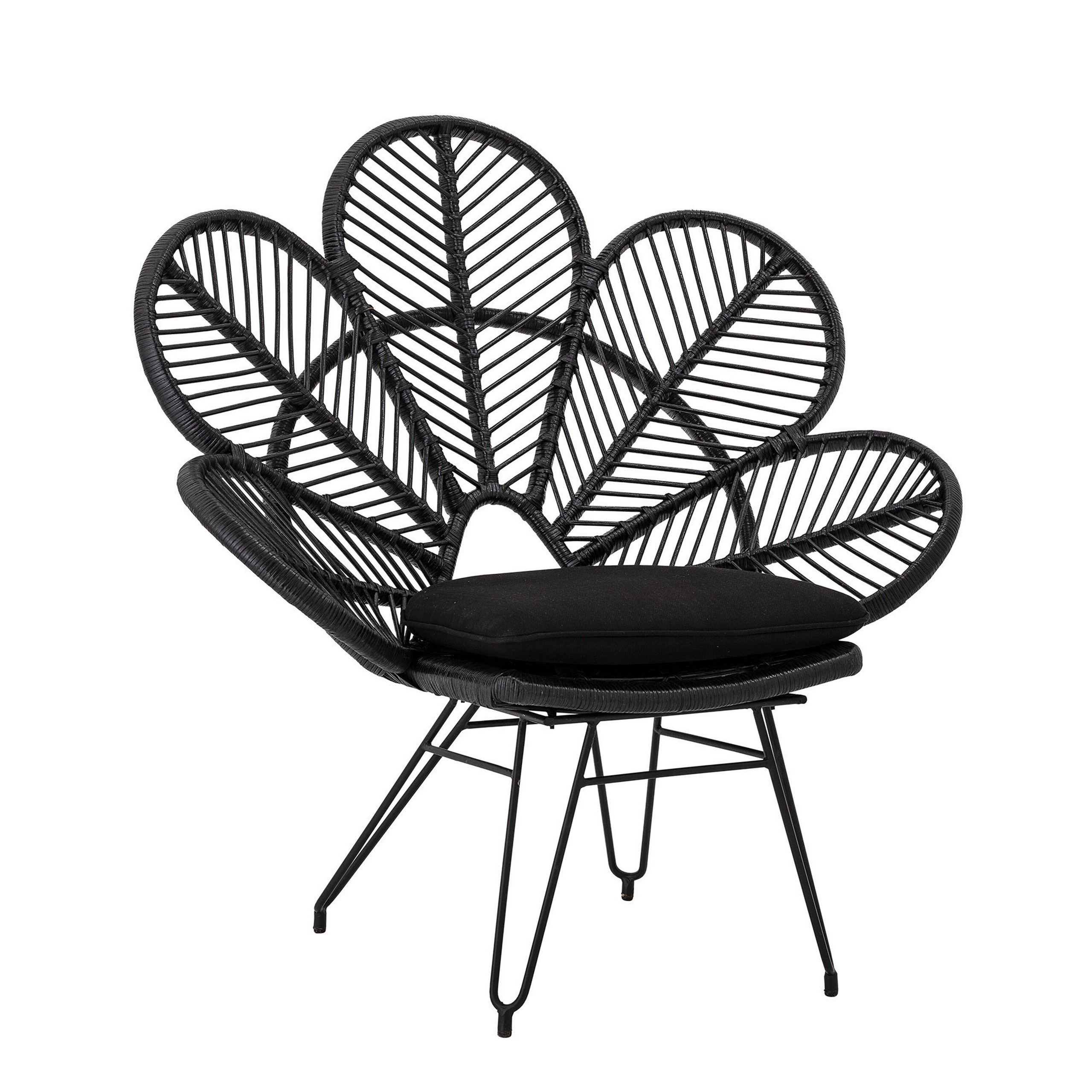 Bernardo Papasan Chair
Made of genuine leather, this papasan chair takes the '70s vibe and gives it a rustic, industrial style.
Stemming from a metal base of four legs, the bowl part of the papasan is made of leather and filled with foam and feathers, creating a bowl-like shape that does not swivel. With excellent detailing and quality materials, this is the perfect chair for an informal office meeting space or study.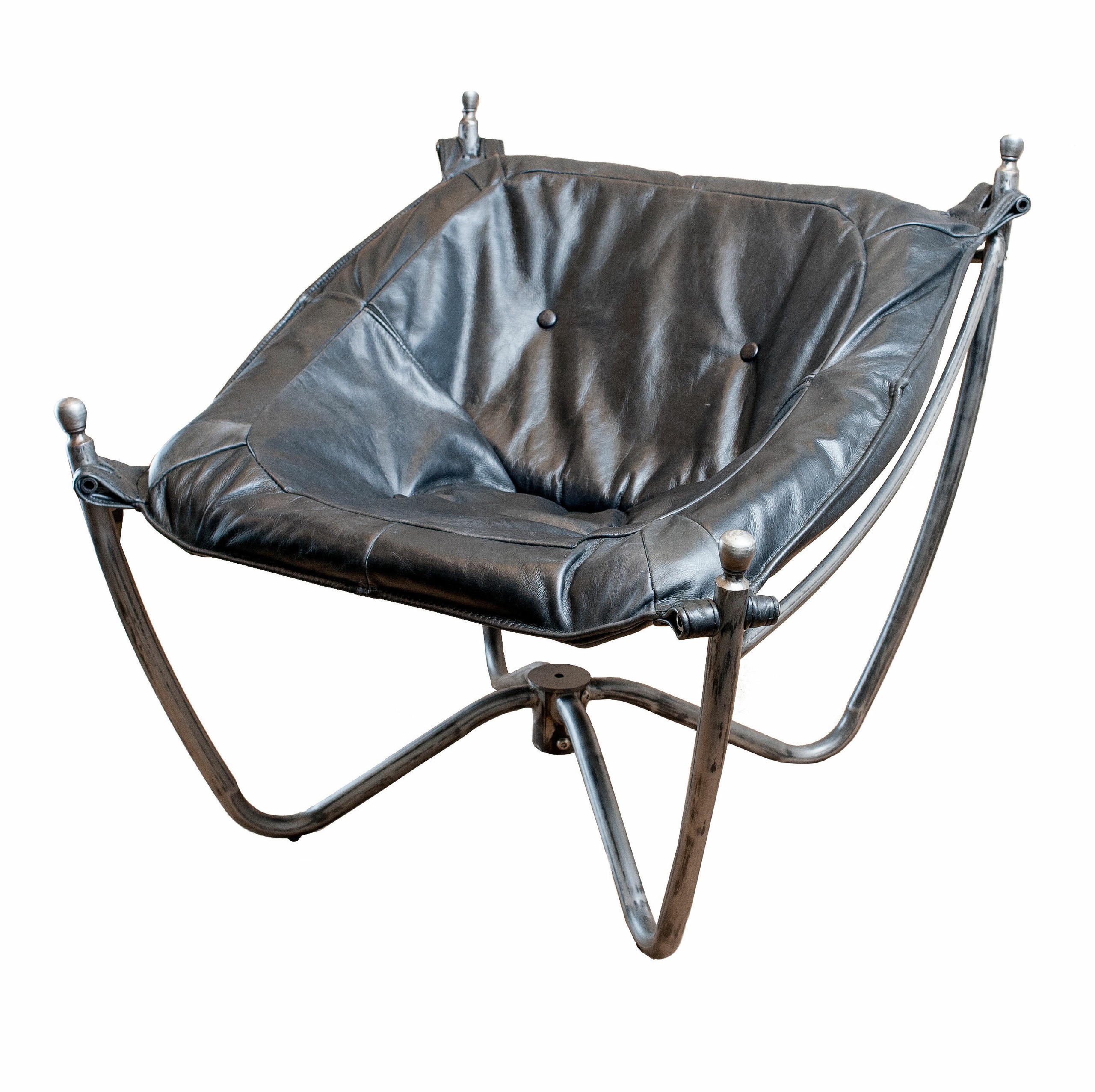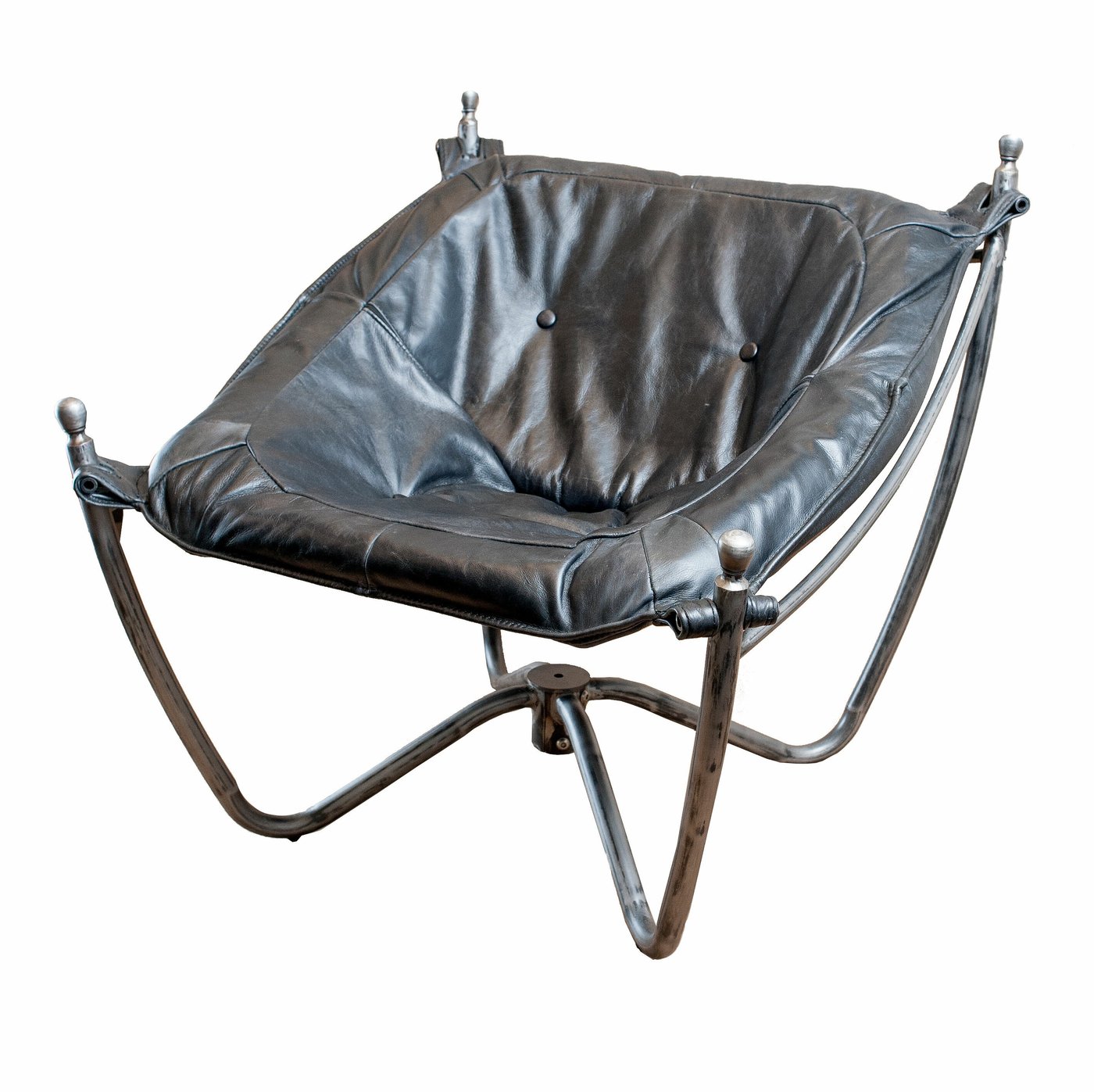 The Last Word
Papasan chairs are making a comeback in interior design. These chairs look great in almost any type of décor and are amazingly comfortable as well. An excellent choice for a sun porch or day room, the papasan is inviting and, thanks to new modern design elements, fascinatingly unique.
Choose between metal and rattan, or leather and cotton. These seven papasan chairs flit from fanciful, with broad petals cradling the sitter, to fancy and gold, to rustic and bold. Whatever style you choose, you will not be disappointed in the comfort of these papasan chairs.