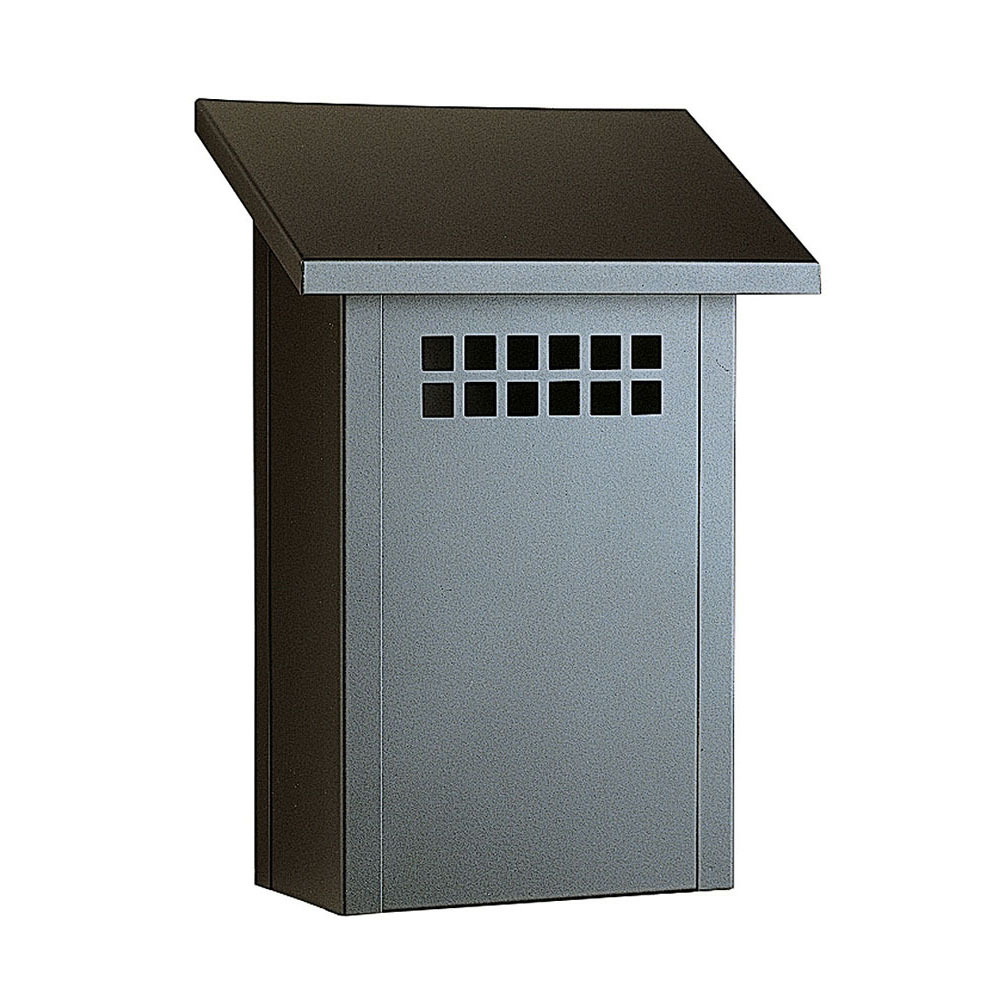 Glasgow Wall Mounted Mailbox
A wall mounted mailbox, with rain overhang and parcel compartment. Made of durable metal with a rustic sheen. Looks great on a farmhouse style home or any other style, if that's a mailbox you want.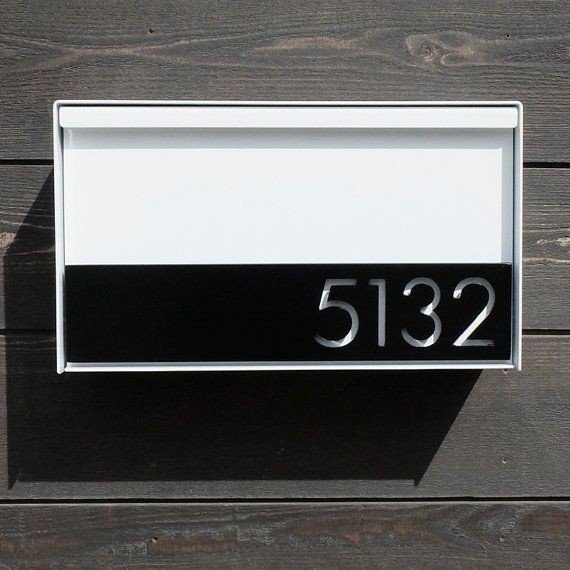 Modern mailbox suitable for wall mounting. This element of outdoor design is practical, because it provides space for letters. Rectangular shape, black and white colors and Arabic numbers are simple, but attractive.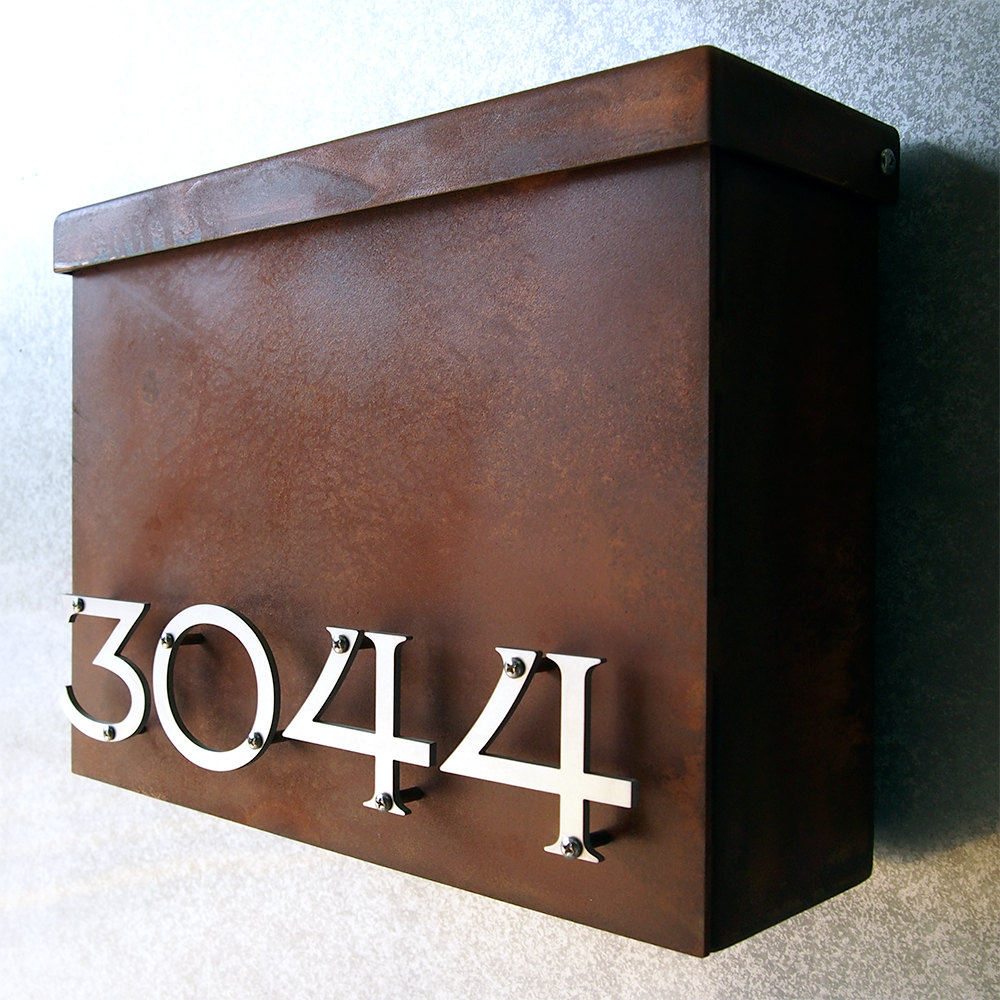 This smart mailbox mounted to the fence is a functional design element. The simple design of durable material and personalized home numbers on the outside create a sensational solution for any home.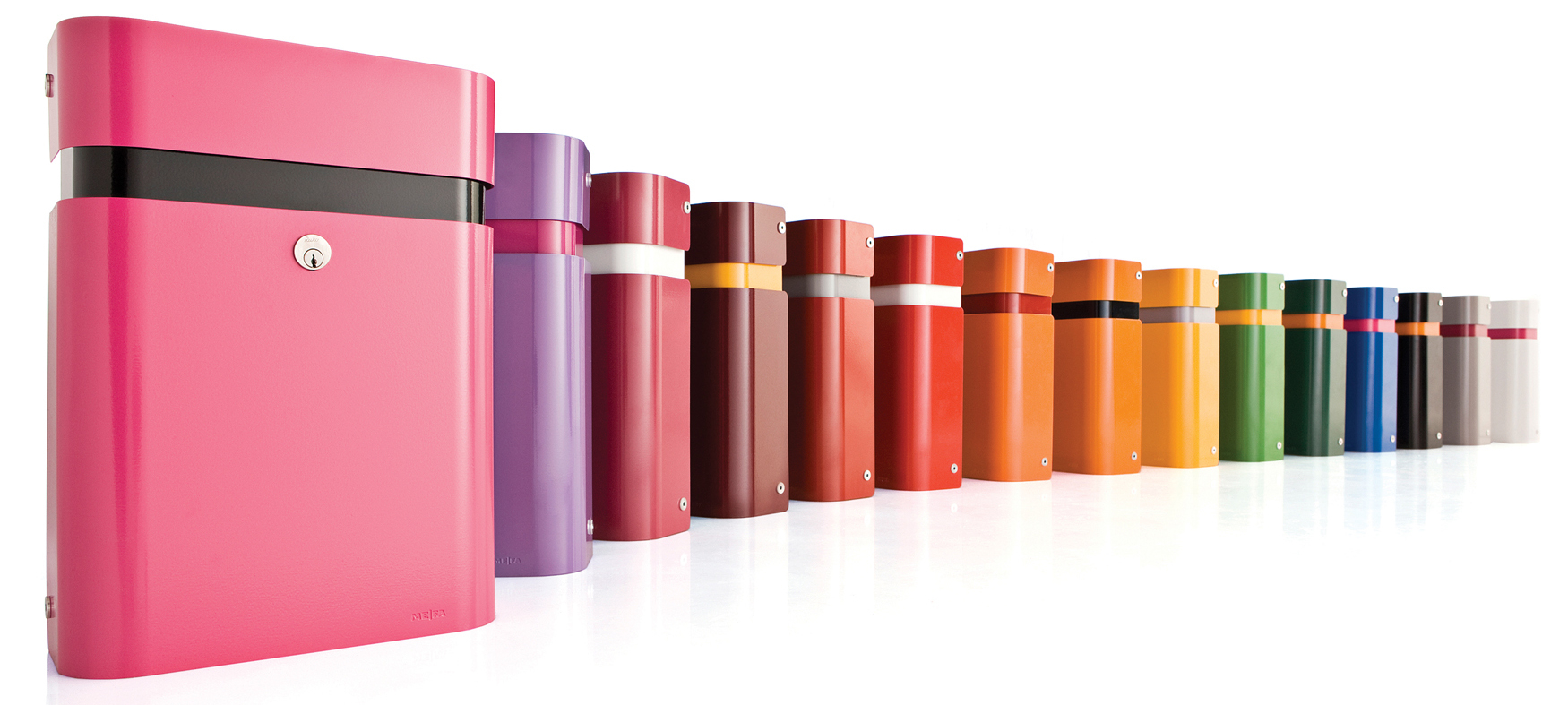 Improve your modern home decor with this apartment mailbox from MEFA. The mailbox is large and spacious, and can easily be mounted on the wall. Made of powder-coated steel, it's also resistant to rust, and its front opens up to reveal a convenient sorting tray.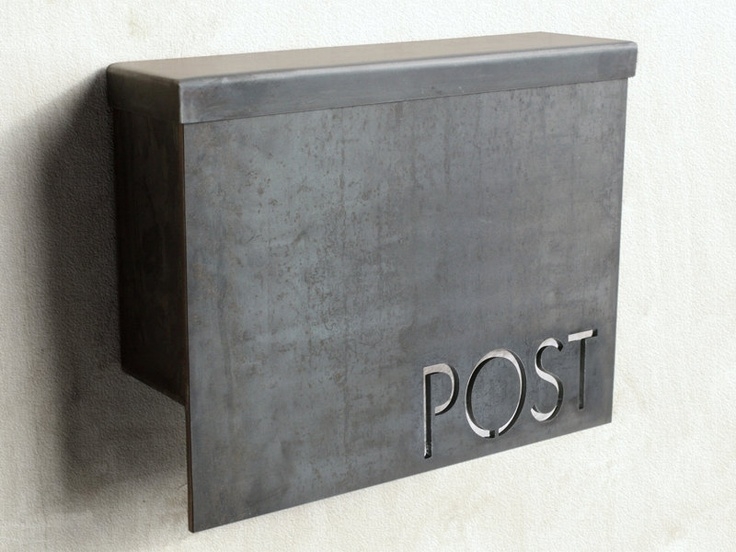 ... Modern Mailbox by Austin Outdoor Studio contemporary-mailboxes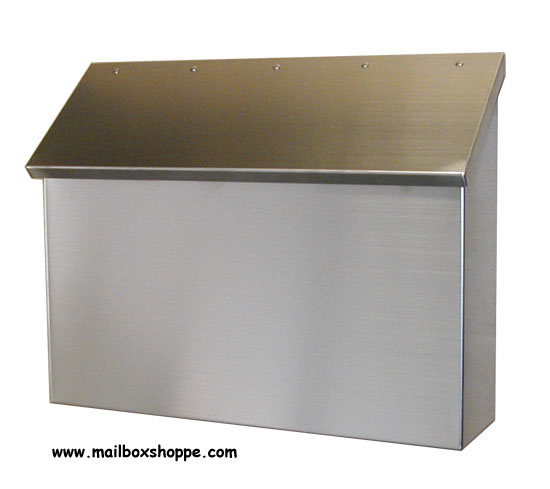 Simplistic, yet attractive, durable, and able to withstand weather conditions - this mailbox is going to properly keep your correspondence inside. It's easy to install and to clean, and just as its locking lid, it's all made of stainless steel.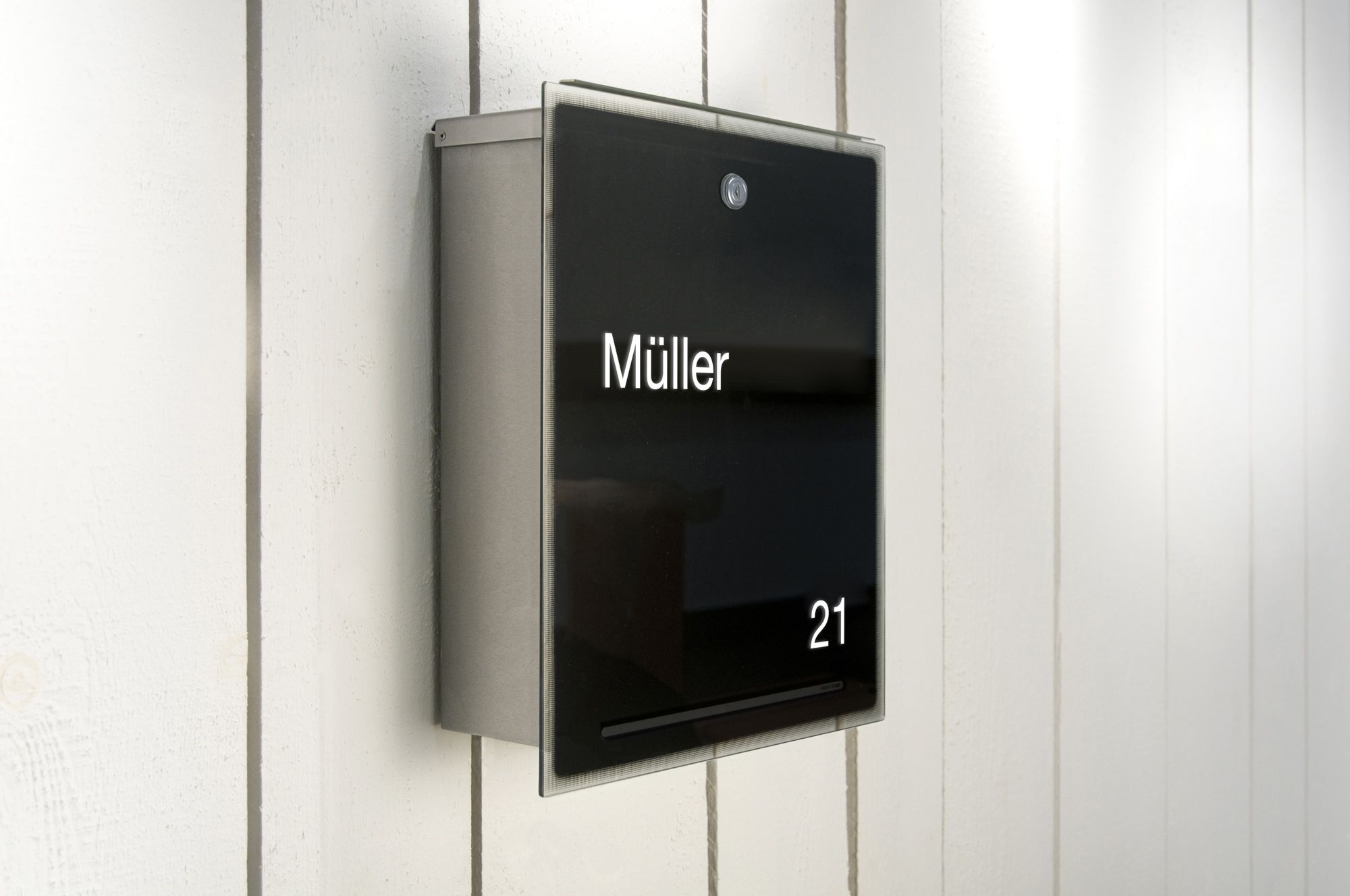 Letterman III Wall Mounted Letter Box modern-mailboxes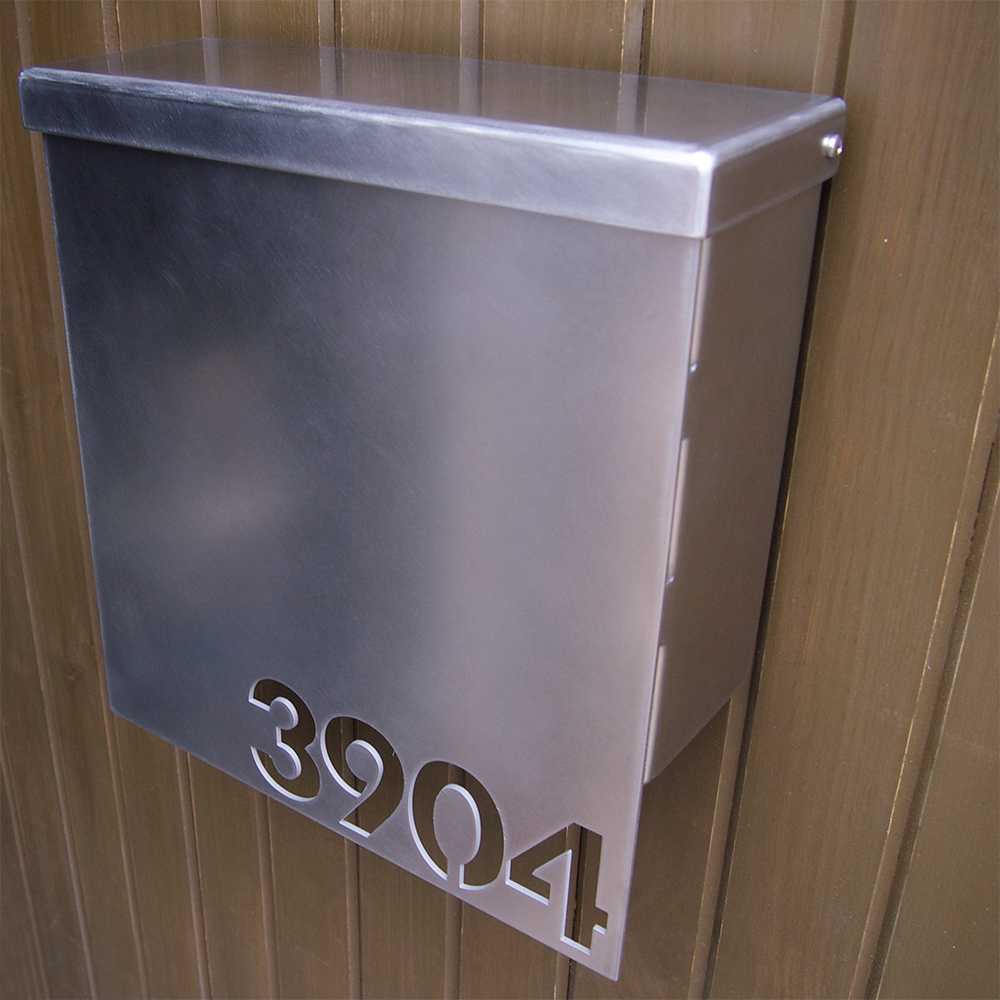 modern design wall mounted mailboxes stainless steel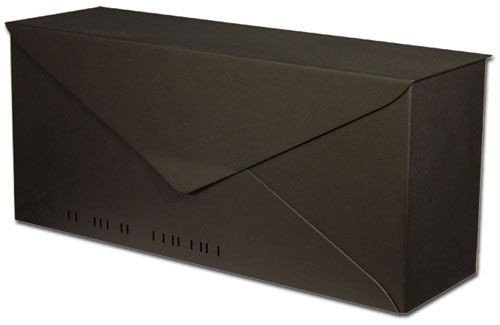 Expressions LTD Letterbox Wall Mount Mailbox by HouseArt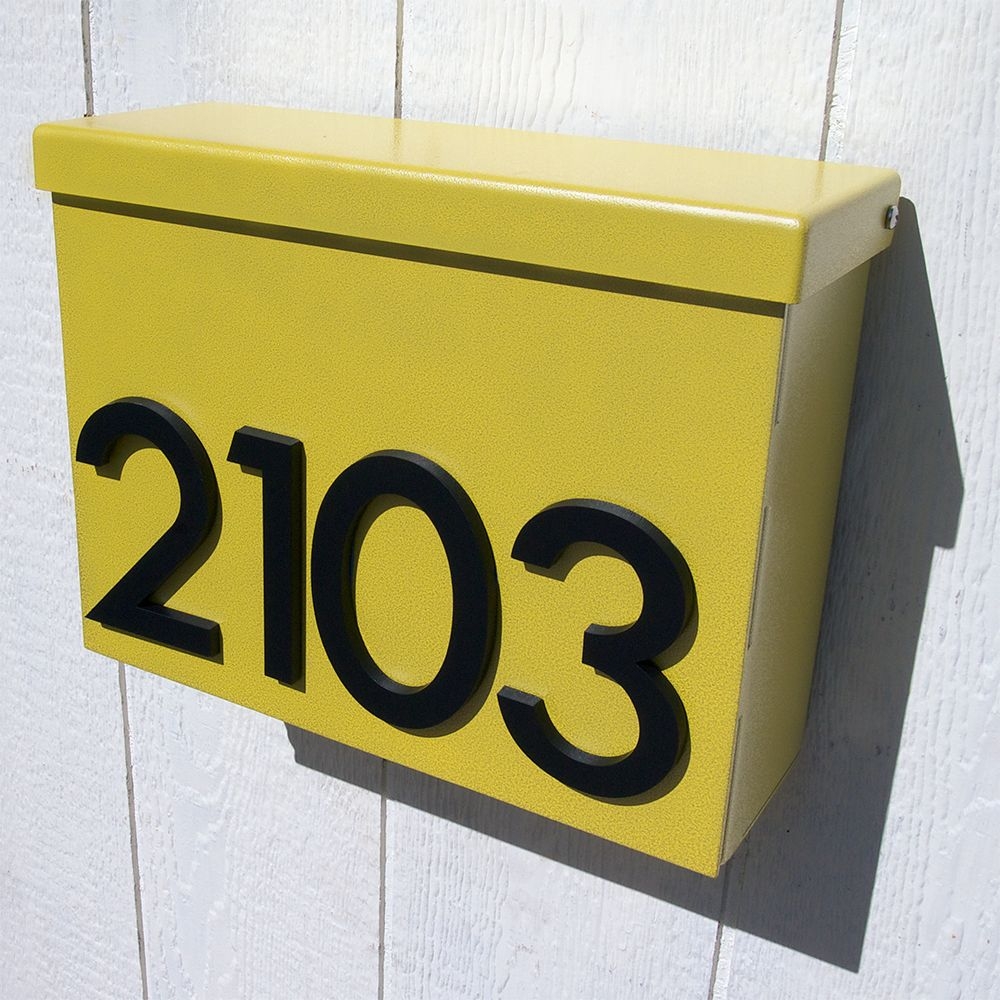 Custom Modernist House Number Mailbox No. 1310 in Powder Coated Aluminum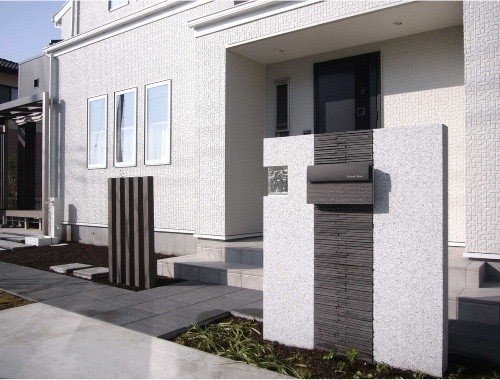 Dea's Garden Dune-U Composite Wall Mount Mailbox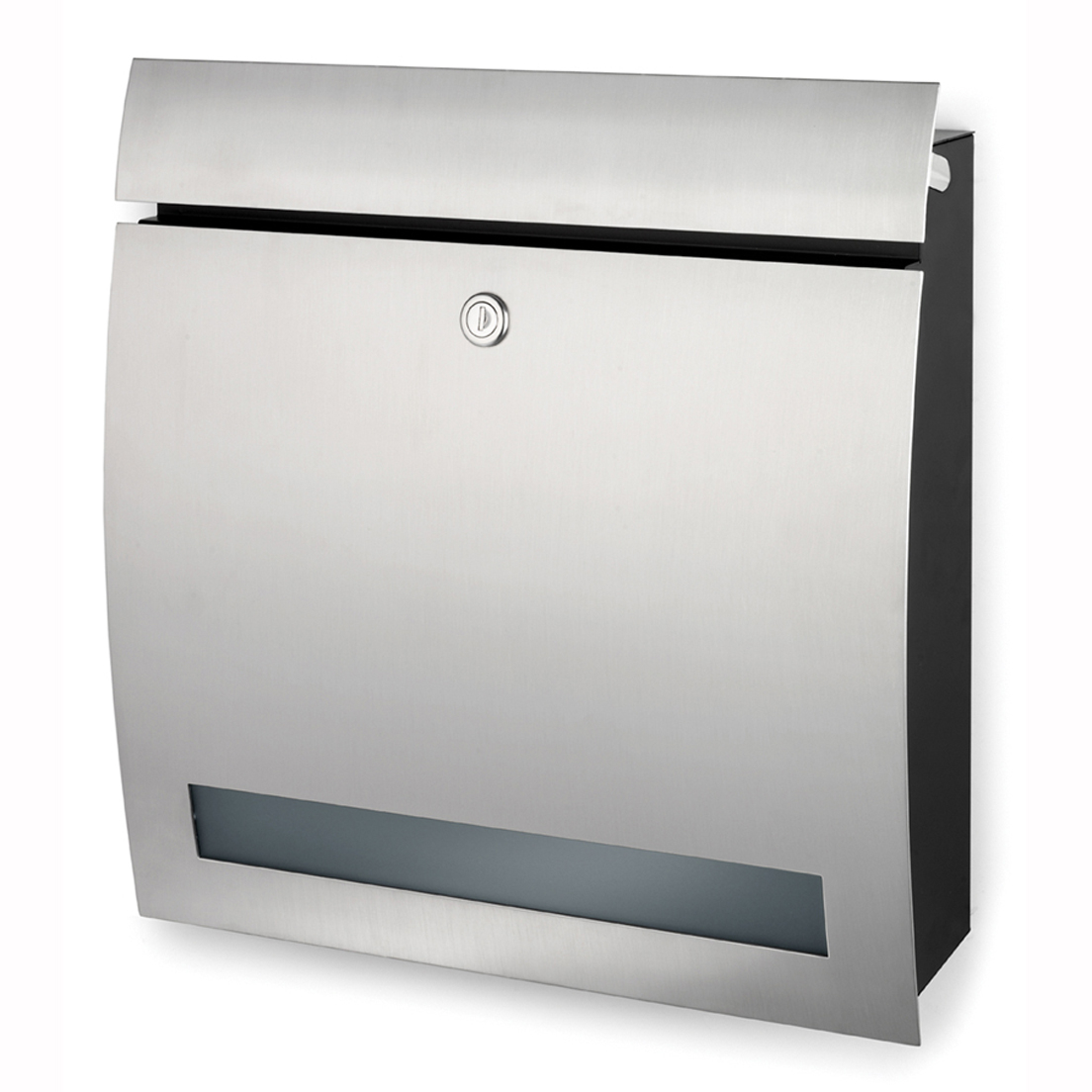 A modern design and ergonomic lines of this wall-mounted mailbox, can be a nice way to spice up your front wall. Mailbox is a beautiful combination of simplicity of function and quality materials, and it comes with a functional.lock.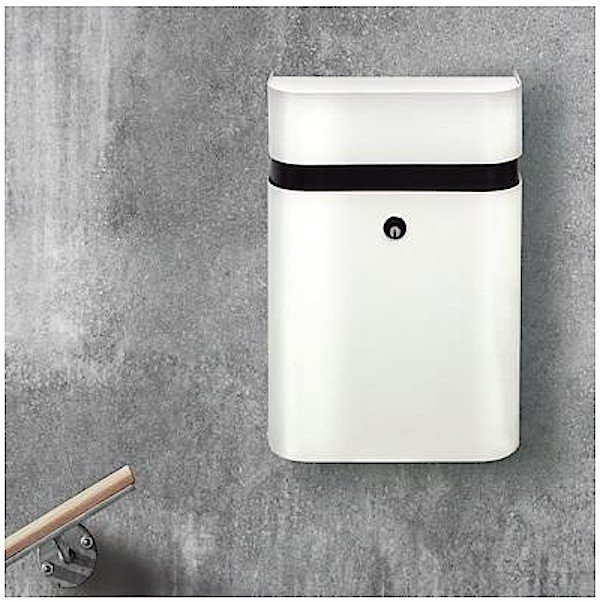 Scandinavian Style: Mailboxes Included - Sadly, no retailers in the USA that I can see...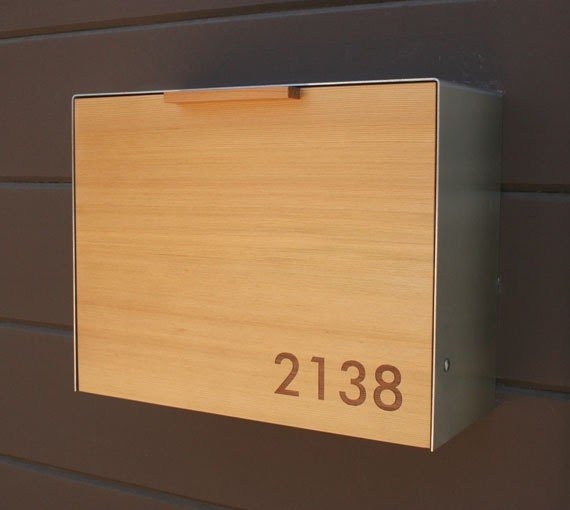 Modern Mailbox Large Cedar and Stainless Steel by CeCeWorks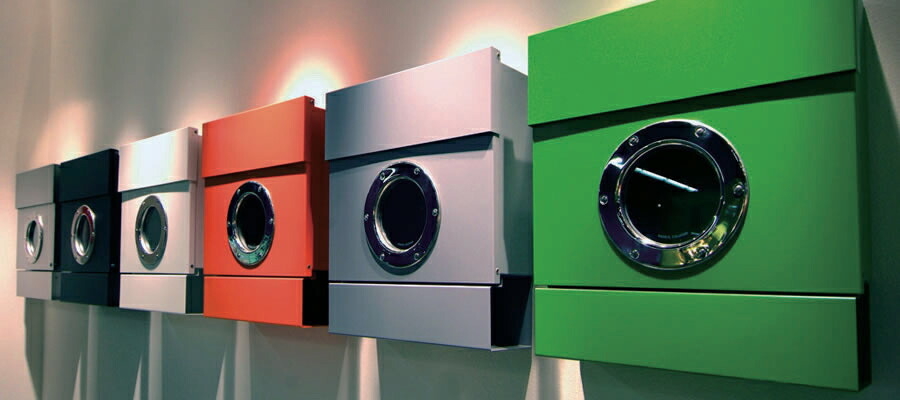 Every house needs a mailbox, not only the old-fashioned ones. These here are modern and come in plenty of colours. Wall-mounted mailboxes don't get in the way, are subtle and practical. Proper locks make them safe and solid.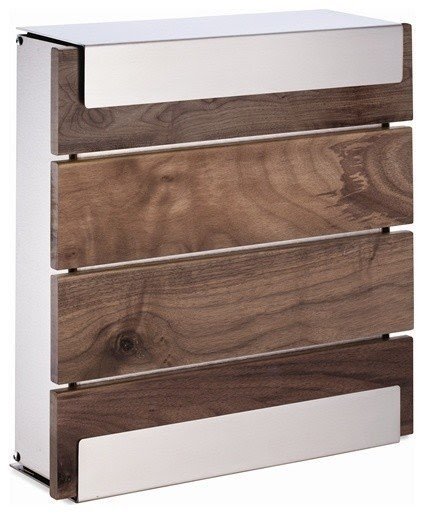 ... Black Peach Timber Jasper Wall Mounted Letterbox modern-letterboxes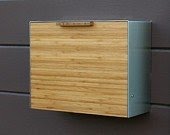 Modern Mailbox Large, Amber Bamboo and Stainless Steel Mailbox, Wall Mounted mailbox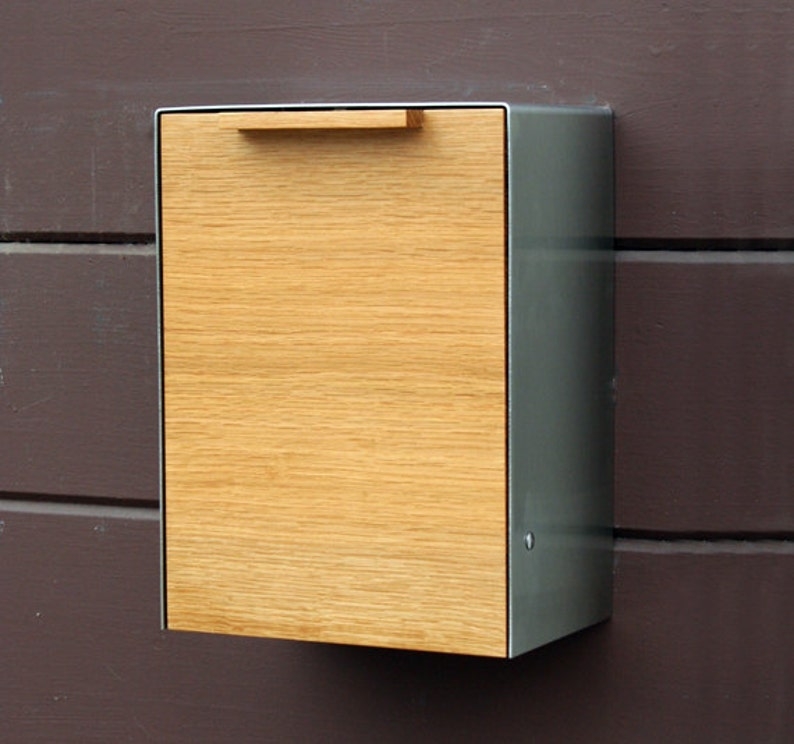 This stainless steel and mahogany mailbox measures 9W x 12 1/4H x 6D and can also be stained to match your existing woodwork. The mailbox is designed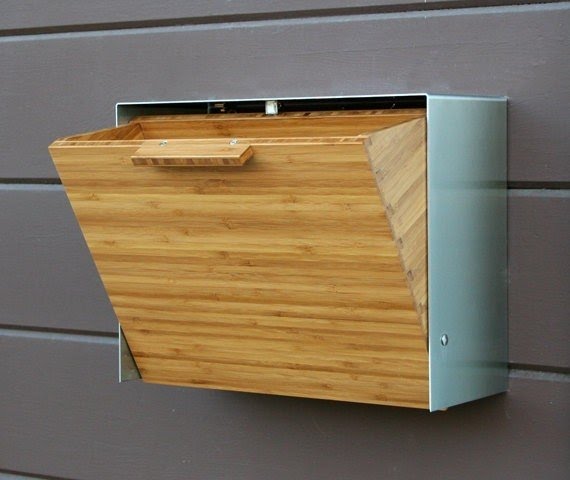 Modern Mailbox Large Amber Bamboo and Stainless Steel by CeCeWorks
Modern Mailbox Large Mahogany and Stainless Steel by CeCeWorks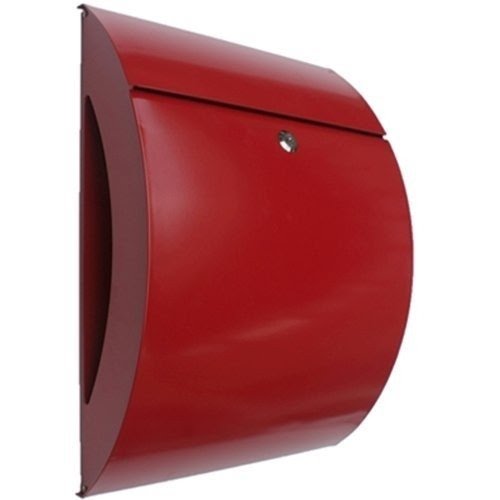 Mailbox for mounting on the wall. It is made of steel and coated with powder paint for maximum rust protection. Neutral and functional accent for each outdoor place as needed.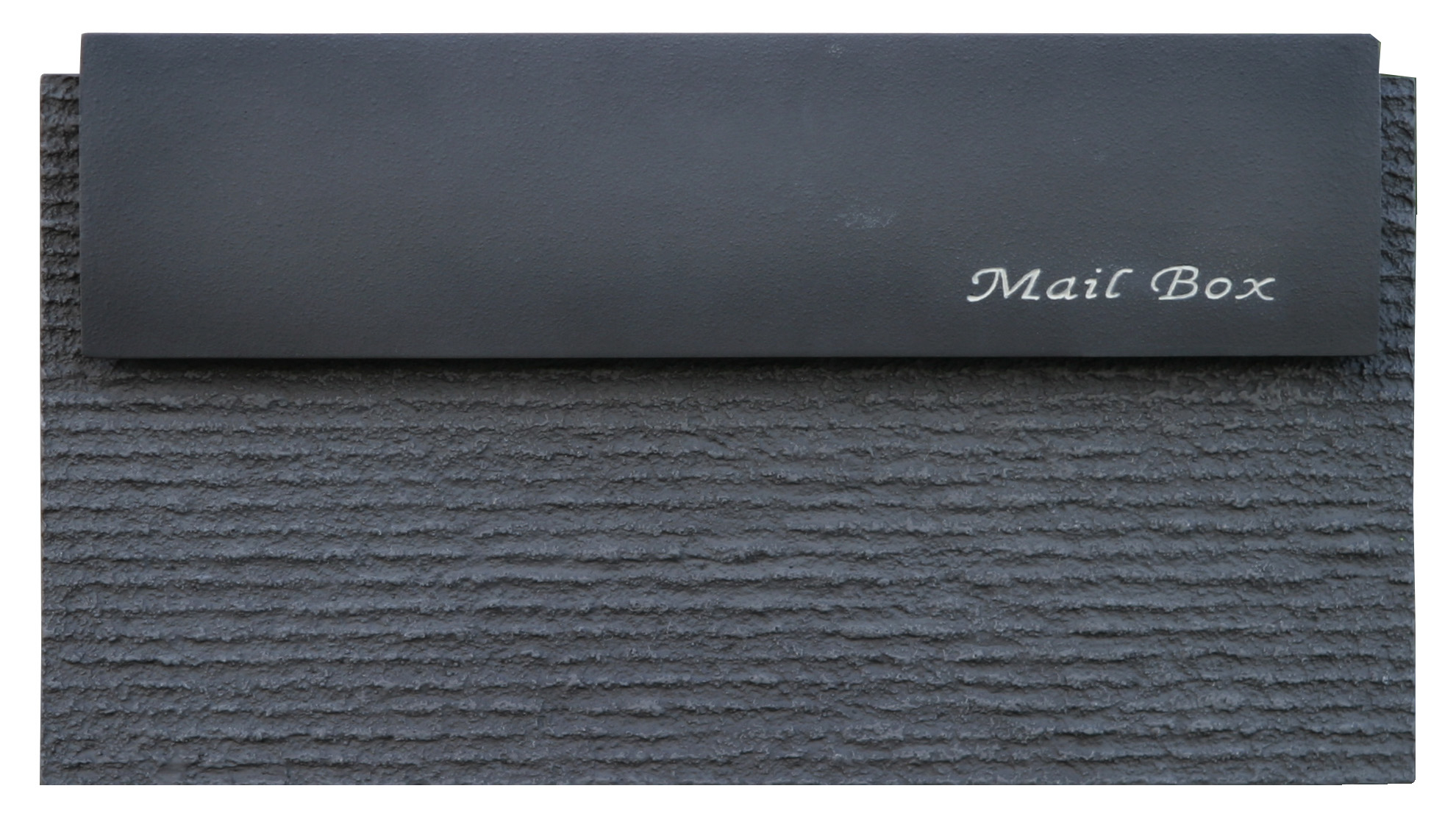 Qualarc DSA-1117-WB Dea's Garden Wall Mount Dune-U Mailbox, Black by Qualarc. $349.00. From the Manufacturer The Wall Mount Dune-U Mailbox is a contemporary through the wall mailbox with the look of rough stucco which is made from lightweig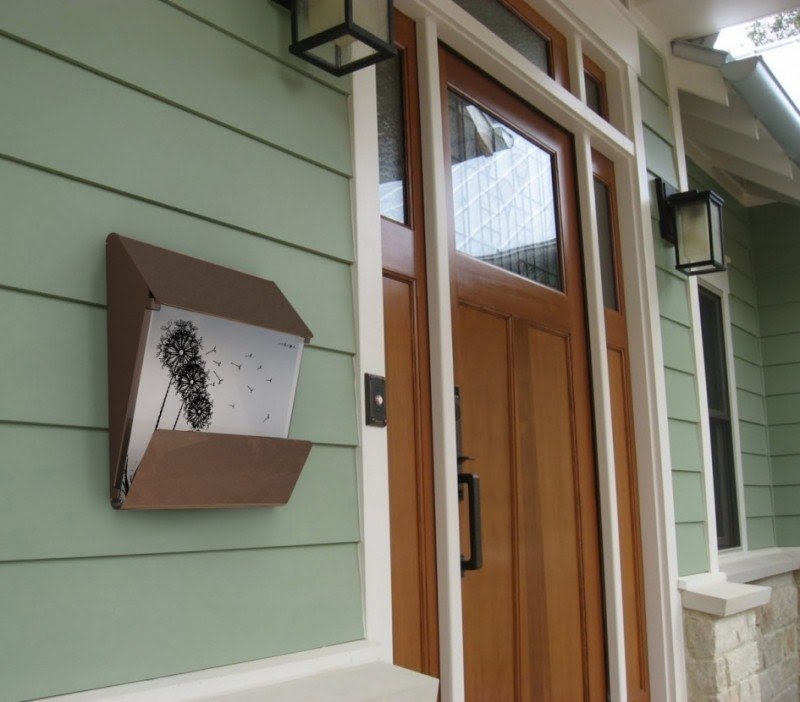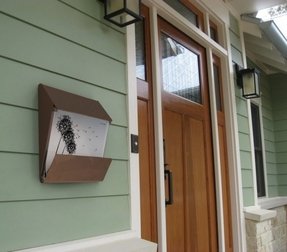 With Contemporary Wall Mount Mailboxes On Cool Green Wooden Panel Wall ...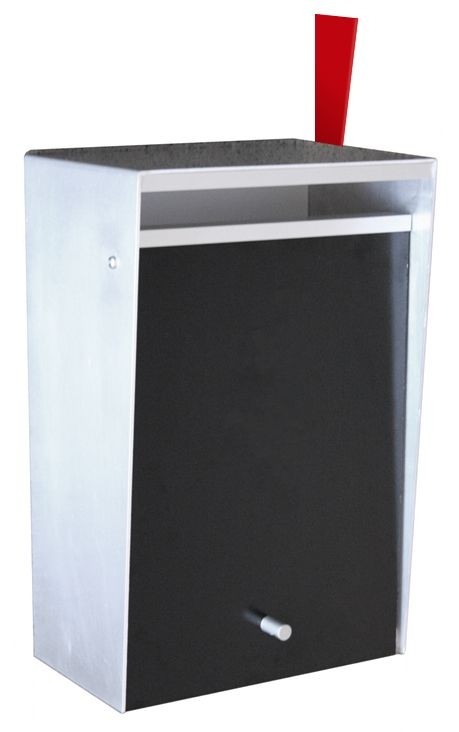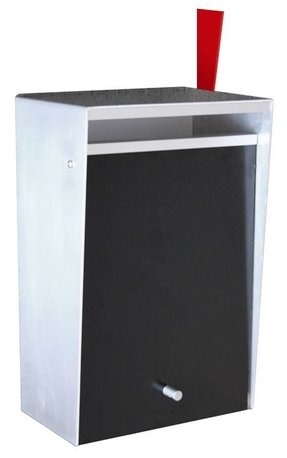 Box Design Wall Mount Modern Mailbox New | eBay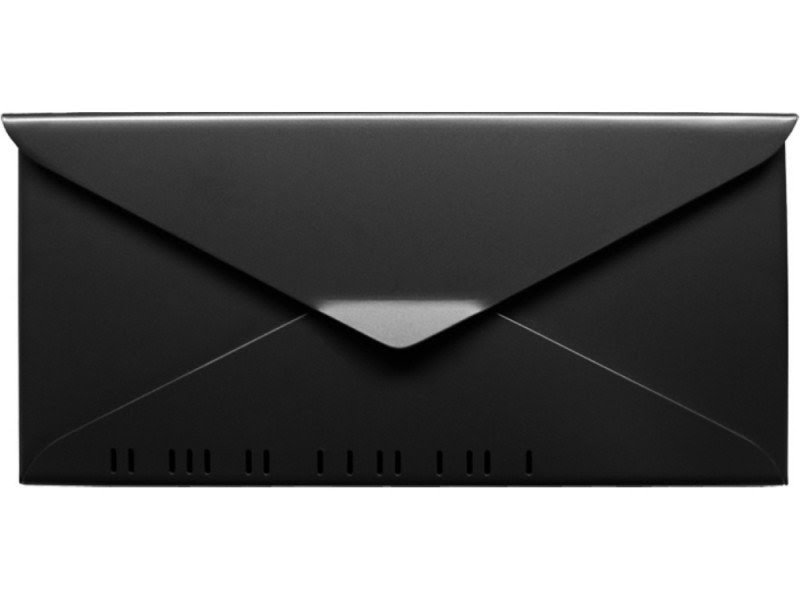 Dimensions: 17"W x 7½"H x 5"D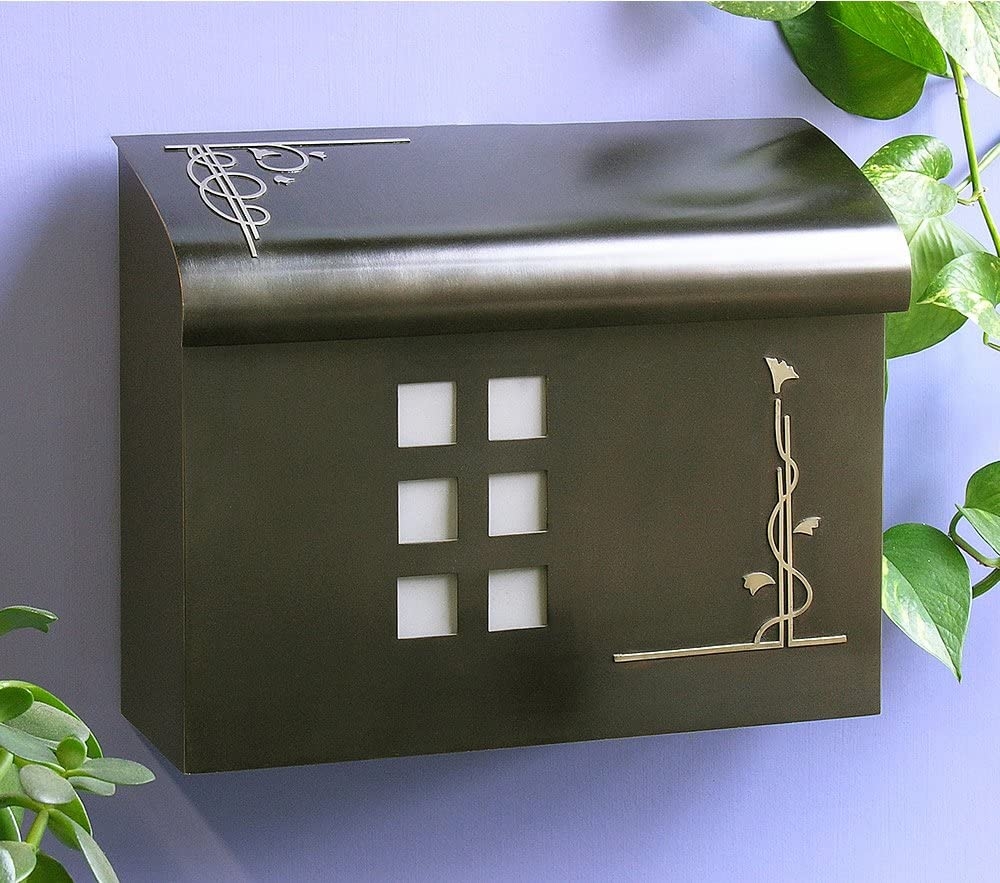 Ecco Bronze Wall Mounted Modern Mailbox Whitehall Wall-Mount Mailbox in Bronze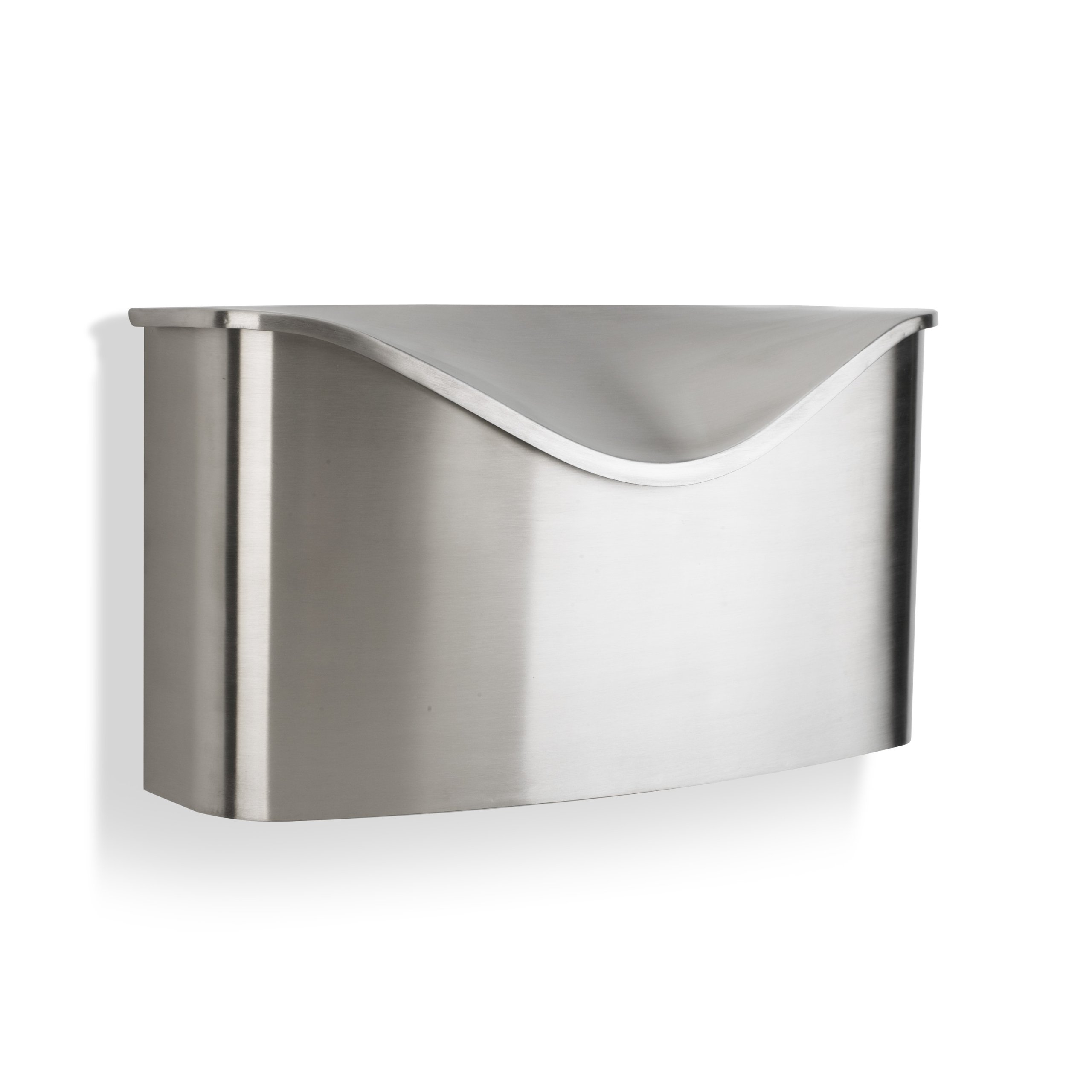 Tasteful mail box for each freestanding house. Designed for mounting on the wall. It is completely made of steel. Received a lot of positive recommendations from customers for modern design and high quality.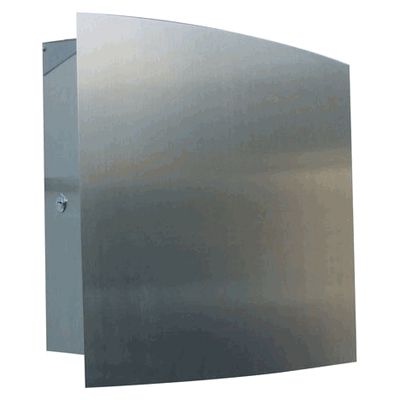 Even a mailbox can boast on-trend look. Contemporary design gave this high grade stainless steel freestanding wall mounted accessory clean lines and minimalist chic, so suitable for modern today's homes.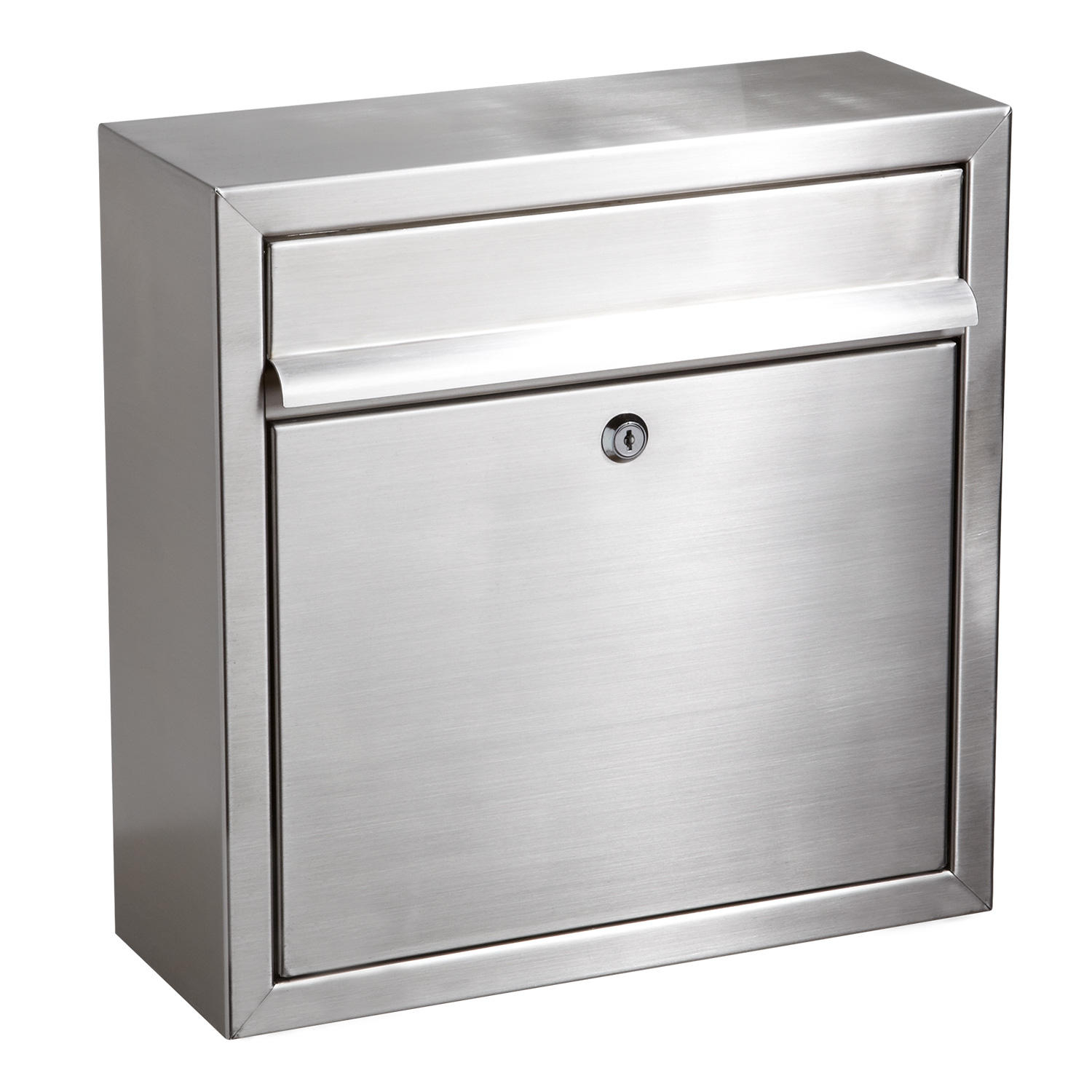 ... Wall-Mount Brushed Stainless Steel Mailbox contemporary-mailboxes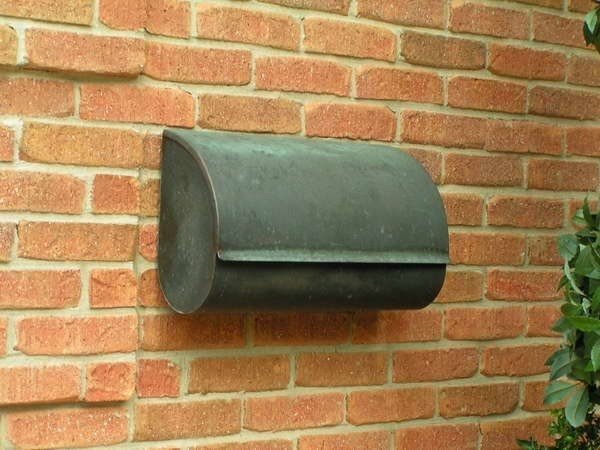 Copper Wall Mount Mailbox With Simple Design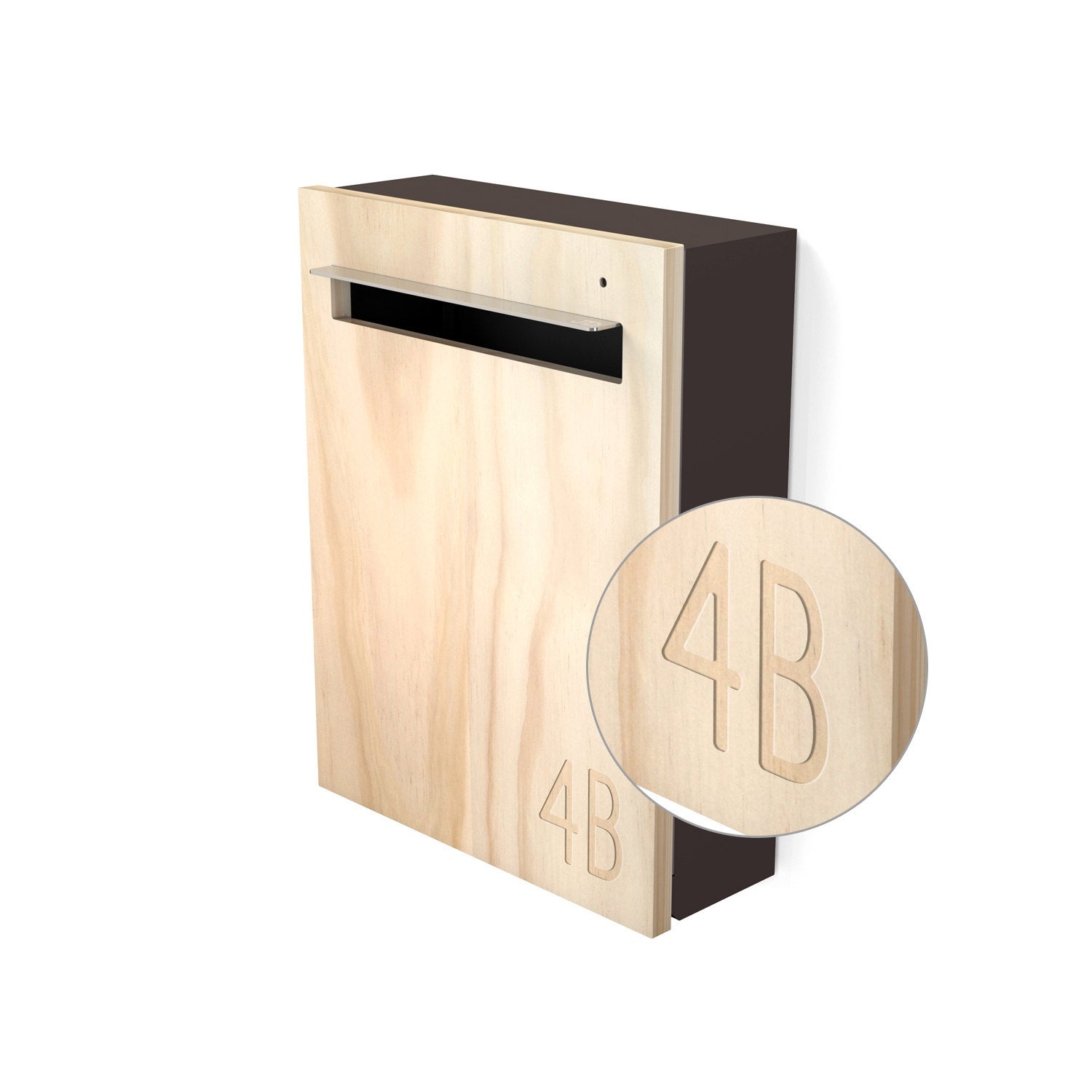 Wall Mount Letterbox - Charcoal Body + Timber Front. Minimal, Modern ...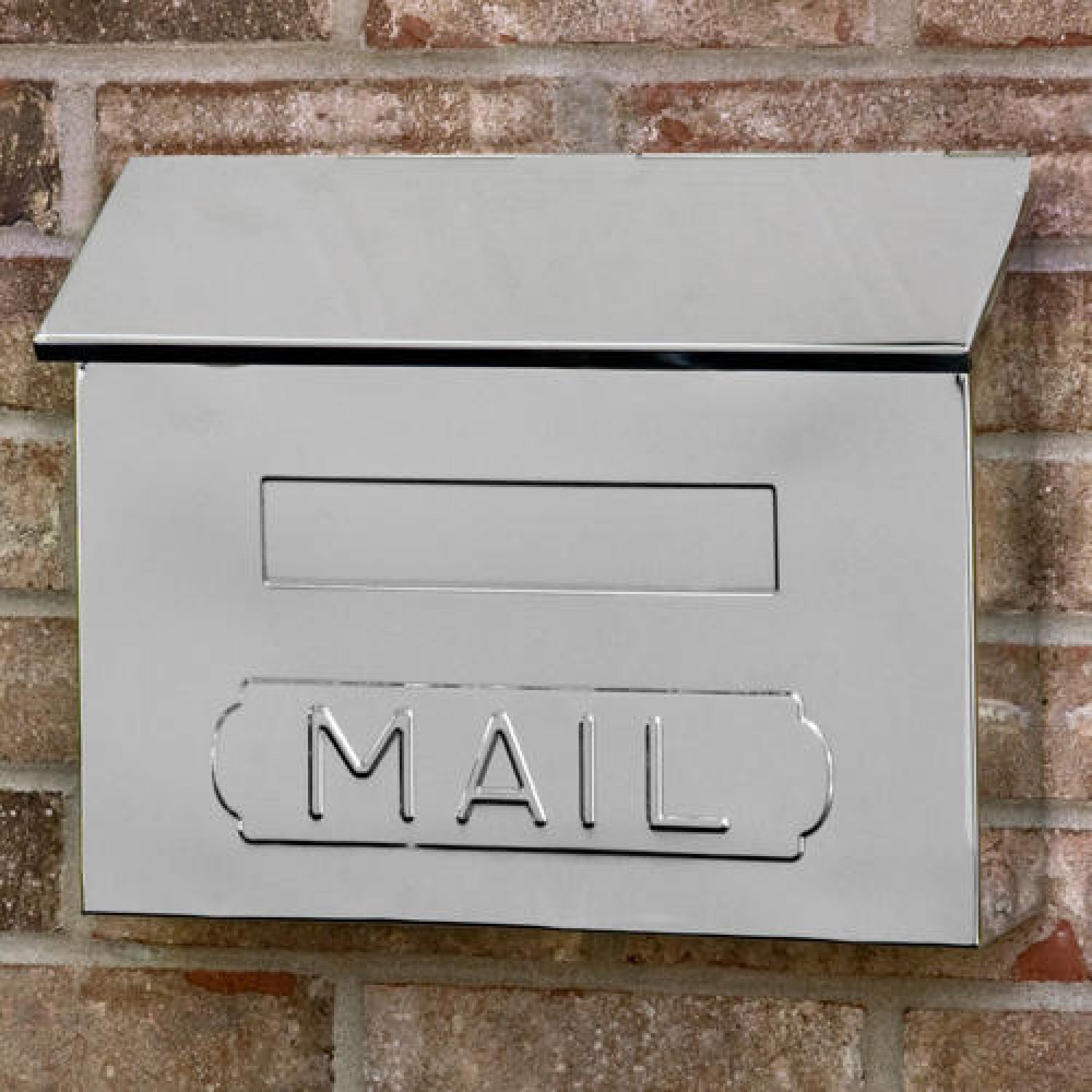 ... Wall-Mount Mailbox - Polished Stainless Steel contemporary-mailboxes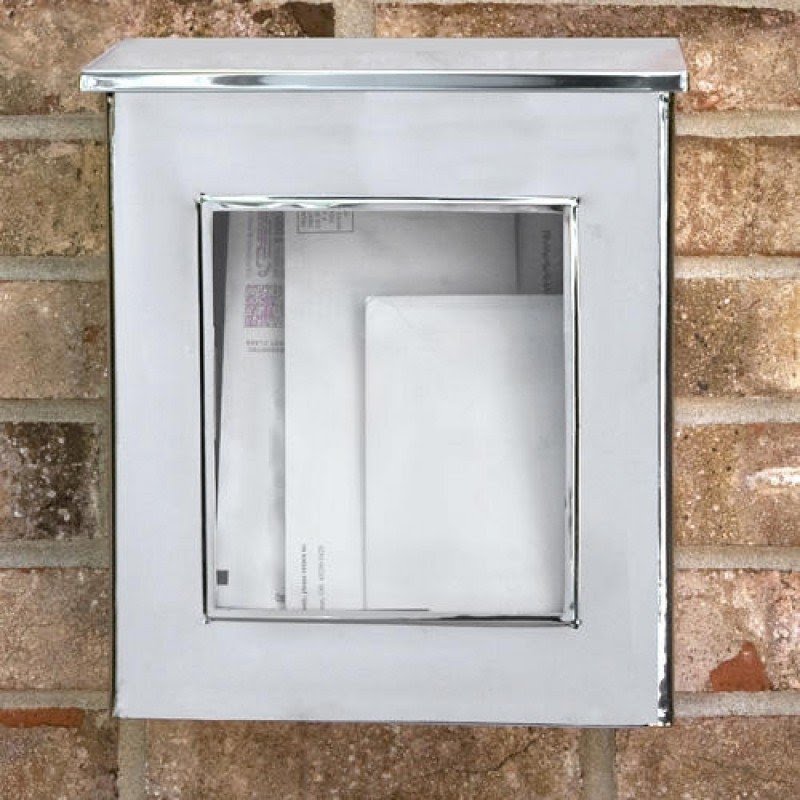 Vertical Wall-Mount Stainless Steel Mailbox With Viewing Panel - modern - mailboxes - Signature Hardware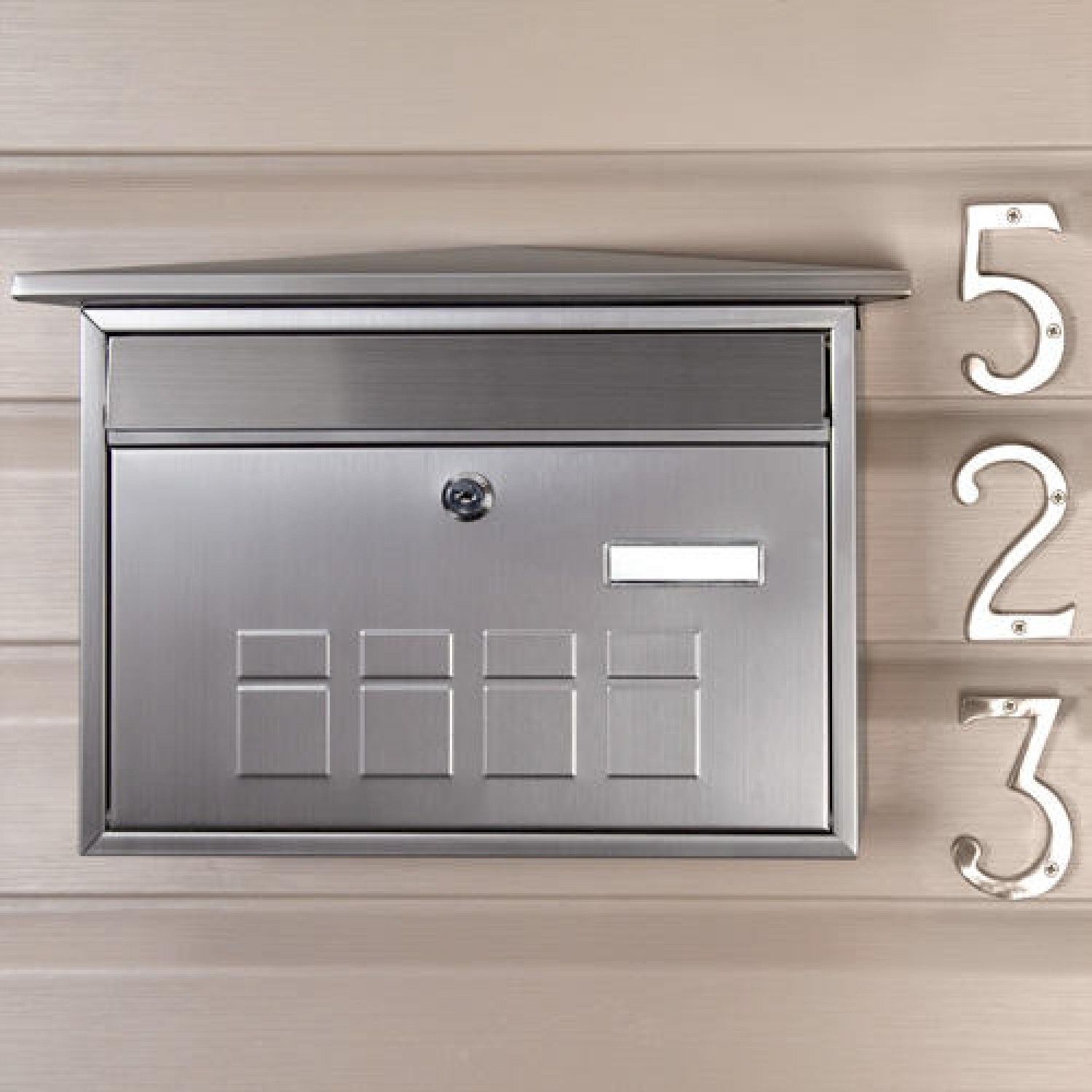 Suitable for modern homes, this wall-mounted mailbox is made of quality stainless steel, so it doesn't rust while exposed on weather conditions. It has a lock with a key, an address label, a gap to throw the mail through, and a stylish roof.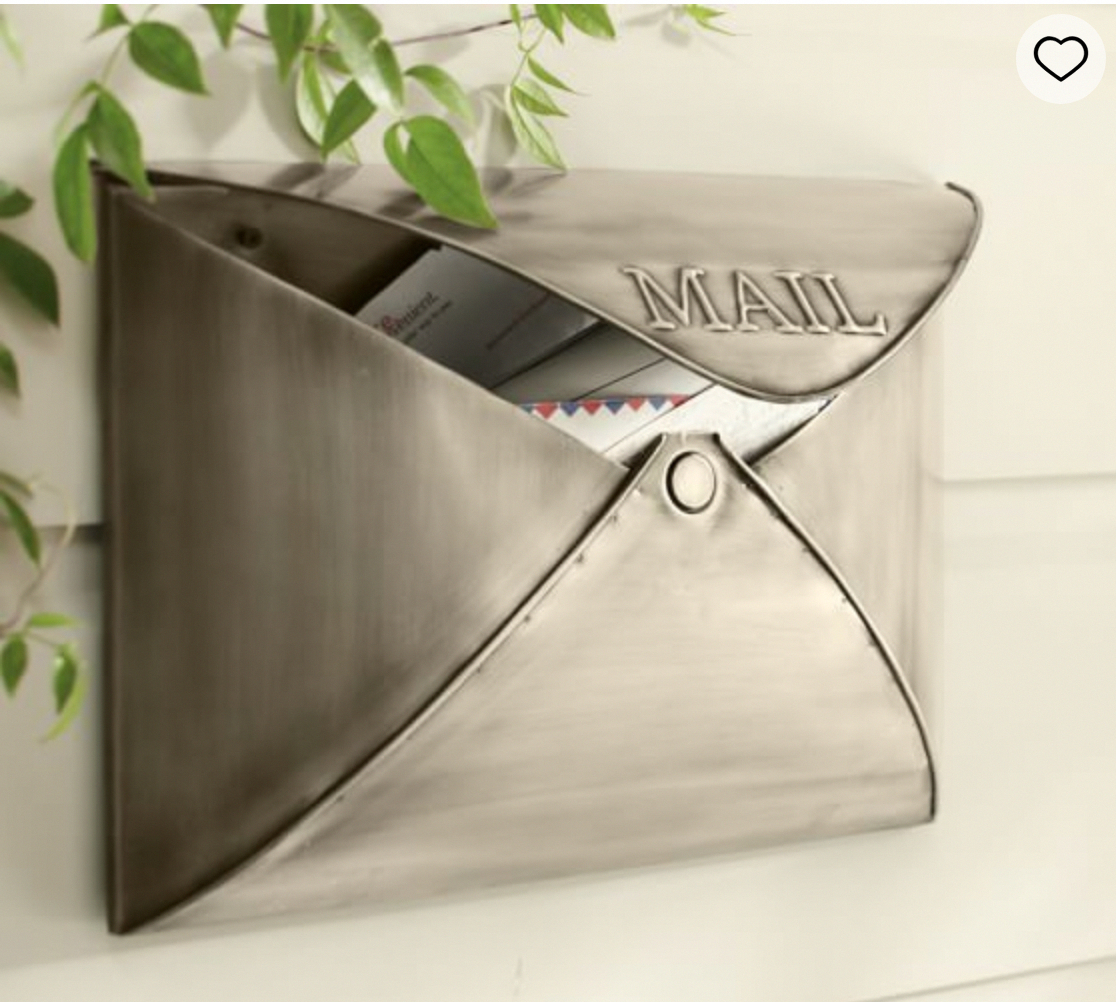 Mailbox in the shape of envelope. Dedicated for mounting on the wall. Designed for outdoor use. It is resistant to rust and harmful weather conditions. Modern design for each freestanding house.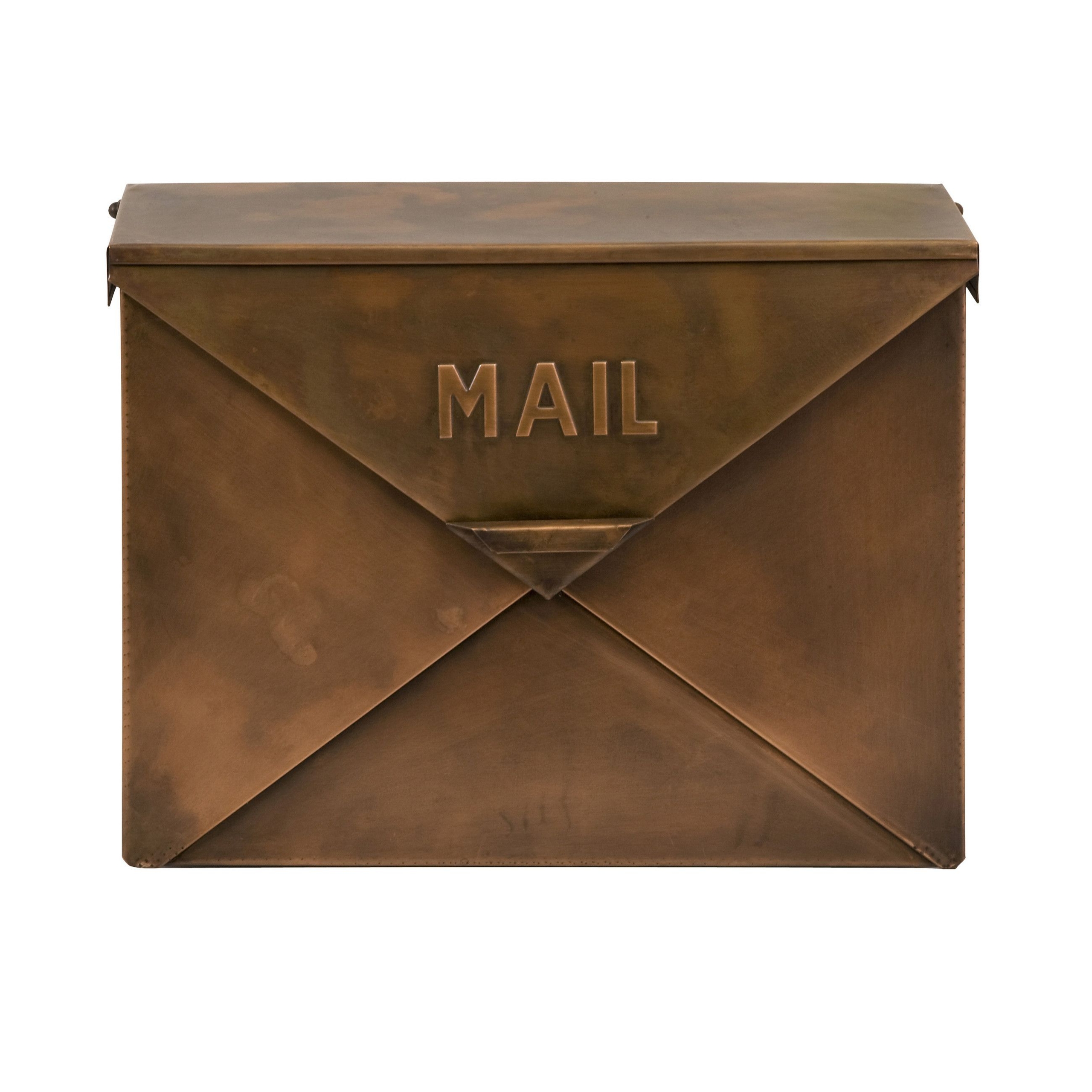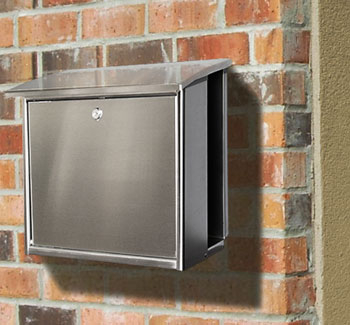 Stainless Steel Modern, Contemporary Wall Mount Mailbox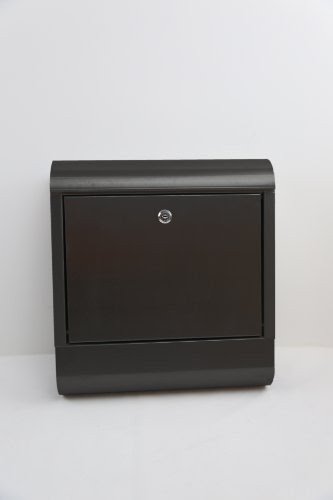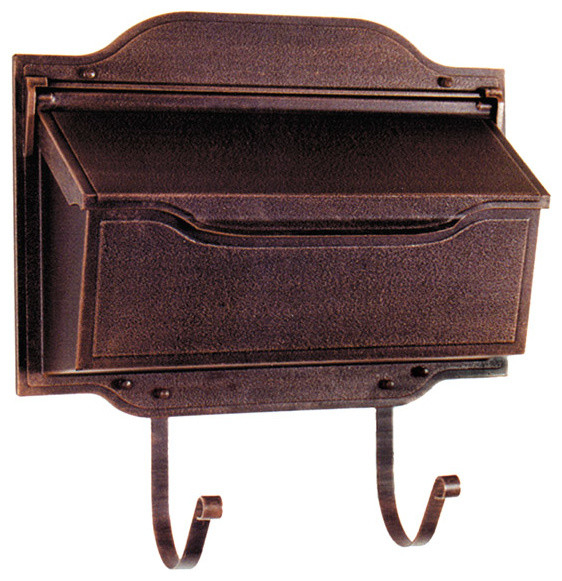 Contemporary-Horizontal-Wall-Mount-Mailbox-Residential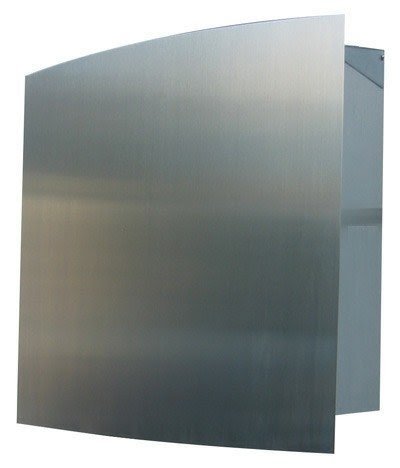 Stainless Steel Modern, Contemporary Wall Mount Mailbox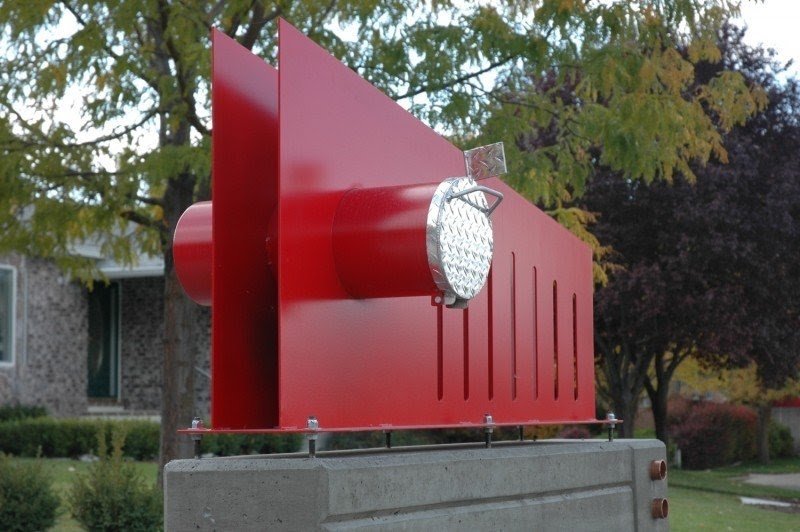 Modern Mailbox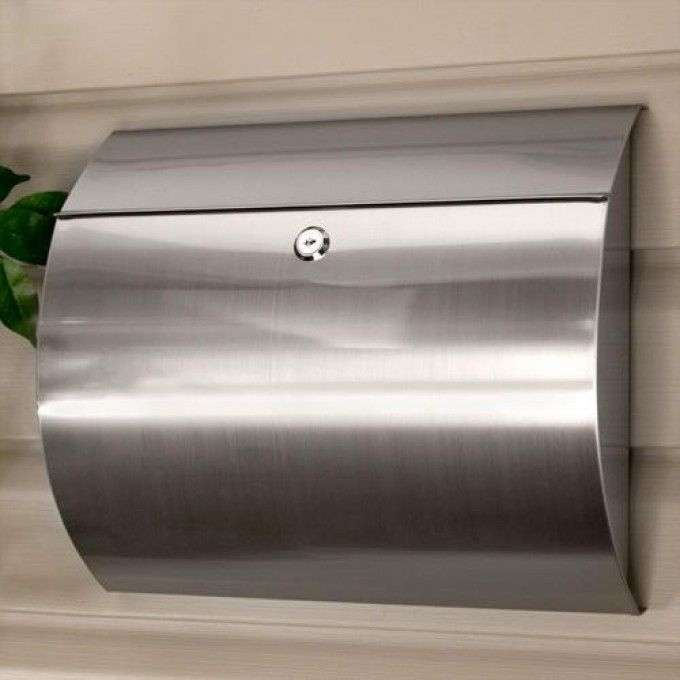 An elegant though rather simple modern wall-mounted mailbox suitable both for modern homes and offices. It has a semi-cylindrical body of durable stainless steel and a lockable lid. It's very easy to mount and clean.