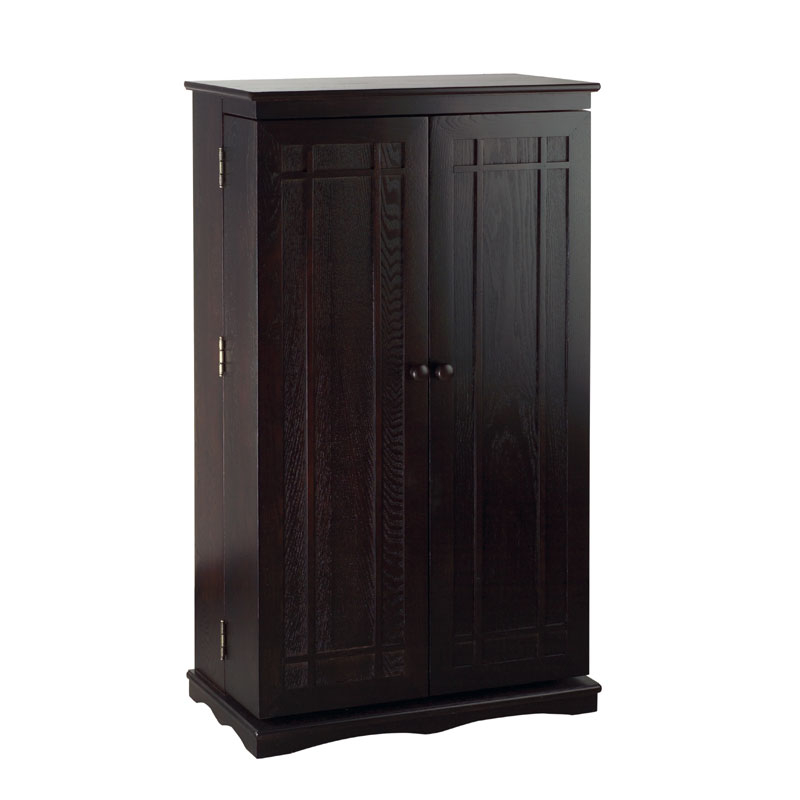 This piece of furniture is a high quality product that looks very stylish and provides a large storage space. It is an ideal product for the storage of CDs, DVDs and VHS tapes. This piece of furniture measures 40.000H x 23.250W x 13.000D.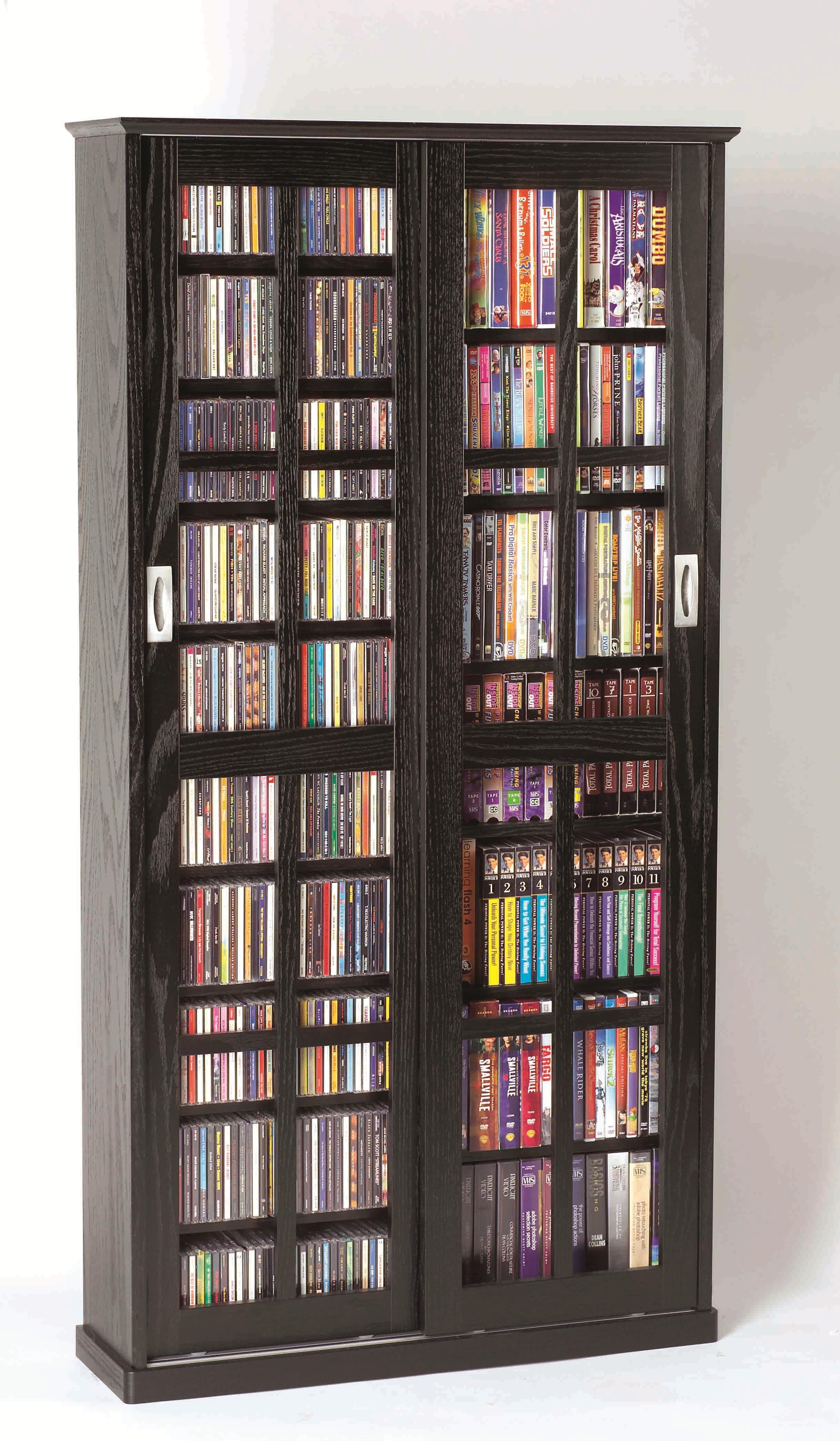 In this sliding glass door storage cabinet elegance meets function to create beautiful and convenient way to store books or CDs. Made of solid wood veneers with walnut finish and brushed metal door pulls, it features 18 fully adjustable shelves.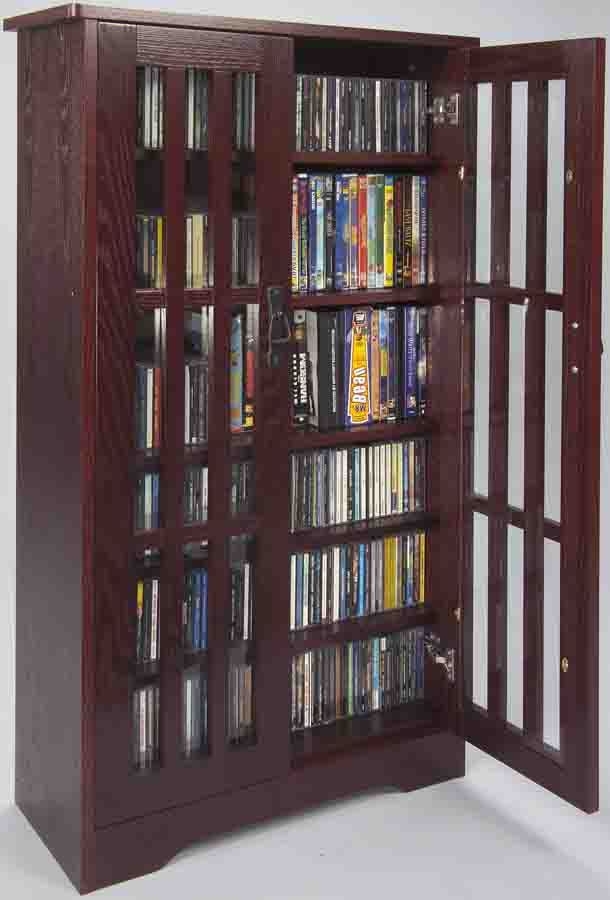 Leslie Dame M-371DC Dark Cherry Mission Style Glass Door Multimedia Cabinet $179.95
It is a deluxe CD storage rack that has got locking shaker doors and black finish. It is constructed from CARB-compliant laminated composite woods with a sturdy MDF backer. It measures 64 inches high by 24 inches wide and 14.5 inches long.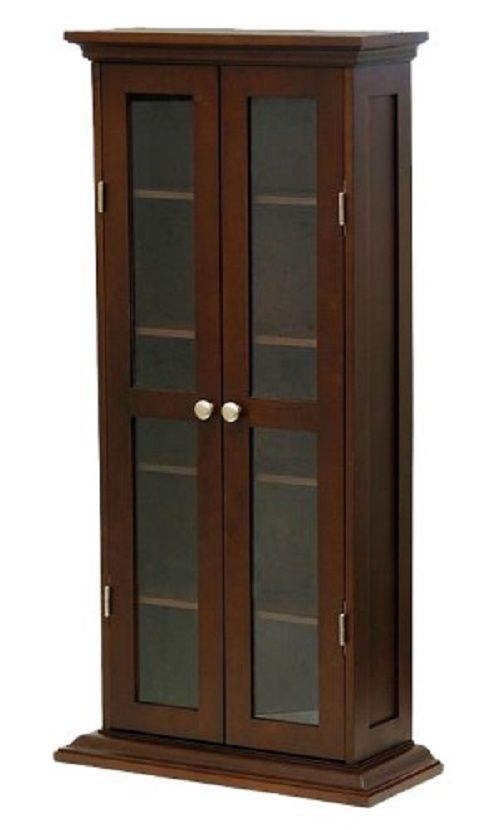 Elegant and full of grace, the Wood Cabinet with Glass Doors offers capacious storage space along with vintage design. Glass double doors reveal five adjustable shelves made for holding DVDs, Blu-ray, and music records.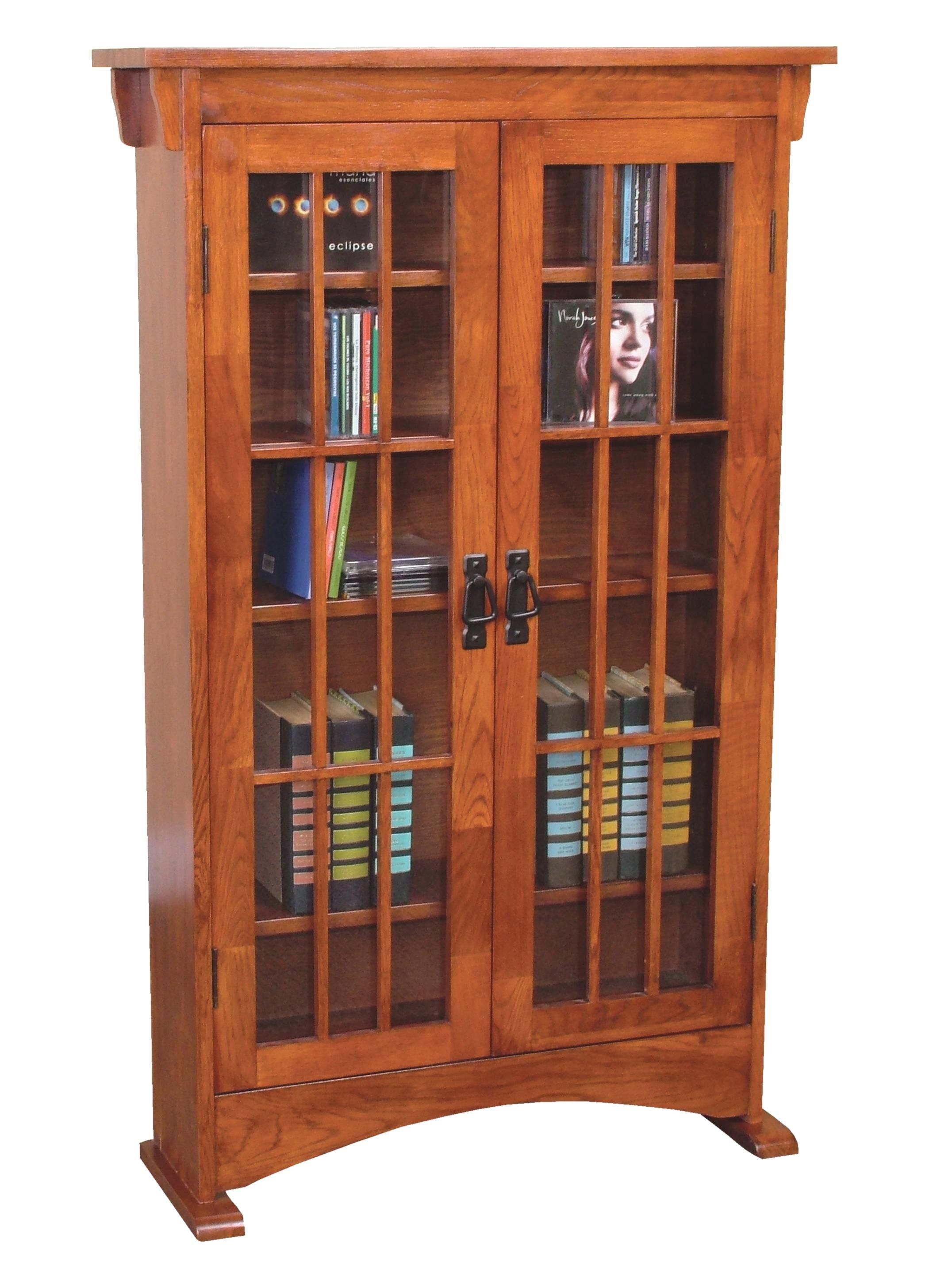 I would need two.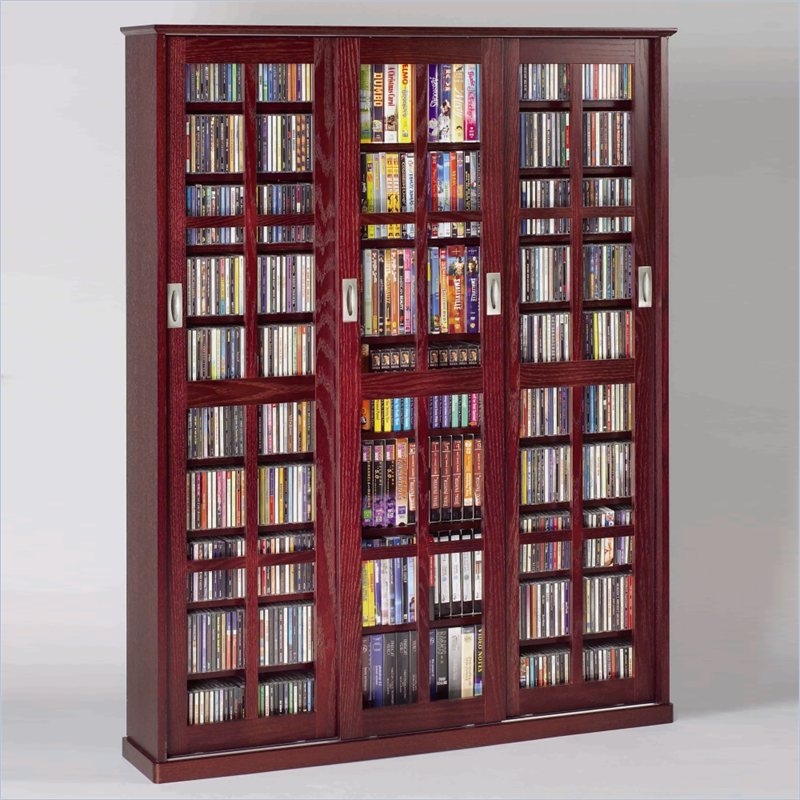 This contemporary cabinet in a dark cherry finish is crafted from solid oak veneer. The cabinet includes sliding glass doors with tempered glass panels and metal door pulls. Accommodates up to 1050 CDs or 504 DVDs or 294 VHS.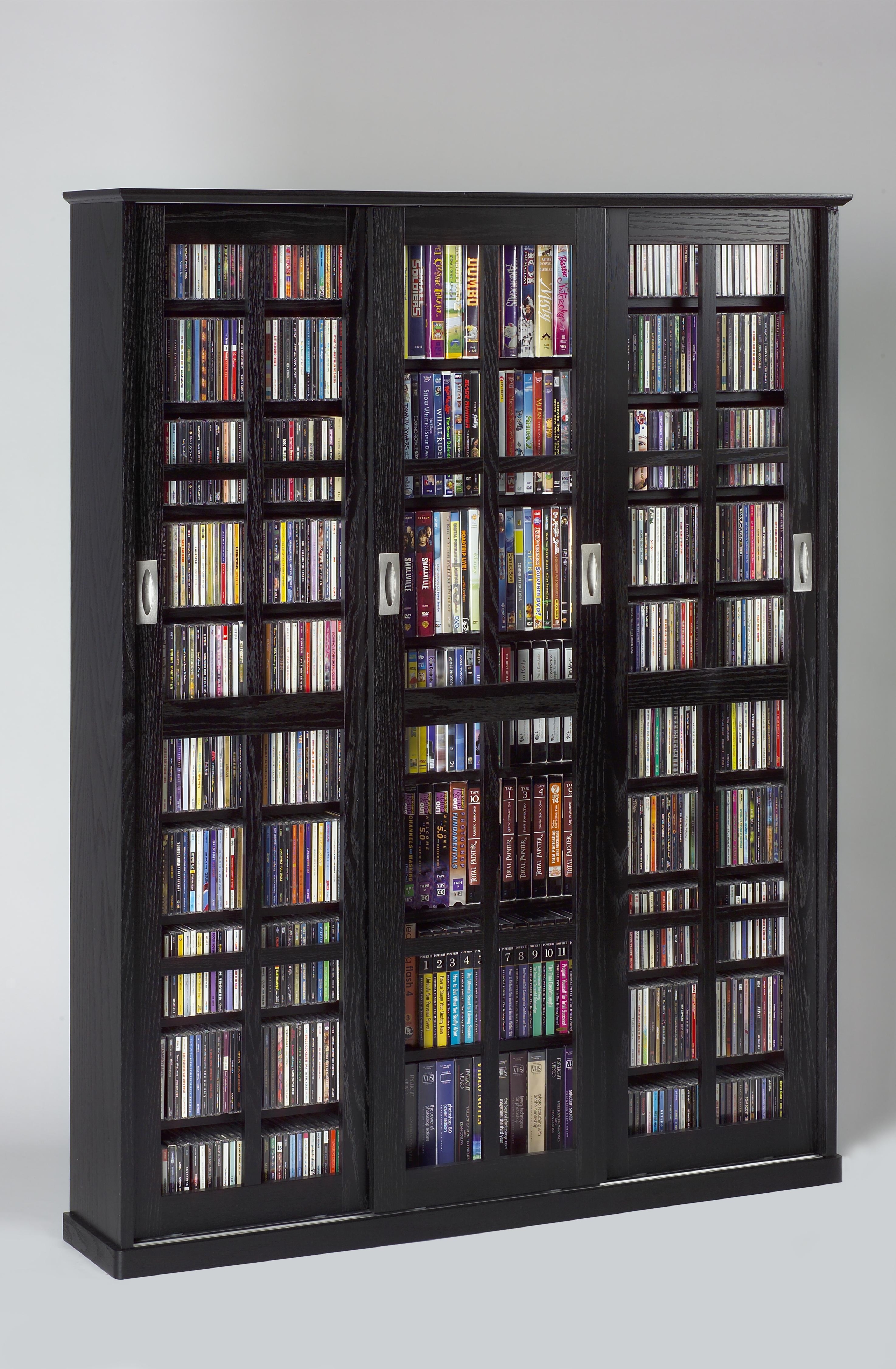 Leslie Dame Sliding Door Inlaid Glass Mission Black Multimedia Cabinet - MS-1050B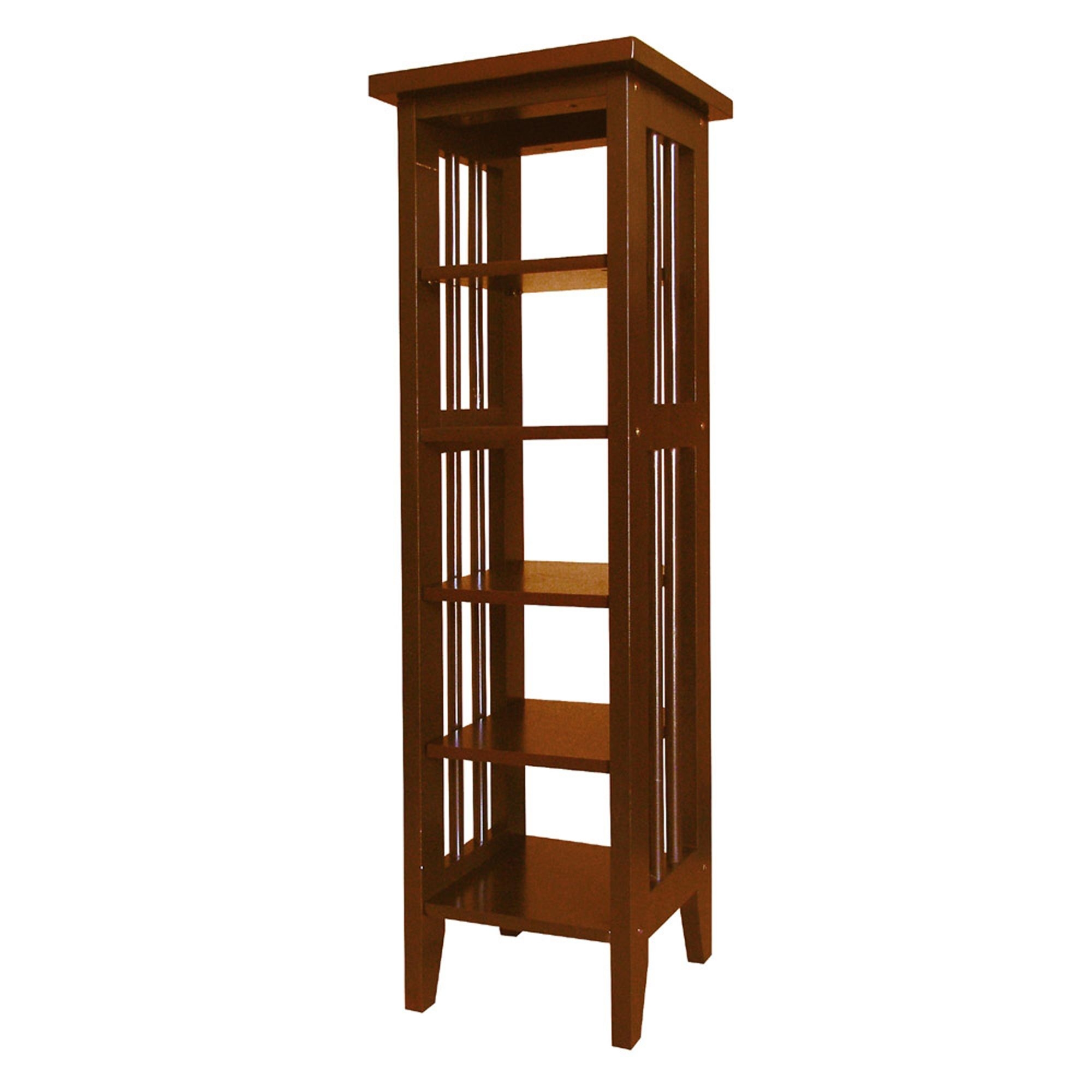 This CD rack in made with style and class in mind - the cherry finish on the high quality rubberwood construction adds warmth and elegance, while the piece holds up to 75 DVDs easily and can be mounted to the wall to prevent tipping. Media tower with adjustable shelves. The base is expanded for added stability. Can hold 320 CDs, 130 DVDs, 240 Blu-ray, or 80 VHS tapes. Saves space. Good solution for the management of the walls in the living room. Amish Outlet Store : Simple Mission Stereo Cabinet - This is shown in oak, but it also can be had in maple $700, or cherry $900. Shelving system made in a modern style. It has 5 open shelves for books, CDs, decorations, and more. Shelf unit made of black metal and tempered glass. No assembly required. Suitable for the living room.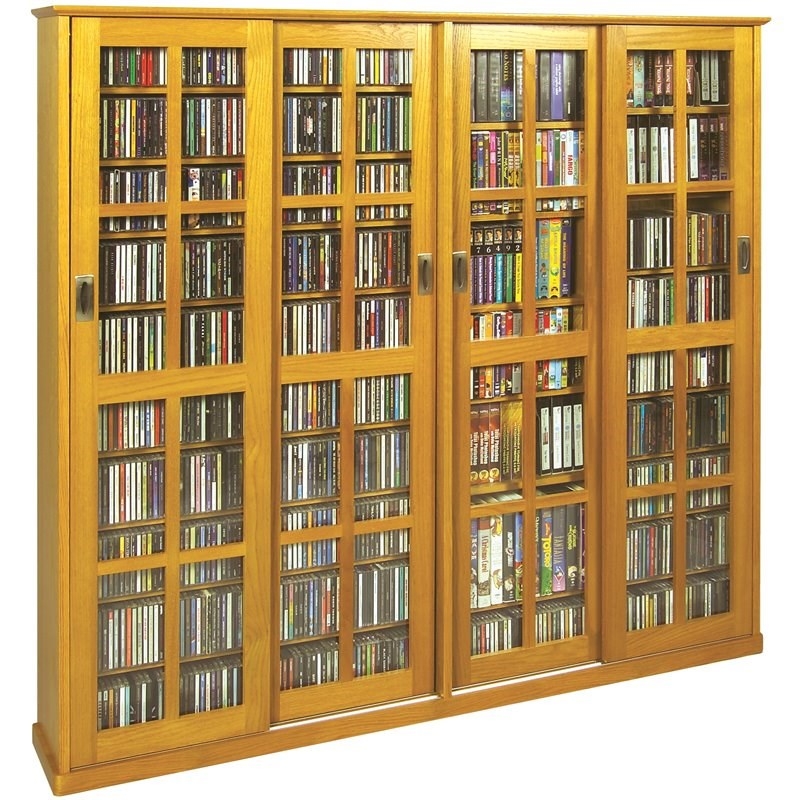 Leslie Dame MS-1400 Oak Mission Style Sliding Glass Door Multimedia Cabinet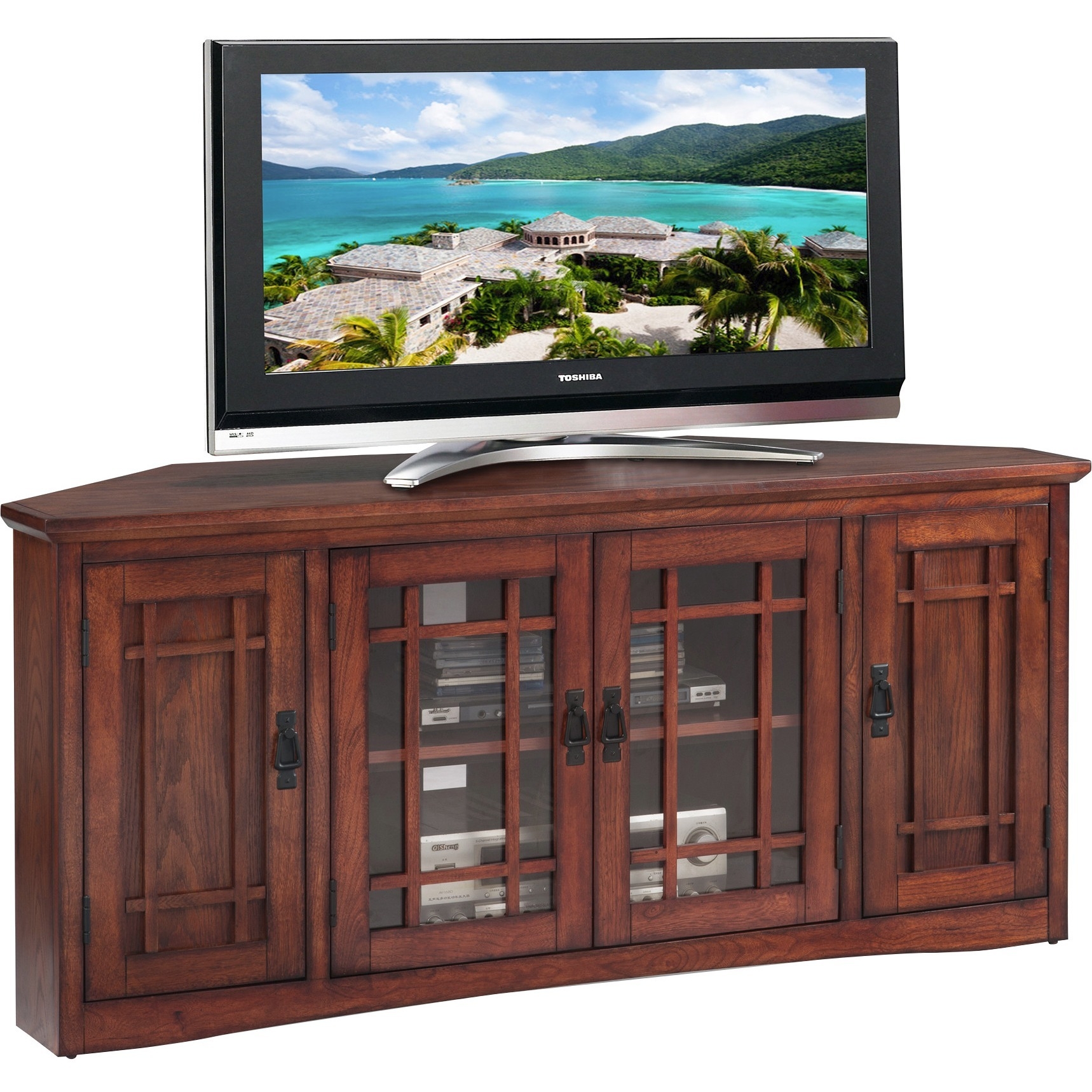 This piece of furniture is responsible for holding most standard-sized TVs up to 60 inches. Its solid construction made of hardwood is able to support the weight of 250 pounds. It is a product that measures 60 inches wide x 20 inches deep x 25 inches high.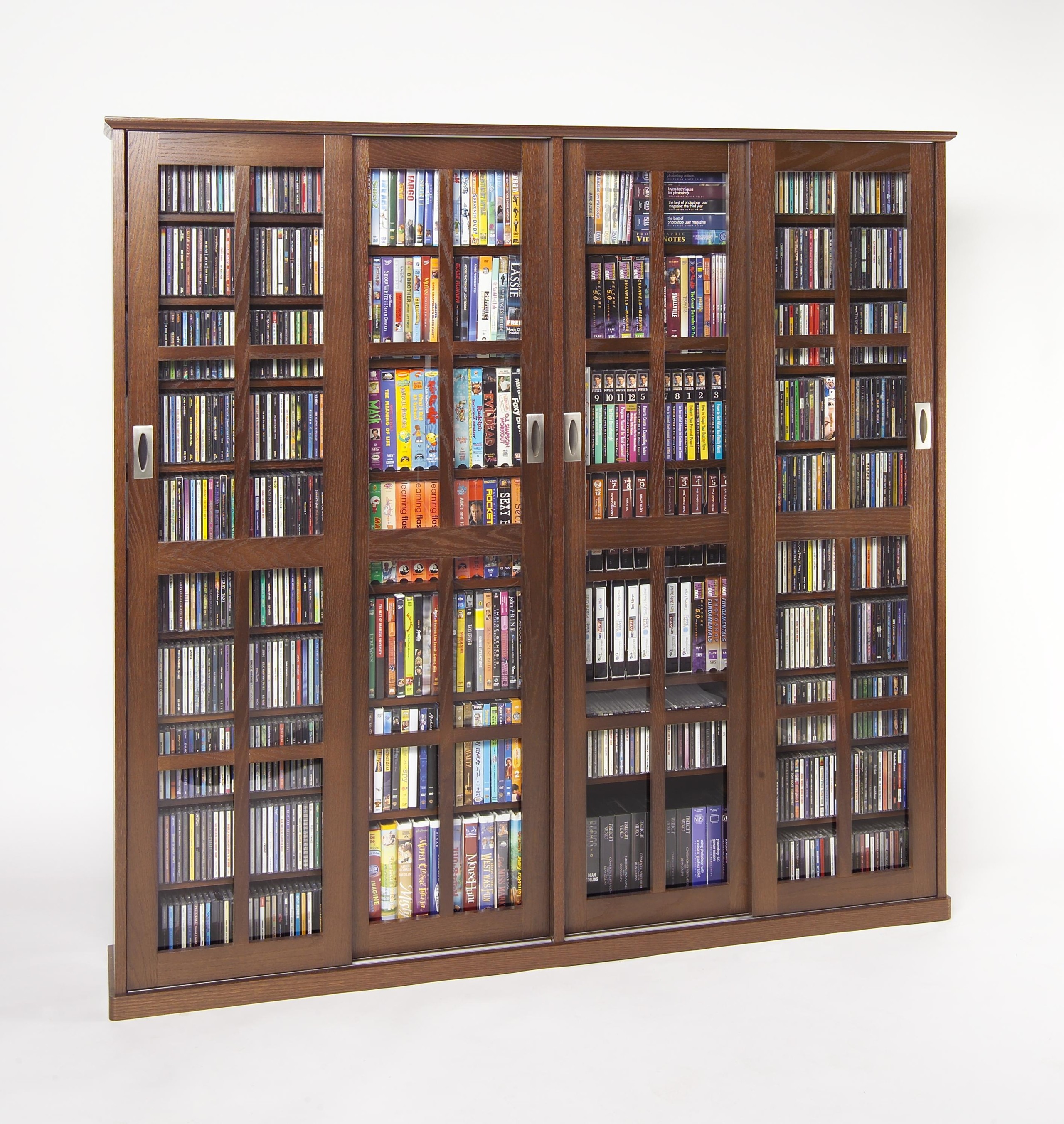 Leslie Dame Sliding Door Inlaid Glass Mission Style ...