Is it time to upgrade your beauty station? Or are you looking to create a space where you can get ready in peace? If so, a makeup desk should be on your shopping list.
A makeup table not only provides you with a place to do your makeup and hair, but also keeps your cosmetics, accessories, and perfumes all in one place. You don't have to run to the bathroom to grab your favorite skincare product since they can all be stored within the makeup desk.
With a myriad of makeup desk designs available, it can be quite hard to figure out which one to get. What if you buy one and it ends up looking not so great in your bedroom? But don't panic! Here, you'll find different types of makeup desk designs that you may fancy to make sure you're buying a piece that's right for your needs and home style.
Hollywood style with lights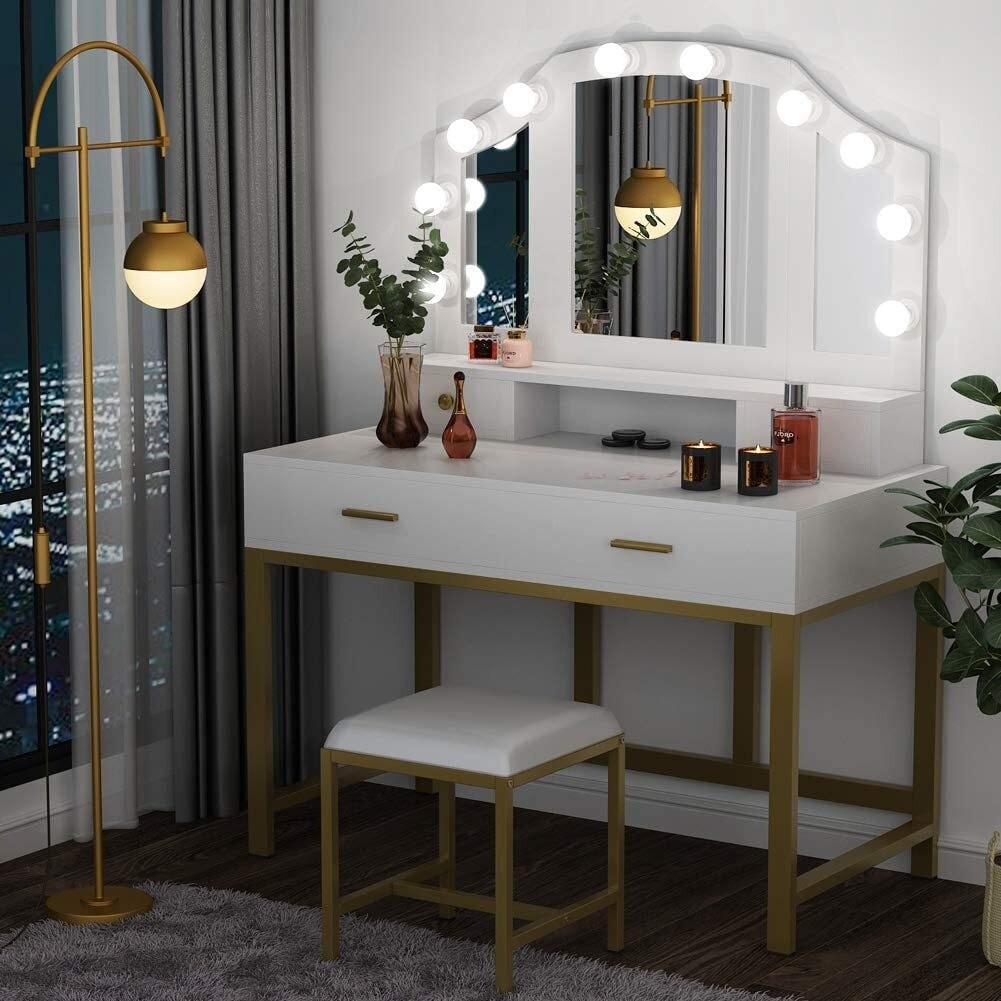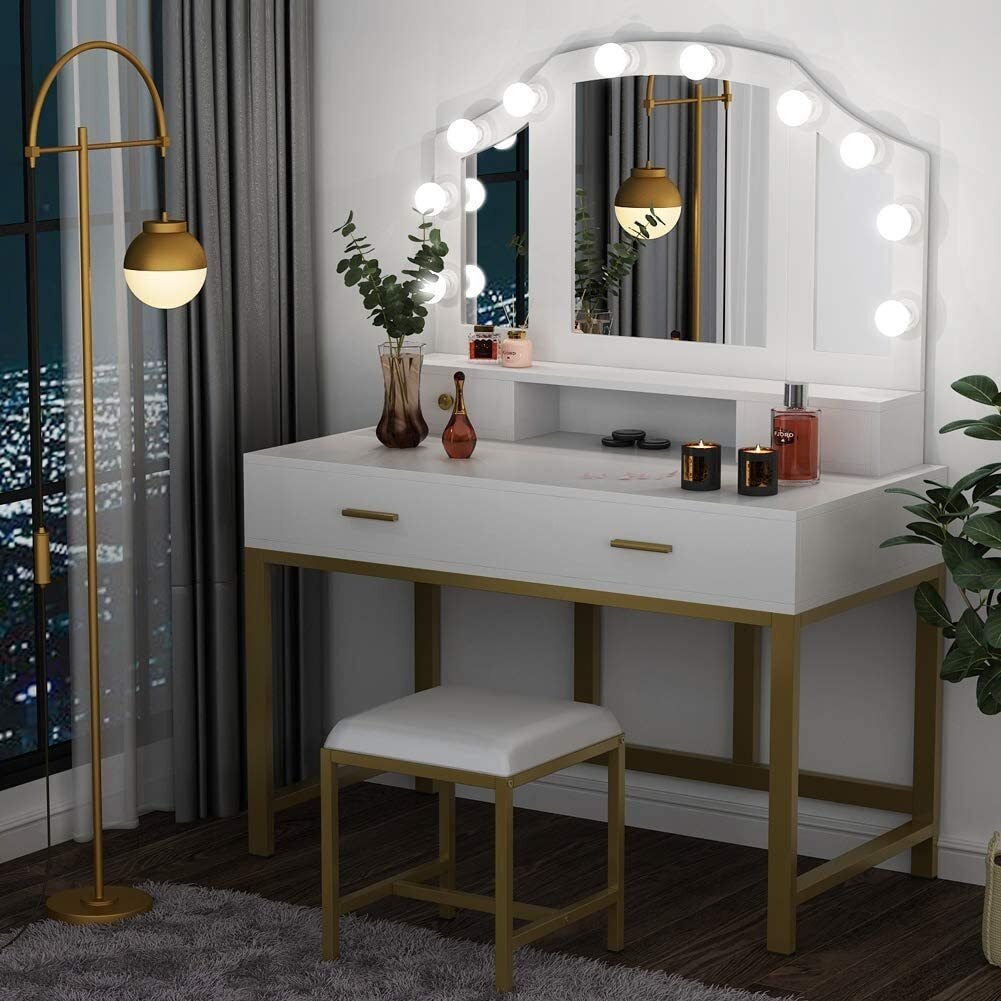 Some makeup desks make it easy to get ready even in the dark. This is because the mirrors come with LED bulbs that brighten up the area from all angles. Hollywood style makeup desks are highly favored by stars and makeup artists since they offer unbeatable lighting for a flawless makeup application. Plus, if your makeup desk with mirror doesn't already come with built-in lights, you can customize it yourself and add LED bulbs to turn your vanity into a charming piece. So, if you're an aspiring makeup artist or simply enjoy experimenting with makeup and need the best lighting possible, this eye-catching addition is the one for you.
Glamour Mirrored Desks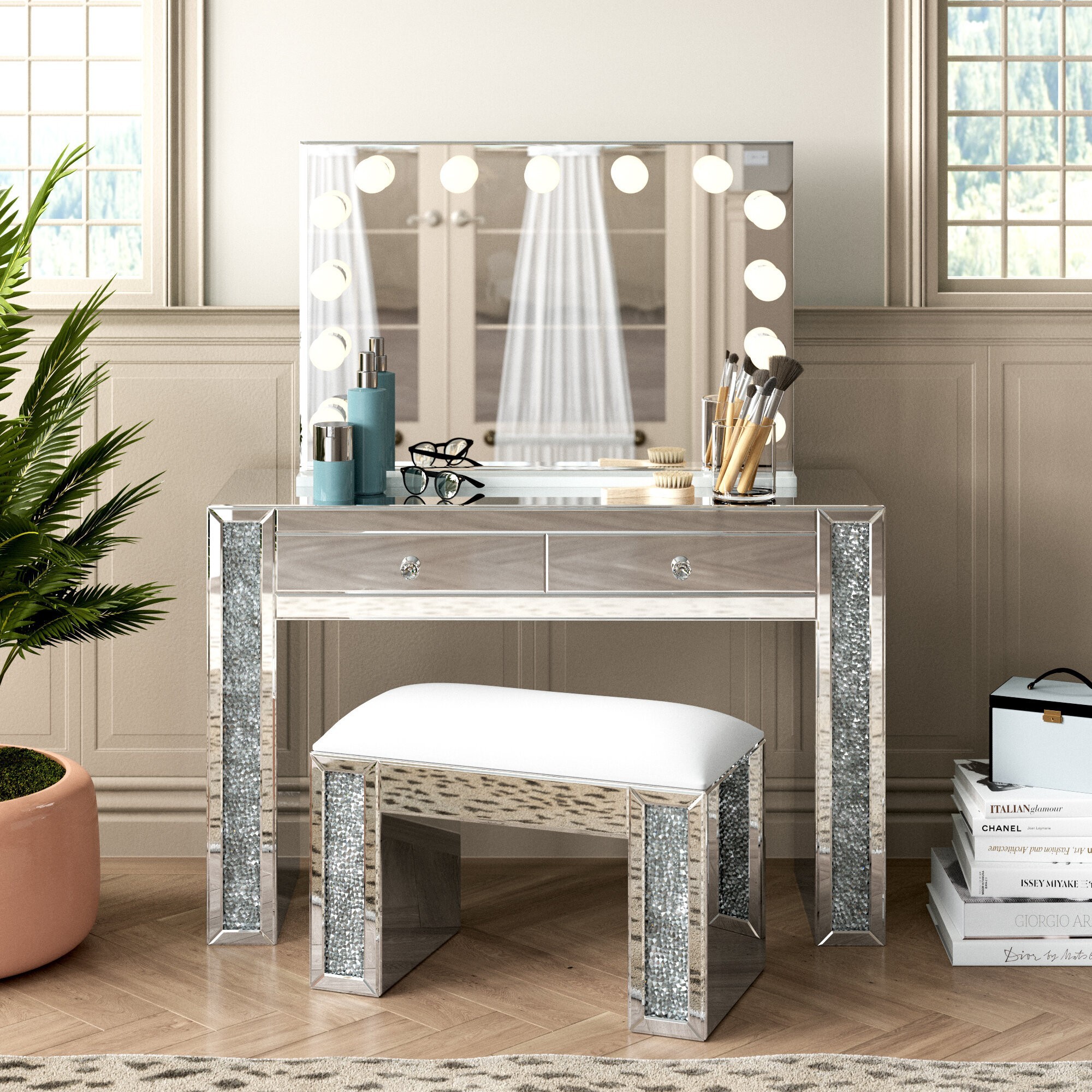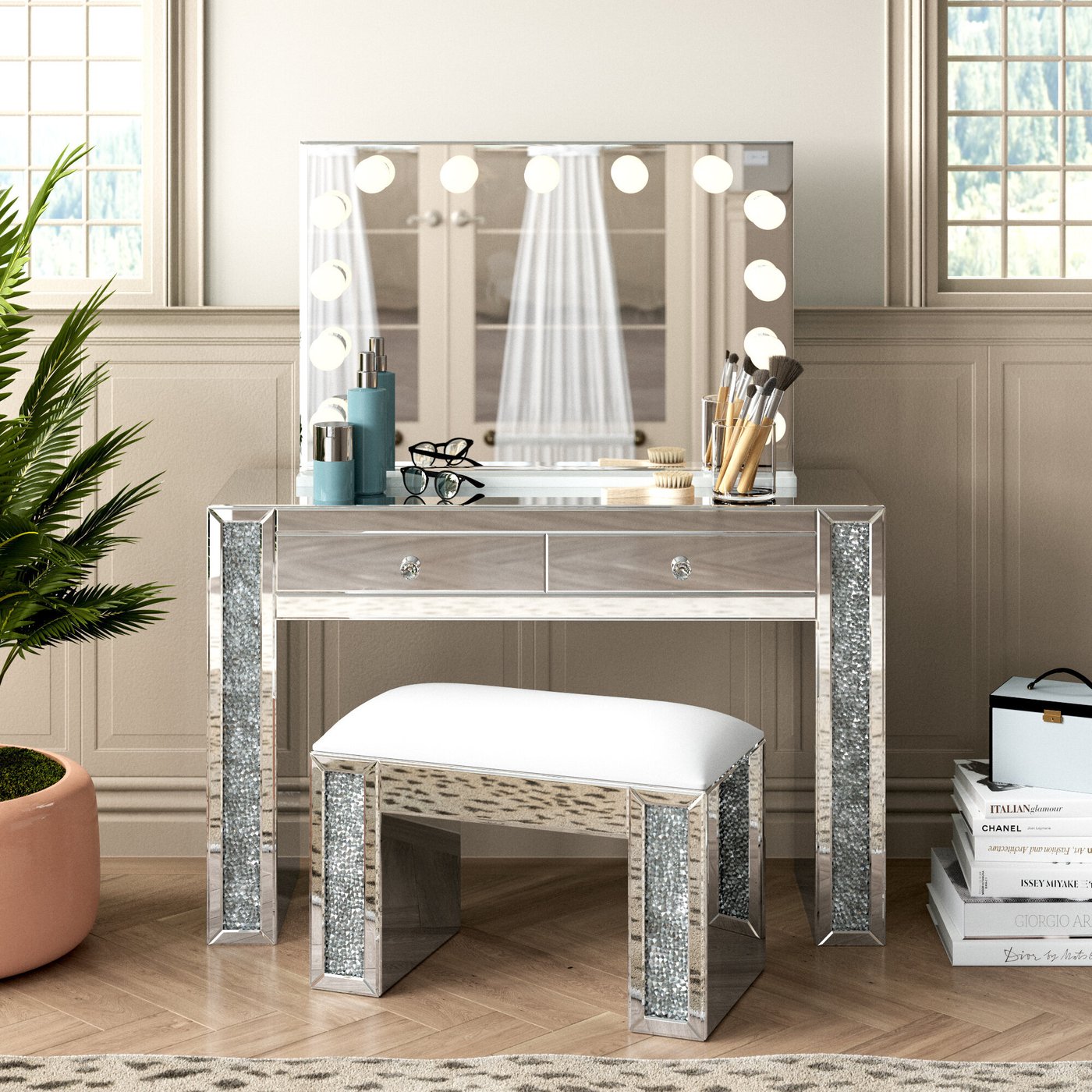 As its name suggests, this makeup table with mirror is both glamorous and mirrored on all sides. Glamour mirrored desks aren't your typical kind of makeup desks. Most people are afraid they'll easily break the mirrored desk or that it'll look too out extravagant in their room. But if you're a classy person who wants to make a striking focal point in your room, a glamour mirrored desk is a great option for you. Their mirrored design instantly adds a luxurious feel to the setting, provides you with a stylish spot to do your hair and makeup, and features mirrored drawers to keep your cosmetics organized in style.
Makeup desks with drawers only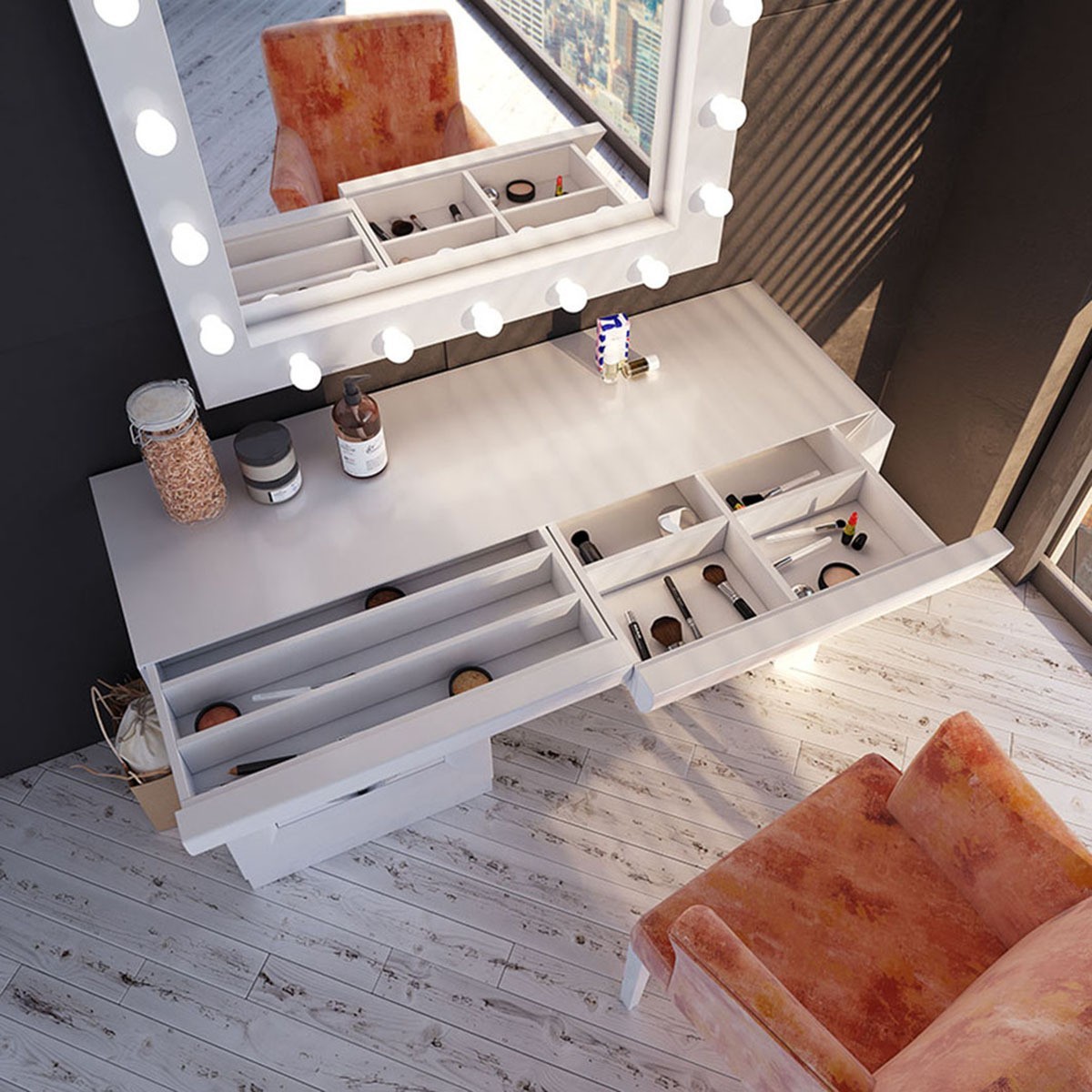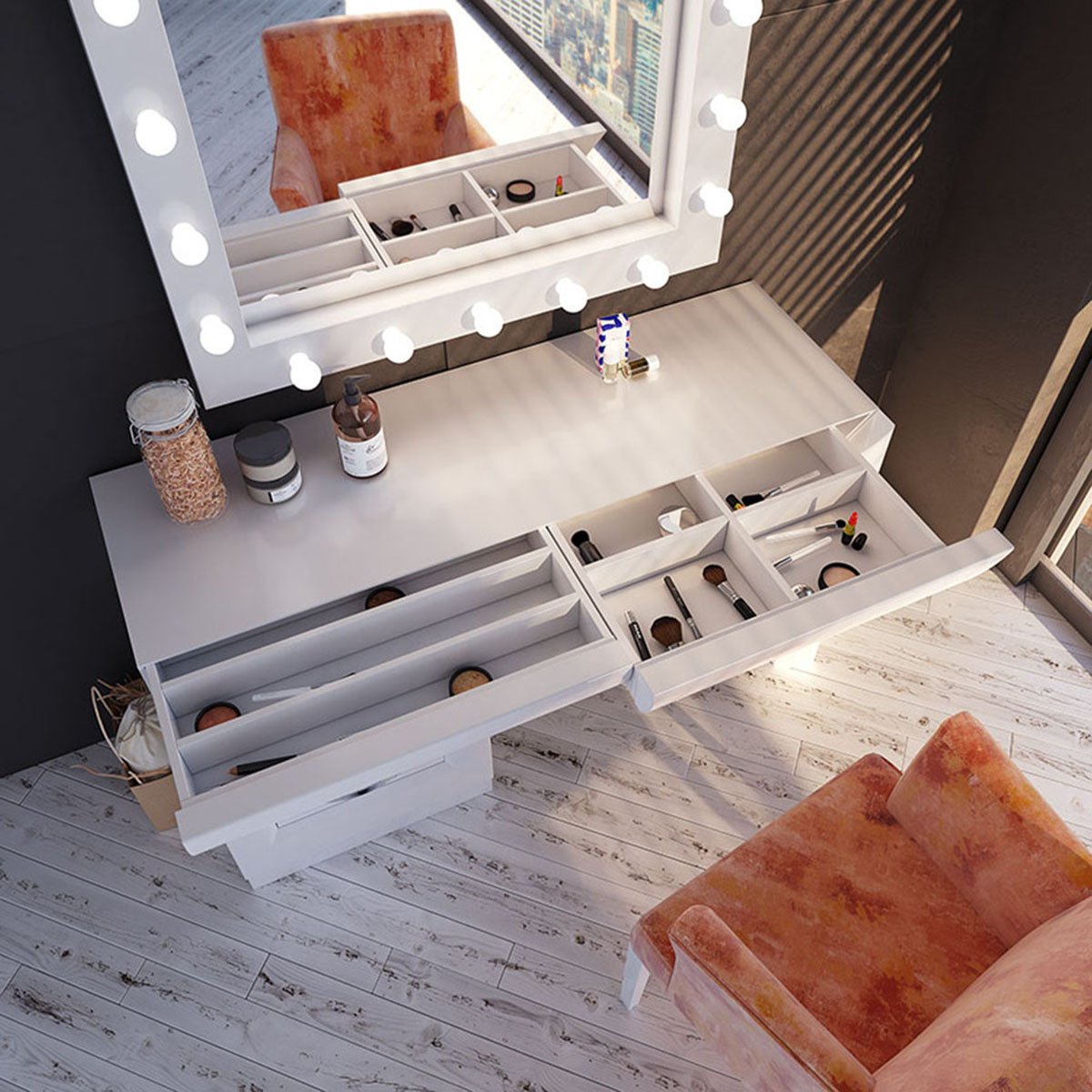 Do you frequently hoard makeup and need a lot of storage for your beauty products and cosmetics? If this is the case, a makeup desk with drawers only is the perfect solution. Although most makeup desks come with a couple of drawers, sometimes it's just not enough, especially for beauty hoarders and influencers. You may wonder what's the point if it only includes drawers and doesn't come with a mirror? Makeup desks with just drawers actually offer a significant amount of storage space since they come with more compartments to neatly organize all your makeup and hair products. You can then later customize the desk with your own mirror if you need one.
Lift Top Makeup Desks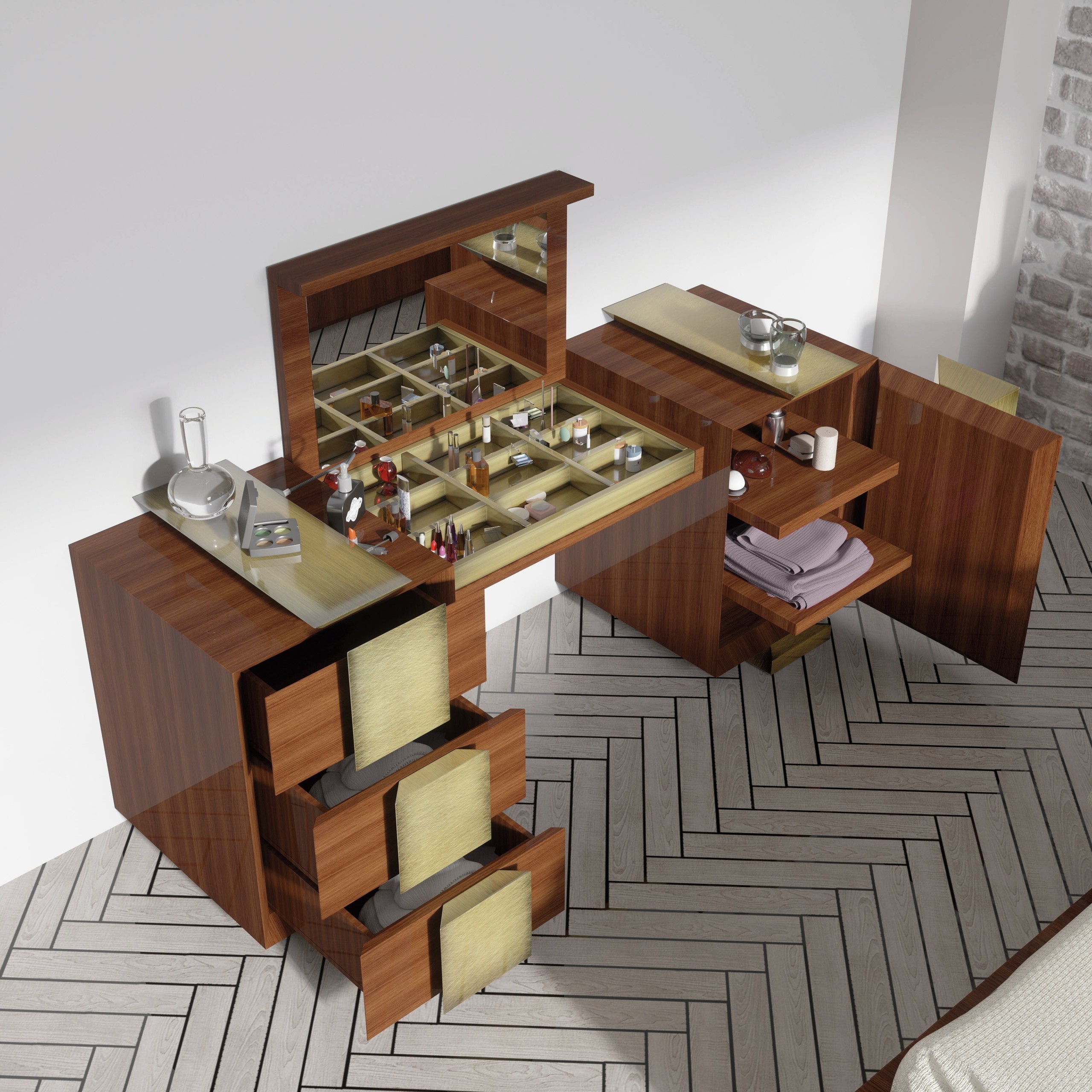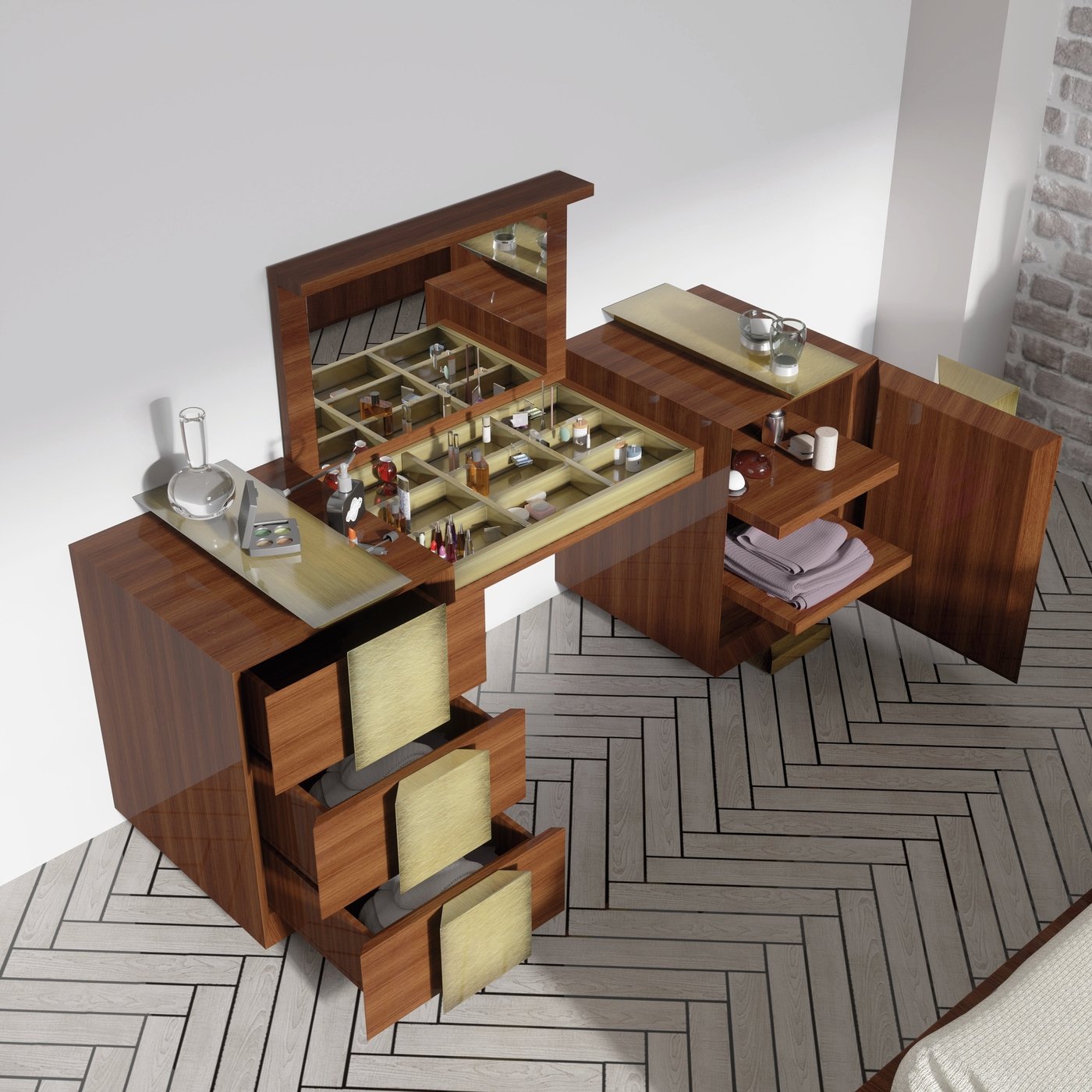 Lift top vanities are the perfect choices for small spaces. They feature a multifunctional design that can be used as a table and vanity whenever you want. All you have to do is fold the mirror down or lift it to transform the desk. These types of makeup desks are compact, space-saving, and have an understated look that complements a variety of interior decor. Moreover, lift top makeup desks include a hidden drawer to keep your jewelry safe and additional drawers to store any items you need to get ready.
Makeup desks with cabinets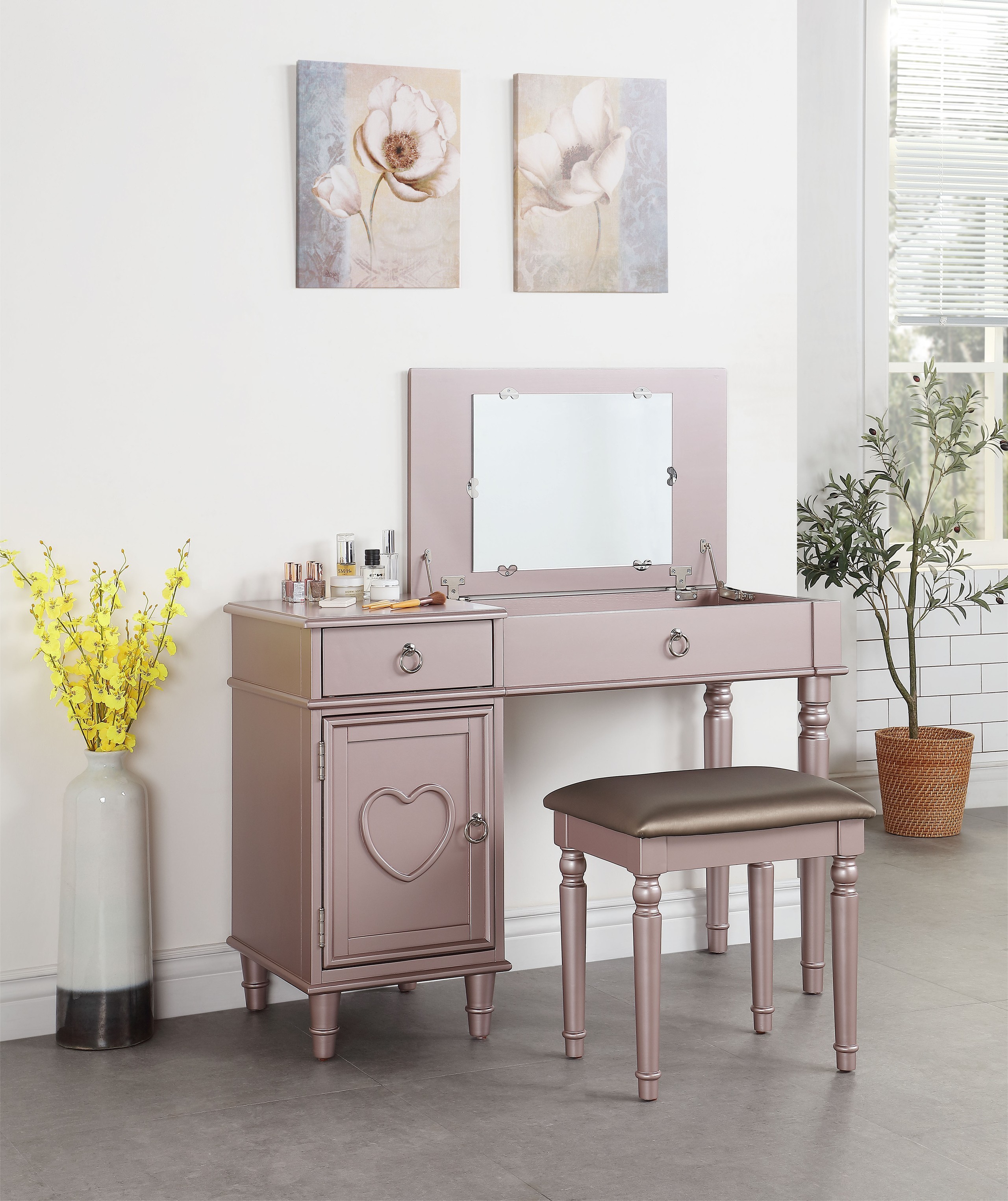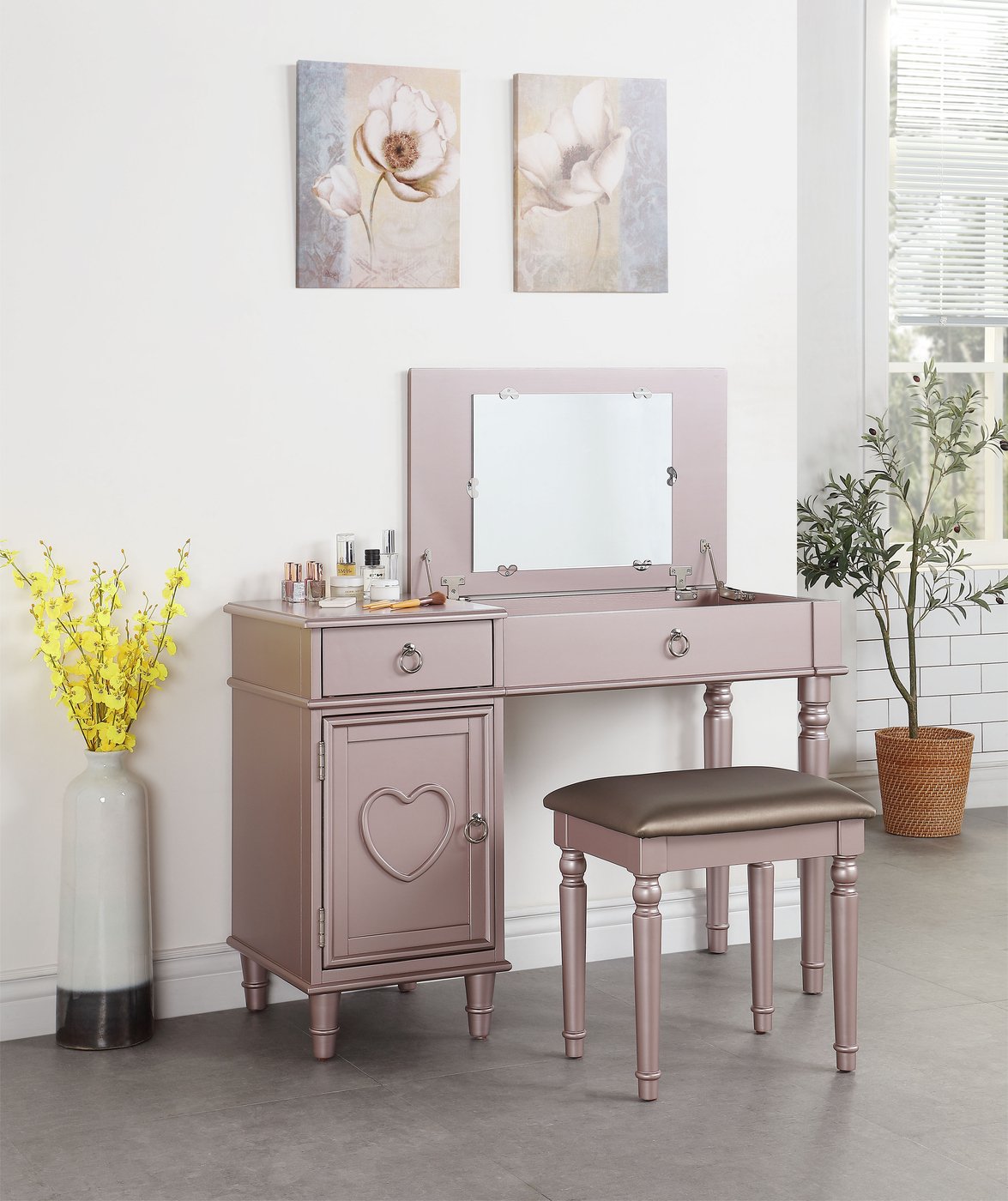 If you're a hairdresser or own a lot of hairdressing tools that can't fit in drawers, you may want to opt for a makeup desk with cabinet storage space. Most makeup desks contain drawers but cabinets are necessary for larger items such as a hairdryer and wig stand. Although these types of makeup desks aren't that common, they still offer ample storage space for various tools.
There are plenty of makeup desk designs to choose from, but now that you know these different types of makeup desks, you'll be able to easily choose one that meets your requirements whether that's lighting, storage space, or versatility. There's definitely a vanity set out there for you!