Our Choice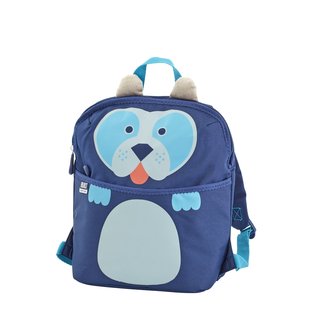 Dog Lunch Picnic Backpack
Send your kids off to school in a whimsical fashion with this dog lunch backpack. Made from reliable, water-resistant polyester, and food-safe materials, it is the ideal choice for children of any age. The interior is insulated to keep contents warm or cool until lunchtime, and the adjustable padded shoulder straps ensure maximum comfort for your child. Pack a snack in the front zippered pocket for your child to easily access.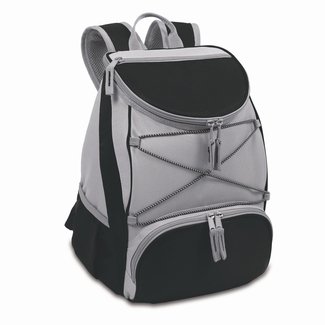 23 Can NCAA PTX Backpack Cooler
Endless options at your disposable with this spacious and fully insulated backpack cooler. Consisting of a 20-can capacity, you have adequate space to carry around drinks for the entire family. Thanks to the water-resistant interior, and the adjustable backpack straps, you can transport your cold items in comfort and style. The numerous pockets also allow you to throw in last-minute items while the exterior stretch cargo cord is perfect for securing jackets to dry out before sundown. There's also a handy harness attachment for golf carts ensuring that no golf trip is complete without this functional backpack cooler.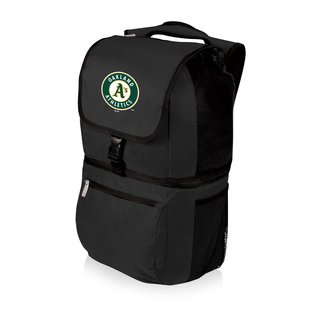 Zuma Cooler Picnic Backpack
Taking a long trip and need extra supplies? Then this stylish and lightweight cooler backpack is the perfect companion. With a 20-can capacity and a mesh section to dry out your board-shorts, you'll be able to carry things around for the entire crew. The two large exterior pockets are perfect for carrying extra snacks while the two easy access external beverage pockets allow you to pull out drinks in a jiffy. Mesh shoulder straps keep you cool while hiking up your favorite trail or heading to your favorite camping site. It is the ideal backpack cooler for fishing and tailgating activities.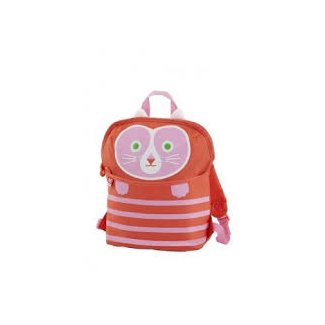 Cat Lunch Picnic Backpack
This cat lunch backpack is a comical and mischievous way for your child to take lunch on the go. Made from food-safe materials, and spill-resistant polyester, it is highly reliable and contains an insulated interior to keep contents warm or cool until your child is ready to eat. The padded shoulder straps are adjustable ensuring maximum comfort for your little one while the top handle allows him or her to carry it in one hand easily. There's a zippered front pocket that can be used to store snacks or throw in last-minute items. This is the perfect lunch bag for school or picnic backpack for a day at the park.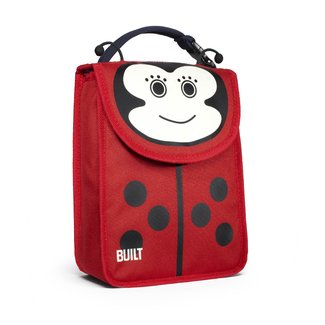 Lunch Bag
This amusing lunch bag takes cute and cuddly to a whole new level. The charming lunch bag is ready to stand watch over your child's lunch like it was their very own. Reusable, durable, and easy to clean, it easily attaches to strollers, backpacks, and bags for a fun-filled and playful lunch on the go. The backpack insulates food on the go for up to four hours and is made from food-safe materials so you can pack your child's lunch with complete peace of mind. In case of accidental spills, simply hand wash and drip dry.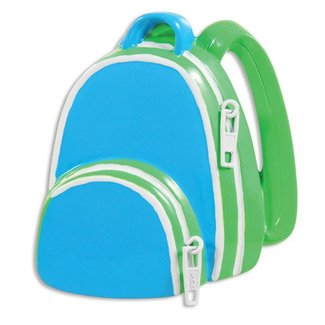 Child Boy School Backpack Shaped Ornament
Looking for unique Christmas decor for the holidays? Then you are in luck. This holiday shaped ornament in blue, white, and green colors is the perfect addition to any hanging ornament assortment. Made from poly-resin material, it is highly durable and comes with an included hanger so you can put it up quickly and easily. The schoolboy themed backpack is the perfect customized holiday hanging ornament to use in your own home or gift to a friend.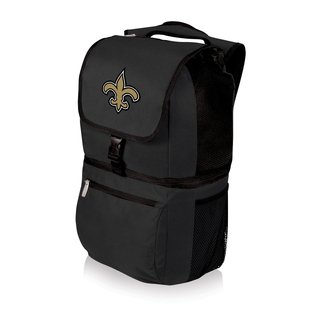 20 Can Zuma Cooler Backpack
This 20 can capacity cooler backpack is as practical as it is aesthetically appealing. It comes complete with an upper mesh section to dry out wet items and two large exterior pockets for taking along essentials. Air mesh shoulder straps keep you cool and comfy while you are hiking or making your way to your favorite camping site. The lightweight and functional backpack is made from reliable polyester and contains a heat-sealed and water-resistant lining to guard against leaks. It's the ideal companion for any family trip.