Our Choice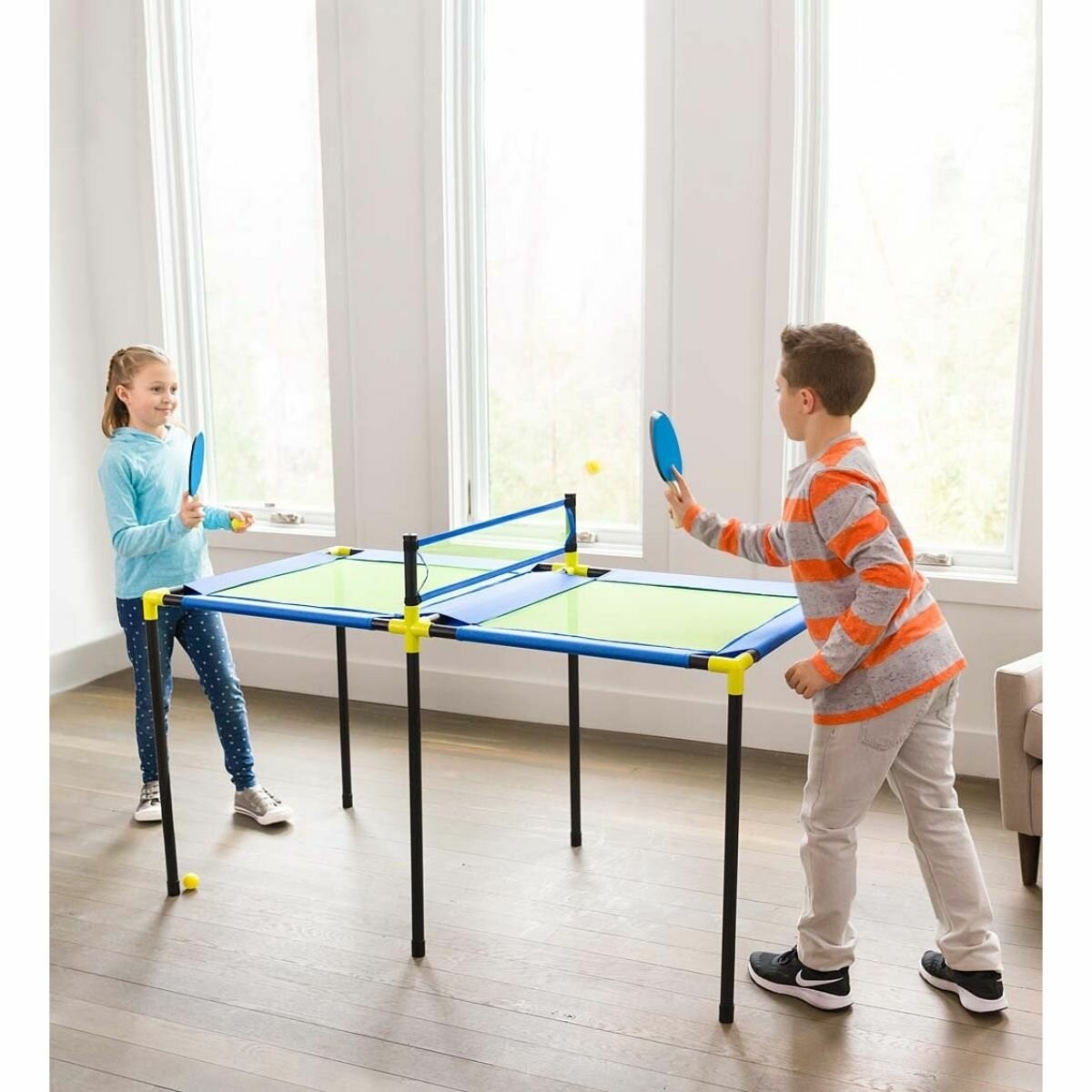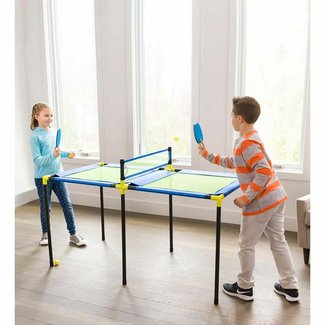 Portable Foldable Indoor/Outdoor Table Tennis Table with Paddles and Balls (25mm Thick)
This portable and affordable tennis table will provide years of active entertainment to your kids while lighting up their bedroom or game room with vivid blue and lime colours. It features a convenient single-player mode, so it's ideal for kids without siblings or for those who like to practice their skills solitarily. Its super-light construction combined with foldable/removable legs assures effortless transport and storage.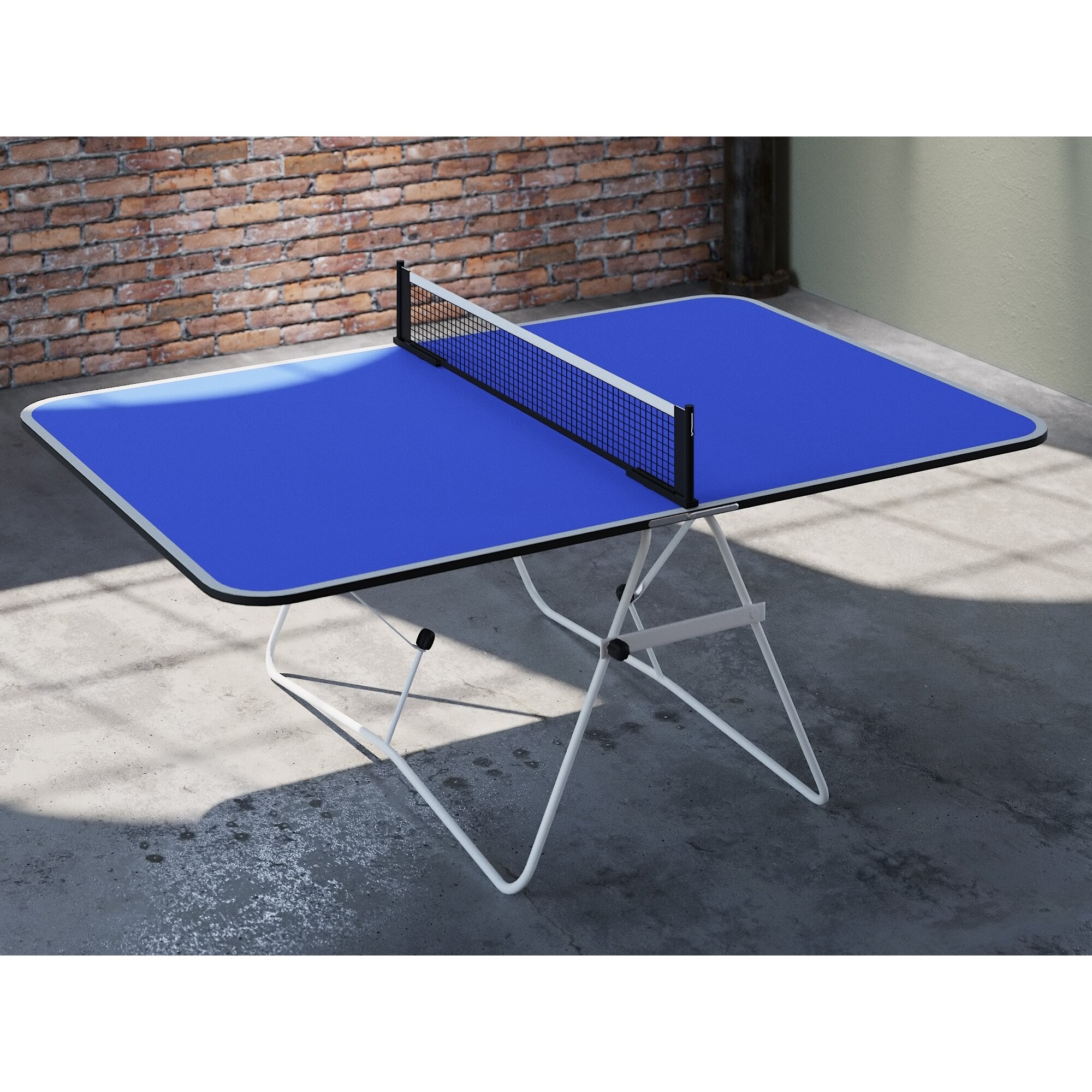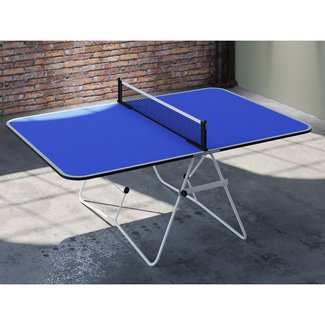 Butterfly Family Mini Foldable Indoor Table Tennis Table
Bring your family together on rainy or snowy days with this light-weight portable tennis table. It features a unique child-friendly option of tilting the surface if a slower play is desired. It's offered in two vibrant colours to set your game in a visually intense environment. The wooden top and the steel foldable construction ensure years of use even around most aggressive players.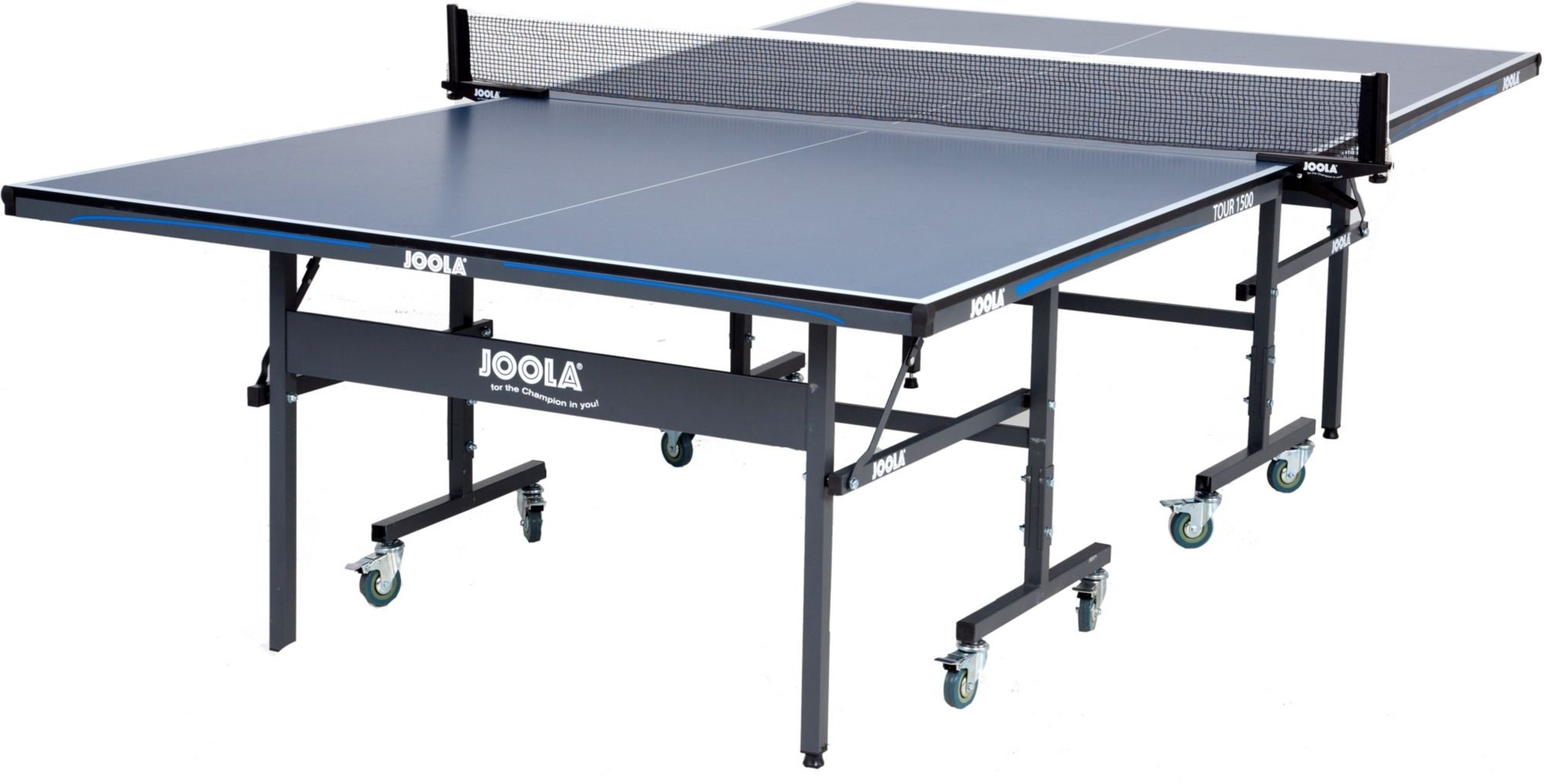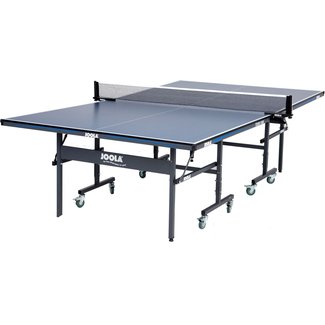 JOOLA Tour Regulation Size Foldable Indoor Table Tennis Table
Bring the excitement of competition at your office parties or school tournaments with this high-grade tennis table. It comes 95% pre-assembled and ready to play in just 10 minutes. Simply attach the legs with the included wrench and clamp the net in place, and you're good to go! The thick medium-density fiberboard provides a consistent and reliable ball bounce. The table sits on thick steel legs with eight wheels featuring adjustable rubber feet to ensure a level playing surface.
Regulation Size Foldable Indoor Table Tennis Table
Invite your friends for an exciting tennis table play or fold up one side for single player practice with this versatile product. The laminate layer of the table surface ensures top-notch performance while the black powder coat finish protects the legs from dents and scratches during wild matches or when transporting it in and out of storage. It's water-resistant so you don't have to worry about occasional spills or moisture-heavy storage rooms.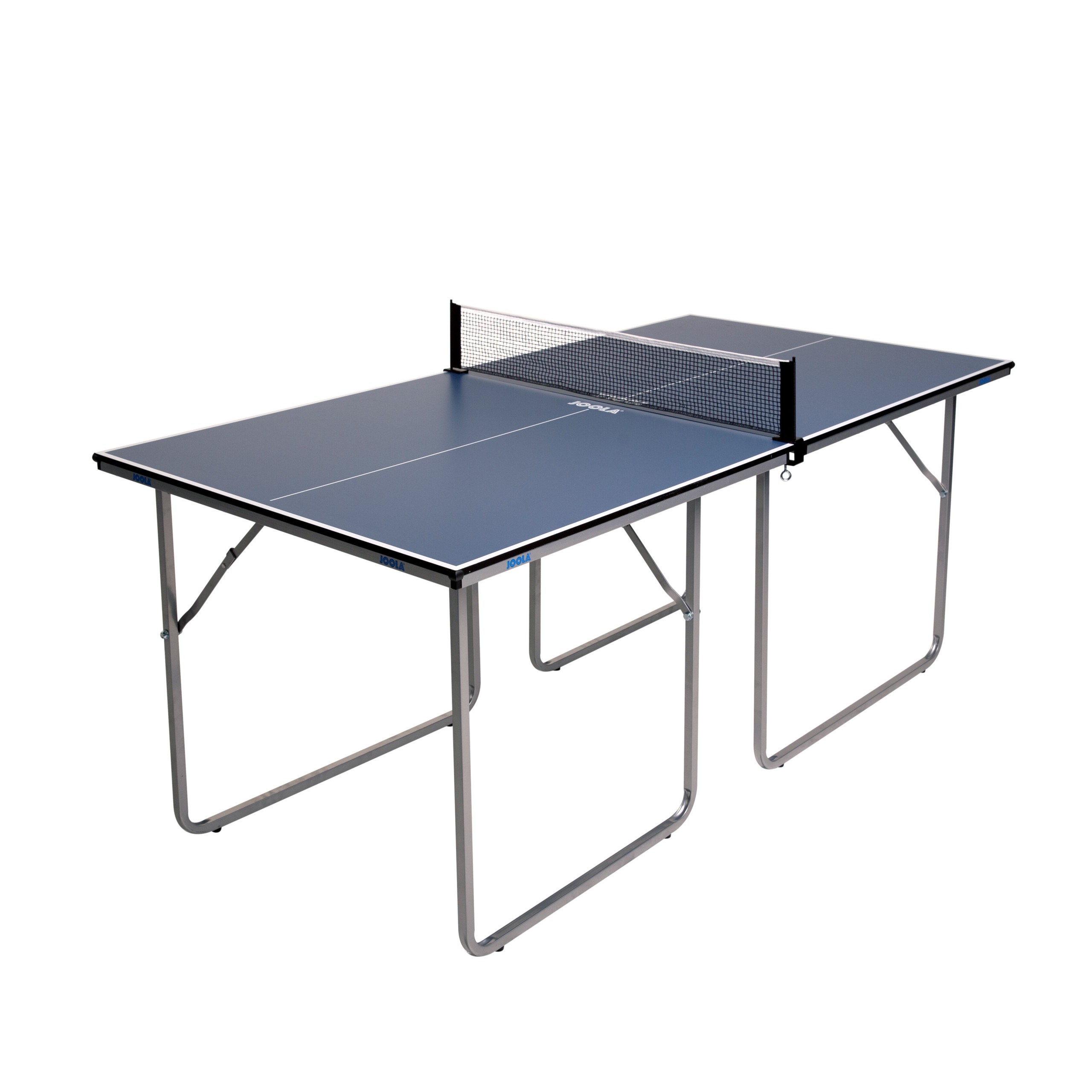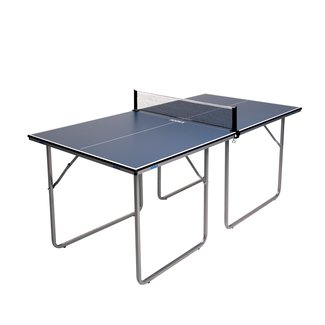 JOOLA Foldable Midsize Indoor Table Tennis Table
Foldable Midsize Indoor Table Tennis Table
This high-quality table will suit tighter spaces while accommodating players of all ages. Each half of the table can stand alone, perfect for card, poker, casino games or any of your other multi-use table needs. With no assembly required, this is a perfect choice for those eager to jump right into the competition. Simply unfold each half's legs, attach the net and you can serve the ball! Start playing like a champion with equipment developed for champions!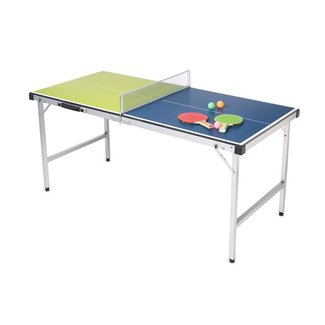 Indoor/Outdoor Table Tennis Table with Paddles and Balls
Indoor Table Tennis Table with Paddles and Balls
This high-end table is absolutely stunning with its modern look and superior-quality components. The delicate warm green top has a calming effect allowing you to unwind after a stressful day while indulging in a fun physical activity. The matte silver legs add to the sleek finish turning your room into a sophisticated gaming club. Decorate the area with chaise lounges or high stools featuring similar metal finish for a swank look.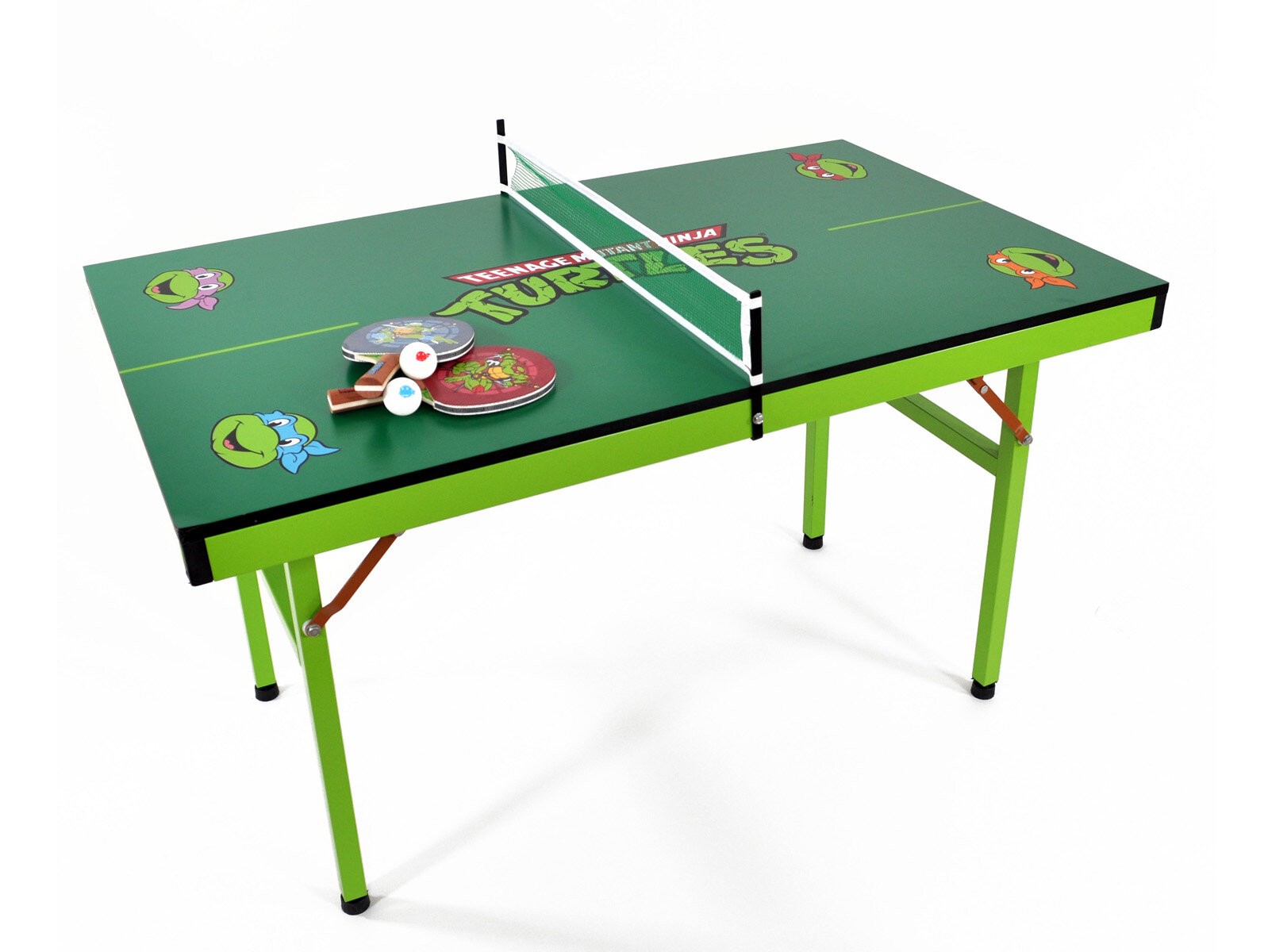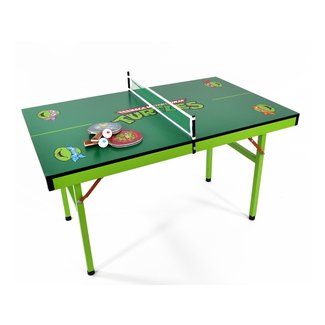 Kettler USA Junior Mini Foldable Indoor Table Tennis Table with Paddles and Balls
Do you need an exciting and visually dynamic table to capture the attention of your little ones? This foldable table will complement animated rooms and is perfect for the 5-13 age group. The 2 racquets, 4 balls, and removable net are included. If you're tight on space, you can easily collapse the legs and fold it in half to store it under the bed or behind the wardrobe. You can be sure of its high standard—it's ISO 9001 and CSA certified as well as CPSIA compliant.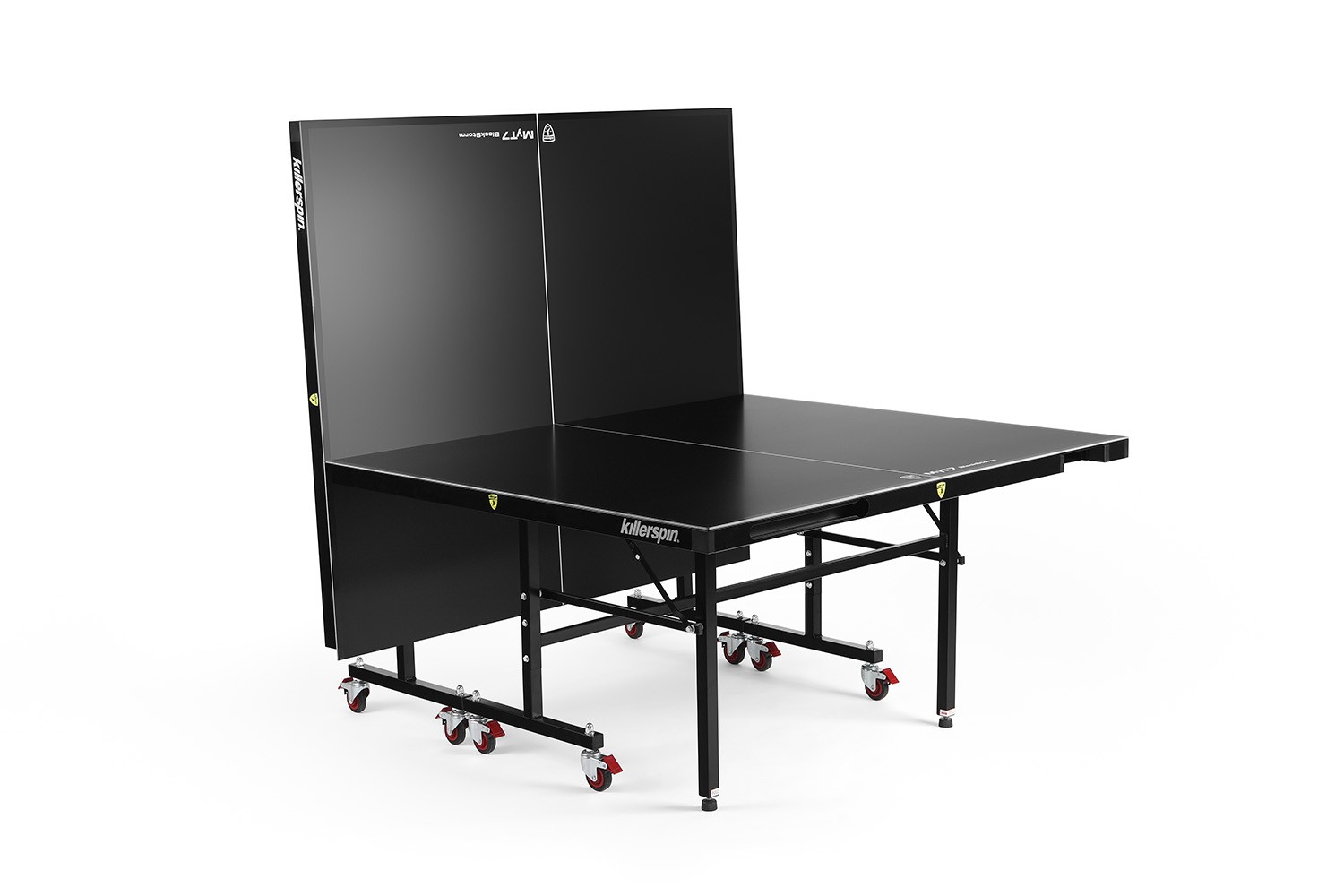 MyT10 Storm Foldable Indoor/Outdoor Table Tennis Table
This revolutionary table is designed to look great and perform even better. The 6mm aluminum-plastic top is perfectly even and warp-resistant. The innovative storage pockets at each end provide easy access to balls and paddles. If you can't find a playing partner, just fold up one half for a solo playback action. The lockable casters secure the table in place and allow effortless repositioning.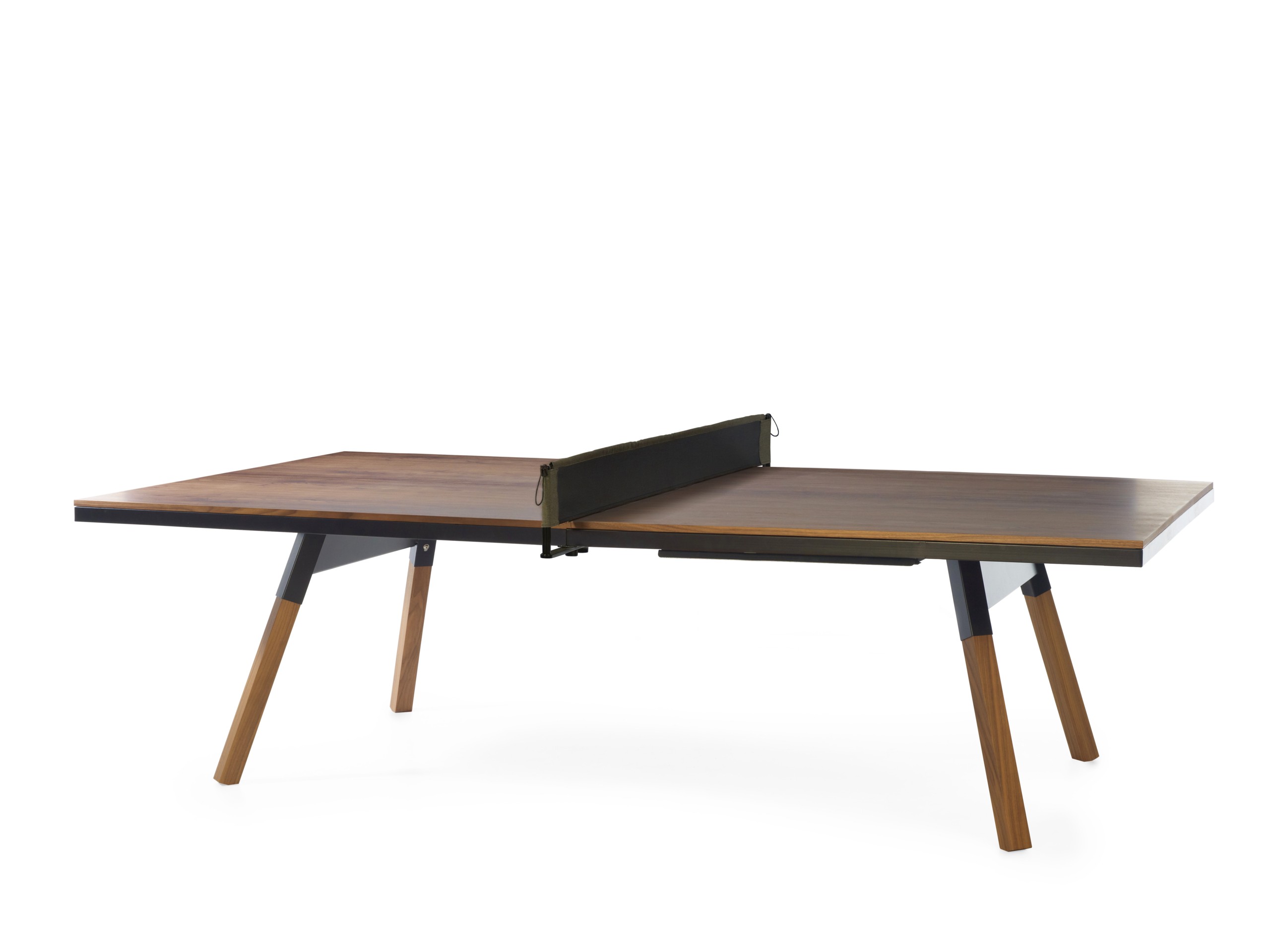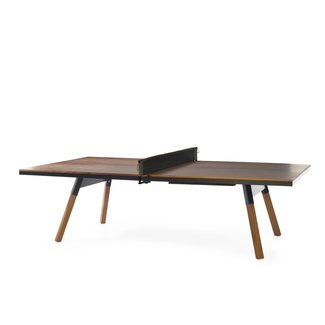 You and Me Indoor Conference Table Tennis Table with Paddles and Balls
Escape the digital world with this deluxe contemporary piece. You're investing not only in a fancy look but also in a surprisingly versatile product—a tennis table/dining table/conference table! Just remove the net to conduct your business meeting or enjoy an office meal. It's an ultimate pick for any agency employing Millennials who value recharging via gaming during work hours.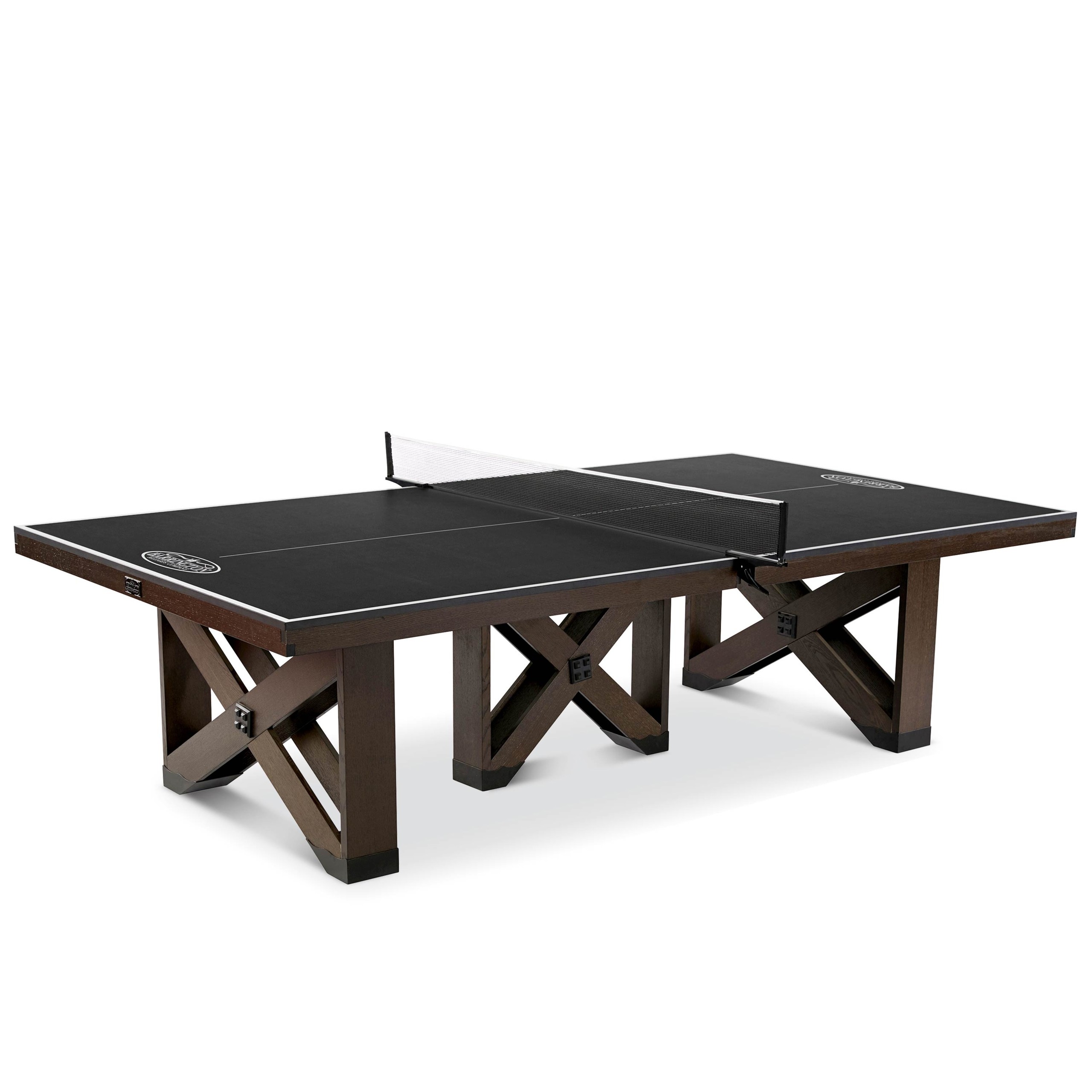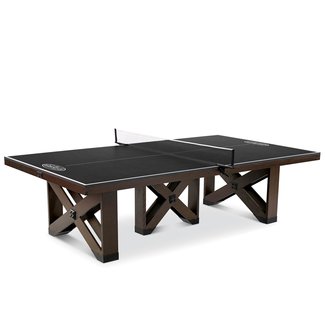 Barrington Fremont Indoor Table Tennis Table
This is a fantastic solid wood table for a man cave or basement. Its chunky appearance will tap into the masculine ego of any man. Pair it with wooden floors or dark patterned carpets. It will look great surrounded by strong accent colours and among vintage or industrial furniture and decor. Coated with an elegant black finish that showcases its earth-toned quality, this table brings together strength and beauty in one package.