Christmas is well on its way which means it's time to get your Christmas tree ready! Nothing beats a real Christmas tree during the festive season! The scent of fresh pine needles in your home, lush greenery as a focal point, its unbeatable natural beauty… There's so much to love about real Christmas trees, but then again, everything comes with its downsides.
If not properly taken care of, your Christmas tree might not even make it to Christmas. That would be a real bummer!
Fortunately, there are several tricks you can employ to preserve your tree for as long as possible. Read on to find out how to make your Christmas tree last longer!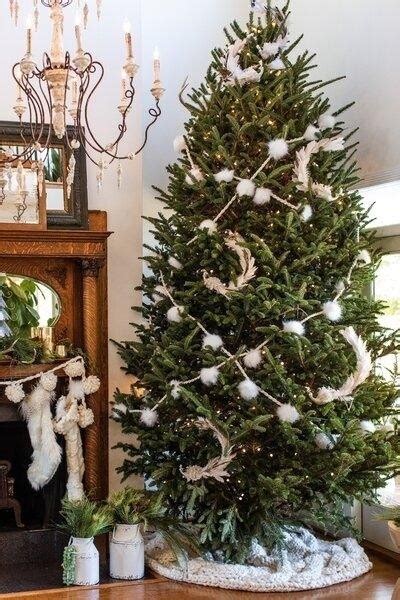 Pick a healthy and thriving tree in the first place
Let's face it, you can't bring a Christmas tree with brittle needles home and expect it to survive for long. That's just not realistic! So, before you grab a Christmas tree, check if the branches and needles don't easily fall off when shaken, are thick, and look vibrant. Go for the one in a shady area with fewer brown needles to ensure your tree will remain fresh during Christmas time. It's also good to keep in mind that the heavier the tree is, the more water it has retained, which maintains its color for a considerable amount of time.
A fresh trim for a long-lasting centerpiece
If you're purchasing your Christmas tree at a tree farm, it's most likely that the vendor has already made a fresh cut for you. Cutting an inch off the bottom gets rid of any unwanted resin that may disrupt water absorption. Some people even make another fresh trim once at home. Try to cut as straight as you can and avoid cutting at an angle for a firm and stable tree. After the fresh trim is done, you may begin hydrating your tree!
Dehydration kills
After a long (or short) ride on top of a vehicle, the tree will dry out and get thirsty. Treat your Christmas tree as if it were a flower bouquet or a houseplant: give it water as soon as you arrive home. Christmas trees need water to stay hydrated even after being chopped down! Once you get home, do your tree a favor and place it in a bucket of plain water to prevent it from dehydrating. Keep an eye on your Christmas tree stand every day and make sure it's filled with plenty of water. It's totally normal to get carried away with all the Christmas preparations, but that doesn't mean you should neglect your tree! After all, the goal is to preserve your fresh pine for a couple of weeks so don't forget to water it just like any plant.
Choose the right spot for your tree
Did you know that Christmas trees die faster when placed next to heat sources such as the fireplace or even direct sunlight? Although putting a Christmas tree next to a roaring fireplace creates a cozy and warm holiday ambiance, it's not the most ideal spot to place a tree. Constant heat is actually detrimental to trees' health. It dries the needles out and causes them to fall off too soon which is a no-no! Keep your evergreen beauty away from anything hot if you don't want yours to die quickly. This may mean sacrificing your Christmas living room layout for your tree's wellness. But, it's surely worth it to see your Christmas tree live for much longer! For those living in dry and hot climates, use a humidifier to increase moisture levels in the room for a cool and fresh tree.