A stylish cozy area and the best place to start the day together as a family, a breakfast nook can give your kitchen or living room an instant makeover!
Because it's a relatively bulky solution that will last you for years and should also feel comfortable to use, you definitely don't want to take its planning lightly.
You can find an impressive variety of breakfast nooks here, but keep in mind that understanding exactly what you need can help you make the most of your room's layout and find a model that matches your décor.
Have a seat and let's get cracking!
Choose the right space for your breakfast nook… and be realistic
The beauty of versatile breakfast nooks is that they can work in more than one room! While kitchens are still the most popular spot for them, you could also consider placing yours in the living room or dining room if they're more spacious;

Try to figure out the best space for it. If you have a particularly large room, you can even go for table-style nooks surrounded by chairs, stool or benches.

If not, is there a corner between two walls that you can make the most of?

Any chance you have some extra room next to a window so that you can start the day with a nice breakfast together in front of a pleasant view?

Either way, alwaysmeasure that space so that you can find the right breakfast nook for it.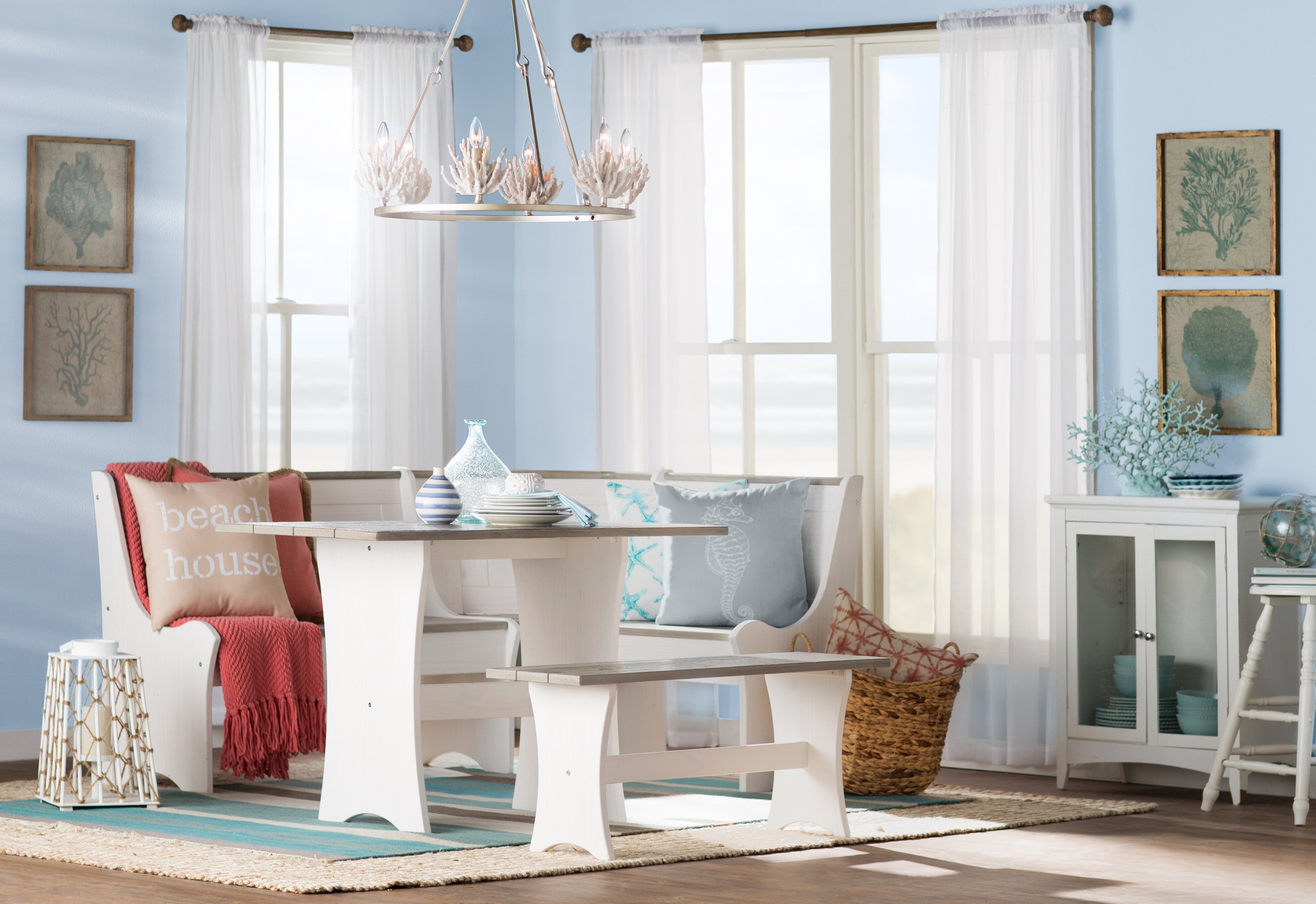 Decide how many people you want to seat
Breakfast nooks can be as small as two-people sets and big enough to seat six. You can actually find larger models too, however they usually end up looking more like traditional tables rather than cozy nooks;

Is your breakfast nook going to be just for the members of your household or have you got some regular guests that you'd like to fit, too?

If you only have guests occasionally and don't think that it justifies buying a much larger table, there's a compromise: some breakfast nooks come with an extra bench that can be stored underneath the table whenever it's not used, so that you can only pull it out when you actually have guests over.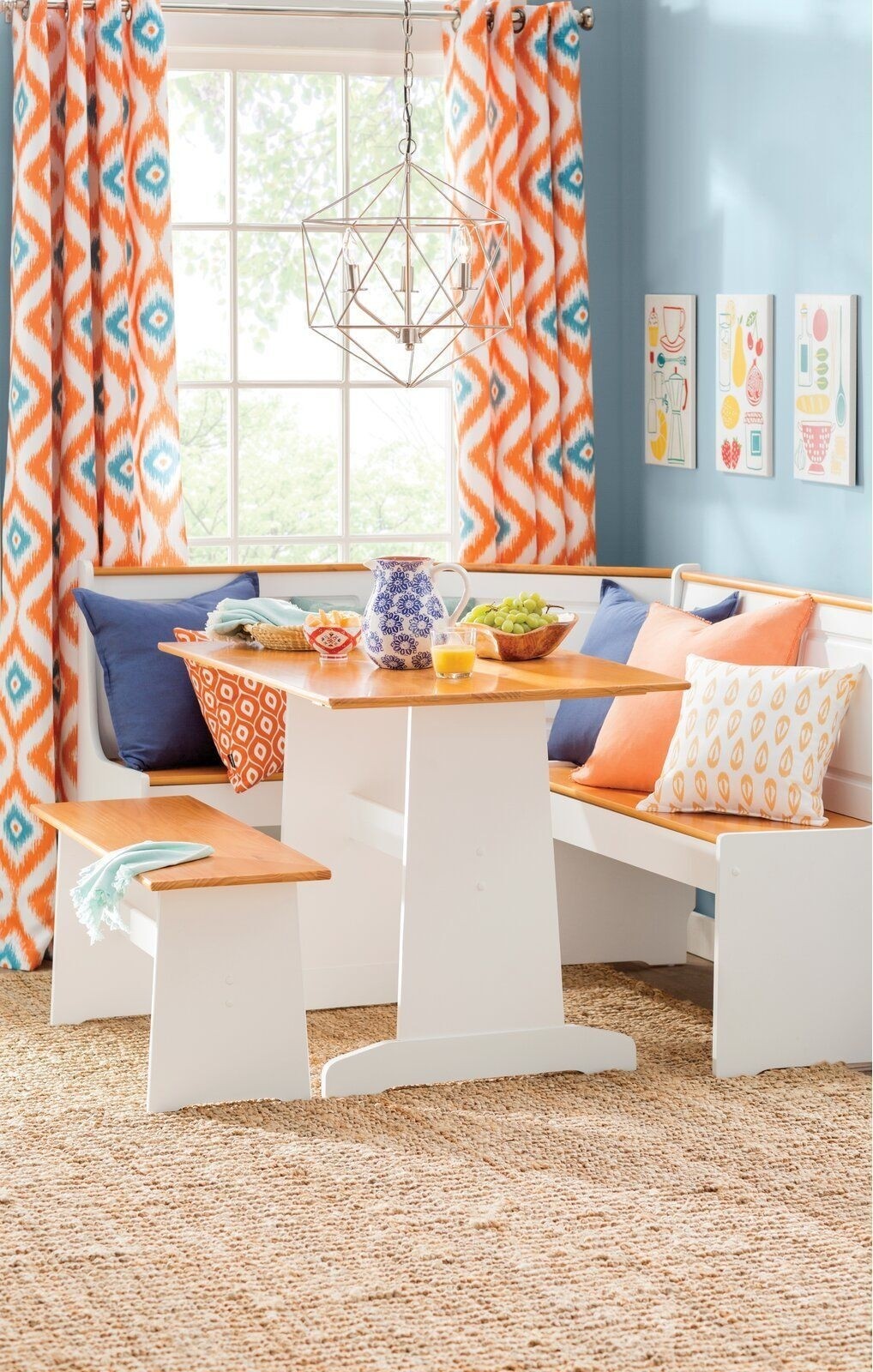 Consider different seating options
Luckily, there are quite a few to choose from!
A traditional nook-style table with benches is what most people picture when thinking of breakfast nooks.

Combining diner-style and cozy vibes, it's a popular option for four or more household members, although you can find a few smaller models, too.

While you can easily place them in the middle of a wide room, this design is ideal to make the most of smaller corners.

Some models also have an ace up their sleeve… or, better, under their cushions! Some of these benches actually come with hidden storage, which is always handy;

A small table surrounded by chairs or tall stools makes for another comfortable type of breakfast nook.

These tables usually follow round designs but, if you don't have to worry about space and want to seat more people, you can find square and rectangular options, too.

Because of its layout, this option can only work in wider rooms, as you can't really use them in small corners;

Don't forget that there's also the versatile option that we mentioned in the previous section!

A table that features both chairs and a small bench can help you cater to different numbers of guests without taking over more space than needed;

Catering to modern flats, breakfast nook sets are also available as small, space-optimizing models that draw inspiration from American-style breakfast bars;

These usually feature two tall chairs and are a handy solution for modern couples.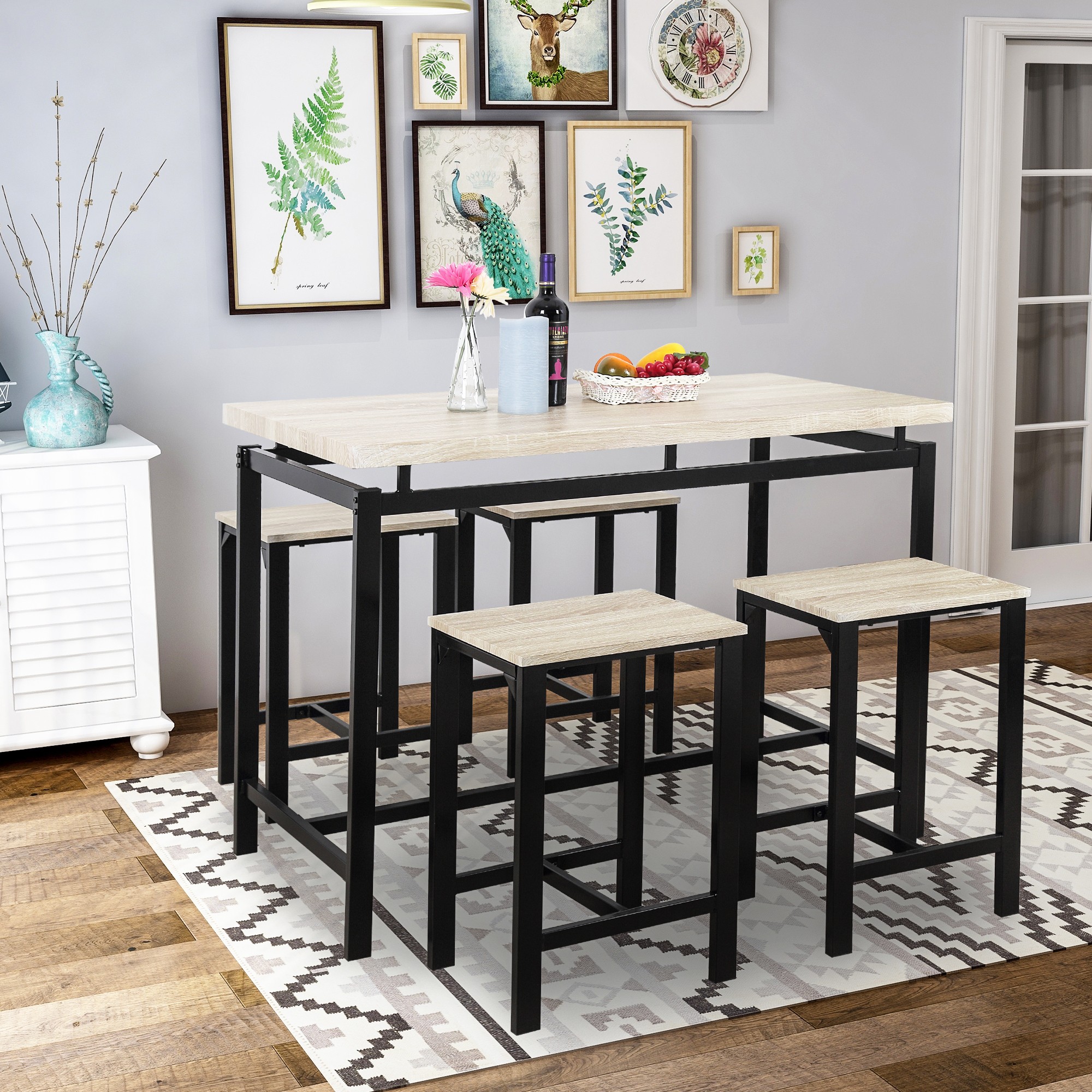 Decide on a décor style and colors
Before choosing a new breakfast nook, take the time to identify the décor style and color palette of its designated room to ensure an element of consistency. You definitely don't want it to look out of place!
Wooden nooks are the most common and versatile option: depending on their design, they can fit traditional décors or more modern styles, but also Scandinavian and minimalist settings;

Metal is another modern option, whereas thin metal elements in the stools and table legs can also help you reinforce a minimalist décor;

Finding a combination of the two materials is the perfect recipe for an industrial kitchen;

If you're trying to maintain a shabby chic or French-country style, look for more harmonious shapes, lighter colors and decorative elements;

Don't forget that choosing upholstered seats in one of the main colors in your room's palette is a handy trick to keep its look consistent.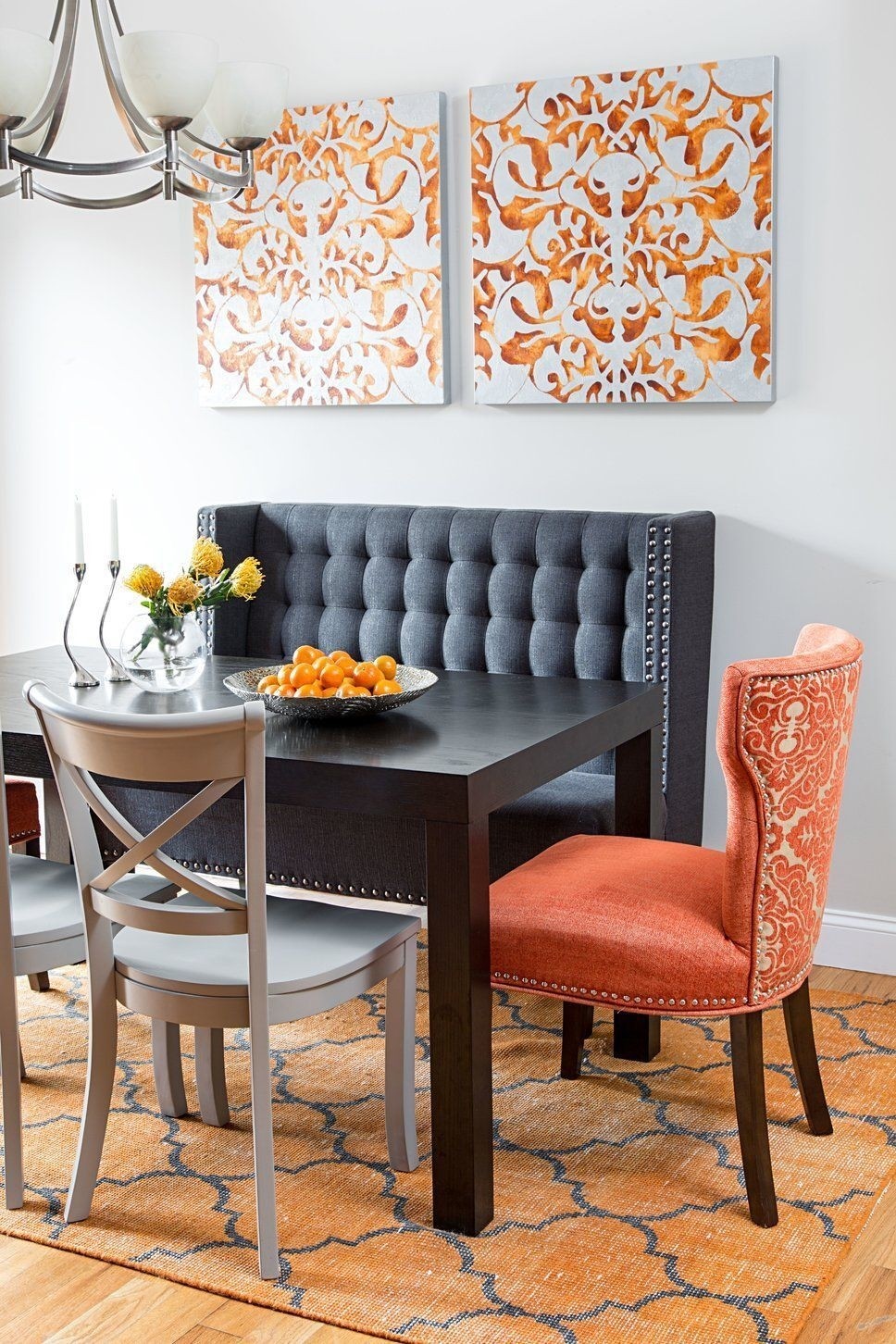 Find the right lighting for your breakfast nook
The main lighting element is a great chance to enhance that cozy feeling that only breakfast nooks can give!
Rather than relying on the huge overhead fixture in the room, choosing a new one can help you isolate your nook from the rest of it, making it its own separate area;

The best way to do so is to opt for a pendant in its décor style;

However, make sure it's hung at a height of 30-36" above the table so that it doesn't get in your way.
Make it cozy and don't forget about details
Once you've got the most important design features sorted, it's time to showcase your attention to detail and make your breakfast nook even more special!
Unless you've opted for upholstered seats, you could consider adding cushions in your room's accent color;

If you have a small room and are a bit worried that your breakfast nook will look a bit cramped, adding a mirror can really trick your eyes (and your guests') into perceiving it as more spacious than it actually is;

Depending on how much room you've got on your wall, you could add a few pictures or decorations. Or why not place a shelf with a few recipe books to make your breakfast nook really unique?