Designing your family room around a fake fireplace is less about functionality and more about style and atmosphere. While it's not going to keep you warm in the winter, the benefit of a fake fireplace is creating a focal point in your family living space. Create an ambiance of warmth and make your living room more inviting by adding a faux fireplace.
Whether you're designing a room around a closed-off fireplace or adding a faux model, you can completely alter the vibe of your space. Foter.com has lots of ideas on how to incorporate a fake fireplace into your home.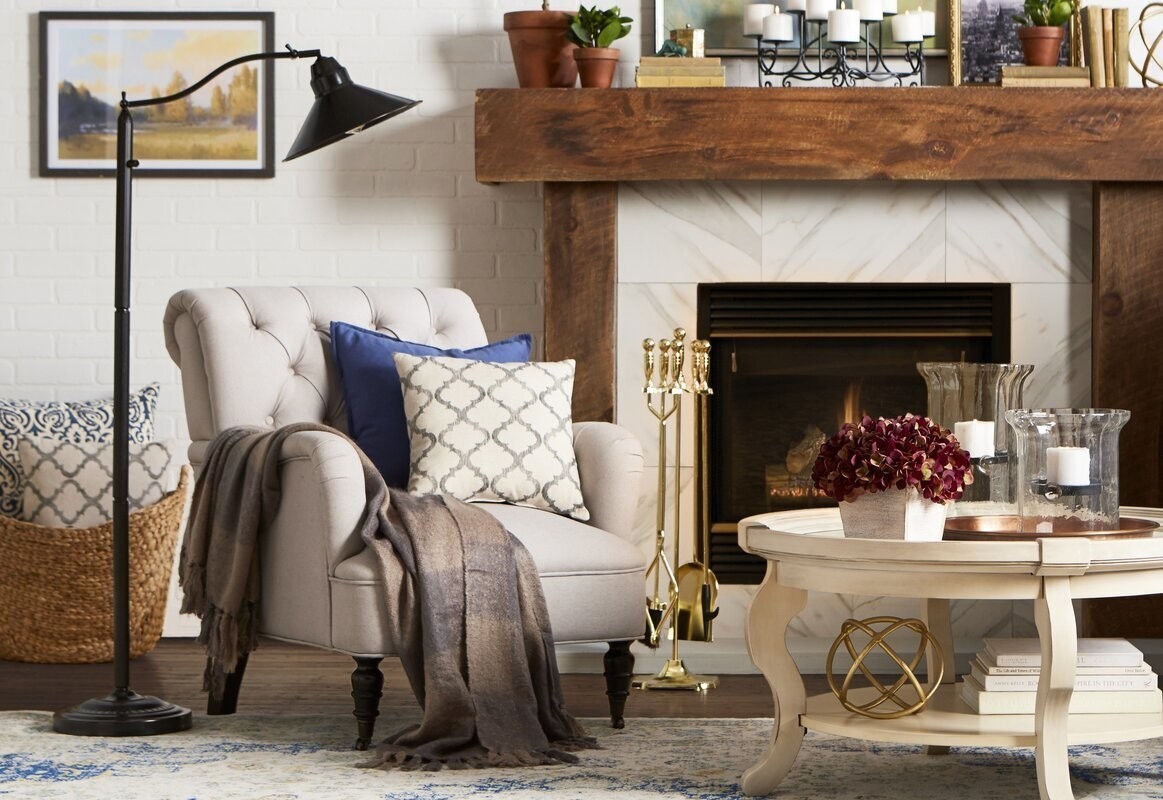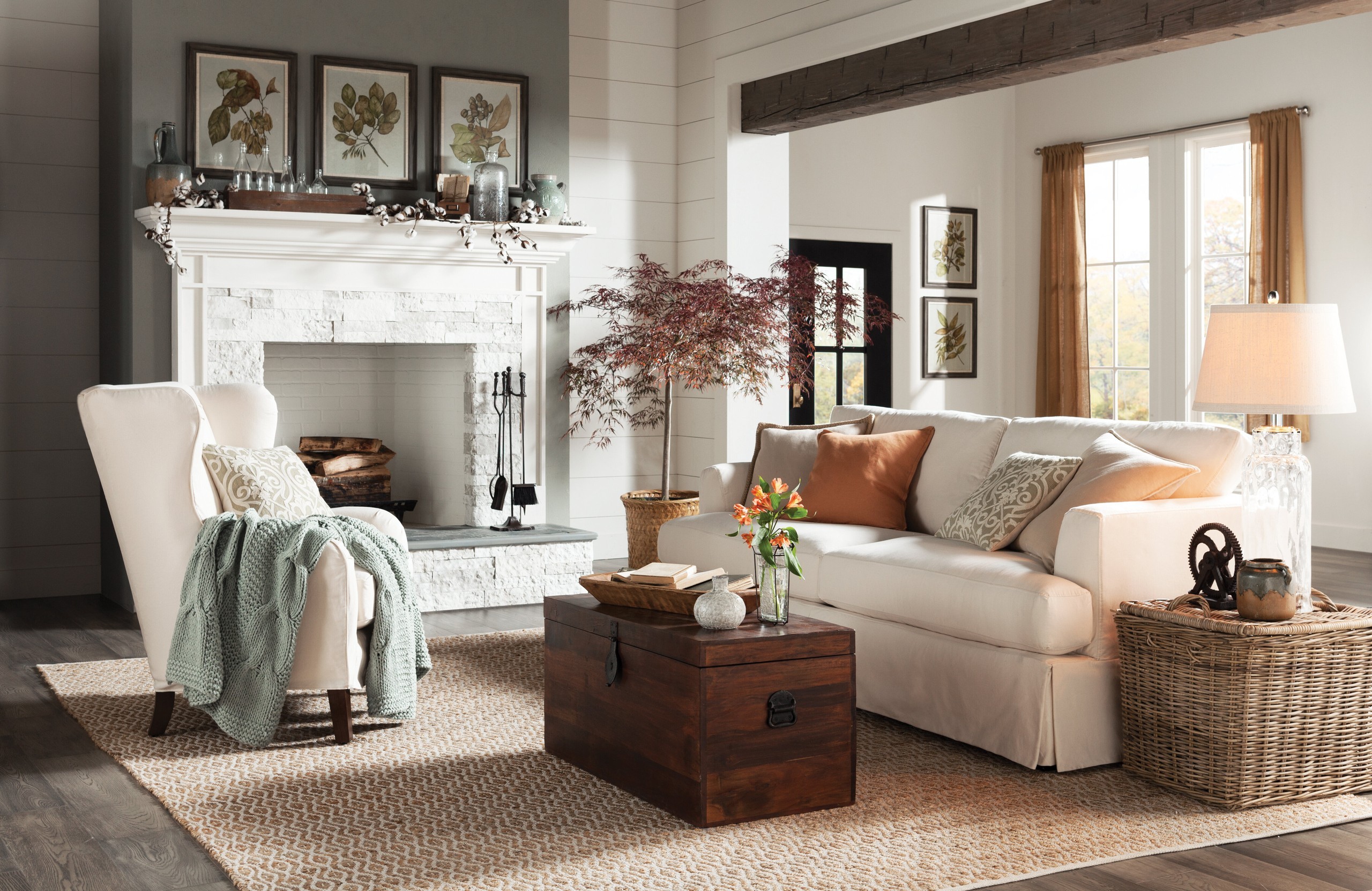 You can fill the space with wood for a closed-off fireplace or a decorative mantle to make the room feel cozy. Creating the look of a wood stack that seals the opening of an unused fake fireplace is an exciting way to use the space and make it an art piece within the room.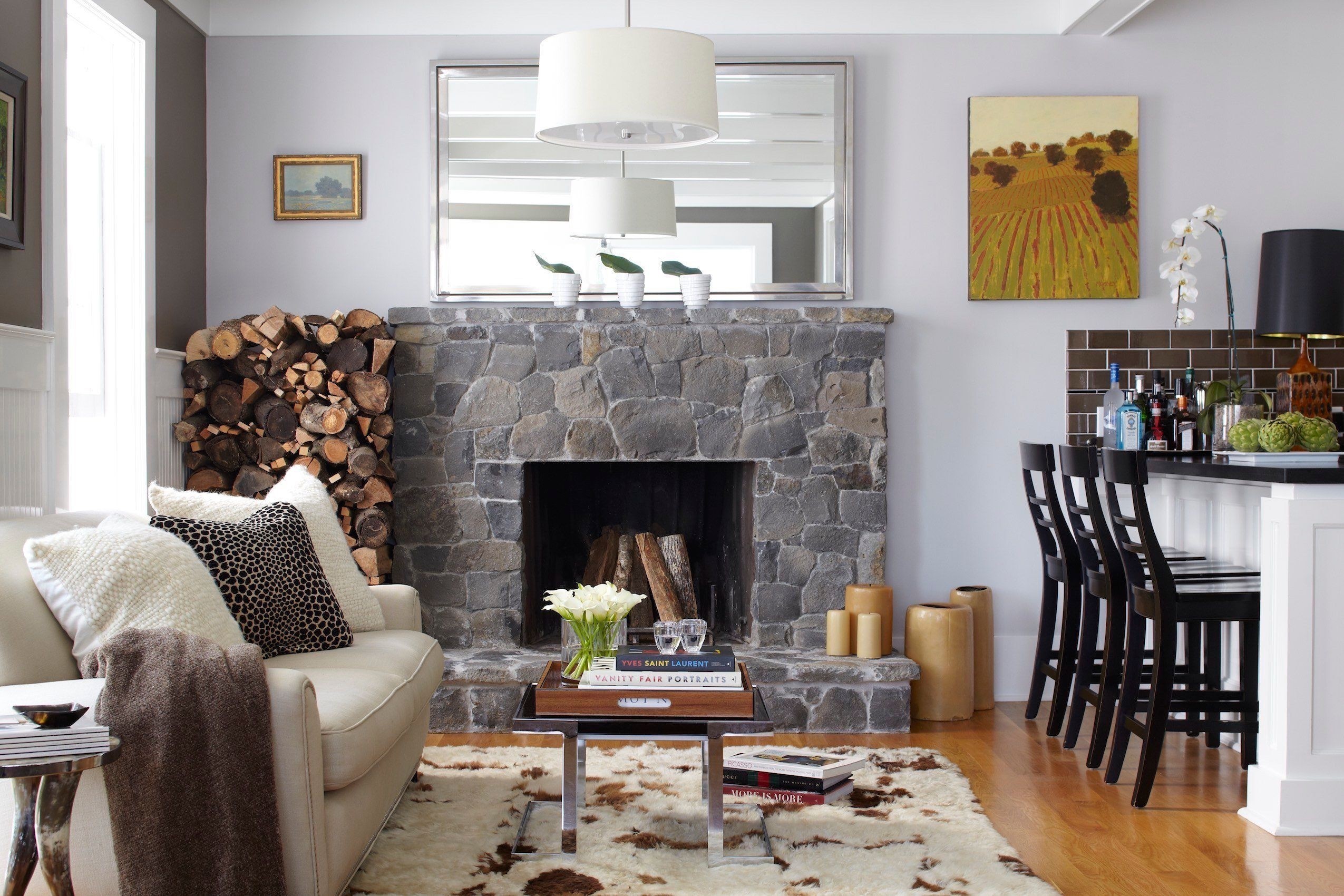 Fill the Faux Opening With Brick
For an unused fireplace to pop and still keep its classic charm, fill the opening with a faux brick wall. A brick wall acts as a rustic centerpiece and hints at the fireplace's history, a mystery behind the brick. Even if your fake fireplace is a brand new addition to your living room, you can make it feel like a timeless part of the space by incorporating elements from your home's current decor.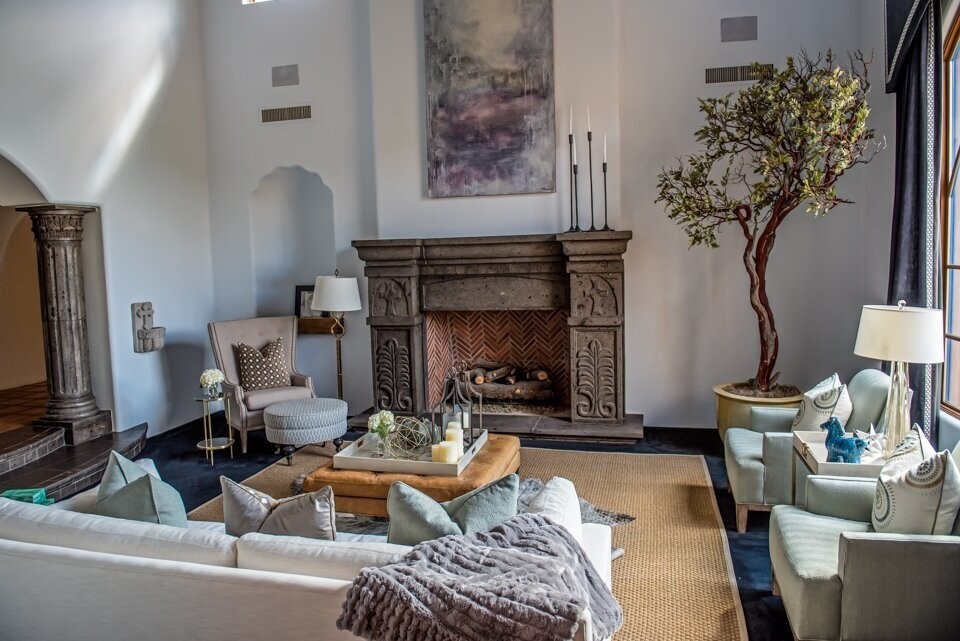 Build a Brick Wall Around the Mantle
Dictate the atmosphere of the family room via a faux brick wall finish that surrounds your fake fireplace. This design makes the fireplace feel like more of a permanent fixture in the room, and it changes the feeling of your space.
You can choose a faux brick finish for your whole wall or just as a small, fake chimney style directly around and above the fireplace mantle. Brick veneeris an affordable option, or you can even go with a faux brick wallpaper if you're choosing to do the whole wall.
Selecting the brick color is a significant factor in how your family room design will come together. A fireplace surround or contemporary brick face interior wall with red brick creates a traditional loft aesthetic or rustic farmhouse look. This color matches well with antique white furniture or soft yellow tones that warm your family room.
With grey brick interior finishes, you can achieve a modern industrial look or a minimalistic Scandanavian design. Grey brick looks fantastic with contrasting black and white or cool blues. You can also paint your brick veneer white or add white chiffon curtains to windows on the brick wall to add neutral texture to your palette.