At the end of a long day, it's usually the living room that we retreat to when it's time to relax and unwind. The living room is one of the most used rooms in the home, so if you're finding yours a little underwhelming, it's absolutely worth taking the time and effort to create a space you truly love.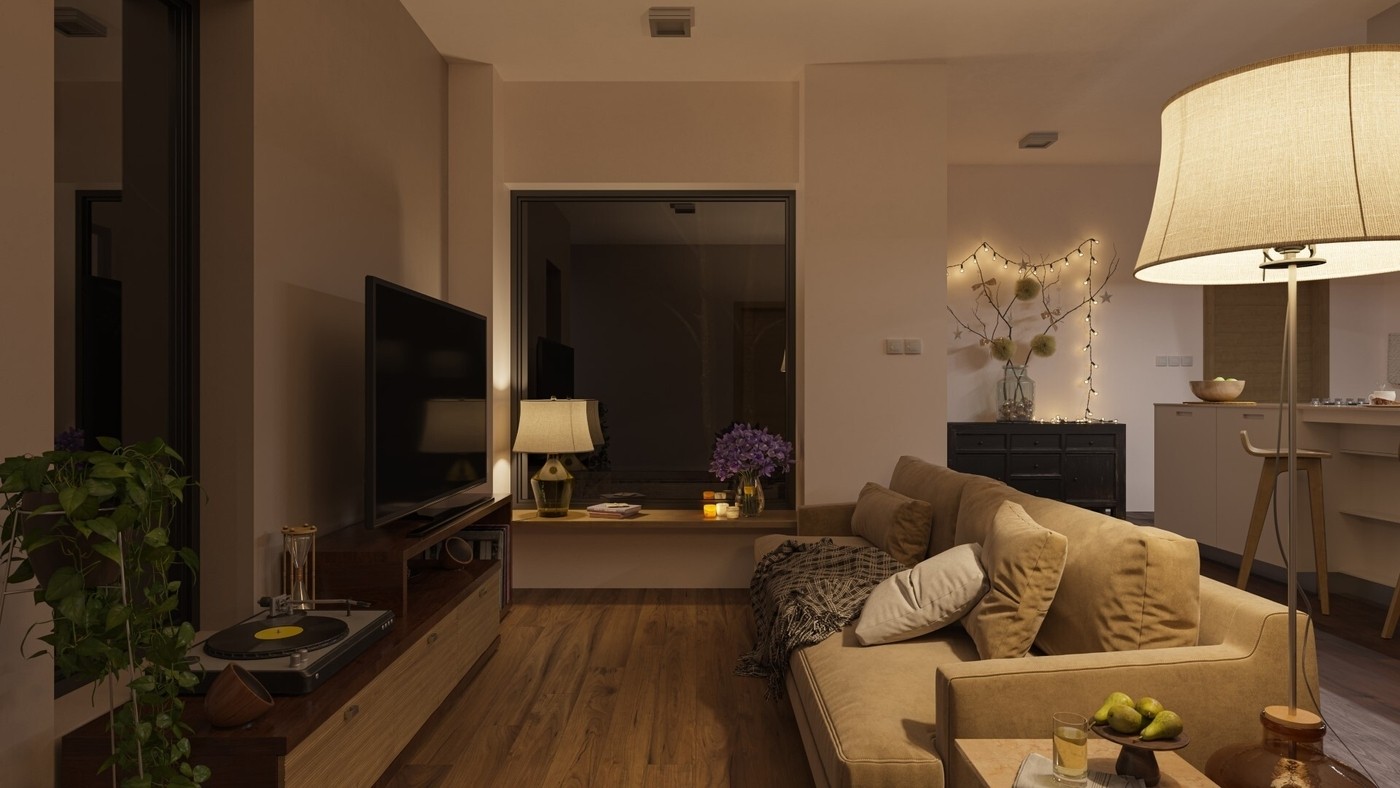 Whether your living room is small or large, there is an art to making it feel cozy and welcoming. In this article, we're sharing some expert tips on how to create a cozy atmosphere in your living room. These tips will work for any type of living room, regardless of whether your property is old or new, so get comfy, grab a hot drink, and read on to find out how to create a wonderfully cozy and atmospheric living room in your own home.
Create a Focal Point
Having a focal point to gather around is one of the first steps to making your living room feel cozy. If you have a very large living room you may even want to create two focal points with different seating 'zones'.
The focal point could be a fireplace (electric fire), your TV and entertainment unit, a large piece of furniture such as a TV armoire, or even a window with a beautiful view.
TV armoires make particularly good focal points if you don't have a fireplace, as they can easily be closed when you are entertaining guests, leaving you with a beautiful piece of furniture.
Once you have decided on the main focal point for your room, group your furniture around it to create a cozy, intimate seating zone where everyone can gather to relax and socialize.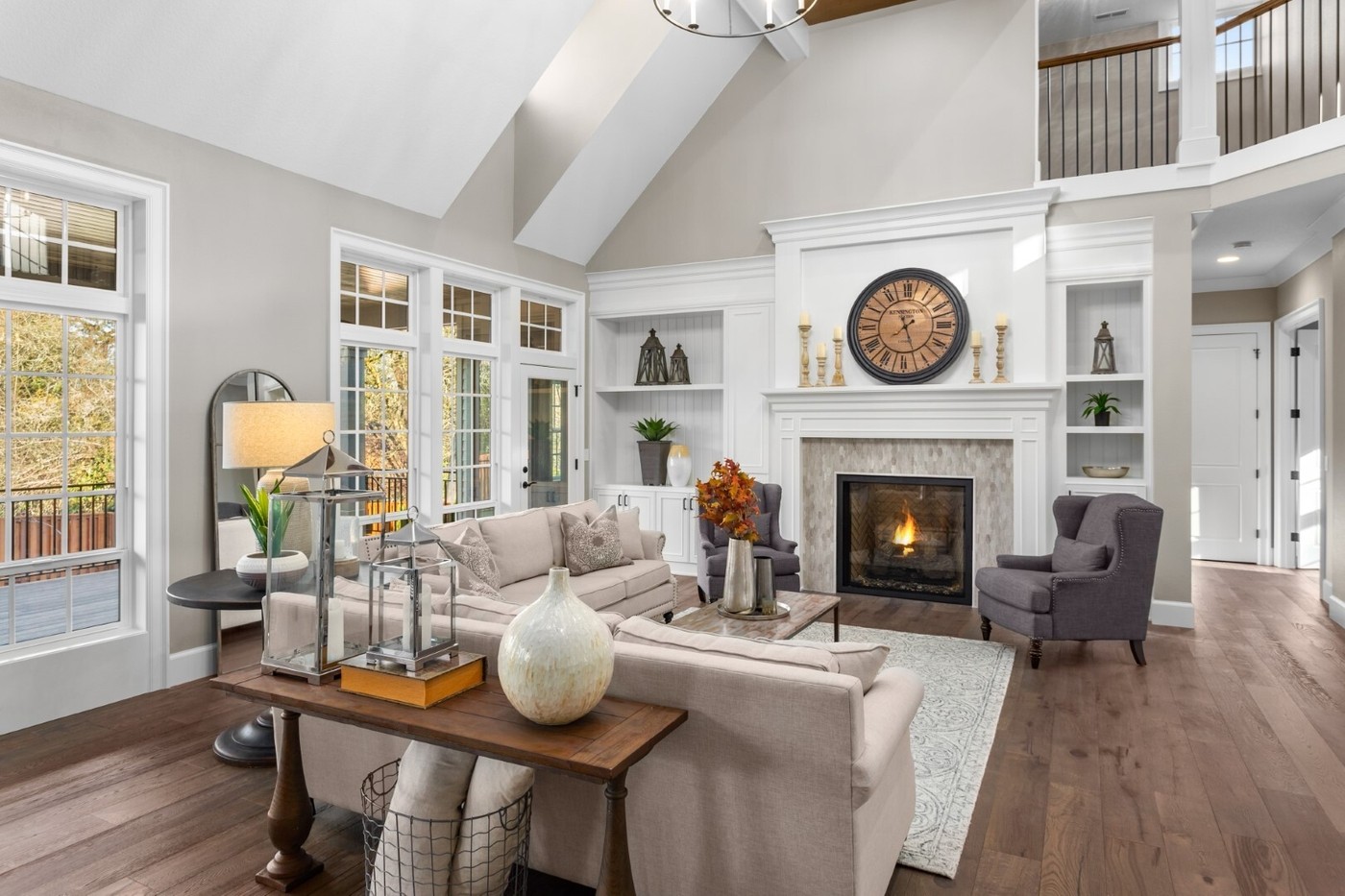 Choose a Warm Toned Color
Choosing the right color can help your living room look and feel more cozy and inviting. Steer away from cooler colors like light blue-greys and instead opt for colors with warmer undertones such as warm creamy shades of white, warm neutrals, sage green, and muted shades of red, yellow, and pink.
Deeper colors such as purple, dark green, or navy blue will make your living room feel more opulent, perfect for creating a cozy and luxurious space away from the rest of the world.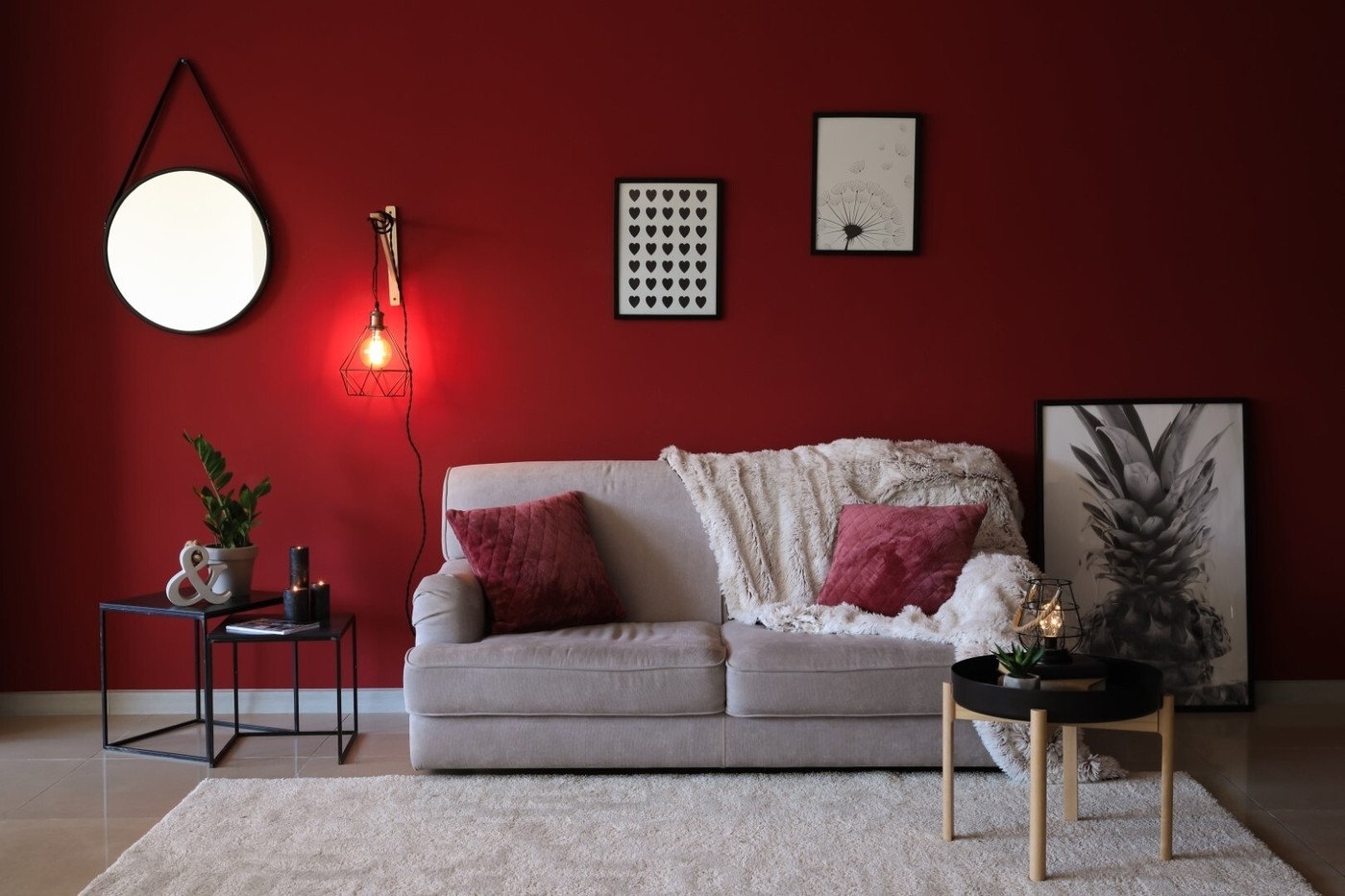 Choose The Right Furniture
Choose comfortable sofas with soft cushions and curved edges while steering away from the sharp clean lines that you can sometimes see in more modern furniture. A couple of side tables at either side of your sofa will provide the perfect place to put table lamps and ornaments and will help to create a balanced feeling in the space.
When it comes to choosing a coffee table, a circular coffee table rather than a square one can add to that cozy feeling, giving you something to gather around as well as a convenient place to put drinks and books.
If you want to go a step further, consider using an upholstered ottoman instead of a coffee table. This will bring more texture and warmth to your seating area, and you can still use it for placing drinks on by having a stylish tray at the ready.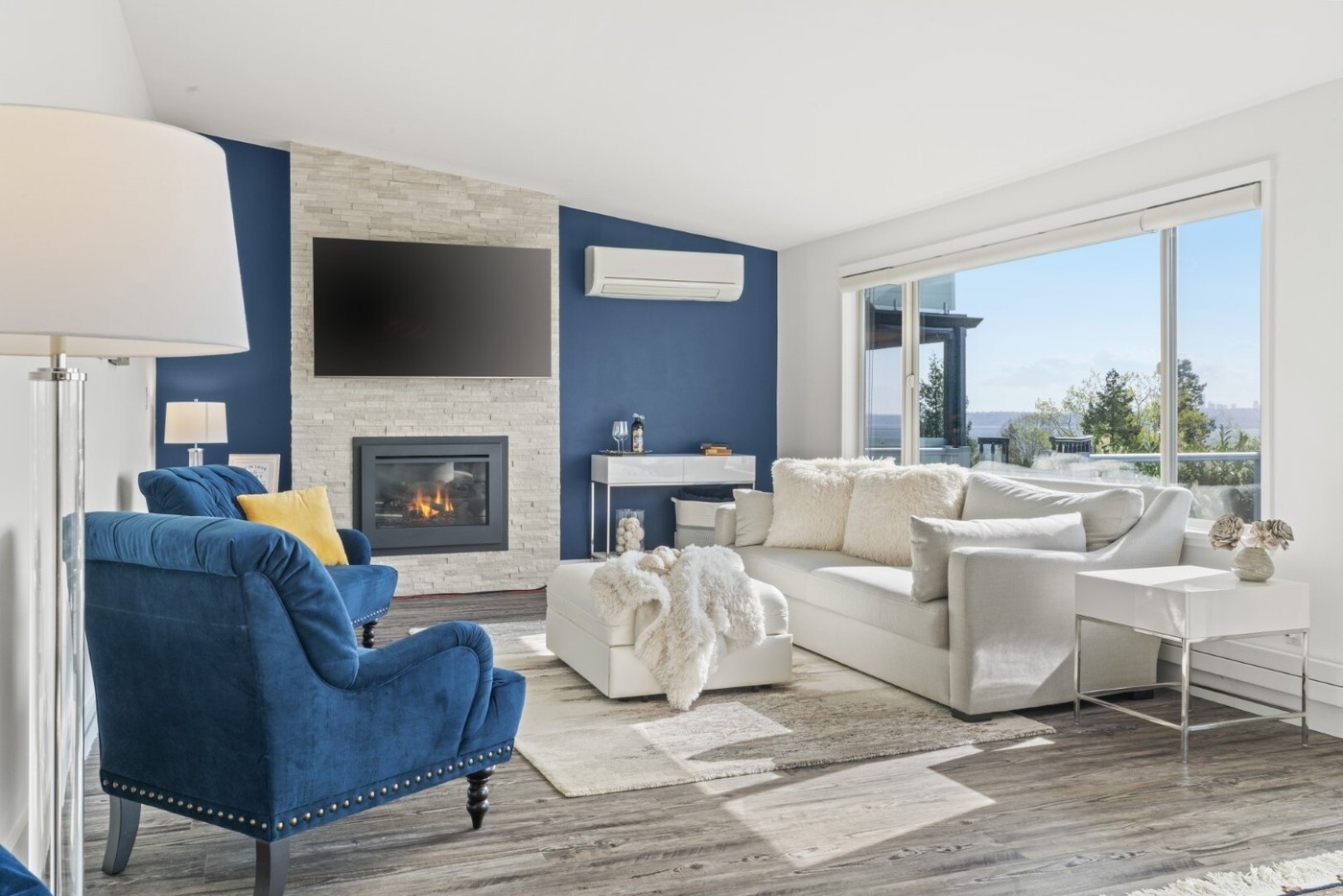 Soft Lighting
Layers of soft lighting are key to creating a cozy atmosphere in your living room. Take a layered approach when it comes to choosing your lighting, with a variety of different table lamps and floor lamps that you can use together to create lovely warm pools of light around your living room, rather than having to use brighter ceiling lights.
Having a dimmer switch fitted to your ceiling light circuit can help you have more control over the atmosphere in your living room, so that if you do need to use your ceiling lights, you can have them as dim or as bright as you need.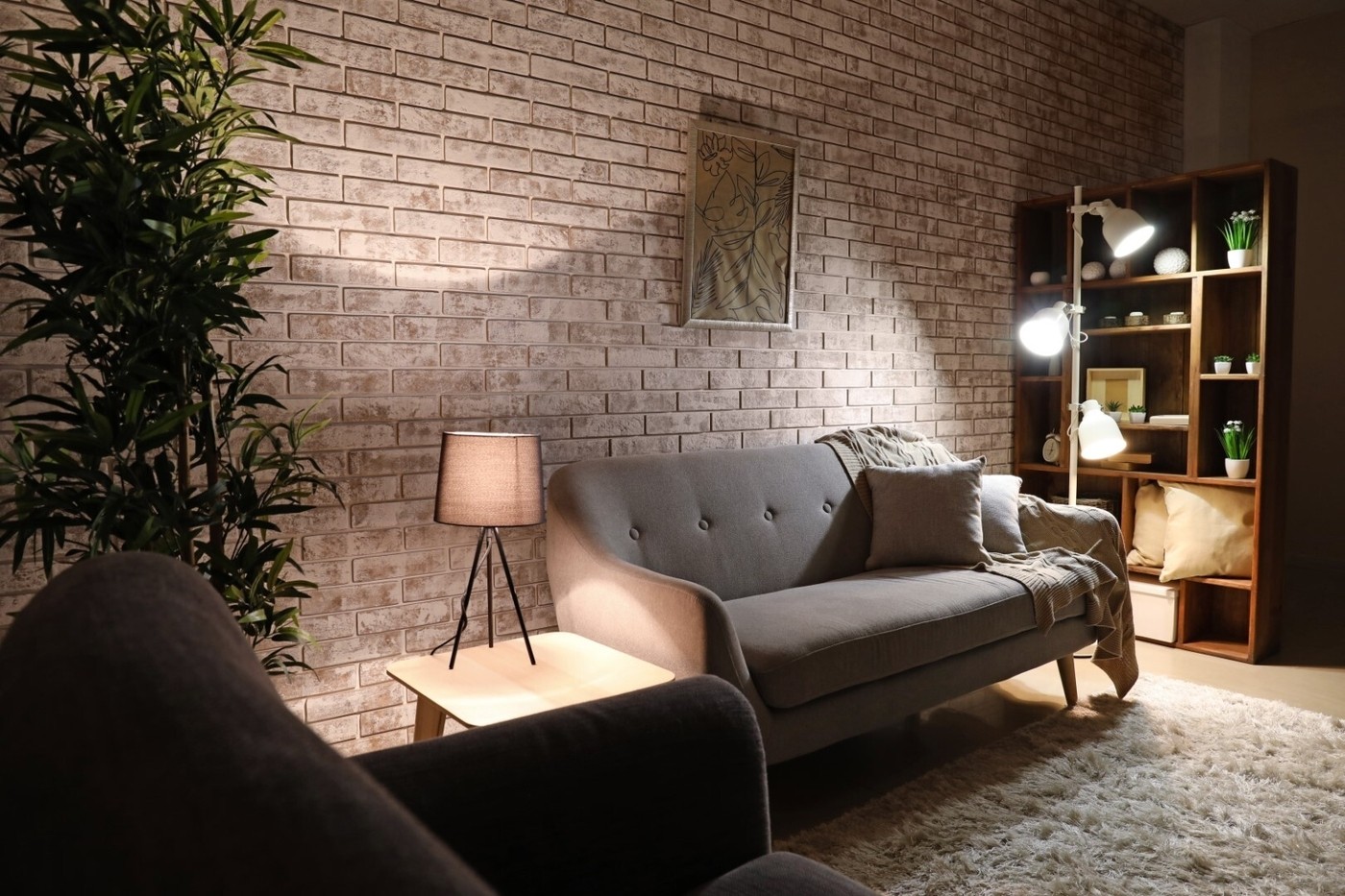 Soft Furnishings
When choosing soft furnishings for your living room, look for natural materials such as wool, jute, rattan, and linen. These materials will naturally make your space feel more warm and comfortable by adding texture and color to your space. Choose your soft furnishings in warm natural colors such as terracotta, sage green, and warm neutrals for an inviting and timeless look.
Dress your sofa with plenty of soft pillows in beautiful materials, and don't forget to add a warm throw that you can snuggle up under on colder nights during the winter. A well-placed throw can create an effortlessly warm and inviting feeling in your living room in an instant.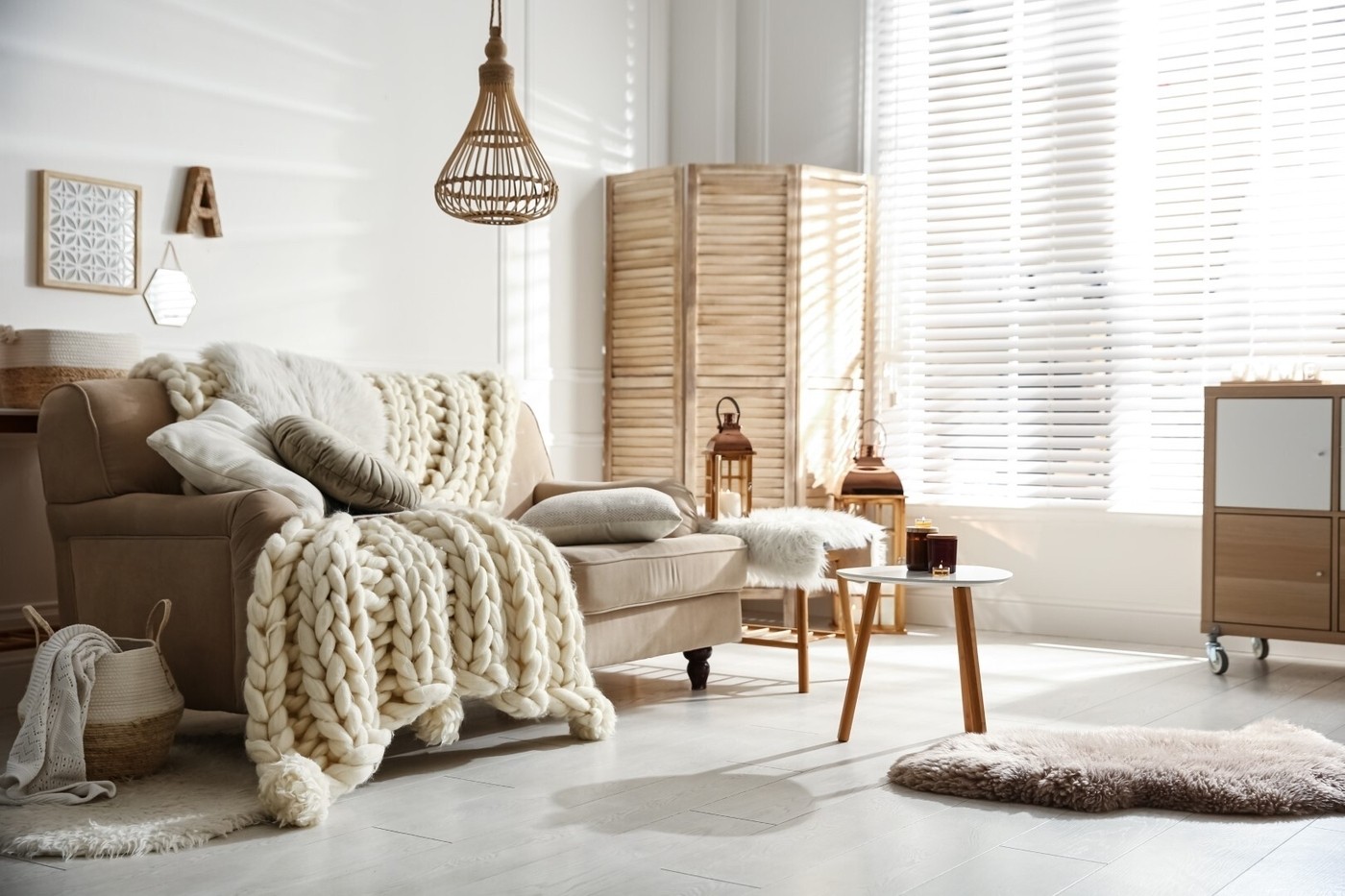 An Area Rug
No cozy living room is complete without a beautifully soft area rug. An area rug will help to anchor your space, tying everything together. Area rugs are particularly useful for larger and open plan living rooms, as they can help to visually separate different zones, and create different cozy areas in your space.
Rugs are the perfect opportunity to add color and interest to your space, particularly if you have white or neutral walls. Persian rugs are timeless and can work well with both traditional and modern interiors. Natural fiber rugs such as jute, sisal, or hessian can also add to the cozy feeling in a living room, with their natural rough composition adding depth and texture to the space. These are an eco-friendly option and can work just as well in a cozy beach house as a traditional townhouse.
If you want to go a step further, you can layer your rugs by adding a soft sheepskin or hide rug over the top of a larger rug. This will add more depth and coziness to your space and will feel wonderful underfoot.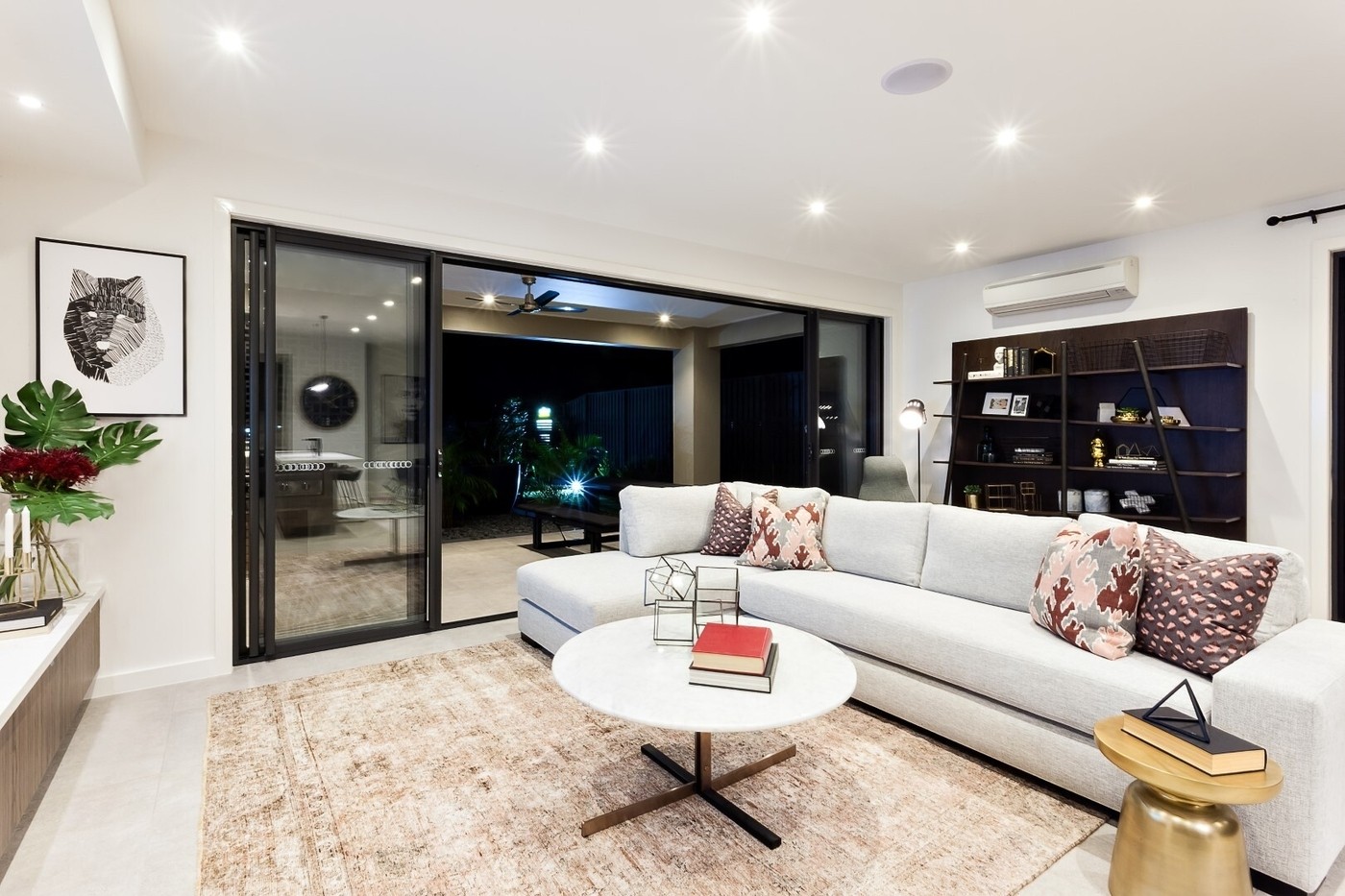 Dress Your Windows
Curtains do more than just provide privacy - they're also great at keeping the heat in your living room during the cold winter months, helping to create a warm and cozy atmosphere.
Floor to ceiling curtains will give your living room a stylish and opulent look. Look for heavy materials such as velvet or heavy linen for a timeless look that will help to keep your room toasty and warm when it's cold outside. Finally, choose your curtains in warm colors to complete the warm, ambient look of your room.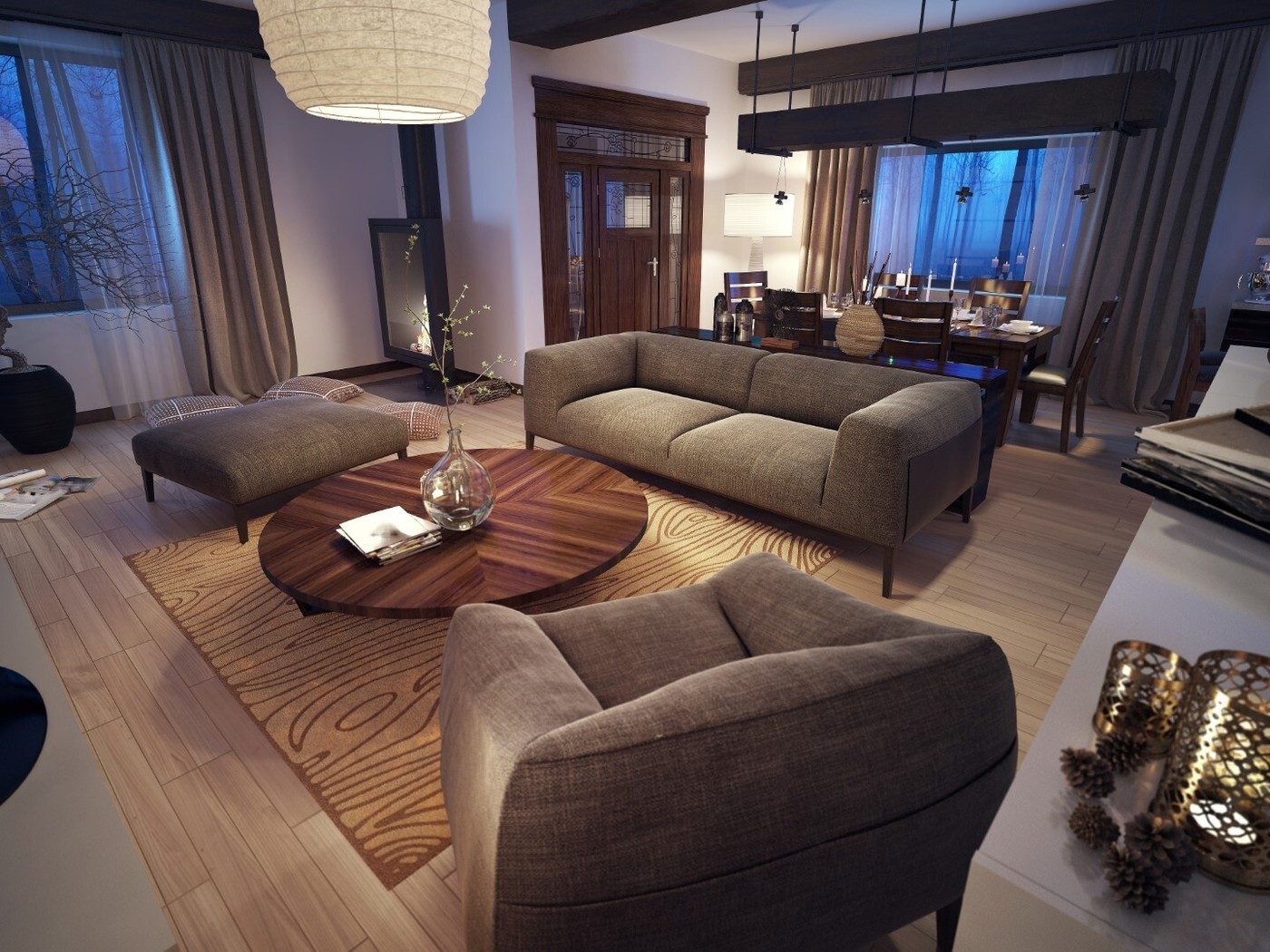 Finishing Touches
Finishing touches are a key element of creating a cozy living room. Remember to accessorize your coffee table with an interesting object, vase or bowl, or a few books to add more layers and interest to your space. If you want to add a touch of glamour to your living room, look out for accessories and hardware in metals with naturally warm tones such as gold, copper, and brass.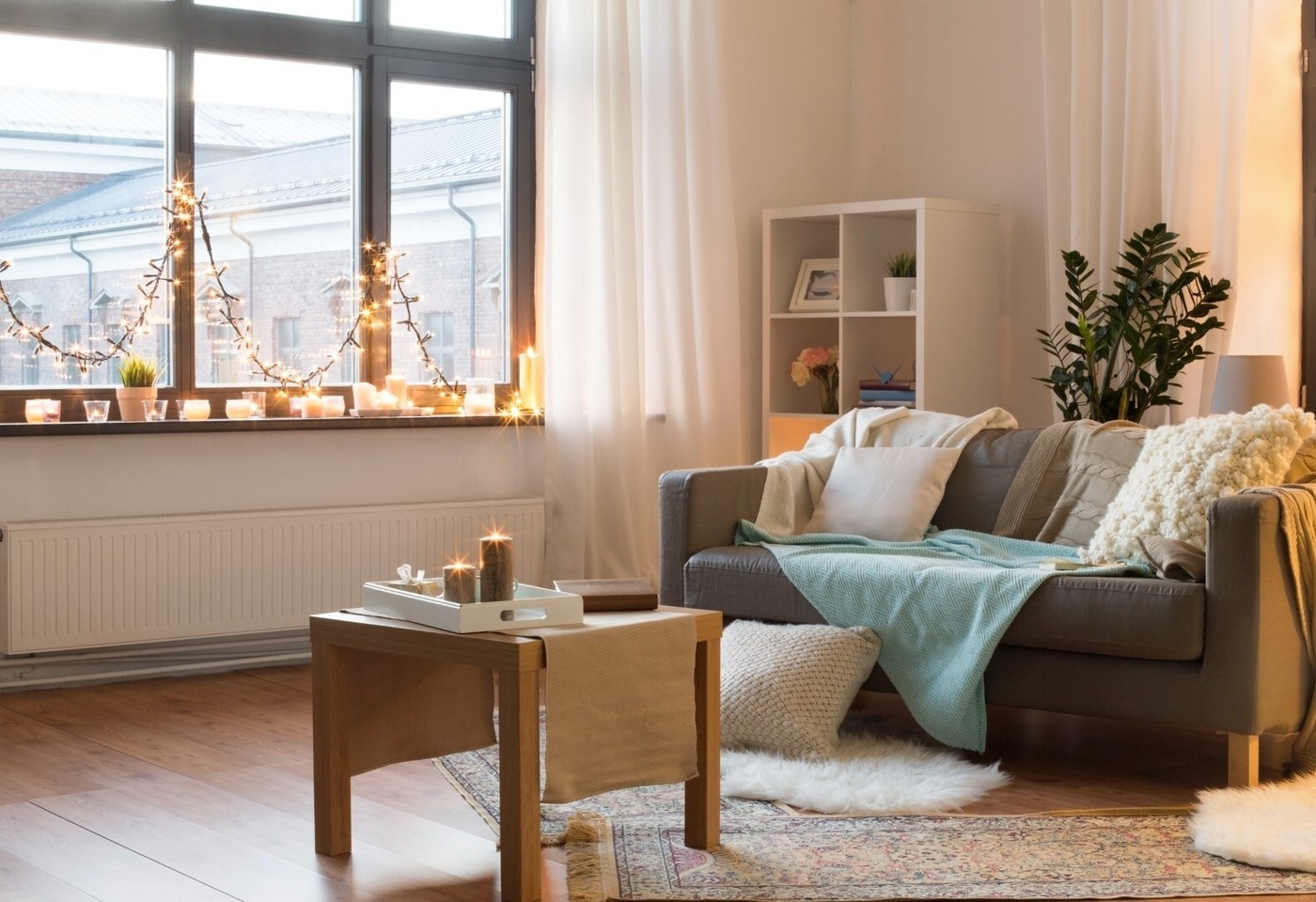 Scented candles are a wonderful way to add finishing touches to a living room, and will help add to the cozy glow you want to create in the evening hours. Choose warm scents that will bring back fond memories such as winter spice, fir and firewood, orange and clove, and vanilla.