Our Choice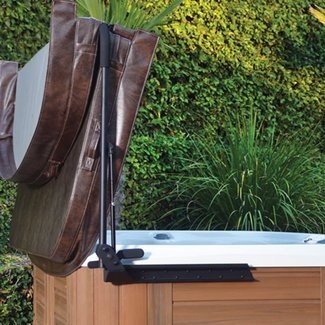 SpaEscort Cover Lift Hydraulic
Manufactured with the highest quality materials, this hydraulic lift cover contains dual hydraulic assist. Thanks to the powder-coated steel and aluminum frame, which is combined with stainless steel hardware, it will last for many years, even in the harshest of climates. The cover lift is available in the color black, which will complement any outdoor setting.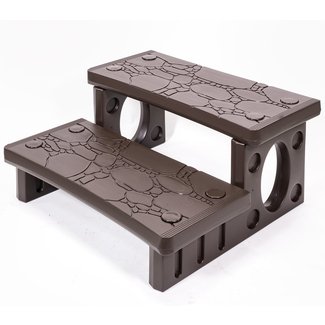 Multi Purpose Spa Hot Tub Step
Stepping into your hot tub is practically effortless thanks to this multipurpose spa hot tub step. Feel free to use it to get into your hot tub, pool, or spa with ease. This spa step is designed with safety in mind and was created with enhanced durability and versatility as well. You can make use of the rectangular step with a straight-sided spa or a round one. To keep it clean, simply wipe with a wet cloth, and you're good to go.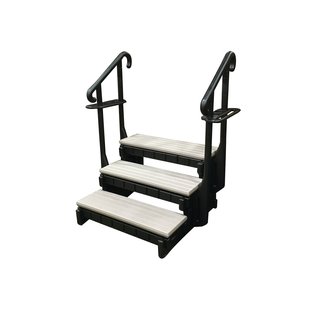 Signature 3 Tread Spa Steps
This three tread spa step will help you get into your spa with ease. Thanks to the convenient three-step design as well as the handlebars on either side, using the step to get in and out of your hot tub or pool is safer and more secure. The square shape also provides more balance while using it, and while some assembly is required, it will give you years of good use thereafter.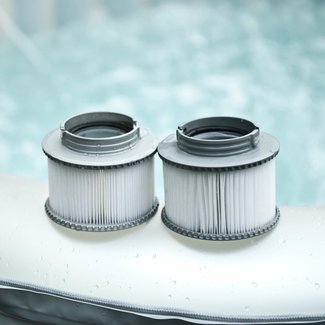 Inflatable Spa Filter Cartridge (Set of 2)
These inflatable spa filter cartridges are available in a set of two and comes in the colors grey and white. The circular filter cartridges can be rinsed under water, dried off, and used for years to come. With this set of filter cartridges, you'll be able to enjoy a cleaner spa as well as better water flow. Ultimately, these cartridges are priceless because they place less strain on filter pumps, therefore allowing your hot tub or spa to remain in good condition for much longer.
Two Step Stair Kit
This two-step stair kit is the epitome of understated convenience. It's simple and inexpensive, allowing you to access 3-inch-high hot tubs. However, in order to enjoy maximum stability, it is recommended that you place to step on a flat surface. The hot tub step is available in a natural oak finish, which blends in with the outdoors.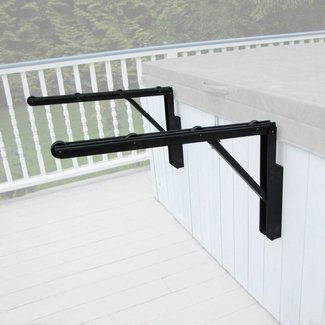 SpaEscort Swim SPA Cover Roller
The spa roller allows you to install three rollers on each end of your spa, so both covers are out of the way. It also features a patented easy on and off roller design making usage convenient. The cover lift is available in a black finish allowing it to blend in with various indoor or outdoor settings and will require some assembly before you can enjoy it.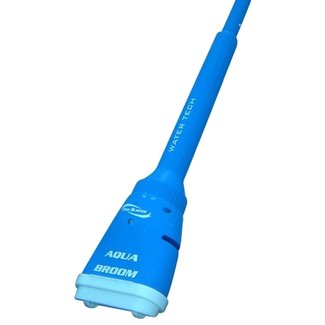 Aqua Broom Spa Cleaner
This broom spa cleaner is one of the most useful tools to have in your home. Cleaning spas and small inflatable pools have never been easier thanks to this broom spa. The dirt and debris are sucked into the broom's filter bag, which is also reusable and easy to clean. It is designed from premium quality and reliable materials, ensuring that it lasts for years to come. Feel free to attach the broom spa cleaner to a telepole for cleaning pools with greater depth. It easily sucks up to the dirt and debris at the bottom of the pool and delivers three hours of cleaning time.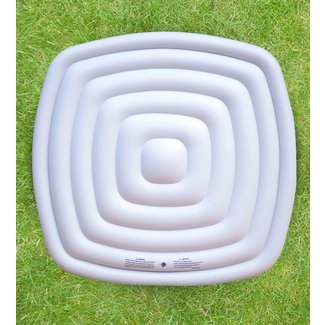 Inflatable Bladder Spa Cover
This inflatable spa cover is available in a cloudy white color, ensuring that it adds an instant pick me up to any spa. The hot tub cover is also available in a square shape allowing it to look symmetrical. This cover will keep your hot tubs insulated, trapping the heat and moisture under the cover. This is especially valuable if you live in a cold-weather region.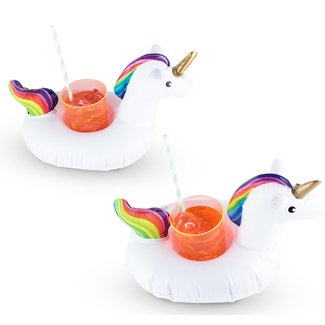 Unicorn Drink Floaties Inflatable (Set of 2)
These unicorn drink floaties are just as practical as they are adorable. The set of two inflatable floaties serve as cup holders while you are enjoying the water inside your pool. The primary color of these unicorn floaties are white, while they feature a rainbow-colored mane and tail as well as a gold horn. They are the ultimate combination of style and functionality for any pool party.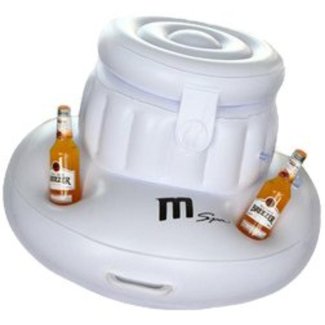 Inflatable Ice Box and Cup Holder
This inflatable icebox serves as a portable bar while you are enjoying your pool. Available in white color, you won't be able to miss it while you're in the pool, and it serves as a cup holder to hold your drinks while you're taking a swim. The icebox is available in a circular shape making it more appealing and easy to move around over the water. You'll never need to endure another warm drink on a hot summer's day thanks to this floating icebox.