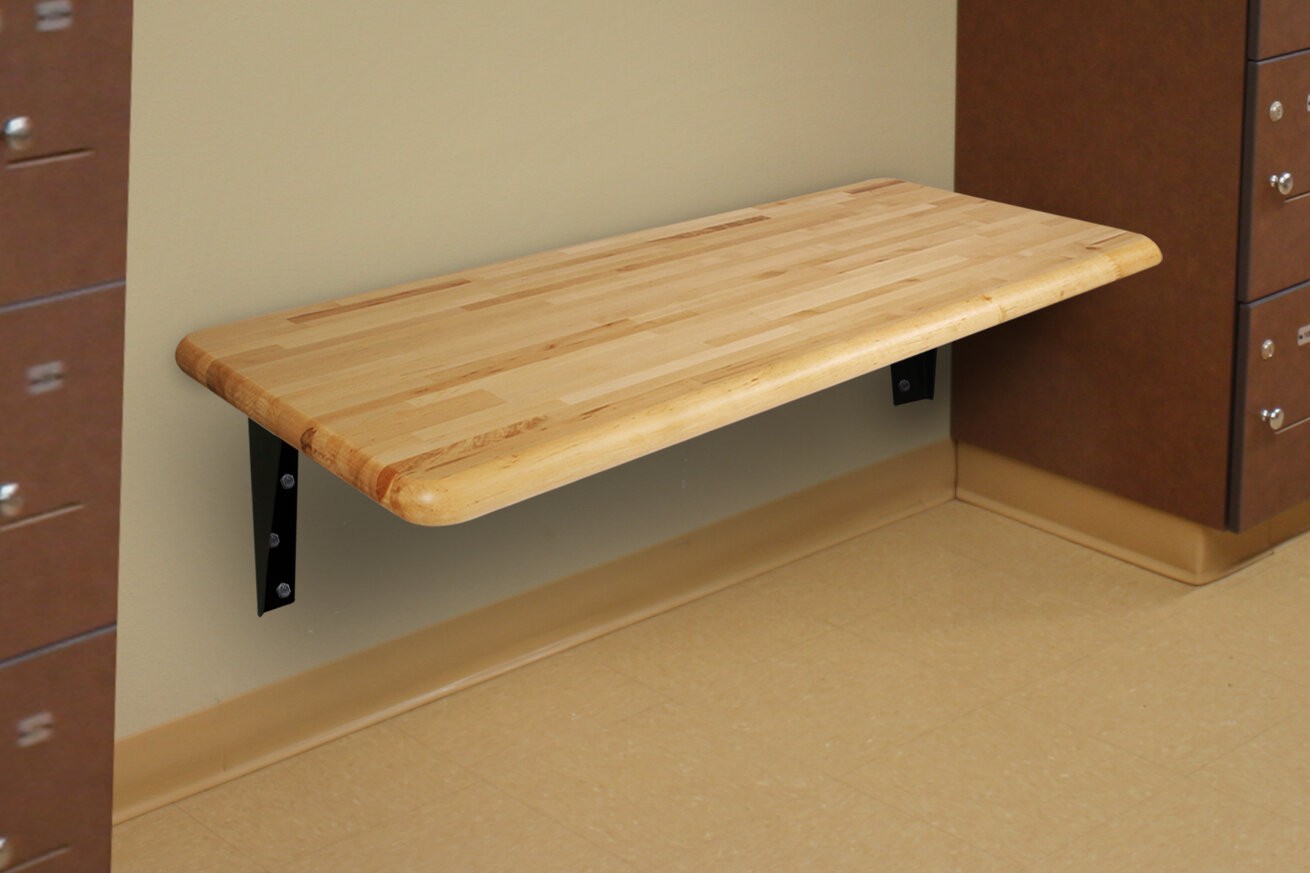 Hardwood Locker ADA Bench
Rectangular bench designed for wall mounting. It is made from wood and reinforced with metal brackets. It is dedicated for commercial use. It has been highly evaluated by customers.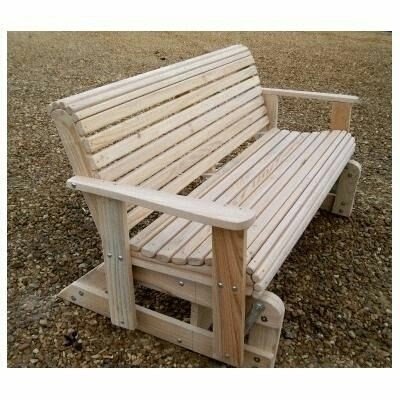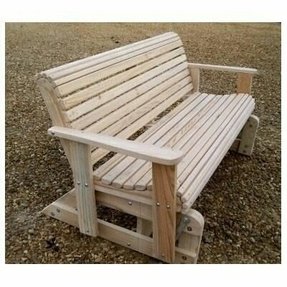 Wooden glider bench for three that should be a great addition to your front porch. Featuring a superb natural wood grain finish, the bench is highly weather-resistant too and comes with armrests and a high back to give you maximum comfort.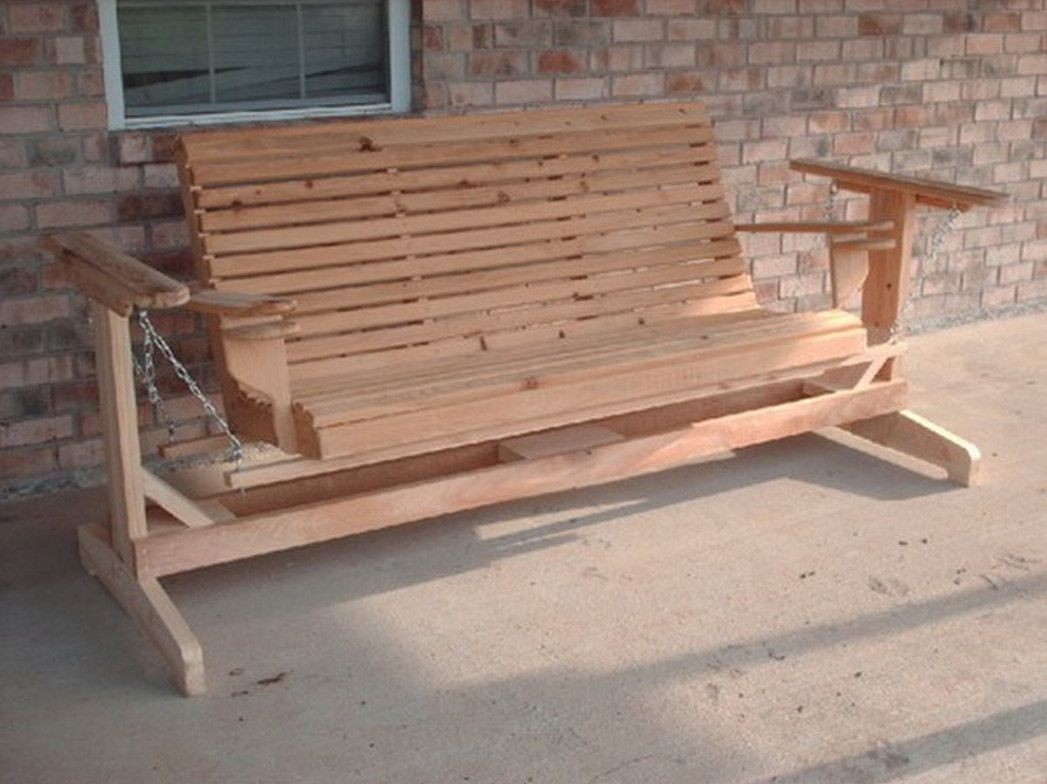 Now that's a piece that is bound to look great in any porch or backyard garden! A simple, wooden glider bench, perfect to relax in with a book and sure to spice up your outdoor area with its rustic look!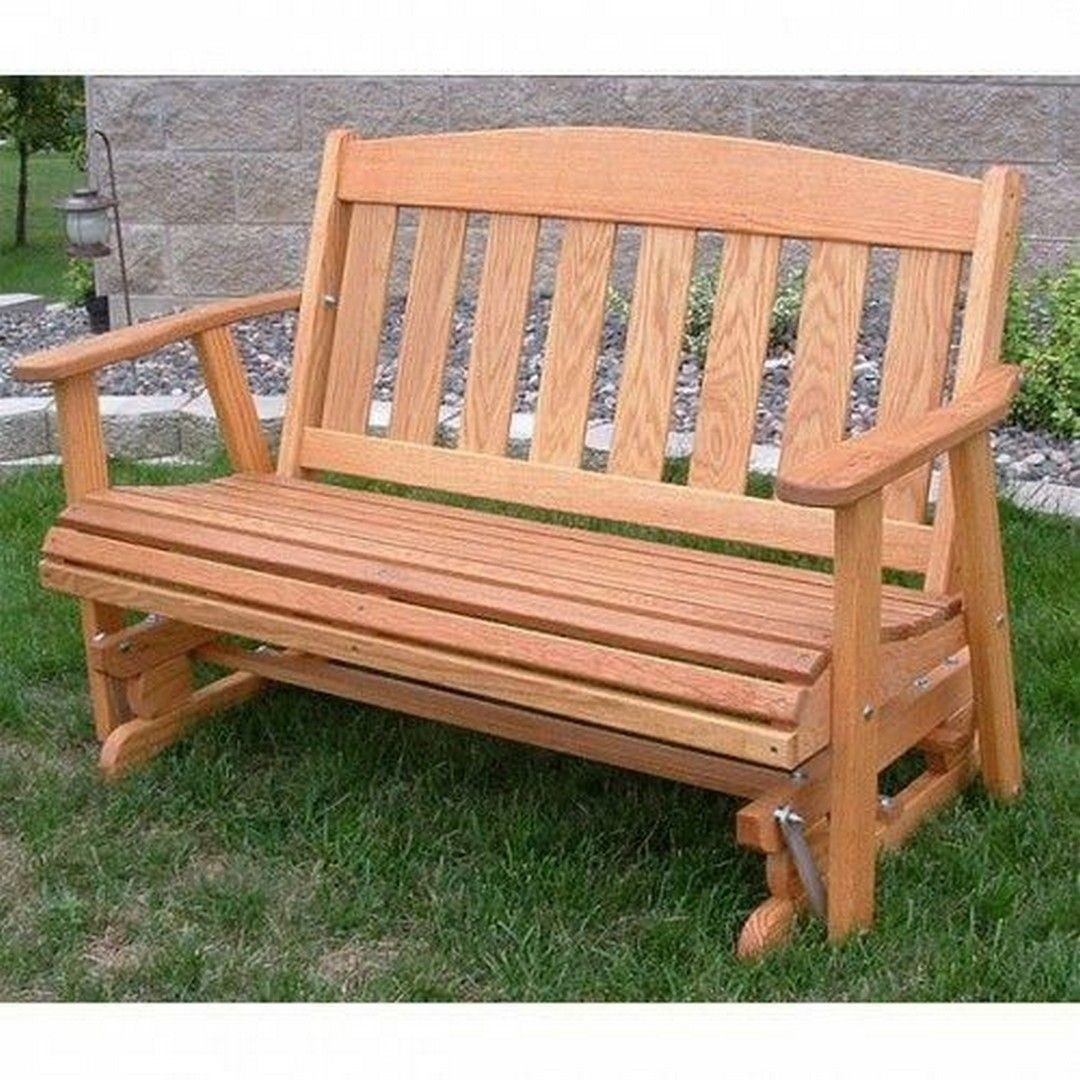 Traditional Amish front porch swing and glider bench. Constructed from wood, the bench features a nice high back design for comfort and is big enough to accommodate three people easily. Its beautiful natural wood grain finish will also blow you away.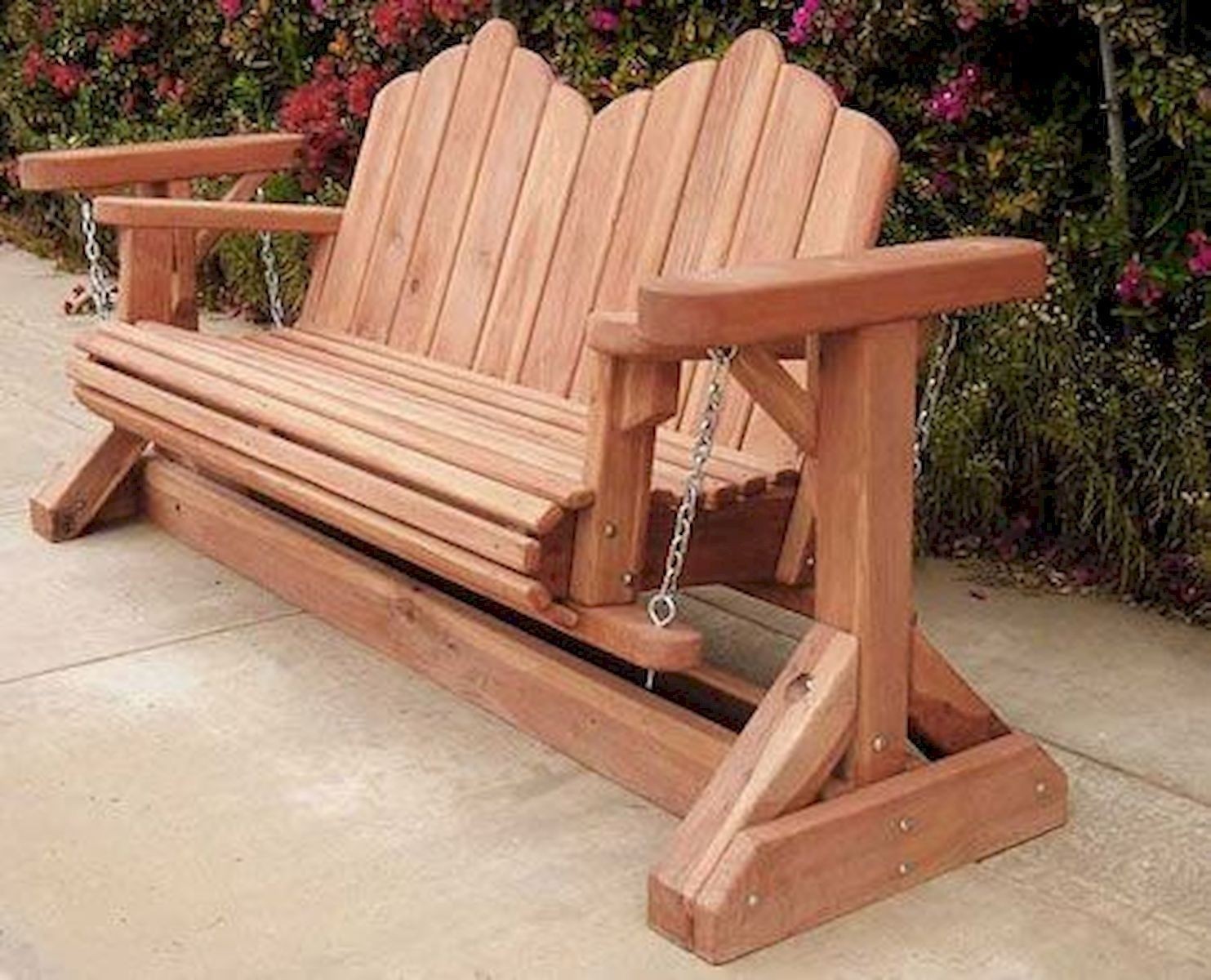 Swing bench with a durable redwood construction. This glider bench features a durable construction based on horizontal slats in its seat area and vertical slats in its backrest area. It is attached to a supportive frame with metal chains.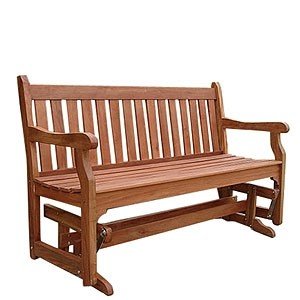 Minimalist glider bench for your front porch featuring a beautiful wooden design and a stunning sealed light brown stain. The bench also comes with a slated high back and raised armrests for comfort. It's large enough to cater for three people at the same time.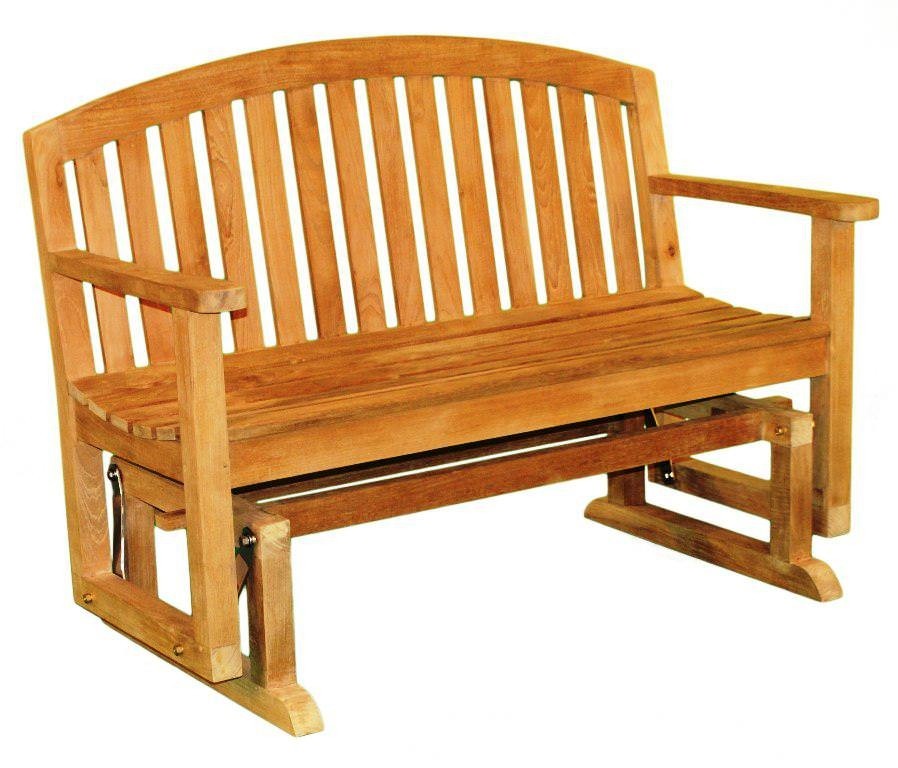 The front porch is the perfect place for this wooden glider. The well-constructed frame makes it easy to rock your cares away on a lazy afternoon. Add a cotton afghan, throw pillows, and an audiobook, and while away the hours.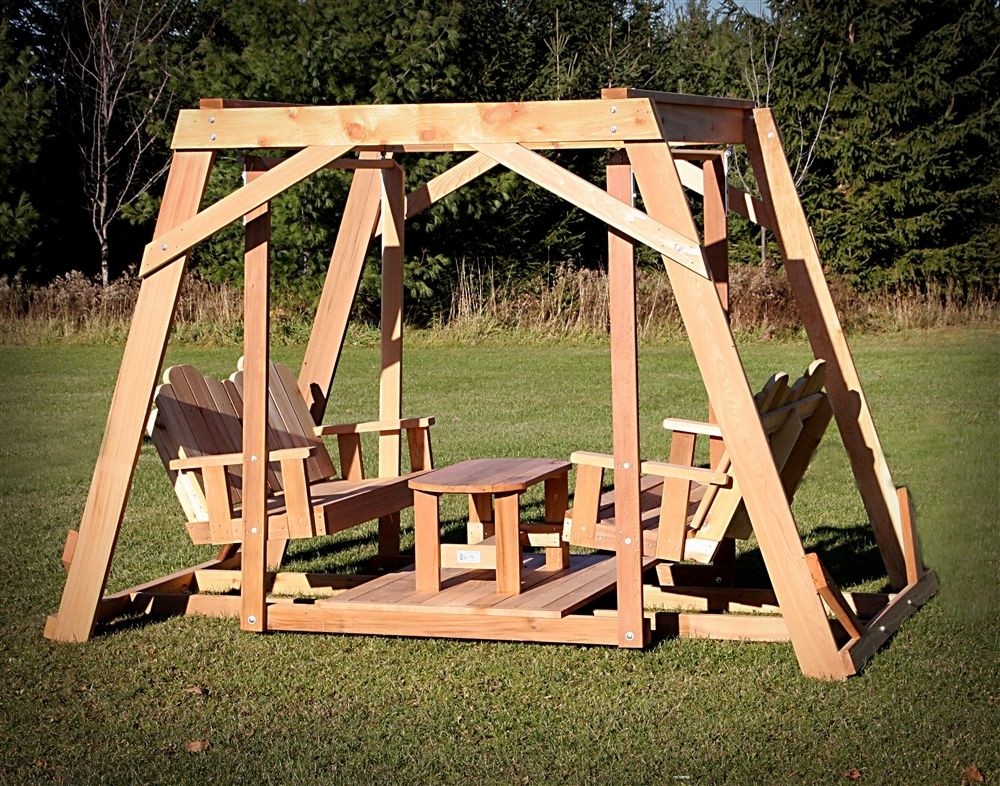 Beautifully constructed glider benches for the outdoors. The benches come in two pairs, each suited for two people. A table is also included in the middle to complete the design. Constructed from wood, the gliders are finished in a stunning natural grain that will transform your landscape.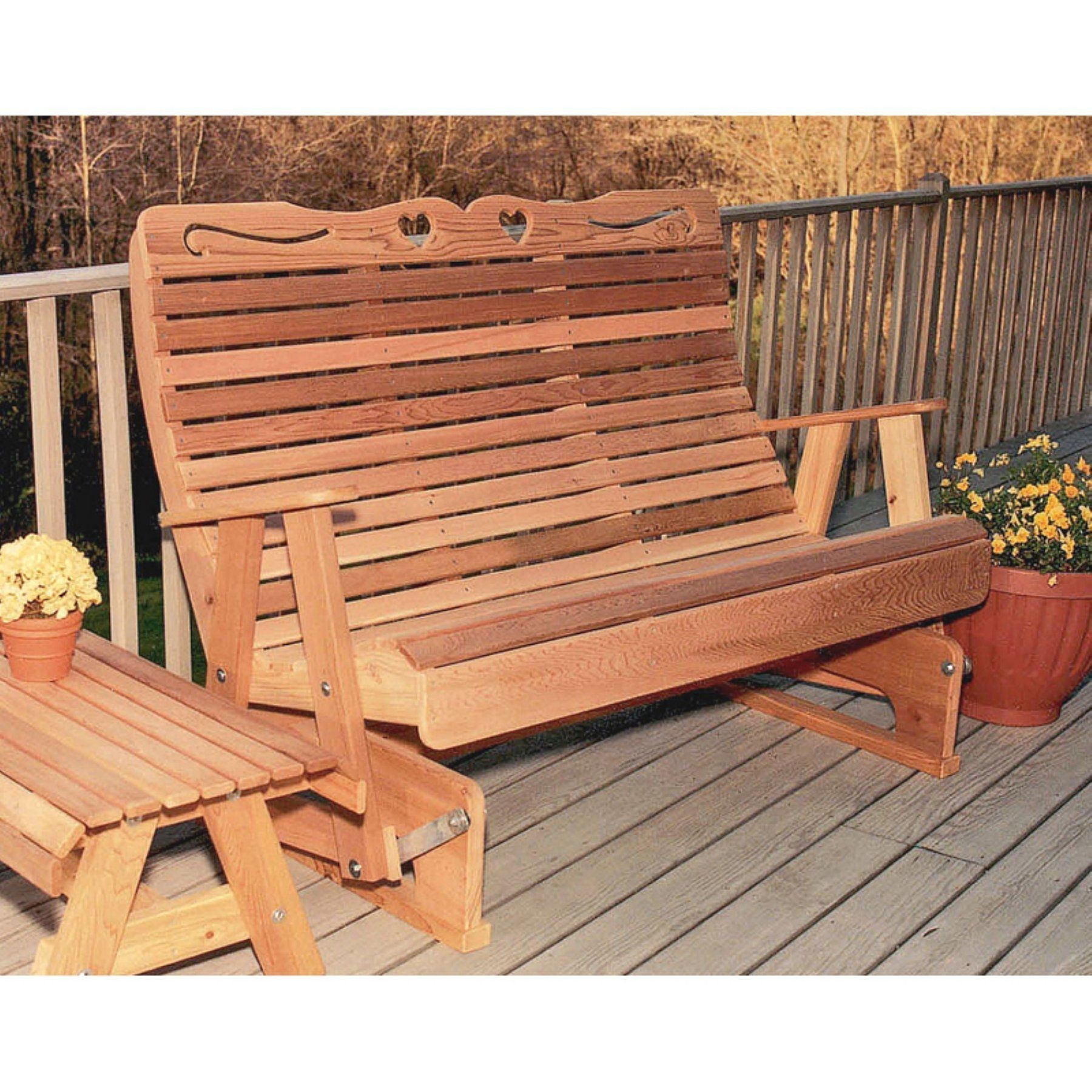 High back gilder bench with a long-lasting wooden design and incredible craftsmanship. The bench also features a neatly curved high back for comfort and comes with a matching table bench for impeccable functionality. It's perfect for the front porch or the backyard.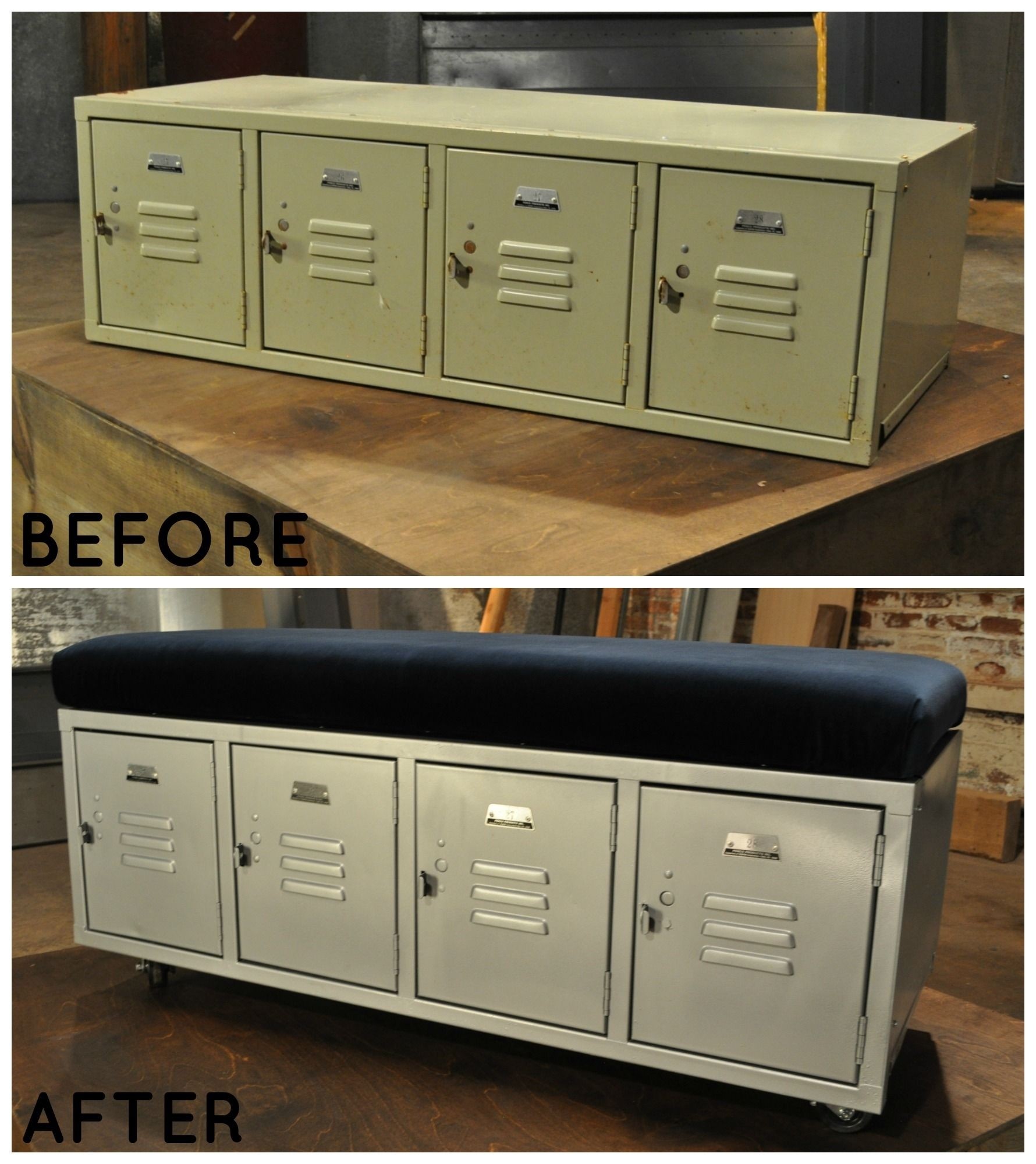 Original bench mounted on wheels for easy movement. Metal base is fitted with 4 cabinets for storing needed items. Seat is upholstered with pleasant to the touch fabric. Application in all kinds of interiors as needed.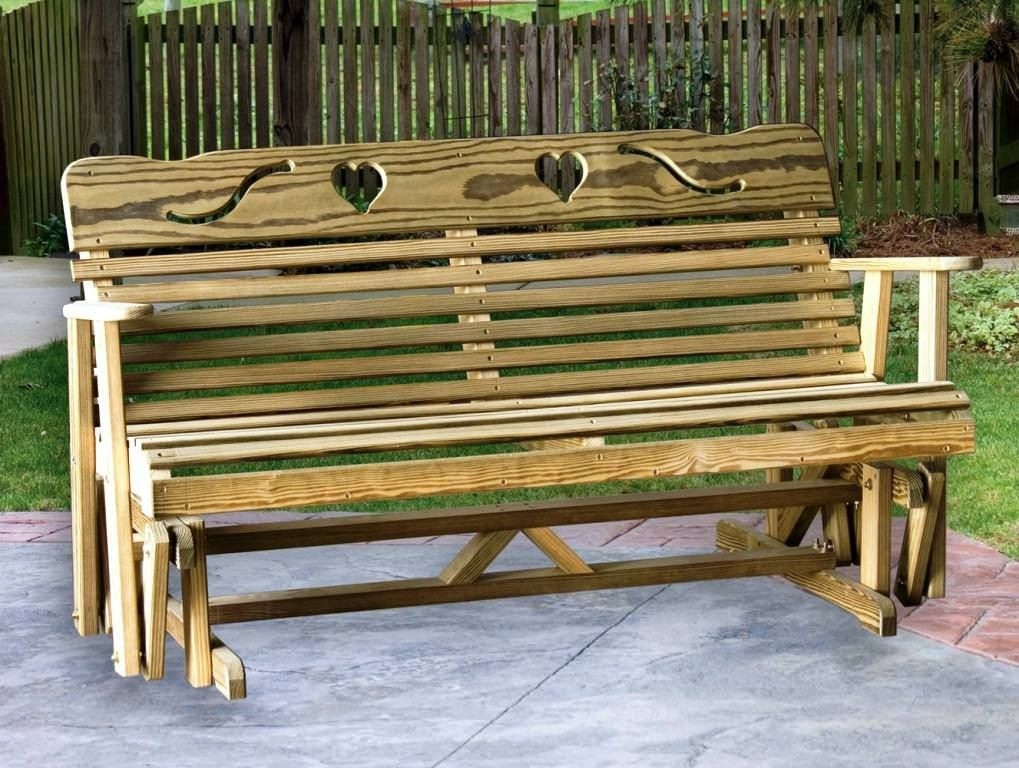 Amish are self-sufficient, it is their great advantage - they also have the unique craftsmanship of creating wooden furniture. Here is an example of their strength - a wooden pine gilder bench, which is further folded and decorated with hand-cut hearts.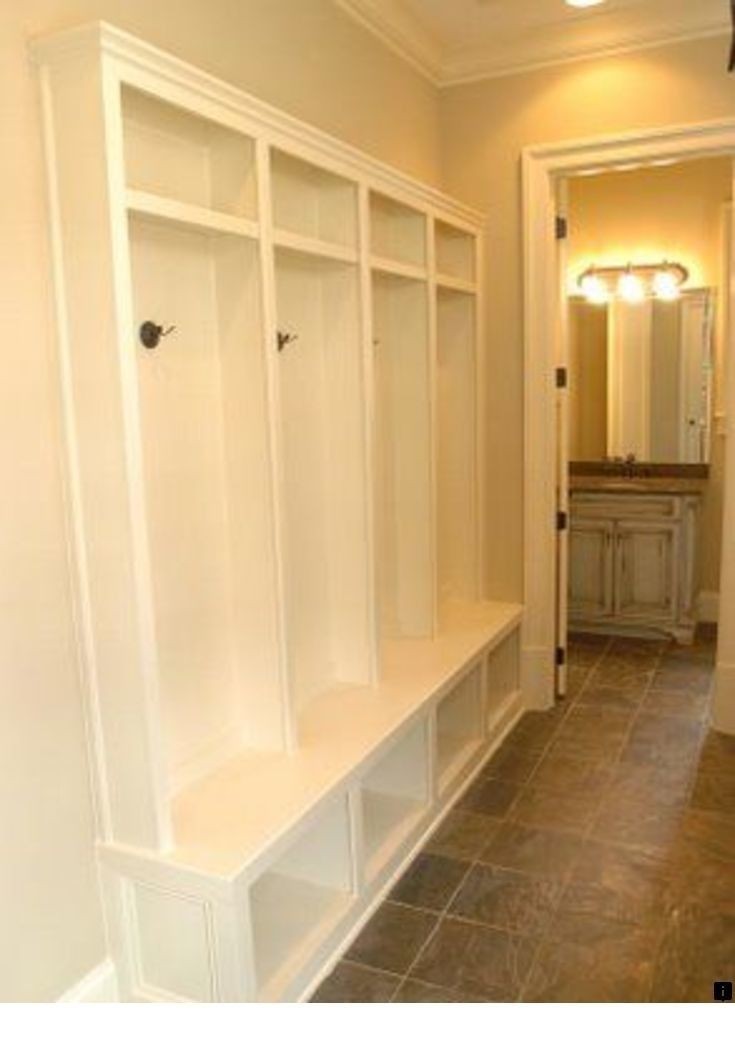 This hall was wide enough to place a row of locker benches by one of the walls. Each bench features a shoe rack at the bottom, and a double coat rack. Blank walls were smartly used for practical purposes.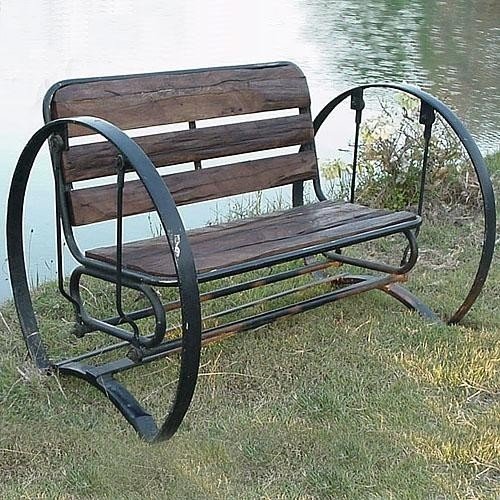 Groovystuff Iron Wagon Wheel Rustic Teakwood Glider Bench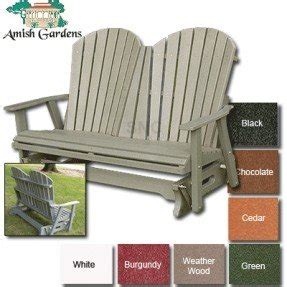 Amish Gardens Comfo-Back Glider Bench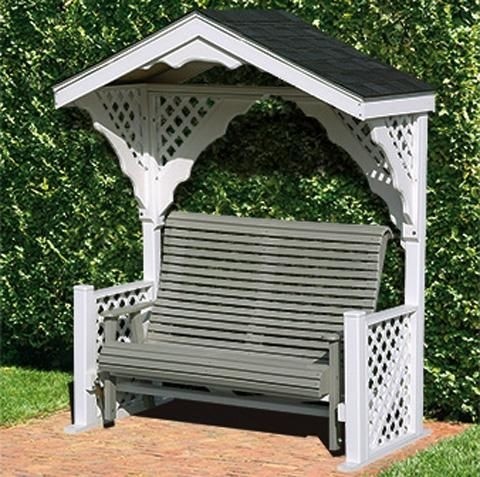 Vinyl Garden Glider shown with White Stand and Grey Glider.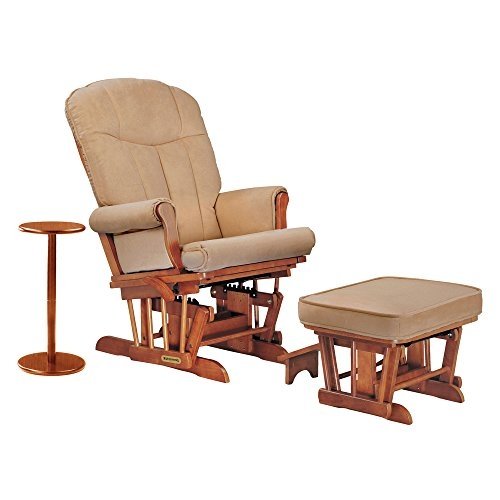 A solid, soft and comfortable reclining glider with locking mechanism and additional ottoman that serves as a footrest. These elements have got frames made of selected solid wood. The reclining system is based on ball bearings.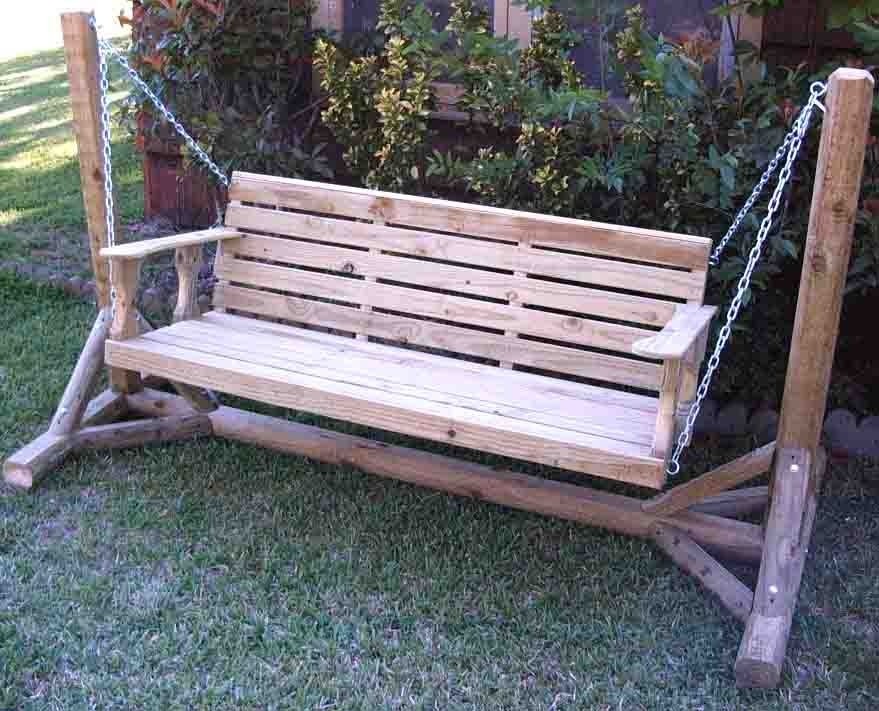 i really want one of these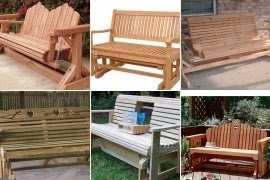 Adirondack Glider Bench - Adirondack Chairs | Forever Redwood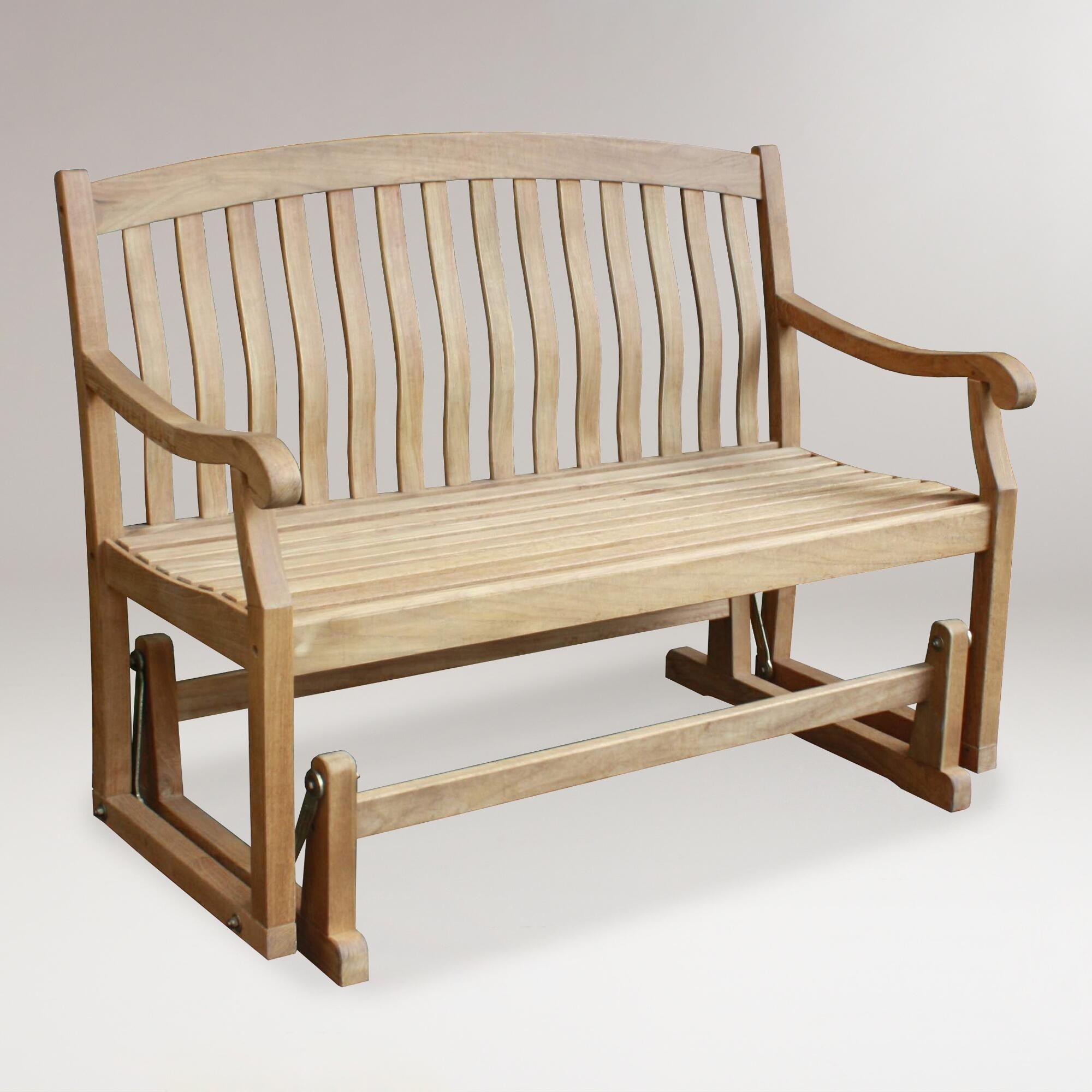 Teak Glider Bench I love gliders. It is so comforting to sit outdoors and relax on a glider.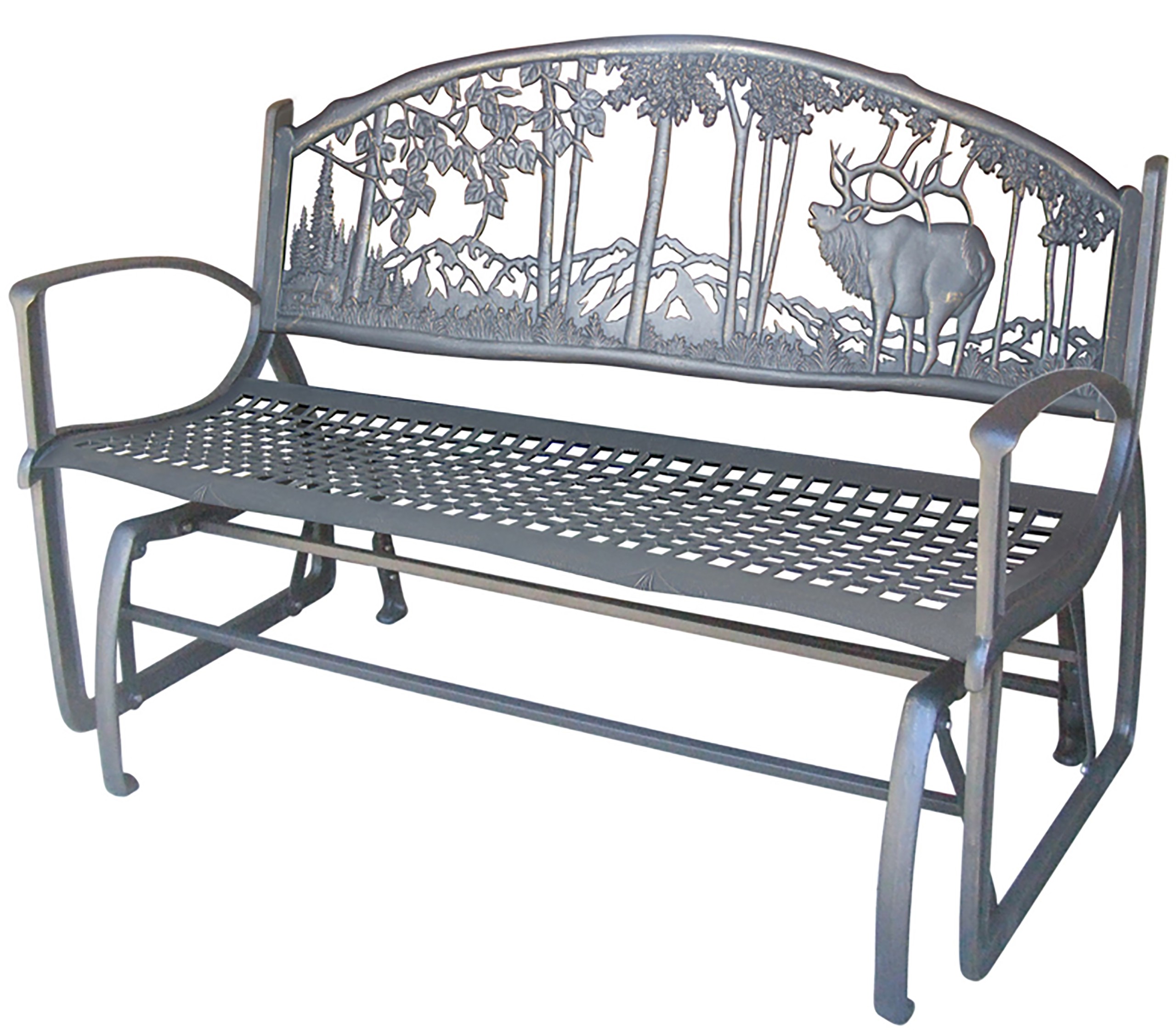 Running Horse Cast Iron Glider Bench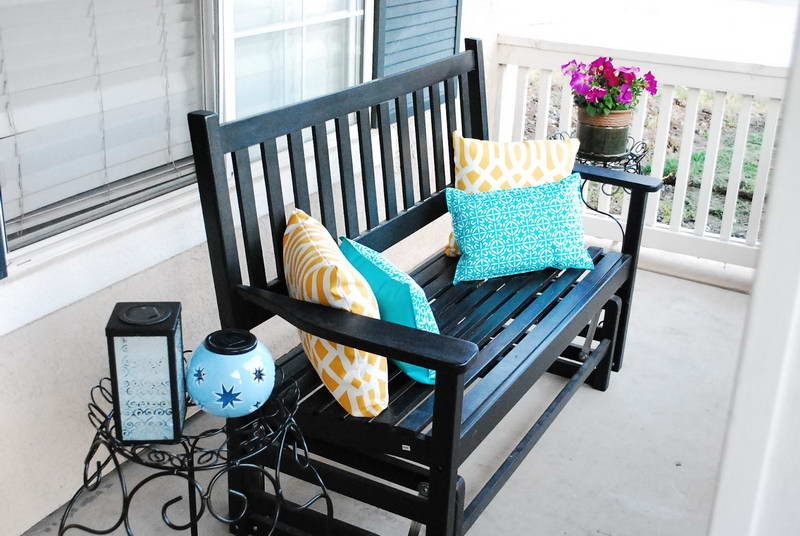 I like the bench! Wonder if this would work on our porch?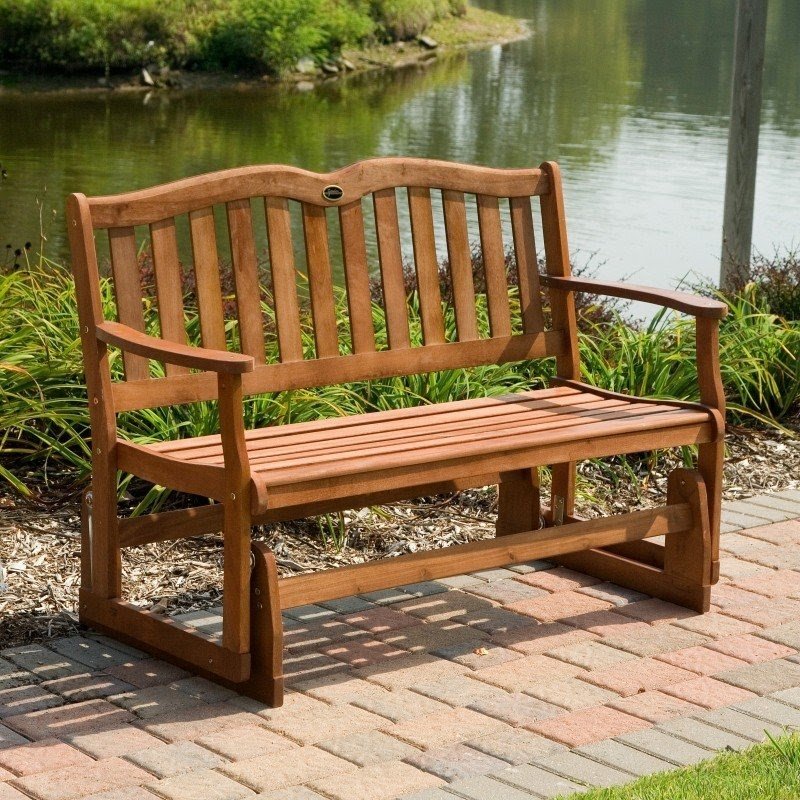 Wooden Glider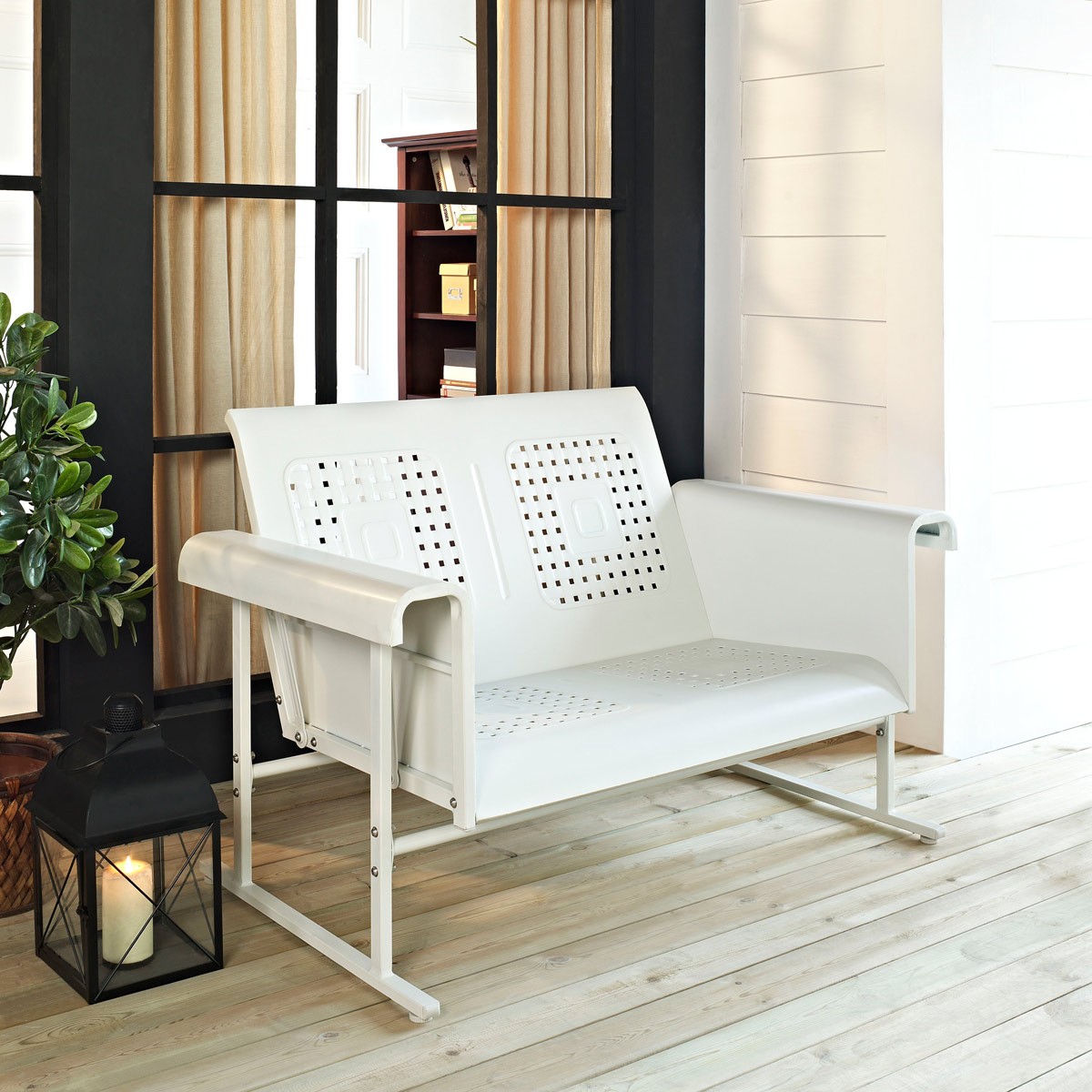 Metal Porch Glider - love this look!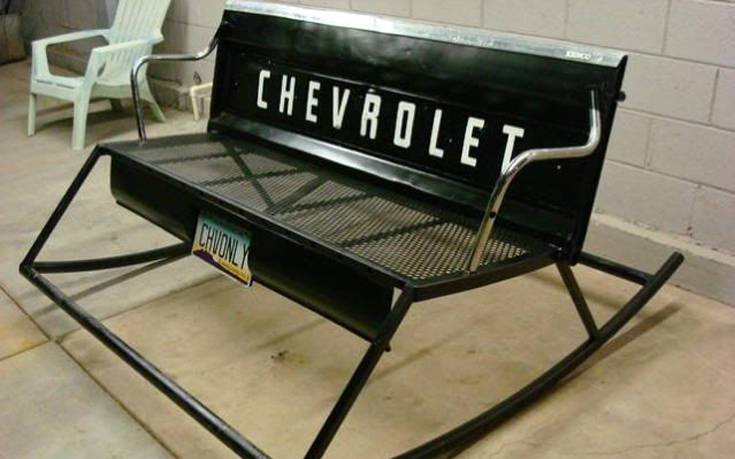 Outdoor rocking bench made from an old tailgate.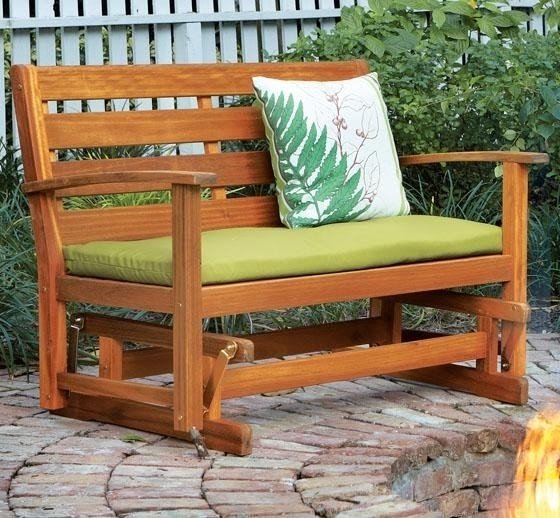 Martha Stewart Living™ Cumberland Double Glider - Martha Stewart Living - Double Gliders - Outdoor Seating - Outdoor Furniture - Outdoor | $193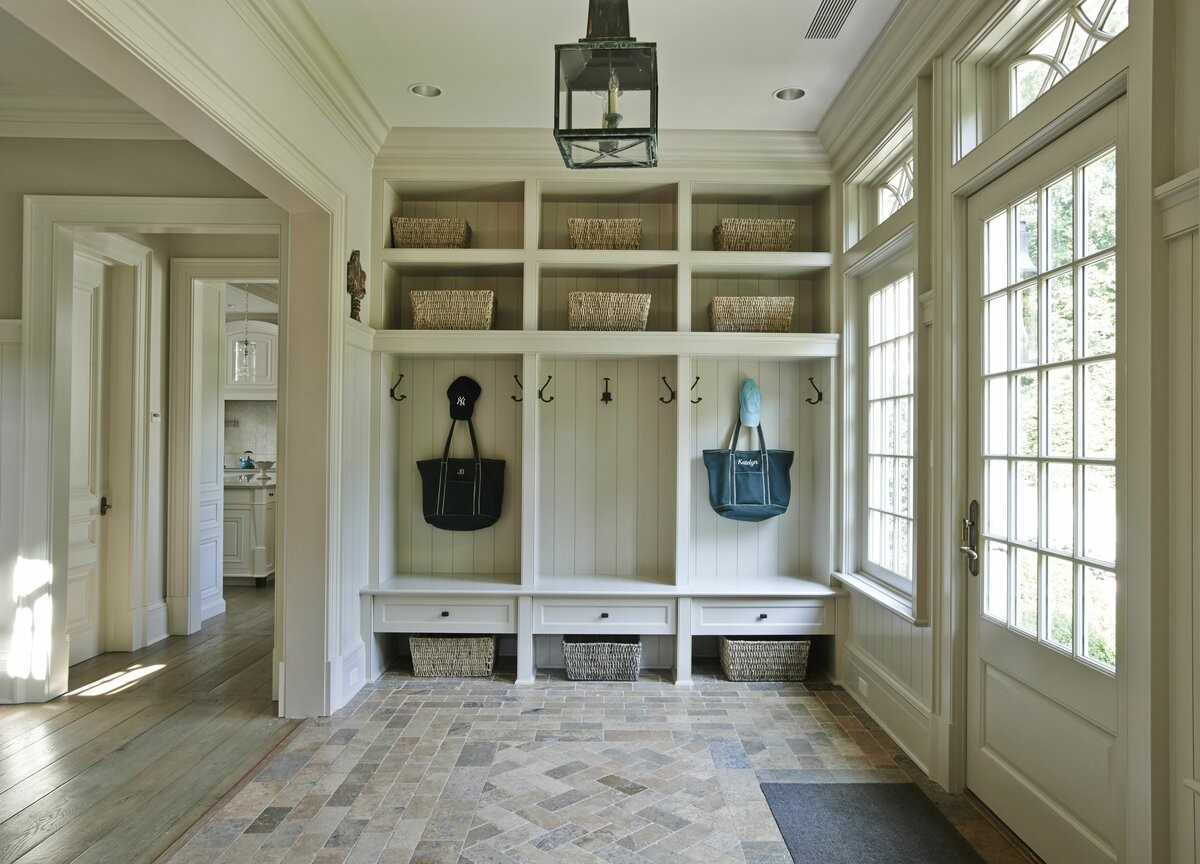 Cottage mudroom with stacked shelves filled with woven baskets over built-in locker cabinets, accented with paneled backsplash. Stylish furniture to the hall in your house or cottage to storage your clothes.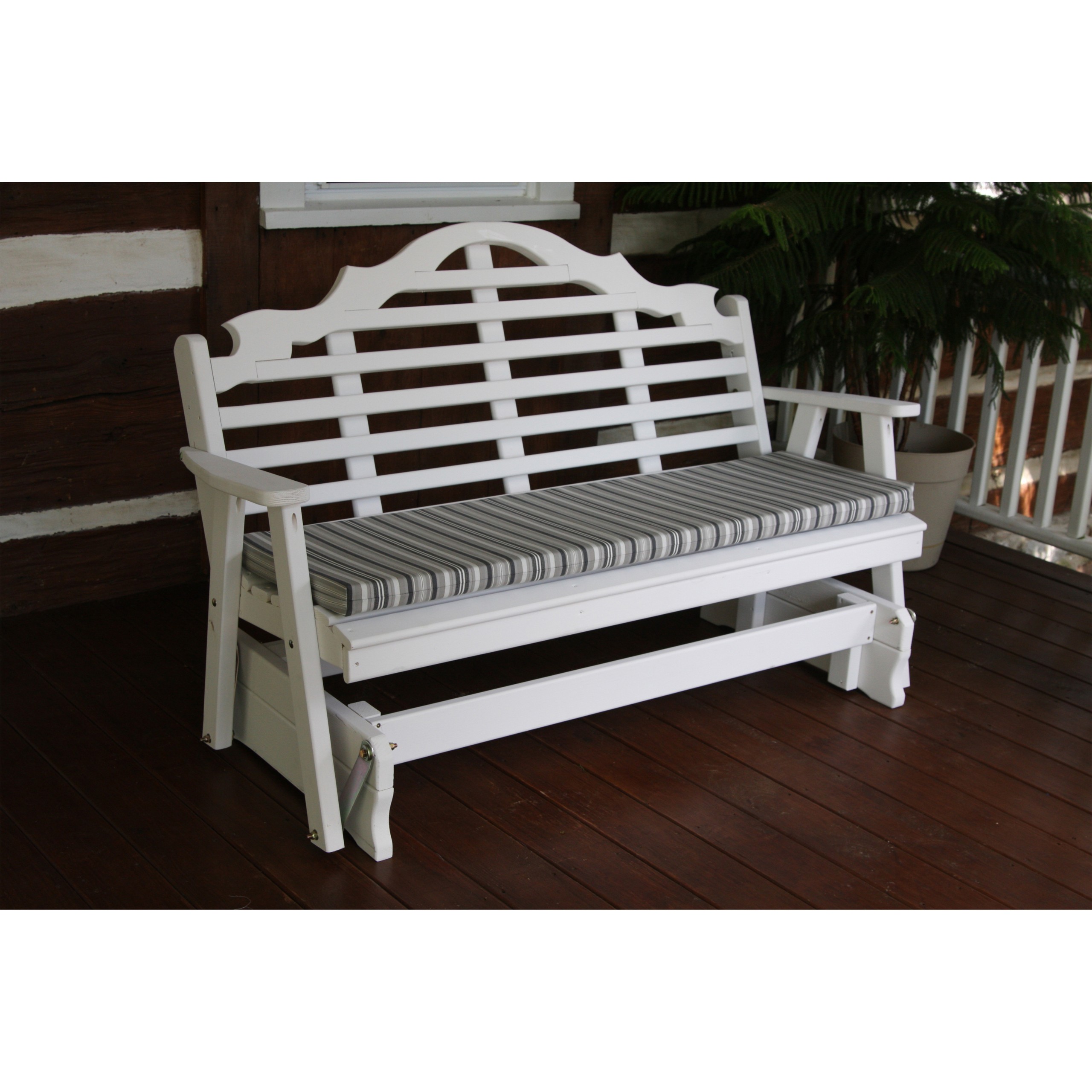 Love this White Marlboro Glider Bench on #zulily! #zulilyfinds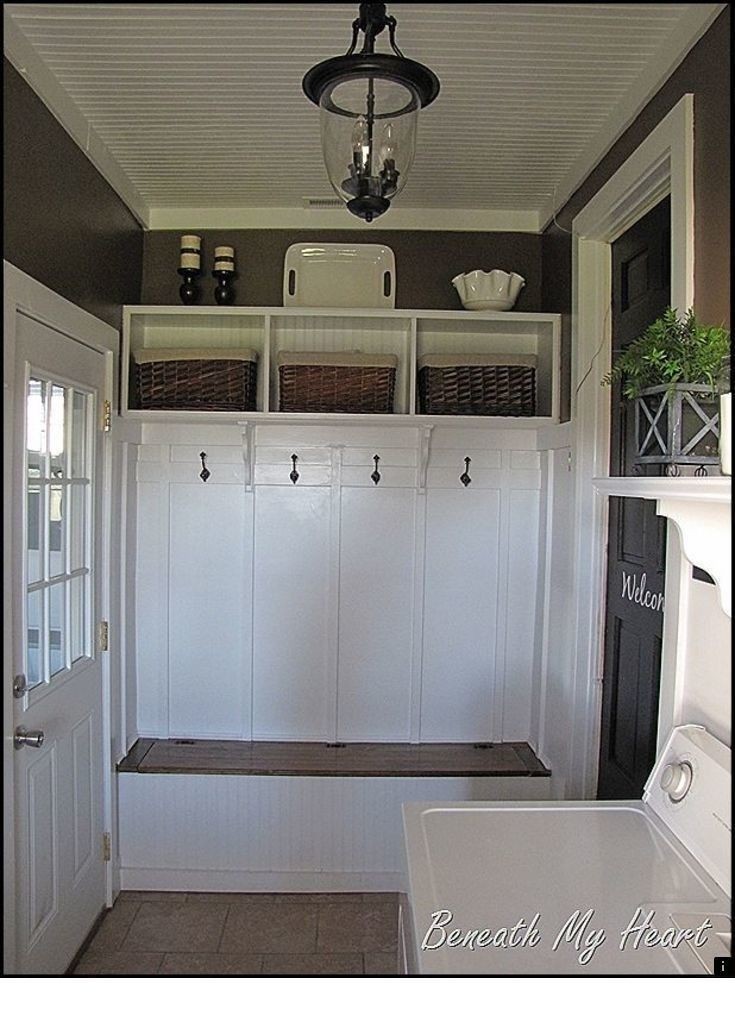 A wonderful idea for a small entry hall. This elegant shelving unit provides a bench where you can comfortably put on your shoes and racks for coats and hats. The top is an extra storage space due to three open shelves.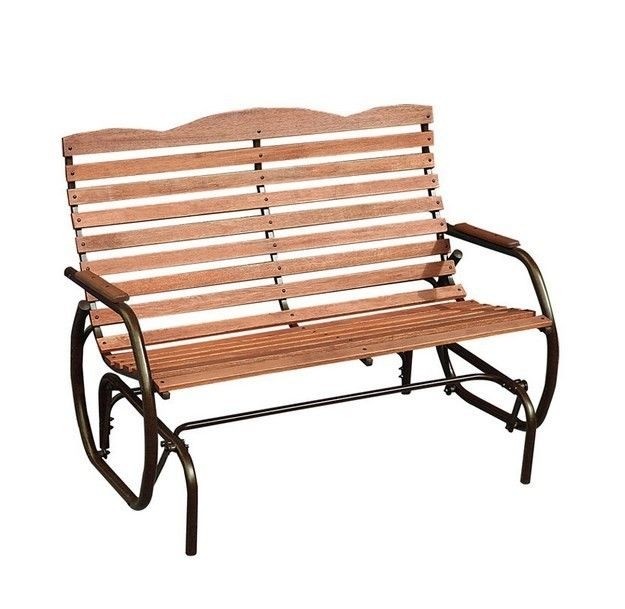 A charming place to relax and catch up on some reading, this glider bench adds classic style to your porch or walkway. Product: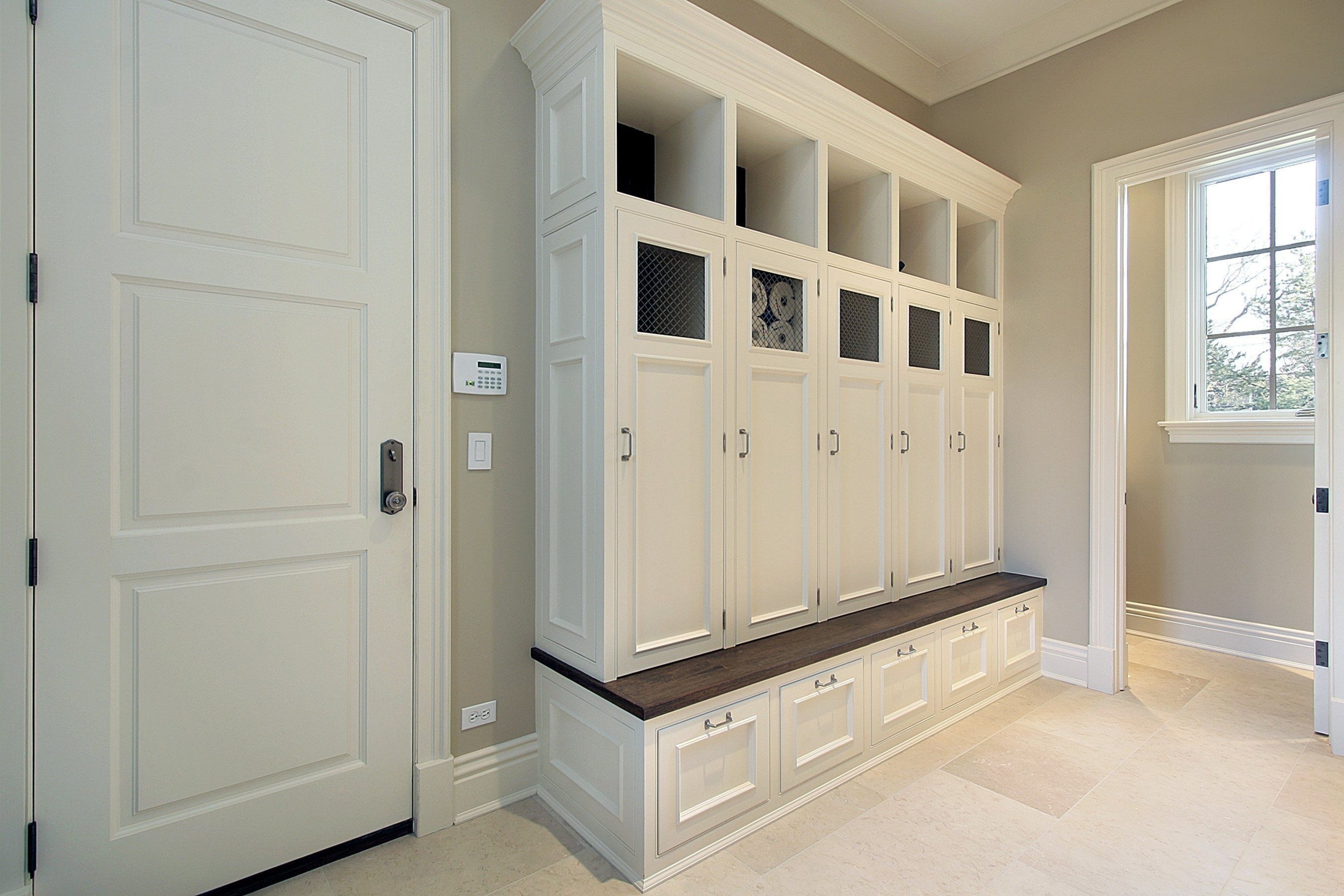 These mudroom lockers constitute a great way to add some functionality to your entryway. Plain, cool and clean white design adds freshness and warmth to your space. It features various drawers, shelves and doors offering a diversified storage space.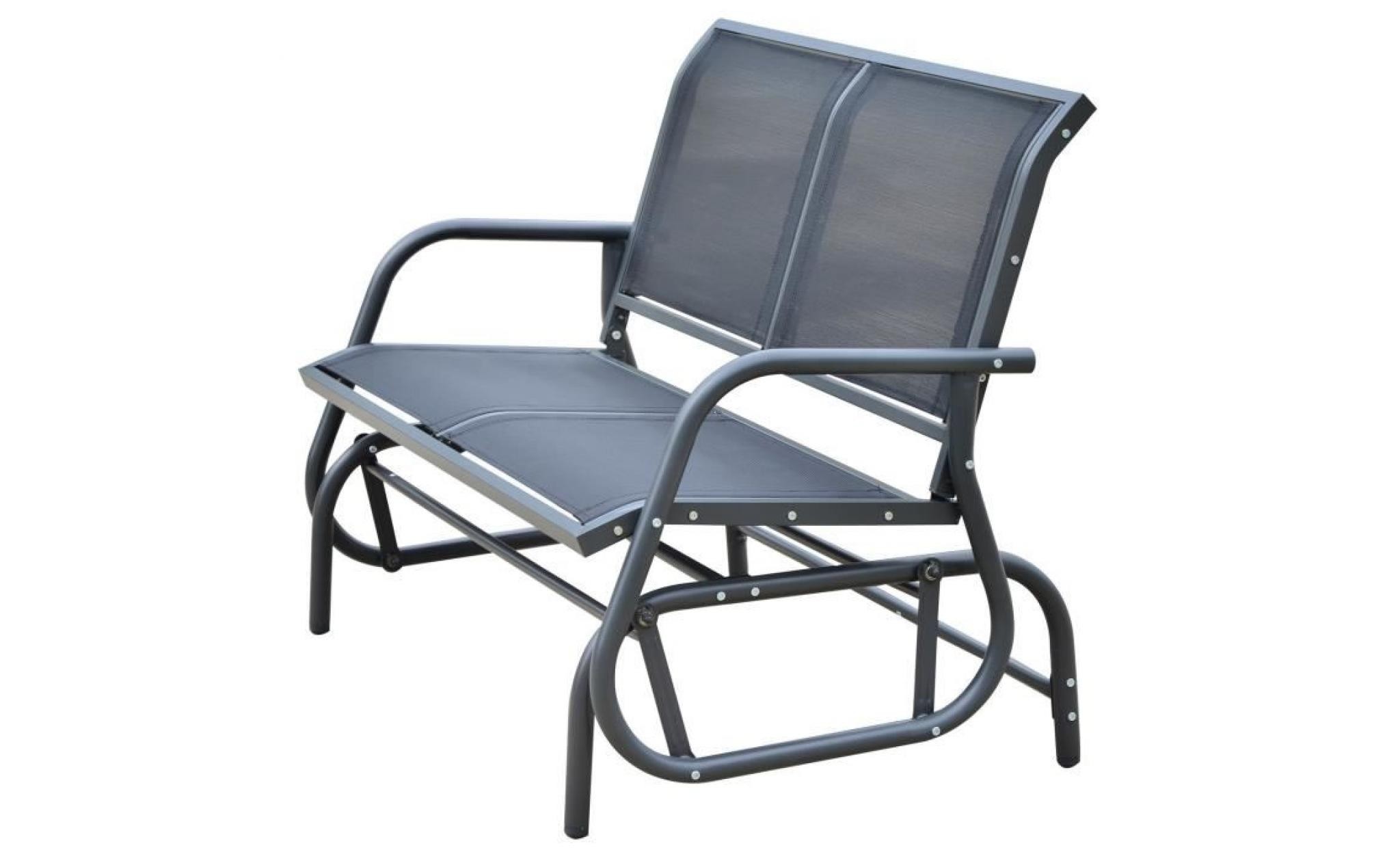 Outsunny 48" Outdoor Patio Swing Glider Bench Chair - Black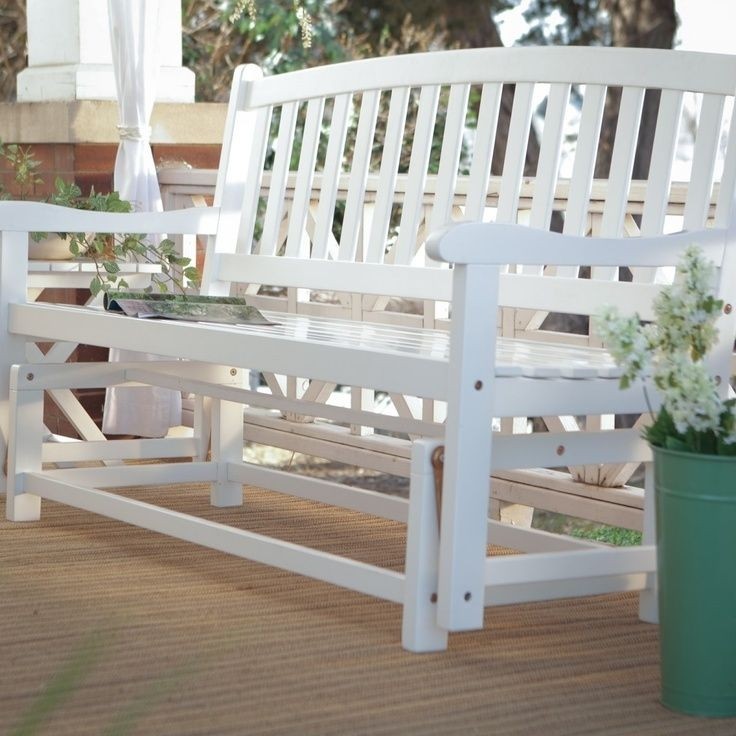 Acacia Wood Glider Bench Outdoor Patio Garden Furniture in White Finish. Free Shipping.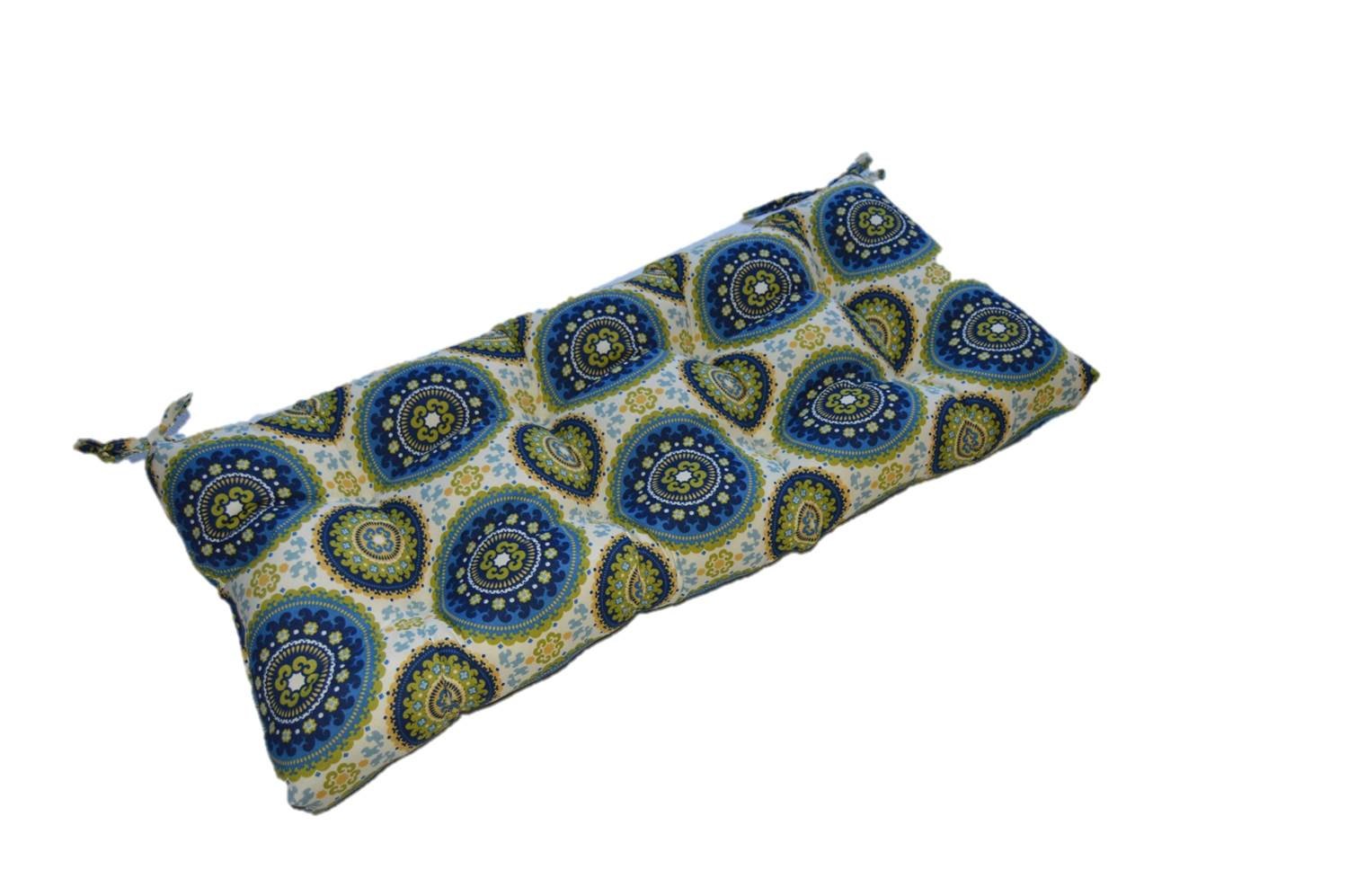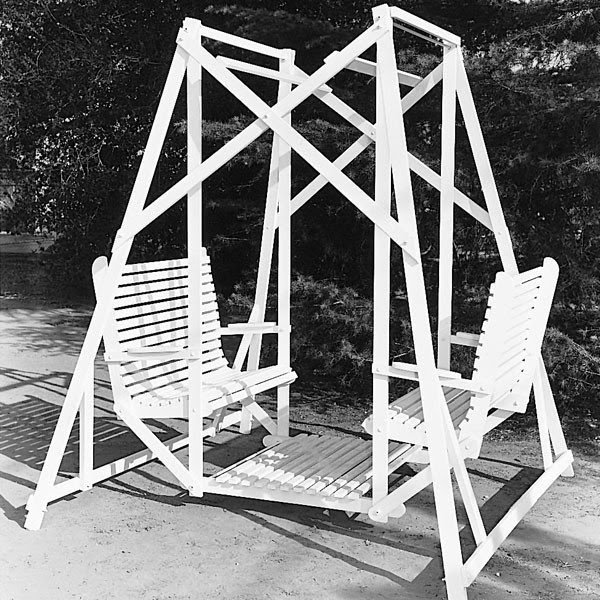 Lawn Glider Swing, Plan No. 276 I had a red one as a child. My Grandfather built it for me.....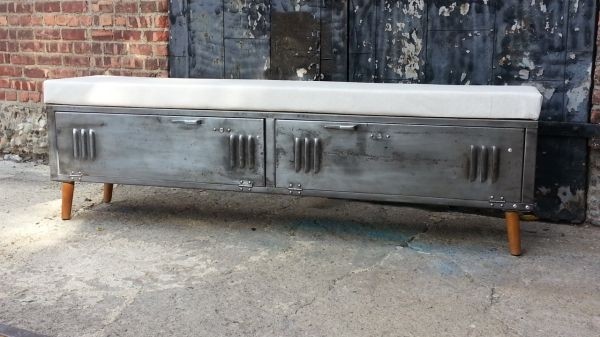 A stunninhg steel locker storage bench that will add a boost of extra space for you to become more organized, while its looks makes for a fine choice when it comes to originality and style beyond measure.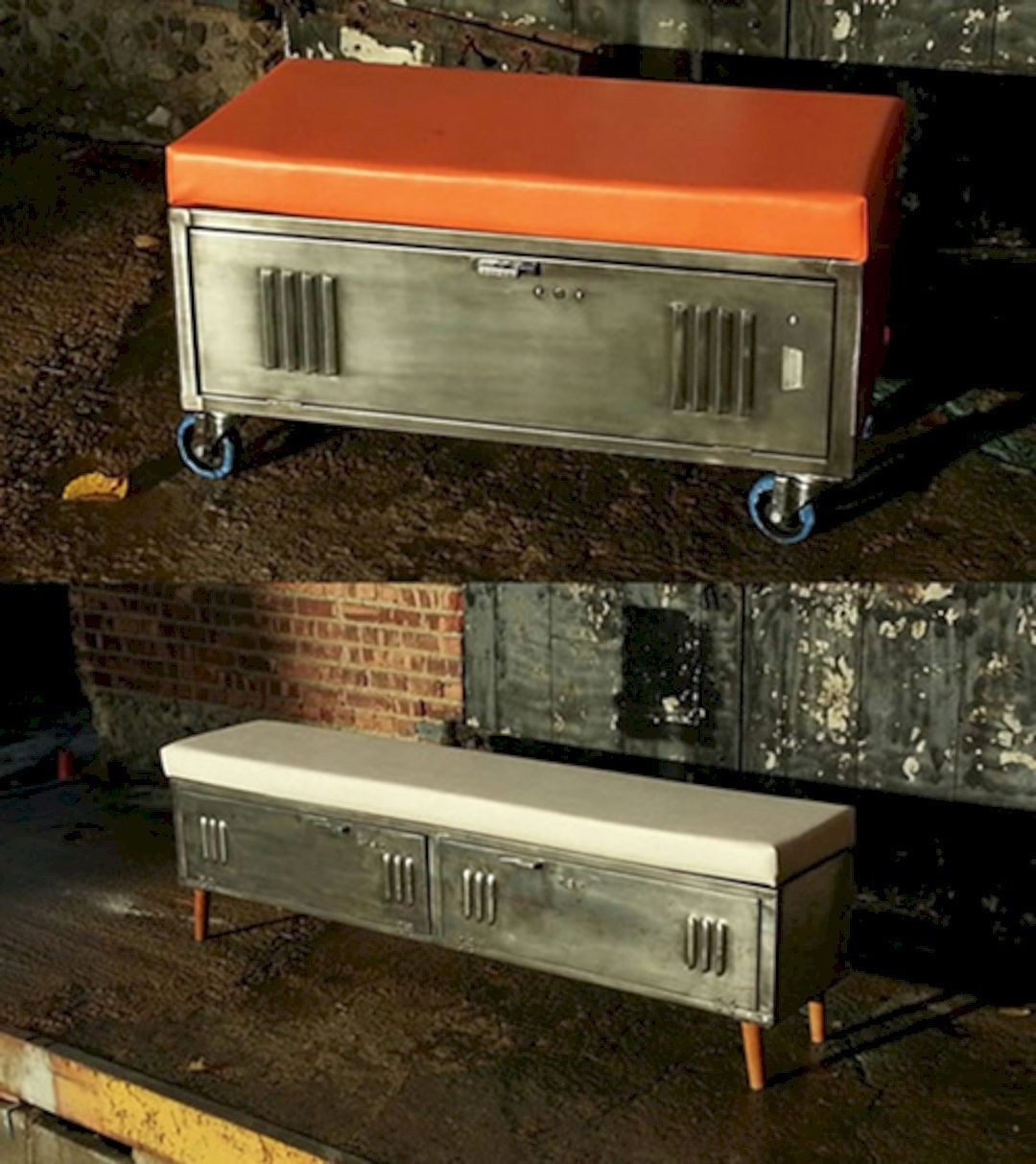 Locker benches are constructed of solid butcher block wood. Ideal for industrial, office or recreational locker room facilities. A metal base contains one or two cabinets, in very raw style which contrasts with a upholstery of the orange or white seats.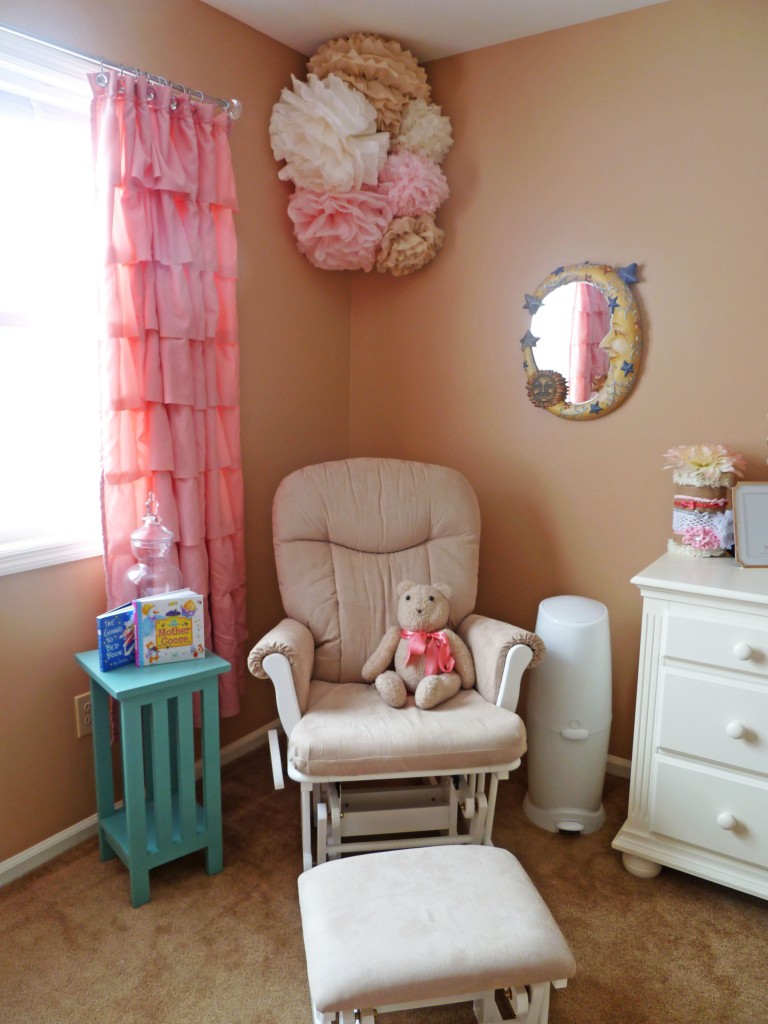 It is really important to make your child love their room. A beautiful rocking chair with a matching ottoman, beautiful pink curtains, and, most importantly, the amazing wall decoration in the corner make this one a delightful nursery.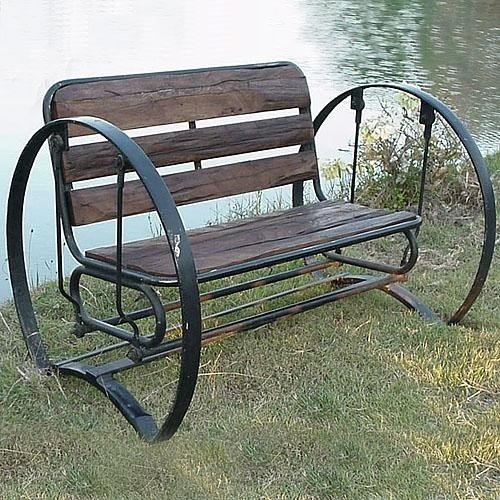 Love this Limeade Bali Hai Glider Bench & Rocking Chair Set on #zulily! #zulilyfinds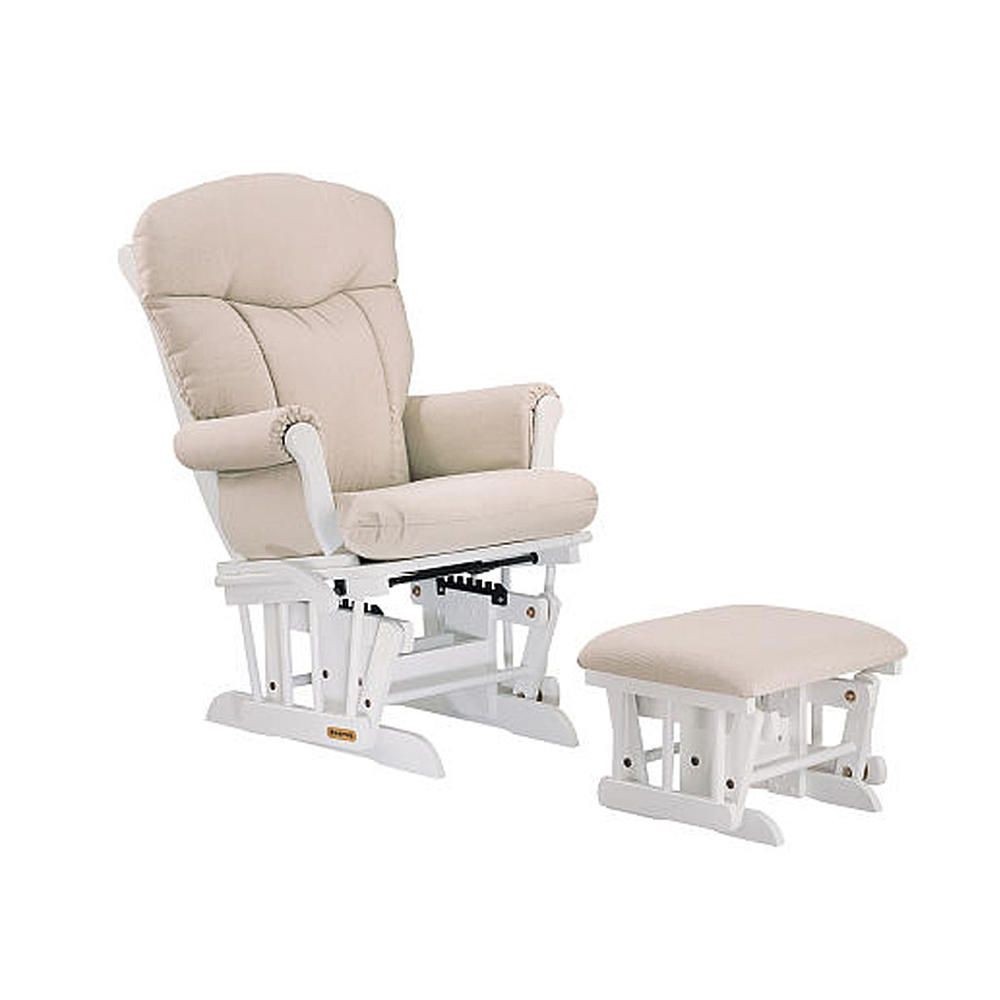 This cool Shermag glider rocker and ottoman provides a comfortable, convenient place to sit and relax with your baby, whenever you need to need soothe them. Its overstuffed leather cushioning will engage you for long hours.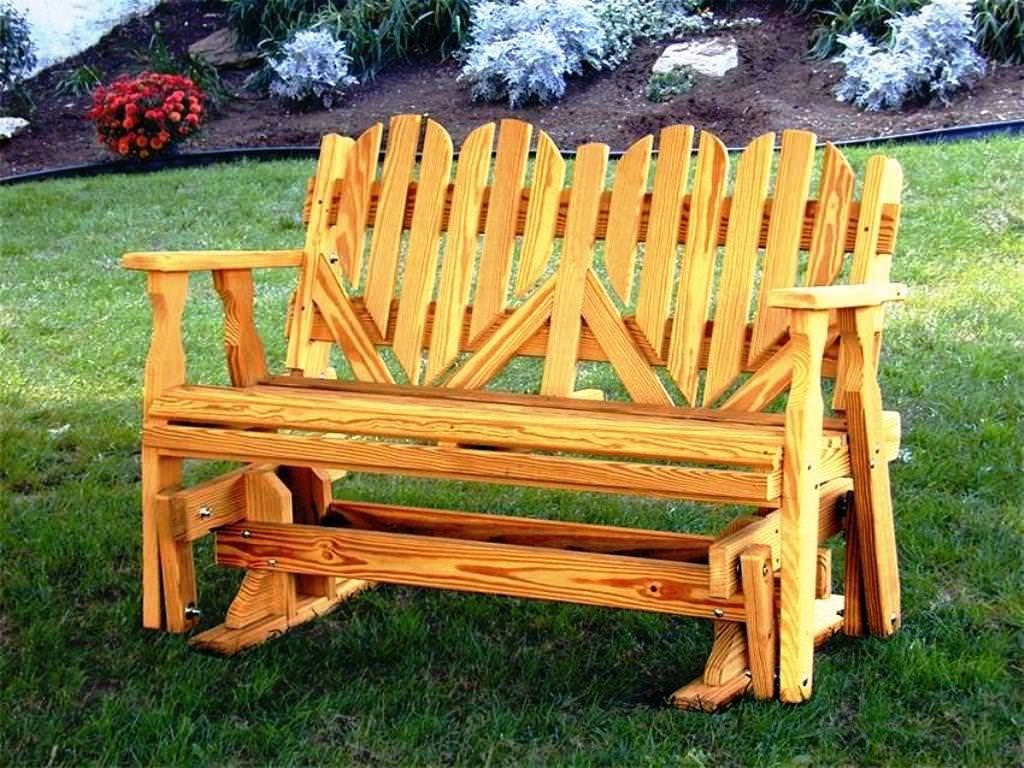 Amish Outdoor Pine Wood Heart Porch Glider Bench Made in the USA #MadeinUSA #MadeinAmerica via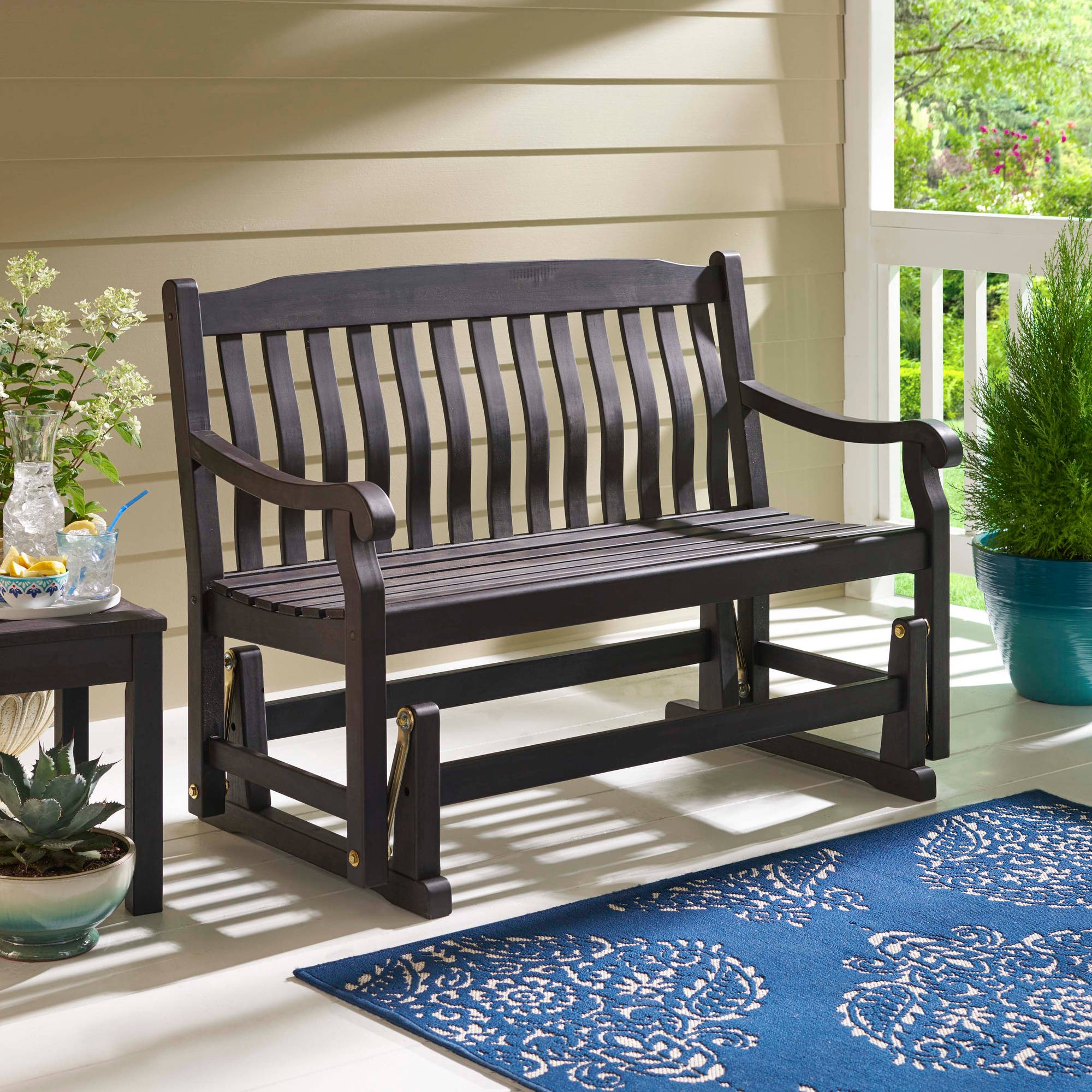 Better Homes & Gardens Delahey Outdoor Glider Bench, Dark ...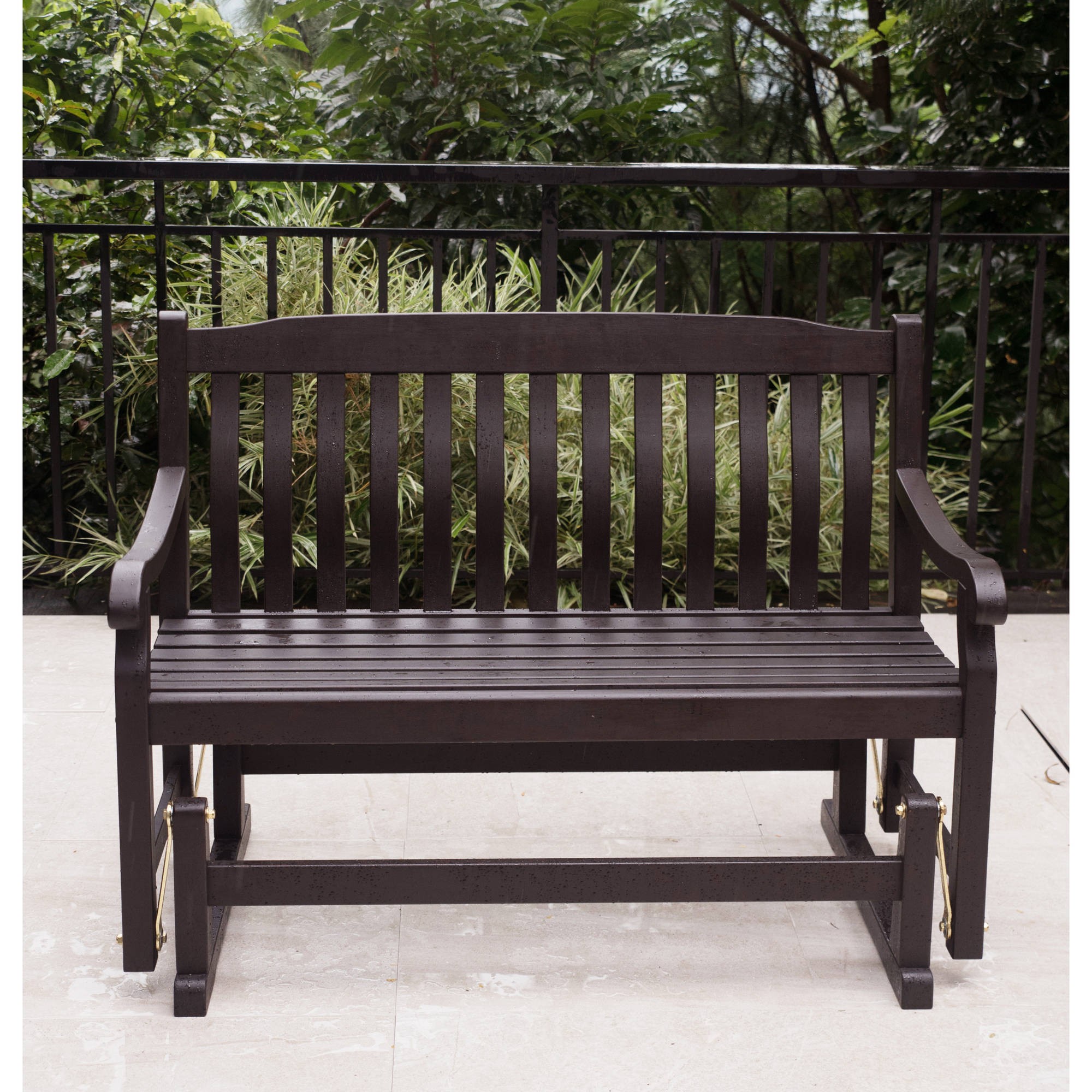 Better Homes Gardens Delahey Outdoor Glider Bench, Dark ...