Get ready for Christmas in style with our ultimate festive glamour decor ideas.
If you love the luxurious look, we're talking gold, silver, and deep-hued burgundy, crystals, sequins, and sparkles, then read on and discover our favorite glamorous Christmas decorations and accessories for the most stylish Christmas experience ever.
Silver Tinsel Christmas Tree
A sure showstopper, a silver tinsel Christmas tree makes an excellent focal pointfor any glamorous home this Christmas.
Bright and shiny, thanks to its pale color it won't overwhelm the rest of your decor. Dress it up with bright colored ornaments or simply add lights and a topper to allow the bright metallic reflections to shine through and dazzle.
Tinsel is synonymous with Christmas and the fun of transforming your home for the festive season. A tinsel tree is a glamorous alternative to traditional garlands and standard green pine trees, giving you a luxurious finish that is a perfect match for a modern-styled home.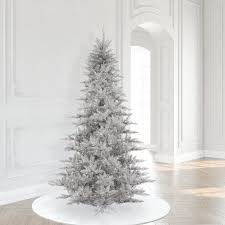 Drop Crystal Ornaments
Aside from metallics, crystal ornaments are a fantastic way to glam up your festive decorations.
Drop crystal ornaments with their elongated elegant silhouettes provide a beautiful addition to any tree or room. Complete with a metallic hanging attachment, you can hang these ornaments wherever you want to add a touch of glamour.
On your tree, window handles or hanging from your light fittings, wherever you choose to display your drop crystal ornaments, you are sure to receive plenty of compliments. Thanks to their angular shapes and clean lines, reminiscent of stalactites and festive ice sculptures, these ornaments add glamour without kitsch to elevate your holiday decor.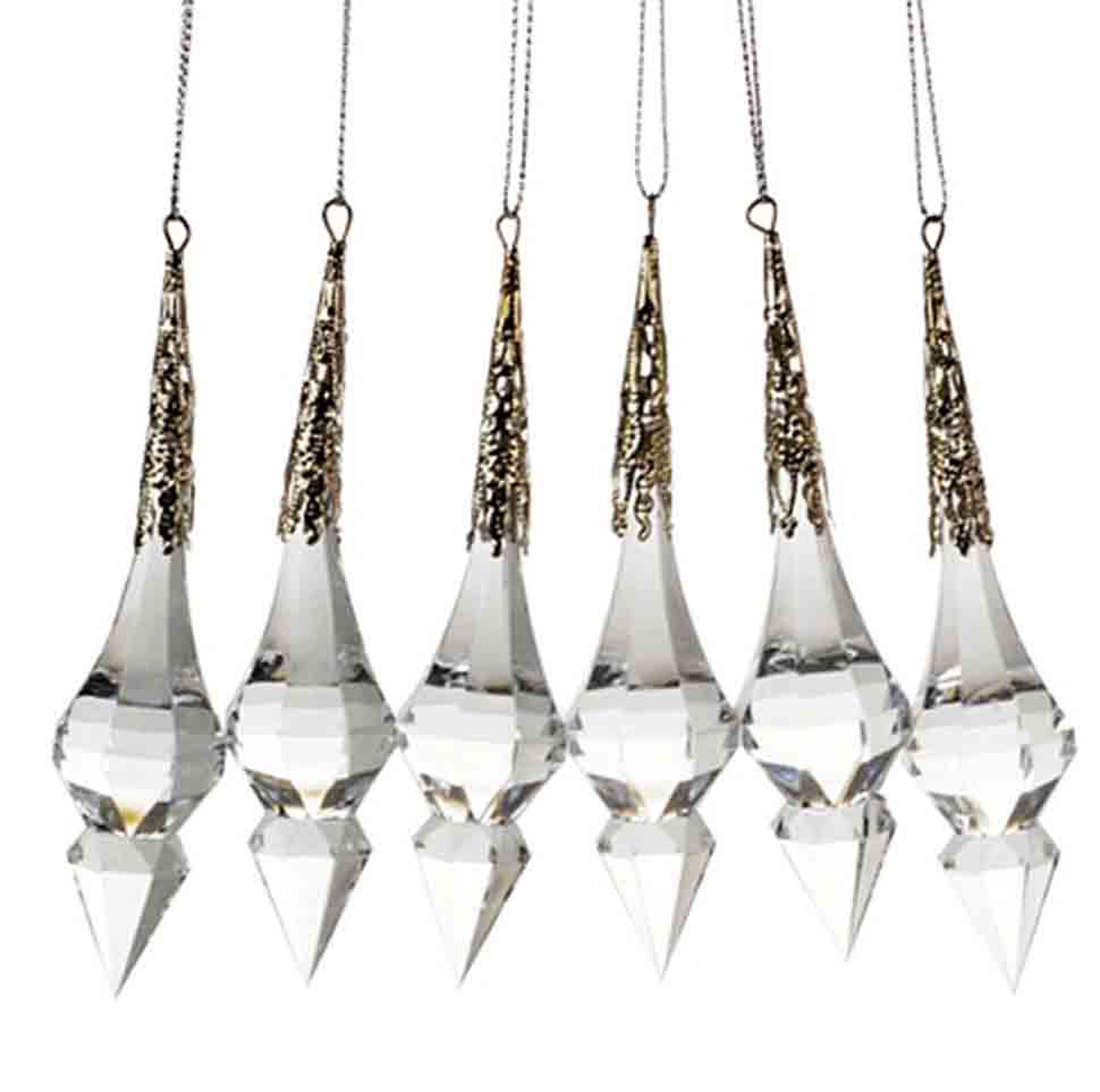 Glitter Ball Ornaments
Featuring a deep red hue complete with a slight golden glitter overlay, if you're looking for glamorous Christmas tree ornaments, you can't go wrong with a sophisticated, stylish tree bauble. With just enough glitter to ensure a sparkling finish, red glitter balls are a great festive touch to liven up your tree or any garland, wreath, or Christmas display.
If you're looking for tasteful tree ornaments, be sure to avoid models with too many bright colors or low quality finishes. Also, pay close attention to the details, models with drilled and looped metallic matching caps look even more glamorous and are sure to last much longer.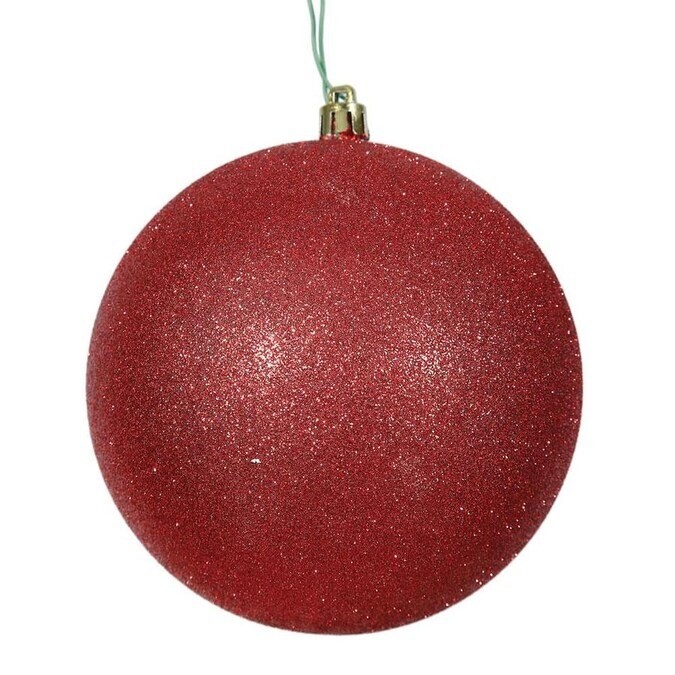 Silver Bead Garland
You won't get much more glamorous Christmas decorations than a silver garland complete with multi-faceted crystal beads and intricate scroll details. Reminiscent of every girl's dream diamond necklace, crystal garlands adda touch of festive glamour to any home.
Wrap yours around your tree for an instant transformation. You could also drape your silver bead garland above your fireplace mantle or weave it through your stairway railings. Use it alone or in conjunction with individual crystal drops for a beautiful icy Christmas decor that's a cut above your average pine or tinsel garland.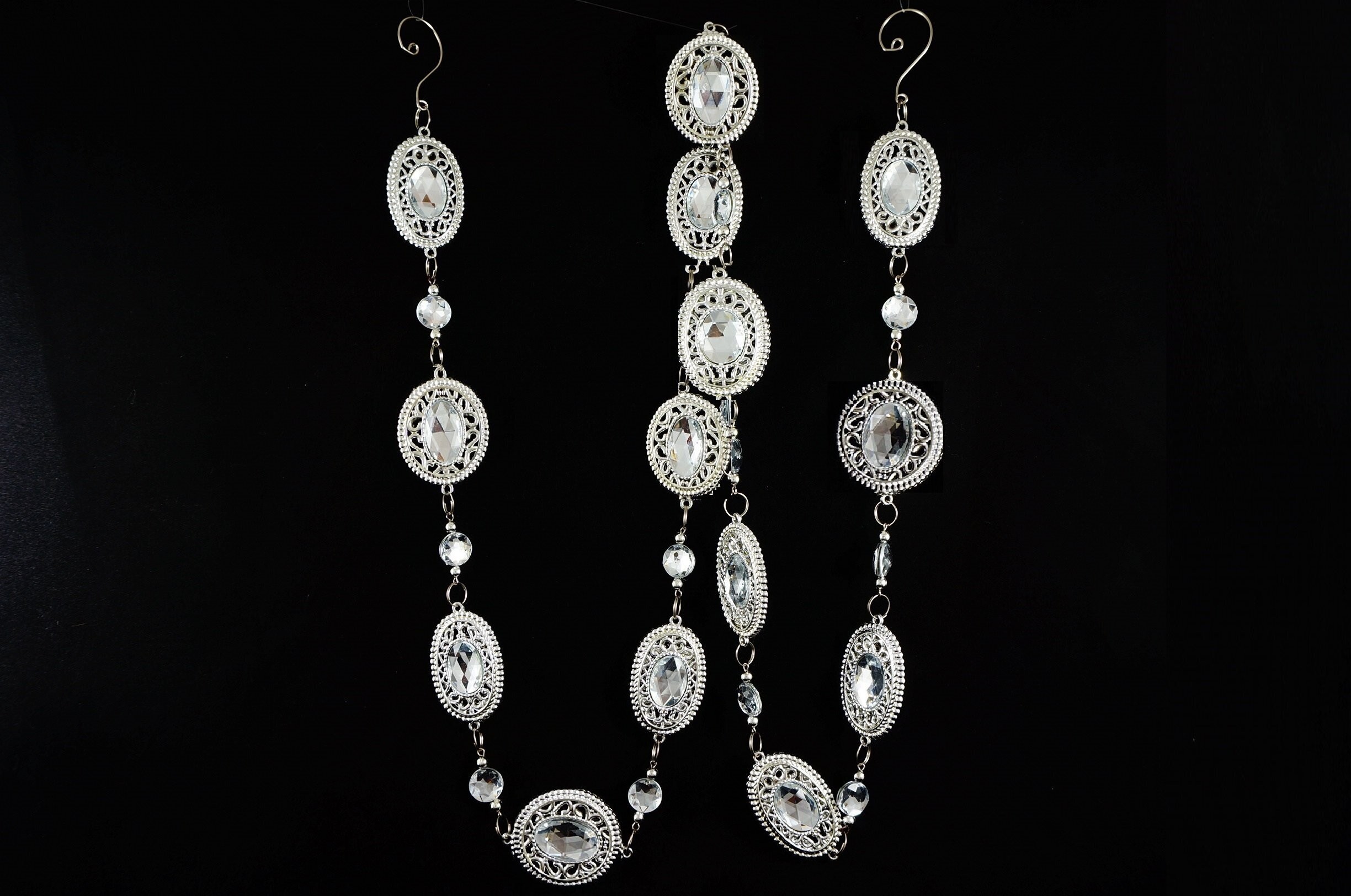 Pre-lit Wreath with Gold Decorations
If you want a glamorous version of a traditional Christmas wreath, simply add gold and lights!
A pre-lit wreath is your best bet for a ready-to-hang classic decoration for your front door or your interior. Choose LEDs with a warm tone for a stylish, up-market glow and hang your wreath from your window internally, make it a feature point above your mantle, or place it over a console table or sideboard.
For an extra glamorous wreath, check out this model with its gold hanging ribbon that finishes in a large decorative bow. Golden ball ornaments in assorted sizes and finishes, matt, gloss, and glitter really liven up this wreath, transforming the dull and traditional into luxurious style.
Other extra details such as gold sprayed leaves and cones also add extra hints of glamour for an elegant, stylish wreath that will really stand out.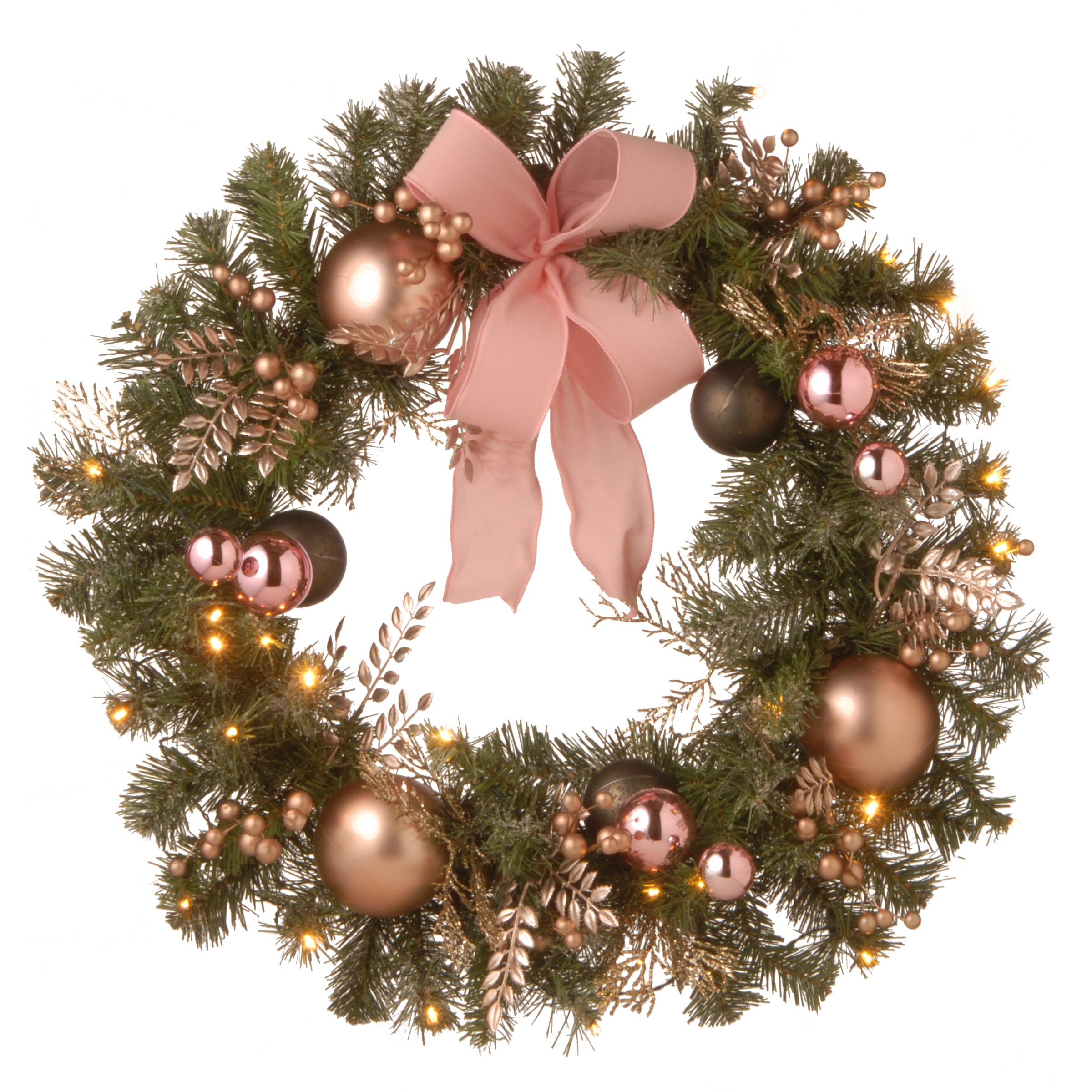 If you are looking for a tree topper, why not choose a gilded angel? Opt for this high-glamour, eye-catching platinum model, complete with a bronze gown, silver overlays including embroidery embellishments, and glitter-coated wings. When it comes down to choosing your Christmas angel, there is no such thing as too glamorous.
While your tree will need a topper, you may decide that you prefer to keep your Christmas angel a little closer to eye level. Aside from brightening the top of your tree, your glamorous Christmas angel will also look great on a sideboard or located on your fireplace mantle where you can get a better view of the rich details found on the gown and wings.
Brocade Stocking
Replace your traditional knitted stocking with a stylish upgrade to match your glamorous Christmas decor.
Deep purple with gold detailing makes a great choice for a luxurious stocking. Velvet, brocade, and gold cord trims all add a touch of luxury to make your home decor extra special over the festive period.
Hang your brocade stocking off your fireplace mantle or above it for an eye-catching feature. You can add Christmas stocking decorations to any room in your home. Place them on your doors, walls, or hang them from handles and mantles for a nostalgic decoration that will fill your home with the magic of Christmas in a glamorous and sophisticated manner.