The kitchen may be the heart of the home, but it's the family room where you spend relaxed evenings with your loved ones, watching a movie, or binging your favorite TV show together. For many of us, the TV is the family room's focal point, so an easy way to give your room a stylish new makeover is to replace your old TV cabinet or media center with a minimally designed wooden TV stand.
There are many types of TV stands available on the market that serve different functions and are more suitable for some spaces than others. Whatever the size and style of your family room, you're sure to find the right solid wood TV stand for you.
Floating TV Stand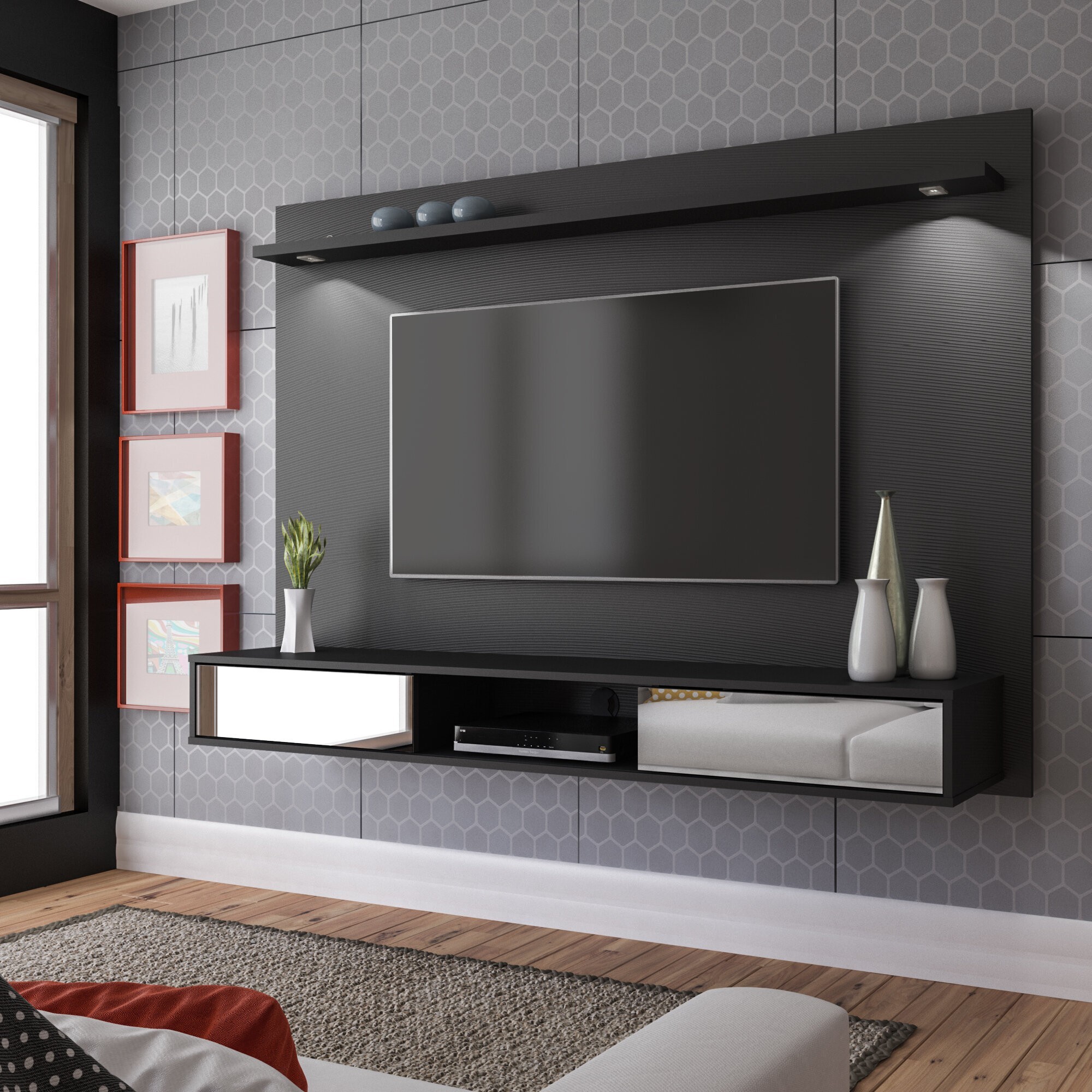 There's something about floating furniture, the clean lights, and gravity-defying design that feels chic and modern. Floating TV stands add a sleek, contemporary touch to a room.
If you're looking for a traditional style that mixes the old and the new, opt for exposed wood grain such as a live edge shelf. The raw wood adds a striking textural element to your space without adding visual clutter. Prefer to embrace all things modern? Go for glossy painted wood in dramatic white or bold black.
In addition to adding a stylish touch, floating TV stands are practical. Not only do they offer an uninterrupted view of the TV screen, but they also make cleaning a breeze. If you've ever had to look for something under a cabinet, you know how much dust gathers there, but with floating stands, there are no hard to reach spots
Corner TV Stands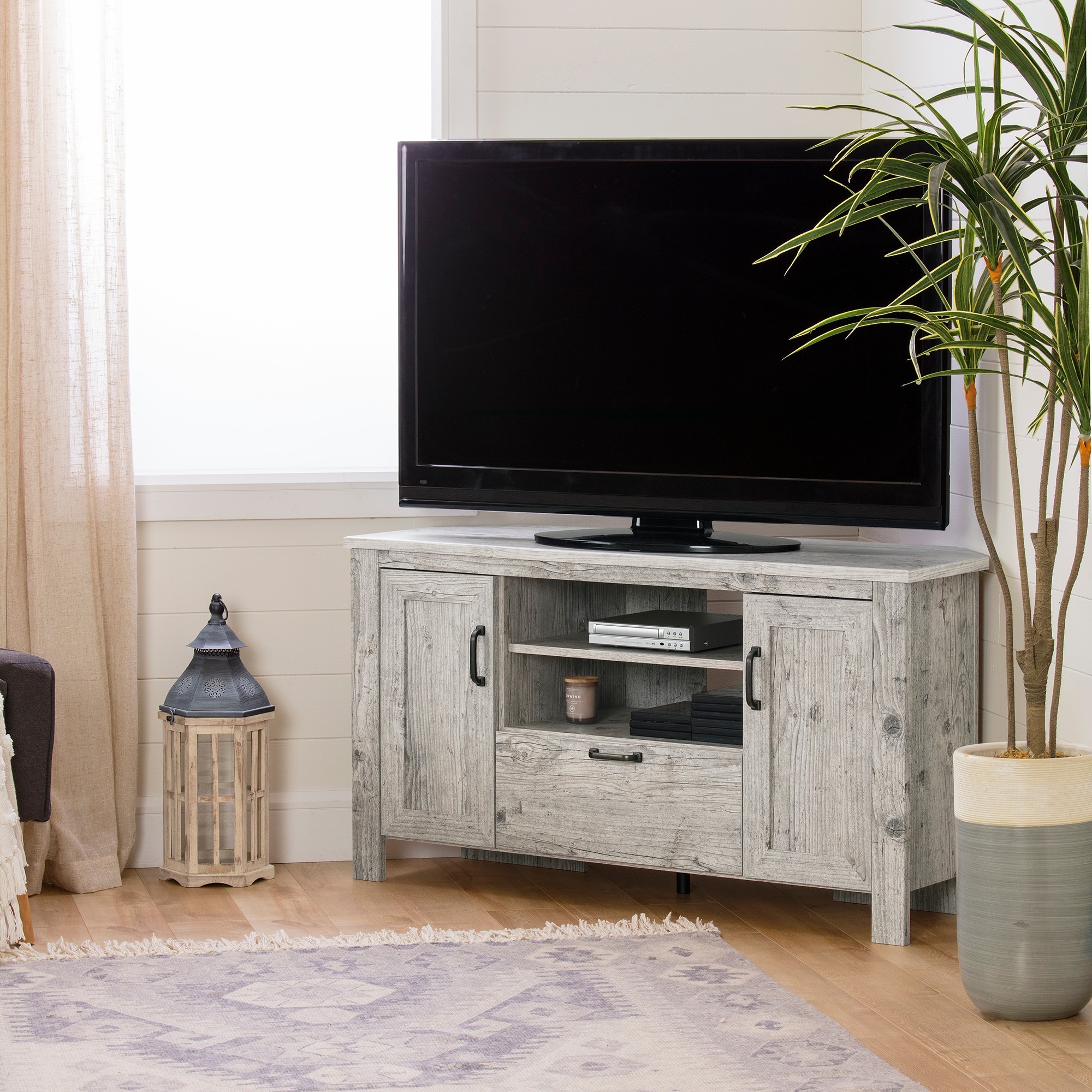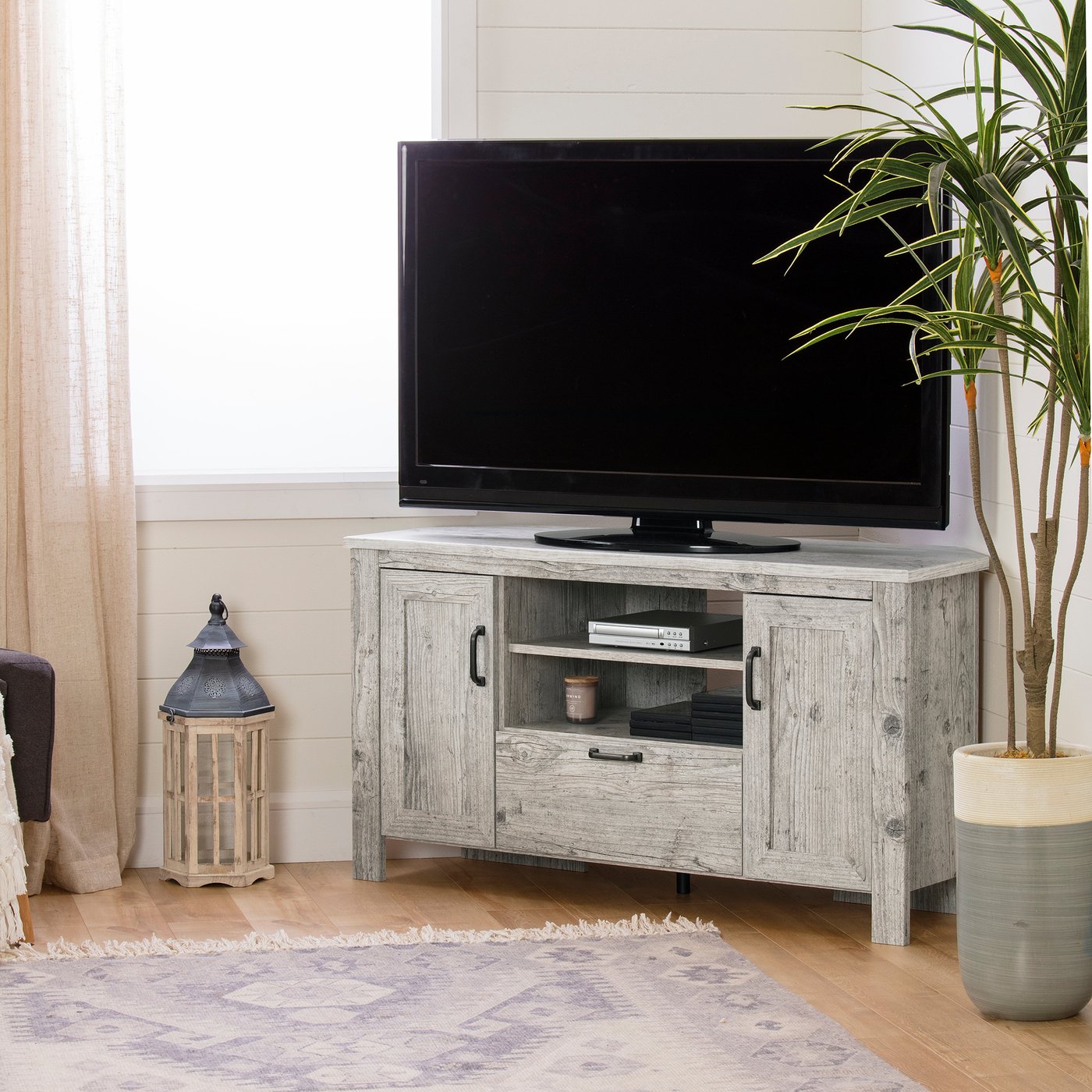 Placing a TV in the corner of a room is often the best way to allow everyone a good view of the screen, particularly in long rooms. Many people make the mistake of putting a regular TV stand in a corner with the TV at an angle instead of purchasing a purpose-built corner stand. This is usually aesthetically unappealing and a waste of space. It also poses a significant risk of the TV toppling if knocked by passersby.
There is an abundance of stylish corner units on the market to suit all tastes and budgets. To create a warm, inviting feel, go for a corner stand that goes from floor to ceiling and incorporates shelving and display space. Making the corner of the room into a feature gives your room an intimate feel. To maintain a minimal, unfussy look, choose a piece without decorative elements and a natural finish.
If you are concerned with overcrowding your room and accentuating the space, a standalone unit is the best option. A corner console table is incredibly space-efficient while adding dimension to your living space.
Concealed TV Cabinet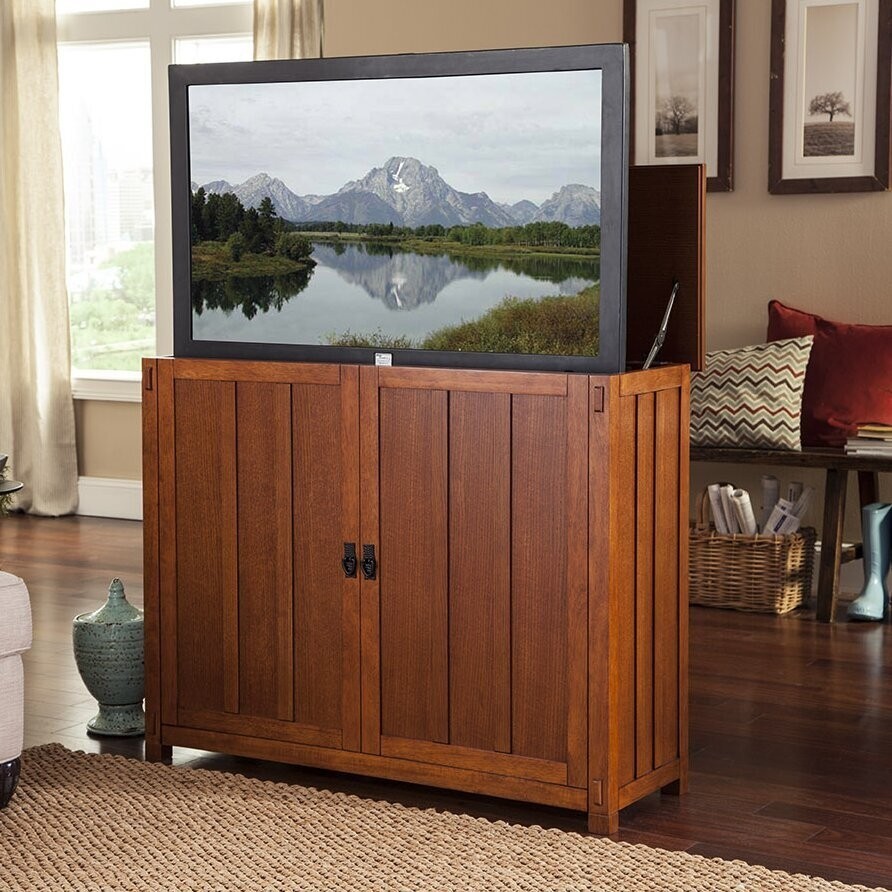 Many people prefer to tuck their television away when they aren't using it. TV concealing cabinets offer an aesthetically appealing solution while providing lots of useful storage.
For a sleek, minimal version of these classic TV stands, look for a model that includes sliding doors, ensuring that sightlines are not disturbed. If you're looking for something more modern, impress your visitors with a lift cabinet that reveals your TV as if by magic.
Whichever style you go for, hiding your TV away will give your room a complete makeover. It will allow you to shift the focus in the room to another feature, which may have been overshadowed by the TV.
Open Shelves TV Stand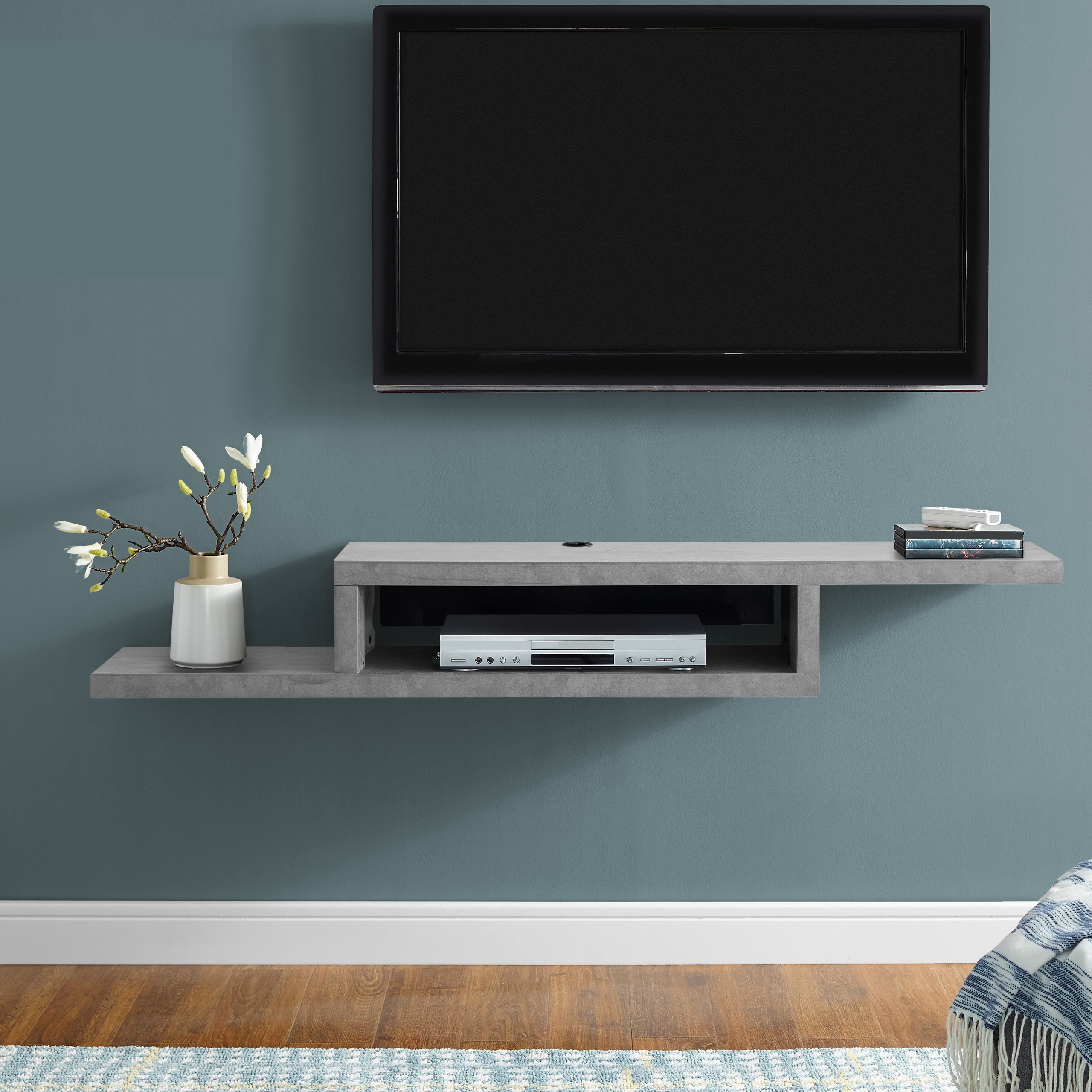 The direct opposite of a concealed cabinet stand, open shelves keep everything exposed. The clean lines and stripped-back design make this a popular choice for lovers of the minimalist look.
Open shelves tend to be less obtrusive than other styles of TV stands, which makes them suitable for smaller rooms. To emphasize this effect, purchase a wooden open shelf TV stand painted in the same color as your walls. The cabinet itself will almost disappear into the wall, increasing the sense of space in the room.
Any object stored on this kind of exposed shelving will stand out, so it's an excellent opportunity to display some of your favorite trinkets. Too much clutter, however, could ruin the minimalist look. If you're someone who needs a place to hide away TV cables and DVD boxes, look for a minimalist TV stand that features cable management grommets.
Hutch Style TV Stand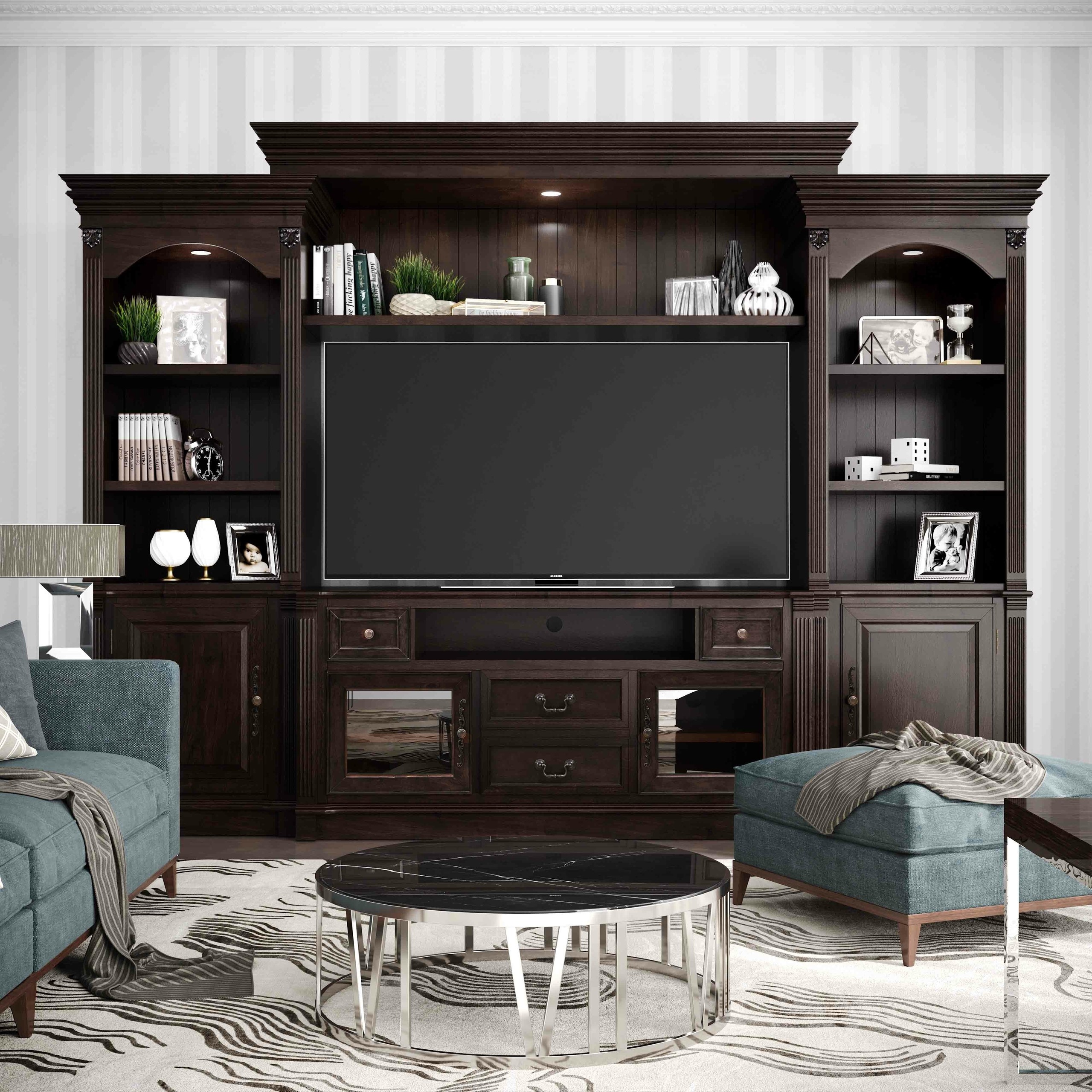 The hutch is a classic piece of furniture, often used to display decorative crockery that will give your room a touch of elegance. Hutches with a built-in TV stand have become a popular option for furniture lovers that want a visually appealing solution to their television storage.
If you choose a wooden TV stand design like a hutch, it will become your family room's main focal point. However, that's not to say that your TV will dominate the space. The great thing about the hutch is that the television set, flanked by attractive cabinetry, blends right in.
For a chic, minimal look, avoid hutches with elaborate hardware and carved features. Opt for clean lines, angled legs, and finishes that coordinate with the aesthetic of your other living room furniture.
TV Console Table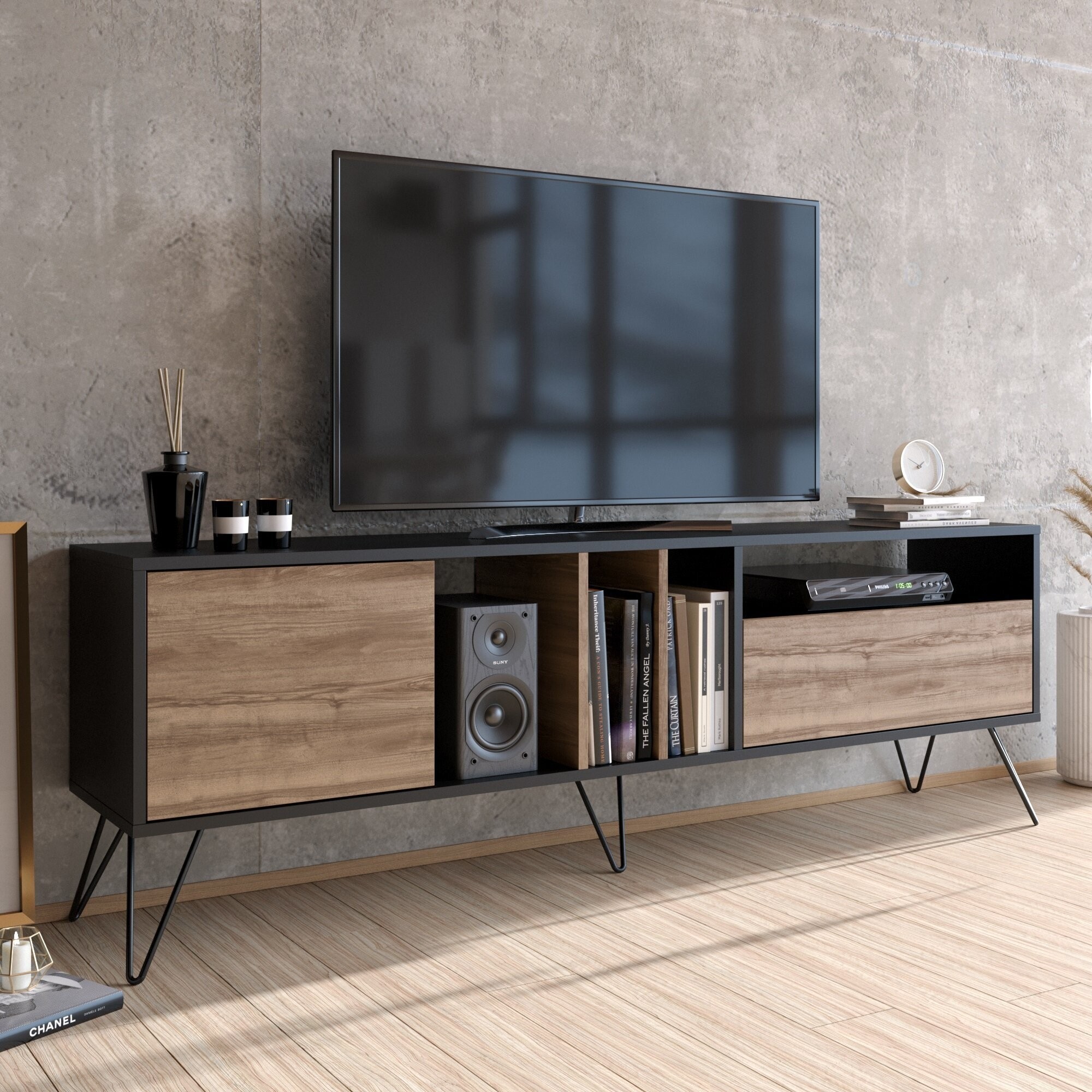 The TV console table is a less dramatic choice than the hutch, but one that will give your family room a fresh new look. Minimal console tables are typically low and rectangular in shape, helping to elongate the space to provide the room a contemporary feel.
The simplicity of the console table's shapes allows you to have a little fun with design touches, such as drawer handles and leg shape. To maintain a truly minimal look, make your TV set the only thing that sits on the surface of the table. There's nothing like a clear surface to add light and space to a room.
Final Thoughts
By changing your tired old cabinet for a minimally designed wooden TV stand, you can freshen up the look of your family room without breaking the bank. Once you've decided which style will work in your space, you'll enjoy many evenings with your loved ones watching all your favorite films.