Our Choice
8-cue Floor Rack
Keep your cues and balls well organized with this cue floor rack. Made of imperial solid wood with a Mahogany finish, its sleek design suits various game room styles including contemporary and traditional.
This rack measures 14" x 14" x 22" high which is low enough to prevent the cues from hitting the ceiling when taking them out and can hold up to 8 cues and a set of balls. Place in the corner for a subtle yet chic layout.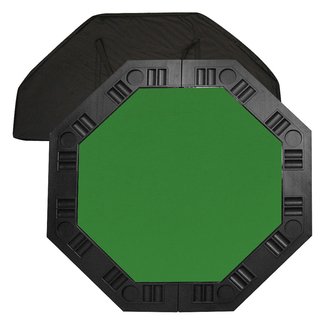 Poker Table Cover
This poker table cover is a great addition to any game room to keep your poker playing friends and family entertained. It's designed for temporary placement on tables and keeps the table from getting ruined.
The table can fold in half for easy storage, has a green playing surface, and a felt of 37.25'' in diameter. This poker table cover can be the perfect gift for poker players.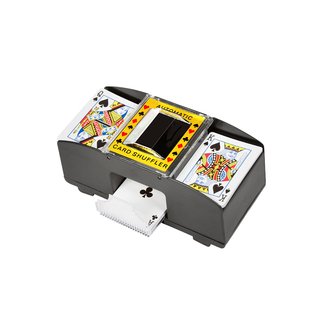 Automatic Card Shuffler
If shuffling your cards is tiring or challenging for you, this automatic card shuffler will definitely come in handy. It's a perfect game accessory for card players since it can shuffle the cards quickly and accurately.
It's made of plastic which makes it easy to carry around with you. You no longer need to worry about cheaters with this card shuffler who can do the job itself. Bring it with you during game nights with friends and families.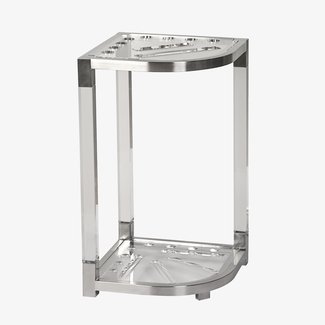 Heavy Duty Lucite Corner Rack
This lucite corner rack is a functional and sophisticated accessory for modern and transitional game rooms. You can now keep your pool accessories neat and tidy with this rack. Its sleek and lavish design can instantly elevate your current decor while providing a clean-lined look.
It's compact and perfectly fits in the corner, easy to assemble, and has a heavy-duty construction for longevity. Place the corner rack below a modern dartboard to compliment it.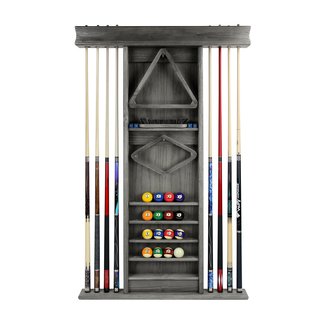 8-cue Wall Rack
Organize your game room with this functional and sturdy wall rack that can hold up to 8 cues and includes storage for a set of balls, triangles, and a 9-ball rack.
Made from solid wood, this wall rack has a silver mist and brown finish that goes well with gray painted walls. It measures 35.5-inches wide x 58-inches high x 4.5-inches deep and doesn't take up too much wall space.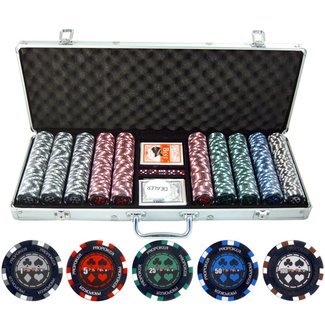 500 Piece Pro Poker Clay Poker Chip
Take your game nights to the next level with this poker set. It includes 2 decks of casino-quality cards, 5 red casino style dice, 1 dealer button, 500 piece poker chips, and 1 case.
This poker set includes a variety of chips in the case which can be used for all kinds of poker games, or any game that requires chips. Although this set cannot be customized, the poker chips are solid and durable to ensure longevity.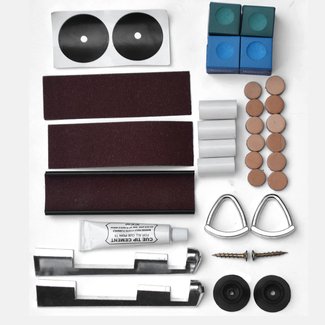 Cue Stick Repair Kit Pool Table Covers & Accessories
This cue stick repair kit is a must-have for your game room since you can easily make quick adjustments or a full repair.
It features everything you'll need to repair your pool table and cues, including 1 tube of cement, 6 leather 12mm cue tips, 6 leather 13mm cue tips, two-12mm ferrules, two-13mm ferrules, two aluminum cue clamps, two 1" diameter replacement rubber cue bumpers, one - 4" cue tip scuffer and sander, two table spots, and a convenient storage box.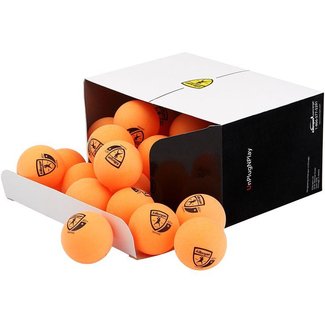 Training Star Ball (Set of 25) (Set of 25)
If you're training for a competition or simply want to improve in table tennis, this ball set of 25 is definitely helpful. These balls are great for practicing and for fun. You no longer need to run after the ball each time since there's plenty to play with.
This ball set is suitable for both indoor and outdoor use, applicable for multi-ball training and robots, and can withstand aggressive shots since the balls are made of higher quality materials.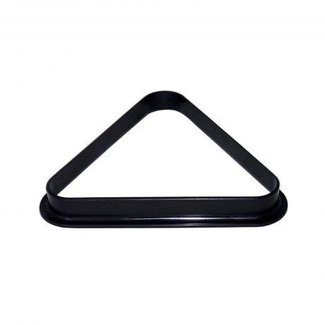 Pool Table Billiard Ball Triangle Rack
This ball triangle rack is the perfect addition if you want a flawless rack each time you play pool. Made of durable composite plastic, this racking triangle is durable, can withstand heavy usage, ideal for prolonged use, and doesn't damage the table's felt when re-racking during games.
Its smooth molded shape sets the balls perfectly and works best with 2.25" billiard balls.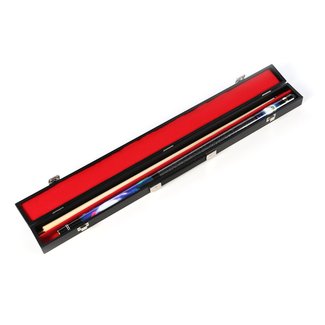 9 Ball Galaxy Pool Cue (Set of 2)
Classy and sleek, this cue set is favorable for those looking for a stylish and precise cue. This set features a 2-piece cue with brass joints that provide straightness over the stick's length and several pool balls from the 9 ball game in an outer space theme.
The pool cue weighs 20 ounces and its tip can easily be replaced with the threaded brass screw insert attached to it.