After having a recliner in your home for a few years, you might be tired of the upholstery pattern you chose initially, or maybe you're redecorating, and the recliner just doesn't match the new décor. There are several ways to makeover your recliner with recliner covers, so it looks like new. Slipcovers, fluffy seat, back, arm and footrest covers and stretchy covers are just a few ways to give your old recliner a style makeover.
Different Recliner Covers
There are different kinds of recliner covers that you can choose from when refinishing your furniture. Adjustable slipcovers are perfect for recliners and furnishings of an irregular shape, but there are also ready-made slipcovers designed for standard-sized recliners.
It is also possible to have custom and semi-custom slipcovers made if you require something particular. For a family home with pets, consider choosing a slipcover that is entirely removable and washable. Reversible covers are huge with pets or kids in the house as they reduce the number of times you need to put them through the wash.
A print-T cushions are an excellent option instead of a full slipcover if you're looking for something easy to remove and clean regularly.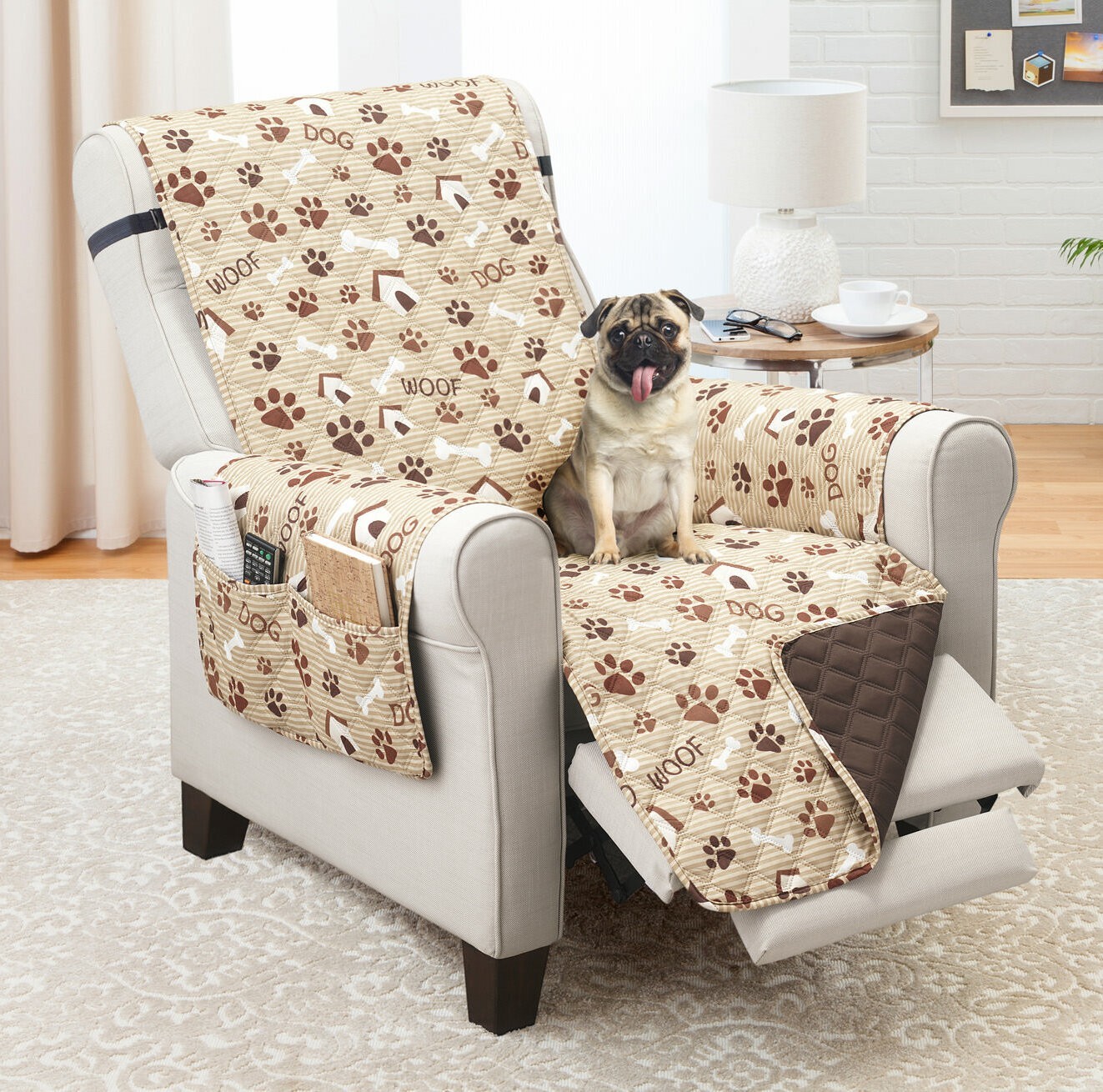 Choosing a Color
The most exciting part of redecorating is often selecting a color scheme and giving your recliner a style makeover is no different. The color you choose for your recliner cover will depend on your room's scheme.
In general, the color of the cover should work well with the original color of the recliner. You don't want something too contradictory that will clash and make the room look busy and cause a sensory overload. As a rule, try to limit yourself to three colors in the room's theme and match your recliner cover with those colors.
A floral cover is a fun option for a room with neutral colors where you're looking to add an accent. Bright colors in a floral pattern are eye-catching and pair well with a pink or green rug and side table flower display in similar tones. These small changes tie the room together and give it a new look without the hassle of repainting or changing the carpets.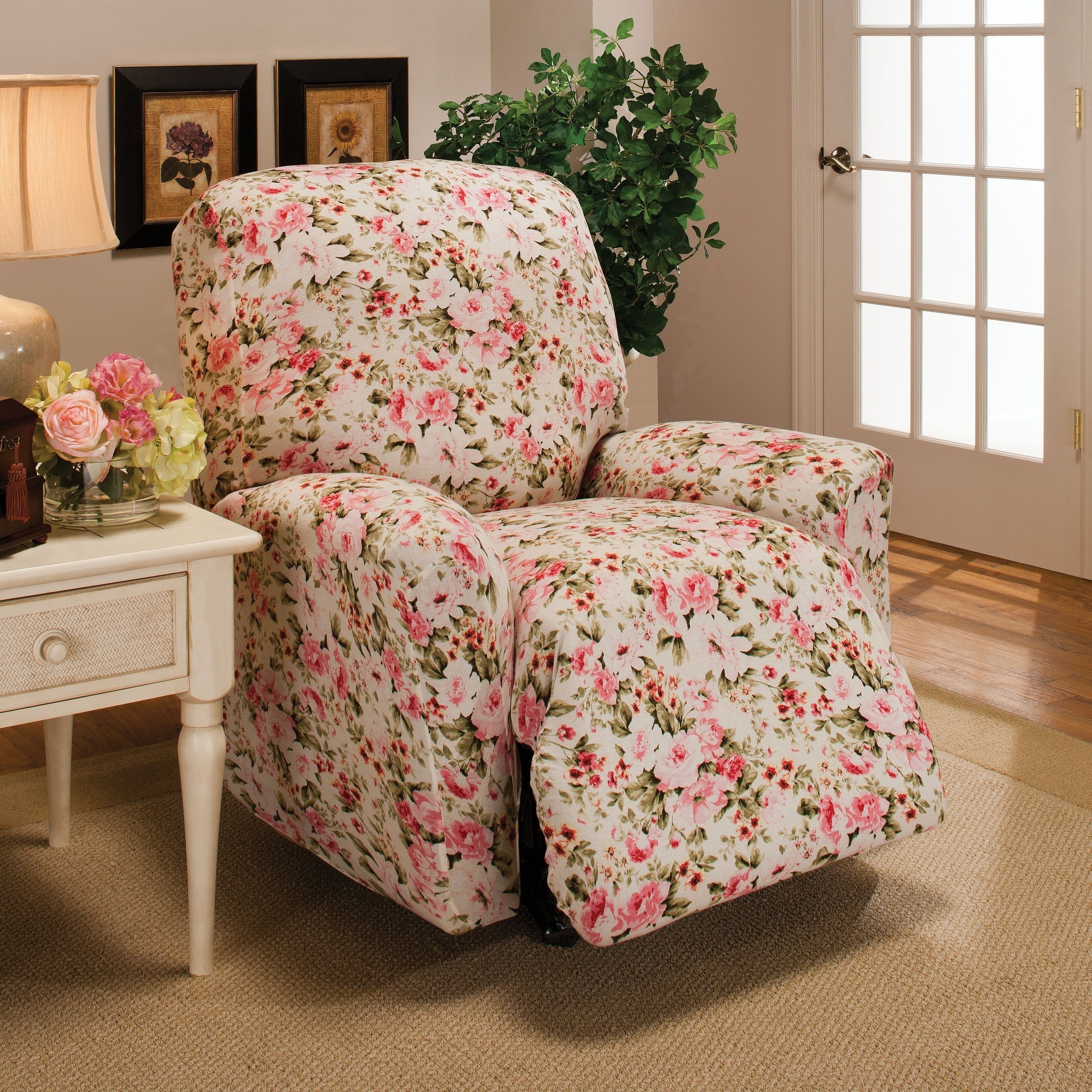 Selecting a Pattern
A pattern is just as important as the color when considering the overall aesthetic of your space. The design you choose can create an illusion of the space in your interior. You can manipulate the use of patterns on furniture to make your room as eye-catching as possible.
By choosing a recliner cover with vertical stripes, you create the illusion of taller, narrower furniture. Similarly, opting for horizontal lines will give a sense of more substantial and larger furniture.
Subtle vertical stripes in a neutral tone pair well with a room in a country home that is decorated in bold patterns or dark colors. Delicate pattern is enough to give a piece a bit of flair without overpowering the rest of the décor in your living space.
Different Fabrics
Recliner covers can be made from various fabrics like wool, cotton, polyester, spandex, and linen. For durability, heavy cotton is one of the best options, but choosing a cotton-spandex blend is better if you're just worried about the cover's look.
Cotton is a 100% natural fiber and offers high durability. It is hypoallergenic, which is excellent if you have sensitive skin, but it can absorb spills quickly, which is not ideal for a family home with pets or children.
Linen covers contain a jacquard weave, which gives an instant appeal through its texture. This fabric doesn't offer much stretch so that it would require a near-perfect fit for your furniture. It also needs special care when washing to ensure it doesn't shrink. If you're looking for a low maintenance option, linen isn't the best choice.
Water-resistant and tough, olefin has a look of wool, which gives a great visual texture. This is an excellent choice for families with kids or pets because this fabric is durable. It is more difficult to find various styles of olefin slipcovers.
Microfiber is an ideal choice because it holds its color well and comes in different styles and shapes to fit your furniture perfectly. It is hard-wearing, so it can withstand a high traffic living room space where people are sitting daily.
Choosing the Right Style
The best cover choice for your home depends on what room the recliner is being used in. If you plan to design a cozy nook for kids to read in, you might want to look at something in microfiber fabric with an urban, modern design.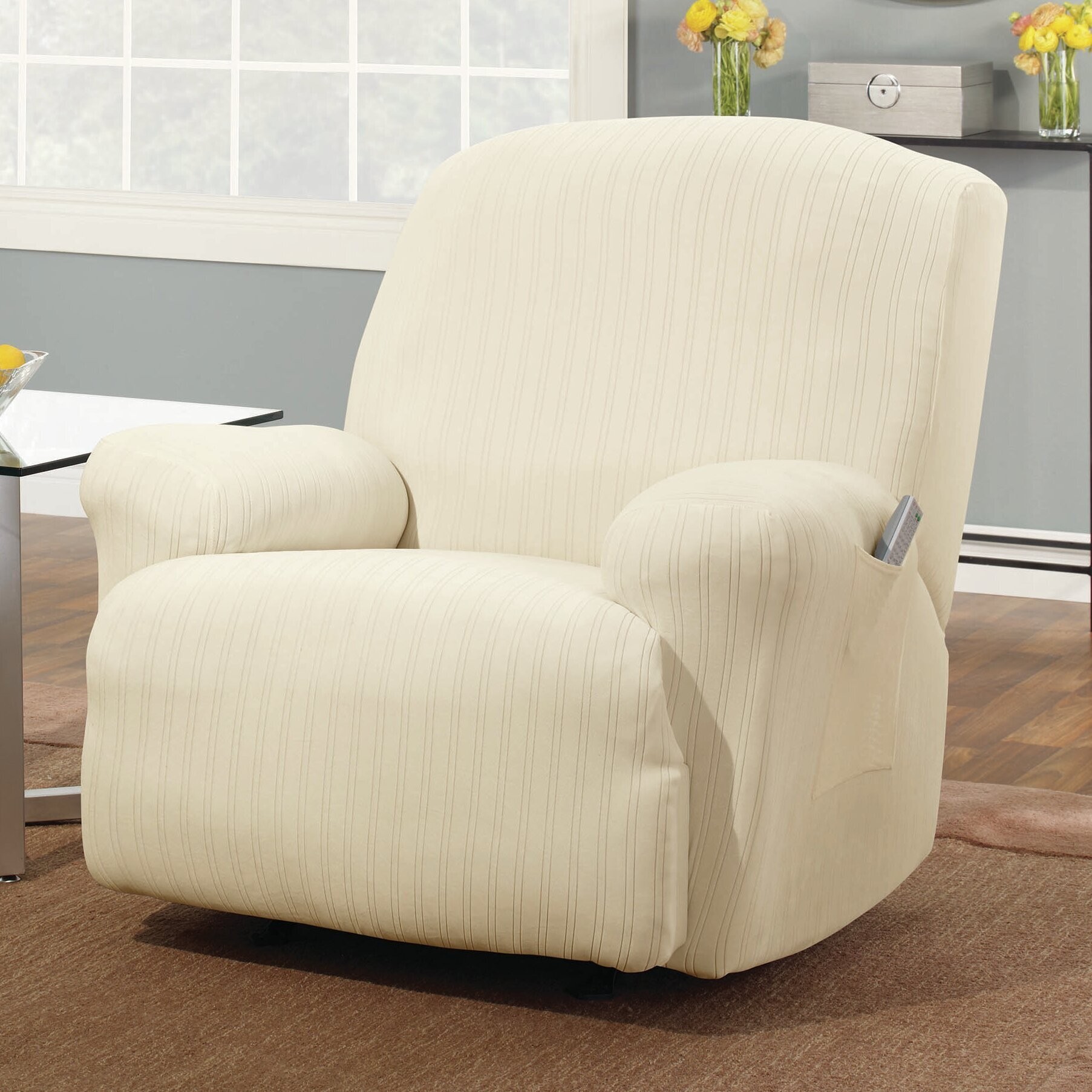 However, if you're styling an older family room in a timeless country home, a cover with an elegant pattern could be a great new style choice.
If you would like to create a cozy ambiance that modernizes a classic space, choose a monochrome more fitted option with the appearance of brand new upholstery; for a contemporary living space, go for a cover in a bold color that will brighten up the space.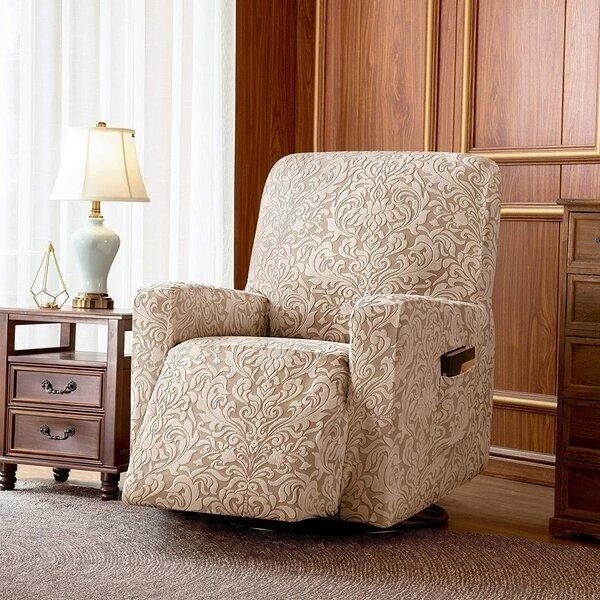 Wrap Up
Selecting the right slipcover for your recliner requires a lot of thought about the design of the room you're putting it in, but it's a fantastic way to give your chair or sofa a style makeover on a budget.
By adding a fun texture, color, or pattern to the room with a slipcover, you can create a whole new design aesthetic without the hassle of a full-blown renovation.