Our Choice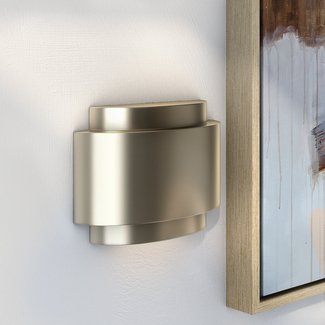 Contemporary Door Chime in Stainless Steel
Create the best first impression for your family and friends with this fashion-forward and stylish door chime. Created from stainless steel and finely polished, the curved silhouette to of this door chime oozes with elegance and sophistication. Feel free to mount it vertically or horizontally. It's pleasing to the eye and features a two sound note standard doorbell chime sound on the first door and a single note on the second door.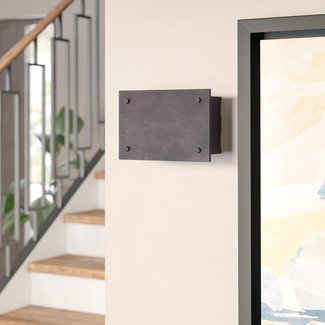 Industrial Lighted Door Chime
This industrial-themed door chime looks like anything but a door chime. It is artful, to say the least, and lends a decorative touch to your home environment. While it is understated with its industrial design and a clean-lined silhouette, the aged iron finish ensures that it is durable and built to last. Perfect for loft apartments, it also contains an LED light for added illumination. There's a light adjustment knob for dimming the LED and it sounds two notes on the front door and a single note on the second door every time it is rung.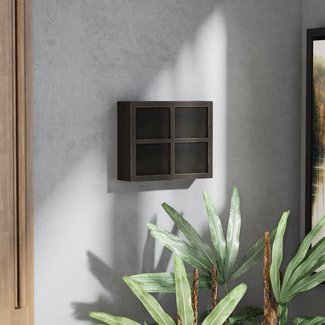 Mission Style Door Chime in Antique Bronze
If you are tired of tacky doorbell chimes, then this one is a cut above the rest. The mission style door chime resembles warm wood furniture and metal fixtures and is crafted from resin. The antique bronze finish brings a hint of nostalgia to it. It's just as decorative as it is functional. As with most door chimes, this one sounds two notes for your front doors in one note for your second door. Feel free to hang it horizontally or vertically and measure the space beforehand.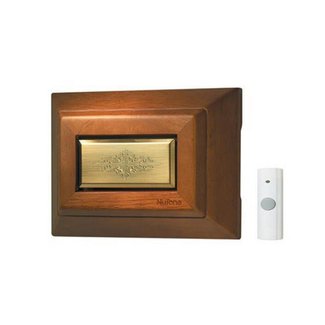 Americana™ Doorbell Kit
This elegant doorbell chime contains a Rosewood finished frame with raised beveled edge brass design. The bonus is that it is expandable up to four doors total with the purchase of the additional wireless pushbuttons. The wireless range covers approximately 20 to 300 feet depending on your home's construction. It contains adjustable volume control to accommodate small and large homes alike. The active transmitter pushbutton and receiver chime "learn" to process and prevents interference from other wireless devices. The state-of-the-art doorbell chime will make a statement.