Our Choice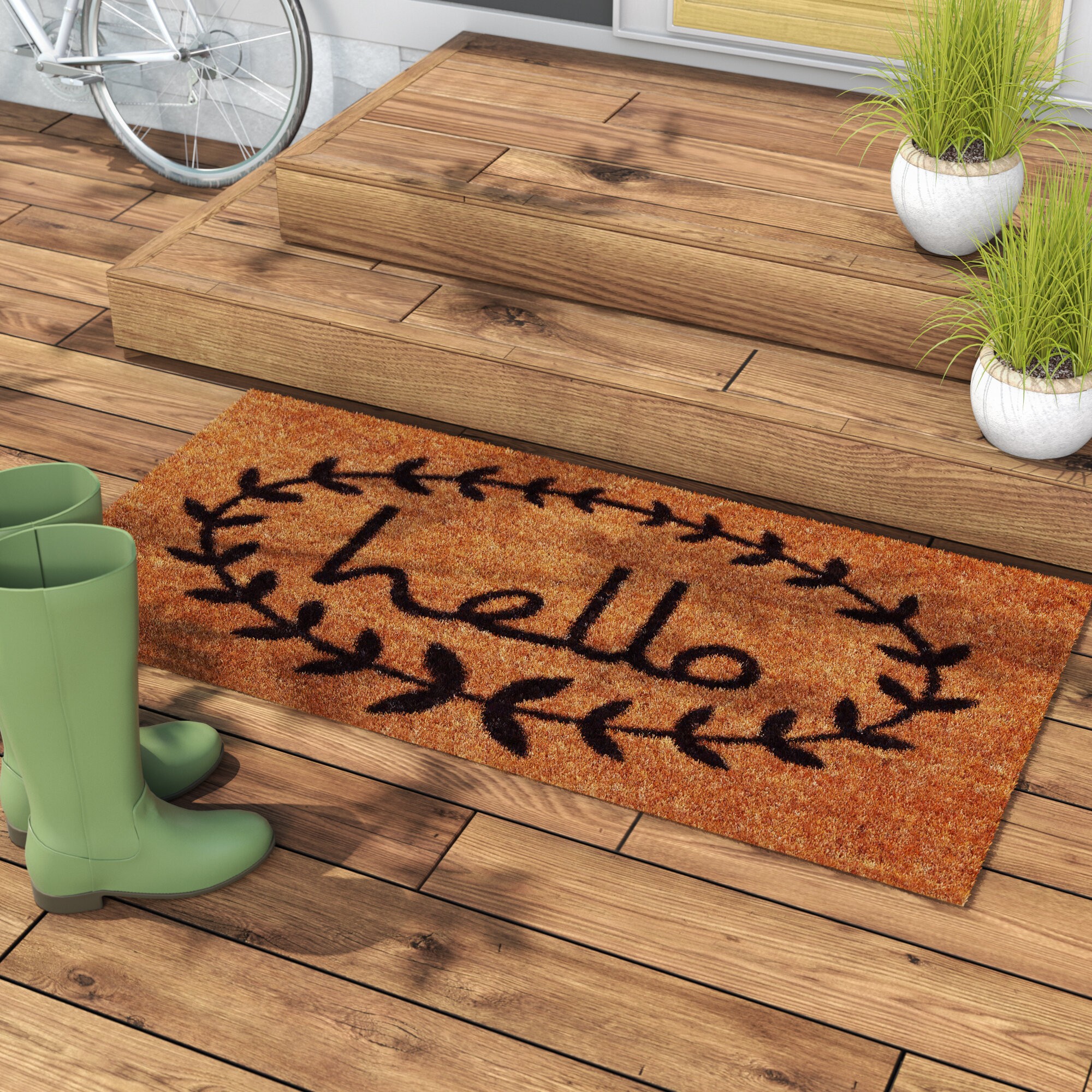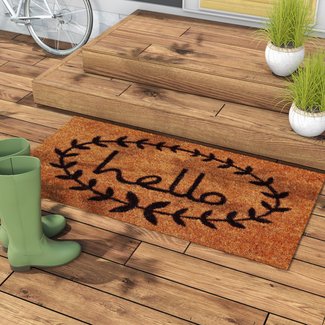 Sulema Hello Non-Slip Outdoor Door Mat
A black motif stands out against a background of rich, heartwarming brown to bestow an especially inviting effect upon this non-slip doormat.
Manufactured completely from coir, it is not only natural but also remarkably resistant to wear and the weather.
Take advantage of its natural allure to complement a rustic-themed patio or hallway.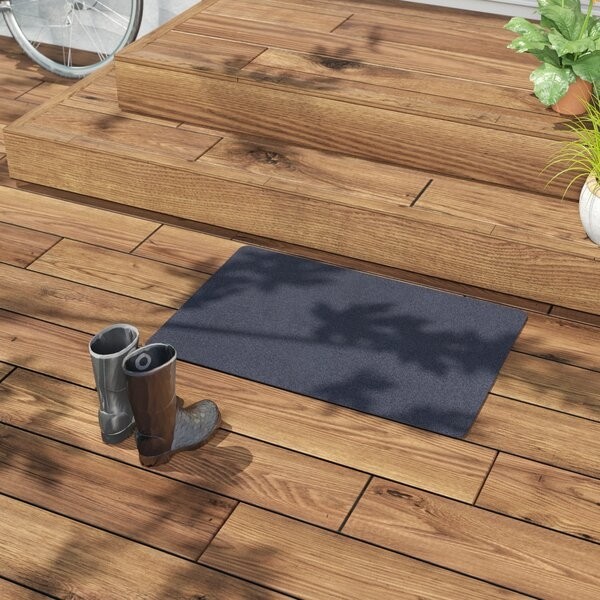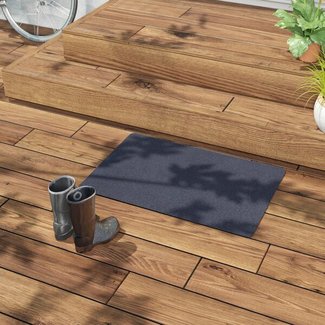 Harriss Vinyl Non-Slip Outdoor Door Mat
Non-absorbent and fungal and microbe-resistant, this doormat which has been manufactured from plastic is also easy to clean ensuring you will be able to keep it constantly pristine.
The rectangular mat with rounded edges is also lightweight lending it a versatility which makes it ideal for protecting your floors from muddy footwear and energetic pets.
It is also anti-slip and suitable for indoor and outdoor use and a wide range of flooring materials.
Make use of its neutral dark hue to add a hint of bold color to a setting decorated in pale tones or cool white.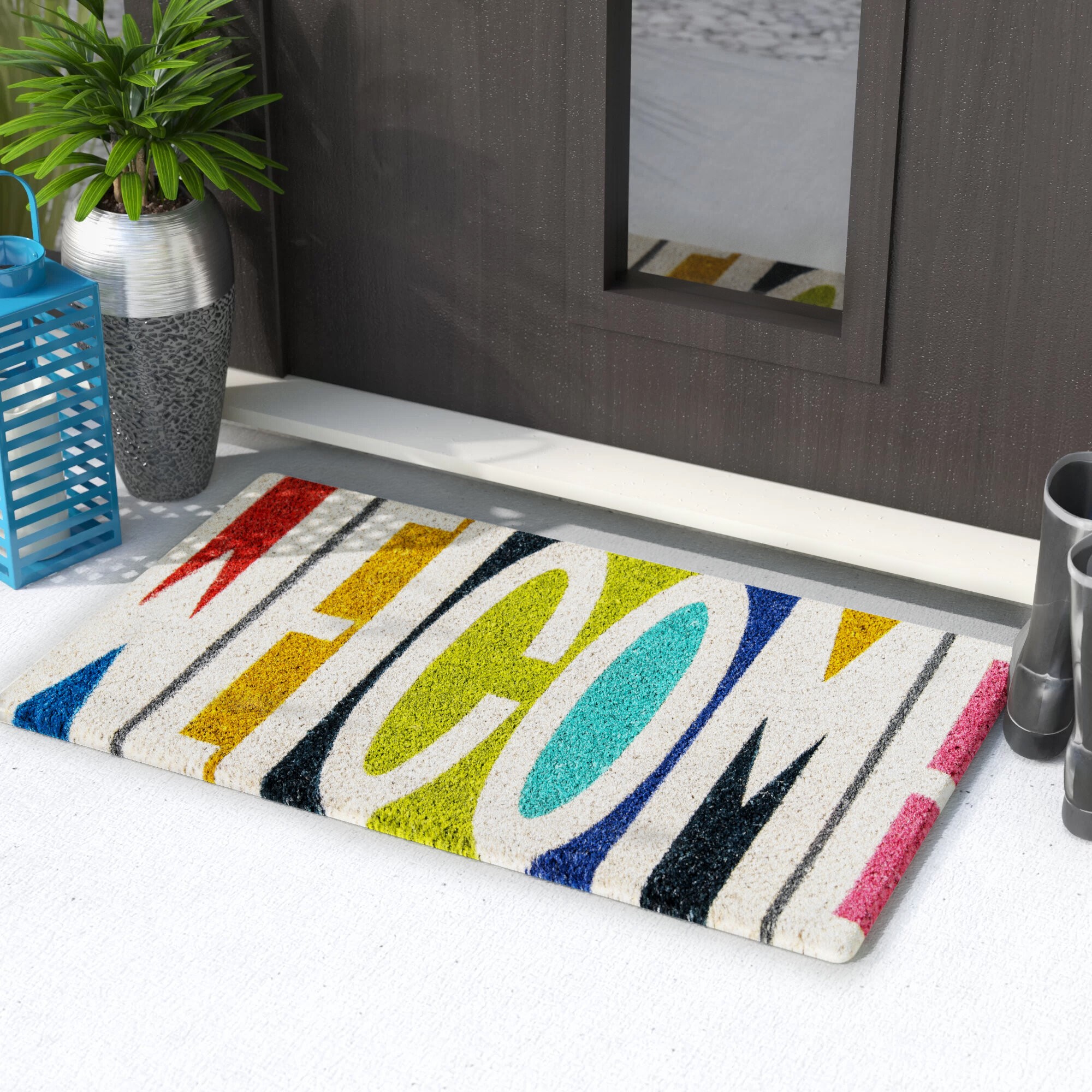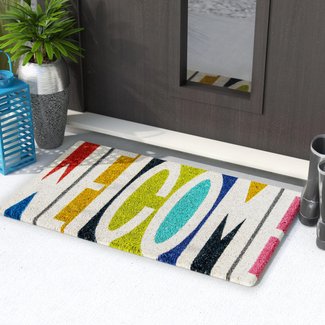 Aloha Welcome 30 in. x 18 in. Non-Slip Outdoor Door Mat
Bright colors and a boldly worded welcome make this doormat ideal for adding a splash of color to a bohemian or eclectic styled home.
Ideal for outdoor use and featuring anti-slip backing, this low-profile rug has also been manufactured from coir. It is also easy to clean and can be swept or vacuumed.
Place on your porch steps to grant your guests a colorful entry to your home.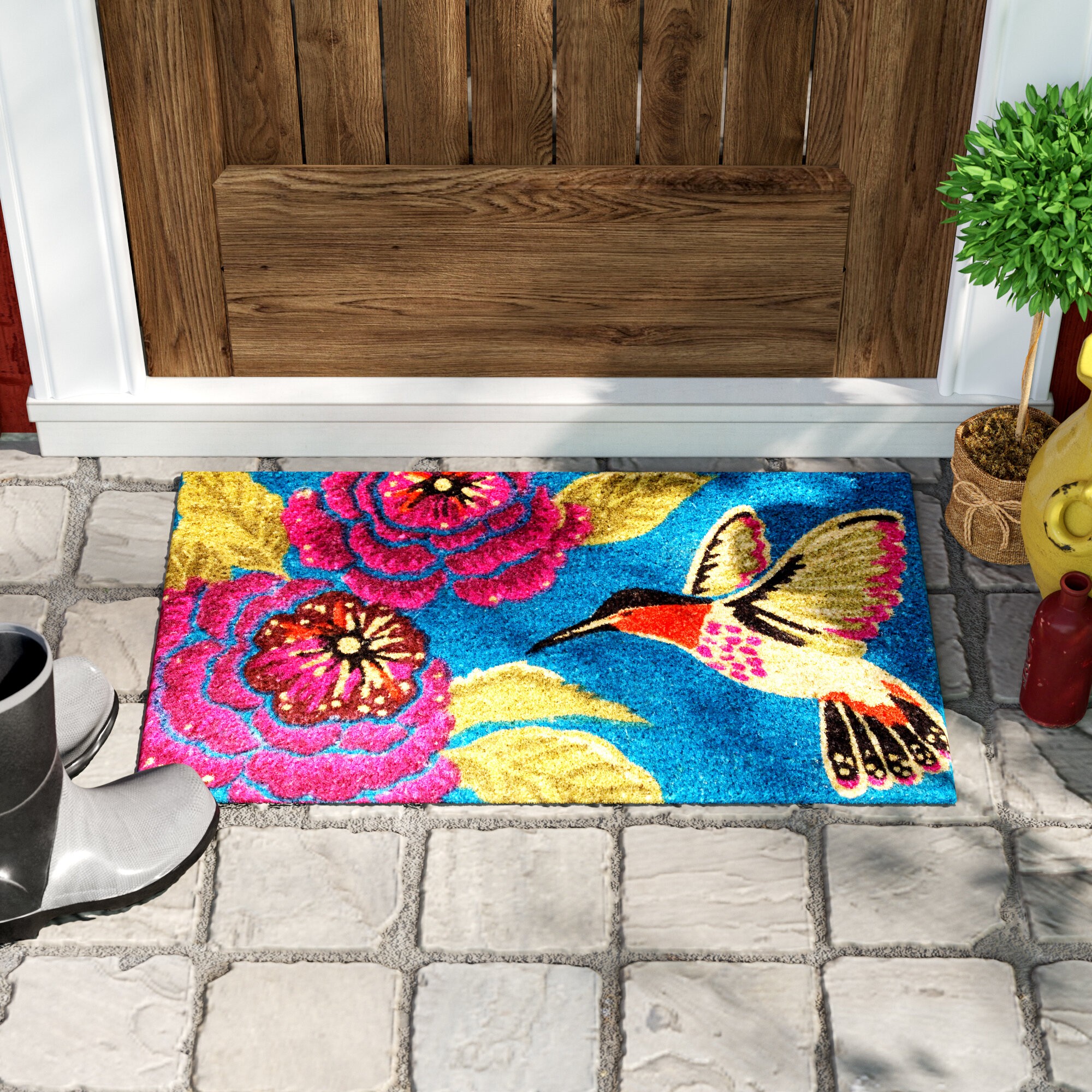 Gaetan Hummingbird Delight Non-Slip Outdoor Door Mat
An exquisite blend of natural coir and synthetic plastic fibers, this doormat also features vinyl backing for enhanced stability.
The outdoor rug which is easy to clean and can be swept or vacuumed, is also capable of withstanding both sunshine and downpours.
Make use of its multi-hued floral and natural patterned motif to add a splash of brightness at your kitchen or patio entrances.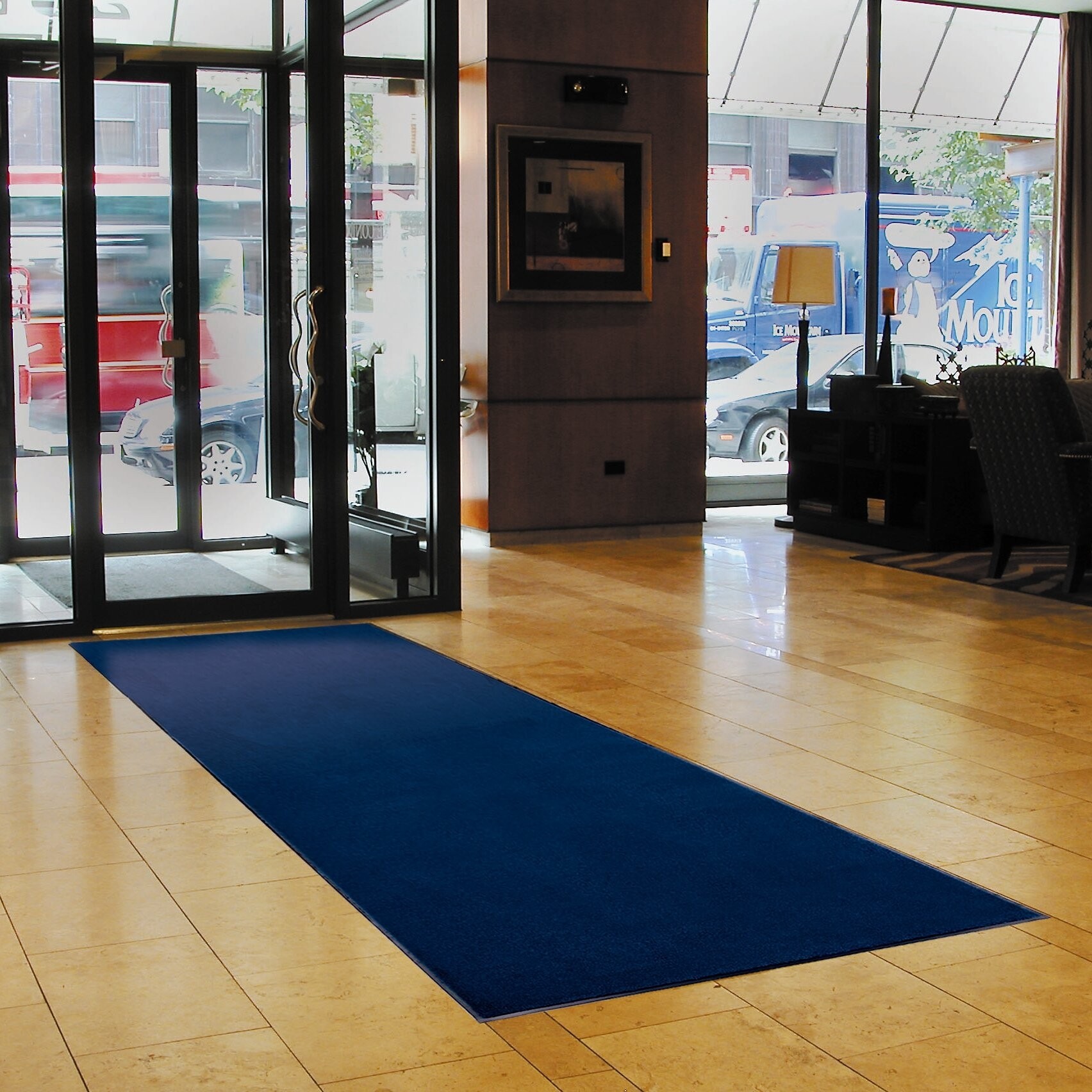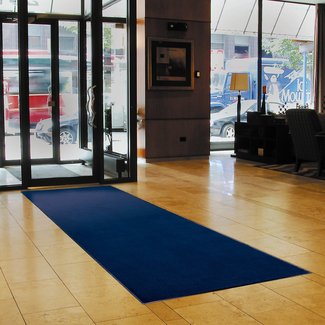 Saima Non-Slip Indoor Only Door Mat
Elegant and slender, this runner rug in a bold navy can be used to bestow your hallway entrance with a hint of sophistication while protecting your floor at the same time.
Woven with synthetic yarn and backed with vinyl for additional durability, this floor piece comes with anti-slip backing.
It can also be swept or vacuumed ensuring you will be able to maintain it in a pristine state while contributing to its longevity as well.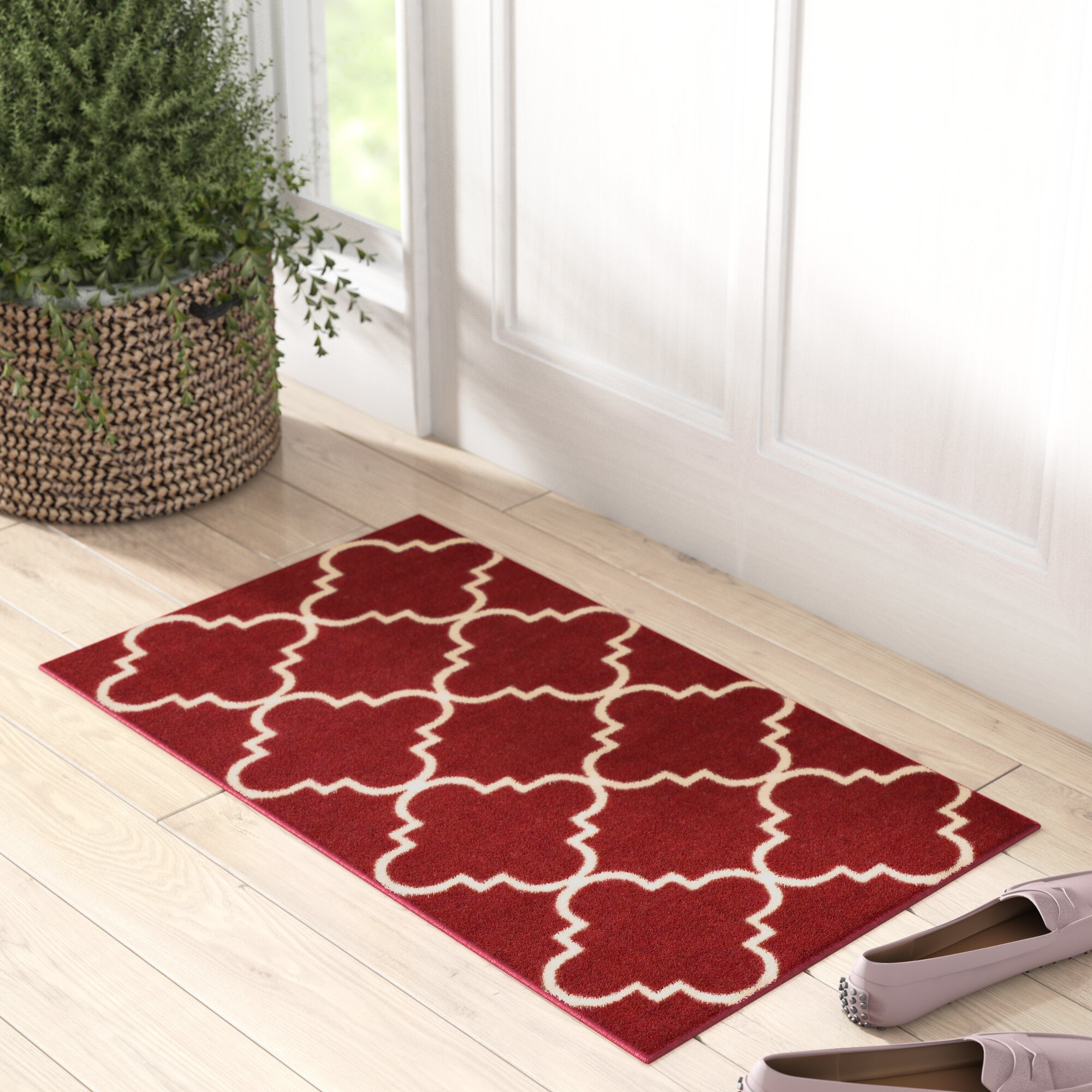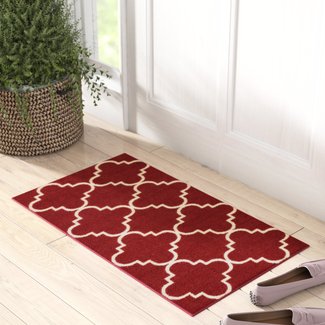 Fordingbridge Moroccan Non-Slip Indoor Only Door Mat
A repeating pattern outlined in white against a brick red background means that this floor rug will instantly provide a colorful touch to your kitchen, bathroom, or lounge.
Woven with polypropylene, this doormat is also especially durable due to being resistant to fading, mould, bacteria and staining.
Place on white or grey marble floors or alternatively, on polished wooden floors to create a lived in yet refined space.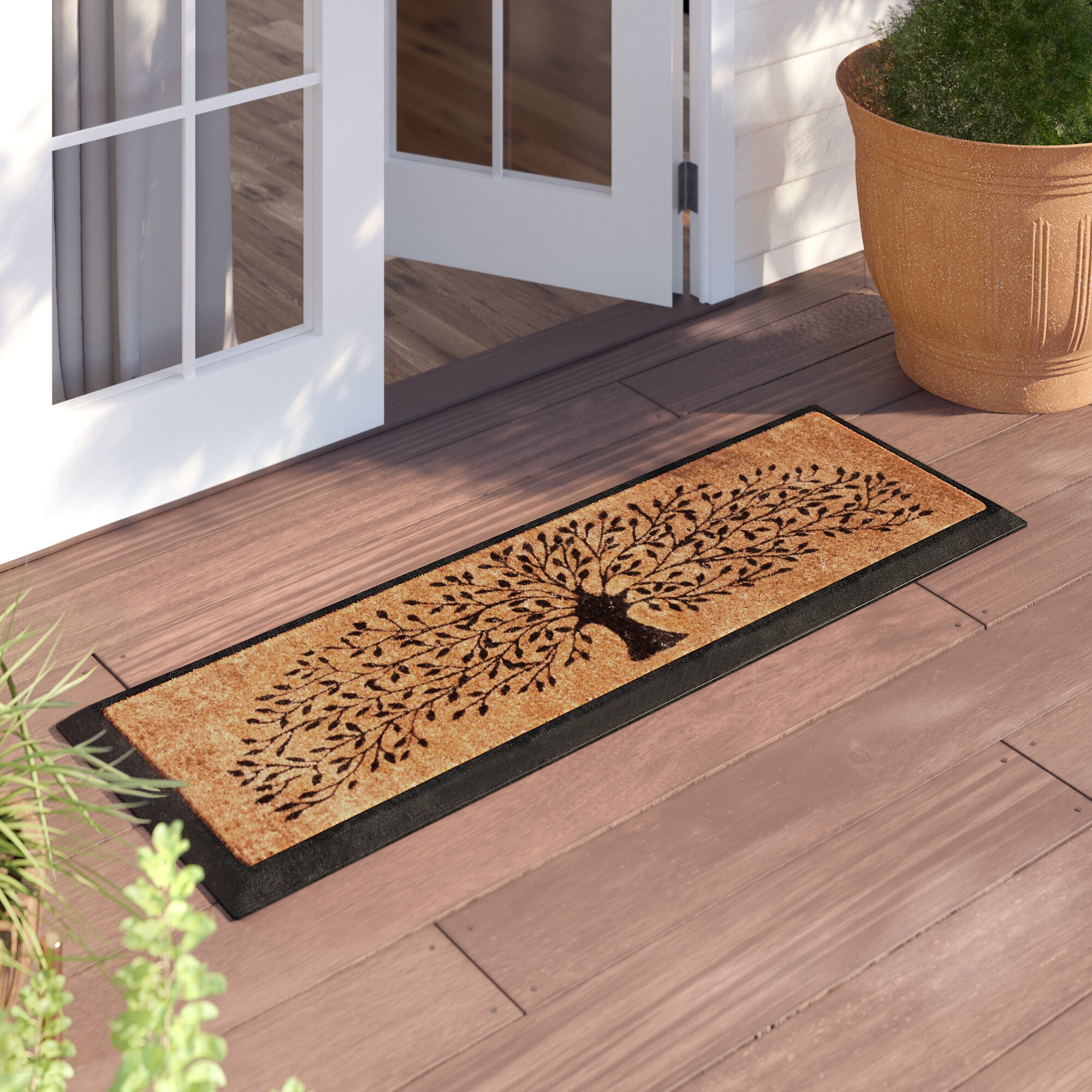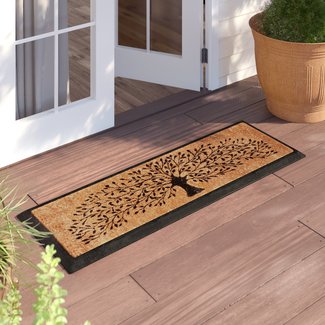 Augustine Tree Non-Slip Outdoor Door Mat
A spreading tree motif enlivens the natural brown of this door mat while black edging serves to highlight its fresh, organic allure.
Crafted from coir, this outdoor rug also comes with anti-slip backing and has been designed to withstand both fine and wet weather.
Place at entrances to your kitchen, mudroom, hallway or patio to provide friends and family with a heartwarming welcome.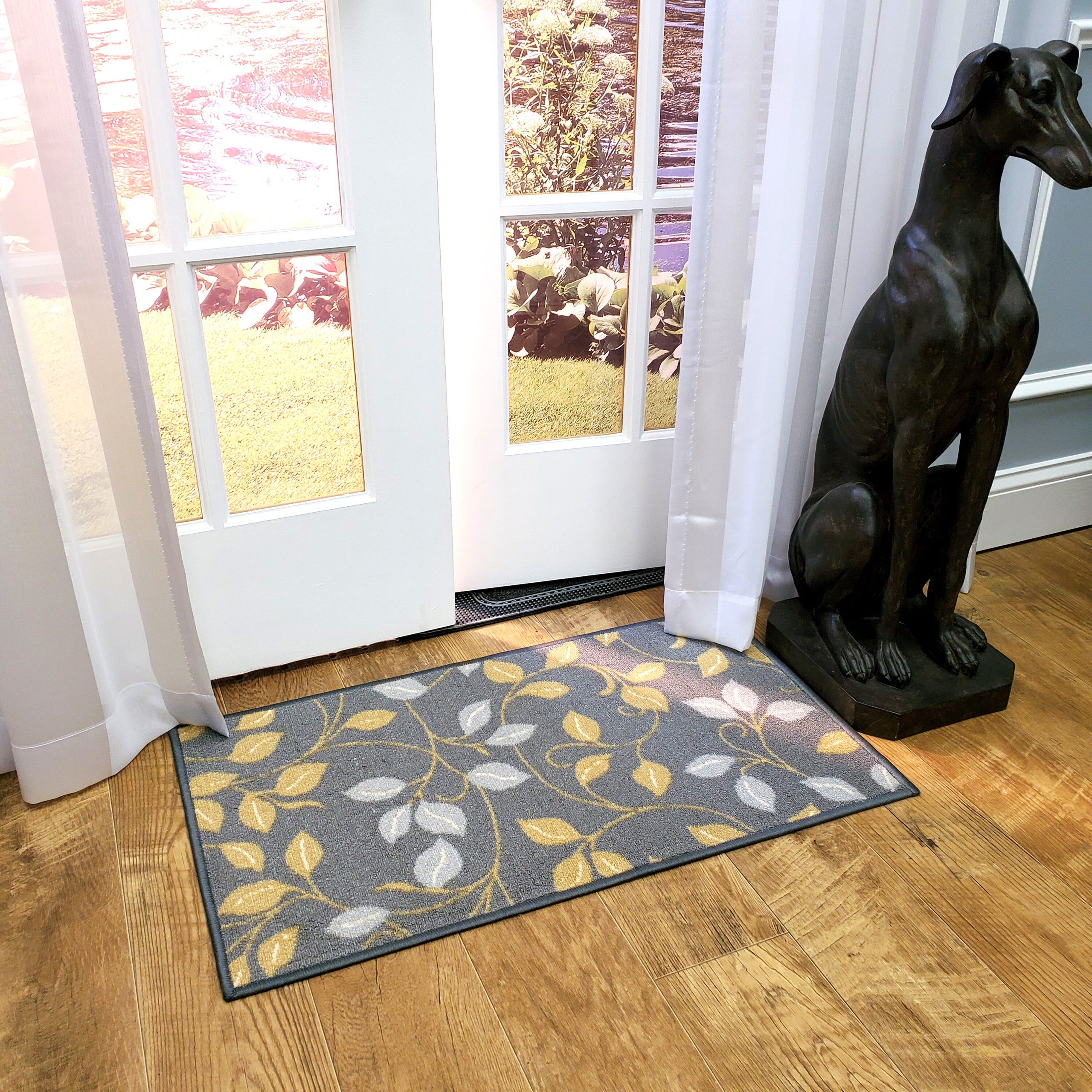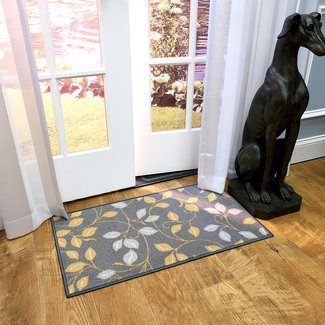 Hinman Floral Rubber Backed 31 in. x 18 in. Non-Slip Indoor Only Door Mat
Gold and pale blue leaves on narrow stalks against a pale background edged in silver, make this indoor floor rug capable of providing a stately welcome to your home.
Designed to be especially antibacterial and stain-resistant, the rug which has been woven from synthetic fiber, also comes with anti-slip backing.
Place in a rustic, French country or traditional setting to add a delicate hint of floral magic to the ambience.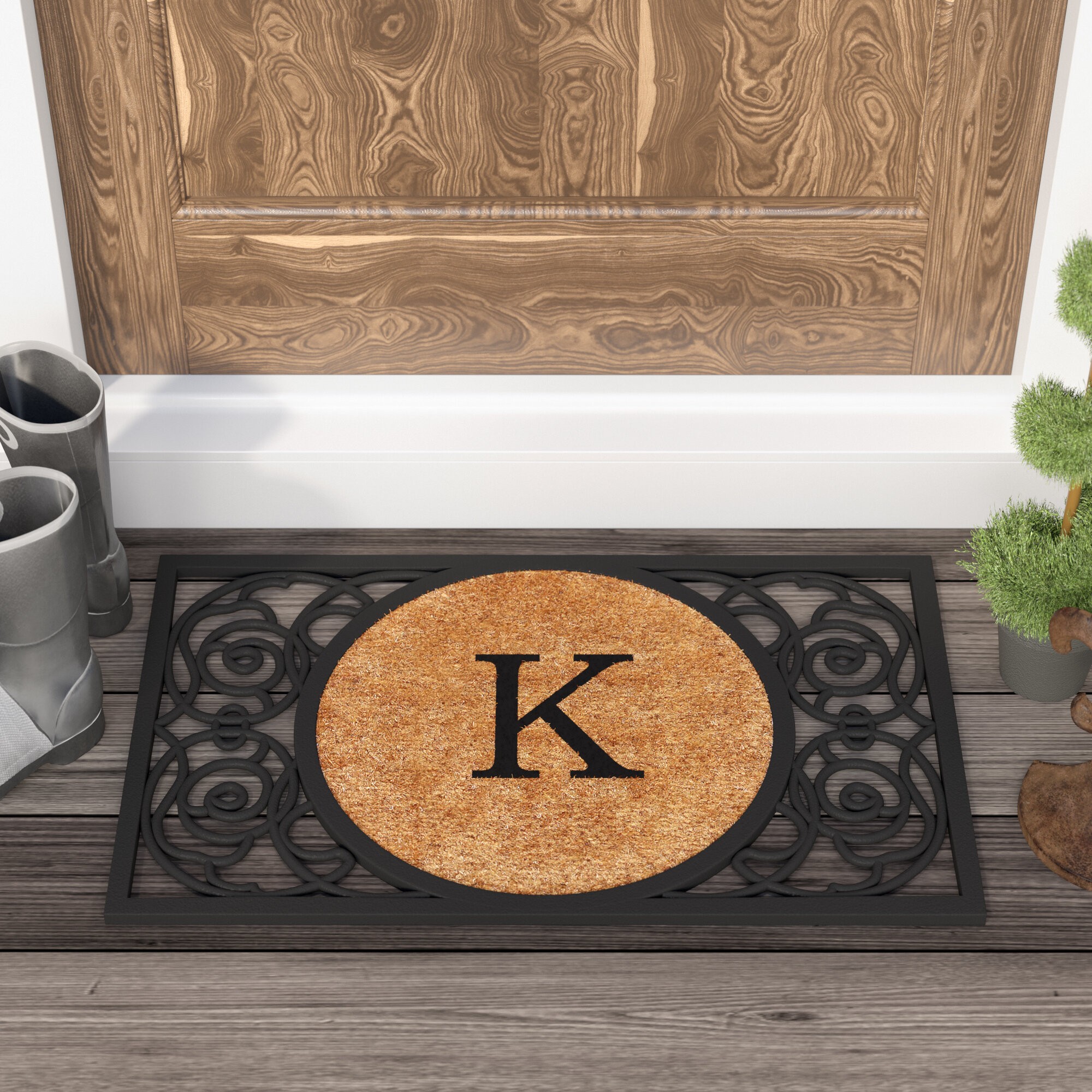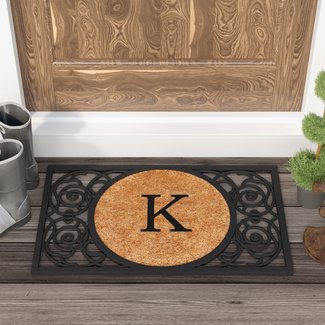 Francesca Non-Slip Outdoor Door Mat
Featuring intricate scrollwork detail in black surrounding a center of natural fabric, this doormat is ideal for adding a hint of traditional elegance to your patio.
The floor covering which features natural coir fibers also comes with anti-slip backing and is ideal for all kinds of weather.
Add the first letter of your own name or your pet's to provide a pleasant personalized touch.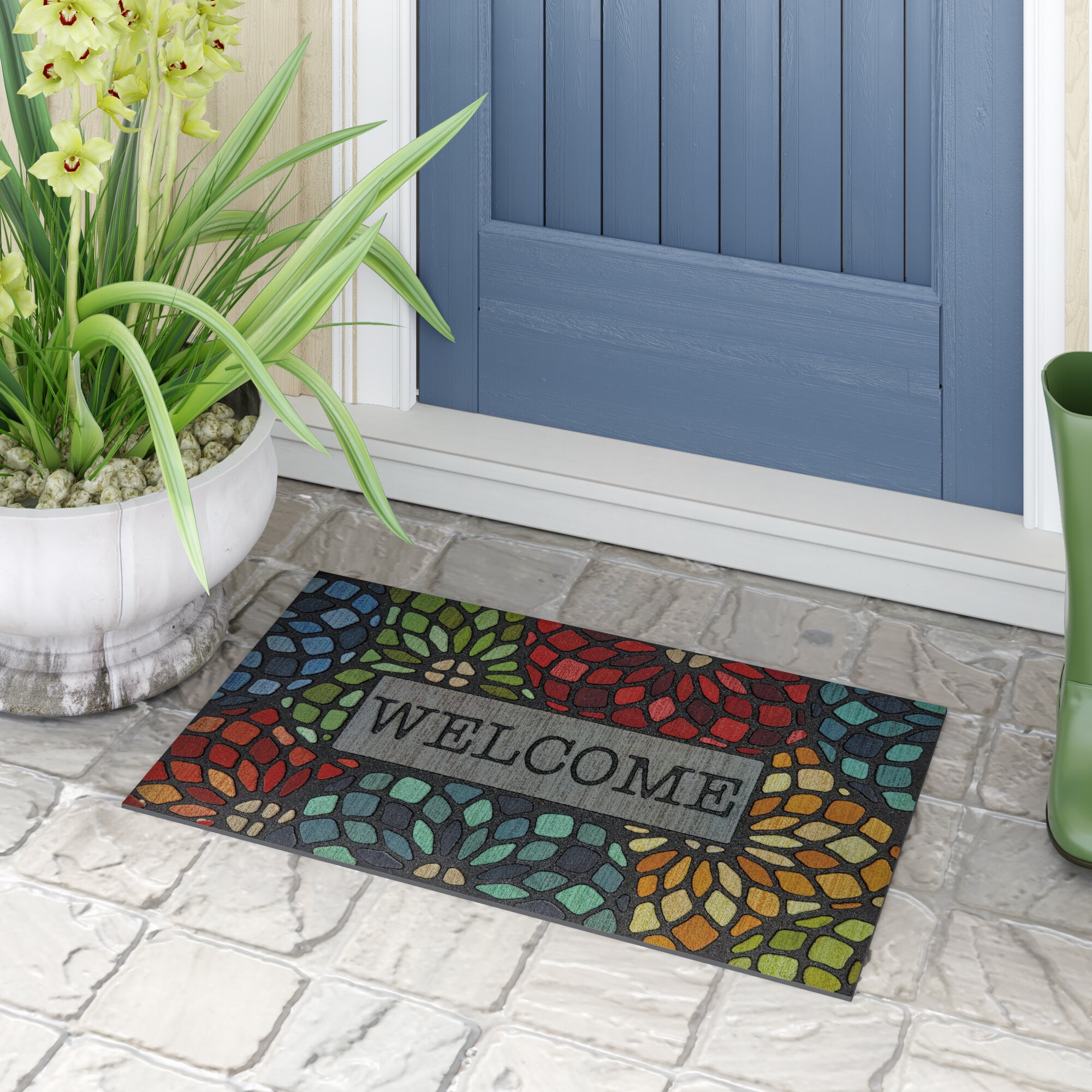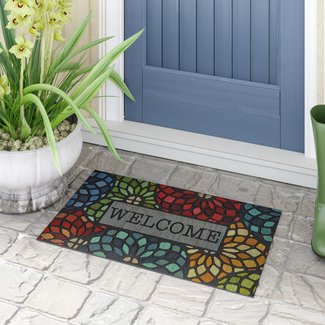 Rumford Welcome Floret 30 in. x 18 in. Non-Slip Outdoor Door Mat
A multi-colored stained glass design and bold lettering bestow this door rug with a quaint, vintage allure.
This environmentally friendly rug has not only been manufactured from recycled material, but is also capable of providing traction in adverse weather conditions.
Place on plain or patterned flagstones to provide the perfect entrance to a Bohemian-themed setting.