Our Choice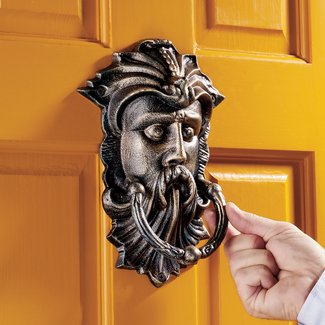 Sutherland House Greenman Authentic Foundry Door Knocker
Welcome your visitors with this pleasant door knocker that is made from substantial cast iron that is attractive and functional. This versatile door knocker is made to be used on front doors, a garden gate, a towel rack, or a curtain tie. The beautiful antique piece adds style and charm to your door in a classy way and its resonant knock makes a huge announcement of the guest.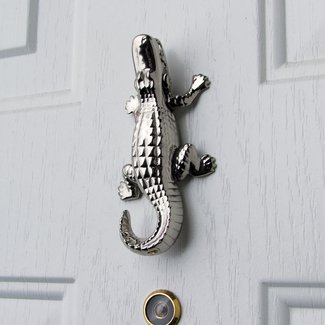 Alligator Door Knocker
Beautify your front door with this unique alligator shaped door knocker. This type of door knockers truly makes a statement with its elegance and sturdiness when installed on a front door or garden gate. Handcrafted from solid brass with a protective coating to impress and add charm to any doorway. This gorgeous door knocker has two finishes to choose from and can serve as a great gift idea to friends and family.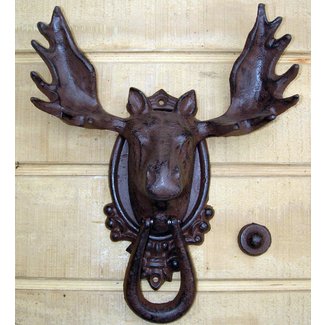 Moose Elk Door Knocker
Give your door, lodge, or cabin a welcome look with this rustic cast iron bull moose door knockers. The knocker measures 9inches ×11 inches with a 5lbs weight to enhance the sound quality when your guest knocks. This tremendous rustic antique lays flat on your door and makes an excellent addition to your front door.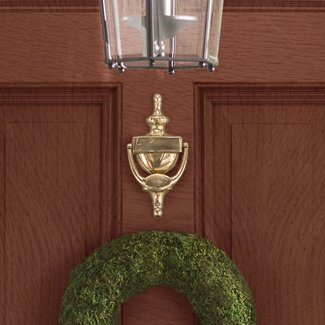 Traditional Urn Door Knocker
Choose from any of the three solid brass door knockers with a protective coating to give charm and elegance to your front door. This timeless piece is handcrafted to create a conventional urn shaped door knocker and made to last for a long time with unmatched quality and craftsmanship. The solid brass knocker sure makes a loud statement on the arrival of your guest.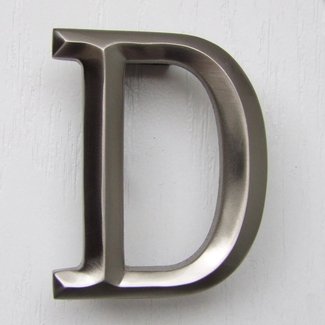 Letter Monogram Door Knocker
Individualize your home with this letter monogram door knocker that is handcrafted to show the importance of surnames. This polyurethane coated door knocker is designed to resist rust, fire, water, and UV rays. It comes with two finishes to choose from and 16 letter options, so everyone should be able to find a letter to mount on their door!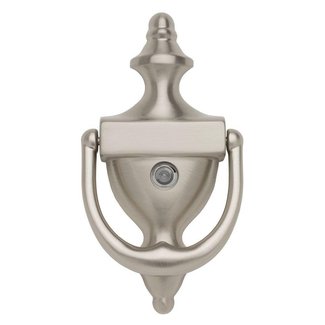 Door Knocker
Beautify and secure your home with this elegant door knocker. It is made with solid brass and comes in different colors such as the satin brass finish, Venetian bronze, and many more. This door knocker features a peephole, so once you hear the knocking, you can view the visitor at the door. You also have a variety of size options to choose from.
Starfish Door Knocker
Decorate your front door with this beautiful starfish door knocker that is known for its strength and fortune. Let this knocker lighten your doorway just like its names implies. Crafted with quality and durable brass with a protective coating and hand finished in three premium sizes. This piece is sure to impress your guest and can be a great gift idea.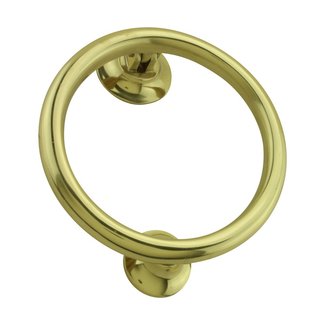 Heavy Duty Smooth Ring Door Knocker
Upgrade your door look and make your entrance stunning with this tarnish-resistant lacquer which keeps your door knocker shiny and requires little maintenance. This functional ring door knocker is cast from 100% solid brass and fully polished to give your guest a welcoming sound every time they knock. It was made to last and resist corrosion or tough weather.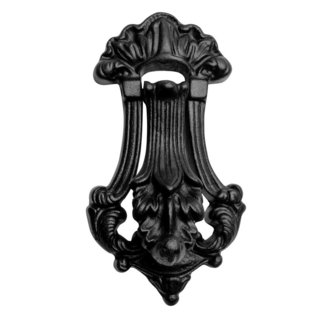 Cast Iron Door Knocker
Adorn your door with this great door knocker and leave a lasting impression on your guest with this free hardware and easy to maintain door knocker. Cast with 100% solid black cast iron that is fully baked with RSF powder coat finish to make your knocker a cutie to behold. This rust-resistant piece is easy to install and does not require heavy maintenance.
Door Knocker with Viewer
Compliment your home decor with this exceptional door knocker that is made of steel with a dual installation hole of 3.75 inches and a 0.5-inch hole diameter. This beautiful antique has a glass lens viewer to allow you to see who is at the door, so it not only plays an aesthetic function but also helps to keep your home secure. Its solid steel construction gives a great sound with every knock.