Our Choice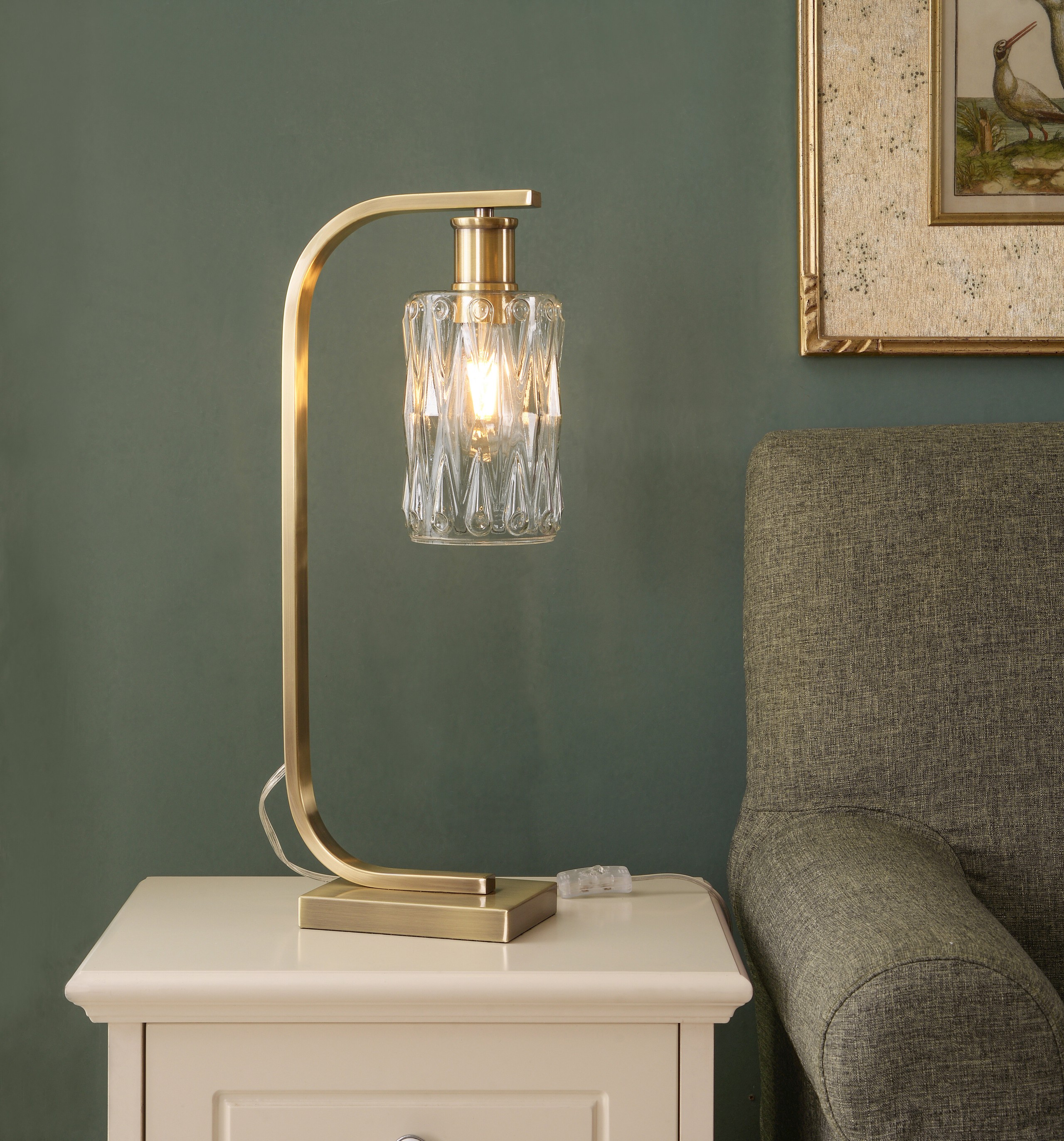 Molloy 23" Desk Lamp
Brighten up your table with this stylish 23" tall desk lamp. C shaped design gives off a light and airy feel reminiscent of the mid-century style. Gleaming antique brass-finished body and subtle diamond patterned details on the clear glass shade elevates allure and appeal. Comes with one 6watt LED bulb to brightly illuminate tasks at hand and eliminate eye strain risk. Frequently wipe with a soft cloth to remove dirt and retain its luster.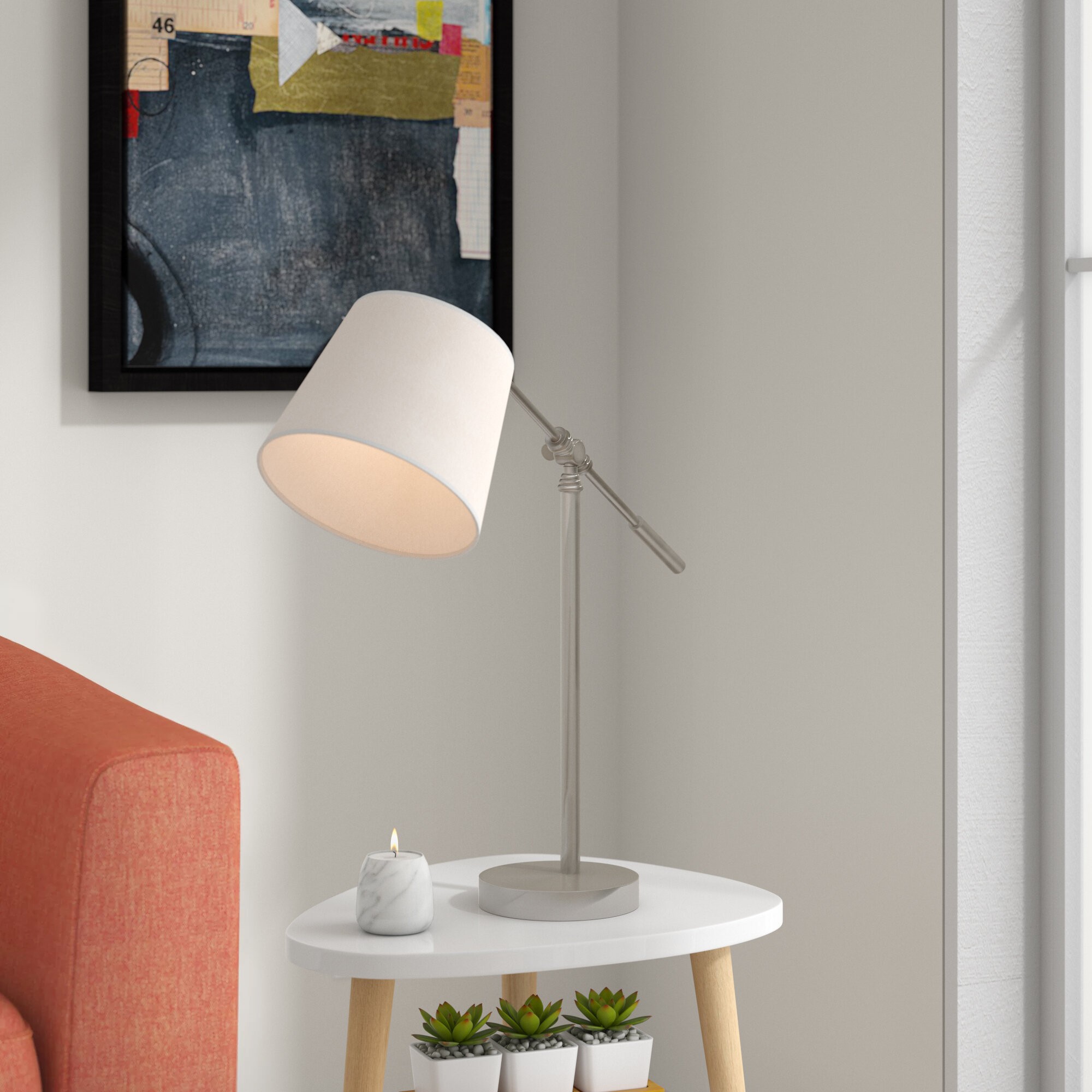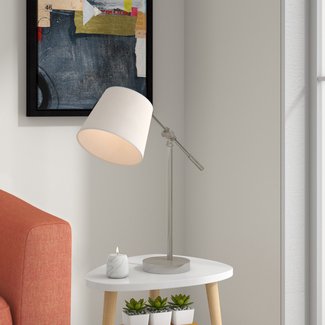 Sarina 20" Desk Lamp
Made with sturdy steel base and ivory linen shade, this modern desk lamp features a round pedestal base, slender form, and drum-shaped shade for a visually exciting look. Linen shade pleasantly diffuses light and introduces texture and character that complements the metallic steel construction. Adjustable boom arm lets you direct the lamp to a comfortable angle. 96" cord length is long enough to allow for setting up whenever wanted. You can purchase a matching floor lamp to supplement the desk lamp.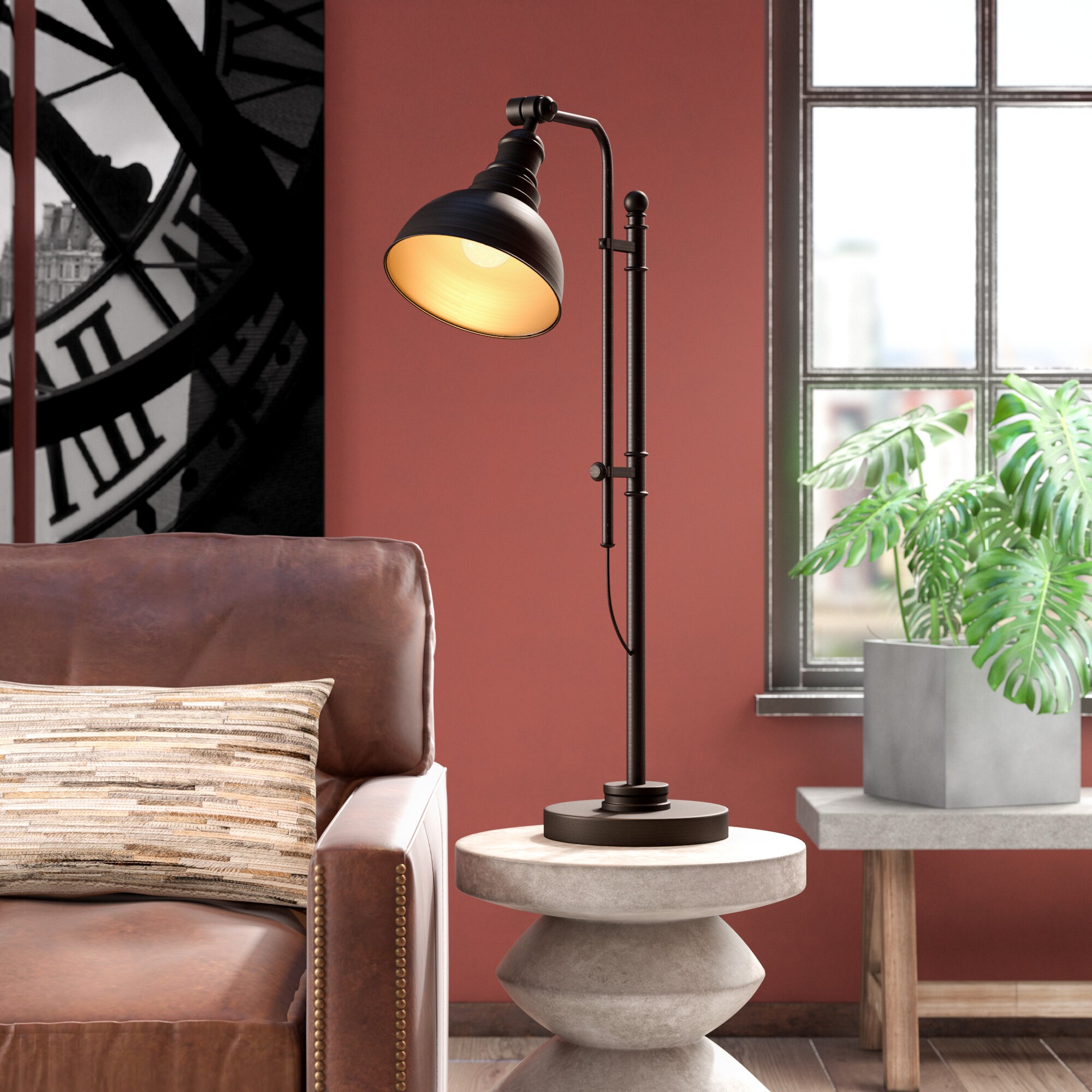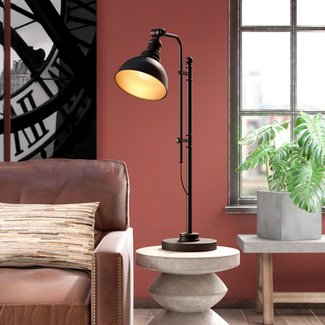 Vera Desk Lamp
Illuminate poorly lit workspaces with this antique-inspired table lamp. Steel body material with aged dark zinc finish gives it an industrial feel with a hint of vintage. Curved swing arms permit height adjustment to fine-tune it to fit the task at hand, whereas the 180° rotatable shade allows for redirection of light focus. 13W compact fluorescent light radiates enough lighting to work beneath. At 29" H minimum and 32" H fully extended, it's quite big hence perfect for larger spaces.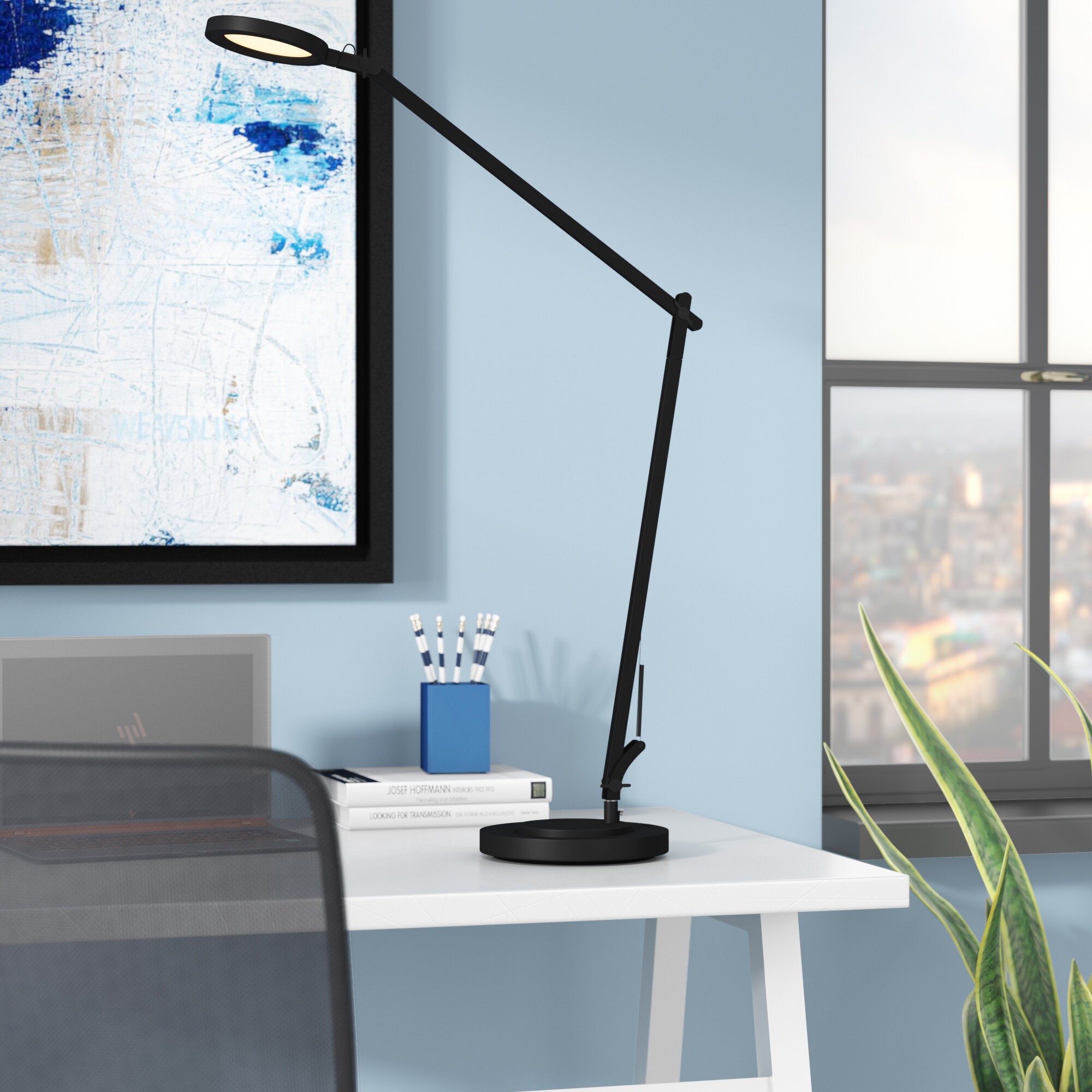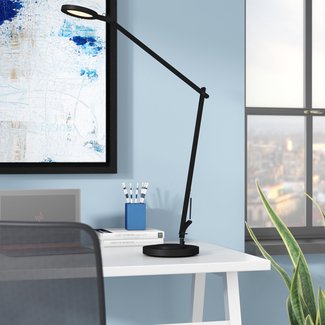 Bellino 34.4" Desk Lamp
A huge advantage of this stylish table lamp is it arrives at your doorstep fully assembled. Has three brightness settings for regulating the amount of light according to the activity partaken. 3000 Kelvin bulb color temperature radiates the perfect balance of warm and cool light. Dimmable features give you complete control over light intensity. Simply tap at the top of the lamp to adjust settings. Its sleek and classic design makes it ideal for minimalistic themes.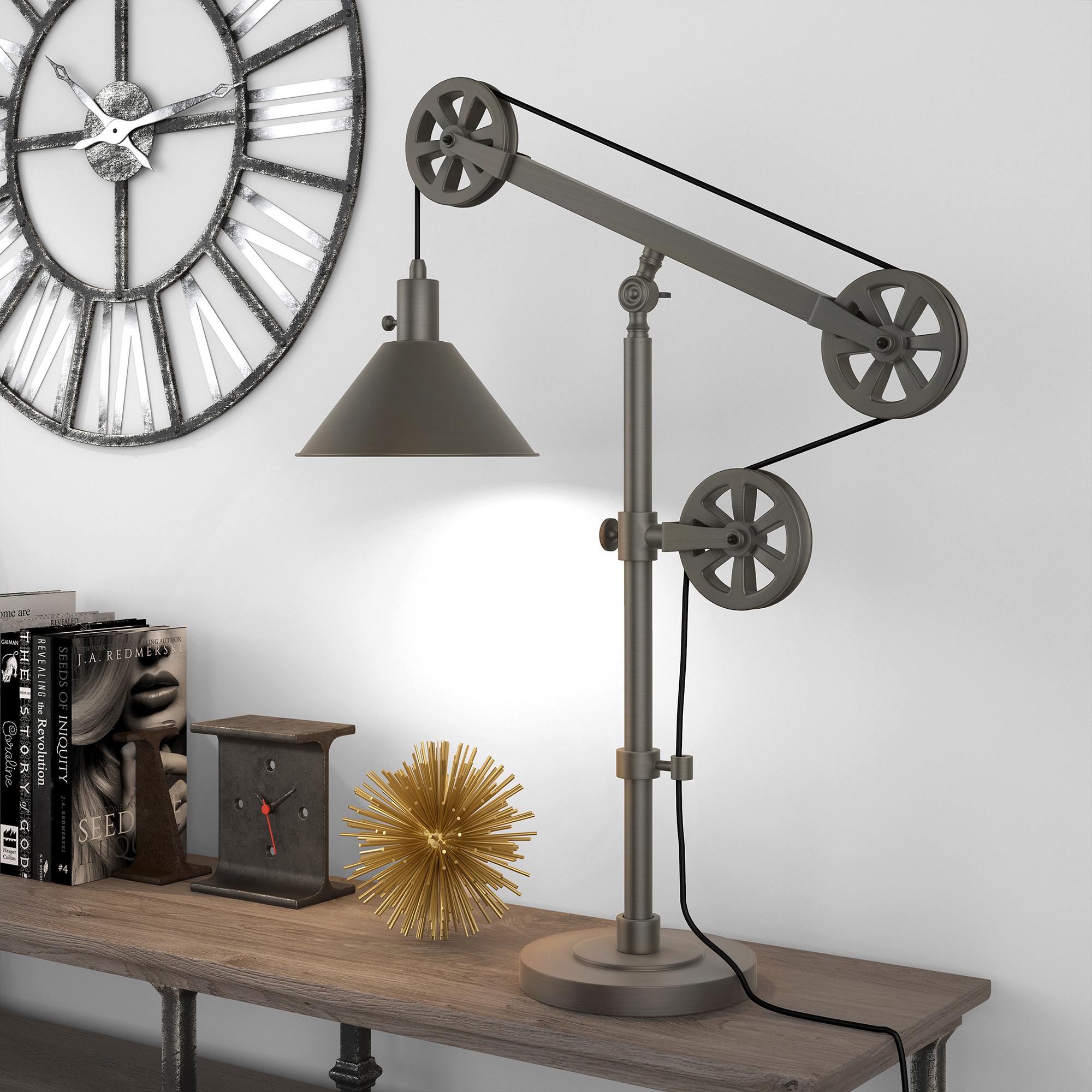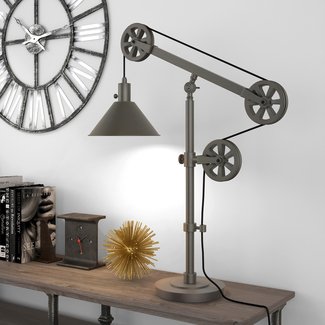 Carlisle 29" Desk Lamp
Create a unique statement with this distinct 35" H table lamp. Distressed metal finish adds an industrial flavor, while the pulley system design introduces dynamism and a factory vibe hard to duplicate. Steel material making it up has high strength and durability for sturdiness and longevity. Bell-shaped shade shields your eye from the bulb's glare. This piece of work is the perfect accent for a boy's room or man cave.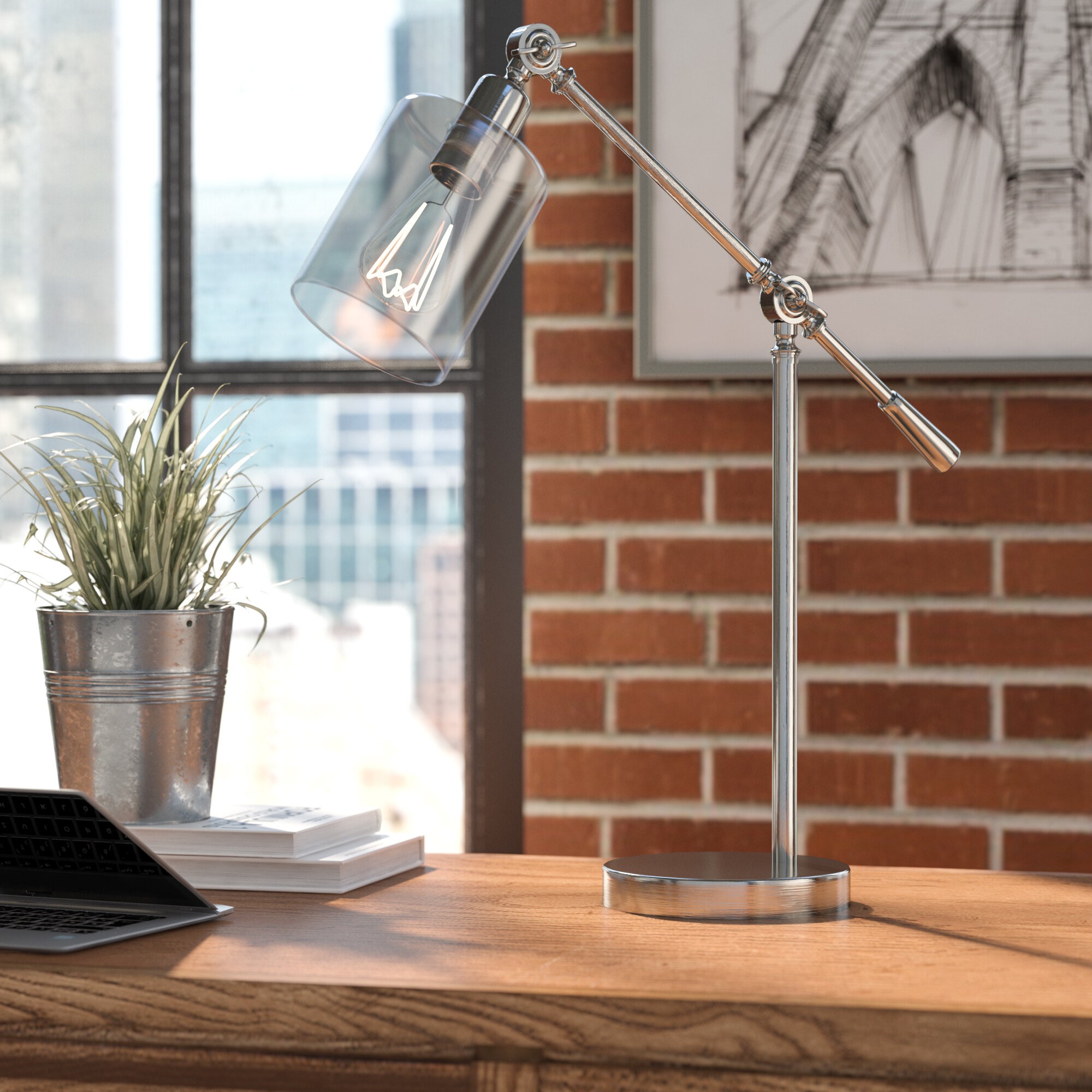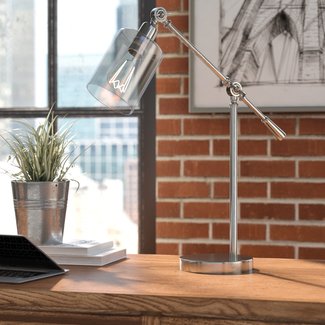 Great Smoky 25" Desk Lamp
Increase productivity when working with this mid-century modern table lamp. Showcases a circular base, slim cylindrical body, and novelty-shaped design, which exude a modern feel. The 100% clear glass shade lets light suffuse the space unhindered. Shiny body bounces light, adds a reflective glow, and a striking look to any home. On/off switch is located on the 72" power cord. Purchase a dimmable or softer bulb in case your eyes are sensitive to bright light.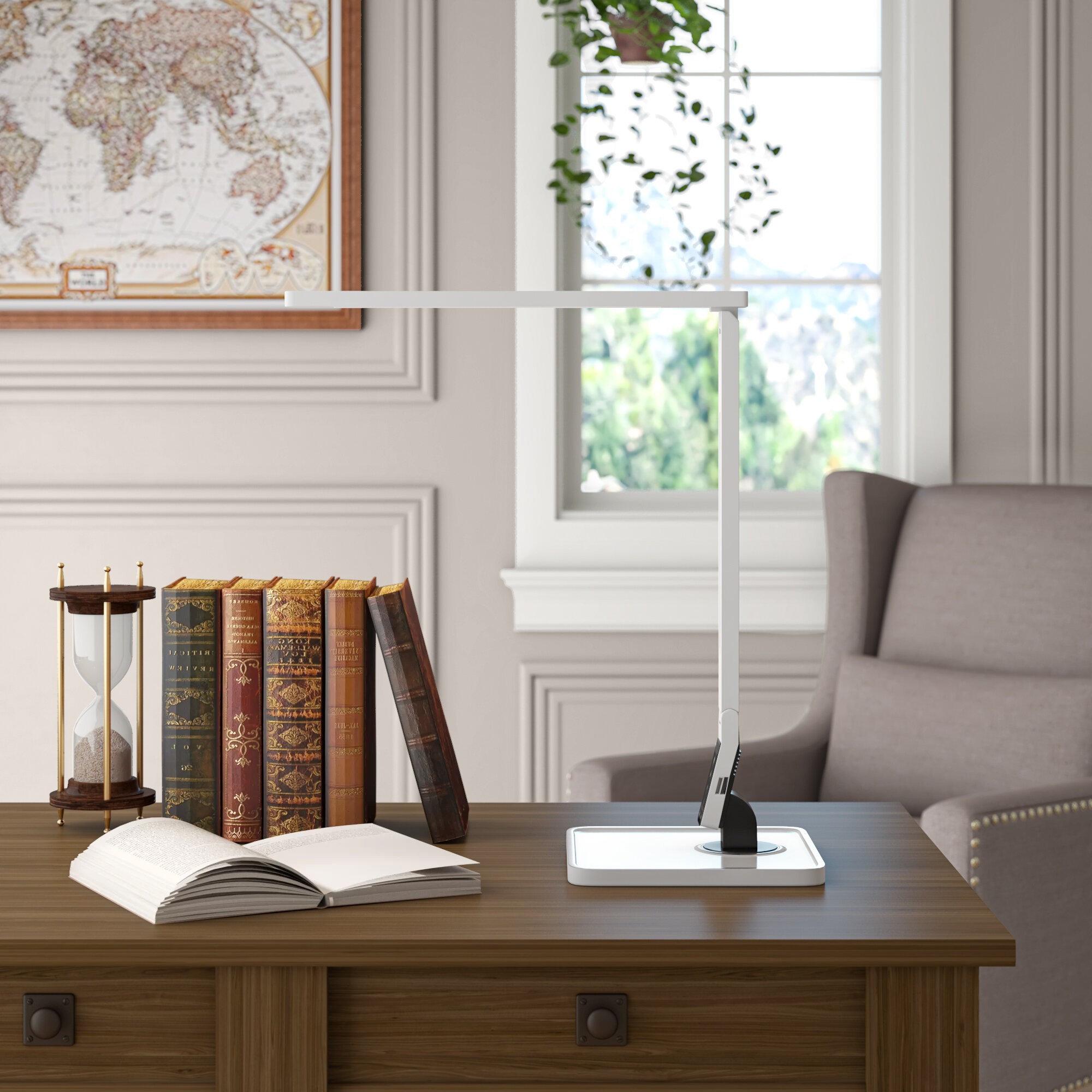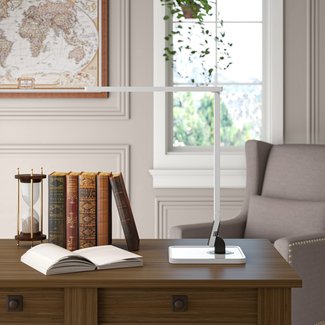 18" Desk Lamp
Sleek and clean-lined, this contemporary-styled table lamp bestows elegance and class to any desk. 2.0 USB port ensures your smartphone or iPad never runs out of charge. 180° lamp head rotation allows for flexibility to angle lamp to your liking, with the anti-glare protecting your precious eyes from straining. Different light settings ranging from soft to bright makes it versatile to accommodate a range of tasks. Ensure the lamp is at eye level when seated to perfectly light up your work.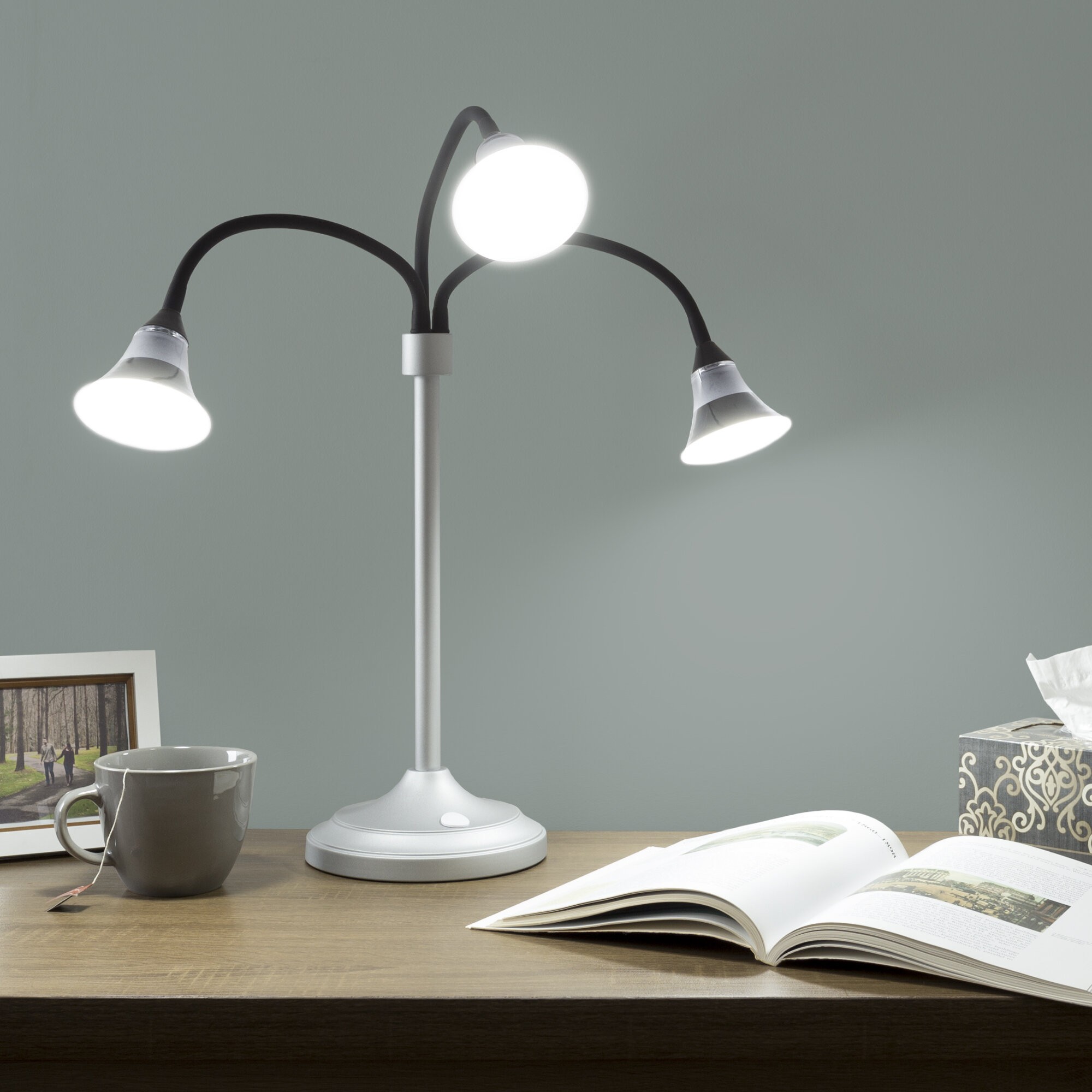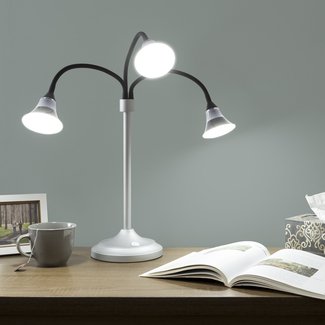 Carmelia 31" Desk Lamp
Dress up your workspace with this 31" H highly functional table lamp. Features three integrated LED lights emerging from the gooseneck arms. The LED lights consume a fraction of energy and last up to 30,000 hours, making it durable. Curved arms are bendable to shed light where needed, while round iron base is heavy, warranting stability and reliability. Comes fitted with four lighting modes (from very low to high brightness) for convenience. Ideal for shared or large workspaces.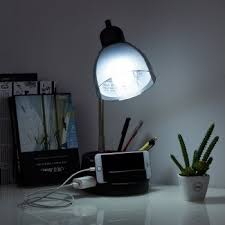 Milla 16" Desk Lamp
Accessorize your desk or nightstand with this multi-functional desk lamp. Circular plastic base in black finish highlights a built-in organizer consisting of six compartments to hold your phone, pens, notebook, and other essentials. Two power outlets enable you to charge your phone and tablet while working. Chrome gooseneck is adjustable to pull the light closer or farther away, depending on your needs. A 40W bulb with E26 base is required to go with this lamp.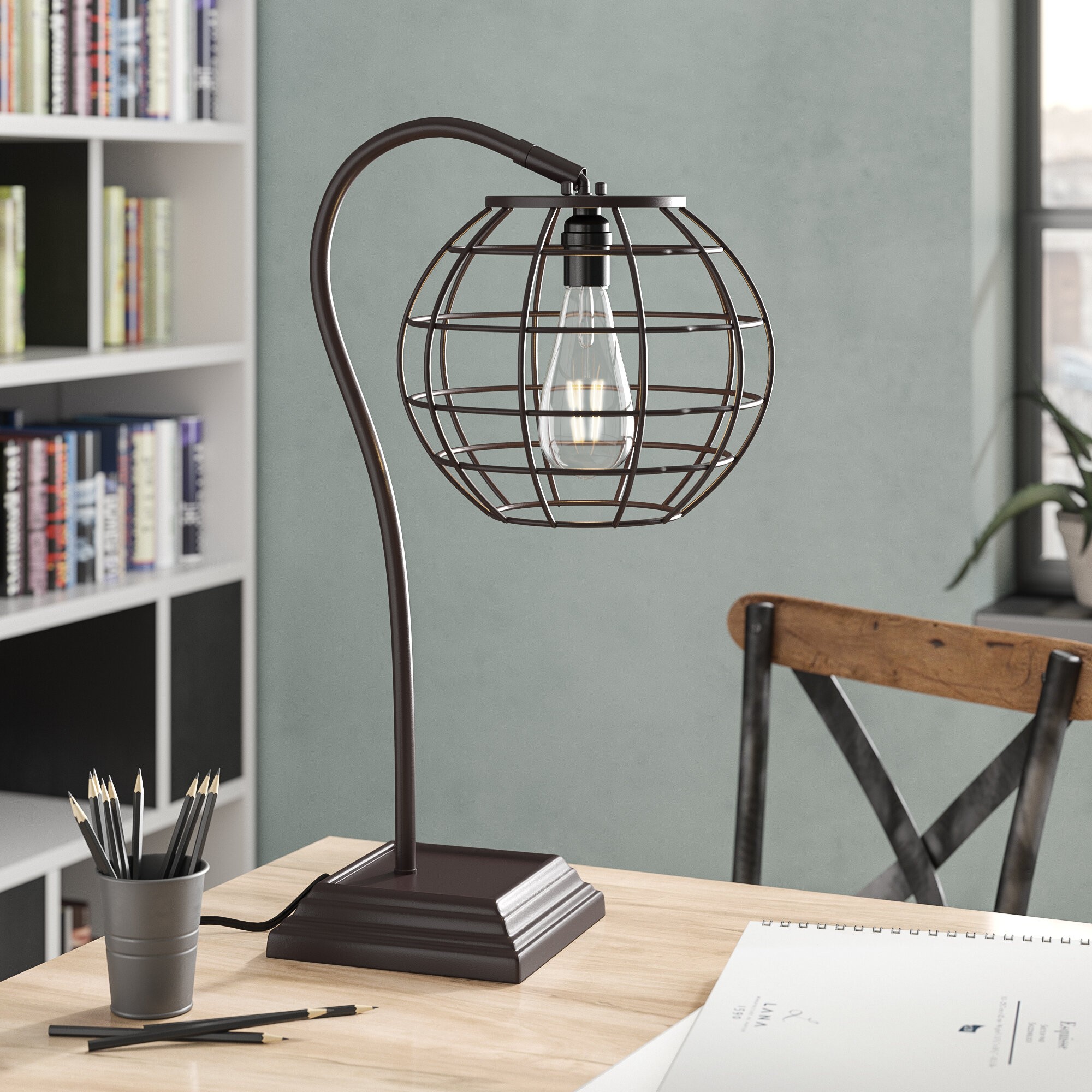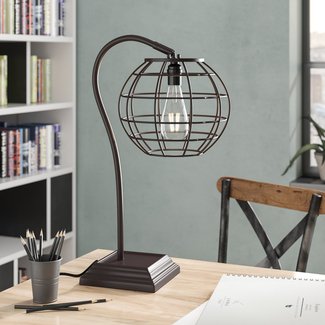 Gelinkaya 23" Desk Lamp
Enhance your working experience courtesy of this stunning 23" H desk lamp. Curved metal arms sprout from a brown square pedestal base guaranteed to look beautiful sitting on your desk. Black globed-shaped iron 'shade' is trendy and has an industrial feel to it. On/off switch is located at the base for easy reach. Requires a maximum 150W with E26 base, though this can be blinding to some individuals. Dust with a soft and dry cloth to clean this lamp.