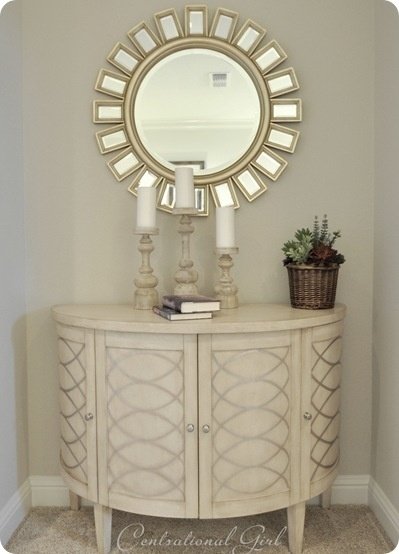 This wonderful cabinet will be a highlight of your bedroom or entryway. It's in a charming demilune shape and it features elegant, silver details. It perfectly matches a posh, starburst mirror and candle holders in natural tones.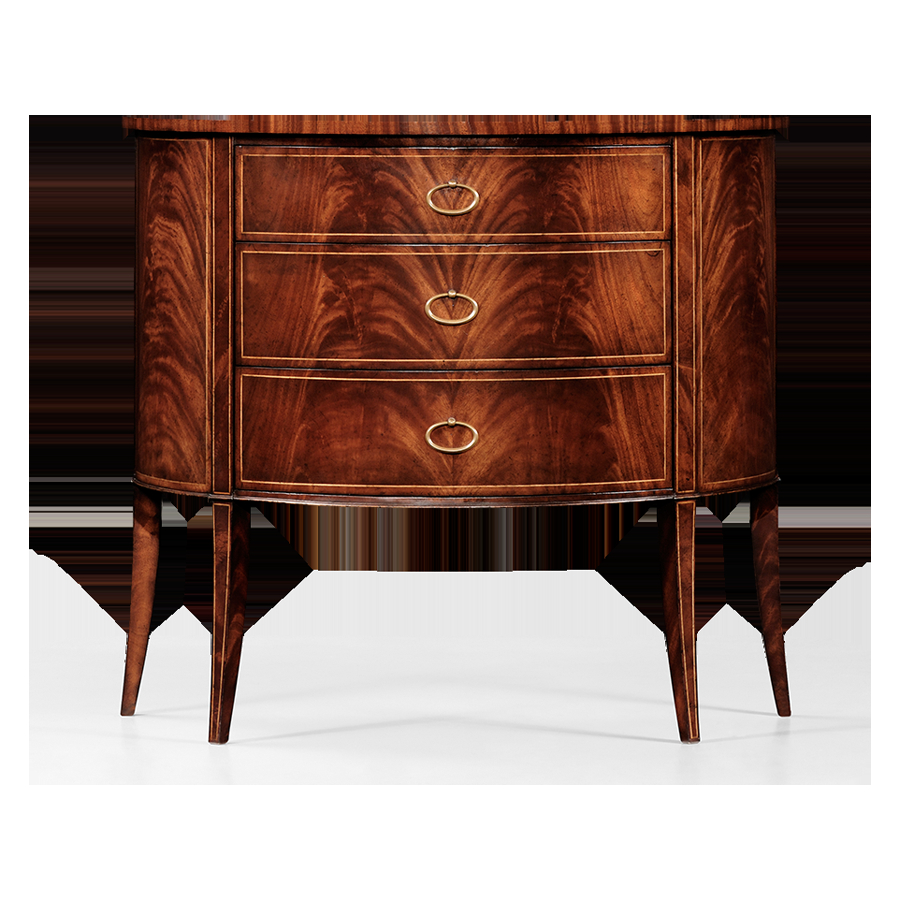 An elegant and clean-lined Mahogany Demilune Chest three graduated ...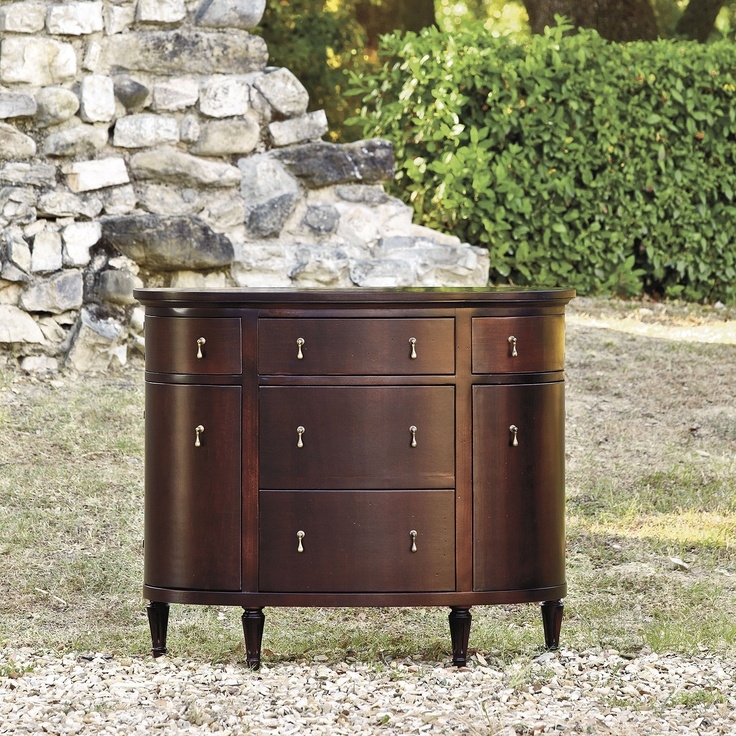 This demilune delights with its intriguing shape, unusual drawers placement, and golden details. Designed in Italy, of solid hardwood & fine veneers, has marbleized paper drawer liners. Its two outer drawers pivot open above elegantly curved doors.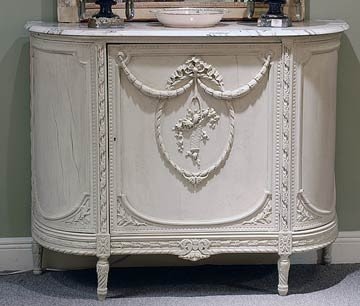 A spectacular, Antique cabinet in Louis XVI style. It is beautifully decorated with subtle accents. It features a solid, marble top in the shades of white and grey. The storage space was made of wood, which was painted white.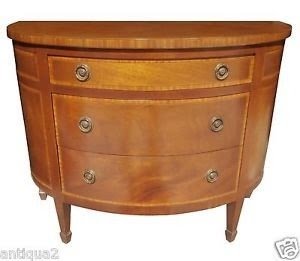 Antique, old-fashioned design for a commode dresser chest with one, smaller drawer on top and two larger ones underneath. The dresser is made out of stylish mahogany wood, which gives it a sophisticated look.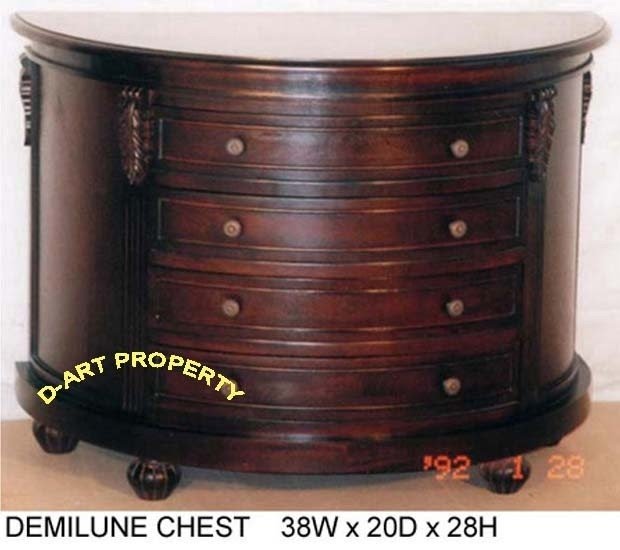 For General Inquiries: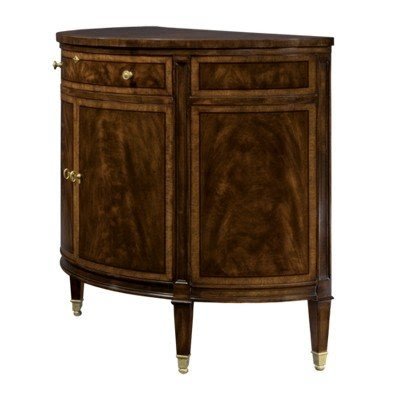 Antique, vintage design for an elegant demi lune chest made out of stylish walnut wood with a dark tint and lighter elements around the compartments. The chest is fitted with a small drawer on top and a large compartment on the bottom.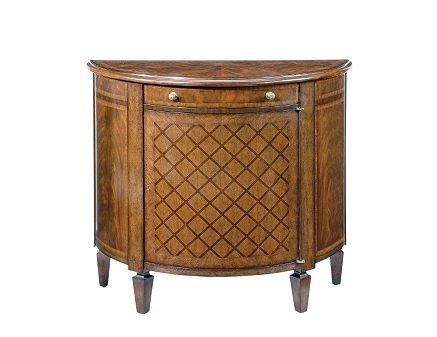 Demilune Console 9831 - Pearson Furniture - Available at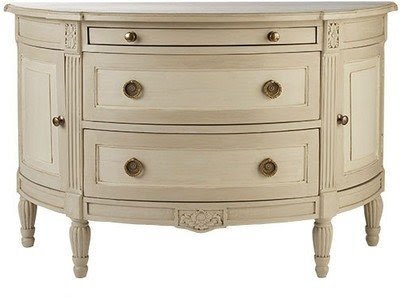 Boasting of its half-moon silhouette and elegant craftsmanship; this console chest is sturdy, stylish, and practical. Includes 2 large storage drawers, 2 side cabinets, 1 small top drawer, a half-moon top, and sculpted legs.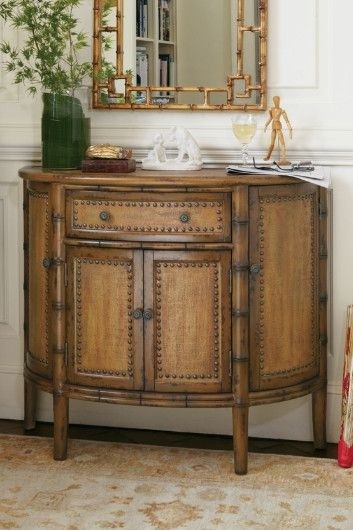 This cabinet in orient style is perfect for using in your hall. Made from wood with metal decoration is perfect addition to orient or rustic decor. Cupboard with doors and drawer hide a lot of space to storage.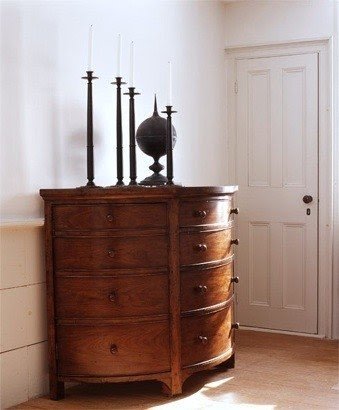 This demilune wooden console chest is a classic example of folk design masterpiece. Multiplicity of drawers along with solid, sustainable construction make this console a very functional piece of furniture.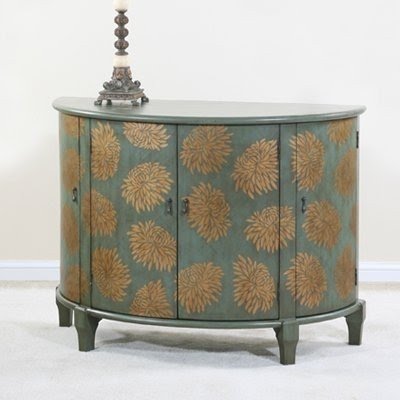 not sure if it is too out there for me or not, but want to remember it. Kind of a cool/unique piece.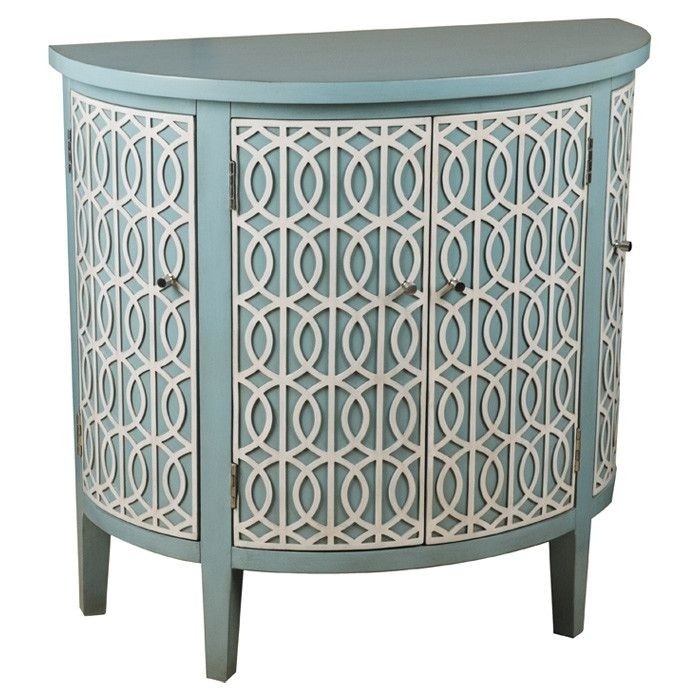 Pulaski Cooper 4-Door Demilune Chest - I would totally love to have this as a liquor cabinet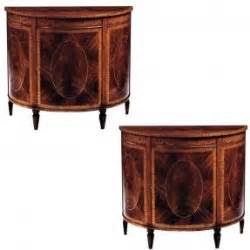 Embodying the best features of the French cottage style, this white painted demilune chest enchants with its semicircular silhouette and intricate, ornate accents - like i.e. the drawer pulls.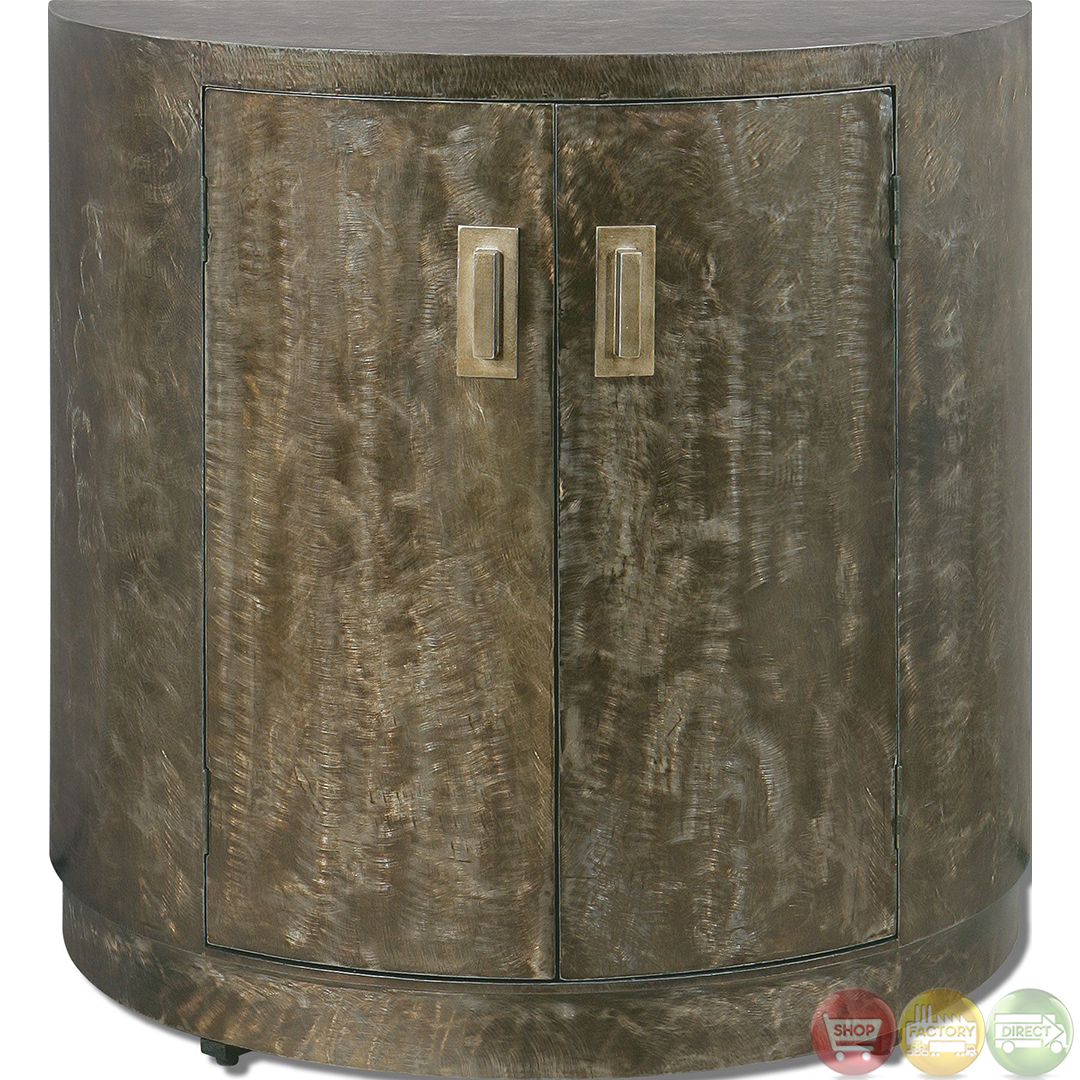 Demilune Chest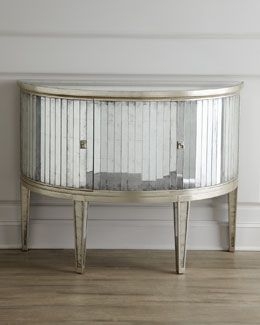 A glamorous stylish console chest featuring half-oval mirrored both a frame and a top. It's crafted of solid wood, has 4 straight angular tapered legs with raised edges and 2 cabinets with shelves and curved doors (with small handles).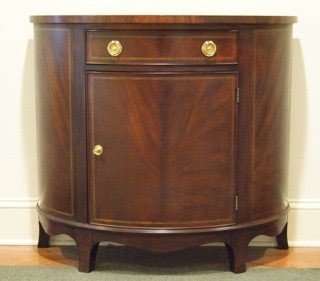 small/10005.jpg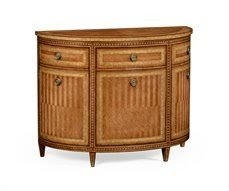 Cabinets | Luxury Credenzas, Consoles & Chests at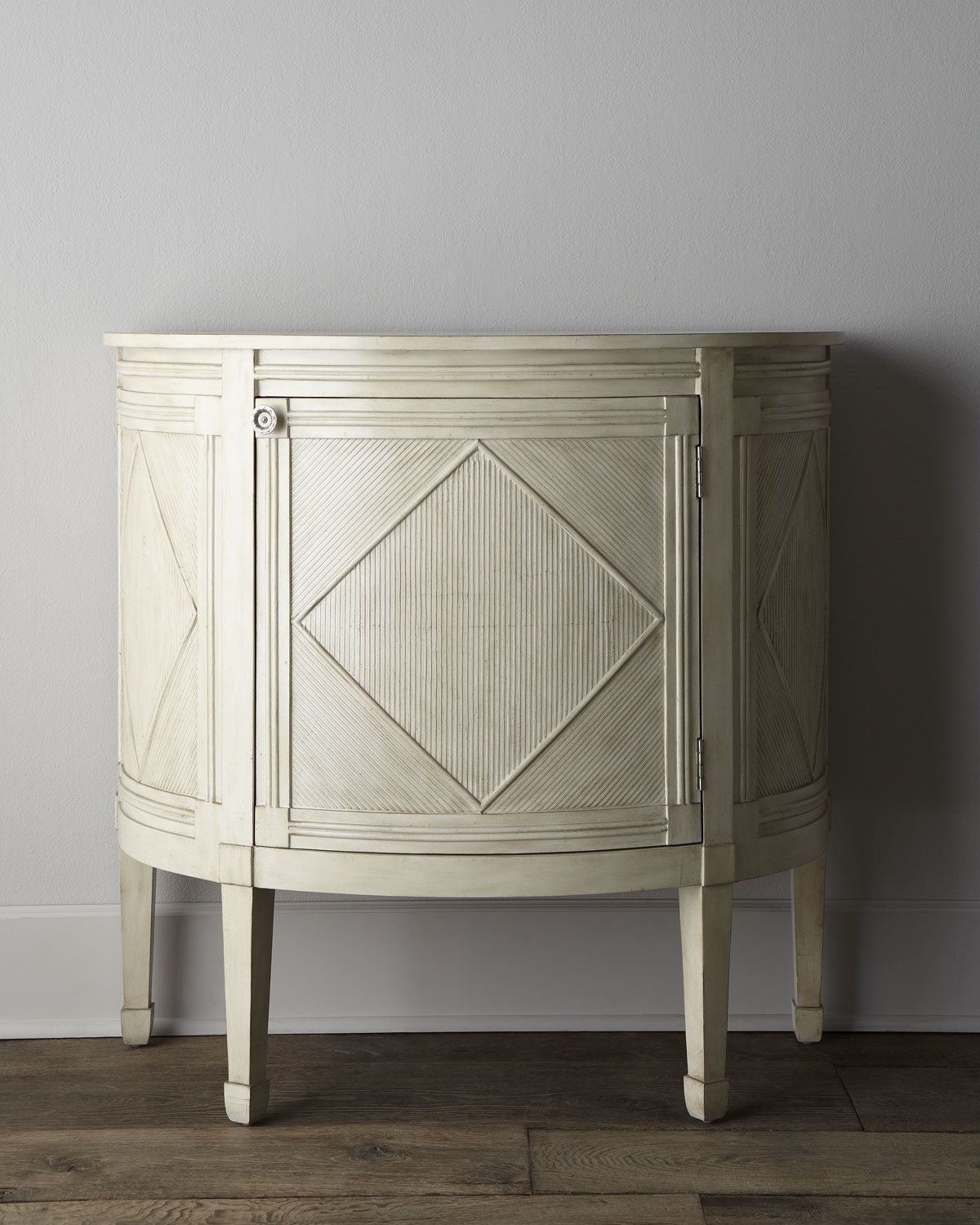 Say hello to Clarrisa - it's the name of this demilune console chest in scandinavian look. Made of Asian hardwoods - hand-crafted. It offers a washed cream finish, What gives a bright, a bit grayish dimension.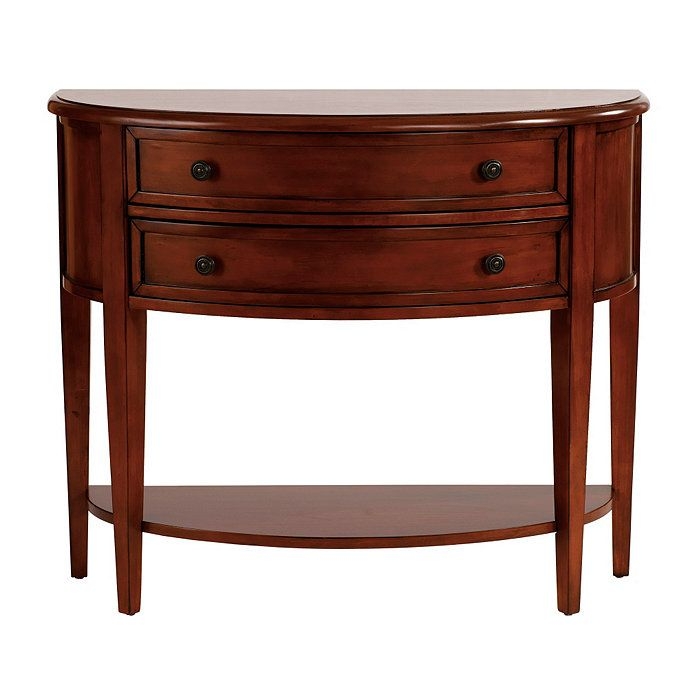 Newport Demilune in Dark Mahogany from Ballard Designs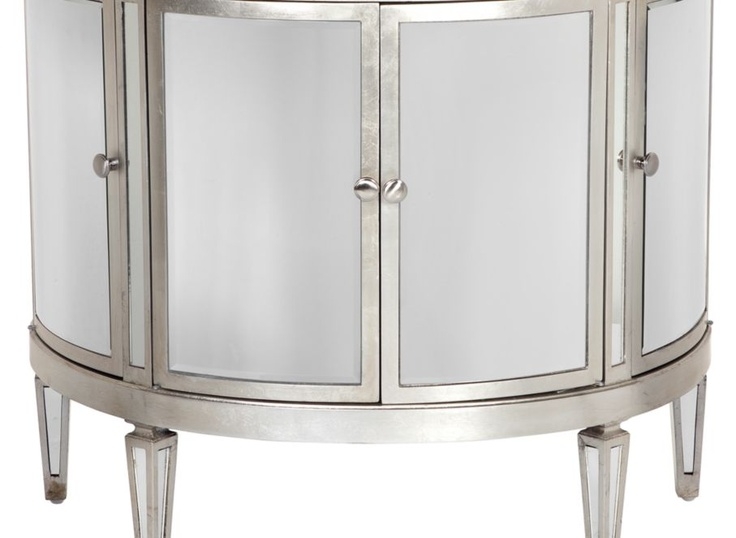 Stylish cabinet for storing clothes and others needed items. Ideal as console table in any room according to taste.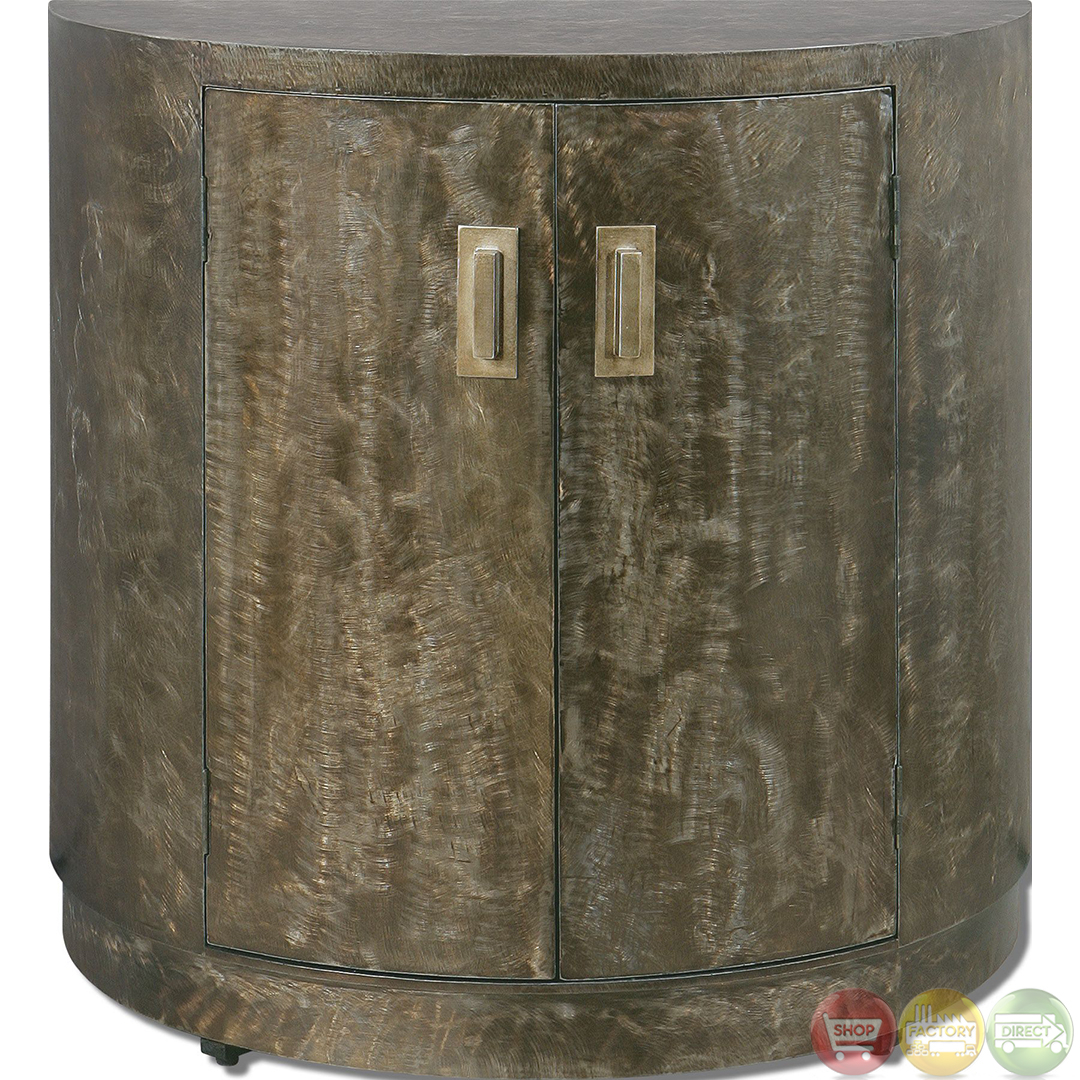 Contemporary RUSTIC BRONZE Demilune Console Cabinet Metallic Curved Front Modern #Contemporary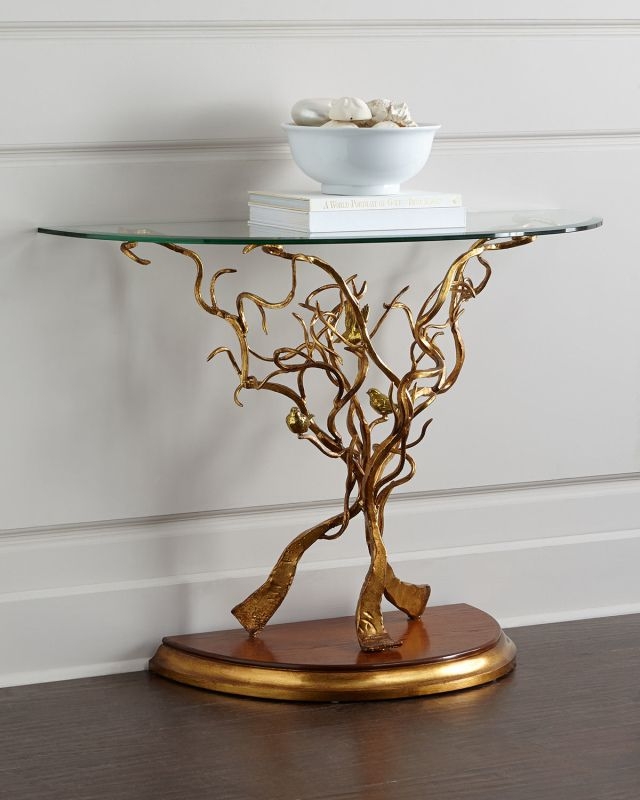 Gilded Branch Console at Horchow.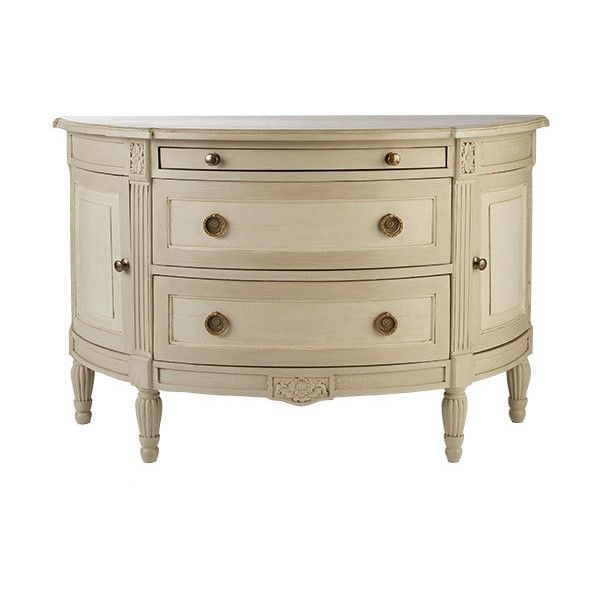 French Dresser - demuline Wisteria $1399 51.5wx20.5dx33.5h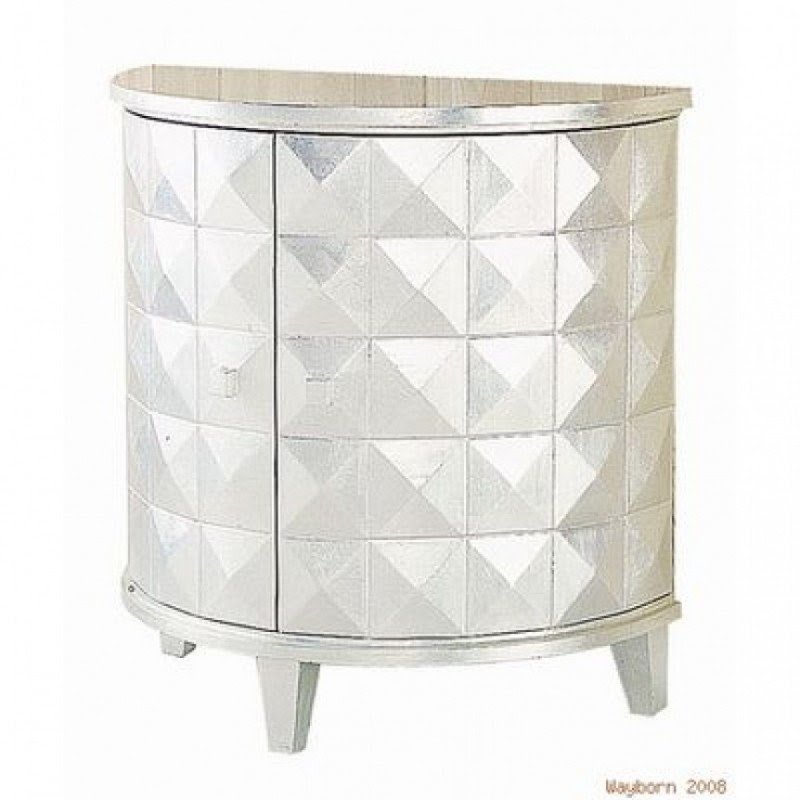 Wayborn Demilune Console Accent Chest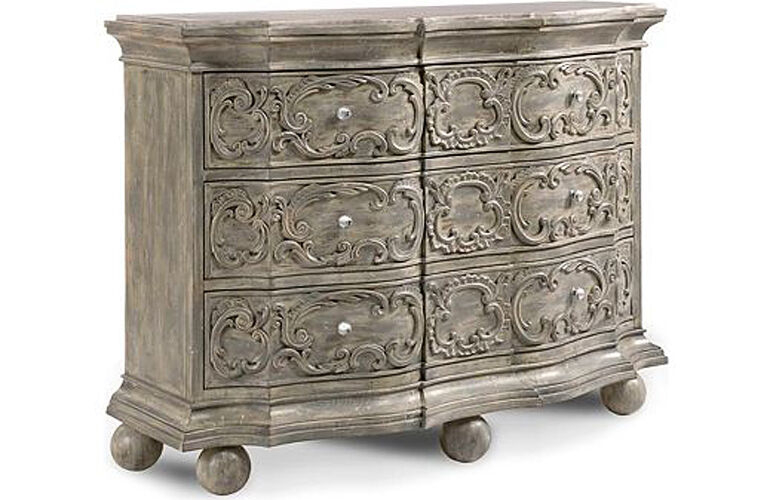 European Market - Channing Demilune Chest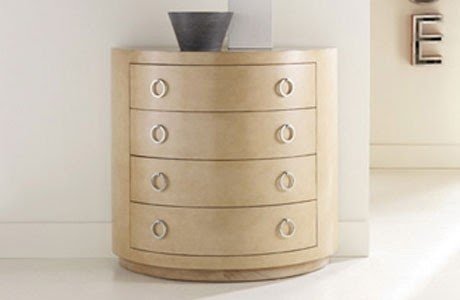 Barrymore Furniture - Demilune Chest
Accent Cabinets Antique Demilune Accent Cabinet with Floral Detailing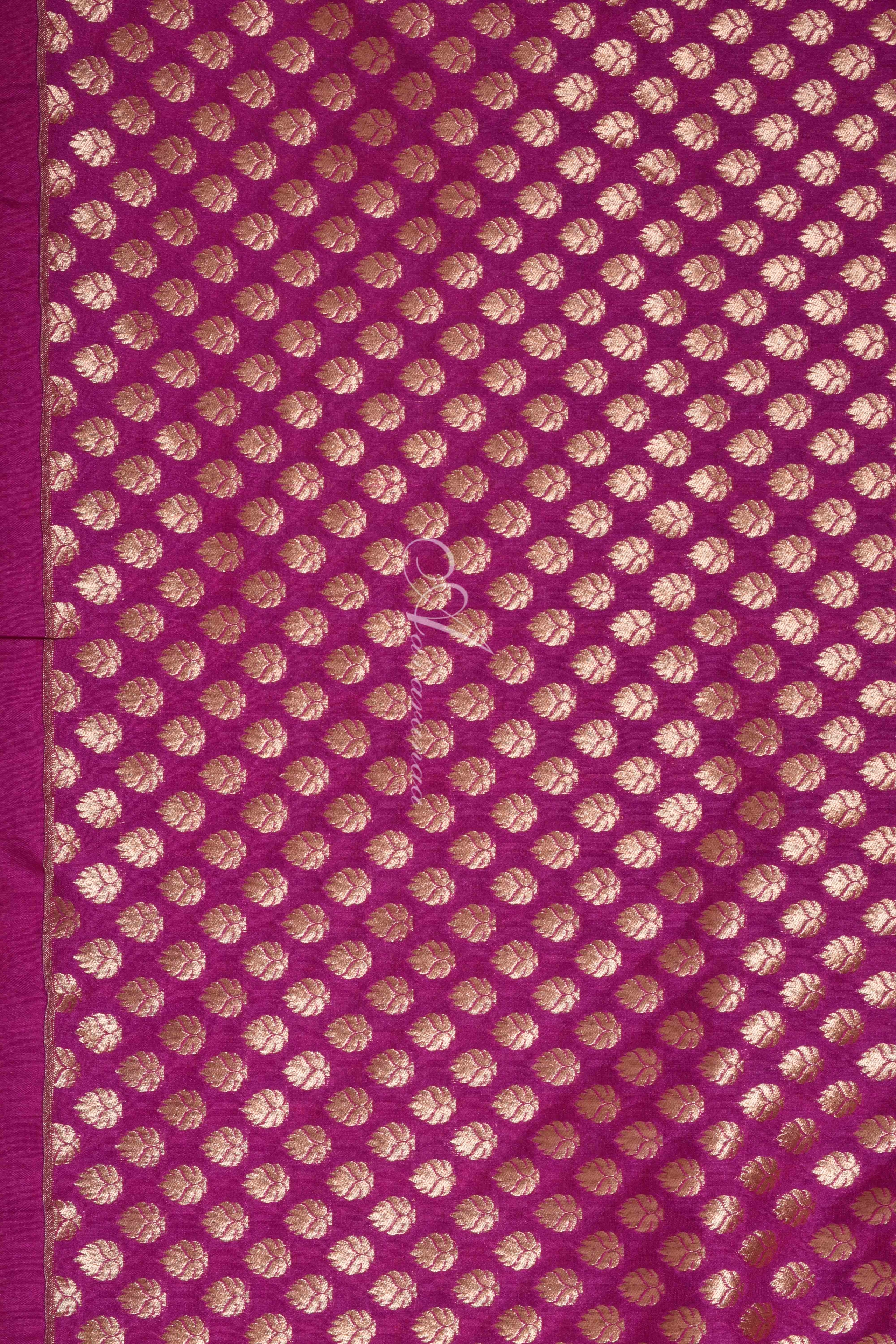 Demilune console chest. Incredibly nice and artistic finish. Made from iron and sttone-shiny inserts. Great as a hall-way decoration, where you can put your favourite vase with flowers. Ideal as a solid accent to your pastel wall colors.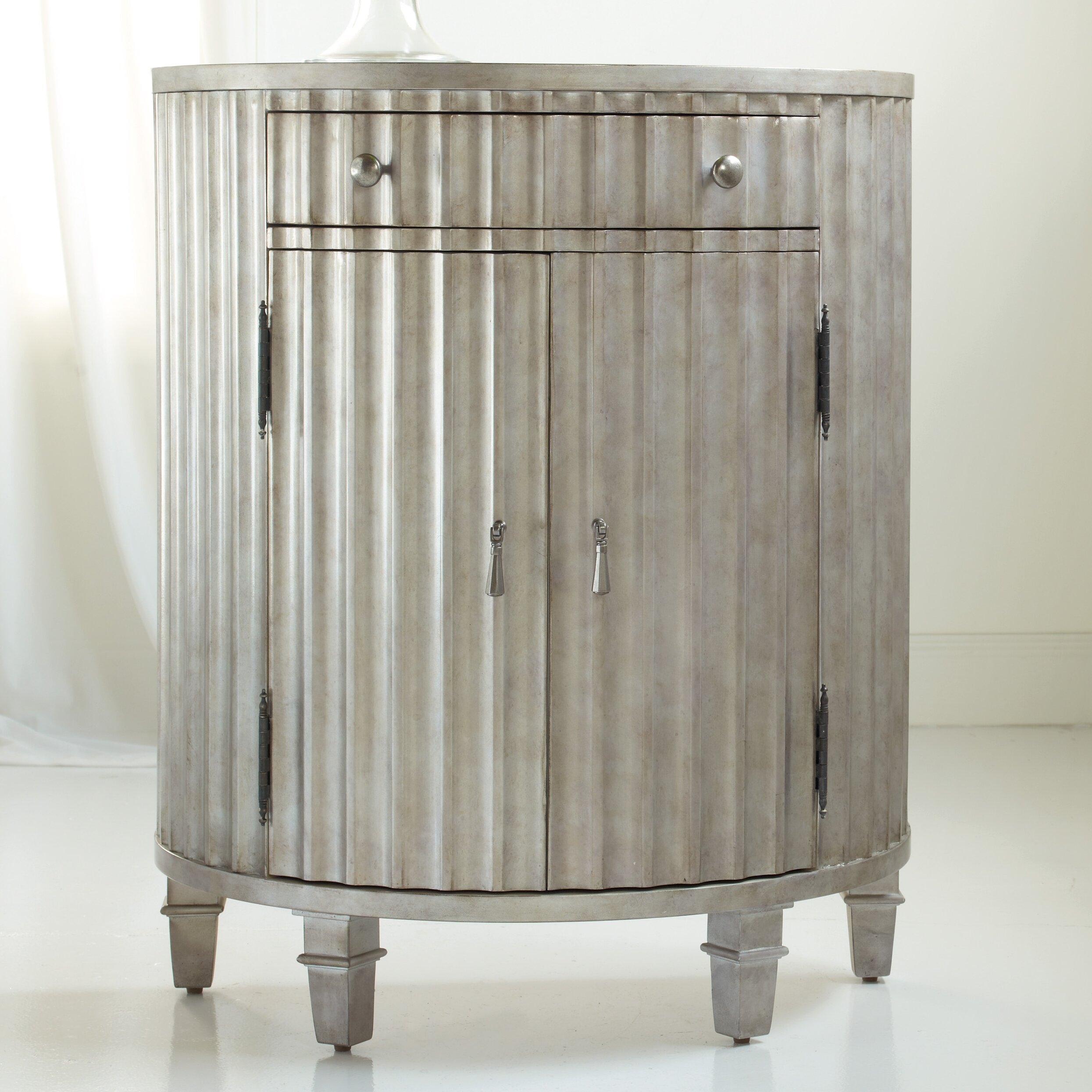 Melange Fluted Demilune 1 Drawer Chest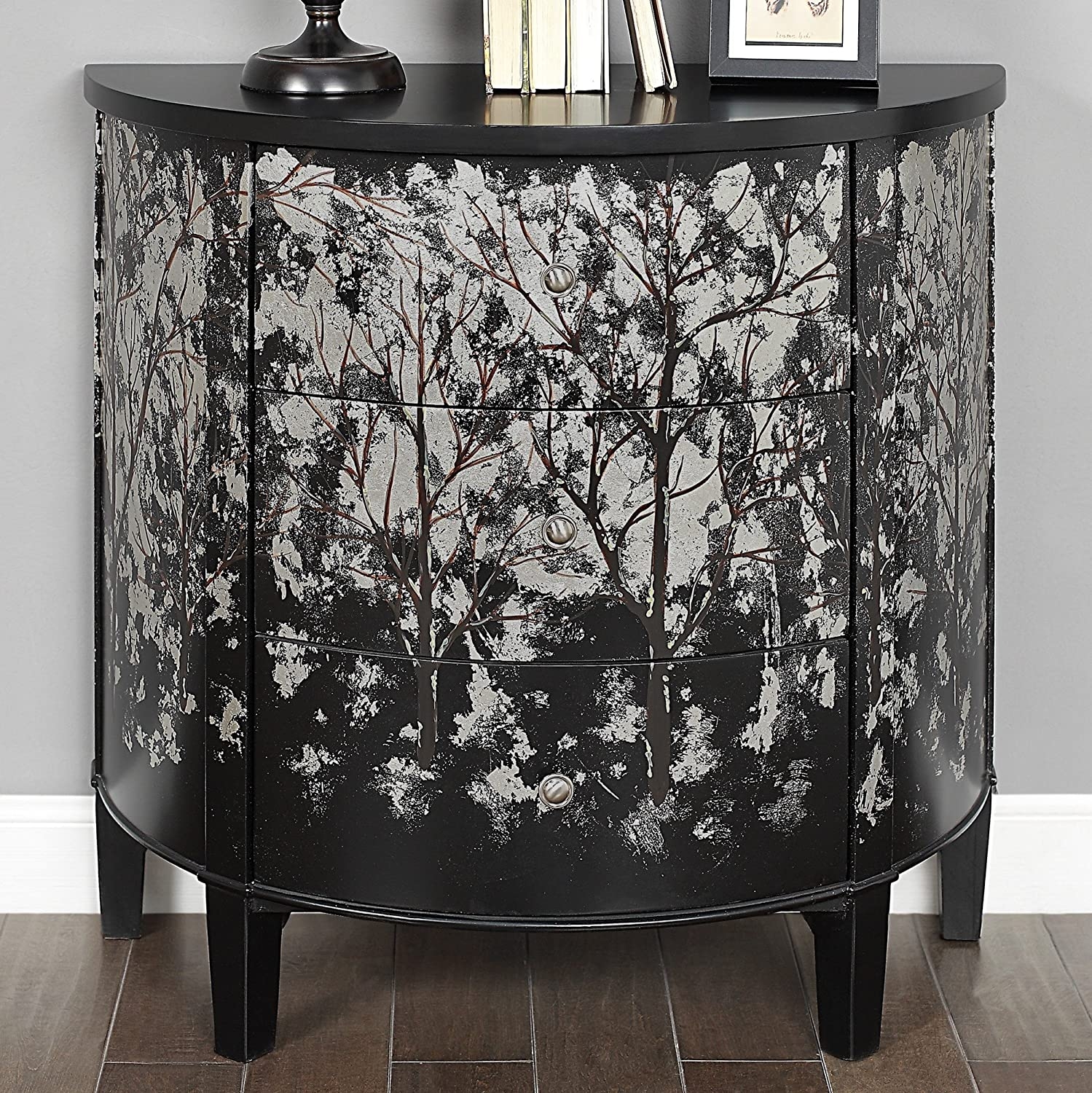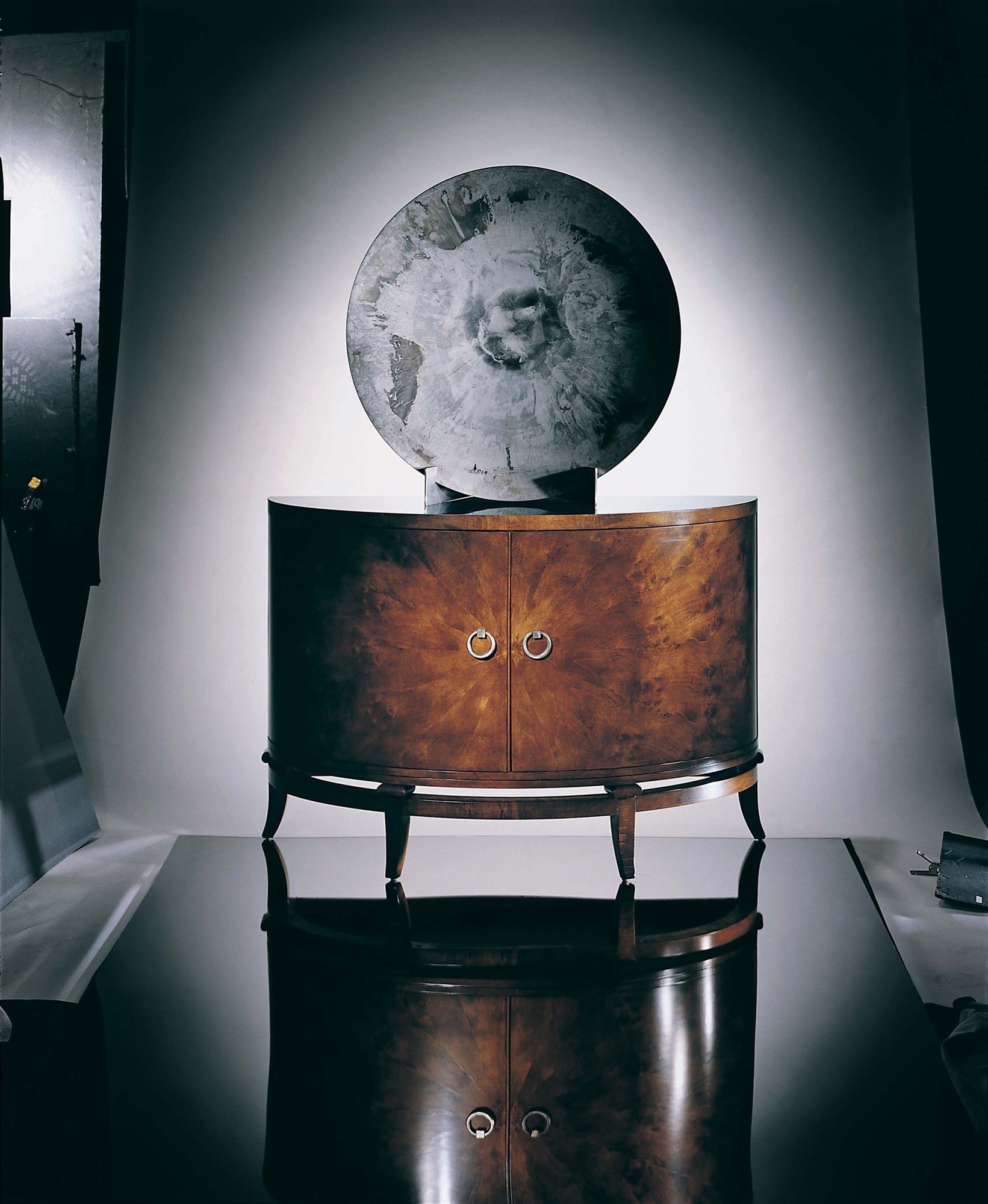 A wonderful console cabinet in the shape of demilune that combines a classy and modern designs. It is made of high quality maple wood in a beautiful, dark color . Behind the doors you will find two fixed shelves.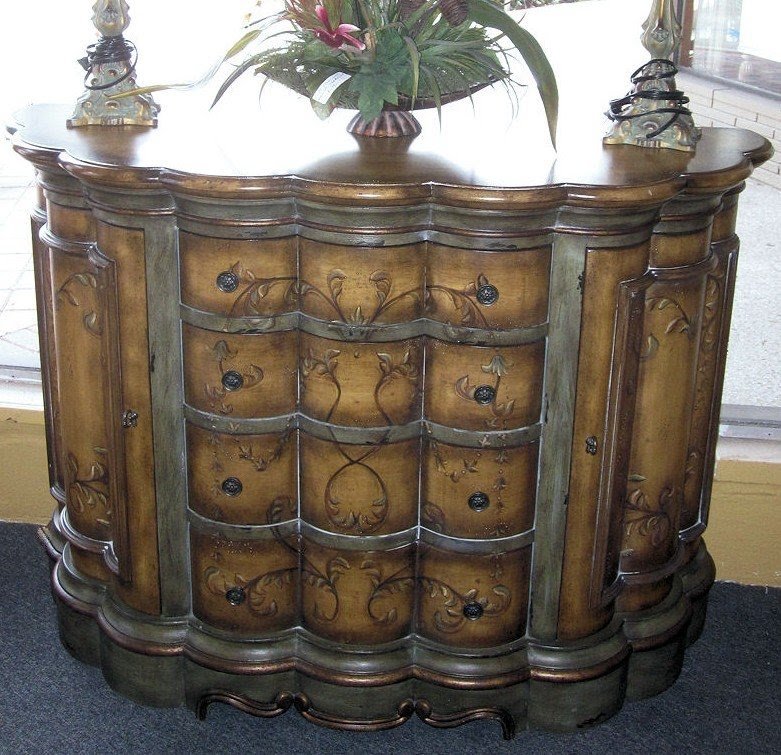 same piece Pulaski Hand Painted Demilune Console / Accent Chest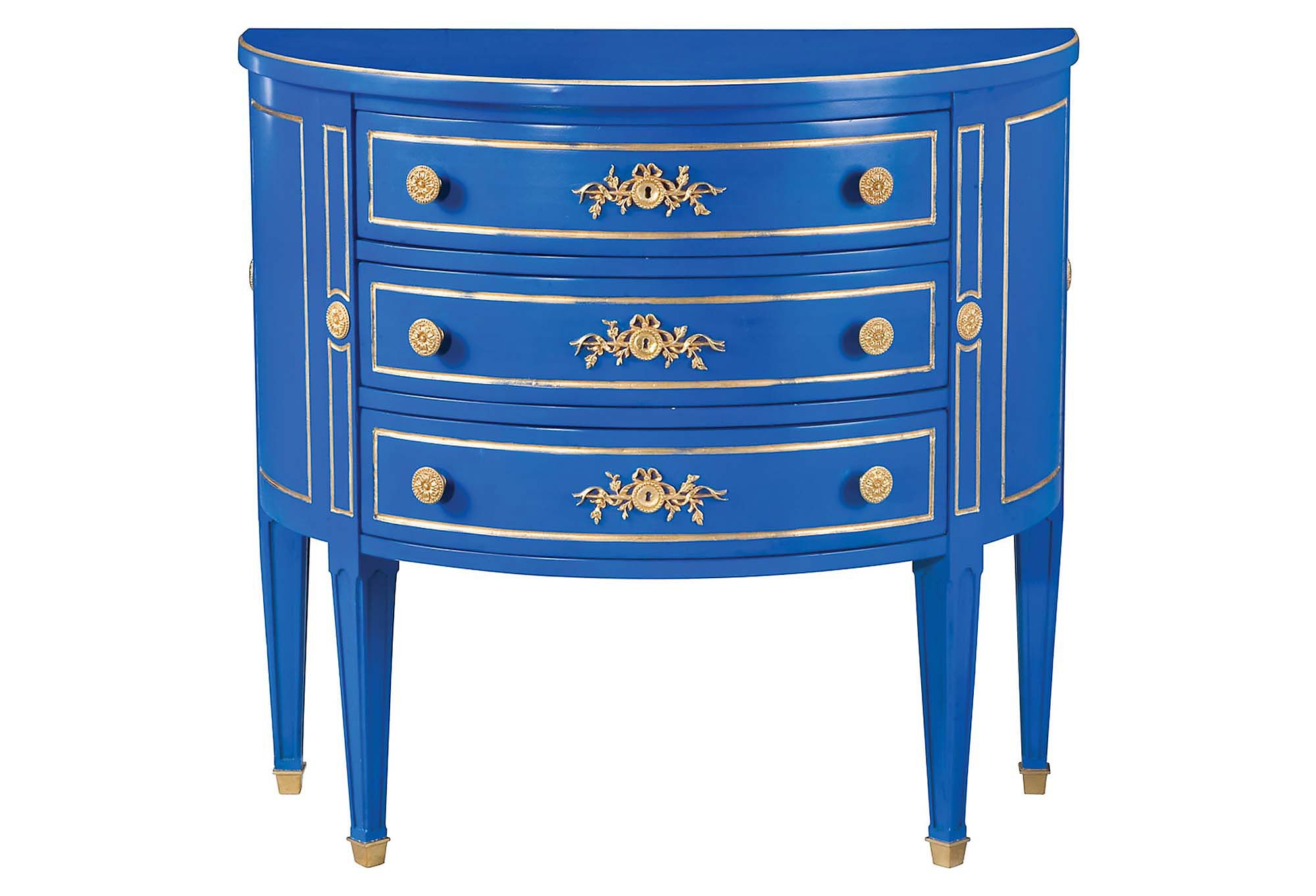 Useful and decorative element of furniture. This chest is made of wood in blue finish with silvered details. Three storage drawers provide practical space for small accessories. This useful chest is an elegant addition to home decor.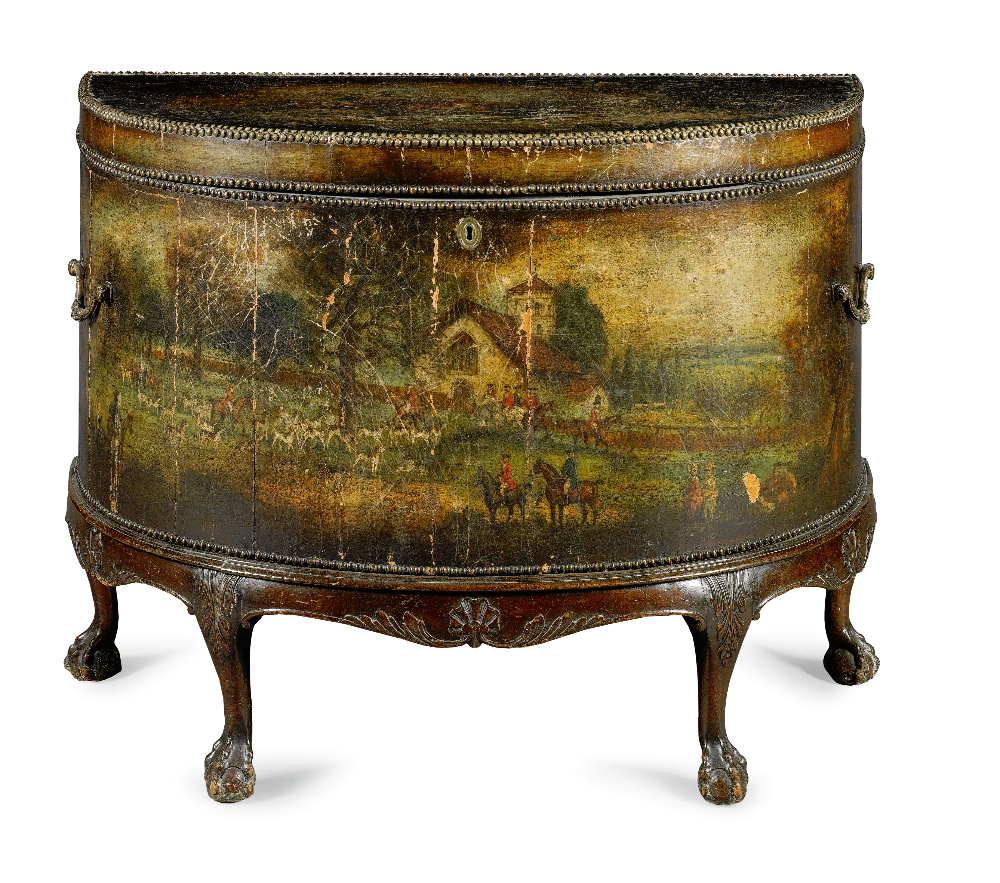 Durable and decorative leather chest with nailheads. This element of design also features a solid mahogany stand with decorative carvings. Most of its surface is painted with fox hunting views. It also includes a key lock.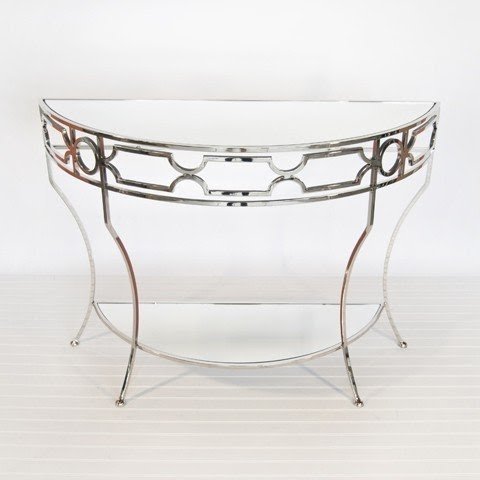 Treillage Nickel Demilune Console w/Mirrorred Shelves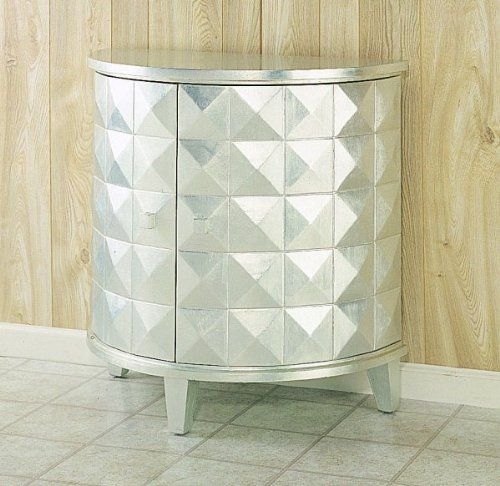 The semicircular chest for disco lover! The door reminds the disco ball- the texture and multielemental construction is similar. This piece of furniture could be a star in the stylization, but please do not mix it with another glittery element.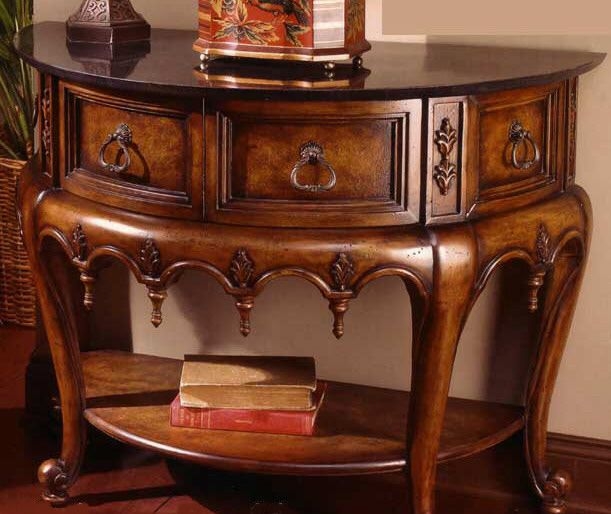 42"W Black Fossil Stone Top Demilune Console Chest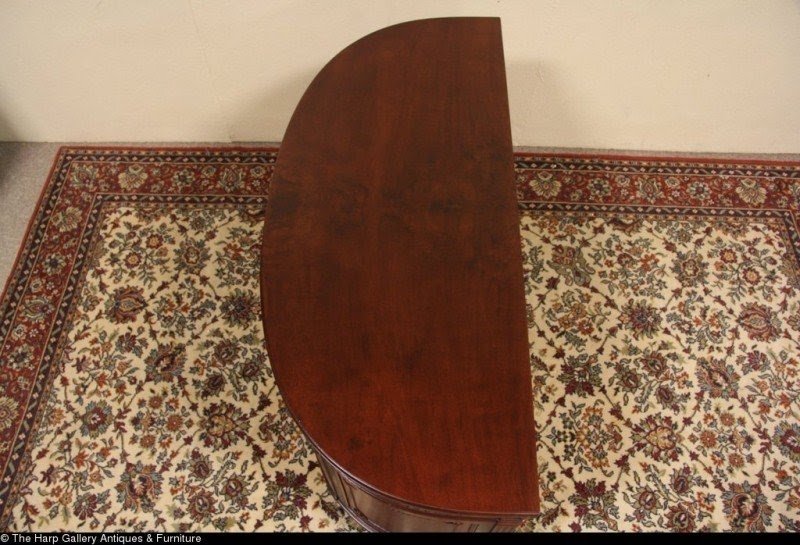 ... 1930's "demilune" or half round console cabinet or chest of drawers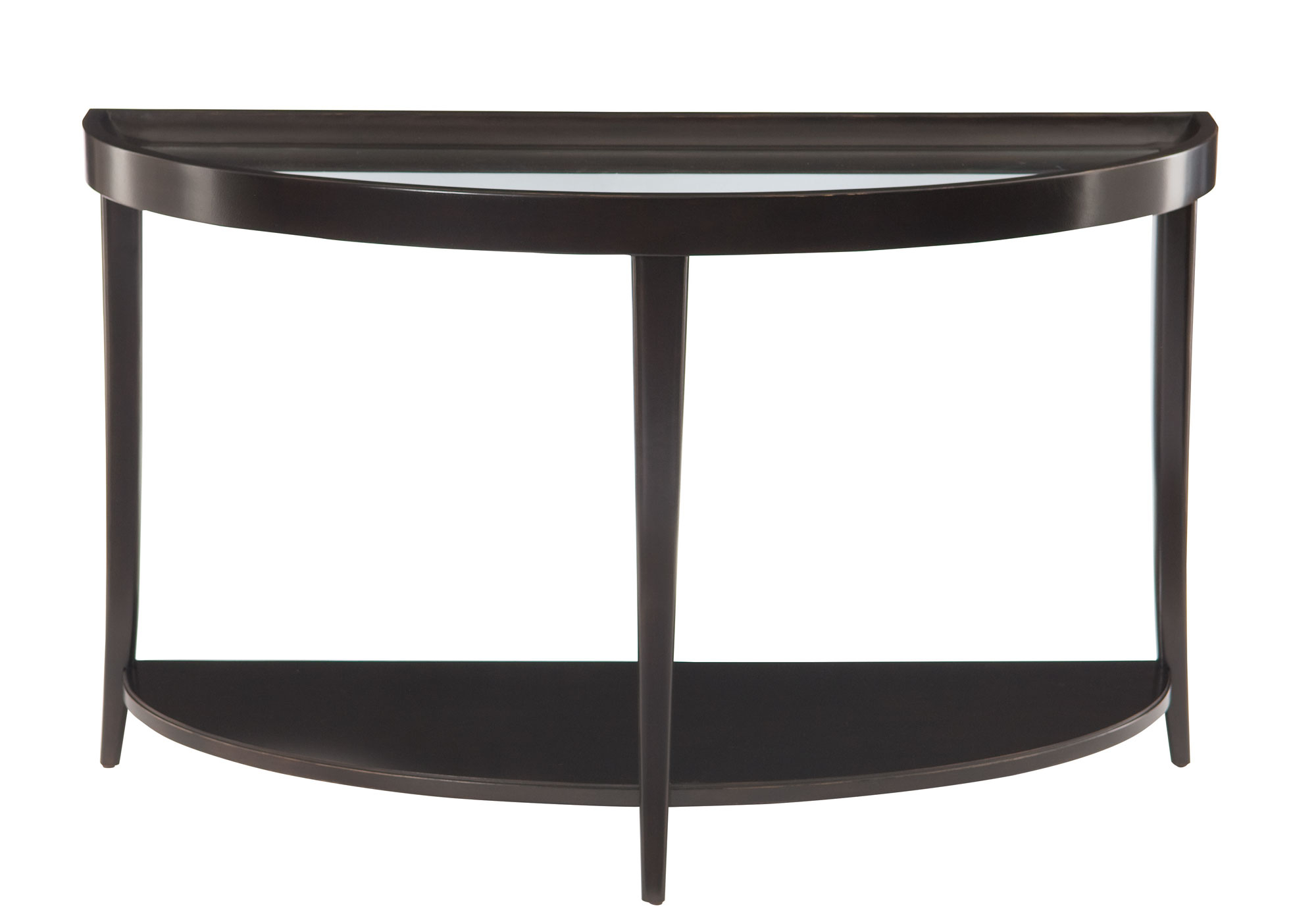 Demilune Console Table | Bernhardt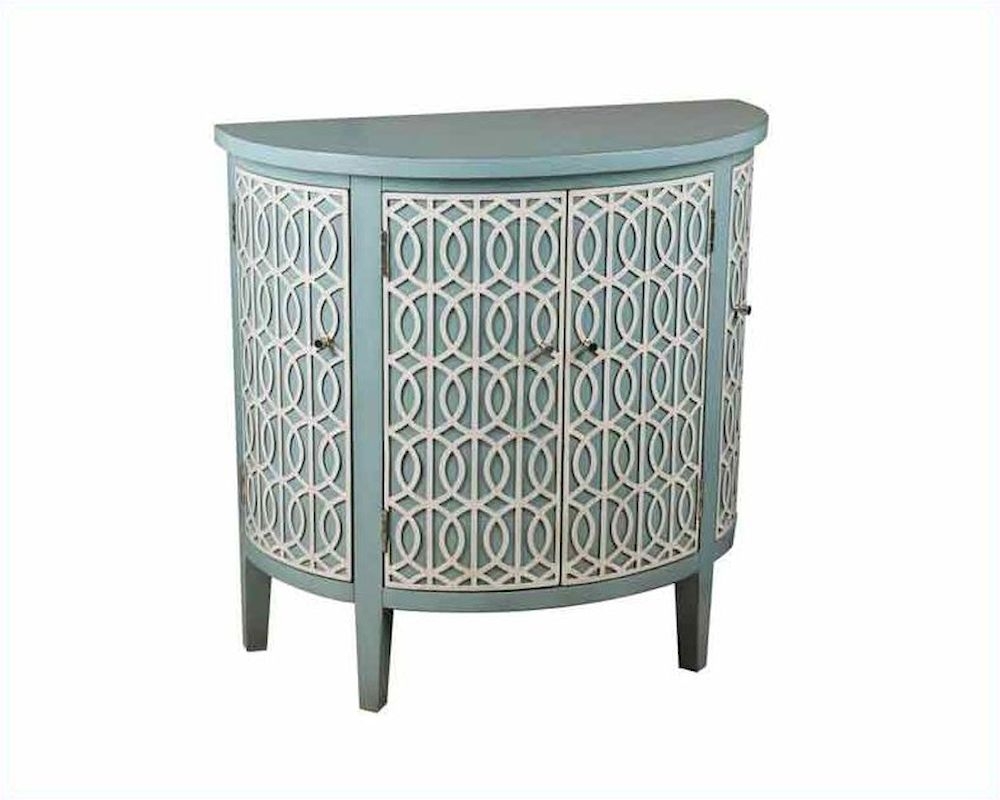 Door Chest (Accents Accents) | Pulaski Furniture | Home Meridian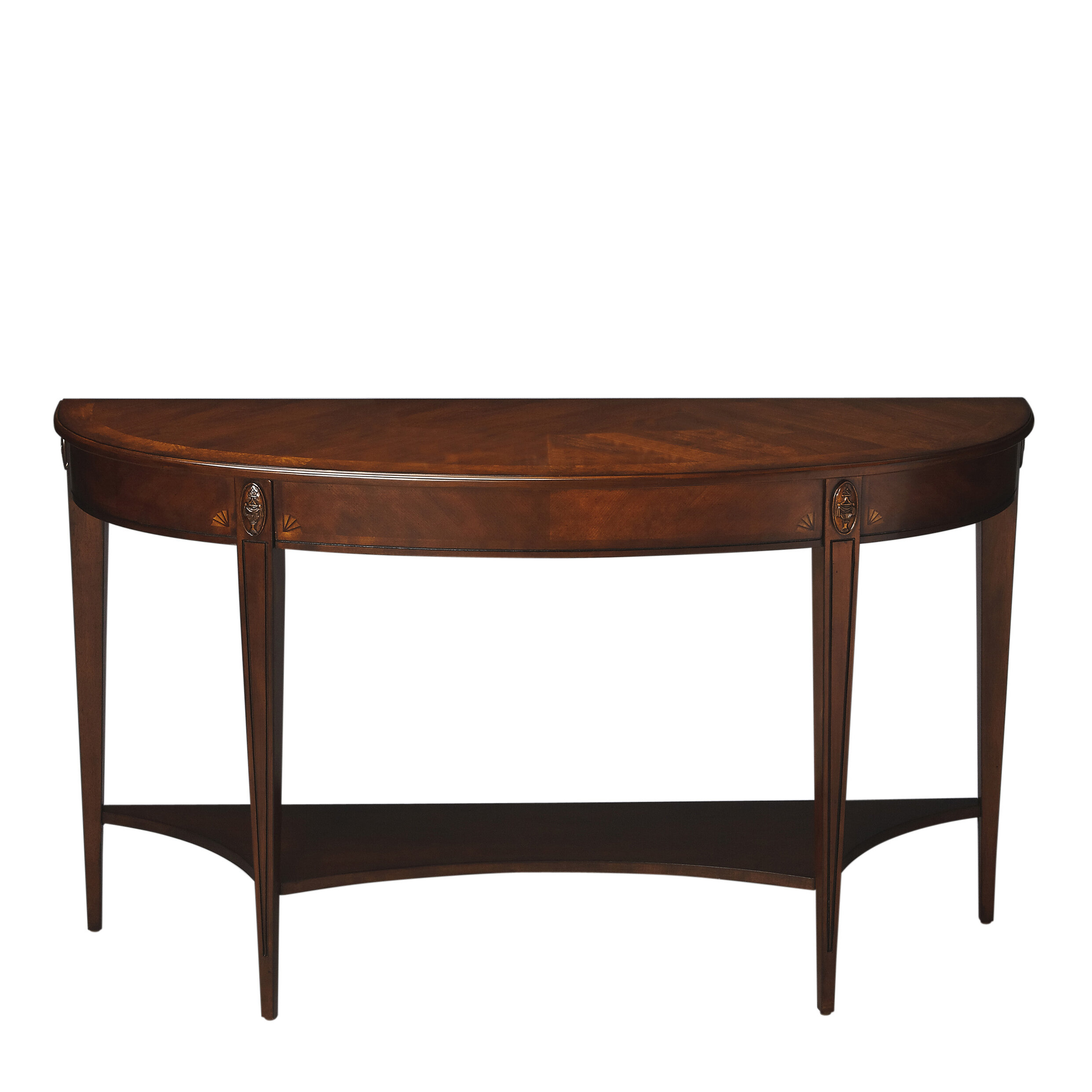 Masterpiece Hand-Rubbed Nutmeg Demilune Console Table |