Are you looking for a daybed with pop-up trundle that's both functional and stylish? If so, you've come to the right place. These multifunctional and space-saving furniture can definitely step up your interior design, especially for those with minimal space.
The right daybed efficiently saves room space, can become an elegant focal point in a room, is easy to use, and offers two comfortable sleeping spaces in one.
Whether you often have guests stay over, host group entertainments from time to time, or have children sleepovers at home, a trundle daybed can serve as a useful piece of furniture. Check out Foter to find a wide selection of daybeds with pop-up trundles you might like. Without further ado, here are striking trundle daybed designs you just can't miss.
Minehead Daybed with Trundle
Sleek, sturdy, and space-efficient are a few words that best describe this trundle daybed. If you're looking for something simple yet classy, this design is a great option. Featuring tube-shaped metal frames coated in elegant colors, this daybed with trundle suits most decor themes and** doubles up as a sofa** during the day. It adds a casual flair to the room when paired with bold throw pillows, making it a welcoming centerpiece for you and your guests to lounge and sleep on.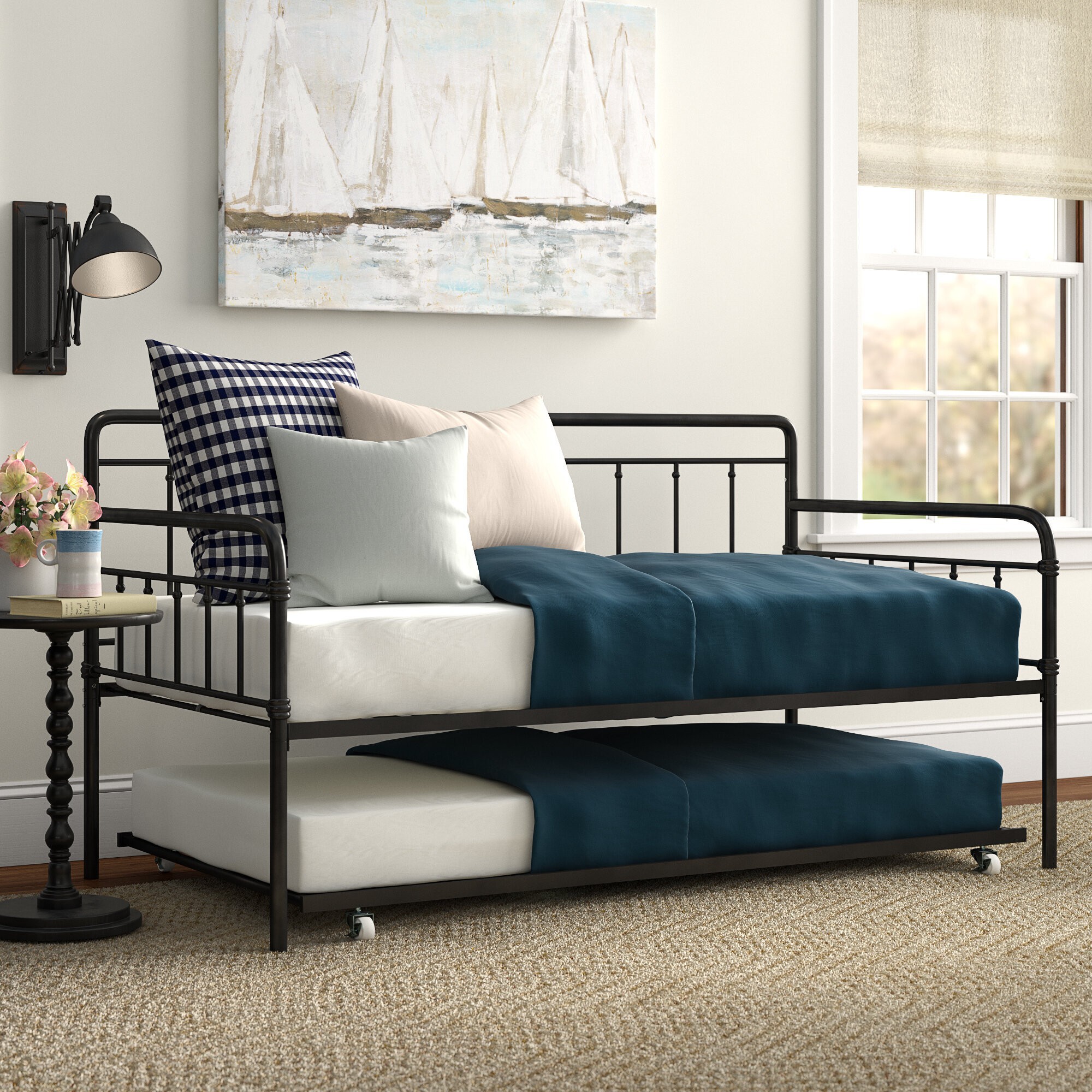 Scribner Button Tufted Full Daybed with Trundle
This full-size trundle daybed offers ample room for sleepovers while making an eye-catching statement in your living room. It's as comfortable as it's attractive, featuring a soft linen upholstery with swooping arms just like a sofa. It can serve as a reading nook, guest bed, and spacious seating space to relax on. Besides, this trundle daybed is constructed from quality wood, ensuring it'll keep your interior sophisticated for years to come.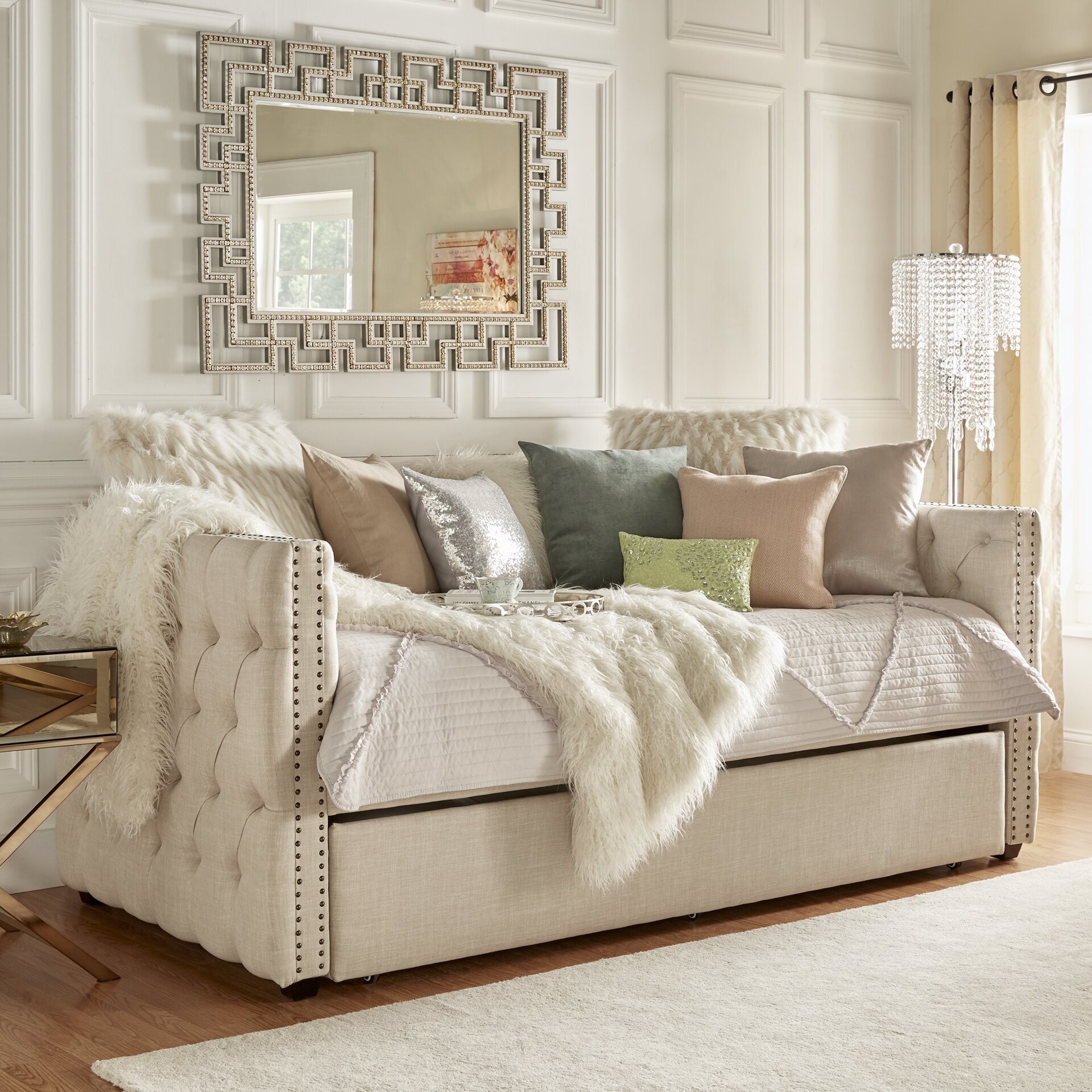 Smotherman Twin Daybed with Trundle
Traditional with a versatile neutral finish, this daybed with trundle is a practical option for your children's bedroom. Its simple yet good-looking design can easily blend with your children's room decor as they grow up. Plus, they'll also have storage drawers to store various items such as their crafts. This trundle daybed combines function, style, and convenience all in one.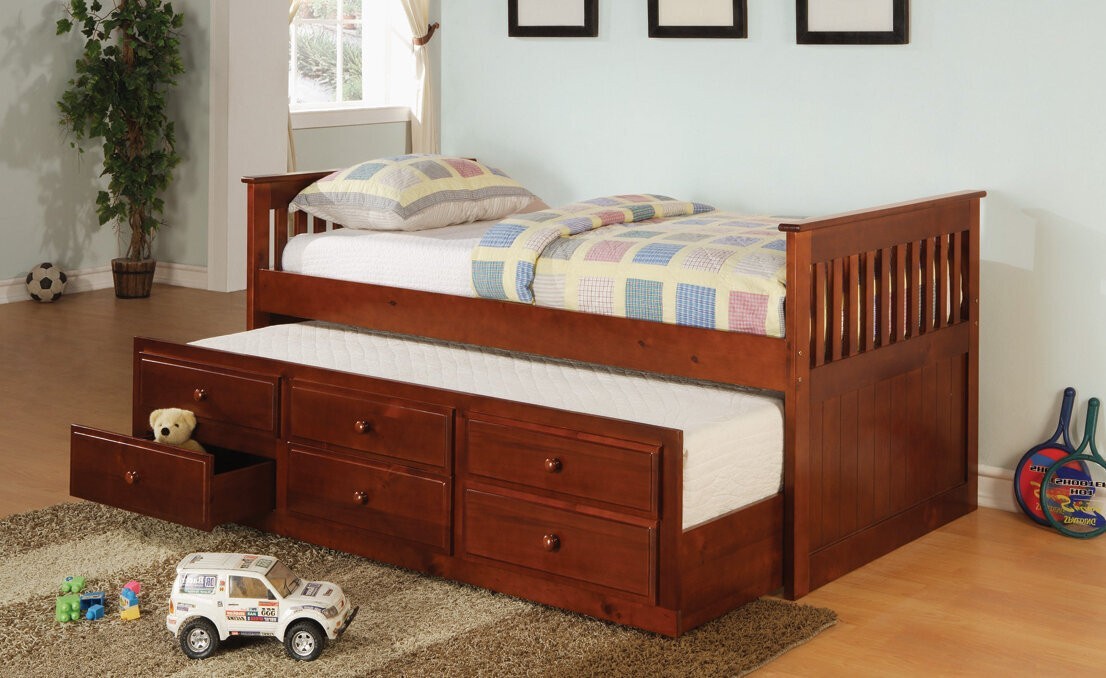 Seddon Twin Daybed with Trundle
If you're looking for a unique addition to your guest room, living room, or office, this daybed is a perfect choice. Its fabric is super plush and it comes in attractive colors that complement various home styles. This trundle daybed will enhance your interior decor while keeping your guests well rested at night.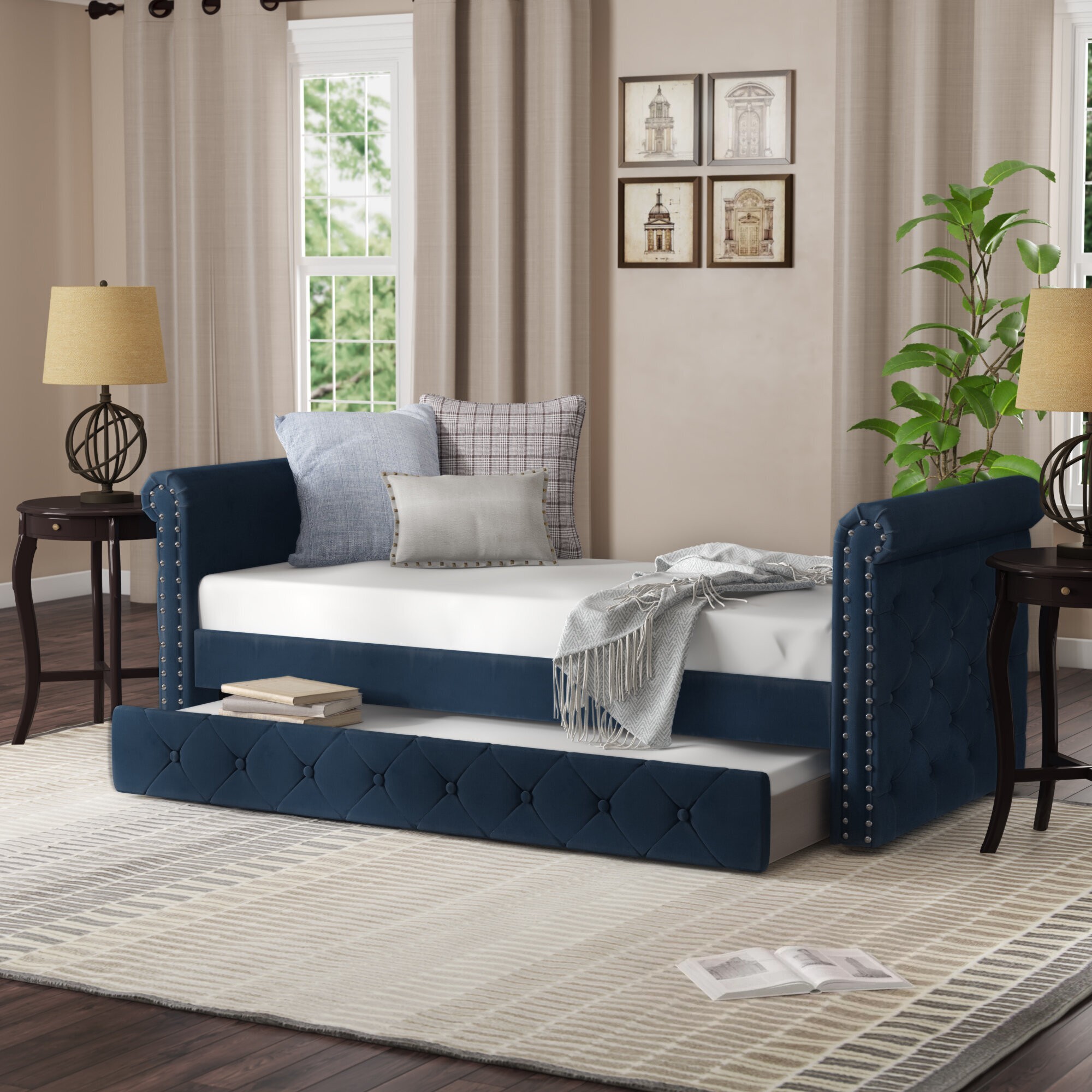 Westhought Twin Daybed with Trundle
If you thought that trundle daybeds only have a two-in-one design, this model will prove you wrong. This trundle daybed in particular serves as a sofa, a sleeping spot for guests, and a side table. In addition to its practicality, it comes with a classy traditional design constructed from solid wood, meaning it'll remain sturdy for a long time.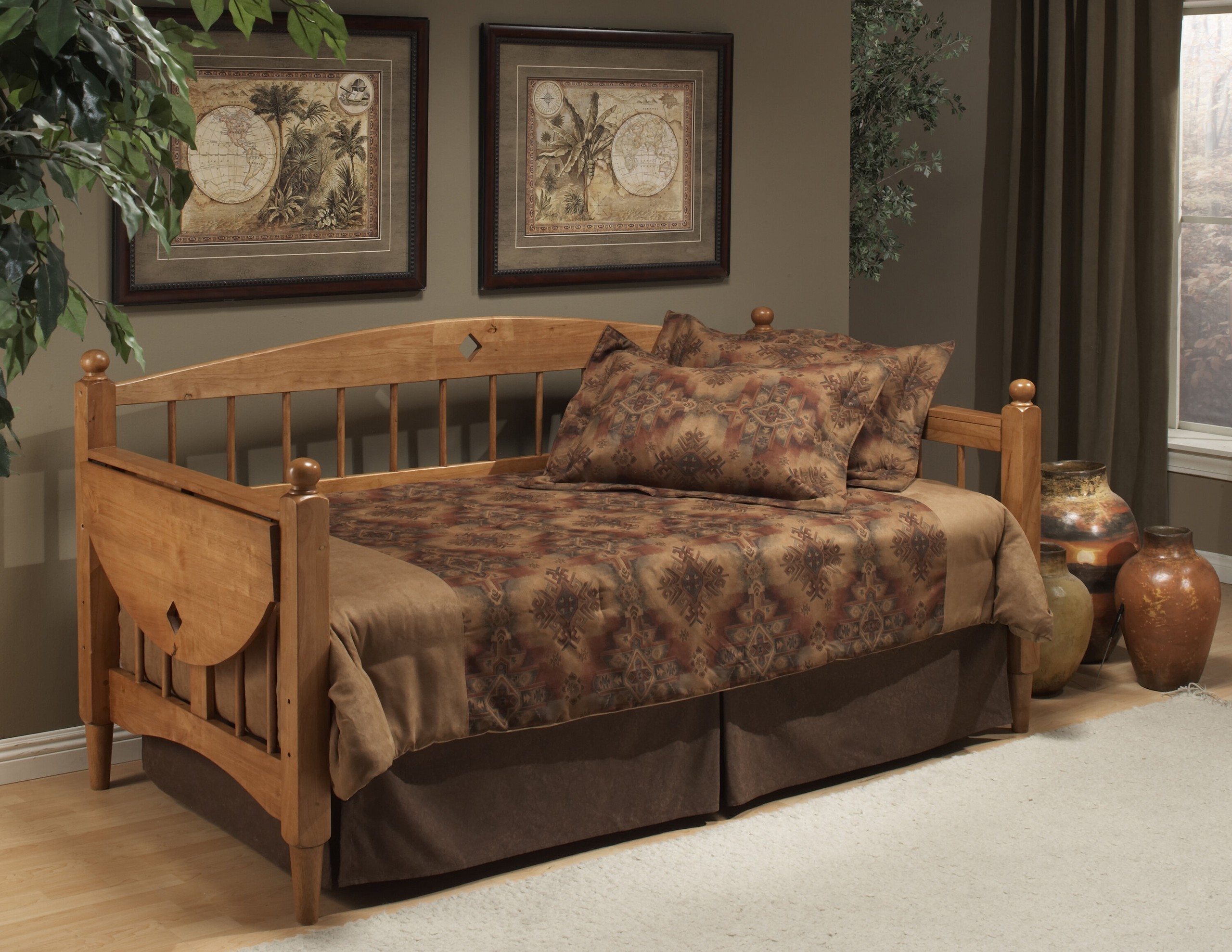 Bushwick Twin Daybed with Trundle
Featuring a modern design with round finials on its metal frame, this twin trundle daybed is the perfect addition if you want to elegantly enhance your existing decor. Besides being aesthetically pleasing, this trundle daybed features caster wheels with a locking mechanism to easily pull out the trundle and keep it stable when in use.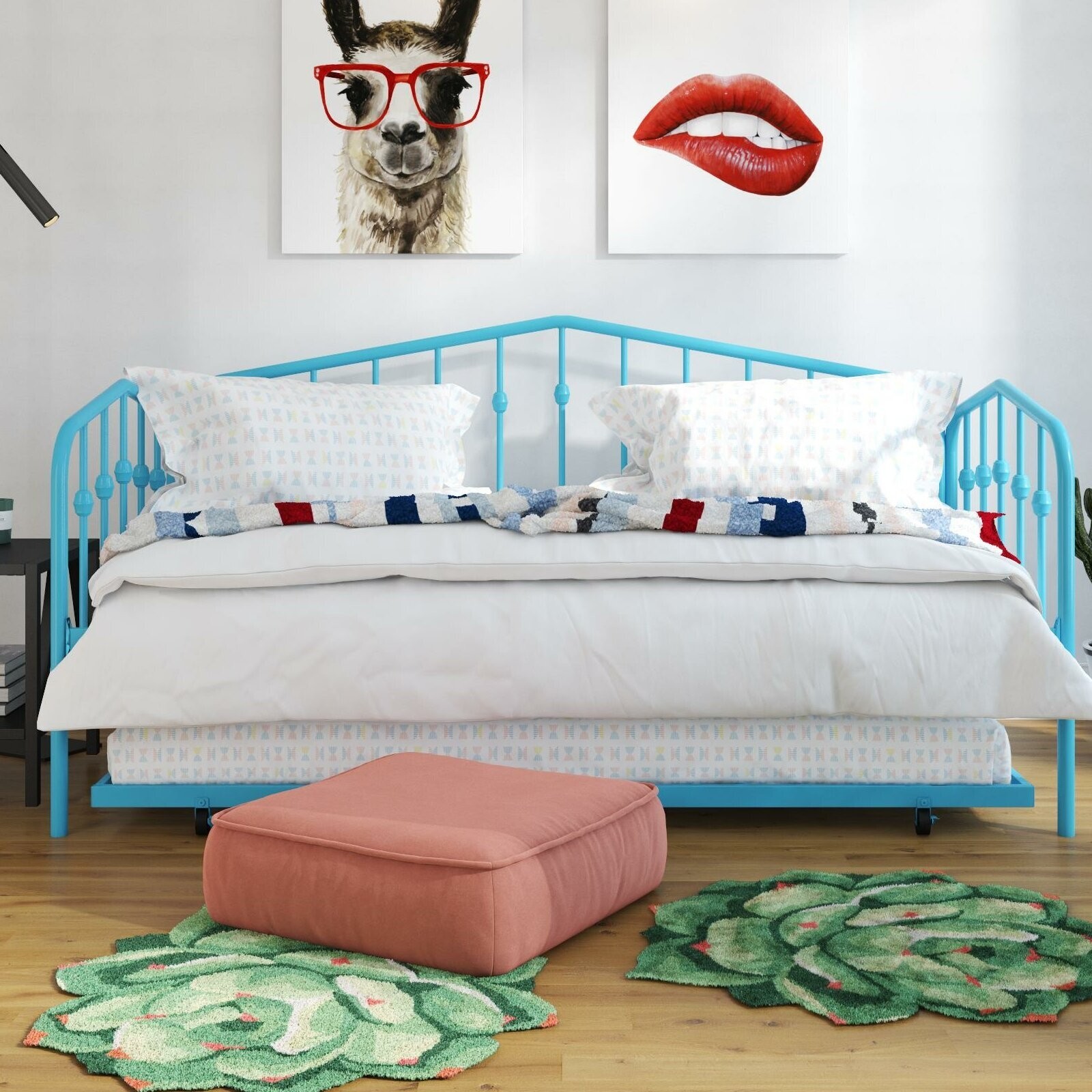 ZanowitZ Daybed
If space isn't an issue for you, this full-size daybed with a twin size trundle could be your new favorite furniture. This trundle daybed is perfect for large families, sleepovers, and spacious interiors. It comes in neutral hues that add a mature tone to the interior while easily blending with its surroundings and includes a polyester blend upholstery for a cozy look.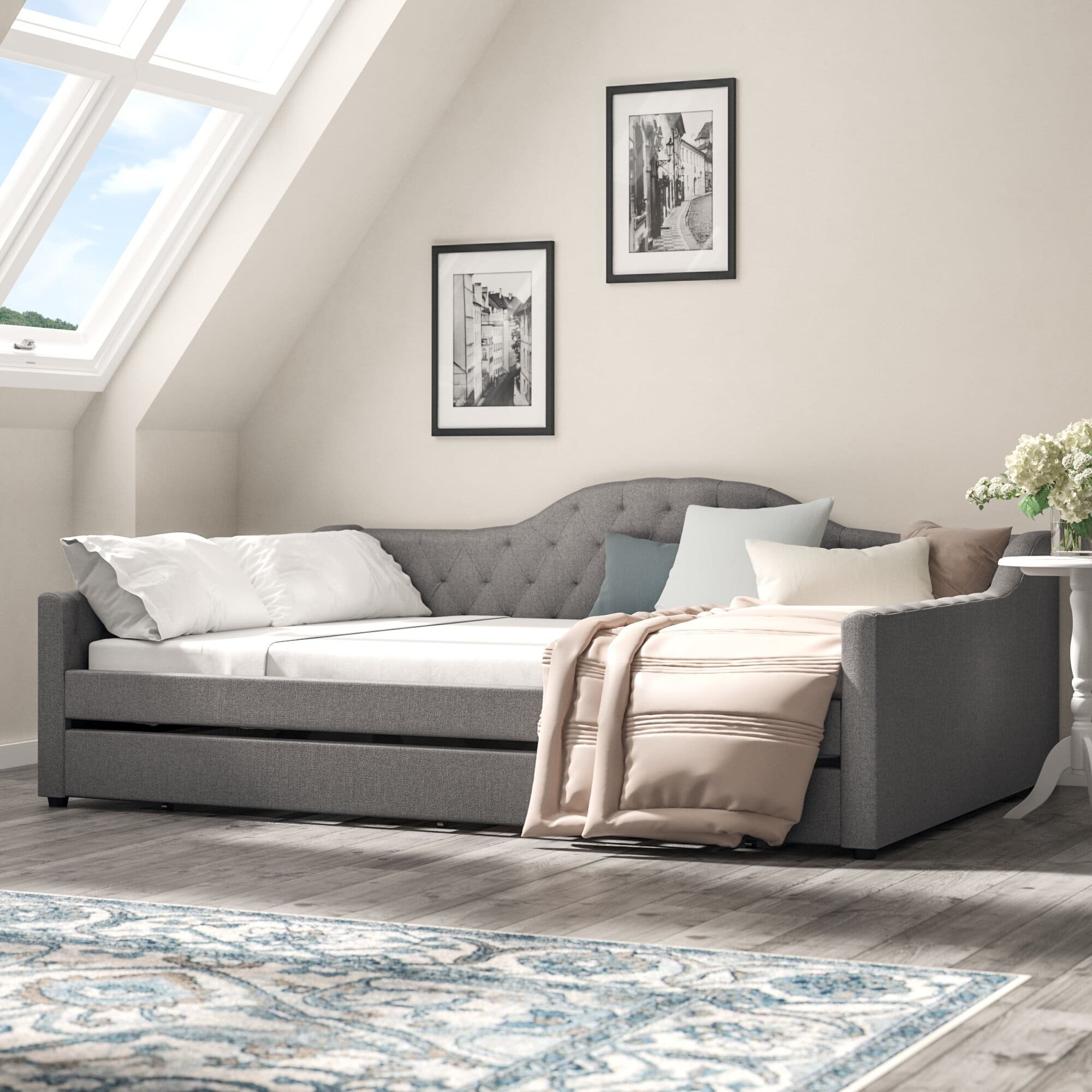 Meaghan Twin Daybed with Trundle
This daybed and trundle combo is the perfect fit for any room in need of a gorgeous and functional piece of furniture. Made of sturdy wood with a versatile white coating and a woven cane on the sides, this twin daybed with trundle adds a unique tropical flair to the room. The daybed can hold up to 400 lbs while the trundle's weight capacity is 250 lbs, making it a useful sleeping option for your guests.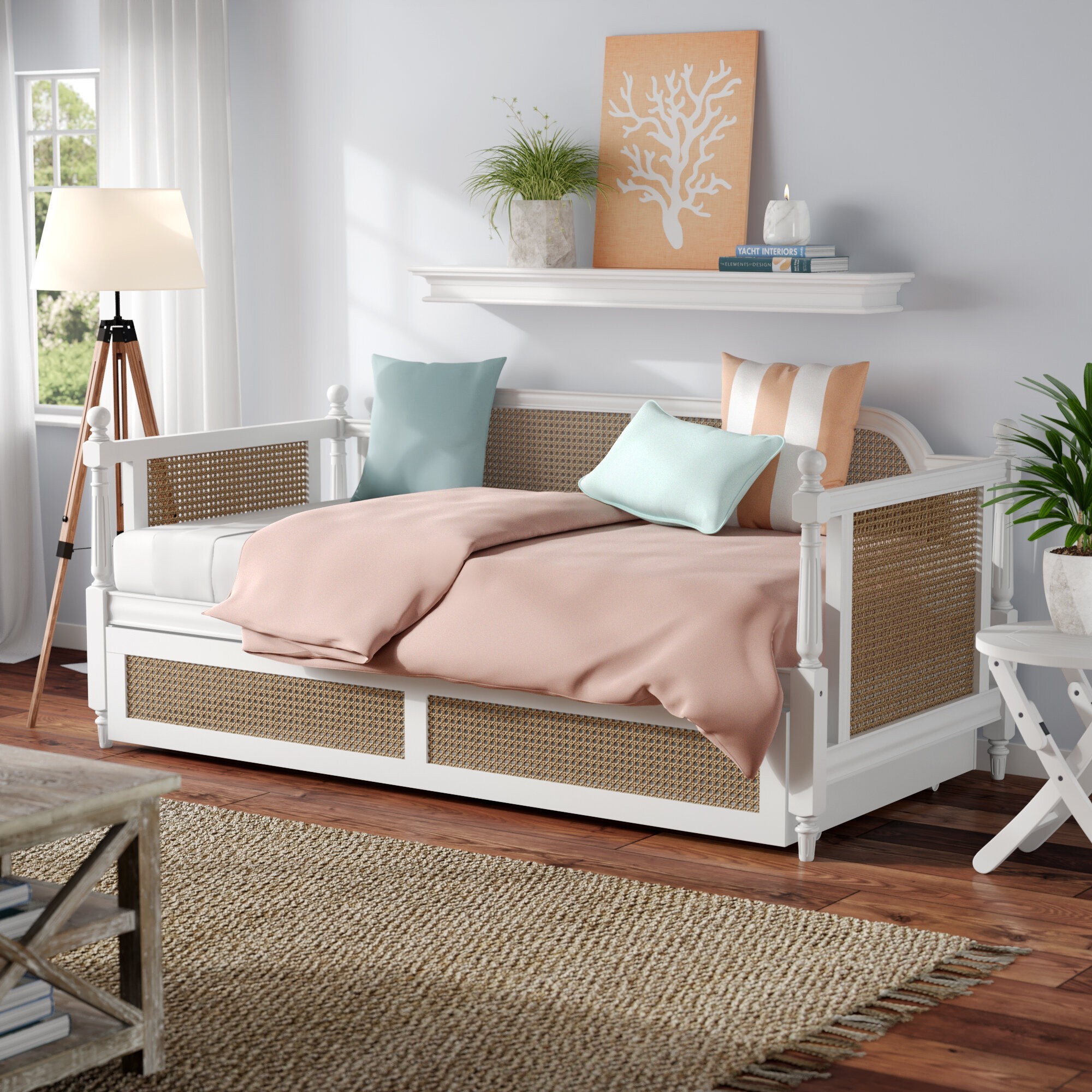 Singita Twin Solid Wood Daybed with Trundle
Simple yet charming, this daybed with trundle combines modern and traditional features that effortlessly blend with other colors and decors present in the room. Its design incorporates a sturdy solid wood body that remains stable when slept on and slatted panels that add a traditional touch to the setting. This trundle daybed is an effective solution if you want a sofa, an additional sleeping option for your guests, and a storage compartment all in one piece.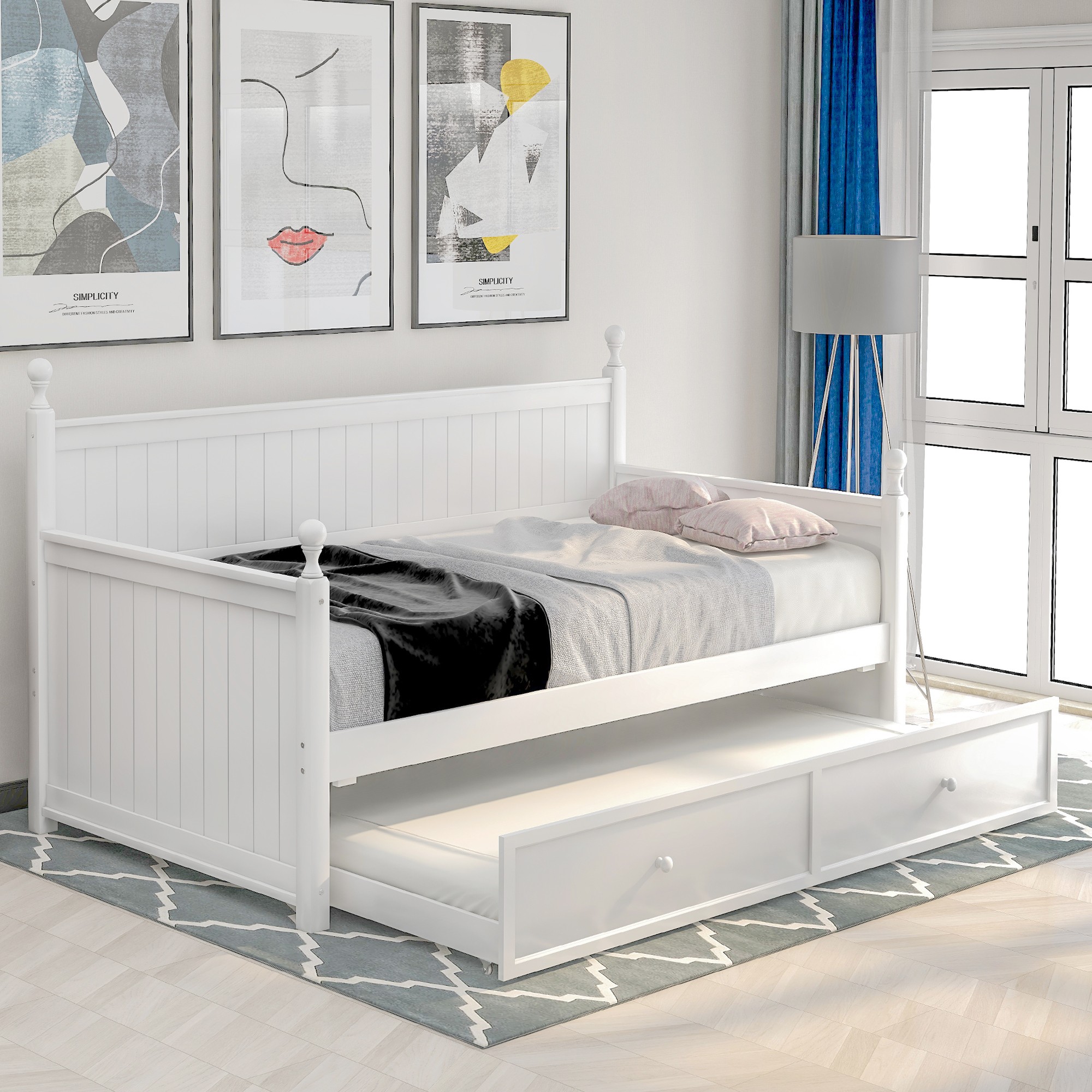 Bartles Metal Daybed with Trundle
This trundle daybed is a gorgeous addition to modern and transitional spaces. Its design features a smooth black frame with spaced striped panels that can serve as a unique backdrop for colorful throw pillows. On top of that, the trundle bed can easily slide in and out to facilitate the creation of the additional bed.