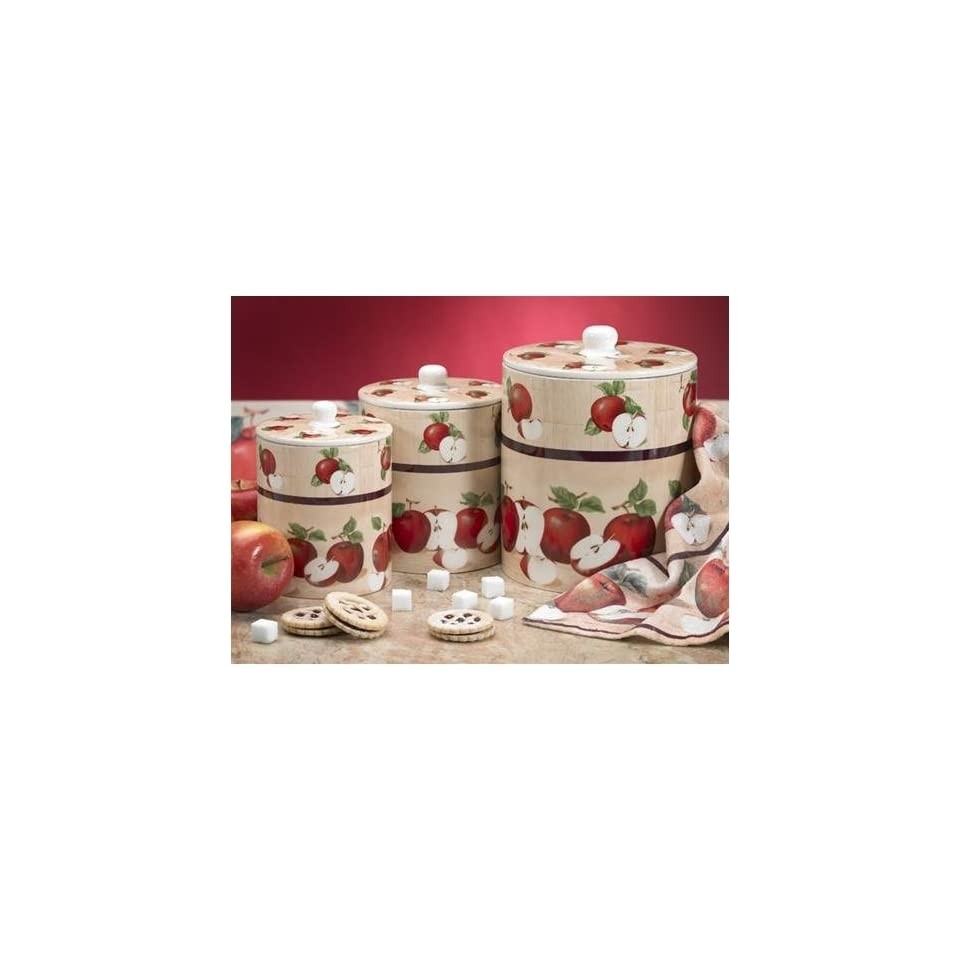 A snazzy set of three kitchen canisters that can be a proud decoration for your dining room, as well. All have drum lids with white handles and are beautifully embellished with delicious apple pattern.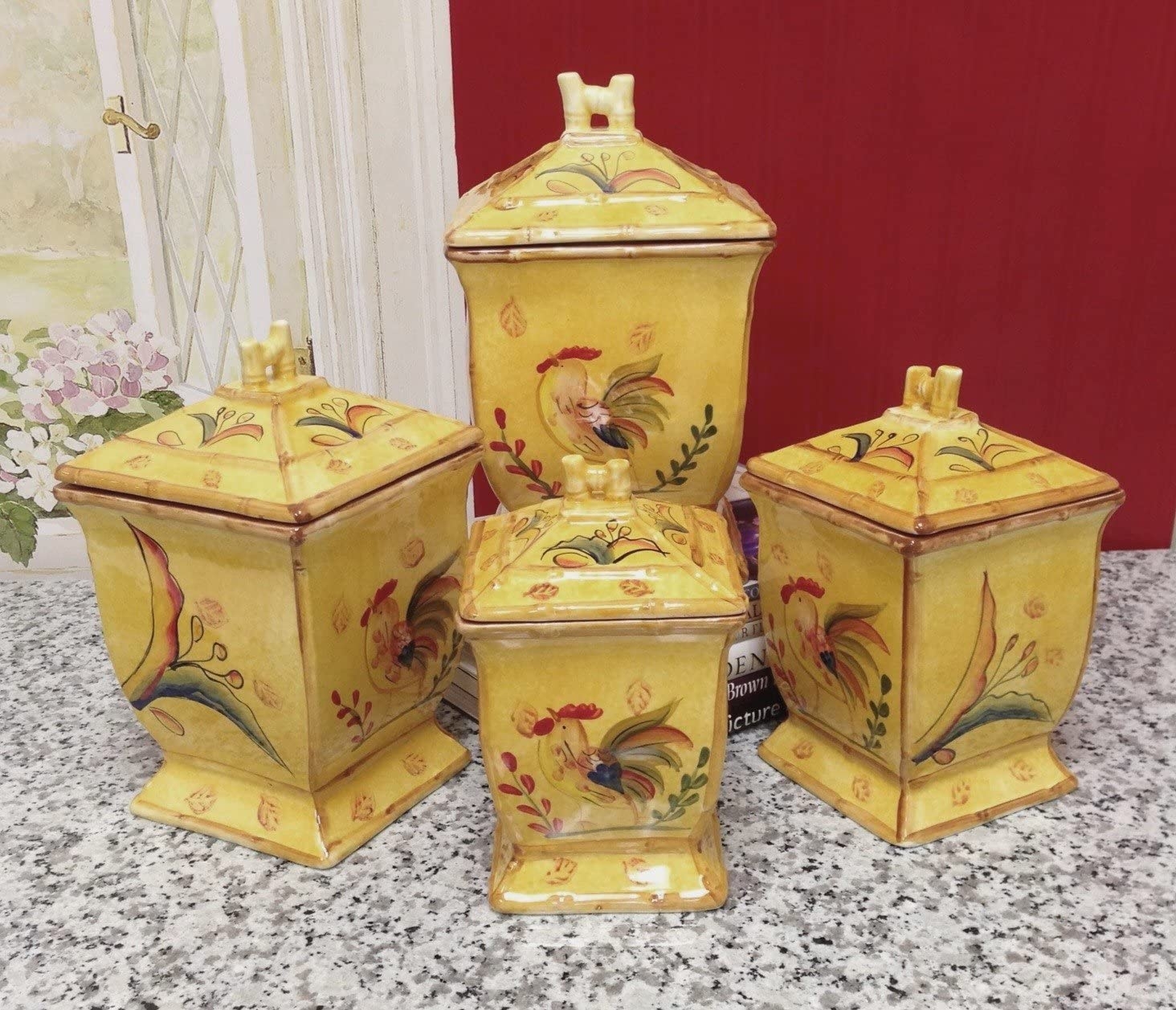 Large yellow canisters set: four pieces overall, each canister with lid, a large knob on top of each lid :). Nice French country design, flowers and roosters - kinda folklore vibe. Pretty, and the lids have gaskets - perfect!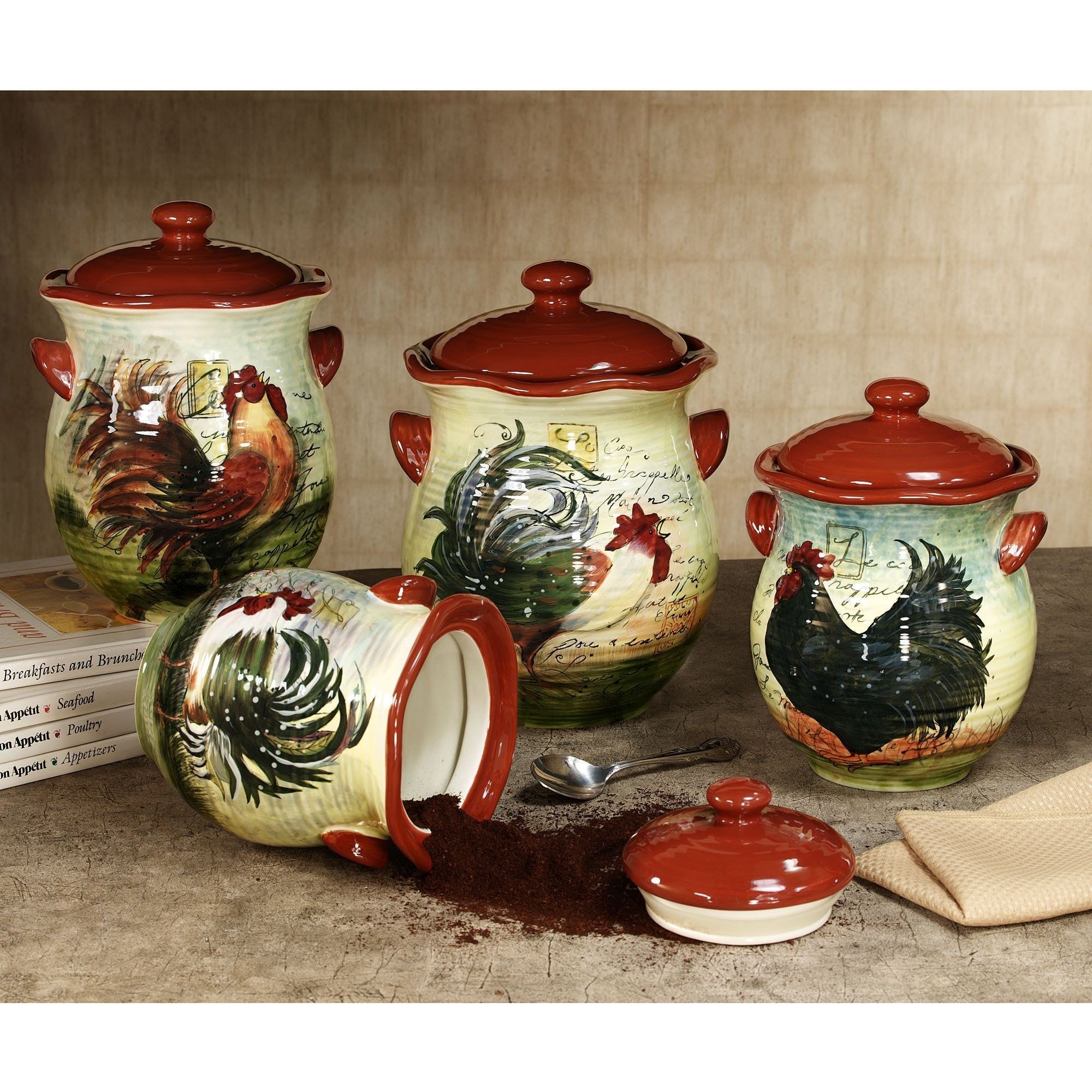 Being a lovely addition to one's kitchen or dining space, this set of rooster canisters embodies well the shabby chic or cottage spirit. Handpainted, it enchants with its detailed crafting.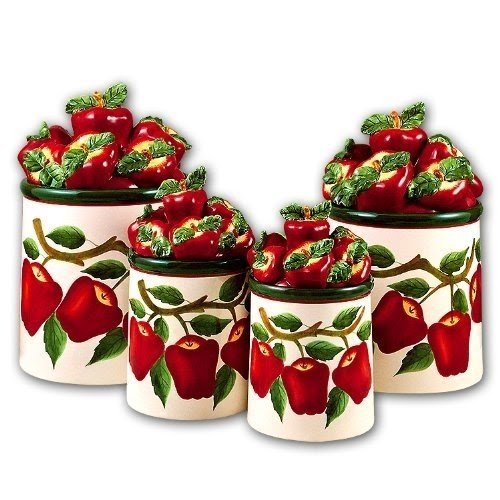 Set of 4 kitchen canisters in various sizes. It is made of high quality ceramics and finished with apple theme. Suitable for food storage. Handy gadget in any kitchen.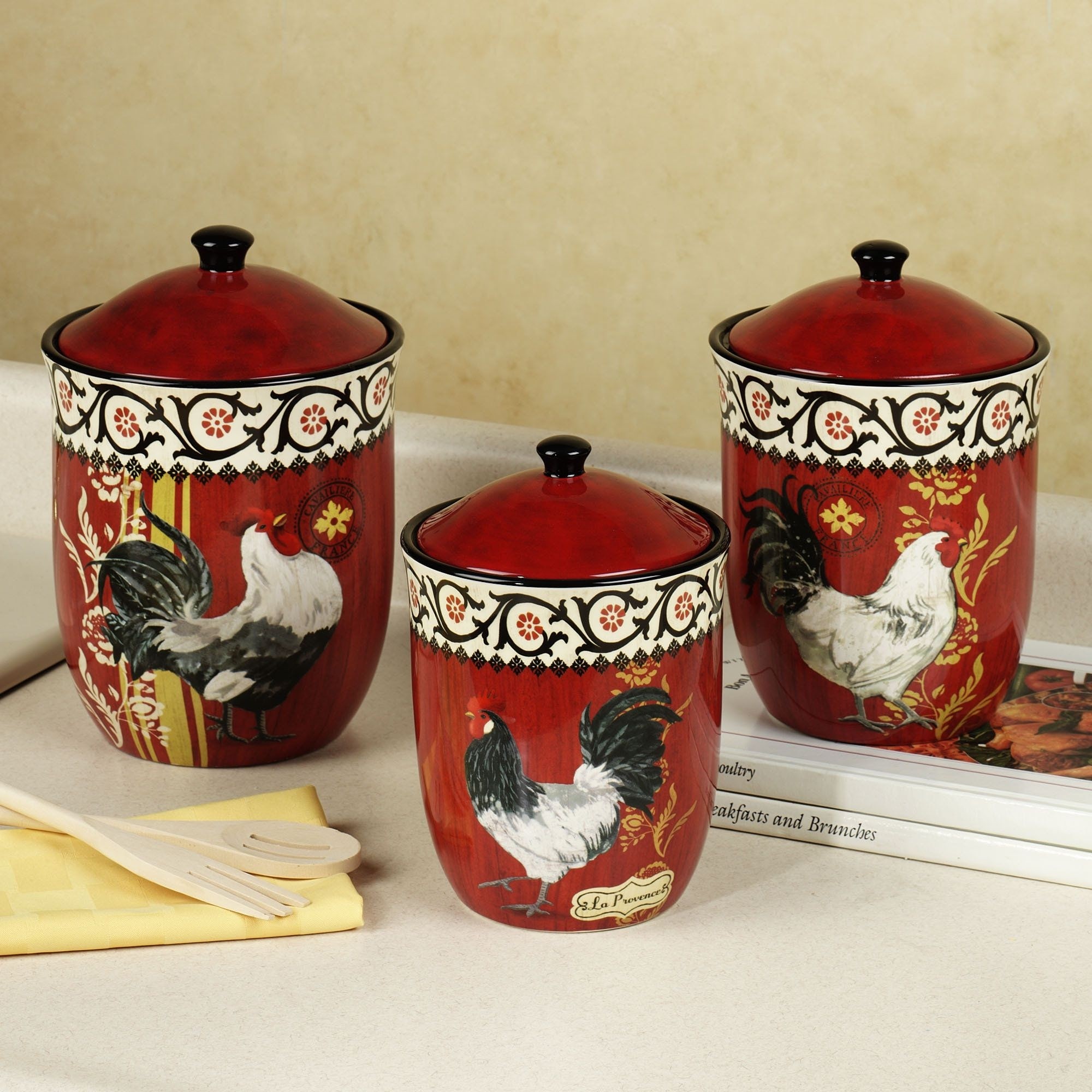 Adding warmth and cosiness characteristic for the country set, this lovely handpainted set of canisters will accent any kitchen or dining room. Finished in deep red, with beautifully depicted roosters.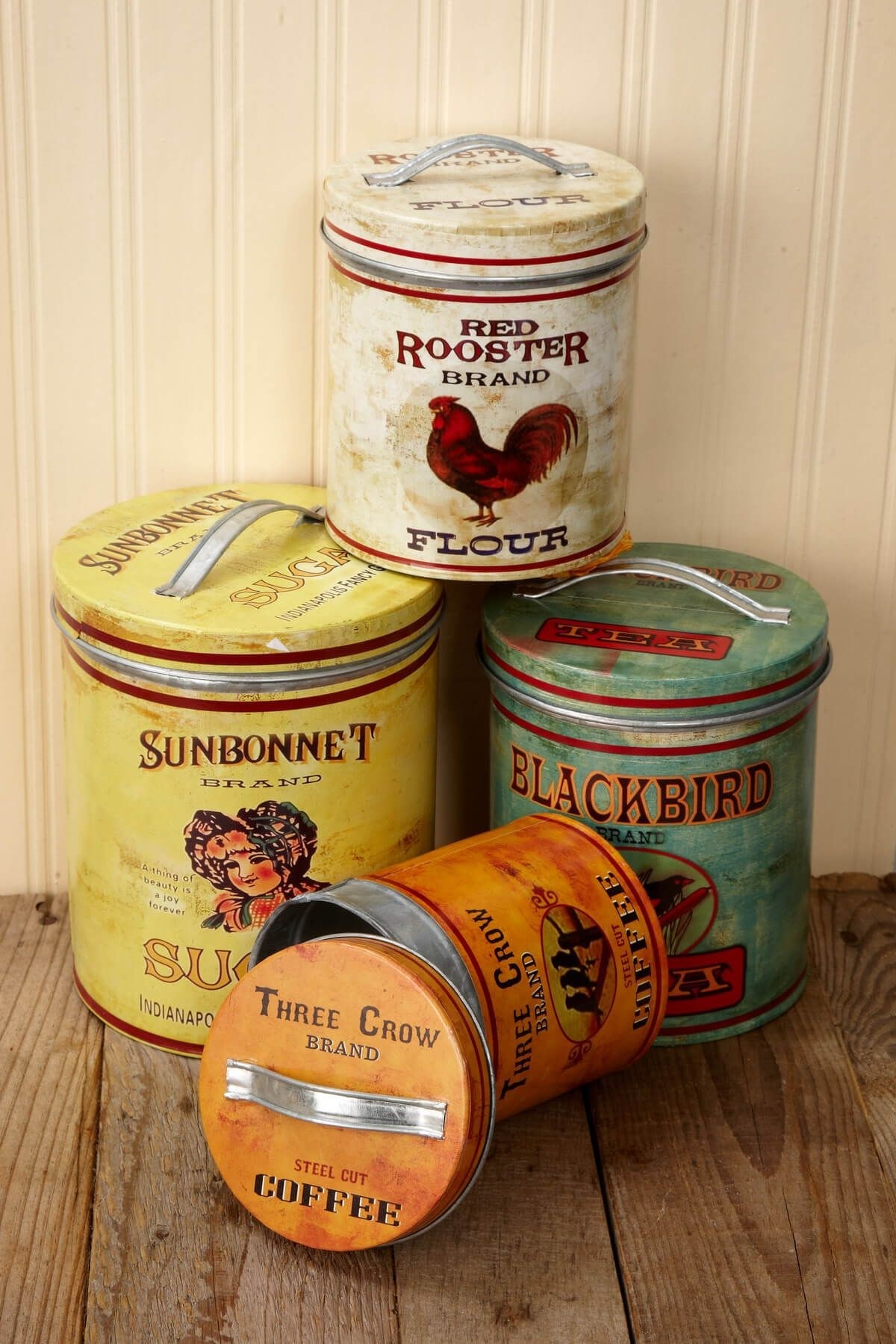 Countryside-inspired canister set that will help you organize stuff in your kitchen. The canisters come in several bold colors and you're also free to choose different sizes based on your needs. They are also pre-labeled to save you a lot of time.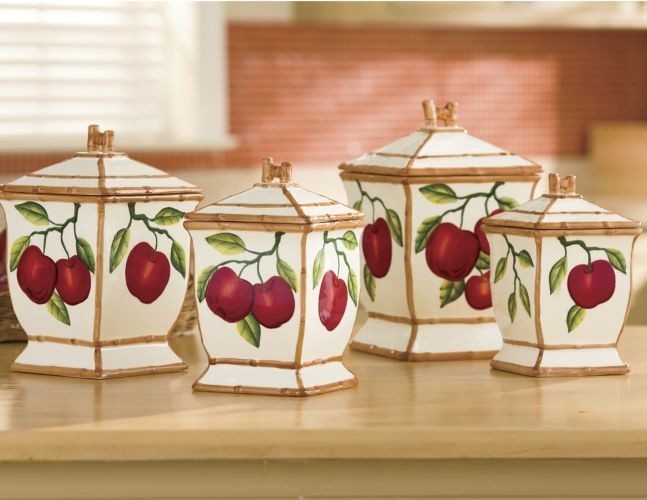 Tuscany Red Apple with Bamboo Trim Hand Painted, Canister Set of 4, 84301 by ACK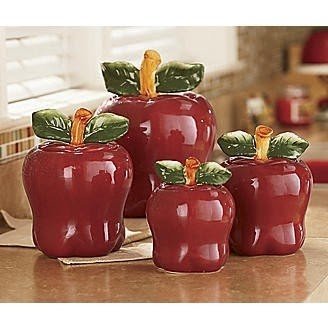 If you like gorgeous kitchen decorations, then, you will love this one! Designed in country style, those different size, red apple-like canisters are beautifully glazed and can be used, for example, as tasteful cookie jars.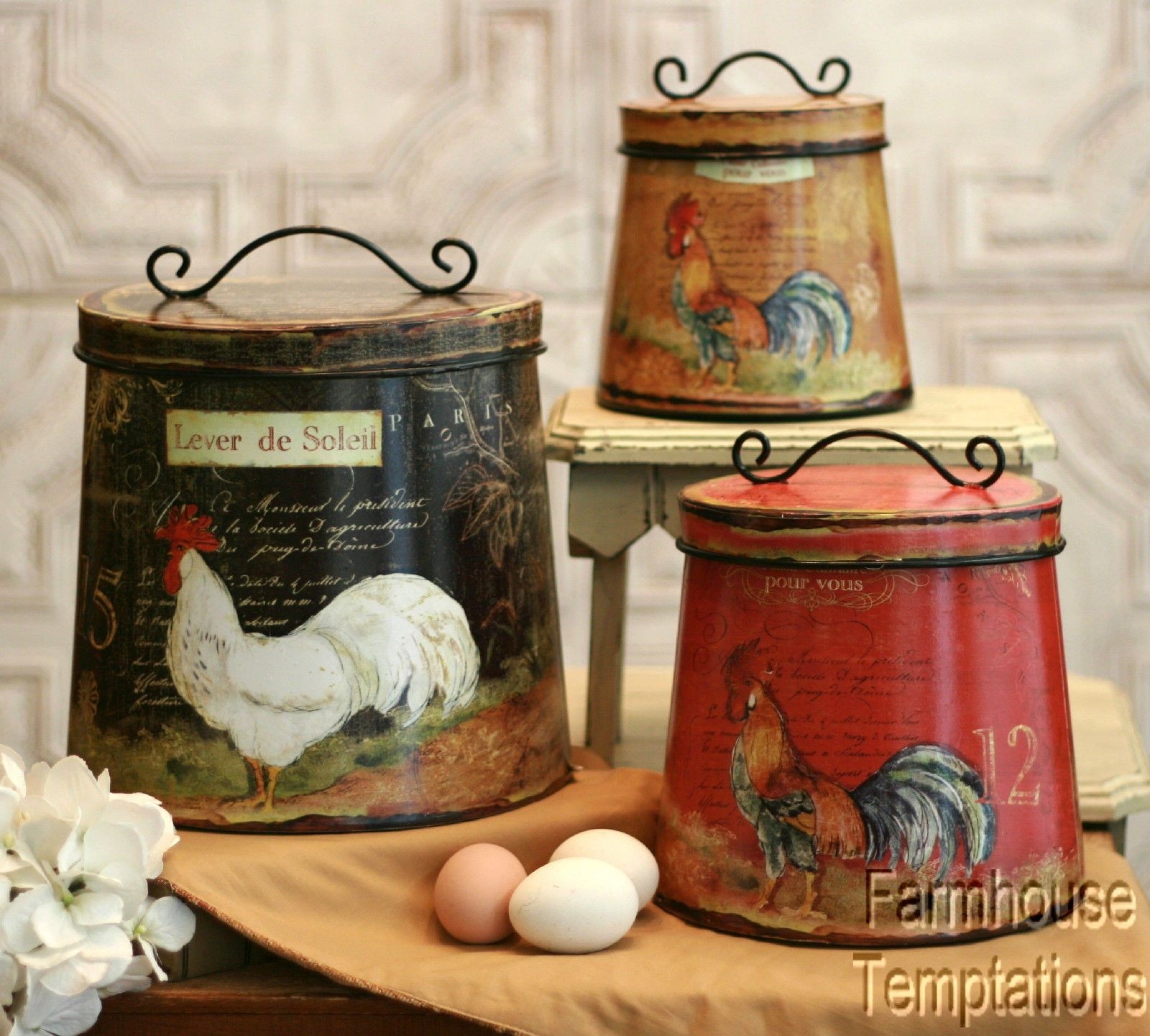 ... CANISTER SET Shabby FRENCH COUNTRY Chic TIN Tuscan KITCHEN Decor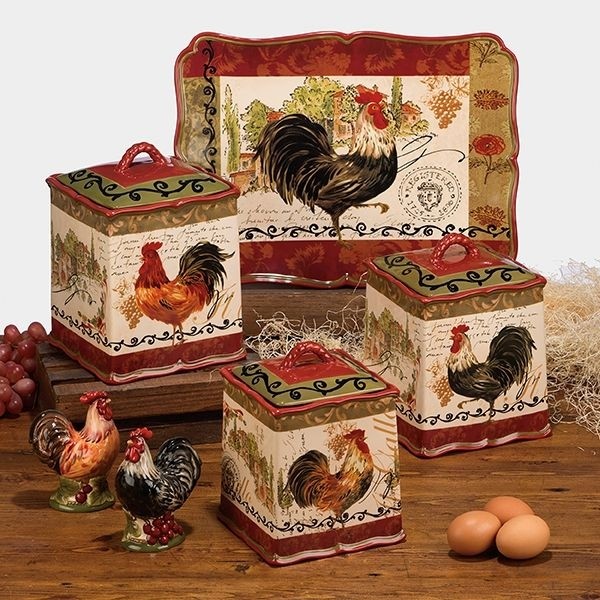 Your kitchen needs some extra accents and storage spaces, just like this Tuscan rooster canister set. The pieces are in a warm Tuscan color palette of brick red, olive green, and off-white, with touches of dijon and black.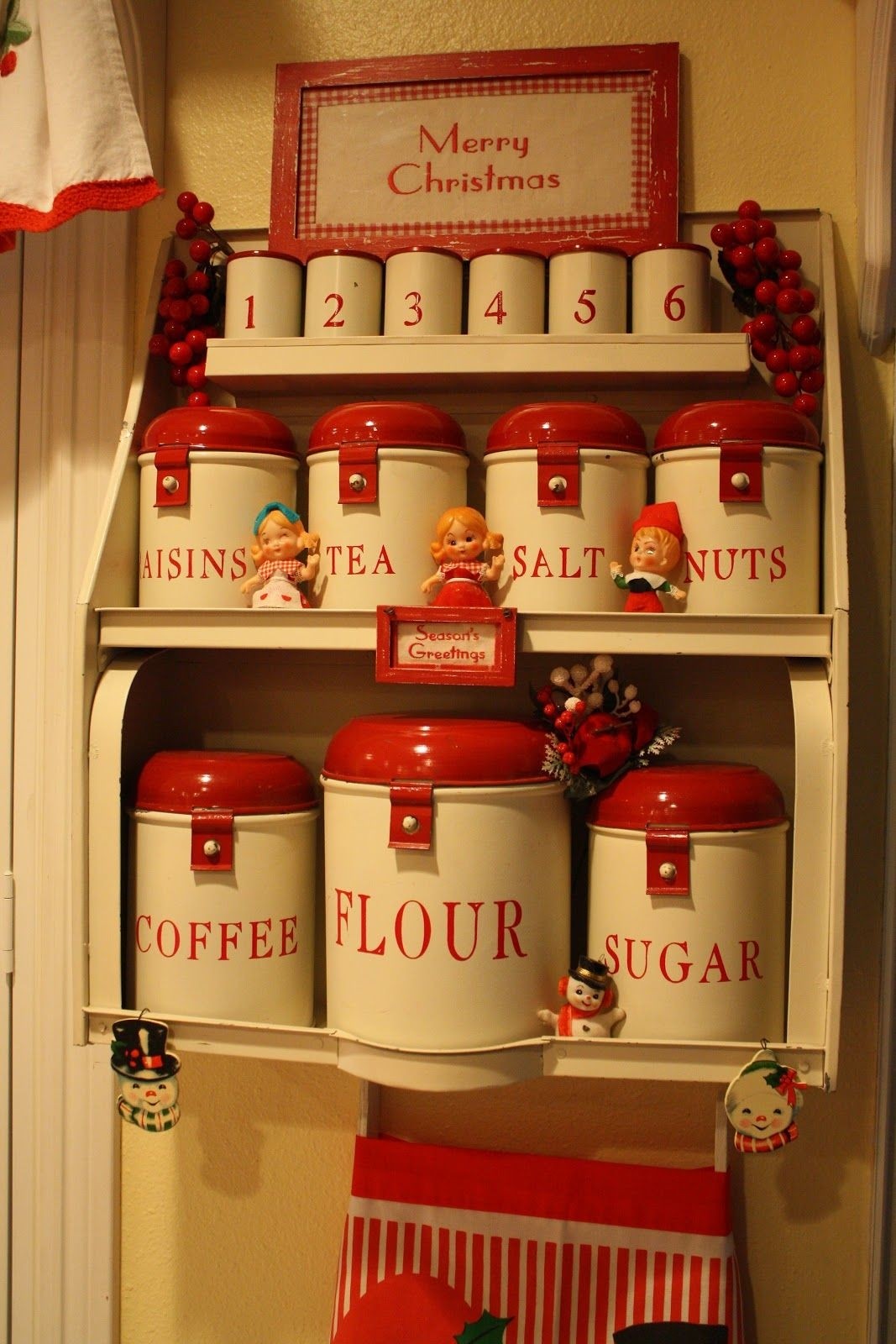 The beautiful combination of functionality and beautiful colors and patterns makes this country style container set for kitchen perfect for any home. Charming details and robust metal make the whole thing can be heard for years.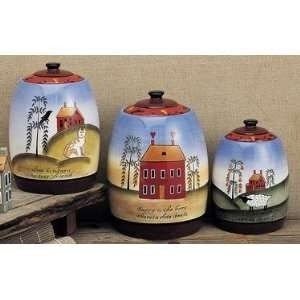 PRIM COUNTRY LIFE * THREE CANISTER SET Kitchen & Dining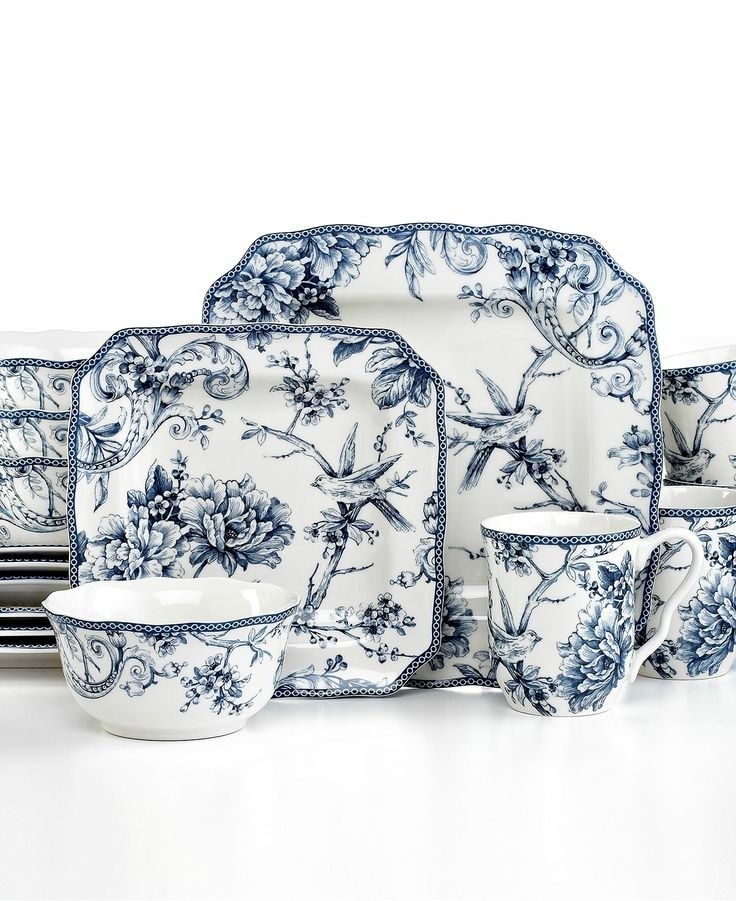 Bon appettit! Square dinnerware set for four people it is a masterpice of ceramic and porcelain bars set. In addition to the dark blue but delicate floral decorations, there are also hand painted images of birds.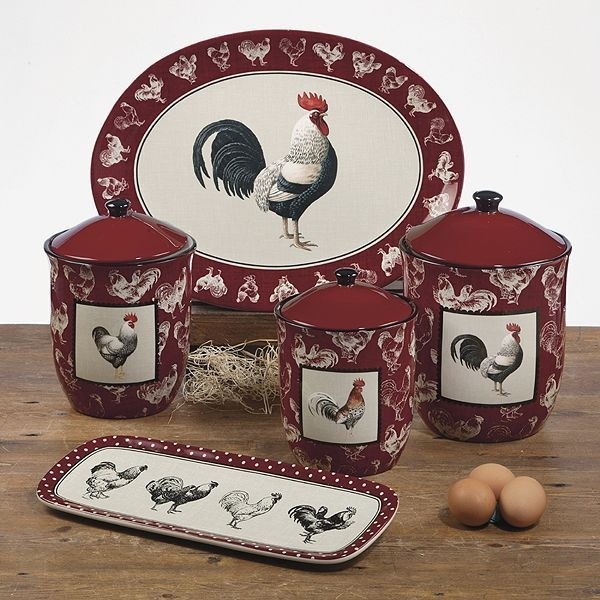 Country Rooster Kitchen Canister Set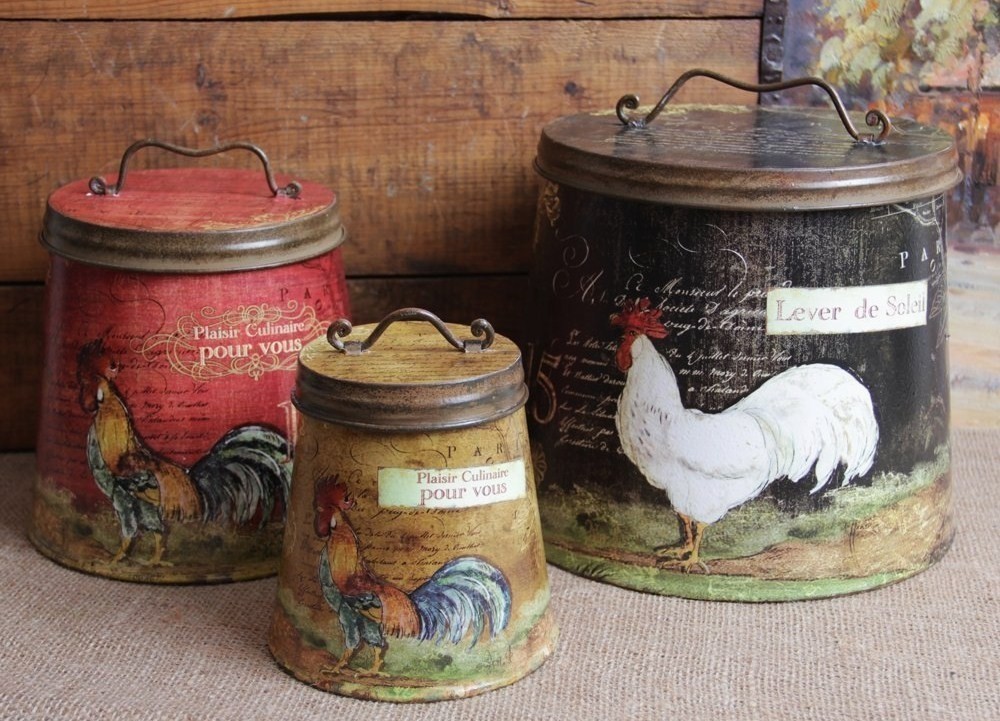 Shabby Country Chic Rooster Tin Canister Set Home Decor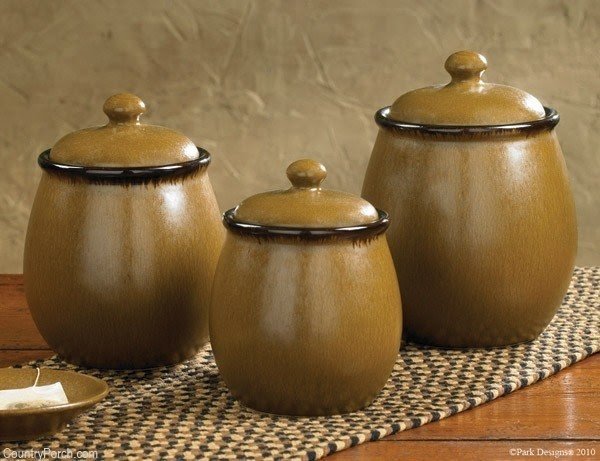 Ideal for a country or shabby chic kitchen decor, this set of ceramic canisters sets new enchants with the high-quality finish. Ideal to store herbs and spices, tea bags or cookies.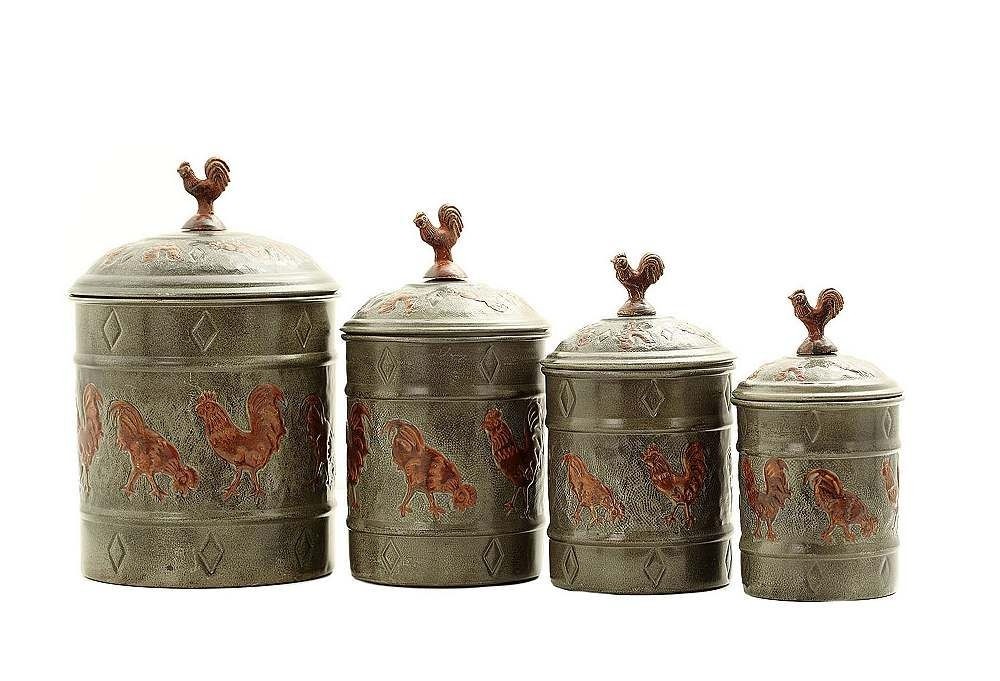 I'd love to have these for my kitchen! Asst. of 4 Rooster Nested Canisters on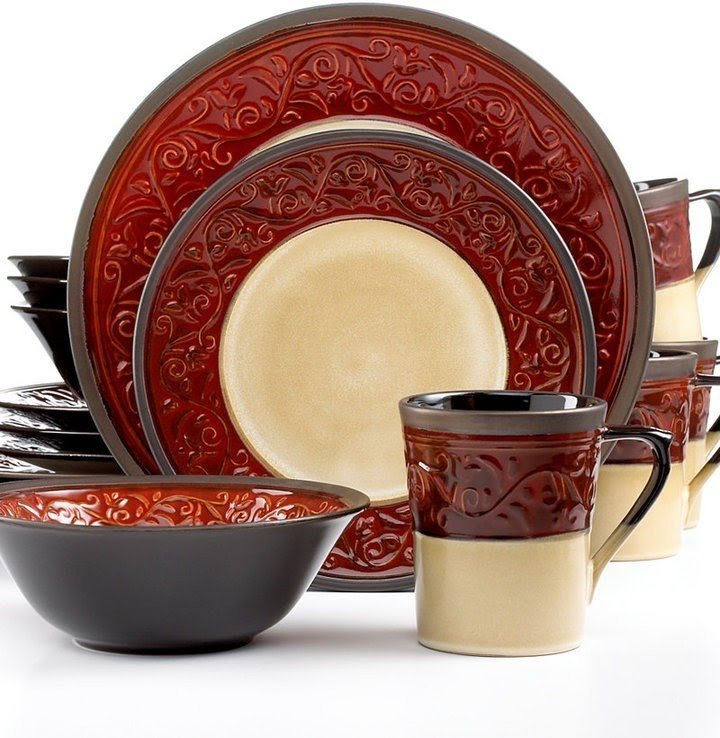 Serving the dish is half its taste, they say. Investing in such a red, porcelain pledge - will be a bull's-eye. Square dinnerware set for 4 people has a beige elements - and is decorated by the masters of pottery, which added also a dark brown elements.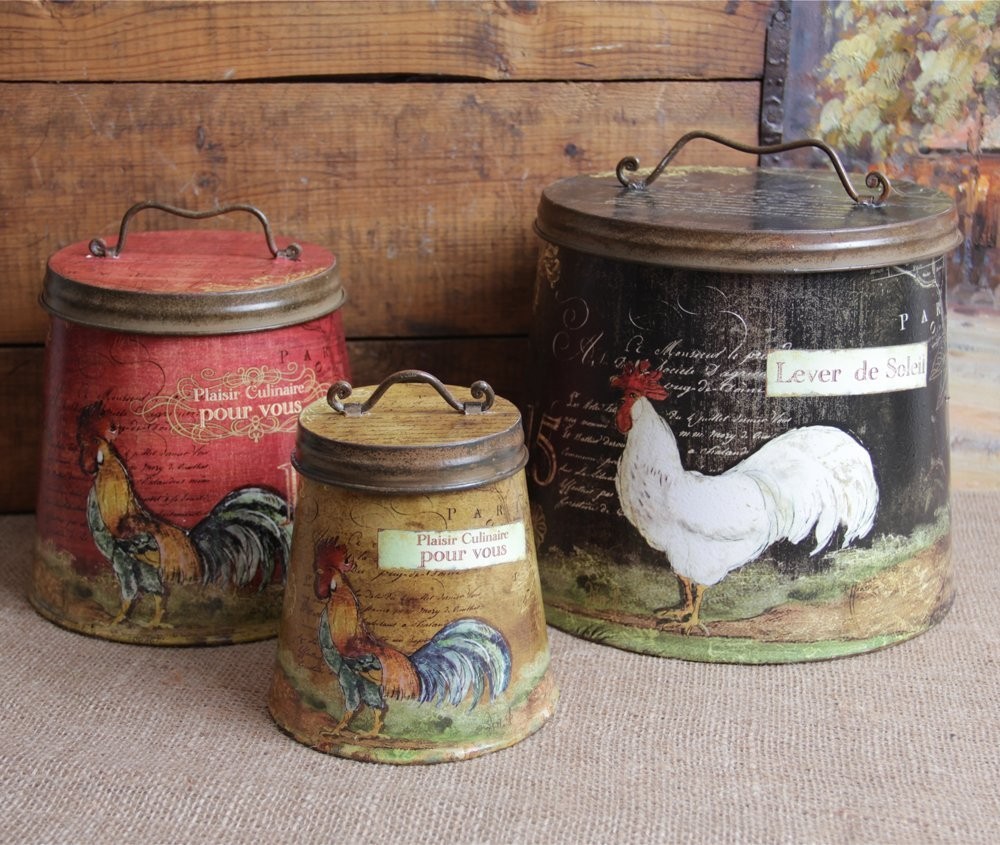 Improve your country kitchen with this set of old-fashioned canisters with tight, round lids and curvy handles. Each canister is made of durable metal and beautifully decorated with rooster prints and French labels.
An exquisite decoration for country kitchens, restaurants, and cottage houses. The set features 4 metal canisters with round lids; for tea, coffee, sugar, and flour. Each canister has its own label that's accentuated with a picture of a beautiful horse.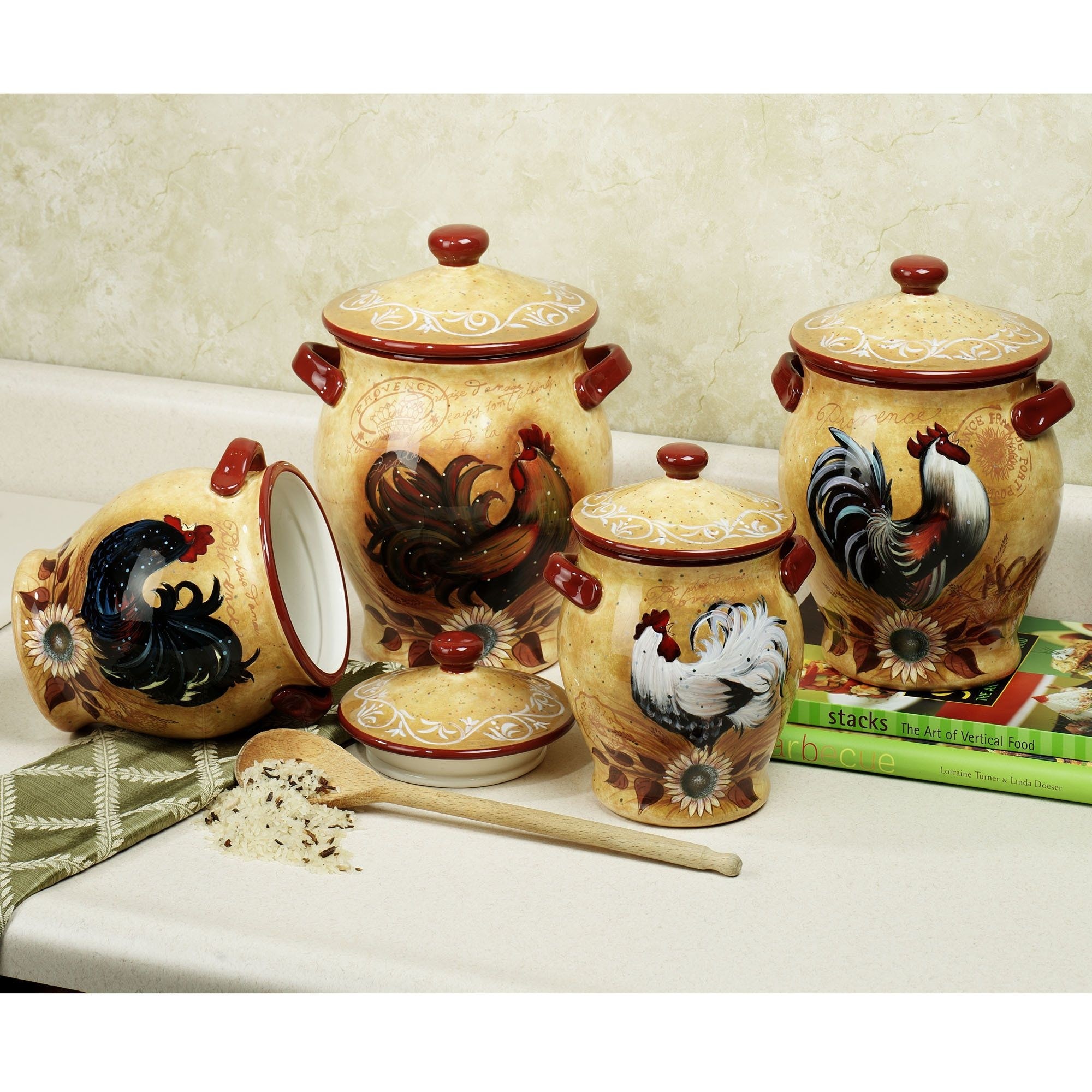 Again for my kitchen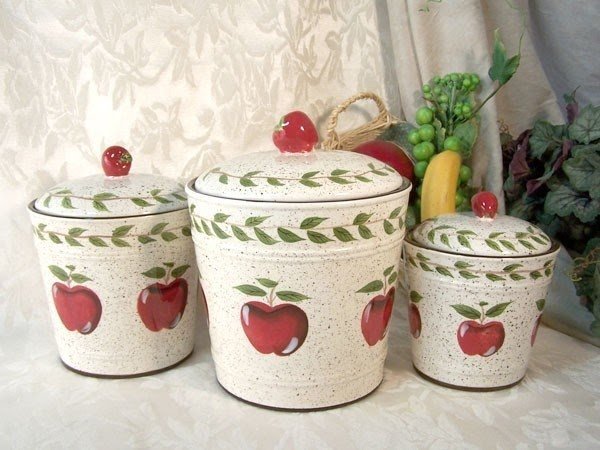 are many different styles, designs and shapes of kitchen canister sets ...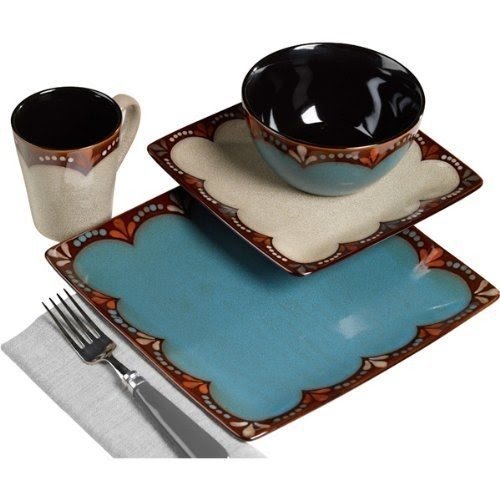 The oriental set of dinnerware decorated with the floral motive. The set contains: mug, bowl, dessert and dinner plates. All the elements are painted in perfect connection of blue, grey and brown, what suggest the Morrocan style.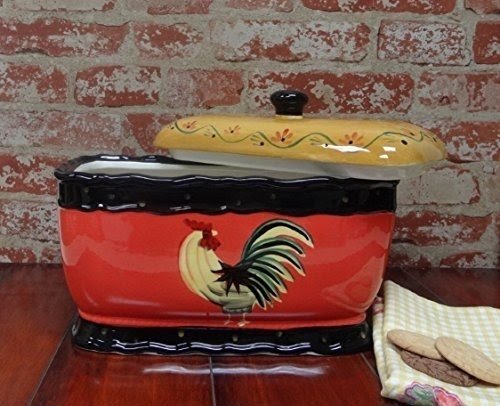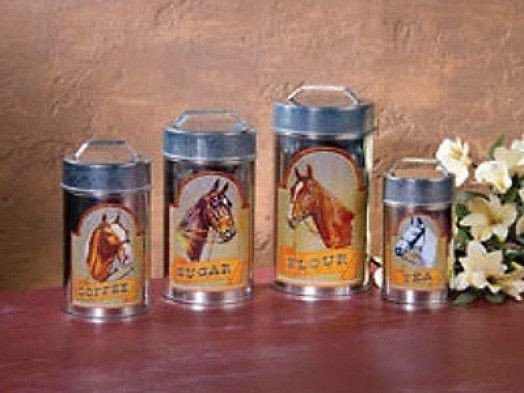 1000x1000.jpg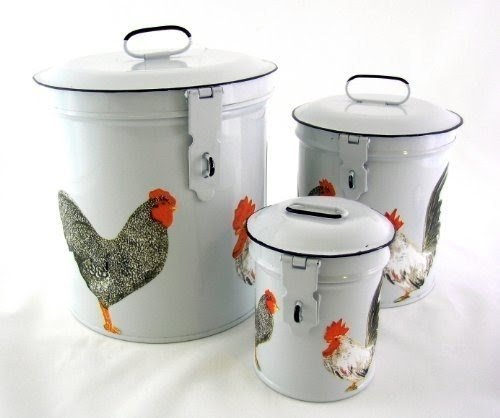 Traditional kitchen canisters. My grandmother used to have ones like this, so if you're designing a vintage-style kitchen, such a canister set will be just great. They will work especially well in cottage-style houses.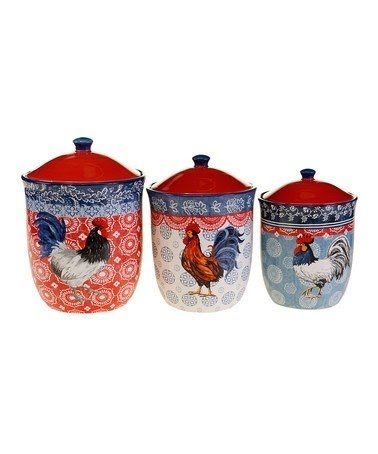 Your rustic kitchen lacks the classic American Rooster motif somehow? Having some nice canisters with large rooster painted on them is a good way to start. Each of the 3 canisters features different size, but each has a lid.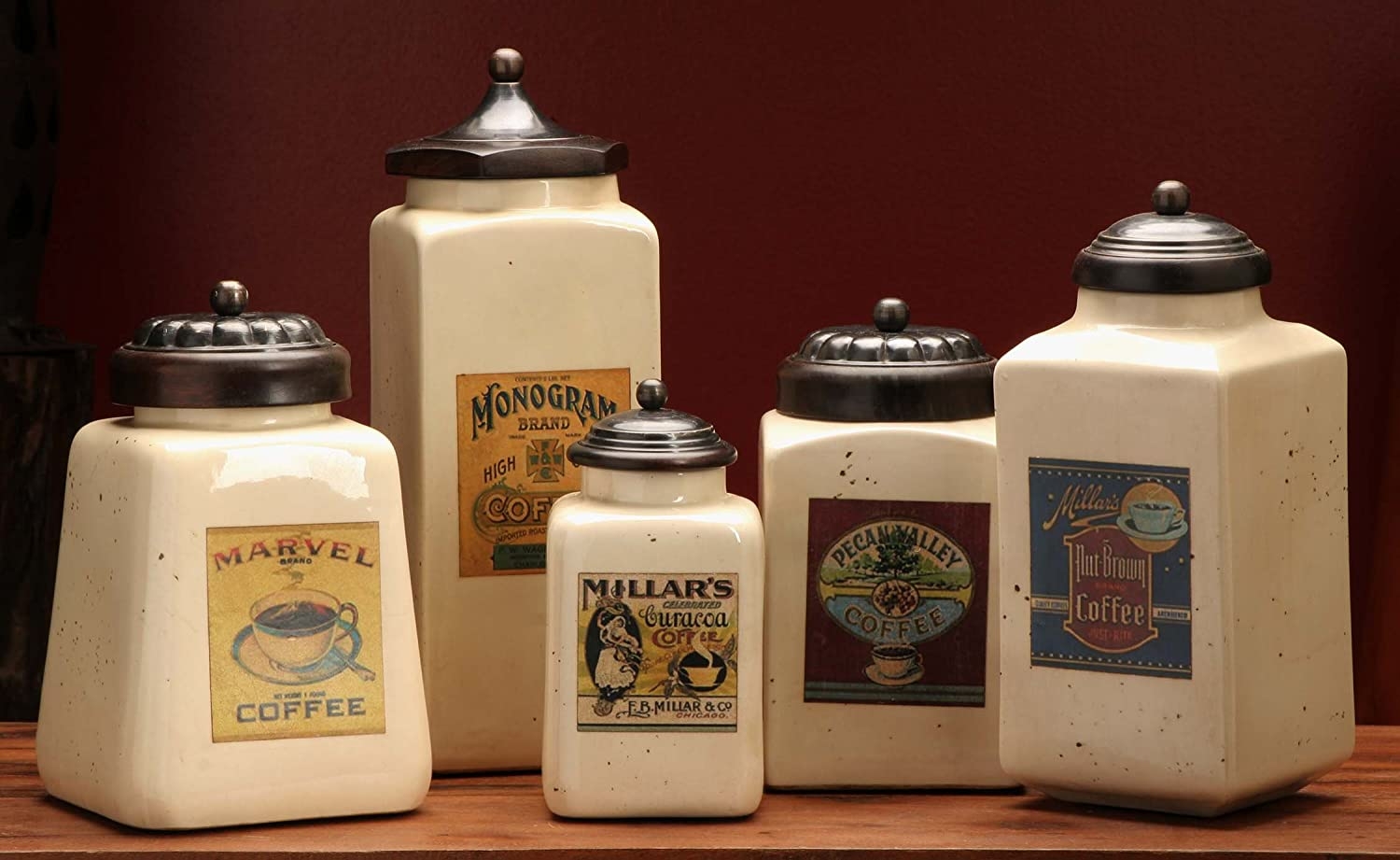 country canister sets for kitchen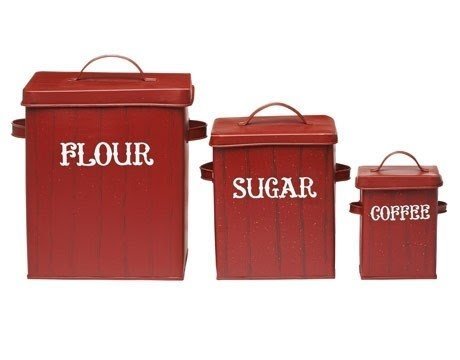 Set of 3 kitchen canisters for storing flour, sugar and coffee. It is made of metal and fitted with comfortable handles. Modern and functional design for each home according to taste and need.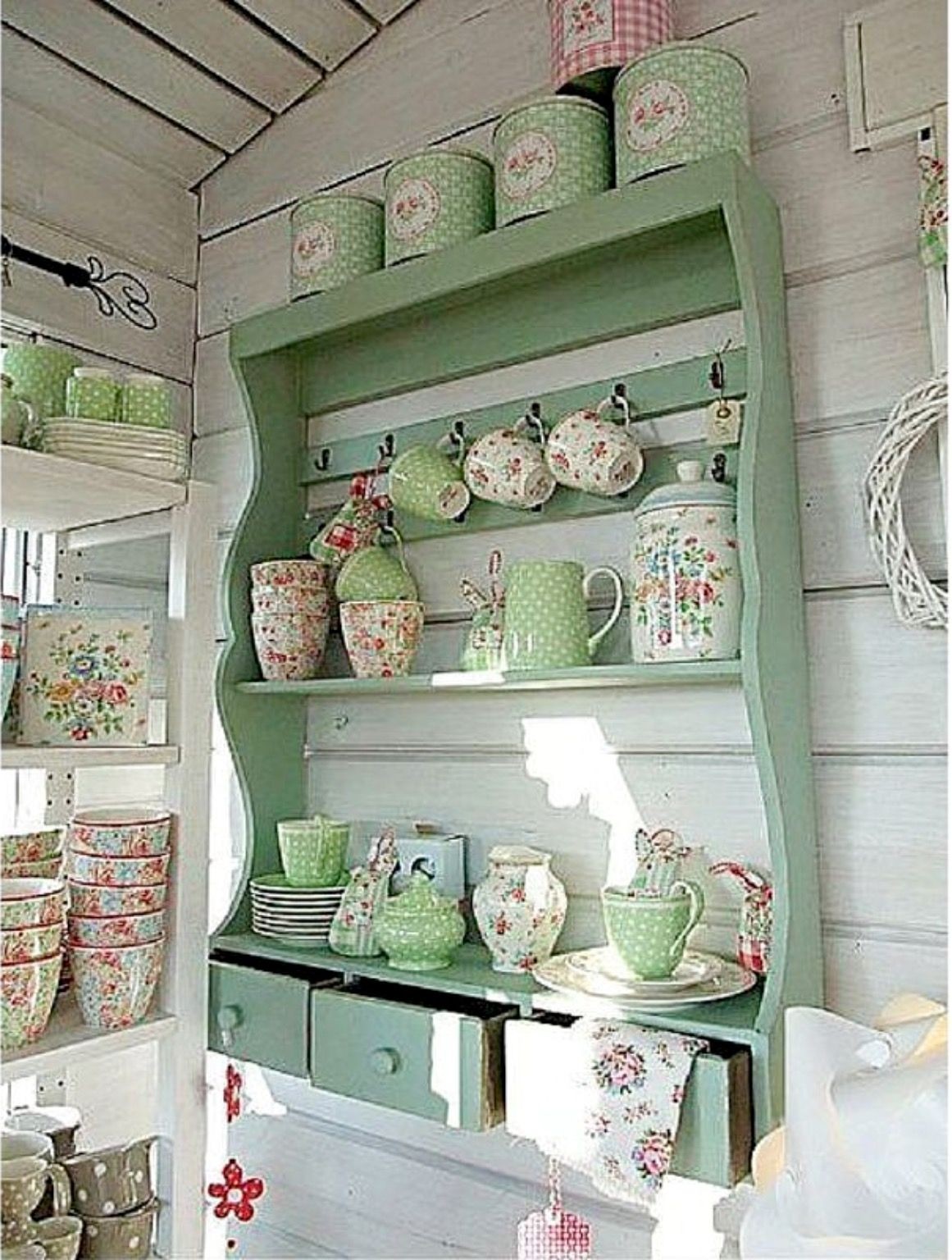 Spice up your kitchen with this lovely, wall-mounted shelf that sparkles with old-fashioned appearance. With its beautiful lines and functional design, the unit offers 2 open shelves, 6 metal hooks for cups, and 3 small drawers at the bottom.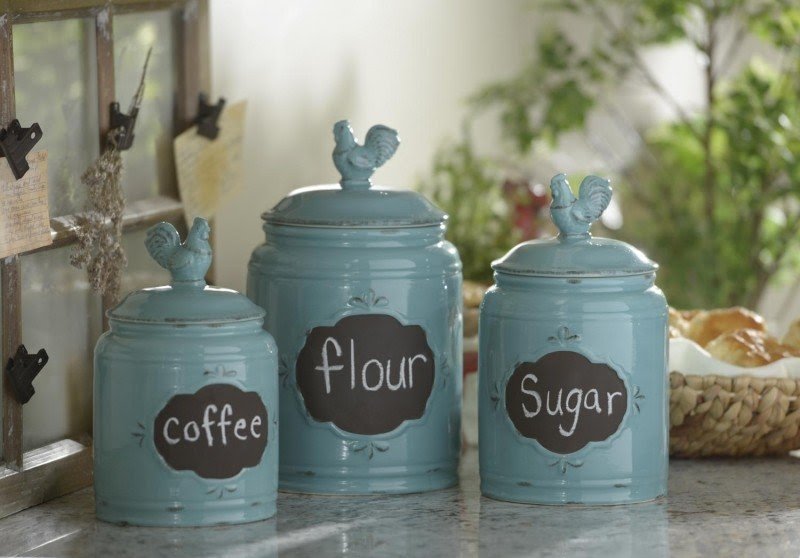 This set of Aqua Rooster Canisters is perfect for your country kitchen! Use the chalkboard panels to label each one and keep your kitchen organized and stylish.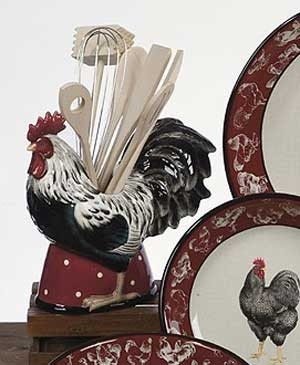 Country style dinnerware with classic Americana Rooster motif. These farmhouse / cottage style themed plates use dark red, off-white, black and gray in their colour palette; the collection offers earthenware of varied kinds, including mugs and bowls.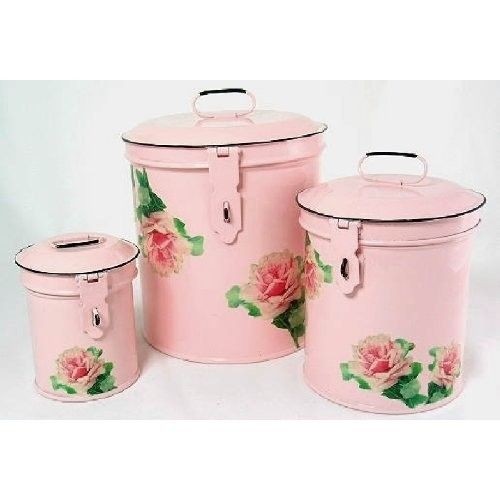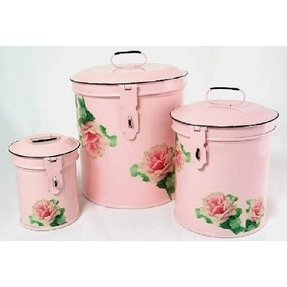 This amazing retro set of canisters for your kitchen will prove to be a truly charming addition to your home decor, especially with its vintage, pink finish accented with lovely flowers and the metal structure with a distressed finish to it.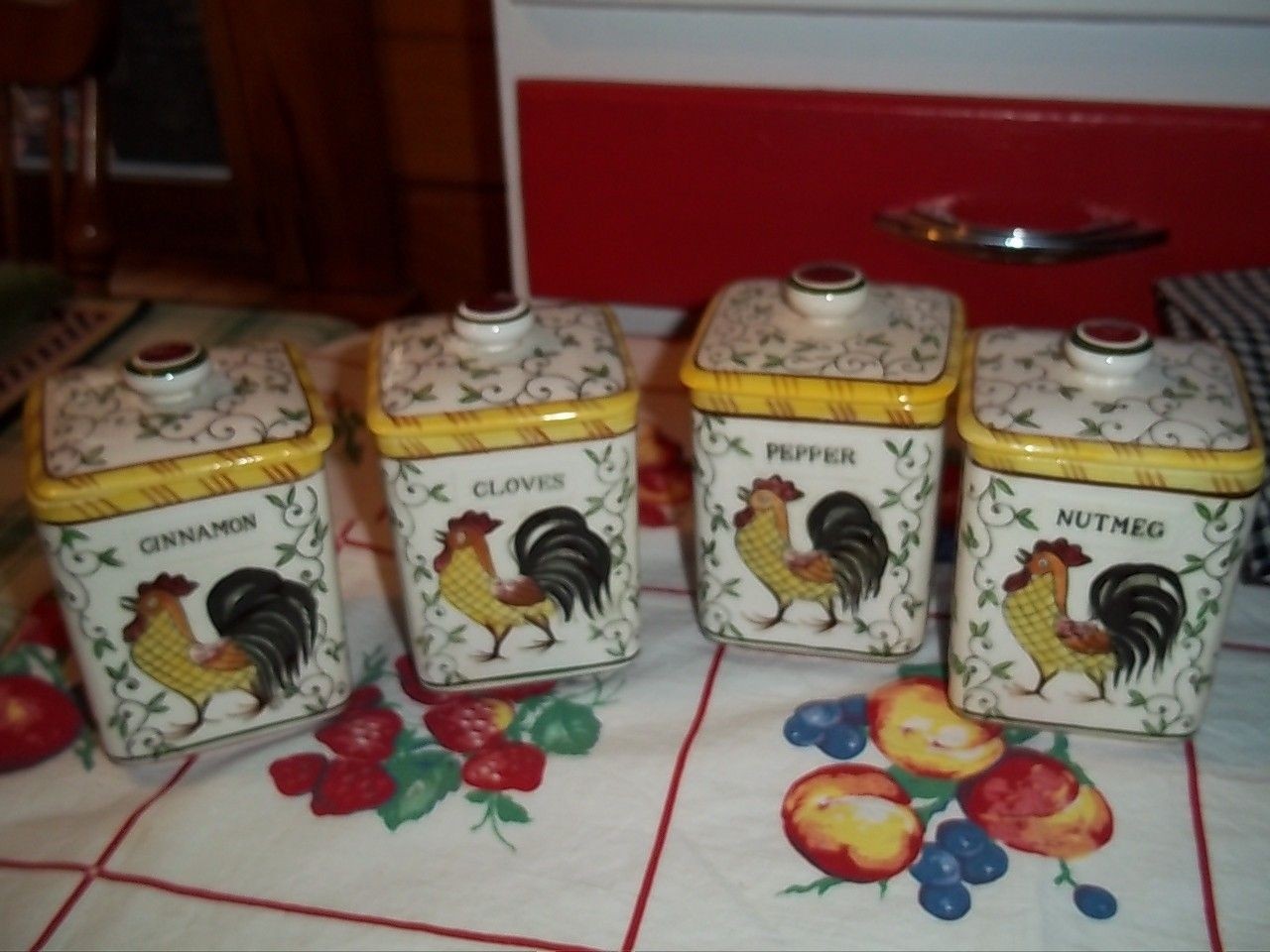 rooster and roses dishware from the 1950's | Vintage Rooster AND Roses Spice Cannister SET four Cottage use coupon ...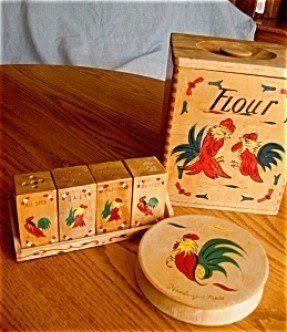 Red Rooster Kitchen Collectibles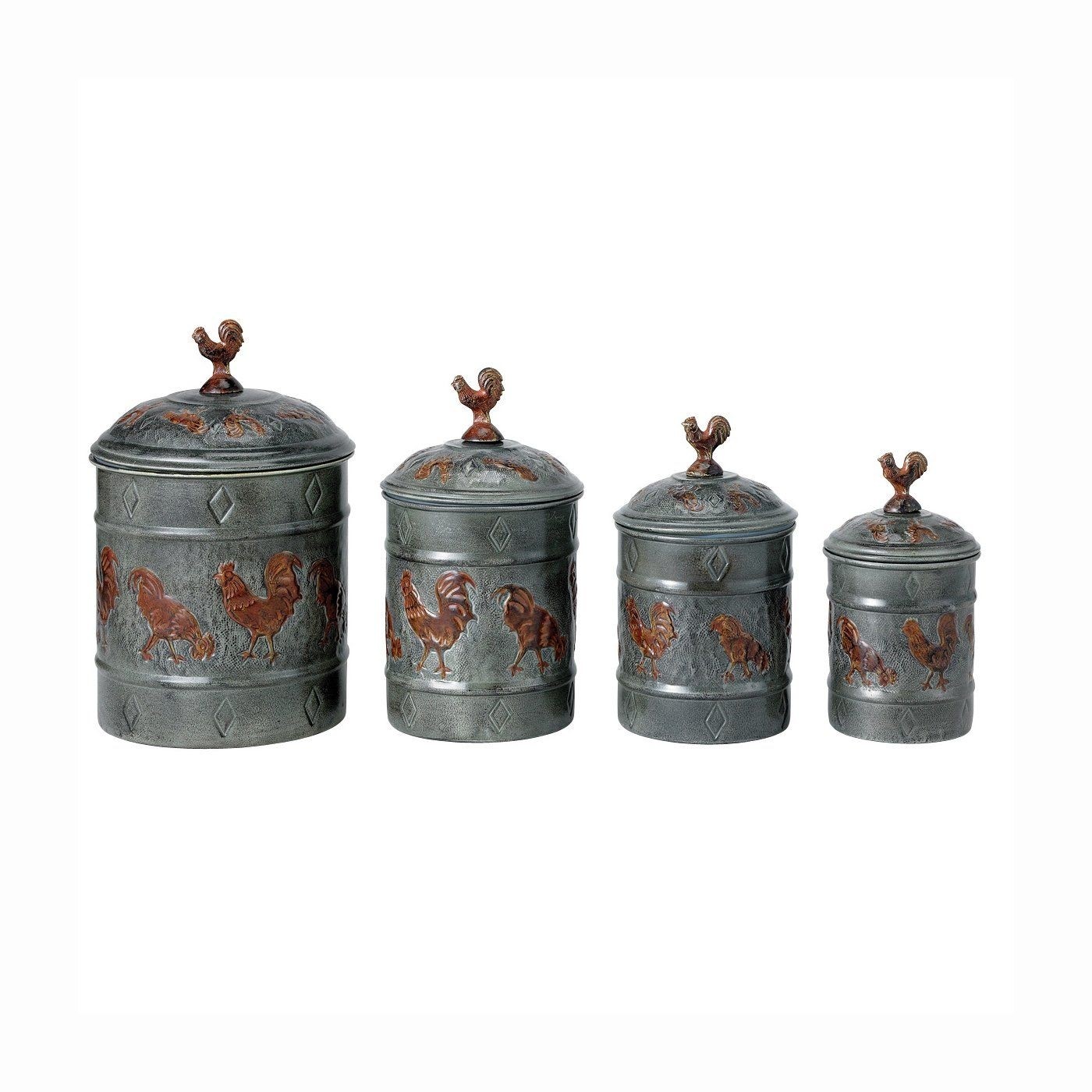 rooster theme for kitchen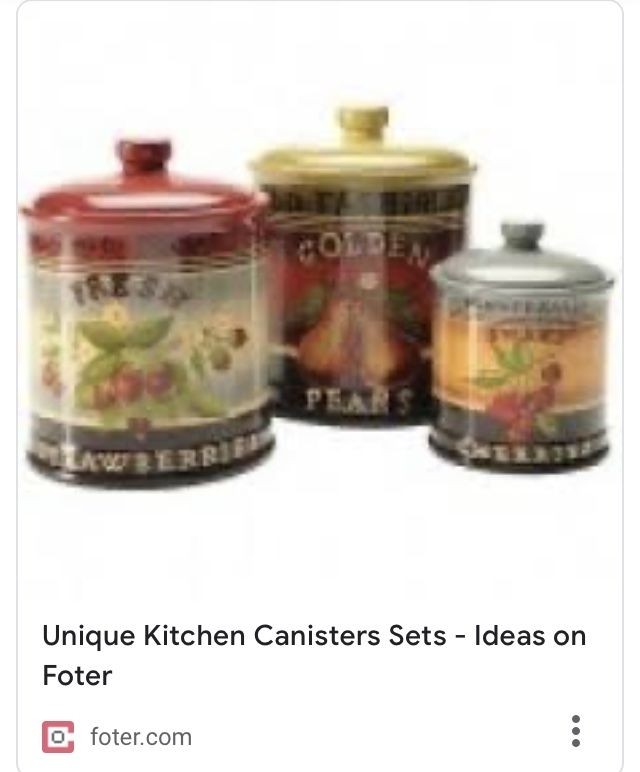 canisters set the country porch features the eastside market canisters ...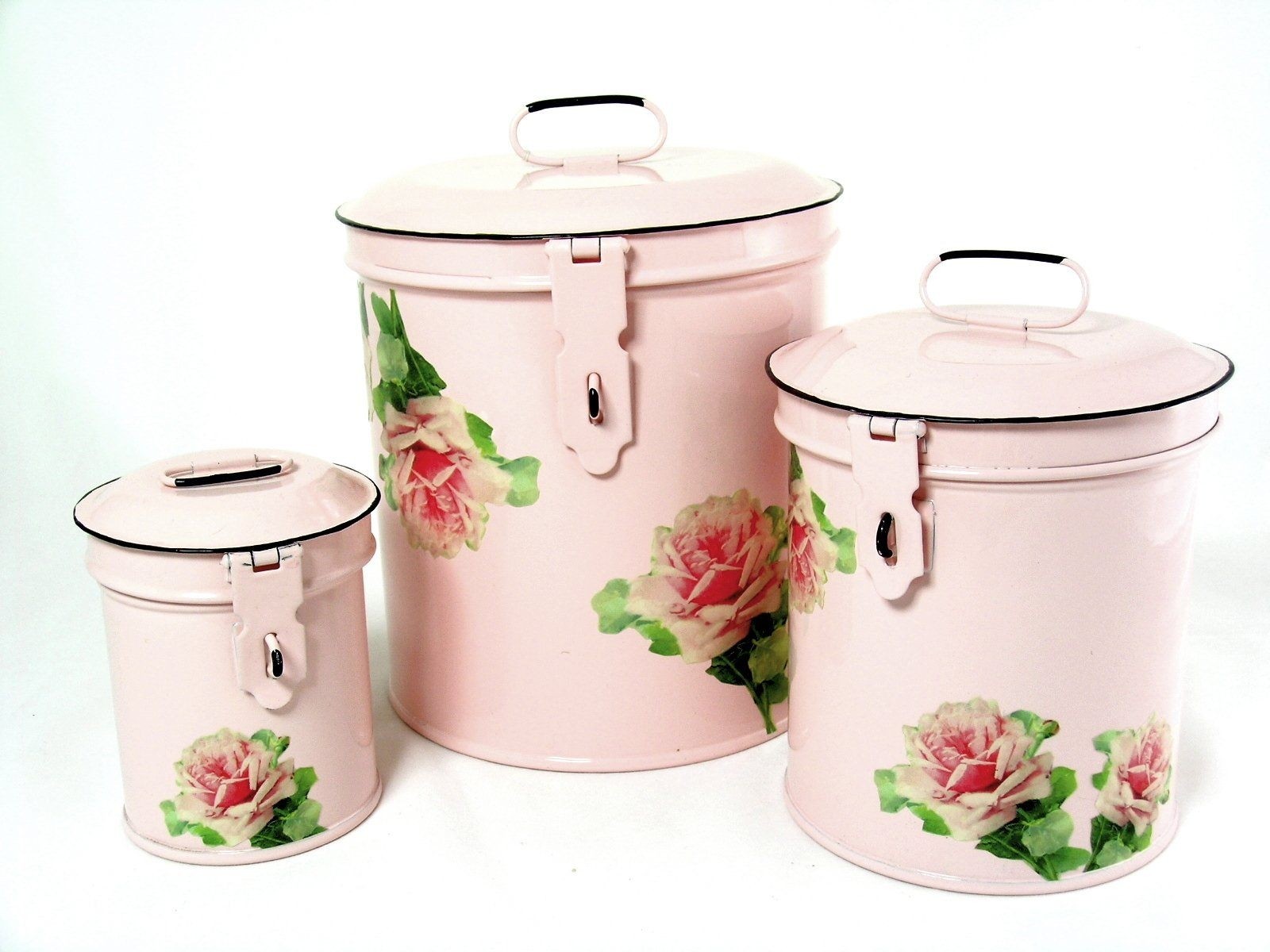 Set of kitchen canister in different sizes. They are made of metal and covered with pink enamel decorated of decoupage roses. They are beautiful and useful - you can use them to storage sugar, flour or spices.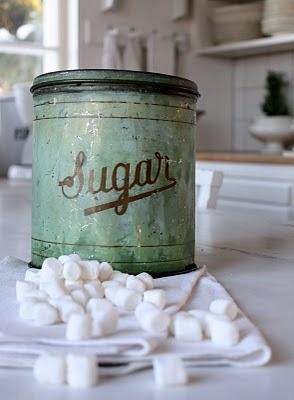 MONICA LIVAS INTERIORS-I have the whole set of these! Gorgeous!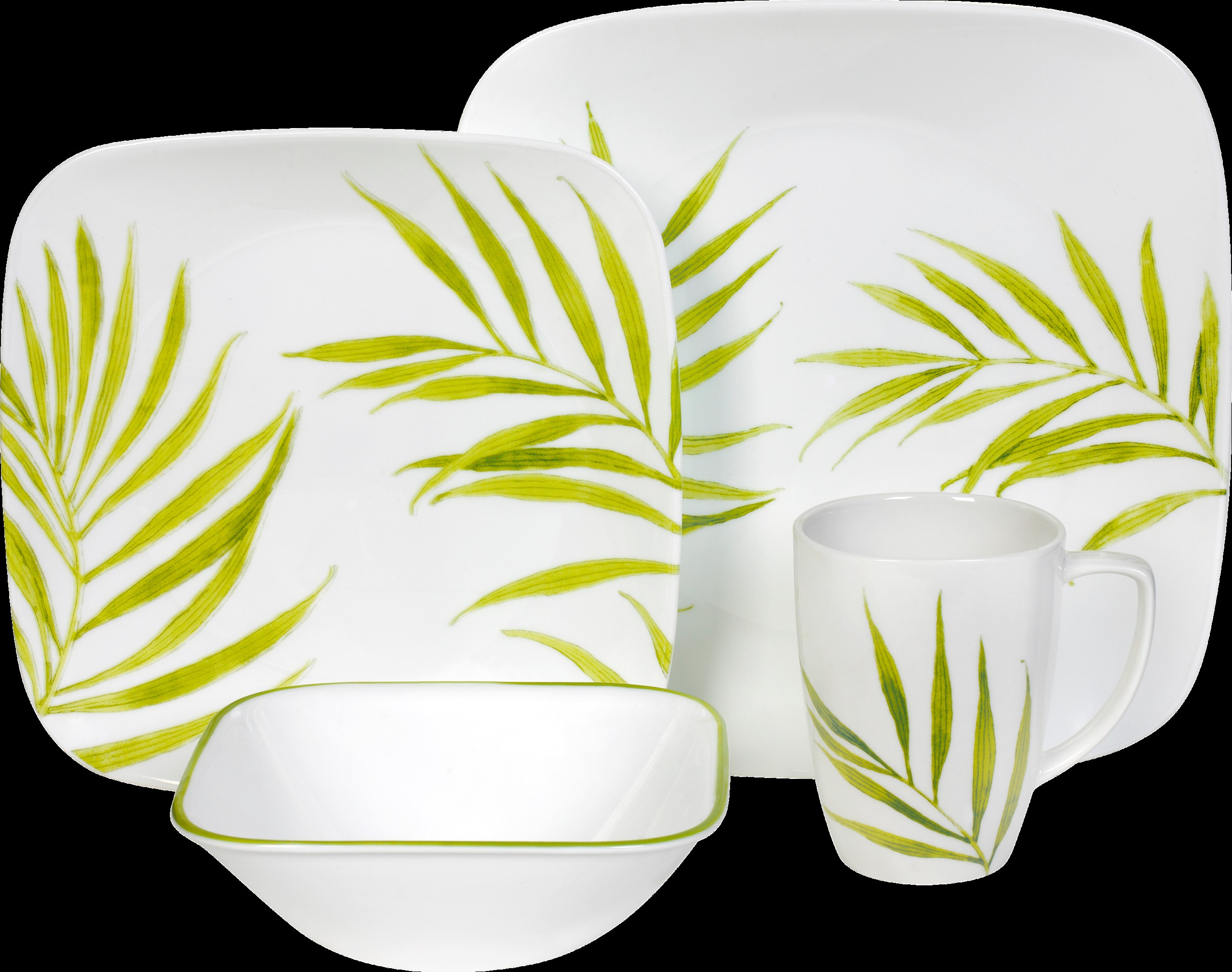 Very practical and decorative dinnerware set. Dinner plates and other elements of this set are made of durable materials with white background. Green bamboo leaves provide stylish and natural appearance.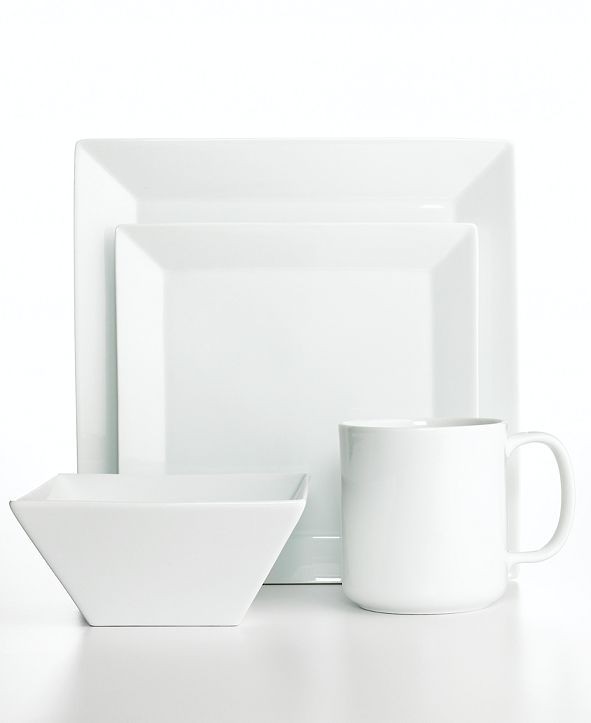 Elegant set of dinnerware that captivates with simple elegance. It consists of square plates in two sizes, a bowl, and a cup. It's made of high quality ceramics in a pure white color. It can be used every day or be left for special occasions.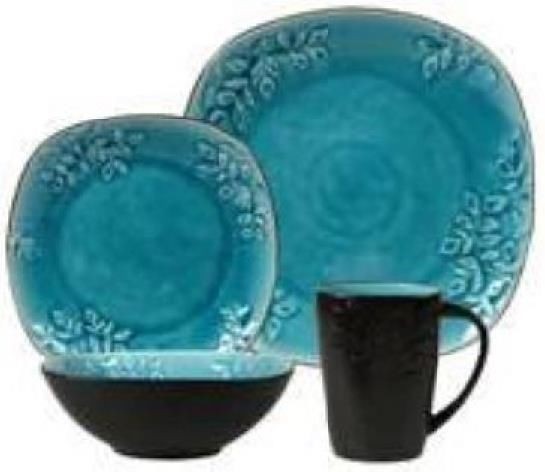 Ornamental dinnerware set in aqua blue, with black accents, made from reactive glaze stoneware. Unique crackle glaze surface beautifully exposes the floral etching. The dishes in this 16 piece set are square.