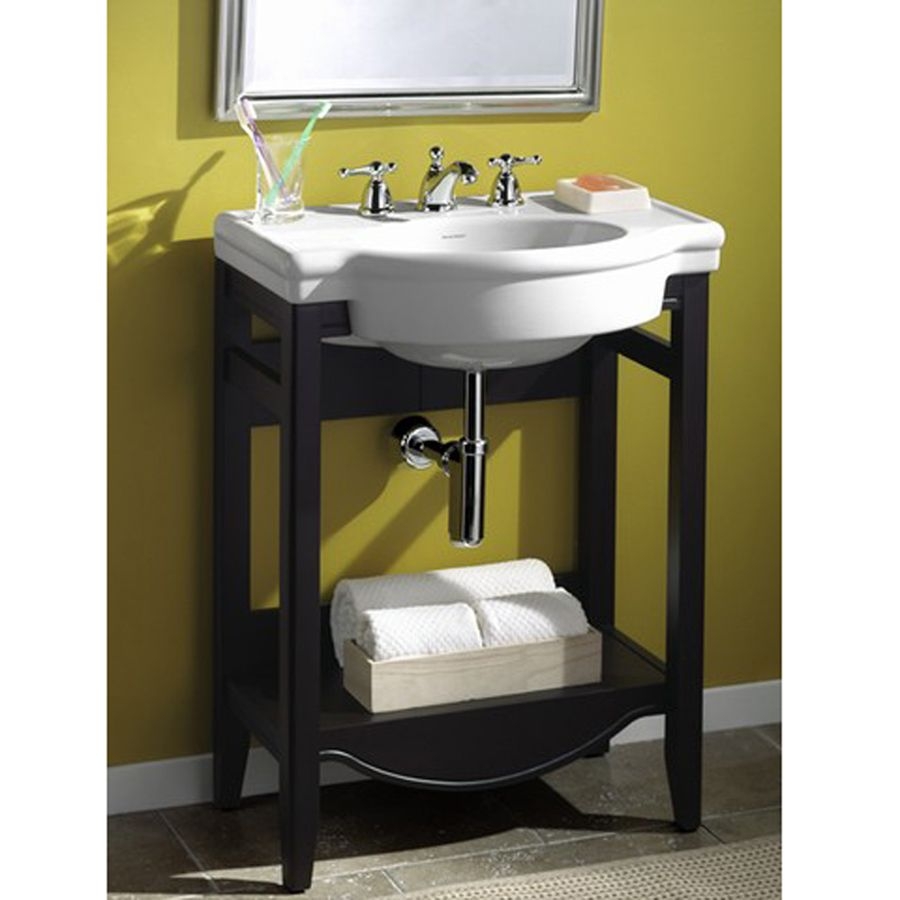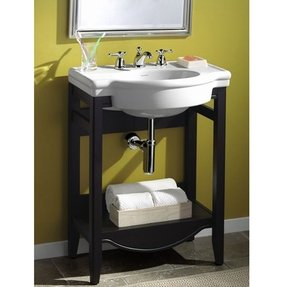 Skyline Console Bathroom Sink Set
Aesthetic rectangular traditional washstand made of poplar and fibreboard with a chocolate-brown finish. It has sleek tapered legs, a rod sink base, side towel racks and a lower shelf with a decorative large arched-down apron.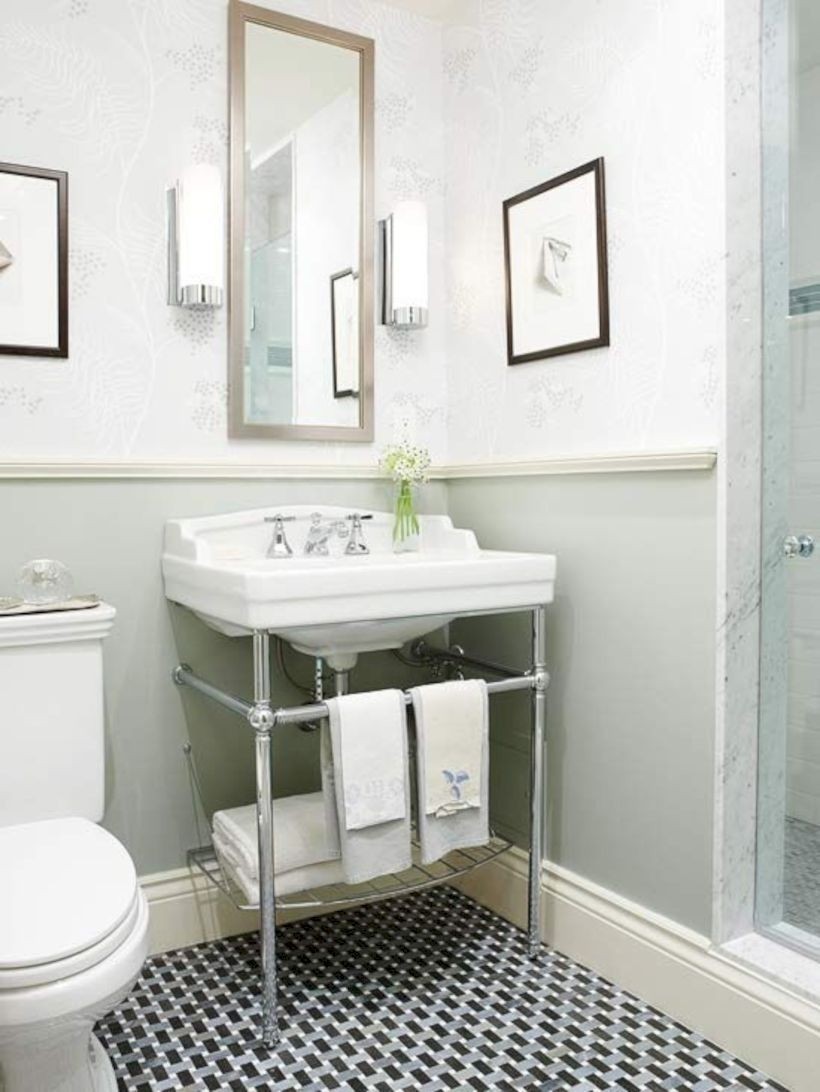 Small space, big effect - a brief characteristic of this beautiful bathroom. Simple design and color scheme, minimalist details like a mirror and an elaborate washbasin based on chrome plated tubes create a stylish and very functional whole.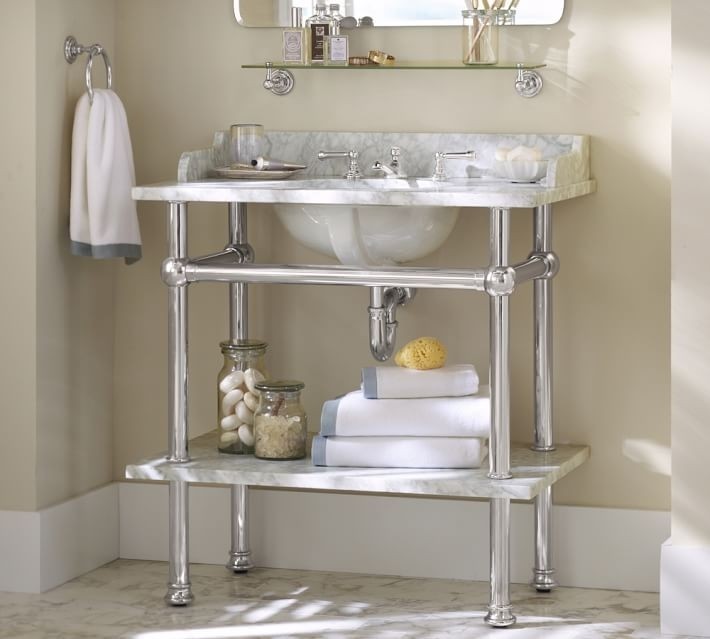 Your bathroom can become a real thing of beauty, with this single sink console with marble topped washstand sink. Underneath is a matching shelf that along with the sink, is being hold by a chrome-finished, tubular frame.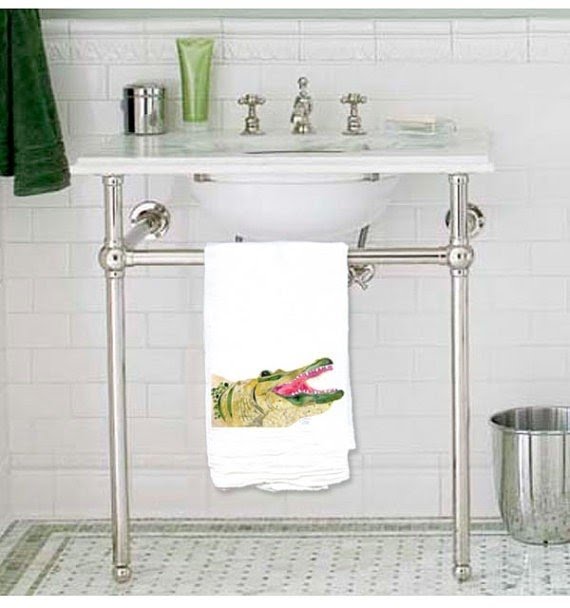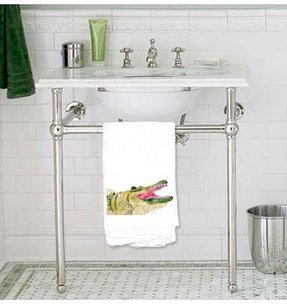 With this lovely sink, your bathroom is going to be much more appealing. The sink offers a marble top, vitreous-china basin, and a tubular frame with a nickel finish. The frame can also be used like a convenient towel rack.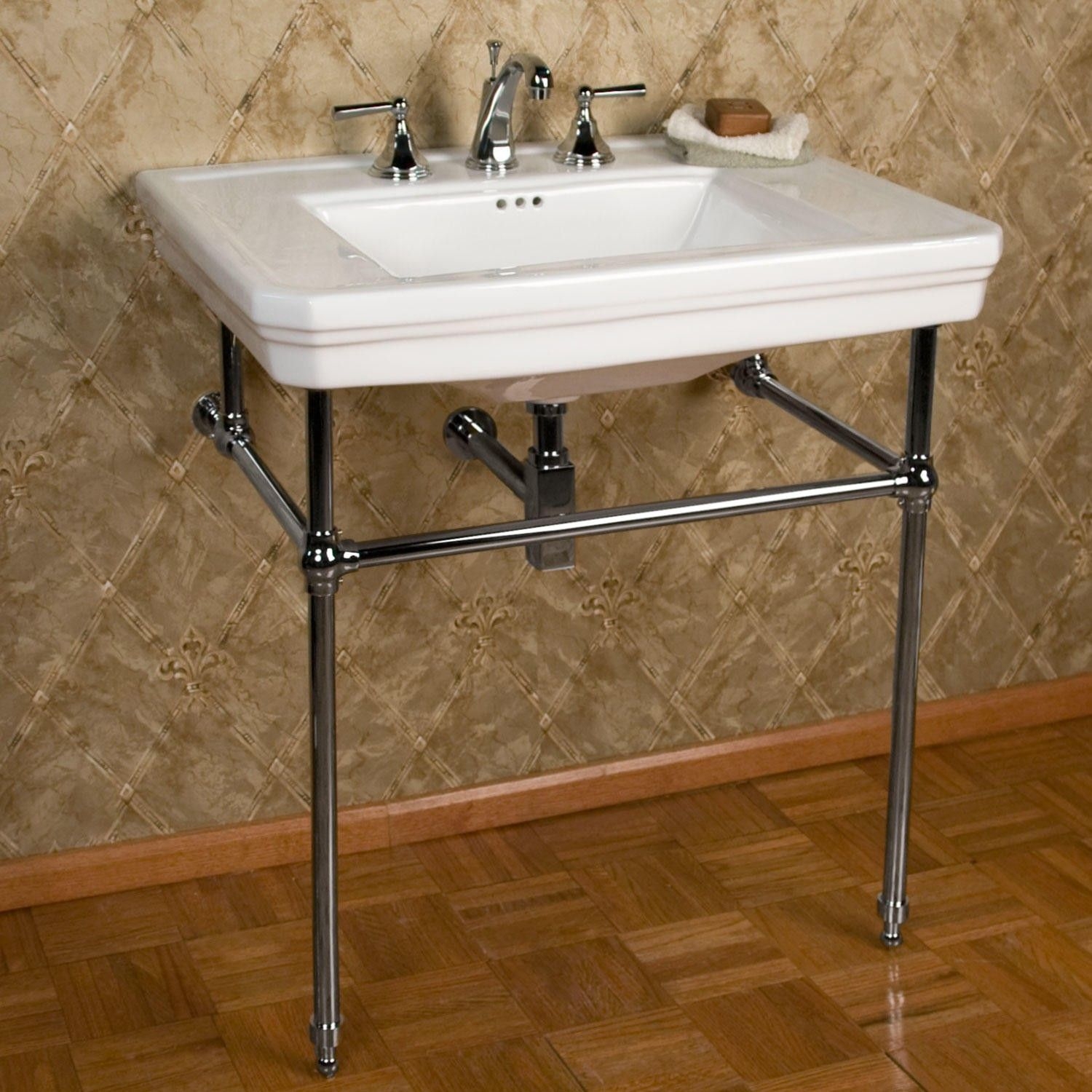 This glamorous white bathroom almost dazzles thanks to crafty conjunction of light blue, marble and chrome elements with white, and tons of natural light provided by big window. Translucent acrylic base of the sink also contributes to this effect.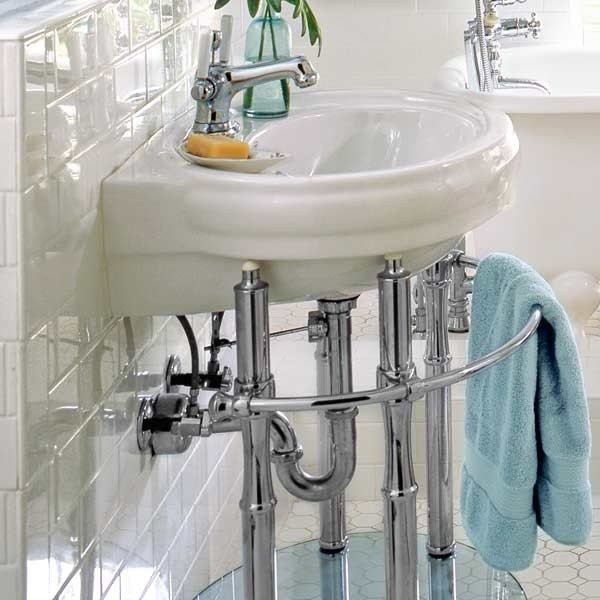 An aesthetic modern console washbowl. It's of smooth white fireclay, has a thick decorative edge and a central faucet hole. Four tall round legs and a semi-circular towel rail are of chromed metal. An oval bottom shelf is of clear tempered glass.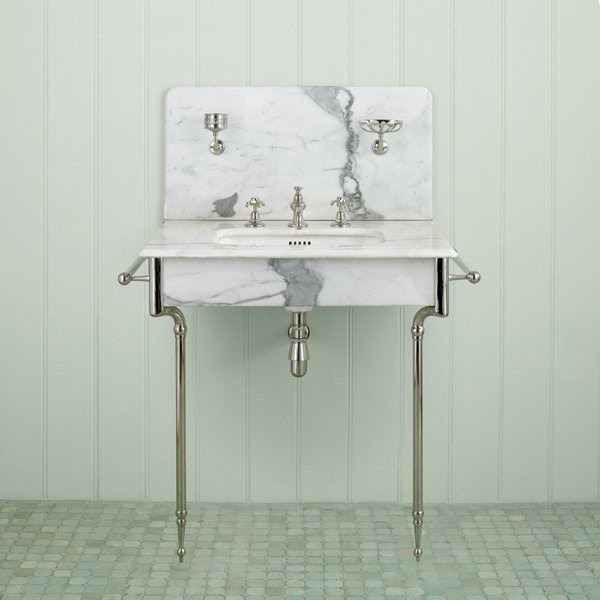 Chrome Sink Legs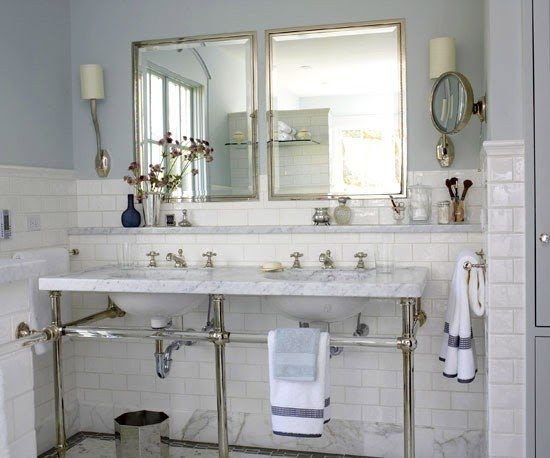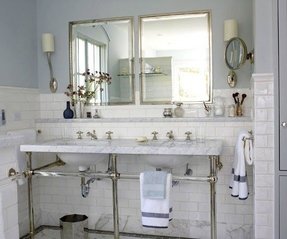 Double sink console mounted on chrome legs. Rectangular top is made of high quality marble. Elegant design for each bathroom according to taste and need.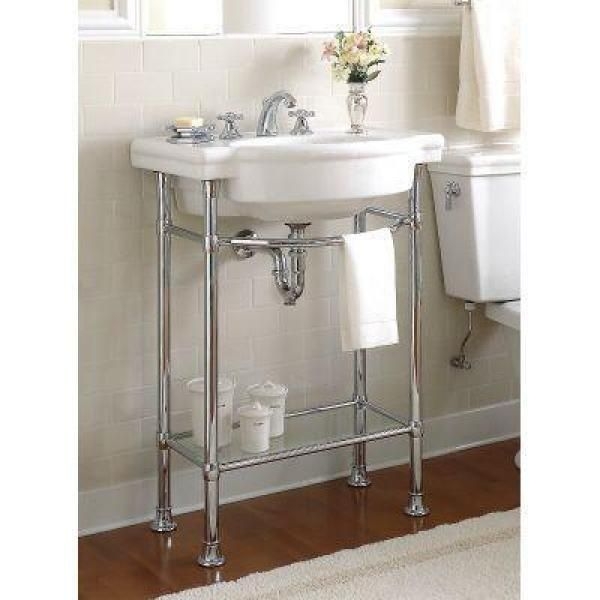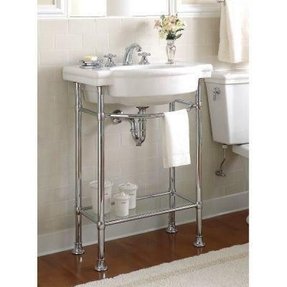 A great piece of functionality and sophistication, this console sink will elevate the decor of your bathroom in no time. It rests on a tubular steel frame in a chrome finish, offering a fixed towel rack, 1 open shelf with clear glass design, and a chrome-finished faucet.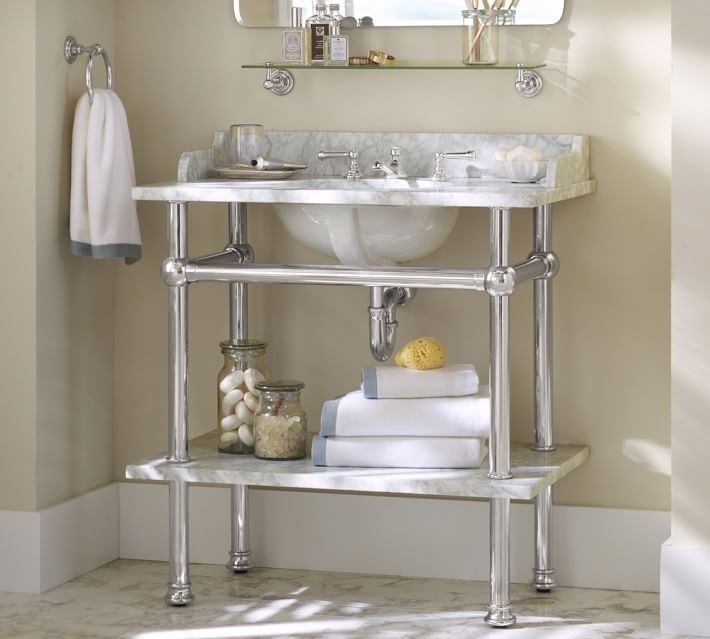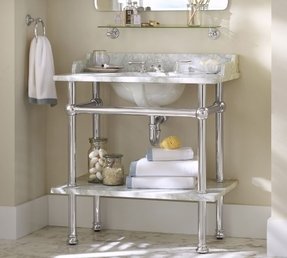 Apothecary Single Sink Console, Pottery Barn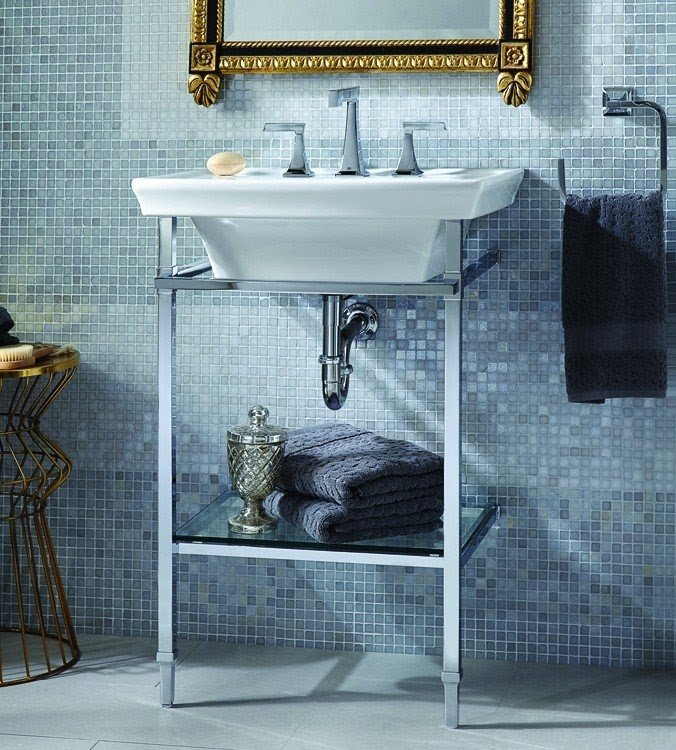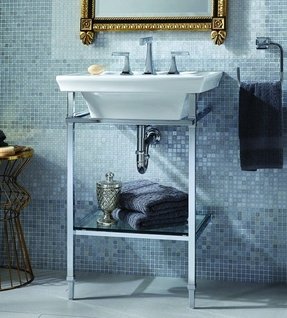 A space-saving and elegant addition for smaller bathrooms. This console sink uses a durable steel frame with polished chrome legs, also allowing you to store your necessities on the bottom glass shelf.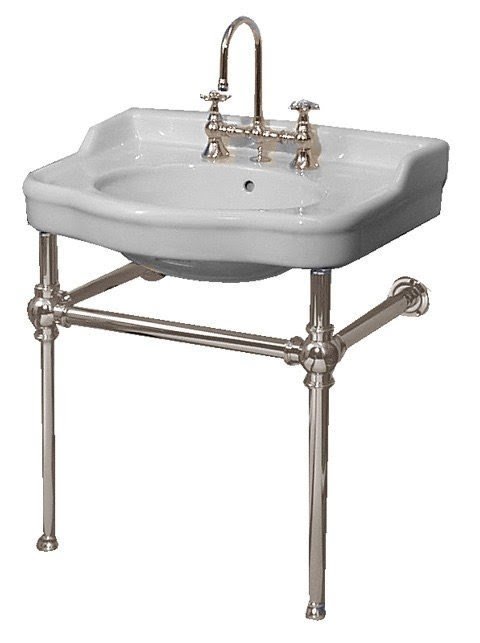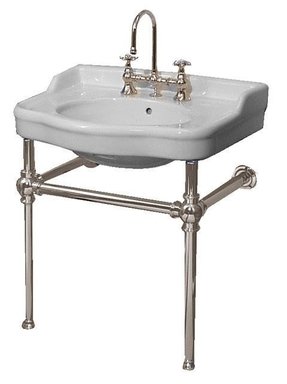 Console sink with a durable and attractive porcelain construction in universal white finish. This sink is equipped with very durable nickel plated metal legs. The whole construction is very practical in bathroom indoors.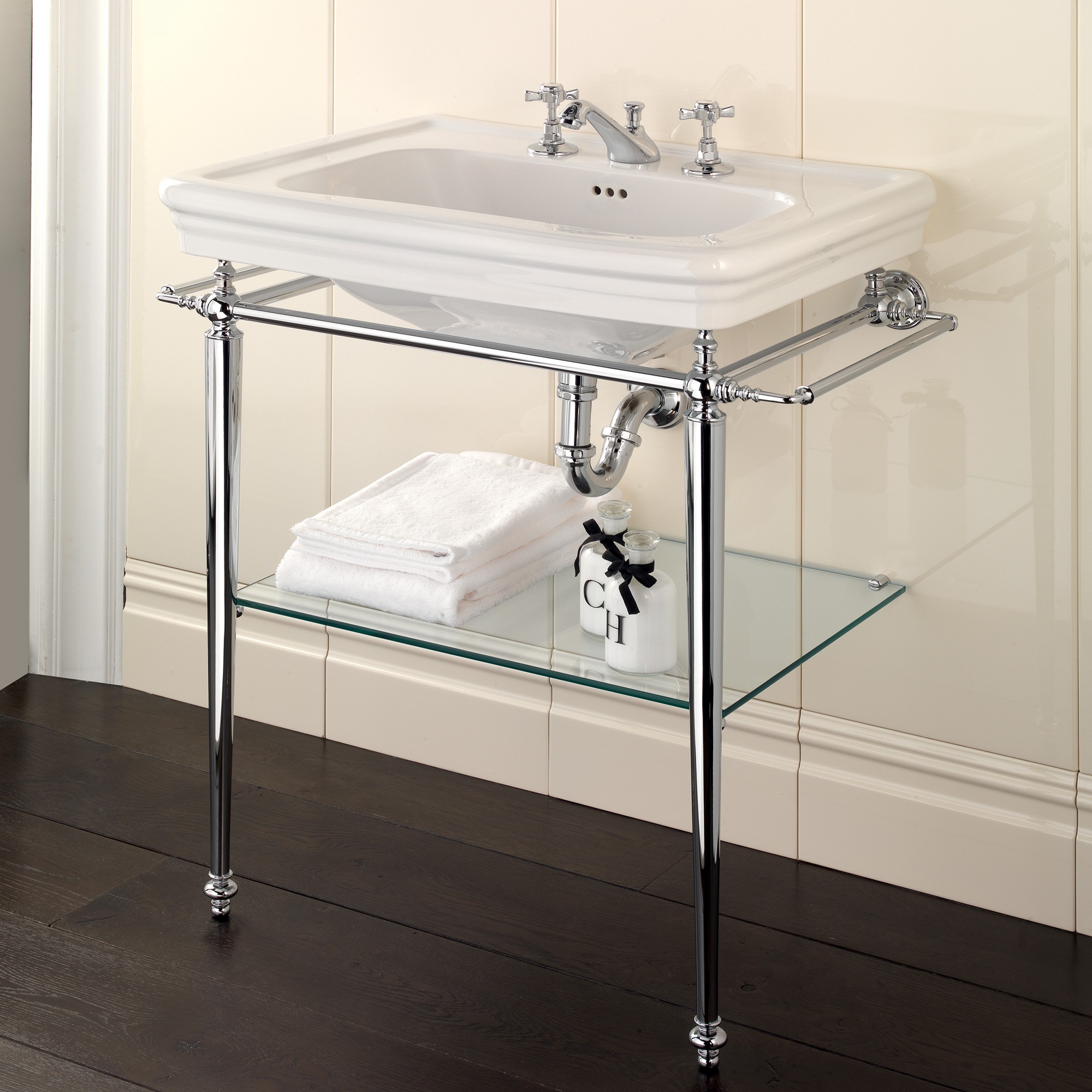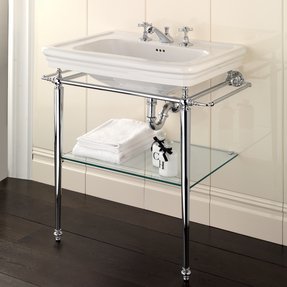 A modern approach to a contemporary console vanity table in an industrial style, made out of shiny aluminium with a chromed finish and a white ceramic sink on the top, as well as a handy glass shelf below.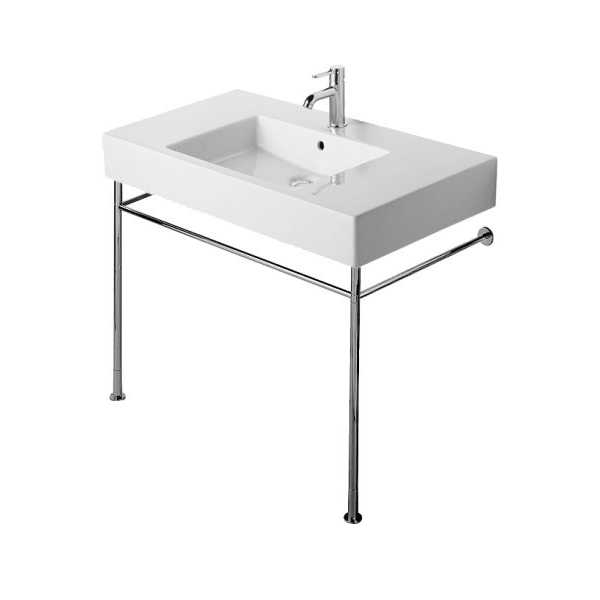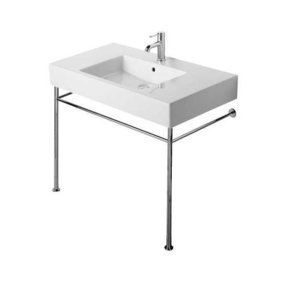 Console Sink Chrome Legs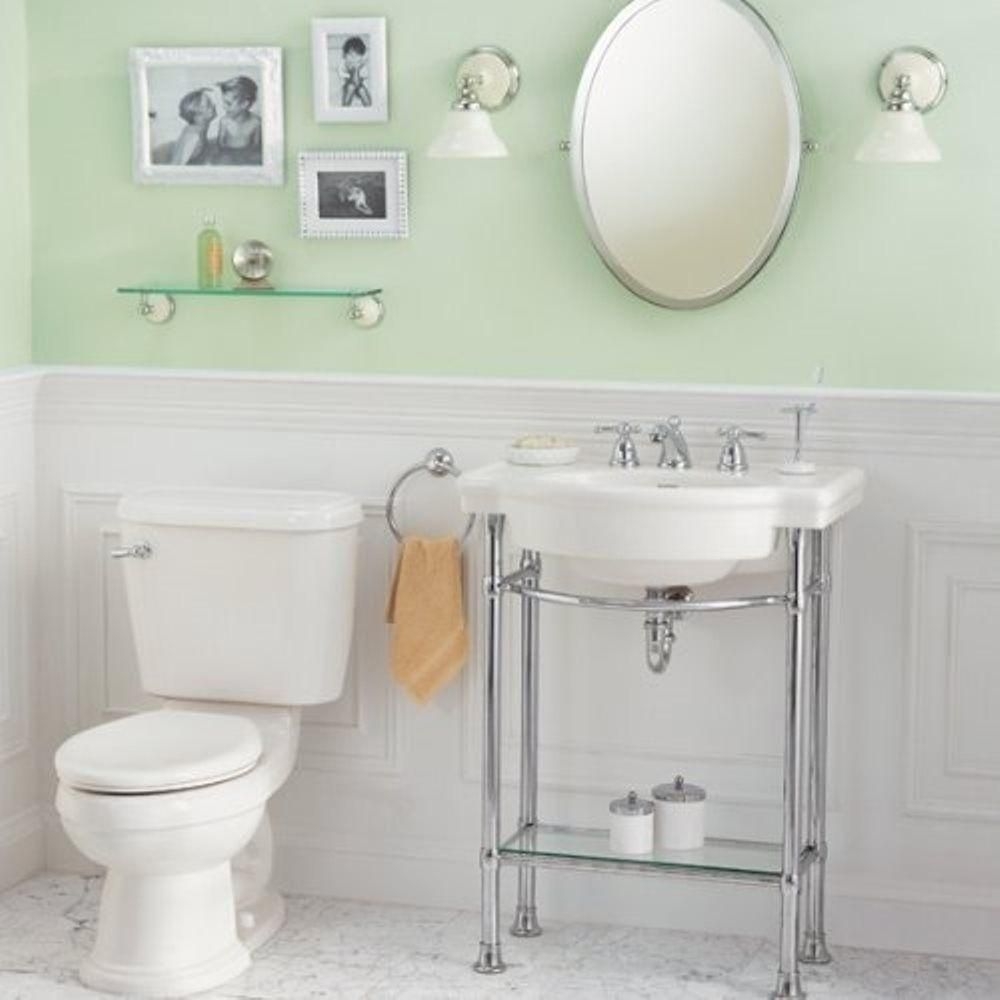 This chrome console sink constitutes a great American Retrospect. It will reflect the design of the past decades, providing a cool vintage bathroom accent for fans of the style.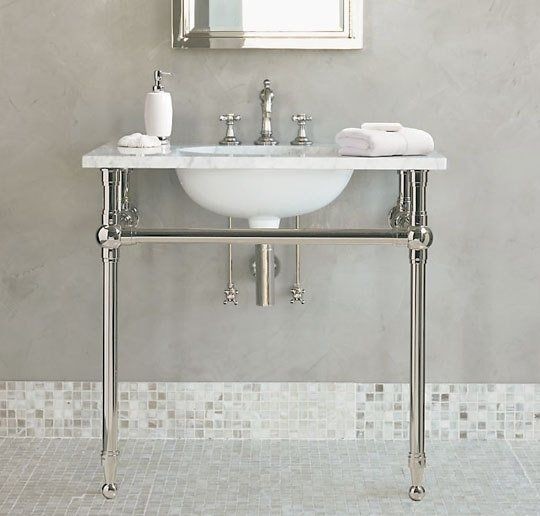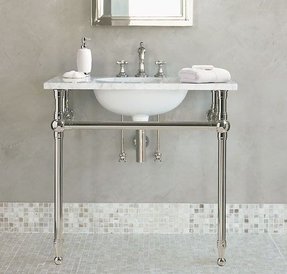 Metal console sink base with ball feet. A pedestal stand with large towel bar offers a great solution for small bathrooms. Chrome plating defines the chic contemporary style, looking particularly fine in gray toned bathrooms.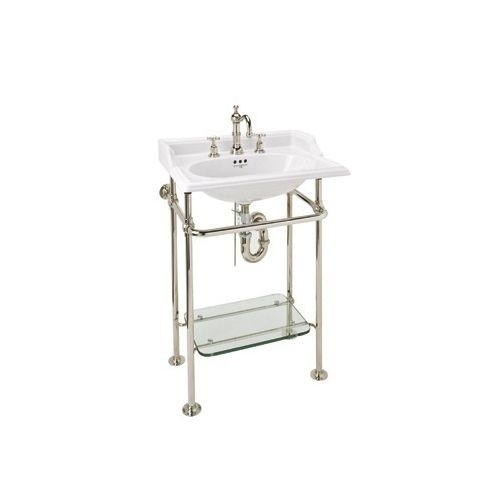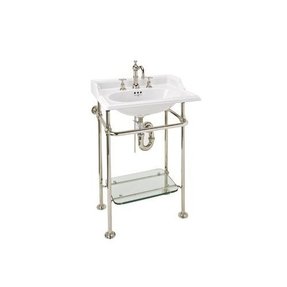 Wash Stand with Glass Shelf in Polished Chrome