The most magical part about Christmas? Seeing it through the eyes of a child who still waits for Santa's arrival!
If you have little kids at home, your Christmas is bound to be unforgettable. But, maybe, you can also give them the most memorable festive season of all time by allowing them to be involved with the decoration process?
From tree ornaments to lighted displays, here are some Christmas decorations that will definitely wow them.
The Elf on the Shelf
You've probably already told your kids that, depending on whether they've been nice or naughty, Santa will bring them either presents or coal. However, do you know who's actually responsible for keeping track of all this? It's scout elves, of course!
The Elf on the Shelf is a very special type of Christmas decoration. Every Advent morning you can surprise your kids by moving it around and placing it on a different shelf or spot;

It also comes with an illustrated book that tells this scout elf's story, so you could even give it to them as an early Christmas present (to encourage them to be good, of course);

Not only did the storybook win Book of the Year by Creative Child Awards and National Best Books Award by USA Book news: the whole package was declared Best Toy by Learning Express!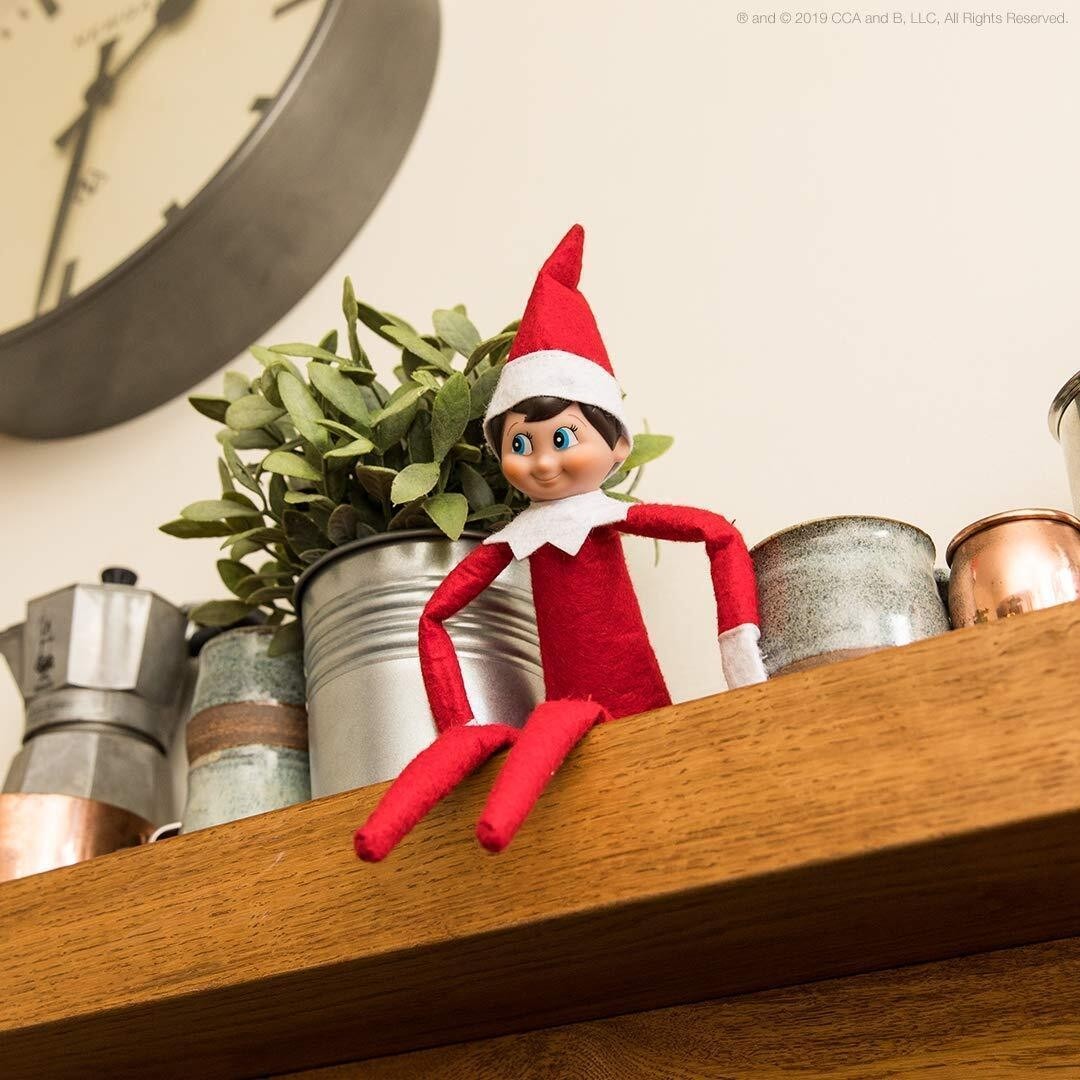 Airblown Grinch and Max in Sleigh Display
Imagine your kids' faces when, walking home from school, they'll find the Grinch himself hanging out in the garden!
This outdoor lighted display will probably be their favorite Christmas decoration: 12 foot high, it will also become the highlight of your street;

Since it can be deflated and compacted, you can easily store it away without it taking up too much space until next Christmas.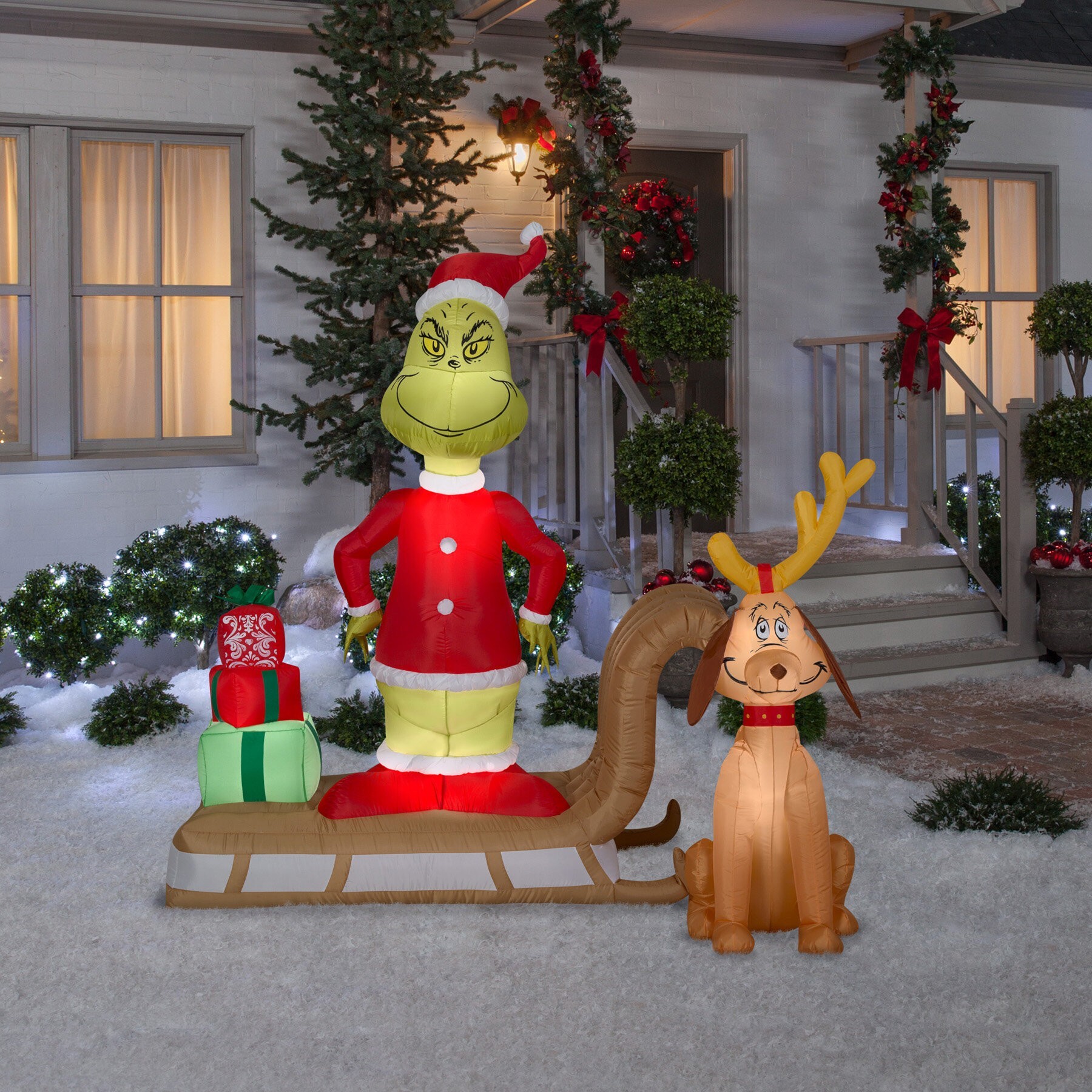 Christmas Elf Door Wreath
We're so used to placing our Christmas wreaths on the front door that we forget about the most important place for them: the door to your kids' bedroom!
This adorable little elf will welcome back your kids every time they come home from school and will even turn the dreaded bedtime into something to look forward to;

Bursting with festive colors and lights, it's perfect to introduce Christmas into their bedroom.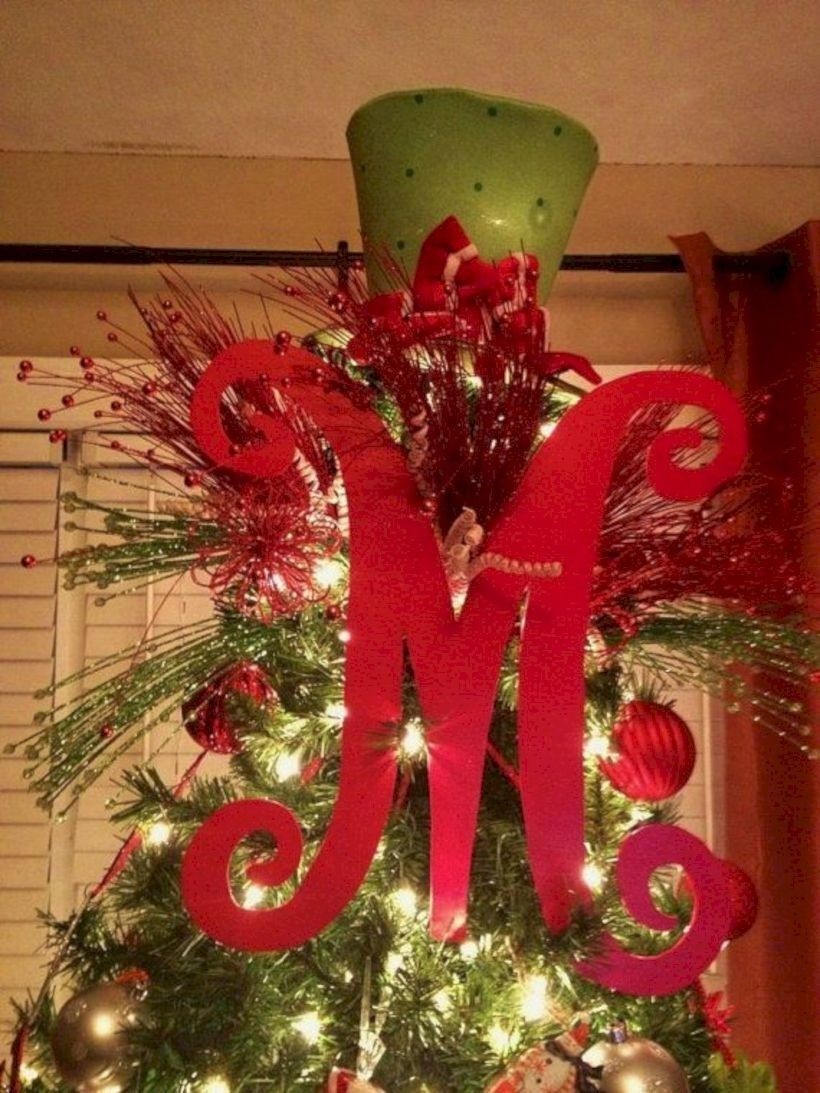 Mengersi Christmas Deer Bedding Pillowcase Duvet Cover Set
When you tuck in your kids to read them a festive bedtime story, why not help them get in the right mood by wrapping them up in the cutest Christmassy bedsheets?
This duvet cover set can give an even more festive look to their bedroom: because it's available in different designs and colors, you're bound to find their favorite one;

For extra peace of mind, this set is made of a 100% cotton blend: natural, breathable, and oh-so-cozy.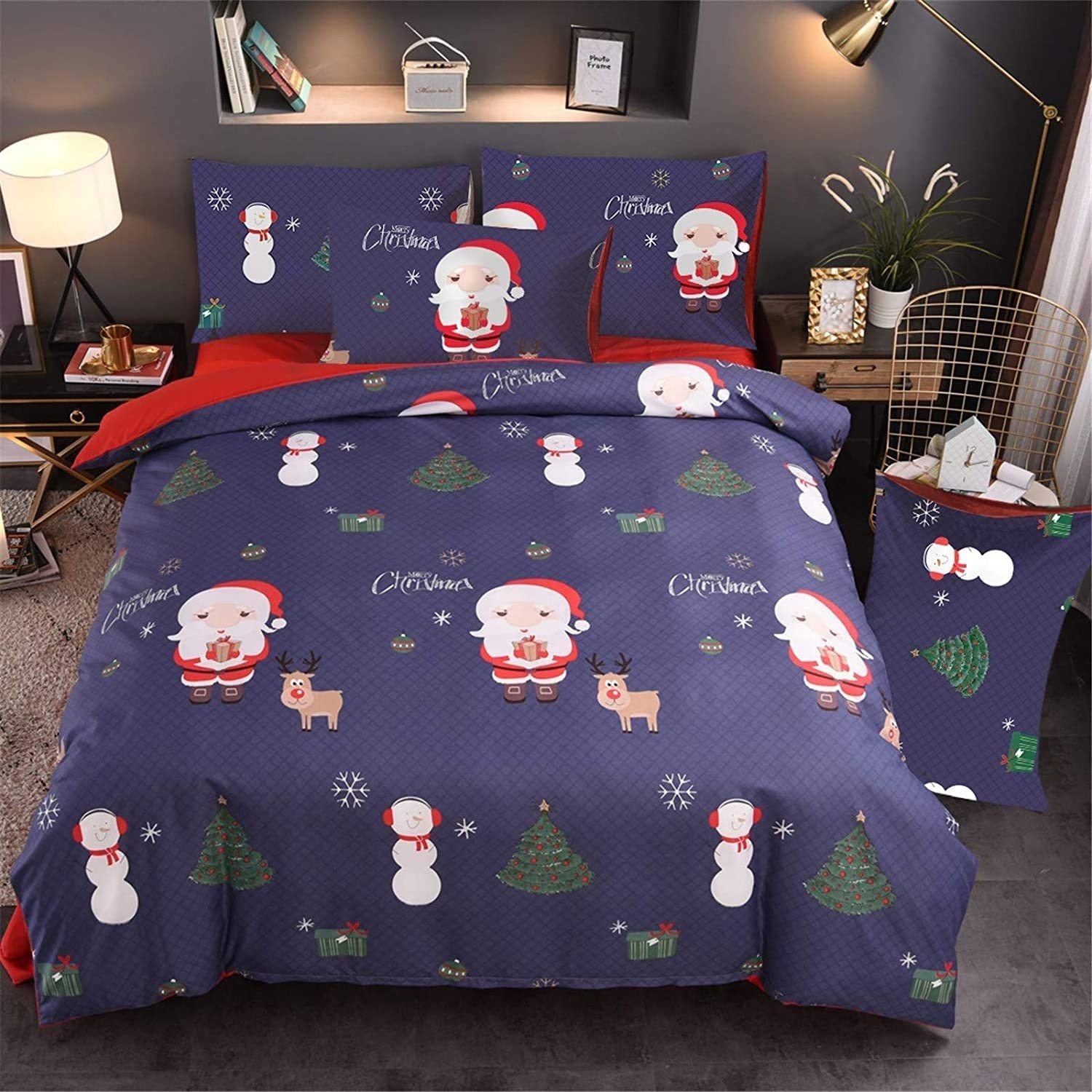 Mickey & Minnie Fairy Lights Standard
Do your kids love everything Disney-related? Then give the Christmas sparkle a new face (or two), this year:
This Mickey & Minnie Mouse fairy light set features 20 lights with the immediately recognizable design of the most famous mouse couple;

You could use it in their room or add it to your main Christmas display in the living room, letting it hang from a shelf or down the stairs. Or why not ask your kids where they would like to see it?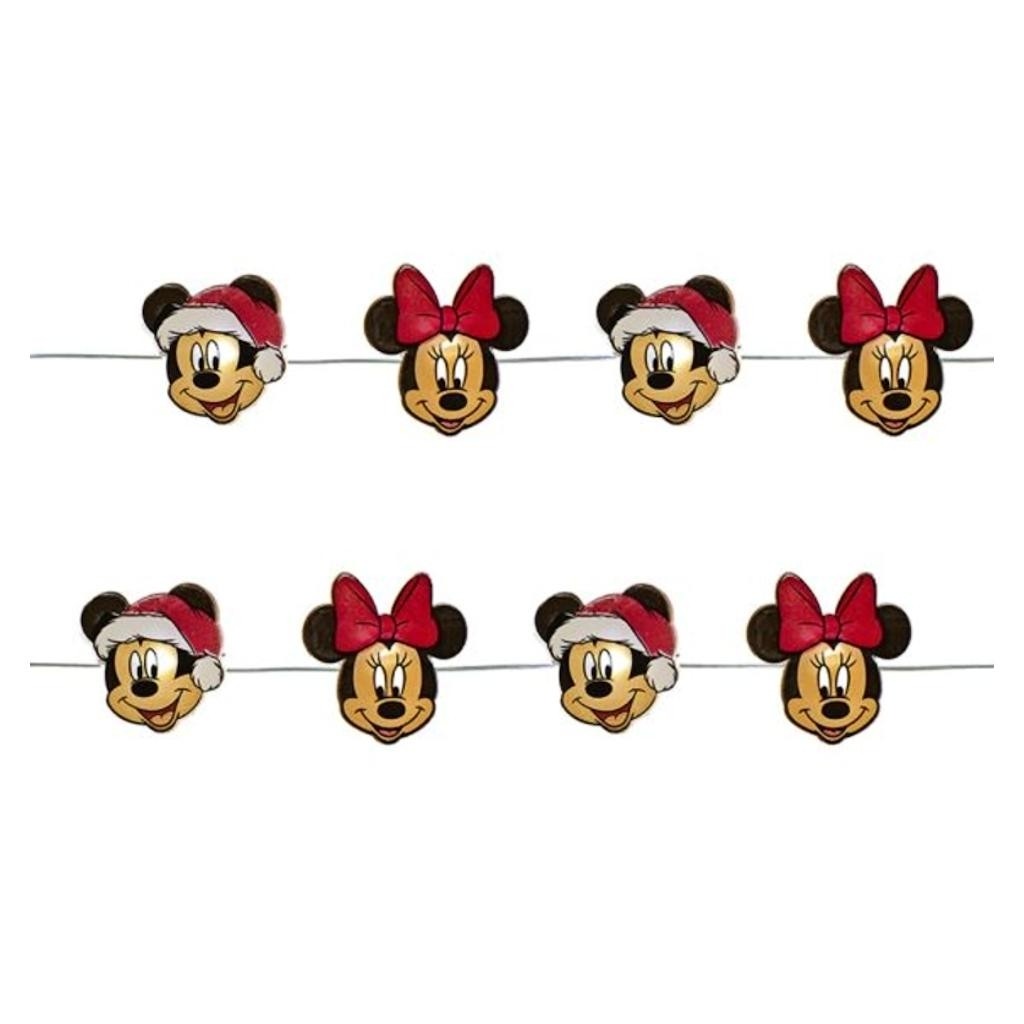 Disney's Frozen Holiday Ornament Set
We know that you've been trying to forget all its songs after hearing them twenty times a day, but, since it's Christmas, you might have to… let it go.
After all, thanks to its snowy setting and the funniest snowman of all time, the festive season is the best time to celebrate your kids' favorite Disney movie:
Turn your Christmas display into Arendelle by letting your kids hang this Frozen set;

Featuring six figurines with its protagonists and most memorable characters, it will let them transport the atmosphere of their favorite Frozen scenes to your Christmas tree.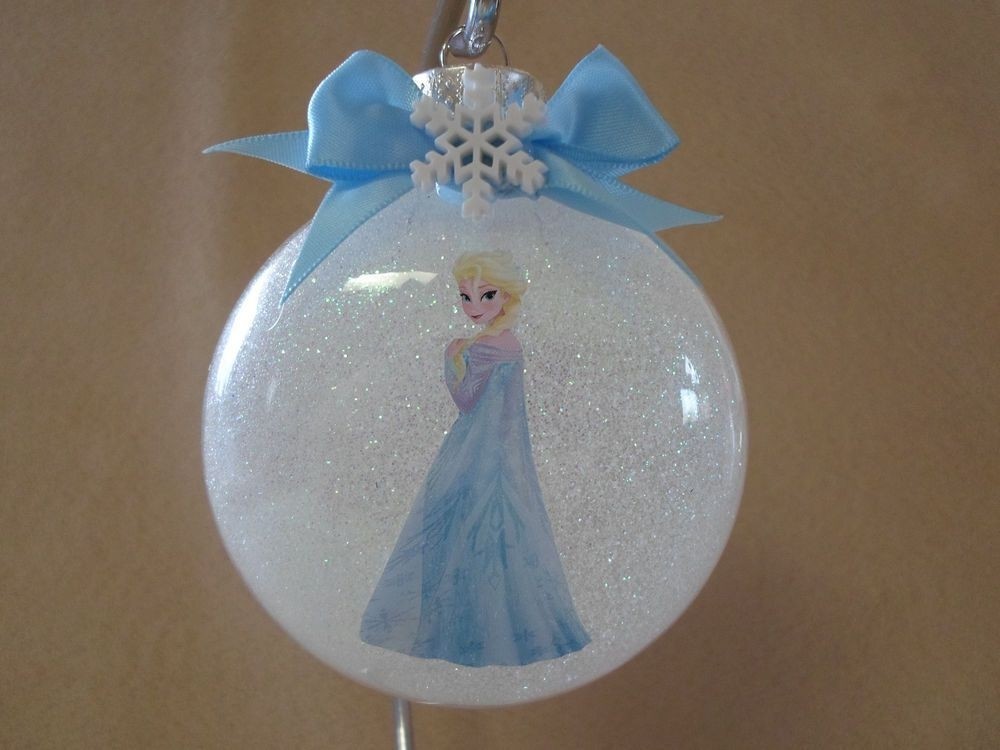 Peppa Pig 19" Printed Stocking Standard
Perhaps your kids love rewatching Peppa Pig's adventures? Then imagine how happy they'll be when you tell them that she's popped in to drop a unique stocking just for them!
With 19 whole inches of space, this Peppa Pig stocking has got lots of room for candy and small gifts;

You can hang it by the fireplace if you have one or, thanks to the handy loop, even to their bedroom's door.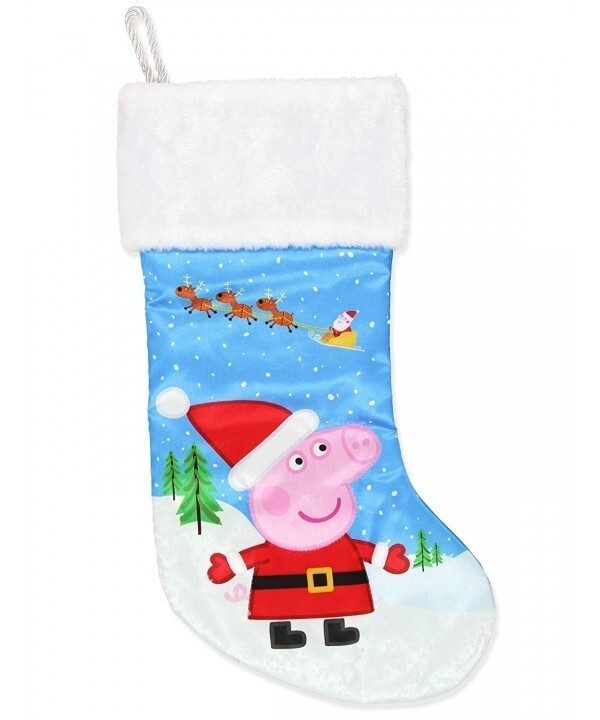 Calista Baby Santa's Kids Chair
Unfortunately, Santa might not be available every day due to his busy December schedule. Luckily, this little Christmas chair will make your kids feel like they can sit on his lap whenever they want:
Ideal to be placed in their room, right next to your Christmas tree or by the fireplace, this red chair is one of the most Christmassy decorations we've seen and will definitely become your kids' favorite thing to sit on;

Because it's their size, it'll also make them feel like it's their special place, only for them (no adults allowed!).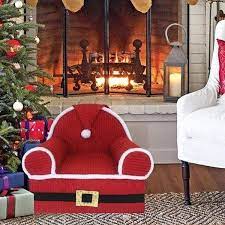 Nightmare Before Christmas Jack Skellington Nutcracker
Do your kids love rewatching The Nightmare Before Christmas during both Halloween and the festive season? Then take them to Christmas Town with this Sandy Claws version of Jack Skellington!
Instead of the traditional nutcracker, this is a unique twist that will remind them of their favorite movie;

Whether you want to place it by the fireplace, on a shelf or somewhere else entirely, it's sure to become an attention-grabbing piece in your family's display.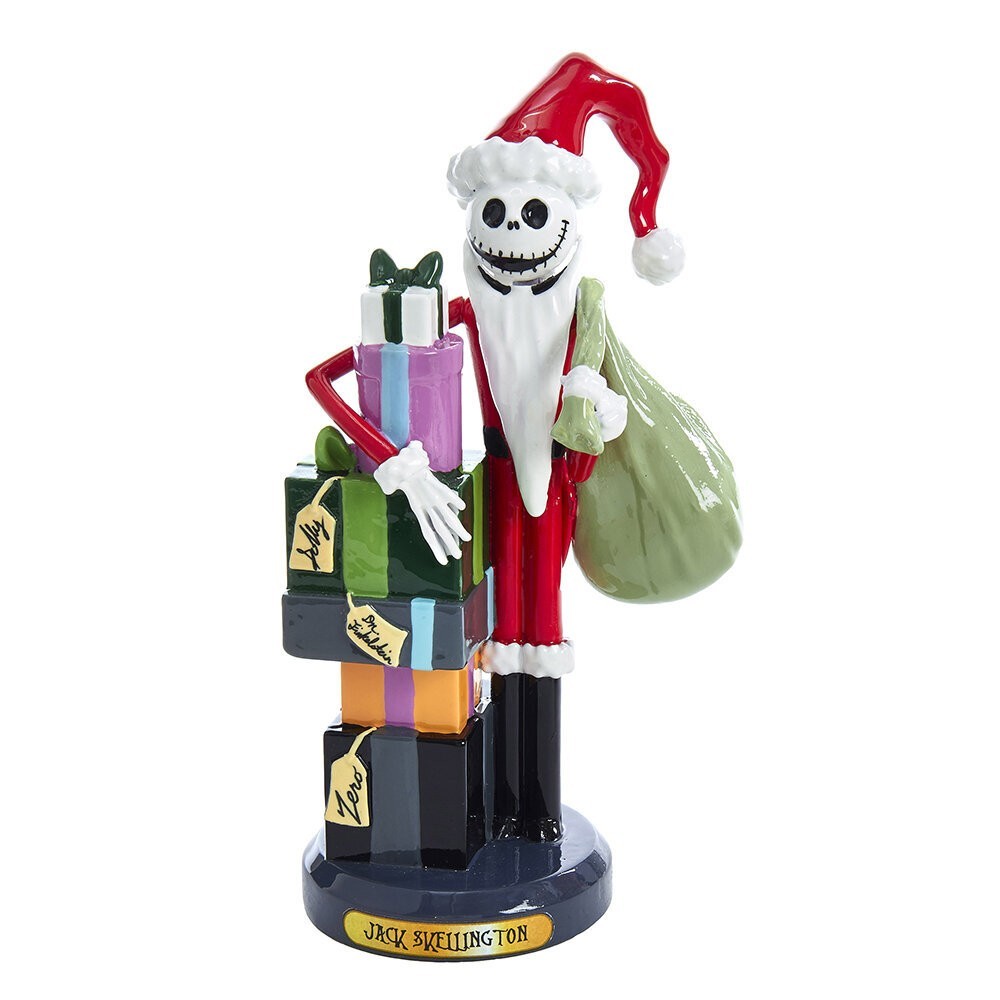 Harry Potter Quidditch Ornament
With so many Christmassy scenes throughout the entire book and movie series, we bet your kids associate Harry Potter with this holiday. Make their Christmas by letting them help you decorate the tree with this figurine:
After all, Santa isn't the only one who can fly. Look at how well Harry is doing on his broomstick!

Making it look like he's playing quidditch, this figurine seems to be made for the highest branches of your Christmas tree.