Our Choice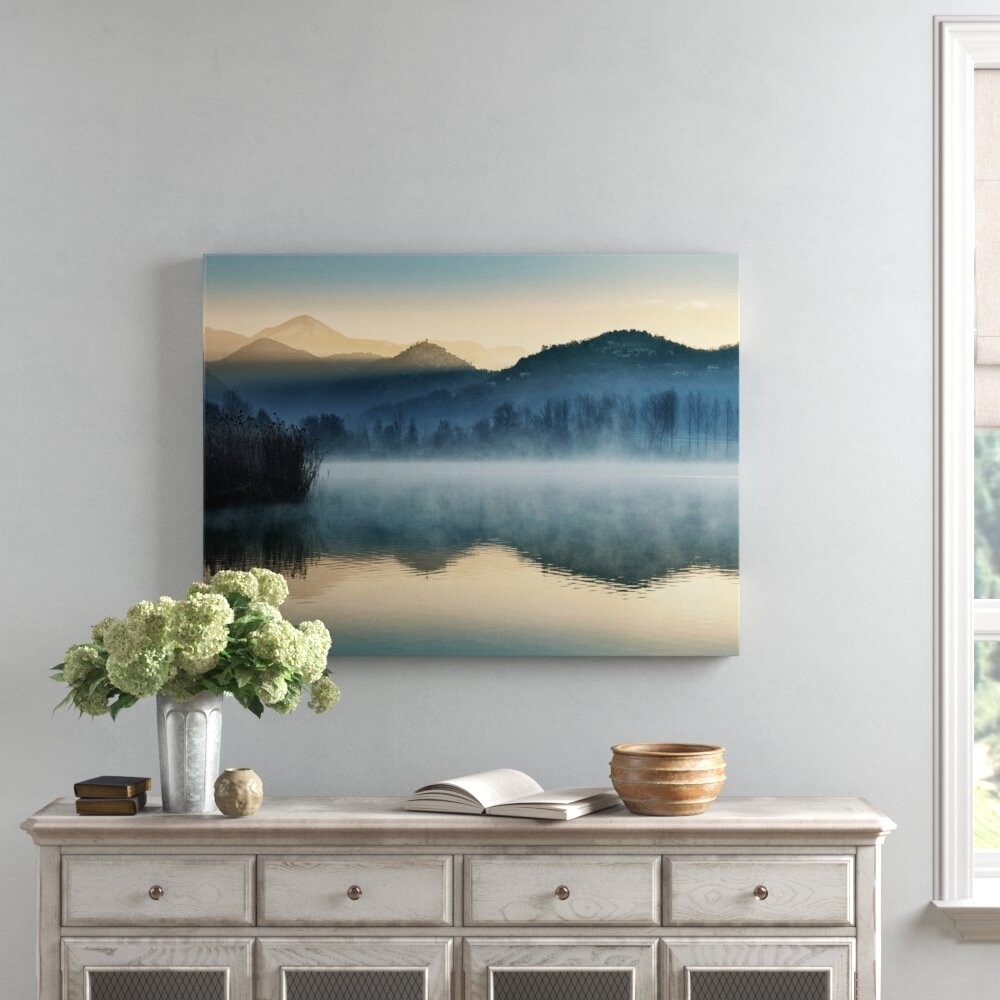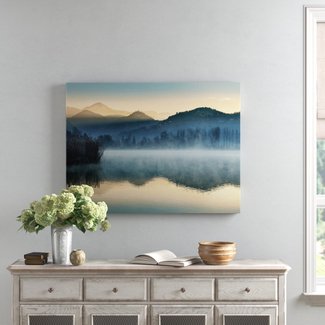 'Quiet Morning' by Danita Delimont - Wrapped Canvas Photograph Print
Add a little tranquility to your entry, living room or workspace with this beautiful photographic print wrapped canvas. A wrapped canvas does not require a frame, although you could add one if you wish. The scene is a quiet lake with fog rising off it. Mountains are reflected in the lake. It is created in blue and brown tones, giving it an almost wistful quality.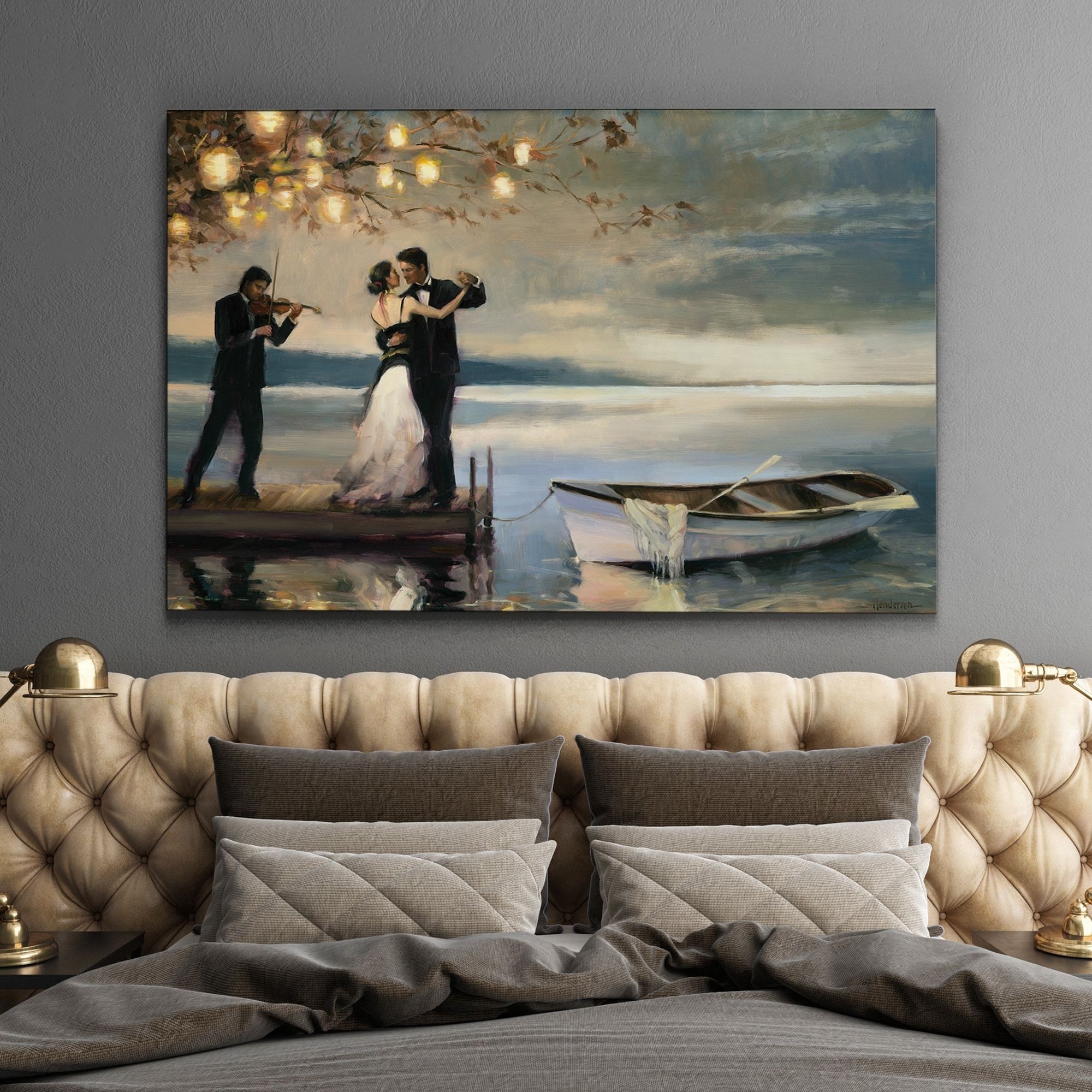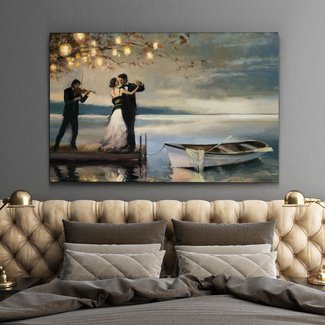 'Twilight Romance' - Print on Canvas
We are not sure if this is a garden party or the prelude to a romantic getaway, but a couple dances on the end of a pier while a violinist provides their music. A rowboat stands ready to whisk the dancers away. Overhead, lanterns hang from a tree, illuminating the scene, but in the distance storm clouds pile up. Print on wrapped canvas, ready to hang. A frame could be added if desired.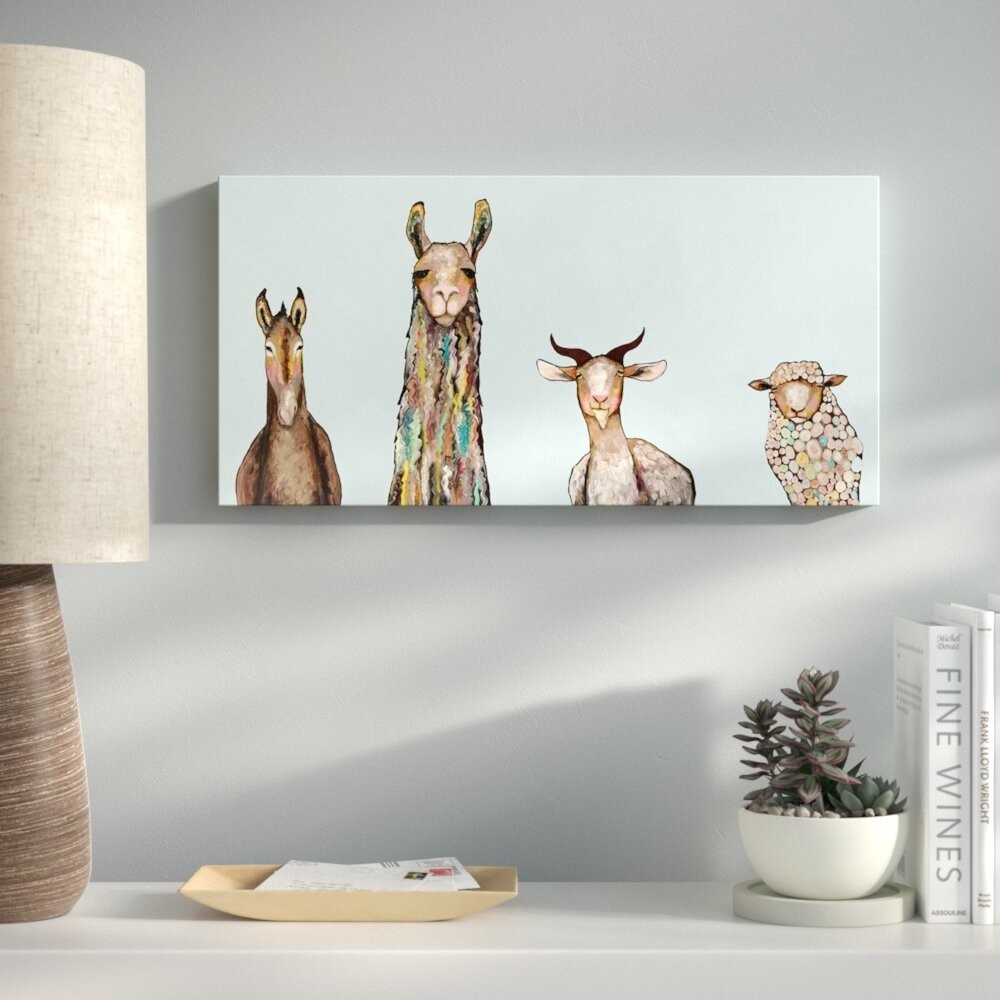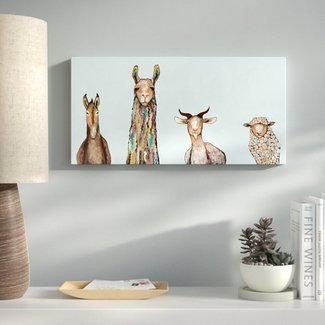 'Donkey, Llama, Goat, Sheep' on Sky Blue Background Print on Canvas
Bring a little humor and friendliness into your home with this canvas print of a donkey, llama, goat, and sheep. Displayed against a sky-blue background, the four barnyard animals appear to be looking curiously at something. The expressive animal faces are painted in cheerful warm colors. Wrapped canvas print, shipped with a hanging attachment for easy installation. You could frame it, but really, this picture is complete and ready to hang as it is.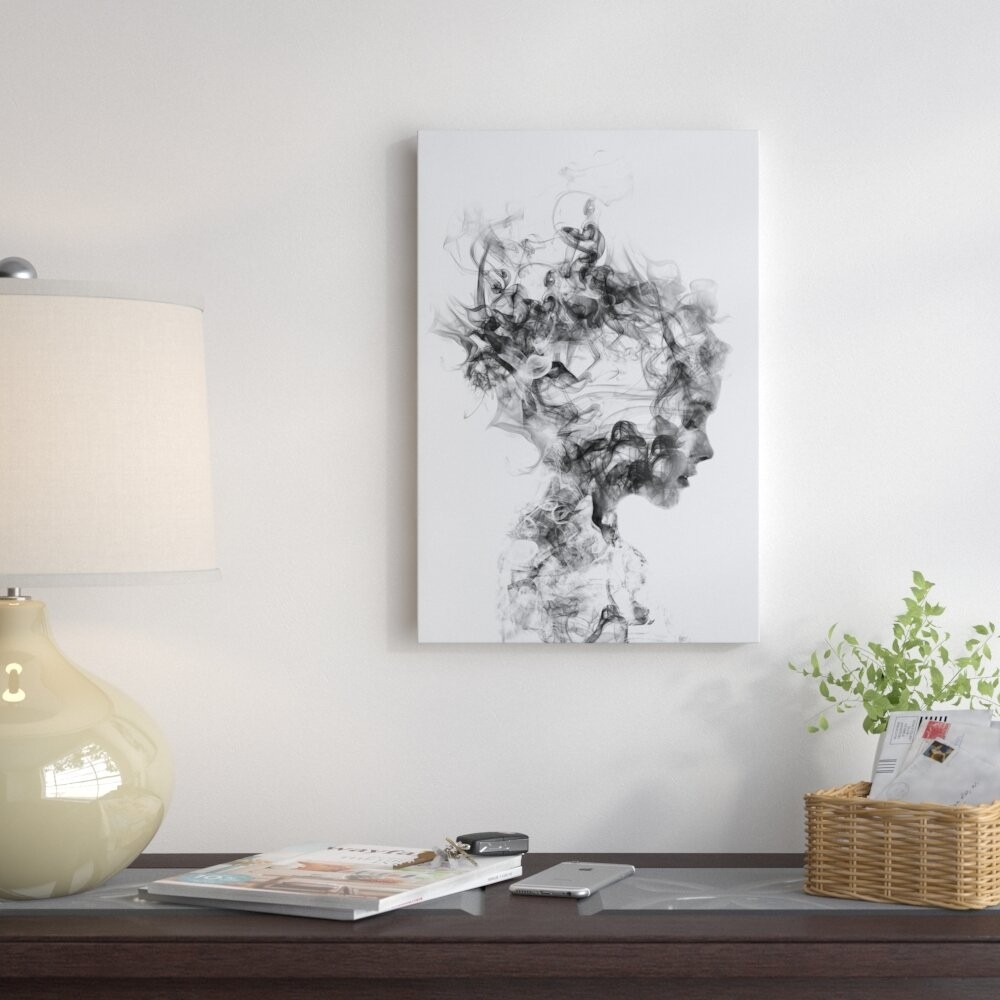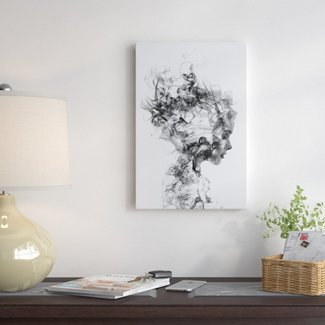 'Dissolve Me' Graphic Art Print
Ethereal black and white pen with a little water and ink washing create a surreal image of a young woman. The title, Dissolve Me, gives an indication of the state of mind being portrayed. Delicate wisps rise up from the head, suggesting hair, but also suggesting various representational items. An excellent choice to go with a spare design theme where the background incorporates warm colors. Comes ready to hang, no additional work needed.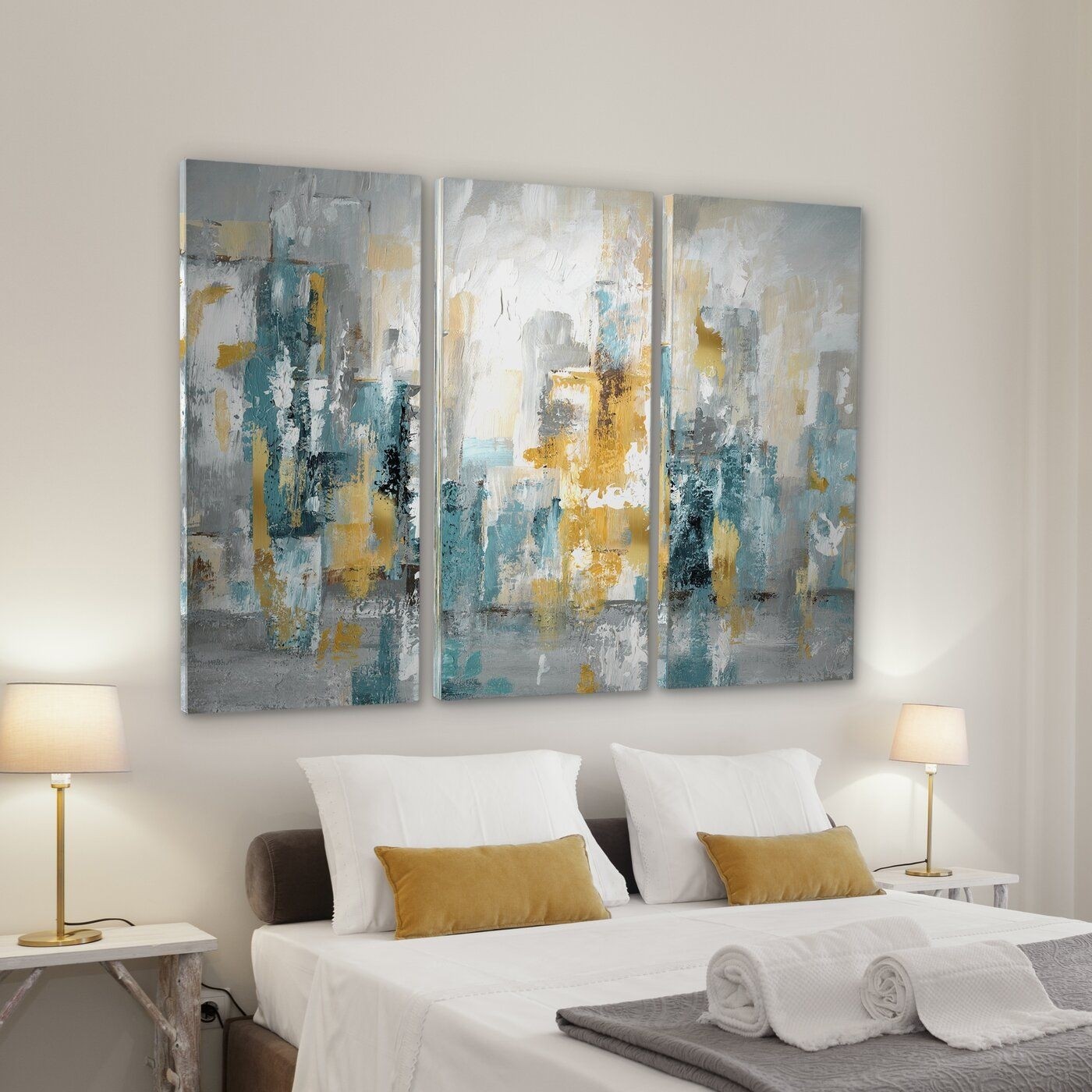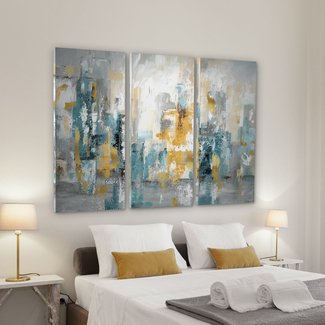 'City Views II' Multi-Piece Image on Wrapped Canvas
This multi-piece, wrapped on canvas, set gives the impression of a city street after a rainstorm. The original was probably painted using a palette knife as the bold slabs of color indicate the reflections of color, as well as the stark shapes of the tall buildings. This is a formal perspective study that has grown up to represents a neighborhood. Add a little imagination, and you can visualize the people inside the buildings who will soon be coming out.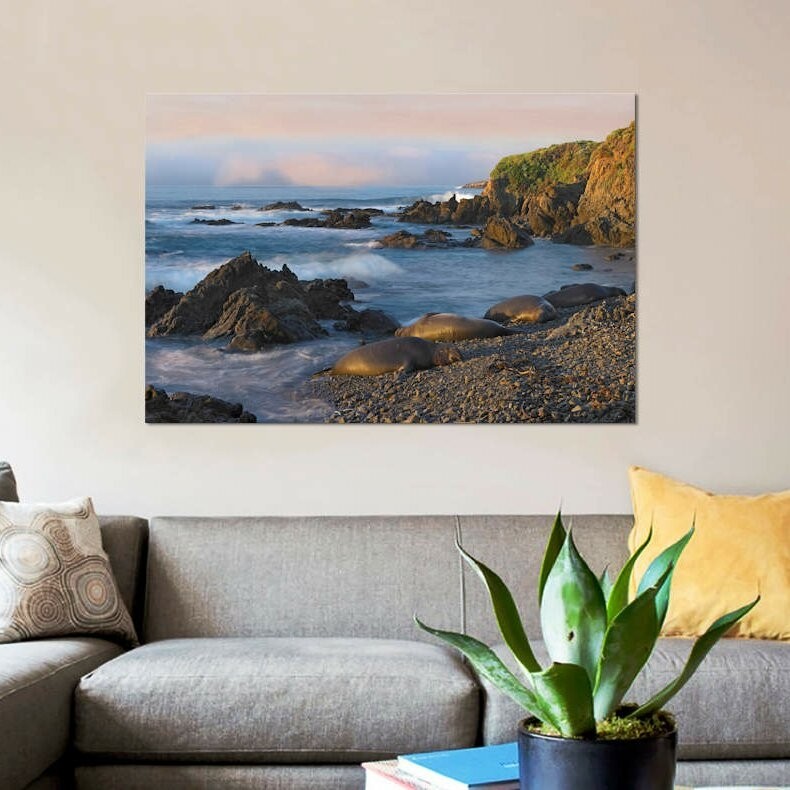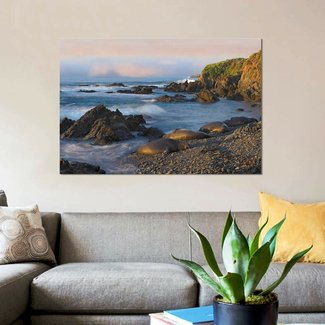 'World Map on Wood' by Jamie Macdowell - Wrapped Canvas Gallery-Wrapped Canvas Giclée Print
Here is something a little different. It is still a gallery wrapped canvas giclee print, but instead of a picture, it appears to be a map that is painted on wood. No political details, such as country boundaries are included, just the bold shapes of the continents as one might see them from space. Perfect for the wall of an office, it is a reminder that from space there are no borders.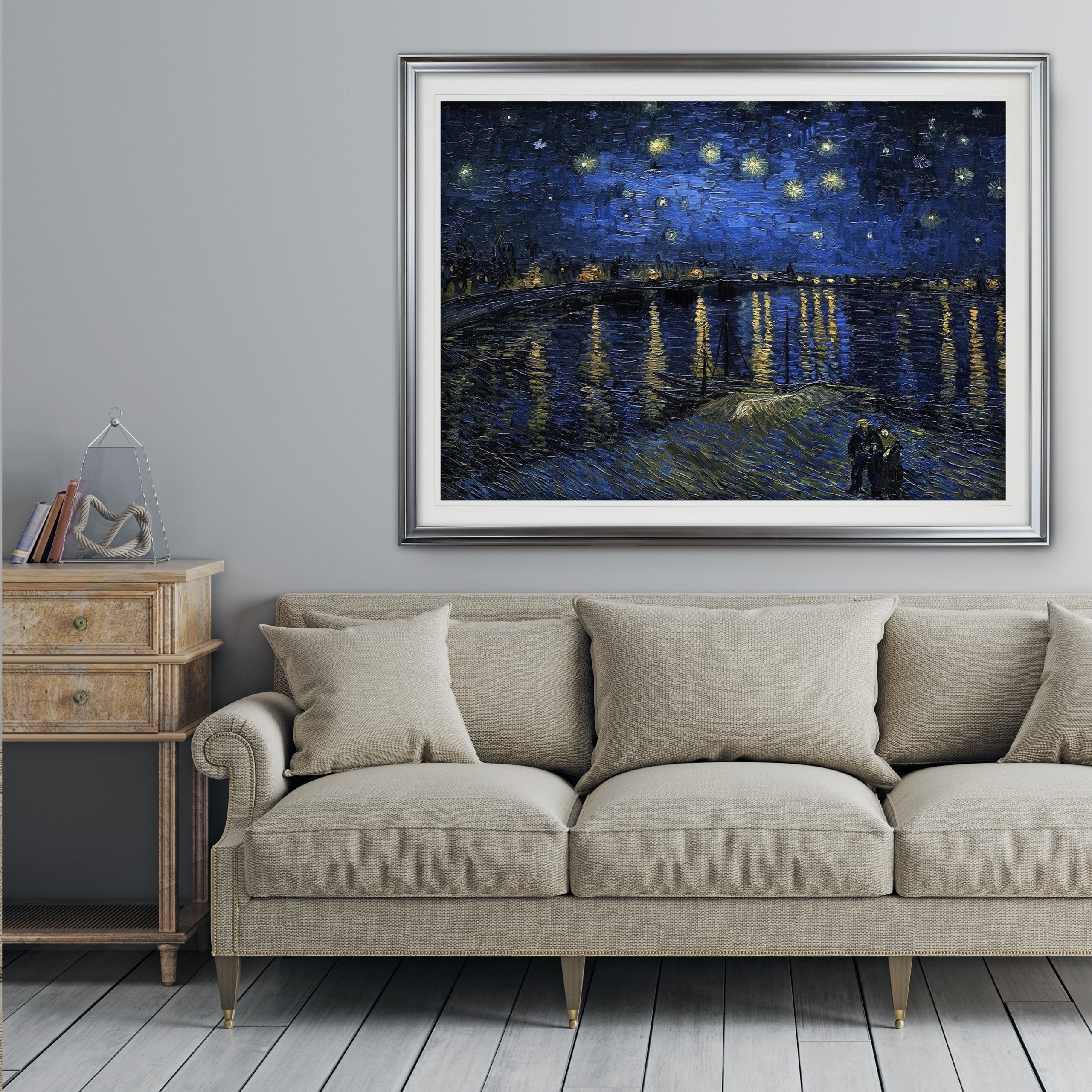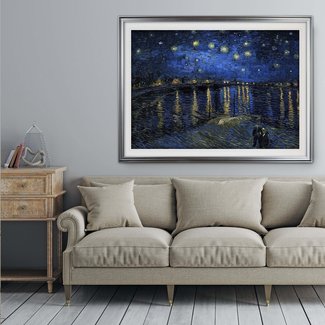 'Indigo Forest' Print
Done completely in shades of blue, there is a lonely, chill quality to this painting. Teamed with warm colors or placed on the mantle of a fireplace, it can easily hold its own. It is a good way to suggest that inside is a good place to be on a wintry day. There is an ethereal quality to this wood. You could easily imagine a mystical stag or lone warrior stepping out from among its trees.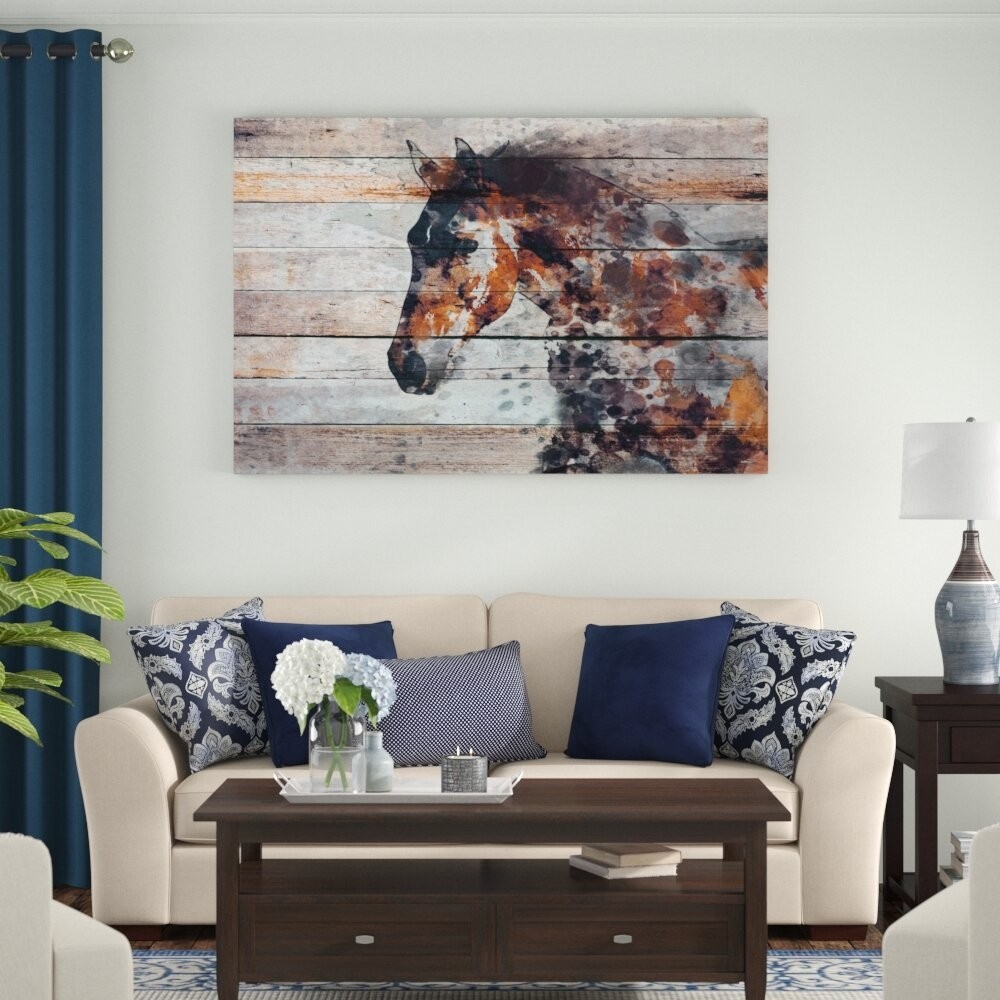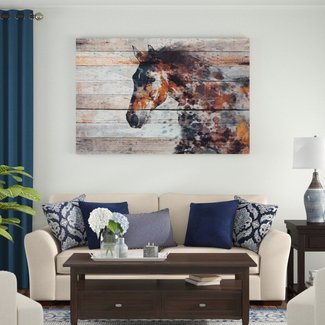 'Fire Horse' by Irena Orlov - Print
This one is a real treasure. Shipped with an authenticity certificate, it depicts a painting of a rust and white-colored horse that looks as if it could gallop off the woodgrain background. It is available in two formats: wrapped canvas or floating frame. While not quite the same as a signed, hand-embellished, numbered painting from Irena Orlov, this print will still allow you to enjoy this artist's impressive work – at a far less impressive price!