Our Choice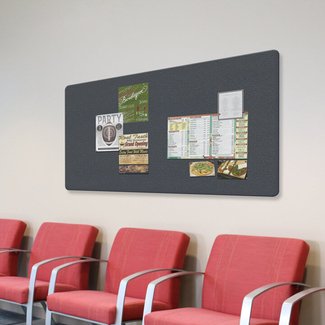 Ghent Fabric Wrapped Wall Mounted Bulletin Board
Ghent Manufacturing is an expert on the art of creating presentation materials. This fabric wrapped frameless bulletin board, with its gray color, will be the perfect background for the information you need to pin up as a presentation or means of sharing information. Modest, unobtrusive, yet a class act for anywhere you want to place it, you can count on it to be presentation perfect.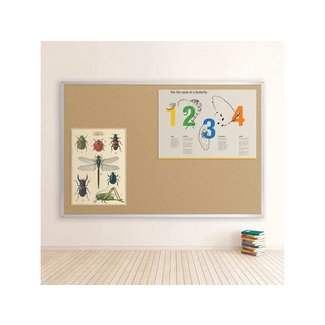 Best-Rite® Valu-Tak Series Wall Mounted Bulletin Board
Not every bulletin board needs to be a statement. While it is always good for a bulletin board to be neat and trim, sometimes all you need is functionality. This aluminum framed corkboard will certainly do the job. To use an old saying, "It is neat but not gaudy." You can easily post menus, lesson plans, or schedules and expect them to stay put on this workday display bulletin board.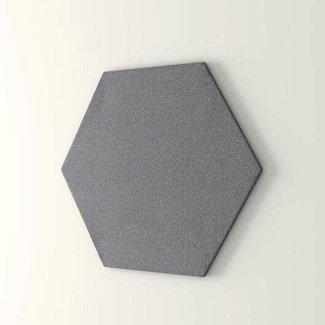 Wall Mounted Bulletin Board
Here is something a little different in the way of bulletin boards. This six-sided bulletin board is created by covering the acoustical soundboard with fabric. Not only does it make an unusual place to pin messages, but it can also help dampen sound in acoustically-challenging spaces. Not only that, but it is also available in various colors and can be used as building blocks for an eye-catching bit of art through simple arrangement.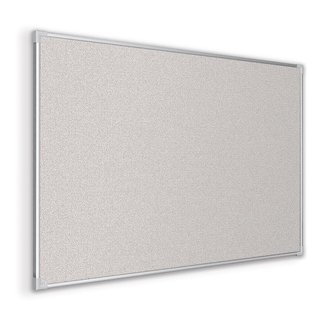 Best-Rite® Ultra Pebbles Wall Mounted Bulletin Board
In today's world of variable and transient populations, it never hurts to think about how to keep things clean. This anti-microbial, stain-resistant vinyl board is far easier to clean than your standard corkboard. The anodized aluminum construction will help keep your bulletin board looking good and working for you long after you and your staff have wilted from exertion. Available in two sizes, it is ready to meet your bulletin board needs.
Double Door Enclosed Bulletin Board, 48" x 36"
Tired of those important announcements going missing or pictures posted to honor special achievements acquiring extra artistic embellishments? Protect your important messages, bulletins and even employee or student of the month photos with this lockable double-door bulletin board. Place your items on the corkboard, pinned in place, and then close the doors and fasten them. It is the perfect way to discourage tampering with your information. Available with grey fabric or corkboard background.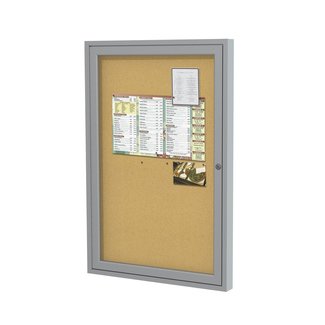 Enclosed Cabinet Bulletin Board
Display movie posters, artwork, photographs and more on this doored bulletin board. It is available with sand, satin or oak background colors to suit your décor. You can purchase it as a single door unit that is displayed vertically, as a two-door unit or even a three-door expanse. Regardless of what you are protecting or why, you can count on this board to give you a helping hand with keeping your displays safe.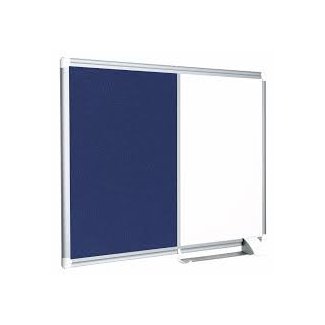 New Generation Gold Ultra Wall Mounted Magnetic Bulletin Board
You can have the best of two worlds with this combined felt and magnetic bulletin board. The felt side is flame retardant, and suitable for either push pins or Velcro attachment. The magnetic side is suitable for magnets or for erasable markers. With so much versatility, you will have little difficulty displaying important posters or notes, or leaving messages for others. An aluminum tray for markers and hardware for hanging are included.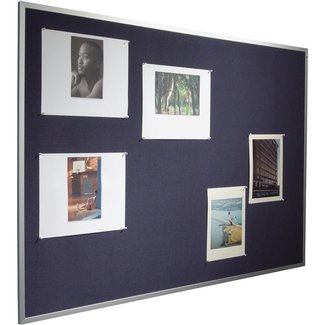 Best-Rite® Fab-Tak Wall Mounted Bulletin Board
Avoid having to use tacks or pins with this cloth board set up for hook and loop hangers. Available in six different sizes, you are almost certain to find a board that will fit your space and your needs. Perfect for storyboards, educational media, and for other special items. The boards are framed in aluminum and are cork covered with washable cloth which is treated to prevent microbial growth. The boards are unharmed by most household cleaners.
Burlap Wall Mounted Bulletin Board
Give your interior design a homespun feel with this burlap covered wall-mounted bulletin board. Available in burlap or vinyl weave, this fabric is applied to fiberboard, and framed with red oak wood. Absolutely great for those must-display permanent posters or for unframed artworks by students or family members. The rough weave is durable and attractive, suitable for home, office, school or commercial use.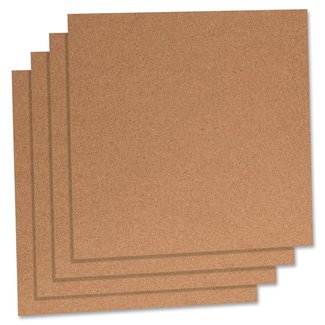 Wall Mounted Bulletin Board, 1' H x 1' W
Perfect for hard-to-fit spaces, this roll of corkboard can be used as an extra-large wall-mounted board, or trimmed to fit oddly shaped or difficult spaces. No struggling with frames or metal wall mounts. It is also suitable for craft projects, or even for cushioning mirrors or similar breakables. The large roll is perfect for DIY enthusiasts who like to create shaped bulletin boards, or art shapes or letters to apply to a wall.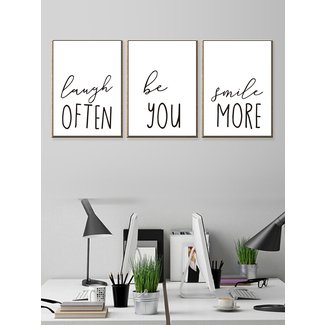 Beech Wall Mounted Bulletin Board 22" x 32"
If you are looking for a wall-mounted bulletin board with the perfect size, color, and pattern, you won't go wrong with this canvas board. It has a perfect size of 22x32 inches and can be displayed anywhere in your house. It is made of premium quality canvas that can be pricked easily with a pin to display your notes, recipe, or family photos. Its beautiful frame matches every type of office or home décor perfectly.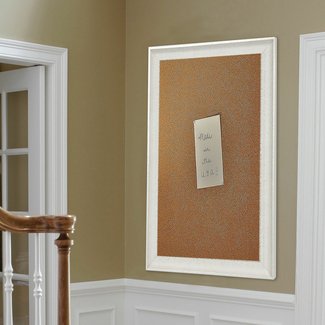 Aristarchus Vintage Wall Mounted Bulletin Board
A wall-mounted bulletin board is a useful item to have in your home. This handcrafted white framed bulletin board will add a vintage country style charm to your living room or hallway. It comes with a handcrafted wood frame with an attractive matte white finish and silver leaf edging. The wall-mounted bulletin board is not magnetic but comes with anchors and drywall screws included. It is a stylish corkboard bulletin board with a charming vintage design.