Our Choice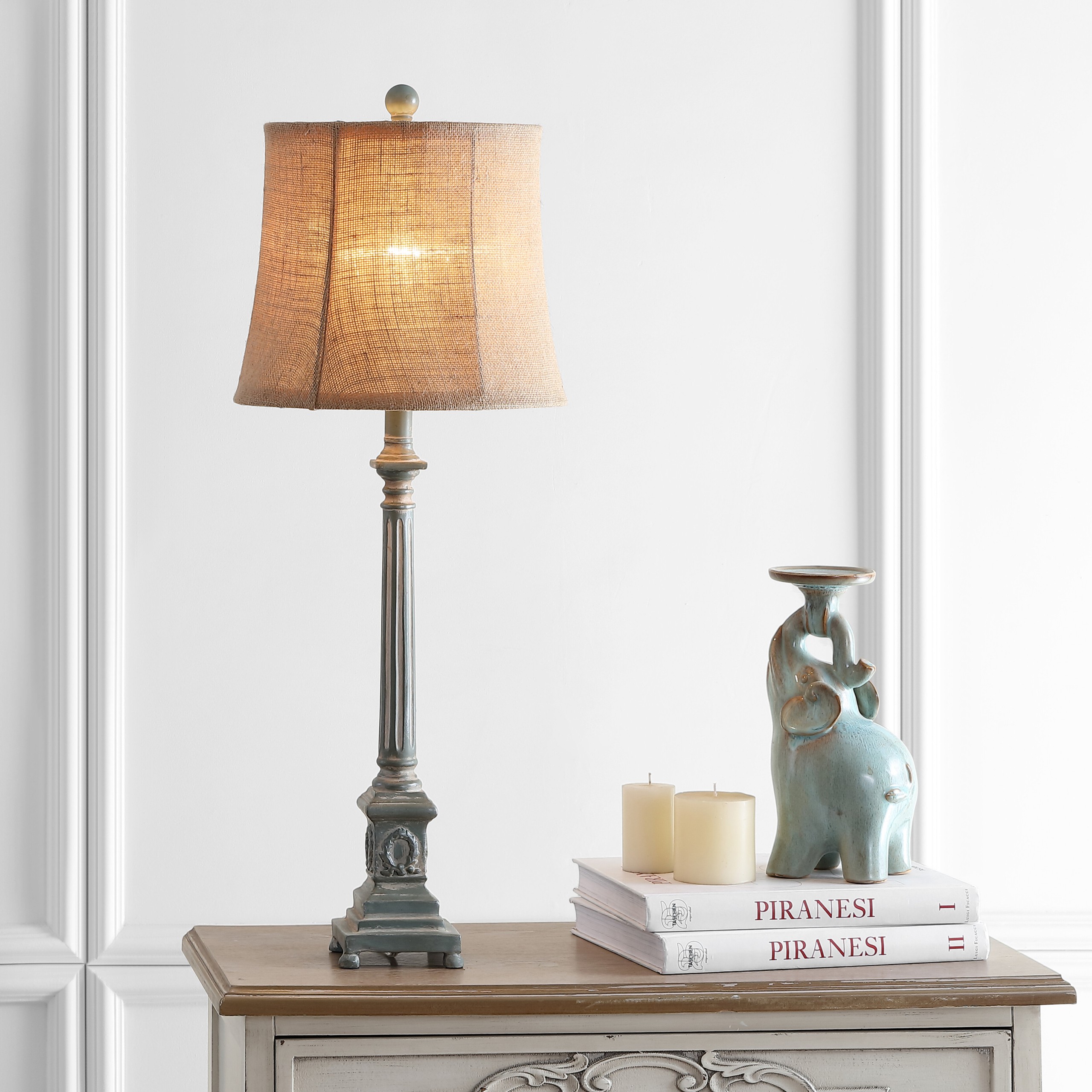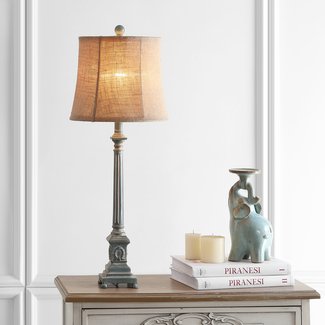 Colten 31.5" Buffet Lamp
Do you seem to never get enough of table lamps? Well here's one more to add to your collection. This buffet-style lamp has a charming countryside style but is still versatile and space-conscious at the same time. It has a turned base, fluted accents and is crafted from faux wood resin to create an antique appearance. It adds sophistication and vintage appeal to any space inside your home, be it a bedroom or living room.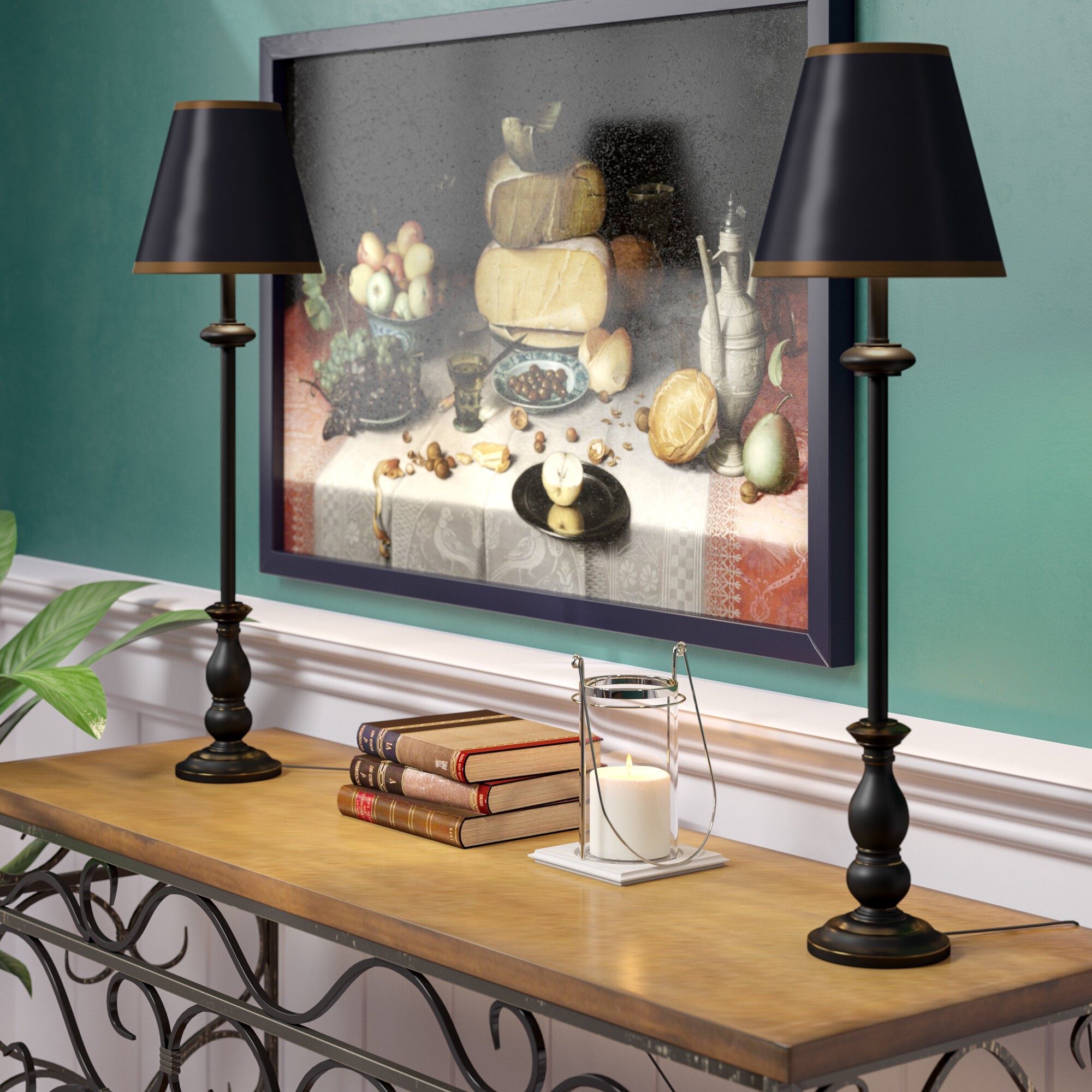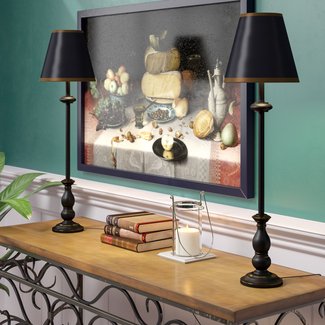 Bladon 26" Buffet Lamp Set (Set of 2)
If you have a keen eye for symmetry, then you won't be able to resist this set of two table lamps. Create a matching look on your dining room server, entry hall table or bedside tables. The base of these lamps is made from turned resin featuring a distressed finish for classic appeal. The caps feature empire shades that are accented with gold bands for a touch of glamour and pizzazz.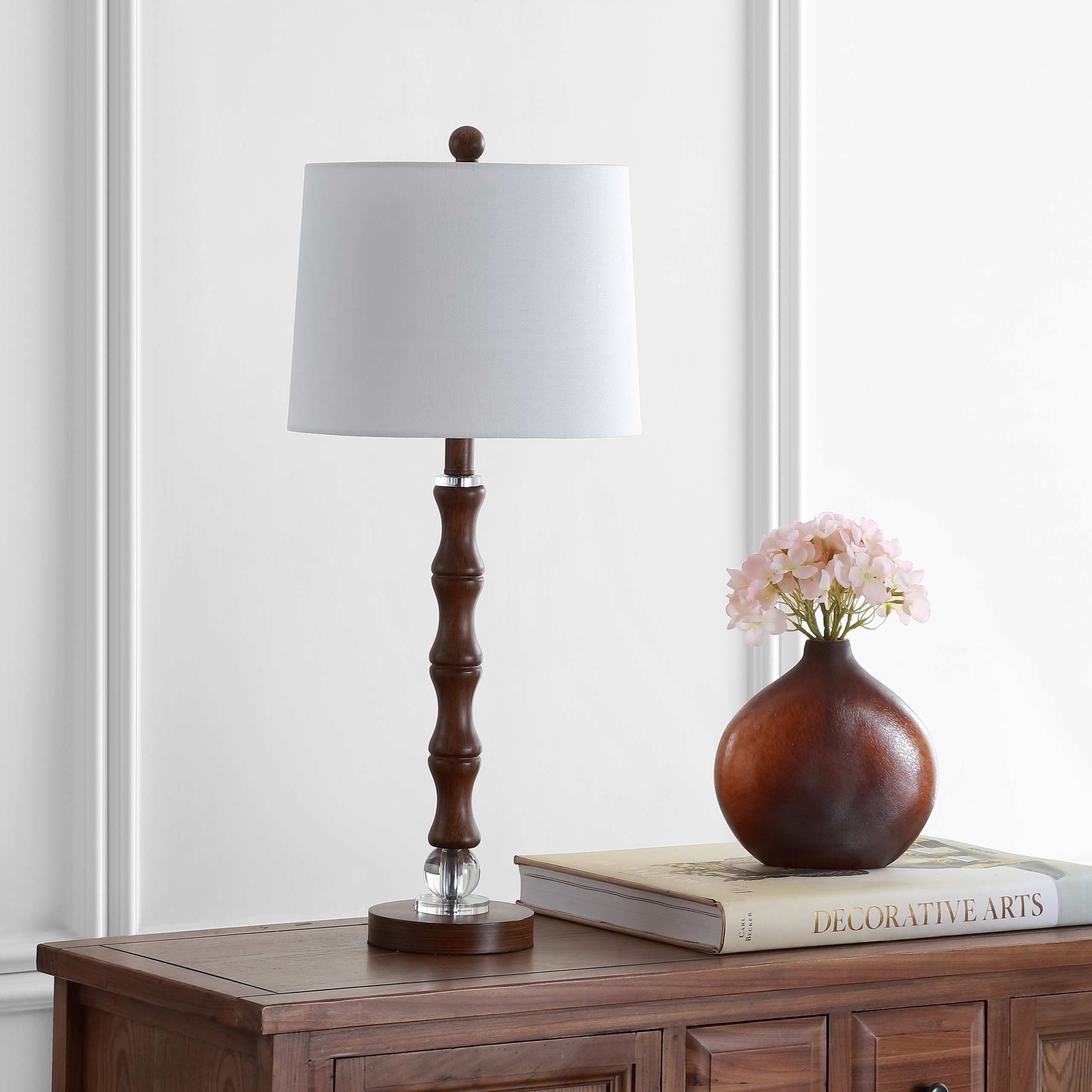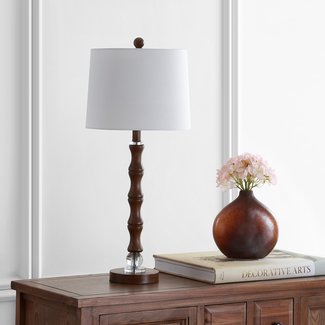 Telscombe 37" Buffet Lamp
This charming lamp is a combination of glass and metal, which all come together to deliver a seriously stunning piece of art. The shade is drum-shaped in an earth tone, while the base of the lamp contains finishes in metallic and glass with chrome legs. The sheer elegance of this lamp means that you can place it in any dull and boring part of the home to instantly give it some personality.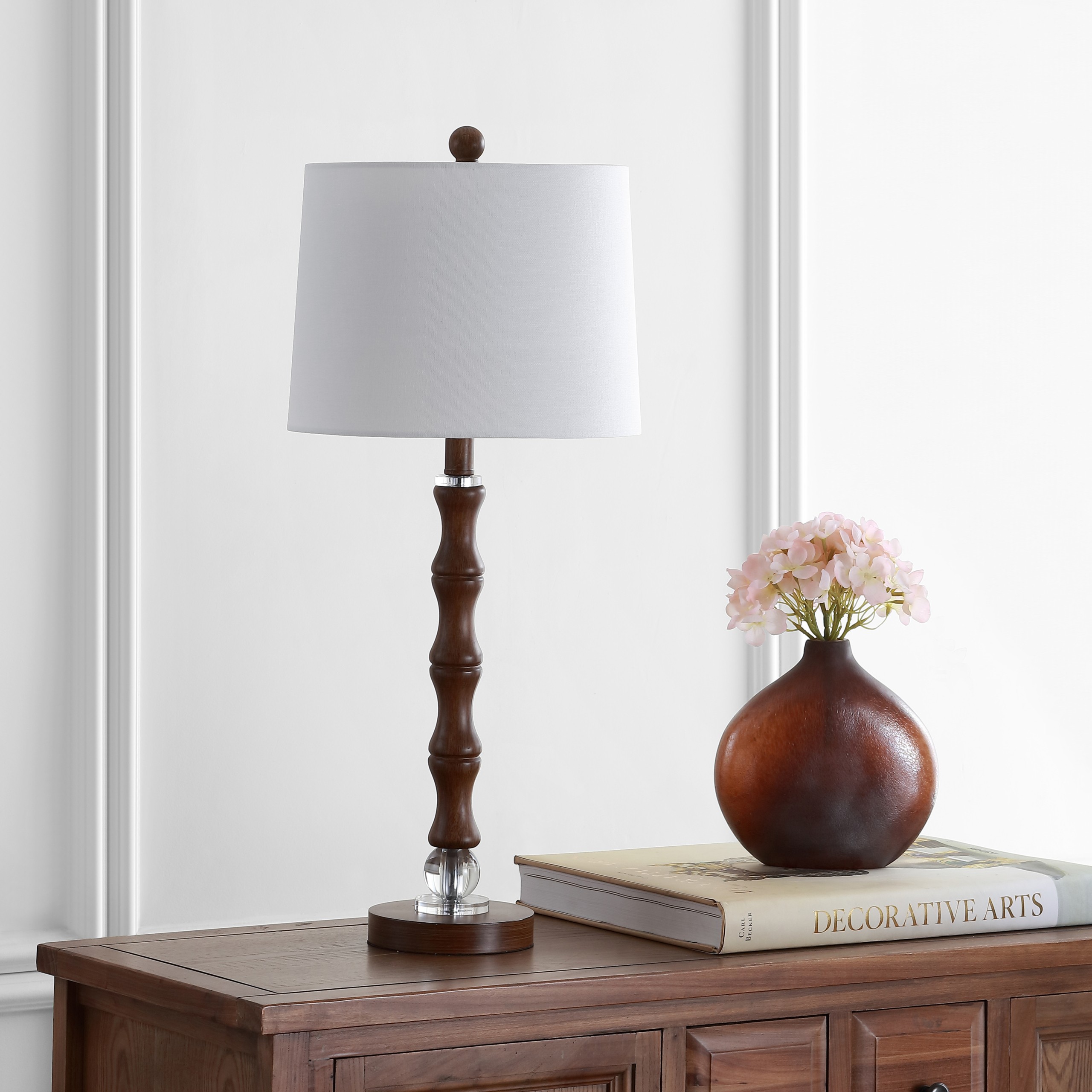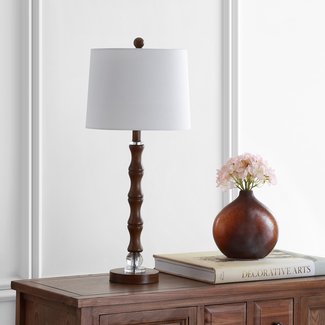 Leah 32" Buffet Lamp
Featuring a dark wood finish and clear crystal base, this charming table lamp adds depth and charisma to any room inside the home. The lampshade is drum shaped and made from off white fabric which is 100% cotton. The dark brown stand and the neutral colored lampshade means that you can place it in a traditional or contemporary home, and it would still add style and sophistication. For a simple and understated look, choose this exclusive lamp.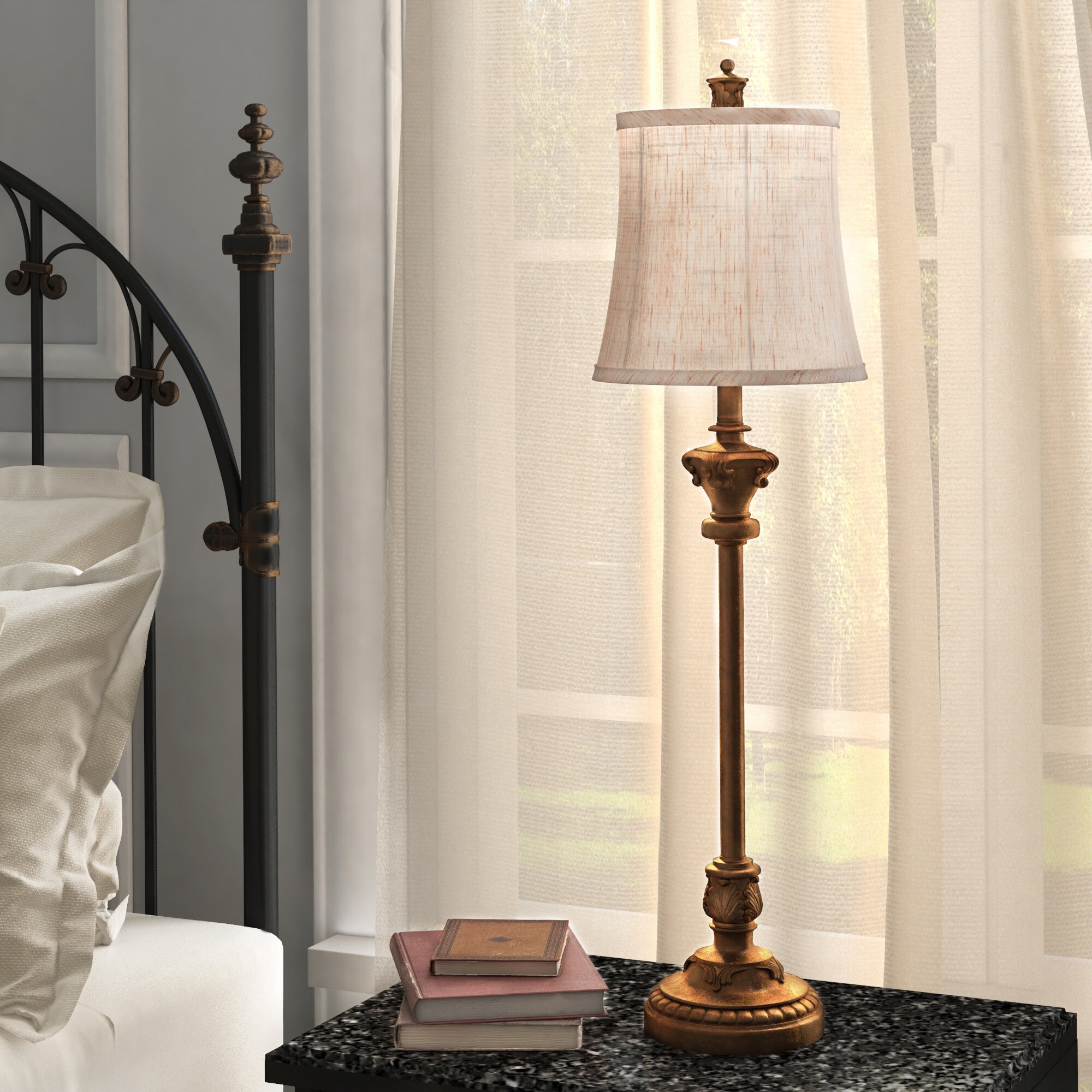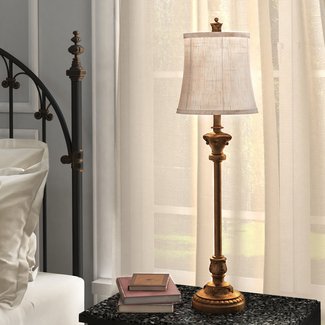 Belford 33" Buffet Lamp
This lamp, although understated with a fairly simple design, immediately catches your eye when you walk into the room. The base is finished in a light gold color while the bell-shaped shade is done in matching light gold fabric. The simplicity of this lamp makes it the perfect addition to a traditional bedroom setting. Place it in an entrance hall for an understated appeal.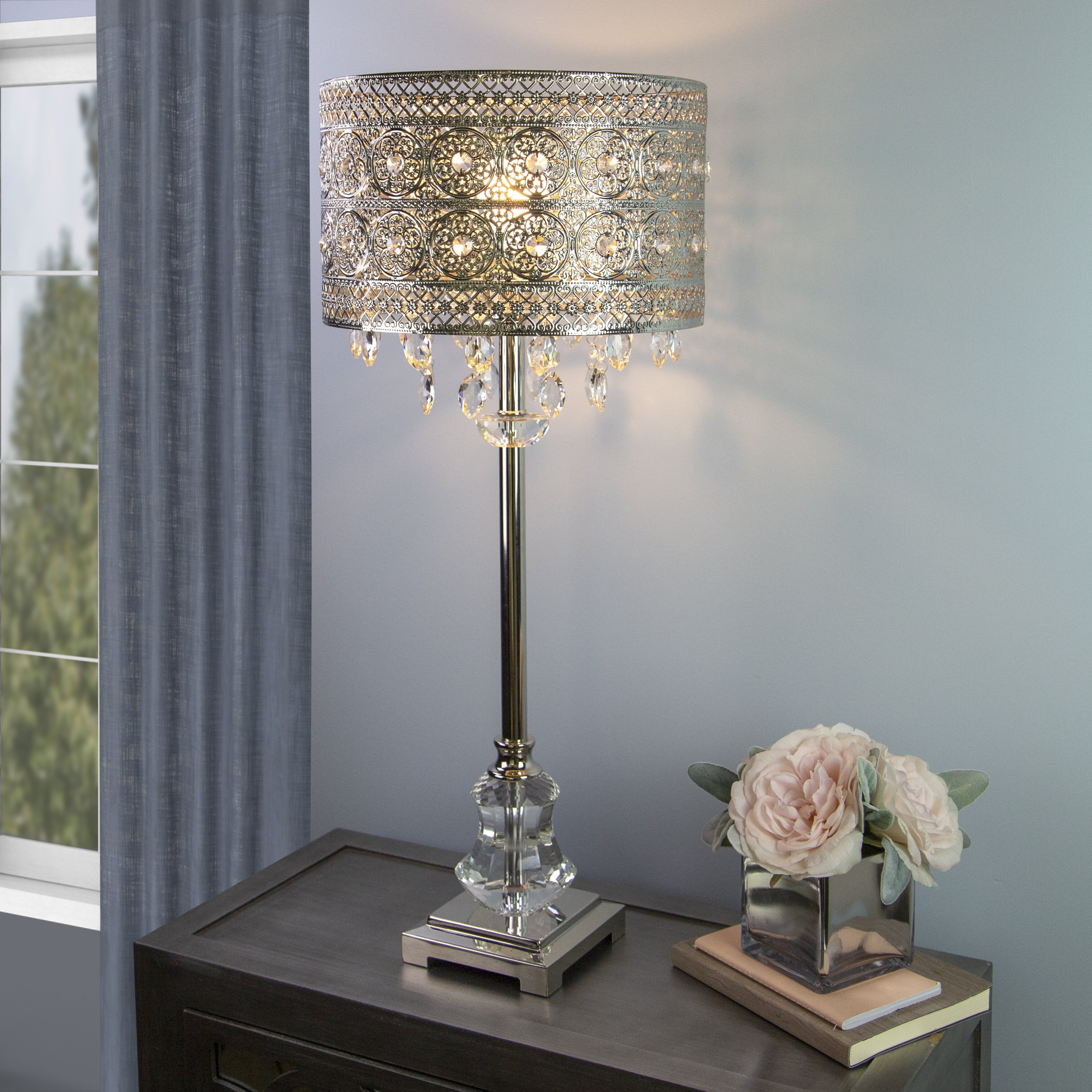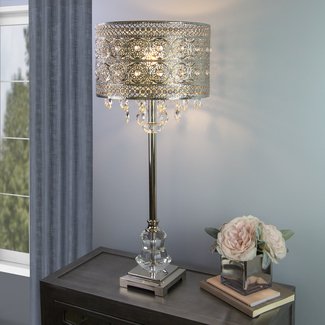 Mcmullan 29" Buffet Lamp
Bolden and daring, this Crystal jewel buffet table lamp is all about making a statement. The square polished nickel base and shade featuring a polished nickel medallion pattern brings a luxurious charisma to your bedroom or living room area. With more than 55 hanging Crystal jewels in multi-layers, this table lamp is all about bling. The feminine design is a combination of modern and glamorous aesthetics.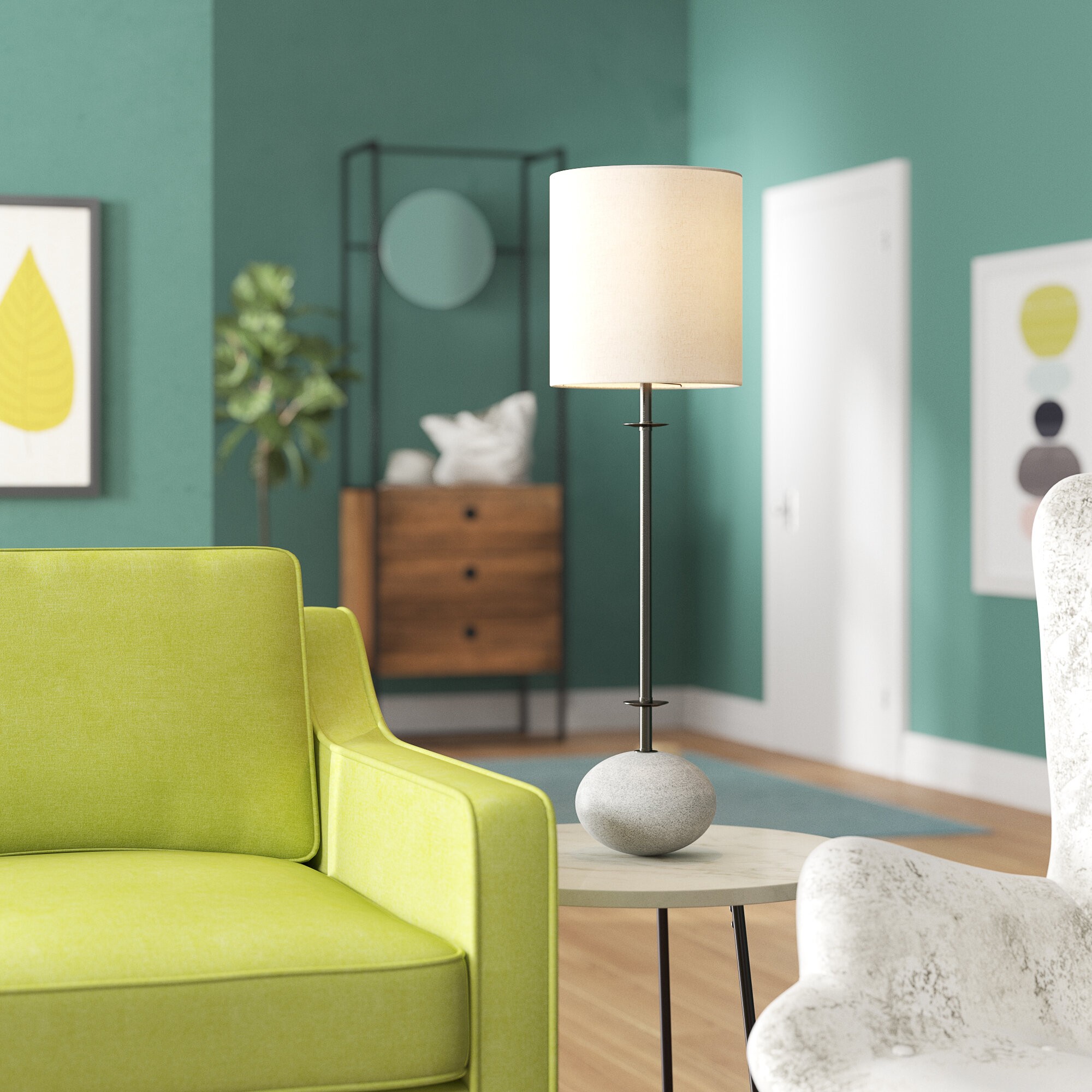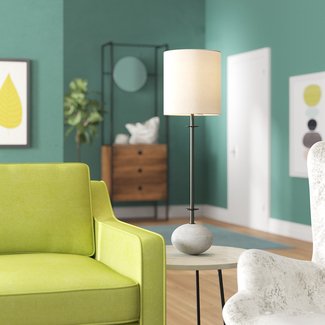 Renata Transitional 32" Buffet Lamp
This cutting edge table lamp is the epitome of contemporary. With a bronze stand, it features a grey ball at the bottom which gives the design an exclusive look. The drum-shaped shade comes in an off-white linen material, and the neutral table lamp will complement any traditional or contemporary home setting. Feel free to place it on a side table in your living room to add some warmth and charm to the area.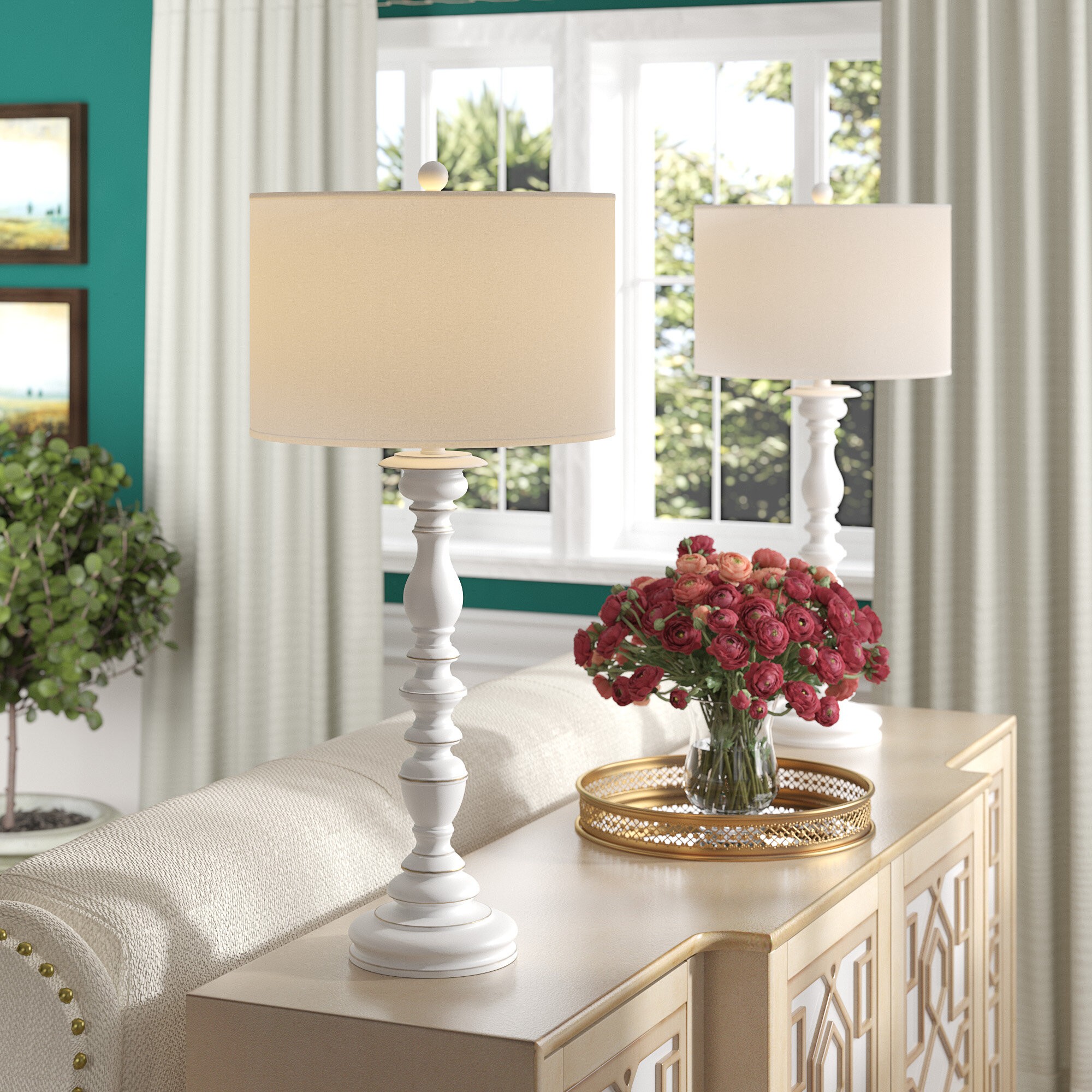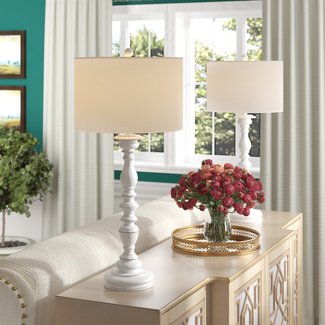 Canvey 33" Buffet Lamp Set (Set of 2)
Keep things on the bright side with this lightweight and portable table lamp. The set of two lamps features a candlestick inspired stand which is crafted from polyresin in a clean finish while the white cotton drum-shaped shade seamlessly blends in with your surroundings. A perfect addition to your living room end tables or on either side of your bed nightstands, this beautiful and neutral set of two lampshades is designed to complement a modern or traditional home setting.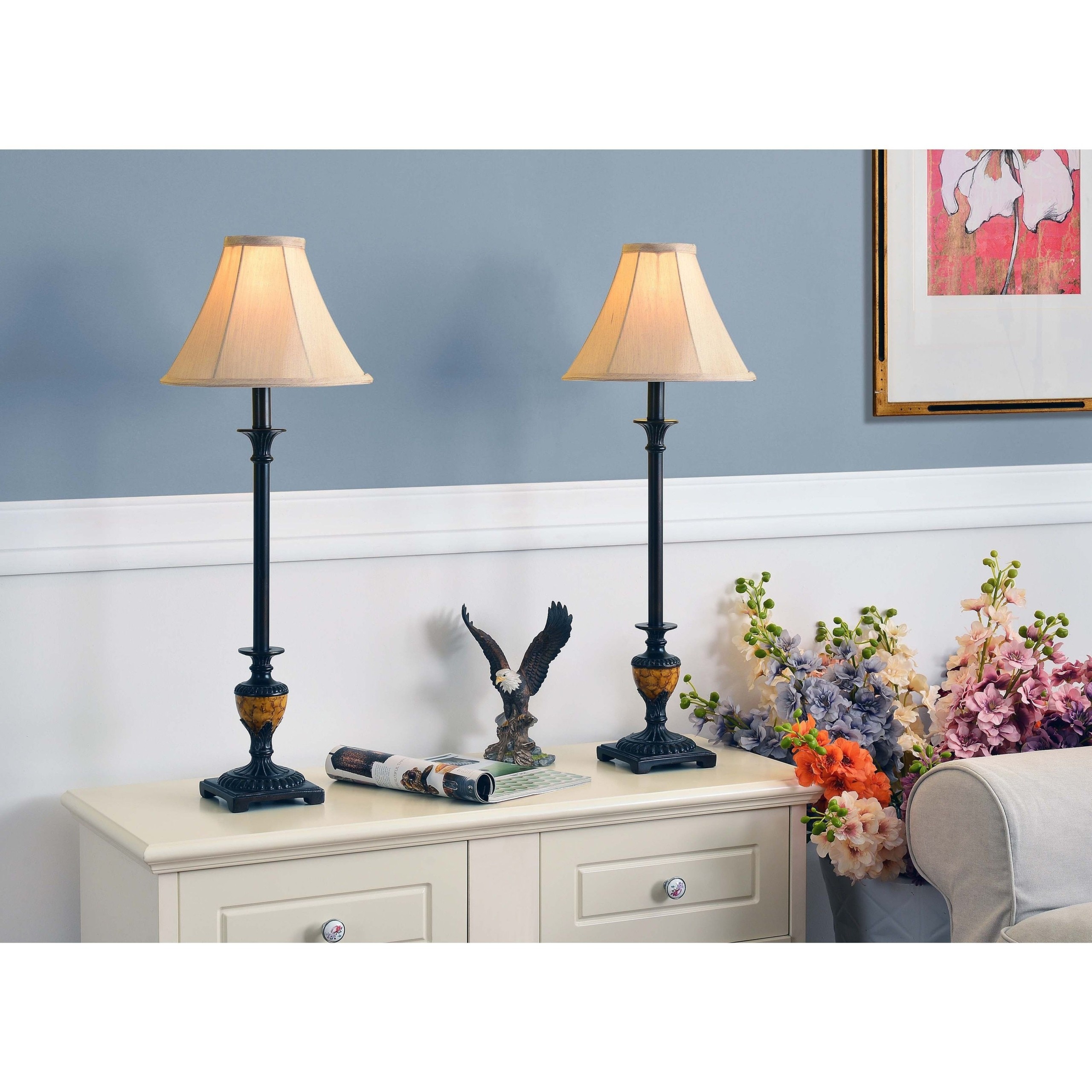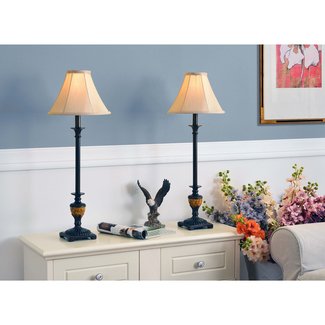 Dan 30" Buffet Lamp Set (Set of 2)
This understated and straightforward set of two table lamps still manage to bring warmth and charm into your home environment. The stand is made in a metallic finish while the shade is designed in a piece of light gold fabric. The bell-shaped table lamp is perfect for creating symmetry on your dining room server, entrance hall or living room areas. Crafted with a traditional home setting in mind, these lamps will complement which an elegant interior decor design.