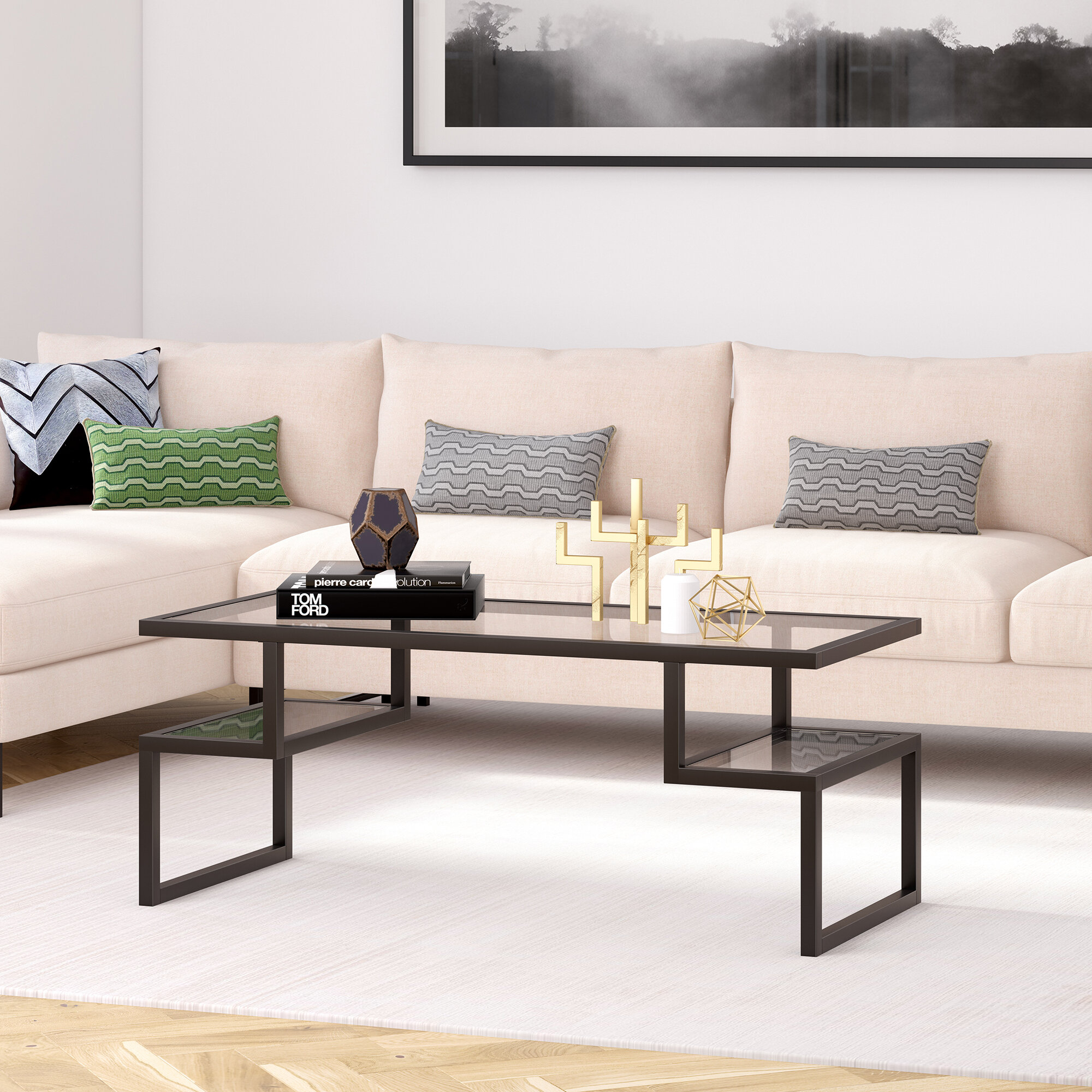 Negrete Coffee Table
Channeling Hollywood Regency style, this stunning glass and metal coffee table features a unique stepped geometric design that provides ample space for displaying your favorite keepsakes.



Available with a blackened bronze, nickel, or gold metal base, this table is ideal for a modern or Scandi styled home. The tabletop provides 44" of space for entertaining, while each of the lower shelves measures in at 8" wide, ideally suited for storing reading materials.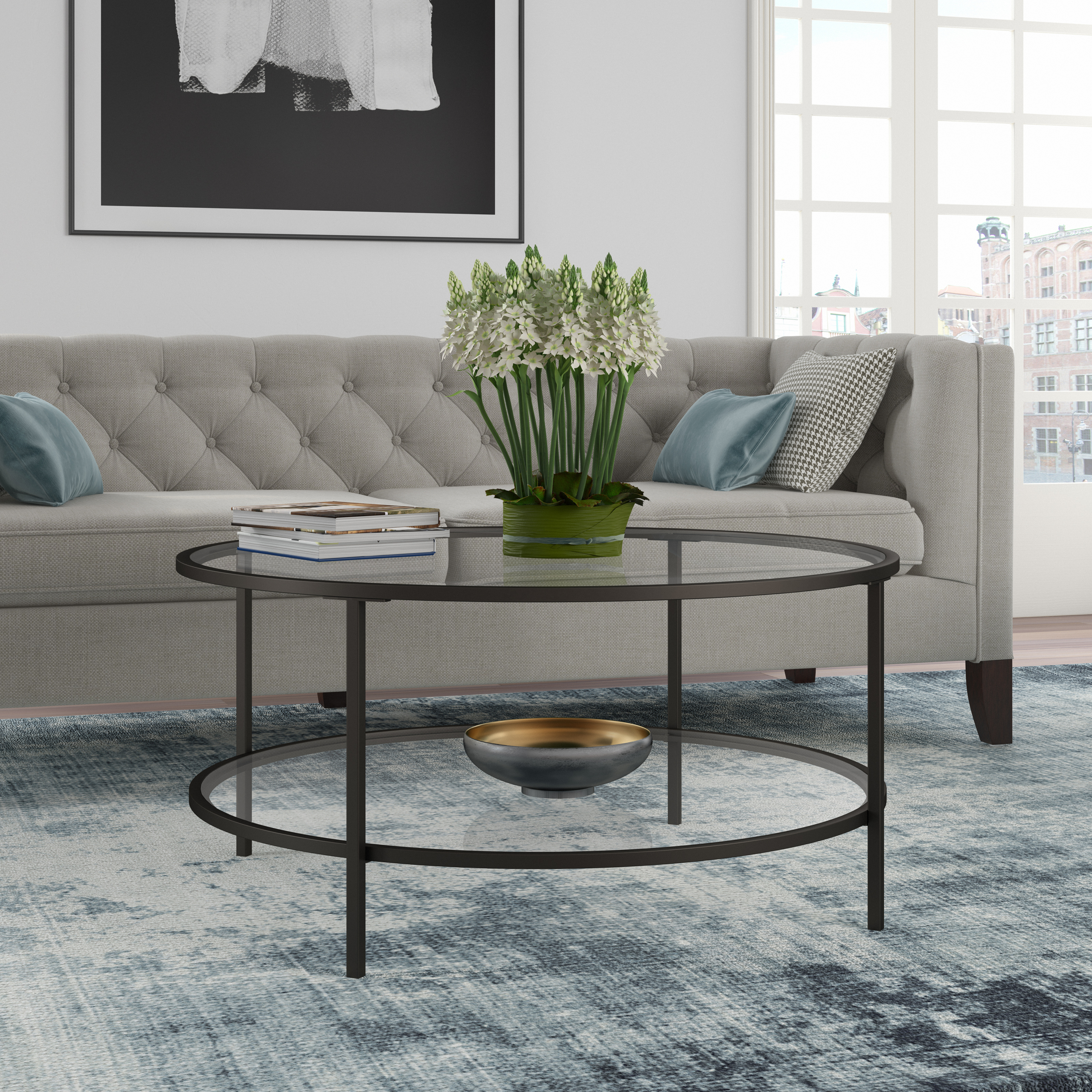 Magdalen Coffee Table with Storage
Effortlessly blending form with function, this oval-shaped coffee table features an open concept with the glass tabletop and lower shelf. The steel frame has a finish that is handcrafted to make it one of a kind.



This 17'' x 36'' x 36'' coffee table is an excellent option for showcasing an indoor plant collection by a sunny window or anchoring a living area styled with a favorite scented candle and coffee table books.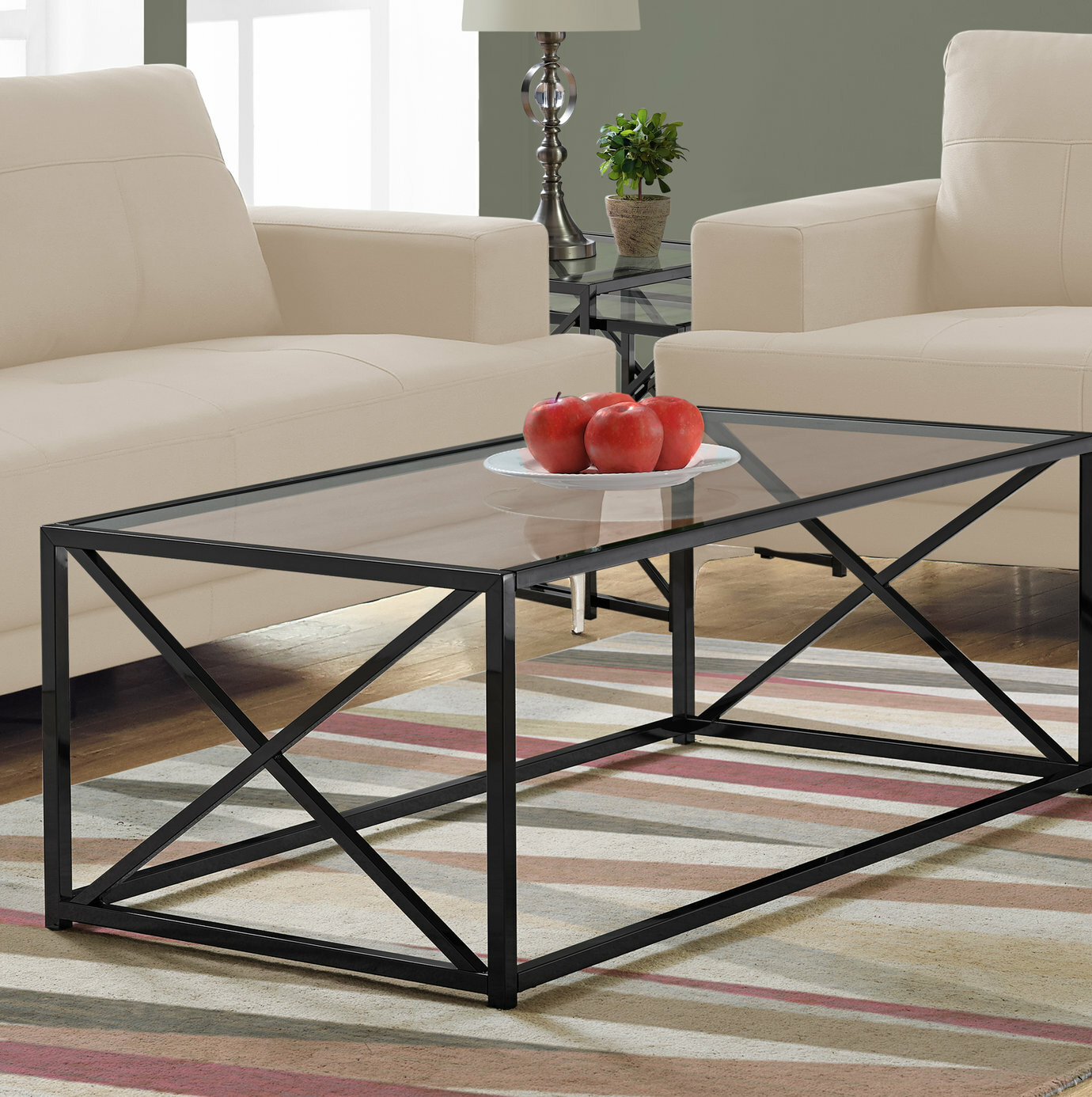 Geise Solid Coffee Table
This glass-topped coffee table is a welcome addition to your living room and brings an air of effortless style while providing ample space for any keepsakes you wish to display. You can put your favorite bowls or decorative books on display while still having room to place a warm cup of coffee.

The X-frames on the sides enhance the table's modern contemporary design and connect the 44" tabletop to a strong, sturdy base that will stand up to years of use.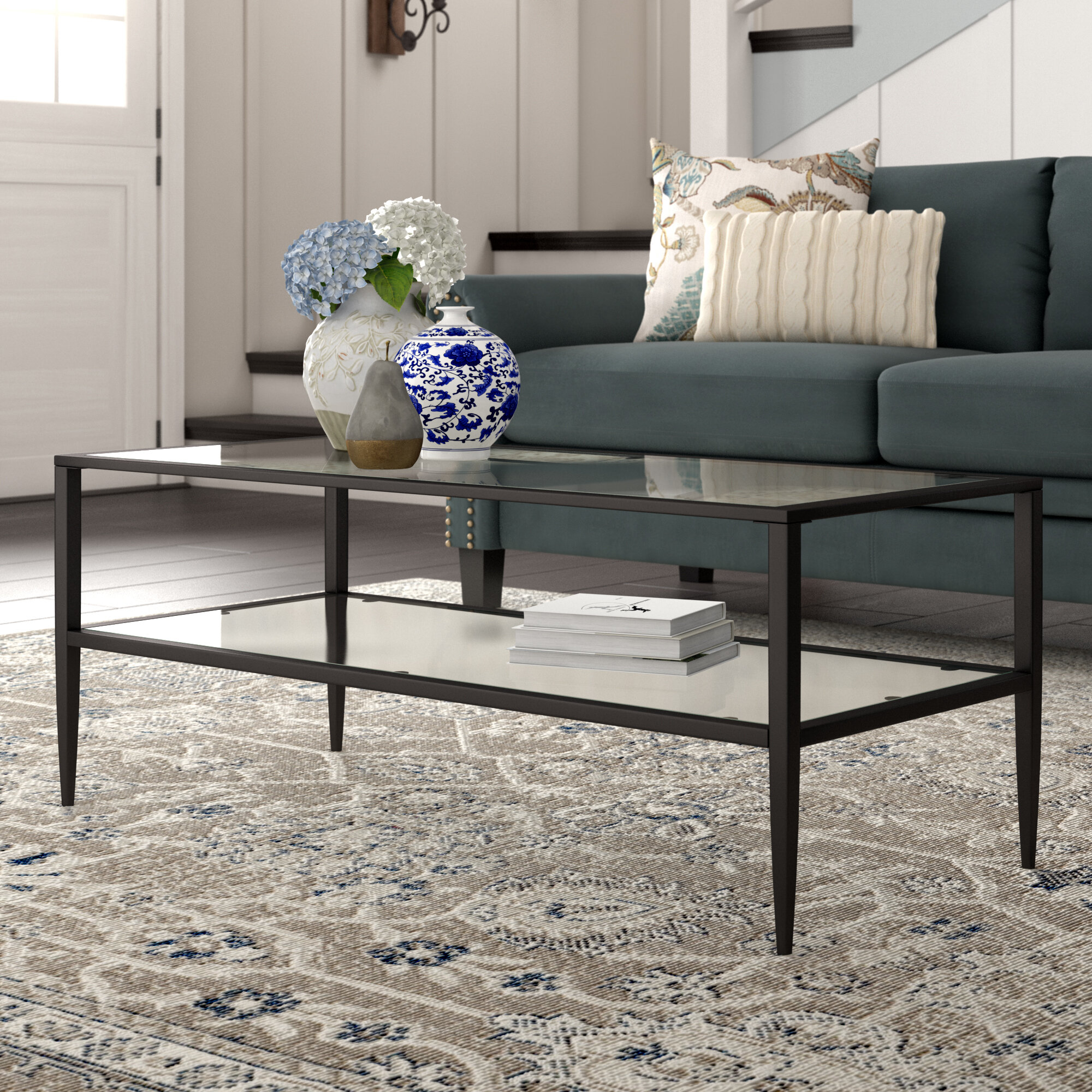 Albie Coffee Table with Storage
Combining industrial style with clean modern lines, this coffee table features a versatile metal frame that keeps the tempered glass securely in place for a piece that is both durable and stylish.

The 43" tabletop is wide enough to support several accent pieces as well as books and coffee cups. It also has a lower glass shelf to maximize your storage space, which you can style with wire or fabric baskets for better organization.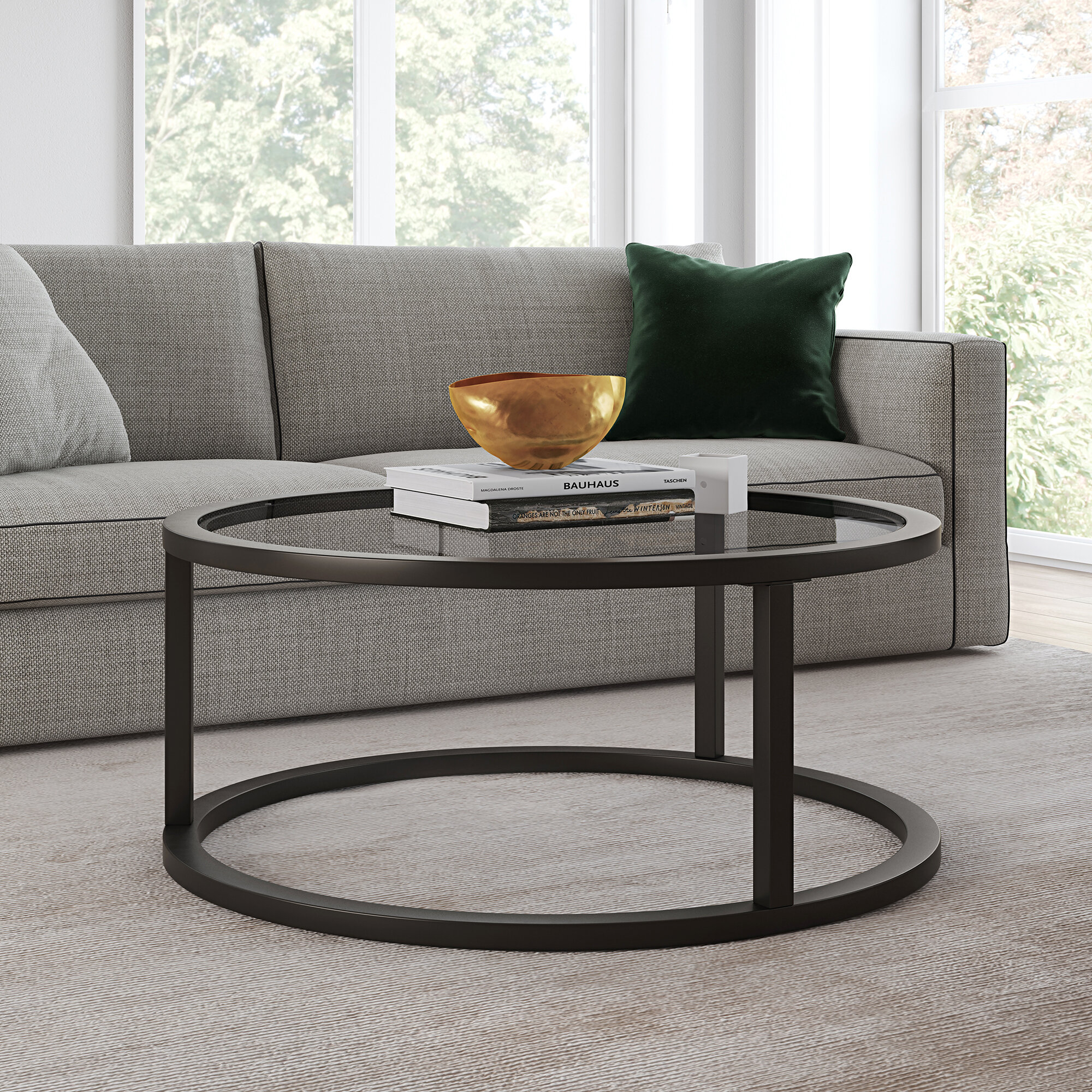 Lockesburg Coffee Table
Create a unique modern living area with this circular glass-topped table. Showcasing an urban-inspired style, this table will bring a more dynamic aesthetic to your home.

The cylindrical frame is supported by three central legs giving off a modern industrial aesthetic that goes well with a wide range of interior design styles. Pair with a sleek leather sofa and high-pile monochromatic rug to create a living are full of depth and texture.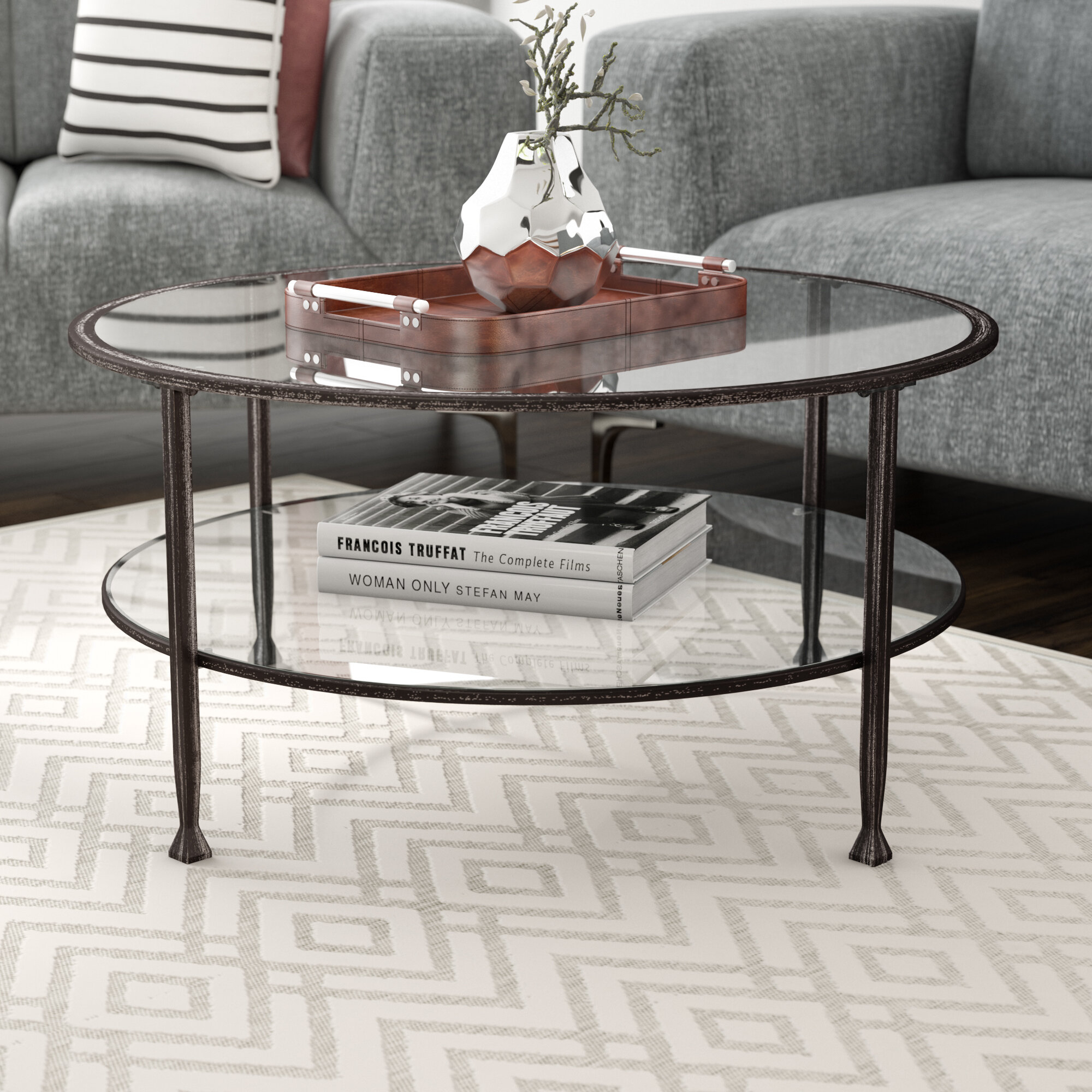 Casas Coffee Table
Are you looking for a way to anchor your space? This two-tiered circular glass coffee table is a stylish way to update your living room décor.

With a sturdy iron frame, the table features four legs ending in wide feet for added support and to minimize damage to rugs and floor. The tempered glass upper tier is perfect for ornaments and floral arrangements to soften the industrial style of the piece, while the lower tier is an excellent place to hold your reading materials like books, magazines, and your kindle.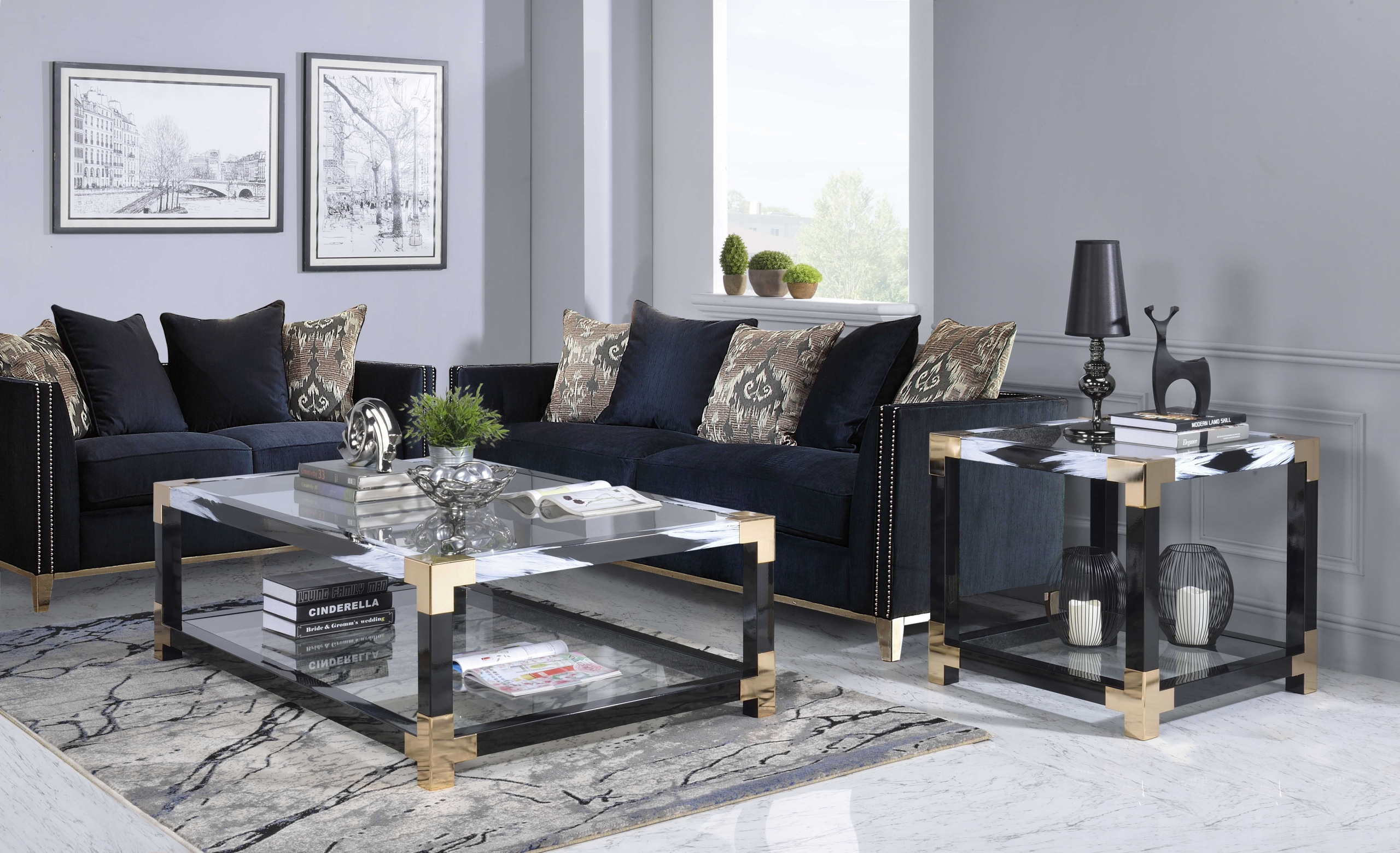 Hymel Coffee Table
Inspired by the Golden Age of Hollywood, this one of a kind coffee table will be the talk of any party. The black metal frame has streaks of white that are hand brushed on to make each piece truly unique. Gold accents on the table corners and block feet give this table a modern style update.

The open glass storage shelf provides ample space for storing books and magazines while giving your living area a bright, airy look that works well with modern interior design styles.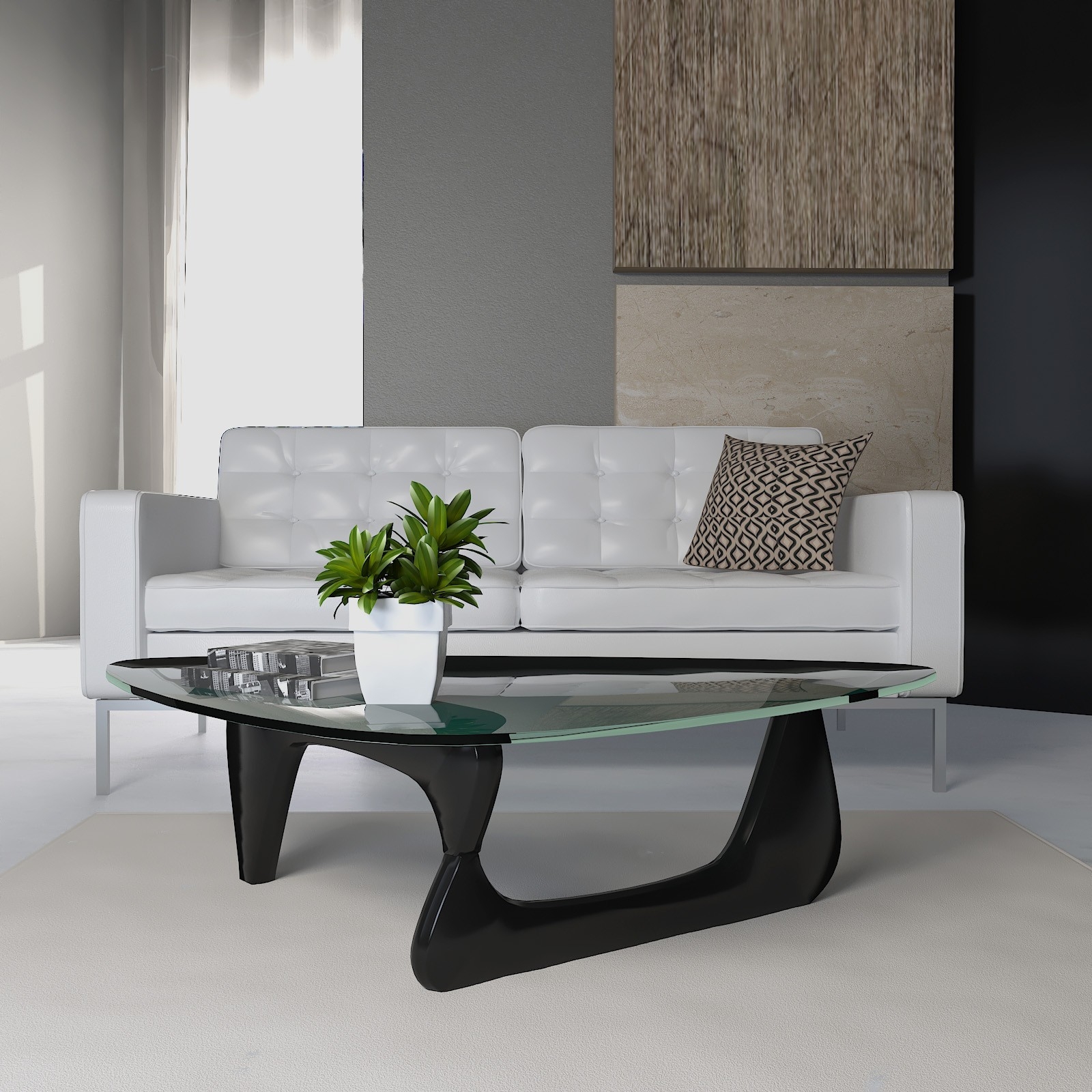 Cali Abstract Coffee Table
Add a modern flair to any sitting area in your home with this abstract coffee table. The extraordinary base is made of solid wood and comes in six different colors.

The base features flowing organic lines and supports a triangular 0.75" thick tempered glass tabletop and is coated with a UV light-cured polyurethane finish to give it a constant shine and makes it highly scratch-resistant.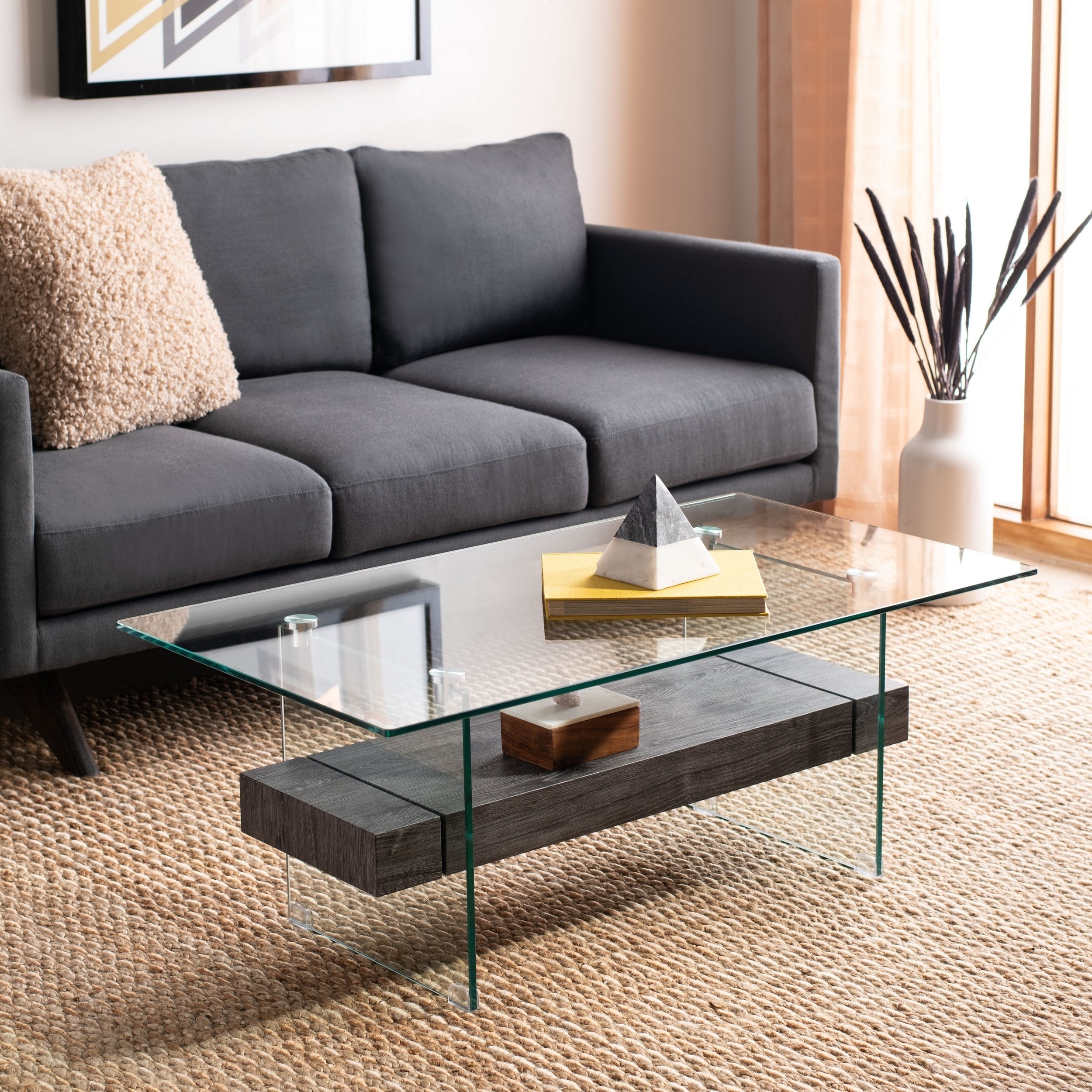 Kayley Sled Coffee Table
Combining the warmth of natural wood with the modern style of tempered glass, this stunning coffee table adds instant visual appeal to any room.

The veneered wooden floating shelf below the tabletop comes in five different finishes, making this an easy coffee table to match your style. Despite its fragile looks, this heavy-duty table measures in at 16.5'' x 43.3'' x 23.6'' and can hold up to 100 lbs., making it ideal for everyday use.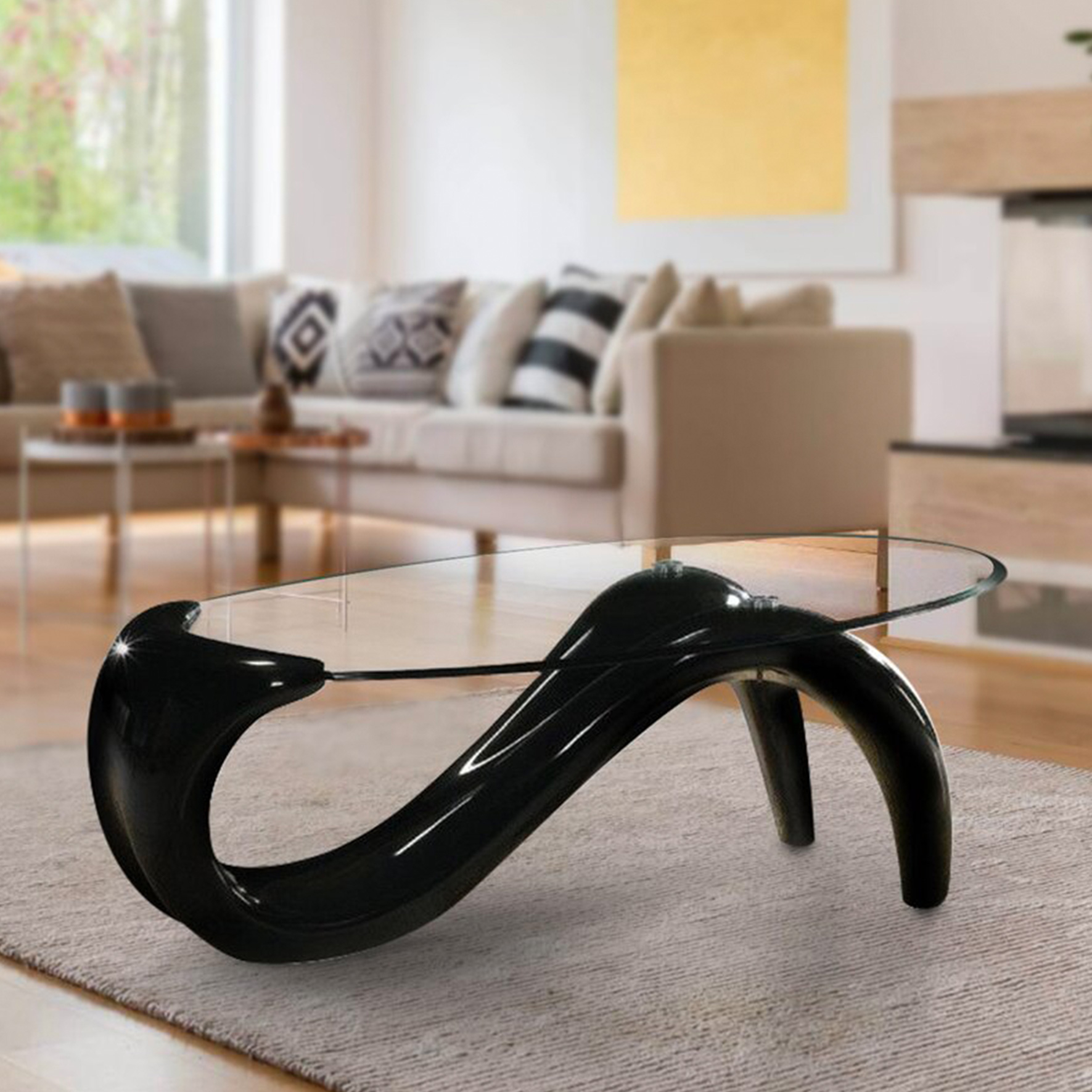 Carrigan Coffee Table
Modern yet elegant, this coffee table is the perfect fit for any home or office waiting area. The base has a curved design mimicking the wave of a mermaid's tail.

It comes in black, white, or red high-gloss finishes so you can style this fun and trendy piece of furniture to a room with any color scheme. Thick safety glass offers a durable surface for displaying keepsakes or resting your favorite beverage.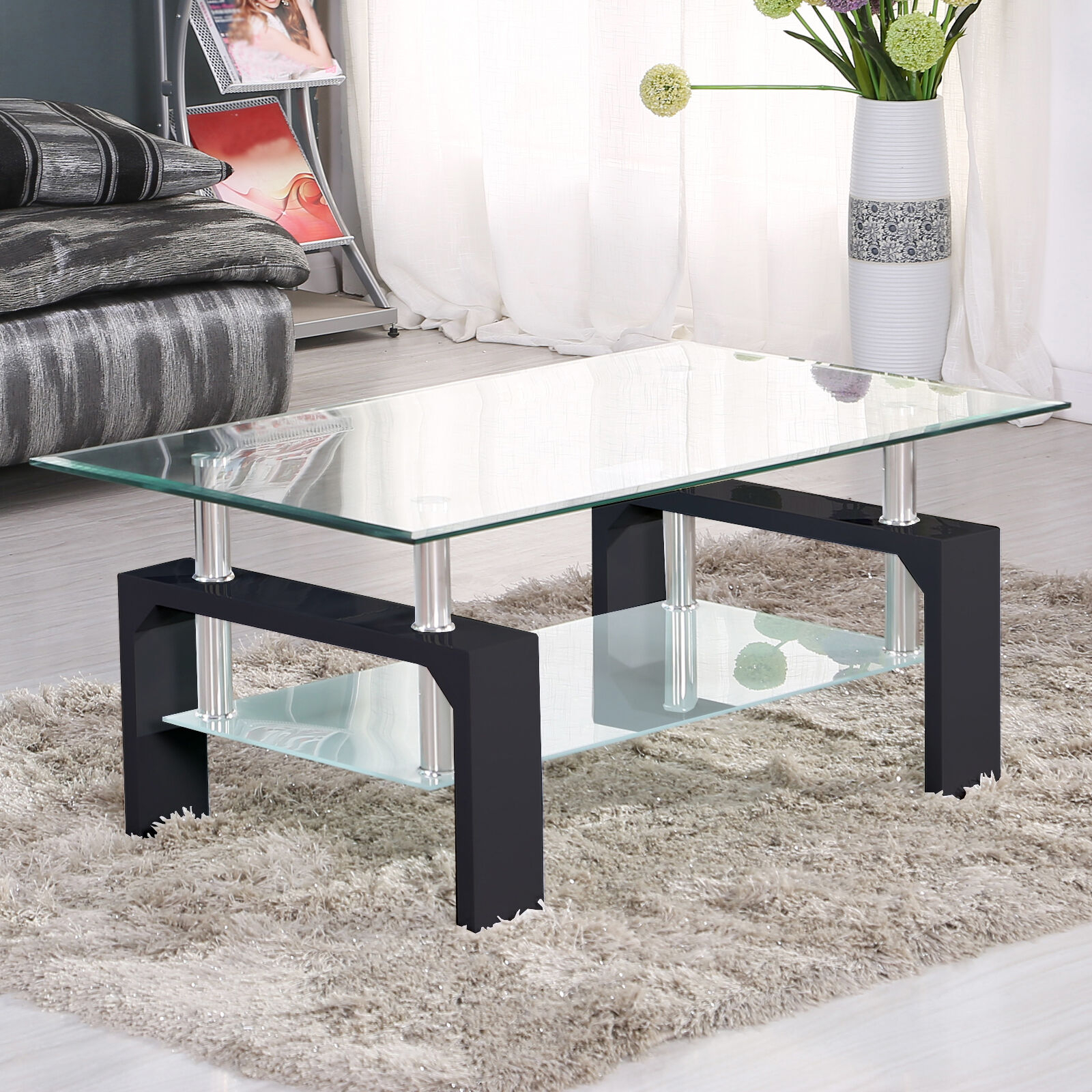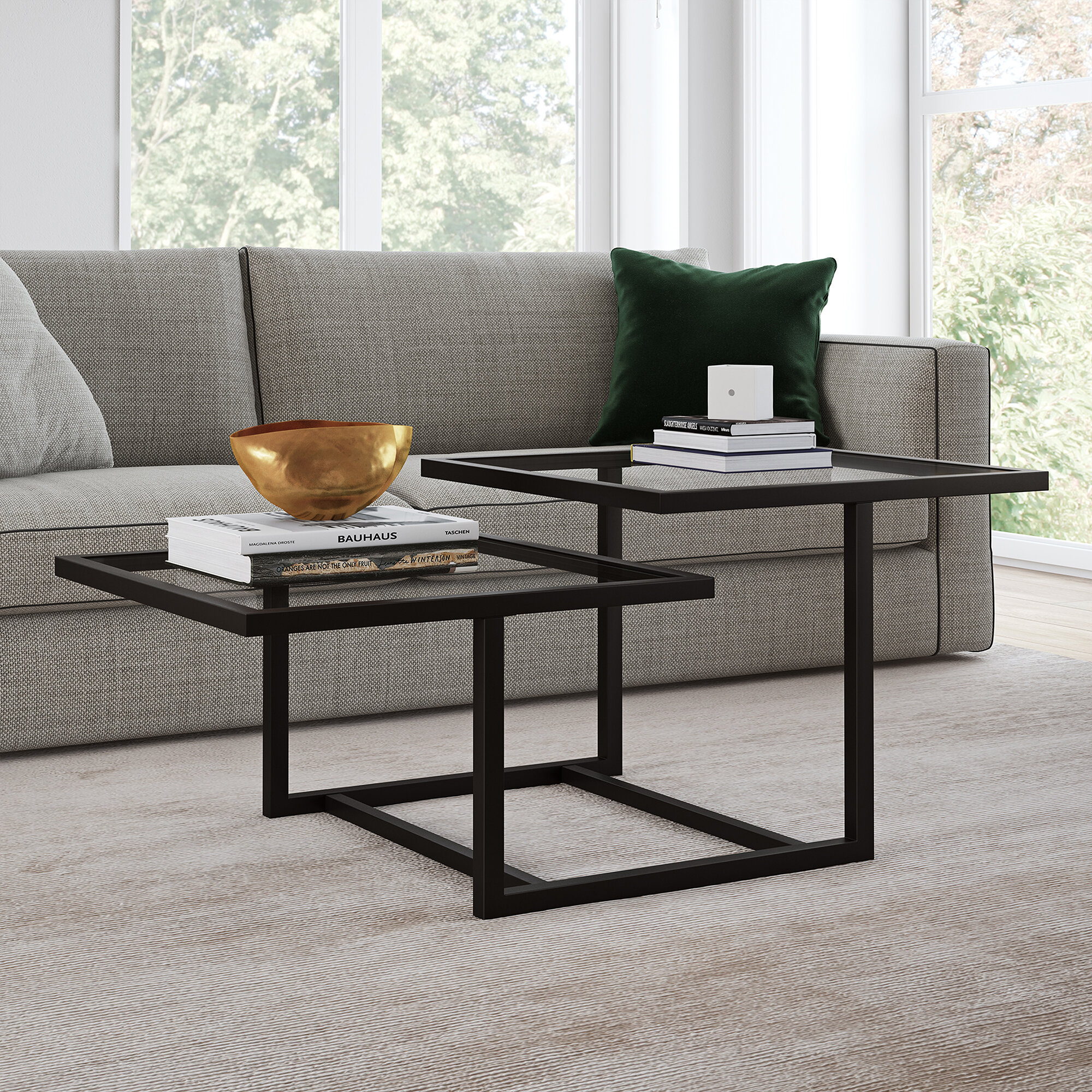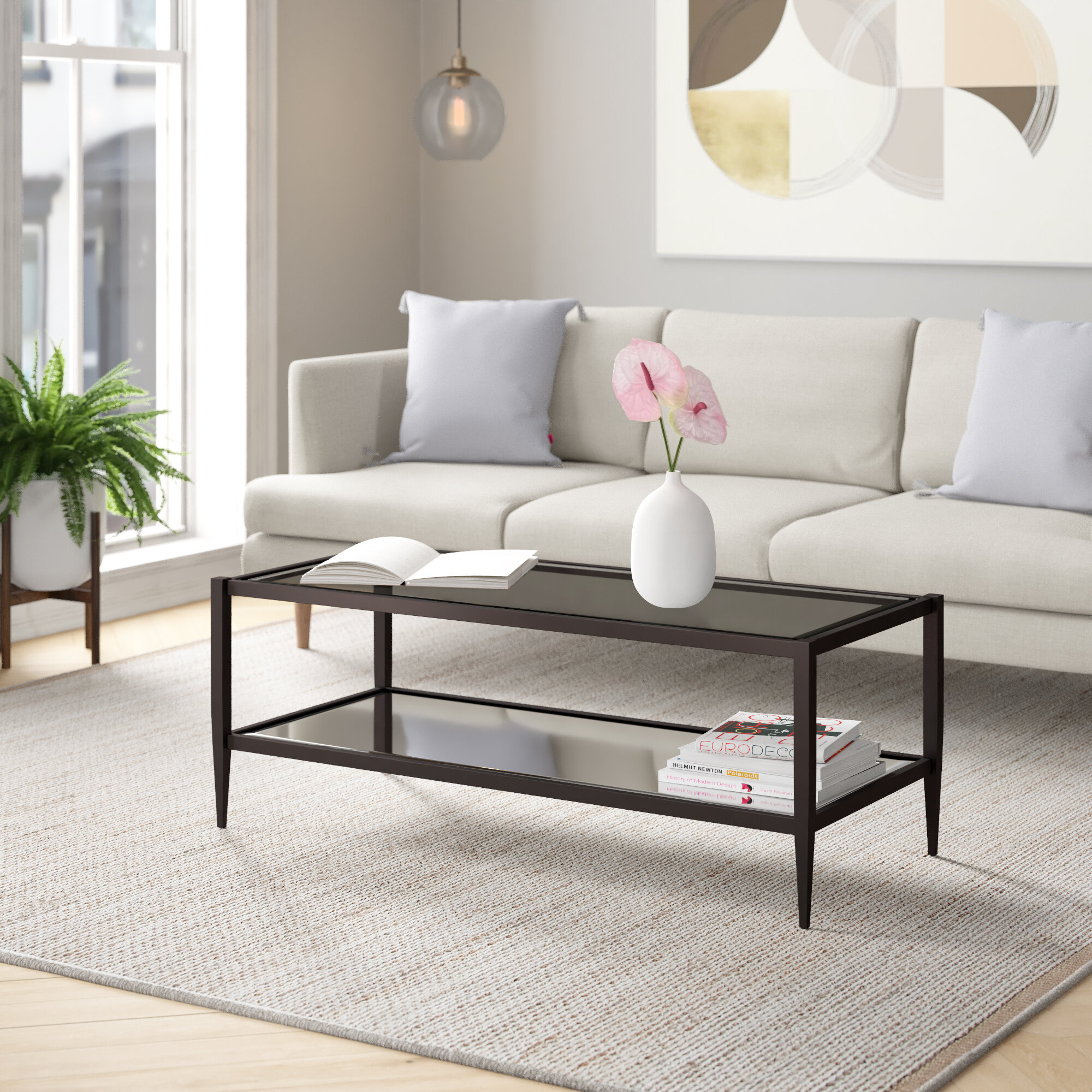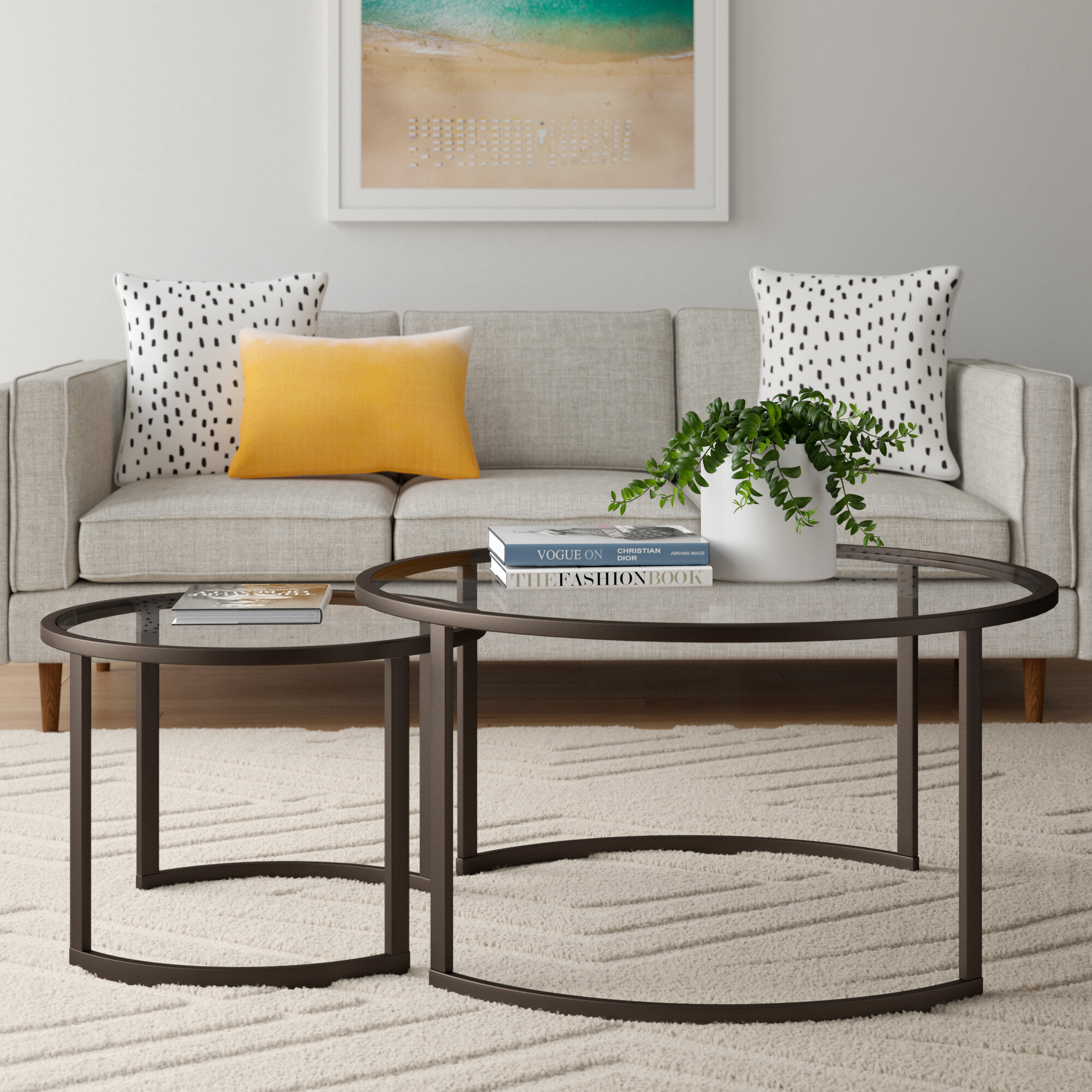 Whitacre Extendable Sled 2 Nesting Tables Coffee Table Set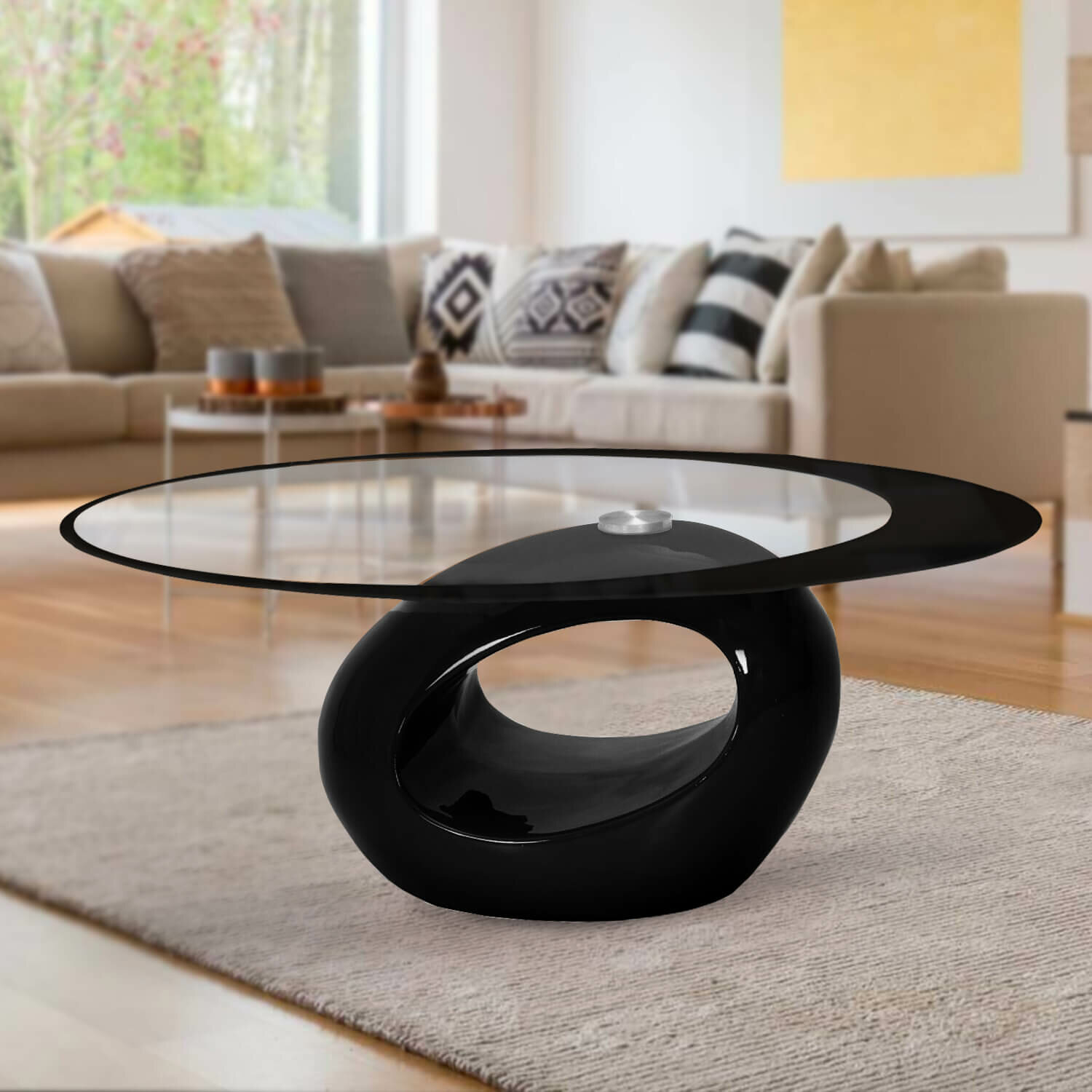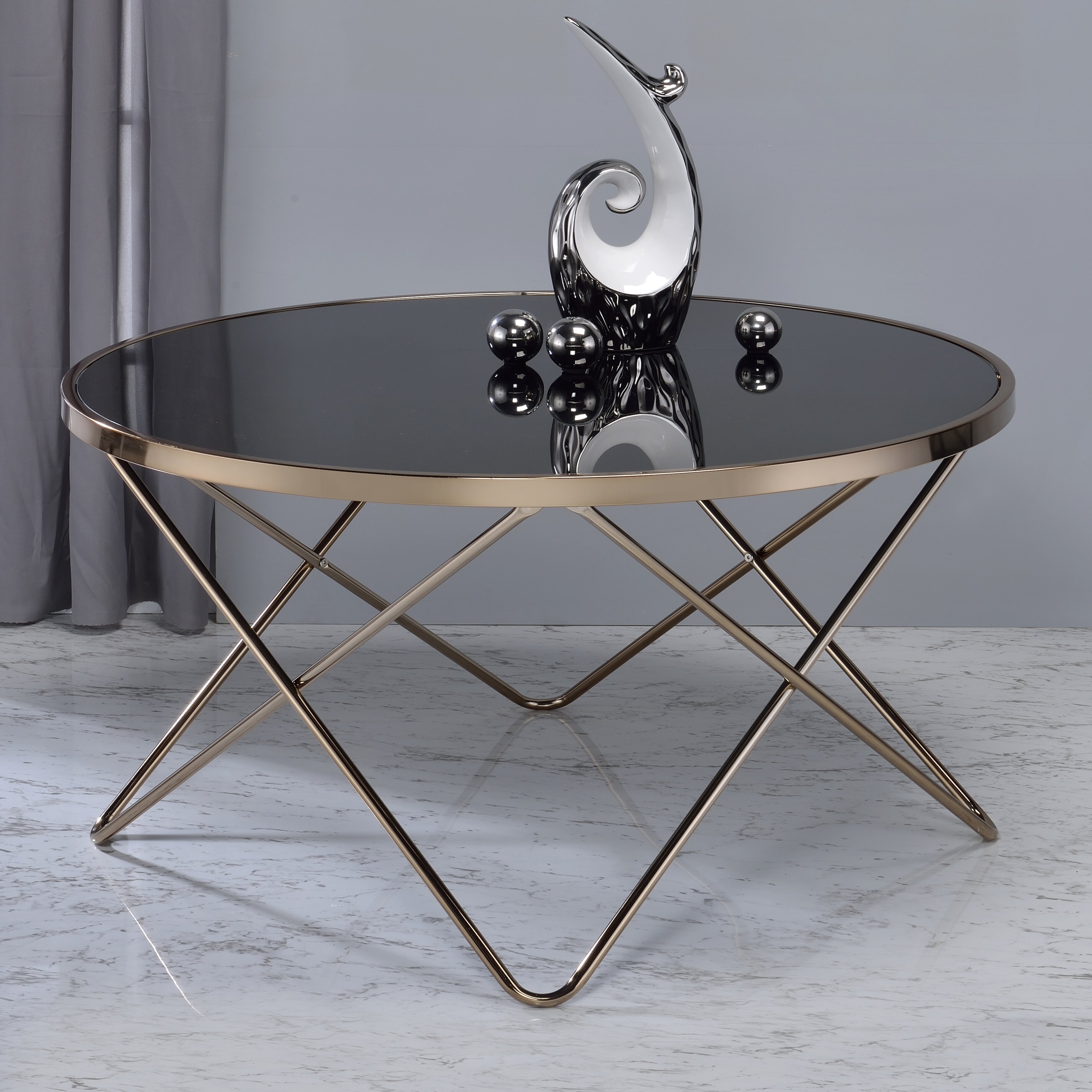 Rhiannon Coffee Table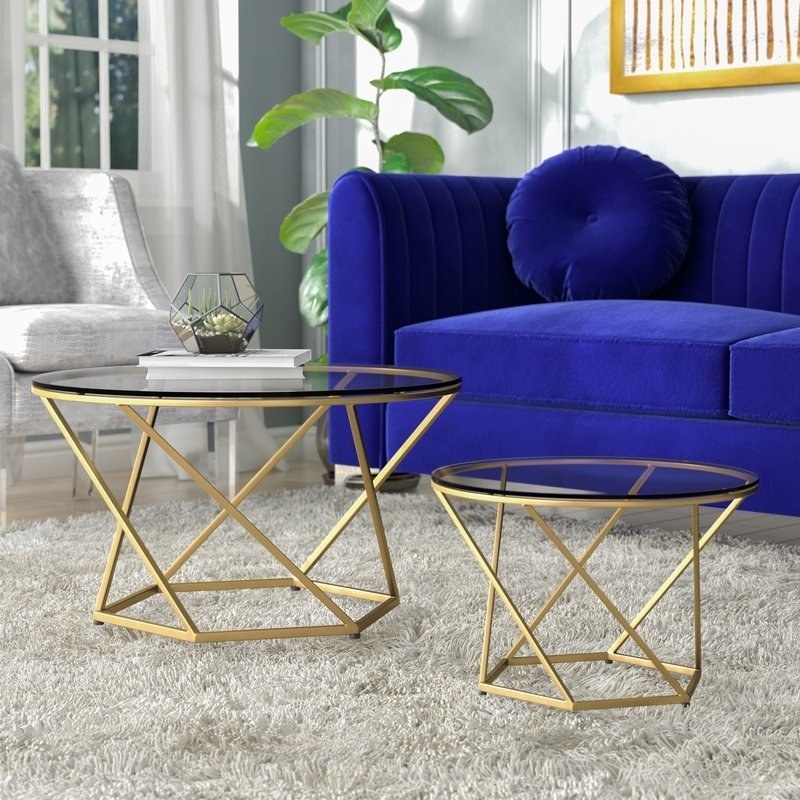 Adrianna 2 Piece Coffee Table Set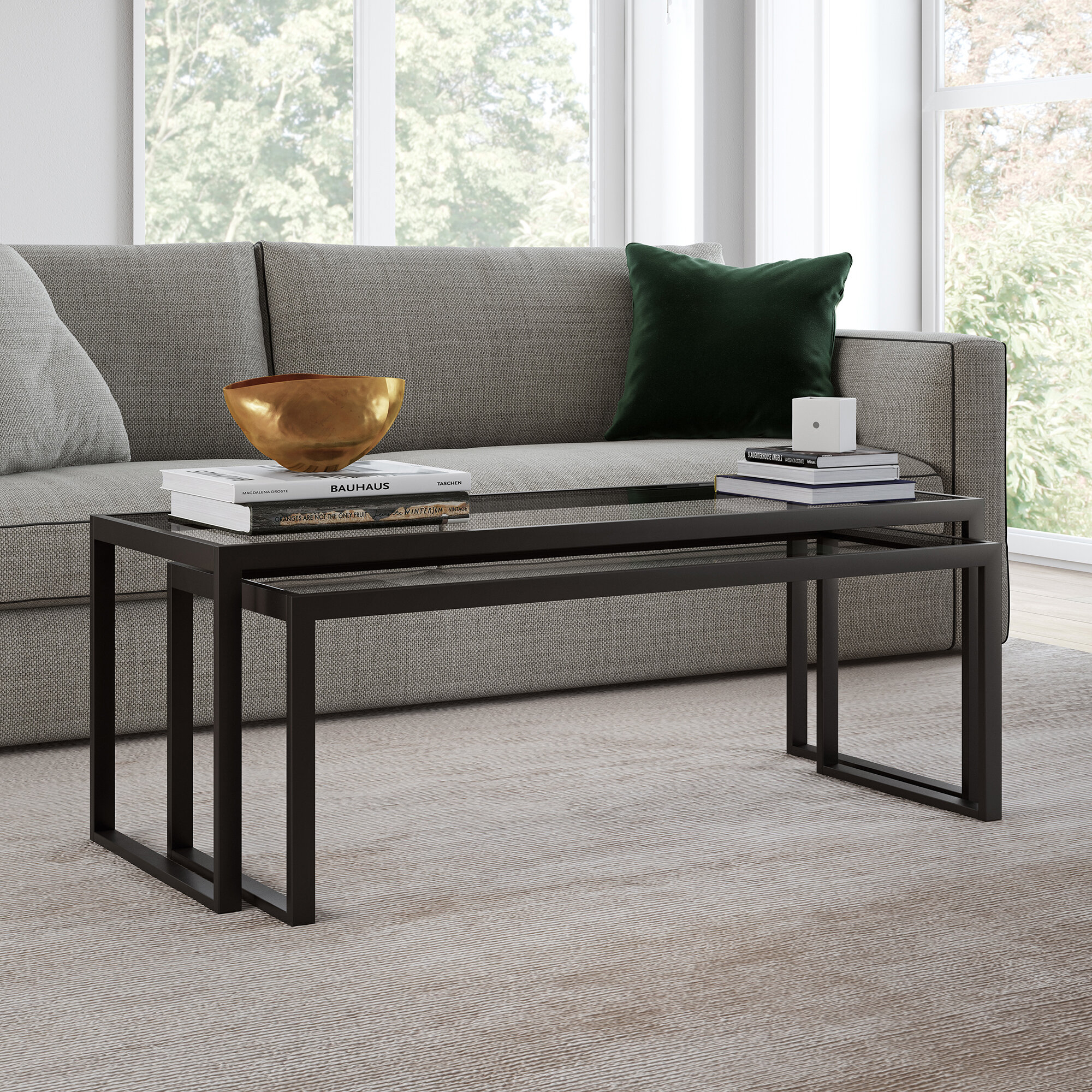 Ogrady 2 Piece Sled Nesting Tables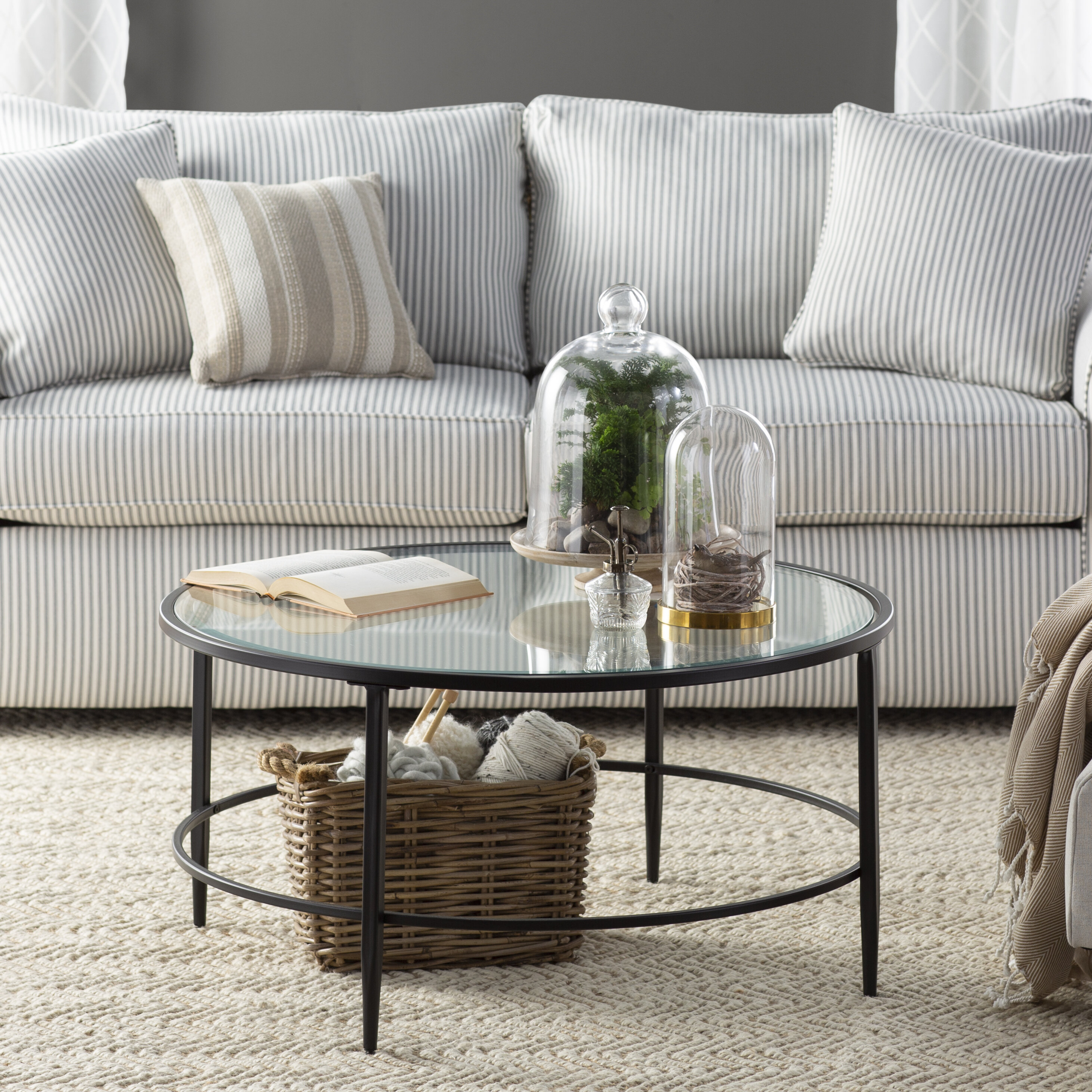 Beck Coffee Table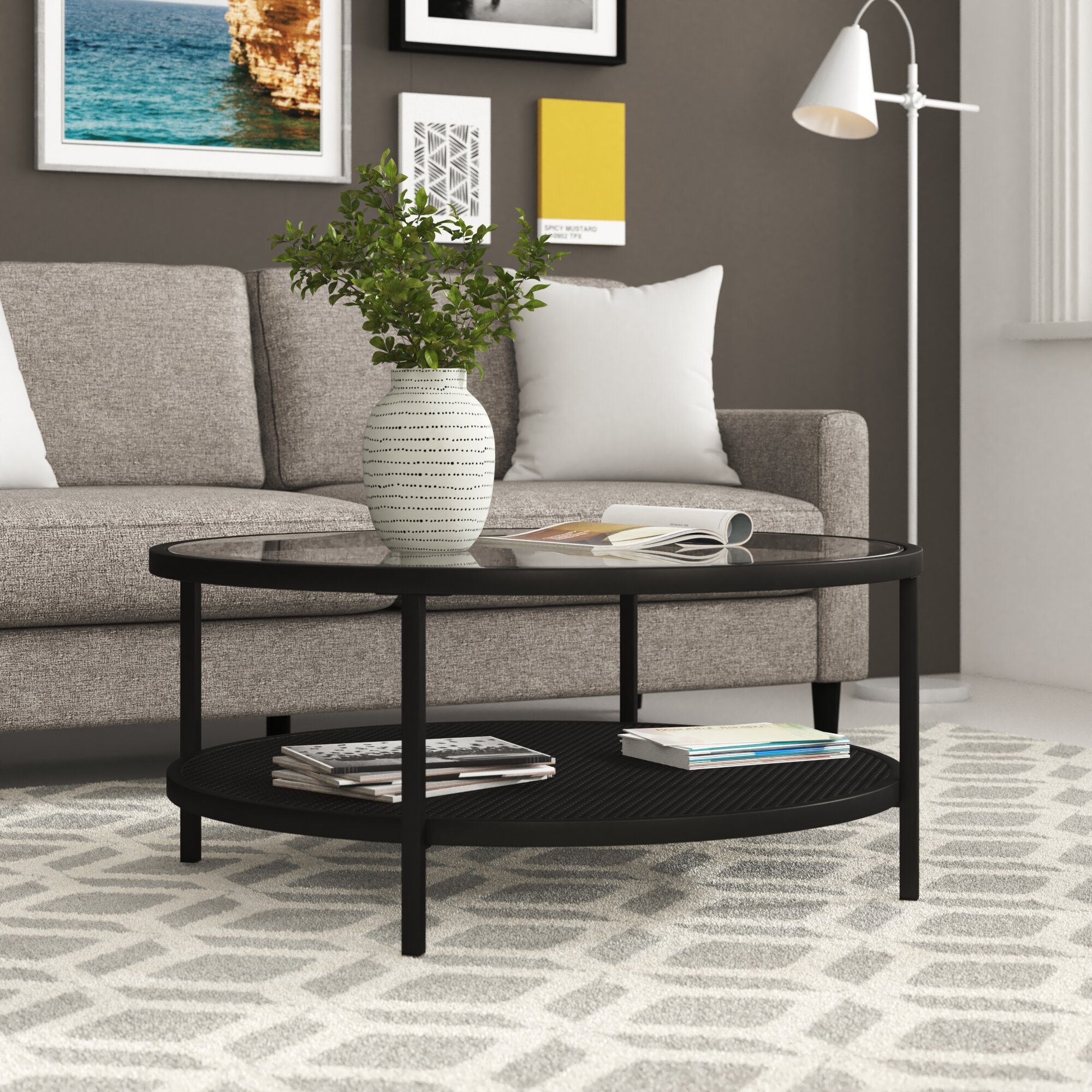 Longmeadow Coffee Table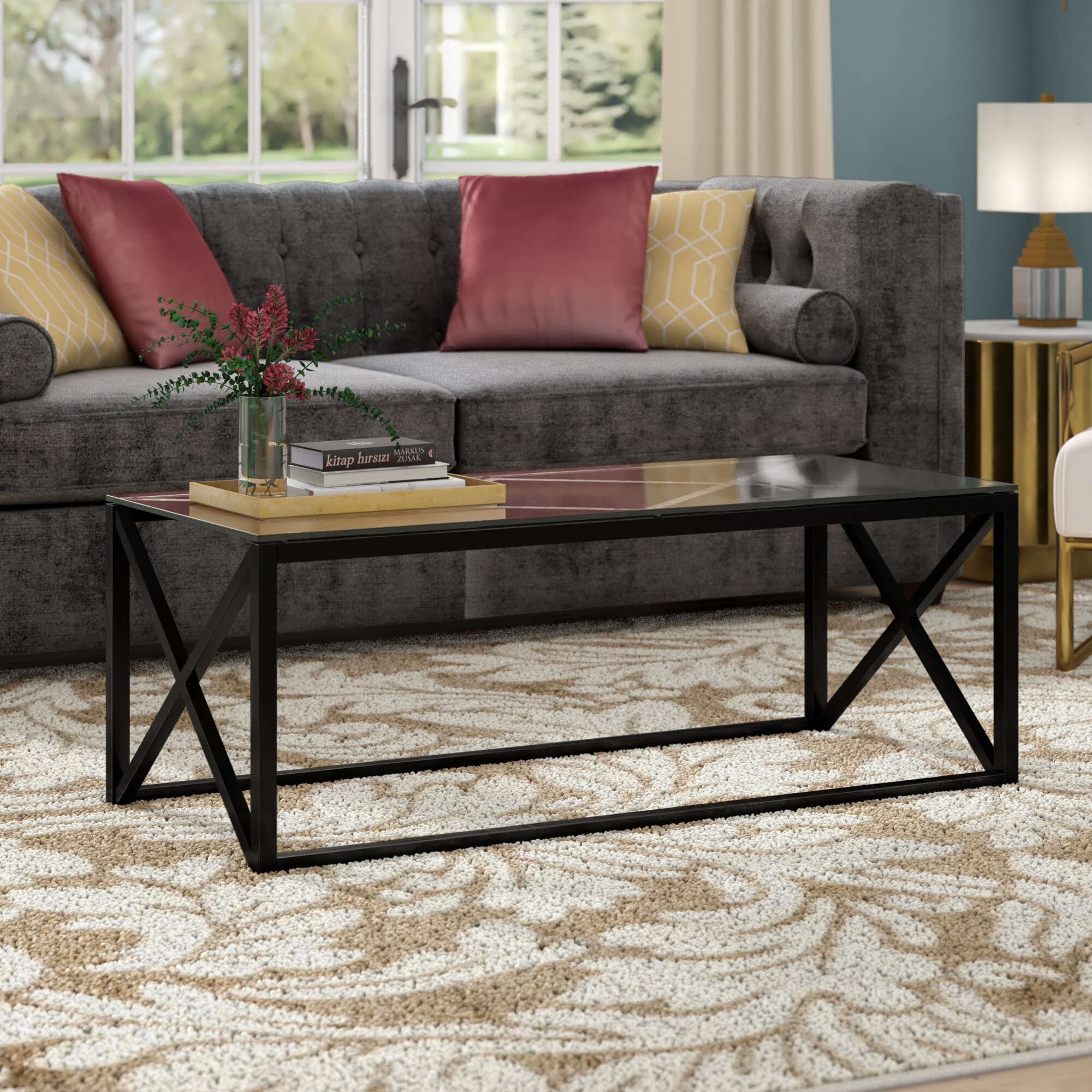 Iliomar Frame Coffee Table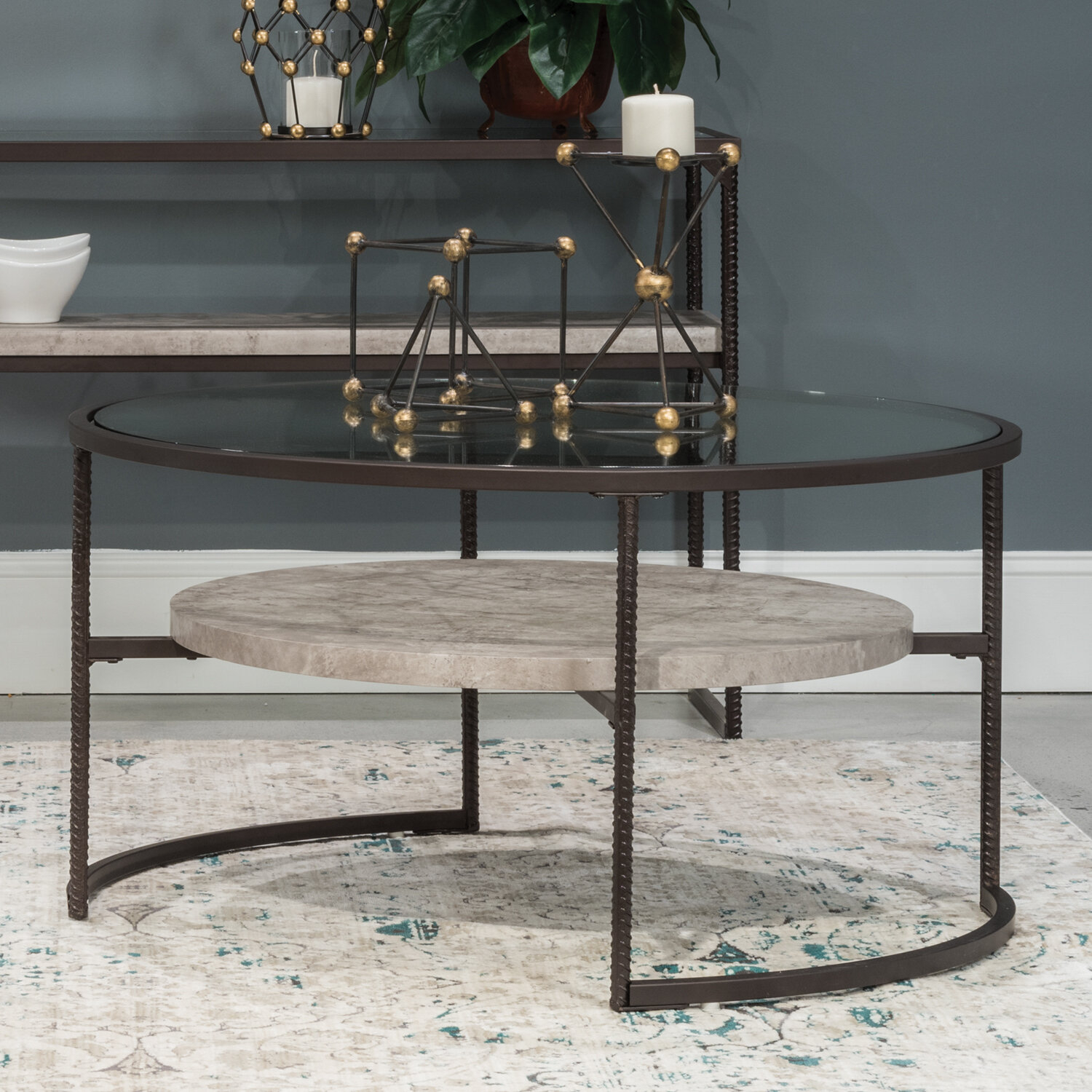 Taylorsville Coffee Table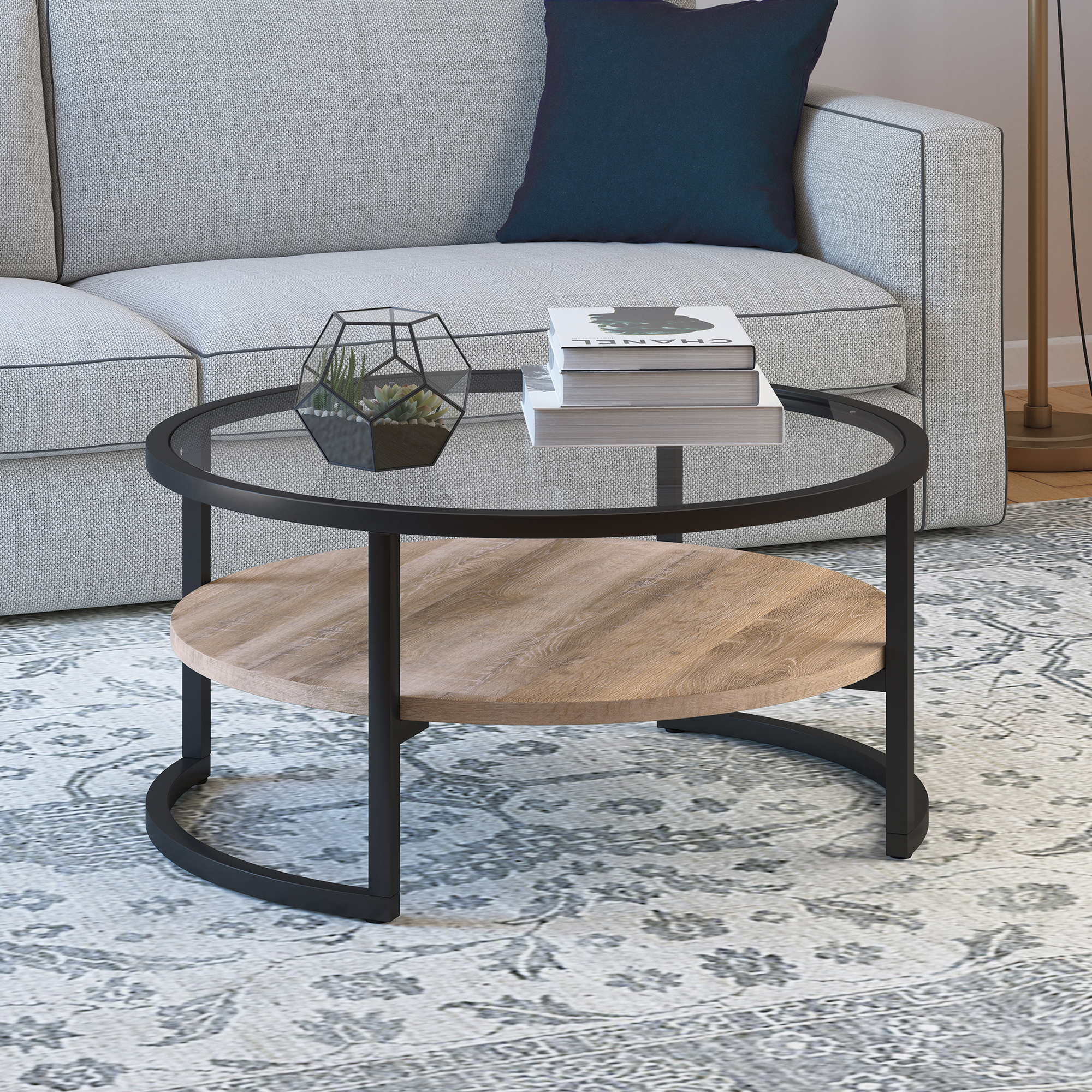 Micheals Coffee Table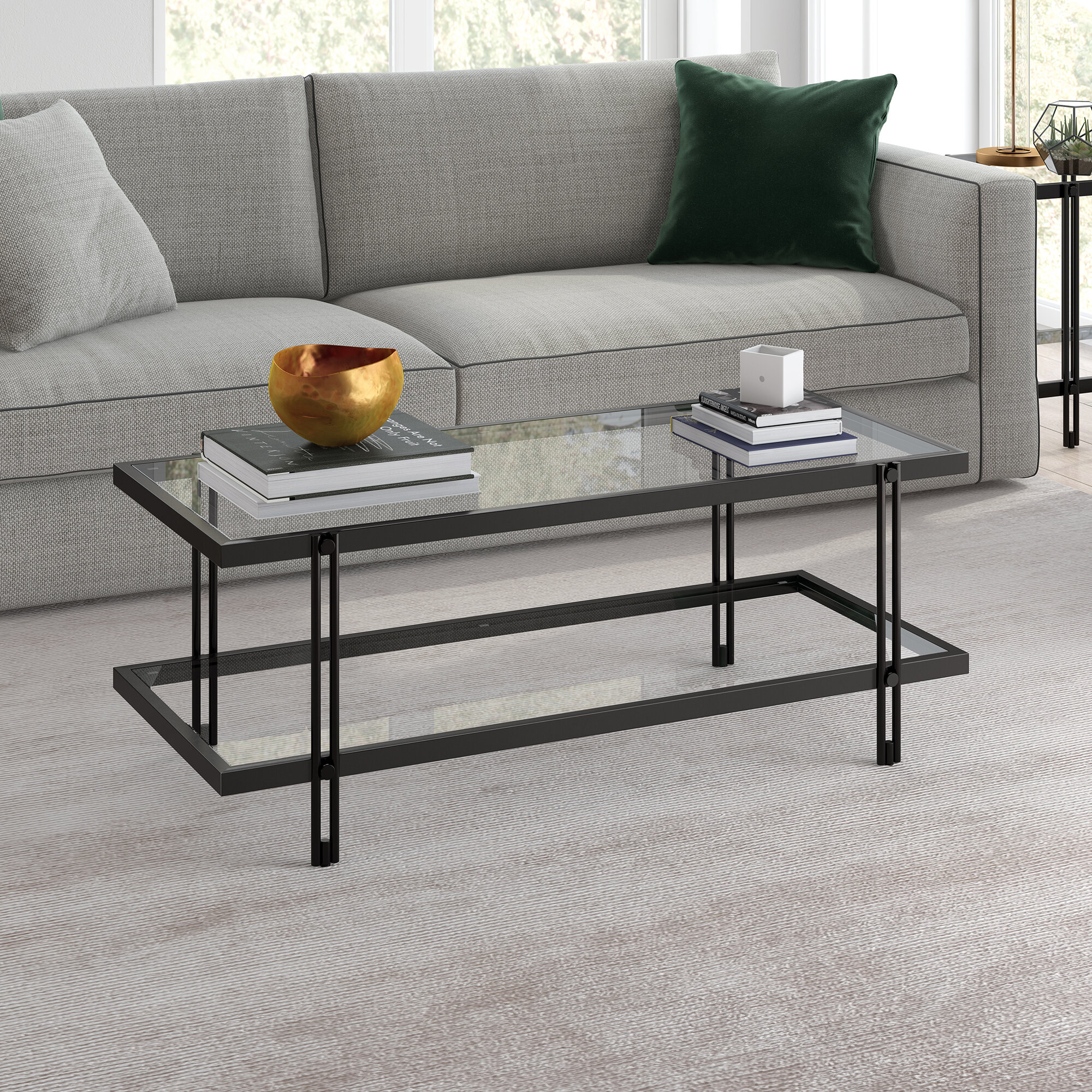 Lorain Coffee Table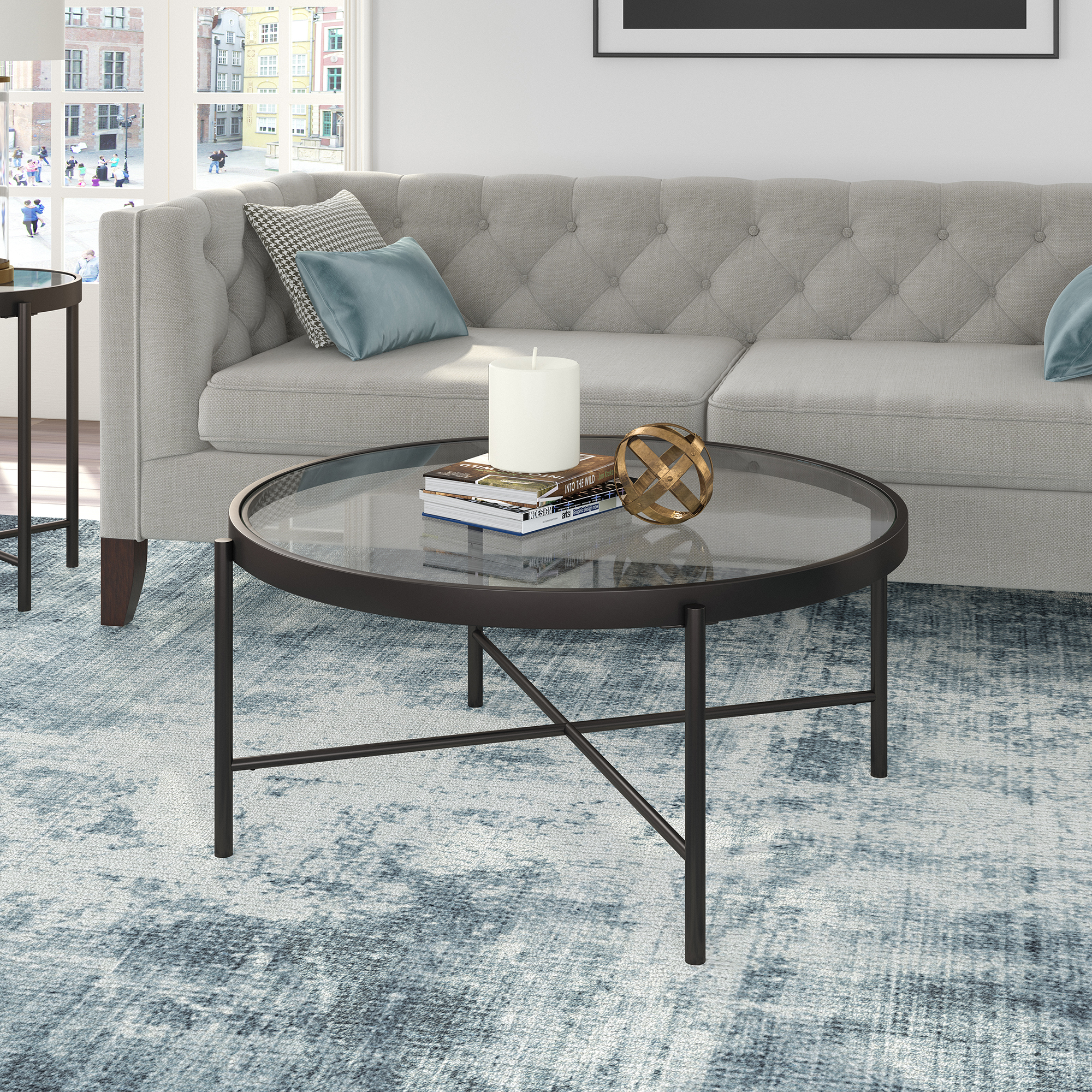 Pinehurst Coffee Table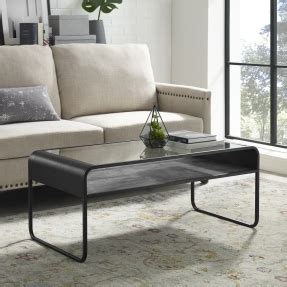 Loughman Sled Coffee Table with Storage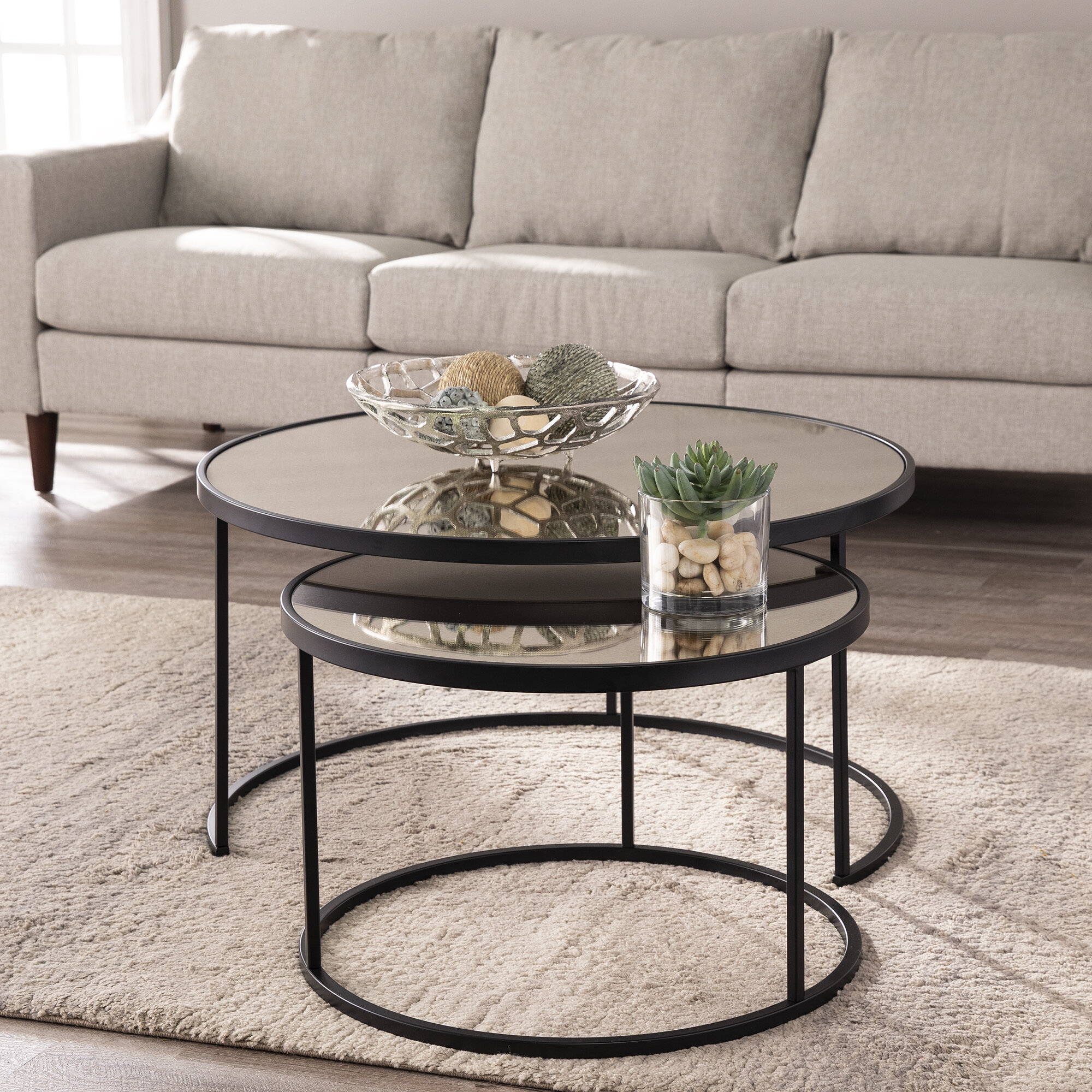 Downham 2 Piece Coffee Table Set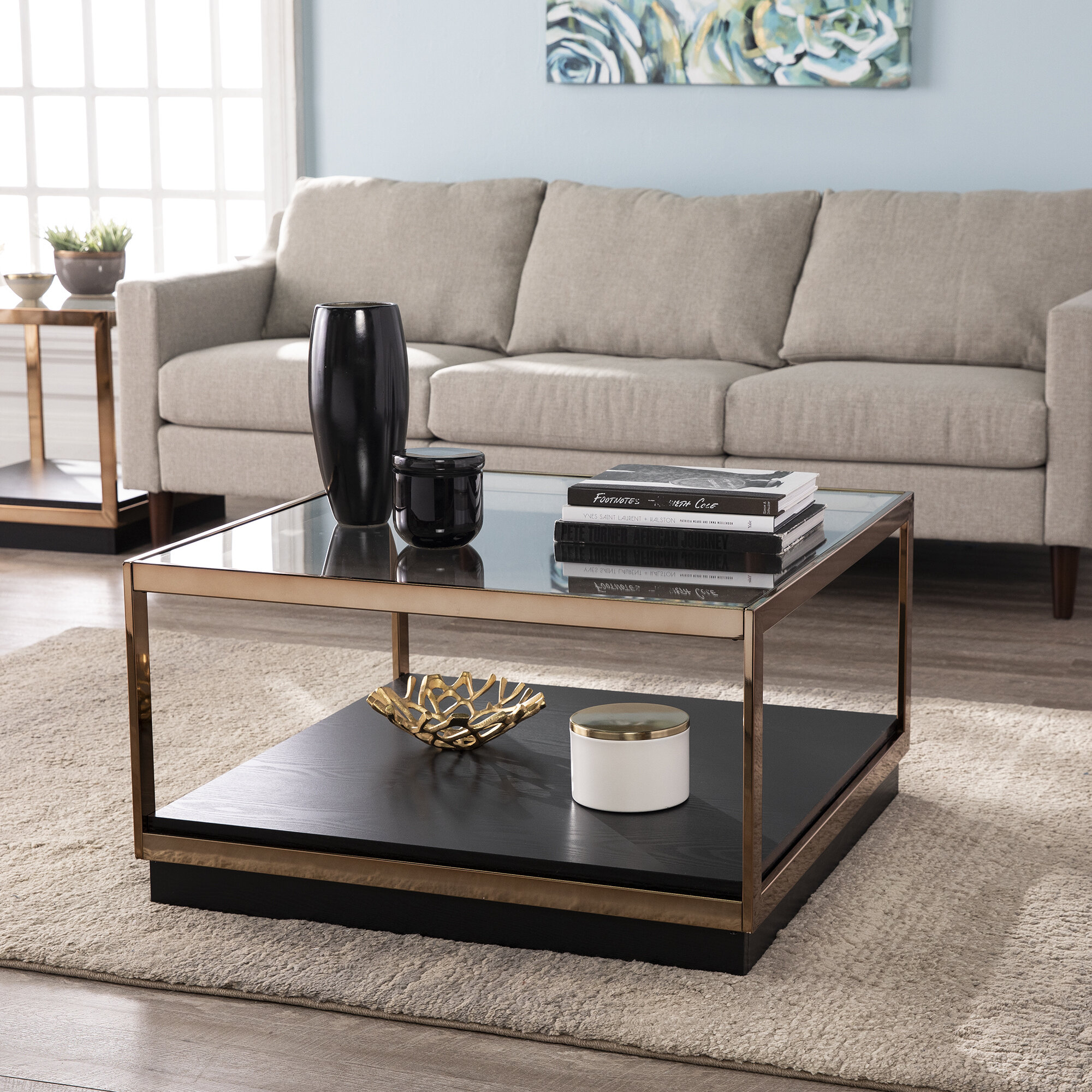 Lexina Frame Coffee Table with Storage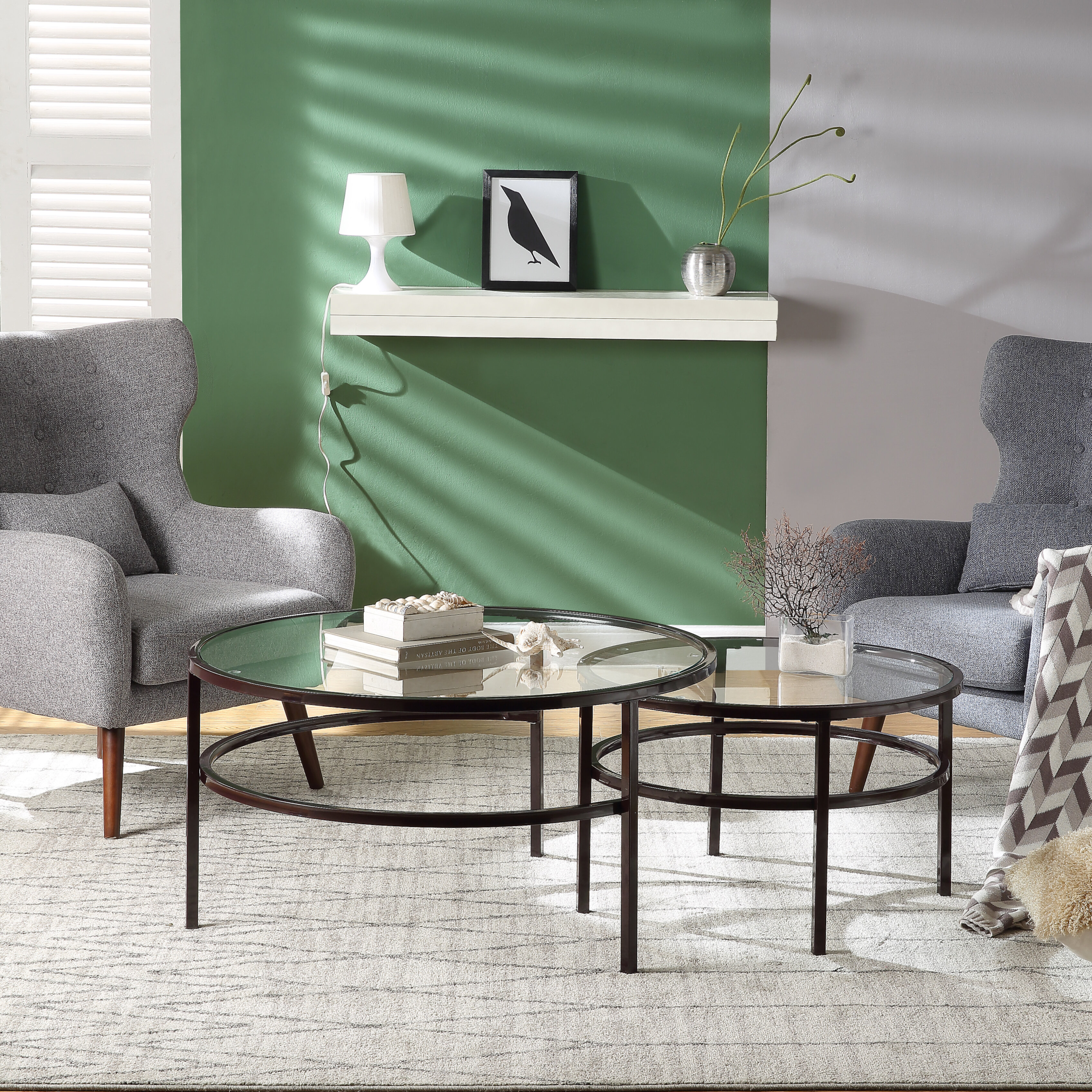 Thiam 2 Piece Coffee Table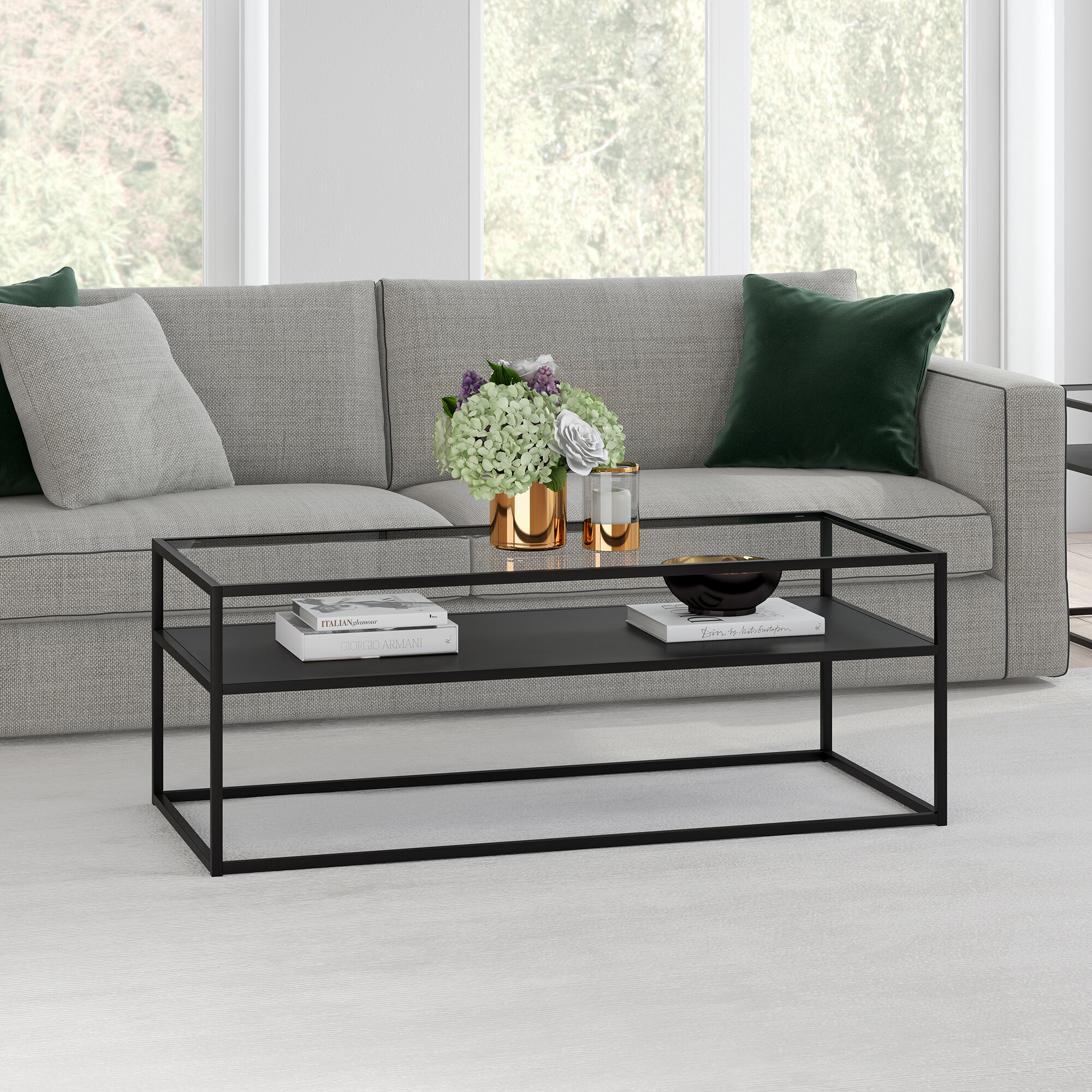 Fiesta Coffee Table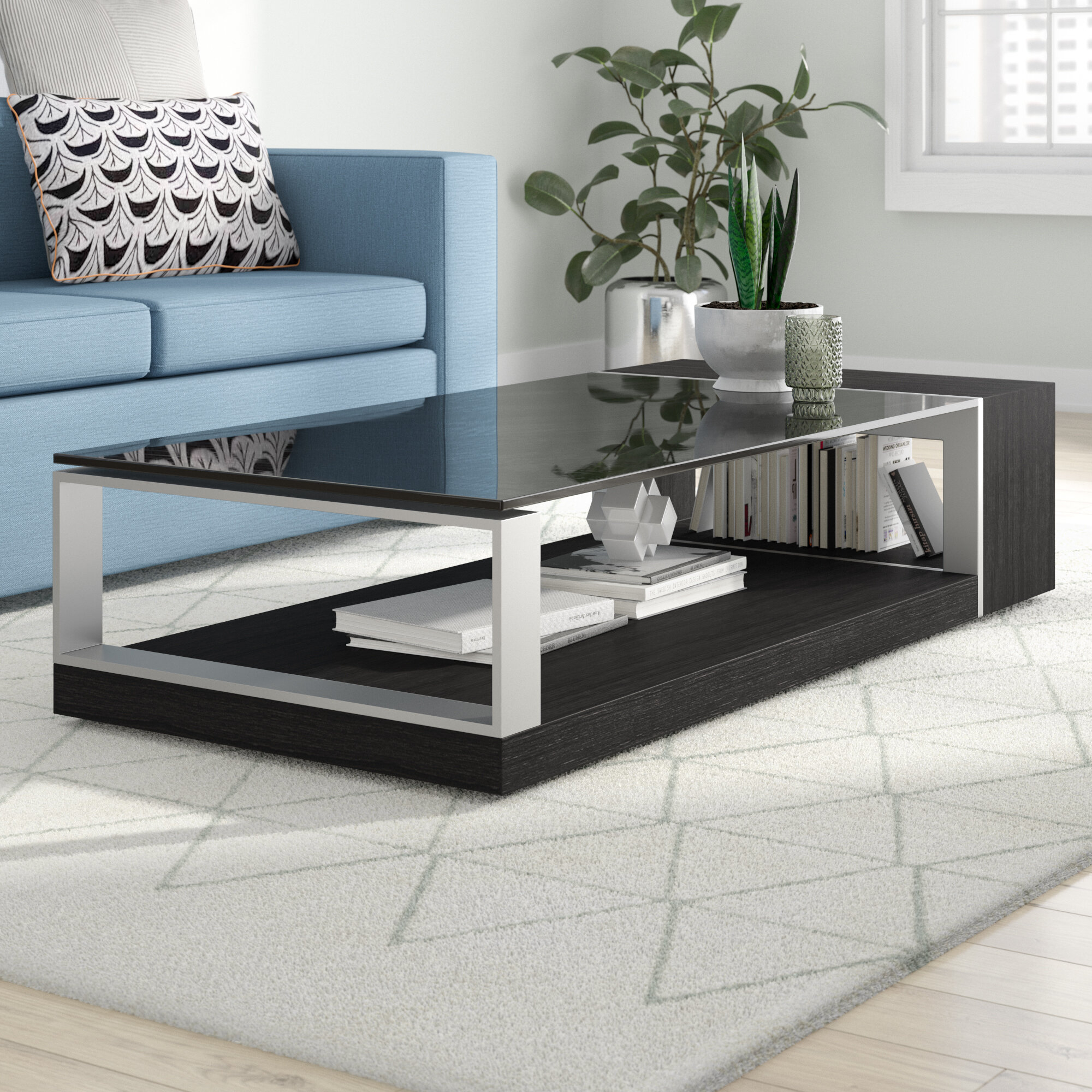 Derry Coffee Table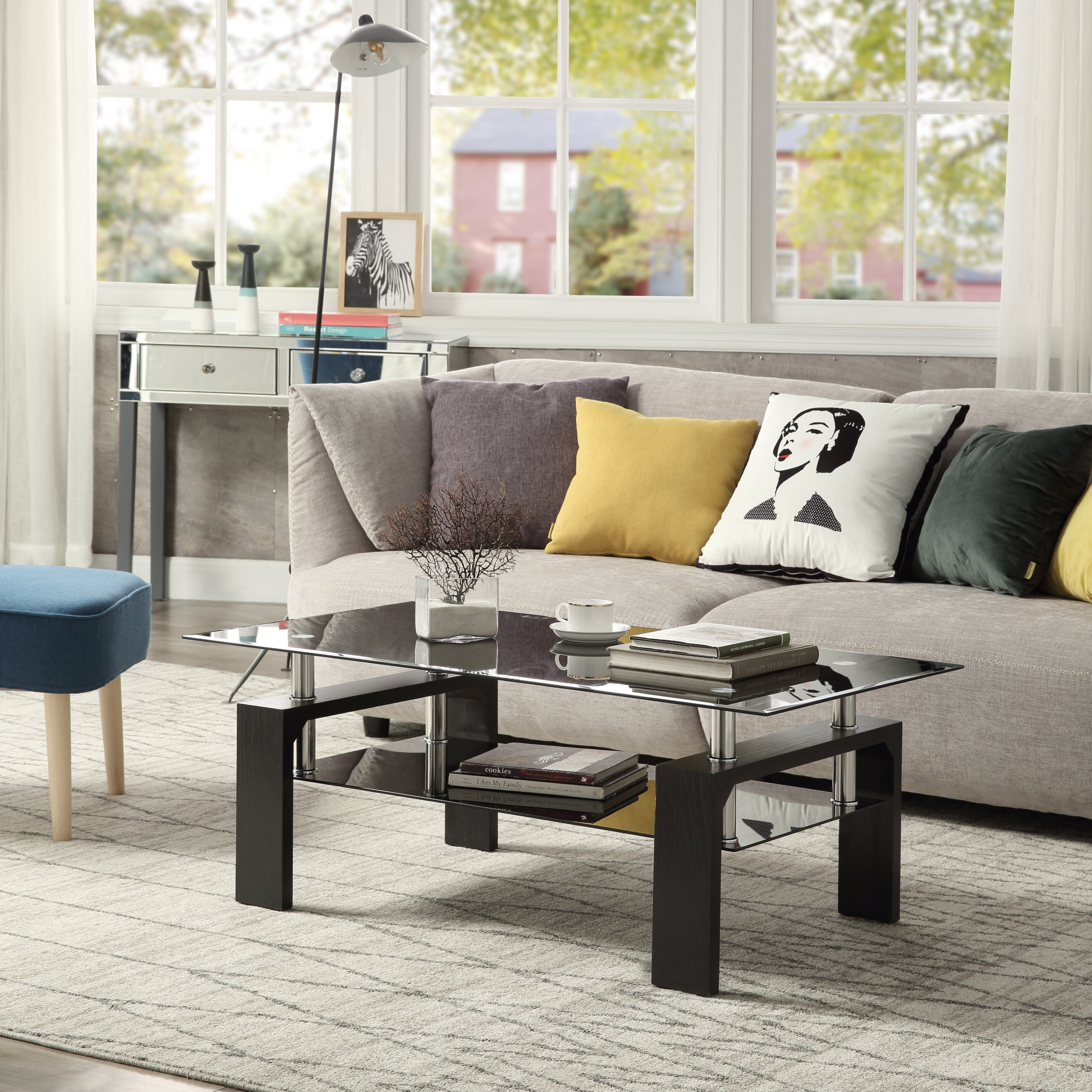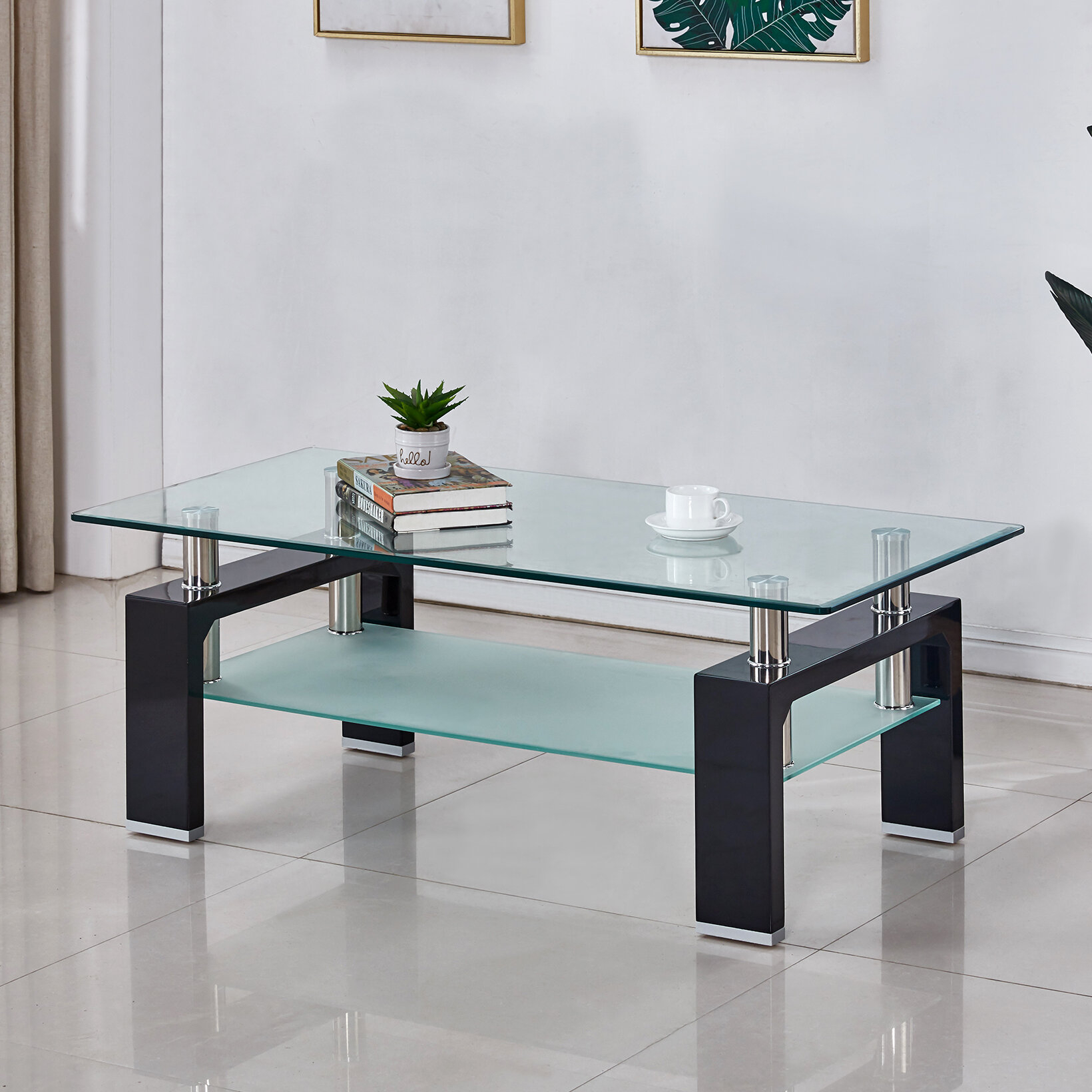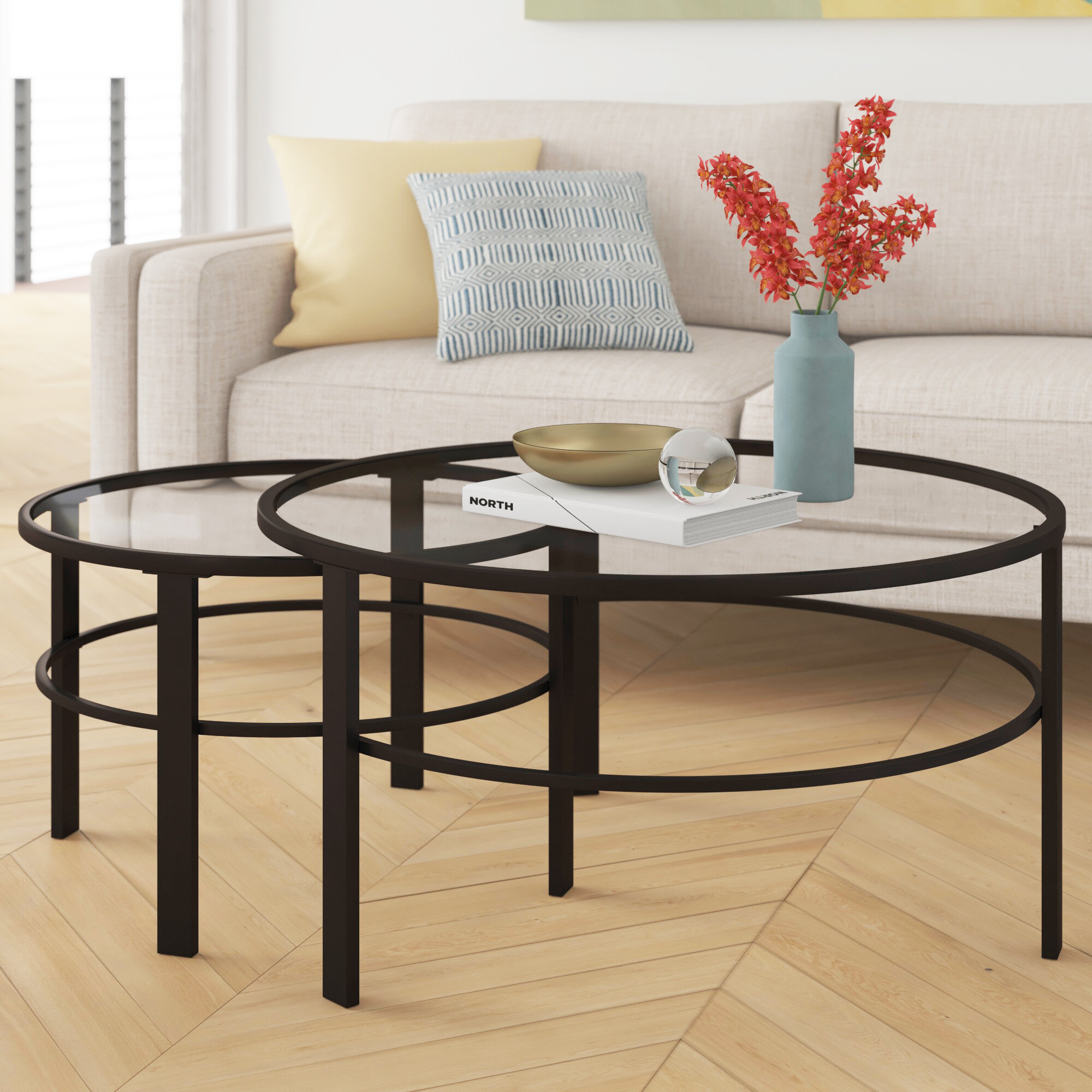 Eva Coffee Table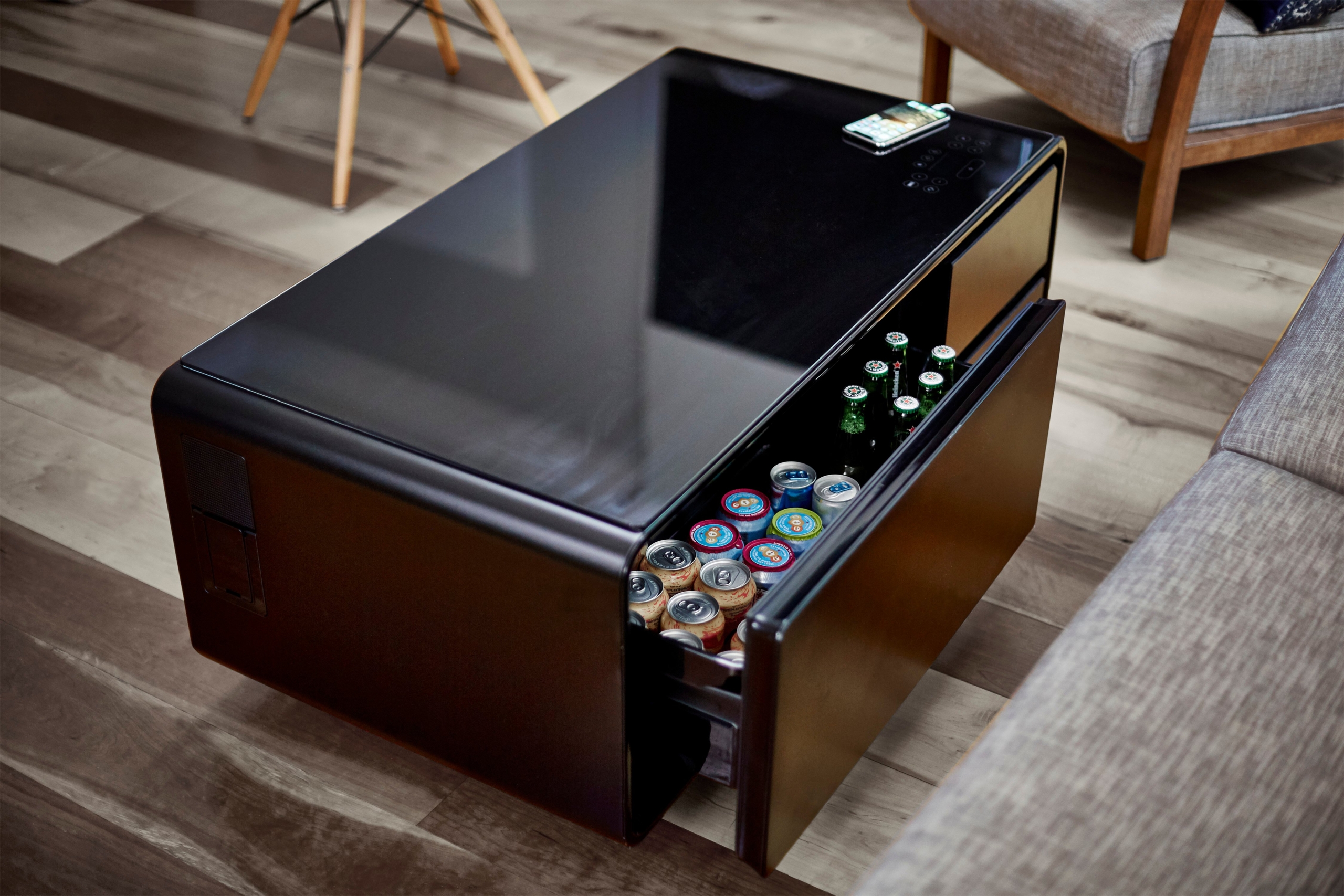 Coffee Table with Storage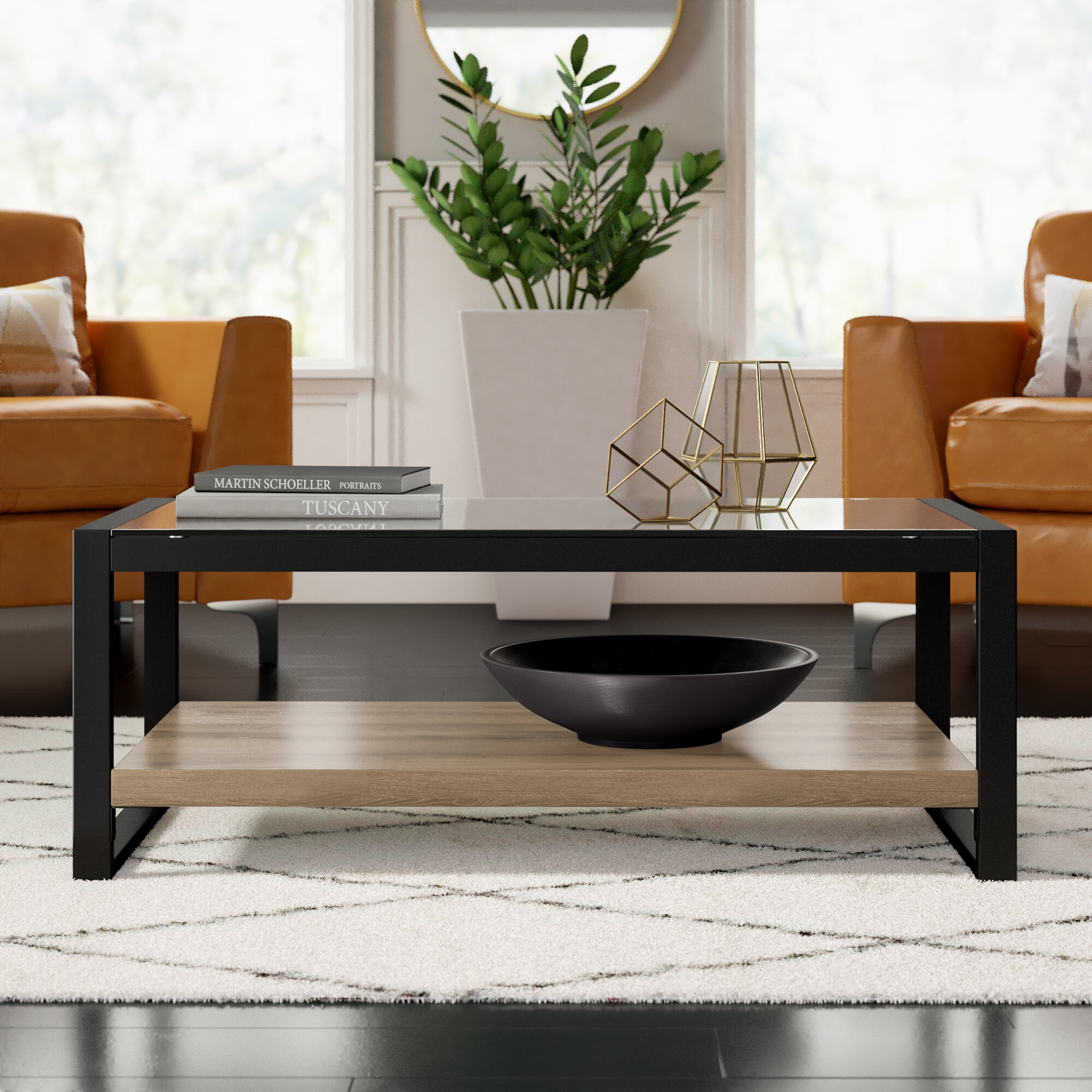 Theodulus Sled Coffee Table with Storage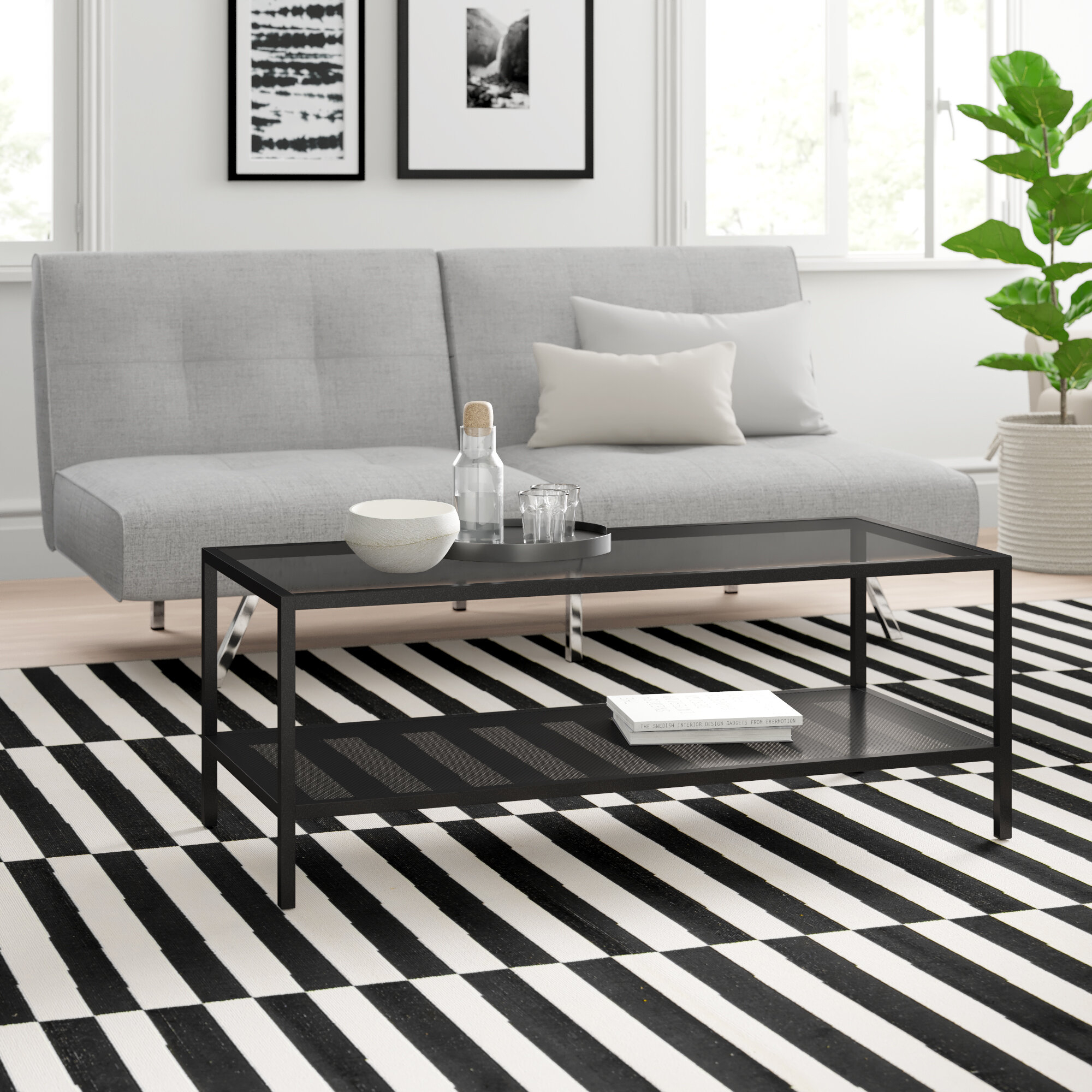 Longmeadow Coffee Table with Storage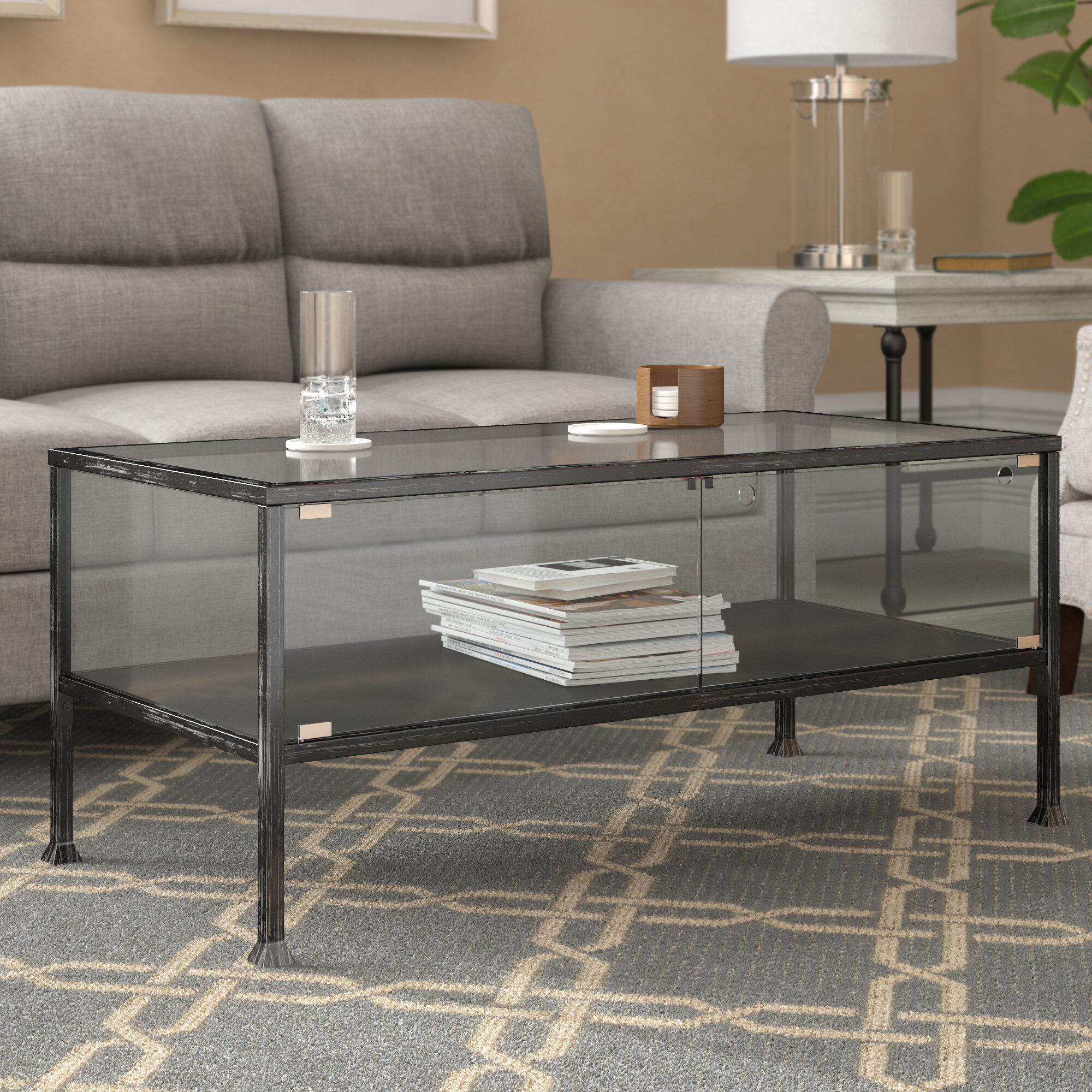 Aldridge Terrarium Coffee Table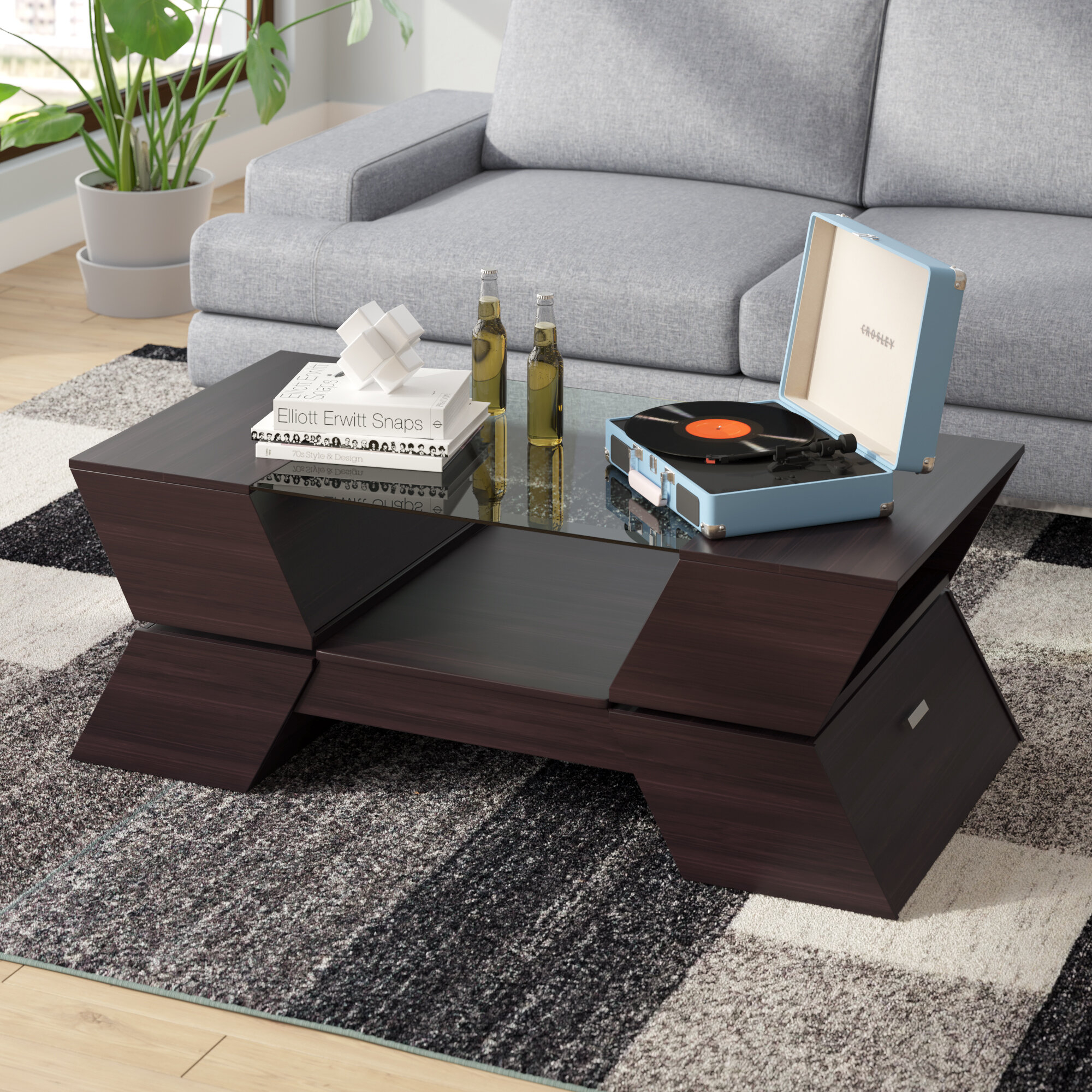 Wallington Abstract Coffee Table with Storage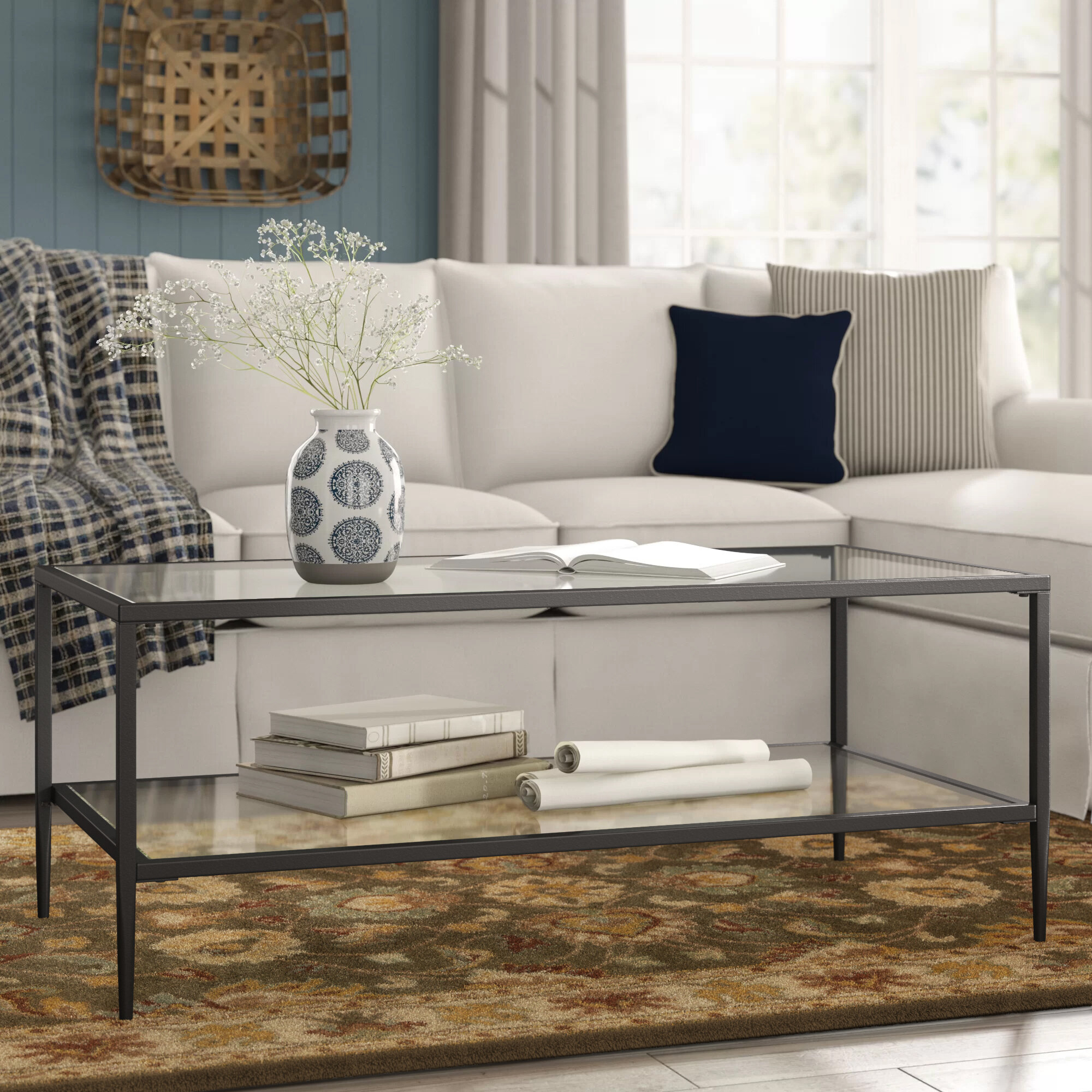 Harlan Double Shelf Coffee Table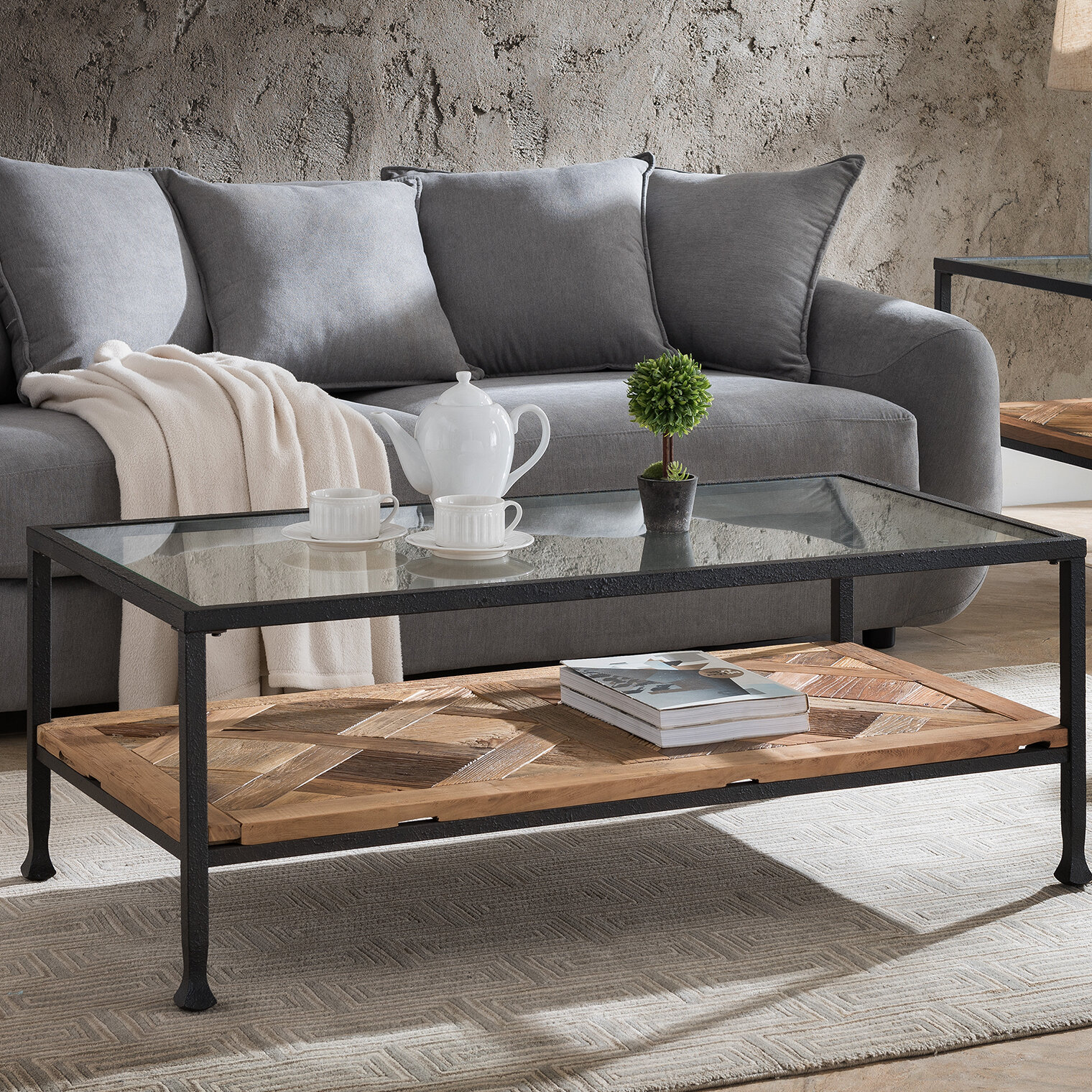 Lia Coffee Table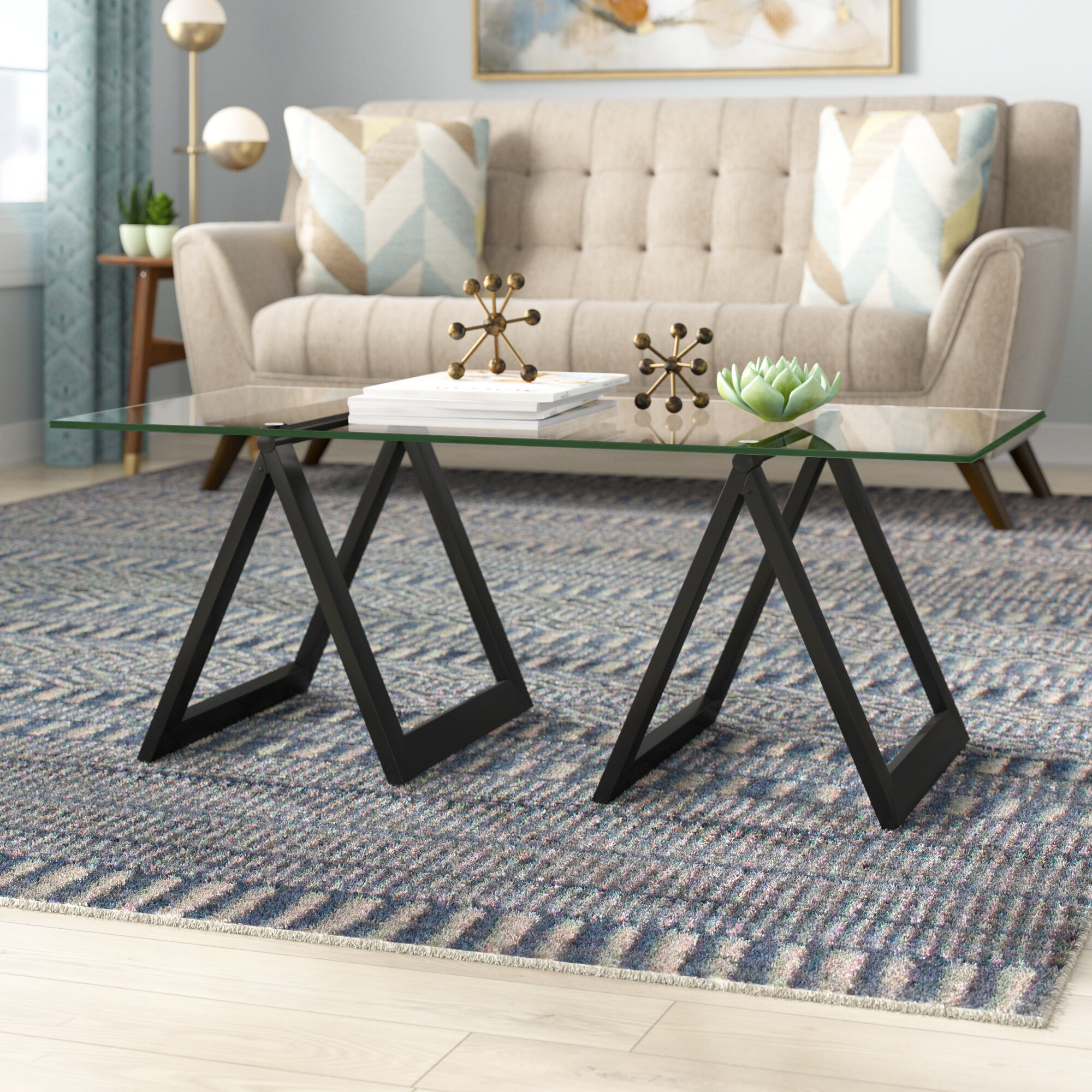 Dancy Coffee Table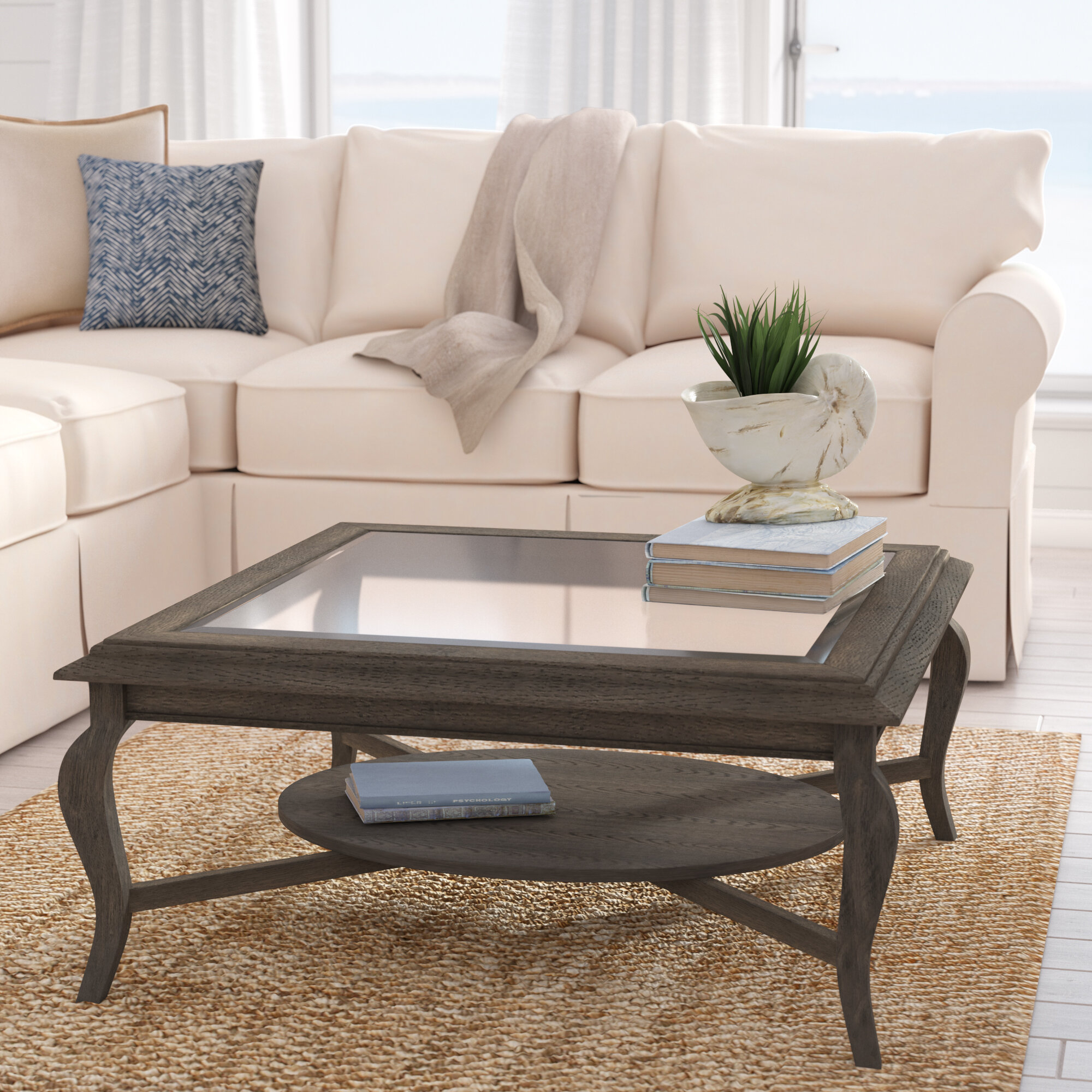 Rannie Coffee Table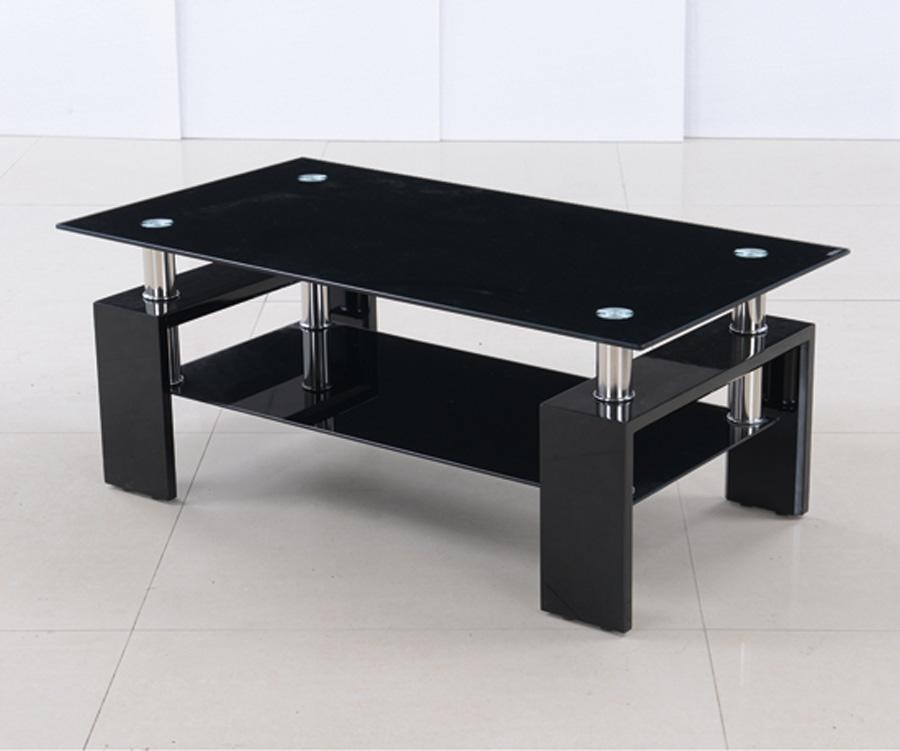 The Description of Black Glass Coffee Table | Coffee Table ...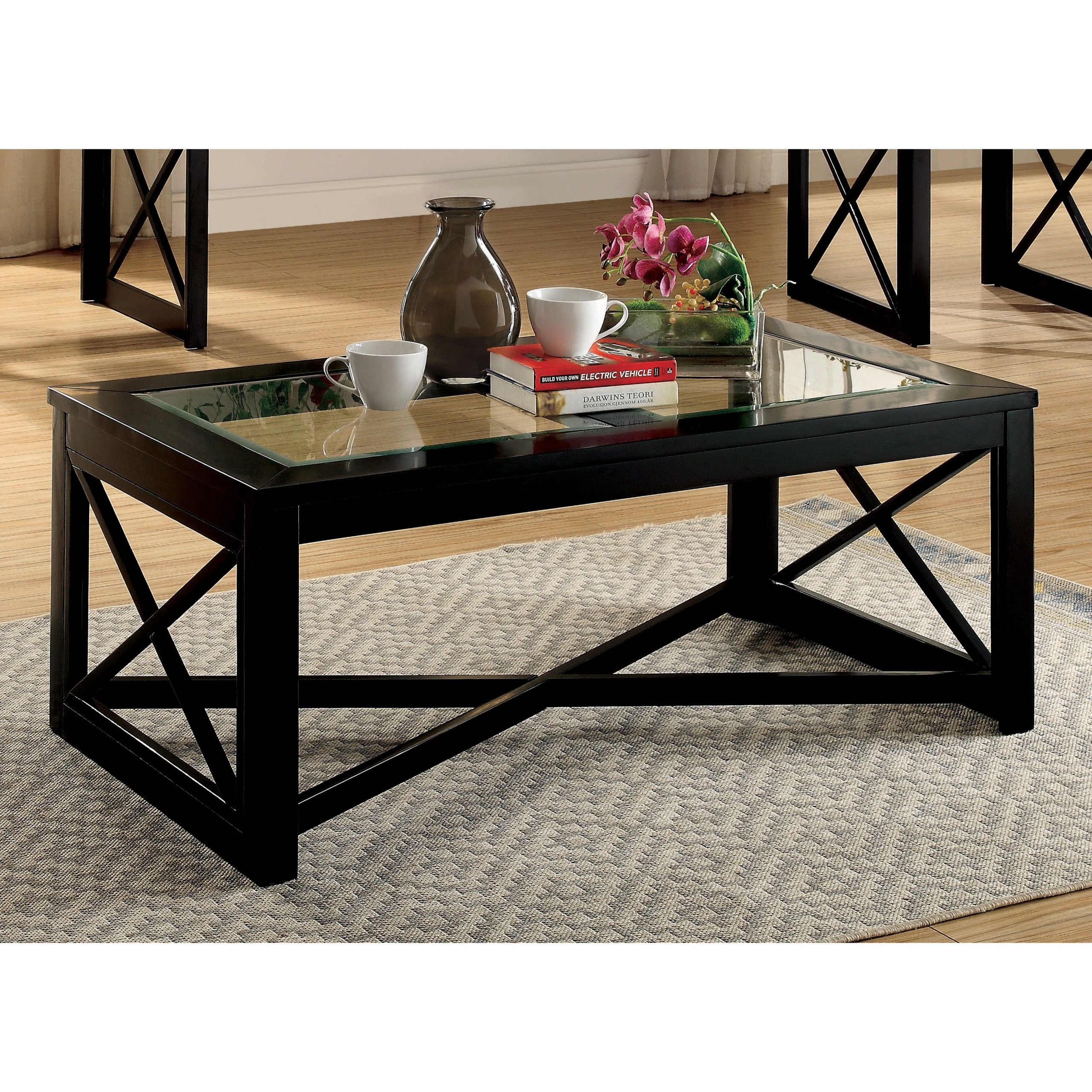 Furniture of America Peloni Contemporary Black Glass Top ...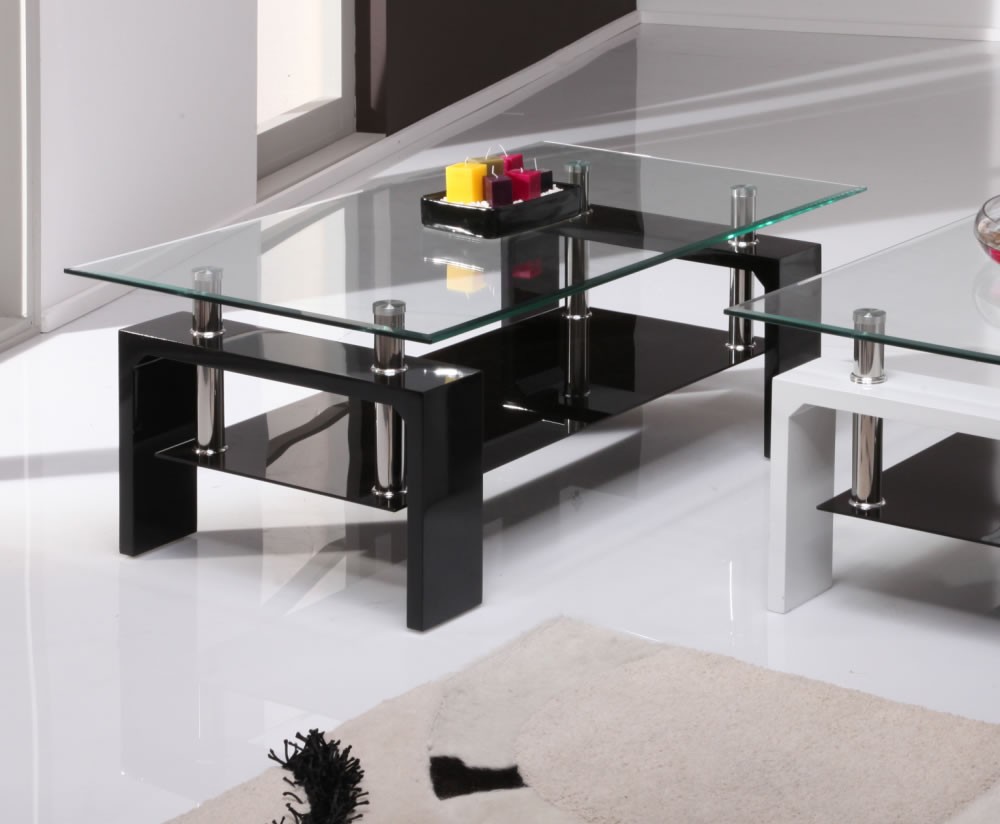 Parma Black High Gloss and Glass Coffee Table - 100W x 60D ...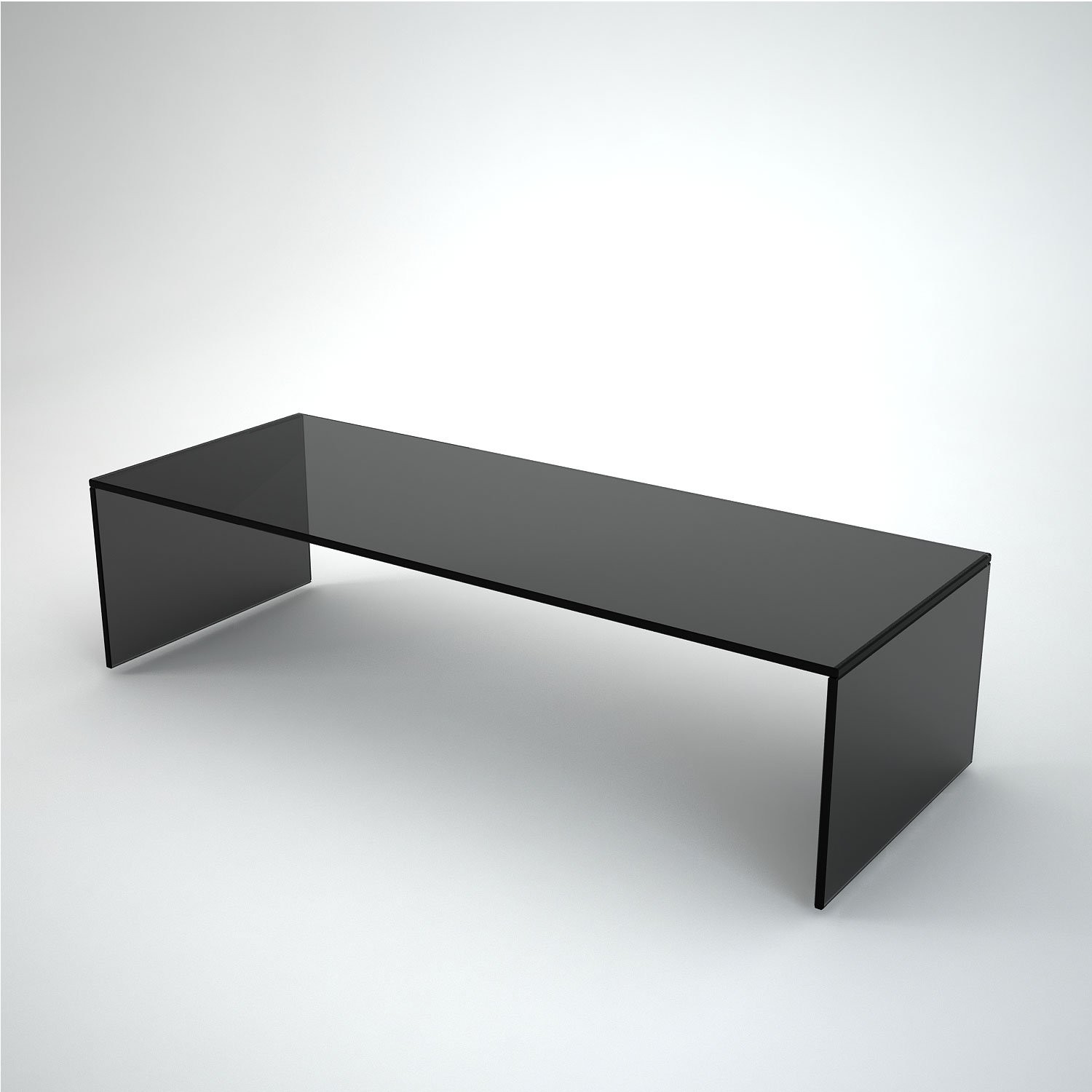 Judd - Rectangular Smoked Glass Coffee Table - Klarity ...