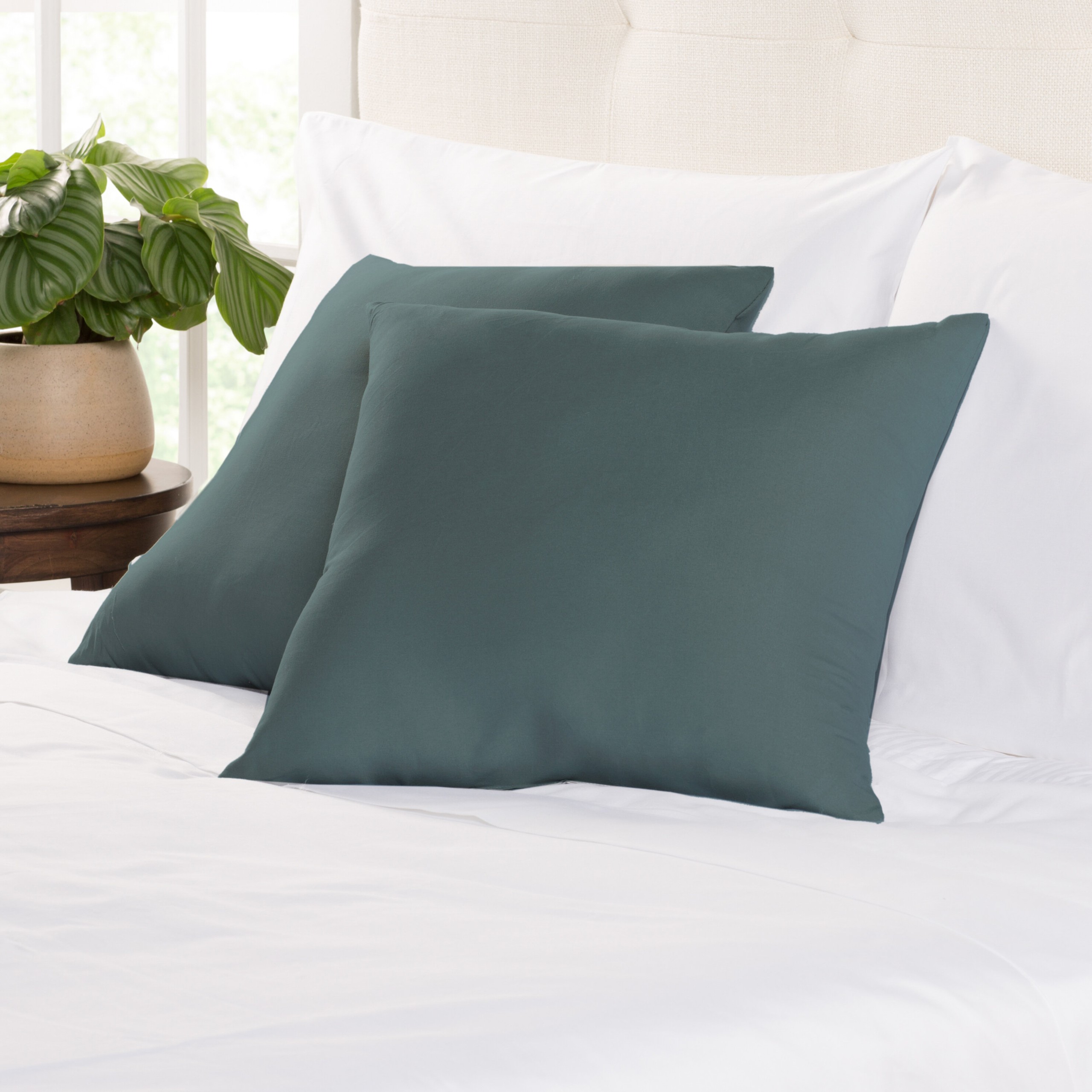 Wayfair Basics 18" Throw Pillow (Set of 2)
Understated and comfortable, this set of two throw pillows are ideal for dressing up a sofa or making your bed a little extra cozy. These 18" square pillows are machine washable, so they are suitable for the den, recreation room, or a college dorm. Available in 16 colors, you are sure to find a shade that complements your color scheme. These lightweight pillows are the perfect accent for any décor.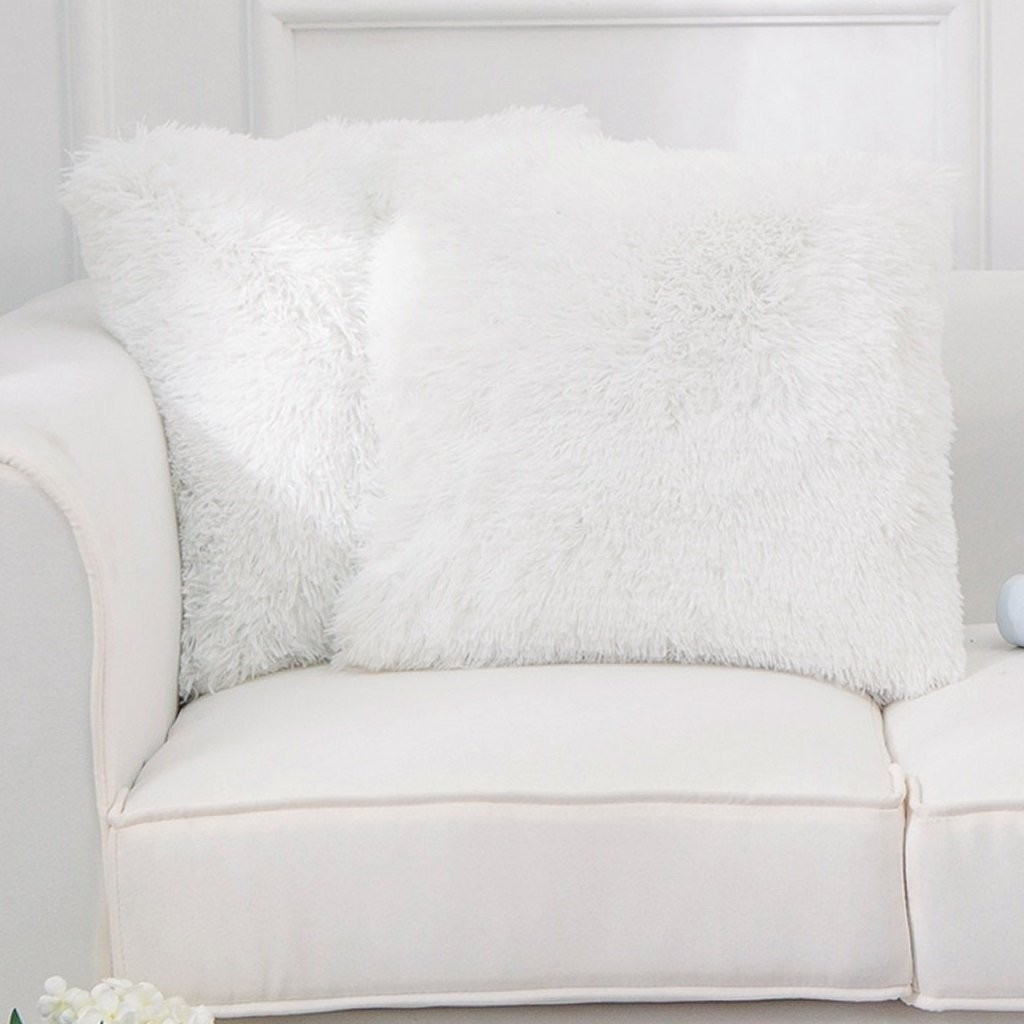 Mashpee Faux Fur Throw Cover and Insert PIllow (Set of 2)
Two white faux fur pillows bring a bright, stylish pop to a bohemian or shabby chic bedroom or living room. Soft, plush, and comfortable, both the pillowcase and the inserts are included. Their long, white, shaggy faux fur has been crafted by experts to be exceptionally durable and resist shedding. Available in two sizes—18'' and 20'' squares—the pillowcases are machine washable for easy cleaning.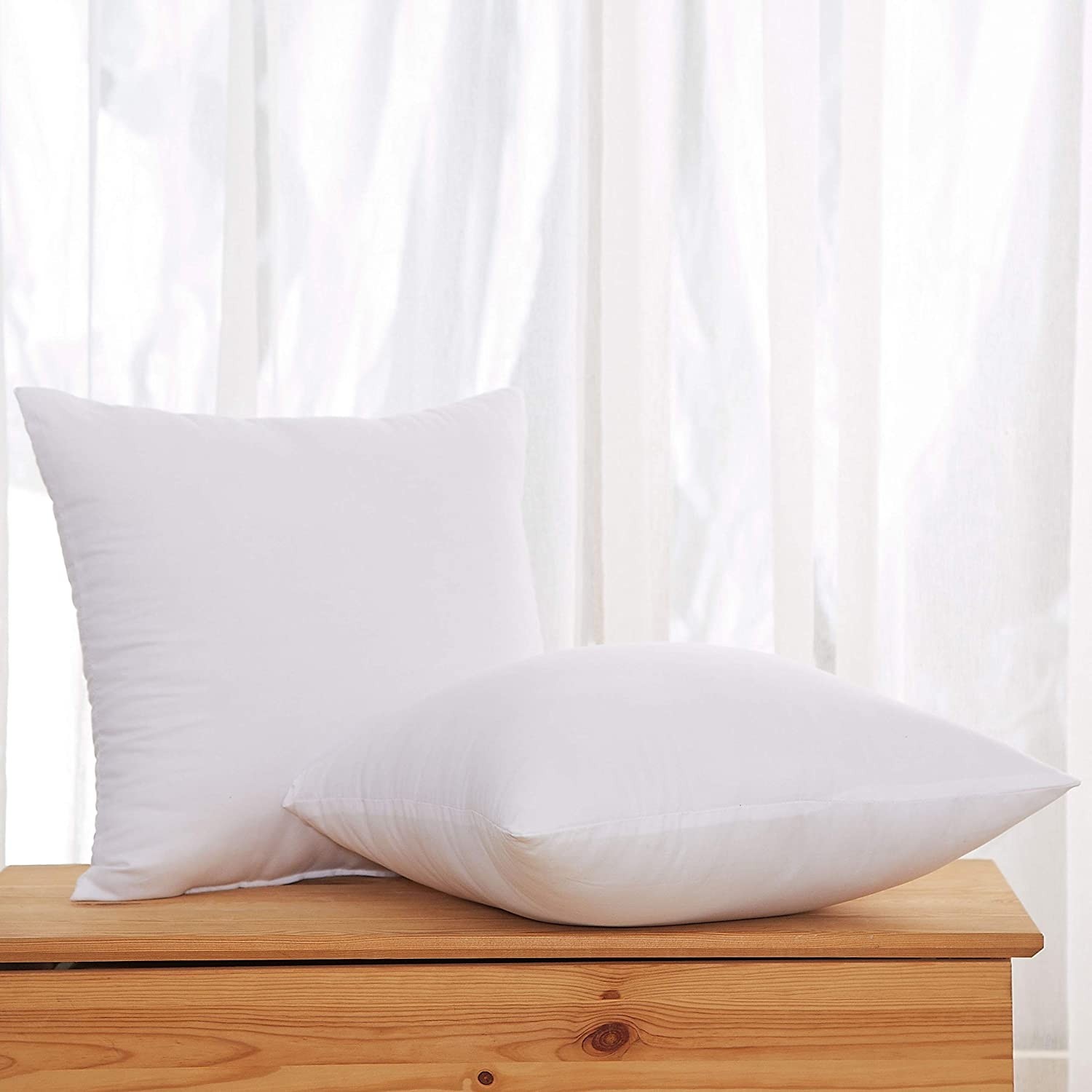 Roisin Soft Hypoallergenic Throw Pillow Insert (Set of 2)
Filled with premium polyester microfiber, these throw pillows make the ideal accessory for your beds and couches. Thanks to the 400 thread count quality polyester fabric cover, they are soft and considered quality at its finest. While they make wonderful decorative accents on your bed, they are also functional thanks to the thick and supportive construction. The pillows easily fit into pillowcases and sham covers and are hypoallergenic, making them safe for the entire family. To wash them simply, pop into the machine on a gentle cycle and tumble dry on low.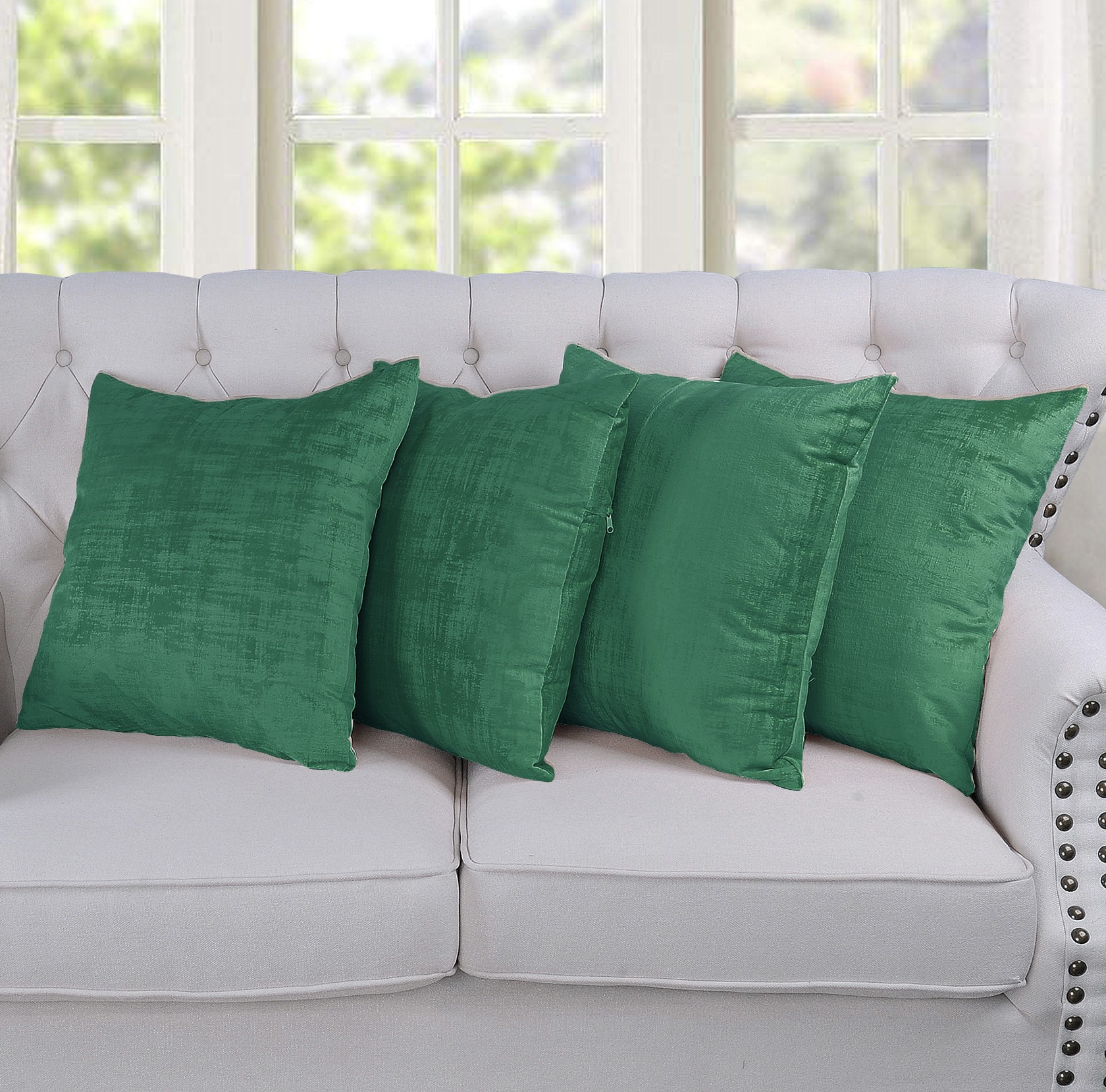 Bleckley Textured Velvet Pillow Cover (Set of 4)
Four velvet, solid-color pillows tie the aesthetic of any room together with their sateen finish. Available in 26 colors, the understated sheen gives them a touch of elegance that complements any décor, from traditional to minimalistic to shabby chic. Featuring a zipper closure and a removable cover, the inserts to these pillows are not included. Soft and comfortable, these pillows are still tough enough to use in the family room with children and pets.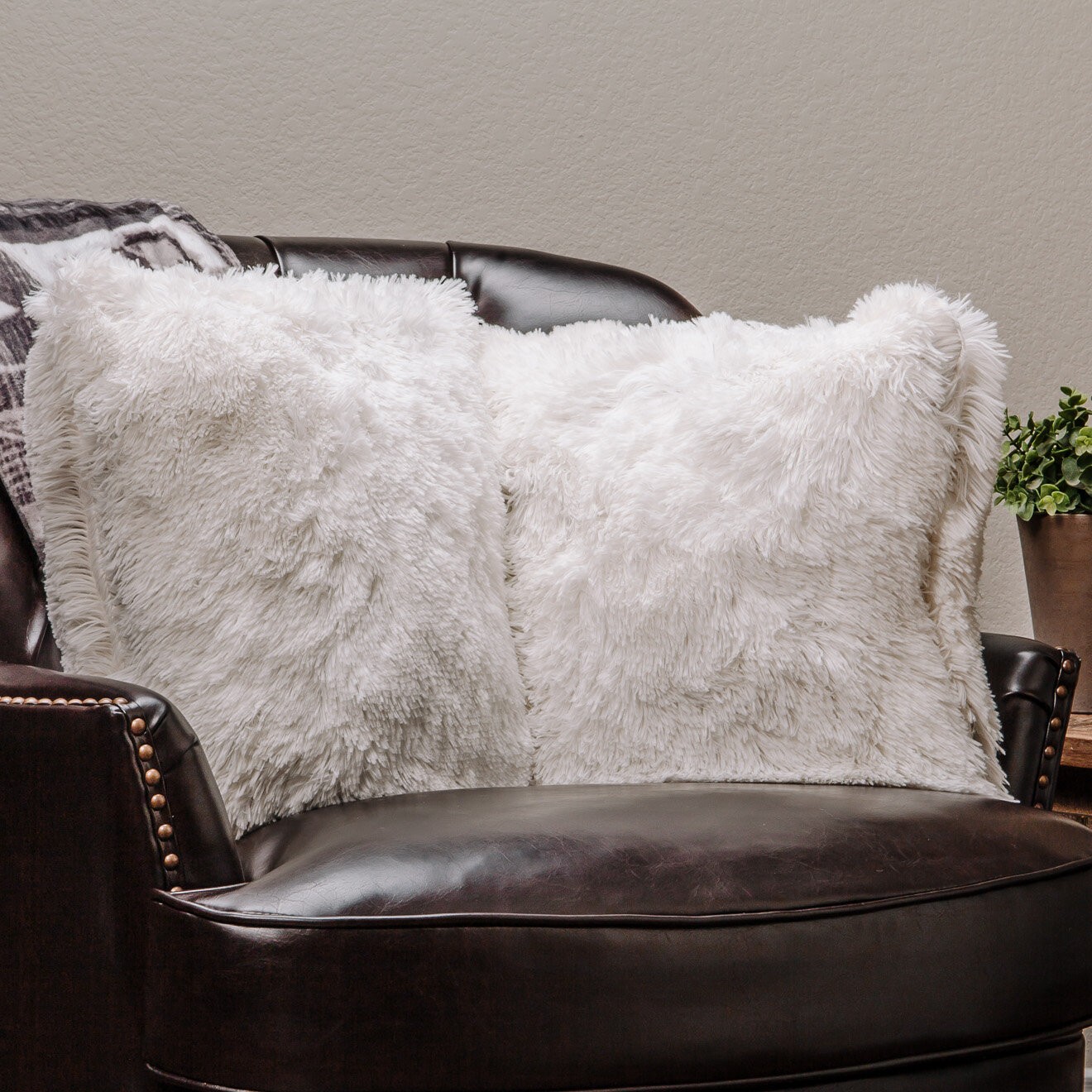 Nutt Chanasya Super Soft Throw Pillow Cover (Set of 2)
Unbelievably soft and breathtakingly shaggy, these two delightful pillow covers bring a sense of light-hearted luxury to any space. At 18'' wide and 18'' tall, these square pillow covers can accent a loveseat, adorn a bench, or decorate a bed. They're also available in black, white, grey, and pink so that they can match almost any color palette. Easily clean these pillows by machine washing and tumble drying. Pillow inserts are not included.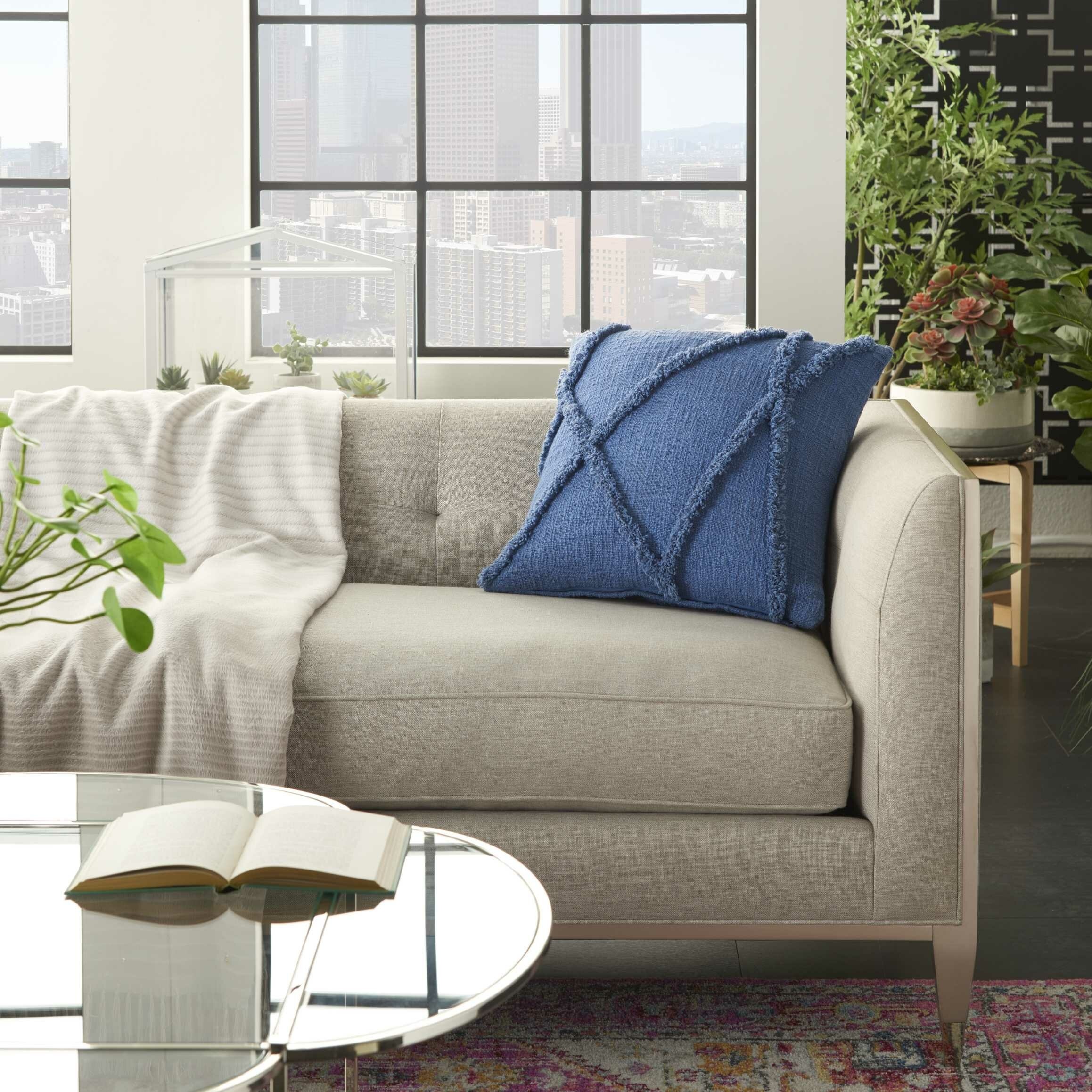 Remi Cotton Textured Striped 18" Throw Pillow
This plush, comfortable throw pillow is adorned with a network of large, textured, raised, geometric shapes for added fluff and a touch of chic style. Sure to add a welcoming feel to your living room sofa or reading nook, this pillow is available in dark grey, blush pink, mustard yellow, and royal blue. Dry cleaning is recommended for the zippered, removable cover.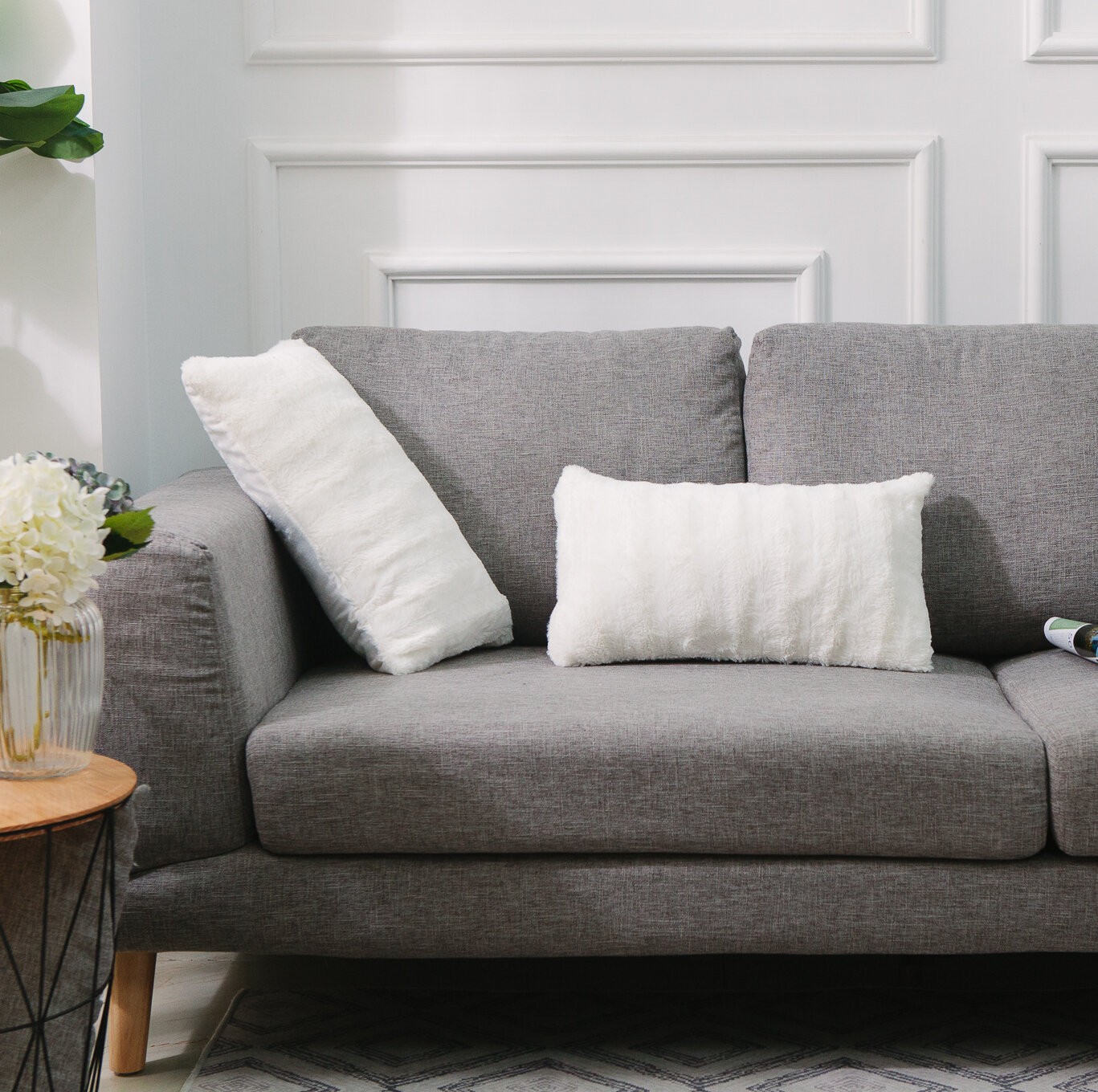 Grubbs Faux Fur Lumbar Pillow (Set of 2)
These two fashionable, faux fur lumbar support pillows are perfect for adorning a bed or making a sofa even more welcoming. Available in nine different colors, their soft, shaggy exterior makes them ideal for contemporary, shaggy chic, or minimalist design schemes. Plush, comfortable fiberfill pillow inserts are included in this set, and the on-trend, rectangular pillowcases are machine washable for easy cleaning.