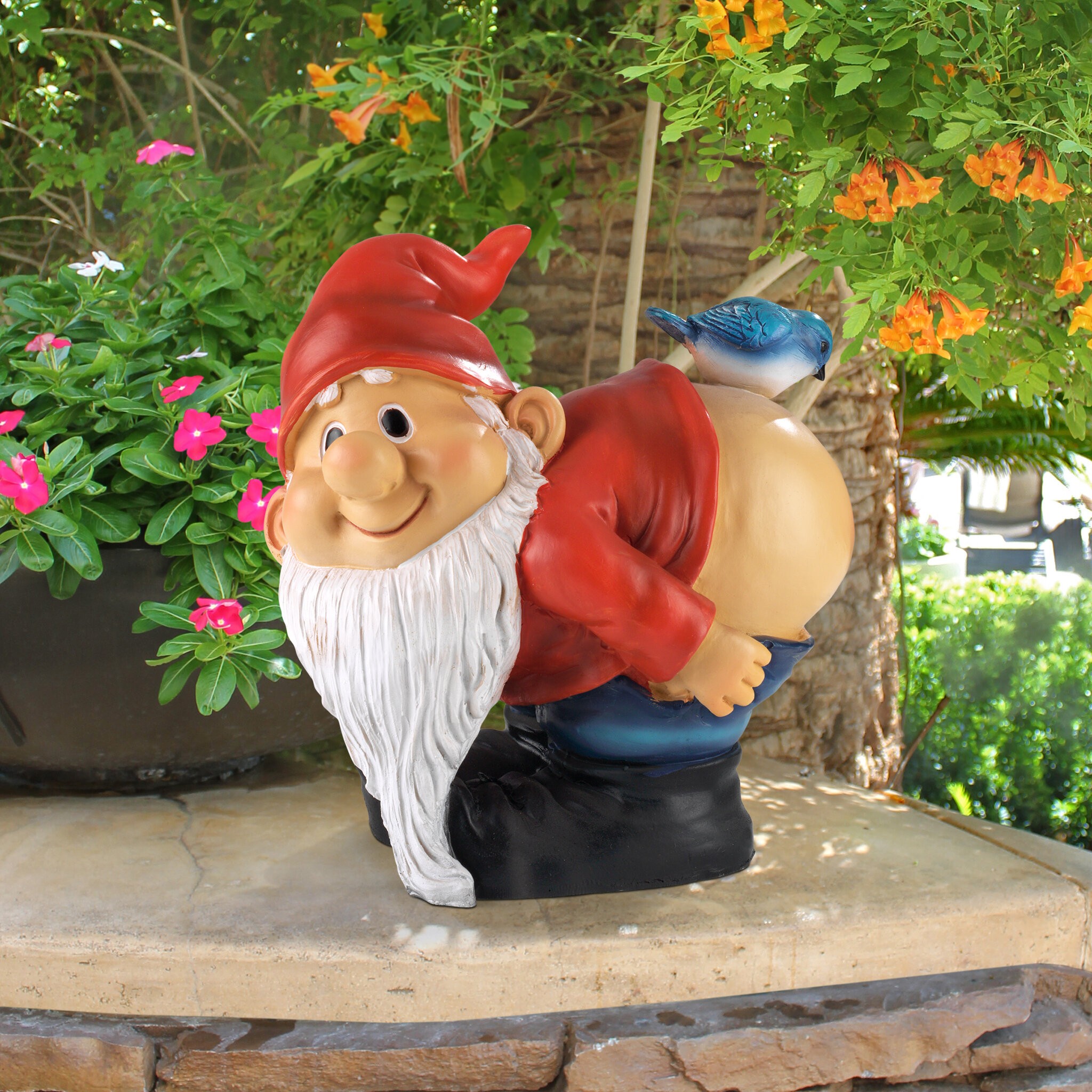 Loonie Moonie Bare Buttocks Garden Gnome Statue
This gnome statue is the perfect garden ornament if you're looking to add an amusing and hilarious touch to your outdoor area. It features a smiling gnome dropping his pants with a bird on his bare buttocks which instantly brings a smile to one's face.
Made of resin/plastic, it's sturdy, weather- fade-, and U.V resistant, ensuring longevity throughout the different seasons. Place this naughty gnome in your friend's or family's yard to surprise them and make them laugh.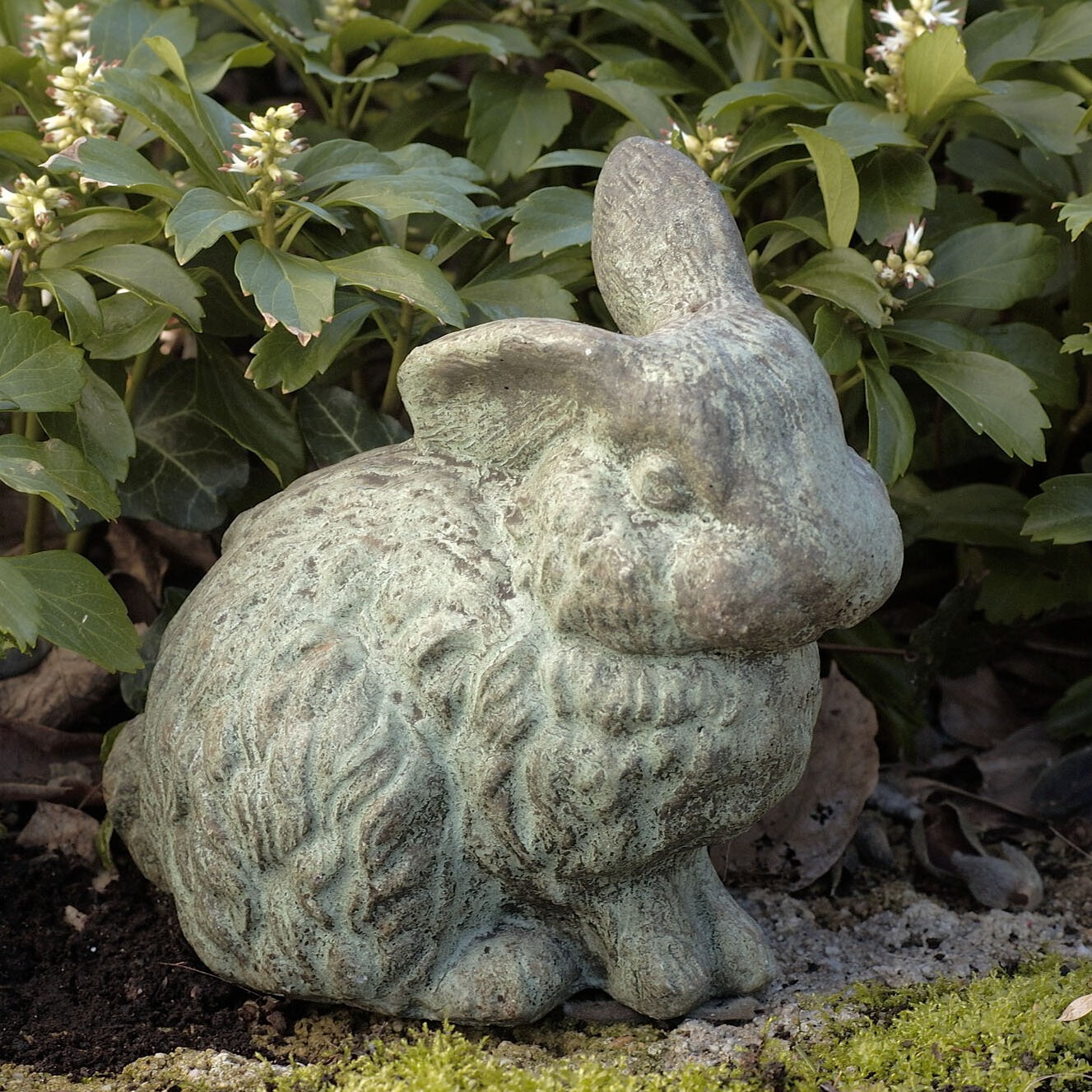 Rabbit with One Ear Up Statue
Small yet substantial, this rabbit serves as a charming addition to any garden. Its lifelike and dainty design enhances and decorates outdoor spaces without looking too extravagant.
Crafted from cast stone, this garden ornament remains sturdy all year and features delicate details on the face, a solid and heavy body that weathers naturally, and various finishes that can easily complement your house and yard. Place next to ample greenery, such as plants, bushes, and grass for a well-designed garden composition.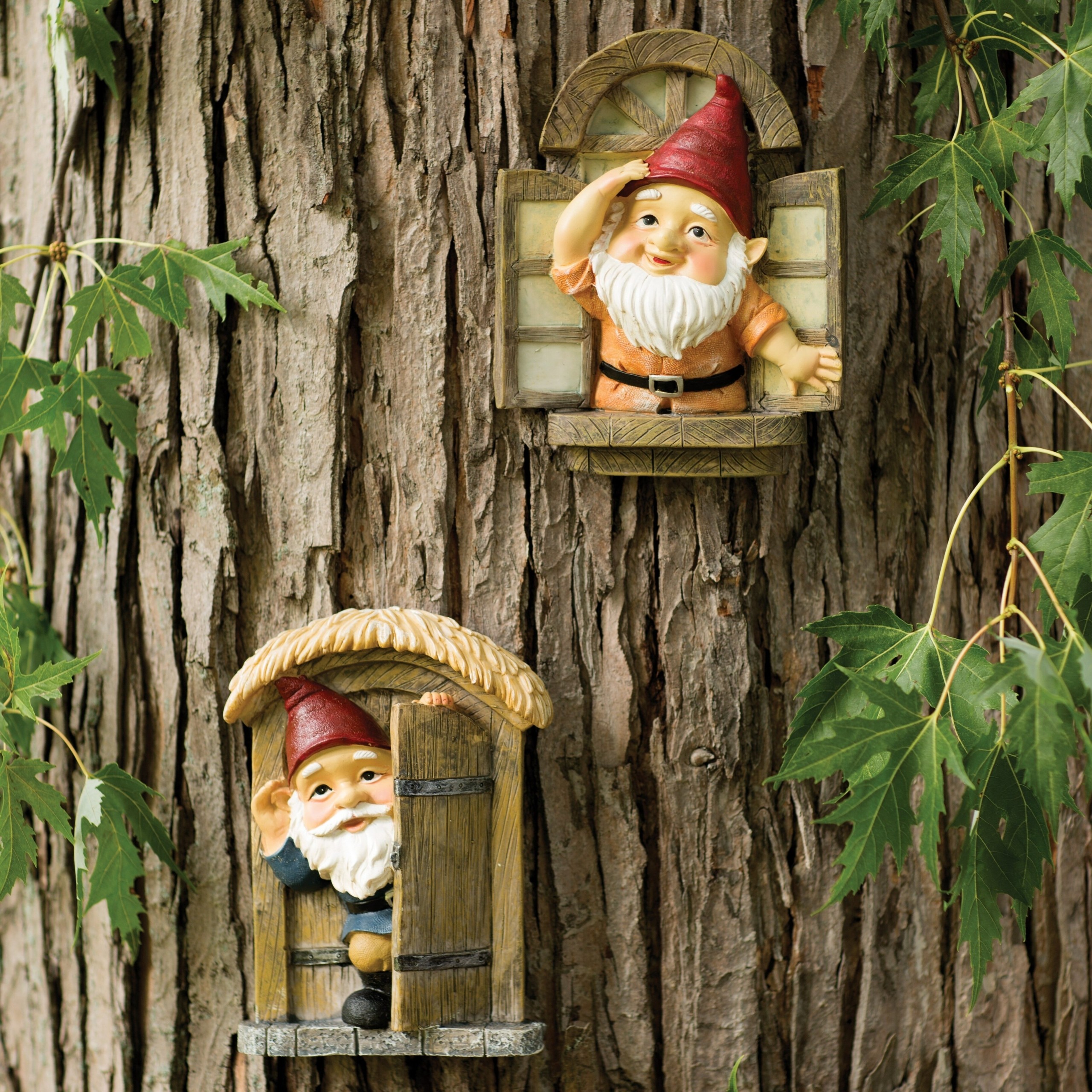 Knothole Gnomes 2 Piece Garden Welcome Tree Statue Set
Enhance your ordinary tree or wall with this eye-catching 2-piece gnome set. It includes one window and one door with gnomes peeking out to greet your guests which instantly adds a cheerful and welcoming spirit to any front yard and backyard.
The set provides durability for years to come when well maintained throughout the seasons and comes in a colorful finish that enlivens the garden. Simply hang on a tree, fence, or wall with nails to create a jolly setting.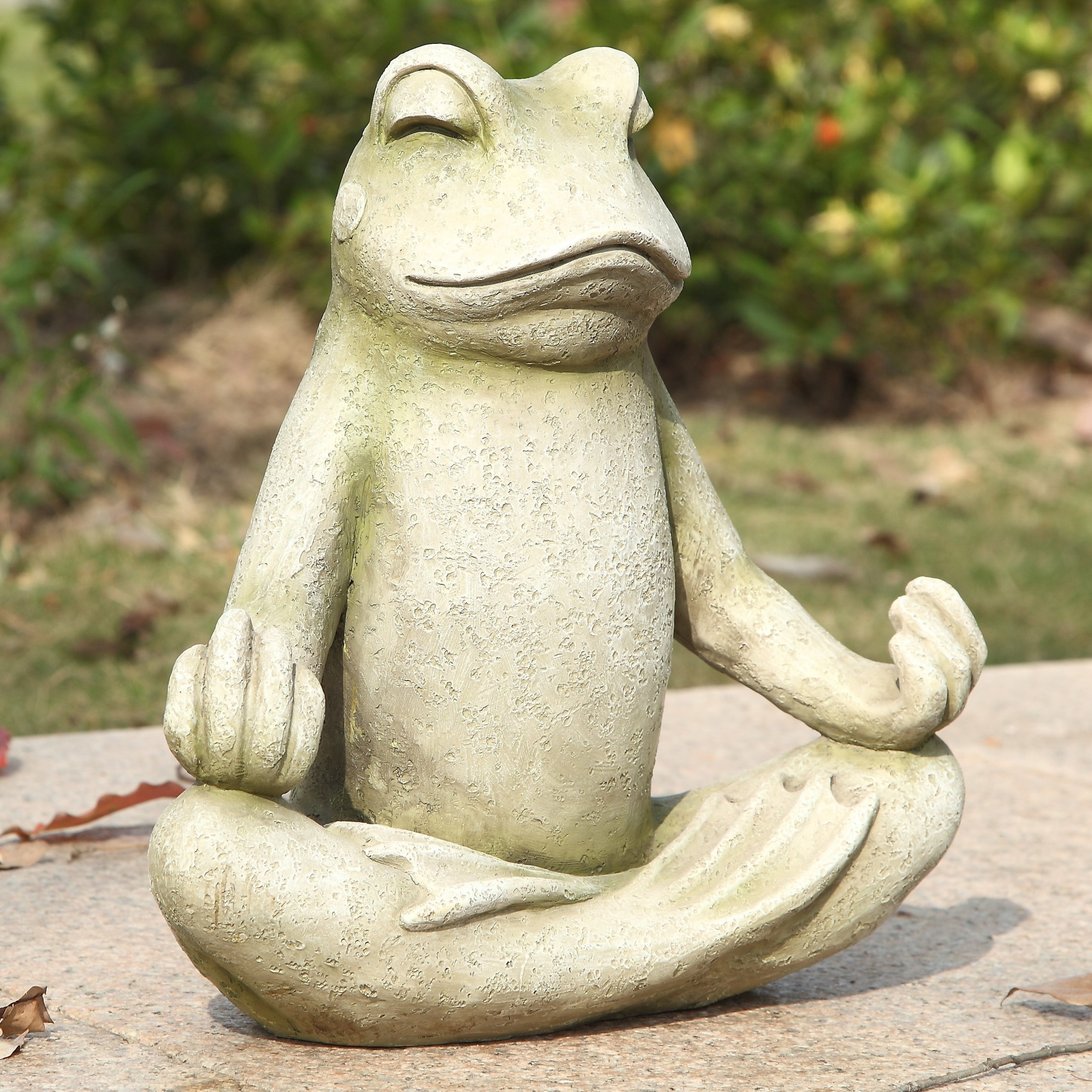 Frog Sitting in Lotus Posture Statue
Turn your garden into a zen and peaceful area with this meditating frog statue. It's large enough to be a focus piece and serves as a great reminder to stay undisturbed and tranquil whenever you're out in your garden or patio.
Made of polyresin with a weather-resistant finish, this frog sitting in a lotus position wisuits both indoors and outdoors and features a lifelike body with well-crafted details that doesn't fall over even during inclement weather.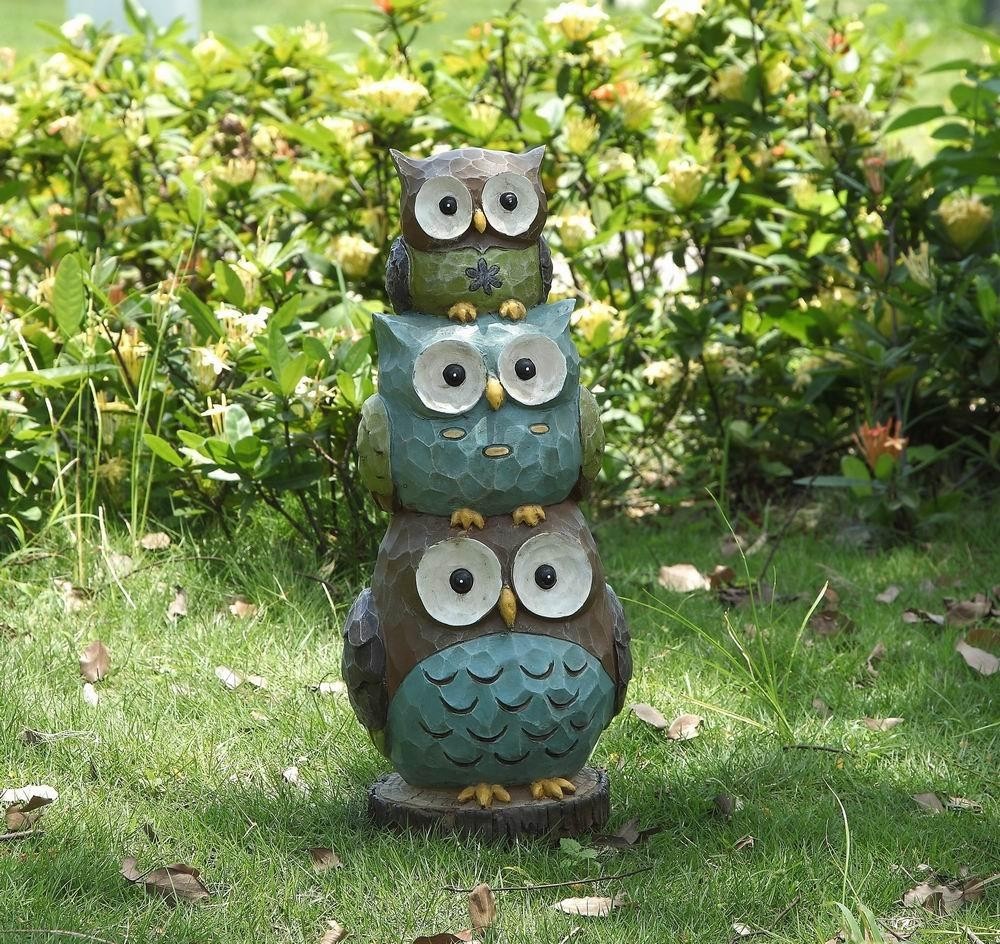 Stacking Owls Statue
This cute and attention-grabbing owls statue perfectly represents family, making it a great decorative piece to show off anywhere inside or outside your home. You are sure to receive compliments with these three different-sized owls stacked on top of each other.
This handmade statue with intricate details is weather-resistant, remains stable during different weather conditions, and features a colorful blue, brown, and green finish that easily matches with other decors while adding a touch of whimsy to your layout.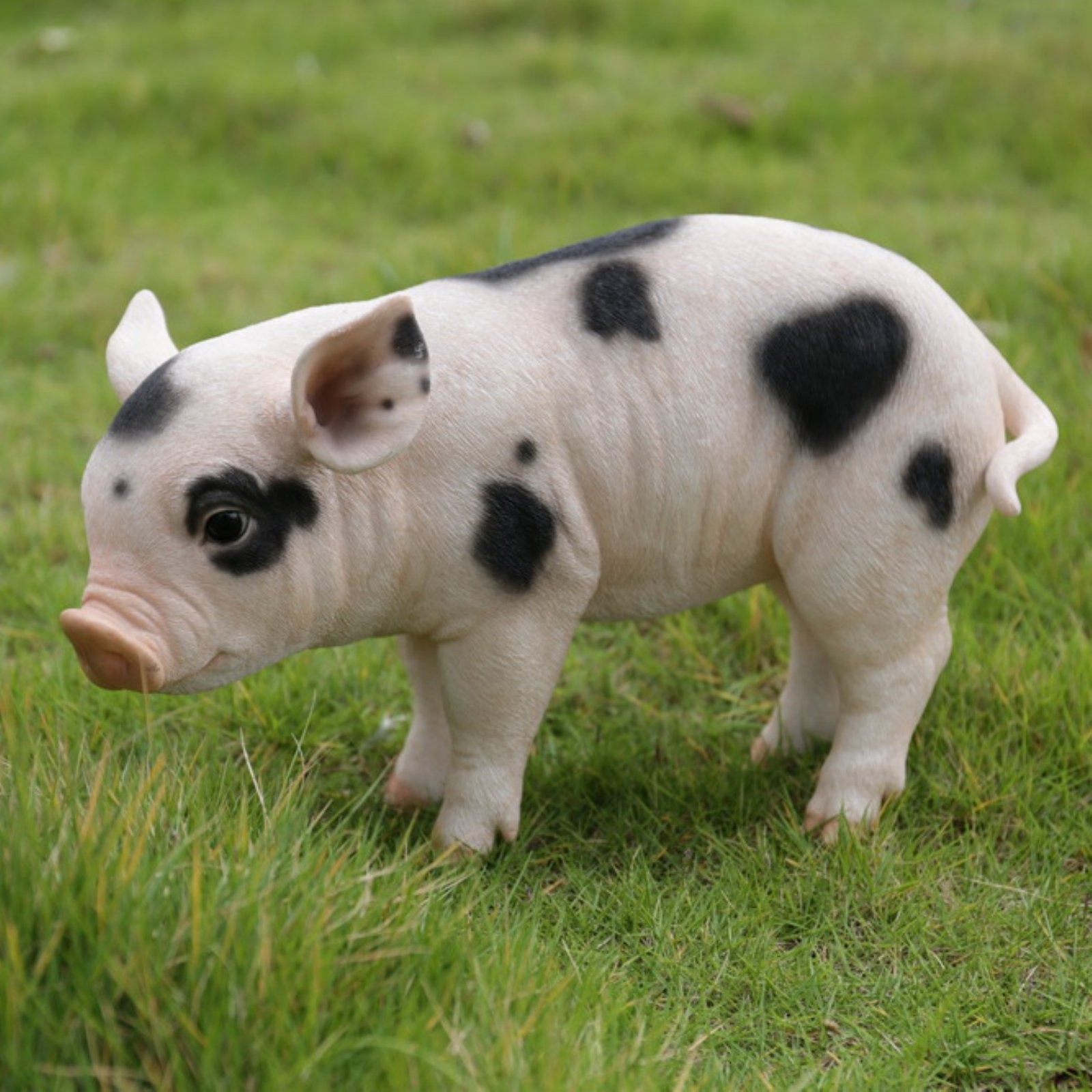 Standing Baby Pig Statue
Realistic details and colors make this baby pig statue the perfect addition for animal lovers. It has a lifelike design made of resin/plastic with impressive artistry that resembles a real piglet with black spots.
This adorable standing baby pig can be placed both indoors and outdoors and acts as a great pig lover's gift. Place this realistic piglet in your backyard to surprise your family and friends.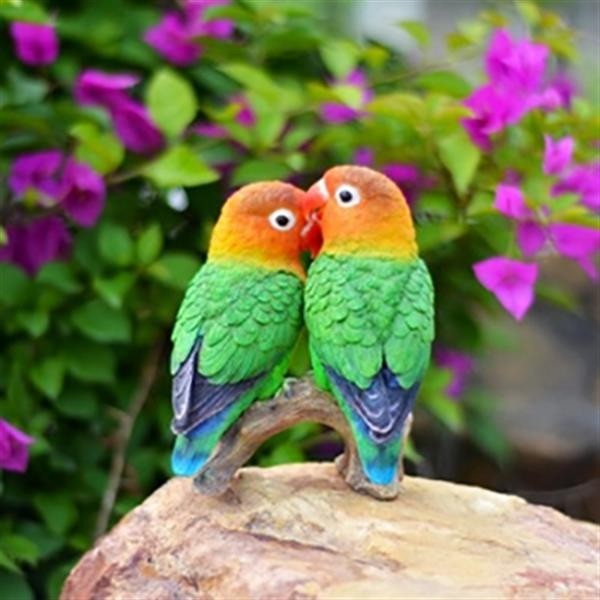 Parrots on Branch Statue
Sweet and romantic, these love birds act as a charming accent piece to brighten up any indoor or outdoor space. This statue features two intricately detailed parrots with brightly colored feathers on a tree branch that can trick your guests into thinking they're real.
These parrots are just the right size and add a pop of color to any setting. Match their multicolored feathers with blooms and greenery for a nature-inspired scenery.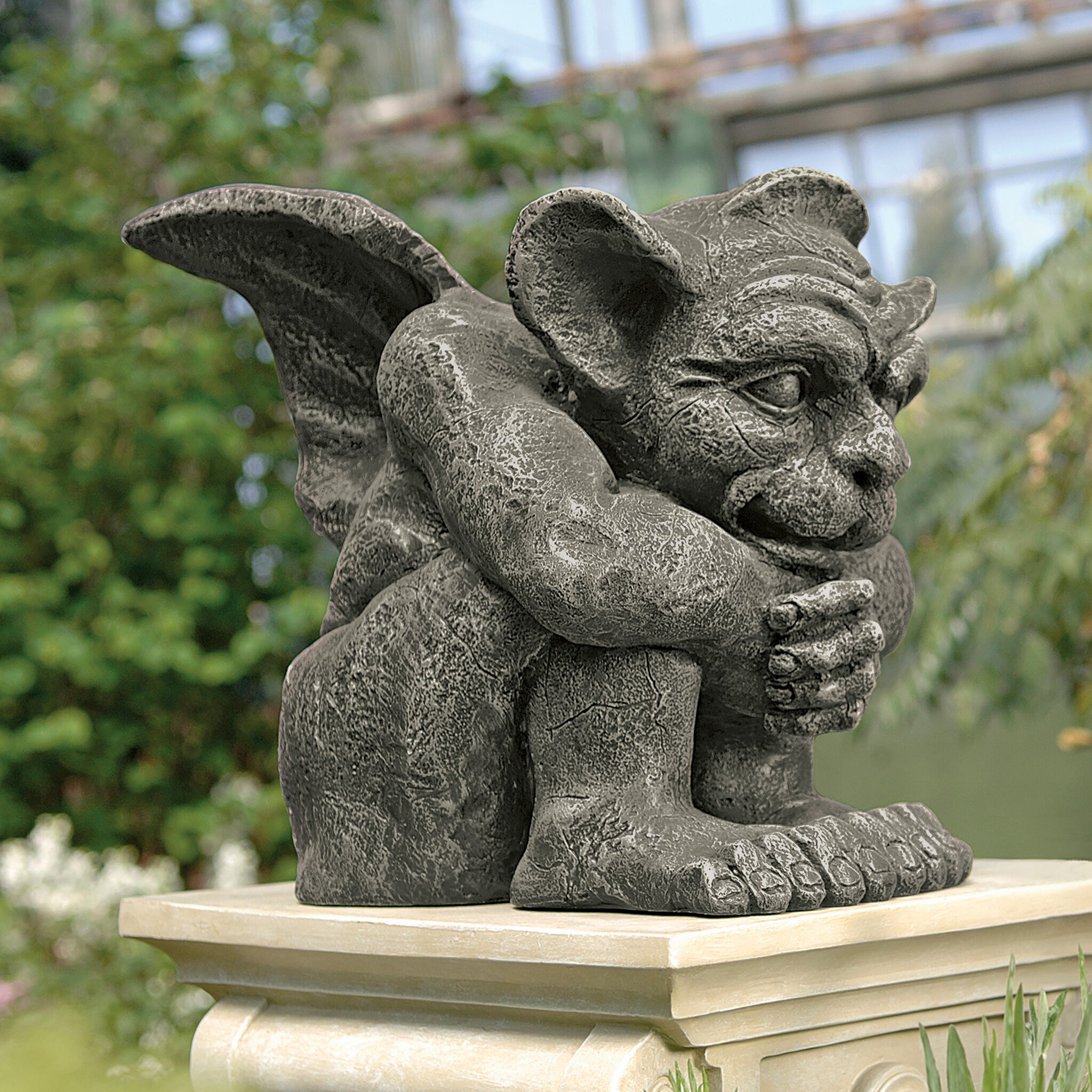 Emmett the Gargoyle Statue
If you're looking to add a gothic flair to your home, this gargoyle statue is the perfect addition.
Inspired by the European Medieval period, this figurine has a quaint gray stone surface and acts as an interesting decor that can be placed anywhere in your living space or garden. It features a long-lasting and solid resin construction that withstands UV rays and fading. Regularly spray with a clear coat protection to keep its finish looking good for years to come.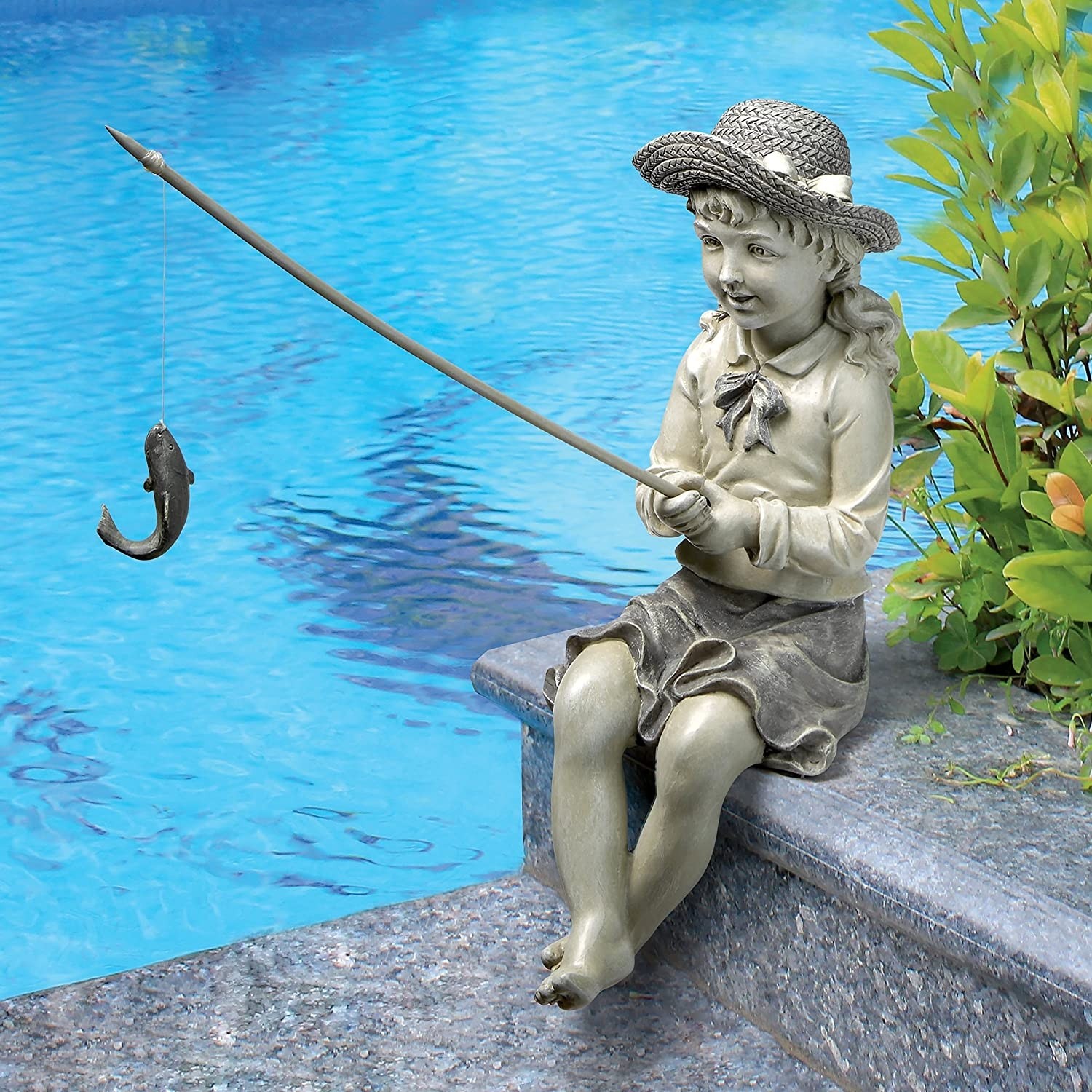 Nellie's Big Catch Fisherwoman Statue
Add a whimsical touch to your garden with this lively fisherwoman statue. It looks best when placed by any water's edge, whether a swimming pool or a pond.
Made of quality resin with a two-tone gray finish, this delighted young girl with well-crafted details is happy on her catch and provides the outdoor space with a playful element that is sure to grab your visitors' attention. Pair with its matching fisherman to create a fun and company-loving setting.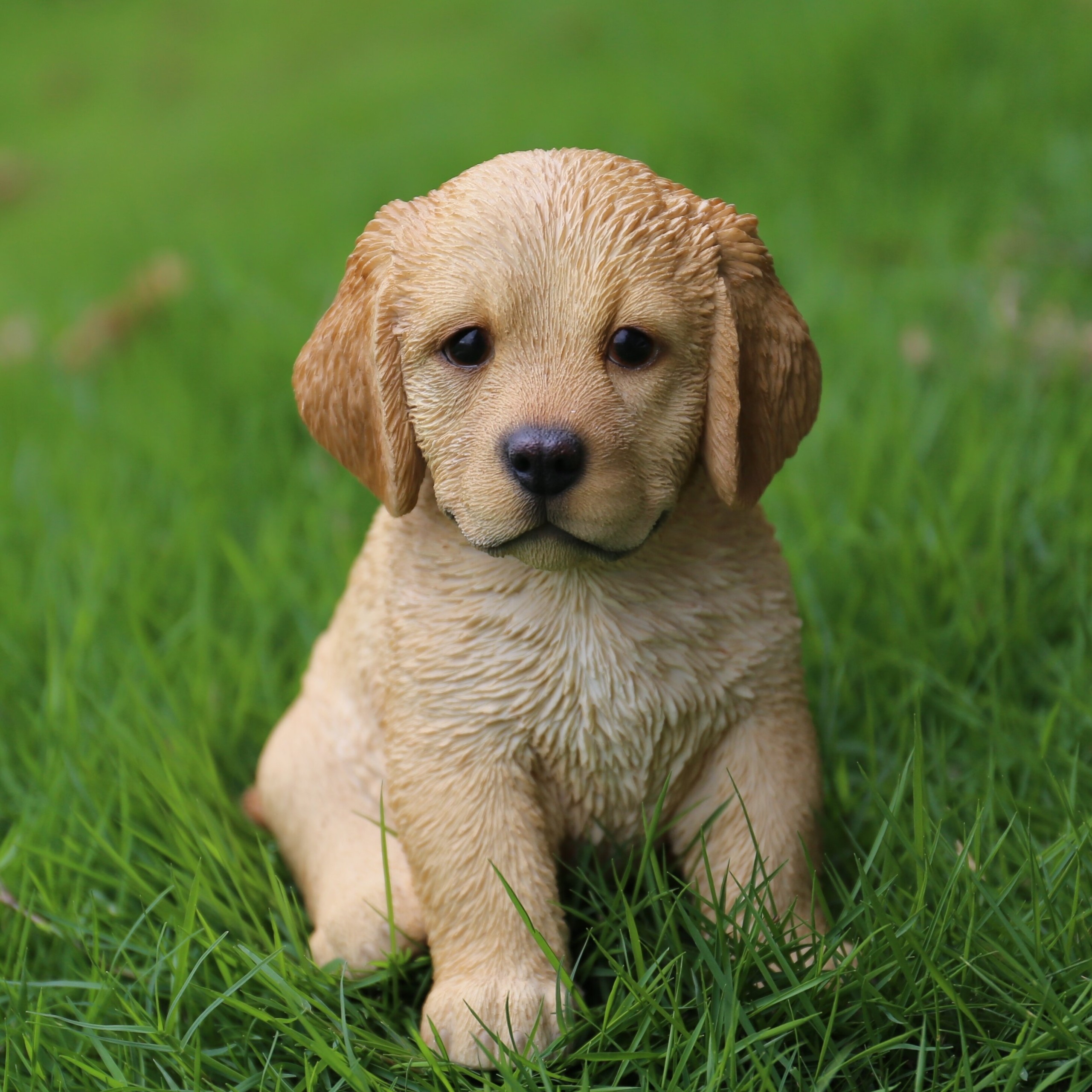 Sitting Retriever Puppy Statue
Cute and endearing, this Golden Retriever puppy is a perfect garden decor for pet lovers. It features a realistic design with lifelike colors that will definitely receive compliments and makes a lovely gift for your animal-loving friends and family.
This small yet charming puppy is suitable for both indoors and outdoors, can instantly cheer up any setting, and looks surprisingly real when placed in the garden.