It's the most wonderful time of the year! When you're looking to decorate your home, you might concentrate on putting up garlands, updating your holiday pillows, and putting out festive bowls of candy. However, if that's all that you do, you're missing out on a crucial aspect of holiday decorating. The scent of Christmas is a powerful thing, and can really level up your entire magical Christmas atmosphere.
You might have ideas of the best scented candles for the greatest Christmas feel in your home. However, it's the off-the-cuff candles that can really make the best impact! In this helpful article, we're sharing the best scented candles for an upgraded Christmasy feel. After you've read this list, you'll know everything you need to know about this year's trendiest scented candles.
Without further ado: The 12 best scented candles for the best-smelling Christmas you'll ever experience!
Thymes Pine Needle Candle
This artisan design with beautiful fir needles gracing the outside of the glass candle cover will look gorgeous in your home - but its scent will perfume every room, even those it isn't in! Cedarwood, sandalwood, and pine needles: This candle will make your home feel like you're walking through a particularly fragrant forest, with fresh snow crunching underfoot. This specific candle comes with an incredibly long-lasting burn, so you know your investment will go a long way.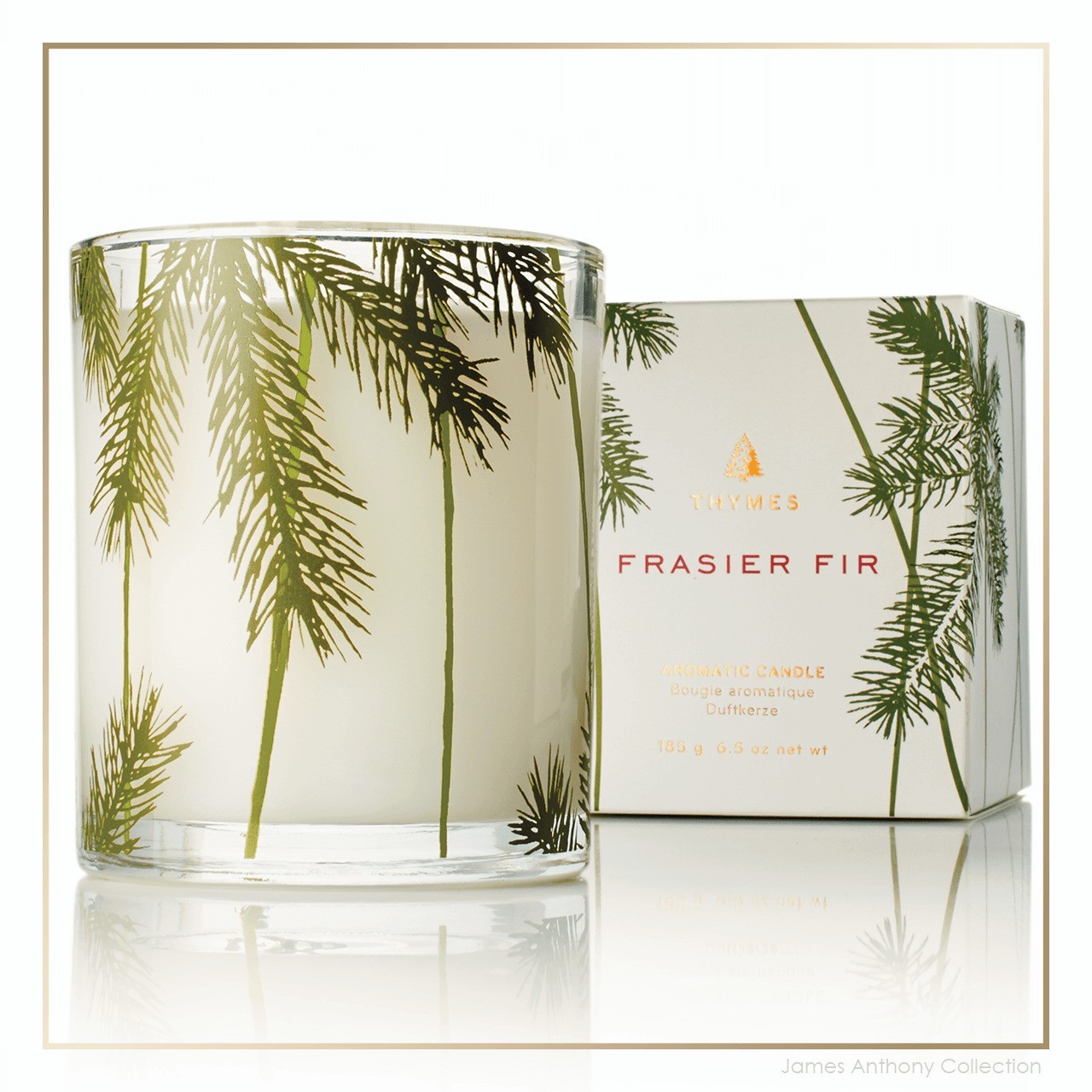 Yankee Candle Balsam & Cedar
In its iconic large-jar glass design, this yearly favorite is back in a dark green shade, multiple wicks, and a hard-hitting aroma that will cover up any unpleasant smells. With notes of citrus, herbs and berries underlying a vanilla-and-cedar base, this candle will bring the outdoors inside in the most festive of ways. The high-grade paraffin used to make this candle will burn regularly all day, if need be, for a consistent aromatic experience.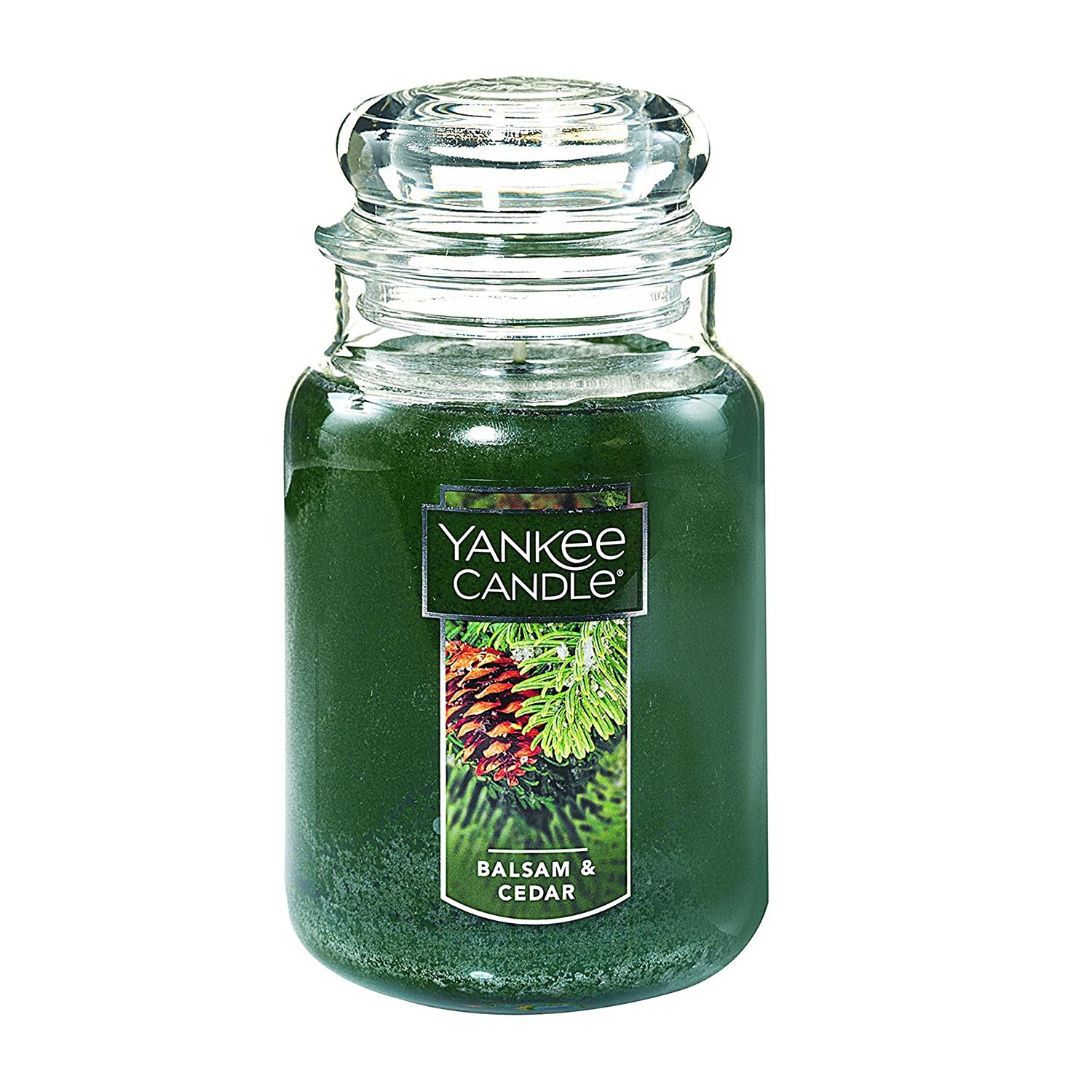 Aroma Naturals Holiday Essential Oil Pillar Candle
For a fruitier, more light scented experience, turn to this candle - scented with frankincense, citrus, clove, and cinnamon for a spicy, sweet take on a holiday candle. It looks festive enough to play the part, as a white candle sheathed in a gorgeous red brocade shell. This candle is a little on the smaller side, which is a particularly nice perk if you'd rather purchase a candle that you'll know you'll be able to use over the course of one holiday season.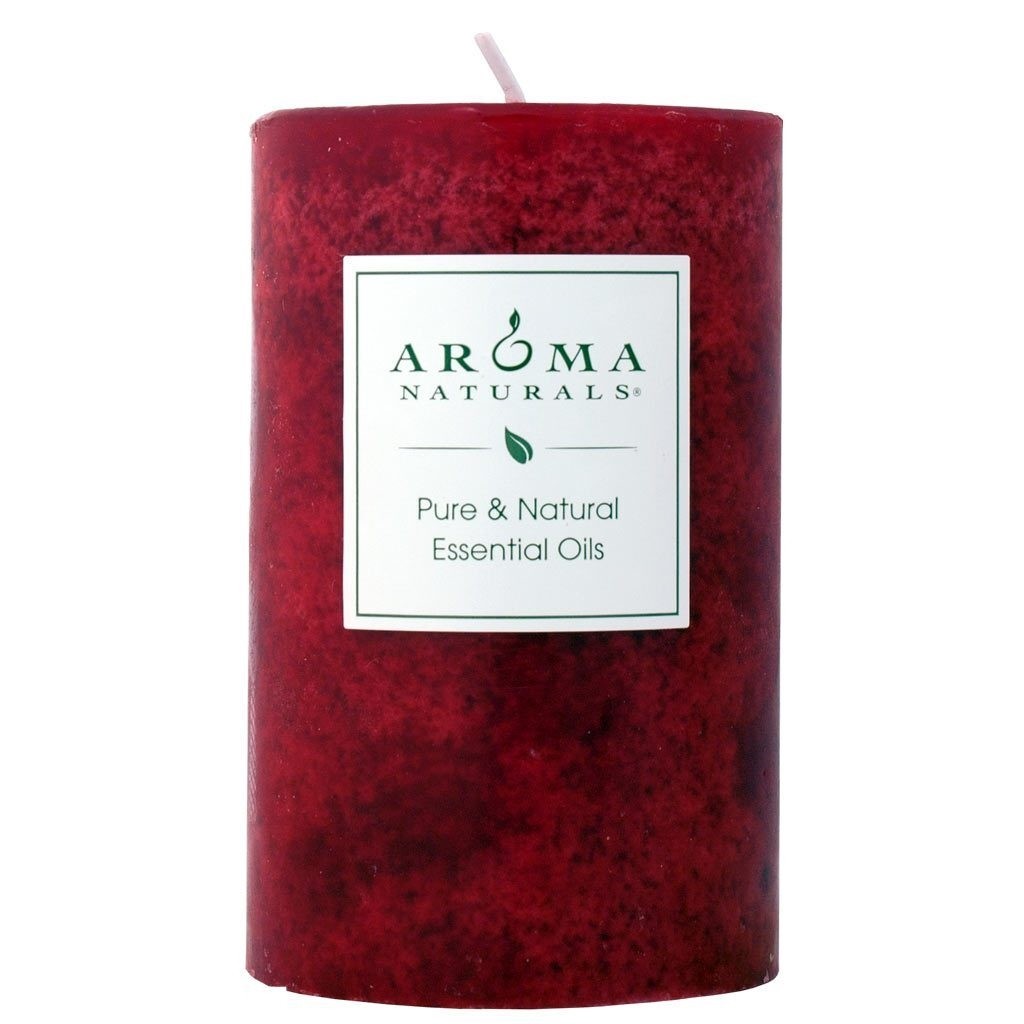 Sweet Water Decor Warm and Cozy Candle
As its name suggests, all you'll want to do is cuddle when you smell this one! This candle can make even the most modern and minimalistic spaces suddenly feel cozy and Christmassy. With notes of cypress, fir, cinnamon and orange, you'll be able to see the Christmas tree in your mind's eye with this candle - even if you haven't put yours up yet. The beautiful calligraphy on the outside of the jar can elevate your Christmas decor, as well - a total win-win.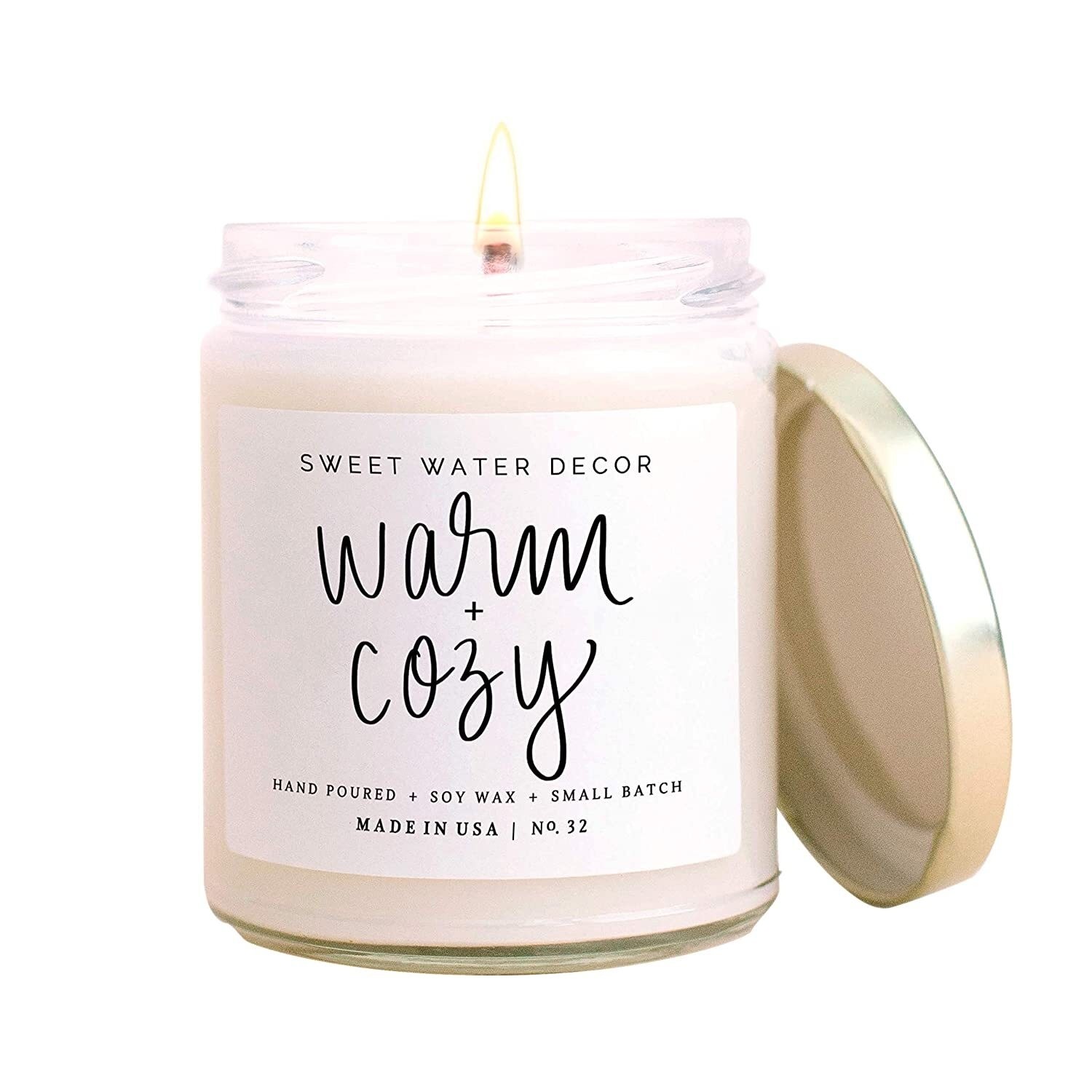 Nest Fragrances 3-Wick Holiday Candle
If you're looking for a gorgeously fluted glass with gold Art Deco designs on the side, look no further: This candle gives you that and so much more. With a beautiful blend of winter fruits, including oranges and pomegranates, blitzed up with warm winter spices, this scent will take you away to a fruity, spicy paradise - all from the safety of your own living room. Its three-wick construction offers consistent burning for over 80 hours - a long time for a more diminutive-looking candle. This one, however, really packs a punch.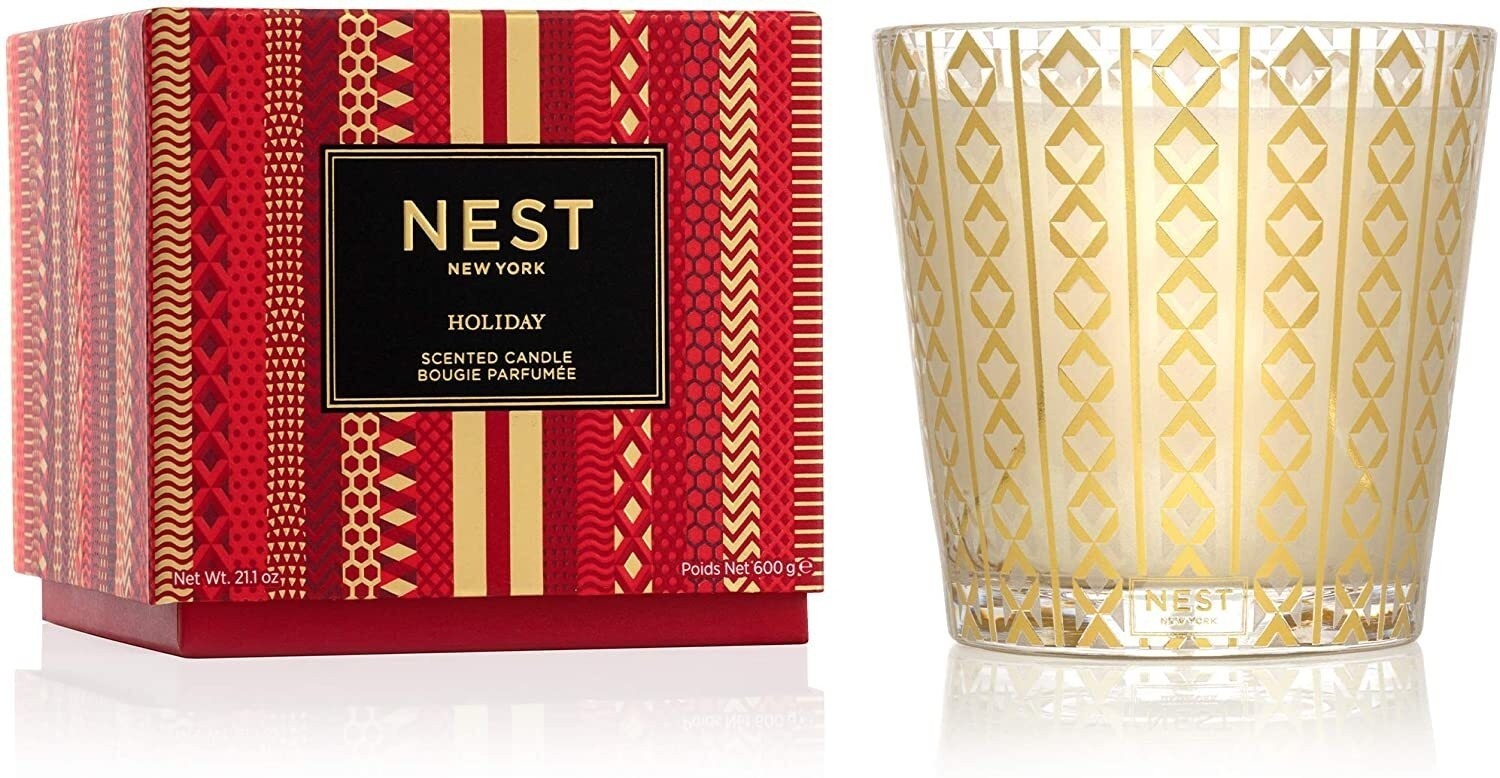 Yankee Candle Large Jar Spiced Pumpkin
Are you of the opinion that once it gets cold, you declare it pumpkin spiced latte season? This smoky-orange candle can bring you that delightful joy any time of year - but it is, perhaps, most apropos around the holiday season. With a sturdy glass jar and an intoxicating aroma of cinnamon, cloves, nutmeg and pumpkin, this candle certainly smells good enough to eat (although you should probably avoid doing so).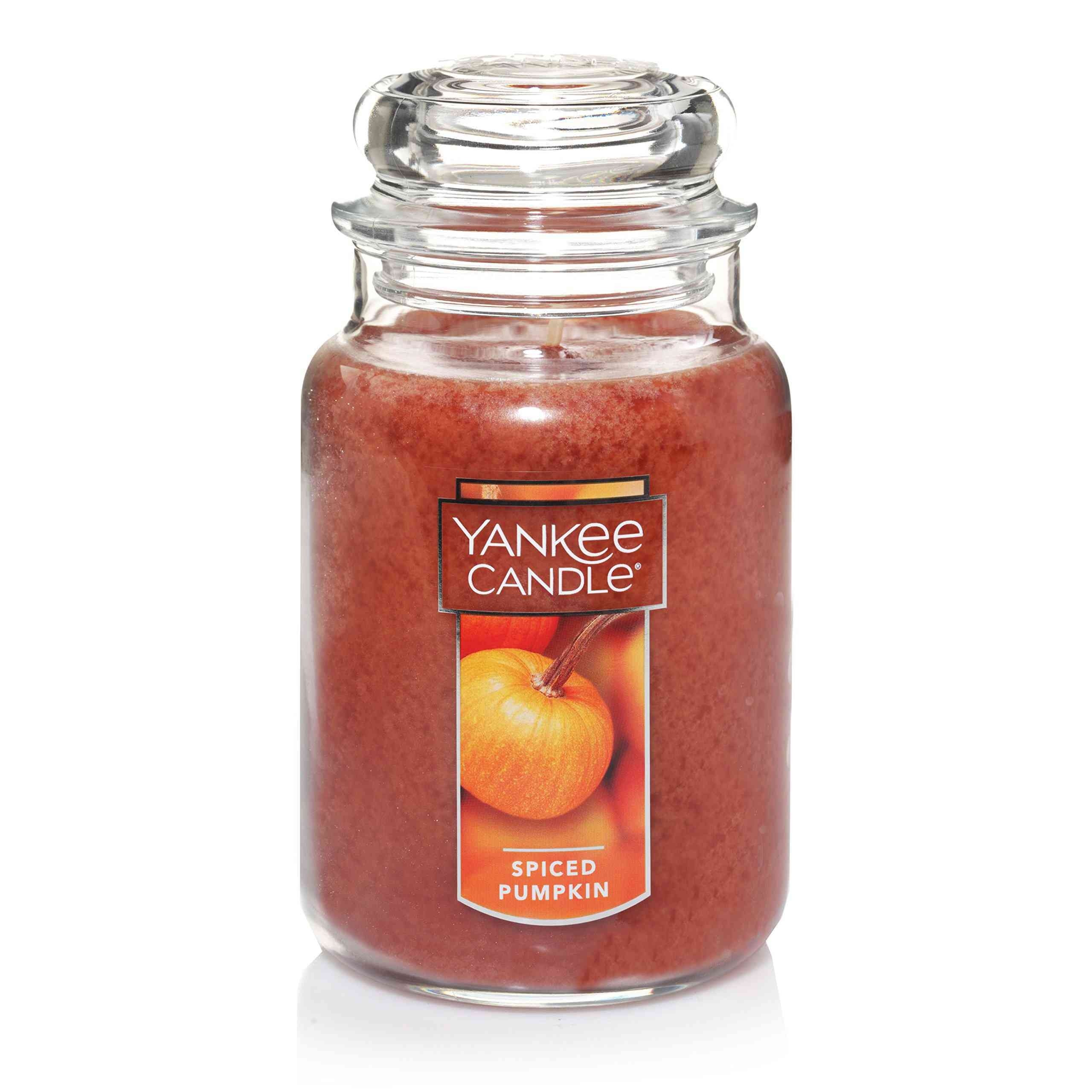 Chesapeake Bay Brown Sugar Chestnut
A little less of a typical Christmastime scent, this decadent candle is infused with notes of honey and vanilla underneath nutty top scents. If you've ever wanted your home to smell like you've been busy in the kitchen for hours without putting in all of that time, this is your new go-to candle! This soy wax blend will burn for 25 hours. Its matte black outer bowl will look lovely in your home - particularly if your home boasts a modern, minimal vibe.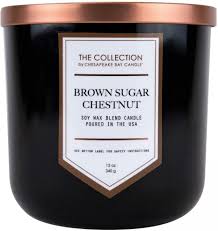 White Barn Into the Night Holiday Candle
If you're looking less to infuse your home with Christmas tree scents or rich food aromas, turn to this candle which is reminiscent of champagne, holiday toasts, and all sorts of merry celebrations. The top notes of rose petals, amber, sugared raspberry and musk aren't ones that you'll find in many typical holiday candles - which just makes this one all the more unique. The glittery casing will look gorgeous against the rest of your holiday decor!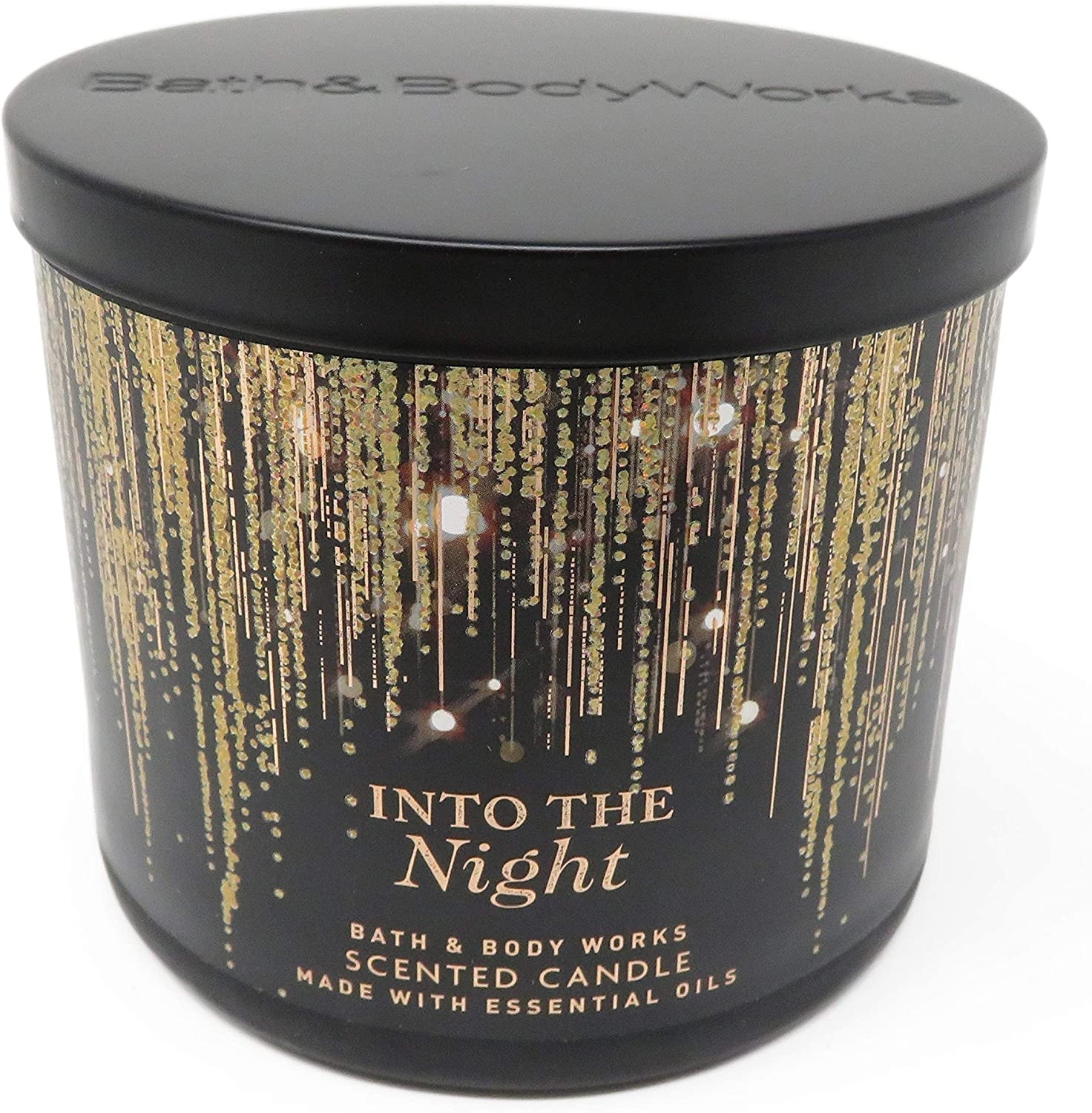 Bath and Body Works Christmas Chocolate Lava Cake Candle
On the topic of candles that seem good enough to eat comes this holiday-themed candle - one that is bedecked with glittery, fun, festive outsides and intensely chocolatey insides! It has a long burn time, a gorgeous facade to add to your decor, and the most chocolatey smell that you'll ever experience. Definitely an intoxicating aroma to add to your Christmas candle lineup!
Yankee Candle Christmas Cookie
This cream-colored pillar candle retains all the look of a sophisticated, minimal, gorgeous candle - but it smells like the most irresistible sugar cookie laced with vanilla that you've ever smelled! To add another layer of cheery festivity to your next Christmas party or just make your home feel cozier no matter what you have on your schedule, check out this crowd favorite for holiday-themed goodness.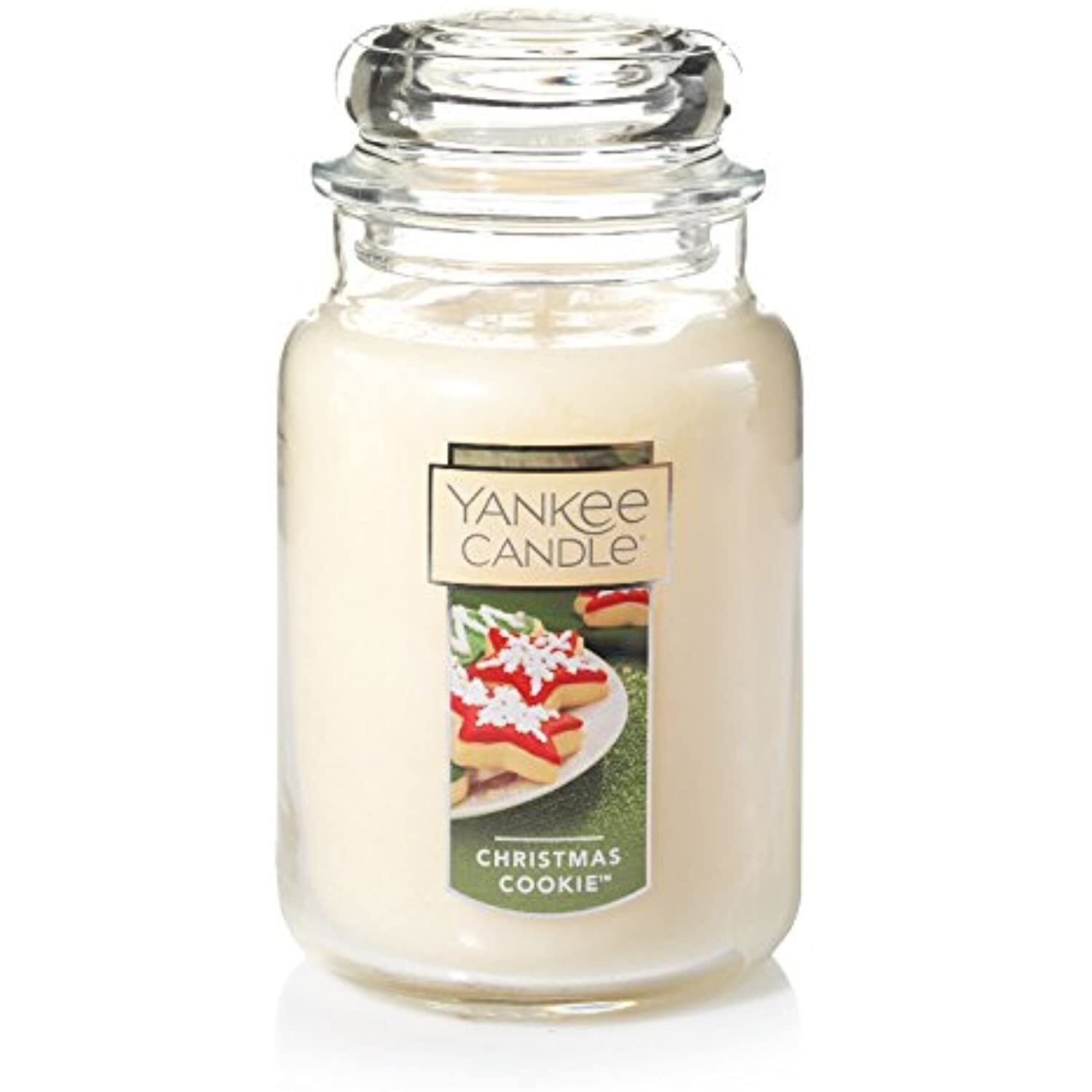 White Barn Hot Cocoa and Cream Scented Candle
If you've ever craved hot chocolate after coming in from the snow, this is your candle. With a distinctive hot cocoa scent, you'll find yourself making this one your go-to for happy memories, cozy evenings, and more! Enjoy with or without your own mug of decadent hot chocolate for the best possible experience.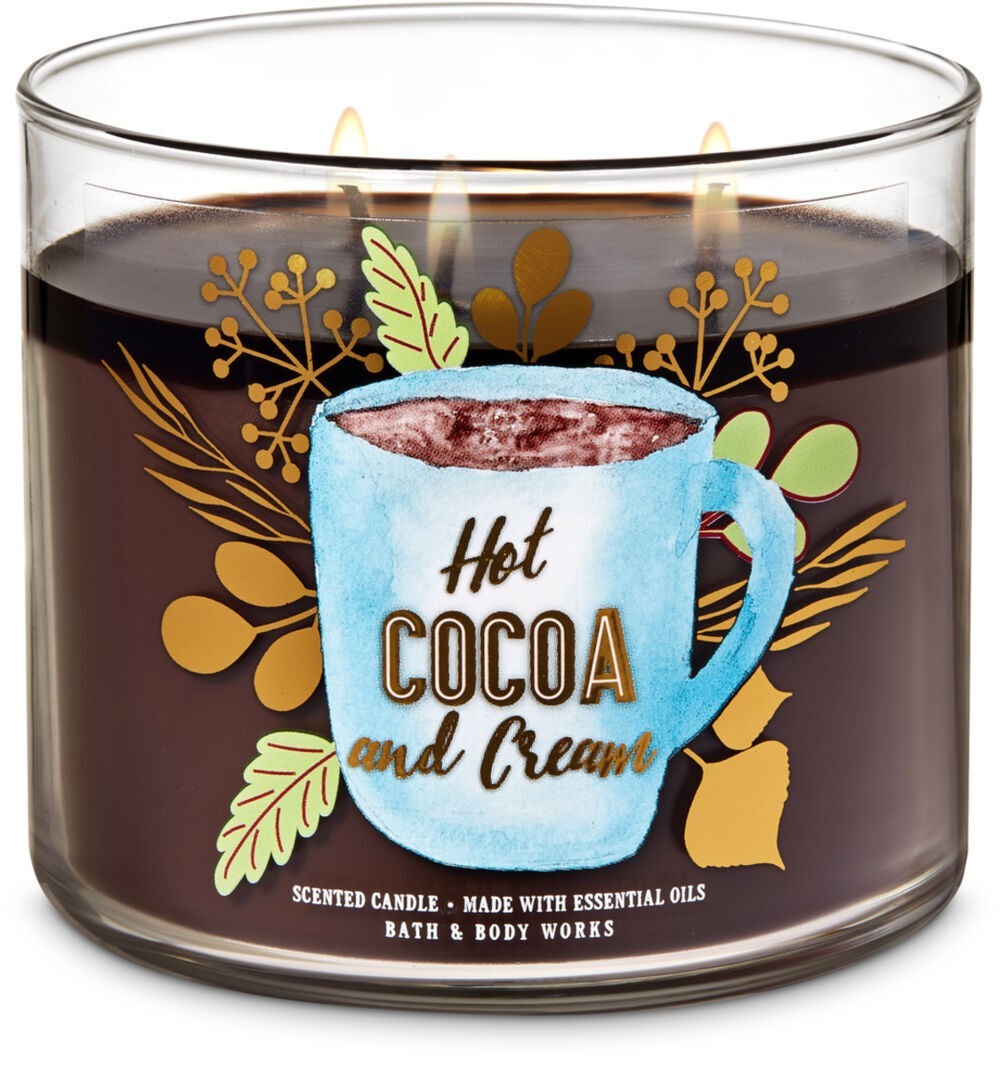 Aroma Naturals Vanilla Peppermint Holiday Candle
When you think of winter, you likely already think of a minty fresh smell! Combine that instinctive yearning for refreshing peppermint with luscious vanilla, and you get a scent that just can't be beat. This allergy-friendly, naturally-fragranced candle will feel light and rich, both at the same time.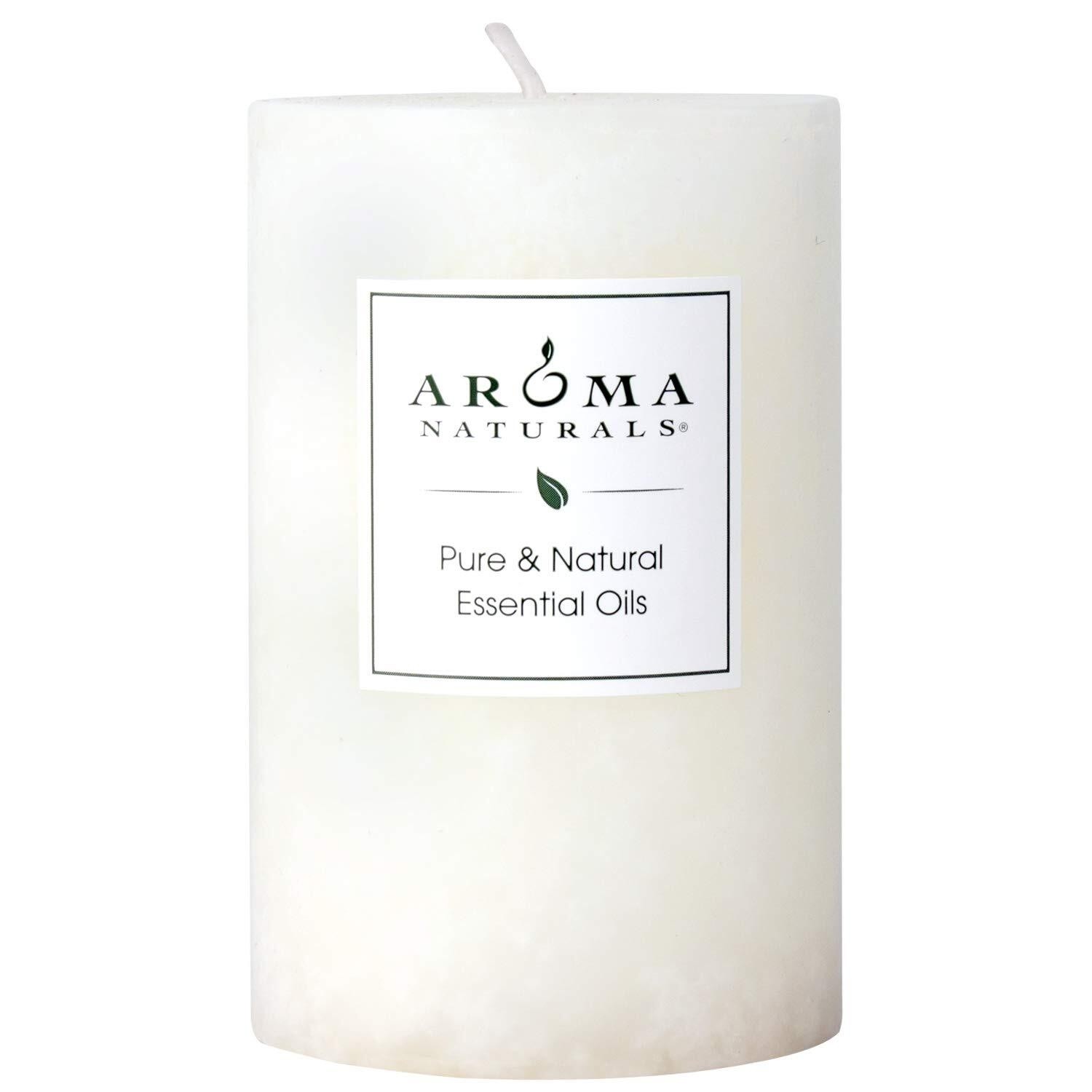 From cinnamon to peppermint, chocolate and more, there's a scented Christmas candle for every person. Which one of these popular candles catches your eye? It'll definitely make this Christmas the most aromatic one yet!