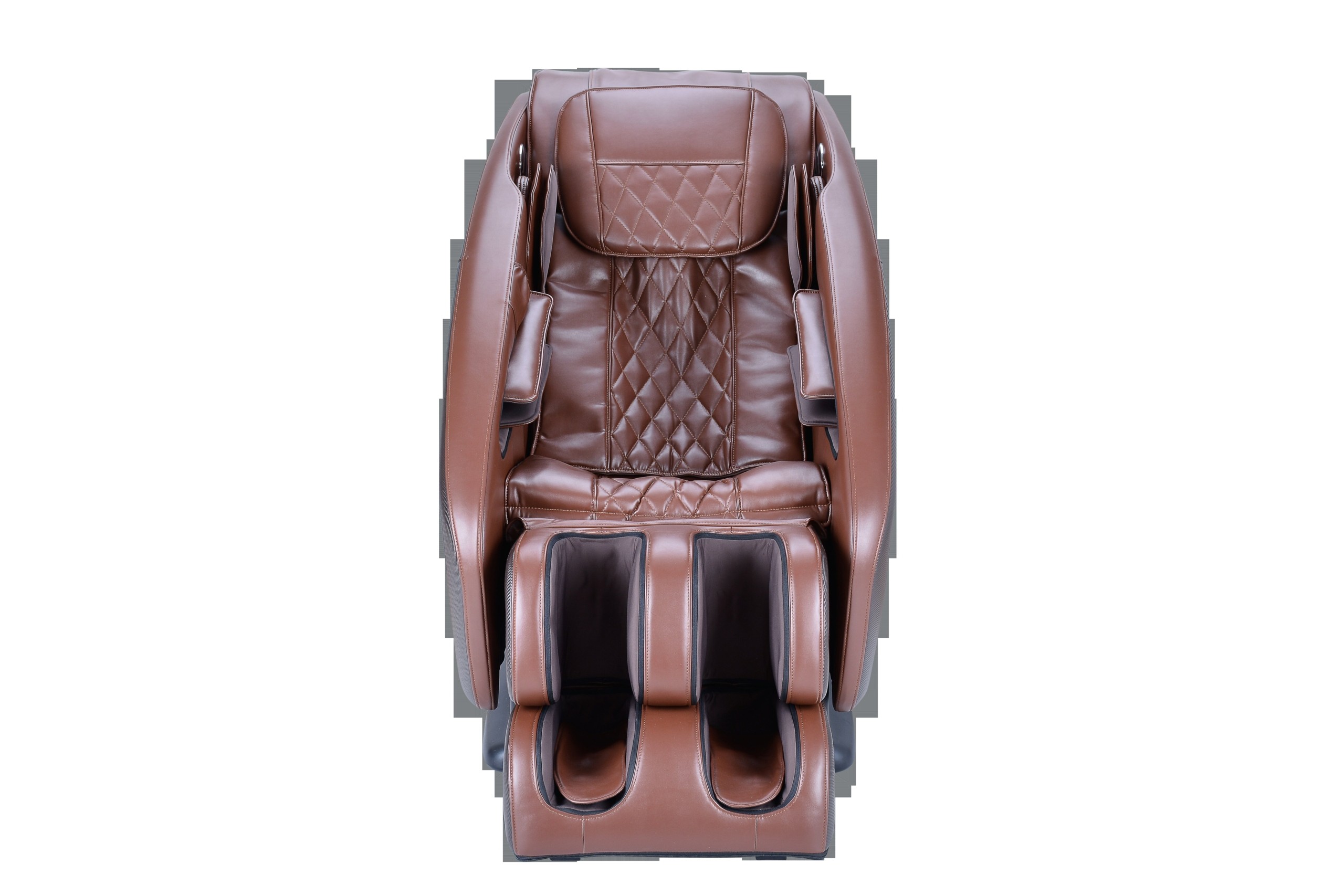 Heated Full Body Massage Chair
Made from soft fabric canvas and available in three colors, beige, brown, or grey, this massage chair is perfect for a private office or den. The reclining feature allows for increased comfort, and the 360-degree swiveling base makes this the perfect chair to kick back and watch a movie.
Featuring two massage types vibration and full-body massage along with an integrated heating system, you'll be relaxed in no time.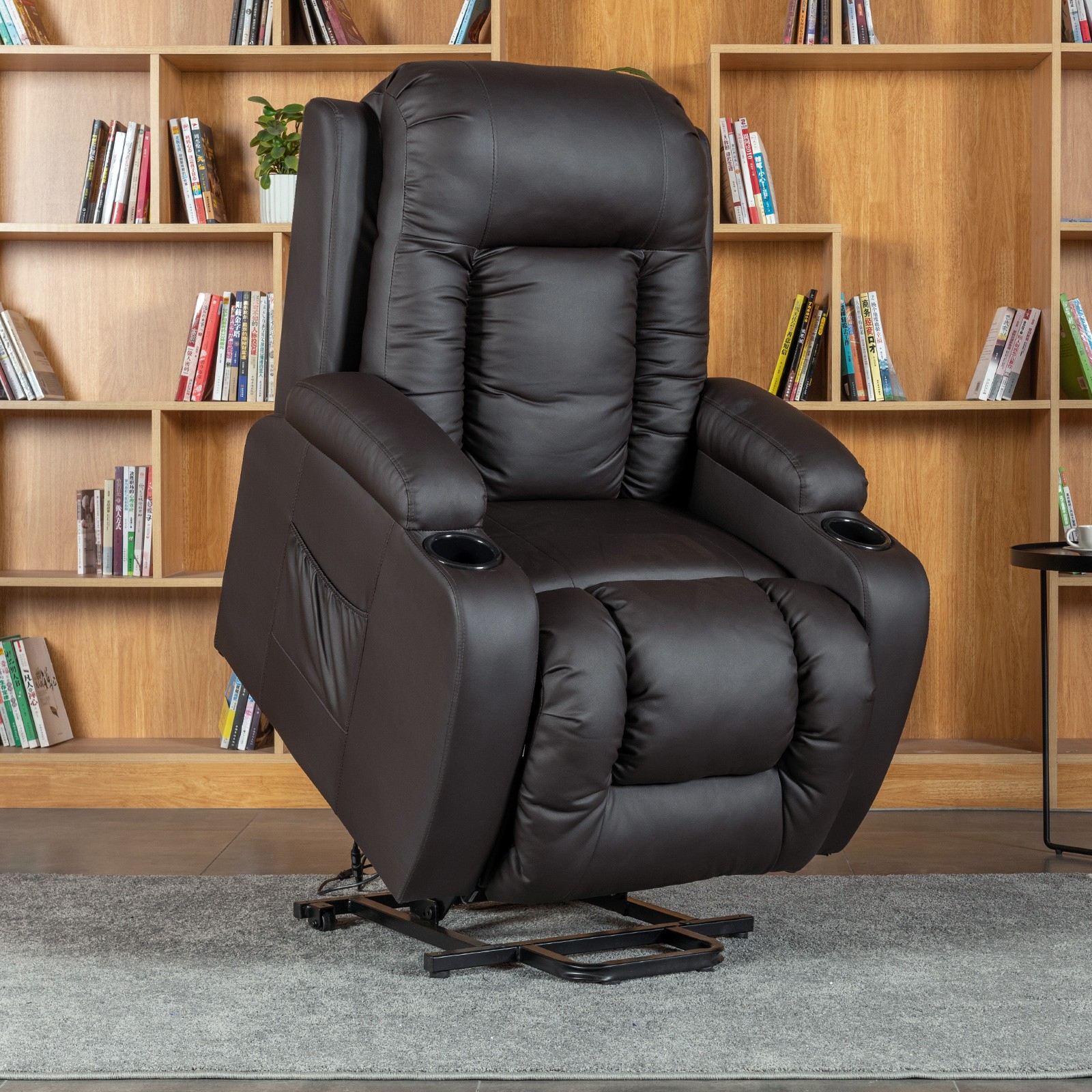 Reclining Heated Full Body Massage Chair
This full-body massage chair is crafted from soft, cushioned faux leather and offers five remote-controlled massage settings, including full-body, foot & calf, as well as finger pressure for targeted relief.
The chair also features a counterbalance electric mechanism that can gently lift you from the chair, making it the ideal option for people with mobility issues. Perfect for a reading room or large office, this chair offers full reclining capabilities making it a cozy place to take a nap.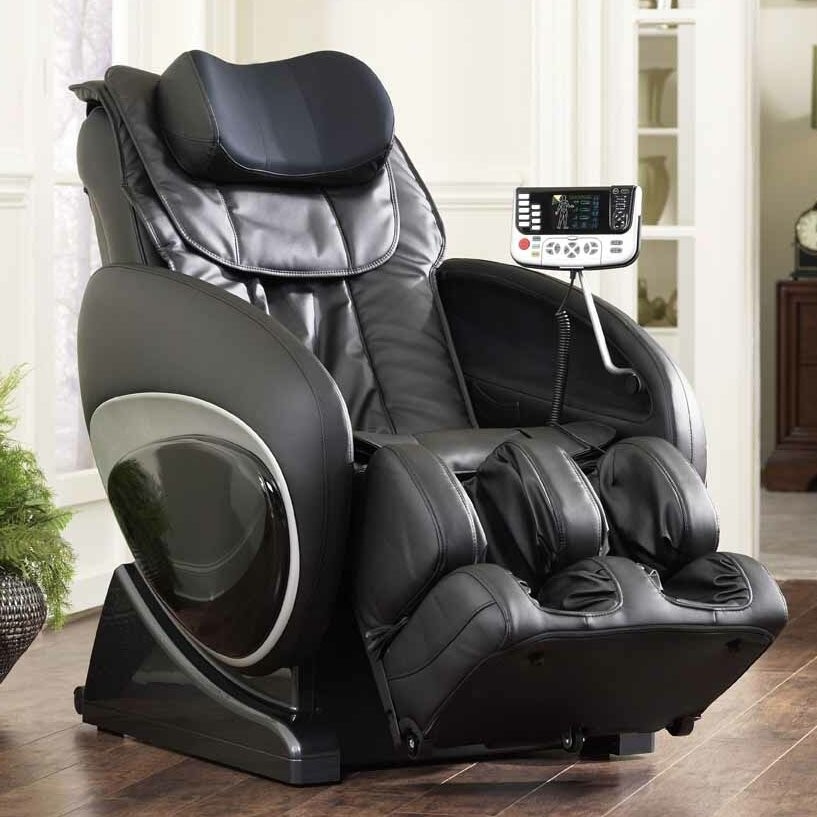 Reclining Massage Chair
With an upper weight limit of 330 pounds, this chair, with its wide design and broad arms is welcoming for the big or tall person on your gift-giving list. It heats up, and it massages, for end of day relaxation. The headrest and footrest are both adjustable for the best comfort. It has a remote control, and there is an automatic shutoff so you don't need to worry about falling asleep under the luxurious ministration of this supremely comforting chair.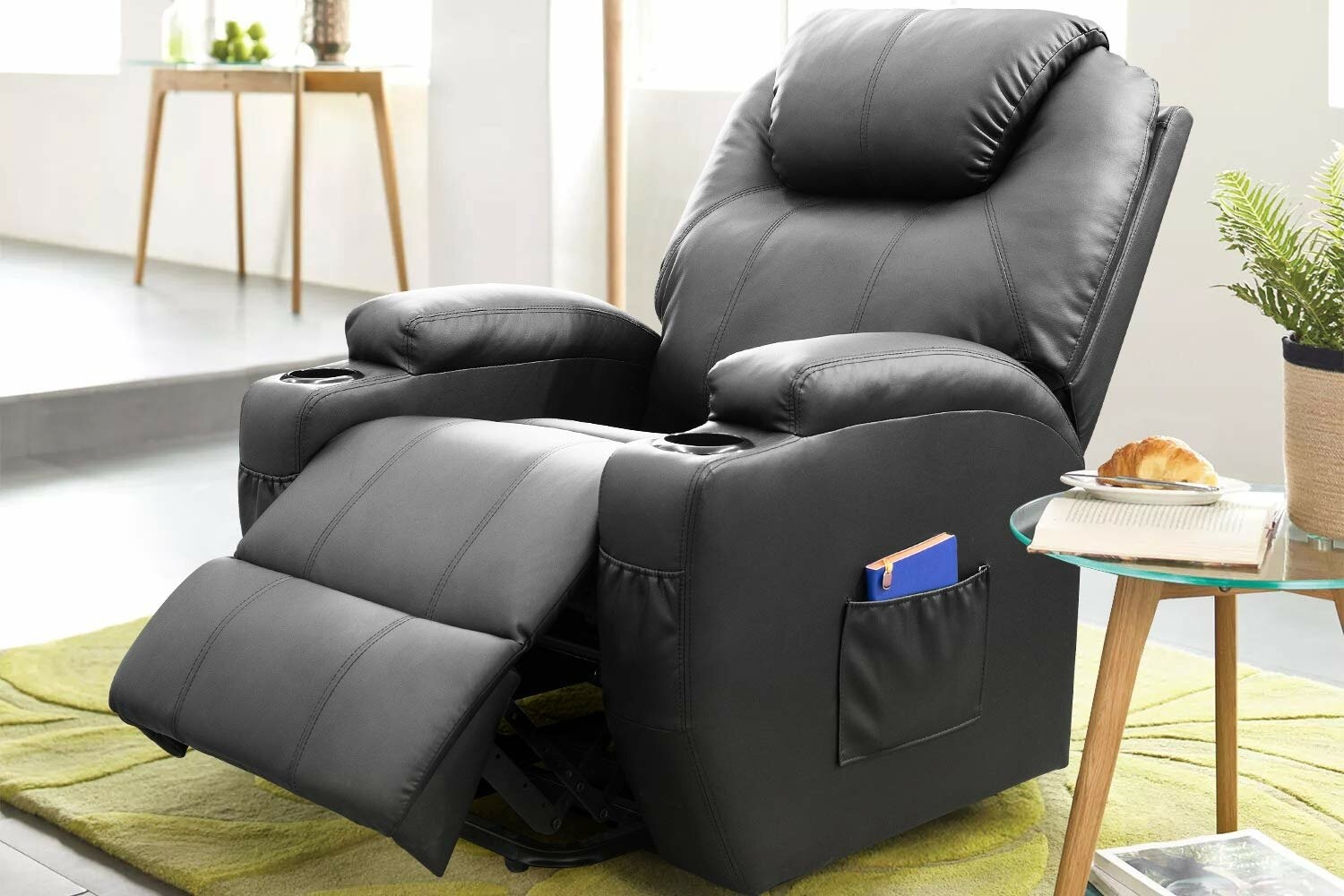 Reclining Heated Full Body Massage Chair
Sleek and stylish, this chair offers the ultimate in comfort while still coordinating seamlessly with your living room furniture. Thick foam padding makes relaxing easy, and the ergonomic design preserves your posture.
The chair features five massage rhythms and two intensity settings so you can customize your level of relaxation. Quick-switch footrest design and a power lift feature make the chair convenient to operate for users young and old.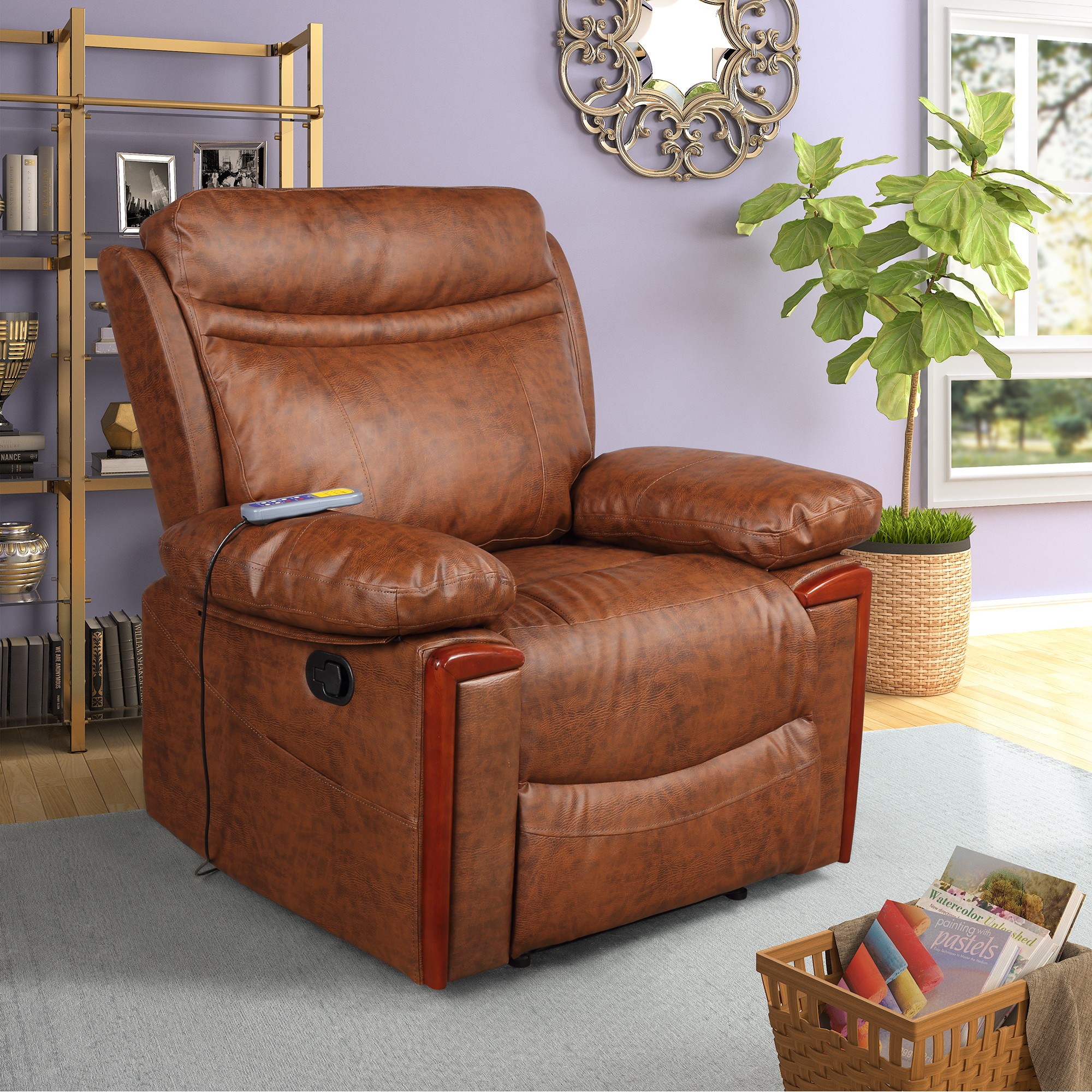 Power Reclining Heated Massage Chair
Combining rich tan faux leather and natural wood grain, this classically styled massage chair makes the perfect addition to your den or study.
The ergonomic design gives support to your head, neck, arms, back, and legs, while the heating system boosts blood circulation to improve your health. Providing a percussion massage, there is an easy to use built-in access panel so you can control the experience.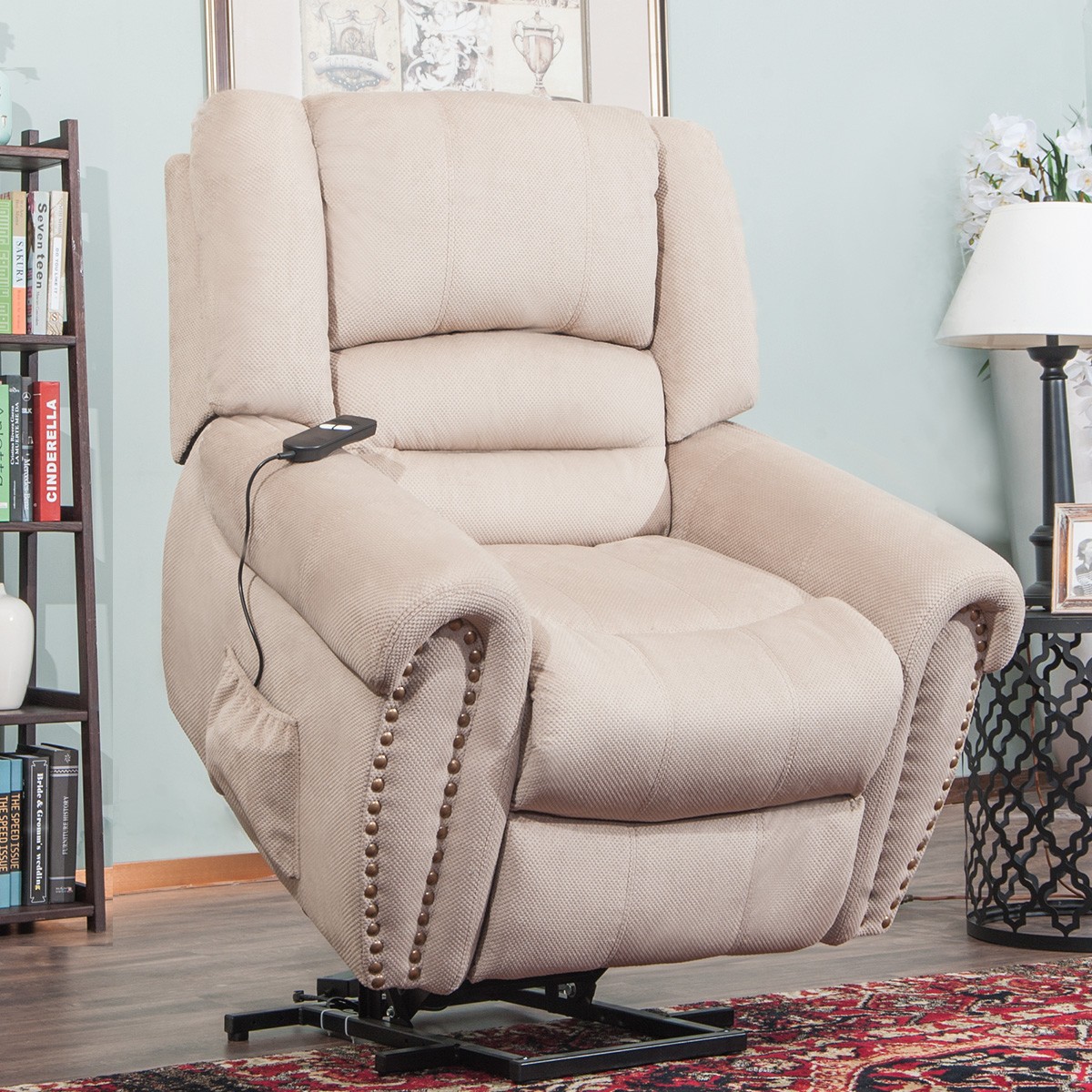 Wilshire Power Reclining Massage Chair
Elegantly upholstered in polyester twill with rolled arms and studded trim, this power reclining massage chair elevates the style of your living room while providing you with the most comfortable seat in the house.
Generously stuffed support cushions provide lumbar support and stability, and the chair's massage capabilities target the spine and key pressure points to provide full-spectrum tension elimination.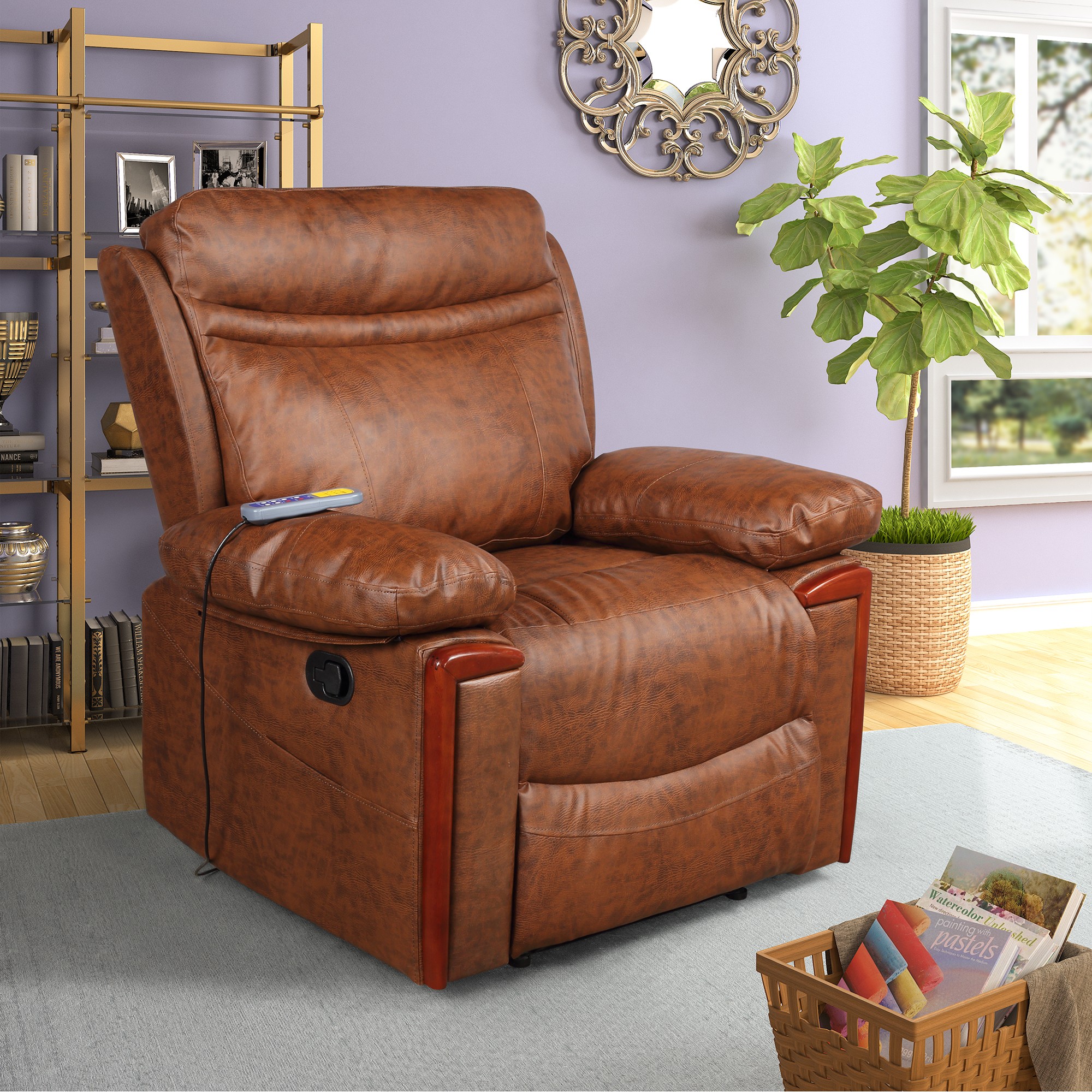 Power Reclining Heated Massage Chair
At the touch of a button, you can experience complete relaxation at the end of a busy day. This minimal reclining chair features a full percussive massage range that can reach your upper and lower back, thighs, and feet. The heating feature is designed to melt away tension and boost blood flow to reinvigorate you.
The built-in control panel and remote control make changing the massage settings easy. The chair has a weight capacity of 300 lbs. and is very easy to clean with a simple cloth making it perfect for you den.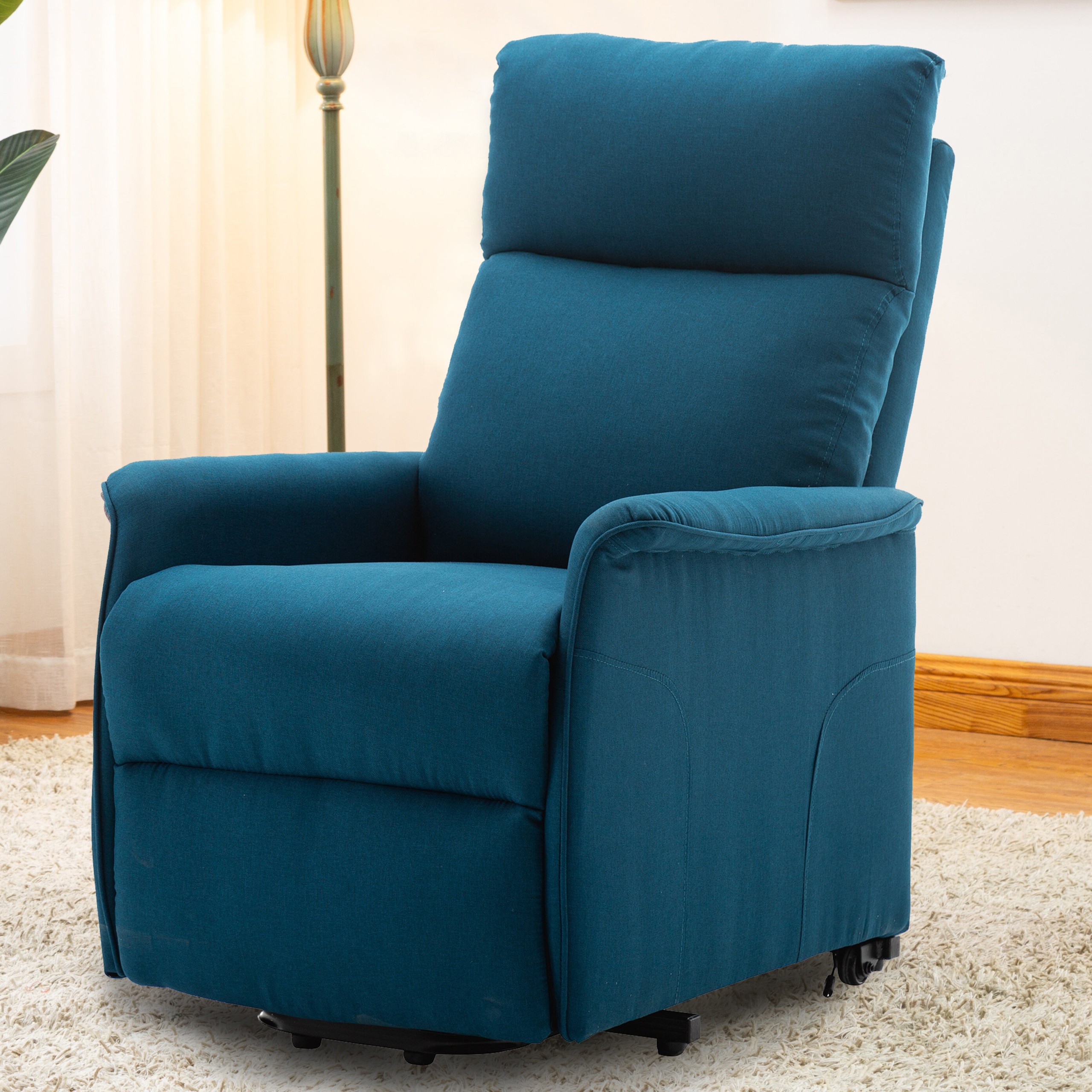 Abeale Reclining Heated Massage Chair with Ottoman
With the clean lines and overstuffed padding of classic mid-century furniture, this reclining massage chair makes an eye-catching accent piece in your modern living room.
Targeted lumber heat pads alleviate aching lower back muscles, while the vibrational massage is adjustable with five modes of relaxation. The chair's solid metal frame can support up to 300 lbs. and is upholstered in water-resistant, durable microfiber for easy maintenance.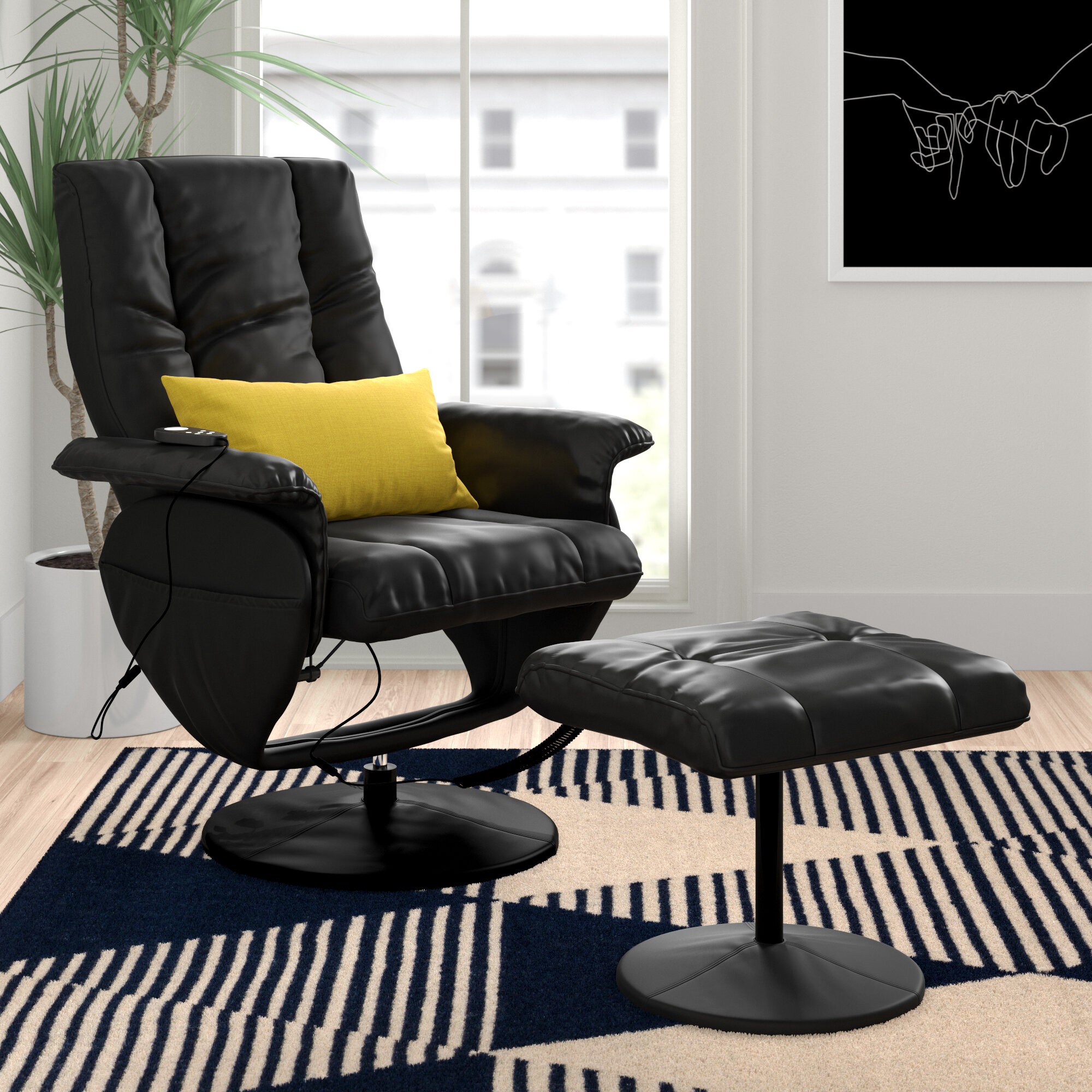 Reclining Heated Massage Chair with Ottoman
Modern and minimal, this reclining massage chair is paired with a stylish ottoman making it perfect for your personal office space or studio. Available in sleek black, the chair's upholstery is faux leather covers a sturdy metal frame with a weight capacity of 250 lbs.
Providing excellent lumbar support, this chair cradles your pressure points. It provides a deep massage with five intensity settings and three separate massage modes. A handy storage pocket located on the side of the chair allows you to store your phone or television remote.