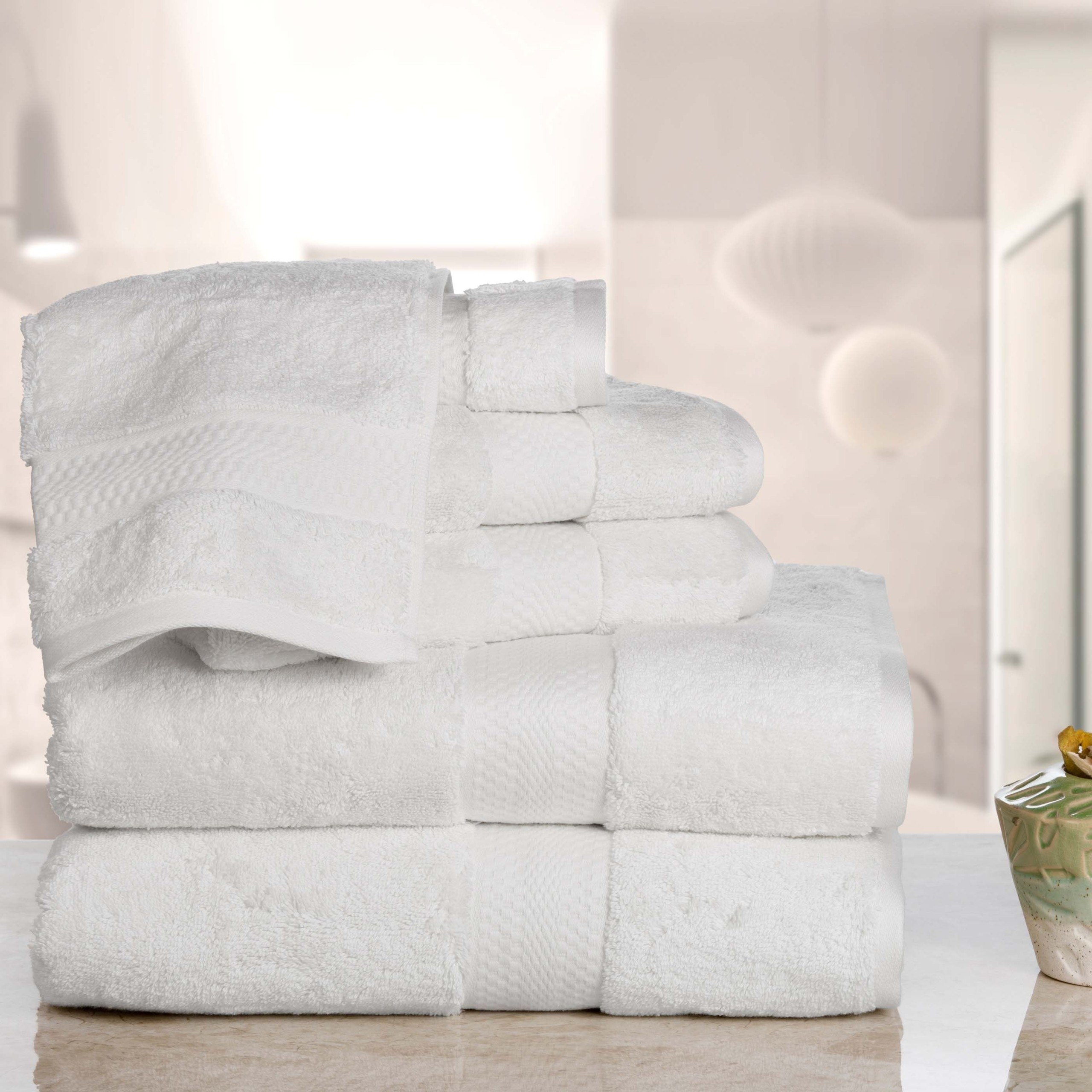 6 Piece 100% Cotton Towel Set
Elevate your bathing experience with this super-soft six-piece towel set. 100% cotton guarantees durability, while the 625 GSM makes it denser and highly absorbent to last you through years of everyday use. Can be used on sensitive skin thanks to its hypoallergenic quality. Decorative trim on the cam border adds a decorative twist to the otherwise solid piece. Wash and dry before use for added fluffiness.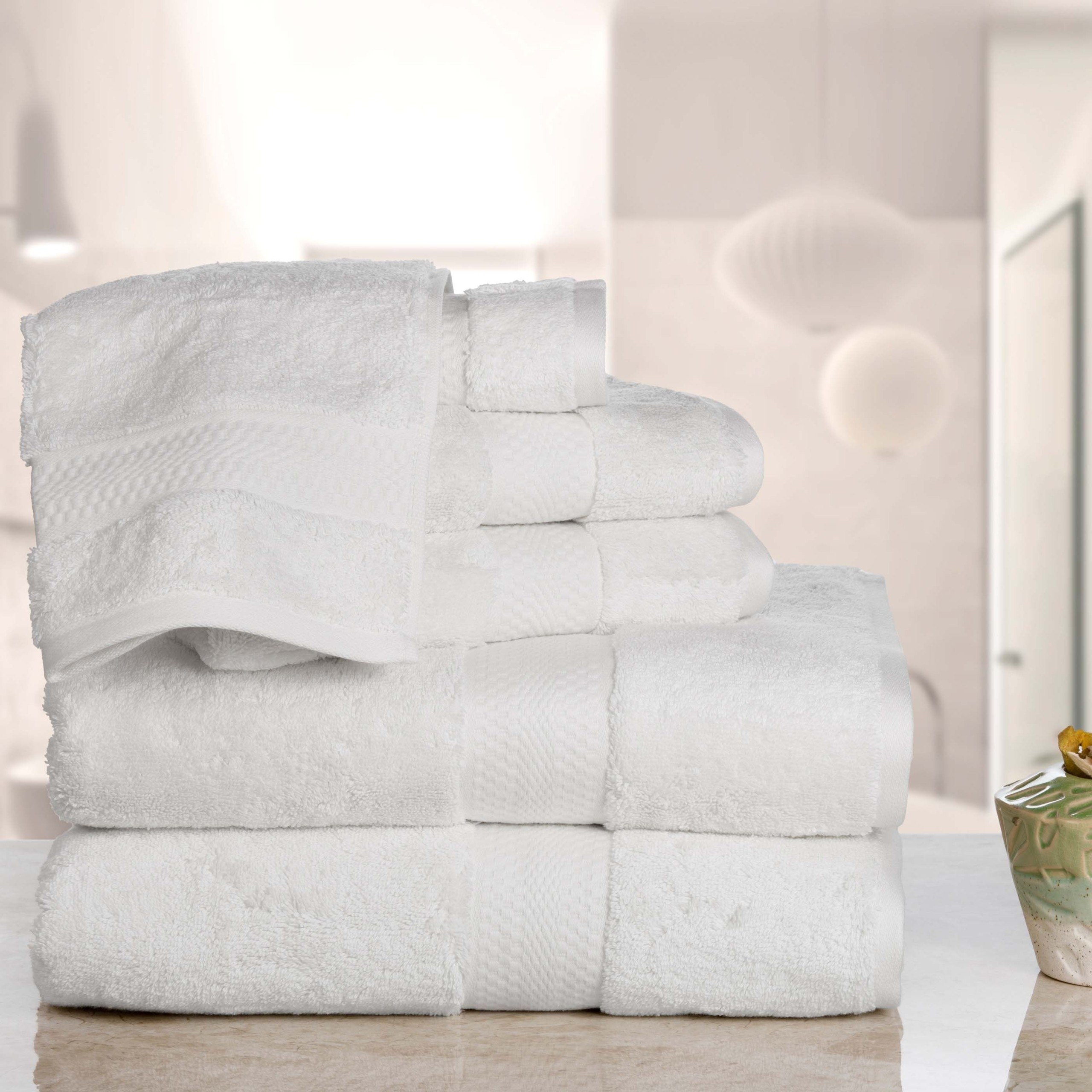 Armstrong 6 Piece 100% Cotton Towel Set
Made with 100% cotton with a solid hue, this six-piece bathroom set features two washcloths, two hand towels, and two large bath towels. Wrap your body in the goodness of blissful softness and extra plushness provided by 710 GSM absorbency. Cotton threads are fine-combed to prevent piling and inject more coziness. Bath towels have lots of surface area to sufficiently cover yourself in. To clean these luxurious towels, machine wash in tumble dry low setting.
Jess 6 Piece Turkish Cotton Towel Set
Upgrade your bathroom ensemble with this multi-size towel set. Ribbed border lends additional reinforcement and a neat finish. 90% Turkish cotton material warrants fluffiness and softness thanks to its premium extra-long fibers, while 10% high-end modal fiber gives it a silky feel. These mid-plush towels are pill-resistant to prevent unsightly pills forming after everyday use and regular washing. Roll your towels spa-like and store in a basket for a little touch of luxury.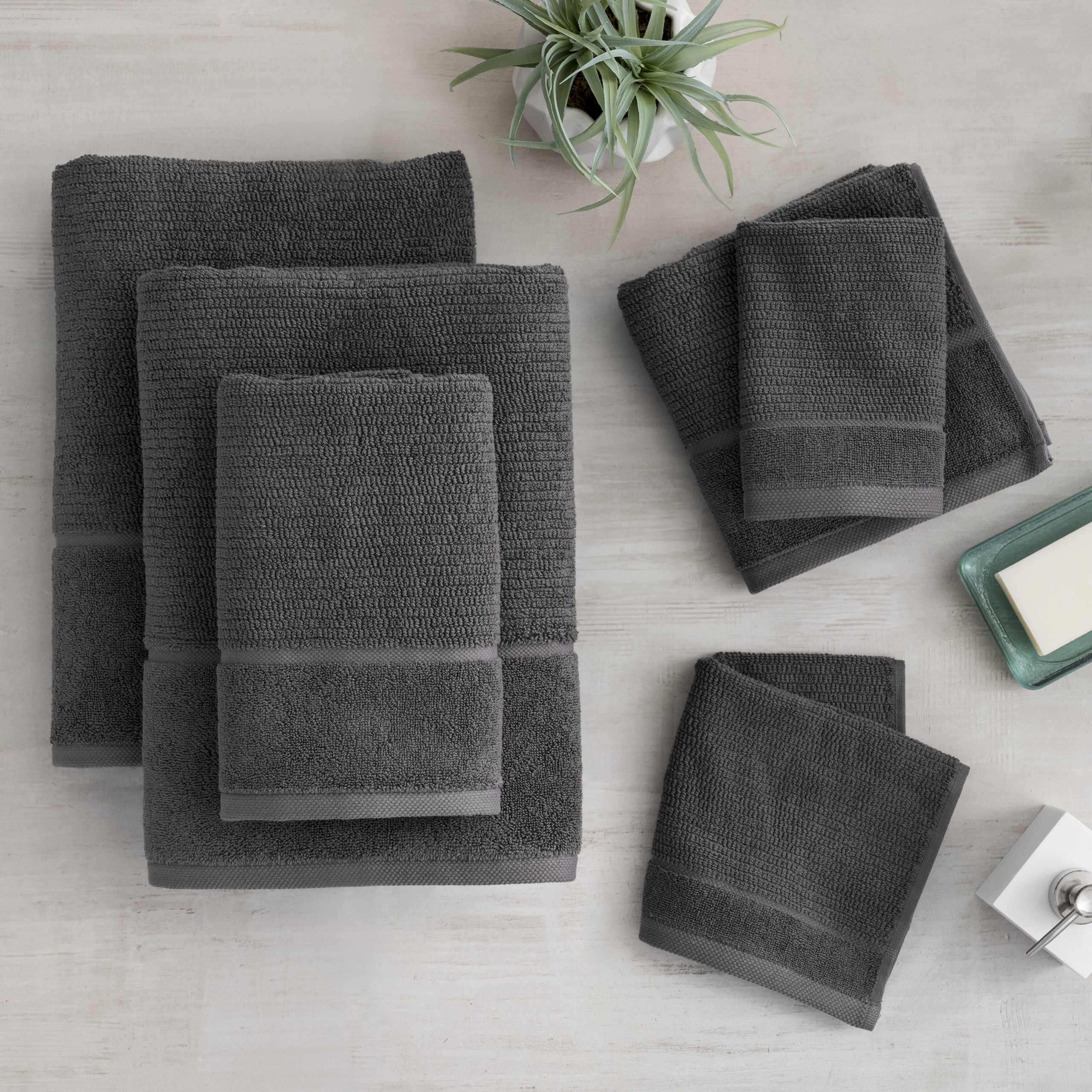 Luxury Textured 6 Piece Turkish Cotton Bath Towel Set
Plush and soft, this solid-colored six-piece towels add comfort and luxury to any bathroom. Terry cloth weave consists of piles that act as small sponges to absorb tons of water and give it an extra softness. This highly absorbent towels dry quickly and can hold up to everyday use thanks to its durable material. Sheared cuff detail gives it nap softness and uniform height, enhancing its appearance. Clean by machine washing with cold wash and tumble dry settings.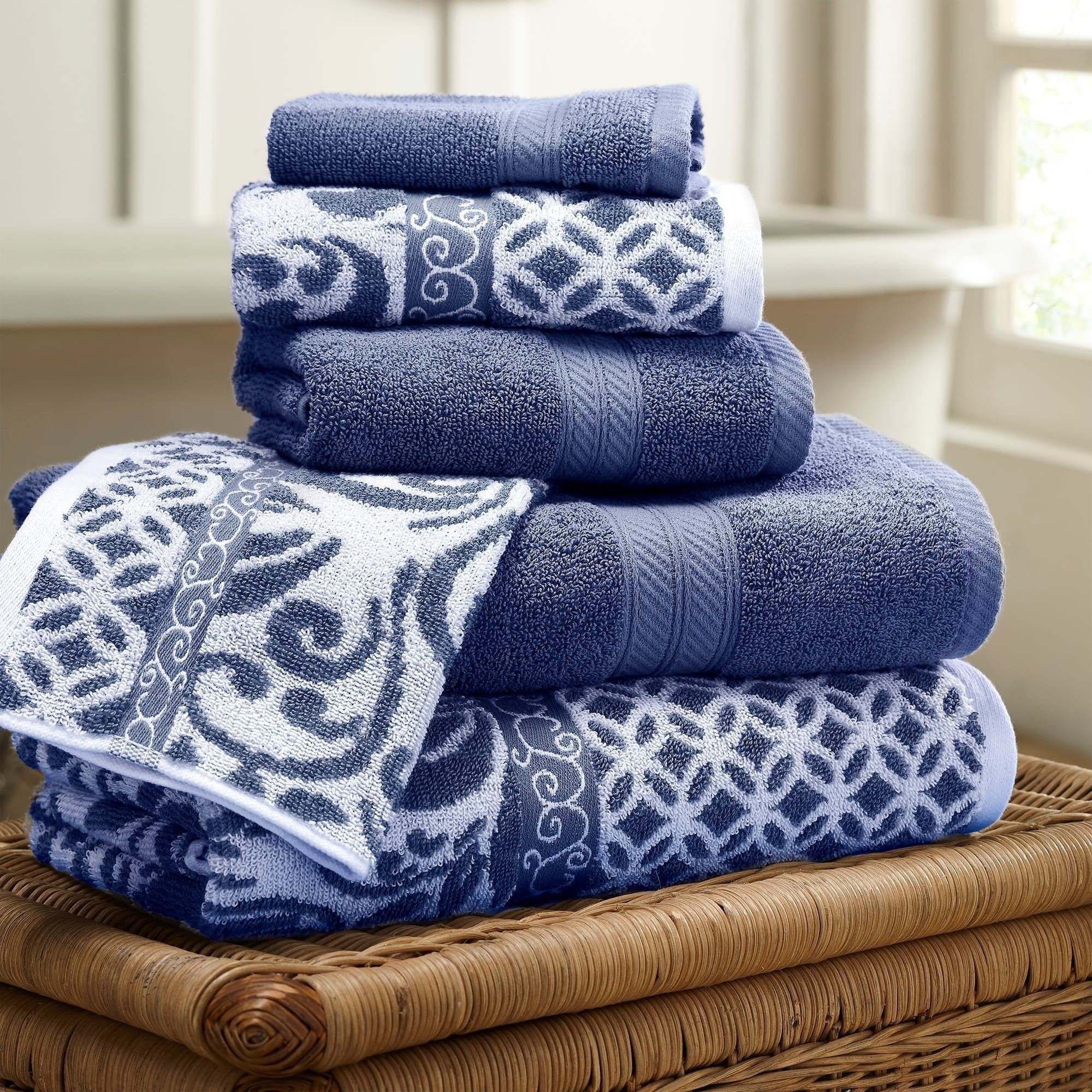 Pilkington 6 Piece 100% Cotton Towel Set
Lend additional color and style to your bathroom with this attractive six-piece bath towels set. Includes two bath towels, two hand towels, and two bath towels. Three of these six towels are solid colored, with the rest showcasing an enticing yarn-dyed jacquard patterning perfect for displaying. Machine washable for fuss-free maintenance and upkeep. Layer solid towels with patterned ones to achieve an elegant and alluring look.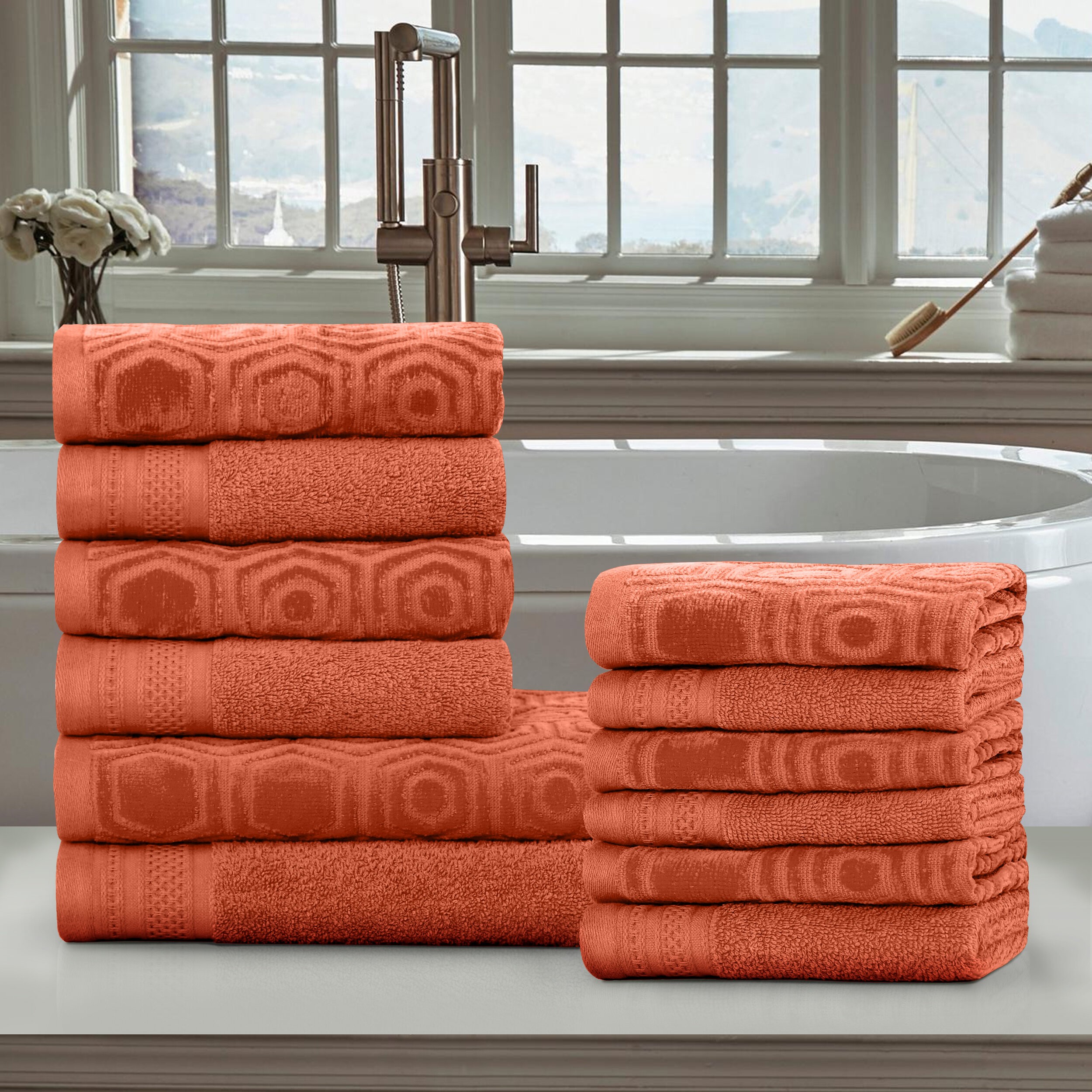 Valenti 12 Piece 100% Cotton Towel Set
Refresh your bathroom with this durable multi-sized towel set. The honeycomb pattern adds visual interest. Double ply terry construction makes this luxurious towels thicker, denser, softer, and highly absorbent that stands the test of time. Cotton material arms the towels with excellent performance properties like fade resistance. 500 GSM provides exceptional absorbency and superior quality. Wash before use to open up fibers, making them fluffier and more absorbent.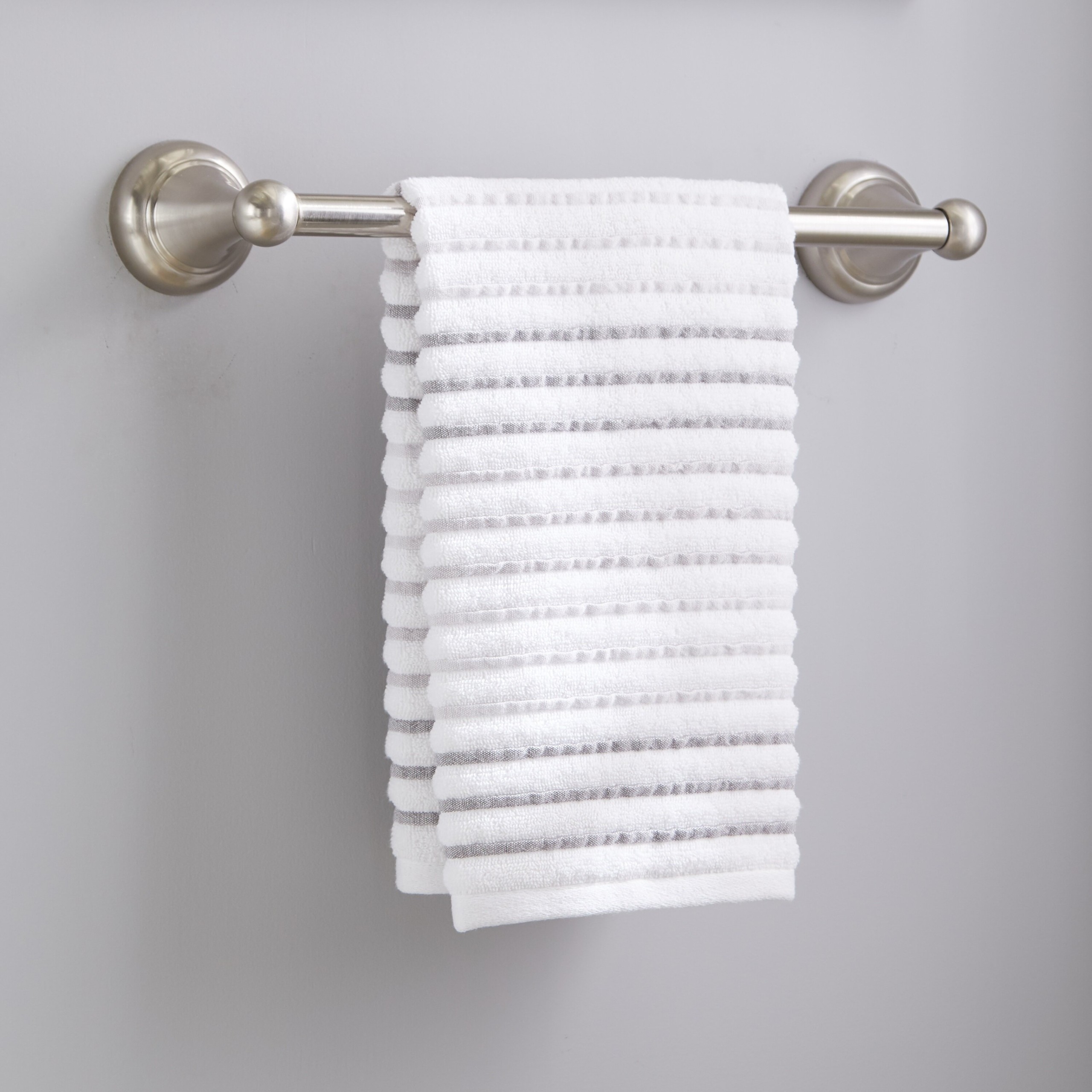 Gerhart Cotton Hand Towel (Set of 2)
Crafted from 100% cotton, this two-piece towel set features two high-quality hand towels. White accent color radiates class and pristineness, while the woven ruffled pleats running across the width in varying tones introduce a decorative touch. The hand towels measure 13" W * 5.33"L, which is an ideal size, and are highly absorbent to wipe your wet hands and face effectively. Drape your towels over the tap spout to keep them conveniently near reach.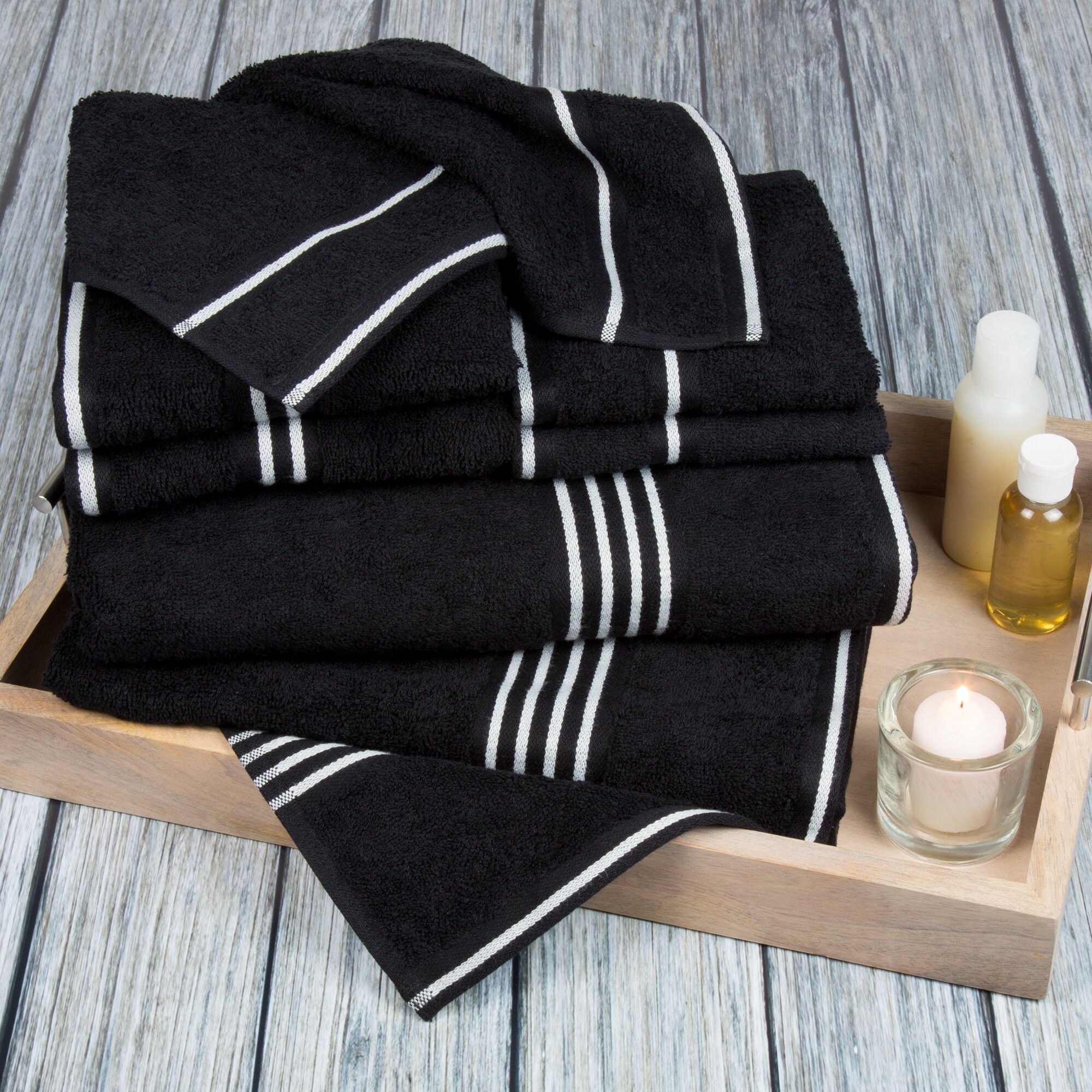 8 Piece Cotton Towel Set
Spruce up your bathroom with this plush multi-sized towel set. The eight-piece set featuring two washcloth, two hand towels, two bath towels, and two fingertip towels offers a wide assortment to meet all your drying needs. Decorative dobby border showcases elegant stripes that pop out, elevating its aesthetical appearance. Do not add fabric softener during laundering as it forms a coating which will inhibit the towel's absorbency.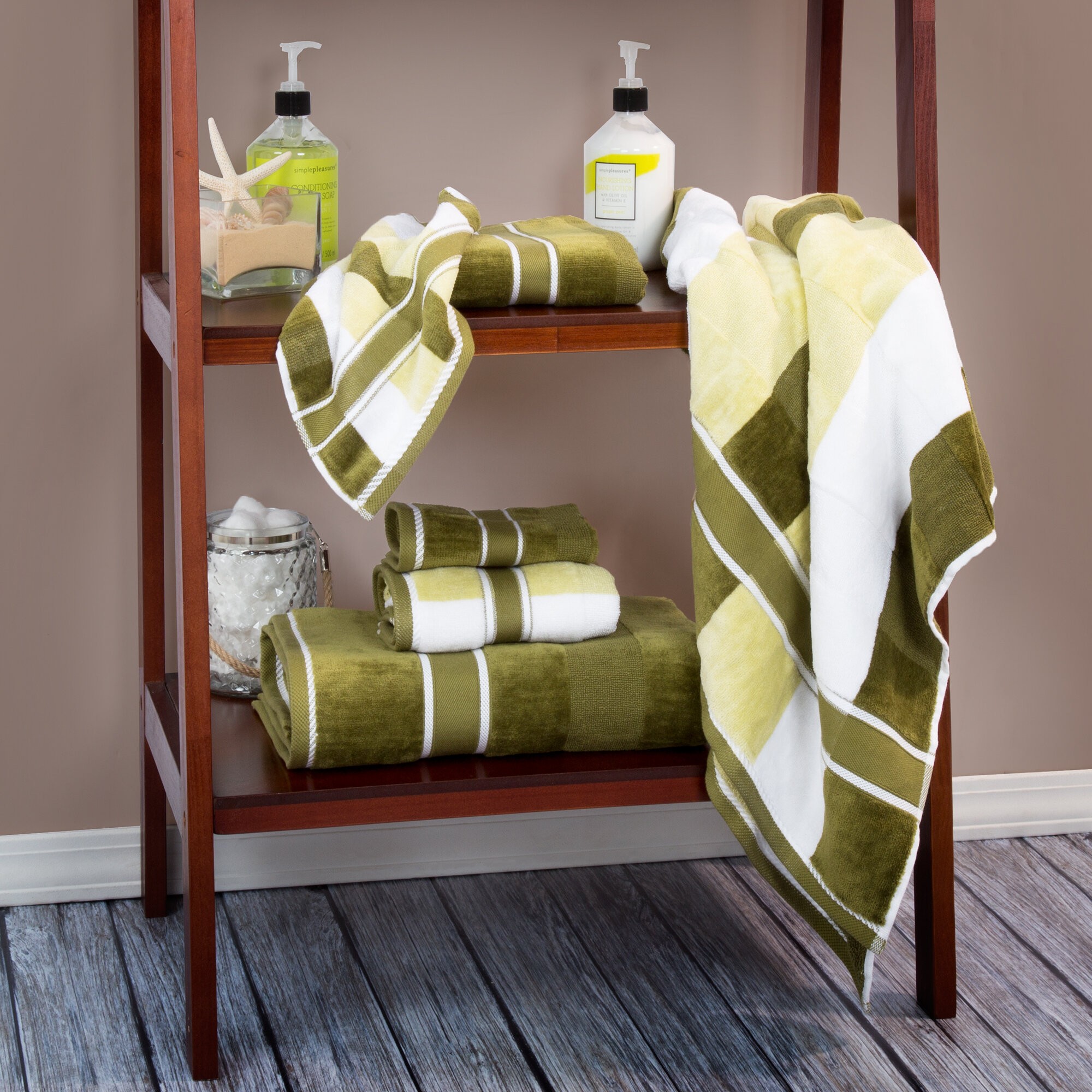 6 Piece 100% Cotton Towel Set
Create a luxurious hotel-like feel in your bathroom with this multi-sized towels set. Low twist cotton looping creates more space and air between fibers, increasing their absorbency and softness, while the two ply twisting warrants durability and density. Velour print creates an appealing shadow effect on the towel surface. 480 GSM allows for faster drying after use and when laundering. To care for these soft towels, warm wash and tumble dry.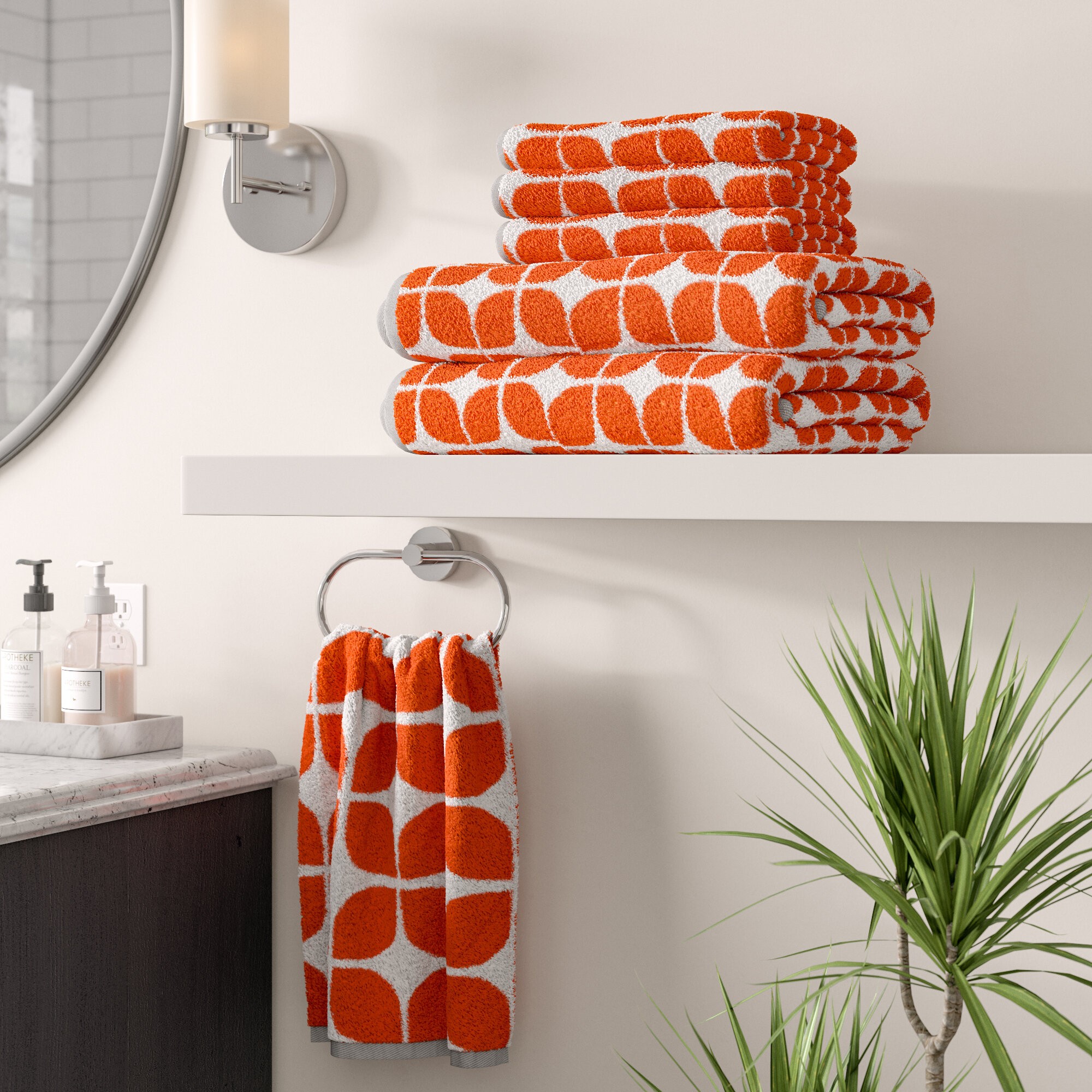 Stansfield 6 Piece Towel Set
Introduce a chic and playful atmosphere to your bathroom with this eye-catching multi-sized towels. It features a beautiful reversible geometric print that is sure to catch your guest's eye. Ribbed border tucks everything together and extends its life. Terry cloth weaving makes them highly absorbent and warm, perfect for after a refreshing shower. It's machine washable for easy maintenance. Hang these decorative towels on hooks to fully display its attractive appearance.