Our Choice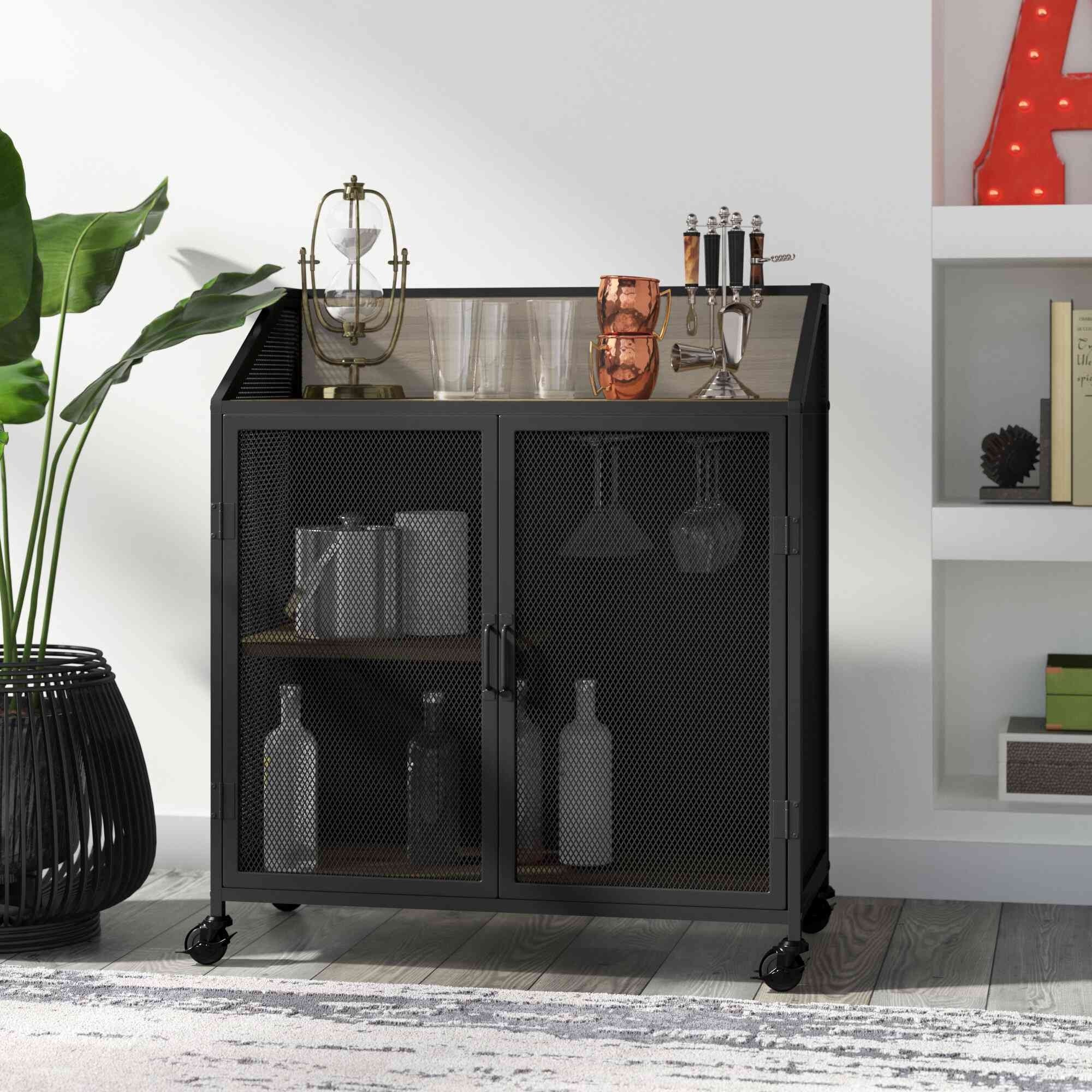 Bowles Bar Cabinet
With a unique industrial finish and a breathtaking mixed material finish, this beautiful bar cart is the epitome of stylish design and breathtaking craftsmanship. The unit comes with a metal mesh frame, complemented with an authentic wood tone finish, for that modern look. It also has several shelves, enclosed behind two mesh metal doors. The top is completed with a rustic wood grain laminate too. You also get four caster wheels at the bottom for added mobility.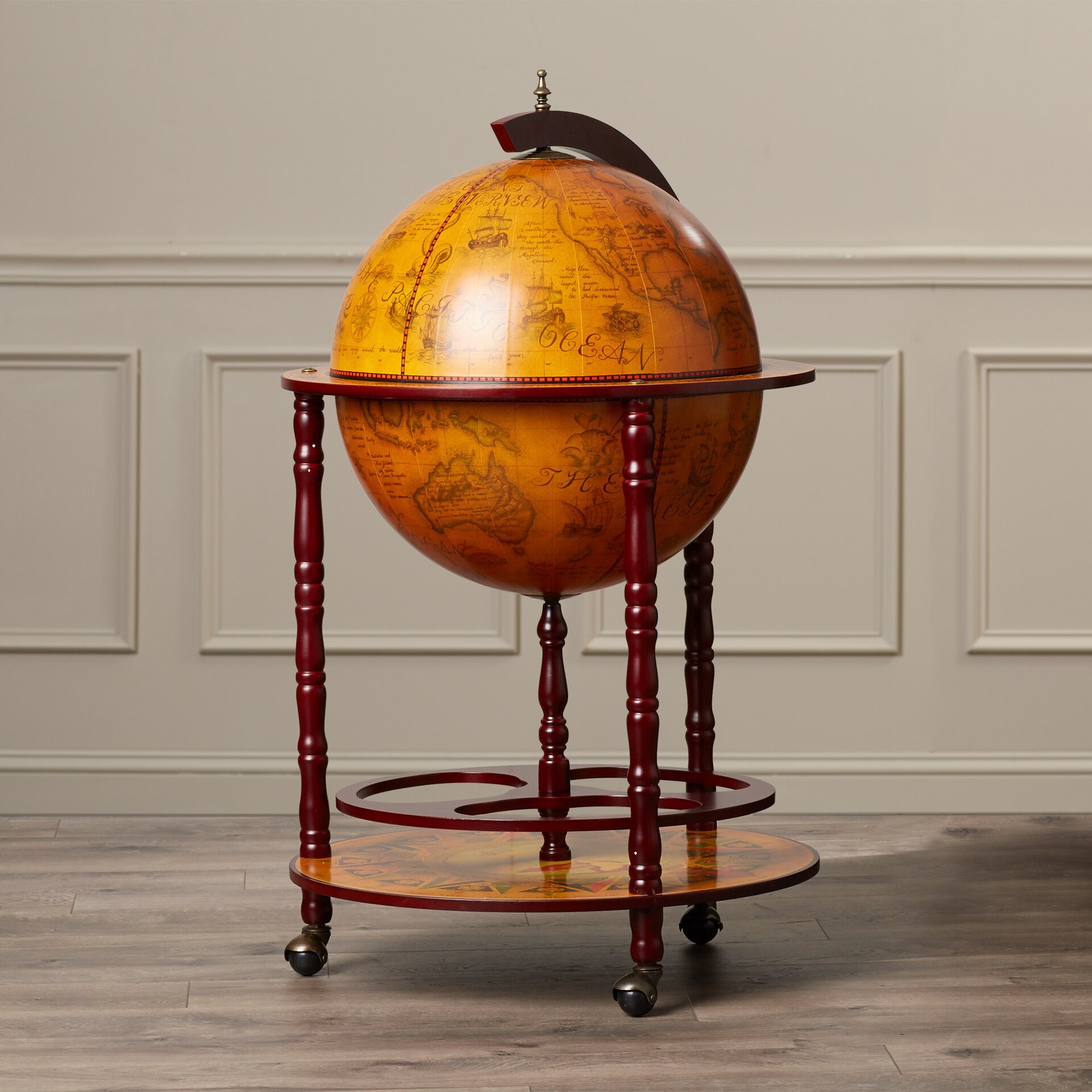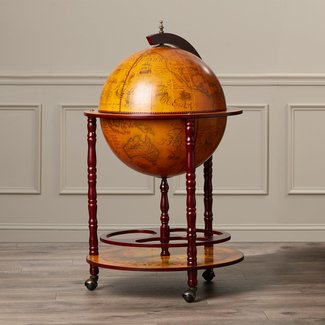 Corene Sixteenth Century Italian Replica Mini Bar
This whimsical mini-bar is designed for people looking for a historically meaningful and unique design. The unit comes with the replica of the 16th-century nautical globe map for that vintage look. The bar also features four durable hardwood legs, each with a wheel at the bottom for excellent mobility. The globe atop the bar is designed to open up and reveal some storage space for all your glassware. There are also two extra shelves at the bottom to stash your vintage collection.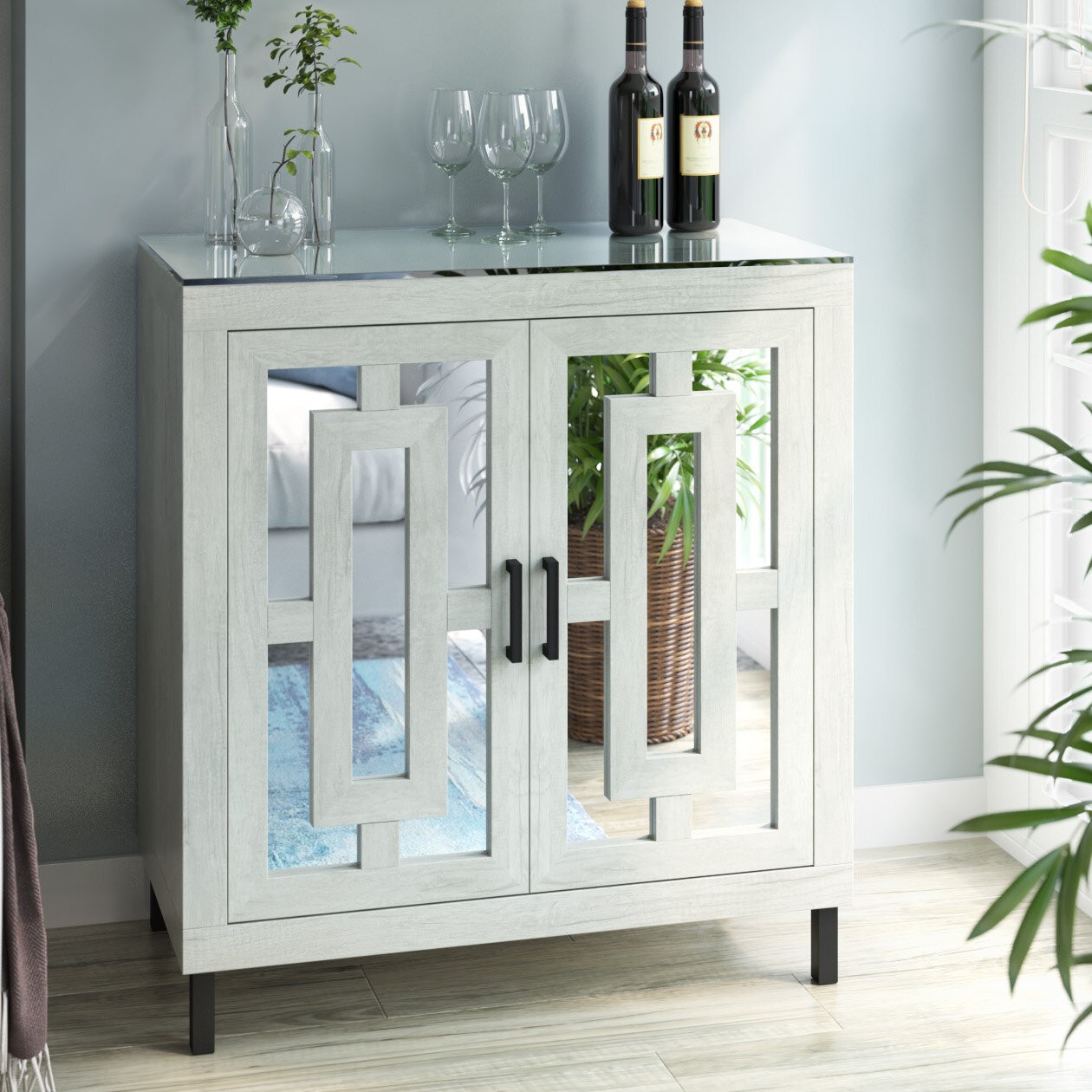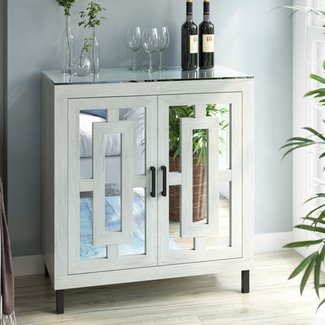 Whitmore Bar Cabinet with Wine Storage
This modern accent cabinet features a stunning design that will add a unique touch of warmth into your spaces. Made from quality manufactured wood, the unit has a breathtaking mirrored front with two doors on either side. The doors are touched up with single metallic hardware for accent value. There is also plenty of storage in there for all your drinks. The cabinet has a lifted design, making it easier for you to clean underneath it without having to move it.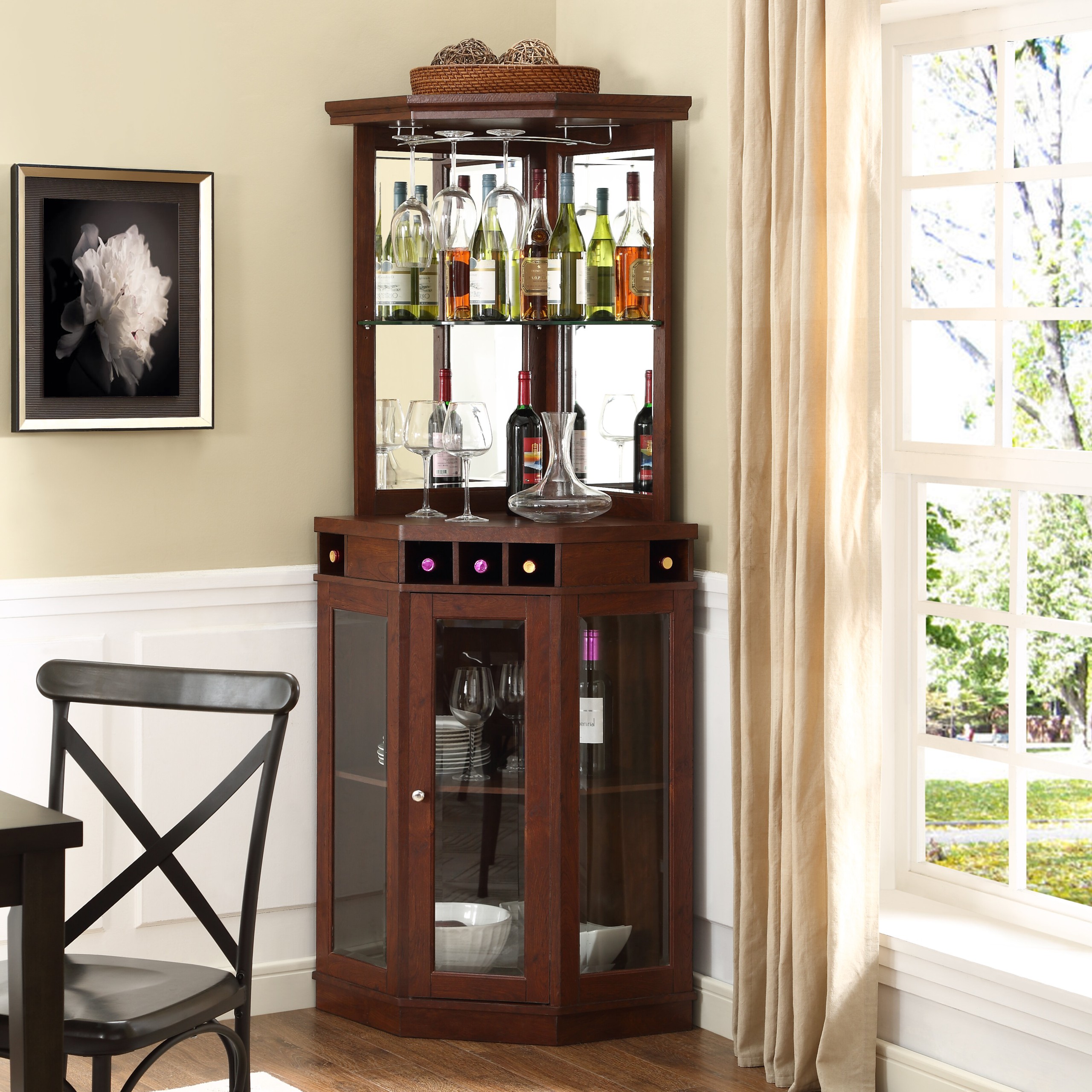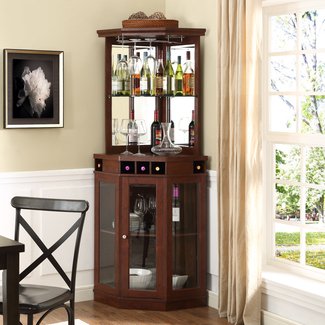 Ashfield Bar with Wine Storage
This classy corner bar features elegant styling and an incredible vintage look that will transform your spaces. The unit is relatively tall. The bottom of the cabinet features two large shelves enclosed behind two glass doors. The top, on the other hand, has a mirrored design and open shelving to display your wines. The unit is constructed from durable solid and manufactured wood and will perfectly fit into any corner of your living area.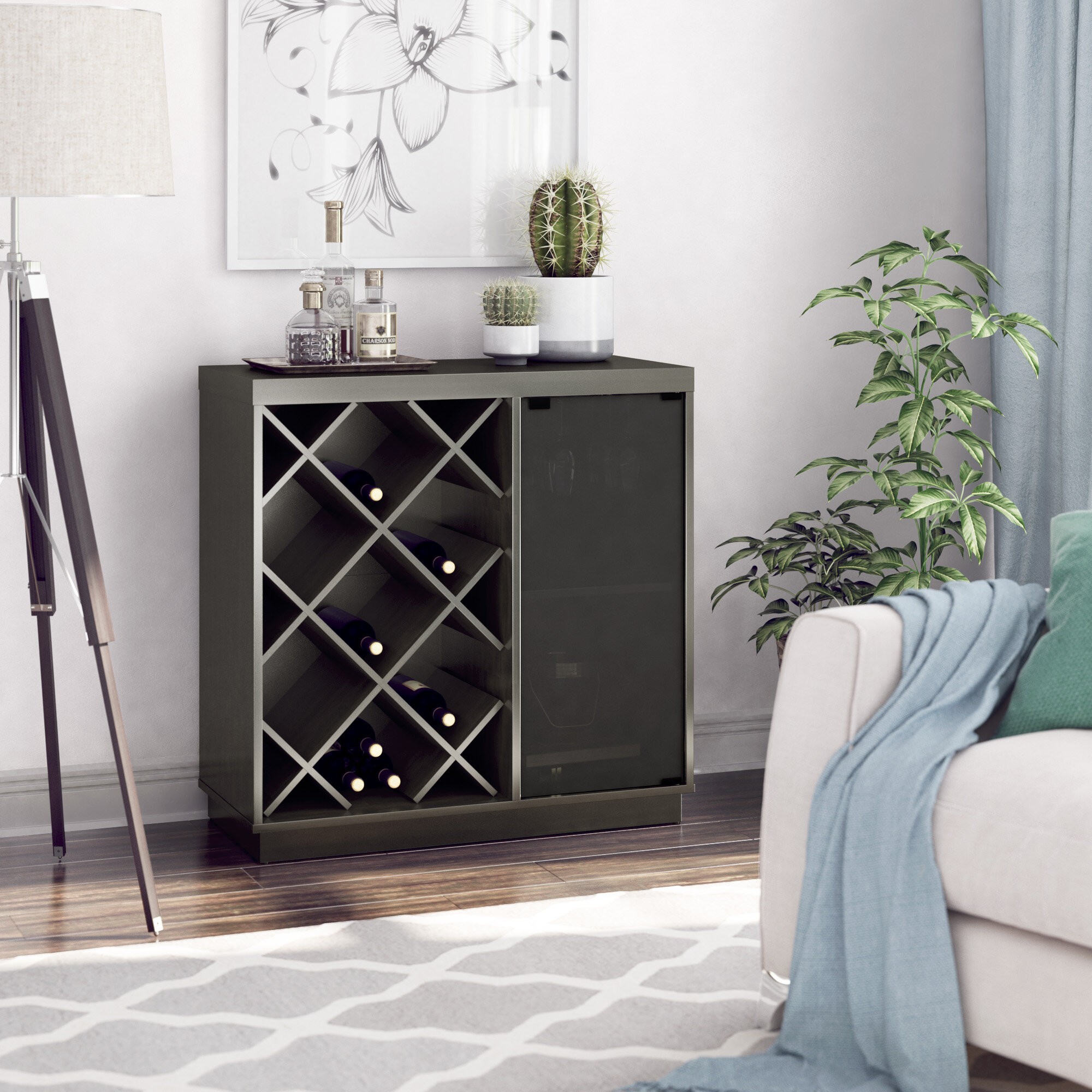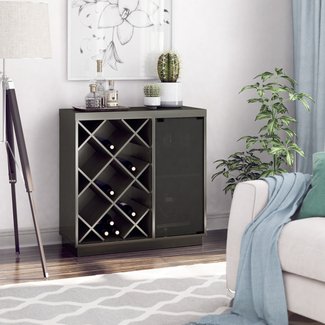 Bueno Bar Cabinet
This breathtaking wine cabinet comes with a unique traditional sleek design that will blend into any décor with lots of ease. The unit features an innovative stemware rack on one side and a gray smoked glass door on the other. The rack should be useful for stacking up your wines while the shelves behind the door would be ideal for glassware. It is a versatile and functional piece, perfect for any wine enthusiast out there.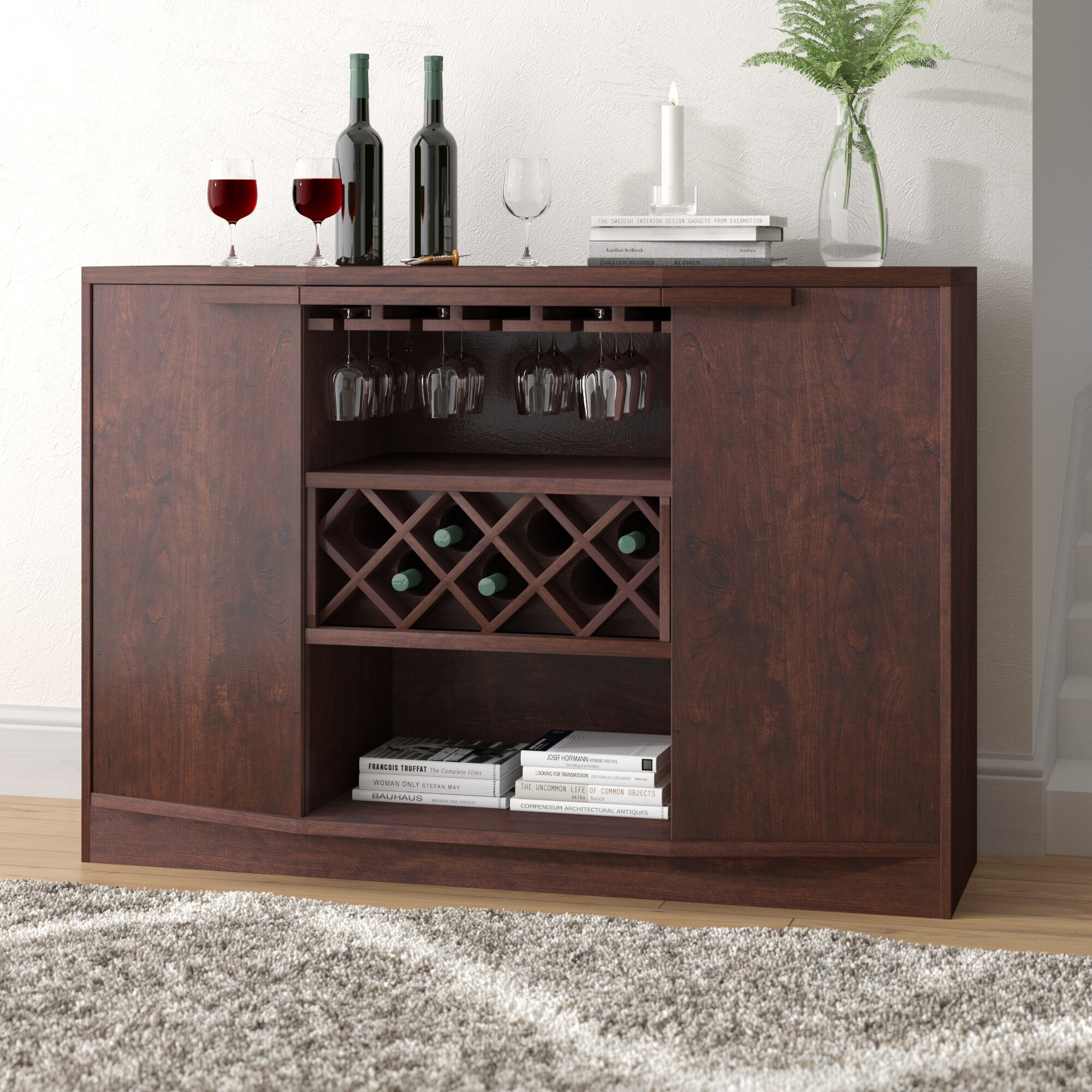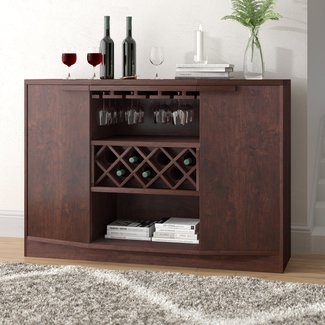 Isabell Bar with Wine Storage
This vintage dapper bar and storage comes with a unique rectangular silhouette and a classic natural wood grain finish. It has two doors on either side, a built-in wine rack in the middle, and two open shelves for glassware and other bar accessories. The front is gently curved to add to the magical beauty of this unit. It offers a lot of storage too, thanks to its relatively larger dimensions.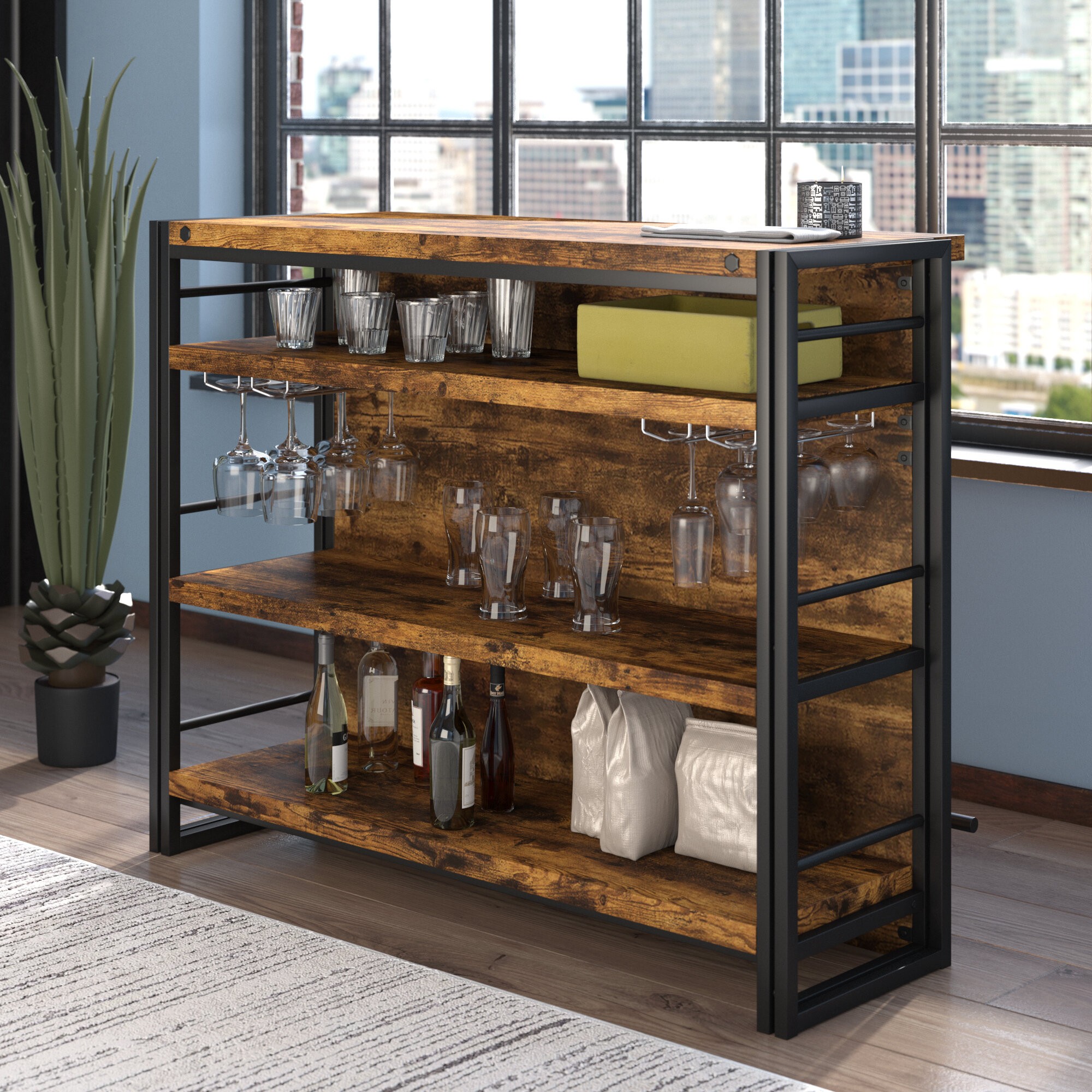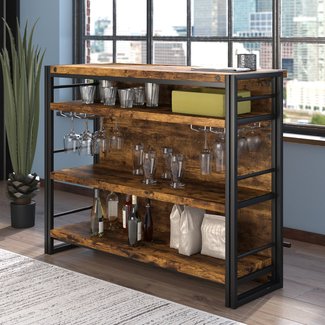 Felicita Bar with Wine Storage
This farmhouse-inspired home bar comes with three interior shelves that offer enough storage for drinks and glassware. The unit is mostly made from a durable antique metal frame with a black industrial finish. The shelves, on the other hand, are constructed from quality manufactured wood. The unit has an open shelf design as well and would be a great addition to a modern living area. Its antique finishes and overall classic appeal also make it a great accent piece for your home.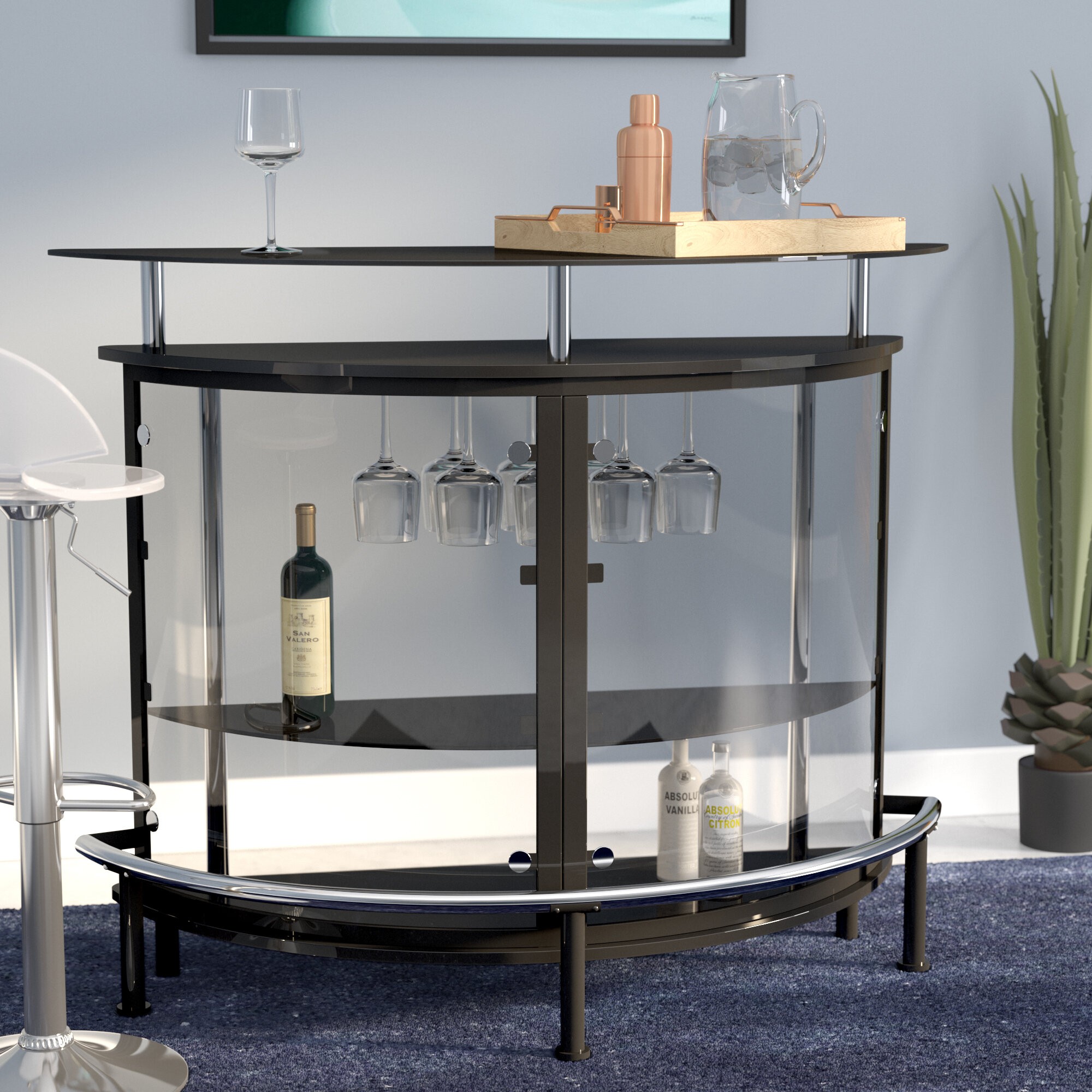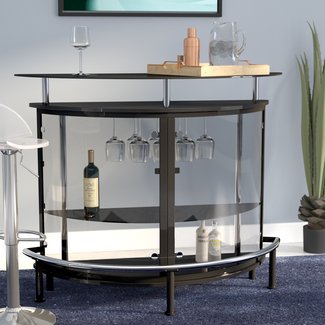 Bethlehem Bar with Wine Storage
Give your man cave or den a touch of modern excellence with this home bar. Featuring sophisticated styling and an eye-catching design, this bar adds an incredible transitional influence into any space, especially if placed against a white finished wall. The unit should also be matched with complimenting bar stools. It features a rich black finish with an open shelf design. If you want to add a little bit of flair into your living room, it is a nice option.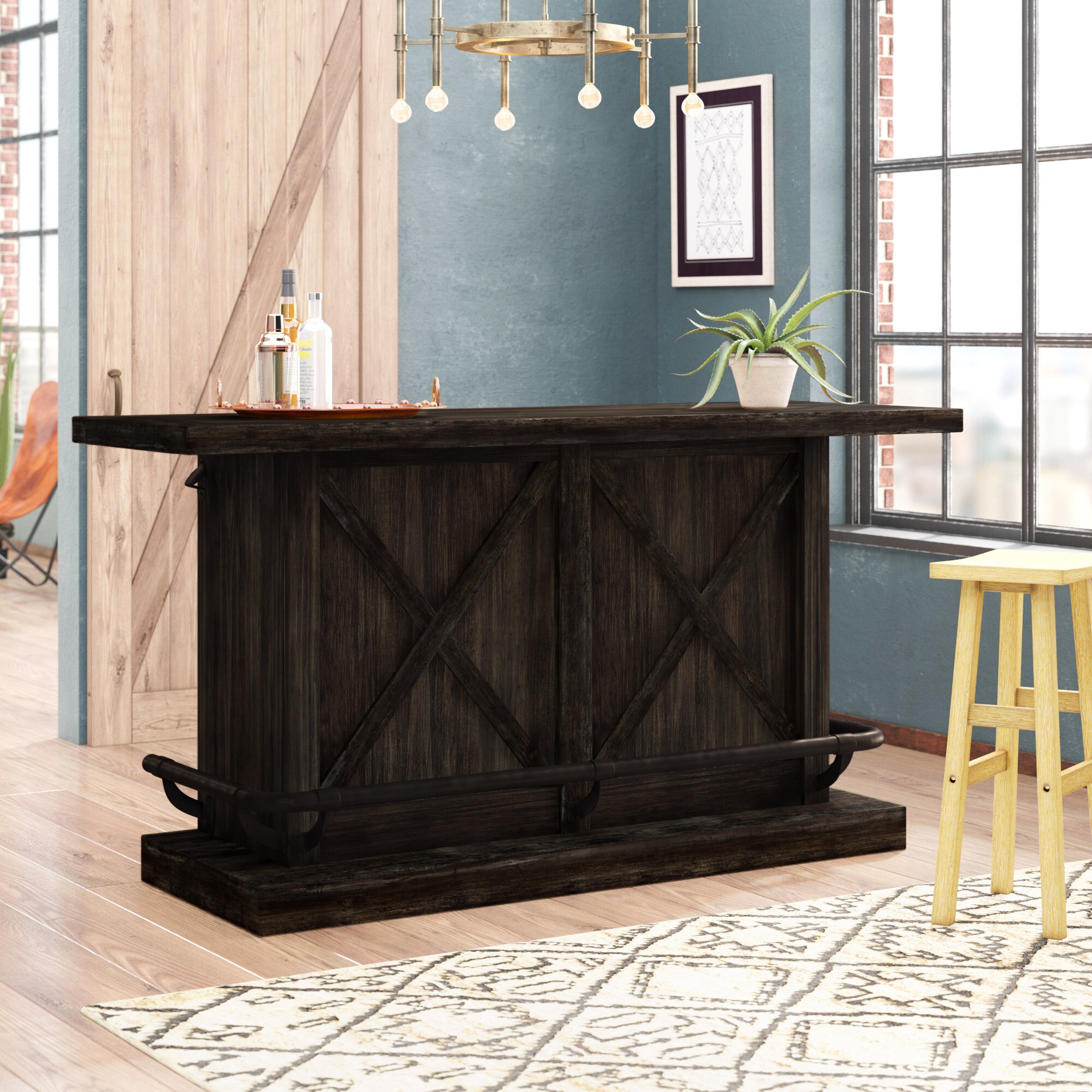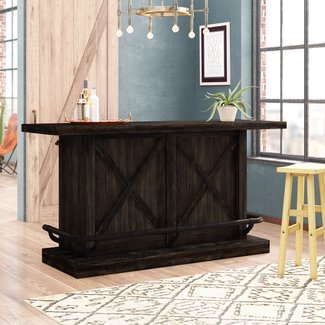 Coppedge Brew Bar
With breathtaking rustic design and excellent appeal, this home bar will be the perfect place to entertain and socialize with your guests. It features beautiful thick wood edges and uniquely constructed hickory veneers that bring out its beautiful look. The unit also has a forged powder-coated metal footrest. It is perfect for people looking to bring an aged and weathered looking piece of accent furniture into their spaces. There is a lot of storage space in there too.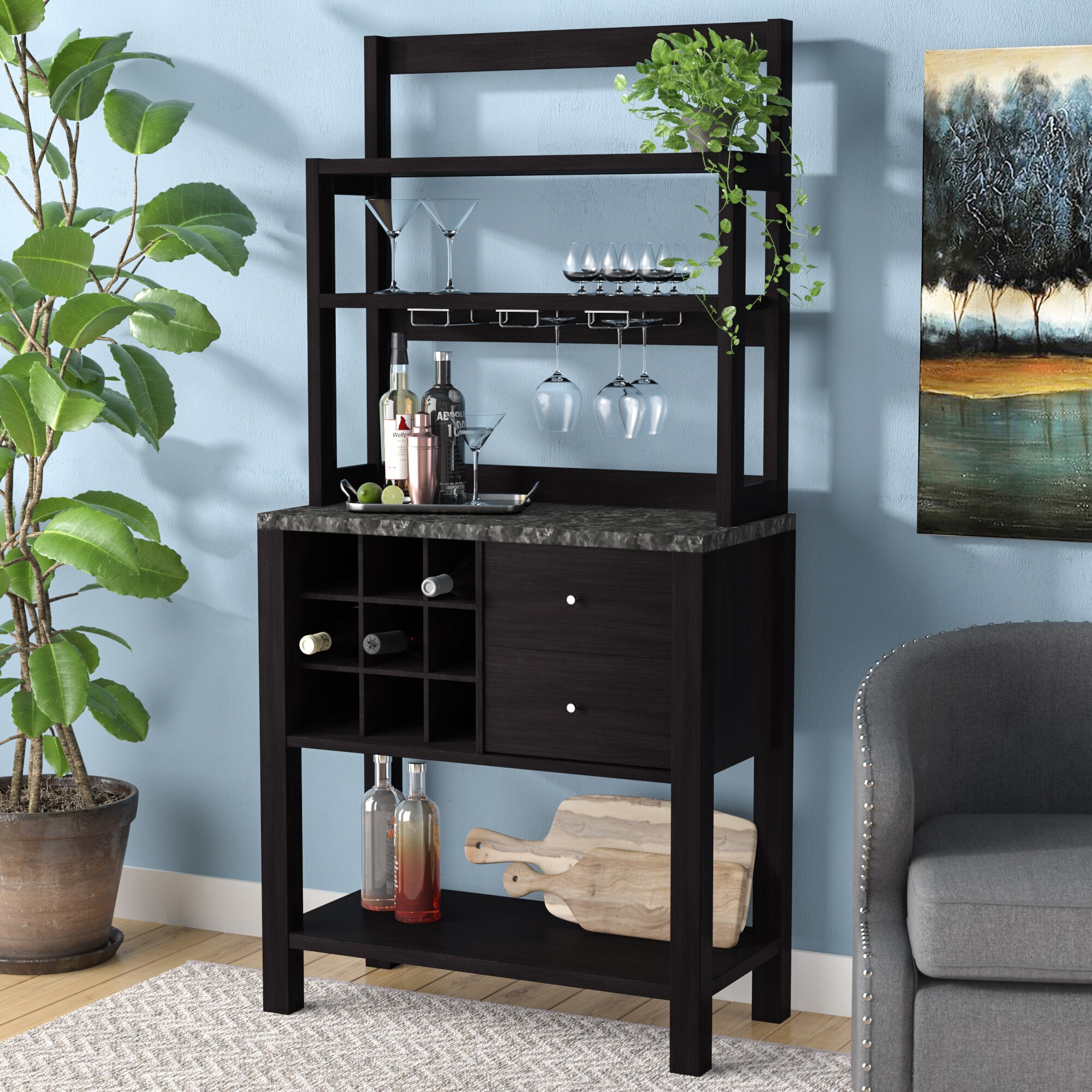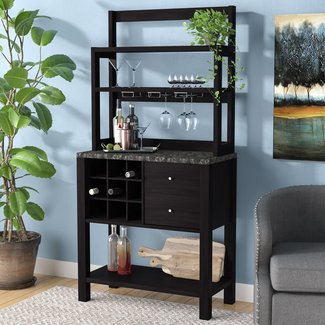 Wes Bar with Wine Storage
This beautiful home bar features up to four tiers of open shelving, enough storage for all your wine bottles and wine glasses. The unit is made from high-quality wood and also features a stone finished tabletop. You also get two drawers on one side and a wine rack on the other that can hold up to nine large bottles. The piece is finished with an industrial black neutral tone that can bring incredible texture and color balance into brightly colored walls.