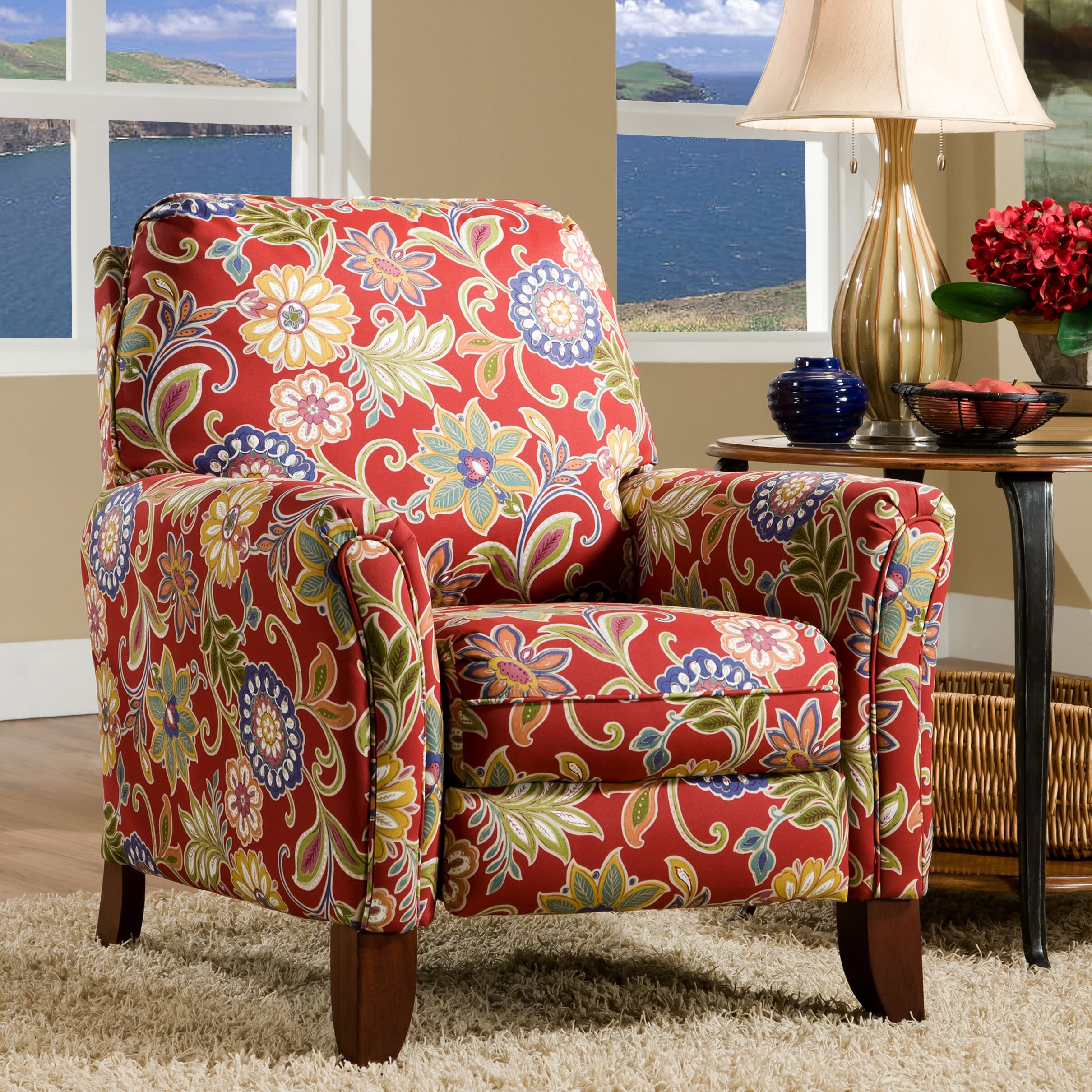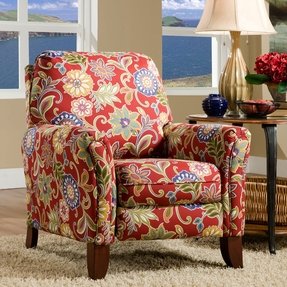 Southern Motion Cranston Solarium Hi Leg Recliner
If you are looking for the original detail in the interior, this recliner will be perfect. Beautiful upholstery in striking designs and colors, solid construction and elegant shape create a perfect living room or bedroom furniture.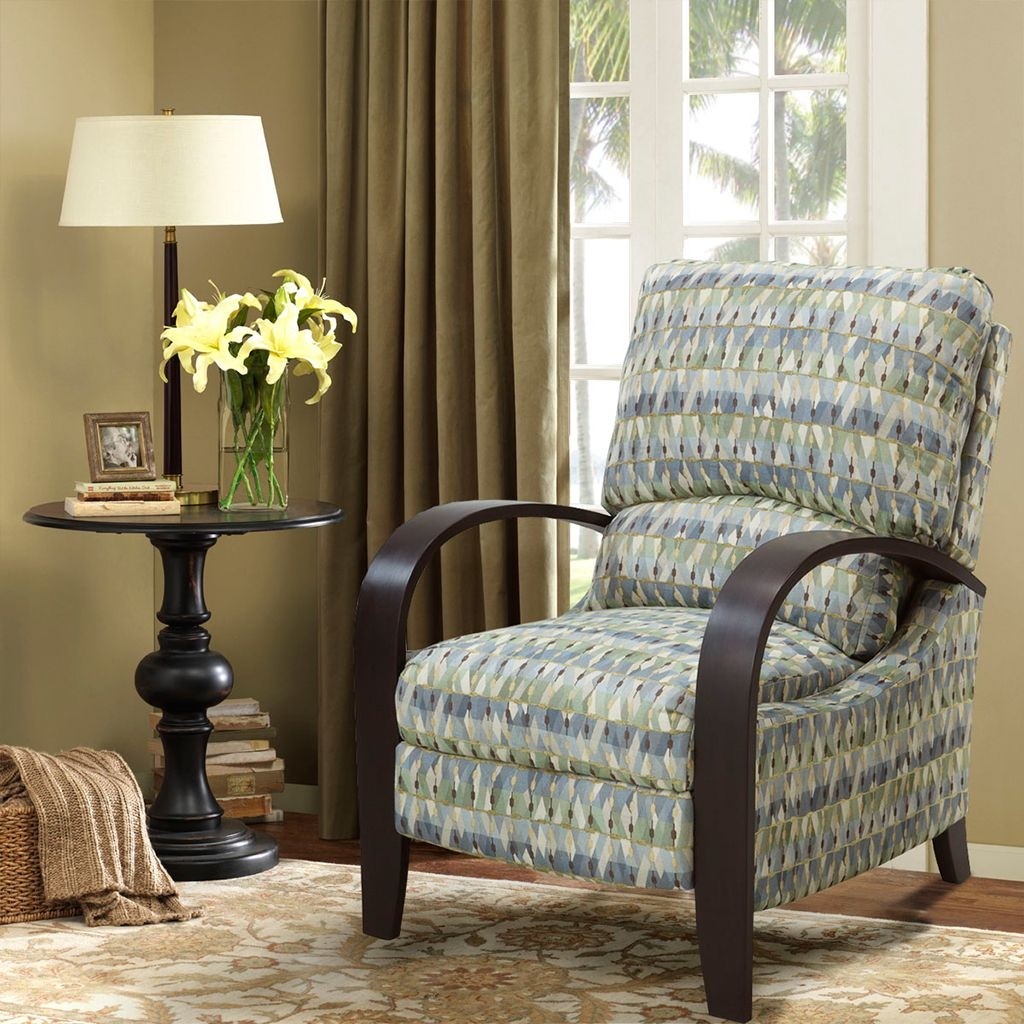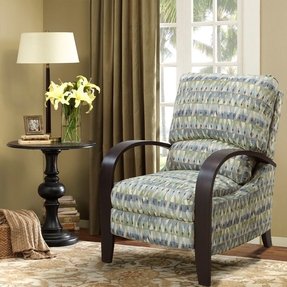 Add comfort, style and beauty to your living room with this fantastic recliner. It has got a microfiber upholstery, print pattern and comfortable seat. You will be impressed how cool this product is.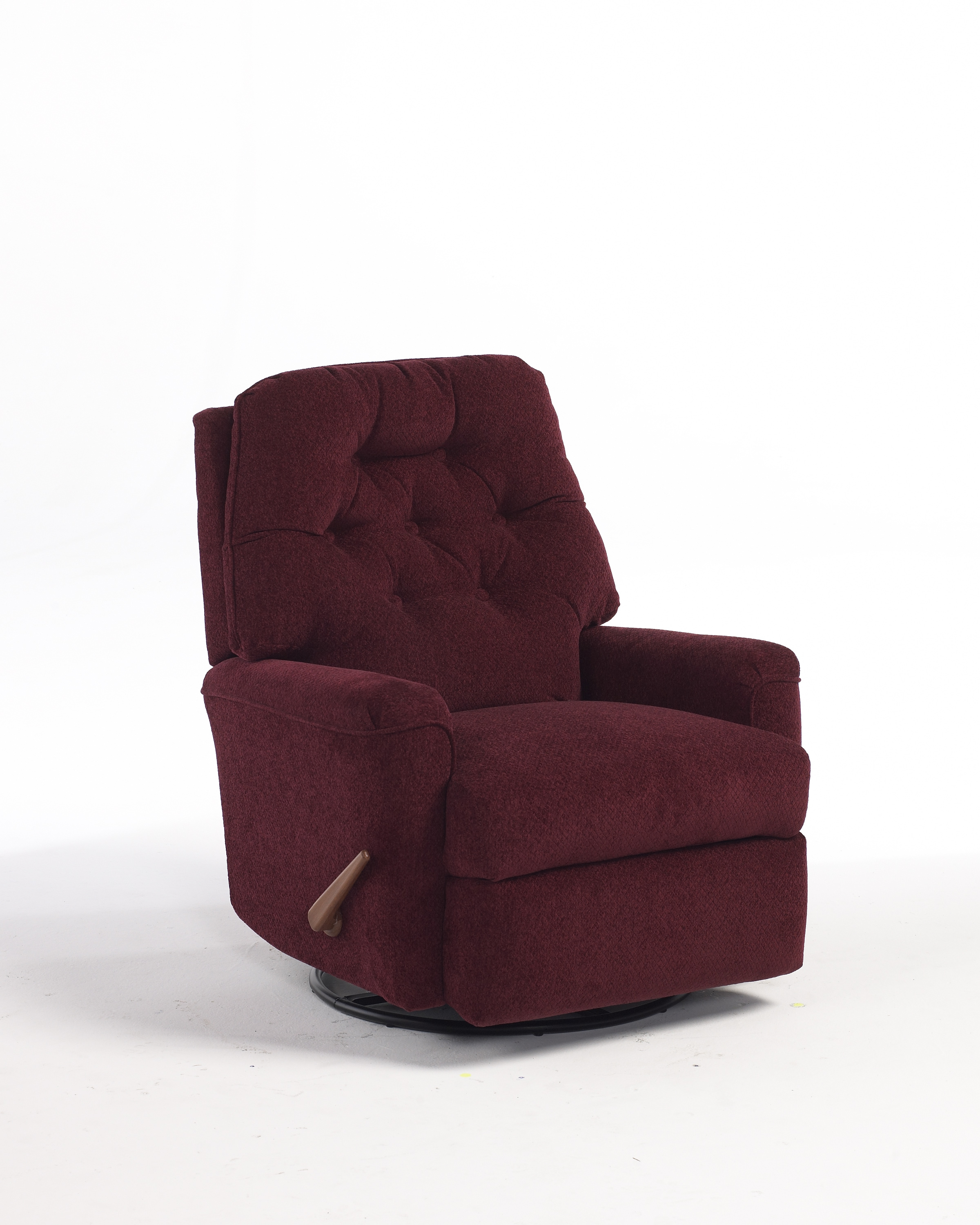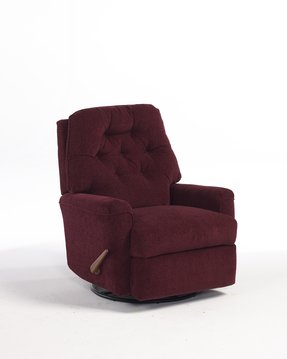 Being under 40" tall, this petite sized recliner will be a perfect proposition for a tiny, contemporary living room. Finished with dark purple, with a button-tufted upholstery, it features various regulations options.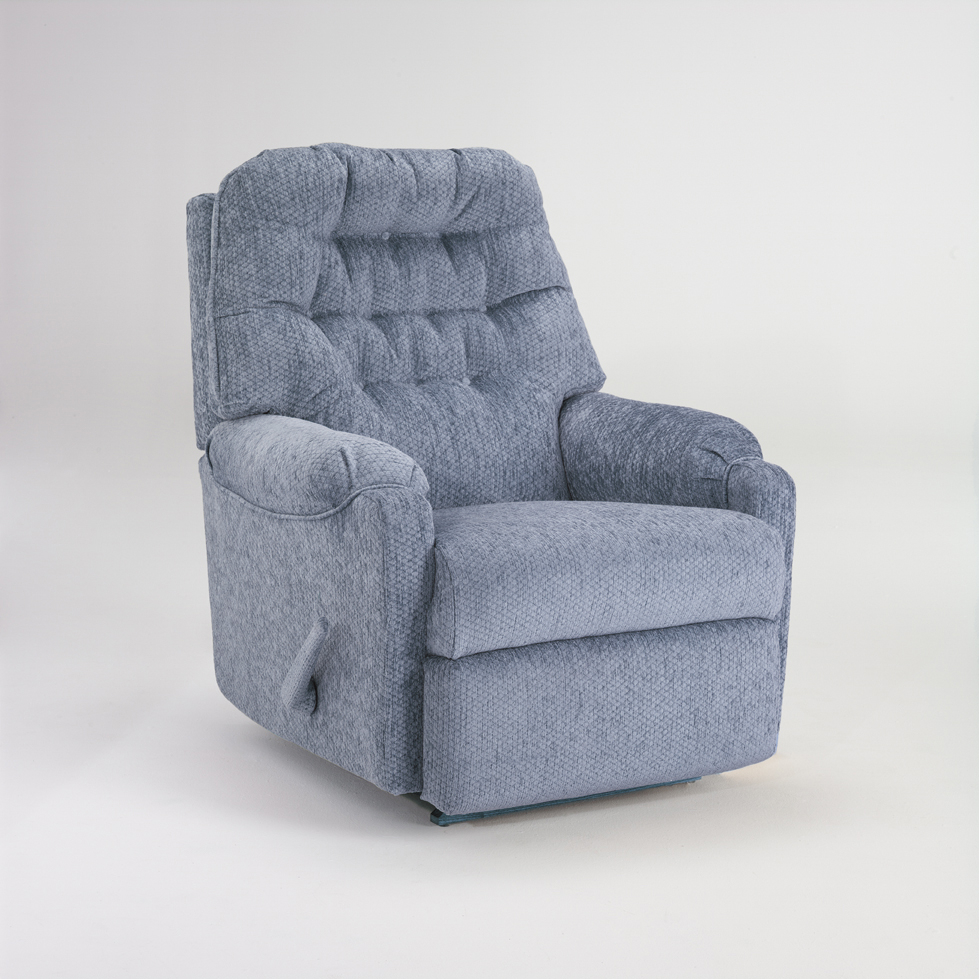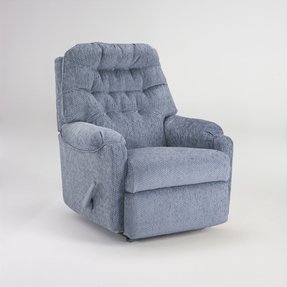 This petite recliner is perfect for petite people who do not need an oversized, name-brand leather or imitation leather seat. Modest fabric upholstery can blend well with nearly any décor, providing comfort with minimal use of your floor space.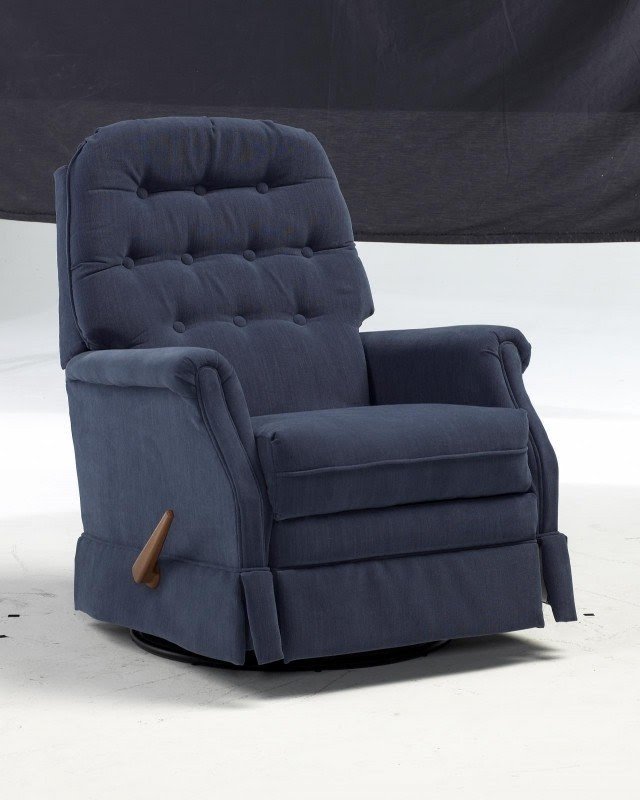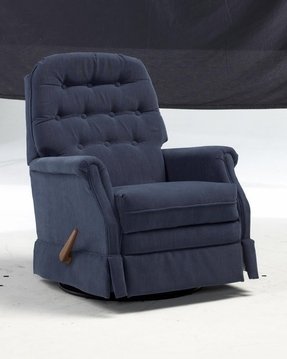 PETITE SIZED RECLINERS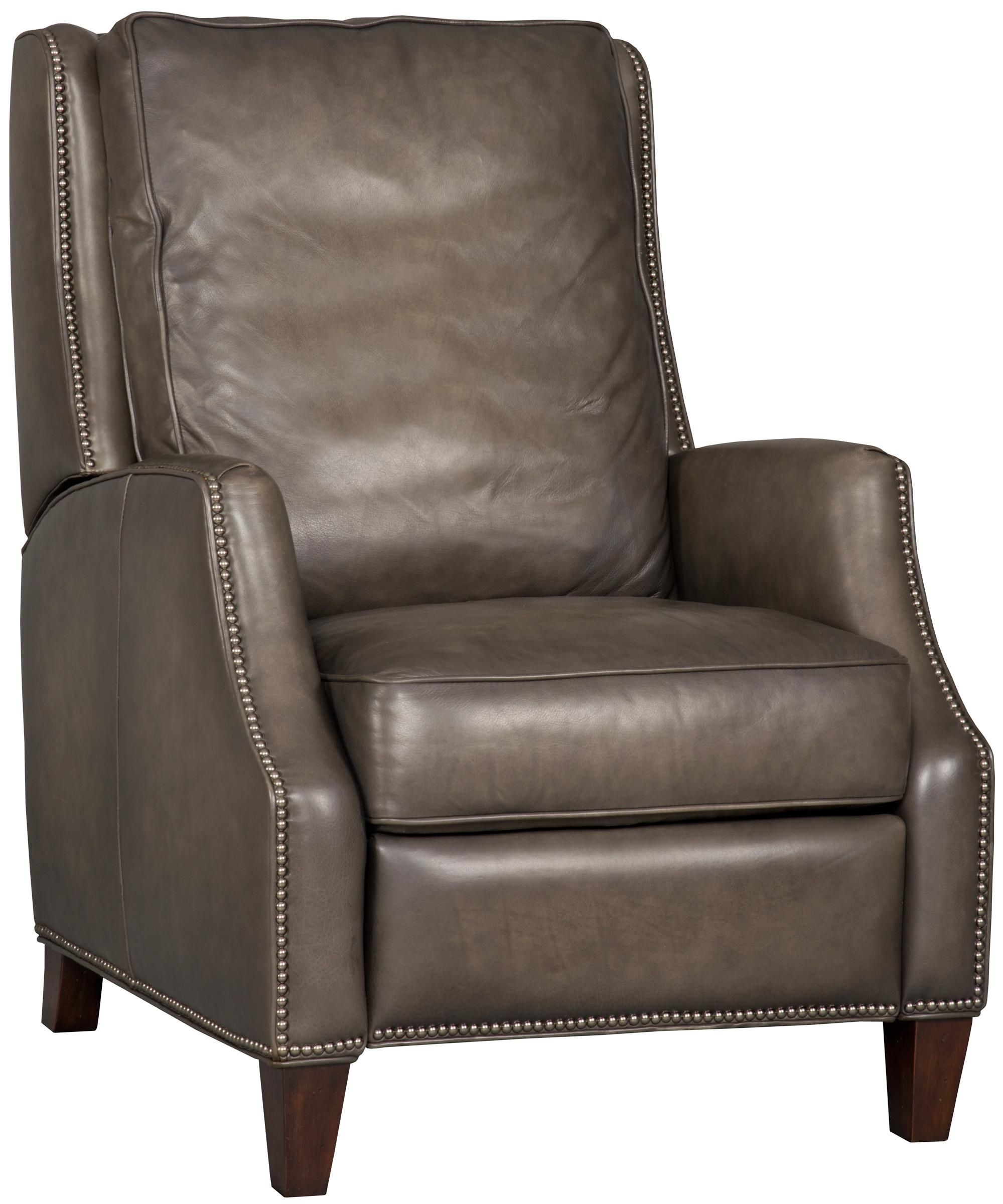 Recliners
Kick back in comfort no matter how small your apartment is - this small sized recliner should be just fine in terms of size. Its style includes grayish brown leather upholstery, nailheads trim accentuating most edges, tall back and tapered dark legs.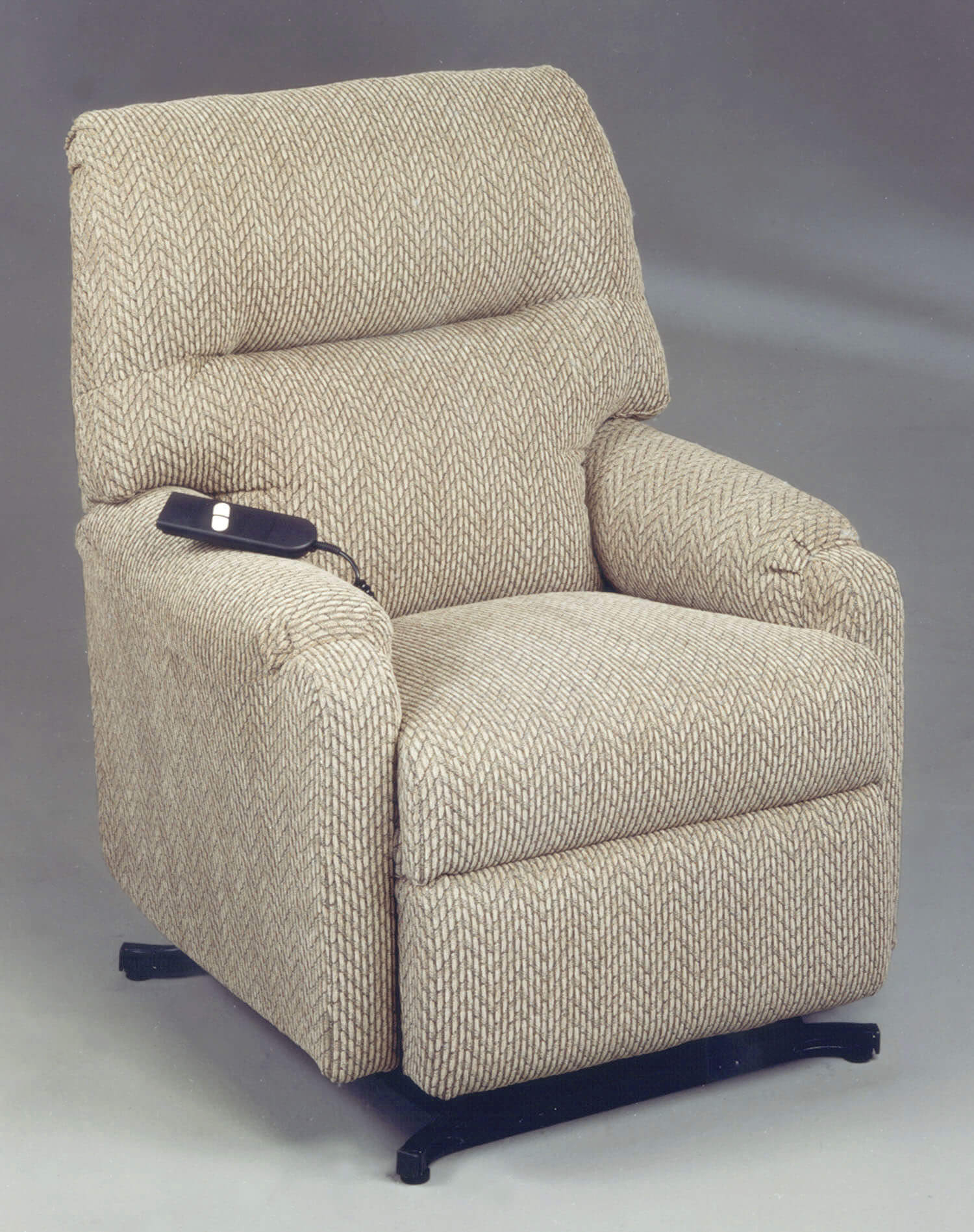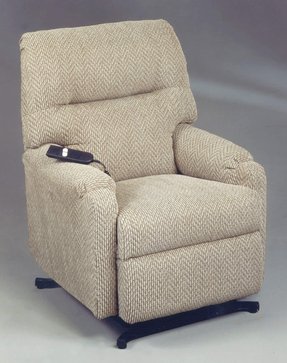 PETITE SIZED RECLINERS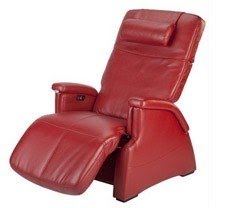 Human Touch PC086 Serenity Recliner in Red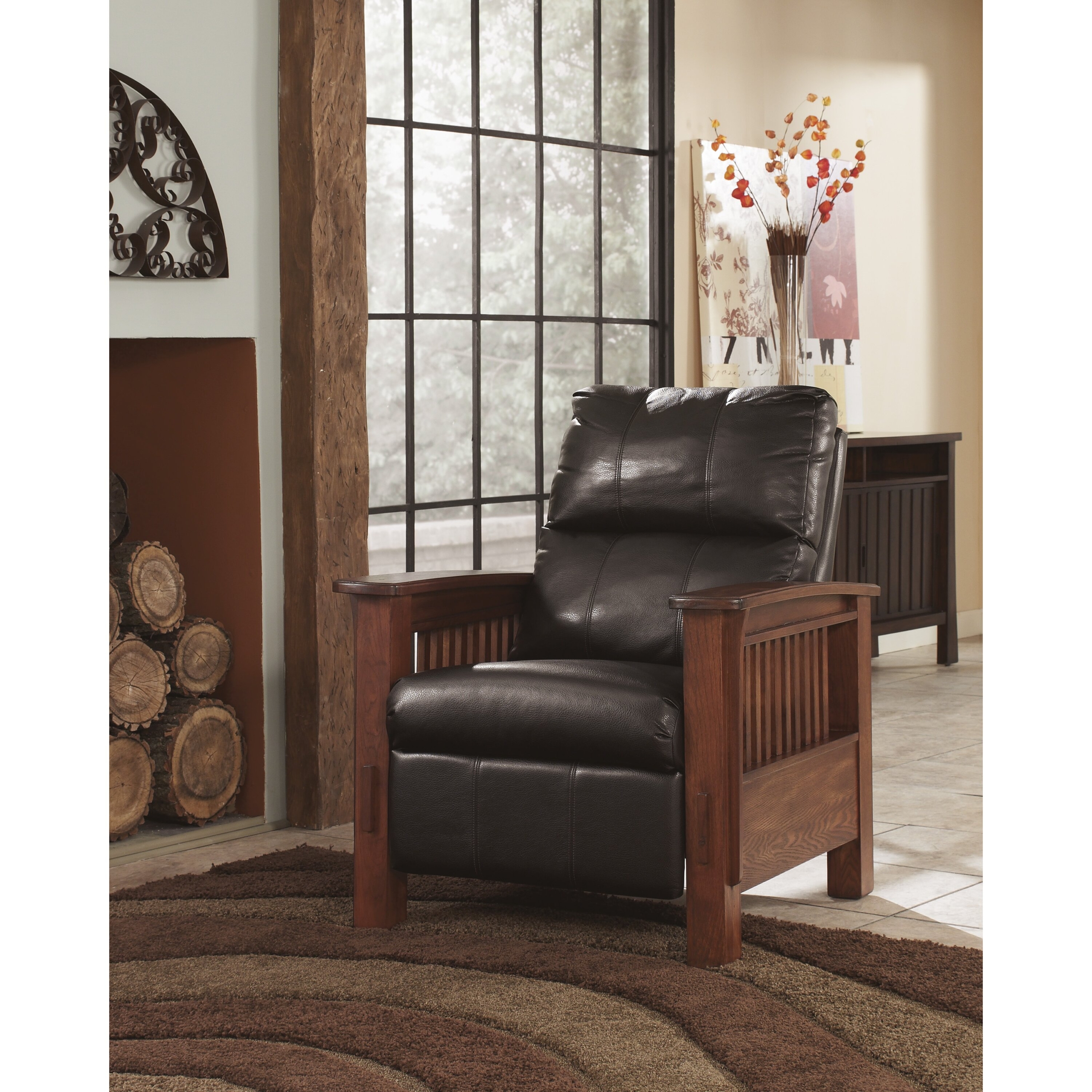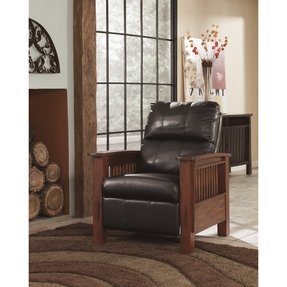 Caro High Leg Recliner
It is a high leg recliner that has got a faux leather upholstery and solid wood construction. This recliner is very comfortable and has got a traditional design. IT is a great addition to any home.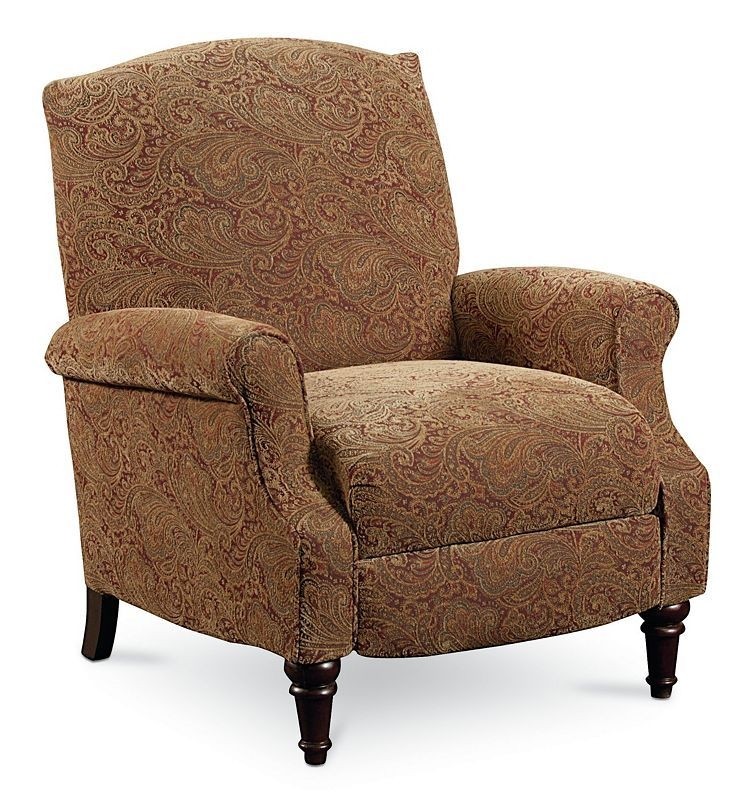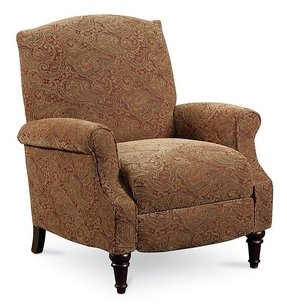 This functional recliner represents a beautiful silhouette that effectively improves contemporary homes. The chair is covered in a fashionable fabric, and includes turned style legs, cut-a-way arms, and a generously padded seat.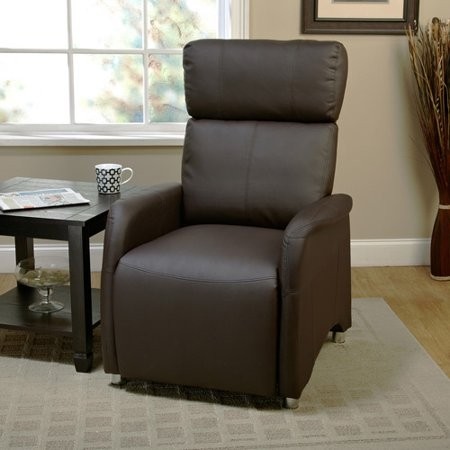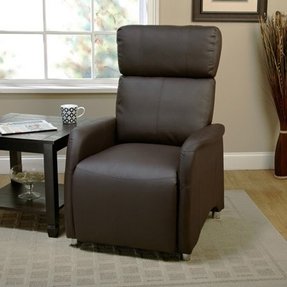 If you looking for a casual and comfortable club recliner you need to choose this one. It fits to any style and décor, and is perfect for your living room, family room and for your everyday relax.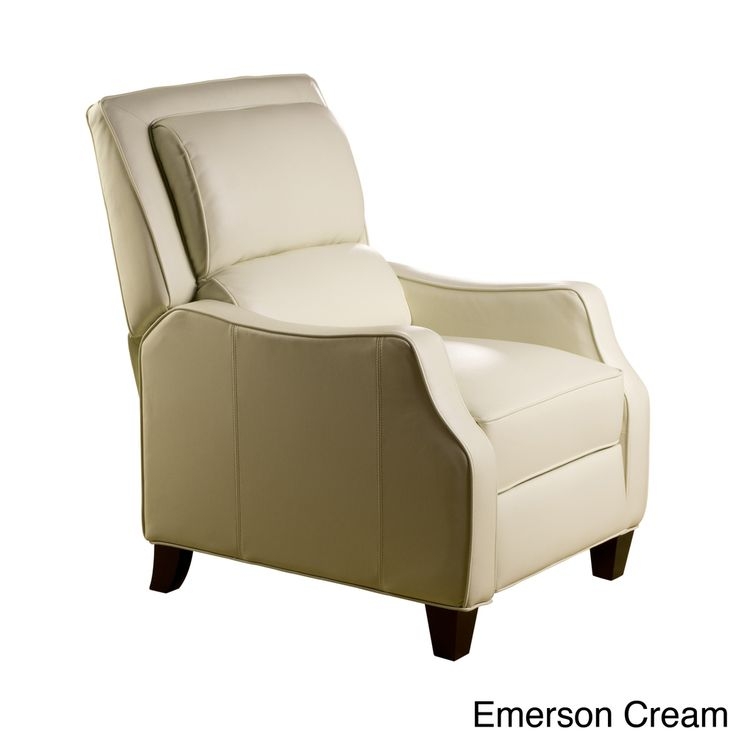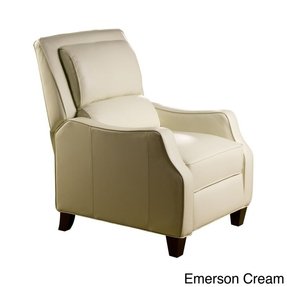 Recliners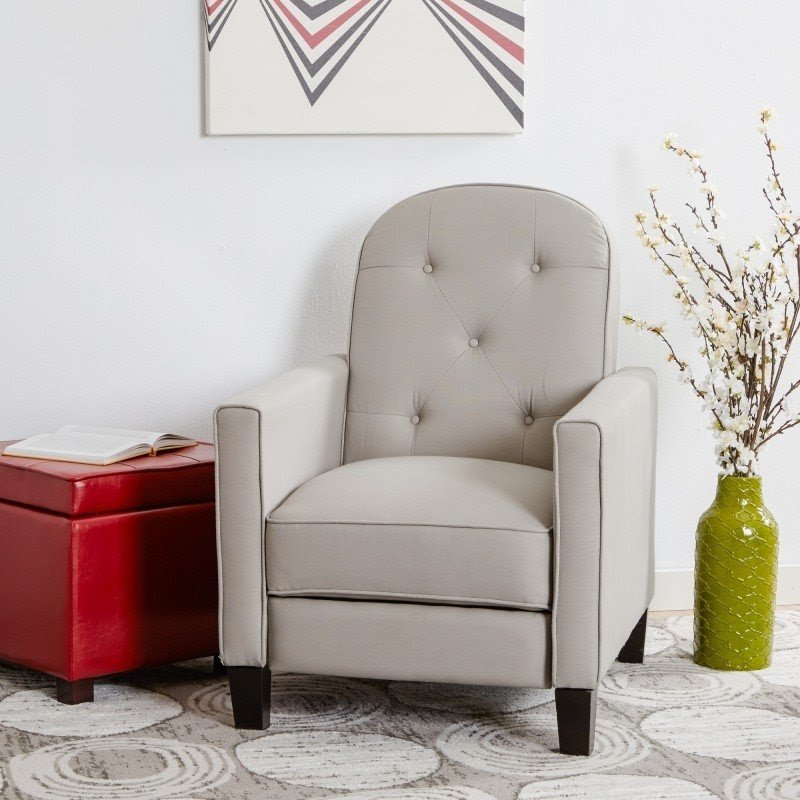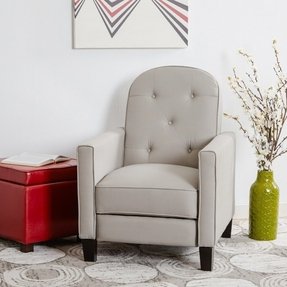 Tufted Recliner
It is a very elegant, sober and extremely comfortable armchair and Breakfast. It has a bright color. It is upholstered and its back is lightly quilted. Perfect for the stylish French interior, to the livingroom.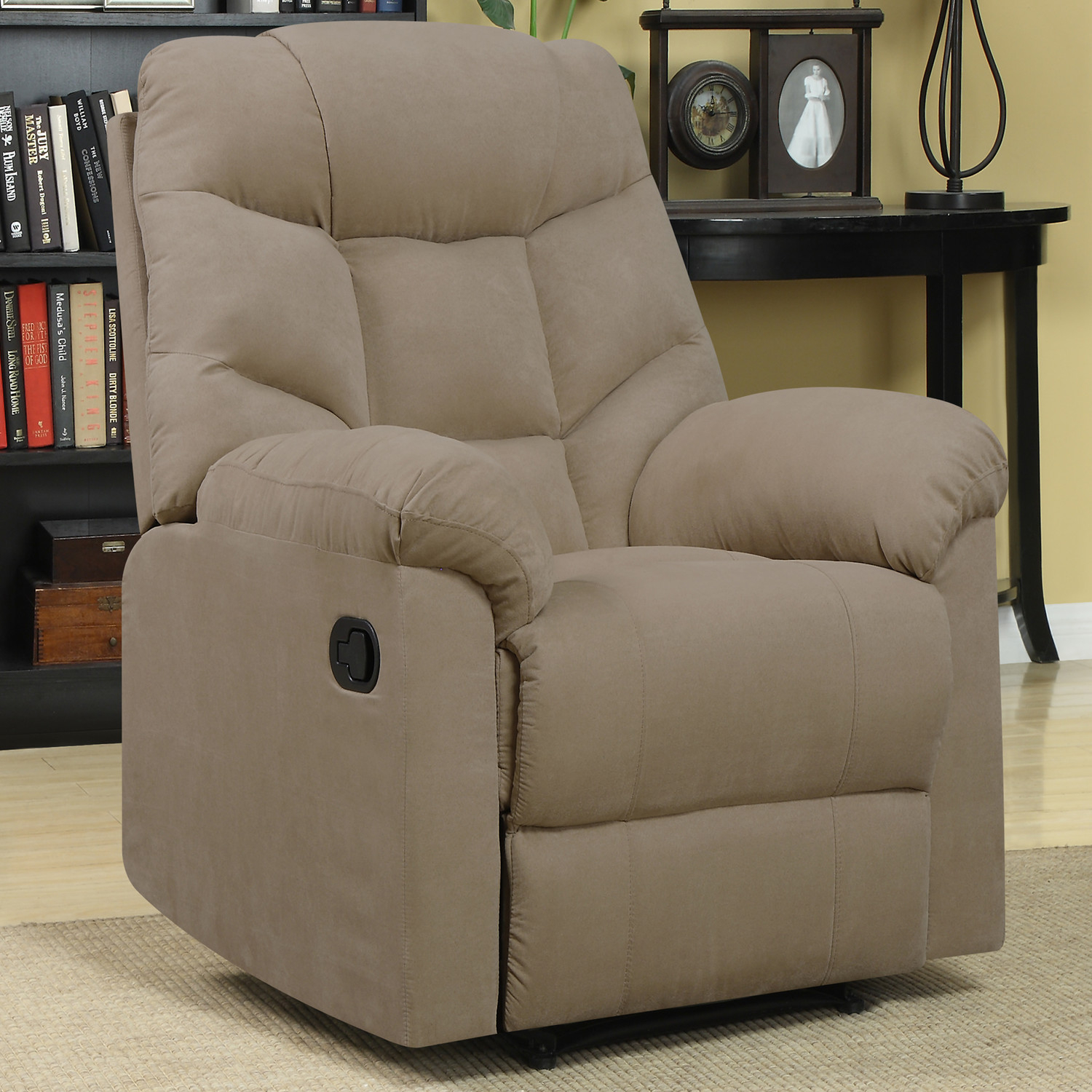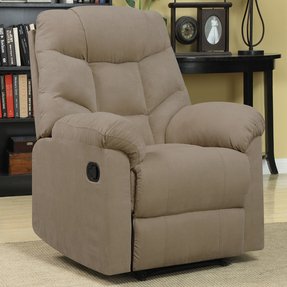 Recliner
A very nice recliner chair that supports different, comfortable postures. Its mechanism works in a very reliable way. The seat assures softness and it is supported by a comfortable, relaxing backrest and solid arms.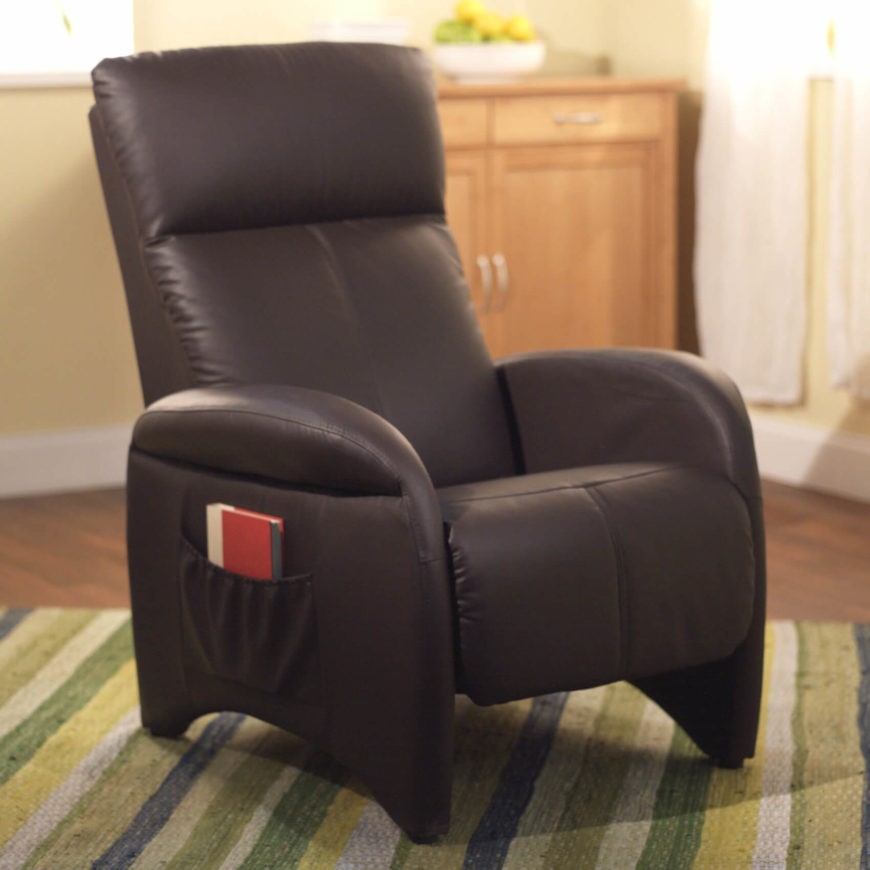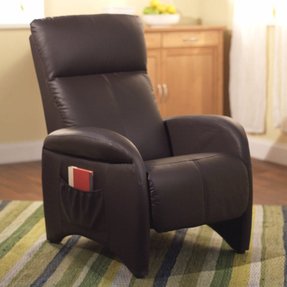 If you're dreaming of an extraordinary comfort and a perfect design in your living room, check out this amazing and stylish recliner! It's gonna bring you not only a unique look, but also an unusual functionality.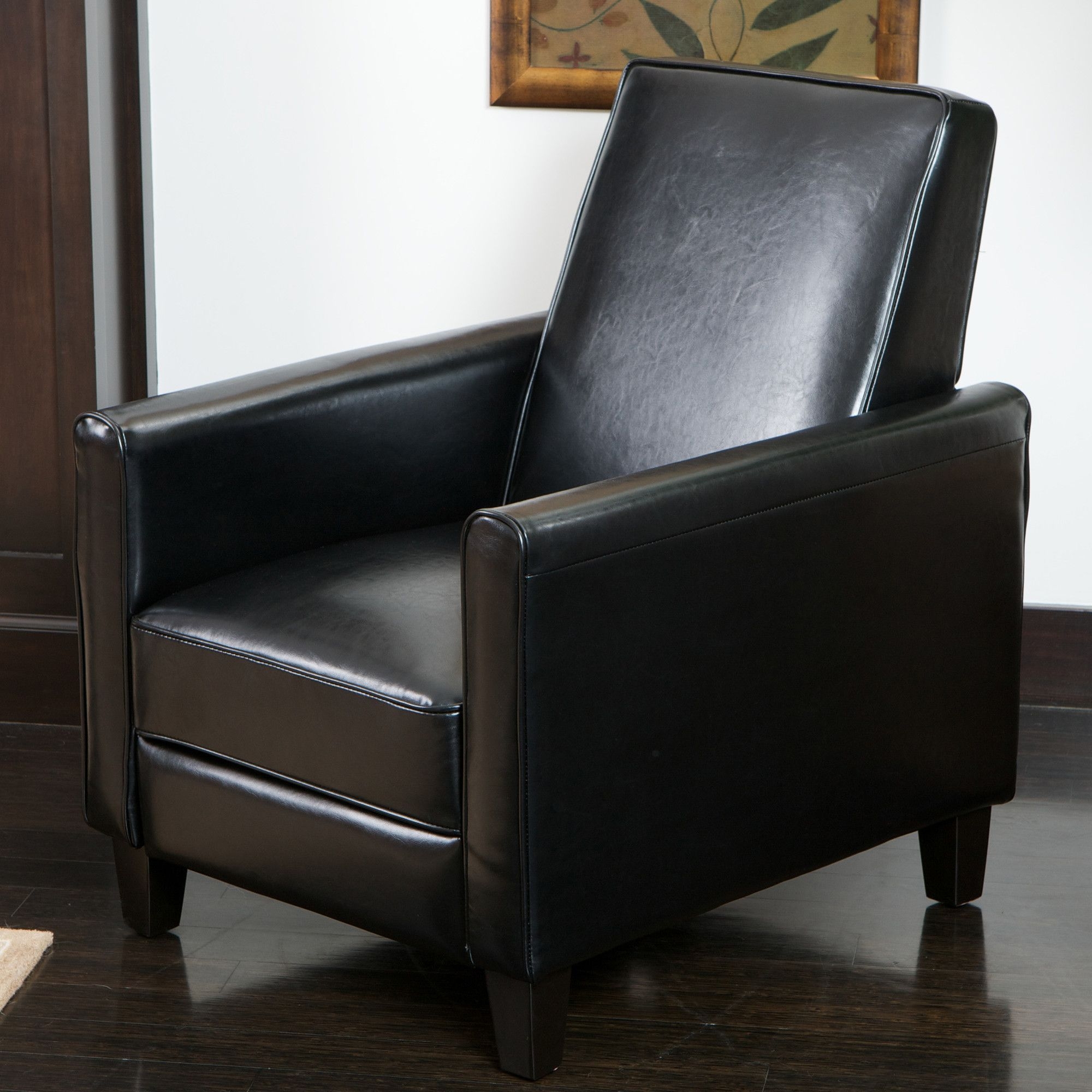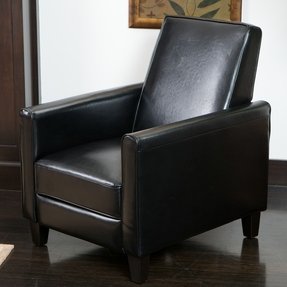 apartment size recliners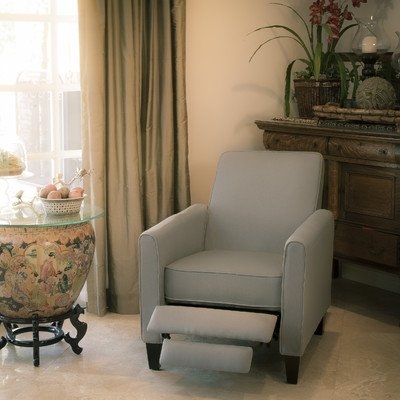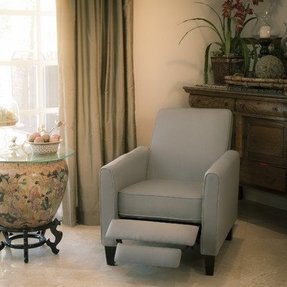 Until you sit with the impression! This ordinary, seemingly gray apartment size recliner,will give you a unique relaxation by sliding a gray footstool on a metal mech.Time spent with a book on a simple chair with non-invasive lines - will take on a new meaning.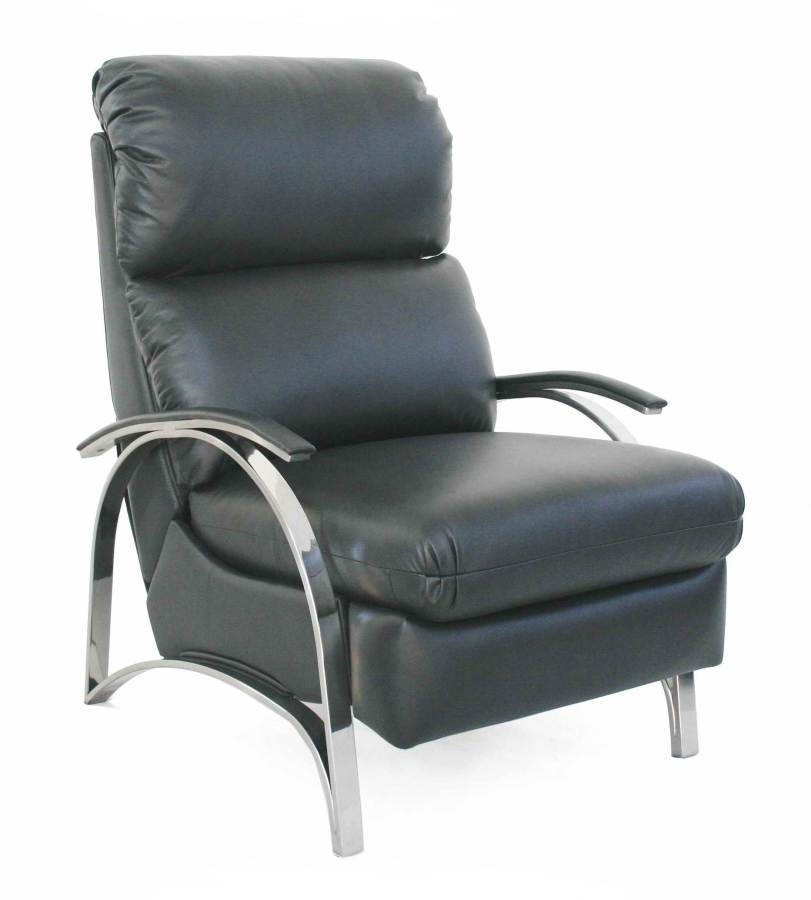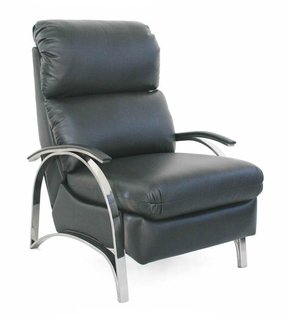 It is a very comfortable and elegant recliner that has got a chrome frame and black leather upholstery. It is a fantastic addition to your living room, office space, family room and other.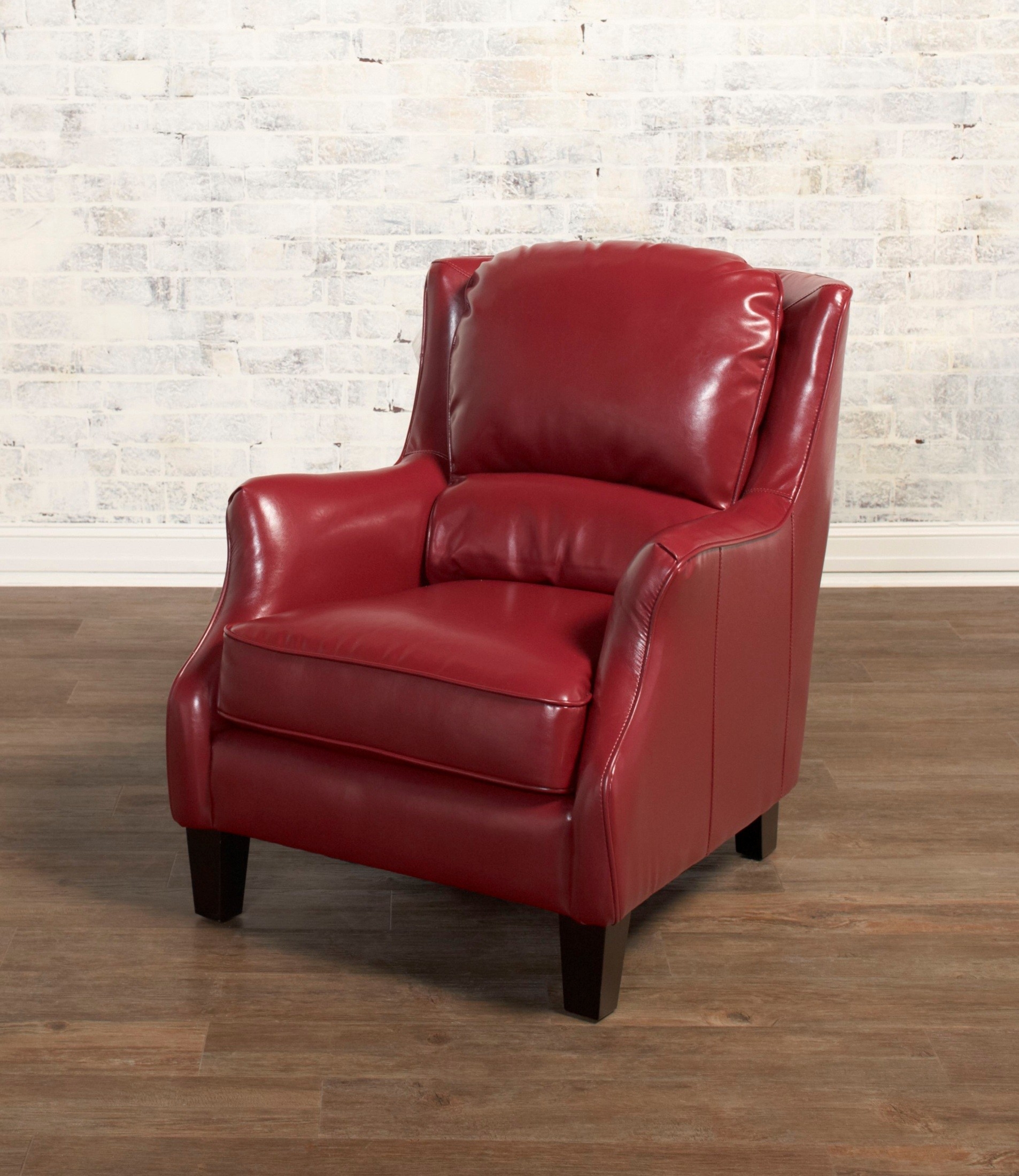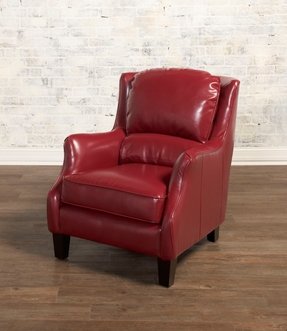 Recliners
This small size recliner catches the attention with its vibrant, dark red finish. Softly-cushioned, it will encourage to spend long afternoon hours, relaxing after the whole day.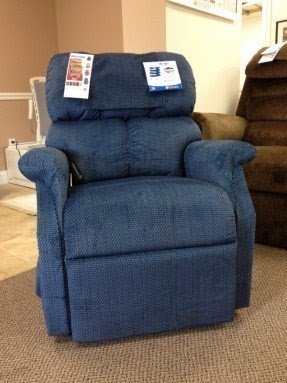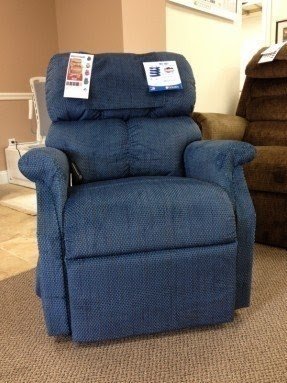 A pretty comfy compact electric-powered and wire remote controlled recliner. It has a thick seat, low-profiled rounded panel arms with outer pockets, a wide across-split backrest. Upholstery is of durable textured plain mid blue fabric.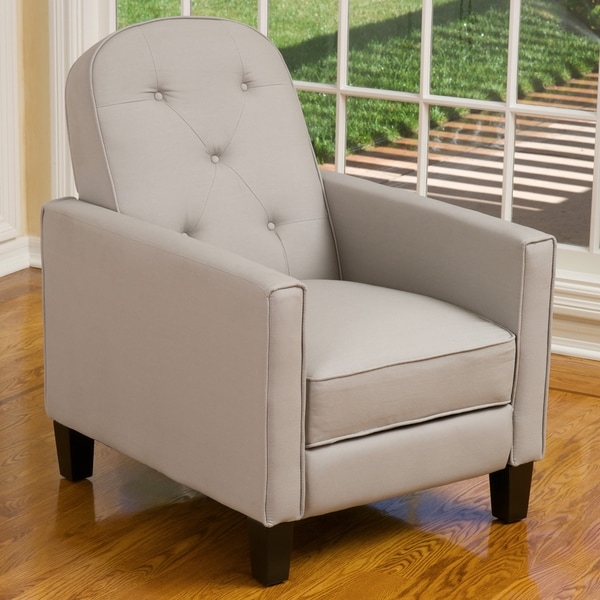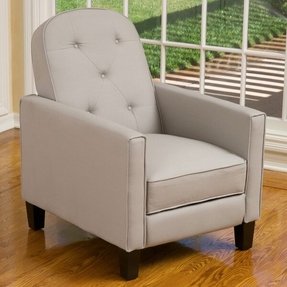 Home Loft Concept Gilleslee KD Tufted Recliner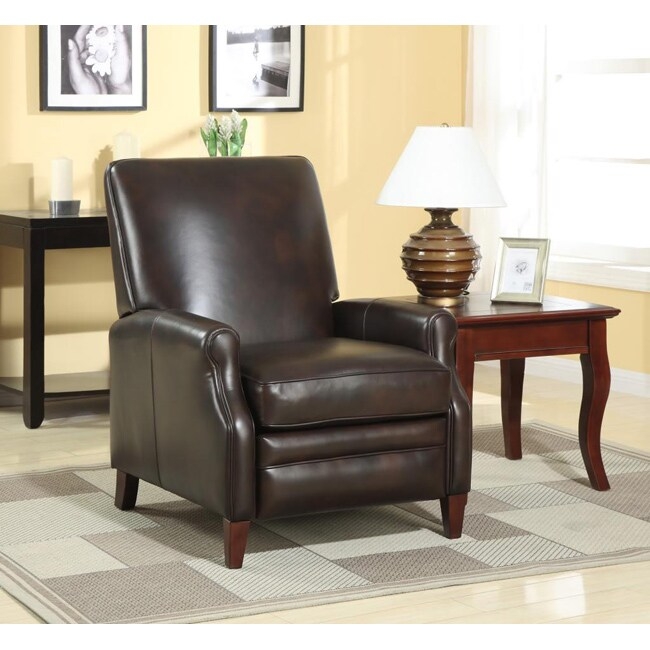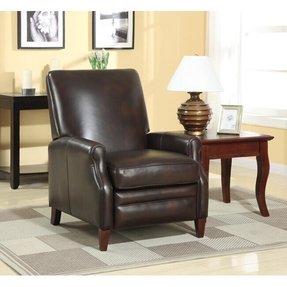 Kick back and relax with this elegant club recliner! The chair rests on a solid wood frame that is reinforced by glued joints and corner blocks, and features tapered legs. The upholstery is made of 100% top grain mocha leather.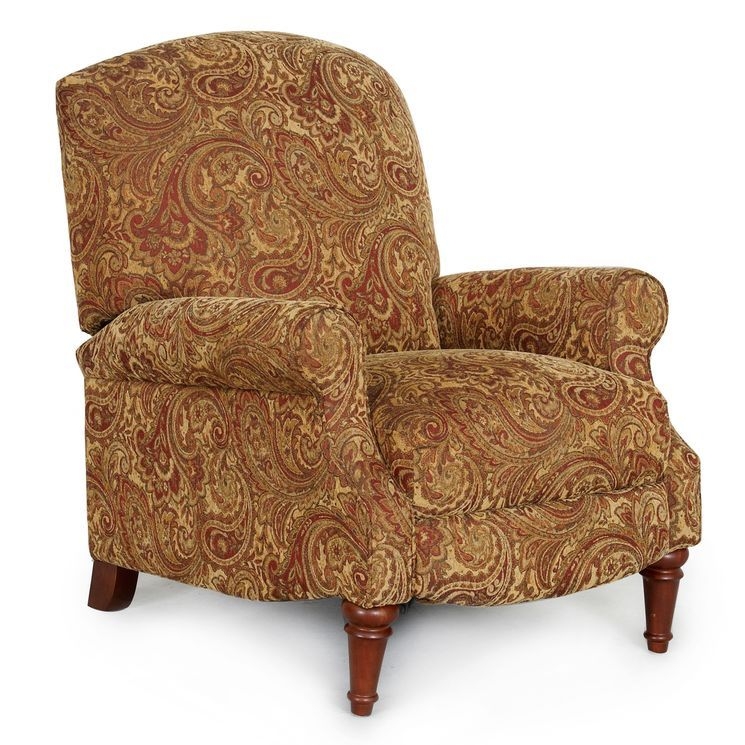 Recliners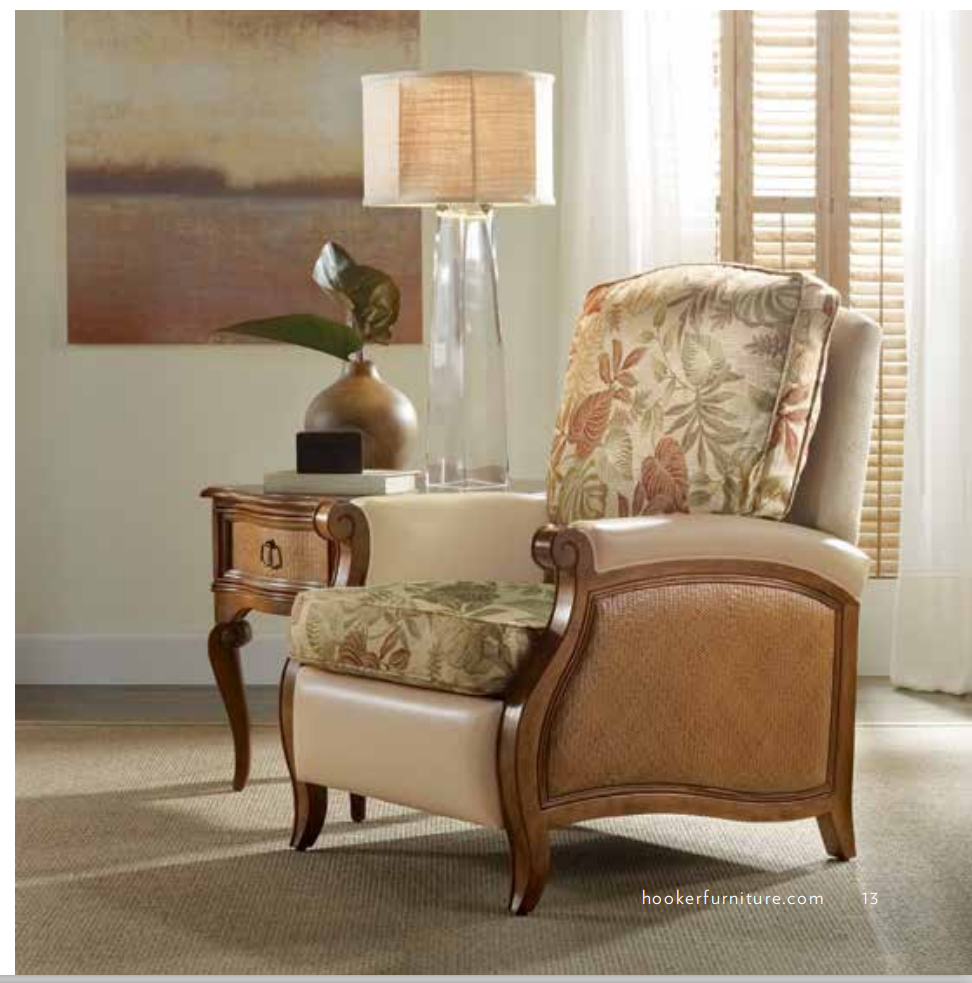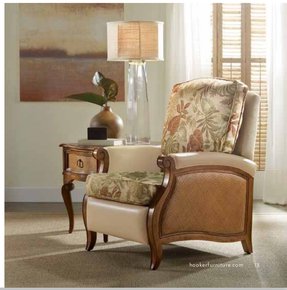 A snazzy piece for living rooms, this chic recliner is crafted from hardwood solids and cherry veneers, and upholstered in a durable leather and floral-patterned fabric. The whole is decorated with gorgeous curves and raffia accents.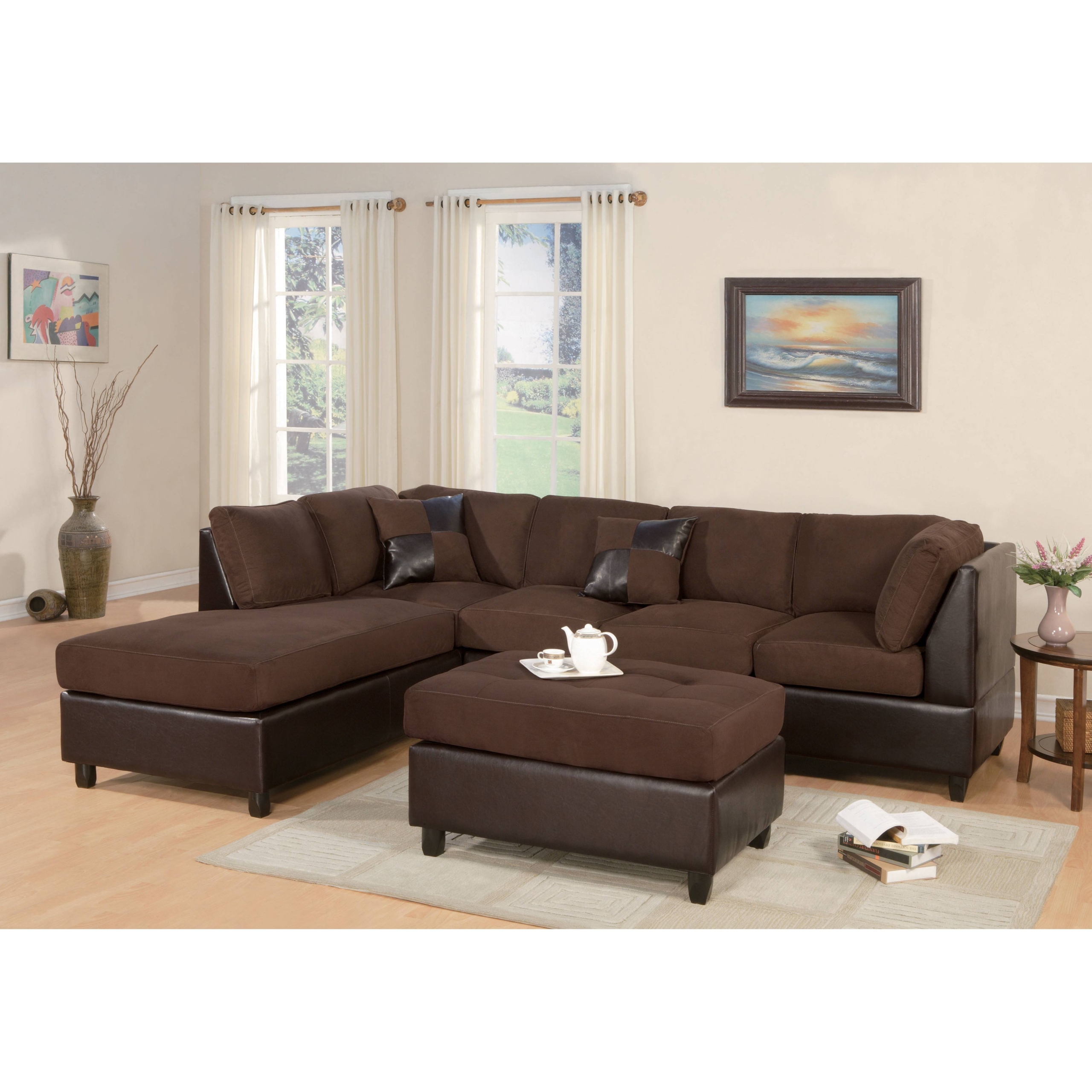 If you're dreaming of an extraordinary comfort and a unique design in your house, this intriguing and stylish set might perfectly match your needs. Check it out now and enjoy an amazing look and functionality!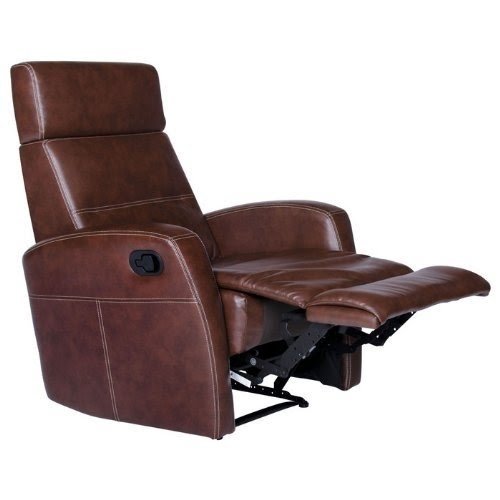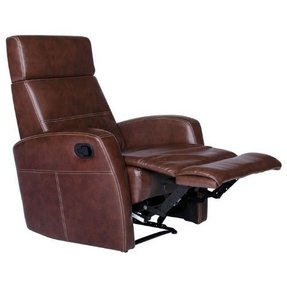 Dynamic, updated design with tall back and convenient footrest is not the only asset of this recliner. It's wrapped in luxurious bonded leather (mocha brown) and accented with double stitches. It looks great and reclines with a mere button push.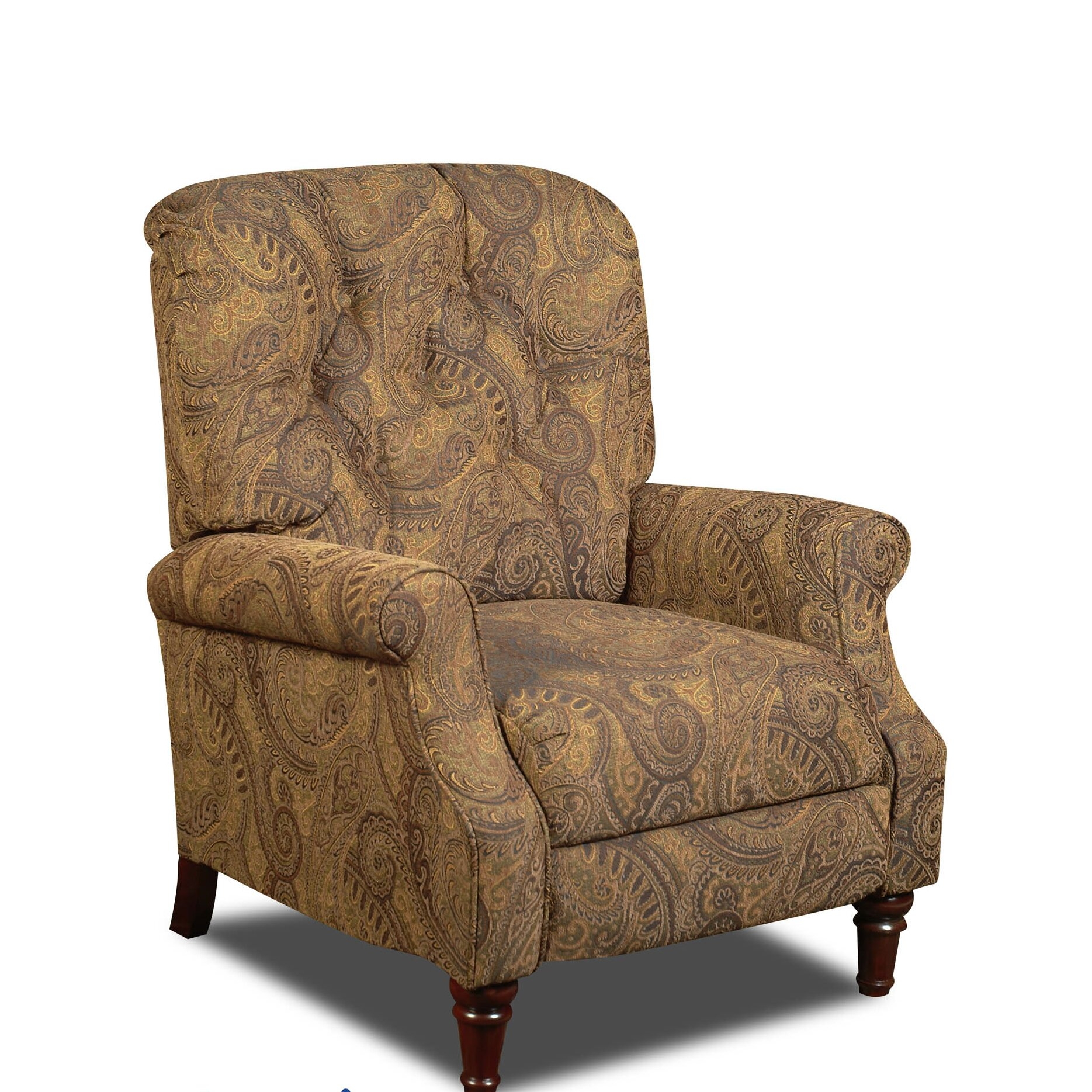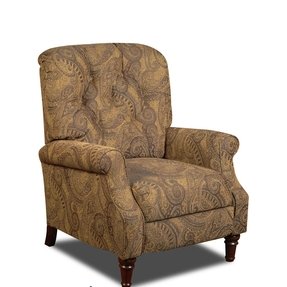 This reclining chair in a tobacco finish stands on a sturdy wood frame equipped with fluted front legs and slightly curved rear legs. Upholstered in stylish fabric and padded for extra comfort, the chair also offers a tufted back, rolled arms, and a soft seat cushion.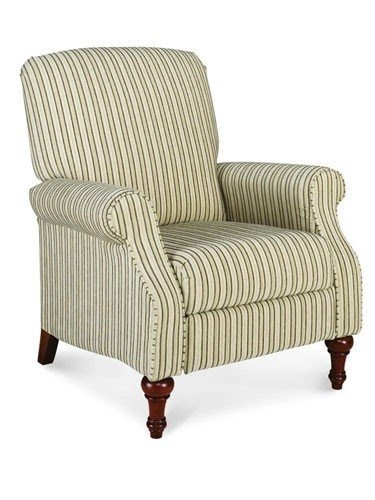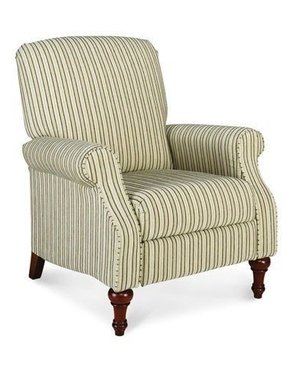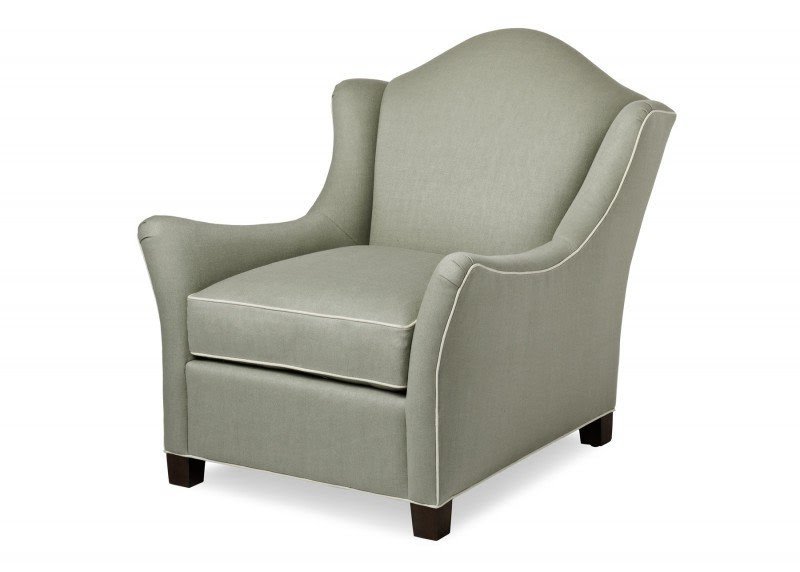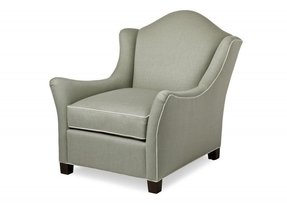 Hancock Moore Leather Recliners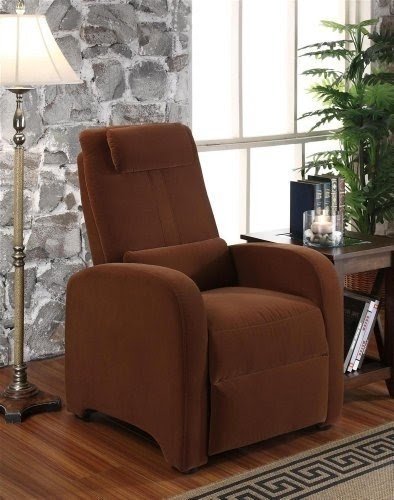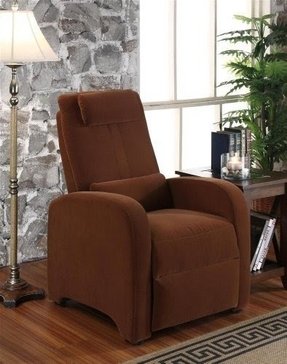 This well developed ergonomic recliner, just slightly tipped to get the optimum position for relaxation. It is astonishing in many ways, for guests to relax, and this lovely prentuje in many interiors.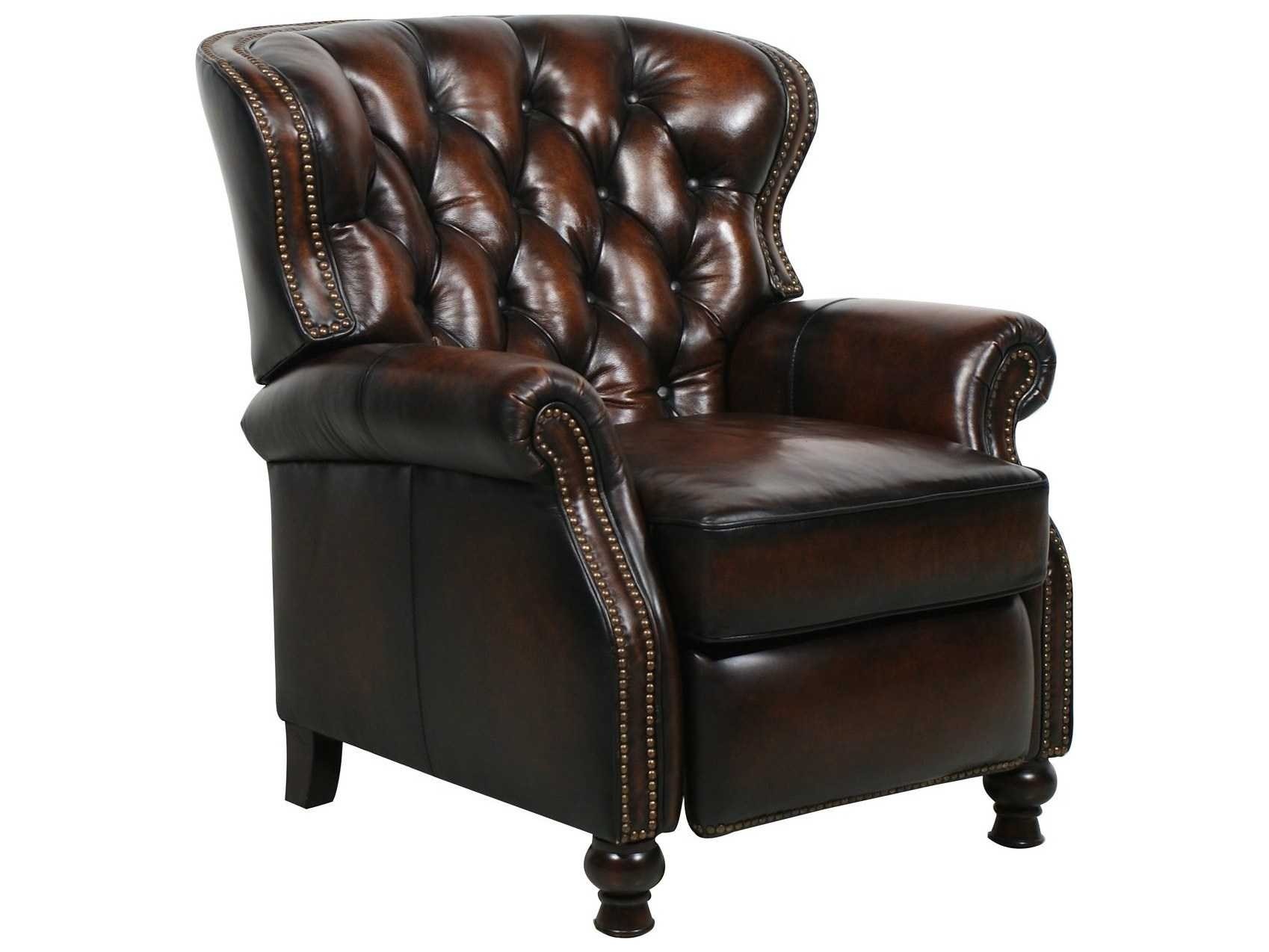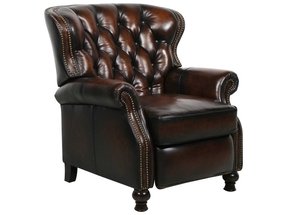 This breathtaking power electric recliner is upholstered in 100% top grain leather, with classy button-tufting, lovely nailhead trim, and a high resilience foam seat. Only 2.5 lbs of pressure is required to activate the reclining mechanism.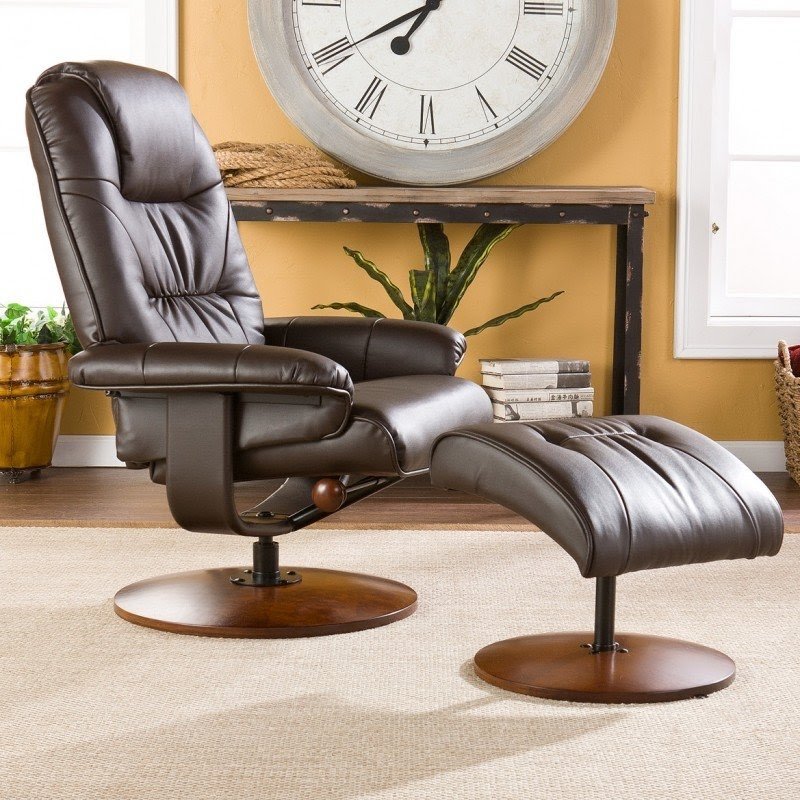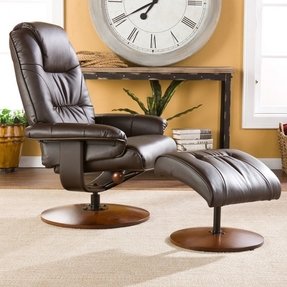 Standard Size Recliner
It is a very elegant recliner, which is made of brown leather. The seat is perfectly matched to the shape of the body and thus gives you a perfect rest. It is additionally equipped with a divan, which allows for complete relaxation for the legs.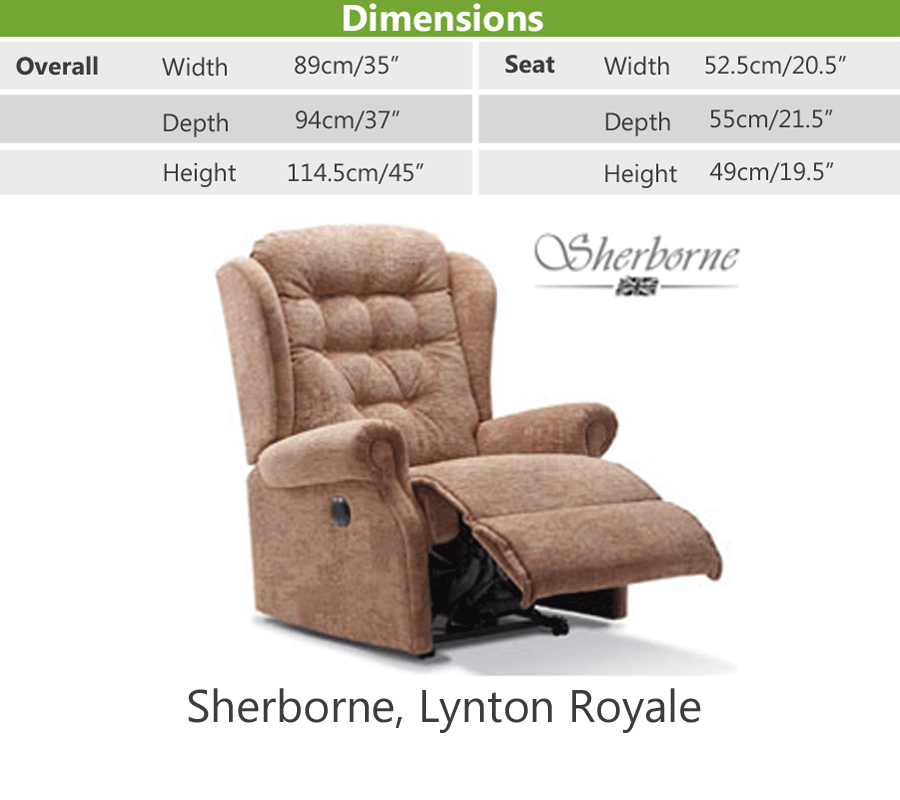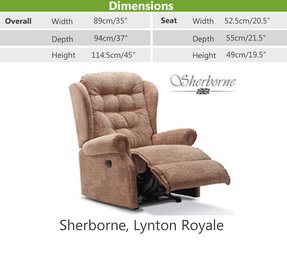 This simple, old-fashioned armchair is must-have in every classic living room, but you can use it too, if you want to arrange your own home theatre. It is covered with light brown leather and has comfortable take-down footstool.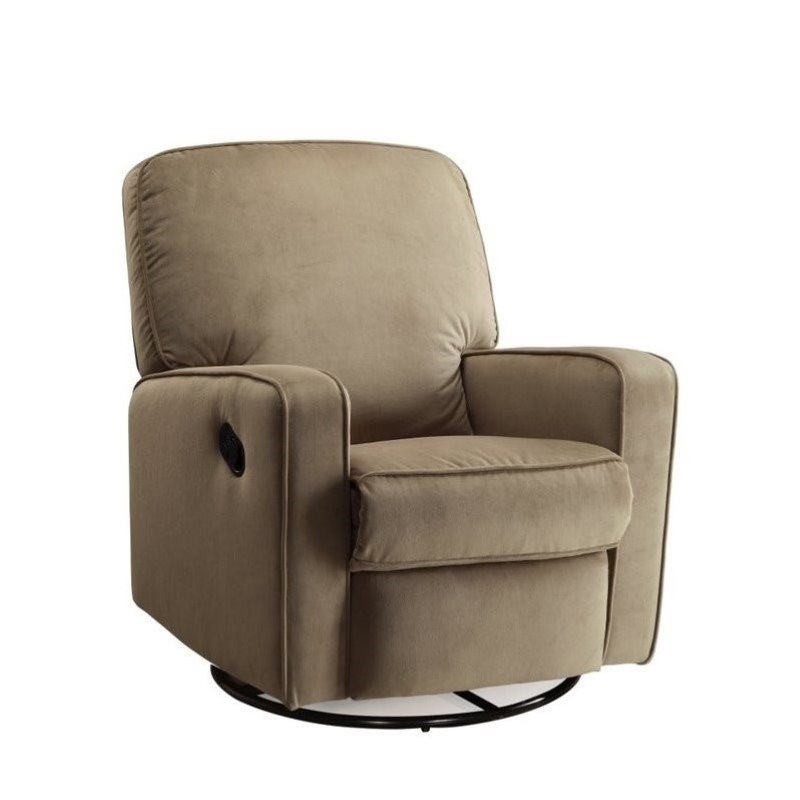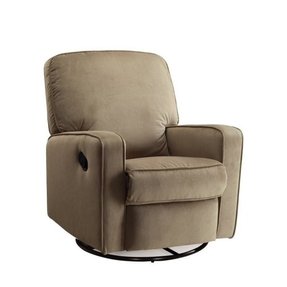 Recliners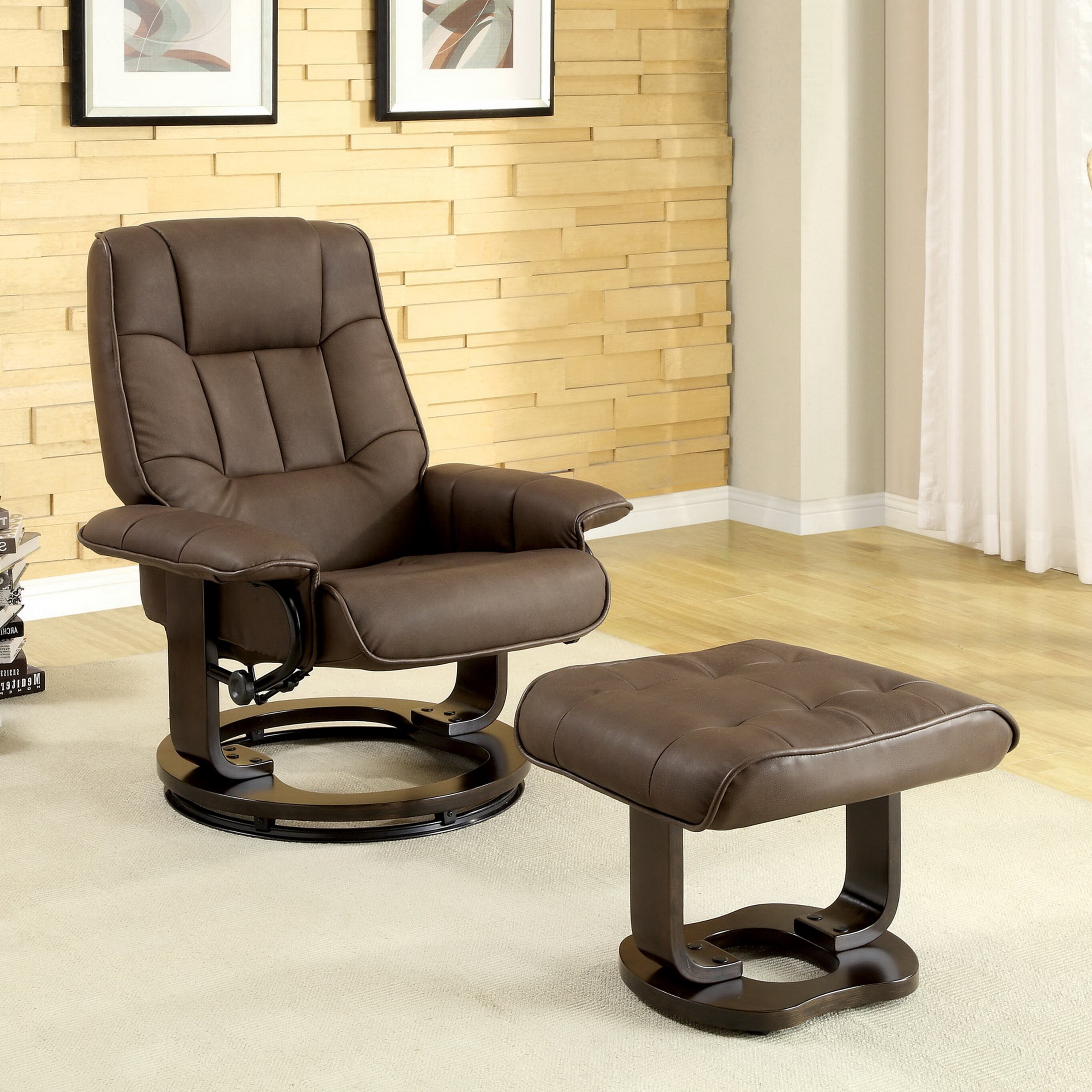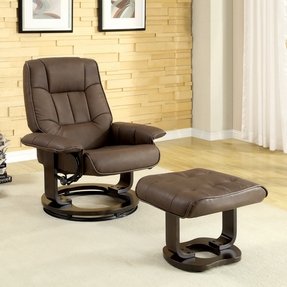 This comfortable recliner with matching ottoman rests on a solid wood frame with an espresso finish, with the seat and back upholstered in brown leatherette. The chair conveniently swivels, and provides multiple reclining positions.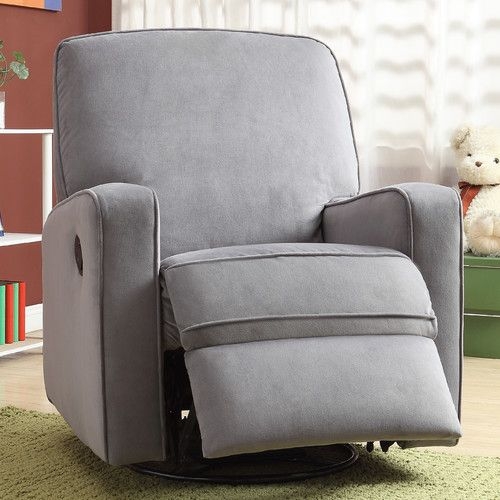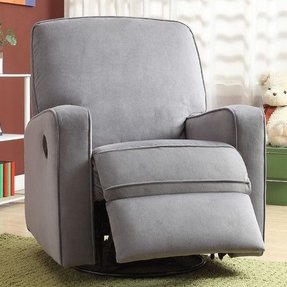 Recliners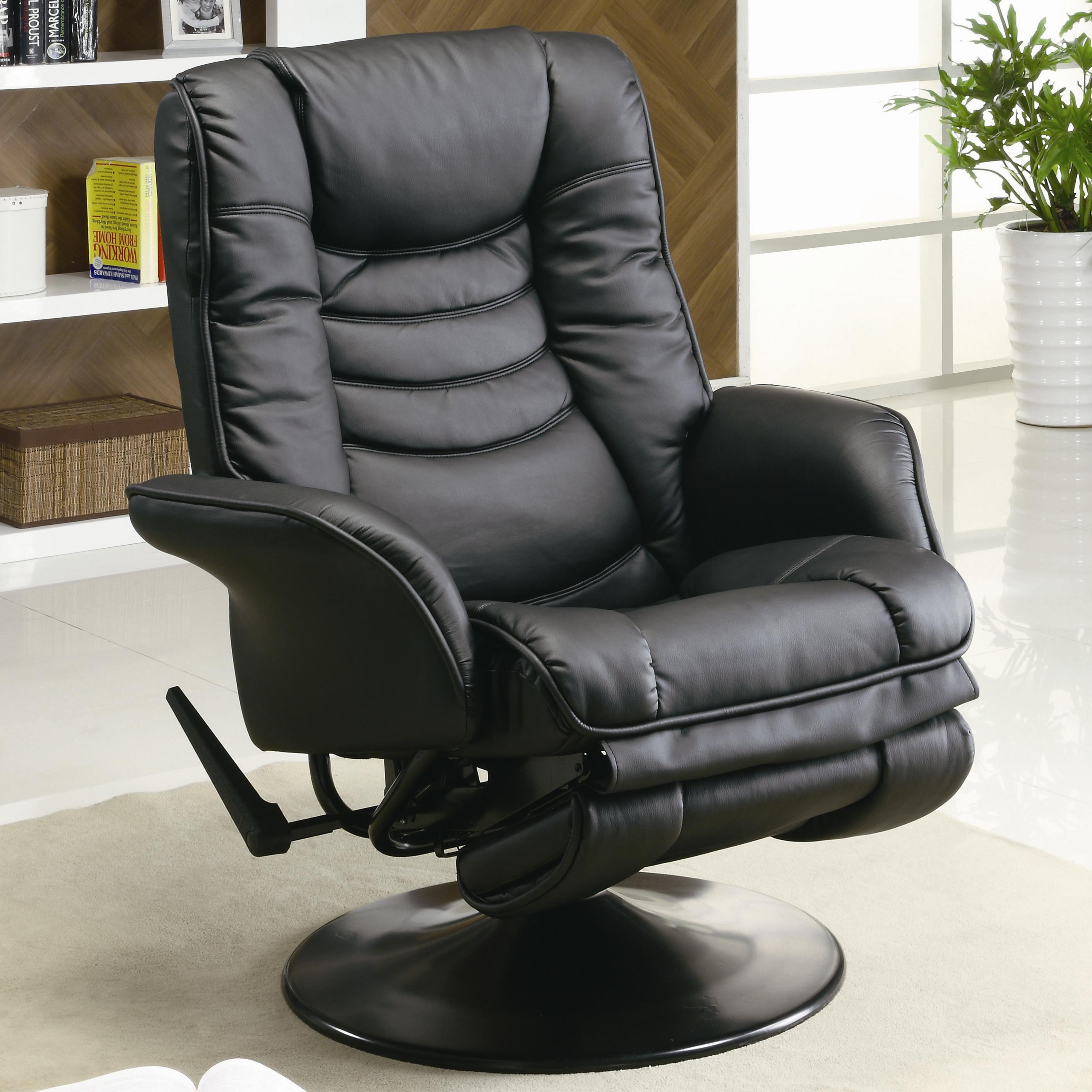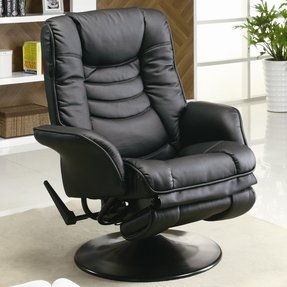 Reclining Chair Products on Houzz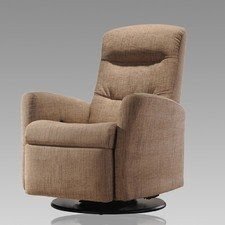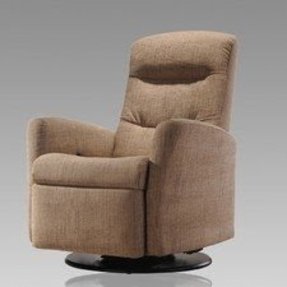 More Options: Color »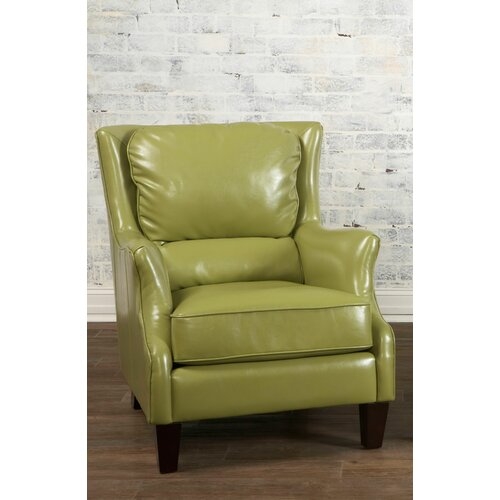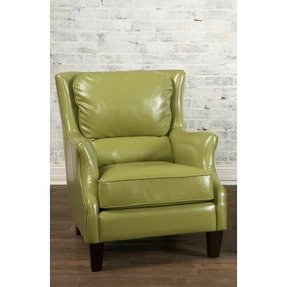 Recliners
Space saving recliner chair with comfortable cushioned backrest and seat. It is covered with green leather and supported by simple wooden legs. It includes a reclining mechanism that supports comfortable and relaxing postures without problems.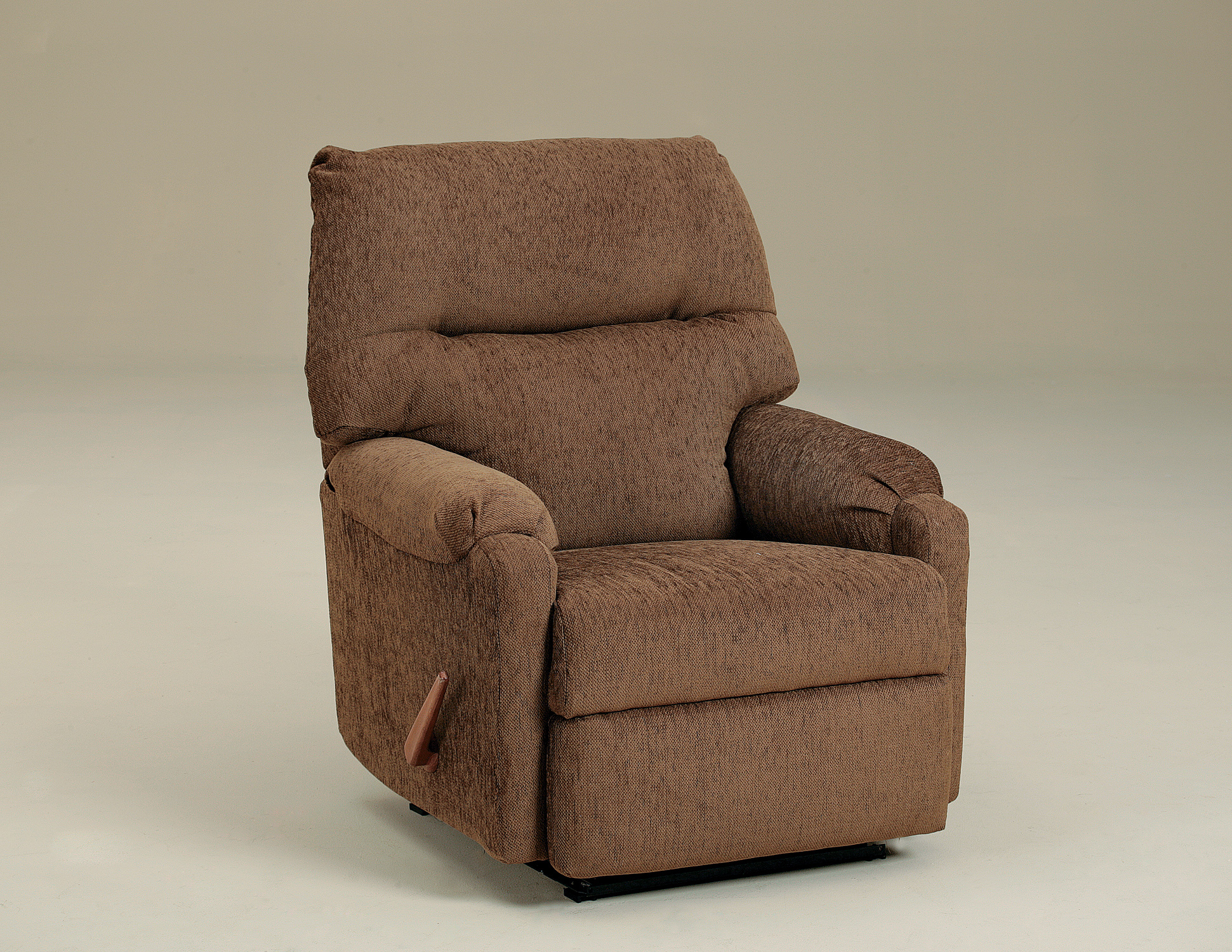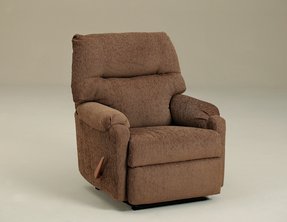 PETITE SIZED RECLINERS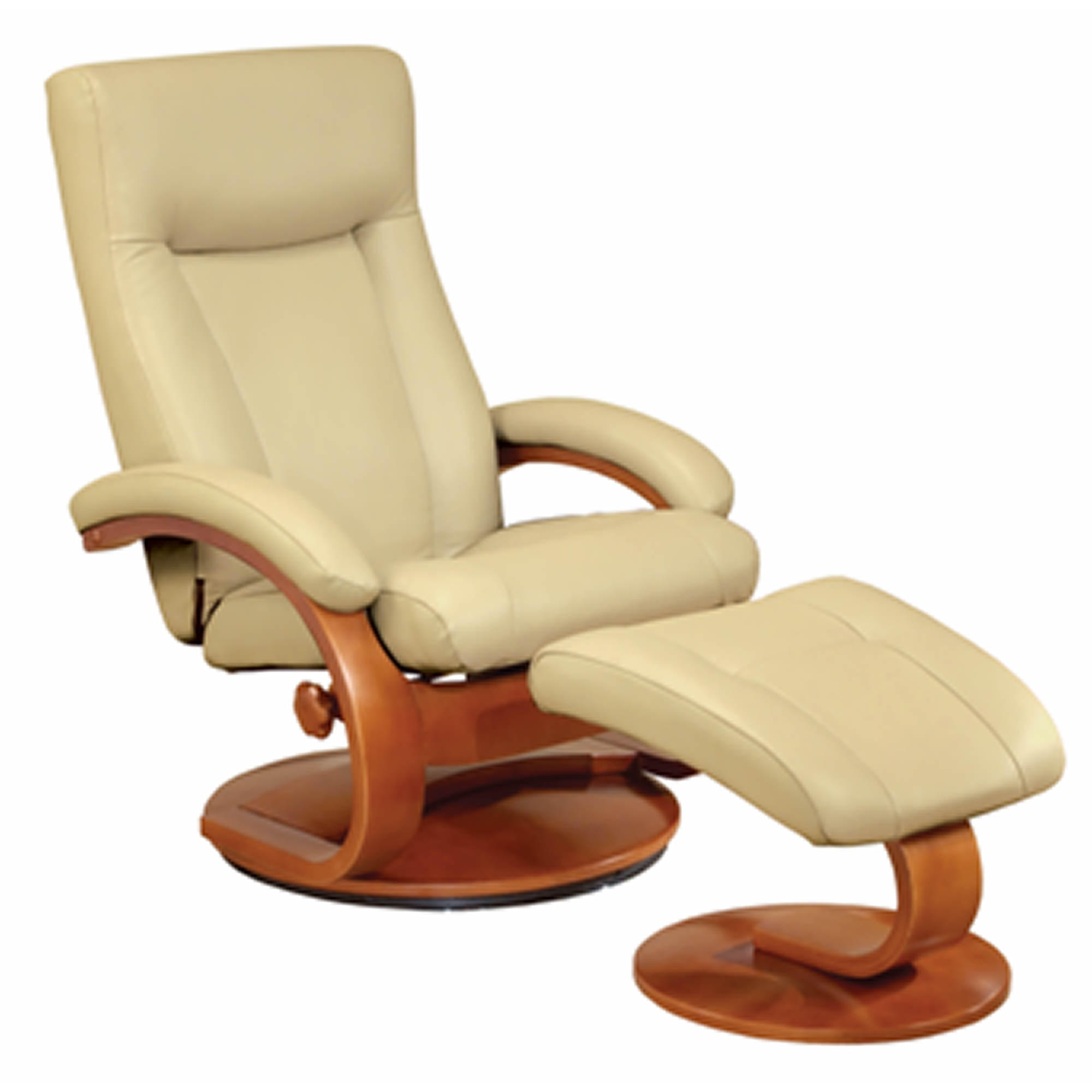 This beautiful set of modern recliner witch matching ottoman can be a nice way to kick back and relax after a hard day of work. Each piece features a walnut-finished wood frame that holds white leather upholstery.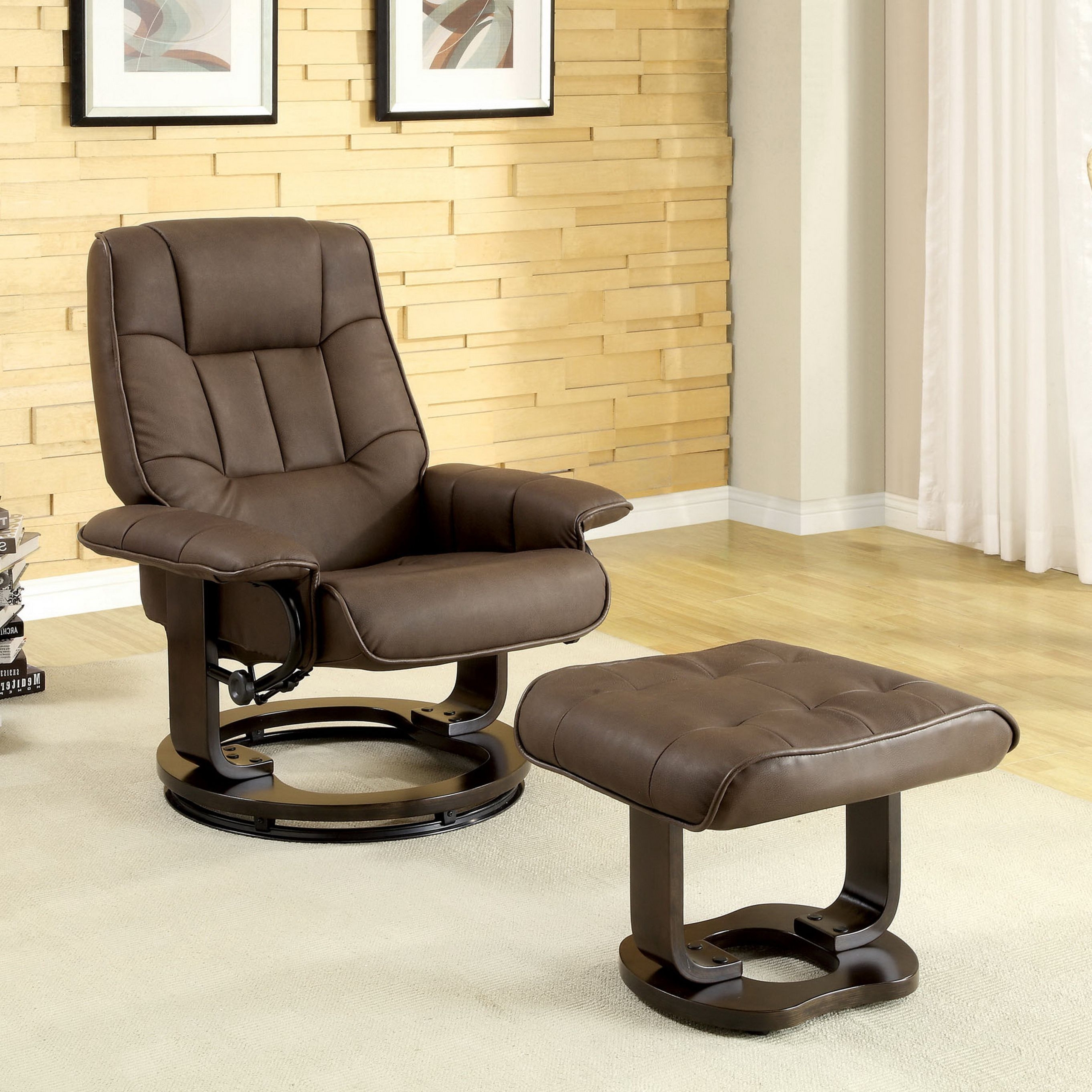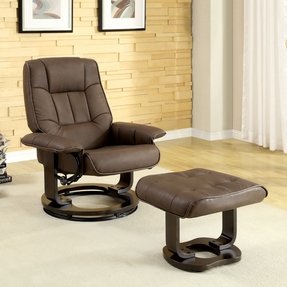 Recliners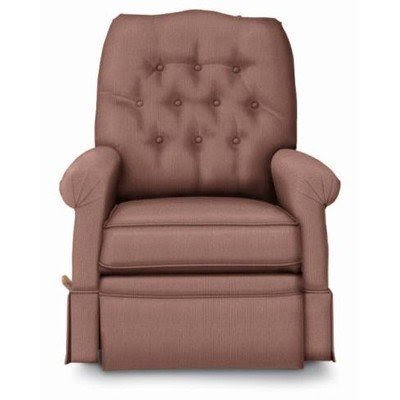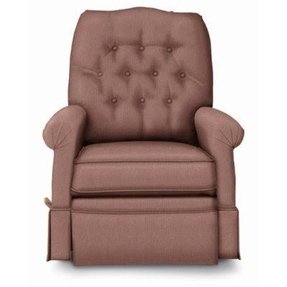 Lyndon Reclina-Rocker | La-Z-Boy Collection Lazboy