Our Choice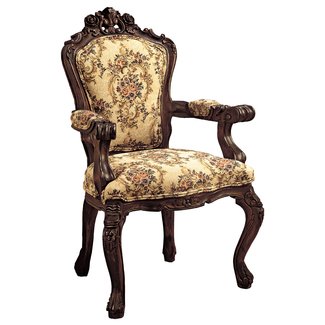 Antique Armchair
Add an old-fashioned charm to your interior with this antique armchair. Featuring a mahogany hand-carved wood structure and upholstery with elegant details in gold and burgundy, this chair definitely makes a statement.
This classy chair inspired by Tudor design elements has recessed arms, provides extra comfort, and can hold up to 256 pounds. Simply use mild soap and water when cleaning to keep it looking good for years to come.
Mert Armchair
This armchair is a combination of vintage details with a modern design and suits a variety of home styles including transitional and traditional.
Its sleek structure features a comfortable wide sitting space, flared arms that brings originality to the room, and a versatile finish that can be paired with most color arrangements. Its fabric consists of a polyester blend while the frame is of sturdy solid wood.
Pair with a gray or cream rug for a harmonious look.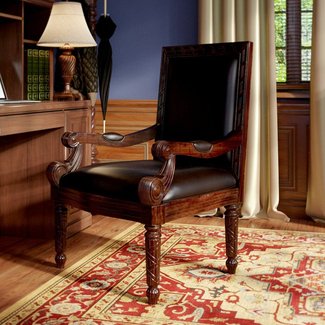 Fagaras Armchair
Leather cushions and a delicately carved wood frame make this elegant armchair the perfect addition to rustic settings, such as dining areas, living rooms, and offices.
Featuring a solid wood frame, a weight capacity of 300 lb, and a polyester fill, this vintage chair finds the perfect balance between style and comfort. Pair with a desk and lamp in a deep mahogany colonial finish to create a classic antique office.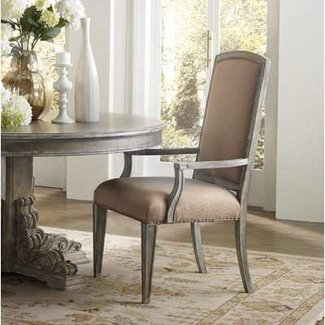 True Vintage Upholstered Dining Chair
Designed with vintage details and old-style accents, this visually appealing upholstered dining chair set suits a variety of home styles with neutral-toned decors.
Its simple yet elegant design features a beige upholstered seat and back with a gray rubberwood solid frame that comfortably holds up to 27.56 lb. Add a patterned beige rug and an antique table in a gray finish for a charming and sophisticated dining area.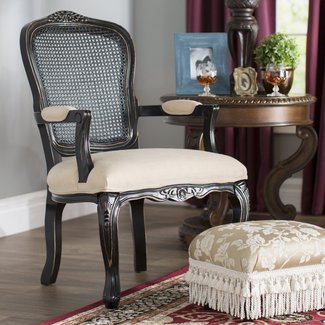 Miller Armchair
Vintage with intricate hand-carved details, this chair is unique enough to make an eye-catching statement while giving a mid-century look to your home decor. Featuring a well-built wooden frame with a jet black coating, this charming piece effortlessly blends with other dark-hued furniture.
The linen on the padded seat and arms and the wicker back perfectly complements each other, creating a visually appealing combination. Pair with a traditional ottoman in either black, beige, or white to create a cozy corner.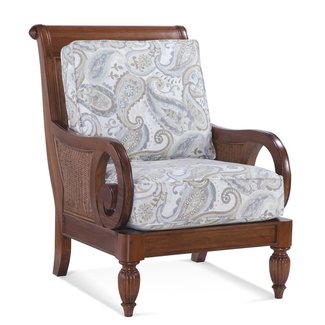 Grand View Armchair
Combining complete comfort with a traditional style, this vintage armchair can keep you comfortable while providing your space with an old-fashioned flair.
Available in a wide range of frame and upholstery colors and textures, you are sure to find the right color combinations that best fit your existing decors. This elegantly designed chair features recessed arms, a coil spring seat construction, and a loose standard back. Add an antique coffee table in the same finish for a classic antique setting.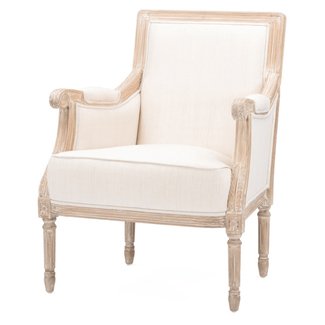 Westrick Armchair
If you're looking to update your living room with class, this armchair is the perfect addition. Inspired by traditional French style, it has delicately carved arms and legs, a classy light beige upholstery, and a distressed finish that provides a rustic and vintage flair.
This vintage piece includes a comfortable foam seat with a wide sitting space and can hold up to 250 lb. Complement the versatile light beige upholstery with neutral-toned throw pillows and blanket for a relaxed atmosphere.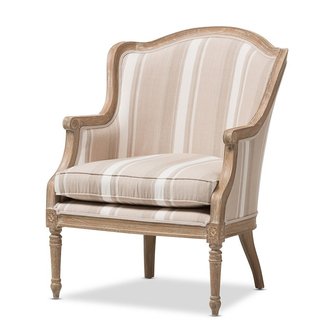 Alaincourt Armchair
The beige cotton base with tan and white stripes make this sophisticated armchair a versatile option for a variety of home styles. It perfectly suits furniture and decors in neutral colors such as white and beige.
Made from solid cedar wood in a distressed light brown finish, this armchair has a traditional french design and features a frame with millwork and scrollwork touches. Pair with a white wood coffee table to create a country-chic decor style.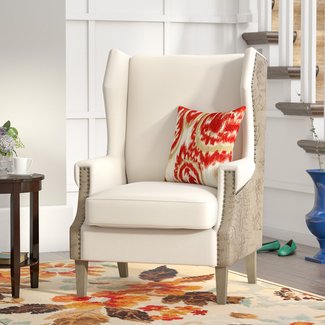 Kahler Wingback Chair
This versatile wingback armchair perfectly fits a variety of home styles, including traditional, contemporary, and beach-style. Its design provides a classic look that isn't too distracting while the upholstery and nailhead trim showcasing an old map provides the room with an old-timey flair.
Featuring a sloped back, bronze nail heads, and seat cushions filled with foam and feathers, this armchair combines sophisticated style with maximum comfort. Pair with a colorful pillow to add a pop of color.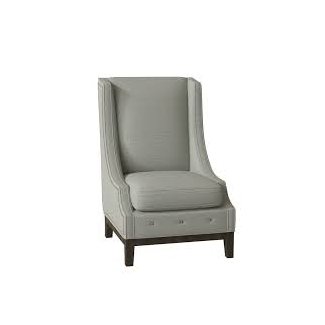 Ava Wingback Chair
This wingback chair is the perfect addition if you want a relaxed and welcoming setting. It features an ultra down loose seat cushion with a tight back that provides the room with a laid-back touch, perfect for living rooms and reading spots.
Available in a wide selection of body fabrics, nailhead details, and leg colors, you can easily pick the right colors that complement your home decor. Add a floor lamp and a soft rug underneath for a cozy space.