Our Choice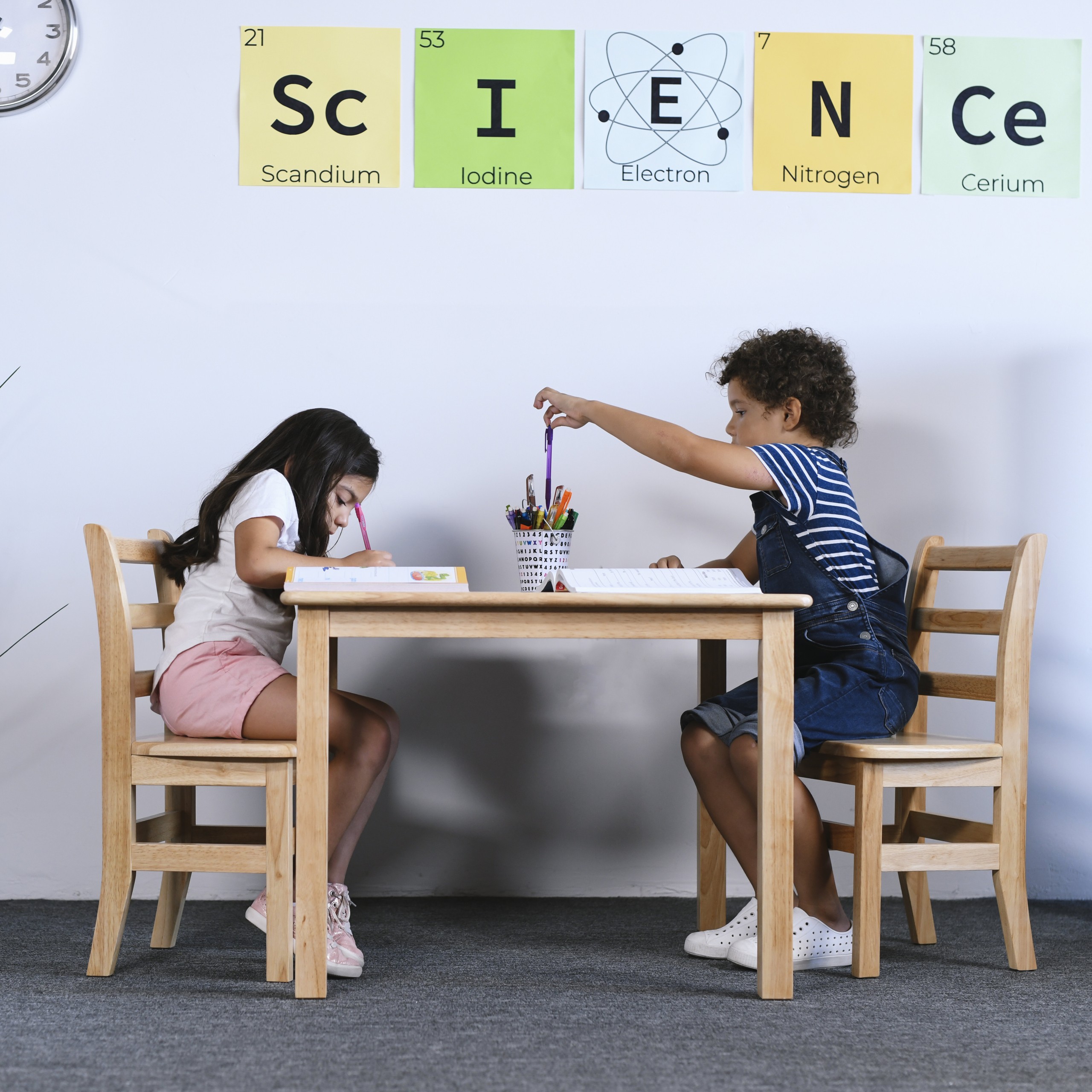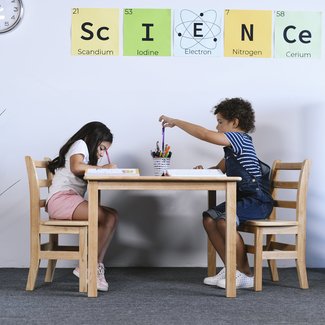 Kids Writing Table
We all know that adult-sized chairs and tables are not the best for the young ones. Thankfully, this simple , aesthetically pleasing kid's writing table is perfect for the kiddos. The set includes one table and two chairs. It's a practical piece of furniture for their own space to do fun activities like drawing, crafting, eating snacks, and more. It's made from solid oak so you can be sure it's durable.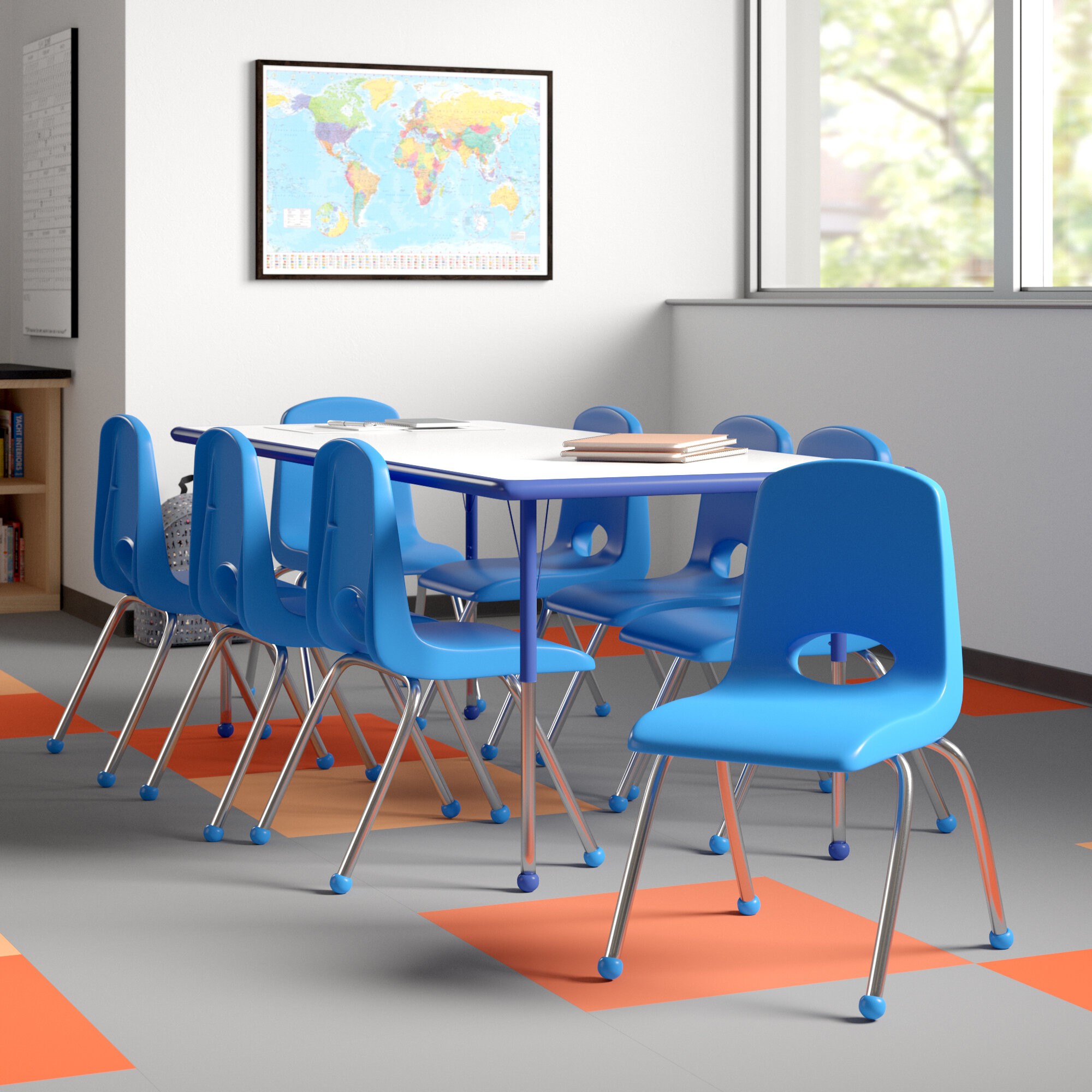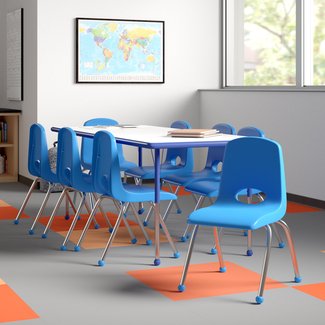 9 Piece Rectangular Activity Table & 12" Chair Set
With eight school stack-style chairs, this set is perfect for entertaining plenty of kids. The table is top-notch as it comes with double-sided laminate. The table is also stain-resistant, so you don't have to worry too much when the kids make plenty of mess. The bottom comes with a composite ball that makes it easy to glide. The overall quality is excellent and you can use it in healthcare facilities, kids' recreational areas, and schools.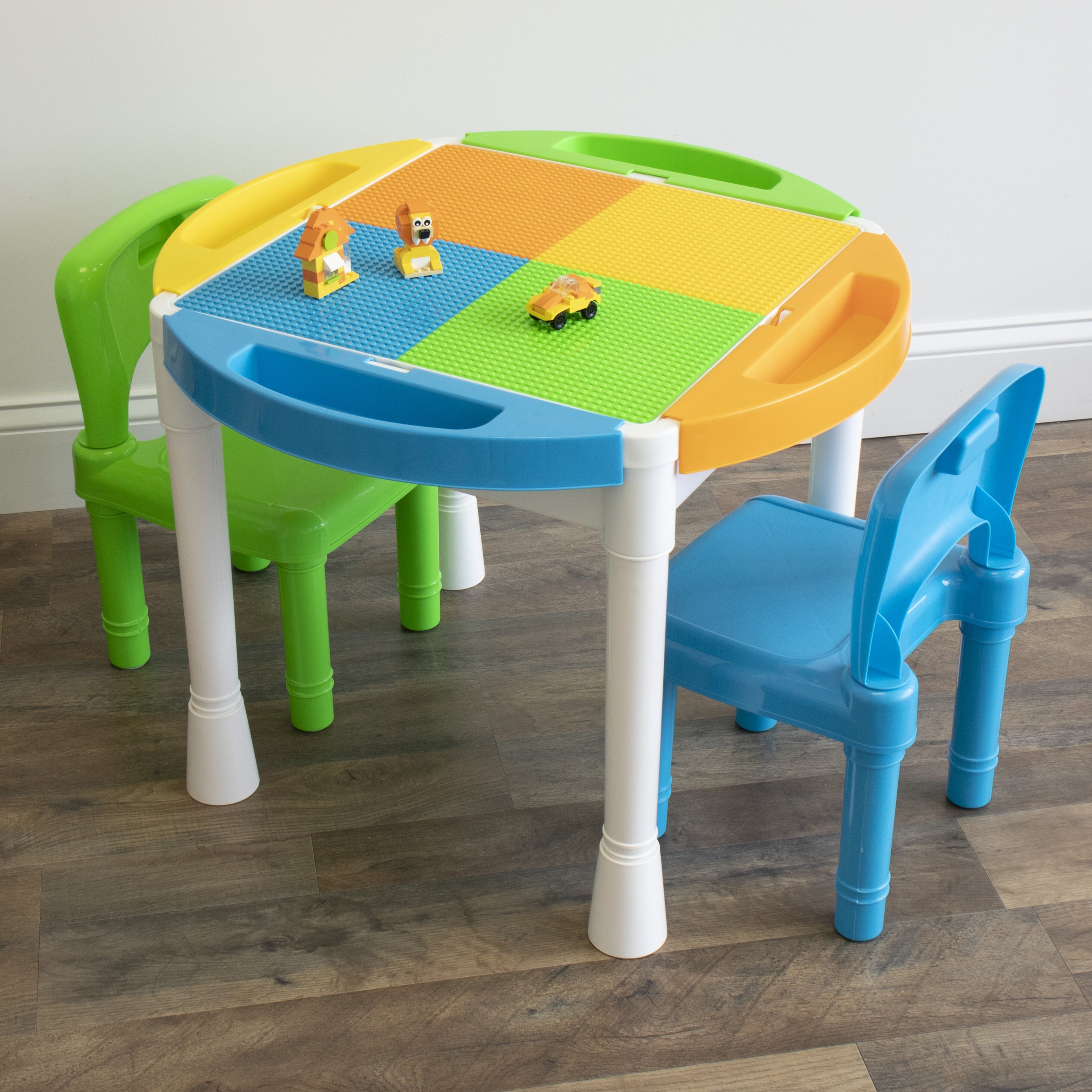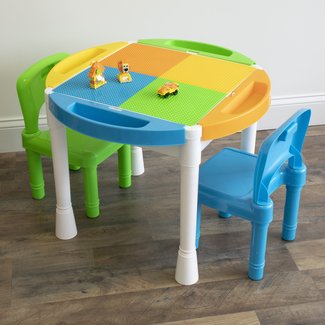 Kids 2-in-1 Plastic Building Blocks Compatible 3 Piece Circle Activity Table & 18" H Chair Set
This kid's table and chair set is an eye-catching proposition due to the bright colors. The set is easily a suitable spot for kid's fun learning and daytime play. Made from high-quality plastic, it is compatible with Duplo blocks and other popular building blocks. Assembling is a breeze due to its snap-together components. The set includes 100 building blocks, a table, two chairs, and four removable storage bins. The corners are round for a safe playing environment.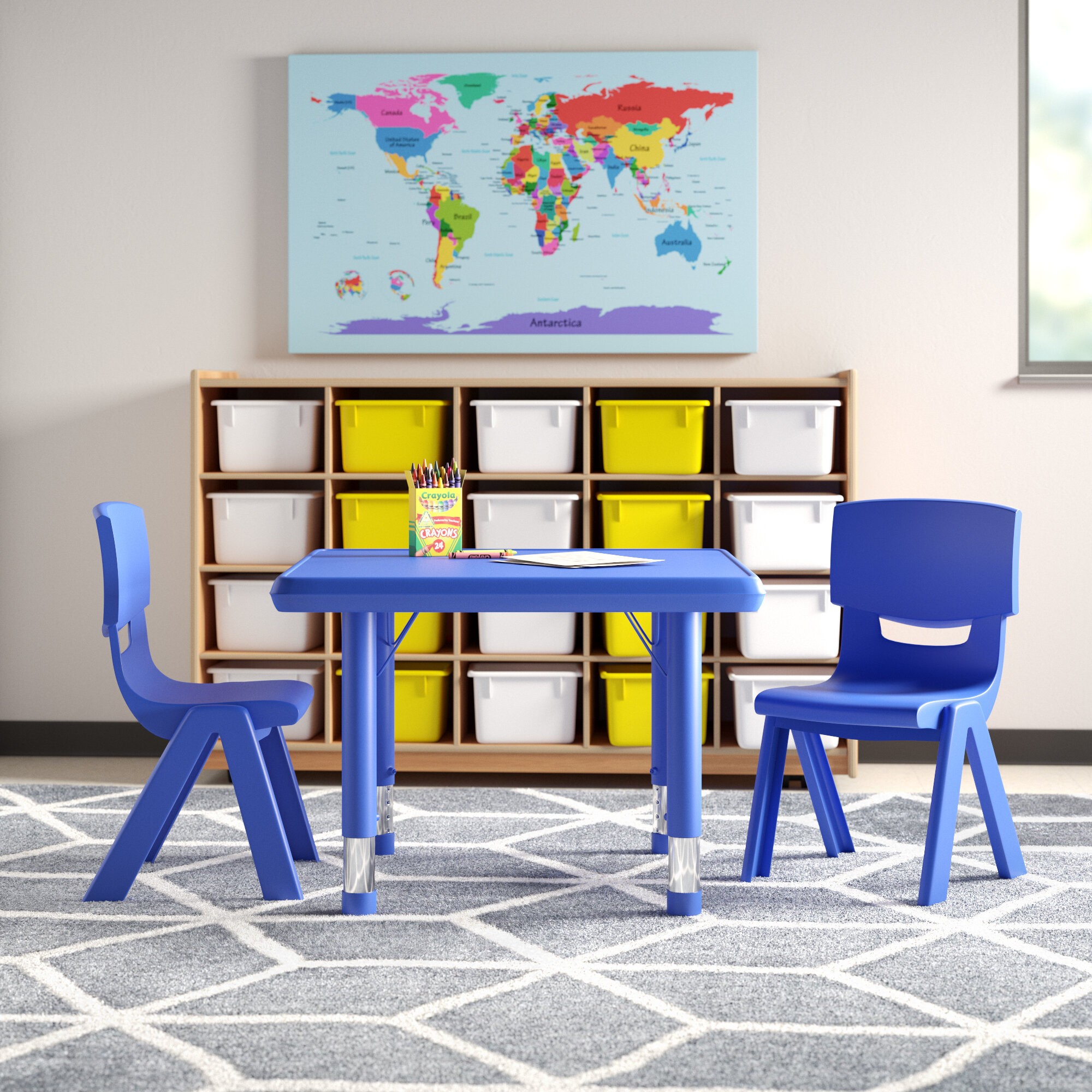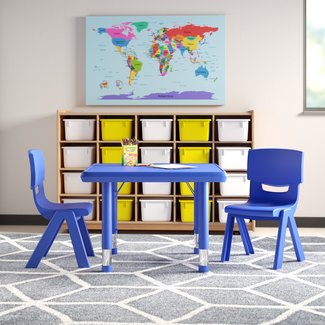 3 Piece Square Activity Table & 10.5" Chair Set
With adjustable legs on the chairs, this is a perfect set if you are worried about not choosing the right table height. The set includes two visually appealing chairs. The soft curves on the chairs are an excellent aesthetic feature and one that makes the kid's environment safer. The table is square-shaped to give the kids plenty of room for doing their favorite activities. The set is colored blue and it's easy to fit in any kid's room or play area.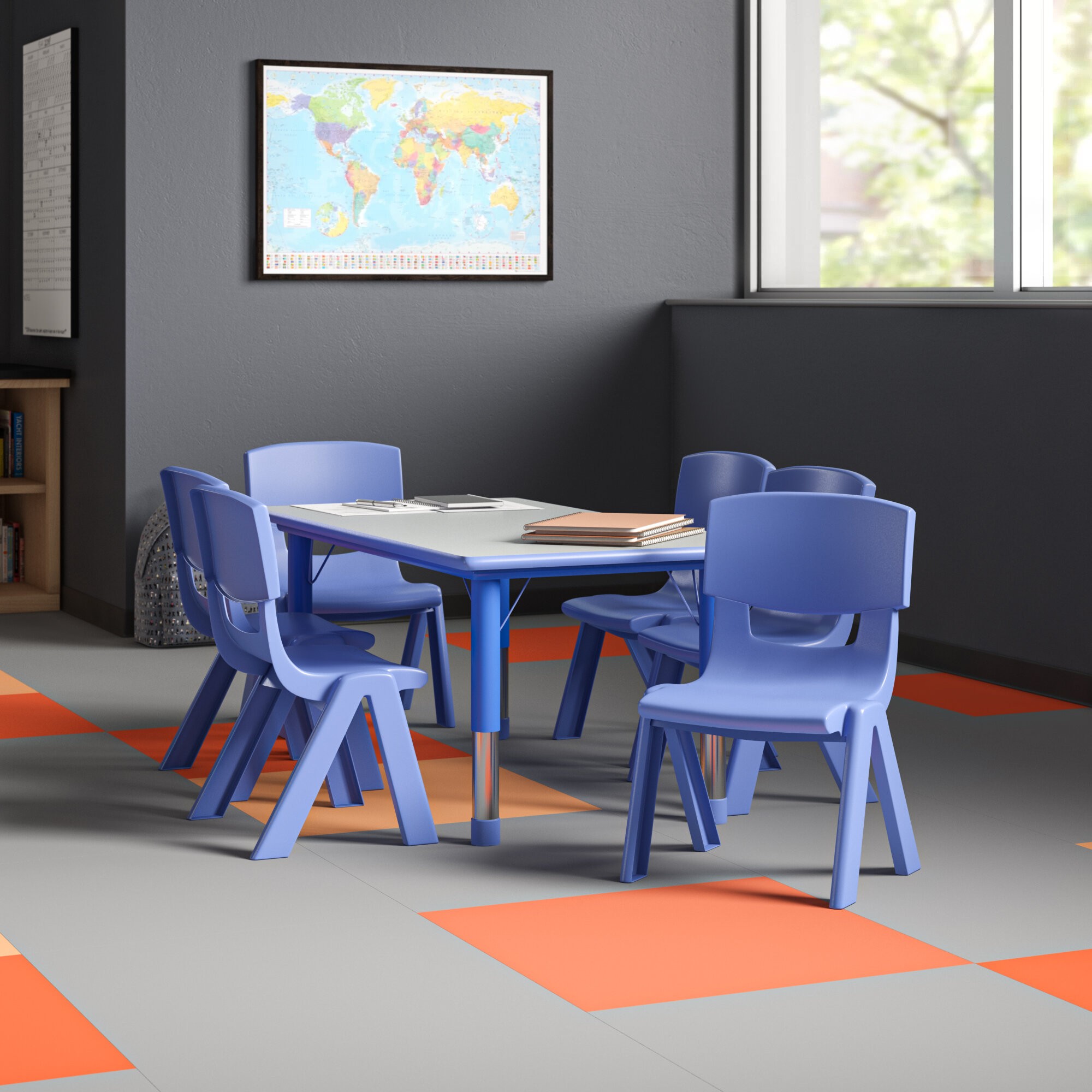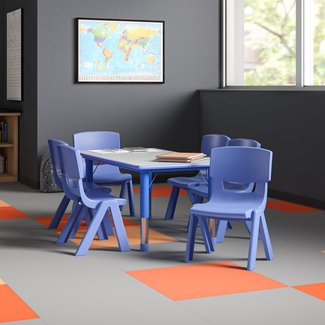 7 Piece Rectangular Activity Table & 21.25" H Chair Set
If you have several kids visiting the house for fun, then a two-chair table set won't be enough. Thankfully, this six-seater set may be the perfect one for you. The table shape is rectangular, so there's enough space for everyone. Furthermore, the table is height-adjustable, so you can be sure you'll have that "perfect" height no matter the age of your kids. With gray tabletop and blue-colored chair, the set also comes with a calming color tone.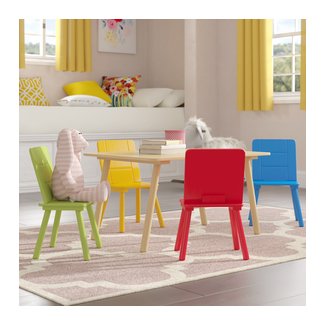 Kids 5 Piece Writing Table and Chair Set
This toddler set includes four chairs and a table. The rectangular shape offers ample space for the kids. The set is crafted from hardwood, ensuring that it will last for years. The natural wood finish also gives the set a "homey" touch. The set is treated so it will be scratch-resistant and stain-resistant. It can surely take the beatings from lively kids. Keep in mind that the set requires a bit of assembly, but it's easy to do.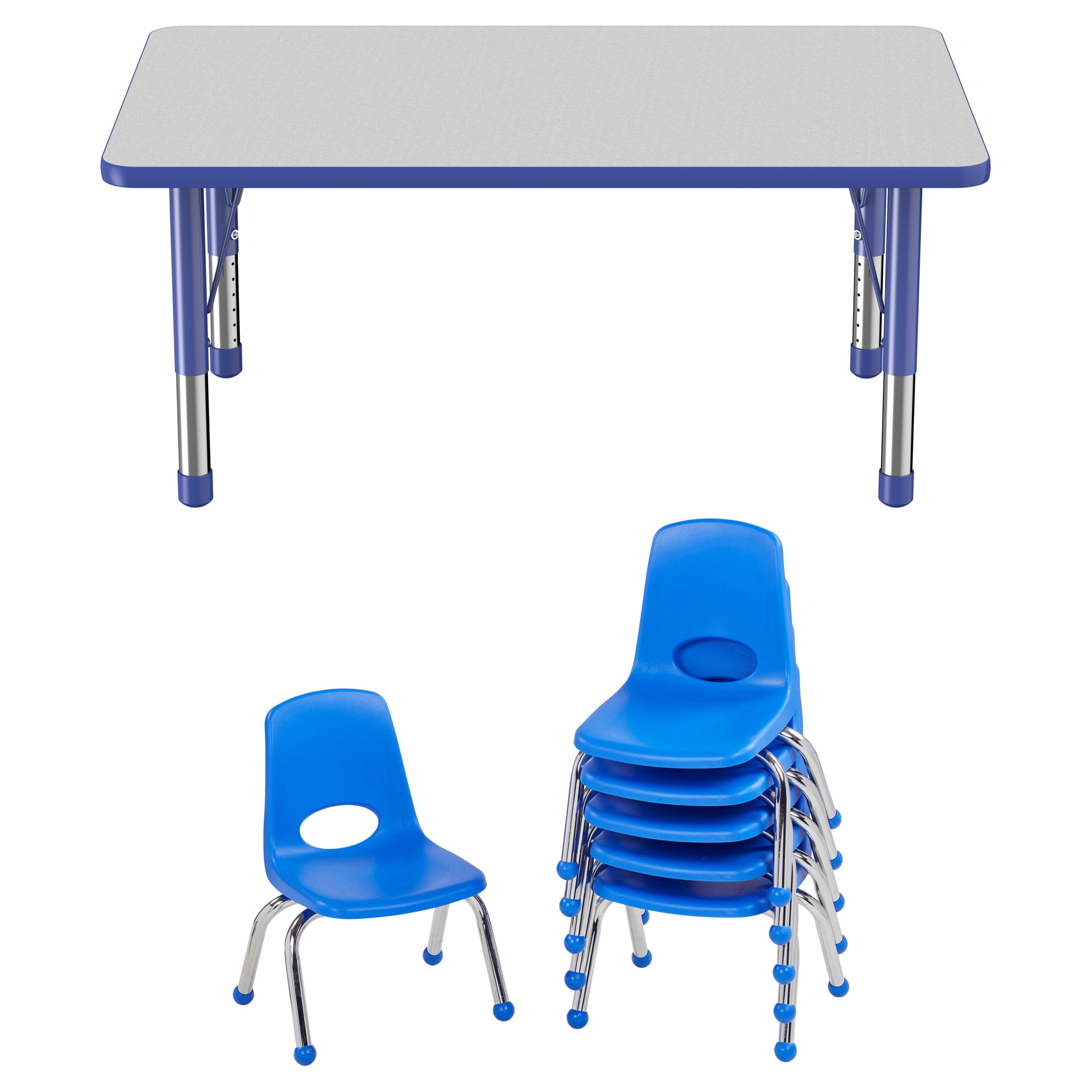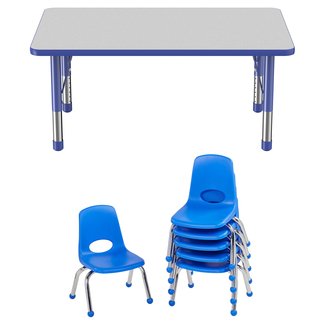 T-Mold Toddler 7 Piece Rectangular Activity Table & 10" Chair Set
This rectangular table set is loaded with convenience and safety features. The set includes six chairs and a table. The table edges are rounded and protected with a sturdy strip. This makes it safer while making it more durable at the same time. Another notable feature is the adjustable legs, which allow you to set the "perfect" height every time. The feature can also help you save money as your child grows because you can simply re-adjust the legs.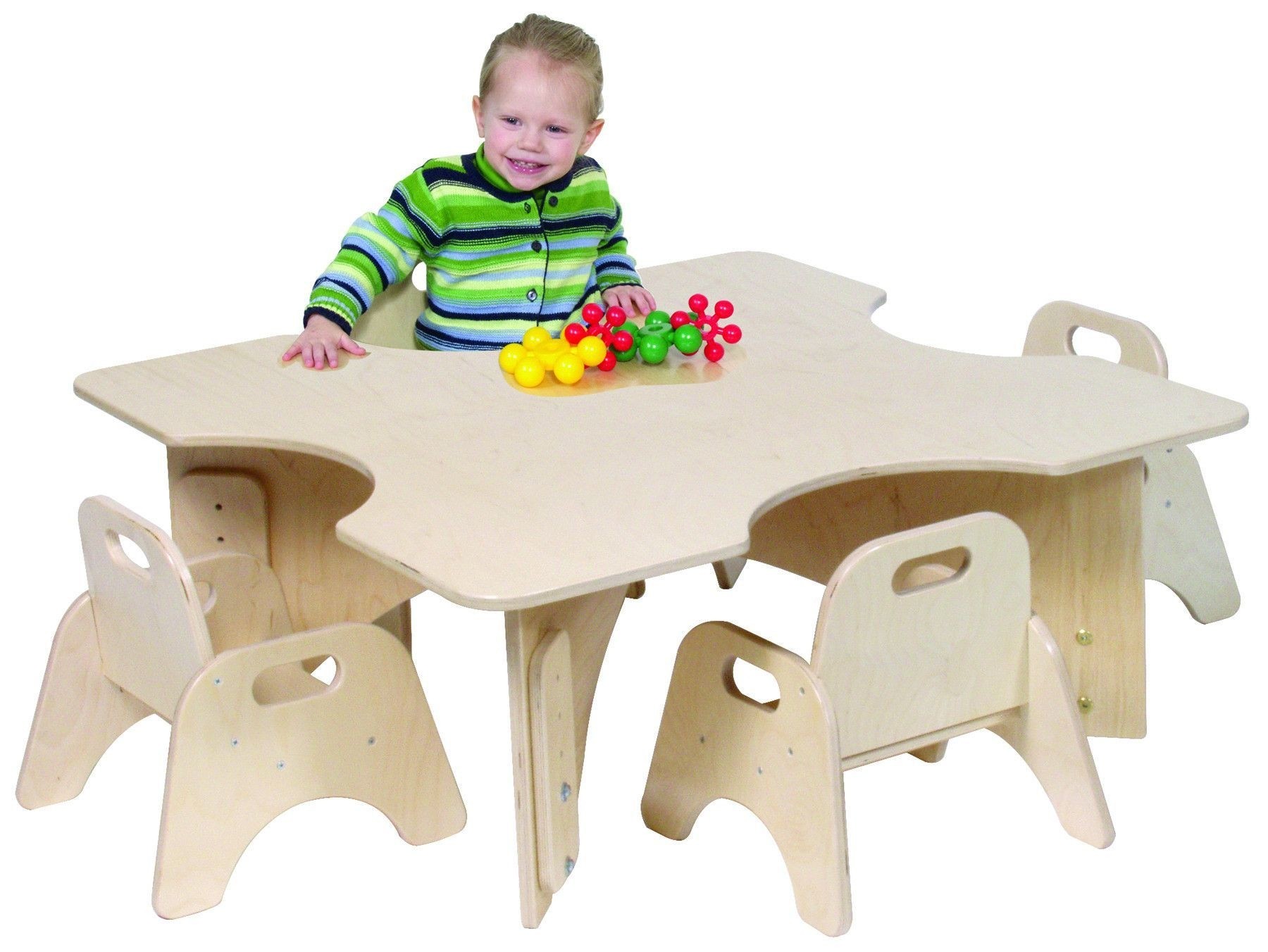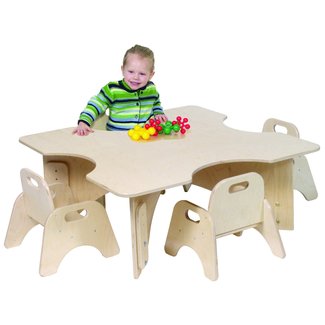 Infant-Toddler 36" Four Cutout Kids Writing Table
This table is ideal for toddlers and older infants. The innovative part of this table is the cutout, which makes it safer as you can better secure the seating of your little one. The table is height-adjustable, so you don't need to buy a new table as your child grows. On top of that, you can expect easy storage as the table is collapsible. Keep in mind that this set does not include chairs.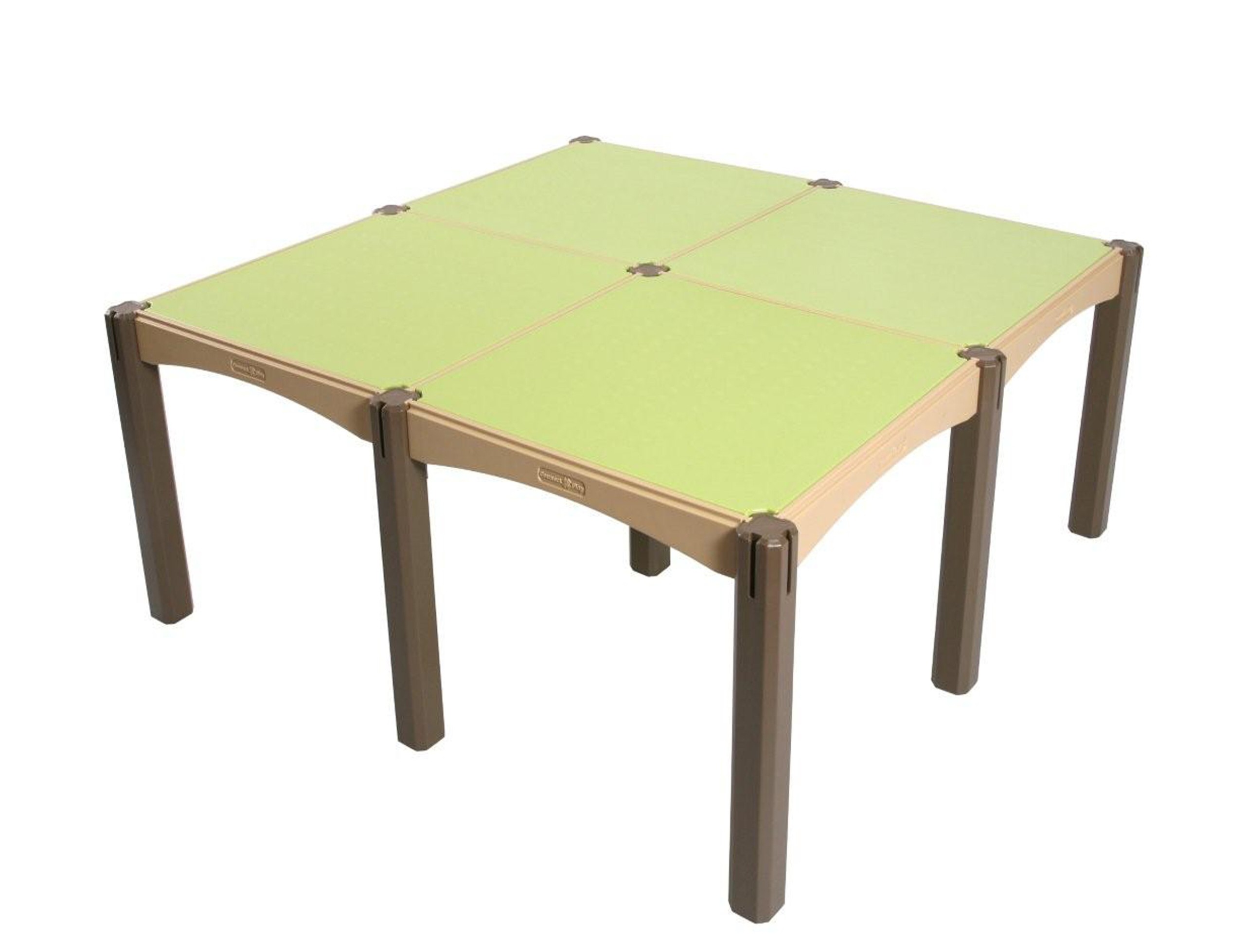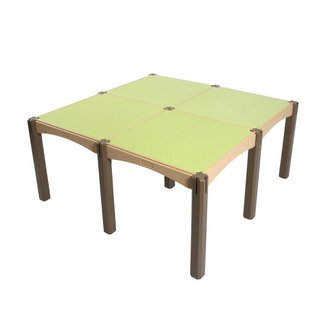 48" 4 Panel Kit Square Activity Table
This "connect 2 play" series offers plenty of innovative features. First of all, the series comes with legs that can connect to each panel. Thus, you can expand or retract the table size in accordance with your needs. This set includes four panels, and you can extend the size or shape by buying additional kits. The set is crafted from high-density polyethylene, and it's strong enough to hold more than 100 pounds.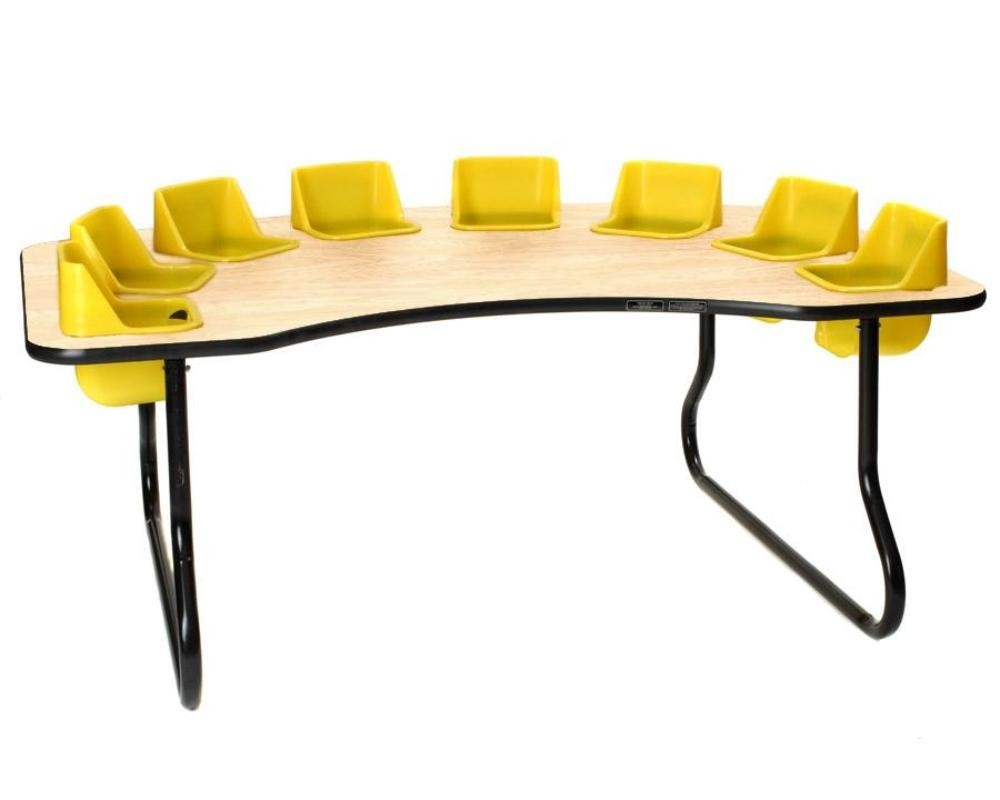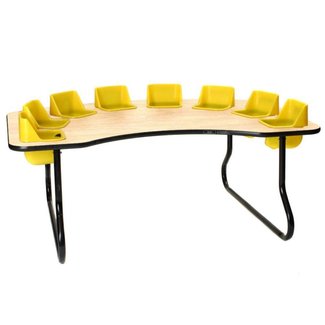 Kid's 9 Piece Novelty Activity Table & Chair Set
Although this table is only suitable for kindergarten and preschool kids, it's hard to deny that the design is revolutionary. It has a maximum capacity of nine occupants. You don't have to worry about falls as the seating is very secure. To make it more durable, the table is water-resistant. It also comes with rounded corners for improved safety. Each seat is able to hold up to 30 pounds.