Our Choice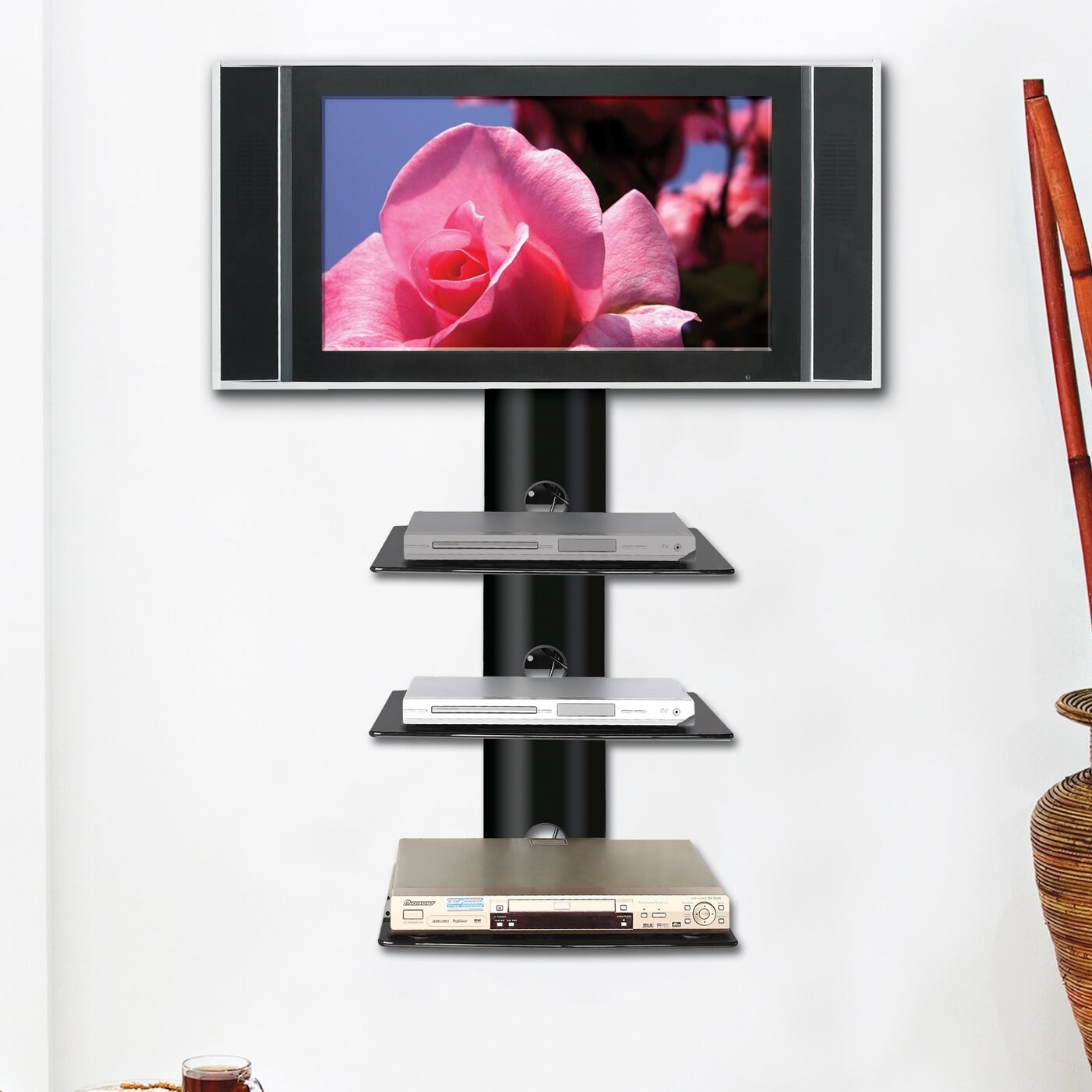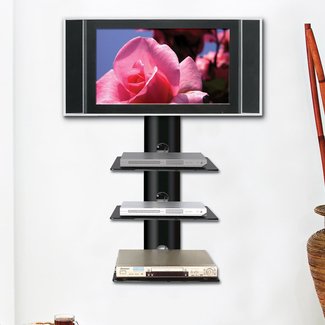 Monte Carlo Triple Wall-Mount Shelf System in Hi-Gloss Black
The Monte Carlo shelving system saves time and money. Consumers can choose between single-, double-, or triple-mounted shelving, depending on their space needs. A sleek black cord protector leads to shelves that complement any home entertainment system, while at the same time hiding the ugly snarl of cords from sight. Aluminum and powder-coated, this shelving unit works with your flat-screen TV as the shelves below hold gaming systems, modems, and other necessary pieces of technology.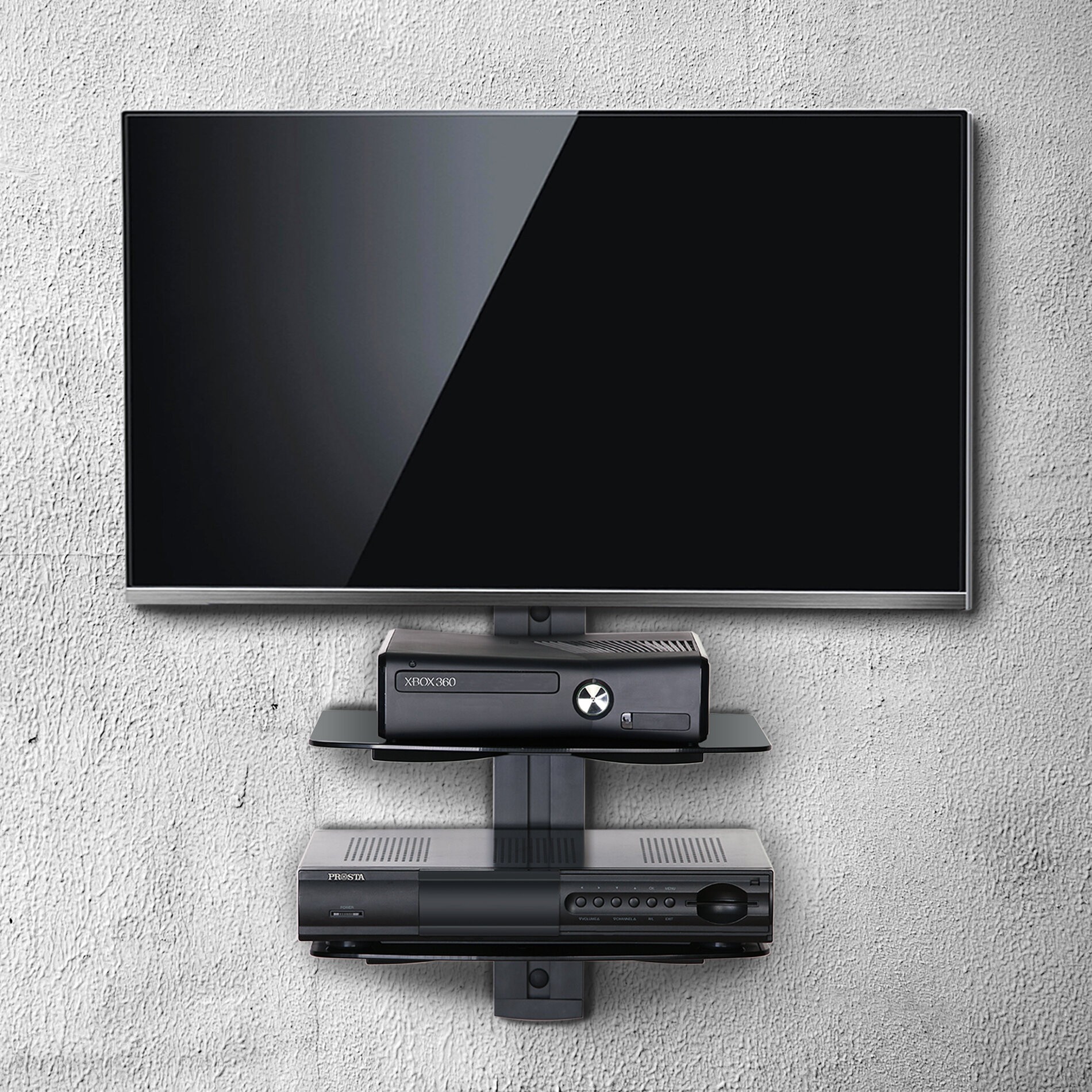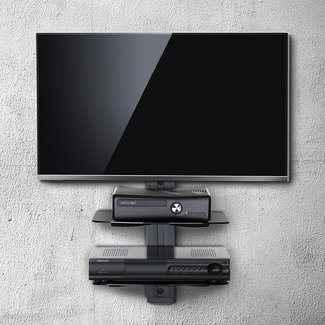 2 Tiers AV Wall Mount Shelf Bracket Stand
This two-tiered A/V wall mount system can hold up to 22 pounds on each shelf, making it perfect for a home entertainment system in a recreation room. This shelving system is compact, easy to mount, and comes with all the fixtures necessary, as well as a clear instruction manual. It is universally designed to meet all home entertainment and gaming needs and has a cable management system to keep cords out of view and untangled.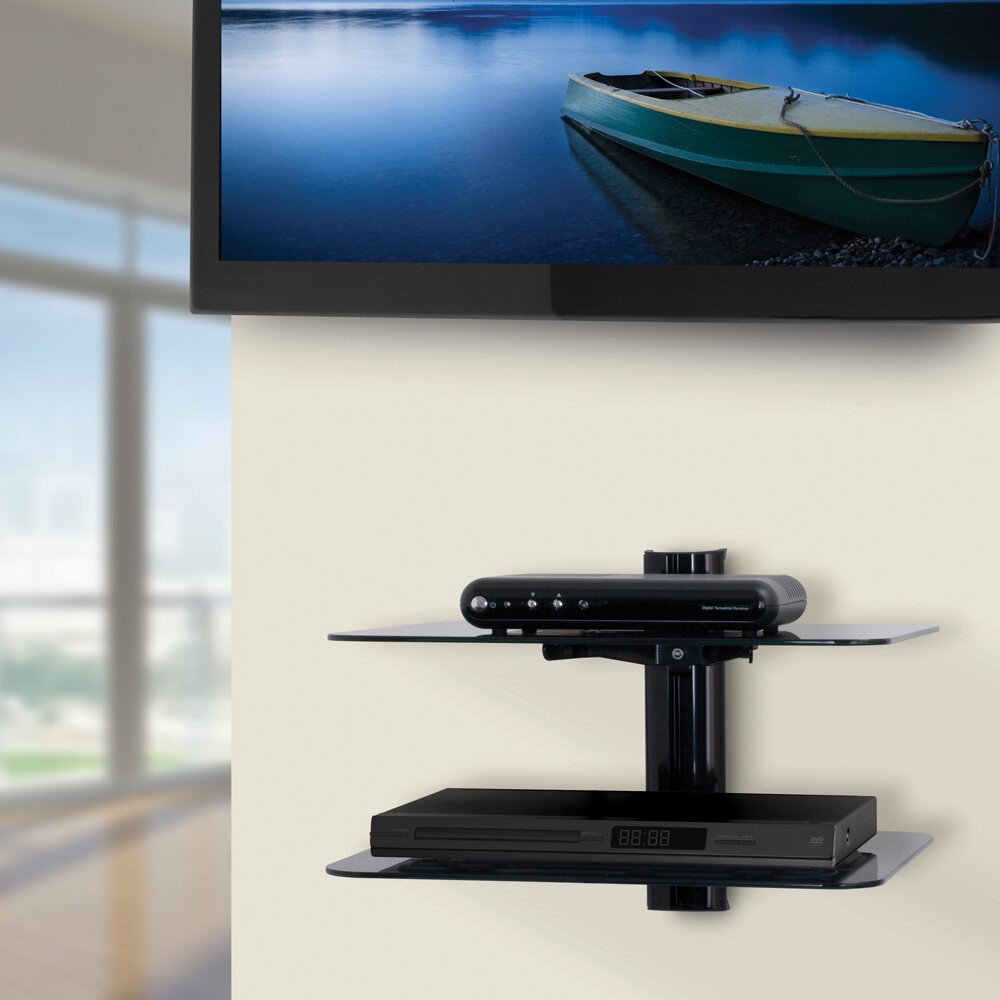 AV Shelving System
This floating shelving system is easy to use and install and is perfect for a den, man cave, or rec room. Each shelf can hold up to 22 pounds, making it ideal for gaming systems, cable boxes, or anything else that needs to be hooked up to a flat-screen TV. The shelves are adjustable so you can fine-tune each shelf's height, and the modern finish fits in with any décor. This shelving system is sleek, economical, and a space-saver.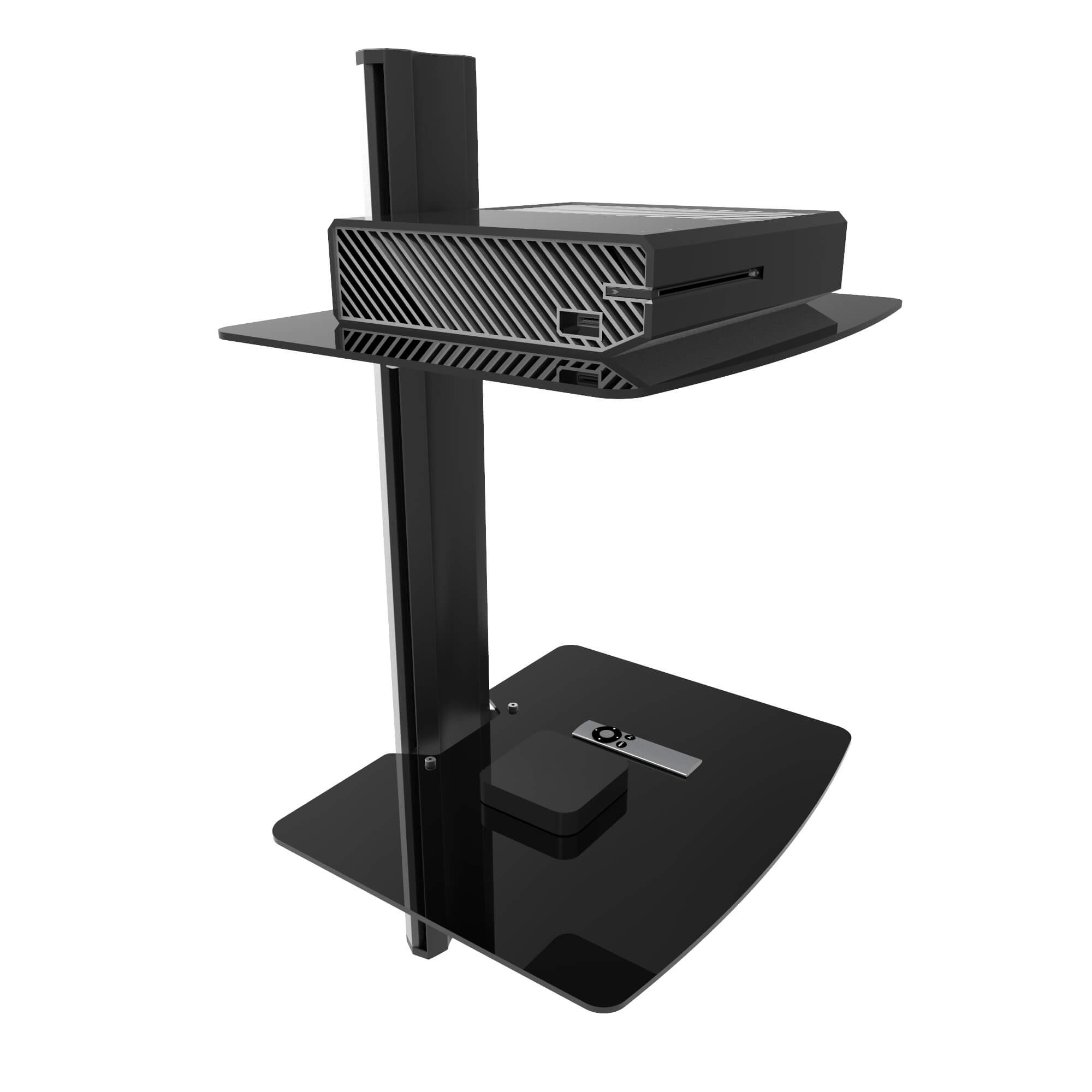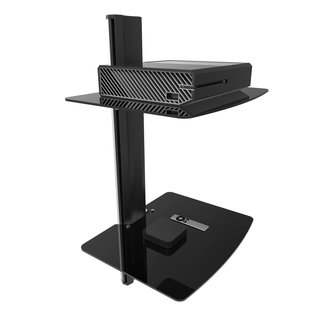 Wall Mounted AV Shelf
This shelving system is ideal for a home theater or entertainment system. Each shelf holds up to 22 pounds, and the cable management system keeps the snarl of cords from guests' sight. The interlocking brackets allow you to adjust the shelves' height to whatever configuration you need for your organizational needs. Its sleek finish and small space footprint make this shelving unit ideal for modern homes.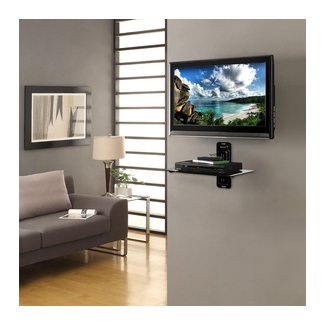 Double Component Shelf with Drawer
The double component shelving unit features a drawer to easily tuck away instructional manuals or remote controls. Each shelf holds up to 15.4 pounds and can accommodate all the small devices that complete your home entertainment or recreation room. The sleek, modern finish of this product blends nicely with all décors and pairs itself with the contemporary look of your flat-screen TV.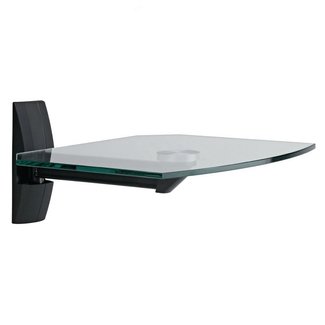 Component Shelf in Black
The OmniMount Component Shelf is an elegant and durable tool to hold your entertainment or gaming devices close to your TV and snug to the wall. The 10 mm-thick glass shelf can hold up to 30 pounds and is a contemporary accessory to your flat-screen. This shelving unit is flexible, and you can pivot it to accommodate any angle. The shelf is mounted with a single stud, so it's simple and straightforward to mount, as well as being very sturdy.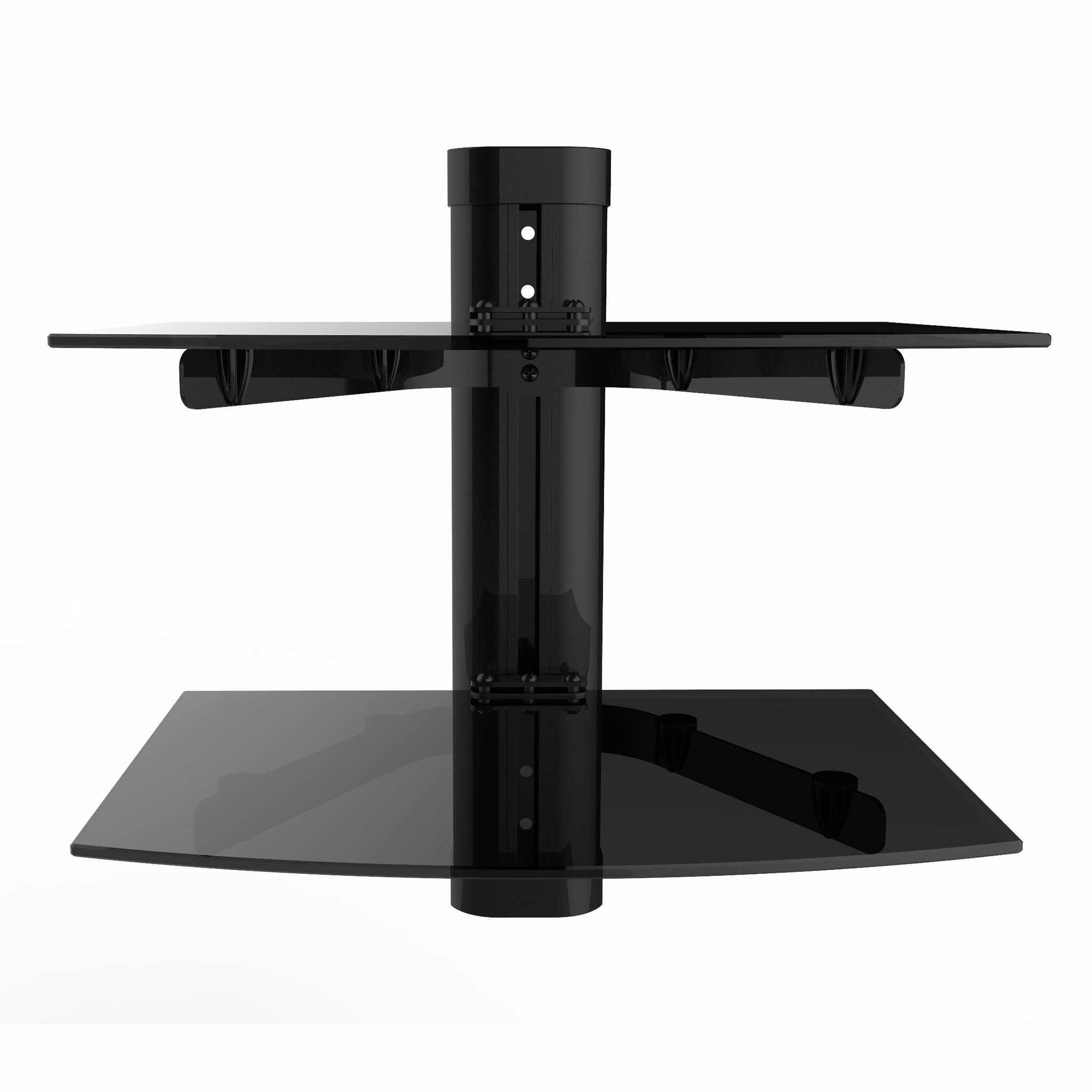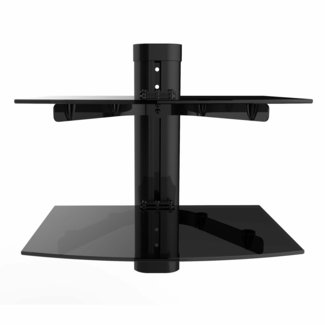 On Wall AV Component with Two Shelves
The Monte Carlo dual mounting shelving system makes unsightly cords and space squeezes a thing of the past. This shelving unit is easy to mount, and the shelves hold up to 22 pounds. With a separate TV stand, it can also accommodate your flat-screen TV. This product, with its refreshing, modern look and space-saving powers, is a must-have for gamers or movie buffs. The cable management system keeps cord messes at bay.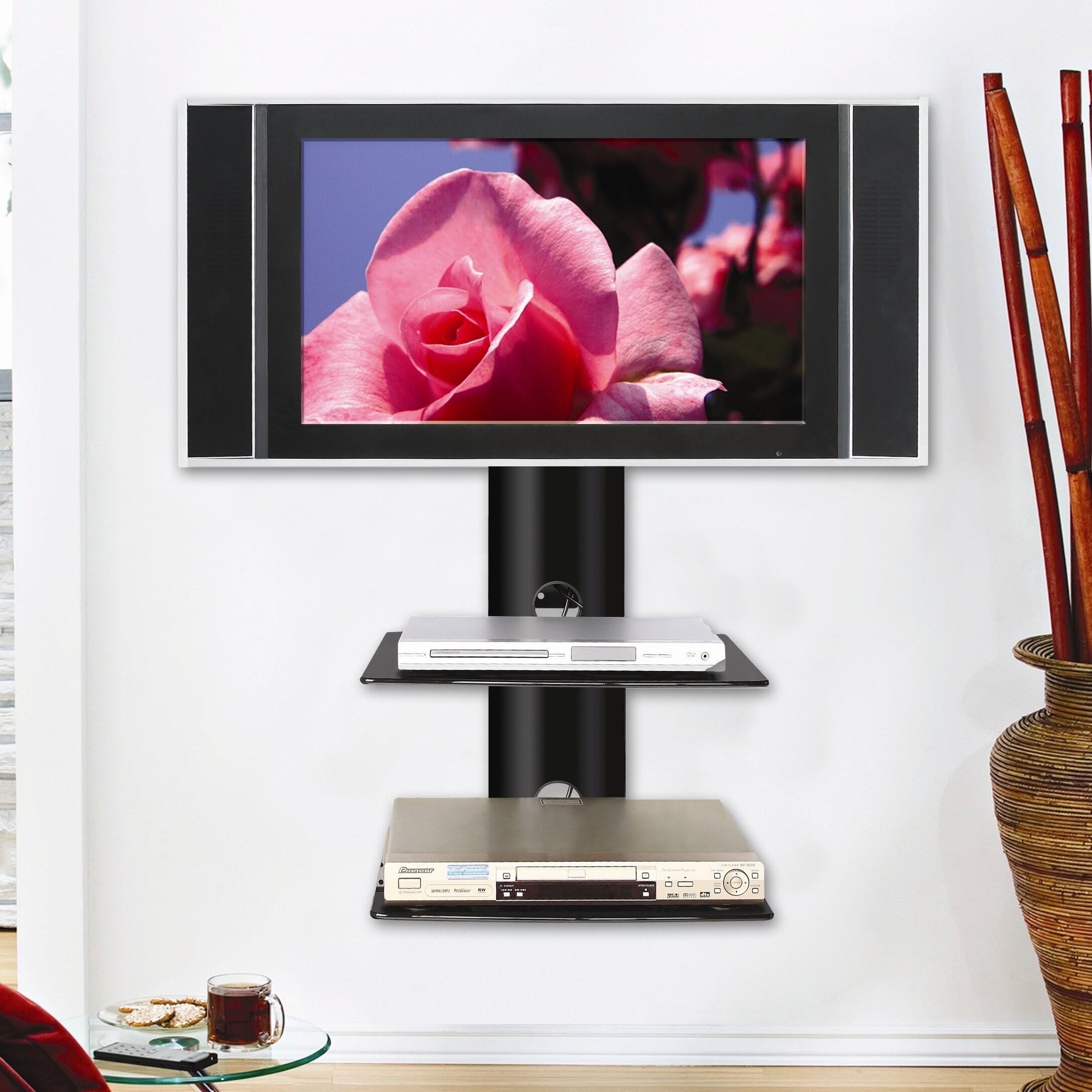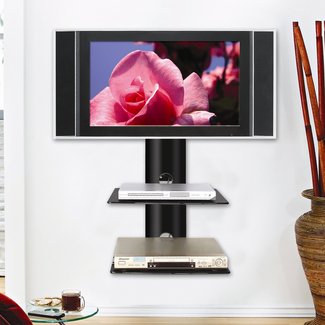 Monte Carlo Dual Wall-Mount Shelf System in Hi-Gloss Black
This dual shelving unit fits snugly against your wall and organizes your home entertainment or gaming system with ease. Each shelf holds 18 pounds and is 14.8 inches wide and 9.8 inches deep to accommodate all your gaming or entertainment devices in one place. The sleek black finish creates an outstanding modern aesthetic. It's a great space-saver for any small home or apartment.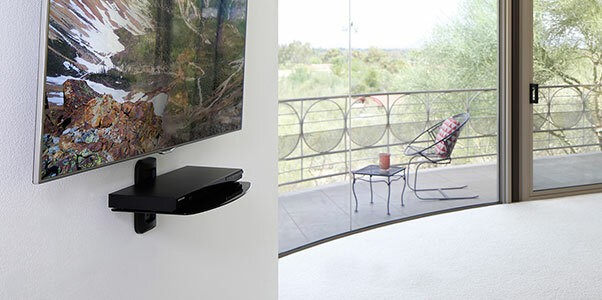 A/V Component Wall Shelf
The OmniMount wall shelf is an excellent way to keep your gaming systems or other entertainment or streaming devices close to your wall-mounted flat-screen without the need for cumbersome furniture. The shelf is adjustable, easy to mount, and can hold up to 22 pounds to accommodate a DVD/Blu-Ray device, modem, or gaming system with ease. Its black finish complements technology perfectly for a modern look.