Outdoor electric fireplaces provide many benefits when compared to other patio heating options. They are straightforward to install and add value to your home. They'll also extend the patio season to a year-round affair that your friends and family can enjoy with you. Besides its practical uses, an outdoor fireplace is cozy and creates a beautiful aesthetic in your outdoor living space.
You can find lots of style ideas on Foter.com for everything from traditional to modern, charming brick to cast iron or clay. The design possibilities are endless, but there are some essential factors to consider before you make a purchase.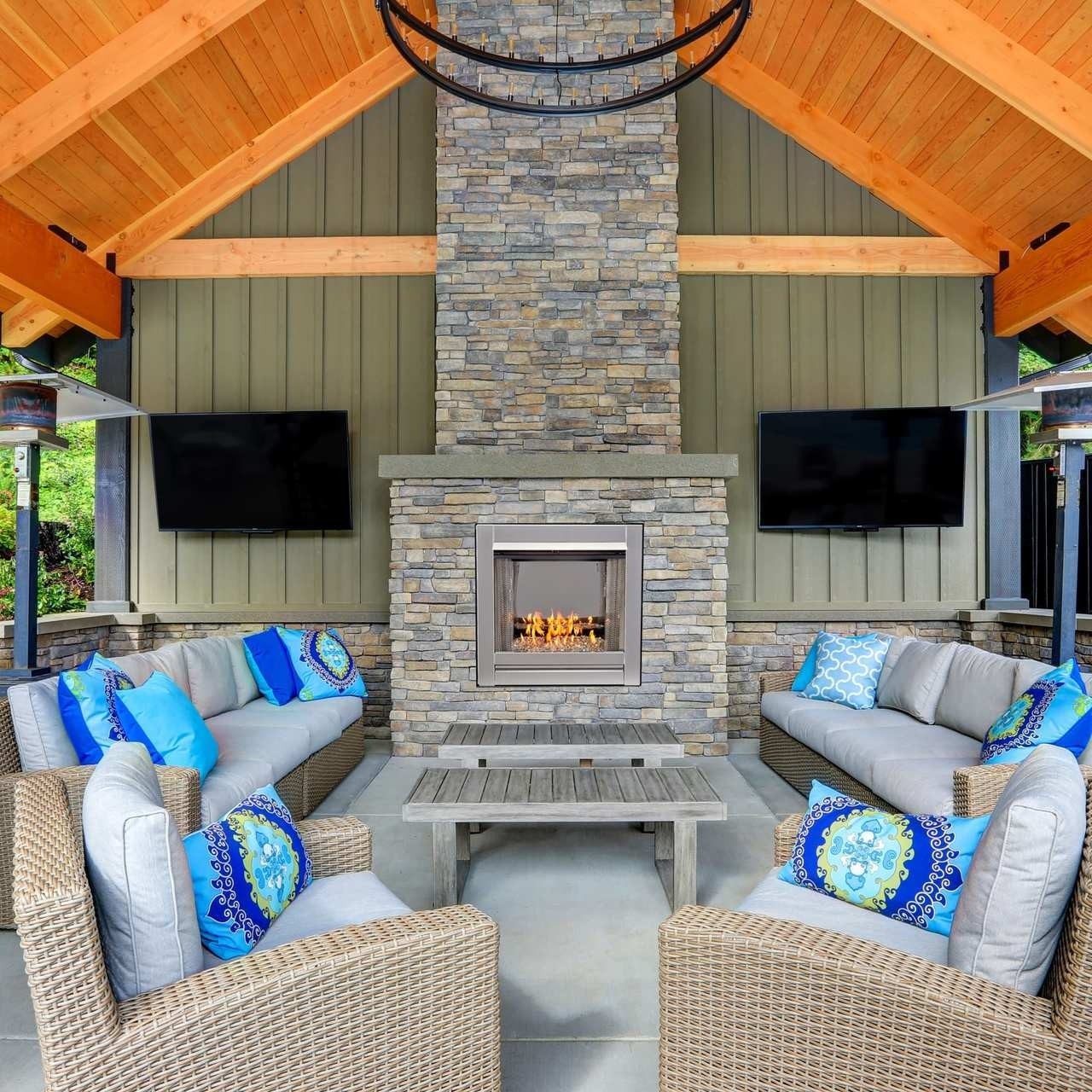 Prioritize Simple Installation
Depending on the space you're working with, you'll choose between a wall-mounted or a freestanding electric fireplace for your yard or patio area.
Wall-mounted fireplaces are popular for those with limited square footage, like a condo balcony, because it doesn't require any floor space. Most come with the brackets to mount the heater, making it a simple installation process.
For portable freestanding fireplaces, installation is even easier. As long as you have access to a 120V electrical outlet to plug in the fireplace, you just put it into position on your patio. They are relatively lightweight and manageable to install between two people.
It Must Be Outdoor Rated
Electric fireplaces meant for indoor use should not be transferred outdoors. When an electric fireplace is exposed to the elements, it must be weatherproof and outdoor rated. It's always important to check the model you're looking at and ensure its design can handle the elements.
Otherwise, you can open yourself up to a host of problems like rust or electrical failure due to moisture damage.
Get a Warranty
An outdoor electric fireplace is a significant investment, so choose a manufacturer with a limited warranty for peace of mind. You can find them ranging from one to ten years, so your new purchase is covered for the immediate future.
Ensure you are using the product correctly to qualify for the warranty. Improper usage, including using an indoor model outside, using the wrong power source, or placing it in a hazardous location, can invalidate your warranty.