If you're looking to take your gaming to the next level, you need to get a specialized gaming chair. These chairs are designed specifically with the needs of gamers in mind. They're comfortable, great for your posture, and often have built-in surround sound and vibratory functions to immerse you in the gaming action.
However, before you purchase a gaming chair, you need to consider a few essential factors. Here, you'll find six of the most important things to consider before choosing the custom gaming chair of your dreams.
1.

Back Support

Back support is perhaps the most critical factor to consider before choosing which gaming chair you want to get. That's because you want to be entirely sure you're getting a product that can help you maintain proper posture and provide support in all the right places.

When you're a serious gamer, you'll likely spend long periods in a seated position. If your posture isn't supported correctly, you can develop the following issues:
A constricted digestive tract, caused by slouching over as you sit
Long-term back and shoulder pain
Varicose veins and ineffective blood circulation
Spinal issues
The good news for gamers is that an ergonomic gaming chair is specifically designed to help support your back, neck, shoulders, and arms. Its design also encourages you to keep a relaxed and sustainable posture without slouching or slumping in any way.
Look for a custom gaming chair which features:
Lumbar back support to prevent you from slouching forward and keeps your back straight. It should also offer a slight natural inward curvature, from your shoulders down to your hips. Chairs with in-built support often cost more, so if you can't afford them, just get individual lumbar support and attach it to your chair's back.

Plenty of additional support at the top of the chair ensures you're not straining your neck or head to keep both body parts upright. Let the chair take the slack for your upper back.

A memory foam cushion takes the load on the tailbone to offer body-hugging support and prevent future back and hip problems from prolonged sitting.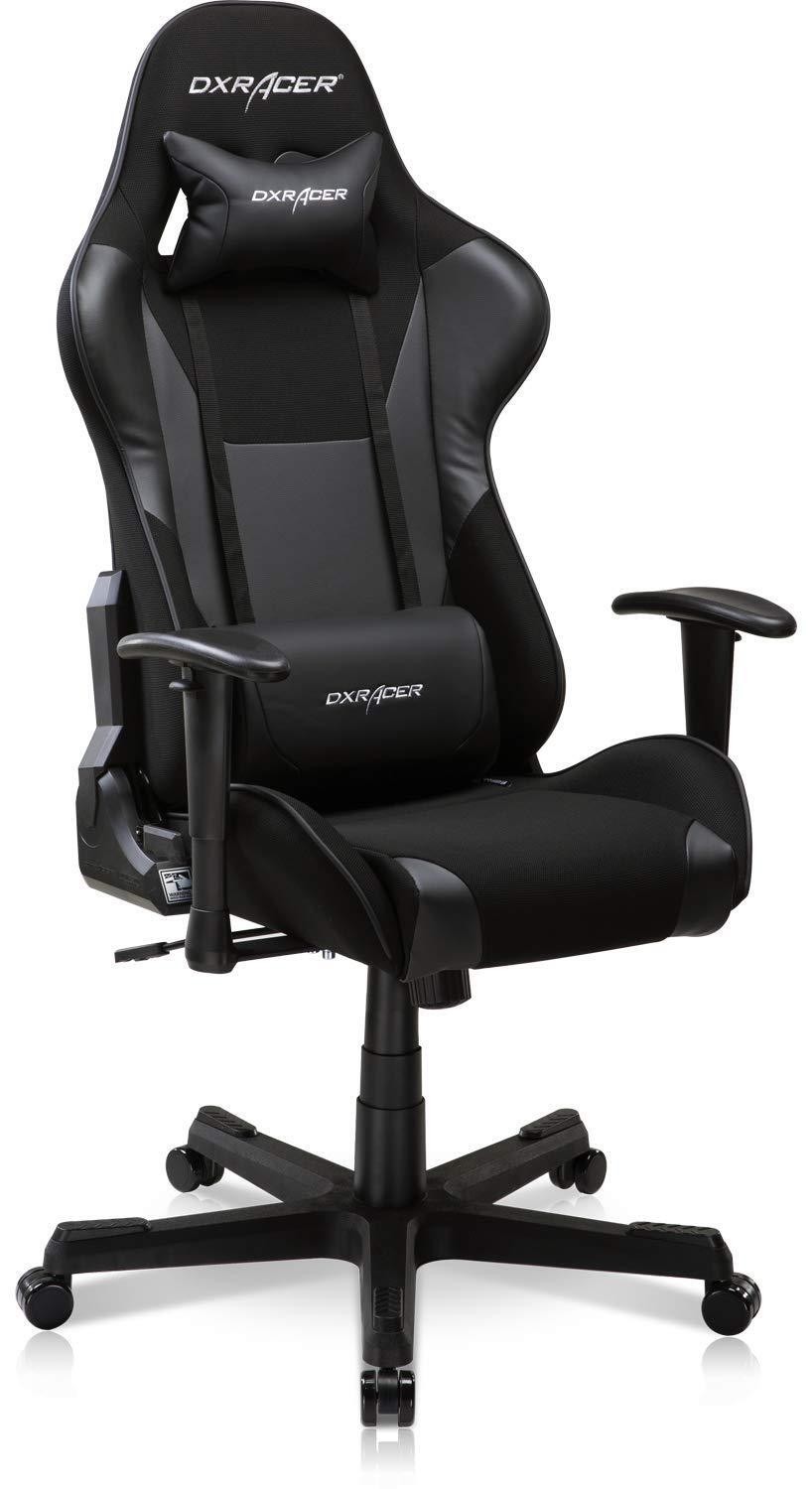 2.

Adjustability

Adjustability is the second vital aspect to consider when looking at gaming chair ergonomics. Look for adjustable armrests that you can change according to your height, and that can be angled away so they won't obstruct gaming maneuvers.

Adjustable height features make sure your lower back and pelvis are comfortable and supported adequately with your feet resting on the floor and your knees at a 90° angle. A quality basic gaming chair should have a levered hydraulic lift to adjust your height while sitting, but you can also find chairs with tilt control that lets you manage the chairs suspension.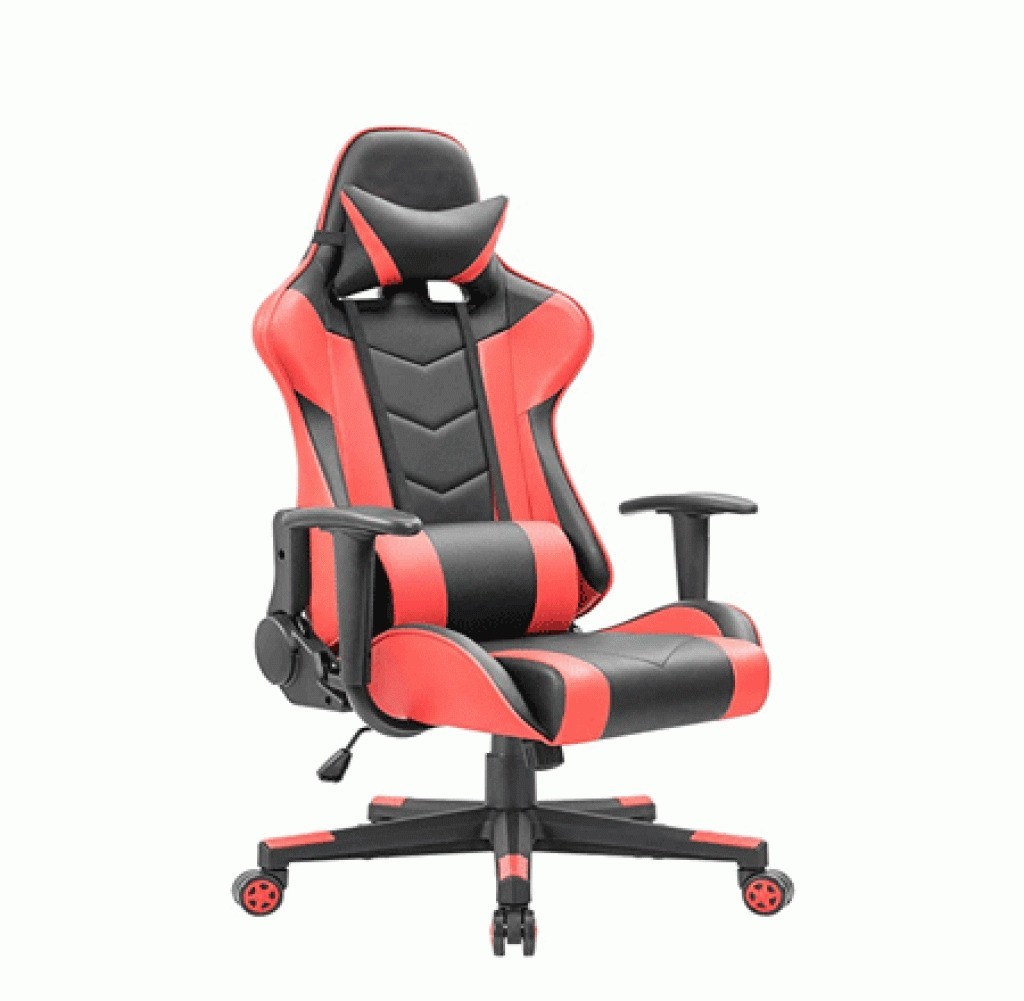 3.

Dimensions and Weight Capacity

Check the dimensions of the gaming chair you're about to buy before you purchase. You don't want to get it back to your apartment only to realize you can't squeeze it through the door frames, or that it's far too big for your living room.

The right dimensions will also offer better all-over body support. Experts recommend that gamers between 5'2" - 5'10" should have a chair with an overall height of 42" - 48". Gamers over 5'10" benefit from a chair that is 48" - 55" in height.

Also, check the weight capacity. Gaming chairs tend to have a wide range and variety of weight capacities, so you need to make sure you're committing to one that can hold your weight.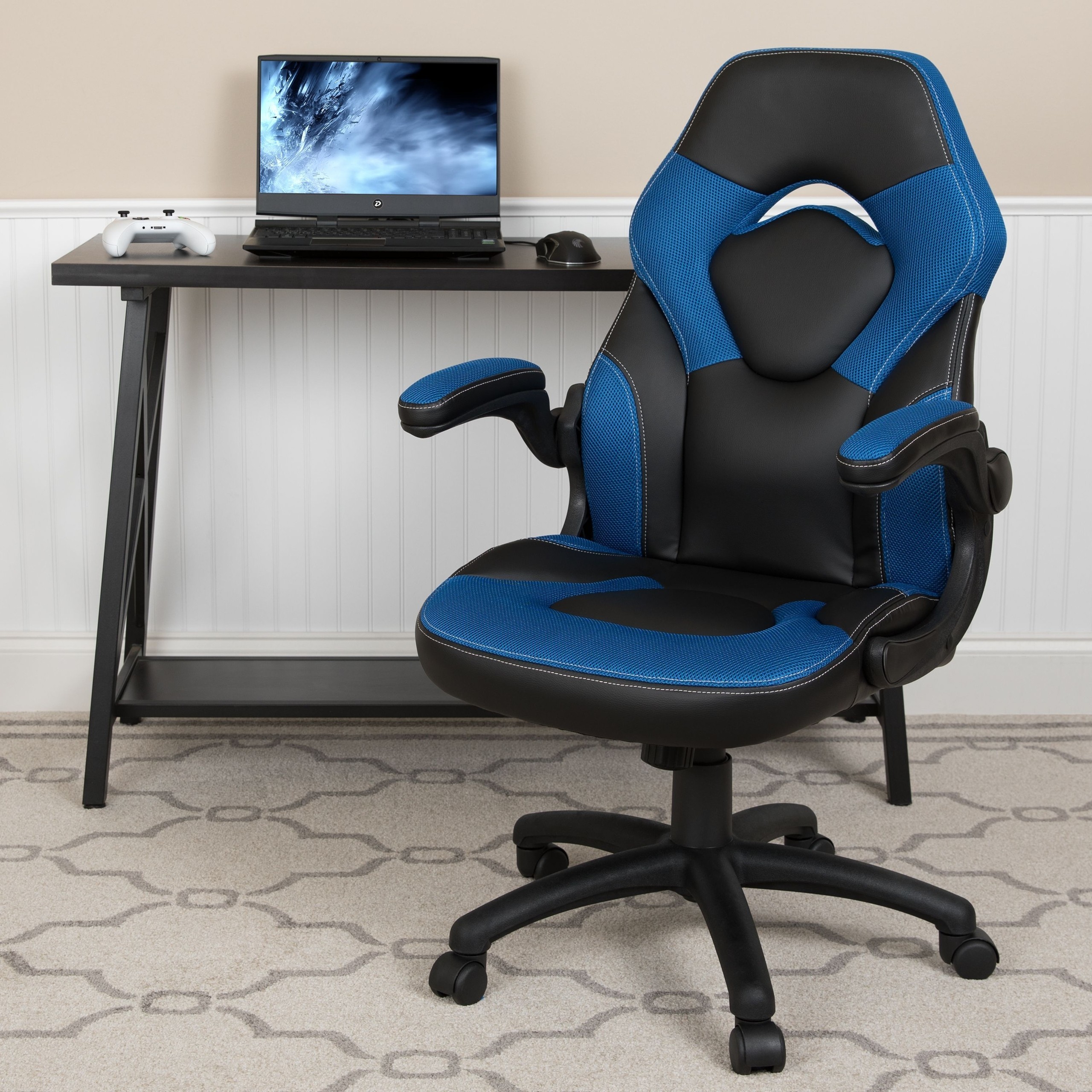 4.

Budget

Gaming chairs can range in price from $50 to $500, so you need to consider your priorities when purchasing one. If you want body form technology and surround sound, you'll probably need to spend more money than if you're just looking for that extra bit of comfort in front of the console.

When it comes to gaming chairs, here are a few features that are well worth the extra investment:
Breathable, soft fabrics
Ergonomic and supportive design
High-quality surround sound
In-built foam lumbar and upper back support
Durable, stable frame and design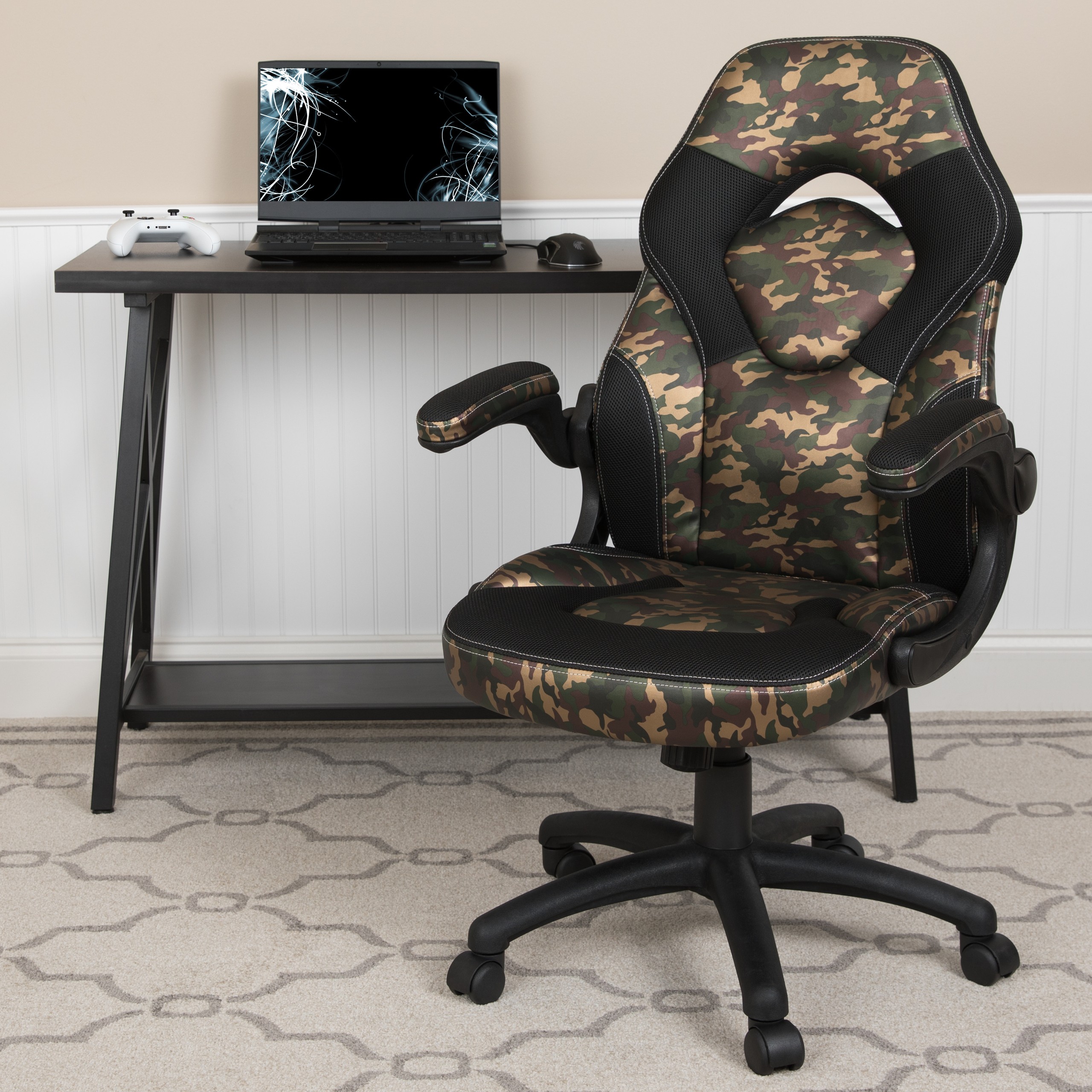 5.

Durability and Sturdiness

It's essential to get a chair that is well built. It might be worth spending a bit extra initially to get a sturdy chair, which will last you a long time rather than break down intermittently, costing you a continuous stream of repair fees.

The general rule is to look at the frame materials. Metal chairs tend to last longer than a chair made from more pliable, plastic materials.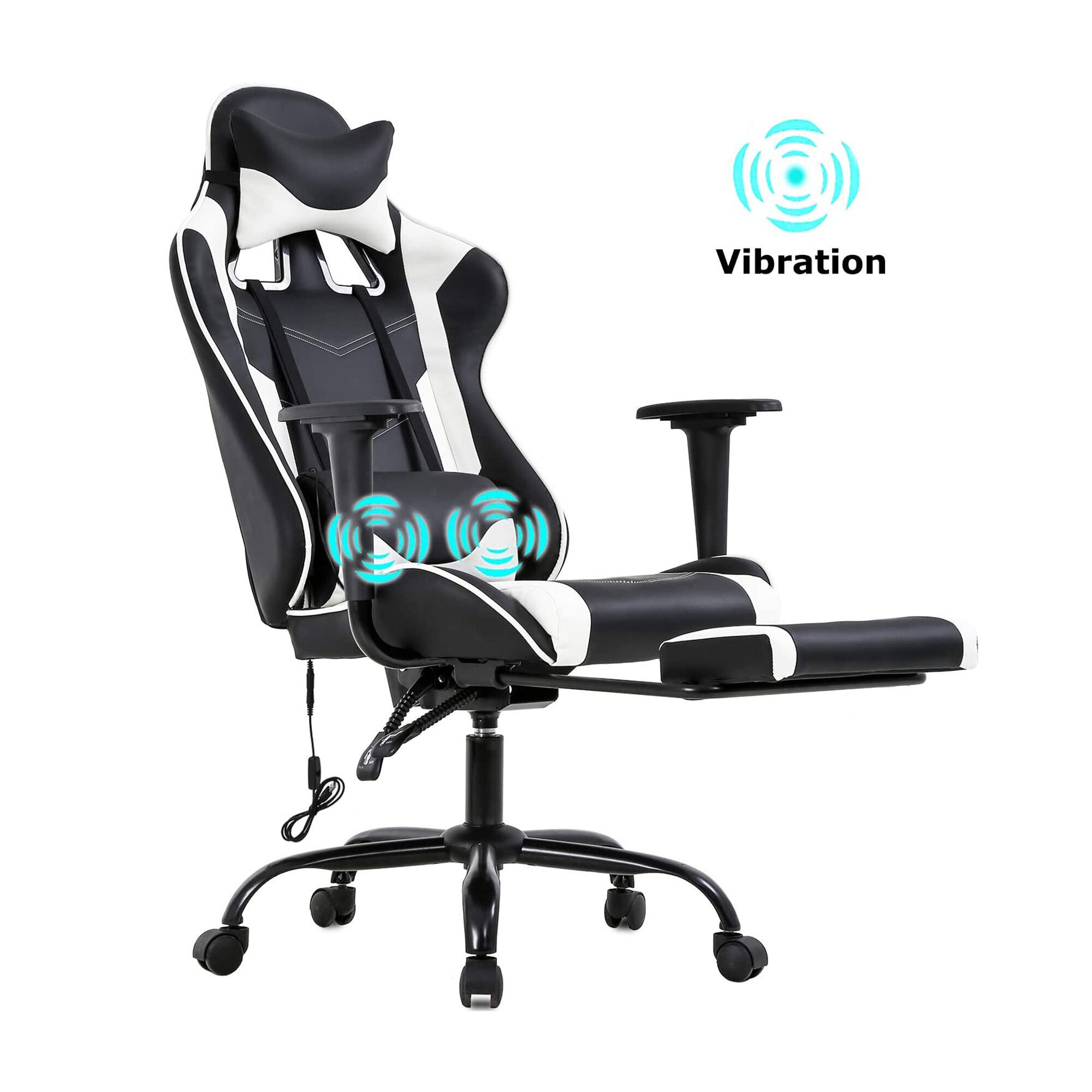 6.

Electronic Compatibility and Specialization

Another vital factor to bear in mind is how compatible the chair is with your favorite console. If you're an Xbox One or PS4 fan, you're better off with an ergonomic, adjustable, and comfortable gaming chair. However, if you prefer the PC, you might need something that supports your monitor and allows you to get a lot closer to the screen.

It's also worth spending a bit extra on a chair with USB outlets on its armrests to make charging your controllers a breeze. Consider getting a chair that has in-built surround sound as well. Gamers all over the world can attest to how much this feature elevates the overall gaming experience.

As far as other integrative features go, if you've got your heart set on a chair that moves and shakes along with the events of the game, you should be prepared to pay a hefty price.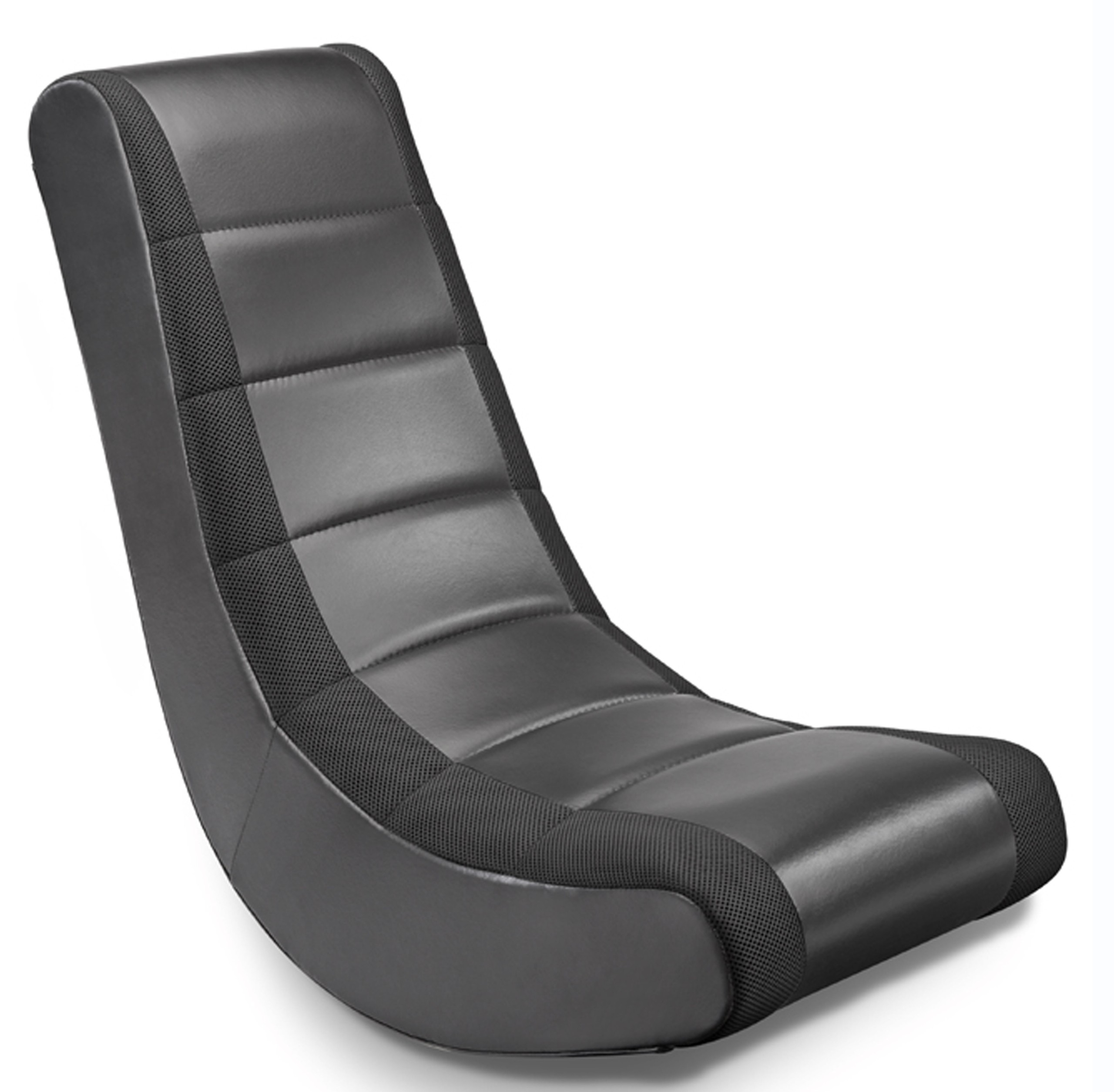 7.

Type of Upholstery

You might be imagining yourself gaming in a lush black or red leather chair. However, these chairs usually are more expensive compared to other upholstery options on the market.

It's a good idea to be aware of the benefits and drawbacks of different fabrics when picking out a chair. Microfiber tends to be scratch-proof and easy to clean, while artificial leather can be comfy, but a lot less breathable than other materials. If you sweat a lot when you game, this material could cause issues.