Bring the beauty of the great outdoors into your home with a traditional rustic Christmas decor. Think red and green, along with homely touches of plaid and cozy knits, as well as berries, pine cones and woodland animals.
Whether you're a confirmed nature lover or just love the classic look of rustic Christmas decorations, here are our top suggestions to get your home ready to celebrate the holidays in style.
Pine Garland
As far as rustic Christmas decorations go, you cannot go wrong with a pine garland. Highly versatile and available in numerous different styles, pine garlands really bring a touch of the outdoors indoors.
Opt for a traditional green version or go for a subtly frosted green and white model. Choose one with some red berries mixed in for a real festive eye-catcher, while pine cones bring a sense of earthiness and the magic of nature to your home. Pre-lit pine garlands with subtle warm-white LEDs, like this one here, are also a great way to bring some holiday sparkle to any room without losing that rustic, natural feel.
Display your Christmas pine garlands over your doors, fences or stairway railings, they'll bring a touch of festivity both indoors and out. Place them over your windows or fireplace mantles, wherever you want to add an extra touch of decoration without overdoing it. Whether you choose a simple green version or a more elaborate model with LEDs or berries, be sure to keep it looking natural for the best results.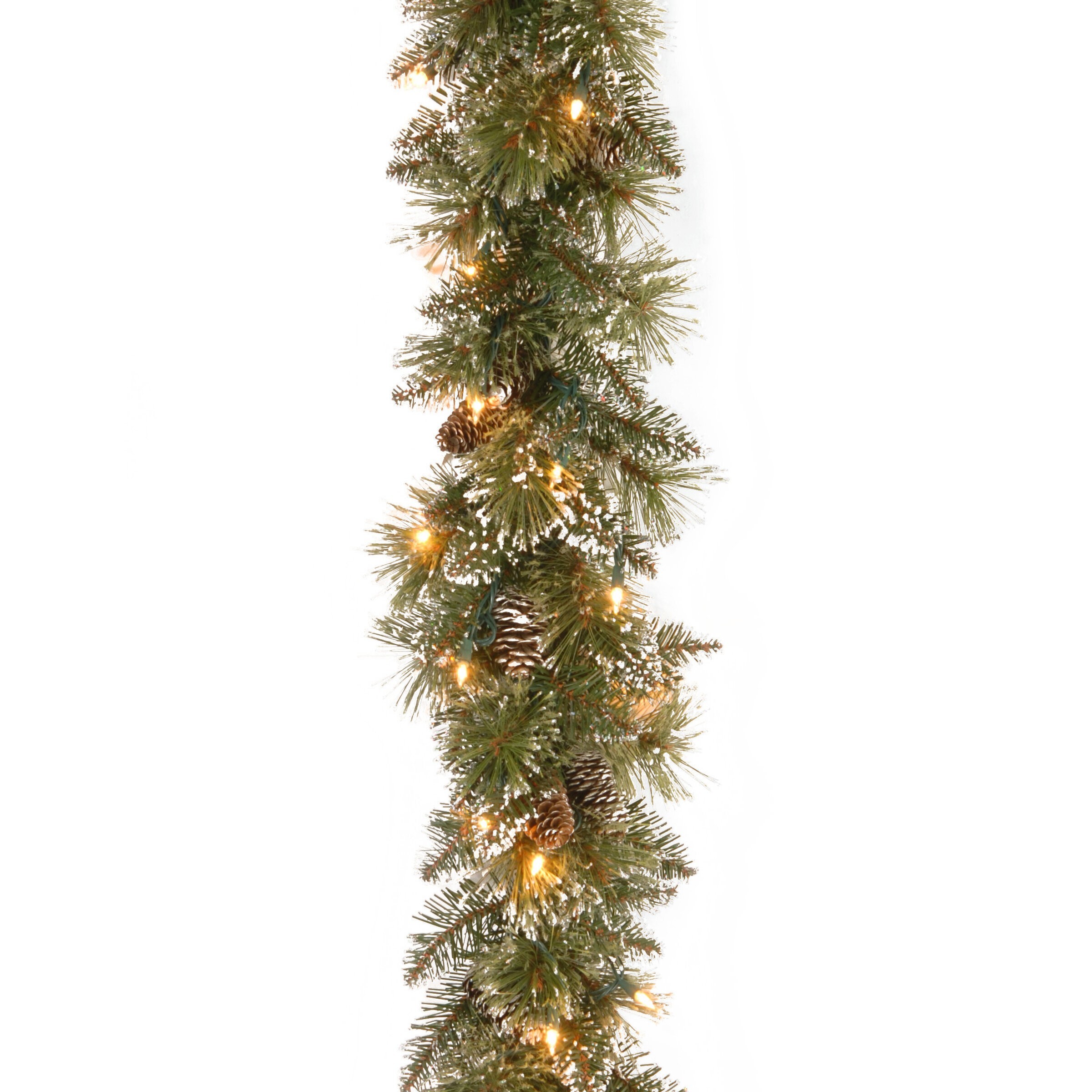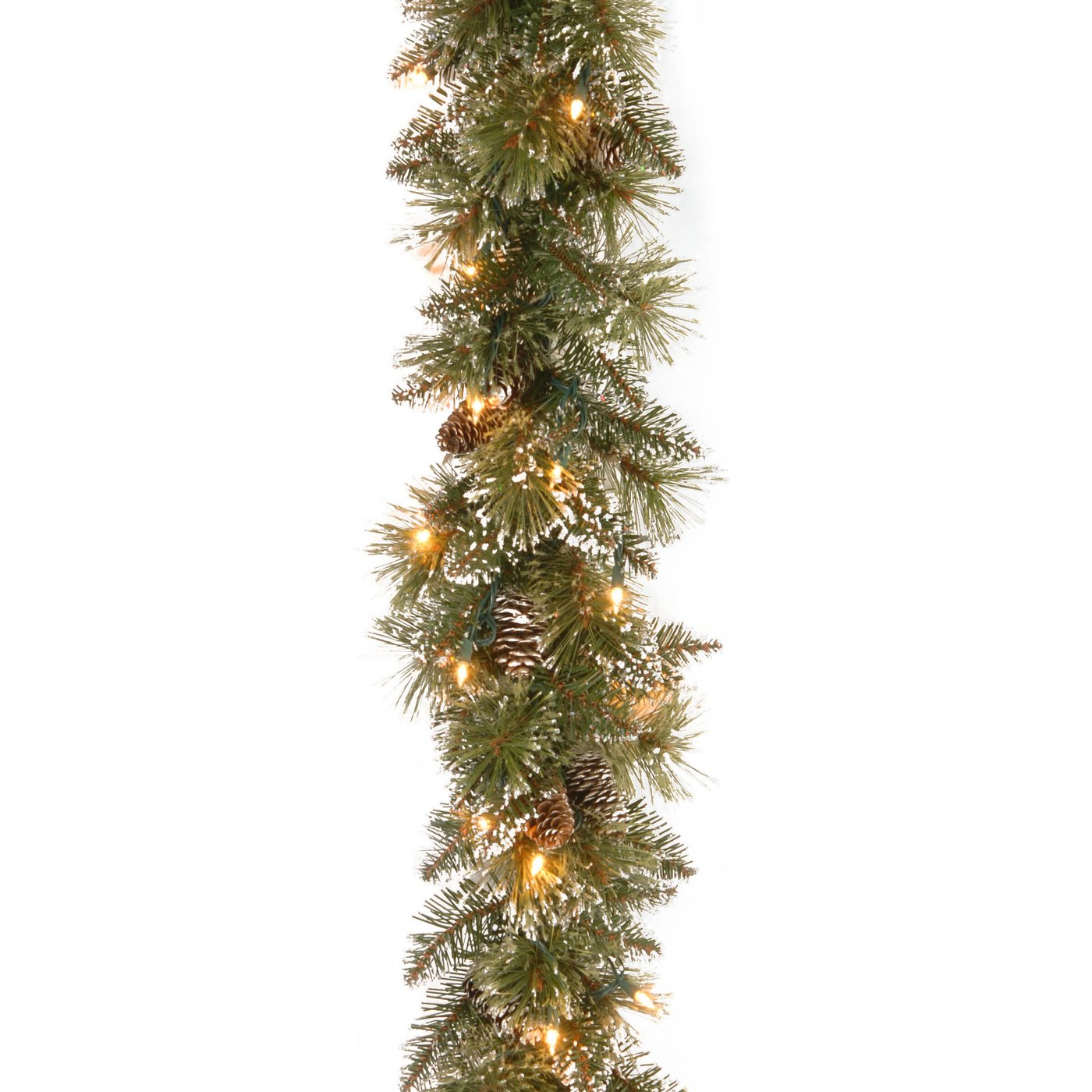 Knitted Christmas Stocking
Add a homely touch to your rustic Christmas decor with a traditional knitted stocking. Quintessentially festive, Christmas just wouldn't be Christmas without a stocking and even if Santa stopped bringing you presents quite some time ago, a Christmas stocking hints back to the age of wonder and magic.
A knitted stocking is not only a nod to tradition, they also look wonderfully cozy. Bring a touch of warmth to your decor and hang a knitted stocking as a focal point on any wall. Of course, for an extra traditional look, you'll want to hang some off your fireplace mantle just in case Father Christmas decides to show, but we think you can hang your festive knitted stockings just about anywhere, including off your door, window, and cupboard handles.
Choose several different sized stockings for a mantle display feature or hang them in different areas of your home. Opt for one large knitted stocking and make it into a focal point by hanging it in a prominent position, such as in the center of your wall.
Nothing quite sums up the magic of Christmas like a stocking and a knitted rustic version is a great way to add extra sentimentality to a more natural-themed festive decor.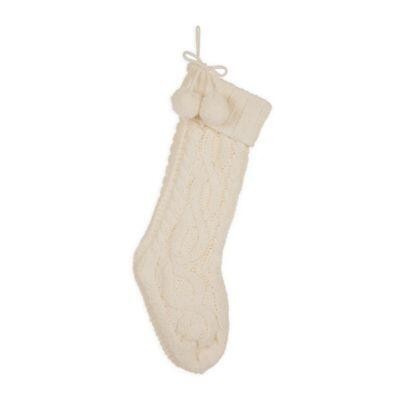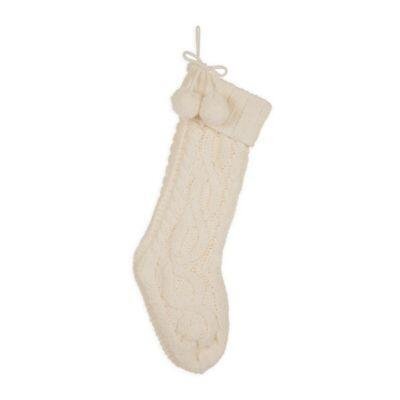 Berry and Pine Wreath
Another Christmas favorite that is both a symbol of the festive period and eternity, you won't find a more traditional decoration than the ever popular Christmas wreath. As another year draws to a close, its circular design connects us simultaneously to the future and the past.
A green pine wreath with red berry and pinecone accents is the best choice for a rustic Christmas decor. Natural looking, yet highly decorative, place your wreath on your front door and share the beauty of the festive season with guests and passers-by alike. You can also find versions that are designed for indoor use. Hang yours above your fireplace or on your window with decorative ribbons.
A large wreath will also make a beautiful focal point on your wall. Use pine garlands of a similar style to accentuate your wreath's position and create a natural-looking Christmas feature wall. If you love the look of a traditional Christmas decor, you really need a rustic Christmas wreath.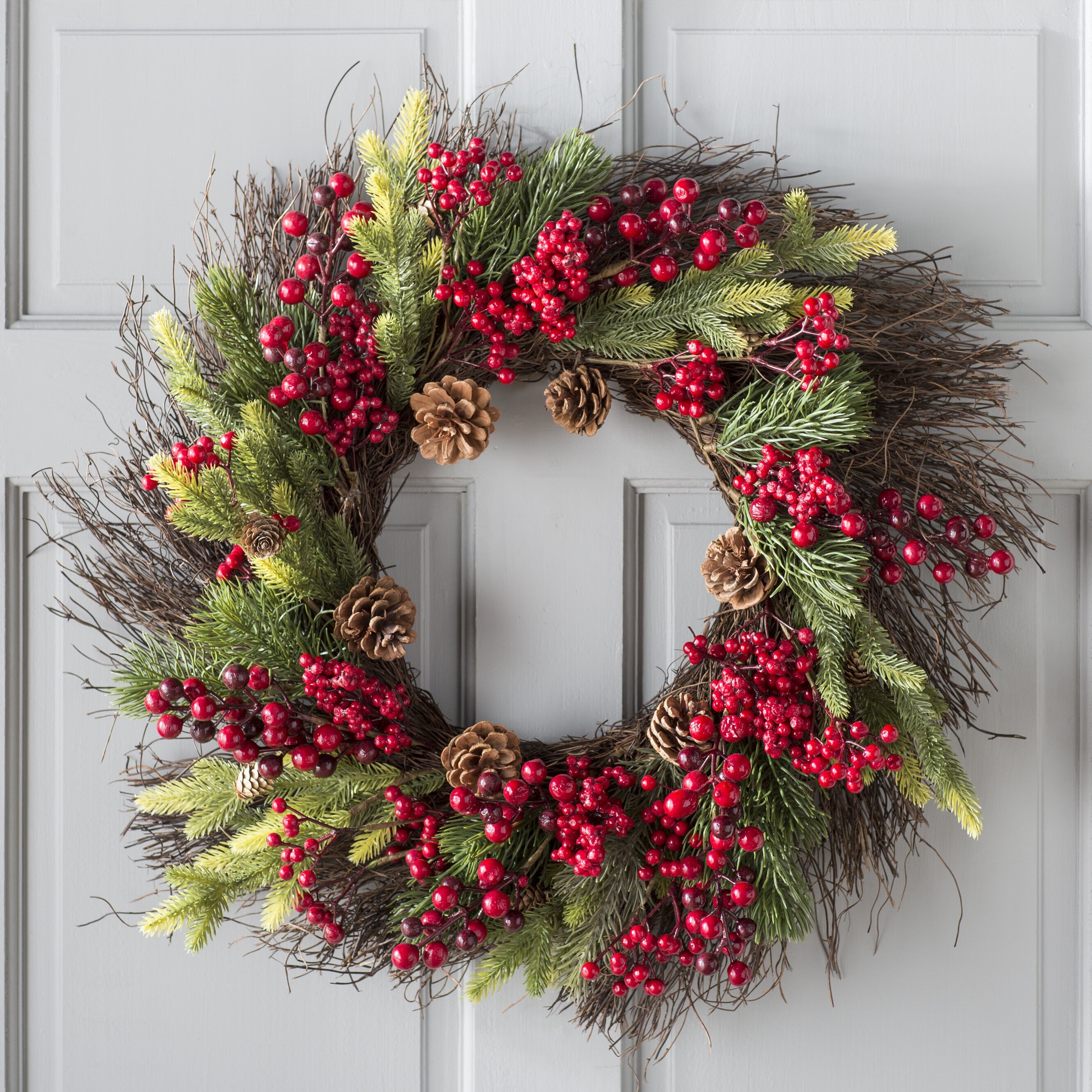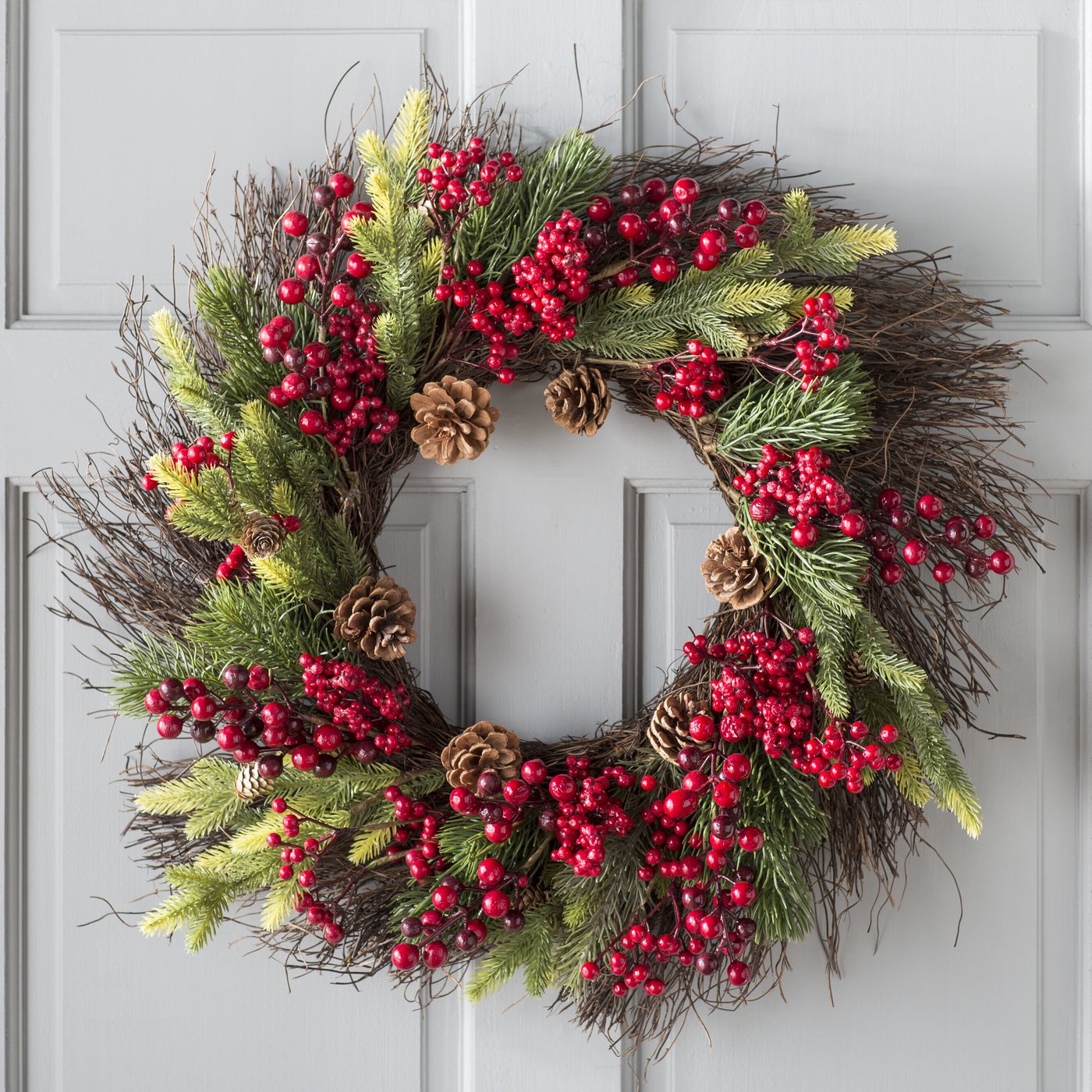 Traditional Angel Figurine
Used as a tree topper, table piece or a mantle embellishment, even a rustic Christmas theme can benefit from the beauty and grace of a traditional angel figurine. Angels are one of the most popular traditional Christmas decorations and there are plenty of different styles to choose from.
For a rustic theme, we recommend choosing an angel that fits in with a green and red color scheme, or one with an antique cream colored gown like this model. Vintage style wings and a porcelain painted face allow other details to take centerstage, such as embroidery, plaid ribbons, or pine twig details. Your angel should have some accents, berries, leaves, or colors, that relate to the outdoors to harmonize with your decor.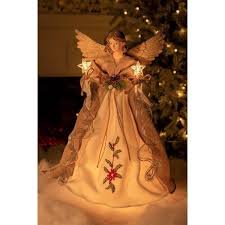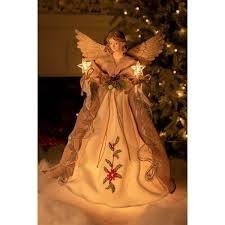 Plaid Tree Skirt
If you have a Christmas tree, then you'll need a tree skirt to hide its base or to keep needles off your floor depending on whether you have a real or an artificial model. They are also a great way to add a nice extra touch to your decor and provide a great backdrop to all those presents under your tree.
For the best rustic Christmas tree skirt, we think you can't go wrong with a buffalo plaid version in a traditional festive red. A timeless classic that looks good with any Christmas decor, a bold plaid tree skirt stands out without stealing the show. Complete with its lumberjack connotations, it's an ideal choice to put your Christmas tree firmly in the limelight this year.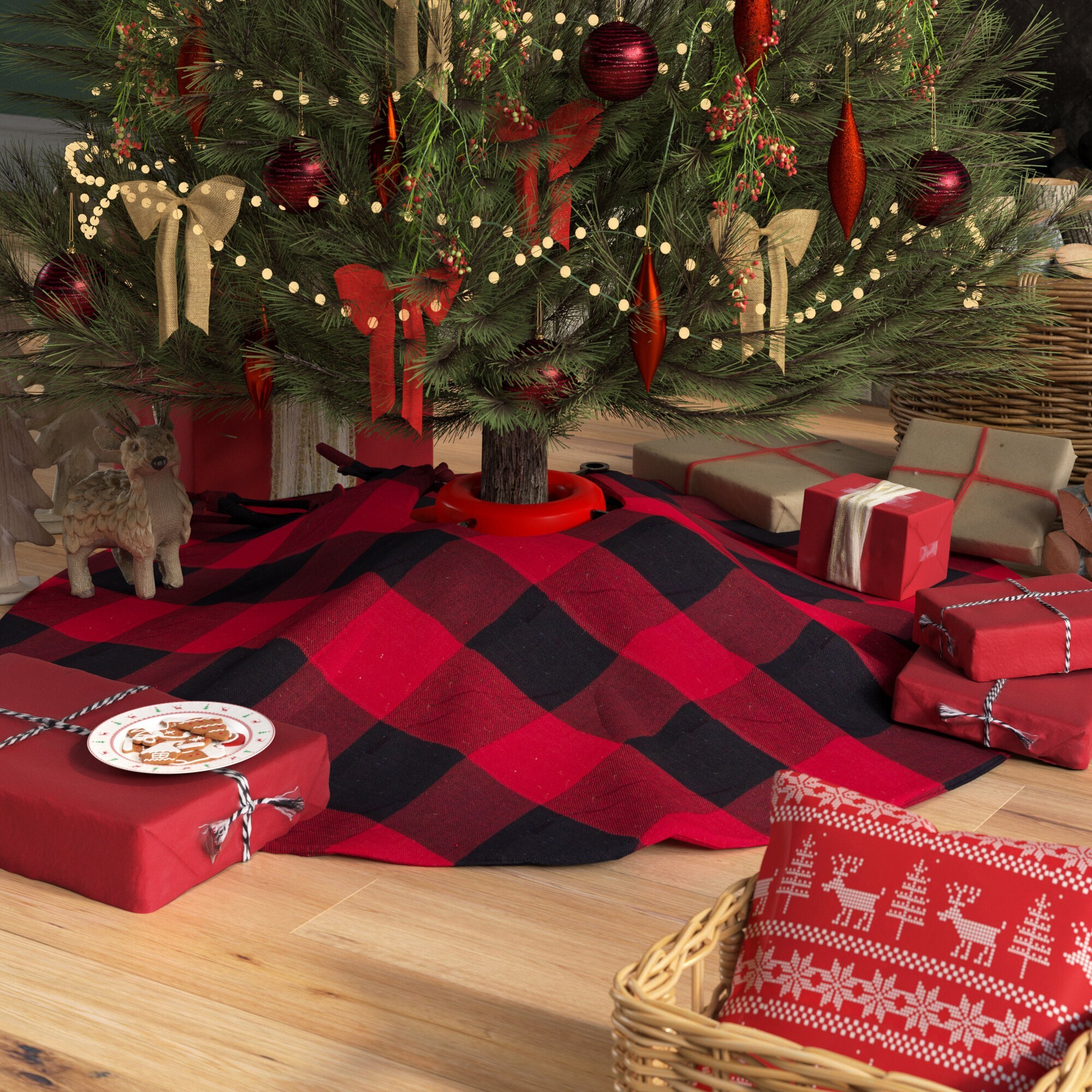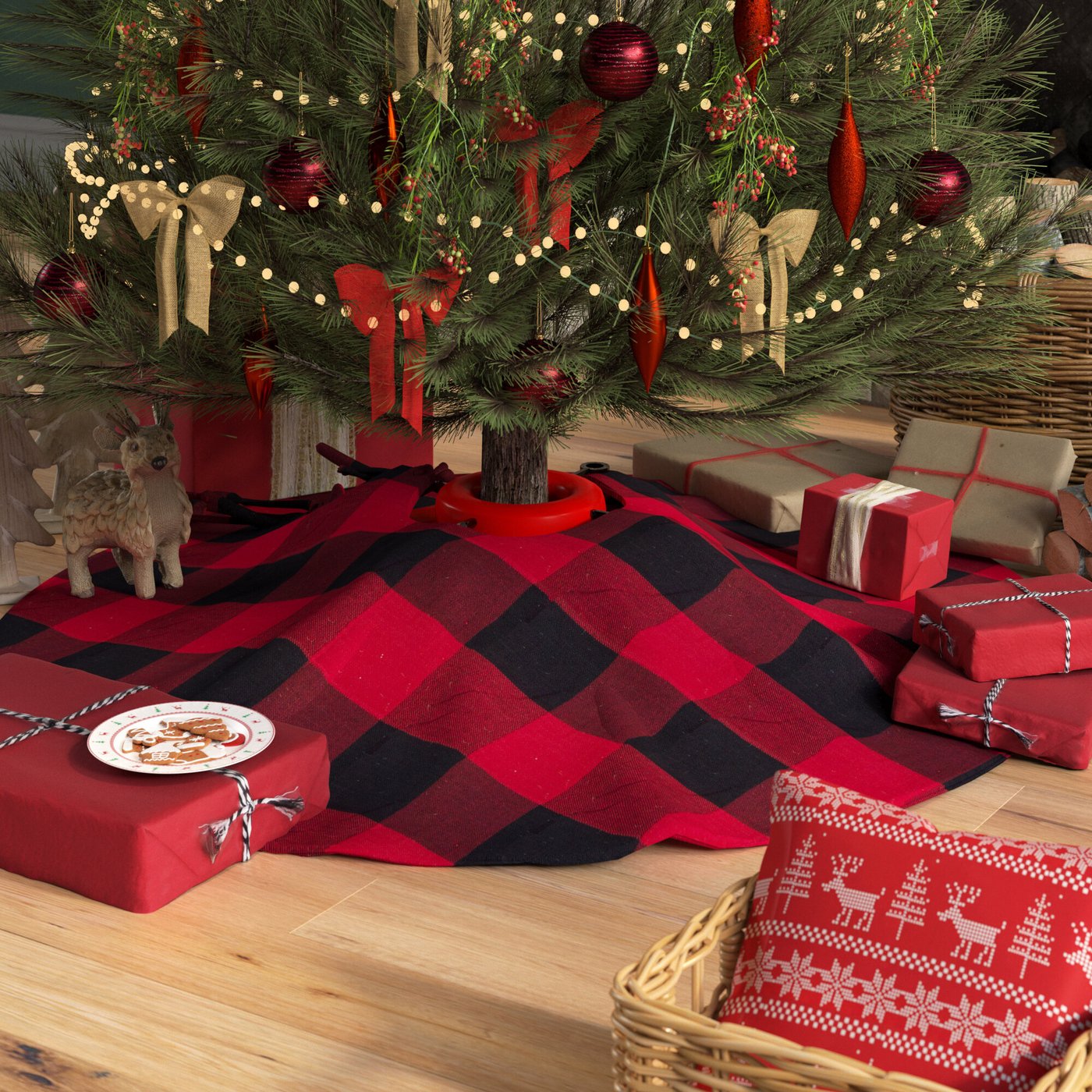 Wooden Ball Ornaments
Whether you have young children or pets at home or are just looking for a more natural selection of Christmas decorations, wooden ball ornaments make a great choice for your home decor this holiday season. Robust, solid, and beautiful, they make a great alternative to glass or plastic versions.
For the best rustic wooden ball Christmas ornaments, look for models with plaid hanging ribbons, such as this rustic bear print version. Ideal for hanging on your tree or anywhere around your home, choose models with animal prints or season's greetingsto add a homely touch of festivity that remains rooted in nature and natural beauty.
Wooden ball ornaments look great combined with other rustic Christmas decorations, such as pine garlands and wreaths, for a traditional festive look that will never go out of style.