The papasan chair is quintessential '70s decor. Often found next to a beanbag, a beaded plant holder, and an Atari gaming system, these chairs are also called moon chairs, bowl chairs, or nest chairs.
They entered the American design scene after World War II when soldiers brought the chairs home for their wives. Once they hit the mainstream, their popularity grew, and they've never left the limelight.
The reason for the papasan chair's enduring popularity is its outstanding comfort and versatility. Sitting in a papasan chair makes you feel as if you're in a nest made of pillows. It's the perfect choice for a variety of living spaces, like kids' bedrooms, entertainment dens, or outside areas.
Before you buy a papasan for your deck, bedroom, or entertainment room, you should think about the materials of both the frame and the cushions, the chair's accessibility, and if it matches your existing décor. There is a vast selection of papasan chairs listed at Foter.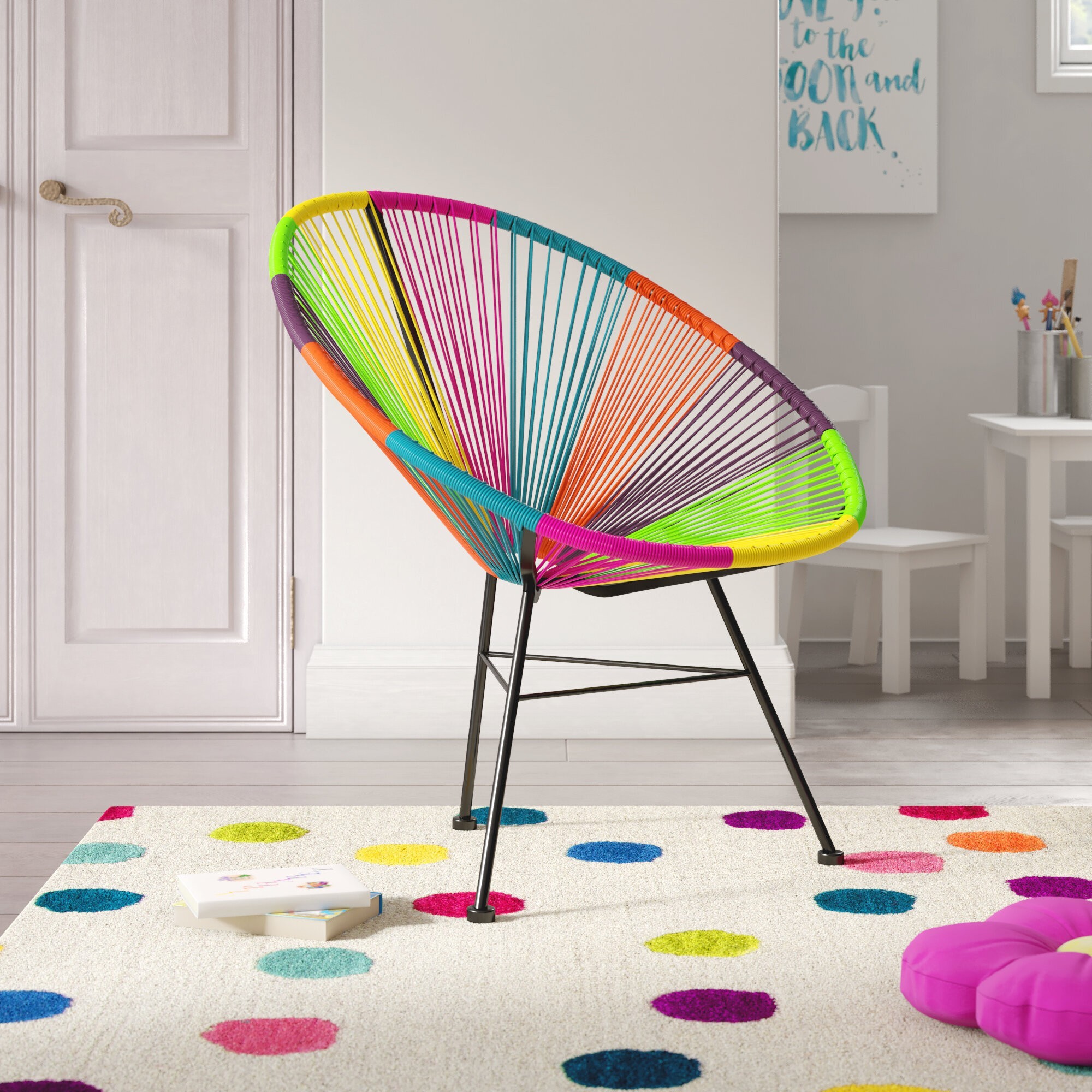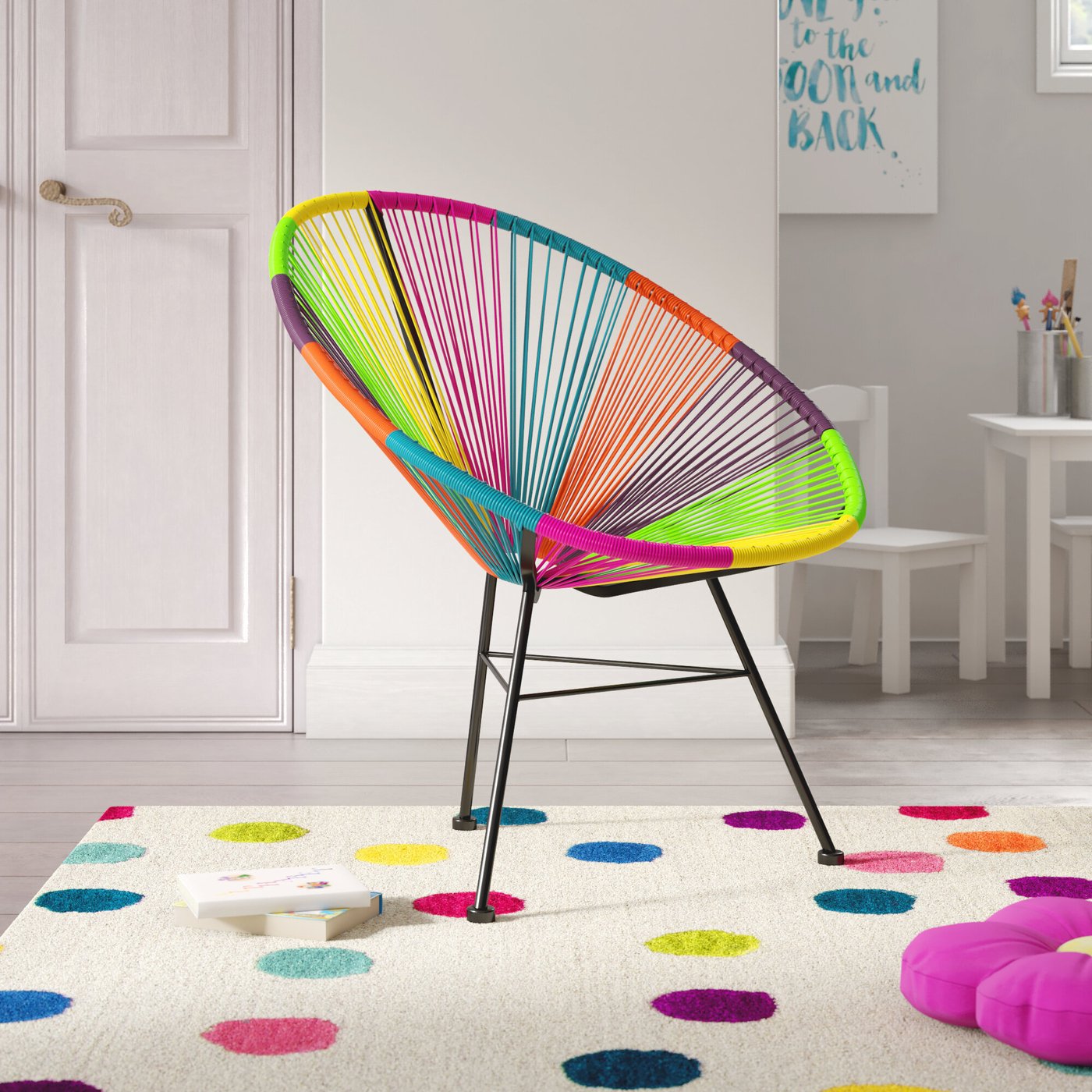 History of the Papasan Chair
Originating in Asia, this chair has been used for centuries by people in Japan and the Philippines, and is traditionally a wicker or rattan frame supporting a rounded bowl made from the same material containing plush high-quality cushions.
These chairs were brought back from places in Asia by soldiers in WWII and after the Vietnam War, and introduced to western culture where they were adopted by homeowners across the nation due to their commodious size and relaxing aesthetic. Now they represent the simplicity and ease of yesteryears but are made with modern materials to withstand extended use.
A papasan chair is ideal for the tropics because the materials that papasans were made initially from - wicker and rattan - are malleable. Often these chairs wouldn't have any cushions but simply be made of woven wicker and rattan. The open woven nature of the design keeps the occupant cool in hot climates.
1.

There Are Different Types of Papasan Chairs

Though the basic bowl structure of the papasan chair has remained unchanged for centuries, there was a new addition in the 1950s.

Soon after the papasan debuted on the American interior design world, a two-person papasan appeared. Called a mamasan, this chair transformed the traditional bowl shape into a couch.

Modern papasan chair designs include enclosed seats which take the cocoon-like feeling of a papasan to the next level. You can also find rocking and swinging papasan chairs add extra comfort and relaxation to your space.
2.

Different Materials Used in Papasan Chairs

It used to be that you could only find papasan chairs in traditional rattan or wicker. Nowadays, you can discover papasan chairs made of many materials from plastic to metal.

Since papasan chairs are an excellent choice for an outdoor seating area, designers have been coming up with alternatives that are weather-resistant and robust.

Today, you can find papasan chairs with a durable stainless steel frame. If you are using your papasan on a deck or patio, look for cushions made of polyester that have been specially treated to withstand the elements. If you live in a climate with severe winters or summers, you will want to move the cushions indoors until the weather warms up to avoid mildew and keep them out of the sun's scorching rays to prevent fading.

To care for your papasan chair frame, treat is as you would any other furniture. If your papasan will be used outside and is made of wicker or rattan, make sure the material has been appropriately treated.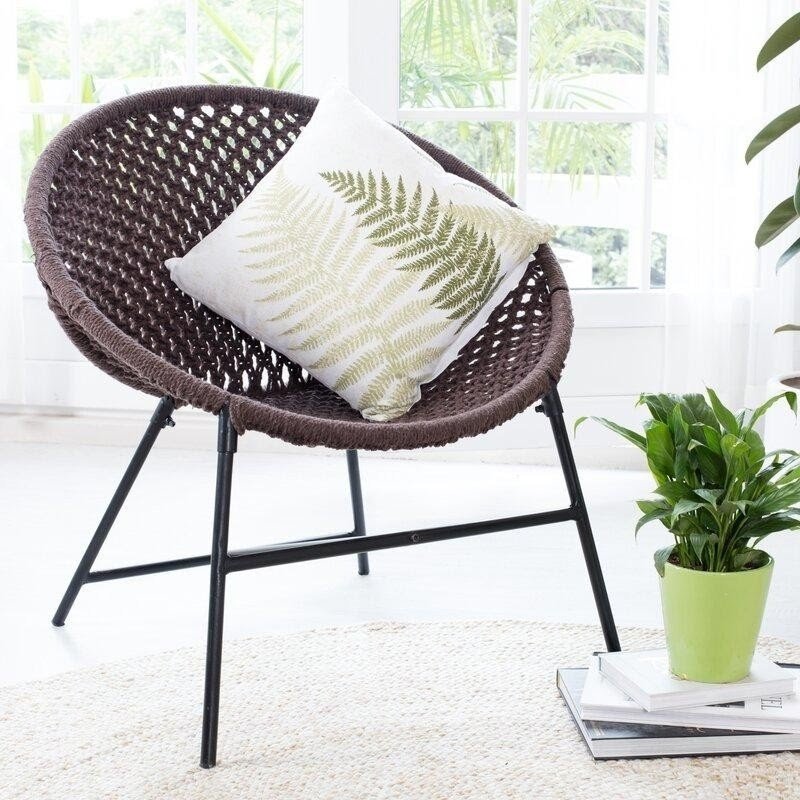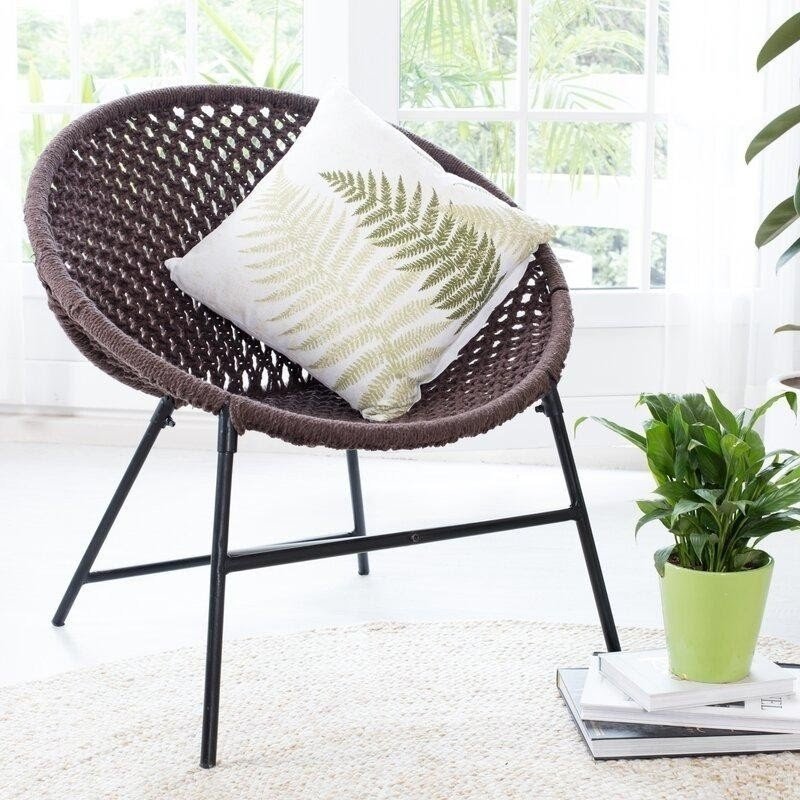 3.

Stability in a Papasan Chair

One of the best things about papasan chairs is that you feel like you're in a cocoon. This can also make it difficult to get in and out if you have mobility issues.

Pick a papasan with a broad, sturdy base so the bowl portion of the chair will be entirely supported. You also want the bowl to fit in its cradle well so that it will be secure even with the sitter's sudden movements.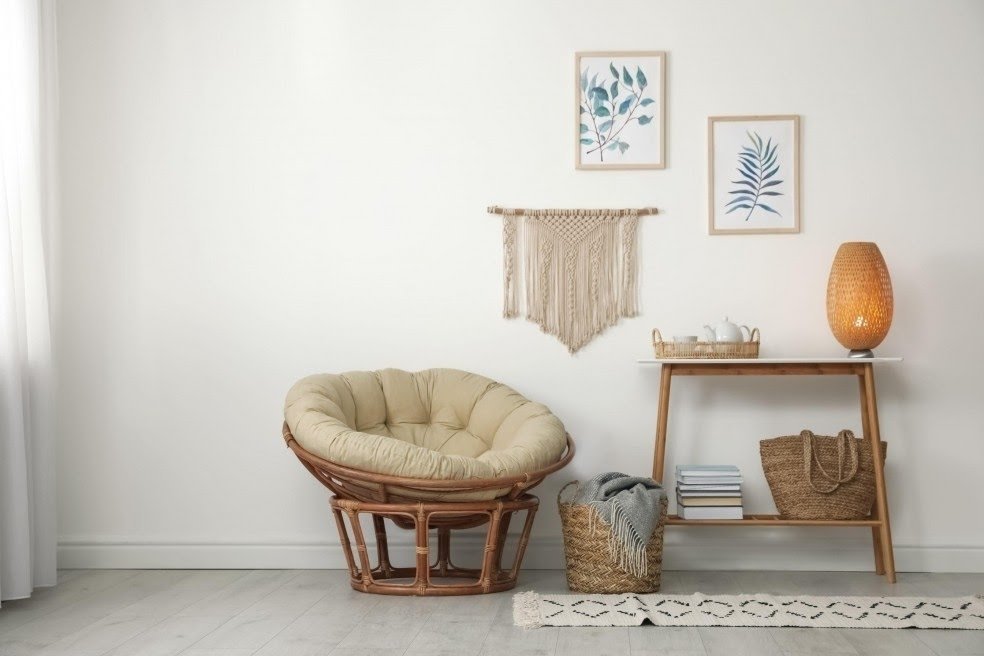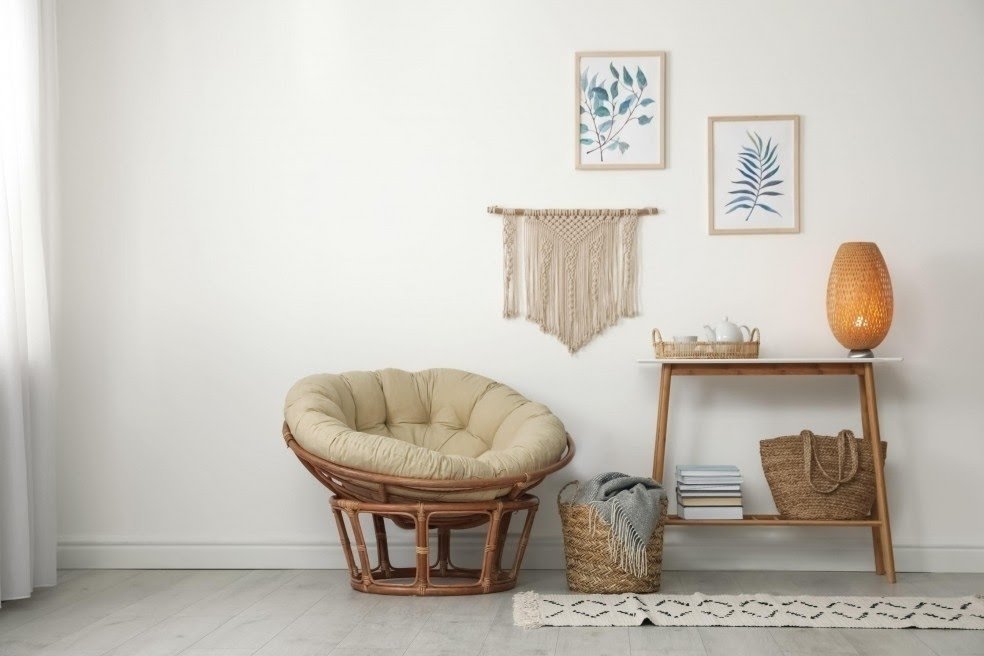 Some papasan chairs can be mounted onto ropes and hang like hammocks. If you or your loved ones have mobility issues, you should try and position the papasan near a railing to make it easier to pull yourself out of it.
Papasan chairs attribute their comfort to the nest-like atmosphere that cradles the sitter. It makes these chairs perfect for the garden on a breezy day or sitting by the fire on a cold afternoon. They also make unique chairs for a nursery and create a cozy reading nook.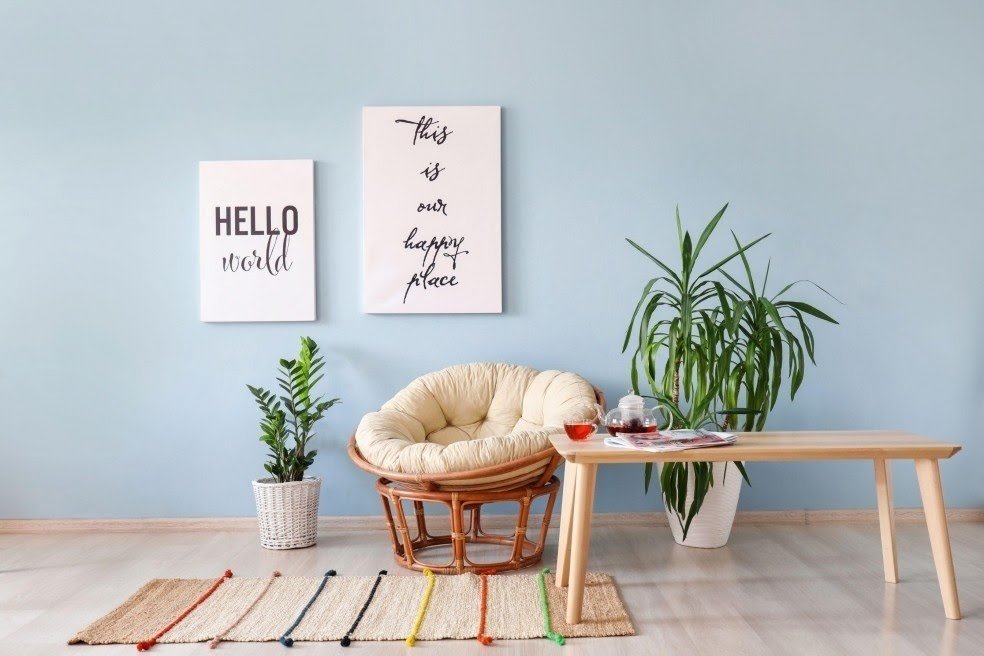 4.

Papasan Chairs are Versatile

The great thing about papasan chairs, and one of the reasons for their continued popularity, is their ability to change position.

If you need to be attentive and in a sitting position, like if you're socializing in the living room, then you adjust the bowl on its base until you have a sitting position. If you want to curl up as if you were in a cushioned nest, readjust the bowl so you can recline.

A papasan chair is as comfortable as it is stylish. Perfect for boho-chic homes, or rooms with a retro aesthetic, you can customize it to match your décor and other furnishings by choosing the right upholstery and frame materials.

You can also buy an ottoman with the papasan as a set, pulling the themes and colors through your whole living space.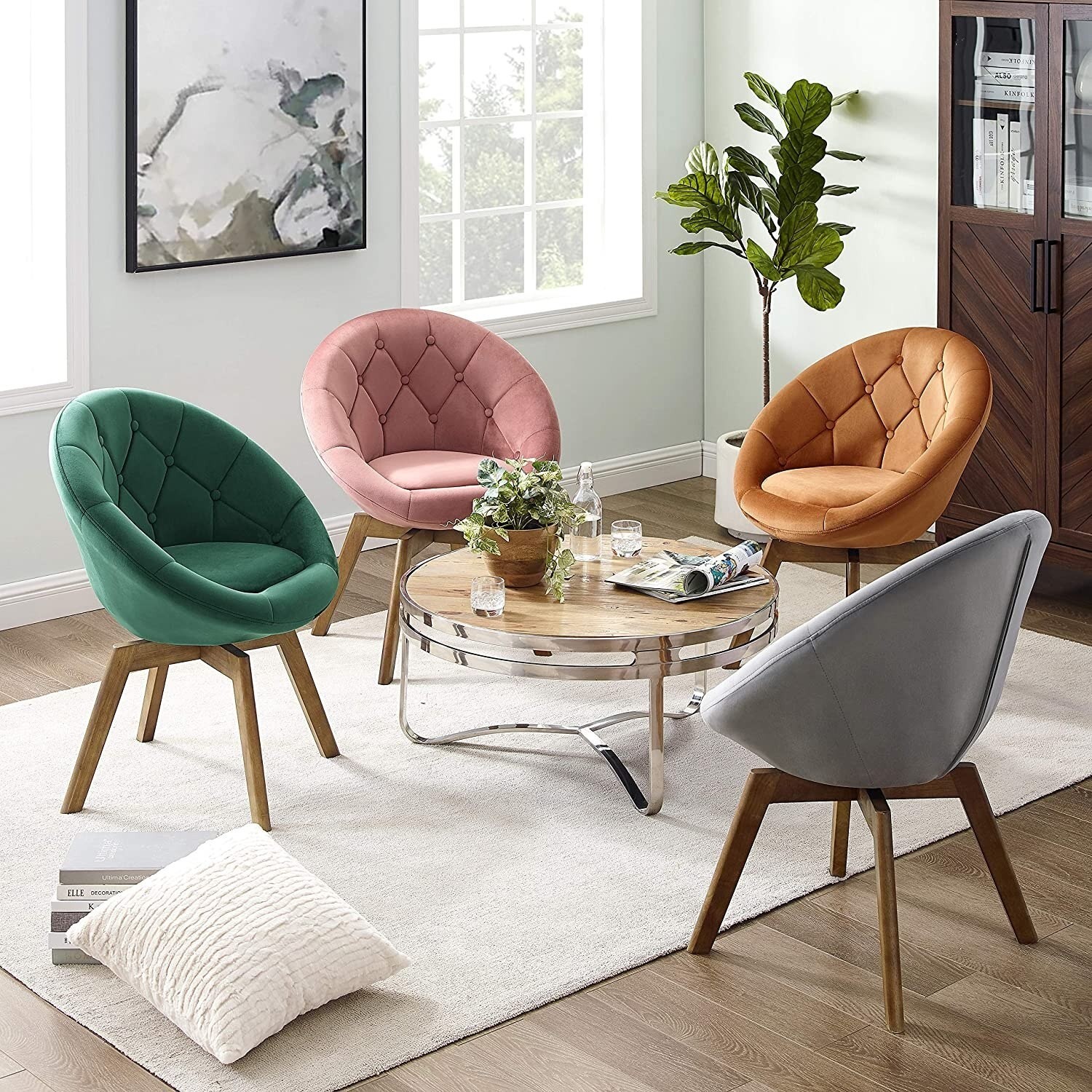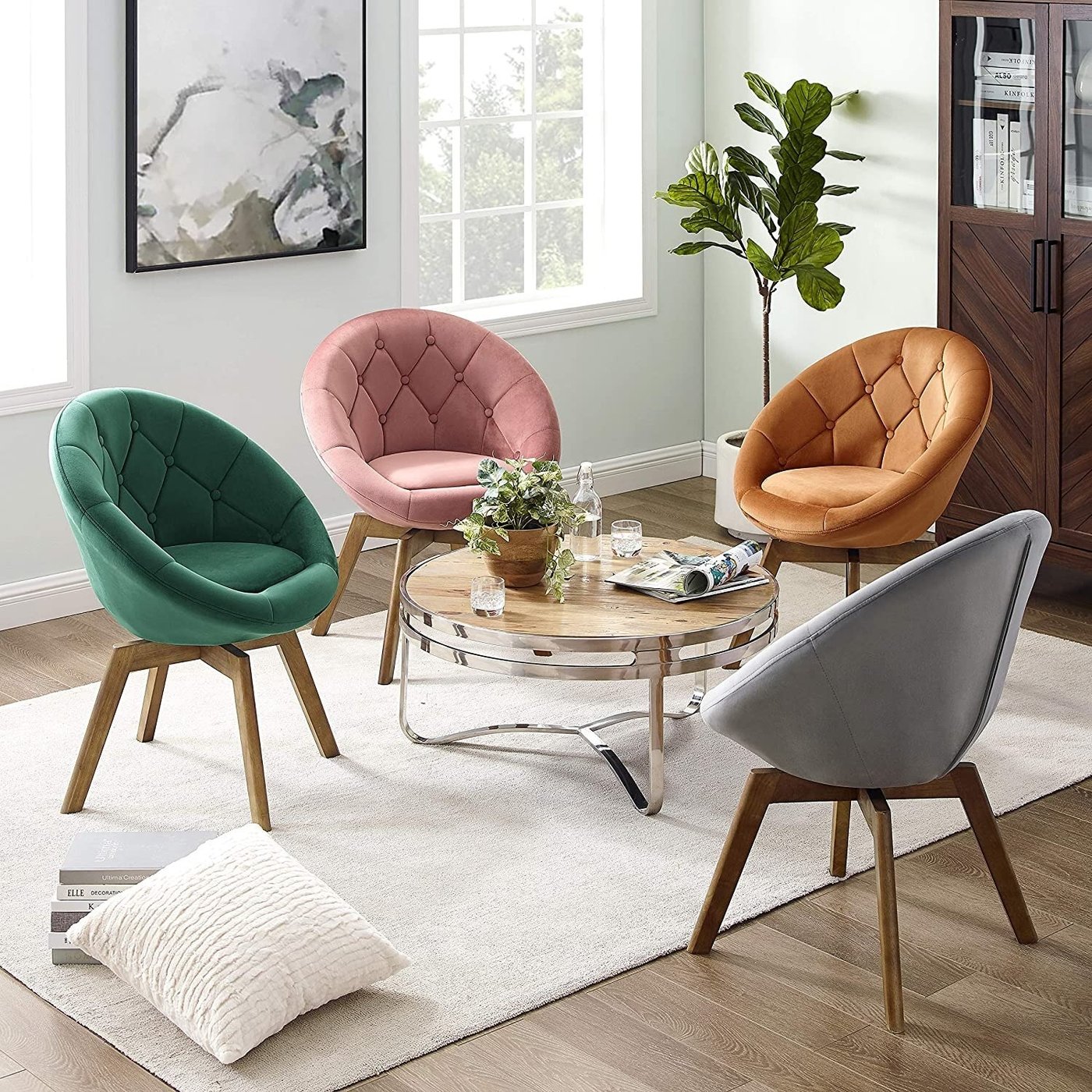 In Conclusion
If you are in the market for a papasan chair, you can choose the traditional style of this classic chair made from rattan or a modern version. The aspects that are especially important when choosing a papasan chair are the material used for the base, the bowl, the cushions, its level of accessibility, and how well it matches the rest of your decor.
Papasan chairs are a throwback to the bygone era of the '60s and '70s when it seemed like every dorm room or kids' rec room had one. Now they bring an element of serenity into any space, but since they're made from sturdy, weather-resistant materials, papasan chairs are long-lasting and can be used both indoors and outside.